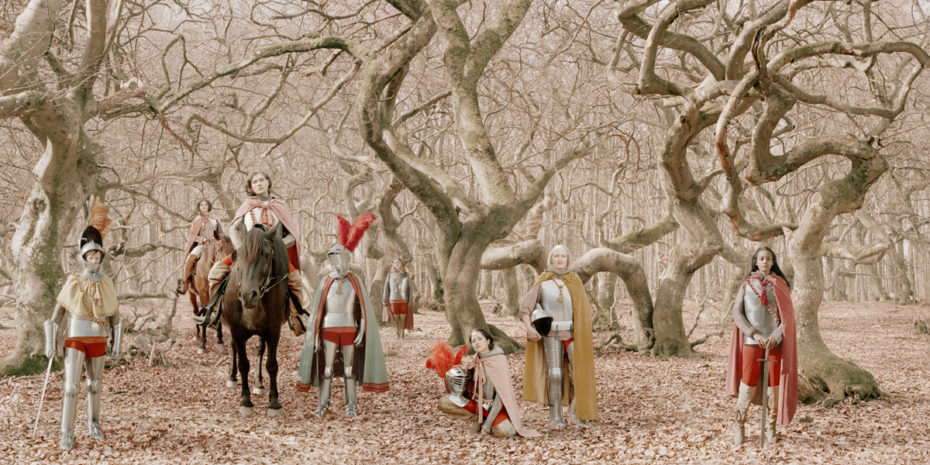 Once upon a time, there was a secret realm in the depths of the Web. A world of Y2K Joan of Arcs, medieval steeds and mysterious realms. A kingdom born from the brain of Swedish digital collage artist Helena Blomqvist that feels both ethereal and familiar, but where women are not longer damsels in distress – instead, they're outfitted for adventure. We caught up with the artist about the creative process behind her latest series, "The Great Silence", and how she empowers her fellow women by visually re-writing the past in their favour.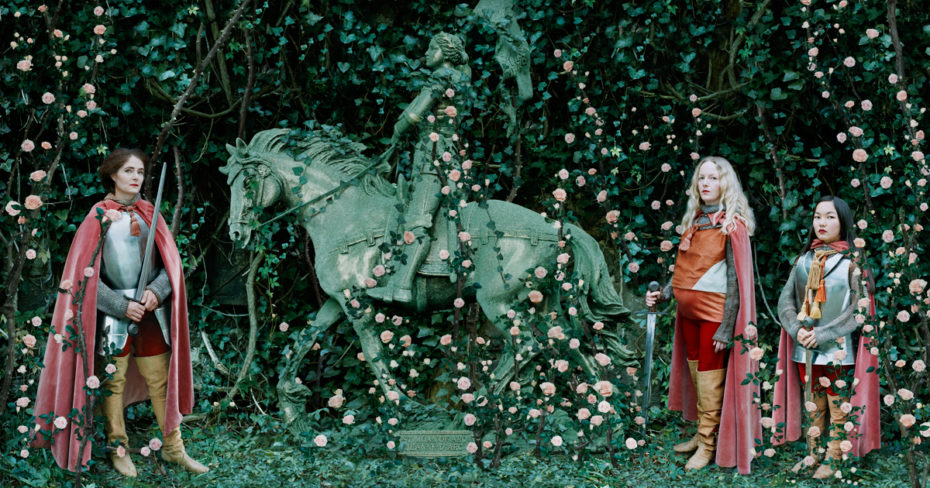 Blomqvist has been working as an artist since 2003 (she's represented by Galerie Forsblom in Stockholm), and fell in love with photography as a teen, and completed studies in the domain at Gothenburg University. "In my photographs I build a world by hand," she says, "using models and props, making digital collages. I work intuitively, weaving imagery from art history, books, films and real events into intricate and subjective stories that are uniquely my own." In that sense, she works in the tradition of the late Anne Brigman, one of the 20th century's most important female photographers. Like Brigman (and her Photo Secessionist, pro-early-Photoshop tribe), Blomqvist believes in a heavy edit. As a storyteller, she believes in the ability of Photoshop and fantasy to reveal deep personal truths, rather than hide them, given the right circumstances and subject matter.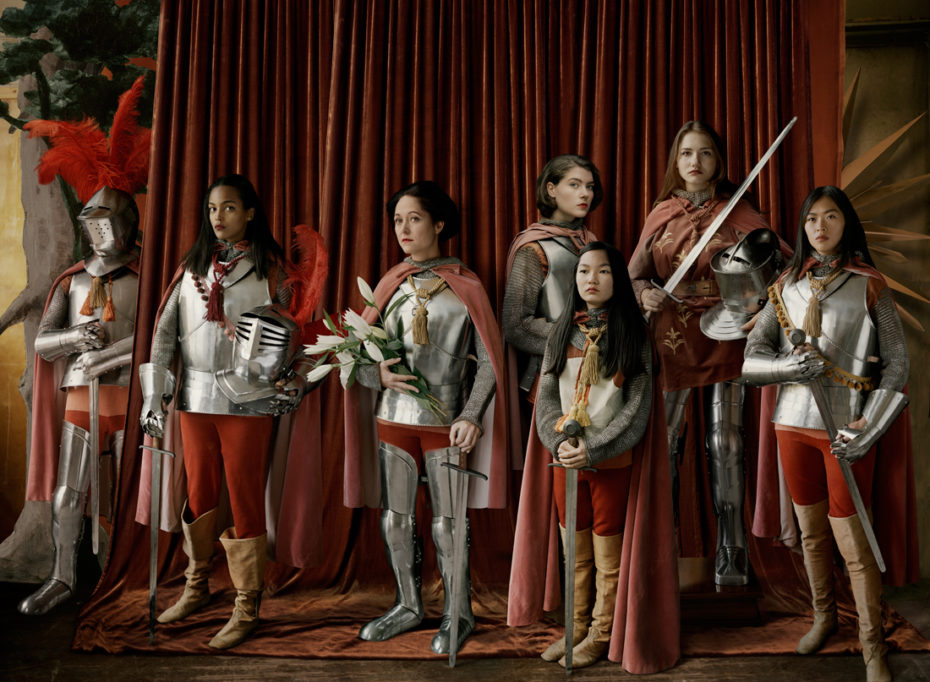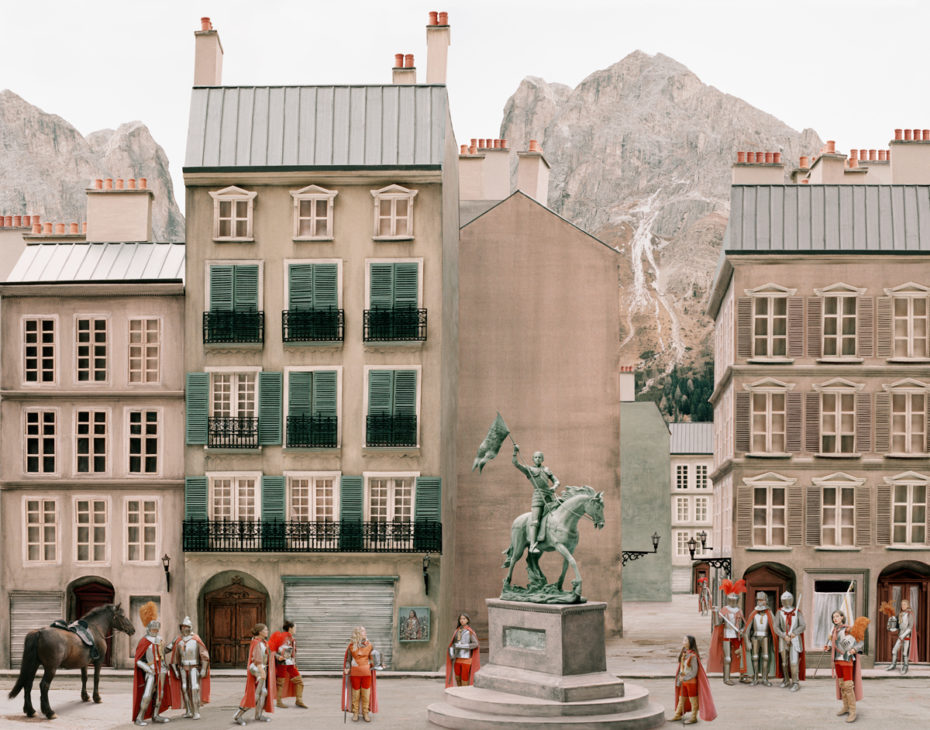 "Instead of chasing moments, I create the moments in my build up sceneries," she says, "I get inspiration from looking at old photographs." Some of her biggest inspirations include director Ingmar Bergman, whose famous beach-side chess scene from The Seventh Seal is echoed in the photo series. She also cites the Pre-Rafaelites and Frederico Fellini.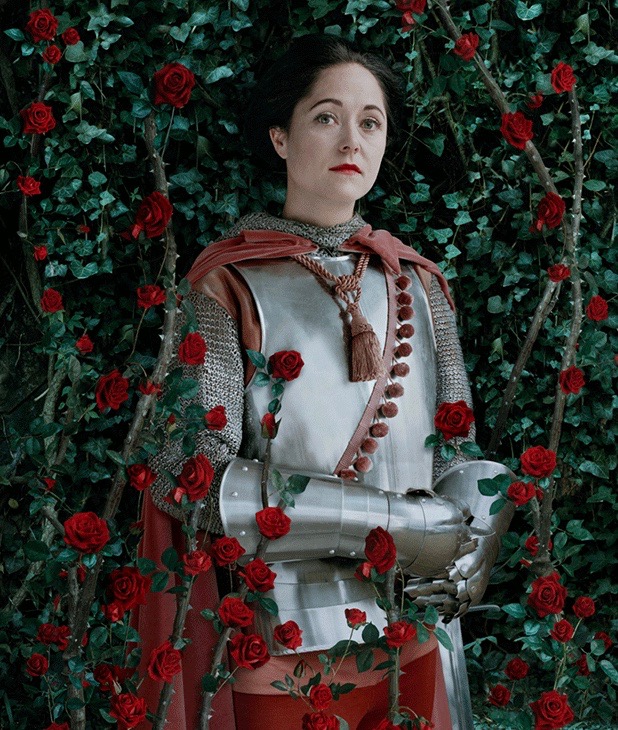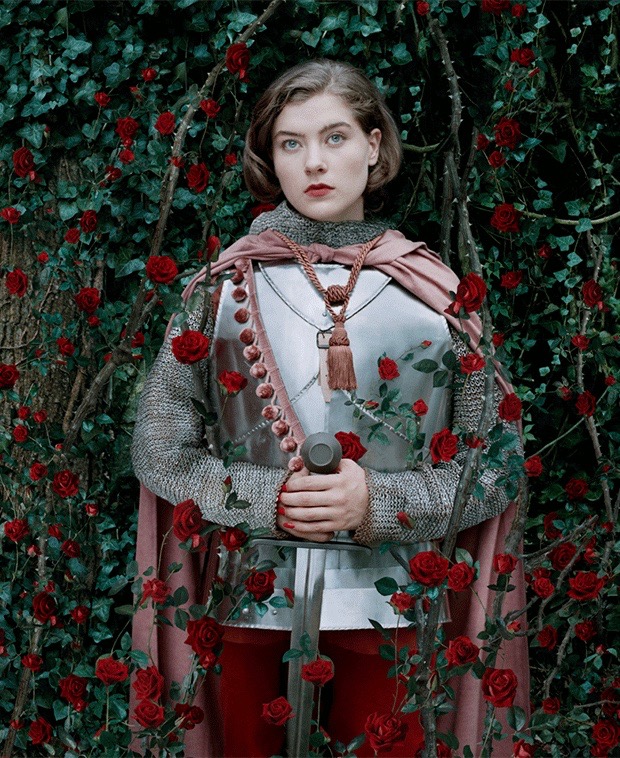 Blomqvist's sources blend together with a celebratory sort of grandeur. Even the sparsest of scenes is saturated: saturated by colour and by costume; by high definition, and always by women. What's more, these aren't just scenes of placid, passive beauty. They're actively engaging with their subjects, and with the viewer. "I've created a realm where events and incidents intertwine into a story, where each photograph is like a scene in a film," she says, "The Great Silence tells a story about a group of knights who embarks on a journey in cinematic sceneries. There is a mood in the works of something extraordinary and sinister yet to come. All is calm and quiet, like in the eye of the storm."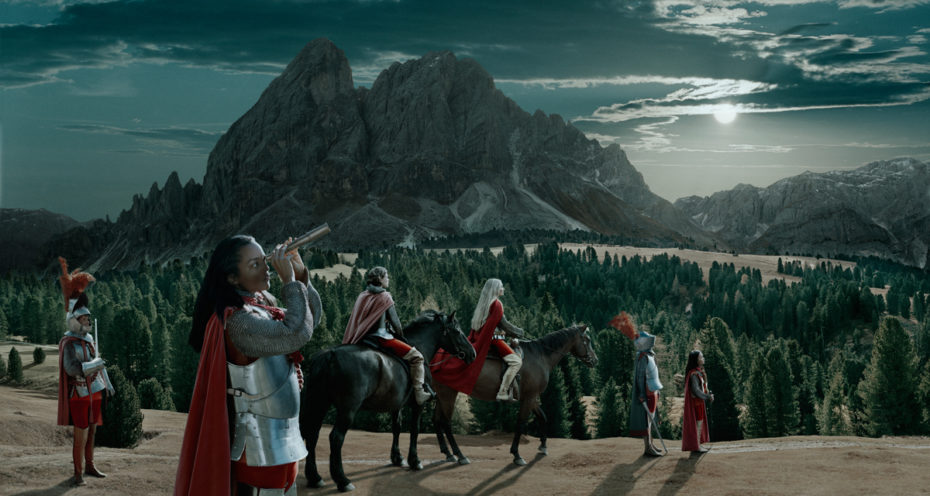 "The photographs tell a story of existentiality, about a search for something other, an ambience in our present. The works are joined by the theme of resistance and defense, a wish upon the moon, and the legend of Joan of Arc."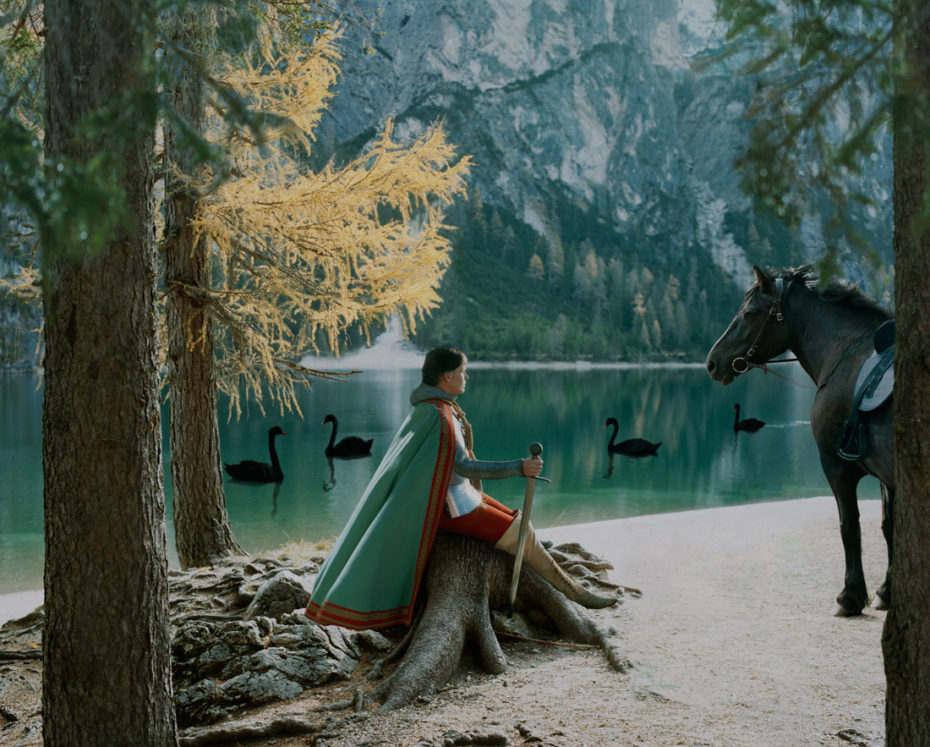 But how, technically, does it all come together?
"I start sketching my idea, then I gather or make the different elements for the picture," she says, "[sometimes] I may need to build a house or a landscape scene or go to a place that I will photograph. I sew costumes, or have real-life sculptures made. Then I photograph everything and put together the finished work in Photoshop. Usually I work with several images at the same time, but one image takes about a month to make." For 'Silence', she says she chose a group of strong women – many of them, friends ­– to embody Joan of Arc-esque personas.
It was a very heavy project, in every sense of the word: the armour weight per-woman was about 50kg, and one day of shooting was "the hottest summer in history" in Sweden. "One of the photshoots was spectacular," she says, "I photographed a gang of 5 knights, in 36 degree celcius (nearly 100 Fahrenheit heat), for a whole day, with horses and everything. They were truly heroic."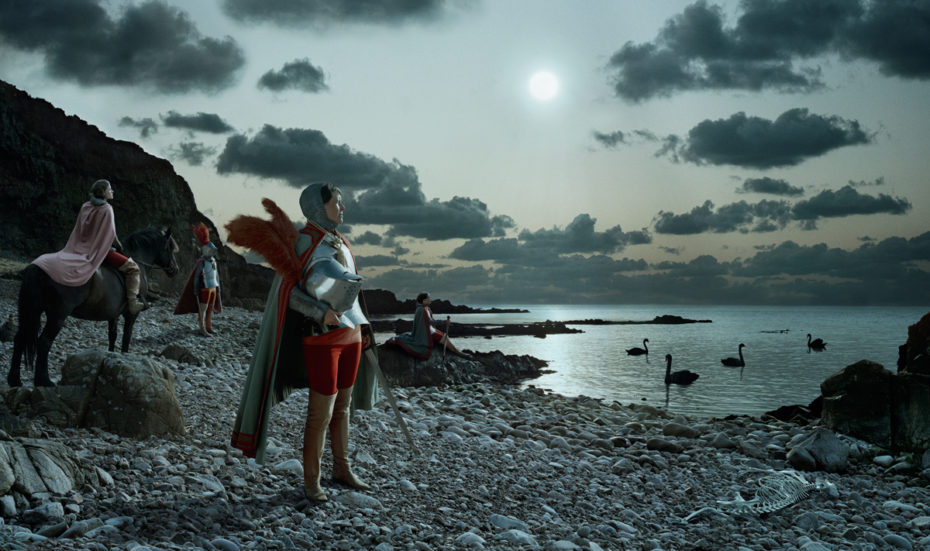 When all is said and done, she hopes that viewers are able to experience a kind of personal awakening. "I want them to have an experience of stepping into another world," she says, "To be seduced by the dreamlike visuals and narrative" and roused on an emotional level. To remind us that daydreaming, however far it may toss the mind from reality, also has the ability to bring us closer to ourselves.
Before you go, here's a quick look at Blomqvist's earlier but equally fascinating work…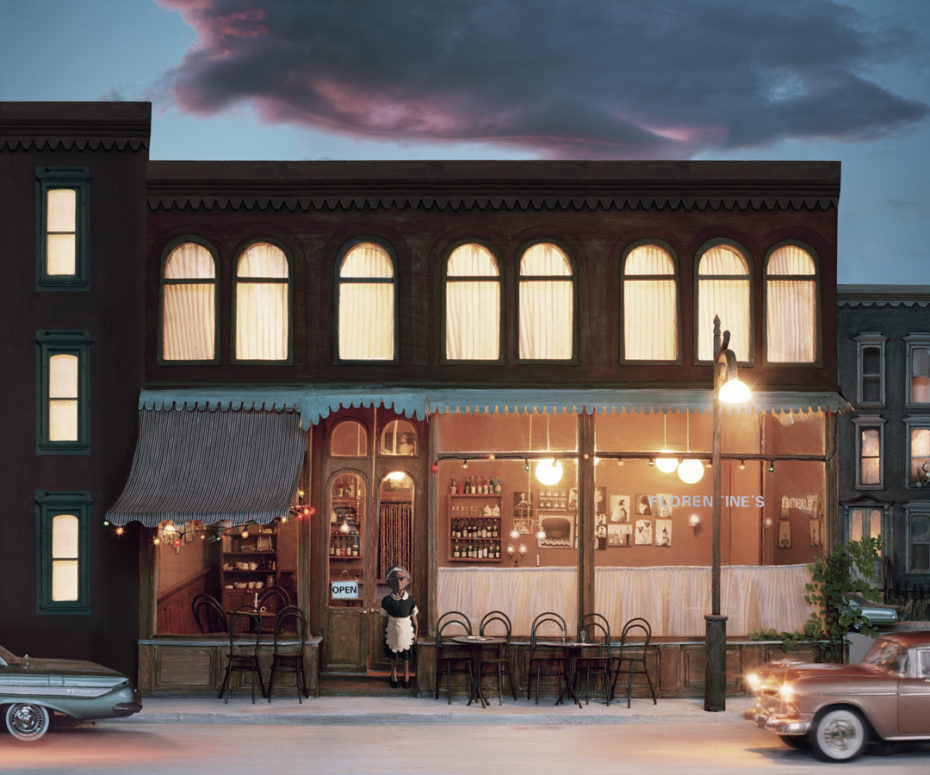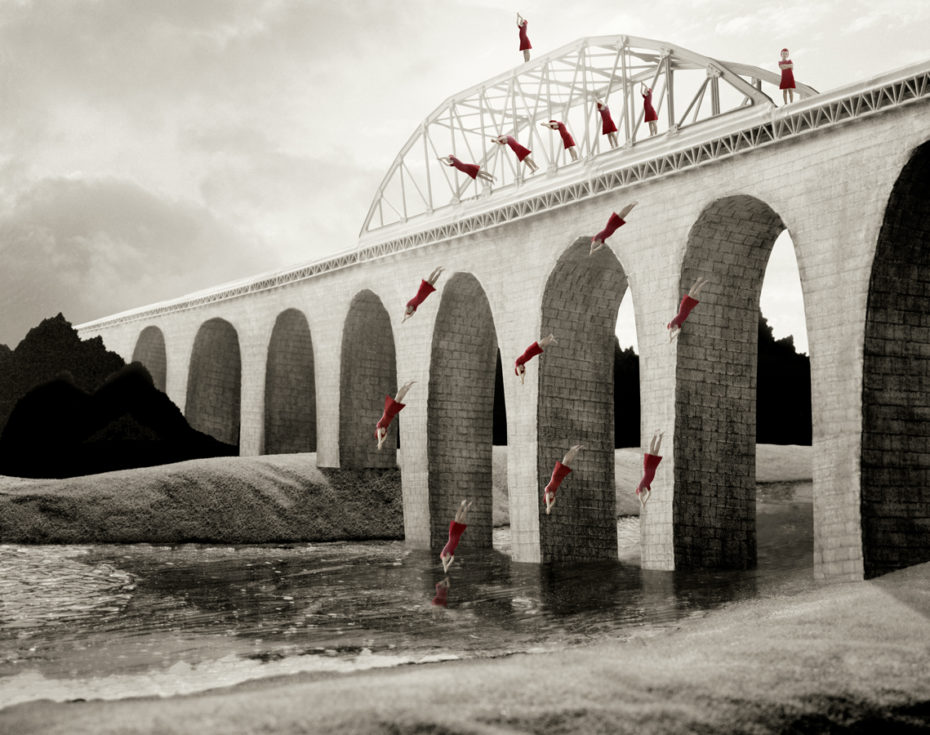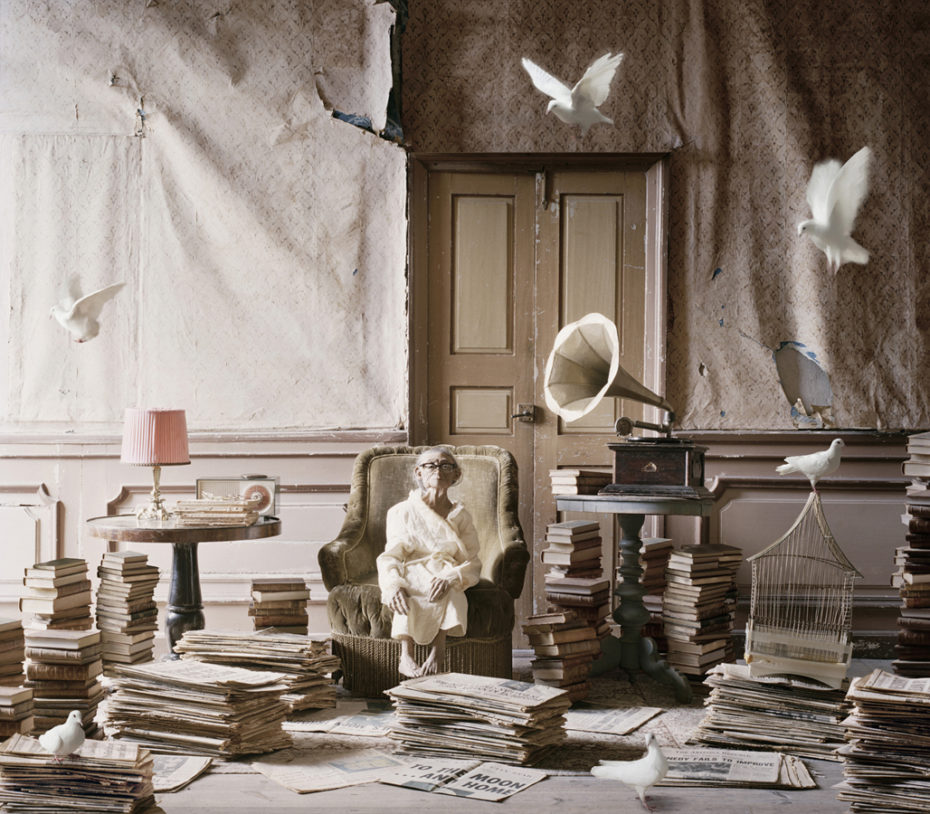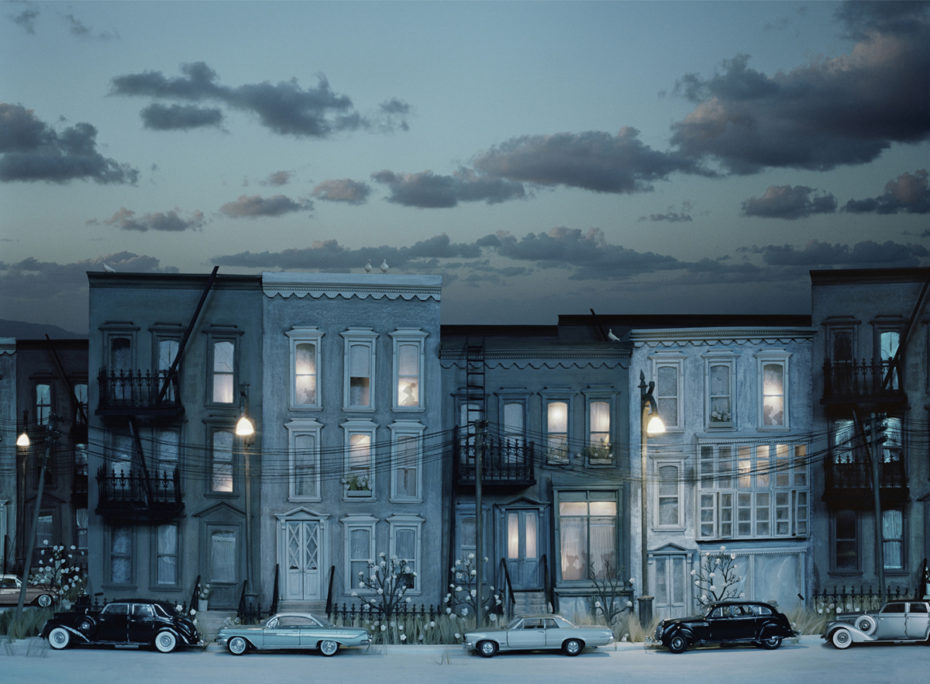 Learn more about Helena Blomqvist on her website.