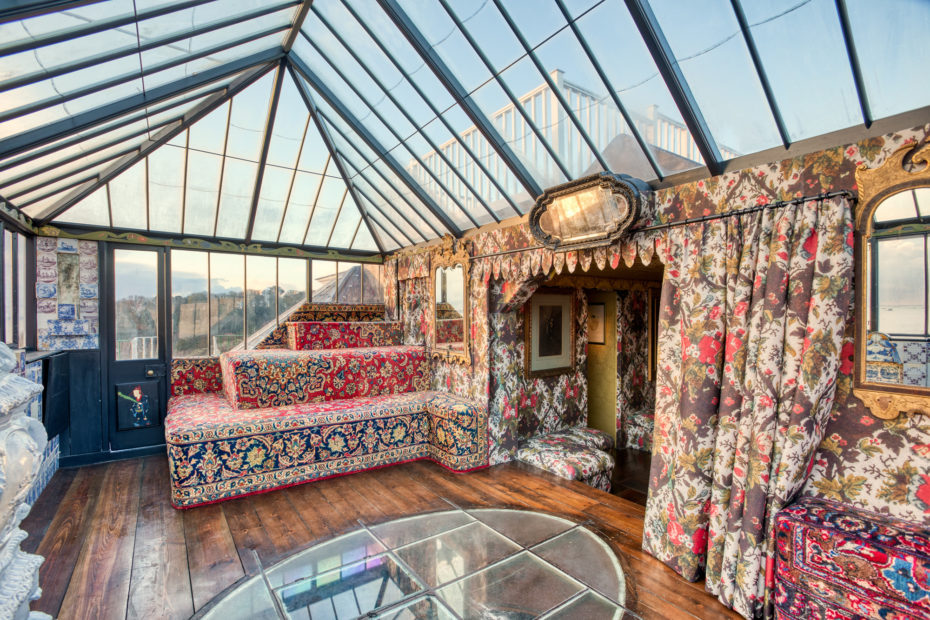 As long as folks have had money, they've had the ability to realise interior designs that most of us can only dream about – to breathe new life into ancient Italian villas, or hole up in a French seaside fortress; to live out their days in a storybook windmill, or commission a veritable spaceship. Our compendium of eccentric favourite celebrity homes is just the gold dipped tip of the, but these are the properties that, for better or for worse, will always hold a special place in our hearts because they sing to a philosophy we love: that more is more. "A little bad taste is like a nice splash of paprika," Diana Vreeland once said, "We all need a splash of bad taste—it's hearty, it's healthy, it's physical. I think we could use more of it. No taste is what I'm against." Cheers to that.

Victor Hugo's Eccentric Mansion in Exile

Guernsey is an intriguing, picturesque island which is British, yet not part of the UK. Overall, it's a bit of a mish mash of France and England, and it actually used to be attached to France before sea levels rose. Here you'll be able to visit Victor Hugo's former home, which today, is a literary lover's time capsule, open to visitors.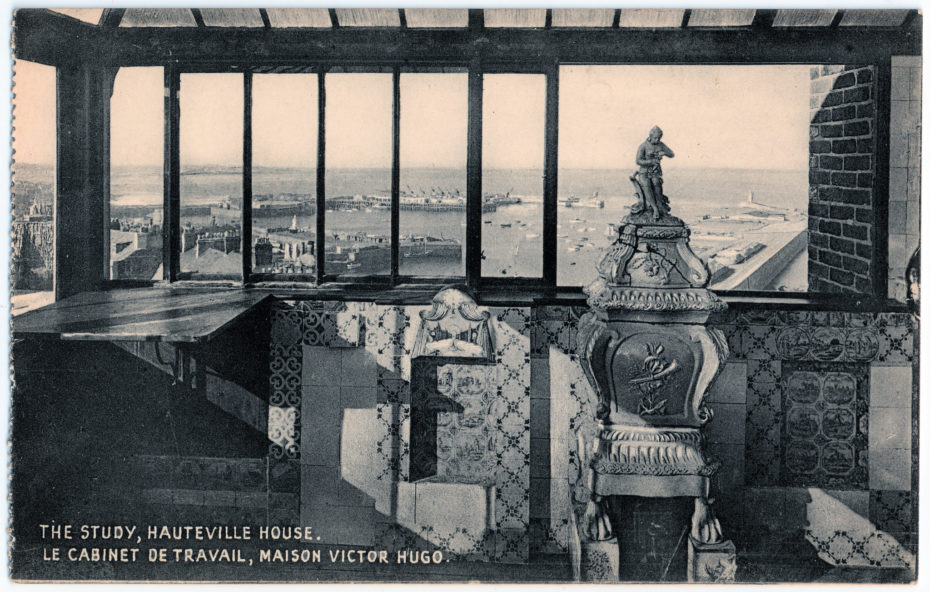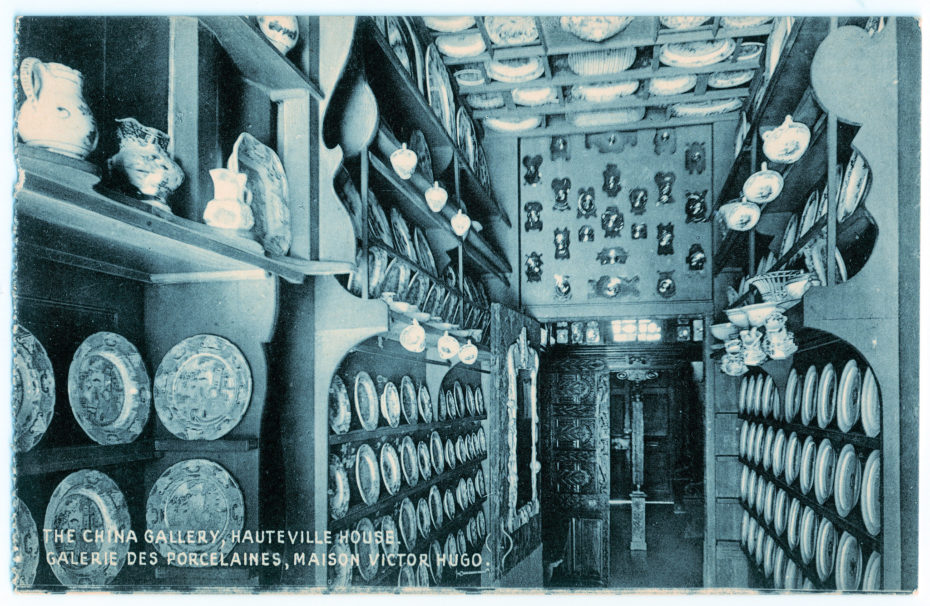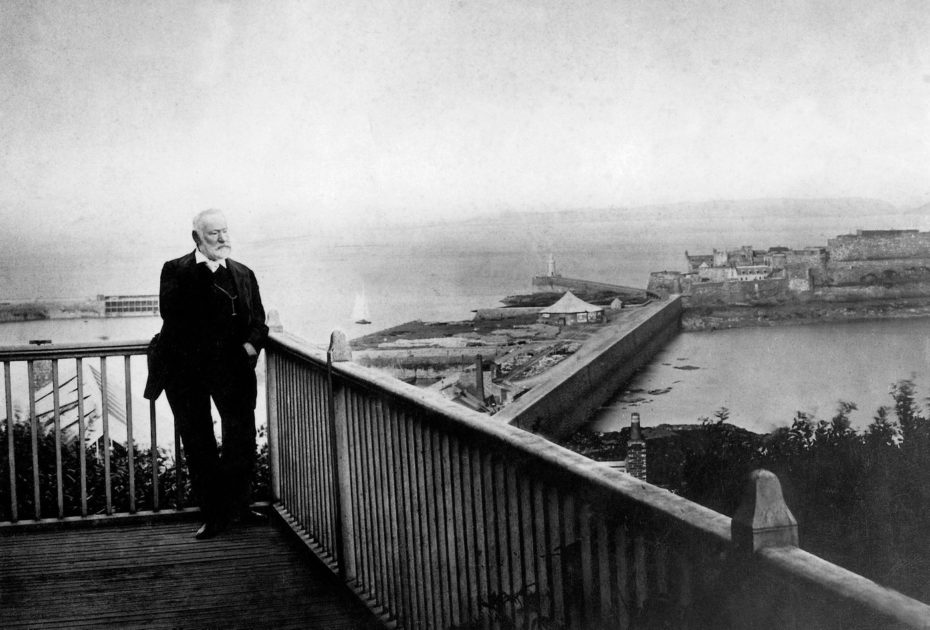 A short drive from the ferry terminal, Victor Hugo's home, Hauteville House, awaits. The romantic author decided to go into exile for nineteen years after the coup-d'etat by Louis Napoleon Bonaparte in 1851.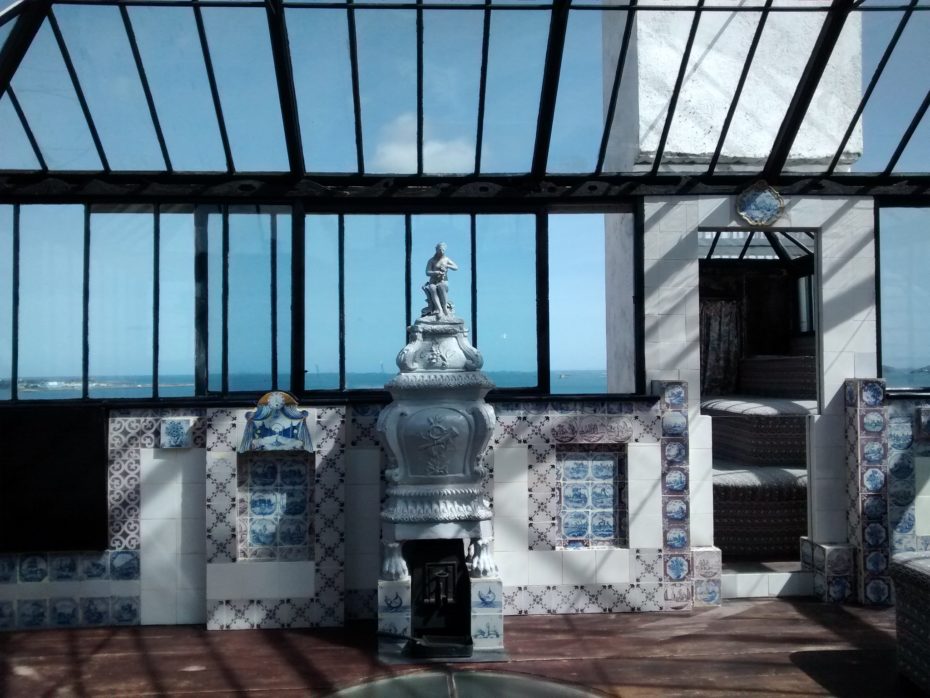 After passing through Brussels and Jersey, he settled in Guernsey and bought this elaborate home using the money he received from a collection of poems. Before he acquired it, there were rumours that it was haunted by a former occupant who had commited suicide, and it stayed empty for years. Hugo spent six years designing and decorating the house, and he included references to his writings and philosophies throughout.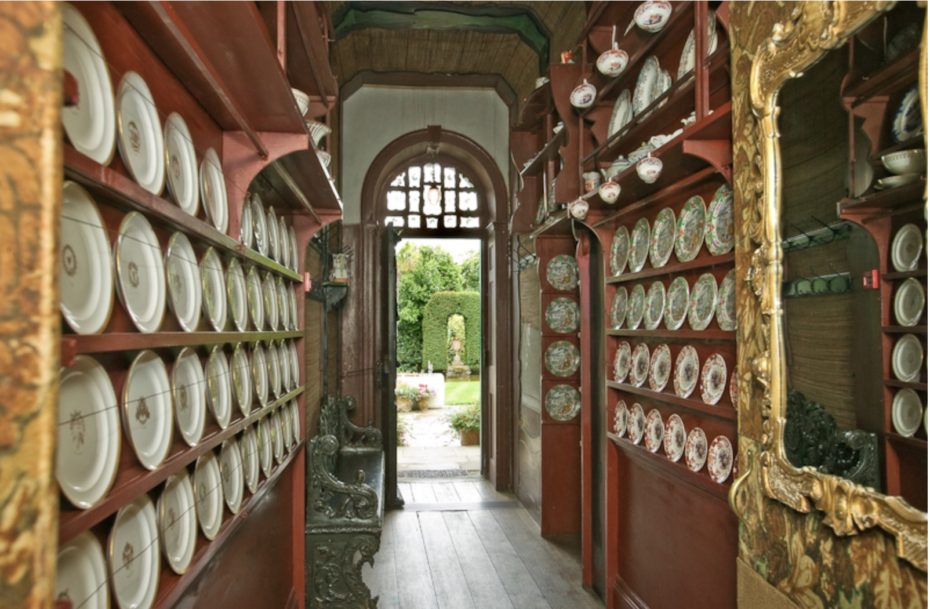 There's five floors of Renaissance-inspired decor, paintings, chinese curiosities and tapestries – the man was as much an interiors master as he was a poet. Our favourite room is his Persian-carpet covered room under the glass roof. In the garden there is a towering oak tree that was planted by Hugo back in 1870.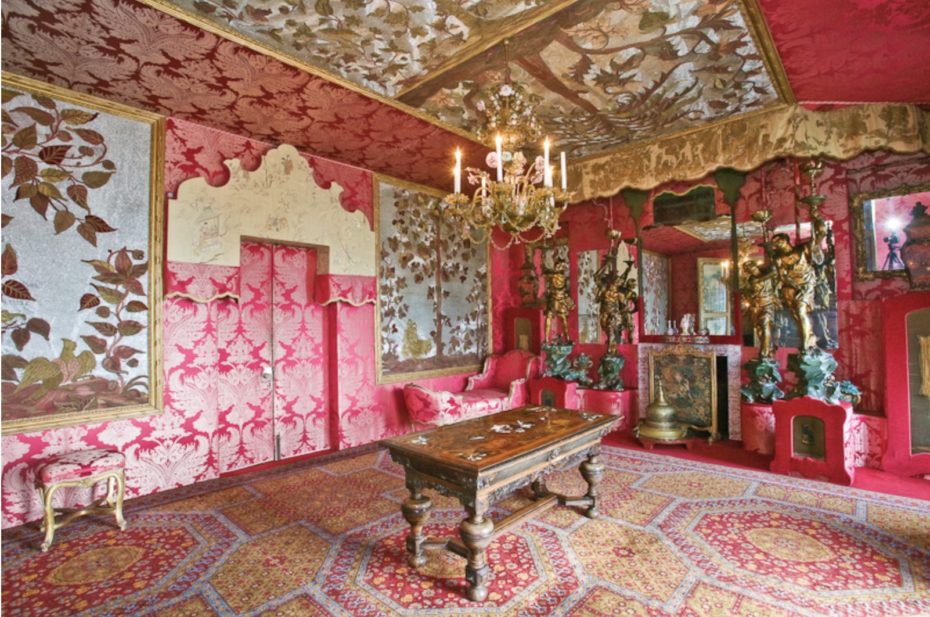 You can find a statue of the man himself, right next door to his home, at Candie Gardens. The tranquil 19th century garden looks onto the harbour and onto the islands nearby. Stay for a picnic. More information about visiting here.
George Harrison's "Crackerbox Palace"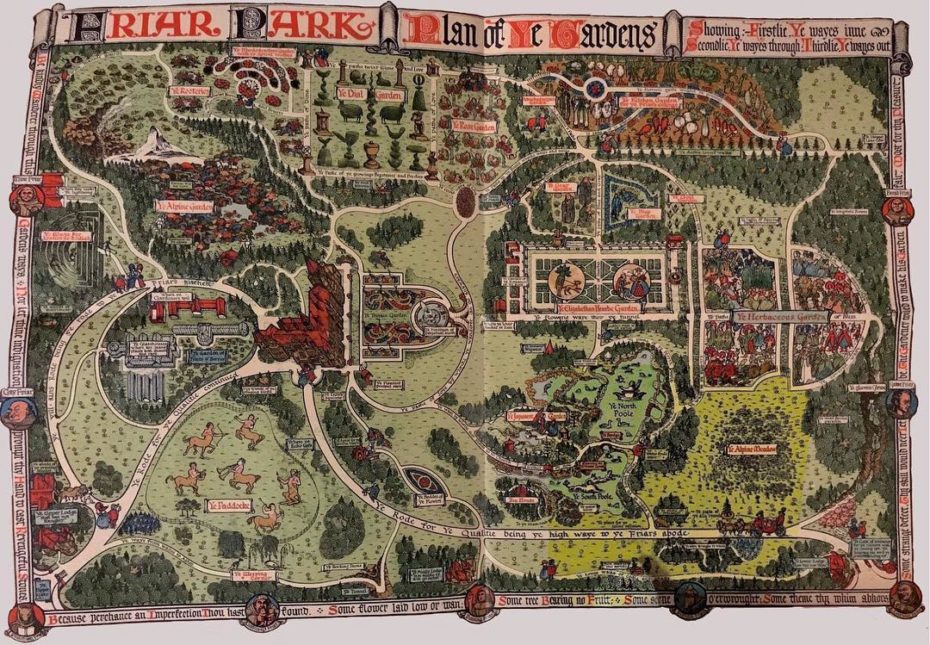 "Sometimes I feel like I'm actually on the wrong planet," George Harrison once confided in a reporter, "[but] it's great when I'm in my garden." That garden was a 62 acre (25 hectare), folly filled paradise in Henley-on-Thames, England. Known as "Friar Park" or "Crackerbox Palace" (after Harrison's eponymous song), the 19th sprawling estate had been known as the enchanted home of the Beatle since 1970…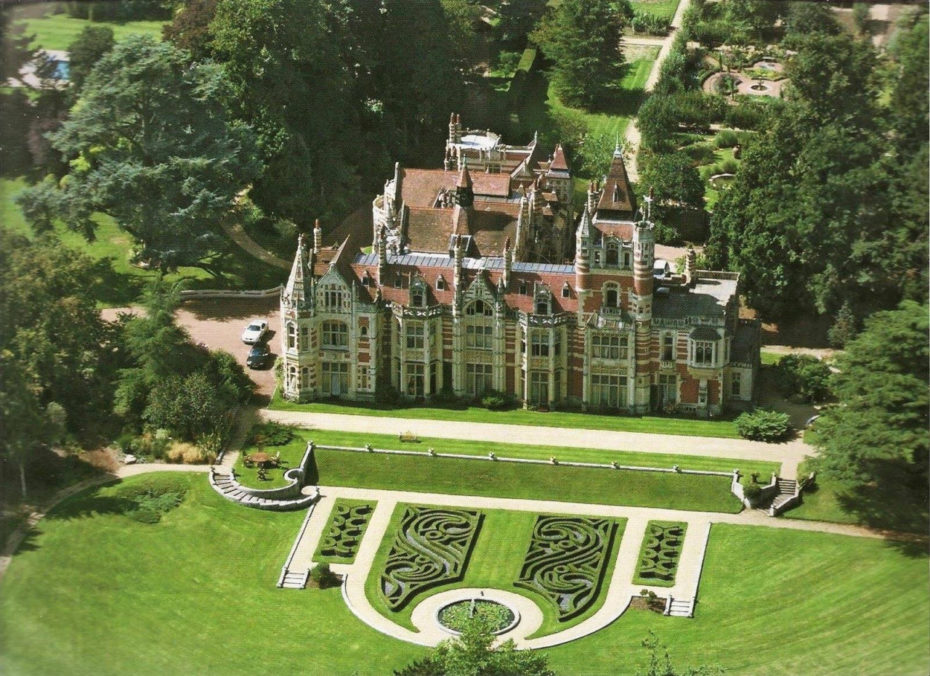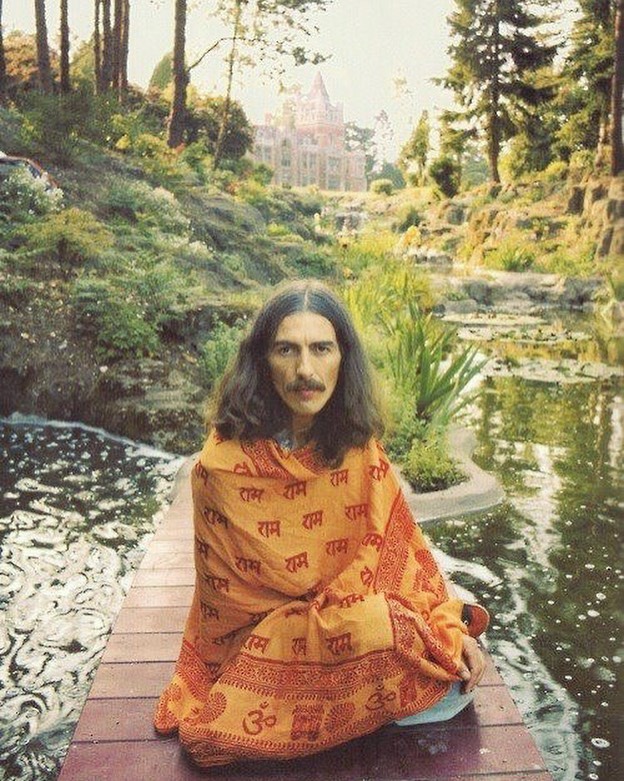 Harrison set up his own legendary recording studio, and the grounds even made the cover of one of his best albums. There are 120 rooms in the gothic estate, with gardens that include various grottos, topiaries, and secret passages (there's even a giant model of the Matterhorn).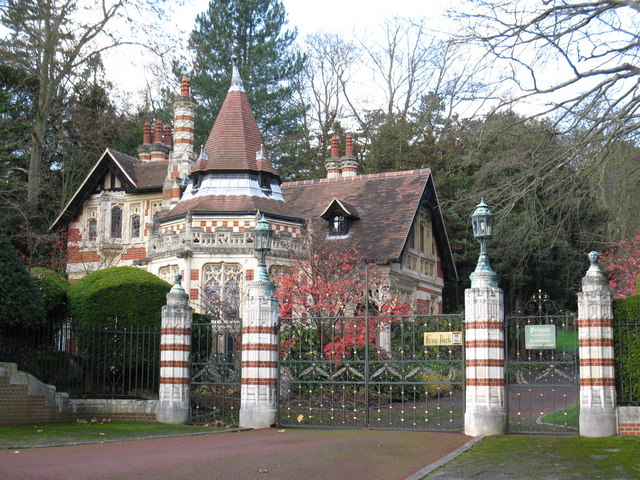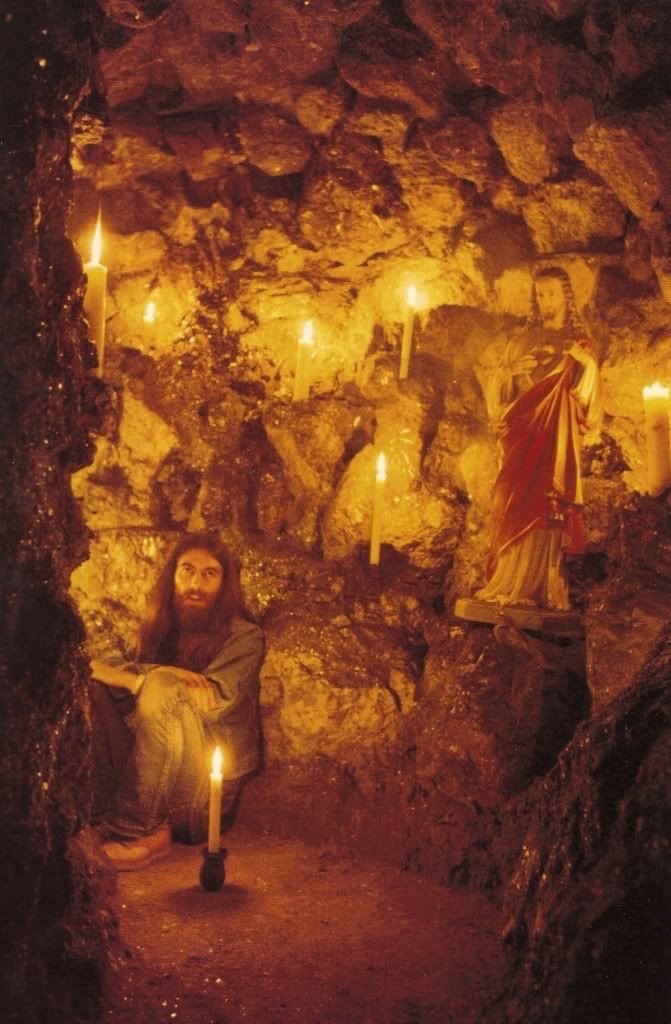 It's said that when the classic comedy, Monty Python and the Holy Grail, lost its financial backers, that Harrison (a Monty Python mega-fan) actually offered up the estate as collateral. But perhaps most surprisingly, the place was pretty much open to the public up until 1980, when the murder of John Lennon moved Harrison to lock his gates and install security fences.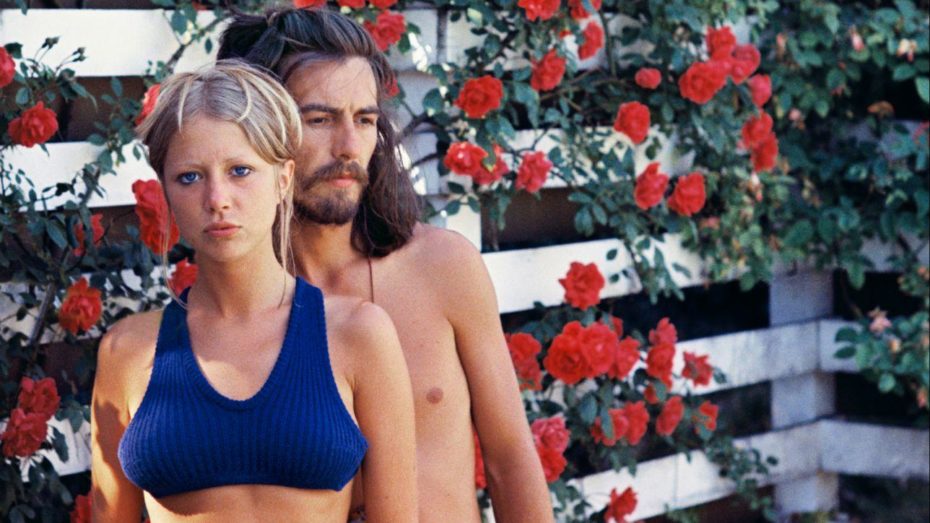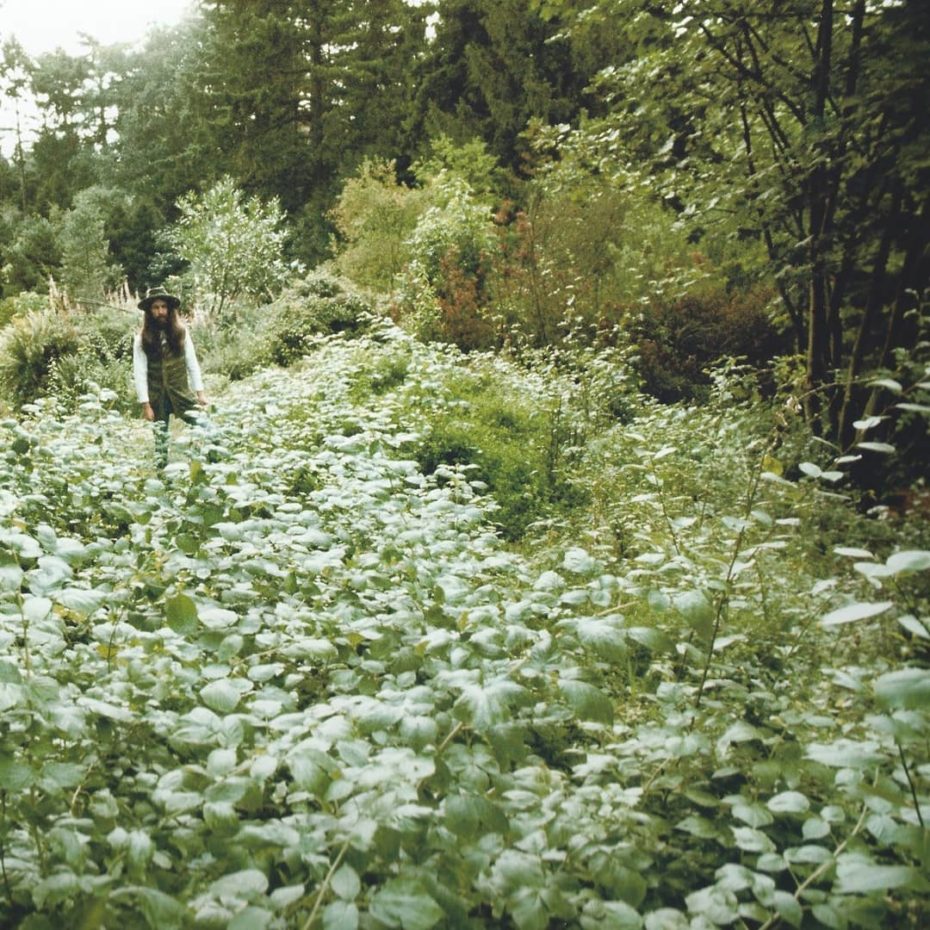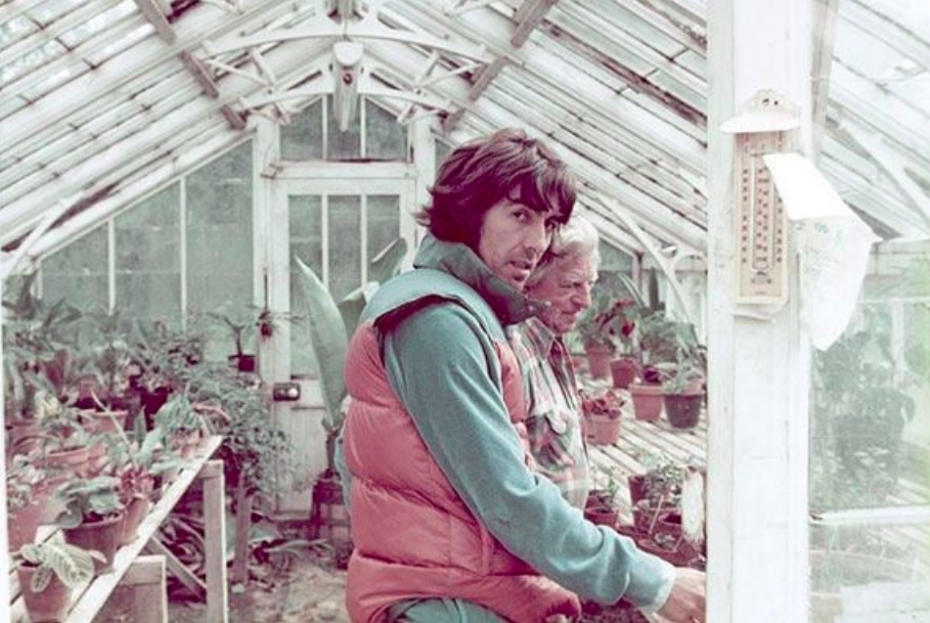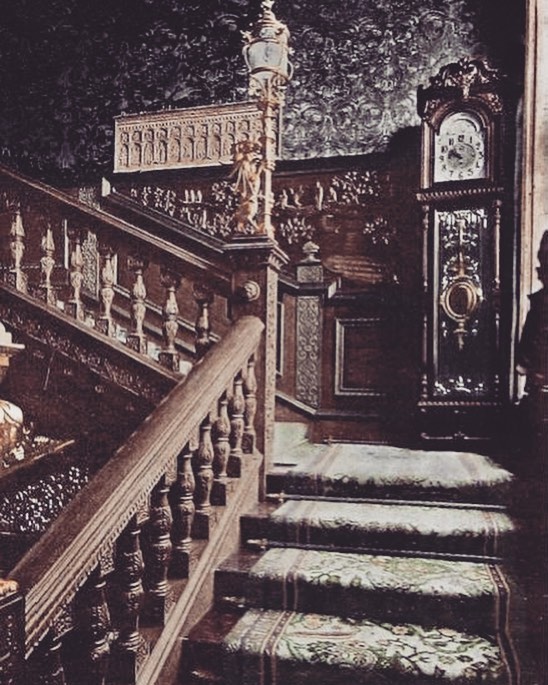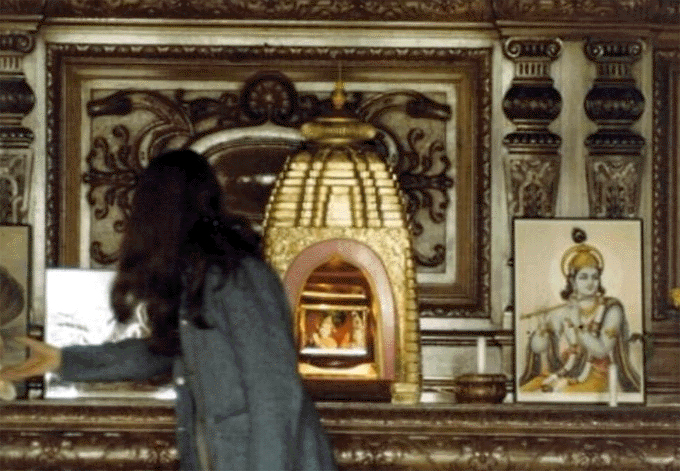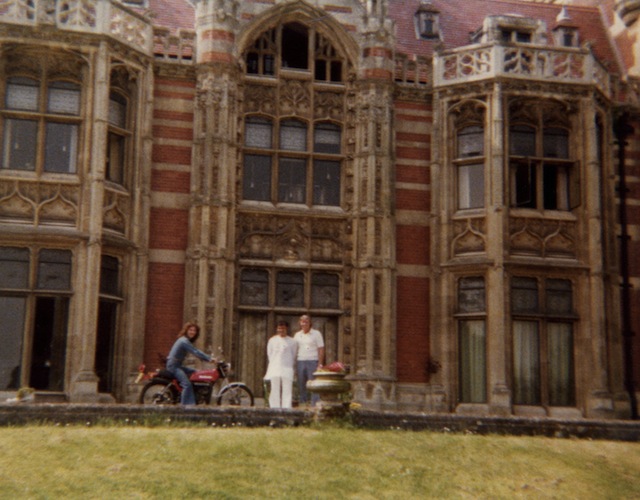 These days, the estate is estimated at $40 million. It's still a private home, is owned by Harrison's second wife, Olivia.
Dalì's Time Capsule home in Spain
In a spectacular location overlooking the sea, you can get a sense for the daily life of Salvador Dalí where he lived and worked between 1930 and 1982. It was here where his first art studio was built.
The house has been kept just as it was when he and Gala lived there, complete with its phallic shaped swimming pool and rooms are adorned with bunches of yellow Sempervivum, Gala's favourite flowers. Photographs of famous friends such as Walt Disney, Coco Channel and Ingrid Bergman are all around the house.
Getting tickets is a slightly tricky process, but if you ever find yourself on the Costa Brava, it's definitely worth making this a priority. You need to reserve your ticket before your visit, but also need to arrive half an hour before to collect it because of how tightly the visits are organised. All the info you need is here.
Serge Gainsbourg's Home: a Sexy Cabinet of Curiosities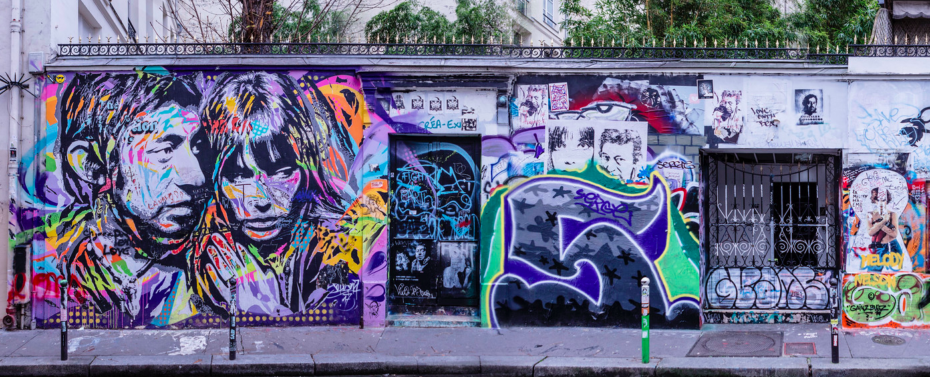 For Frenchies, the Parisian address of 5 Rue de Verneuil is the stuff of Left Bank legend, as it was once home to one of the country's greatest singer-songwriters, Serge Gainsbourg. From the outside, it looks pretty ordinary (though there is ever-evolving graffiti art Gainsbourg and his longtime love, Jane Birkin). But inside, it's a curious, elaborate lair that's been untouched since Gainsbourg's death 1991…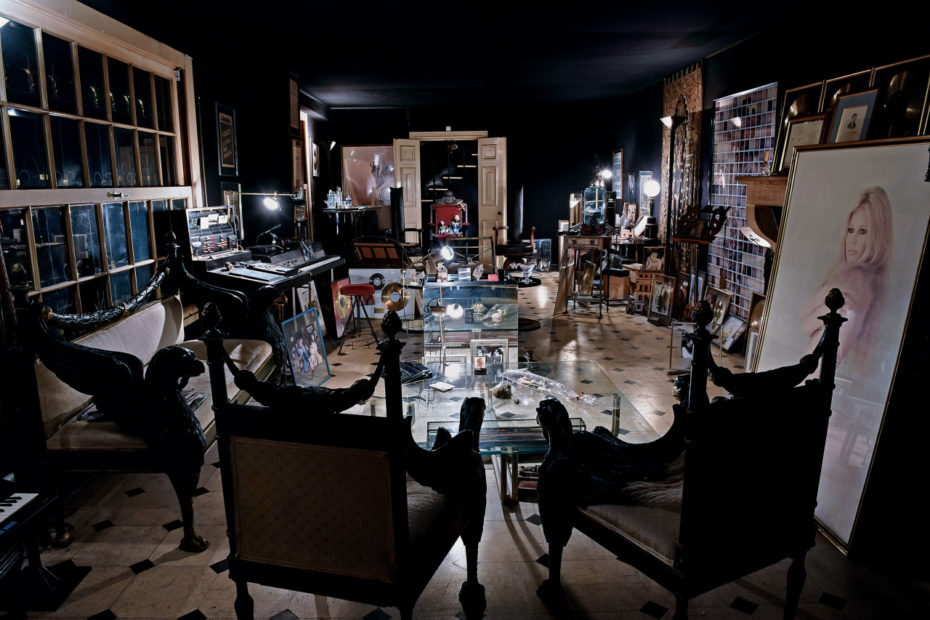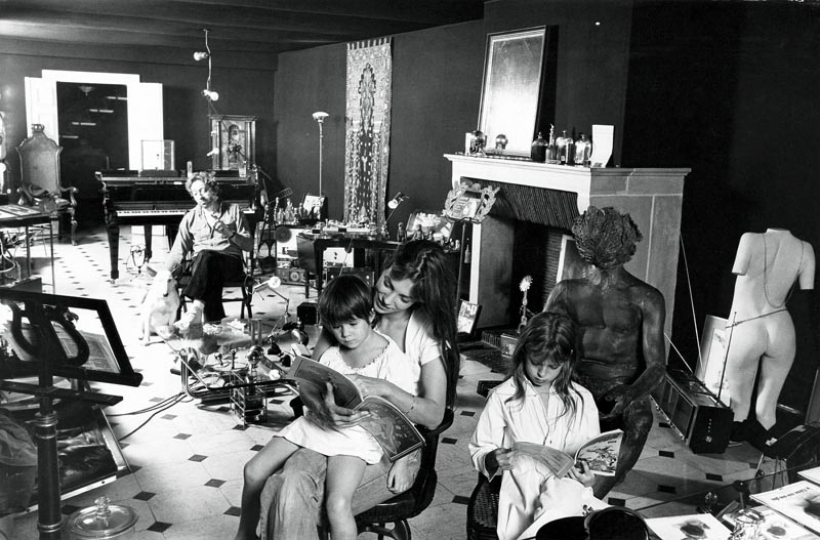 This was Gainsbourg's temple to his craft. It was the place where he wrote hit after hit for Birkin and so many other pop stars, and he turned it into a kind of dark, sexy wunderkammer; there was cauliflower head statue in one corner, and a sensual photograph of Brigitte Bardot – one of his other big loves – in another. There were toys and antiques; erotic art and endless bottles of perfume. Yet, as Birkin recently confided in her 2019 memoir, Munket Diarie, he'd go into a rage if anyone so much as moved a book. For Birkin and her babies, it was heaven and hell rolled into one…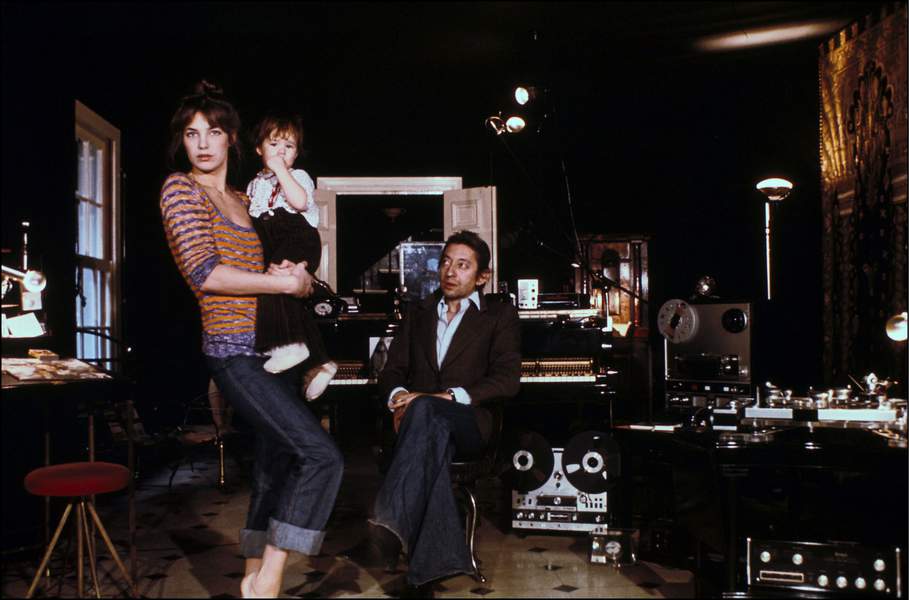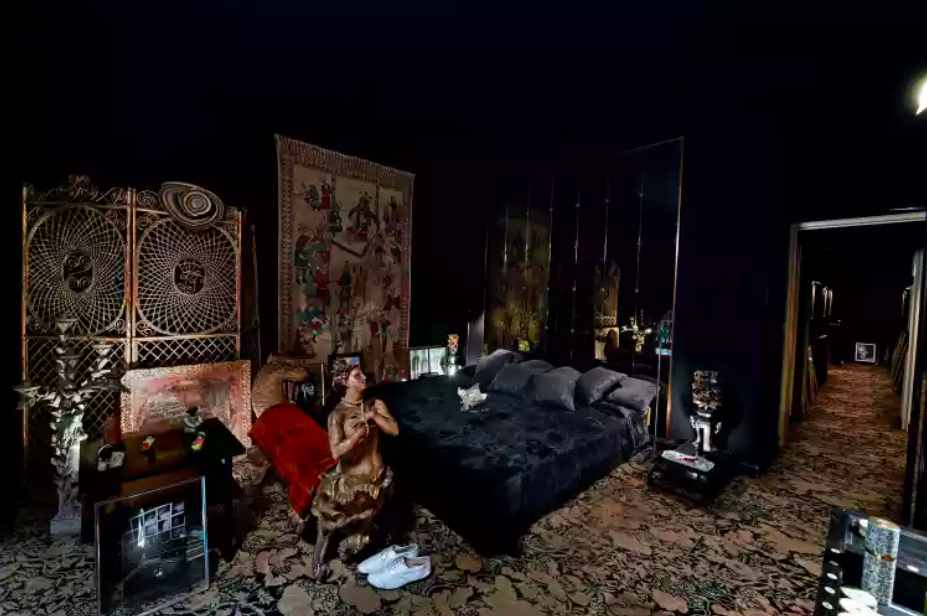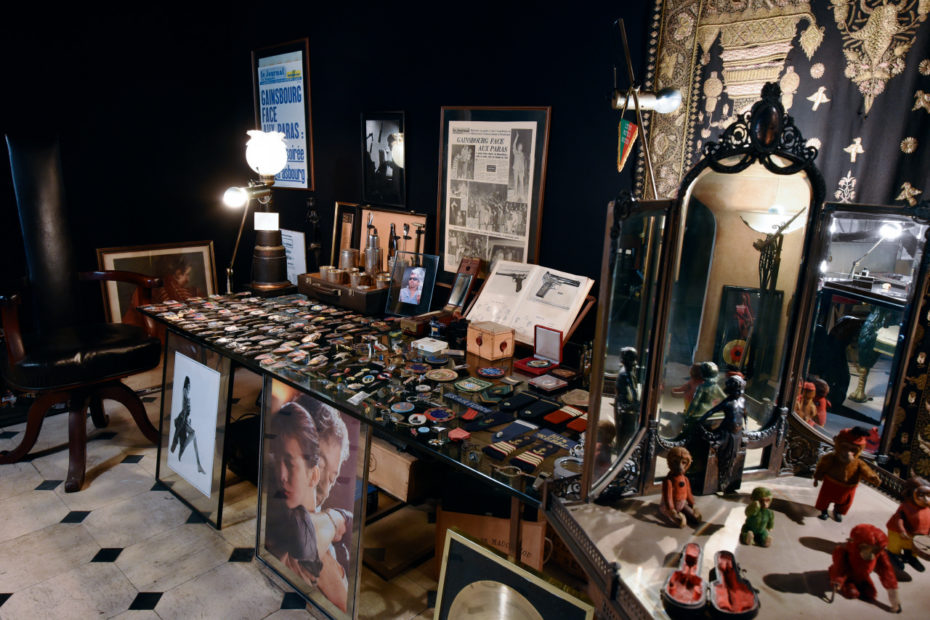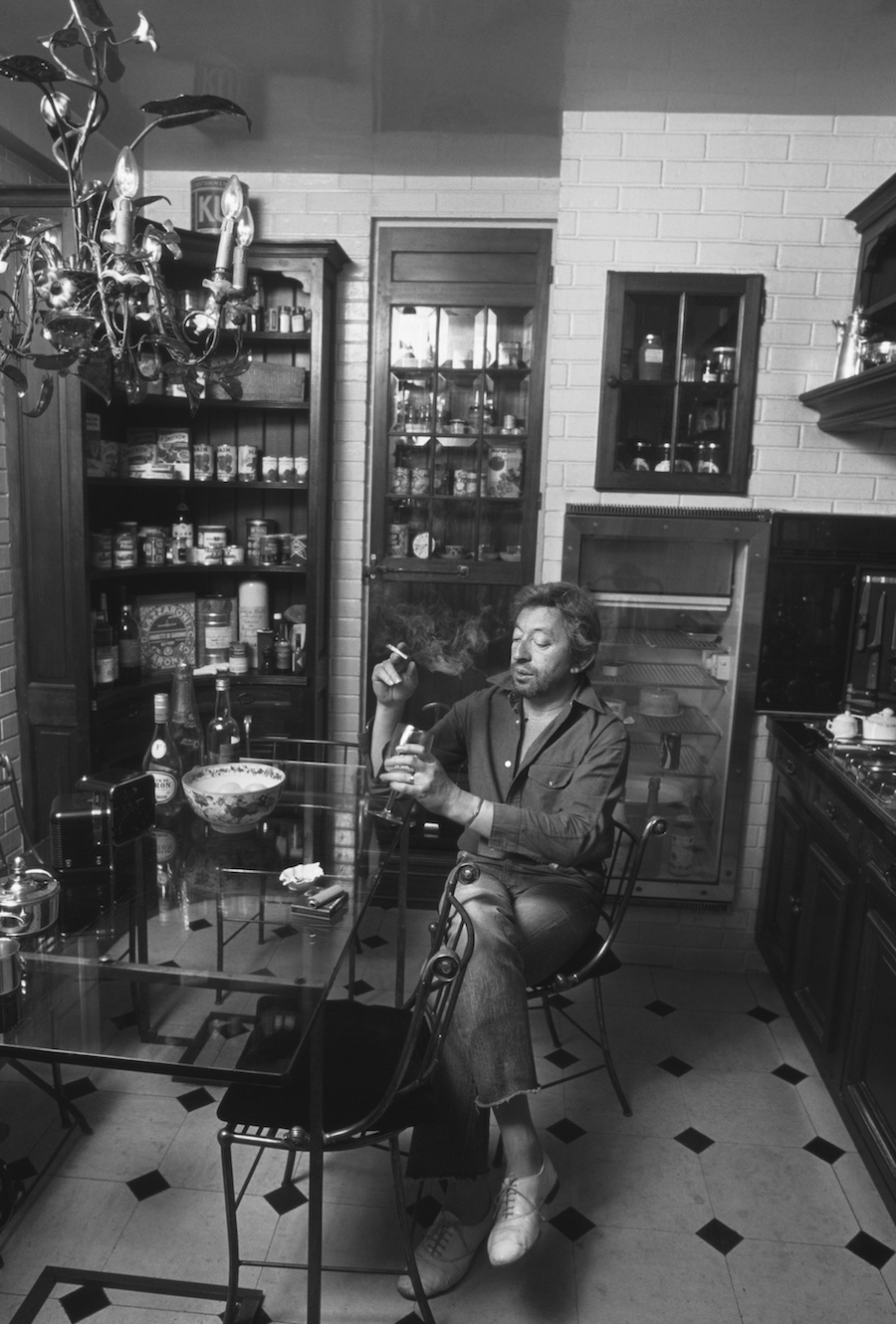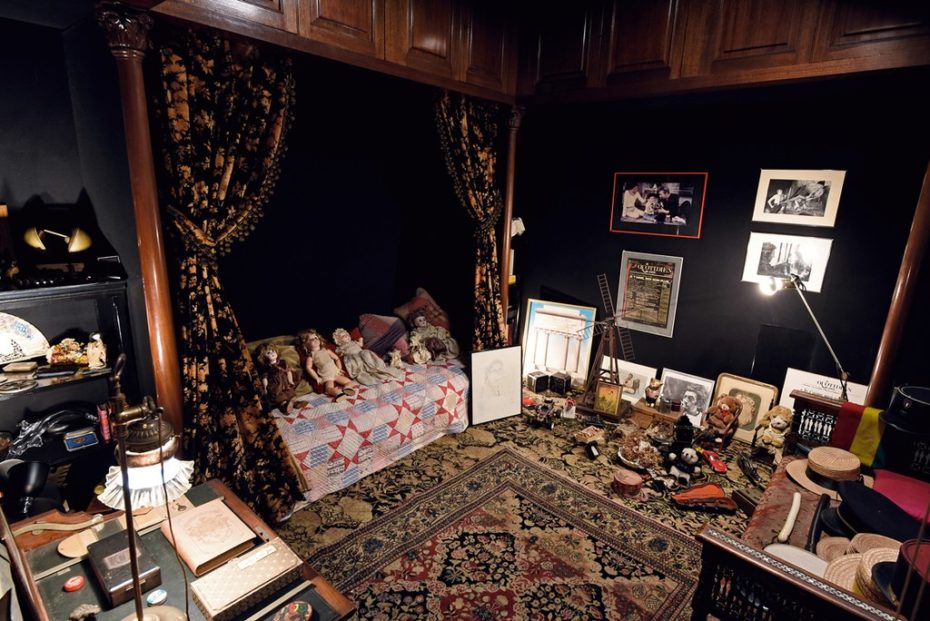 After he passed away, Gainsbourg's daughter, Charlotte, inherited the hôtel particulier. According to a 2018 Figaro article, she wants to transform the house into a museum but doesn't quite have the heart to move her dad's stuff around yet.
Marion Davies' Beachfront 'Hearst Castle'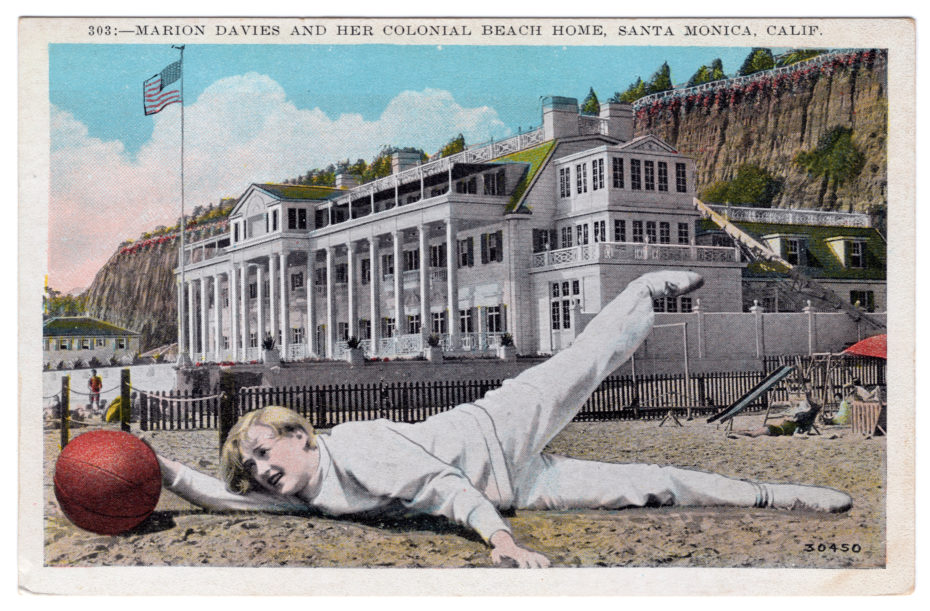 One of Hollywood's first and brightest party girls was Marion Davies, a 1930s actor, screenwriter, and the girlfriend of newspaper tycoon William Randolph Hearst (which was a full-time job in itself; Hearst was very extra). Standing beside one of the most powerful men in America meant that Davies had to be ready to switch on hostess mode like no other lady in Los Angeles. Hearst was estranged from his wife when he met Davies, and would've married her if his wife's financial conditions for divorce weren't so high.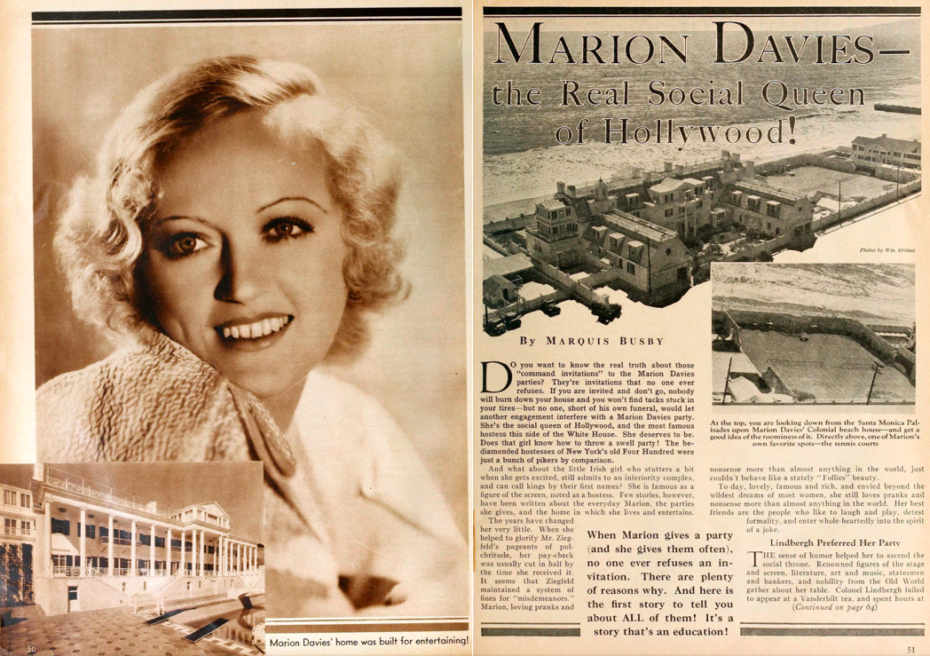 No matter. Hearst went on building his iconic, central coast castle in California – and gave Davies her own 118-room compound for entertaining down in Santa Monica, designed by the same trailblazing, female architect of his castle. Colleen Moore called it "the biggest house on the beach—the beach between San Diego and Vancouver."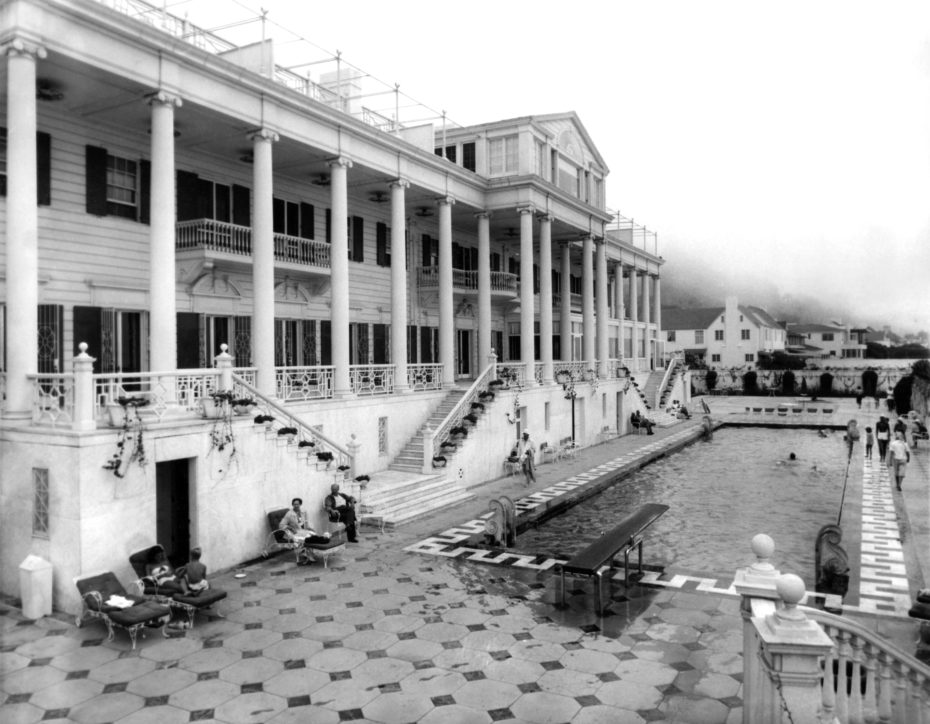 It was the closest you'd come to Versailles on the beach – with an LA twist, of course. Davies was beloved by everyone for her charm, wit, and infectious energy; parties were many, and included one gathering where she borrowed a merry-go-round from Warner Brothers.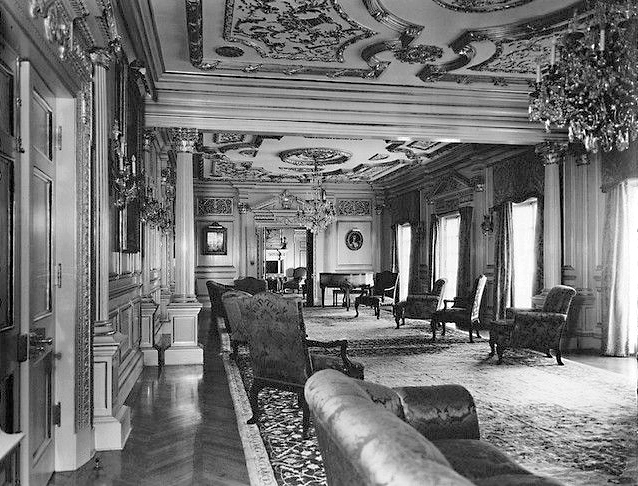 Charlie Chaplin – her rumoured lover – came often, as did Joan Crawford and Greta Garbo. According to a 2009 New York Times article, invitations to the seaside palace were usually "three-day, on-the-beach, stop-the-band-at-4-a.m. soirees."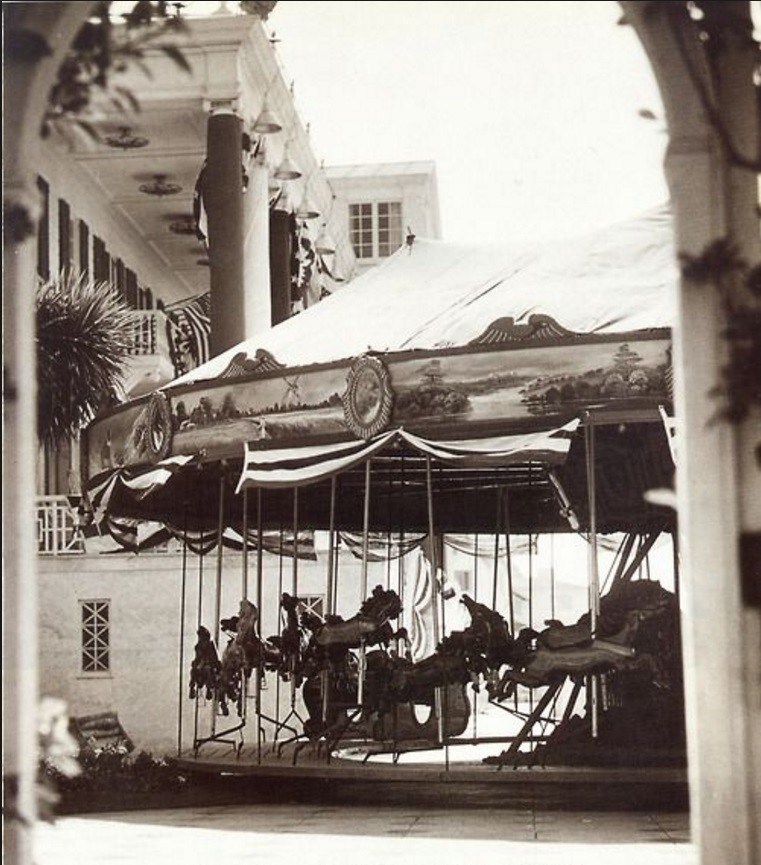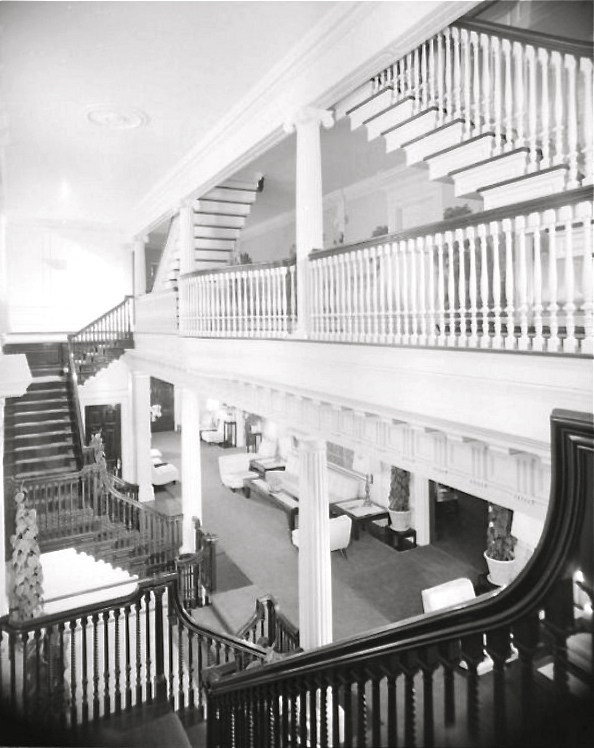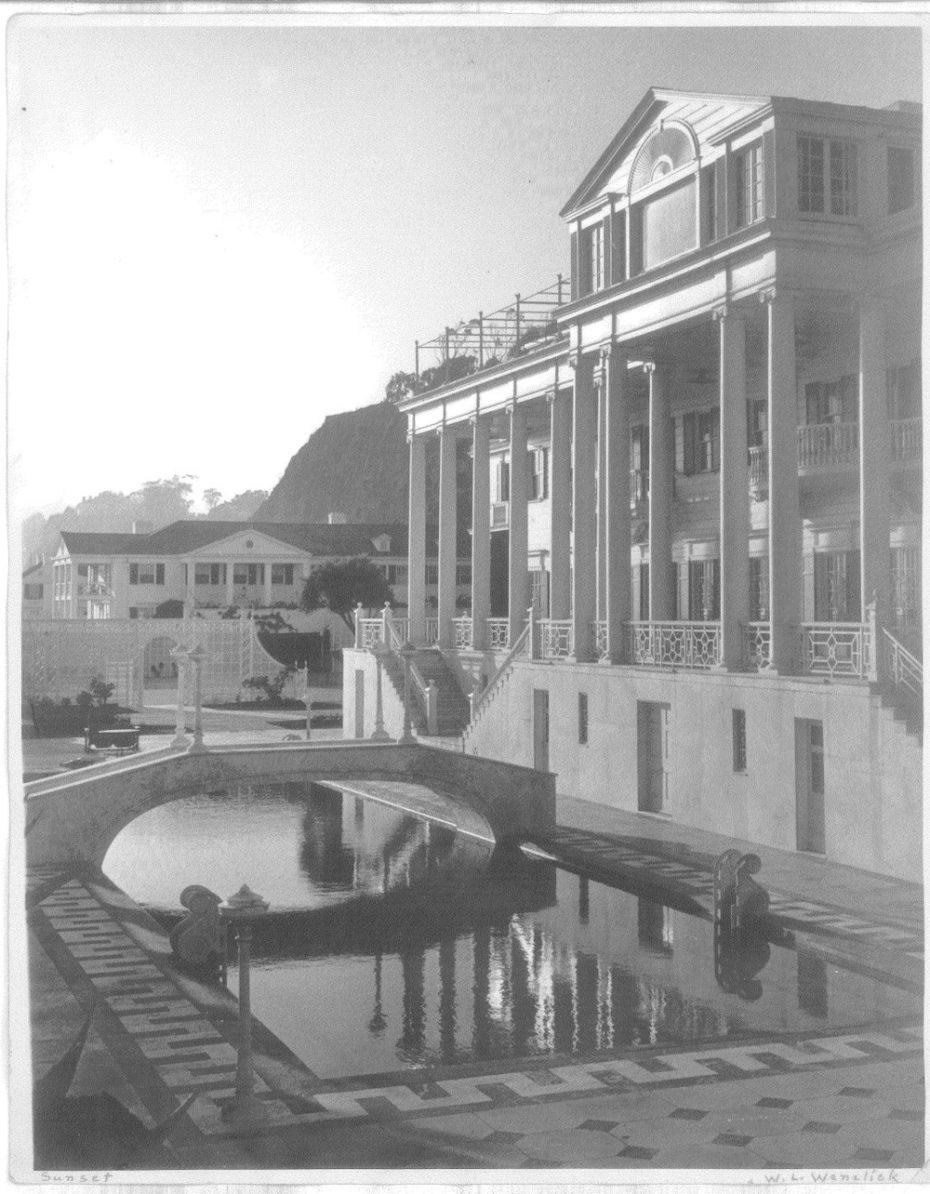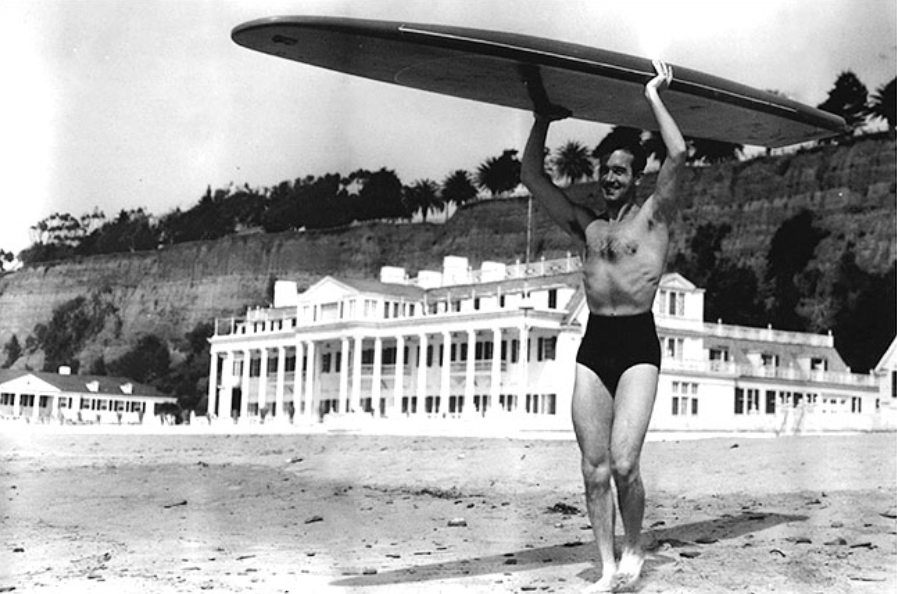 These days, the beach house still stands, albeit with less extravagance than it did in 1937. It also now exists under the name, "Annenberg Community Beach House," and is open to the public, which means we get to sunbathe in the same footsteps as Ms. Davies.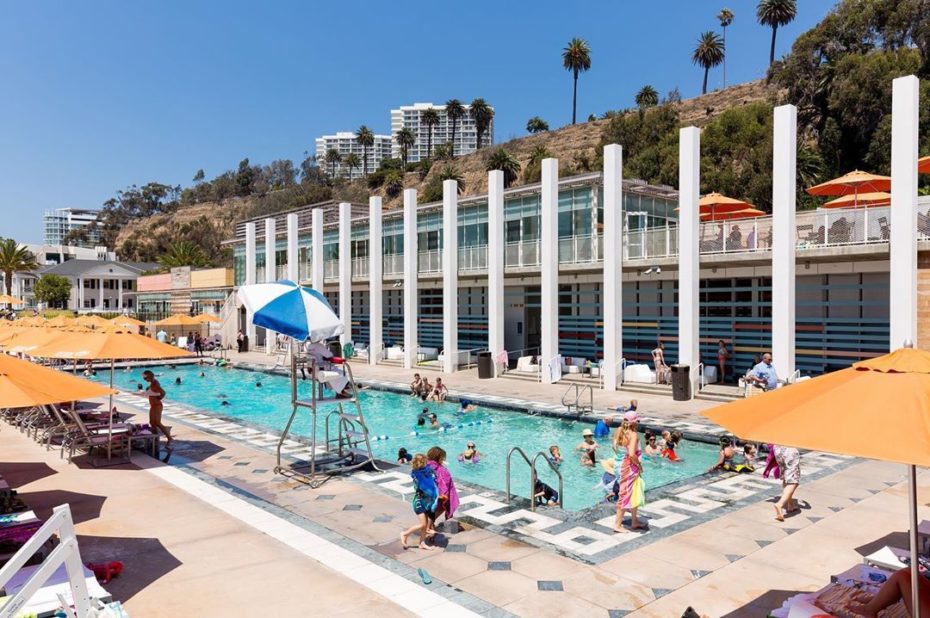 Learn more about visiting the beach house here.

Jayne Mansfeld's IRL Barbie Dreamhouse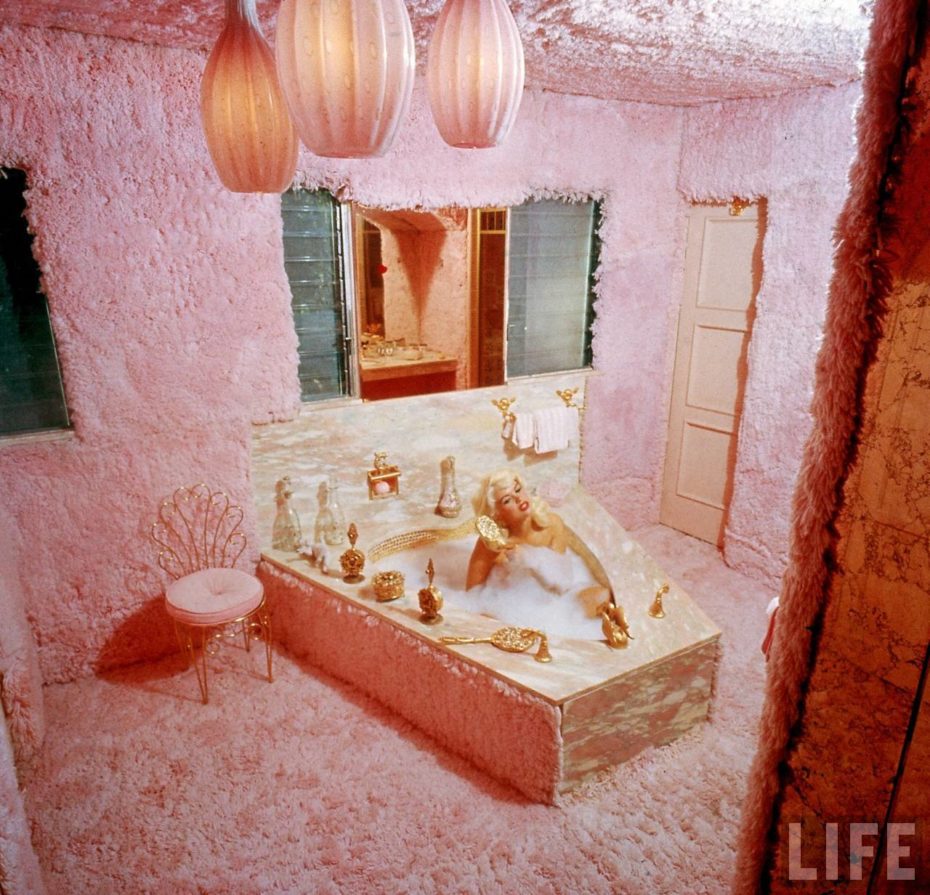 It just doesn't get much more kitsch (or pink) than screen siren Jayne Mansfield's Sunset Boulevard home circa 1960. Floor to ceiling shag carpets, heart-shaped swimming pool, fireplaces and bathtubs, gold-plated fixtures a plenty, and of course, pink f**king everything…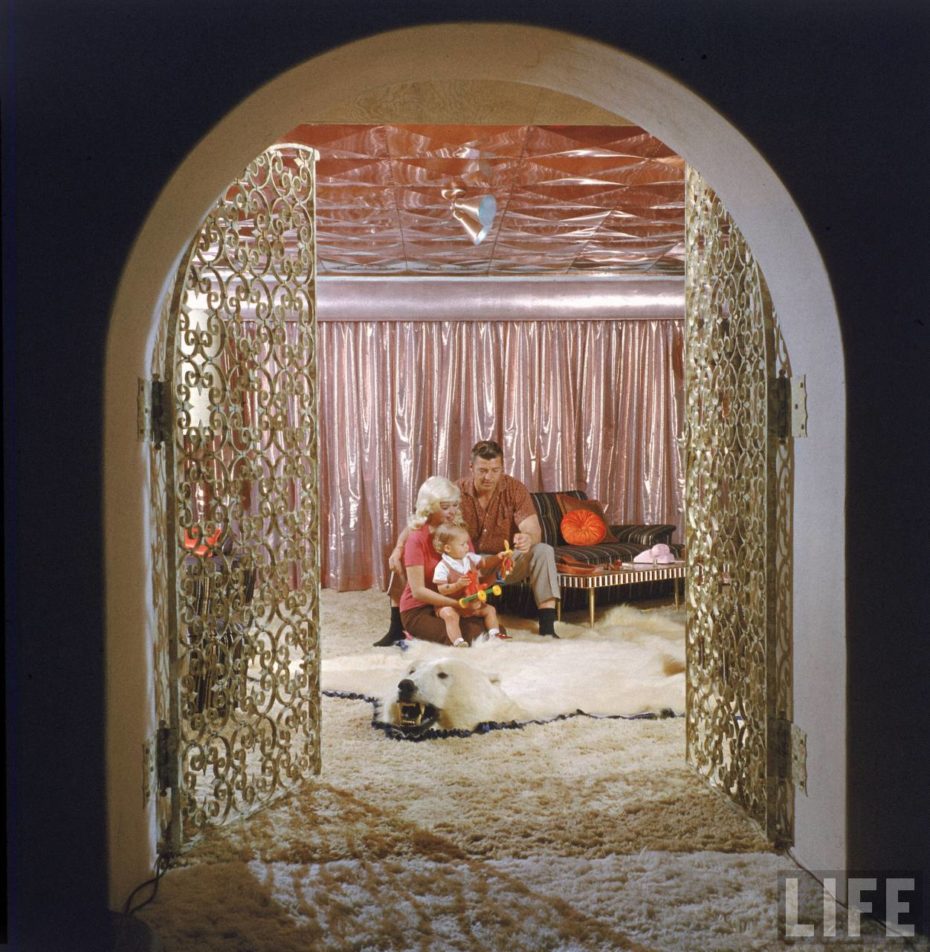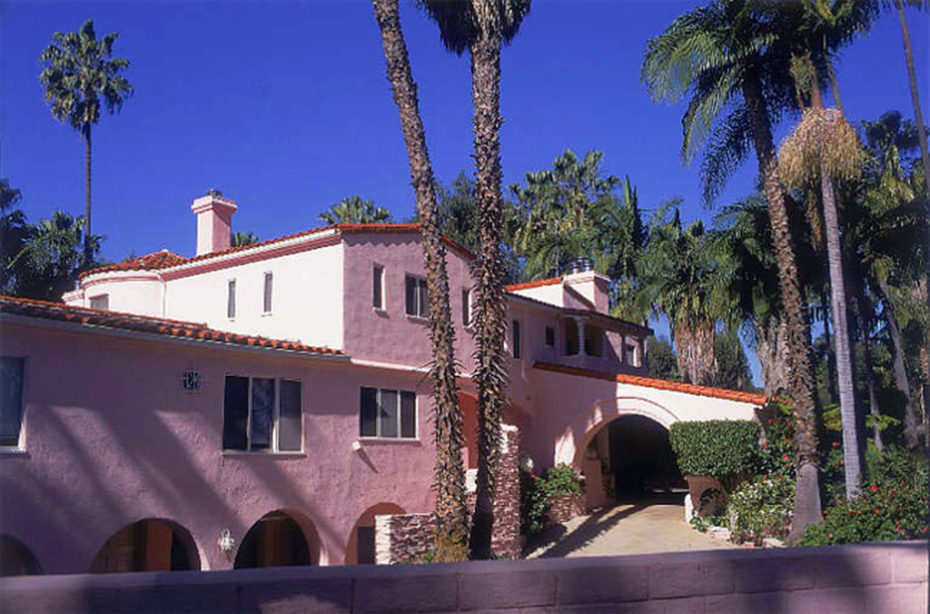 It was photographed by LIFE photographer Allan Grant in 1960, and his images of the mid-20th century sex symbol (and her beau, Mickey Hargitay) waltzing through their 40-room "Pink Palace" are as priceless as they come…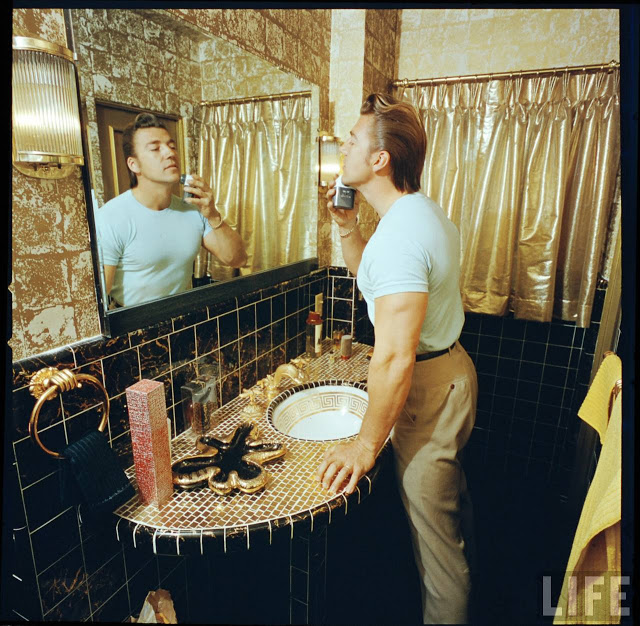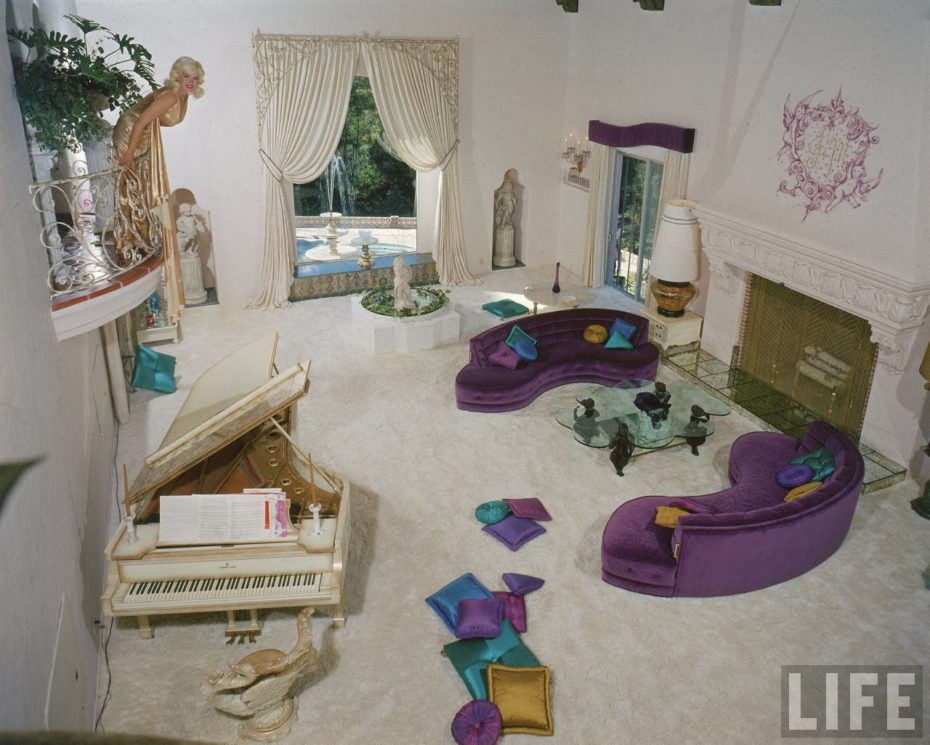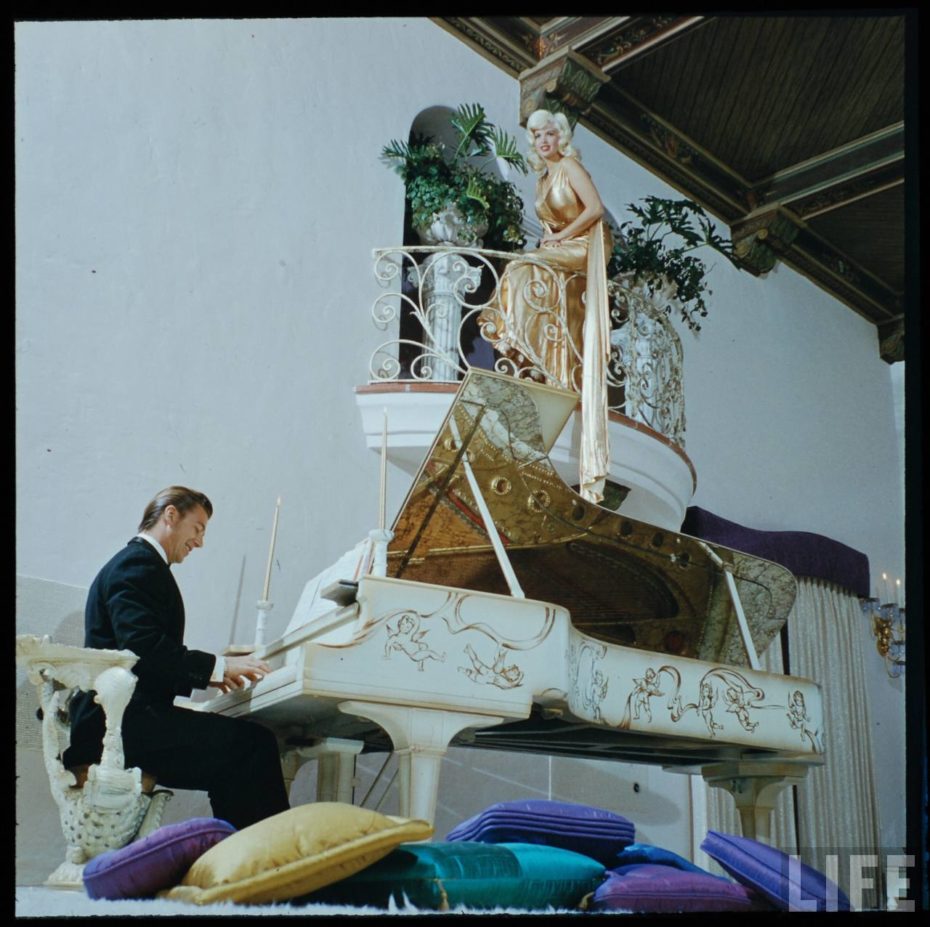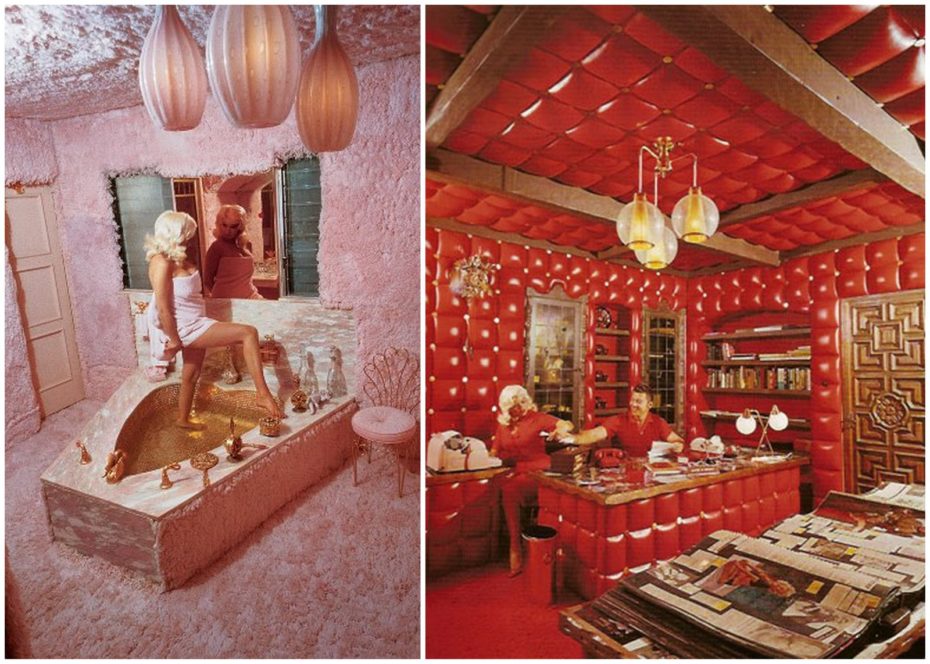 See more of the house in our full article
The Queen's Life-sized Playhouse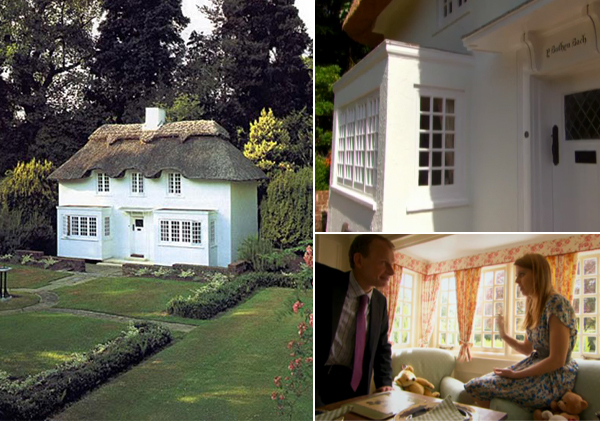 A Wendy House, is the affectionate name for a playhouse, large enough for one or more children (at heart) …

In March 1932, on the occasion of Princess Elizabeth's sixth birthday, when the Duke and Duchess of York had started work on the grounds of Royal Lodge, a little straw-thatched cottage, 'Y Bwthyn Bach', (The Little House), was presented to Princess Elizabeth and Princess Margaret in the name of the people of Wales. The gift was received by The Duke and Duchess of York in a ceremony at Cardiff on behalf of the young princesses. It was subsequently re-erected in the gardens of Royal Lodge in April 1932 and was furnished both inside and out. It had its own front garden with scaled down hedges and flower borders. The cottage survives to this day much to the delight of royal children visiting Royal Lodge.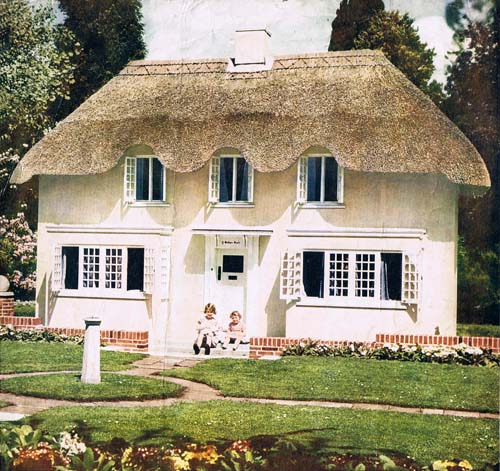 Princess Elizabeth and Princess Margaret sat on the front steps of the Y Bwythn Bach Lodge.
We definitely recommend taking a tour of the house below…
Gustave Eiffel's Penthouse Apartment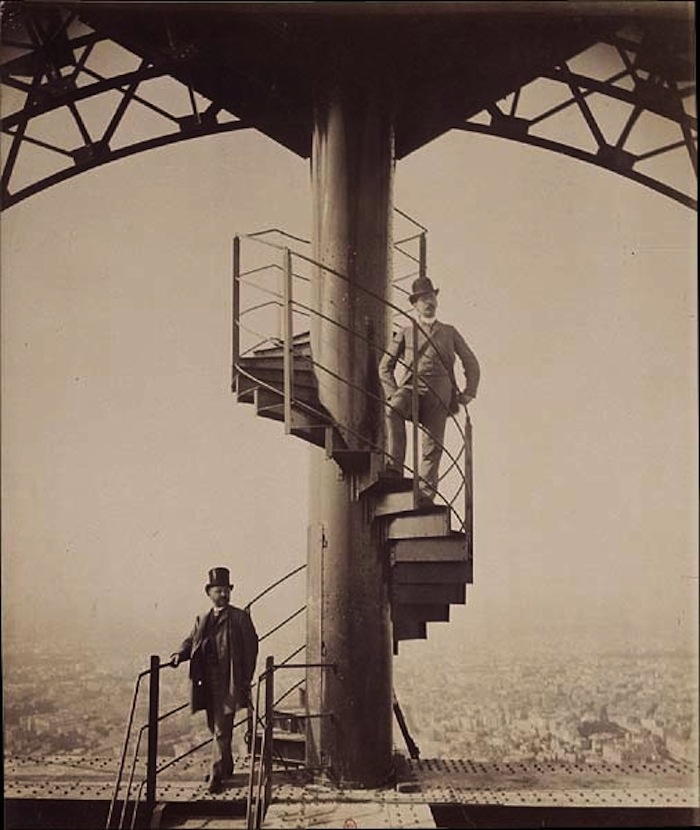 A year after the tower was finished, writer Henri Girard reported in his paper that Gustave Eiffel was "the object of general envy." Looking inside his plush lookout "penthouse" at 290 meters above ground, I think it's safe to assume this was because Mr. Eiffel had the best view in town…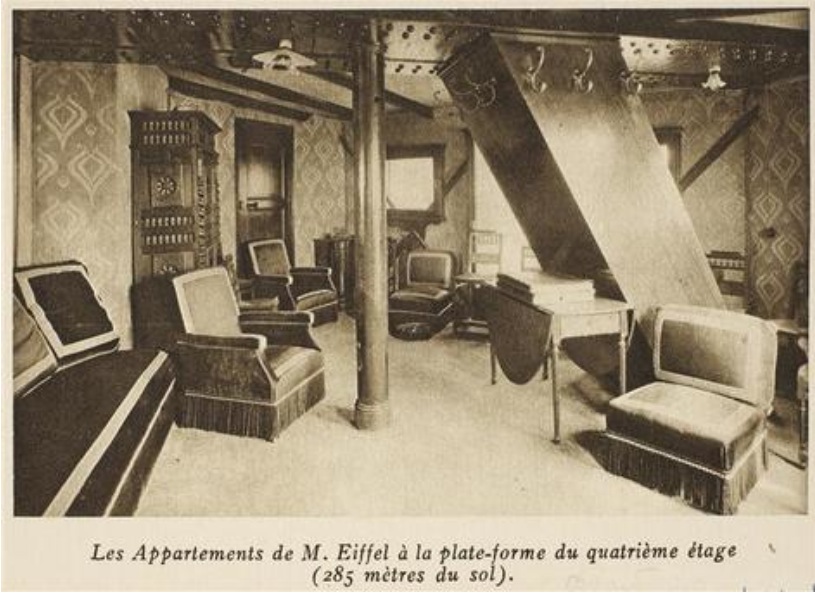 Mr. Eiffel's much-rumoured private apartment was located on the fourth floor of his tower, 285 meter above ground, where he entertained the likes of Thomas Edison.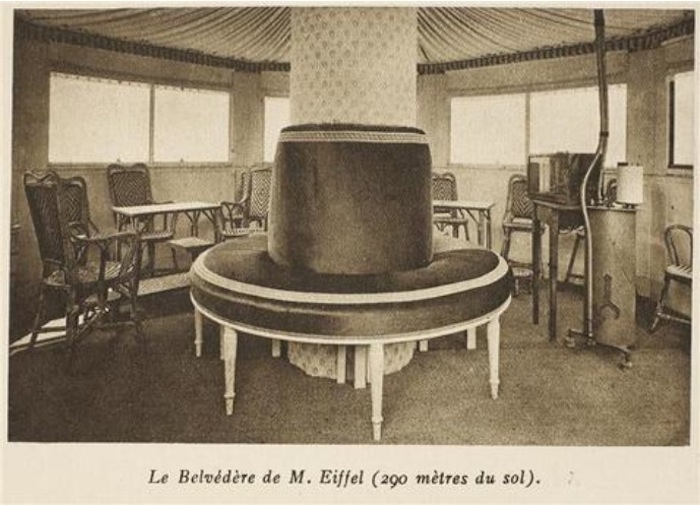 The restored apartment can still be visited when visiting the top floor of the iconic Parisian monument. More on building Mr. Eiffel's penthouse apartment here.
Sarah Bernhardt's Seaside Fortress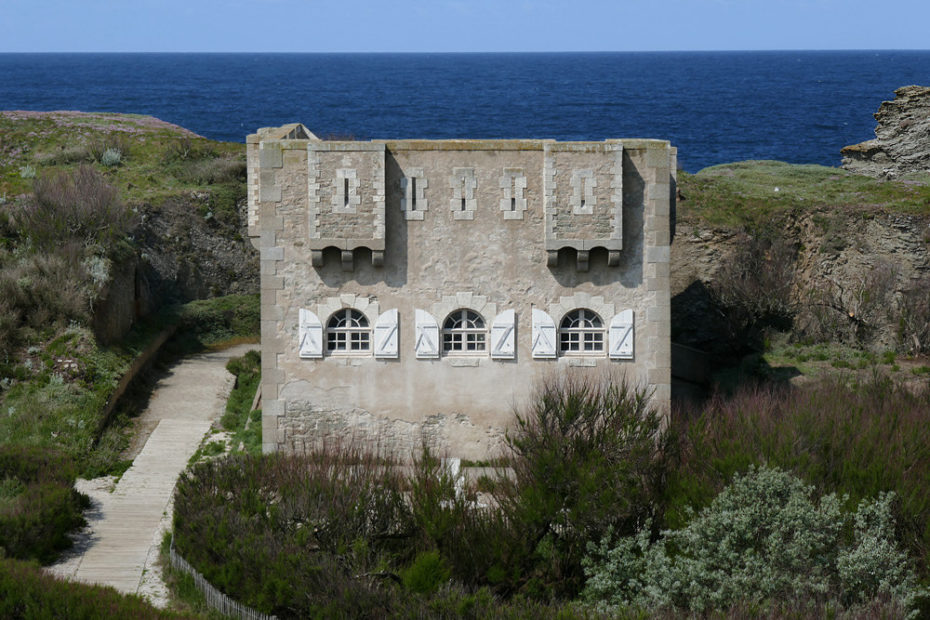 As an actor, Sarah Bernhardt was truly one of the first global superstars, and it was her flair for blurring the lines between performance and reality that made her an international sensation. She stepped into the roles of Hamlet, Phèdre, and Cleopatra like a second skin; writer Victor Hugo dubbed her "the Golden Voice," and she basically helped launch the Art Nouveau movement.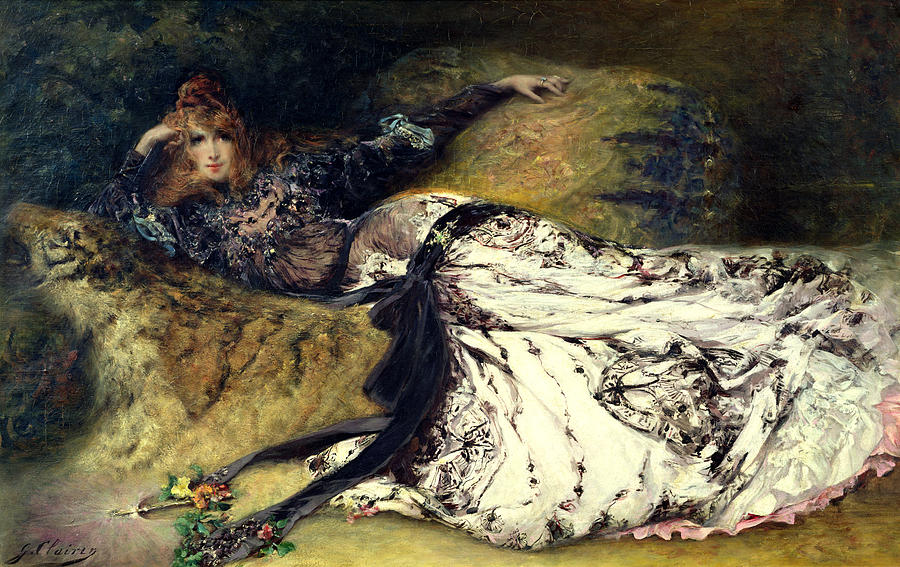 Naturally, she wanted a pad as dramatic as she was, so she bought an old fortress perched on the rugged cliffs of Brittany, France. She called it the "Maison des Illustres" (Home of the Illustrious), and entertained the likes of Marcel Proust and her various pets, which included a crocodile.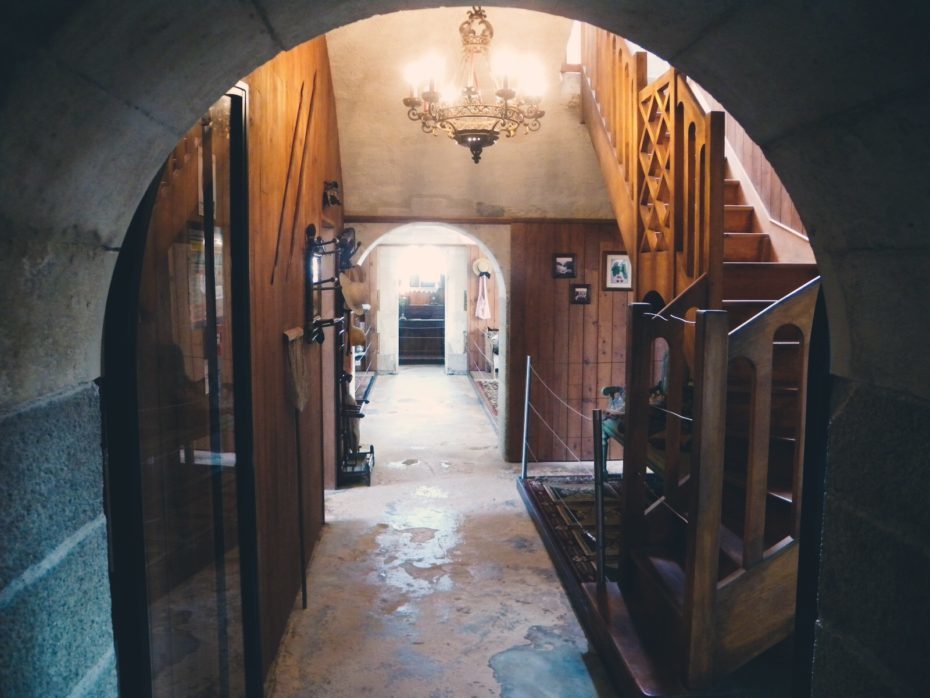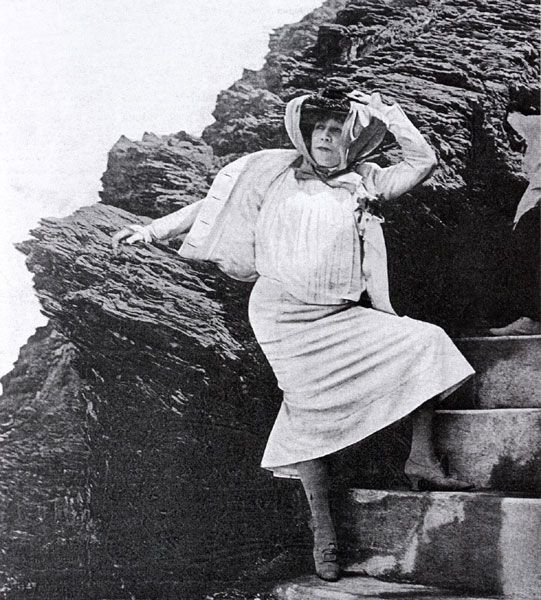 Days were spent strolling by the sea and fishing for shrimp (which she would also do in full dress), and evenings passed at the main table, where conversation flowed freely. During the First World War, the house was a welcome refuge for intellectuals and politicians to exchange ideas.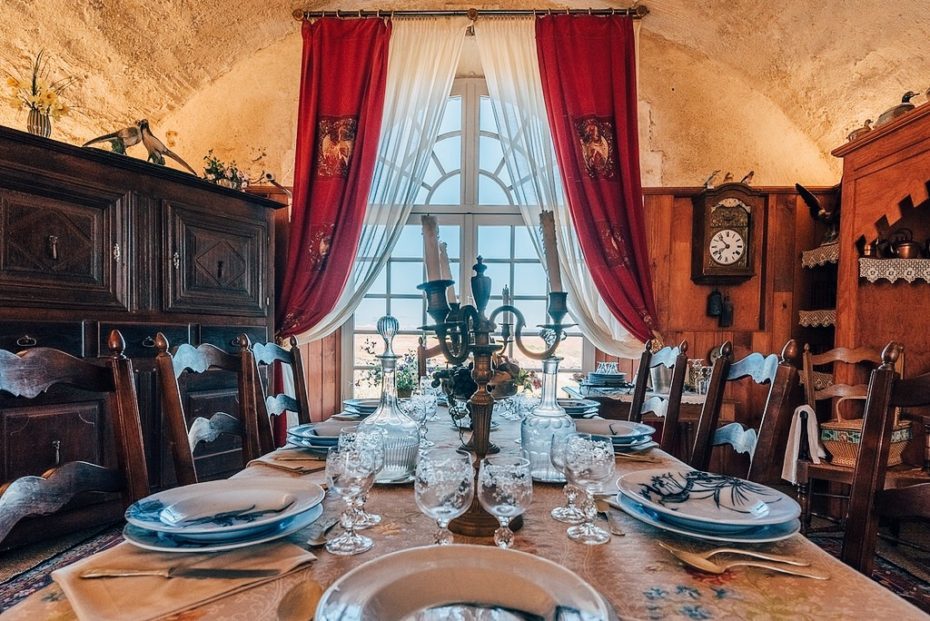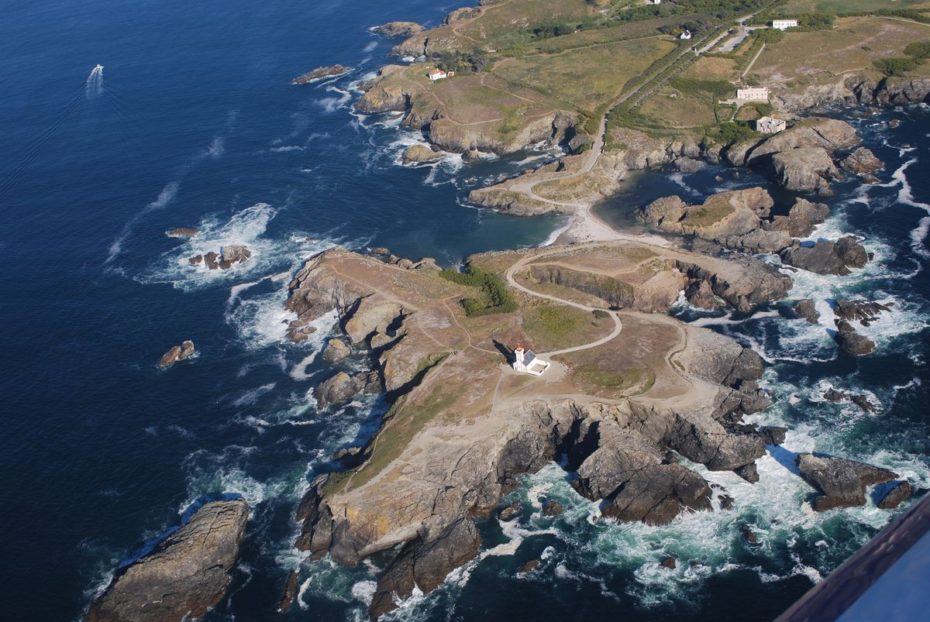 These days, Bernhardt's home is now a museum. See more of the house (and plan your own visit) in our full article on the estate.
Naomi Campbell's 'Russian Spaceship'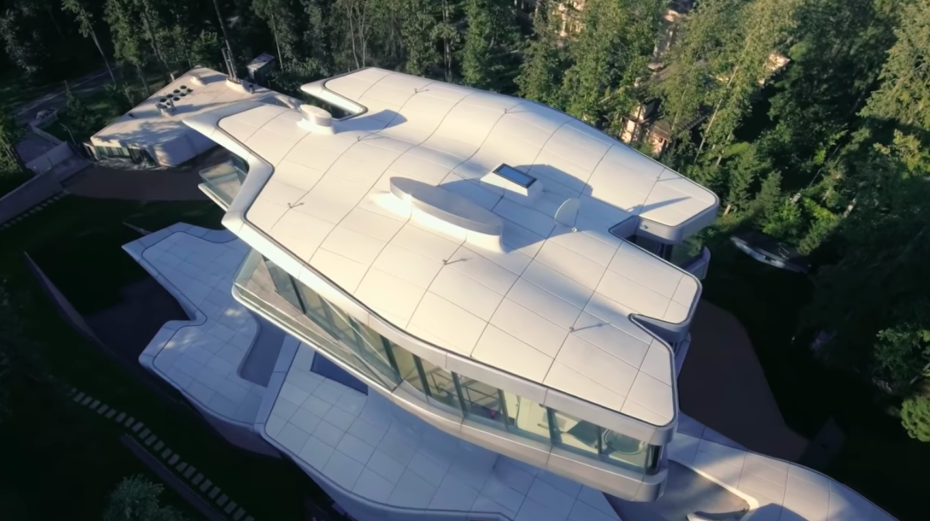 Because keeping a 'spaceship' house that hides in a Russian forest is exactly the kind of boss lady move we'd expect from Naomi Campbell. It's said that the supermodel commissioned the home in the 2000s with her then-boyfriend, Vladislav Doronin, who's known in the real estate business as "the Russian James Bond" (watch the video at the bottom see why – simply cool as a cucumber!). It's only just been completed…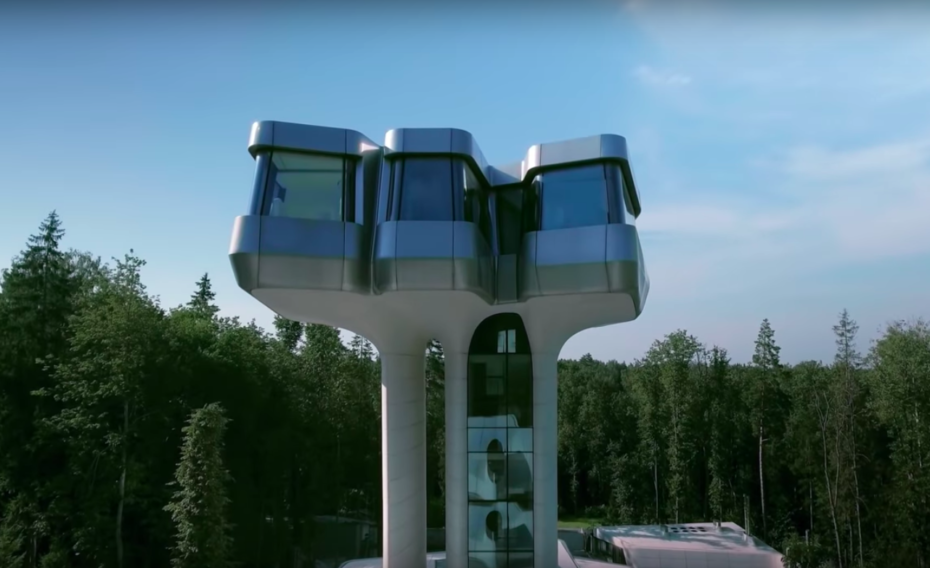 Towering 22 metres above the trees, the house is unlike anything else in the little (albeit, affluent) Russian village of Barvikha. It was also the last – and only residential – project of one of our generation's greatest architects, Zaha Hadid, who passed away in 2016 and was a dear friend of Campbell. Hadid's style favoured grandiose, futuristic forms; under her direction, skyscrapers became giant amoebas, or seashells from outer space. They were the peak of weird elegance, and convincing her to design the home was quite a coup.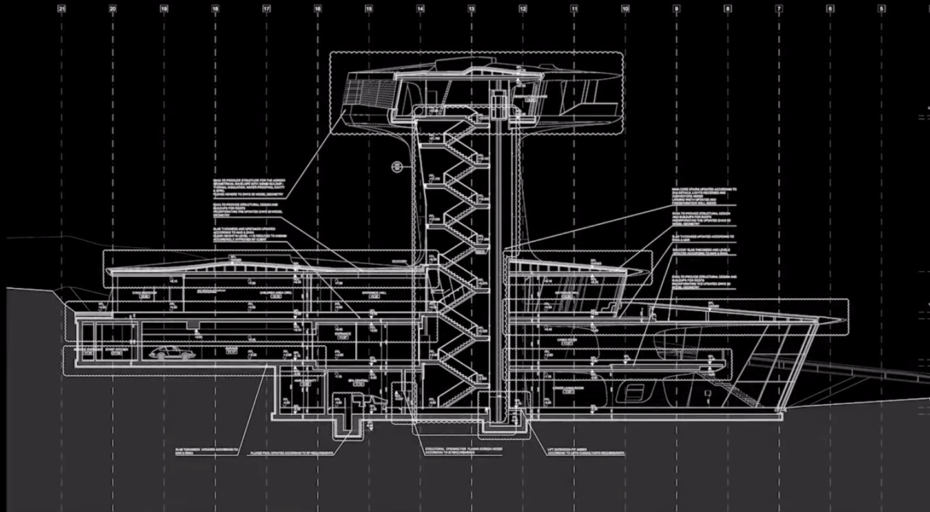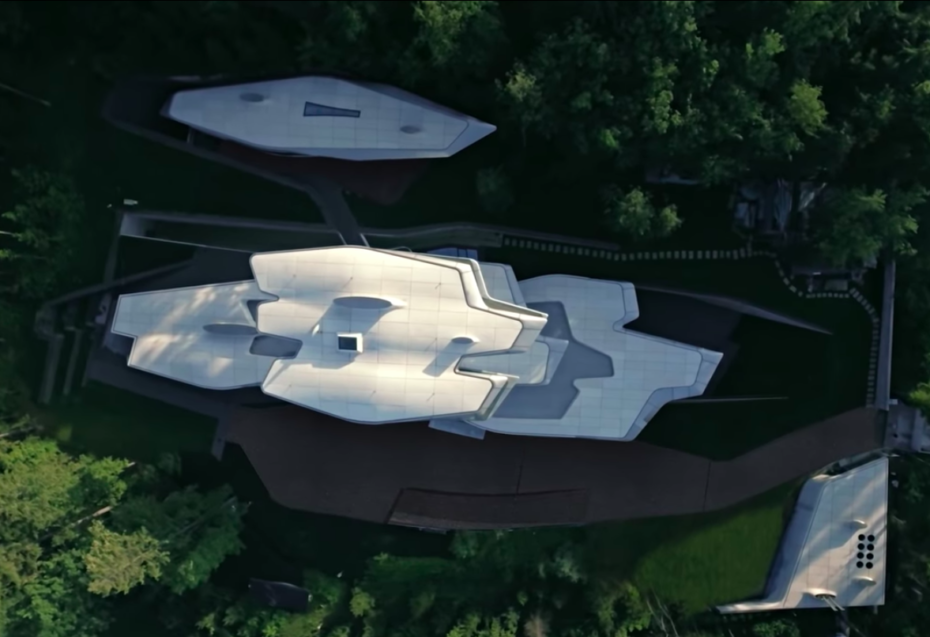 Here are the architect's interior renderings: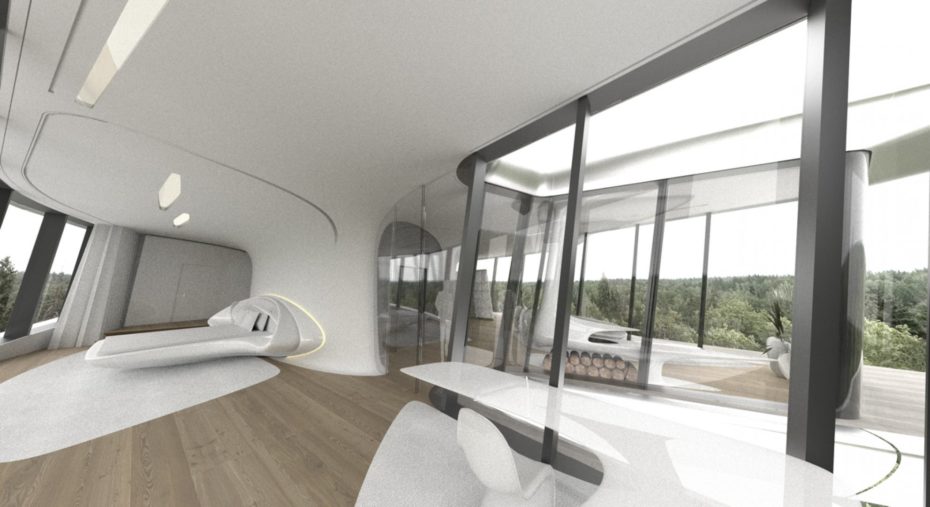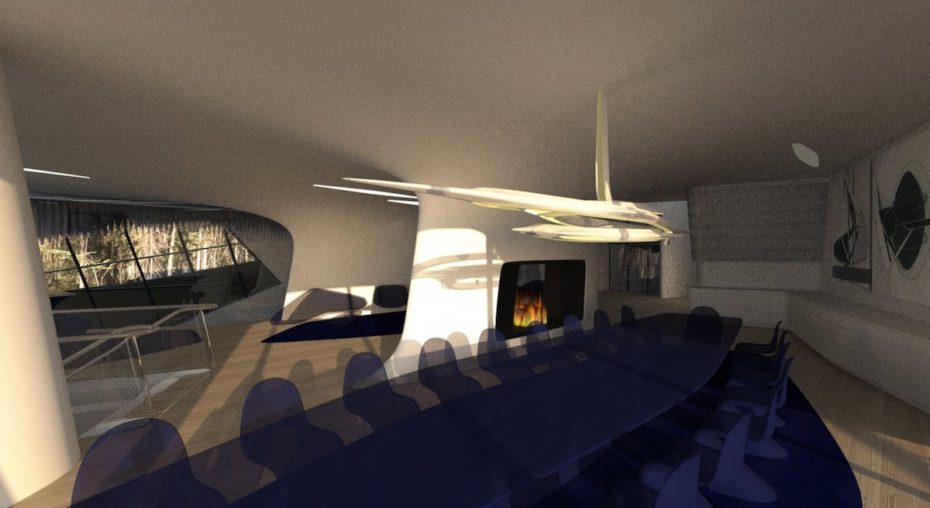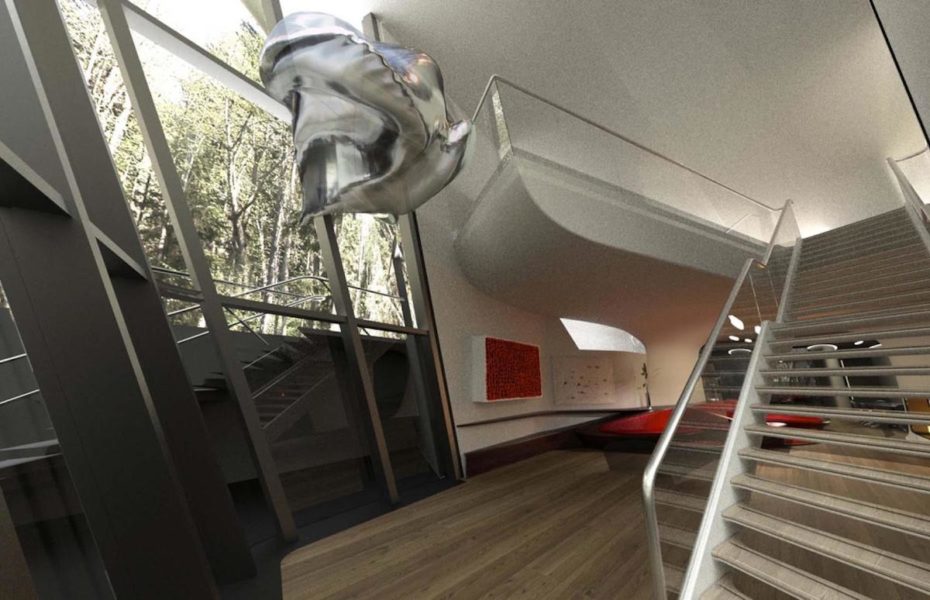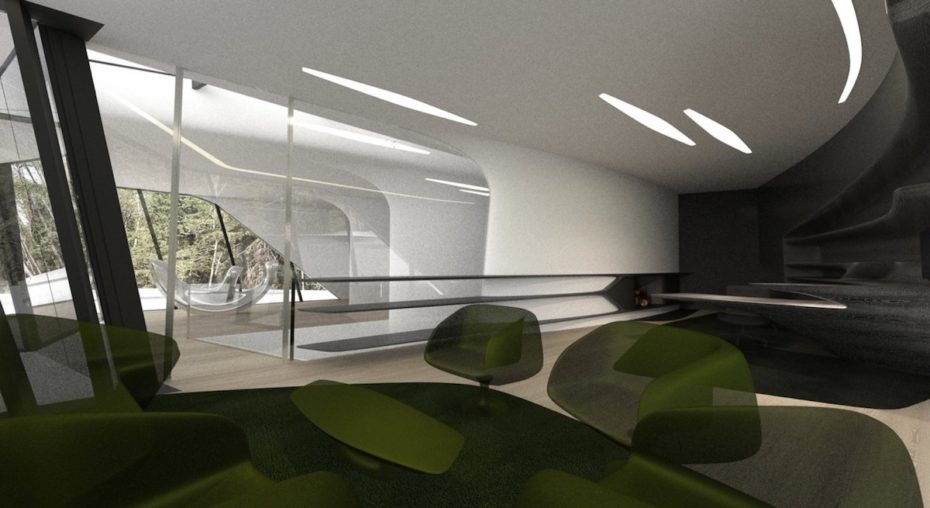 Sadly, these days, Mr. Russian James Bond and Cambell are no longer an item – but boy, does their baby look good:
Sophia Loren's Roman Villa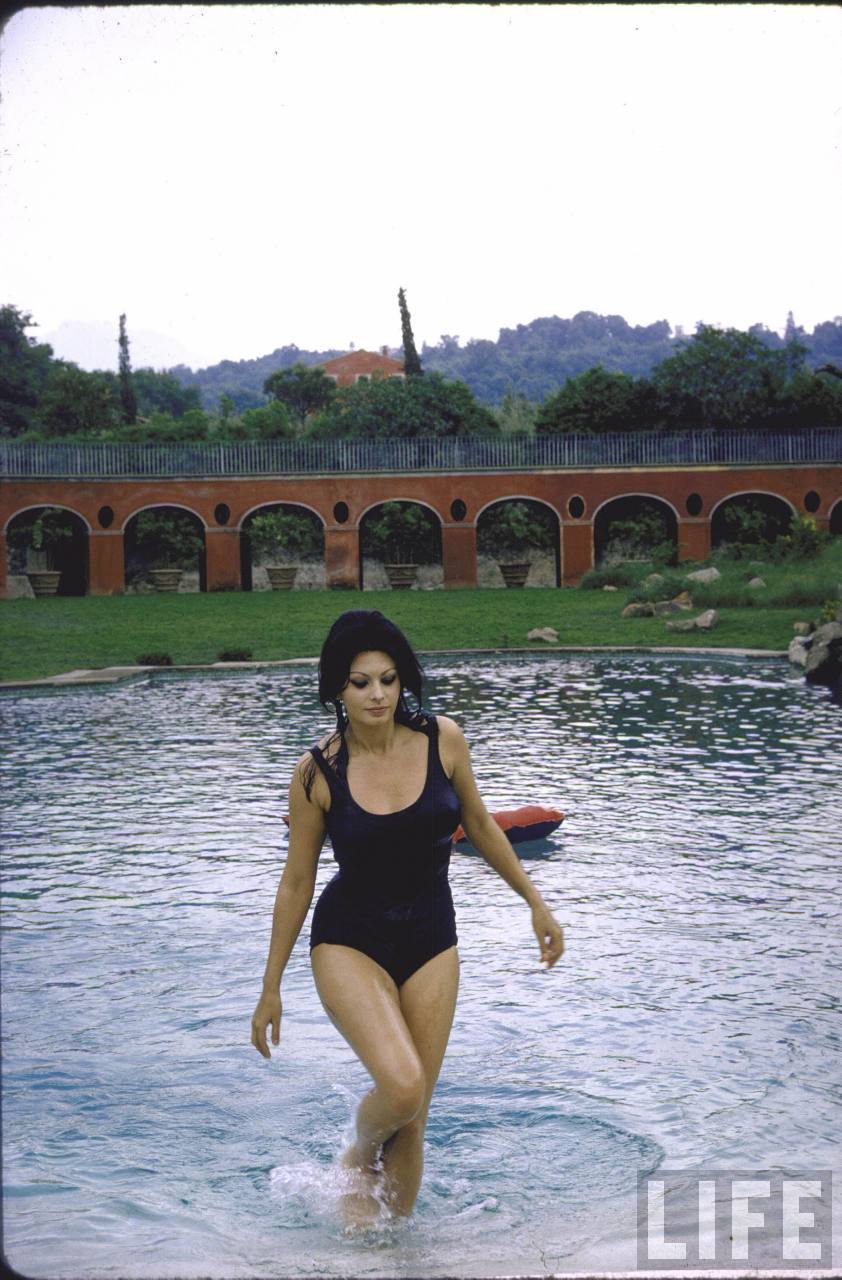 In the summer of 1964, LIFE photographer Alfred Eisenstaedt visited actor Sophia Loren at her stunning home in Rome that she shared with her husband Carlo (the picture above is just the pool house by the way). Eisenstaedt captured a glimpse into Loren's opulent and lavish movie star lifestyle…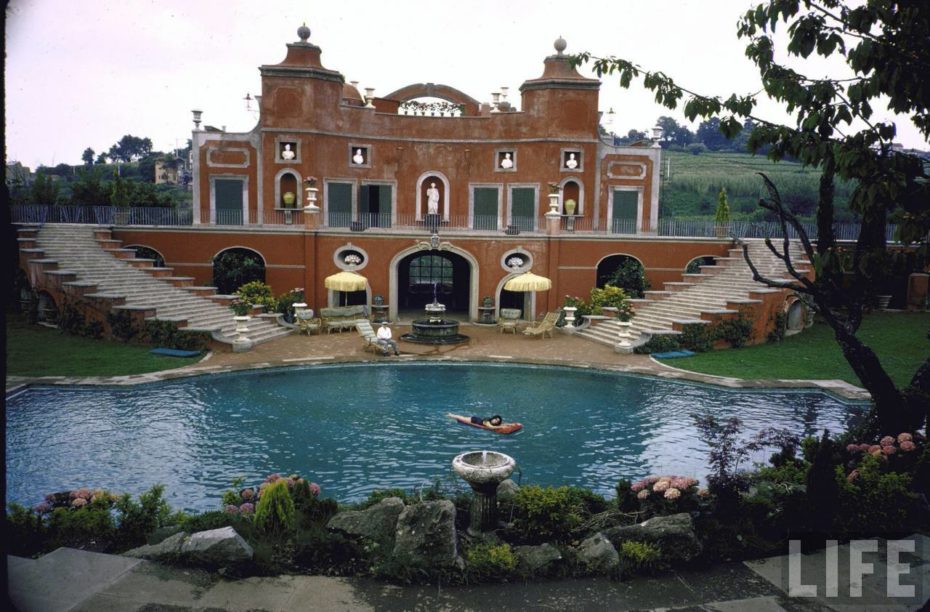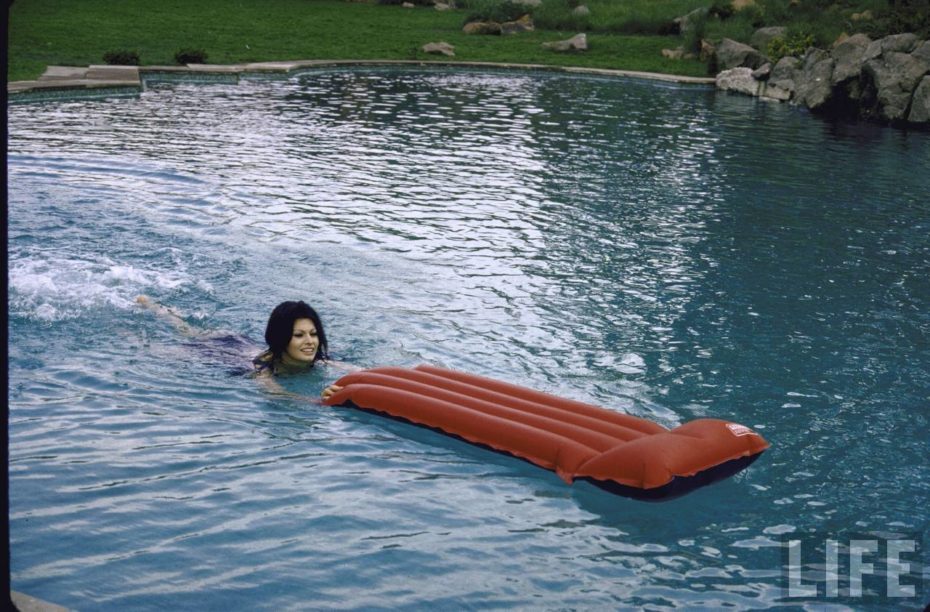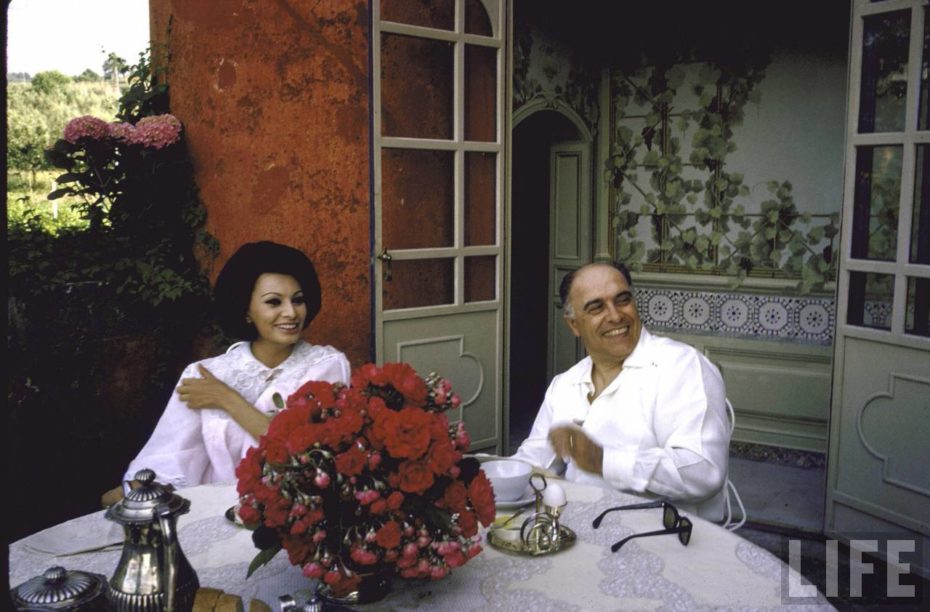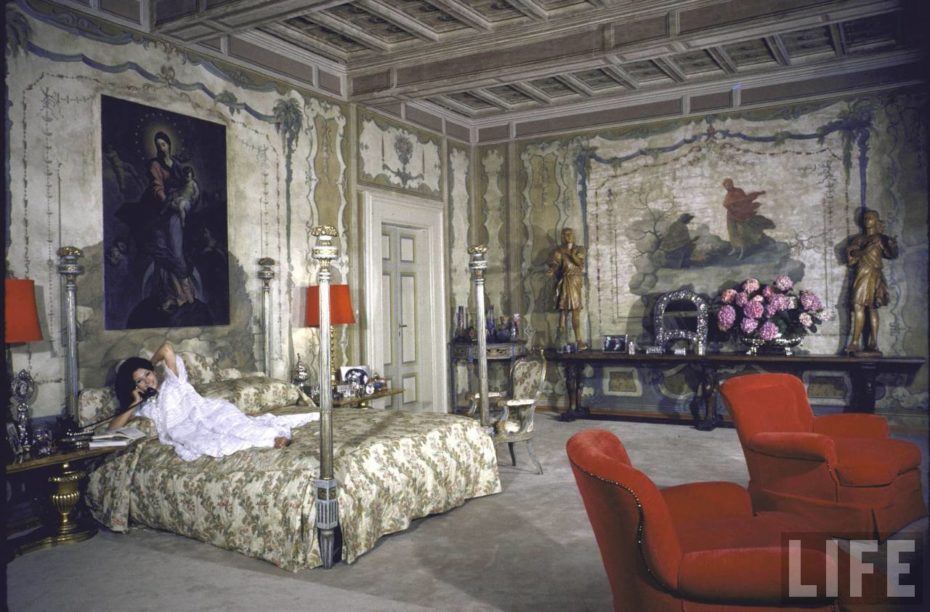 But it wasn't always this way for the Italian star. Sophia was born into a broken home where her father had refused to marry her mother, a piano teacher and aspiring actress, leaving the family without support. Along with her siblings, Sophia was dropped off with her grandmother near Naples to survive. After the ravages of World War II, they managed to open a pub in their grandmother's living room selling homemade cherry liquor. While Sophia's siblings sang and played the piano, she waited on tables and washed dishes. In other words, her road to glamour was paved with elbow grease, and real talent.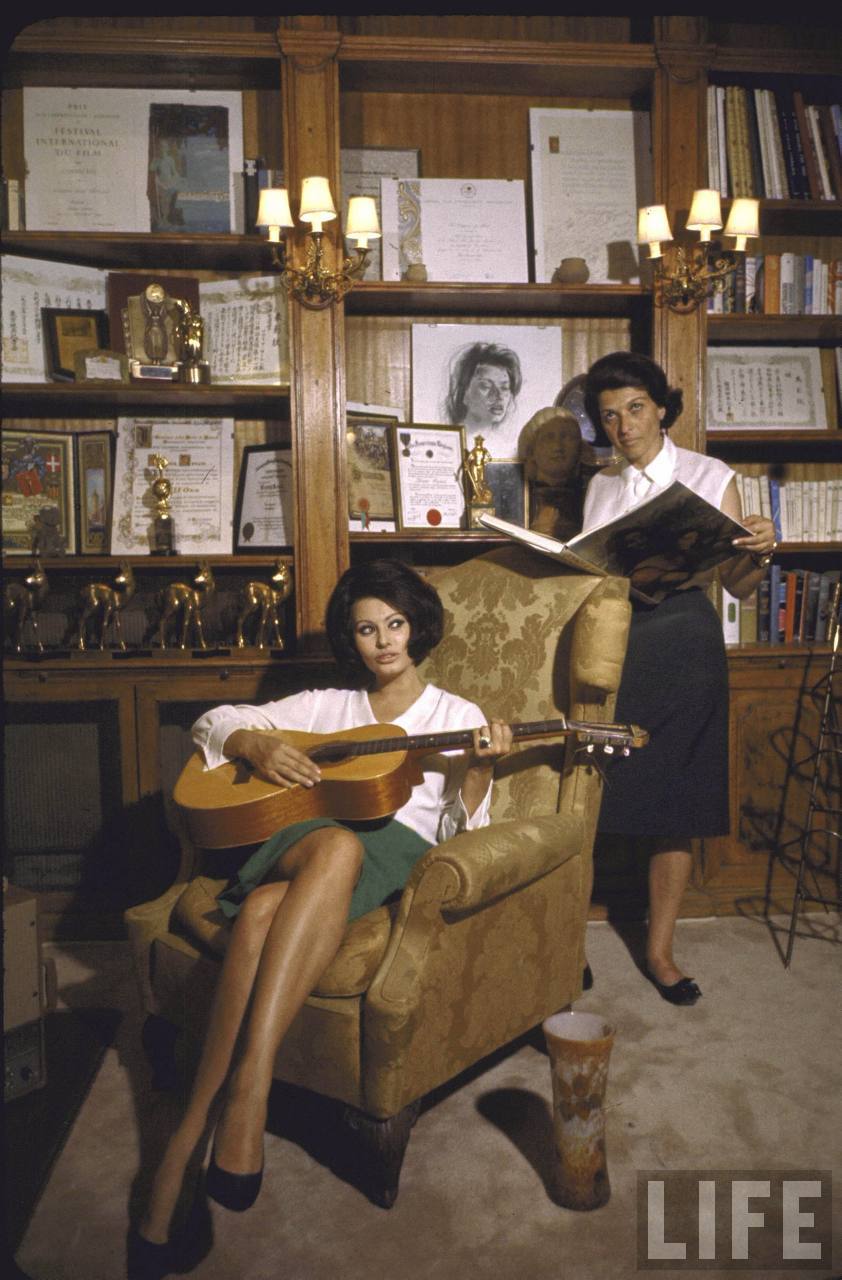 See more of the villa in our full article
So Robert Downey Jr. Lives in a Windmill…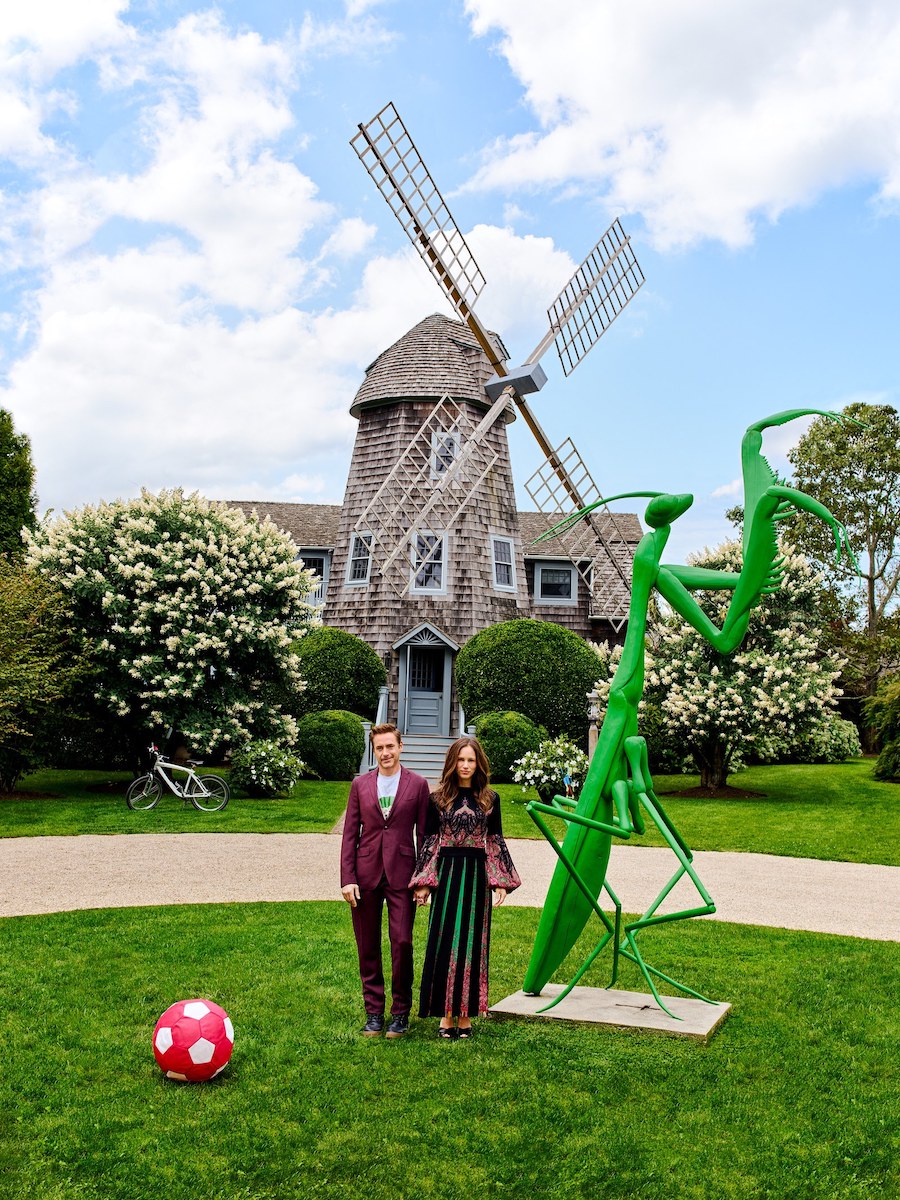 What, you thought Iron Man would live in a snazzier bachelor bad? Robert Downey Jr. and his wife, Susan, bought this 1885 windmill folly in the Hamptons because they were sick of seeing properties that all looked the same. When they came across the historic structure in 2017, they outfitted it to fit the playful aesthetic of their own family. But don't be fooled by the cosy figure it cuts; the house sold for over $10 million, has its own guest house, studio, and a three-car garage.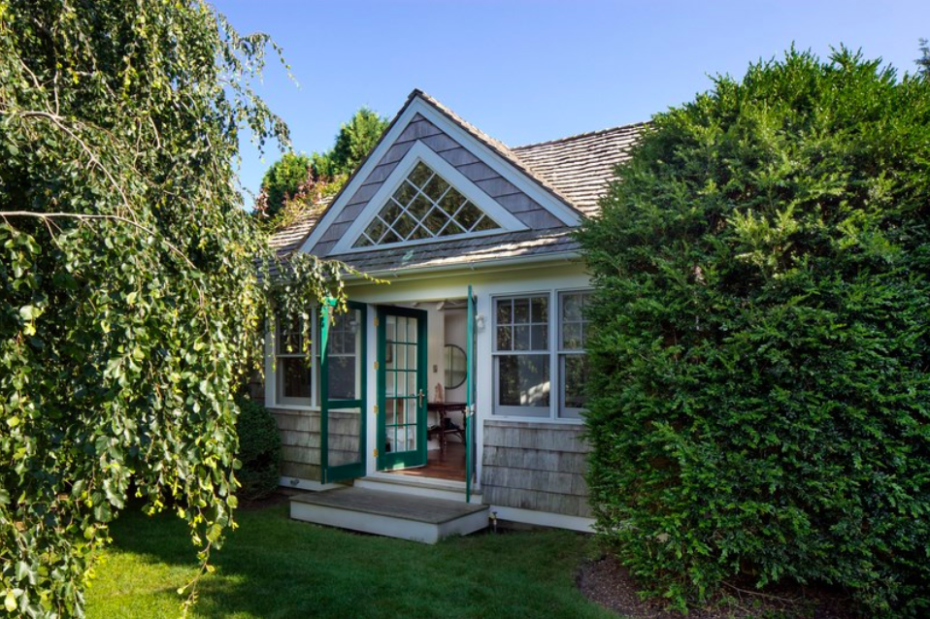 Honestly, the Downeys give the best tour of the joint (with the updated decor):