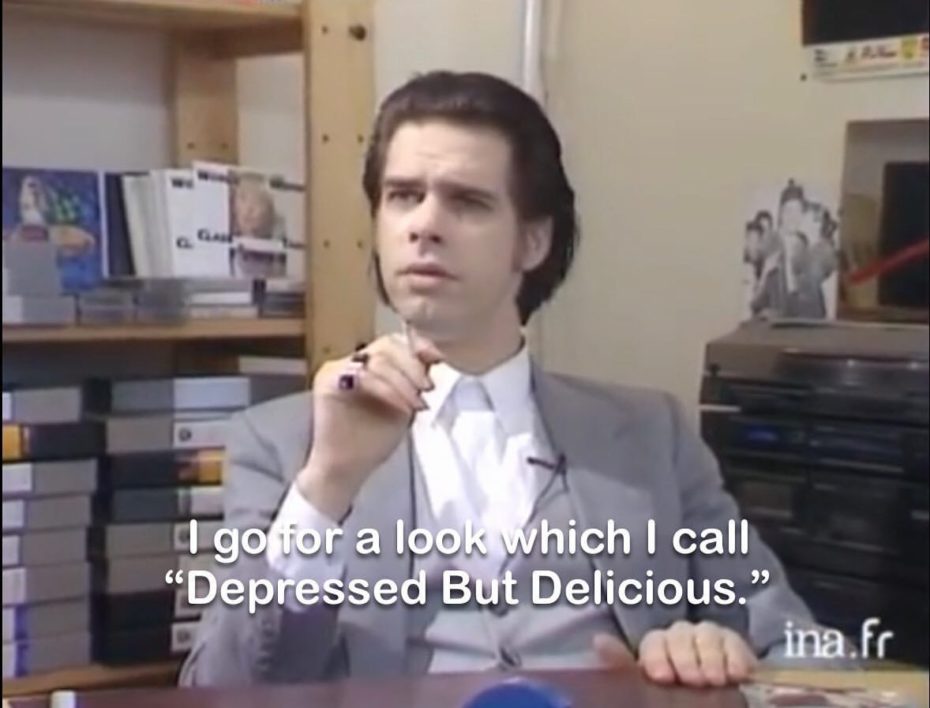 In 1989, Nick Cave, arguably one of the greatest living lyricists, was passing through Paris with his band, Nick Cave and the Bad Seeds. The baritone singer-songwriter sat down with a French journalist for over 40 excruciatingly awkward minutes.
You have Nick Cave in front of you and you start by asking four questions about his sideburns?
The full 45 minute interview can be downloaded from the INA archives.
It's perhaps almost as awkward as Nick Caves interview in 1994 with Billy Corgan of the Smashing Pumpkins in 1994: