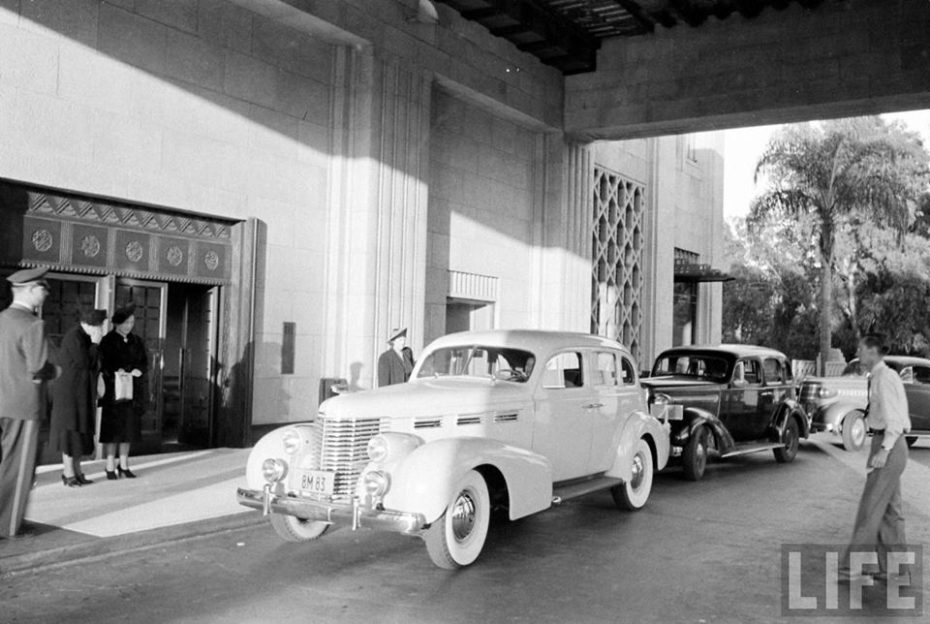 It's a spring afternoon in 1936, as you pull up to the doorstep of 3050 Wilshire Boulevard in Los Angeles, California. The valet takes your car, the doorman tips his cap, and suddenly you find yourself in the belly of a 230,000-square-foot mecca of West Coast fashion. Known as "Bullocks Wilshire," this storied California department store was the epitome of futuristic – and relatively accessible – elegance. Not to mention, this baby held her ground even into the 1970s. But alas, like so many great Art Deco department stores, Bullocks fizzled and the building shuttered in 1994 to a grim future. Then, a miracle: in a rare case of restorative triumph, a law school took up residence in the grand dame, making sure to preserve its Art Deco heritage down to every last tile and doorknob. Let's poke around before the grand video reveal…
Bullocks Wilshire had its grand ribbon-cutting in 1929. The idea was to have a totally immersive shopping experience, one that felt luxurious but didn't require you to be a Chanel-bag toting socialite to shop. Which sounds elitist in and of itself (and is, honestly), but remember: fashion wasn't always ready-to-wear. It used to take weeks, months even, to get a new outfit made. 19th century Paris paved the way for more accessible shopping with the opening of the Bon Marché department store, where a lady could walk in and out in just 5 minutes with a new item. It was like the Belle Epoque version of The Jetson's. Bullocks was no exception, with its intricate copper exterior, marble foyer, and a tower whose light could be seen for miles…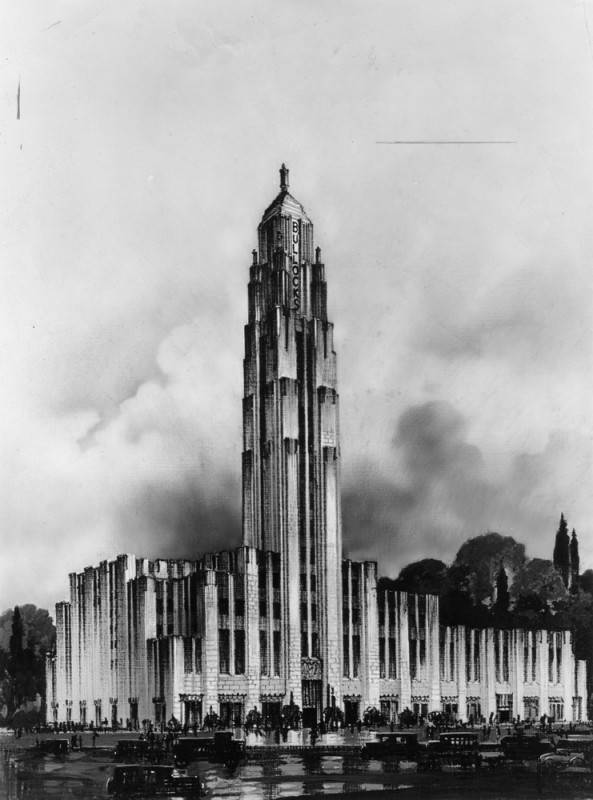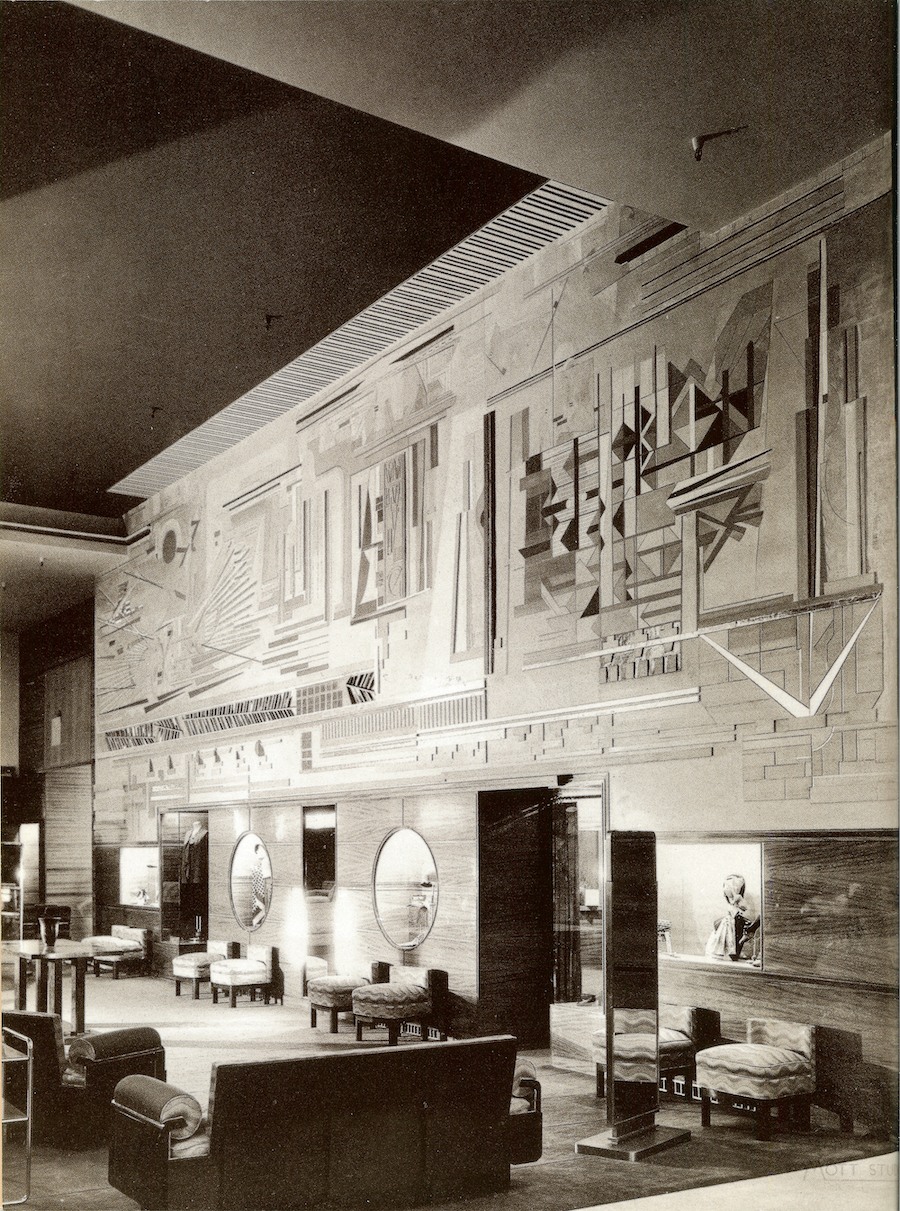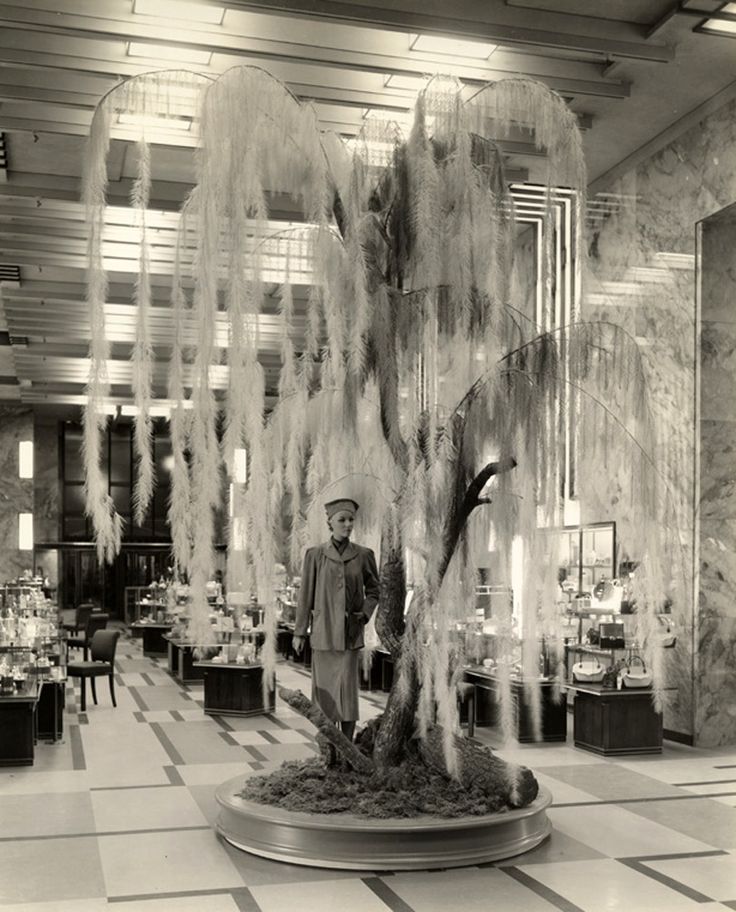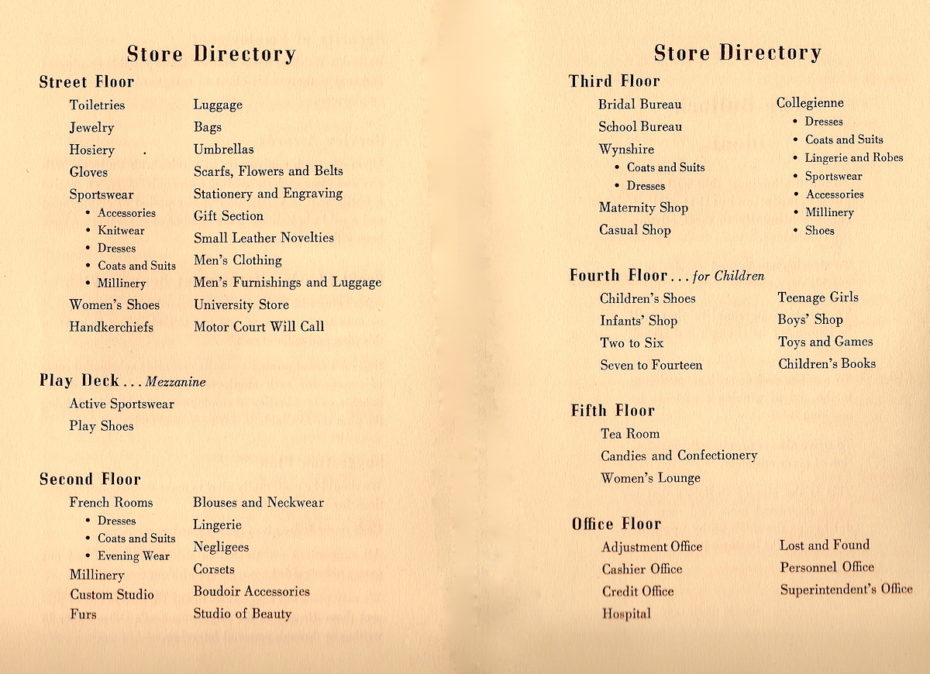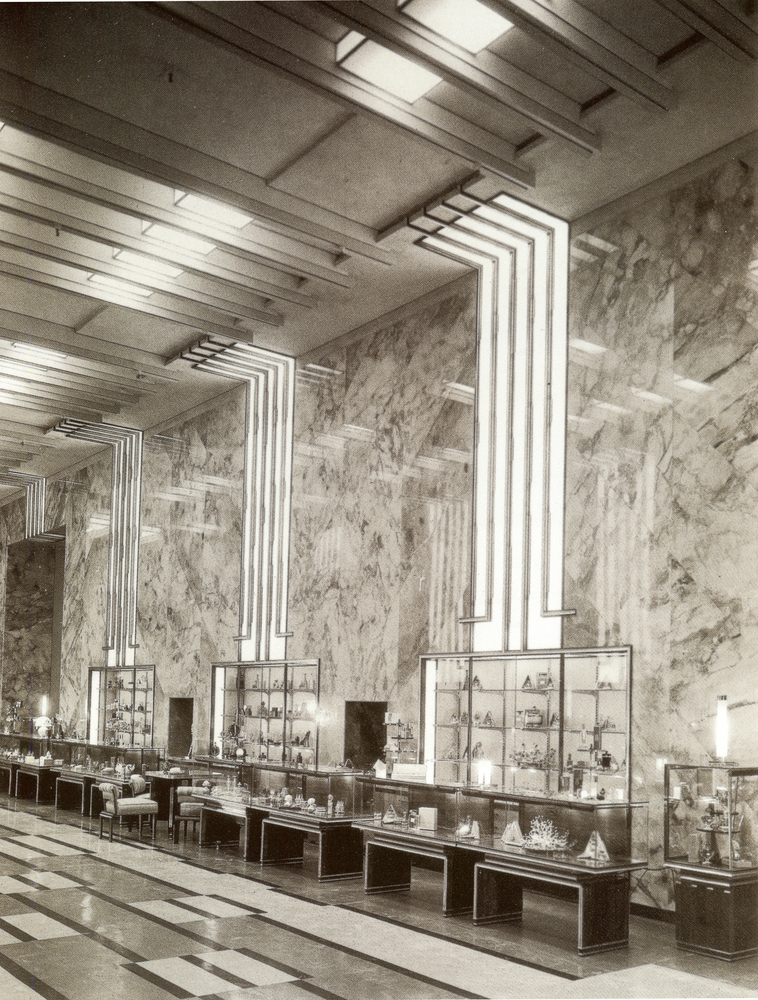 Note: "Bullocks Wilshire" is absolutely a reference to a real person, and did not at all make us giggle when we first found out there was a "Mr. John G. Bullock." The businessman had various stores, some of which survive today, (like Macy's) and was honestly the closest thing LA had to, say, Harrods. Case in point: in 1978 you could buy a 14k gold plated credit card for $400 ($1,586 today).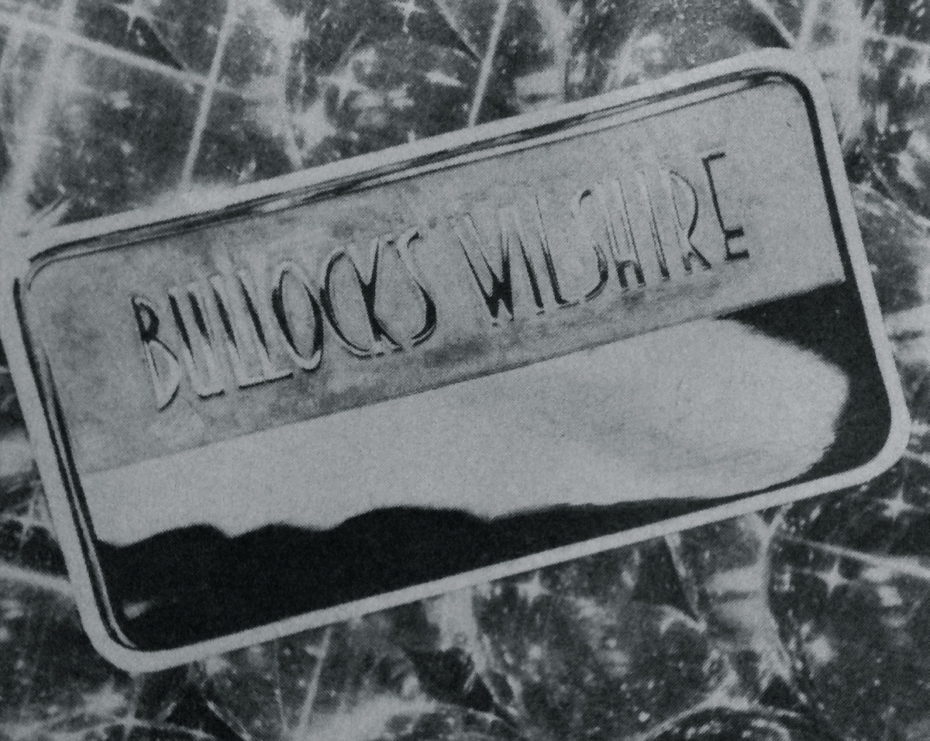 Check you out, "Mr. / Mrs. Modern Shopper":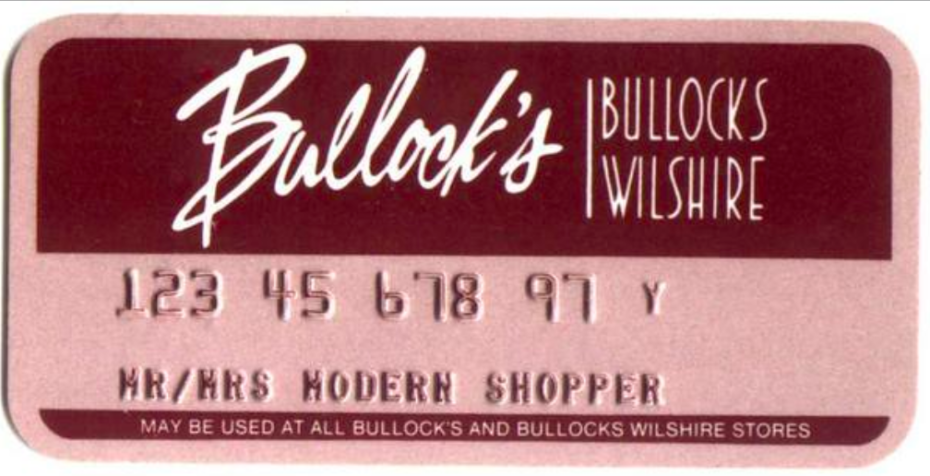 That's why the design for Bullocks had to be both classic, and revolutionary – and remember, the personal automobile was thee hot American obsession in the first half of the 20th century for the rising middle class, with the sprawling cityscape of Los Angeles as the perfect playground. So Bullocks Wilshire packed in the same sleekness of a Chrysler, or any other fine-tuned machine of the future, into its design…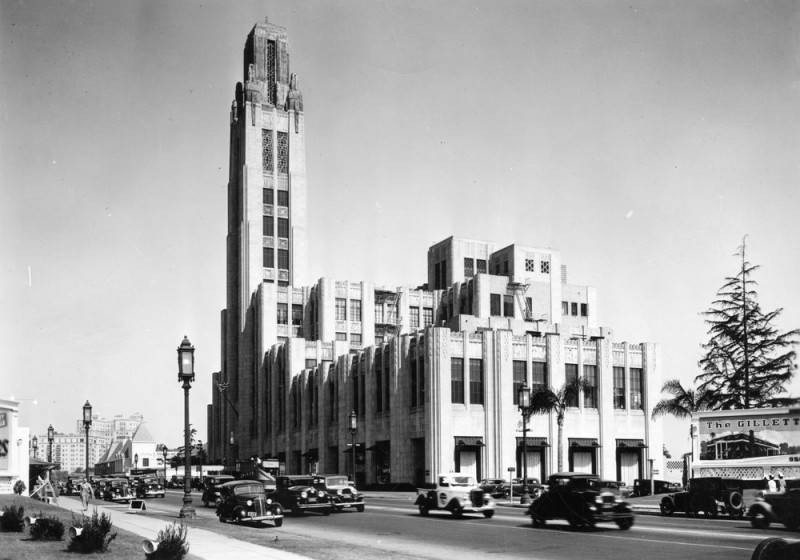 The mural in the entryway was crowned, "The Spirit of Transportation," and depicted all manners of trains, planes, boats and zephyrs of the future, buzzing above your head before you entered the grand perfume hall…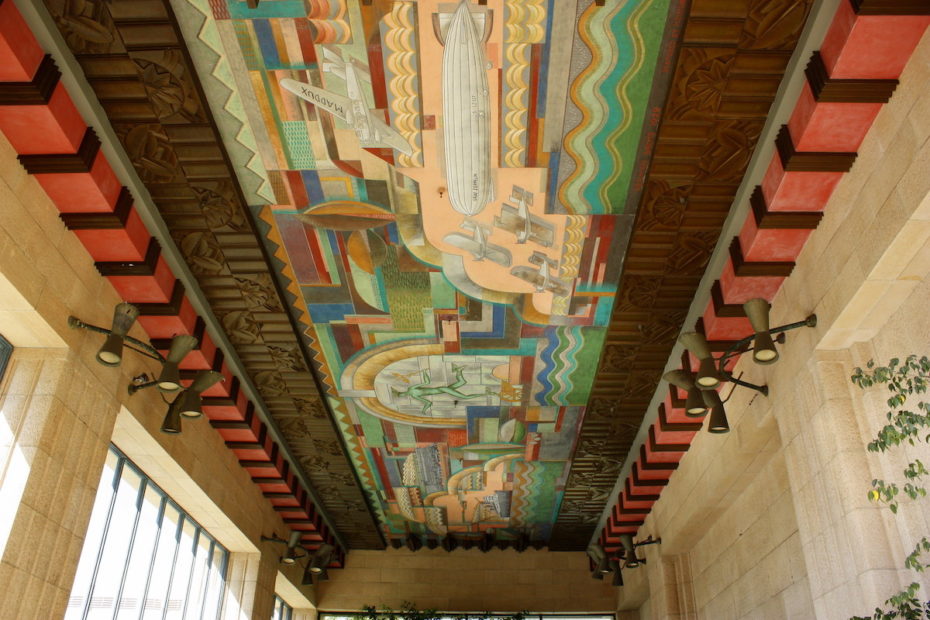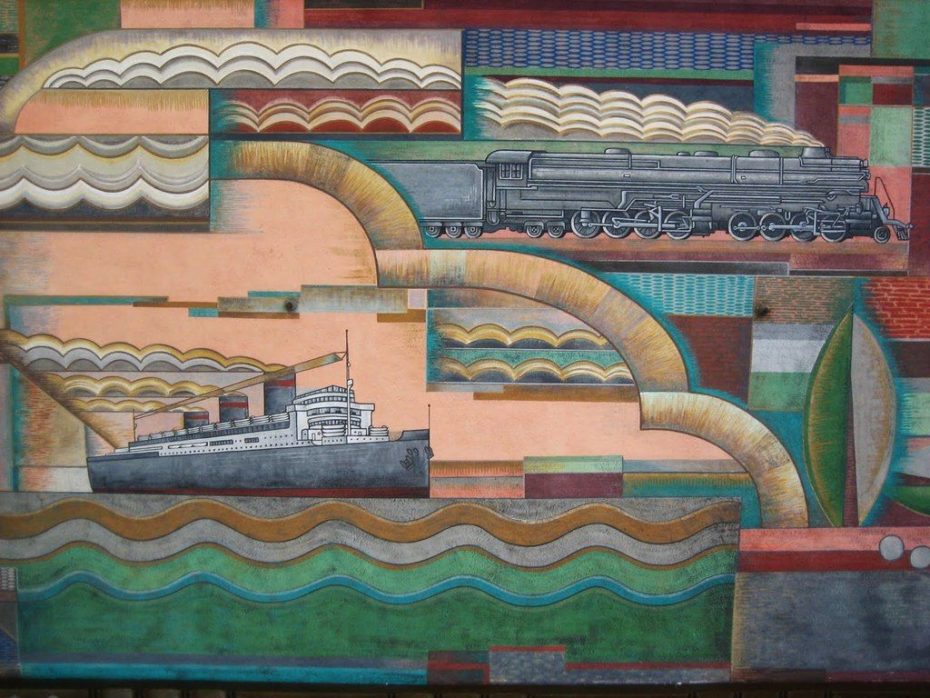 Once inside, shoppers basically had a "Choose Your Own Adventure" day. It might take you to the tea room, the gift room, or the salon; the handkerchief department, mahogany dining hall, or "Doggery" (as in, a just for your dogs area). The woman's shoe salon was made from one single Central American tree – we could go on, with the eccentricities…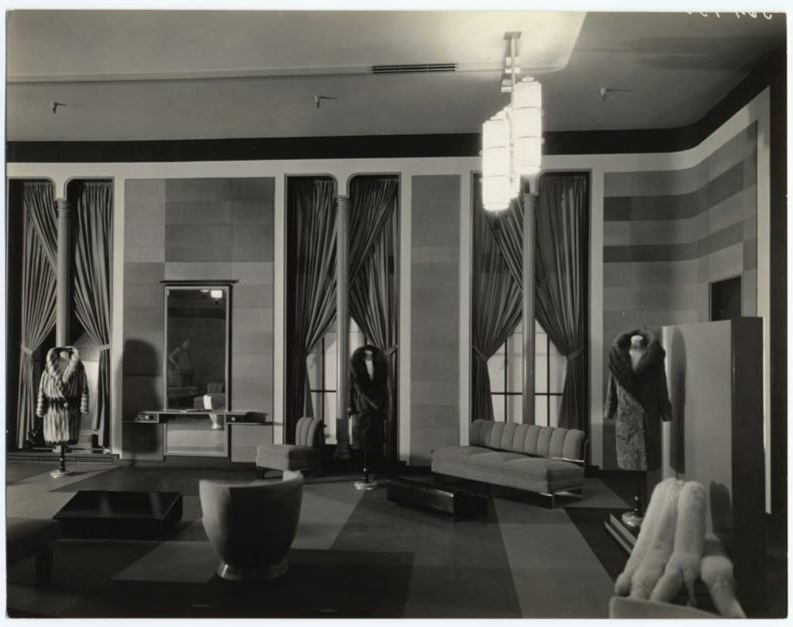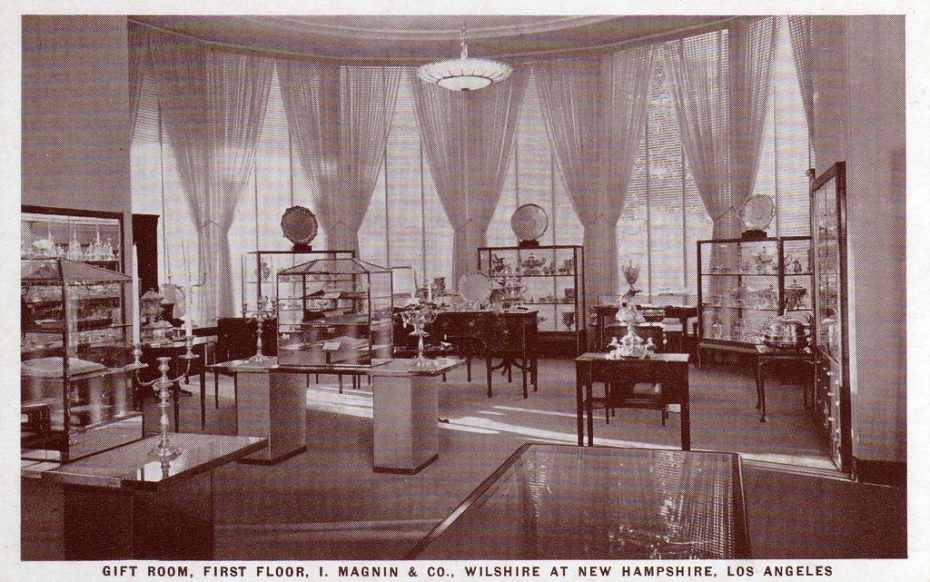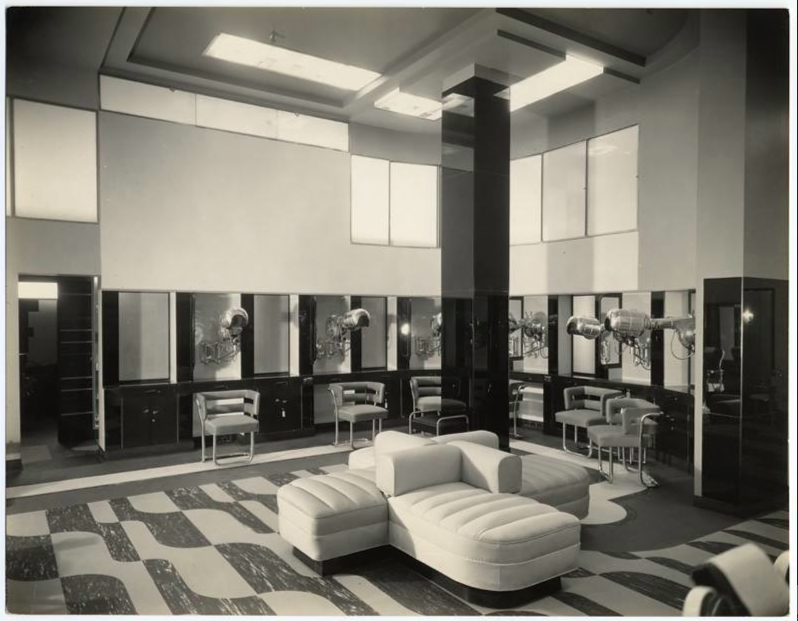 As futuristic as it was, our Art Deco daydream was also peppered with nods to that 19th century, European parlour feel (y'know, a touch of old-world class) to entice clients like Mae West, John Wayne, and Greta Garbo. Oh, and a little fun gossip? Apparently everyone from Angela Lansbury to the future First Lady Patricia Nixon worked there for a spill.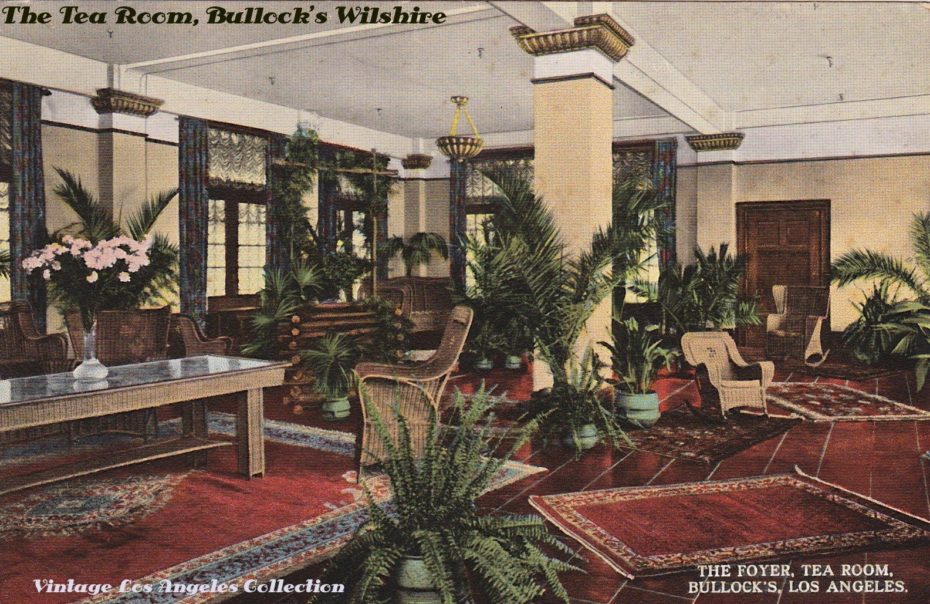 It's worth noting that this wasn't the only Bullocks, either. The powerhouse had various locations, and stayed pretty hip for some time. Check out their brutalist, truly Star Wars-worthy take for their Northridge, California store. Sadly much of it was destroyed in the great 'quake of 1994: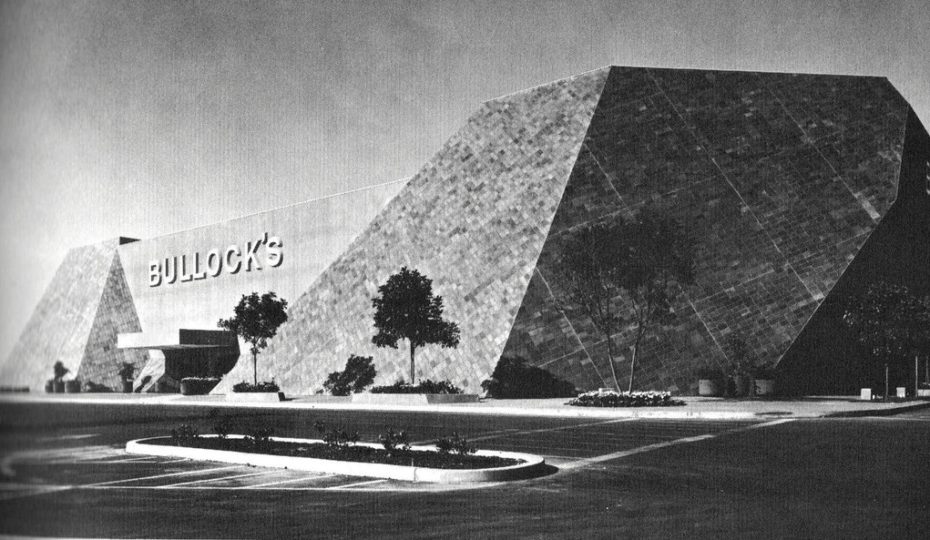 By the 1980s-90s, however, shoppers seemed more entranced with convenience and lower prices over a 6-hour-long shopping experience. Most importantly, the city was hurting culturally and socially, and reached its tipping point with the riots of 1992, and Bullocks was being looted and broken into by frustrated, disenfranchised citizens. It was brutal, but it was a needed wake-up call: the store no longer reflected the Los Angeles it was living in, and shuttered in 1994.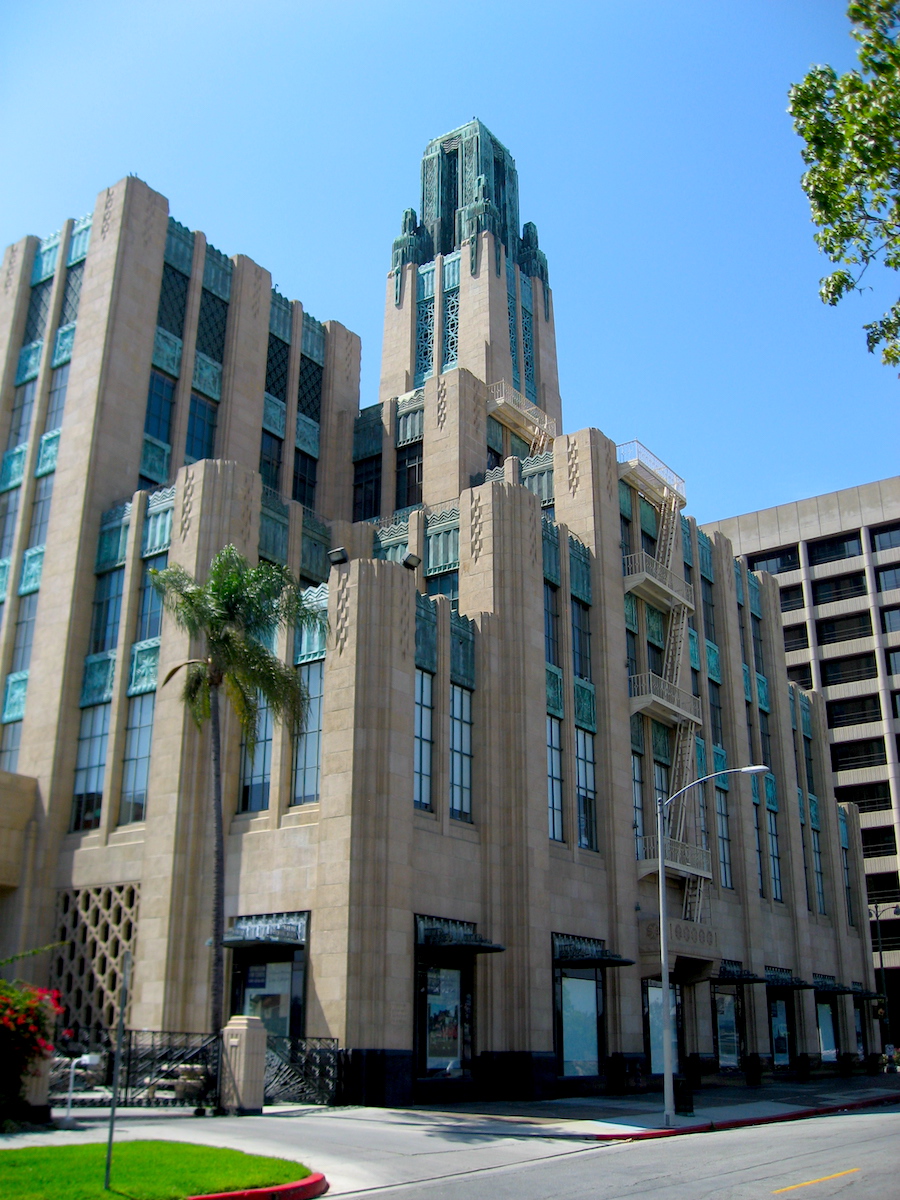 Then, a stroke of luck. That same year, it was acquired by one of its neighbours, Southwestern Law School. The restoration/ preservation has been slow and steady, but the meticulous results have been worth it…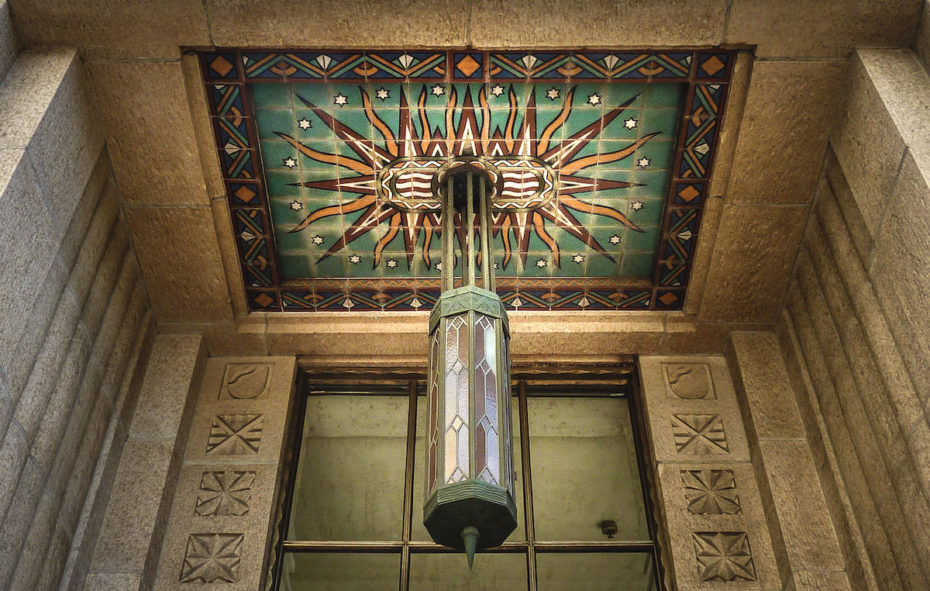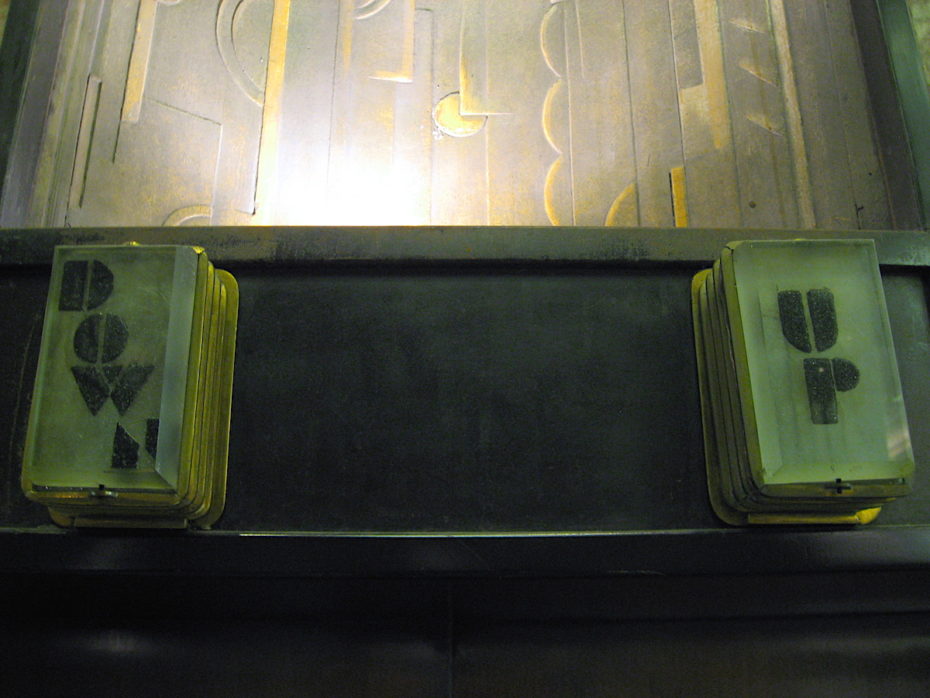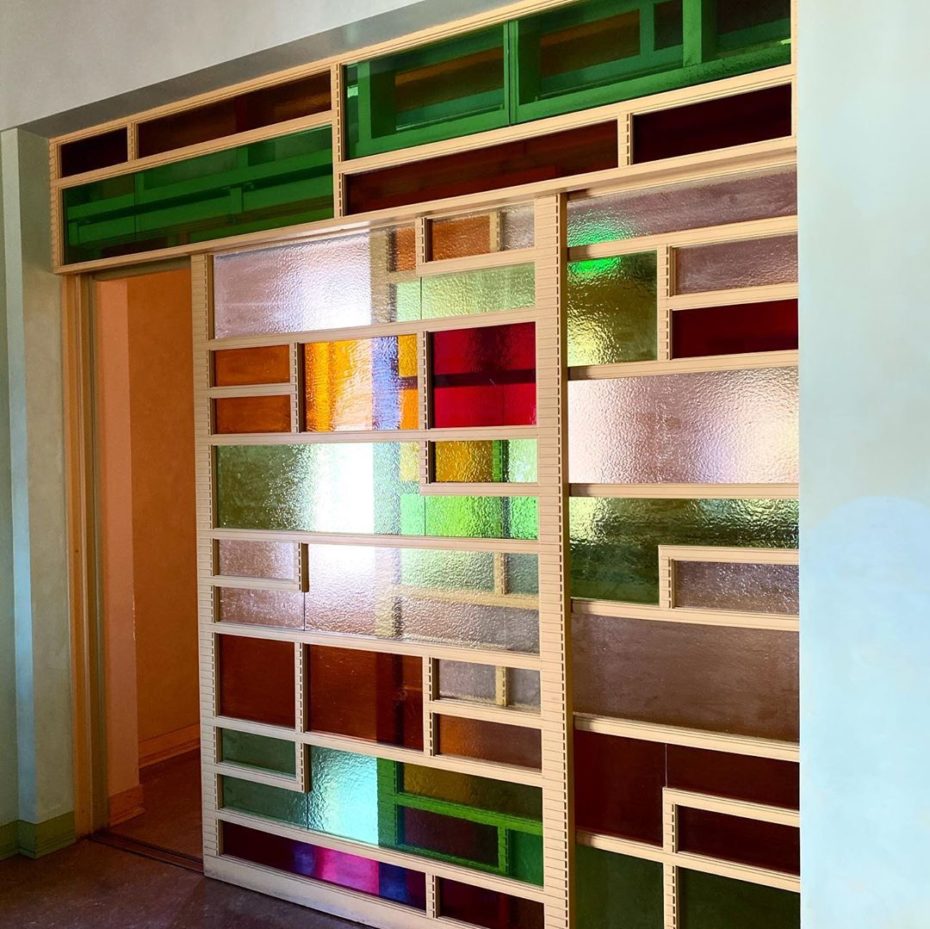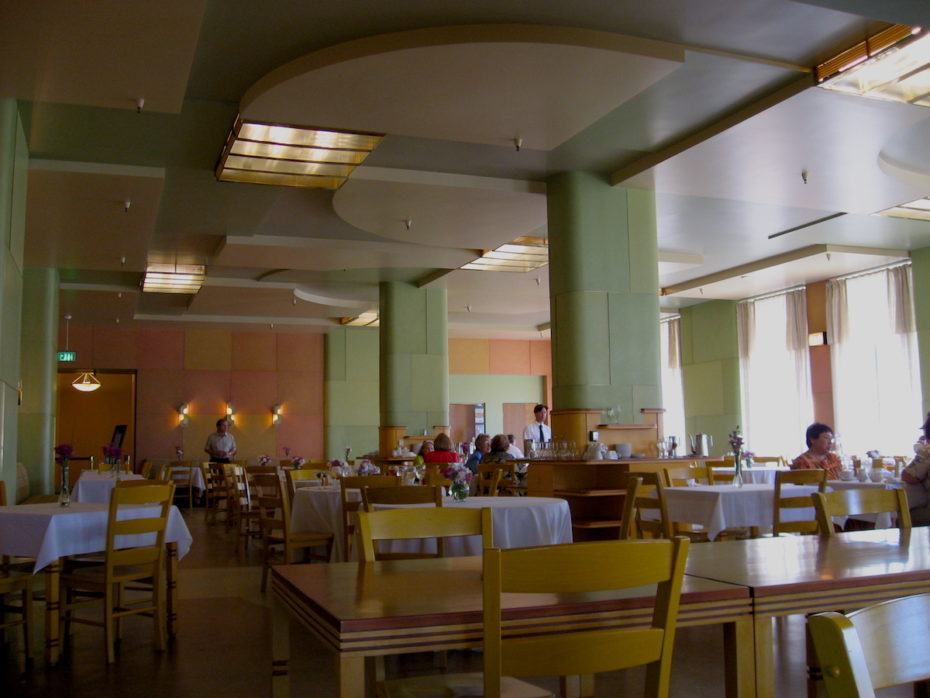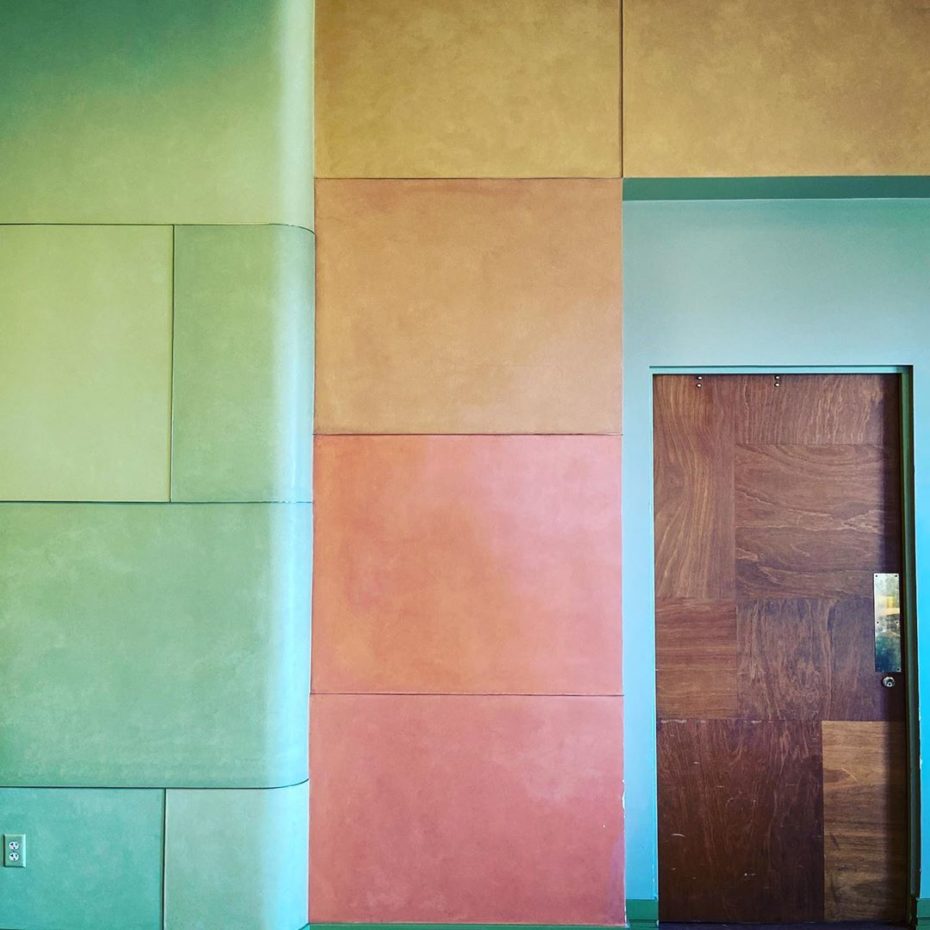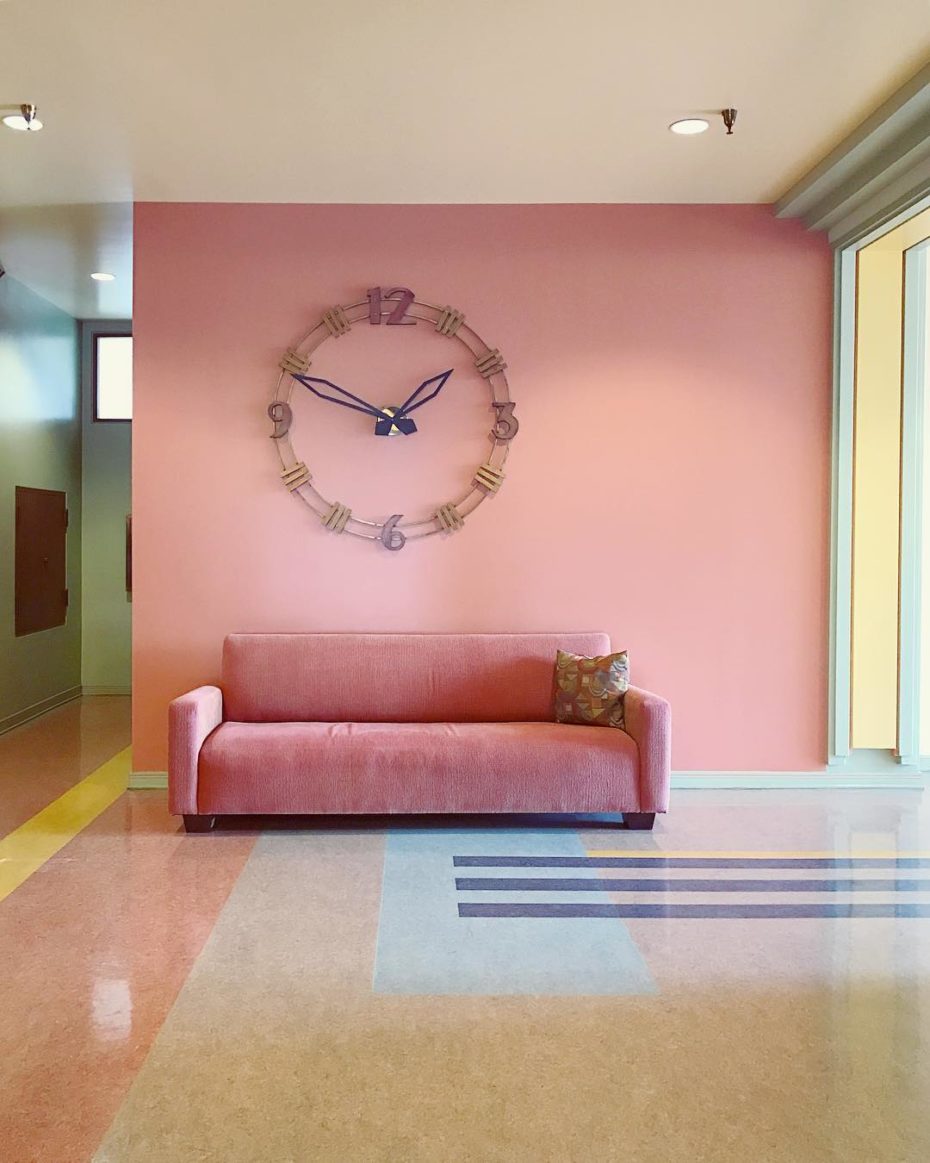 Anyone can visit every year Bullocks during Open House LA, but in the meantime, check out the wonderful video tour that made us fall in love with it in the first place.