The woman who practically invented the romantic comedy, the woman who brought us Sleepless in Seattle, When Harry Met Sally, You've Got Mail, passed away this week. Filmmaker, director, producer, screenwriter, novelist, playwright, journalist, author, and blogger; Nora Ephone was 76 years old.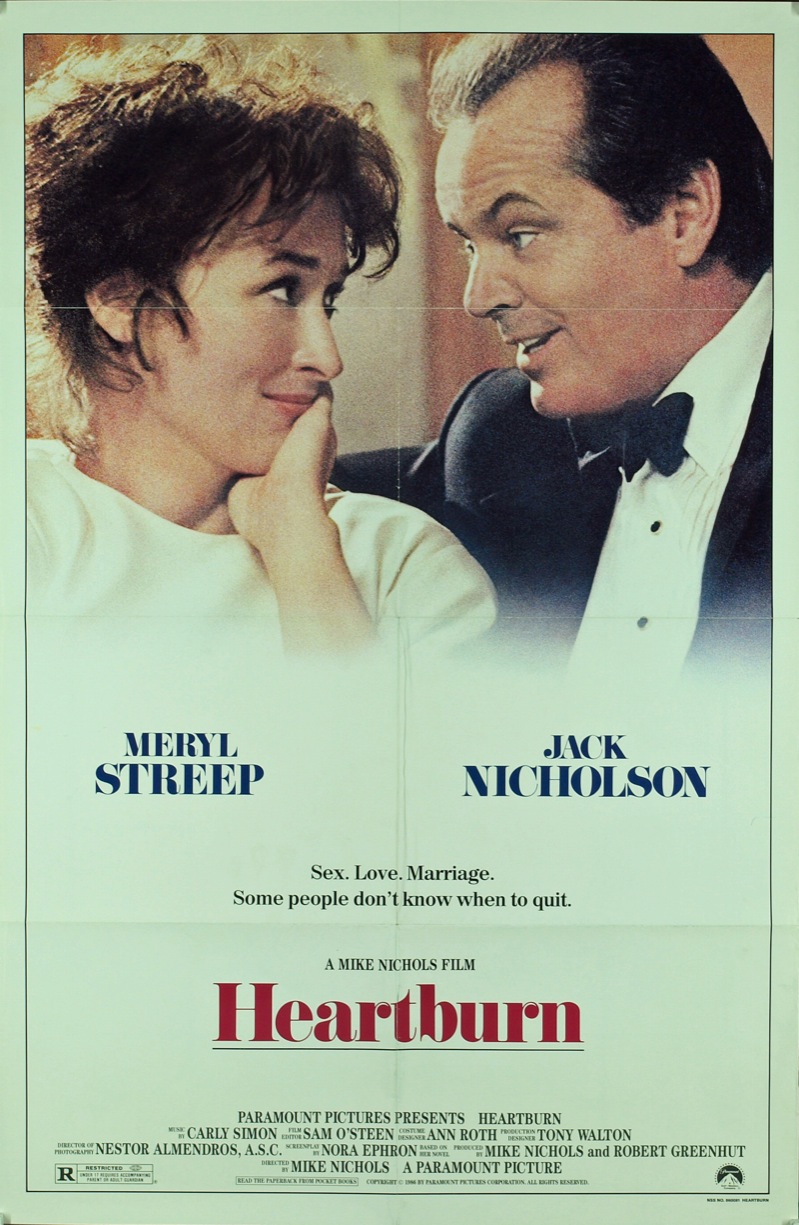 Having a look on her IMDB page, I came across a film she made in 1986 starring Jack Nicholson and Meryl Streep that I had never seen. Wait, Jack Nicholson and Meryl Streep  in the same movie? How did I miss this?
Take a look at one of the most memorable scenes from a movie you should go and rent right now… Heartburn.
[youtube http://www.youtube.com/watch?v=iY68ovrzfXc&feature=player_embedded]