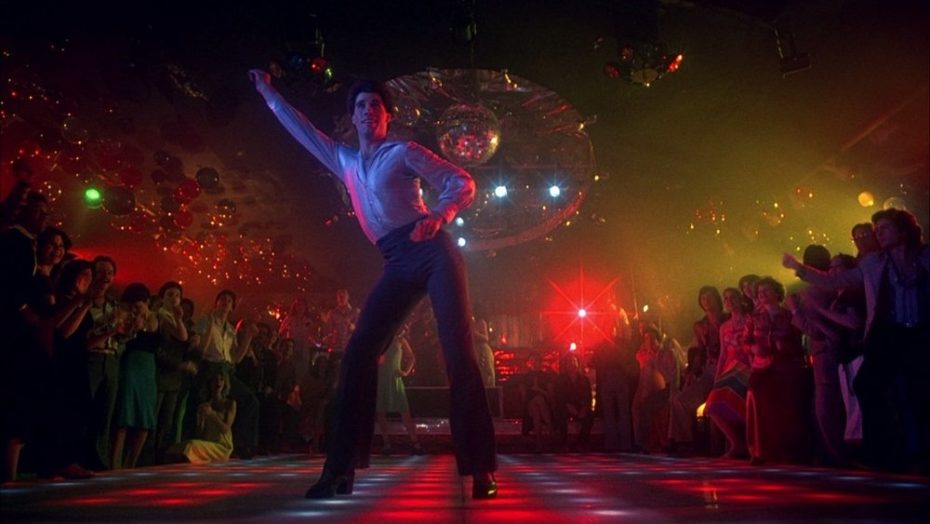 It's exercise! It's dance! It's an excuse to throw on a pair of rayon flare pants! As weekends begin to feel somewhat meaningless in a quarantined world, with few faces to see and certainly no place to go, here at MessyNessyChic, we could all use something to look forward to. Nightlife as we know it might be cancelled, but all the more reason to get creative and set up your own family disco night at home. Throw on your best Saturday Night Fever get-up, set up a Youtube playlist on the big screen, and dance like nobody's watching (even easier if you're isolating solo). Today, we present an eclectic compendium of dance routines that we really should have learned a long time ago, from the NYC hustle to the Jellyfish. Others are deep cuts, and an excuse to explore some forgotten, freaky artists, but all are worthy of shaking your groove thang, so let's get started.
First things first: Loosen those Hips with Raquel Welch's Space Dance…
In 1970, CBS blew over $350,000 on a television special called Raquel! to showcase her talents as a singer, dancer, and comedienne. The show also featured Tom Jones, John Wayne and Bob Hope. Filming took place in locations across the world, including London, Paris, Acapulco, Mexico City, Yucatan, Big Sur and Los Angeles. The costumes were both dazzling albeit barely there and the dance numbers were … quite something, especially the "Space Dance", filmed at the "Ruta de la Amistad" in Mexico (built for the 1968 Olympic Games).
Learn some low-impact moves with Finland's King of Disco
Åke Blomqvist was a well-known Finnish dance teacher who had been teaching Finns to dance at his school and on television since the 1940s. He was awarded the Counselor of Education title in 1998, but much more than that we can't tell you. We'll let his moves do the talking. You can check out more of his dancing tutorials here.
Now Let Your Hair Down on the Soul Train dance floor
We do declare that Soul Train needs a comeback. So simple, so uncomplicated, just pure boogie. With a 35 year-run between 1971 all the way to 2006, it claims the title as the "longest-running first-run, nationally syndicated program in American television history," with over 1,100 episodes produced.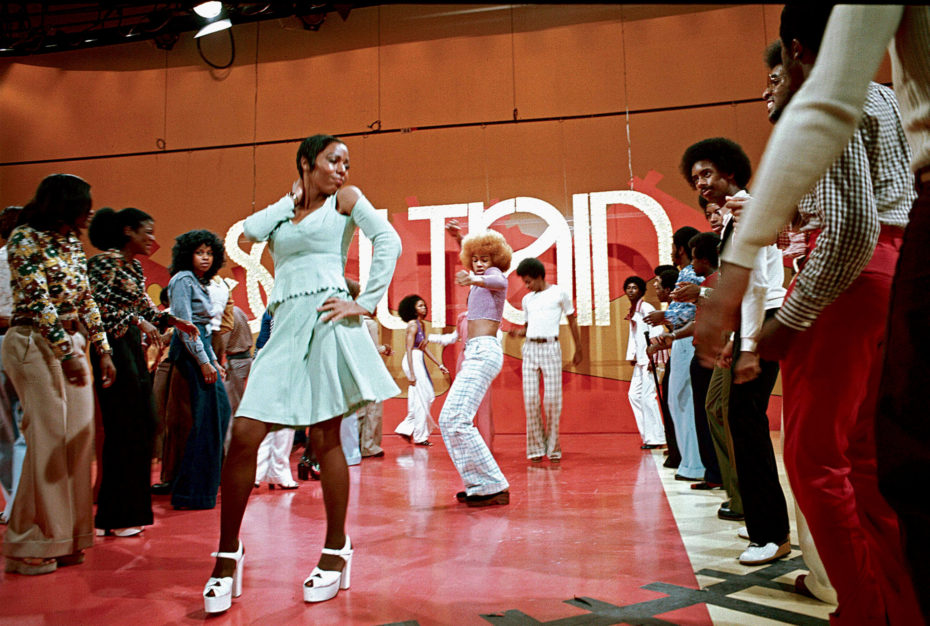 The show's most popular segment was no doubt the soul train line, in which all the dancers formed two lines with a space in the middle for dancers to have their moment to shine, showing their best moves as they strutted down the to the front of the stage. Isn't that the moment we all secretly want at the disco?
There's a real rabbit hole to go down with this series on Youtube – just try to sit still in your seat. Just try.
Ready to compete at the World Disco Championship?
Wow, disco really brought people together didnt it? The World Disco Dancing Championship series ran from 1978 until 1984.
Quick break from Disco … to shake a leg with Ann-Margret & Elvis
Ann-Margaret defined dancing in the 60s and you can still see her influence 60 years later. And can someone please cast Amy Adams in her biopic already? The rumor is she once asked Elvis in the 60s, but she was one of the few people that was so close to Elvis never to have written a tell-all book about their relationship (which surely would have been a best-seller). She was fiercely loyal and protected their relationship to the very end. And boy could they dance each others pants off!
Cool down with what should've been the opening number for "Mad Men" the Musical…
Kitsch abounds in this wonderfully futuristic promo about a girl who dreams of a husband and home clothed entirely in Bri-Nylon. Also, doesn't Mad Men the musical sound like the best idea ever?!
No co-ordination needed to do 'the Jellyfish'!
From the 1966 B-movie Sting of Death, the greatest movie ever made (that you never asked for) featuring a half man, half jellyfish villain.
Bend it like Kate Bush
Is there a more iconic choreo after one too many Martinis than Wuthering Heights? Kate Bush's 1978 hit from The Kick Inside is so legendary, you can buy a t-shirt printed with its witchy moves on Etsy, and participate in one of the many annual, worldwide "Most Wuthering Heights Day Ever" celebrations in which hundreds of Kates perform the dance in a verdant field:
There are loads of tutorials on YouTube for learning this gem, but we're partial to a blend of this uber Kate Bush fan with fabulous commentary and this crisp step-by-step.
And back to the International Disco scene with a Latino Twist
The funny thing about Georgie Dann is that he was actually a French singer who studied for eight years at the Conservatoire de Paris but developed his artistic career in Spain starting in the 1970s. His pant suits are enough to steal the show but it's the disco line dancing that really gets us….
And we could swear that's the signature Beyonce "Single ladies" move at 1:11.
Get Down with these Intergalactic Swedes
We never knew "Armi & Danny" before writing this article, but we certainly knew their viral dance retro dance routine from a few years back, "I Want To Love You Tender." It made waves online ages ago for its cheesy visuals and odd lyrics (ex. Your lips are taste of wine / How can I be sure you're not pretender?). Pure gold. Apologies for the quality, we could only embed this one, but you can find a higher quality video directly on Youtube here.
The Ultimate Bollywood Challenge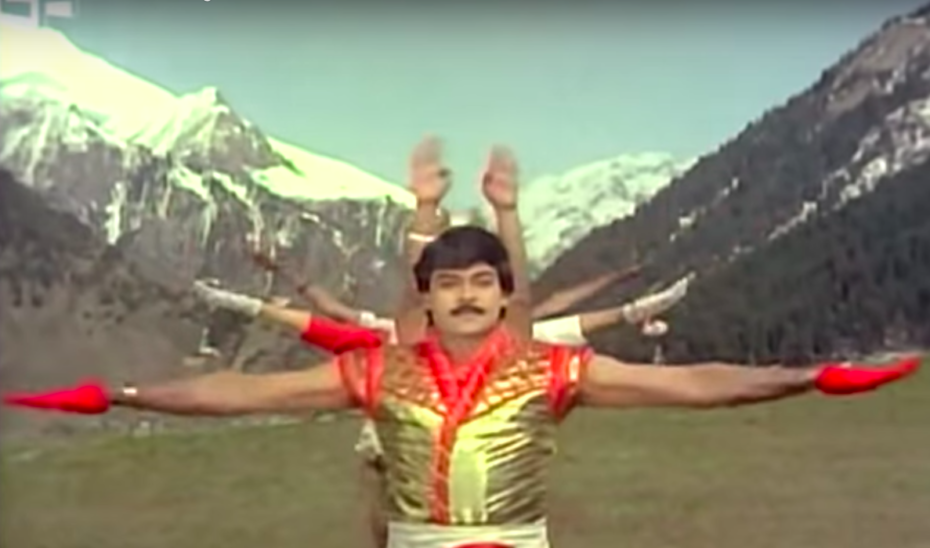 This snazzy number comes from Pasivadi Pranam, with stars Chiranjeevi (who is basically India's Michael Jackson) and Sijitha, who have dozens of Bollywood films under their belts. It's a tall order to learn the whole thing, but we think it's totally possible to take some moves from the almost 5 minute bender:
But wait! Do you know the Unofficial Dance of NYC?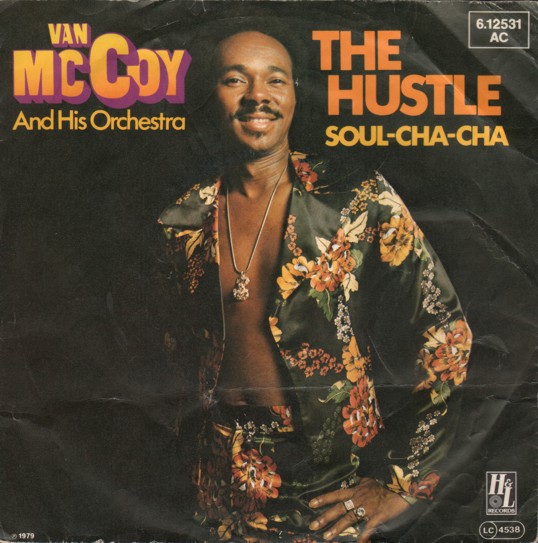 In the 1970s, singer-songwriter Van McCoy was out on the town at New York City nightclub "Adam's Apple" when the crowd busted out a delicious new move: the Hustle! We found a simplified version courtesy of our new favourite dance troupe, Pan's People:
And just in case you forgot how to do the Funky Chicken:
Courtesy of the Dingaling Sisters entertaining the troops in Vietnam in 1970 on Bob Hope's tour.
While you're at it, try the Dance of the Russian Peacock!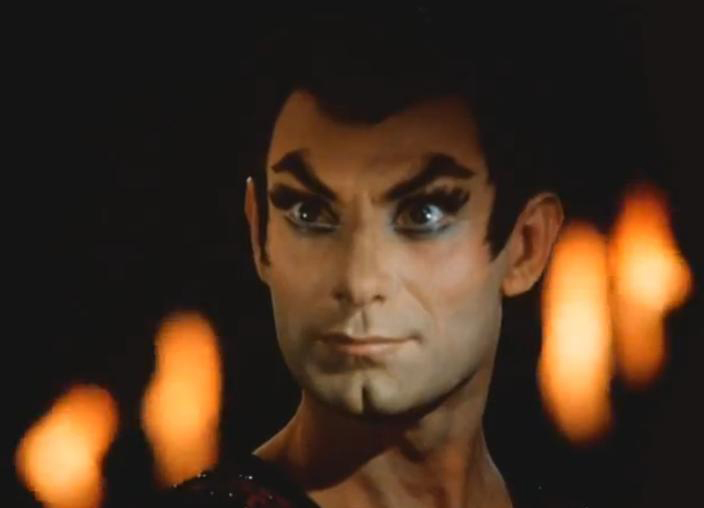 So this one is mostly an excuse to sew a peacock outfit, and learn more about Makhmud Esambayev. The Russian actor and dancer was a big deal in his country, and such a diva that he wouldn't even take off his iconic papakha hat (which he called "my crown") in the presence of heads of state. His 1970s "Dance of the Peacock" is a lesson in power strutting:
Okay here's a sassy one just for us girlfriends…
This charming little dance number was part of a short-lived TV series hosted by Marc Bolan, pioneer of glam rock, that showcased new punk talent from the glam era.
Oh and one for you & your Doggo…
For those of quarantined four legged friends, we humbly offer a routine to singer Gilbert O'Sullivan's "Get Down" by the all-female British dance troupe, Pan's People, courtesy of 1970s daytime television. Pan's People, by the way, is worth a little Googling for outfit inspo from members Babs, Dee Dee, Ruth, Louise, and Cherry: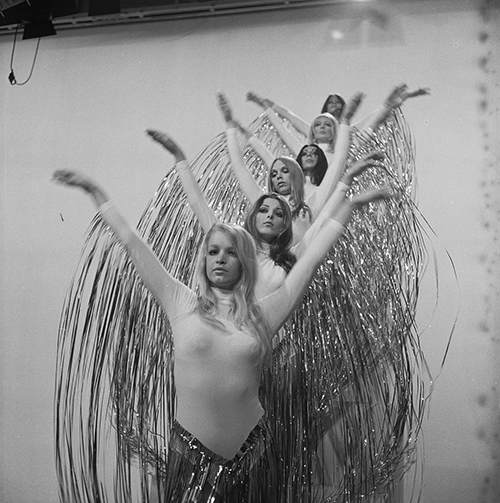 And the dance to end all dances, that epic cat video from the 70s:
Performed by Ballet Zoom, a Spanish disco dance troupe circa 1973, we first dug up this gem for our Facebook page several years ago and it now has 51 million views!
While our travel & events at MessyNessyChic are also affected during this time, we're hosting weekly Video Events for Keyholders during the lockdown, which will allow members to join our virtual shindigs live from Paris by video link. We'll be having Pub Quizes, costume parties, and of course, amazing interviewees! Do join us next time.