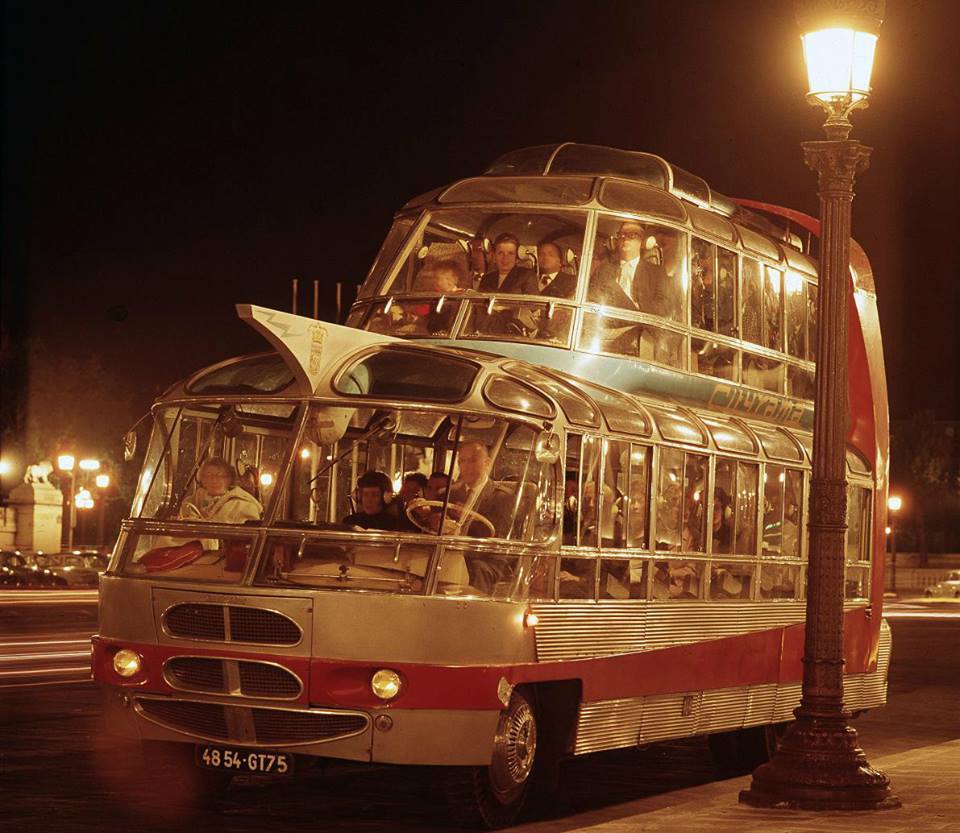 Straight out of a Jetsons cartoon, get a load of this Citroen U55 Currus Cityrama tour bus that ruled the roads of Paris in the 1950s. It's futuristic design was ahead of its time and turned heads wherever it went. No one had seen anything like it before and even today this retro bus looks like something that landed from outer space.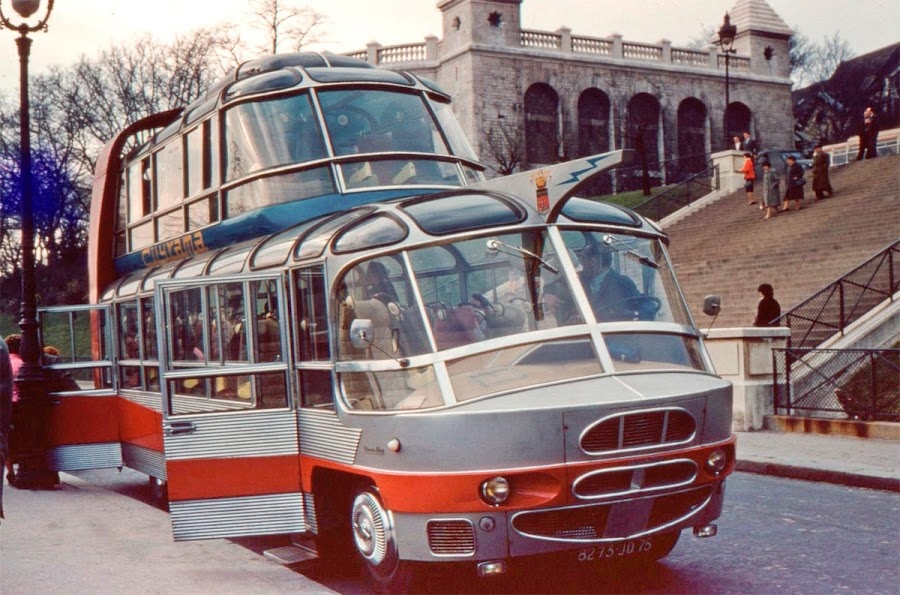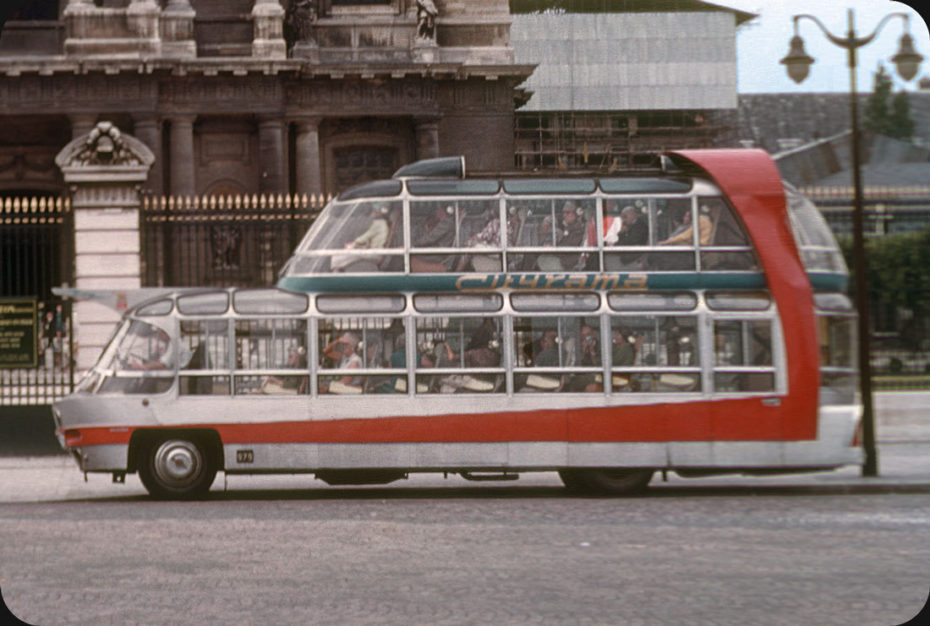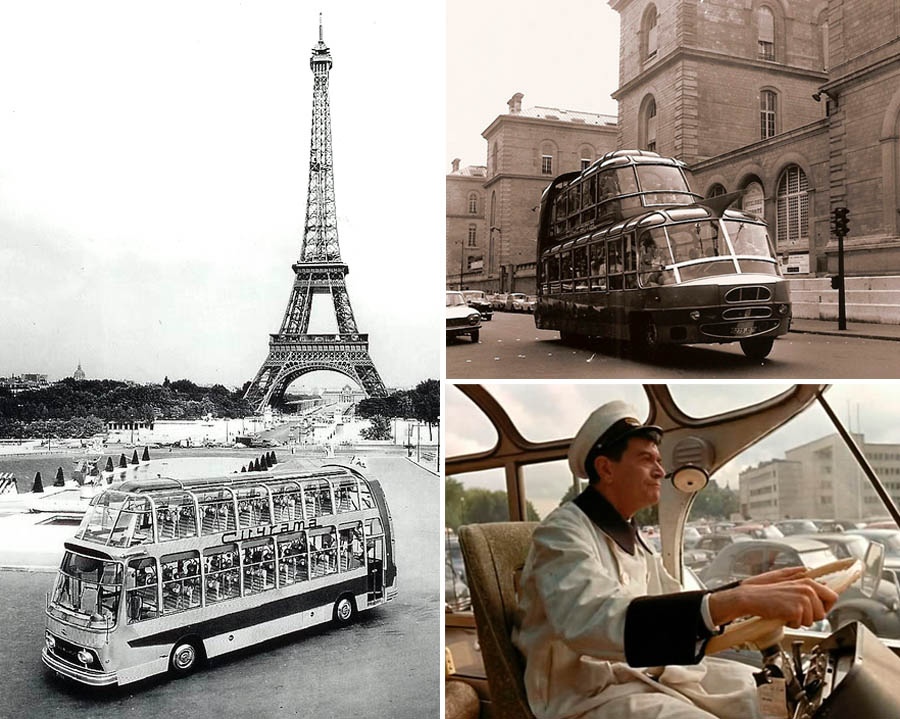 The double decker design by French coach builder Currus was encased with curved glass windows to get the best views of the Parisian sights. The glass roof on the upper deck was removable for sunny days to avoid overheating and considering how people smoked everywhere and anywhere in those days, this was probably a very welcome feature.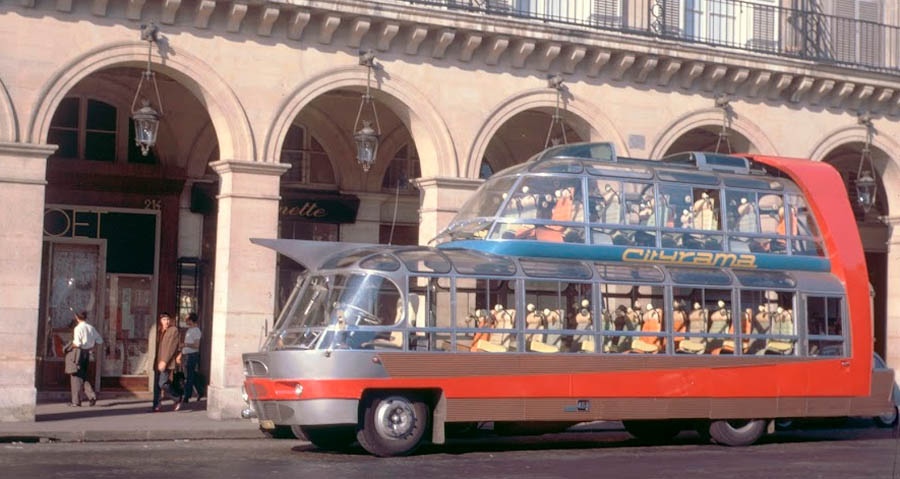 The Cityramas were built on a very basic Citroen U55 model chassis but Currus "pimped" this ride into the future! Each seat had its own Paris voice guide available in eight different languages. Bus drivers took great pride in driving their other-worldly tour buses and the U55 Cityrama Currus became a bit of an automotive icon of the day, appearing in several films.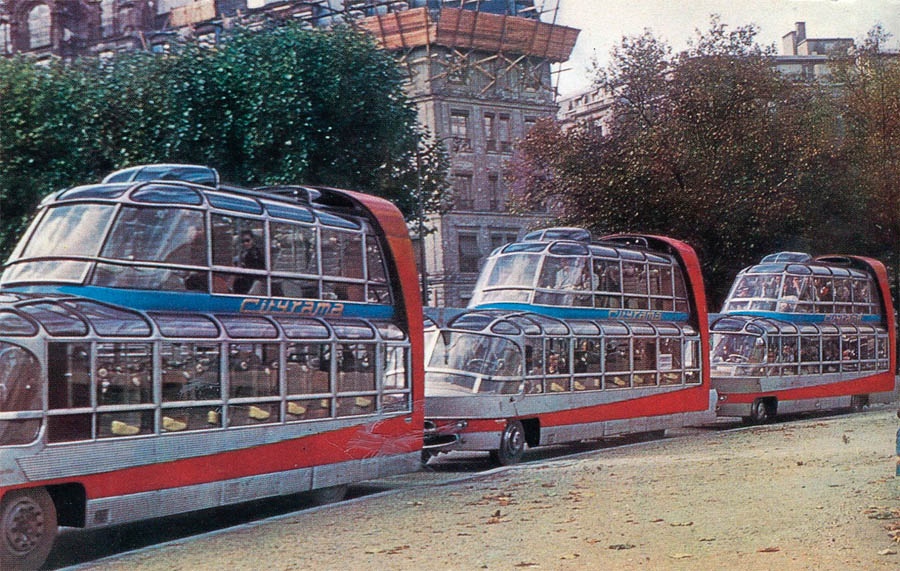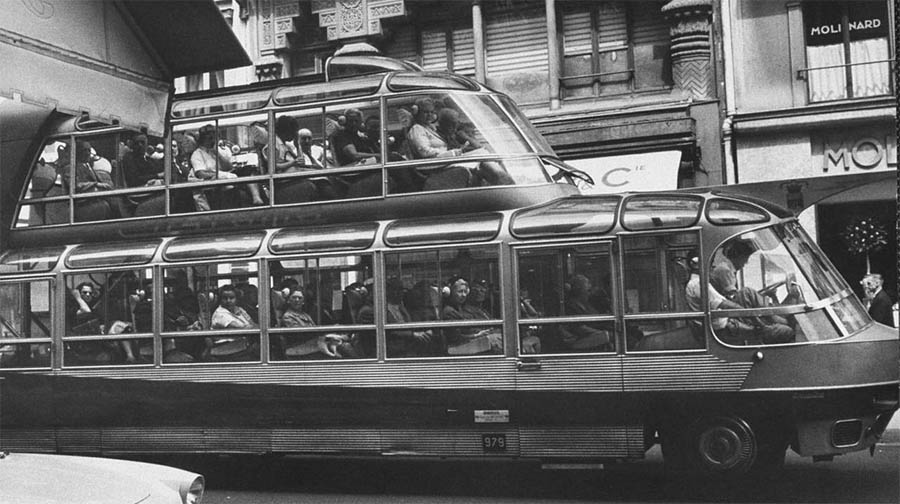 When I had finished gawking at all the details of these fantastic photos found from various archives online, I couldn't help but wonder, what happened to all these Citroen U55 buses? Did they all go to the scrapyard or did any survive? Renovated and in the care of the right hands, these could make pretty cool camper vans! So I did a little digging. I could only track down the existence of one preserved Cityrama U55 and details are vague.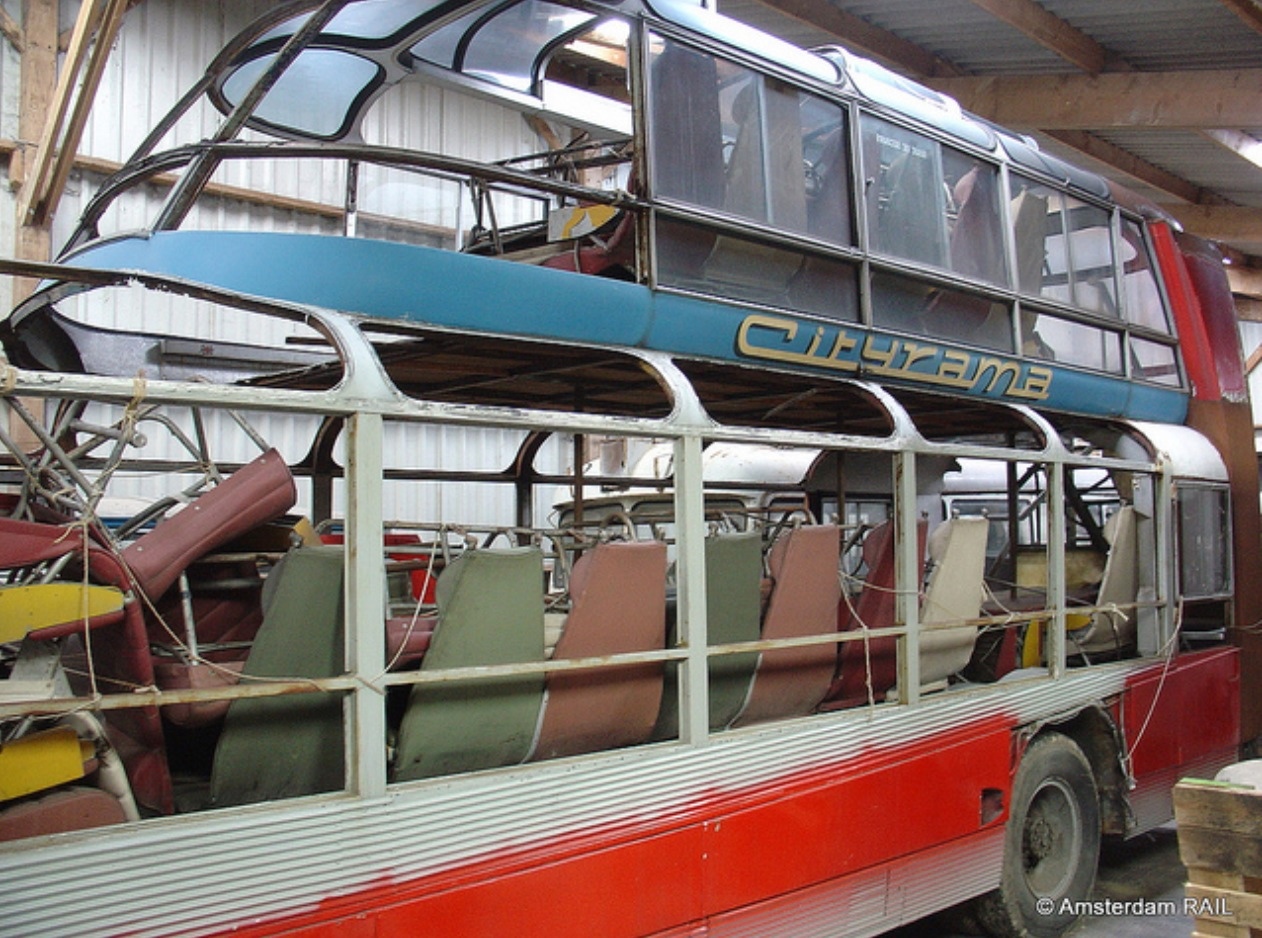 In a Flickr photo album by Amsterdam Rail, I found these photo of a preserved Paris Cityrama bus with the caption, "Still a lot to do, but this wonderful famous and glorious Paris luxury coach is preserved and stored in a safe location somewhere in France."
Good to know someone still has a place in their heart for this futuristic automotive marvel of the past. I would love to see one back on the streets of Pais.
Did you know? Messy Nessy's vault of local Parisian secrets, insider advice and little-known urban anecdotes are finally unlocked and in print. Pre-Order your signed copy now!