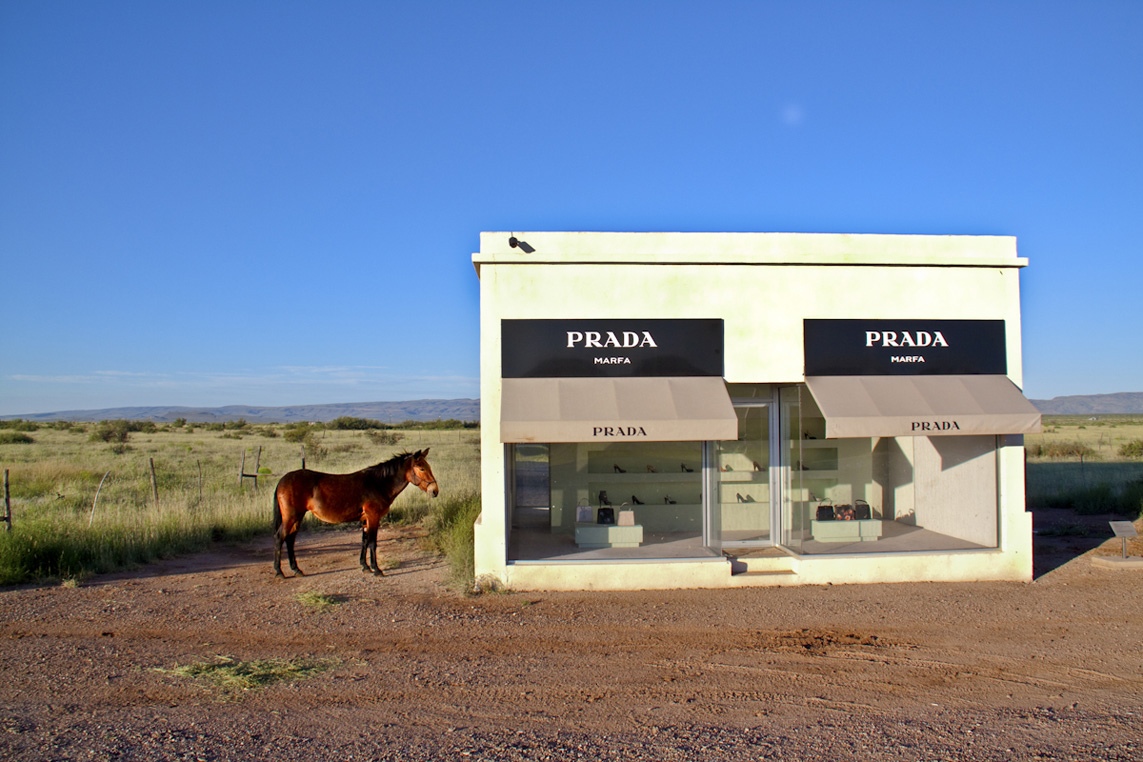 If you were stuck in the desert, what would you need to survive? Water, food, a Prada handbag perhaps? On Route 90 in Texas, 60 km from the nearest town of Marfa with just 2,500 residents, like a mirage in the desert, you'll find Prada Marfa, a permanently installed sculpture built to mimic the luxury brand's trademark boutique. It was built and revealed to the public in 2005 by artists Elmgreen and Dragset, housing genuine Prada shoes and handbags, personally selected by Miucca Prada herself from the fall/winter 2005 collection.
Images by Maison Gray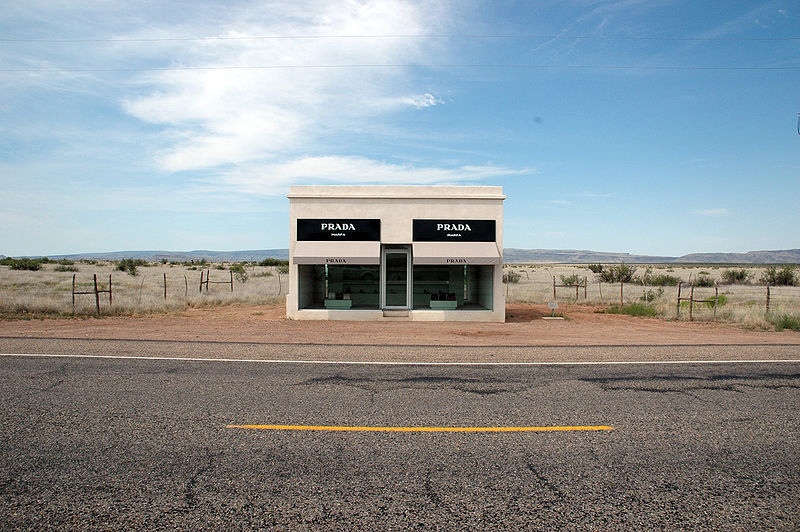 via
here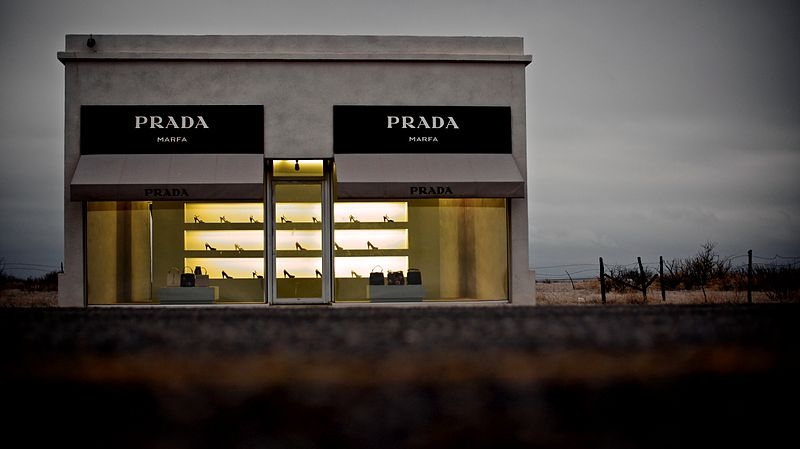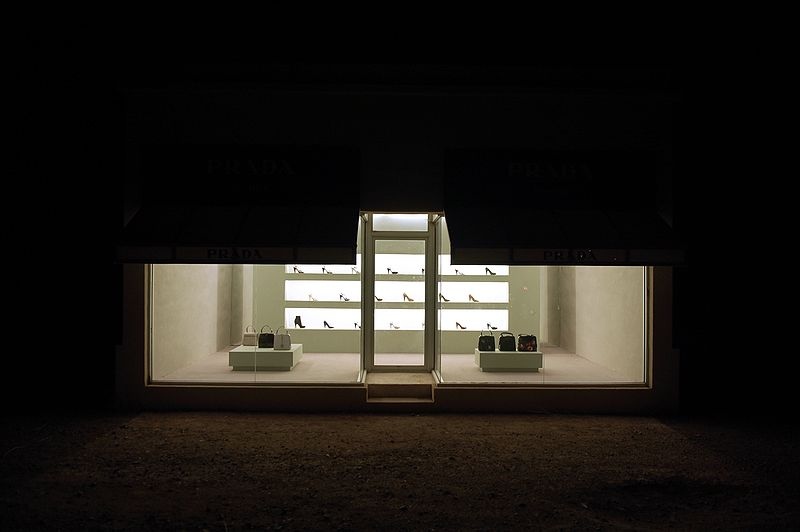 The surreal project cost $80,000 to complete and was built with "earth-friendly", biodegradable materials and was never intended to be repaired or require upkeep. The idea is that it will slowly melt into oblivion over time.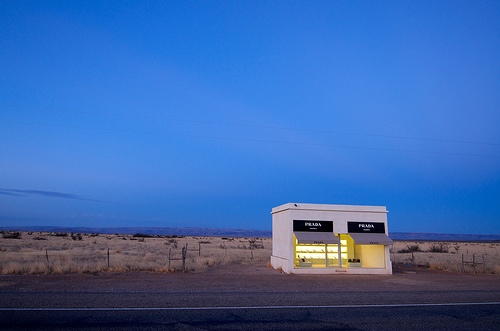 ;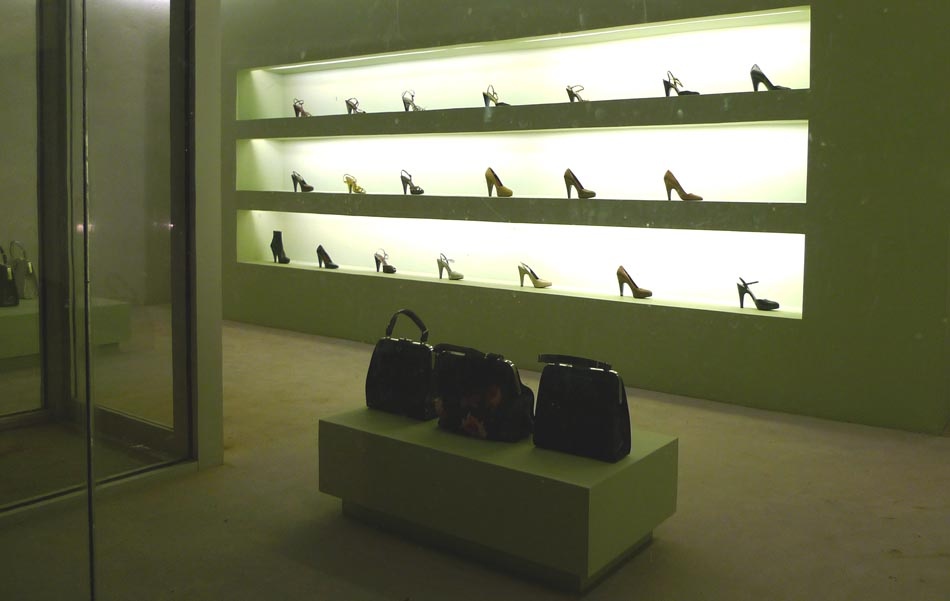 via here
Not surprisingly, it only took three days after its inauguration for Prada Marfa to attract vandals who broke into the installation and stole all of its contents which included six handbags and 14 right-footed shoes. They also spray painted the side of the structure with the words "Dumb".
Despite the setback, the installation was repaired and restocked with bottomless Purses which contained security alarms to alert authorities to prevent further burglaries.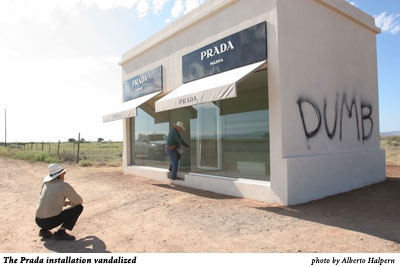 via here
Since then, the faux-boutique has held up pretty well over the years with only a few bumps and scratches.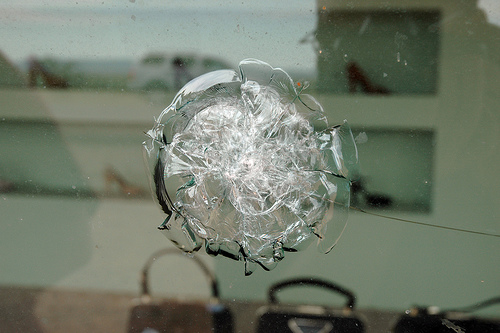 It's become a local landmark and has generated a welcome stream of tourism for the nearby town of Marfa. Cowboys, bikers and fashionistas alike come to visit the Prada store that lost its way in the Texan desert, leaving business cards and shoes around the structure to mark their visit.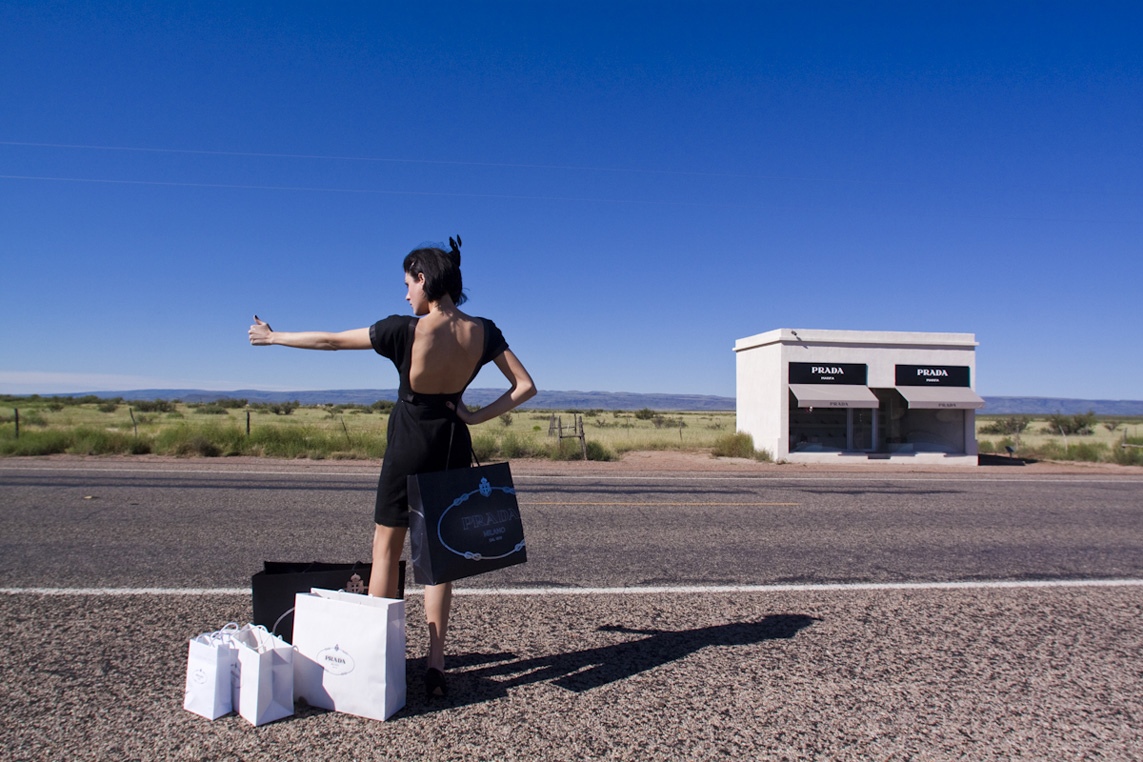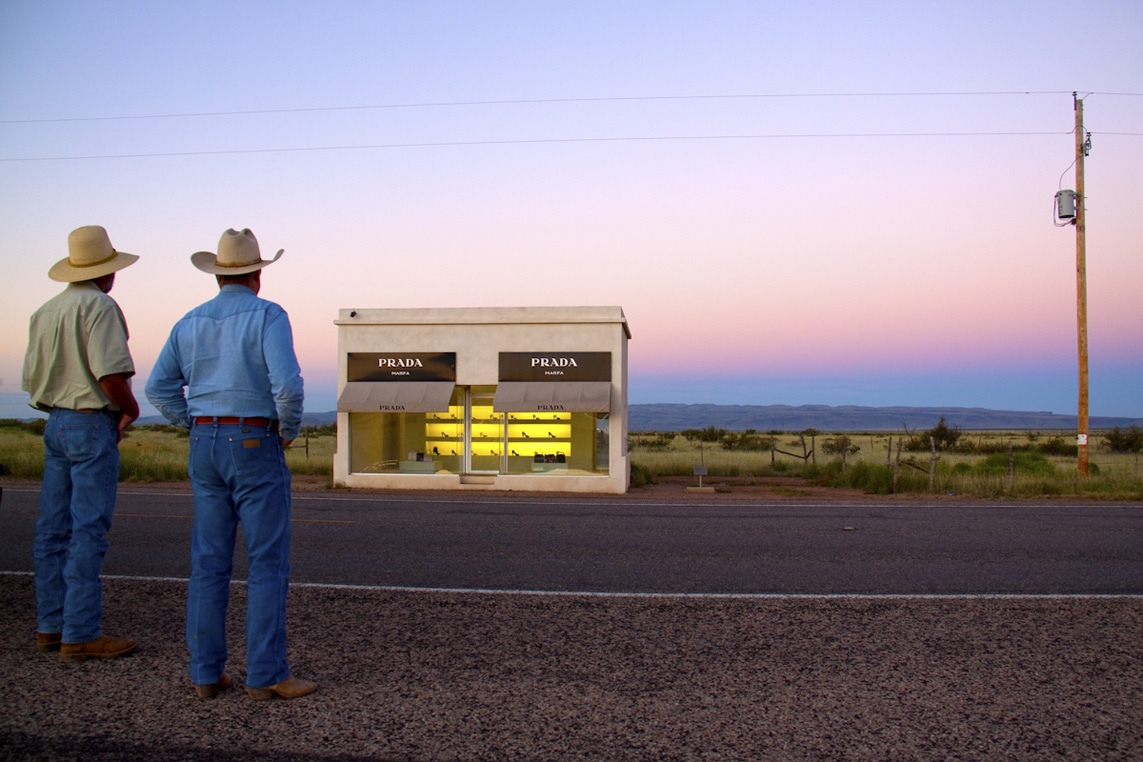 by
Maison Gray
via
here
I love the irony of how far Prada Marfa is from it's luxury Italian fashion house roots. It's as if the boutique is the only thing left standing from what might once have been a thriving designer outlet village. It's ghostly, it's apocalyptic, it's chic! I must, must, must visit if I'm ever driving through Texas…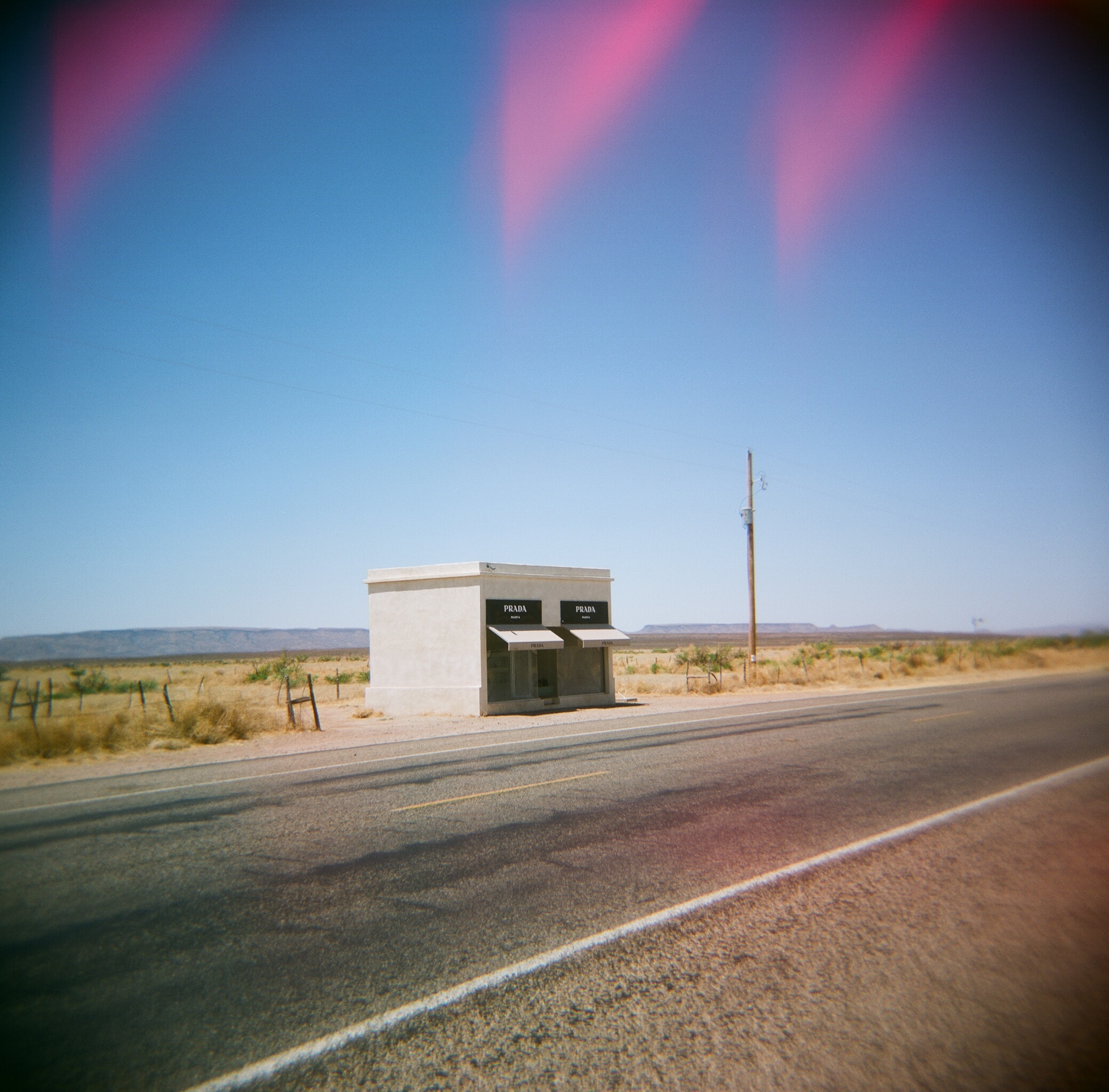 By Nostalgia Films via
here
Prada and tumbleweed. Who knew they would look so good together.