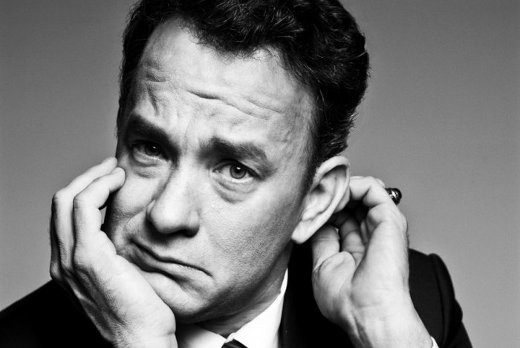 Aside from being one of the most loveable people on the planet, did you know that Tom Hanks was an avid vintage typewriter collector? He loves typewriters so much, he constantly posts pictures and videos of his latest acquisitions to his social media pages or of him typing away at various locations like the Eiffel Tower or the Westminster Bridge in London. To prove it, here is an inexplicable photo of Tom Hanks doing just that.
There's also a video of this moment, showing Hanks typing up a script page from his Larry Crowne movie with a bottle of red wine.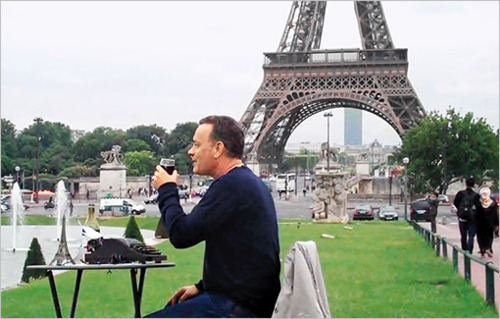 Now that you've taken a second to process this incredible new celebrity trivia, let's find out just how easy it is to bribe Mr. Hanks with a vintage typewriter…
When comedian Chris Hardwick of Nerdist.com found out about Hanks' secret hobby through his talent booker (who knew Hanks' assistant), Hardwick hatched a plan to have the Hollywood heavyweight agree to interview for the Nerdist's podcast.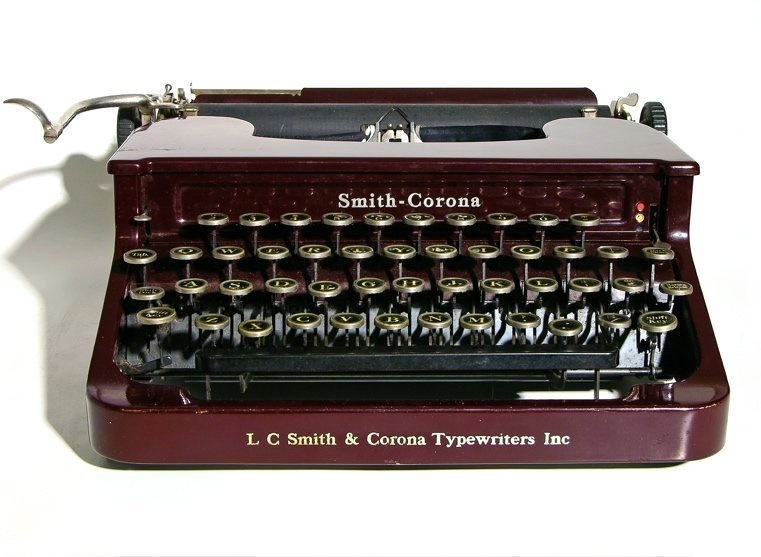 On a 1934 Corono Smith typewriter, Mr. Hardwick wrote in a letter to Hanks requesting an interview, " … We are nice guys who are easy to get along with and have never murdered anyone". He then sent the 1934 Corono Smith to Hanks with the note sitting in the typewriter's carriage.
This was Tom Hank's response: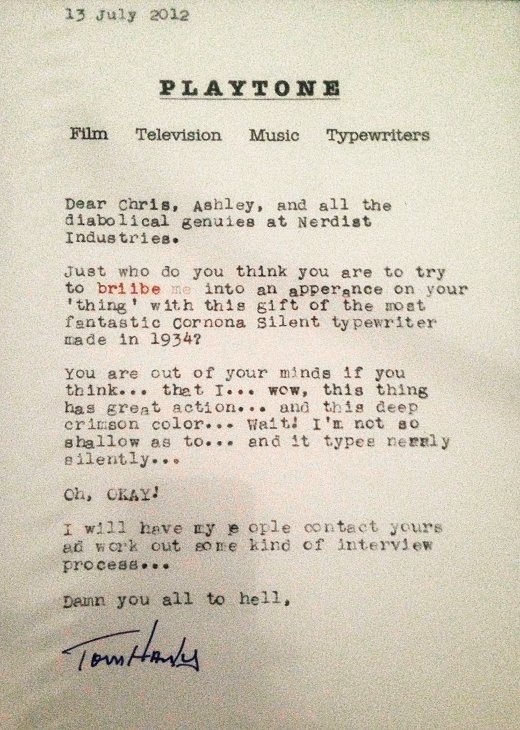 See Nerdist's full typewritter interview request letter here.
Alas, Hardwick got his interview and recently posted what was essentially an hour and a half 'chill session' with the Oscar-winner here on Nerdist.
On his passion for typewriters, Hanks told Hardwick and his Nerdist co-hosts:
"You know typewriters are essentially worthless. But I love them. And you know, I buy a lot of typewriters … usually like 50 bucks at swap meets and stuff like that […] If you write somebody a note with a typewriter, it is as permanent and will last as long as though you chiseled it in stone." The Forrest Gump star told Nerdist his favorite typewriters are the "old manual typewriters that were made prior to the Second World War. I keep them by the telephone and I use them to write notes to my friends."