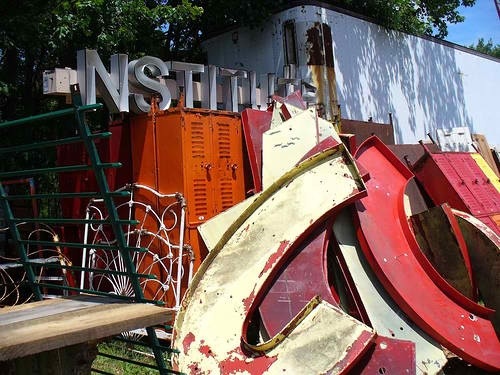 The Brimfield Flea Market was founded in 1959 in Brimfield Massachusetts and has grown to become one of the largest flea markets in the world. Three times a year, the population of Brimfield swells from 3,000 to a quarter million, when treasure hunters flock to the fair in search of vintage Americana. One dealer sums it up as: "This is where the standards are set for what's cool in America".
Thanks to CoolHunting.com, image via here
Liked this? Read Nessy's interview with a Vintage Louis Vuitton Trunk dealer at the Paris flea market here.