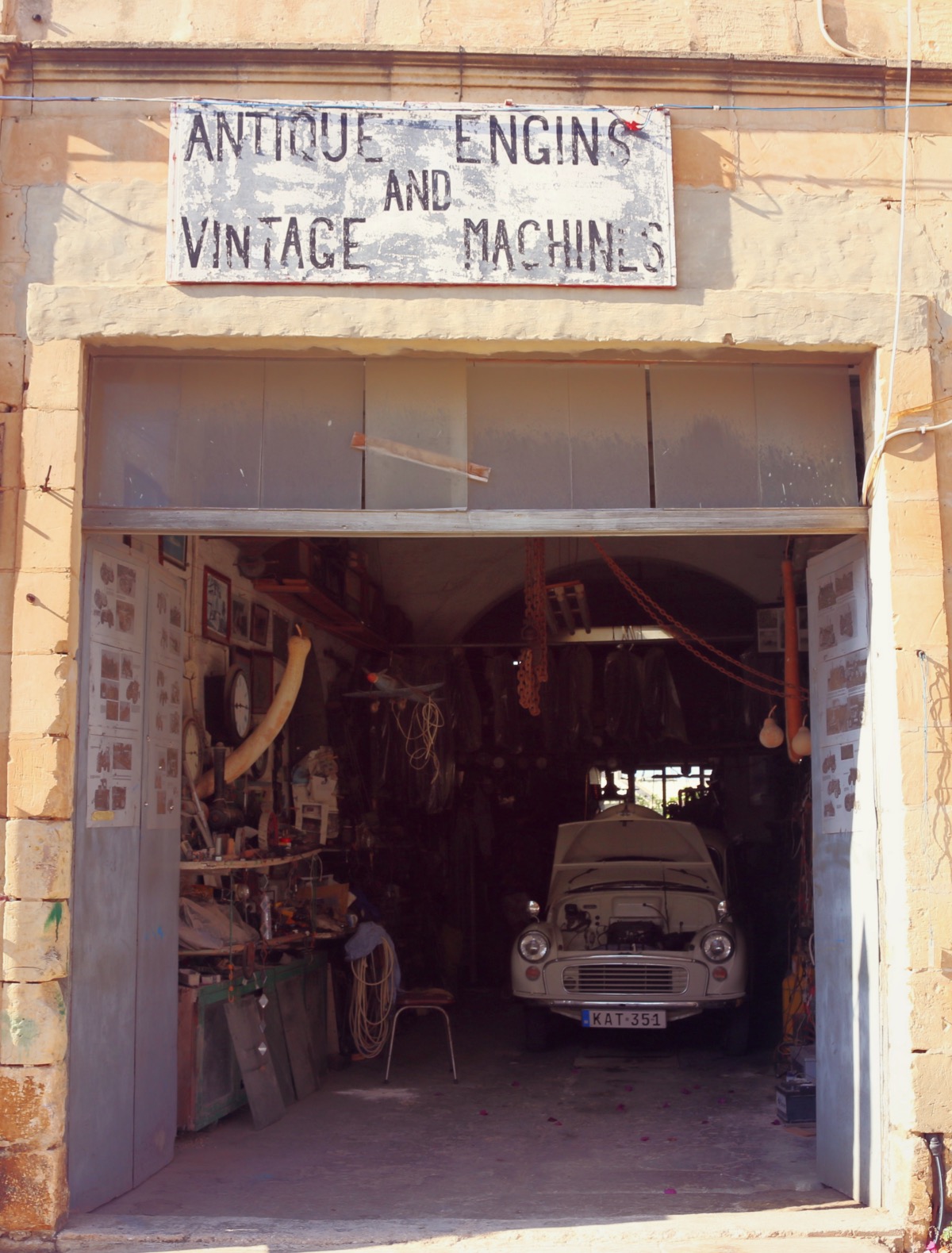 It's a place you'll only find if you're searching for ghosts of the past. I saw it flash past the corner of my eye as we whizzed through the sleepy village streets of Gozo, the Maltese island south of Sicily, before siesta's quietest hour. I hurled my head out of our battered 4×4 jeep window to catch a fleeting glimpse of a dark and cavernous workshop behind us with a faded hand-painted sign above the facade saying Antique Engines, Vintage Machines. "We have to go back!" I said panicked, as the jeep sped on and the mysterious shadows and secrets inside seemed to slip from my grasp.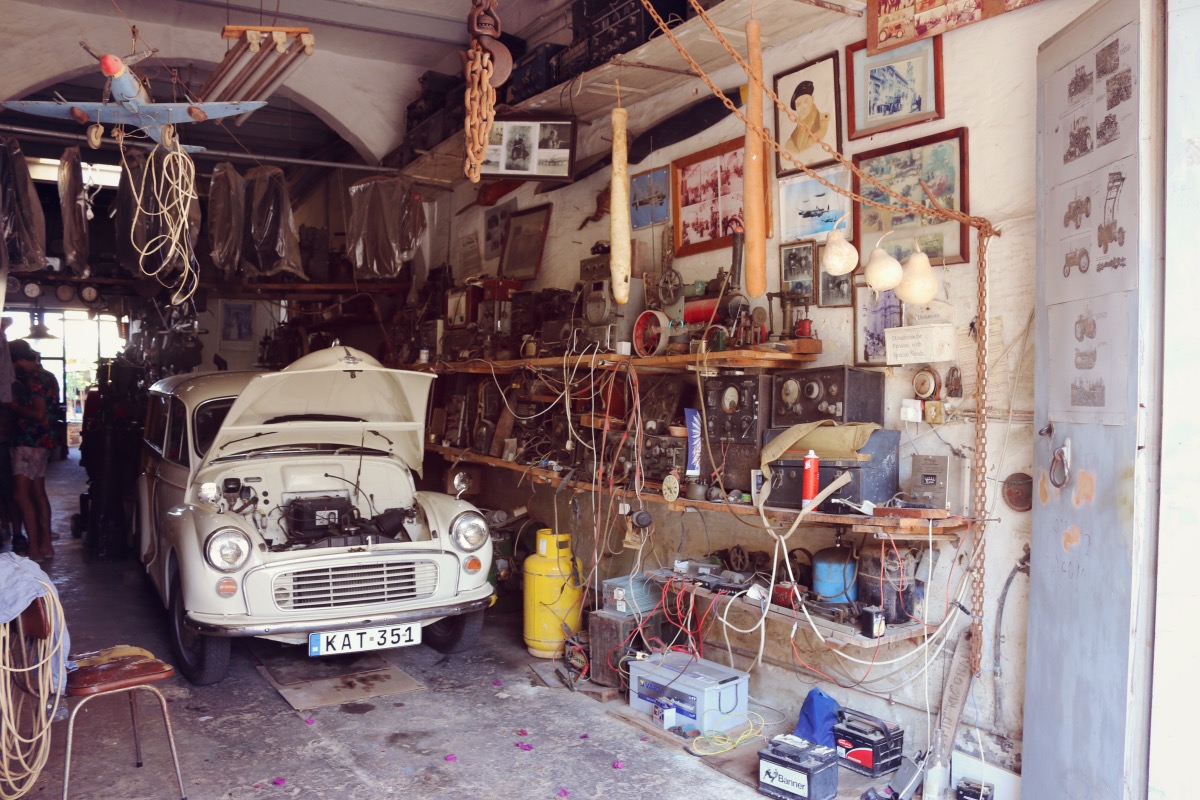 Alex was used to this by now. That is, me, squealing to stop the car and go back for something that's caught my eye. We jerked in reverse back in front of the premises and left the car parked on the shady side of the street, cautiously walking up to the open entrance like it was a portal to a place from which we could never return.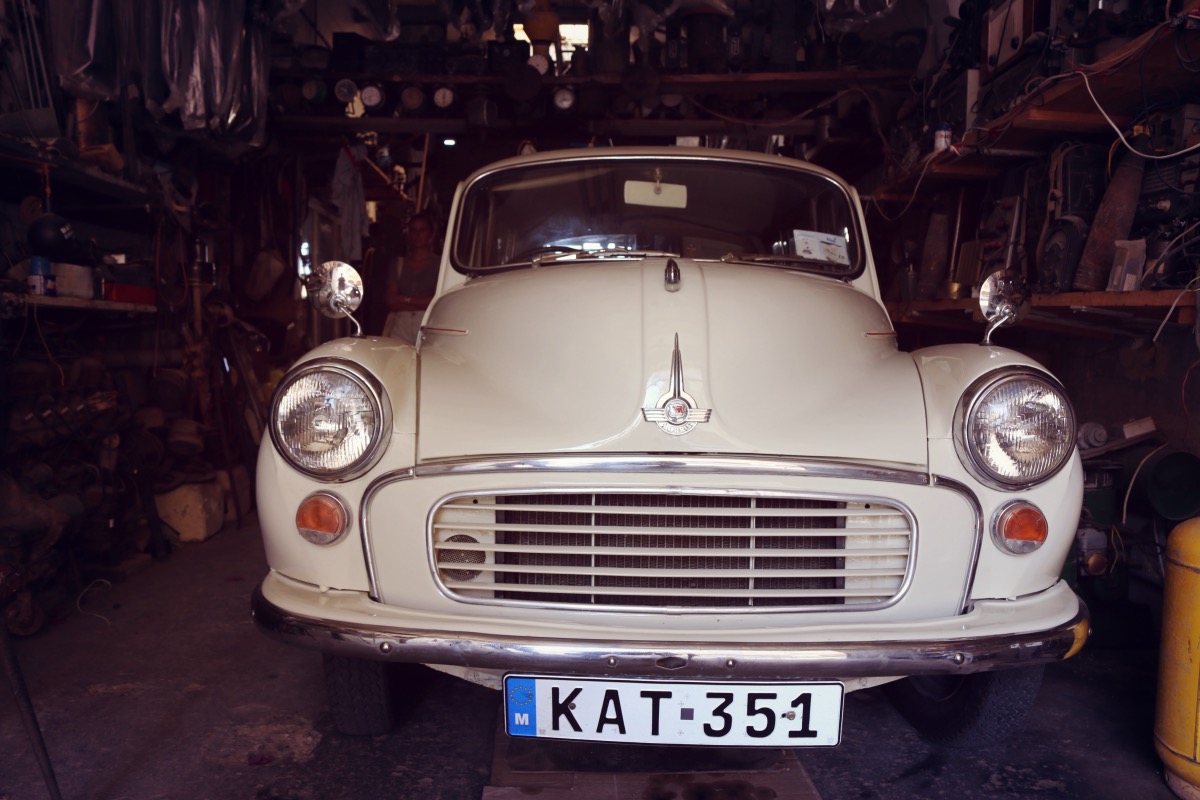 A beautiful cream 1960s Morris Minor Traveller with wood panelling greeted us first from the shadows. Then the gleaming clock faces emerged, watching us like owls perched on the beams overhead.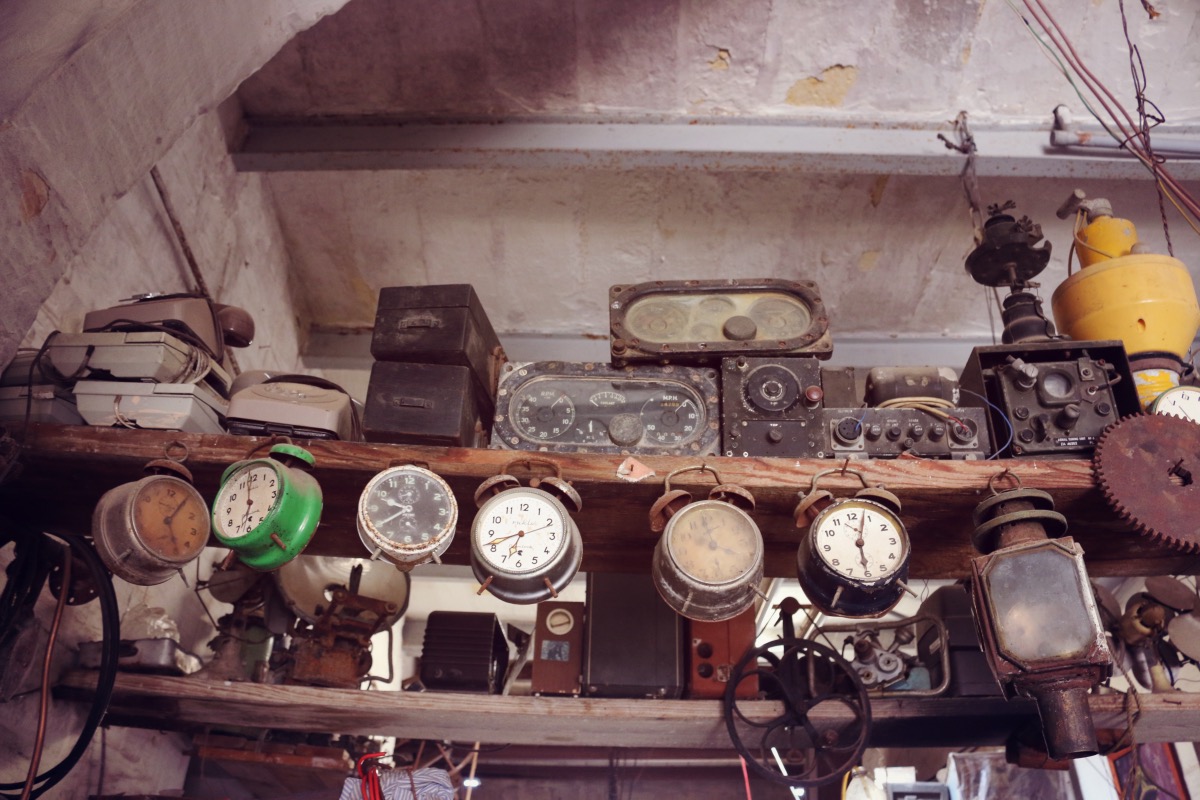 Dusty wires draped like vines from shelf to floor and strange objects hung from the ceiling to make us wonder if we'd stumbled upon a vintage garage or a voodoo priest's lair.
The answer was neither as we were about to find out, when the shuffling of tired feet came towards us from behind the car.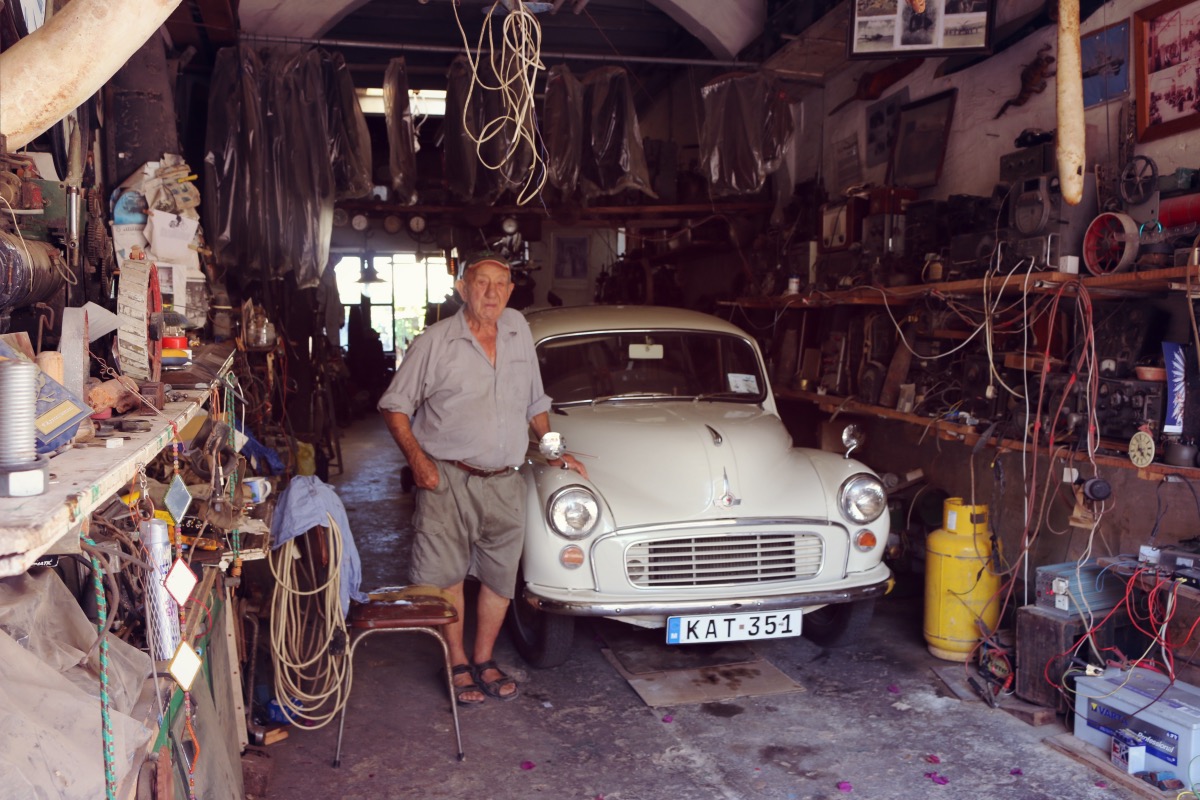 These were the tired feet of someone who knew every strange object in this place. His name was Carmelo Hili, an eighty-something Gozitan native with wise eyes. He was recovering from the flu but was going to show us around anyway. He didn't take much convincing and didn't ask too many questions as to why we'd asked to look around. Like I said, and like he knew, only certain people searching for a certain something, will find this place, which tells him enough.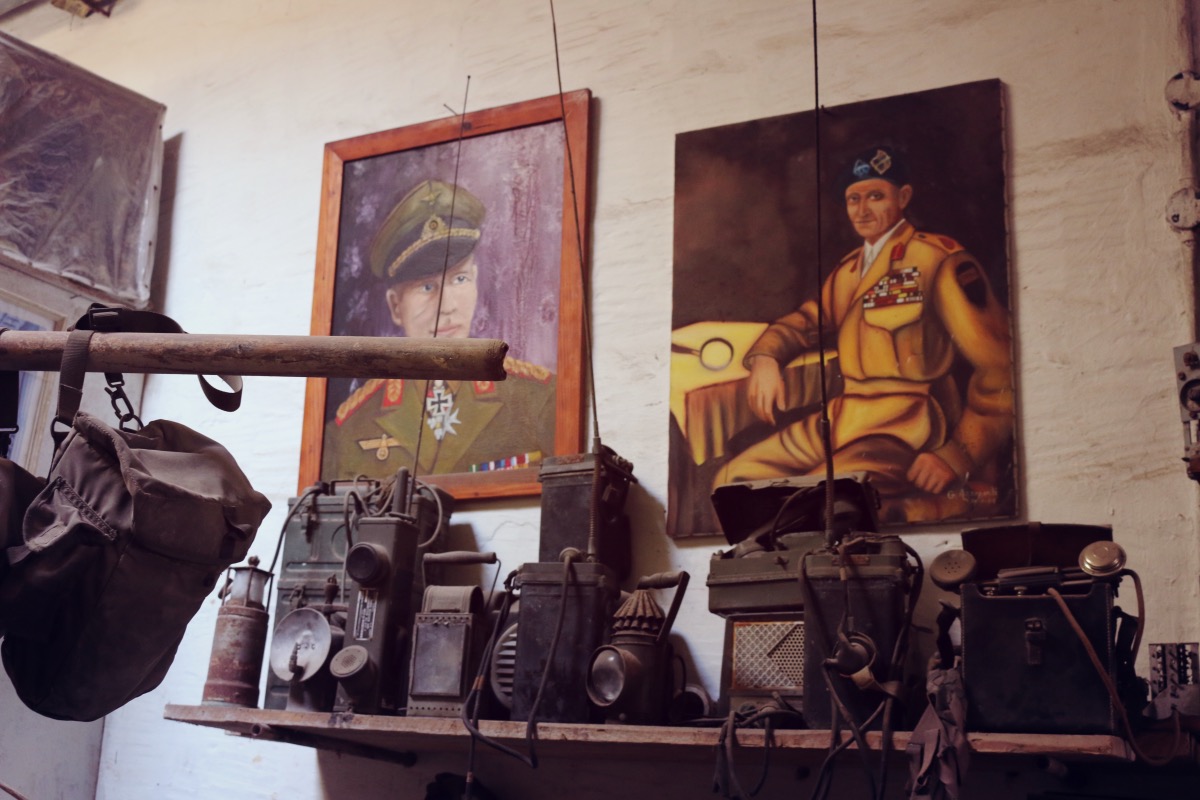 Carmelo begins his tour not with the gleaming classic car taking up most of our immediate space, but with the smaller, less obvious objects that he seems to know we haven't yet noticed.
"You want to speak to Cold War spies?" he ruffles in his thick Maltese accent, pointing to the wall stacked with vintage military radios behind me. I flash him an unconvinced childish smile at the old man's joke, but he insists.
"Turn it on! It works perfectly. They all do. I fix every last one. Come to the back, I show you my generators."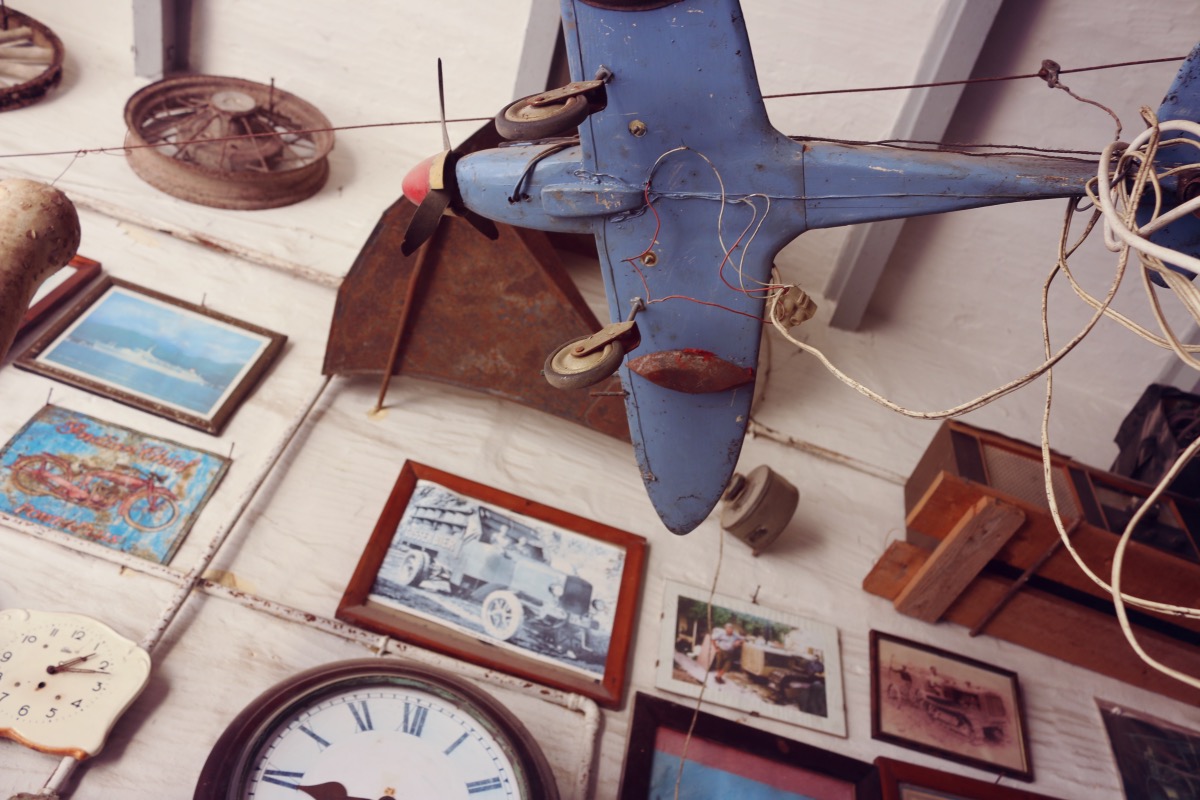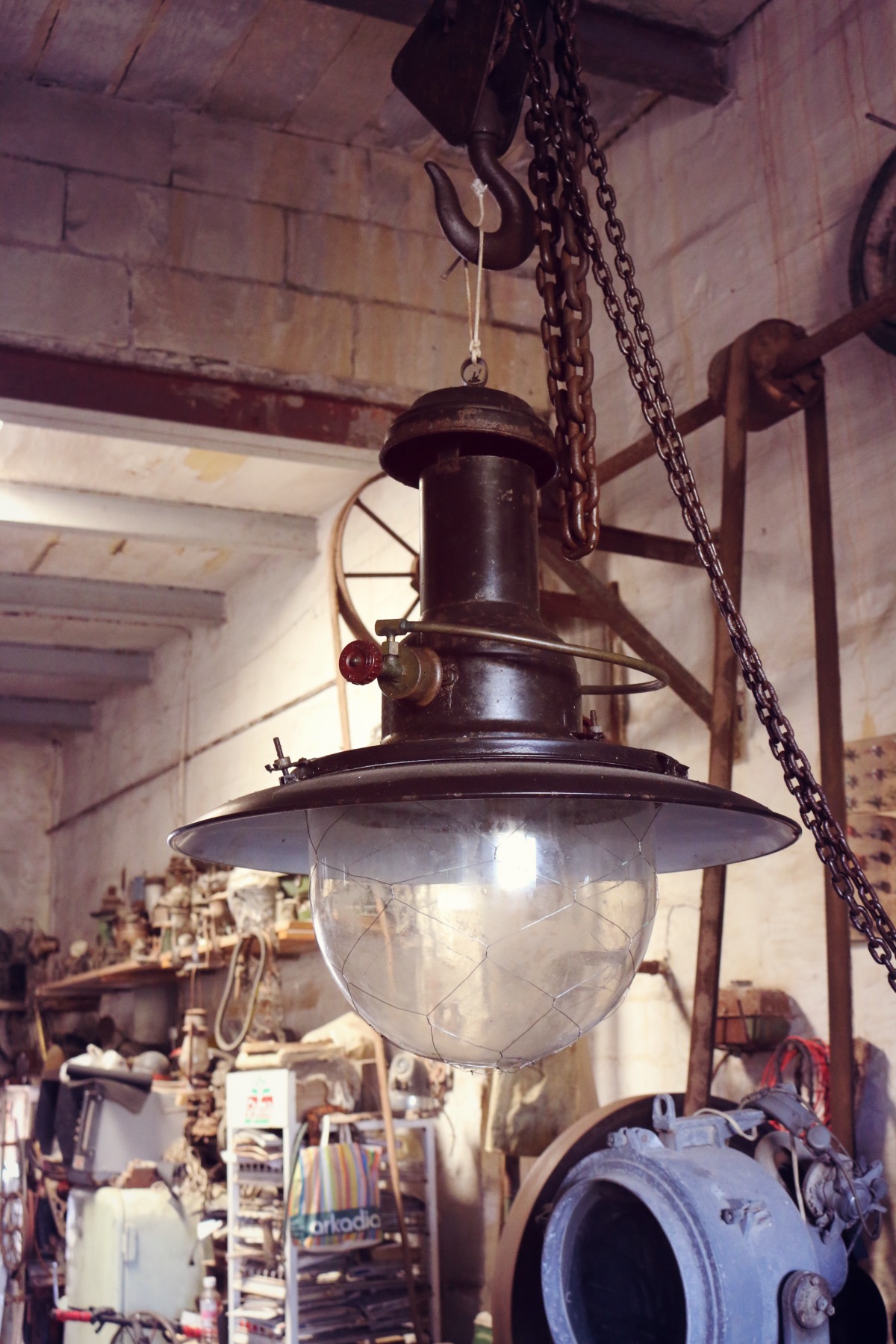 I raise my eyebrow at Alex as we follow Carmelo shuffling through what is clearly a much bigger space than we had anticipated from the outside. And as we move through his seemingly endless cavern looking more like Ali Baba's workshop of treasures with every step, it becomes clear that Carmelo is not just the retired island mechanic.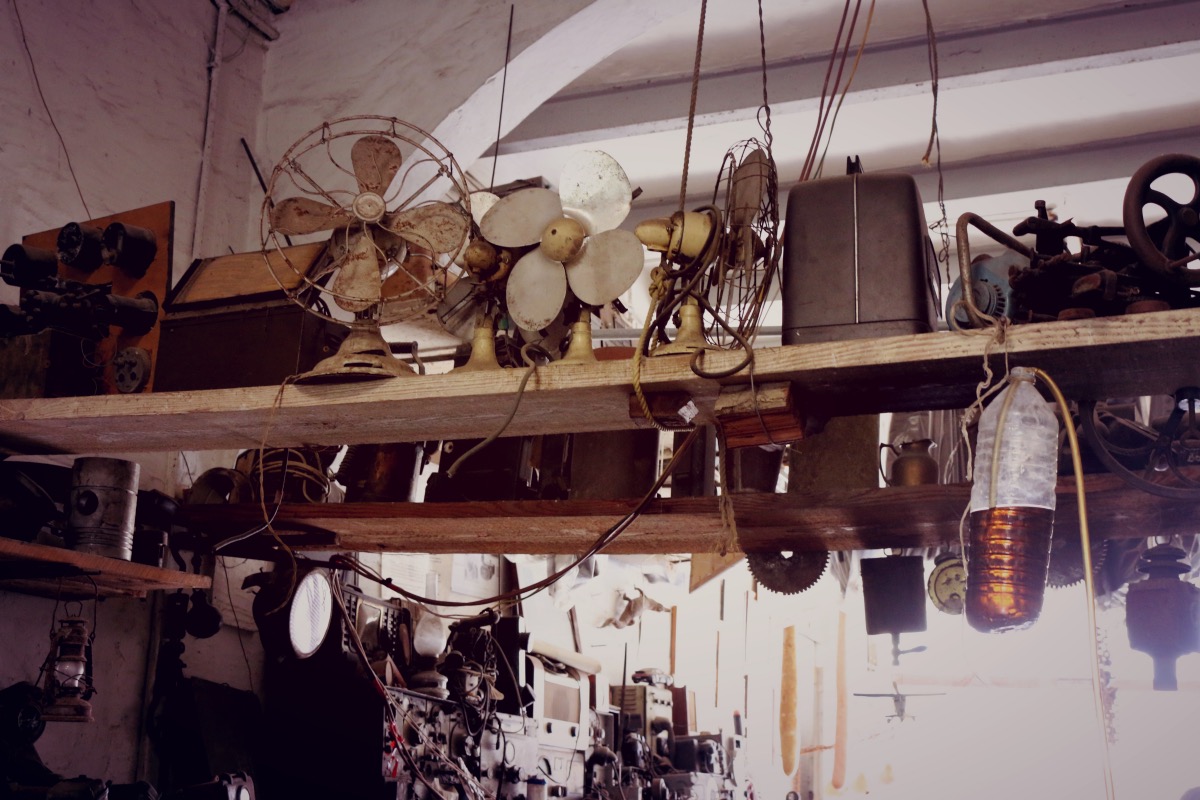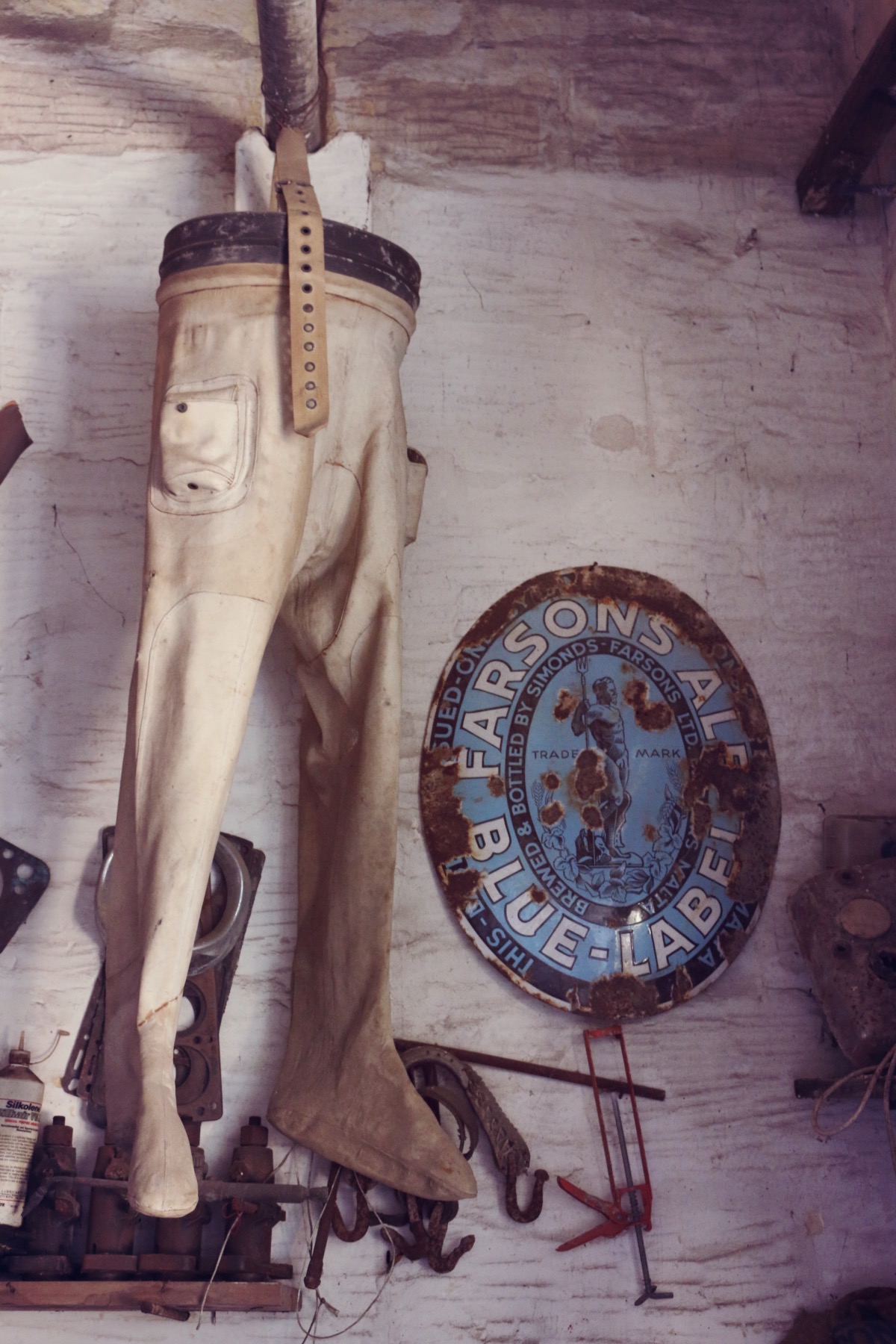 He is a collector, a historian, a wiseman, an engineer and a curator of what I finally realise is no simple garage at all, but his very own private museum. He has a museum-worthy wartime memorabilia, from fully-outfitted navy uniforms to an air raid siren he whirs up to our amazement.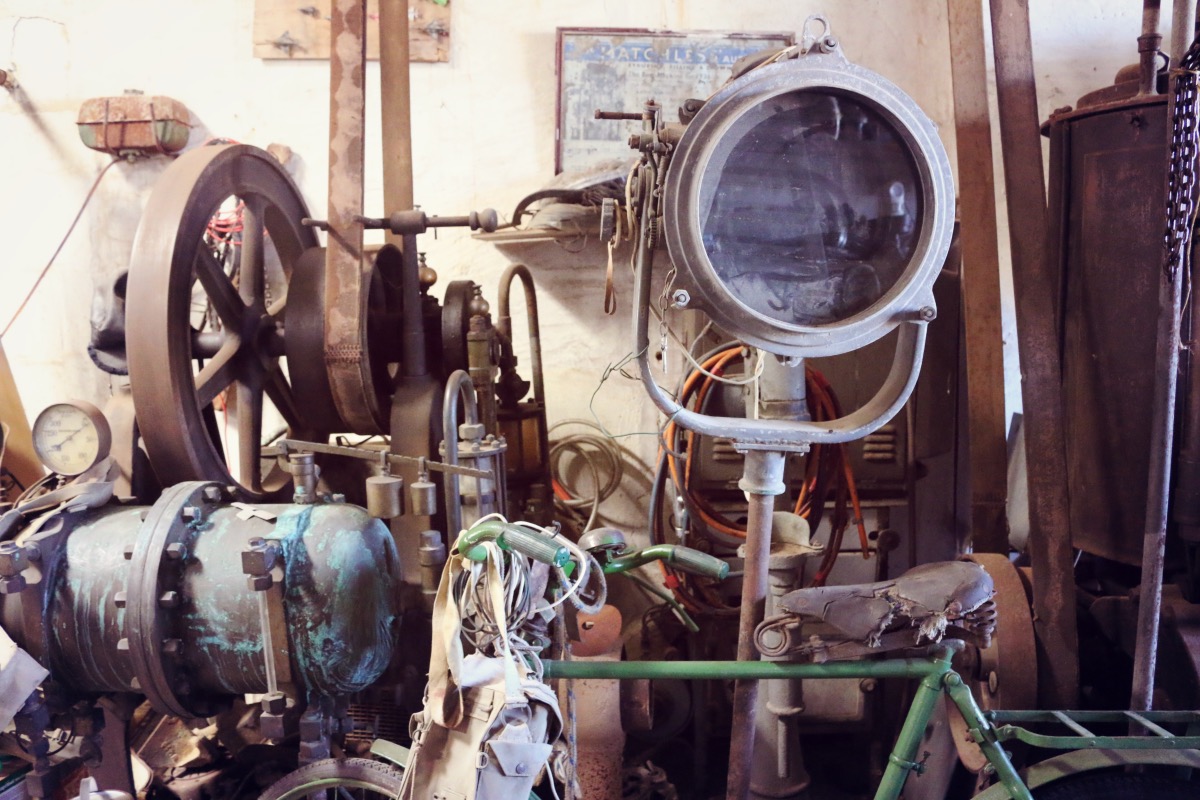 One-of-a-kind century-old antique engines Carmelo brought back to Gozo in pieces have been perfectly re-assembled and restored– machines that industrial collectors would only dream of finding examples of still in existence, much less fully functional.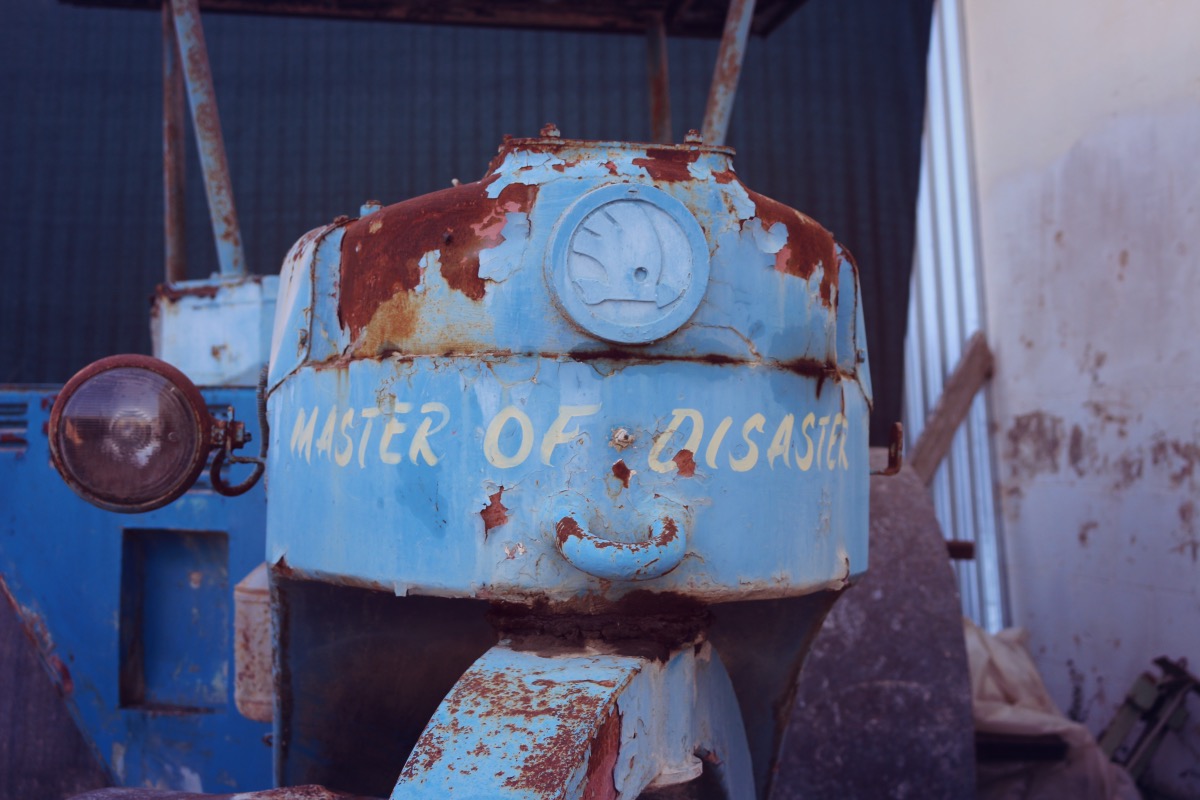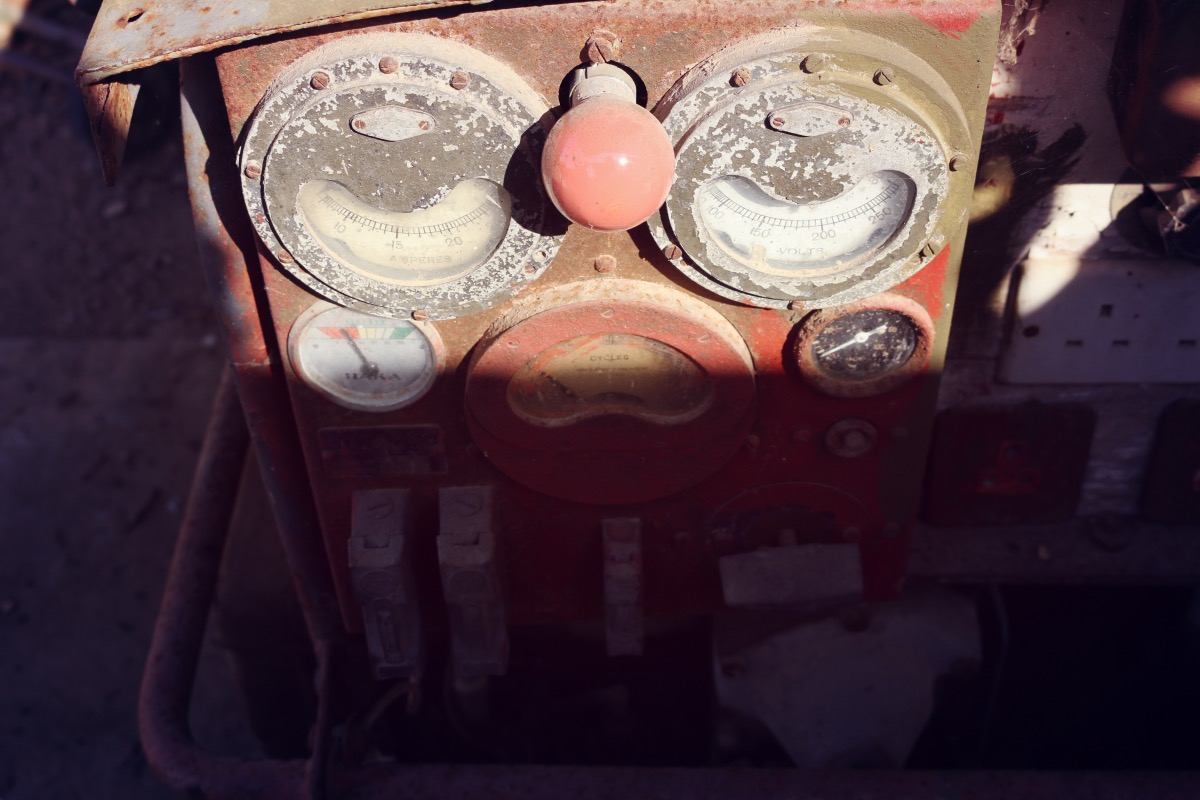 Yes, of course that WWII generator works, Carmelo assures us. It's the size of a truck, covered in a dusty blanket next to the chicken coop outside. "Crank it up", he playfully challenges Alex, who Carmelo has recognised by now as a fellow student of engineering.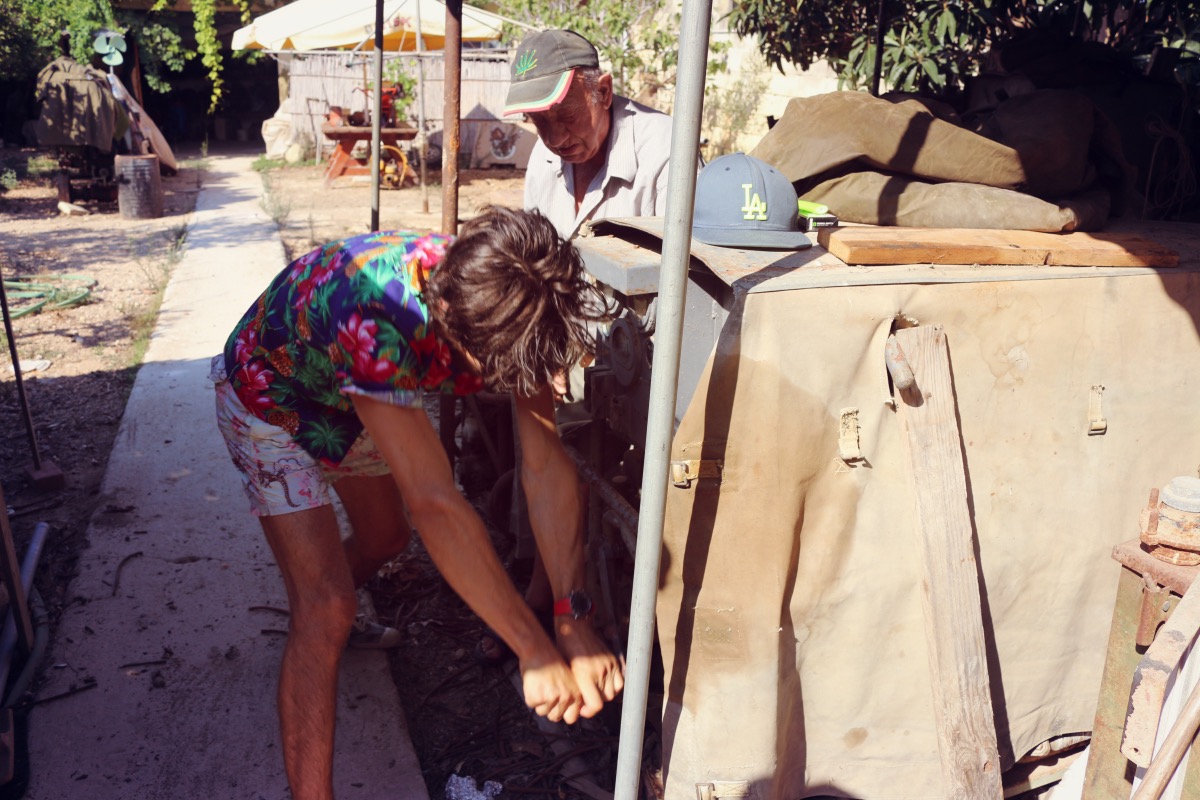 I've never particularly found myself interested by antique electric generators, but when I heard this hulking machine come to life after a few turns of the manual starting handle, it was like witnessing the resurrection of a mechanical ghost, coughing and stalling as it did, but rising from the dead nonetheless.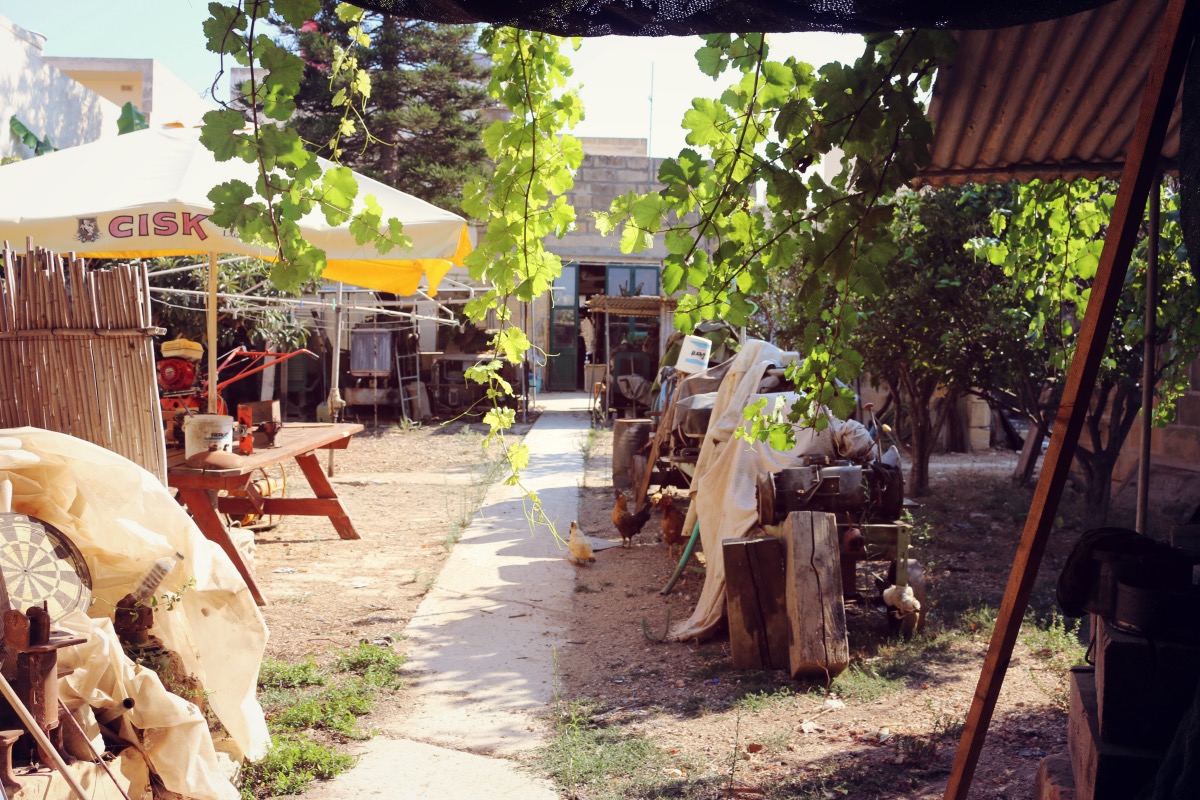 Everything in Carmelo's workshop, forgotten by the outside world, has come back to life. It's more than a museum, because in most museums, most of the things on display don't work. Here, everything works because Carmelo has spent his life learning to repair them and keeping them alive.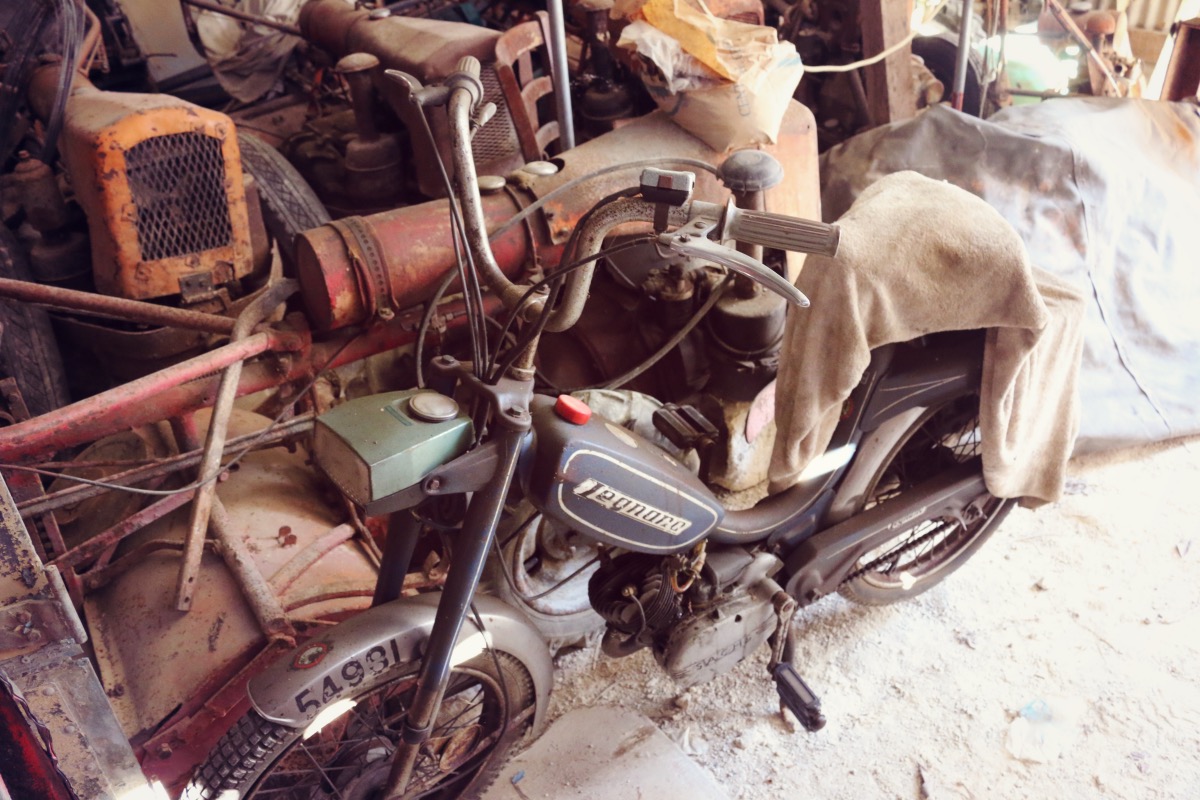 He never went to engineering school but his earliest memories are running down to the port to watch the American soldiers arrive on the beach in 1942 with their 16 barges, carrying great machines of modern engineering. They built a military airport on the island, positioned to face German and Italian troops in Sicily.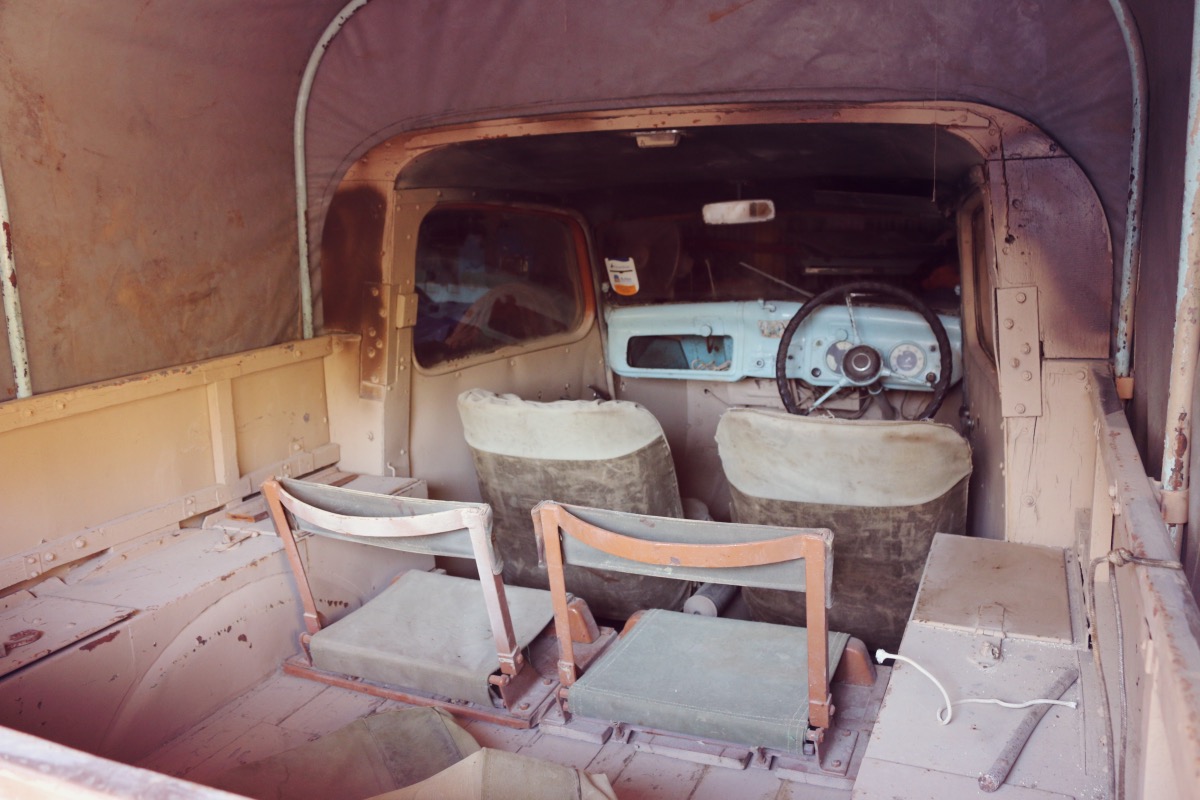 Carmelo was hypnotised by the sudden invasion of American engineering on his tiny Mediterranean island. He is particularly proud of his American armoured tank and a Willys WII Jeep left behind by the Americans, hidden under blankets behind the fence of his backyard.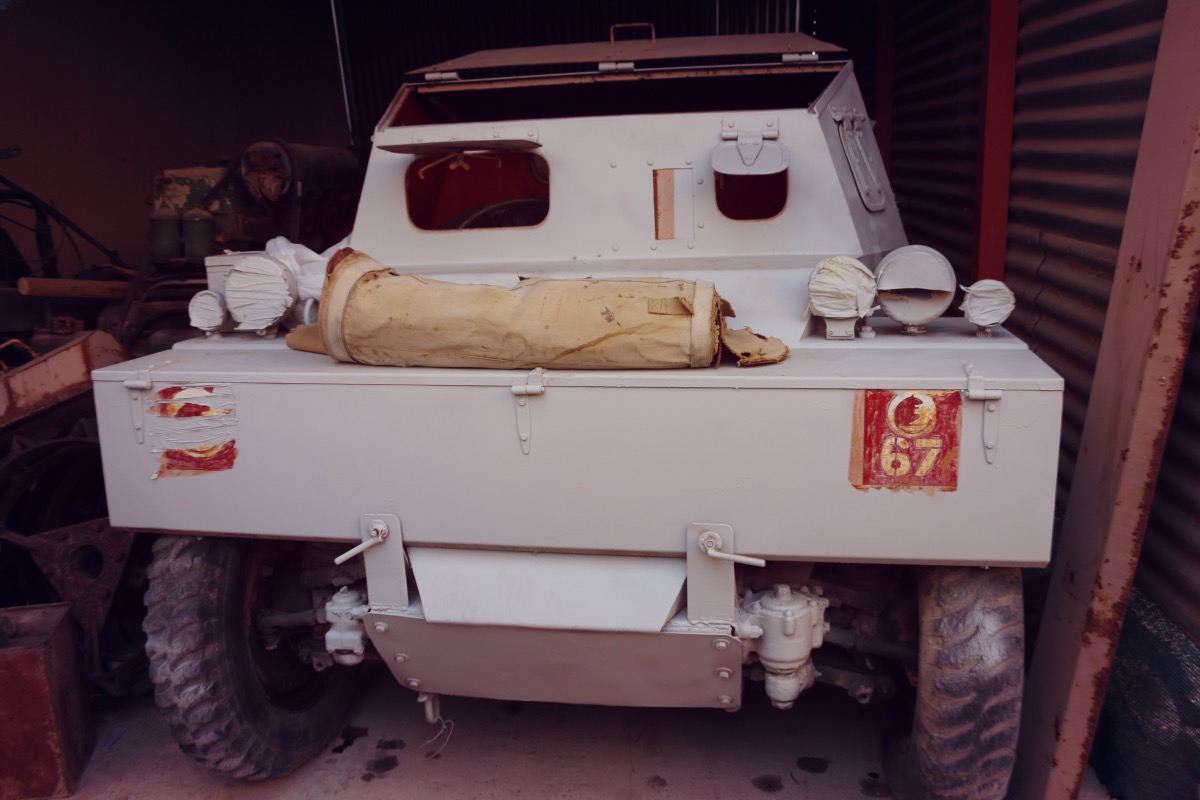 I ask if they're for sale. "Everything is for sale," he replies quickly. "I might be old and slow but I'm not crazy… I'll sell."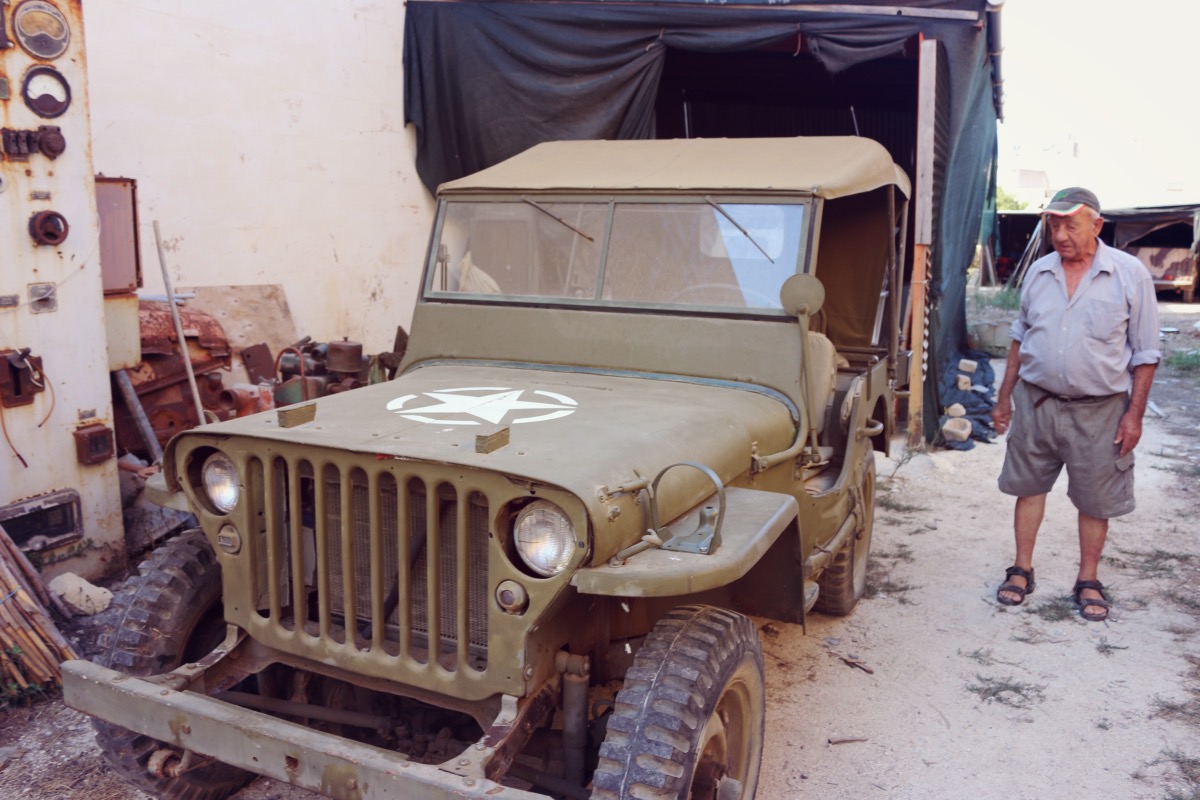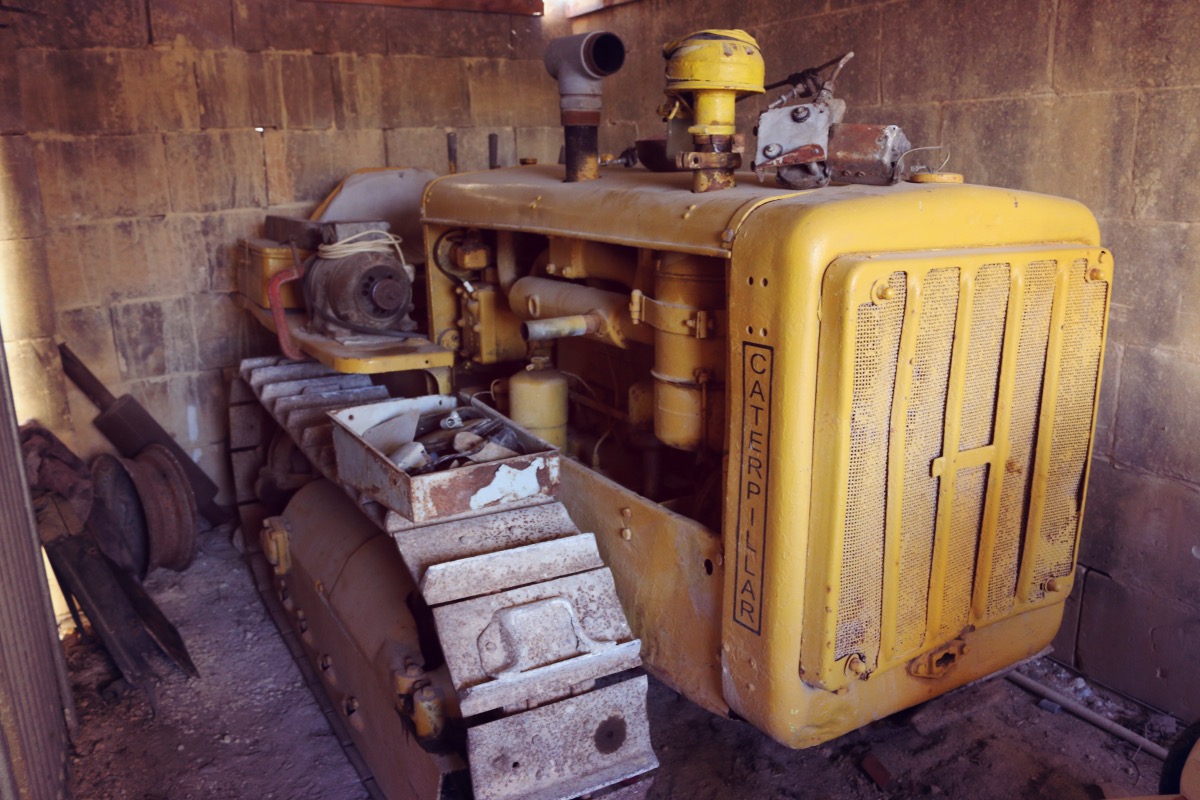 There's a hopefulness in his voice, as if to tell me that he's been waiting for his next customer for some time. Of course, Carmelo has no website (although he does own an iPad) and in his old age, he's less likely to travel to find new buyers and seems to be living an increasingly isolated existence. Tucked away in this rural island village, many of his expertly restored treasures may never sell or find their rightful place in a museum.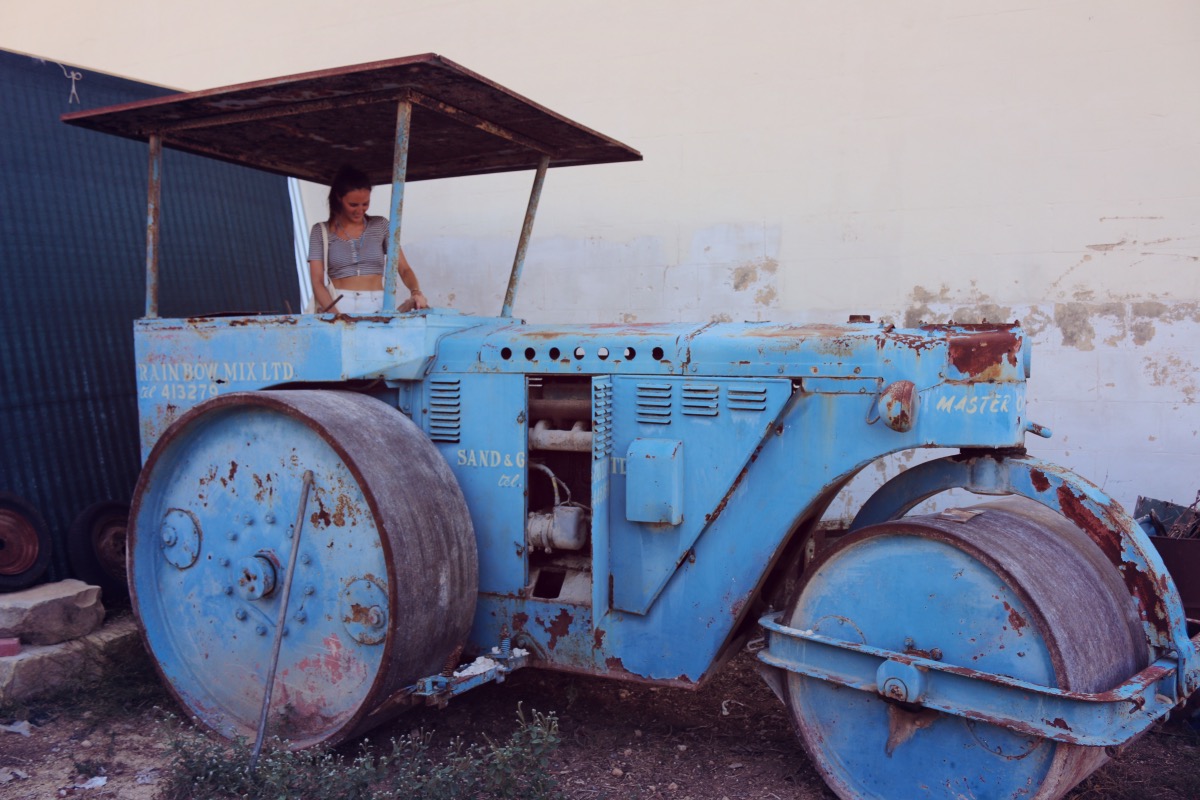 From atop his 20 ton antique road flattener that he's told me to go play on, I ask if his children or grandchildren share his passion and he tilts his hand with uncertainty. "Maybe next generation. For now, I keep going until I die. I don't stop, I have nothing else to do but work on my machines and feed my chickens."
Before we go he plays us a scratchy record on one of the antique gramophones he stores in his kitchen. The 1940s crooner echoes up the staircase of his farmhouse, he closes his eyes, looking as if he is remembering something, perhaps his wife.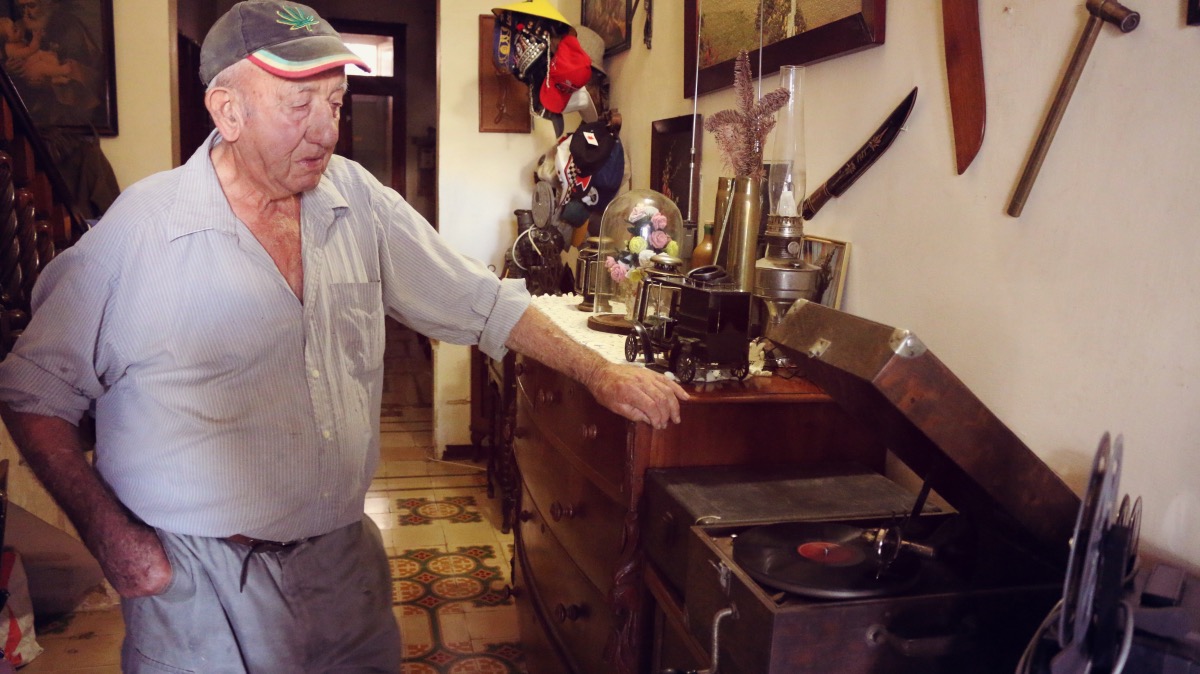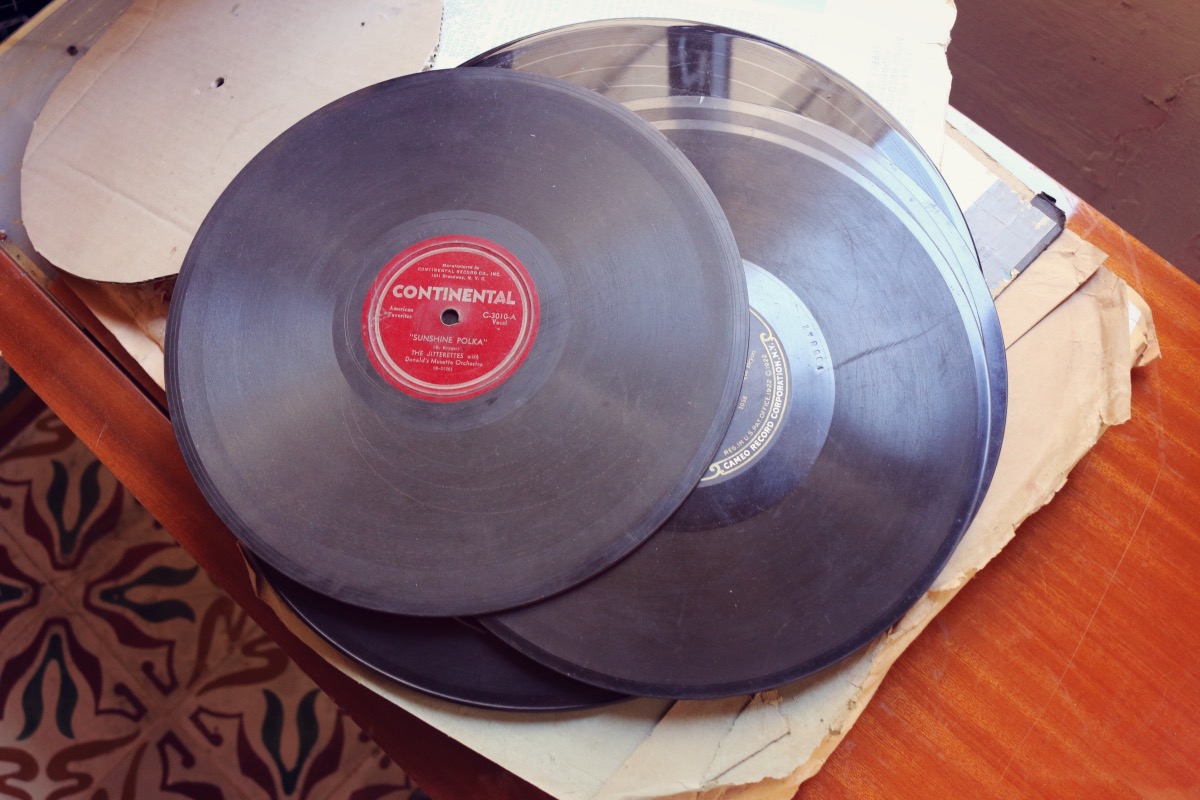 He offers us tea in exchange for our extended company. Escorting us back towards the entrance of his workshop, Carmelo points up at an antique grandfather's clock towering over us that he restored. "When I go, they will put me in the ground inside that." I can't tell if he's serious or not.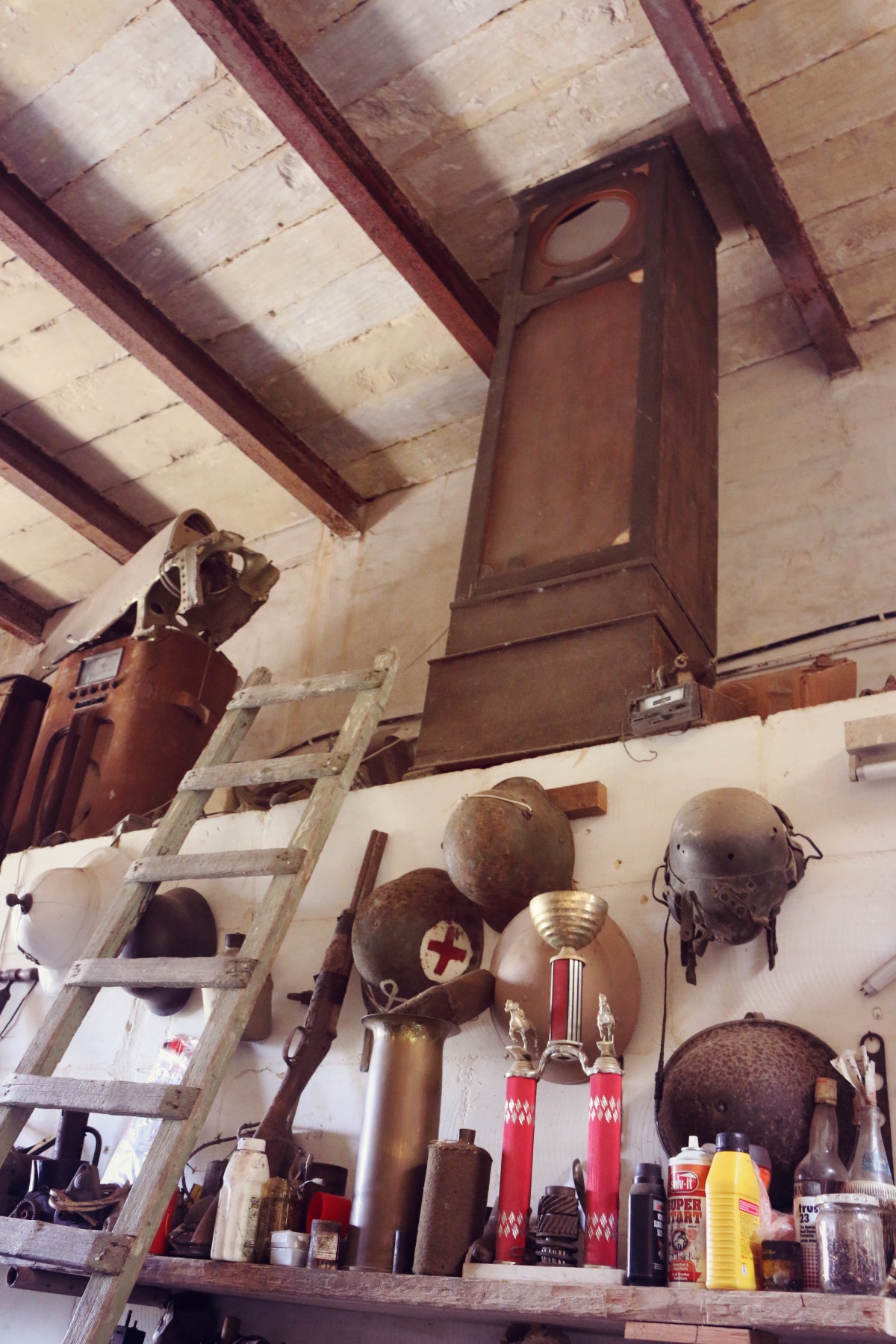 "You tell your readers. I open everyday except during siesta." I tell Carmelo that my readers are the kind of people that will come to find him. We shake hands warmly and he disappears back into the shadows with his machines.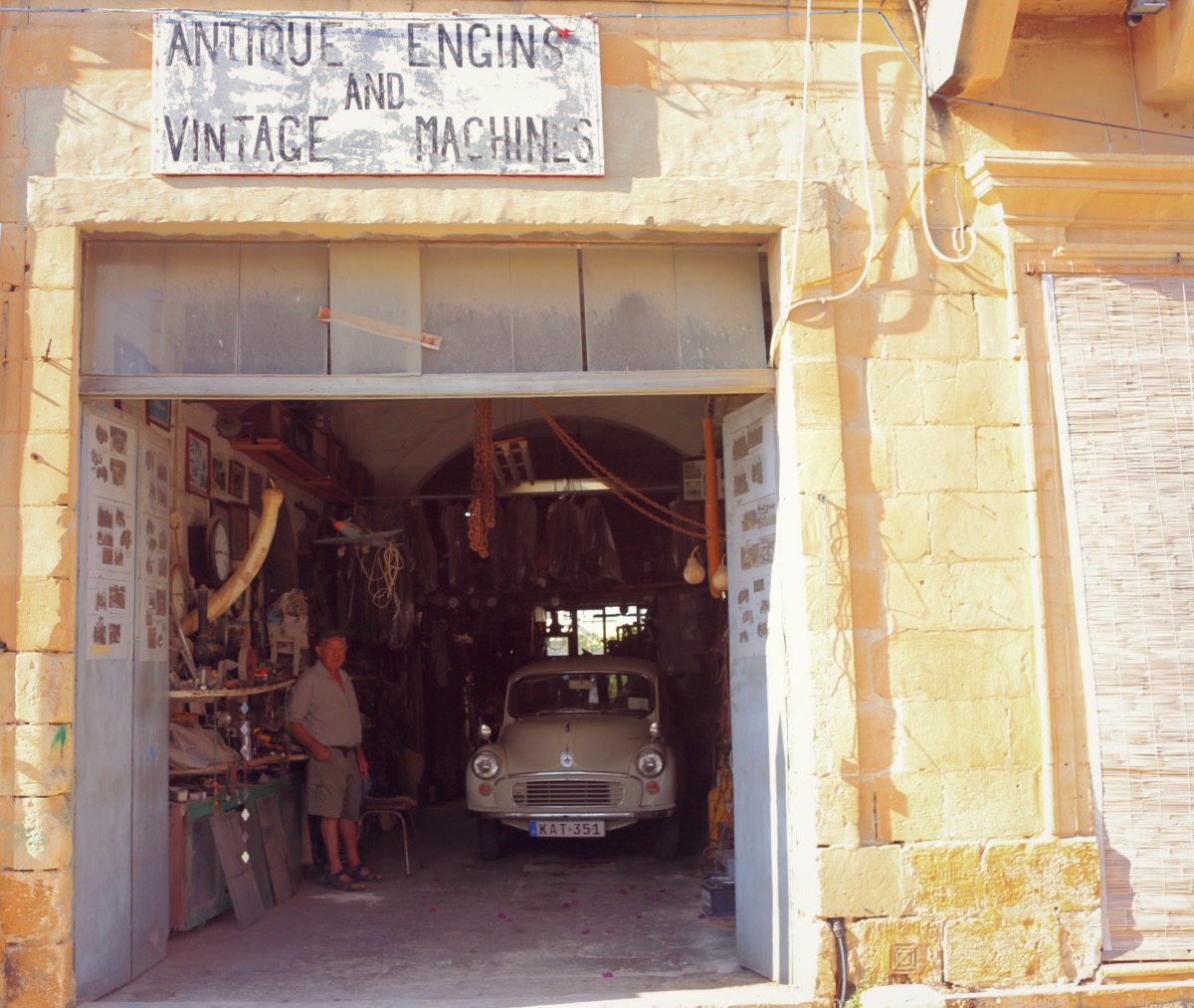 You can find Carmelo's workshop in the quiet Gozo village of Xaghra. Find it on the map here or the bus 322 will take you to the Xibla stop in the village. You can also email Carmelo with enquiries at hilicarmelo@gmail.com.