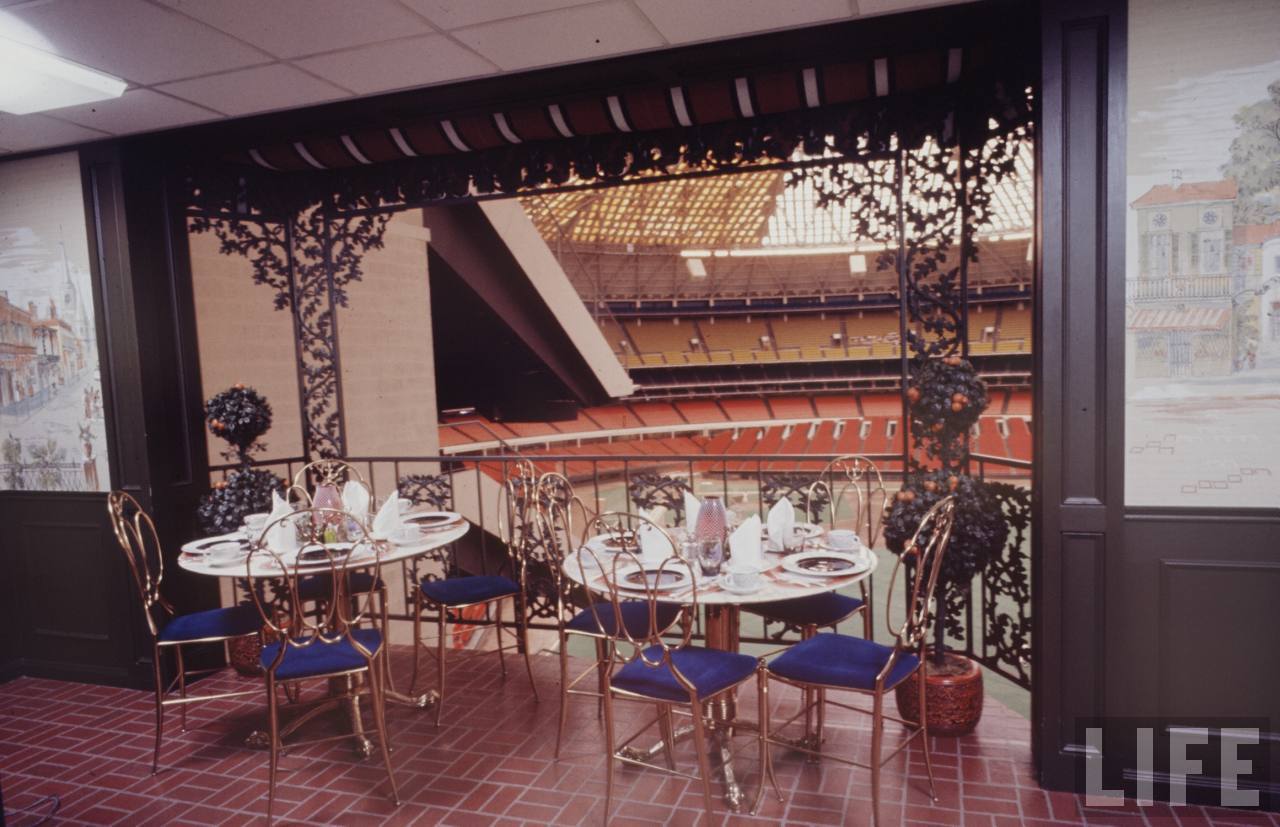 Even the most expensive VIP box seat at the World Cup has nothing on this. Rewind to 1968 and we're at the gilded Astrodome stadium in Houston, Texas. This luxurious and flamboyant stadium was the brainchild of Roy Hofheinz, a former mayor of Houston and sports super fan who spent $6 million (around $41 million today) to realise his dream of creating a modern-day Roman colosseum that could serve as the world's first multi-purpose, domed sports stadium– and his own five-story home.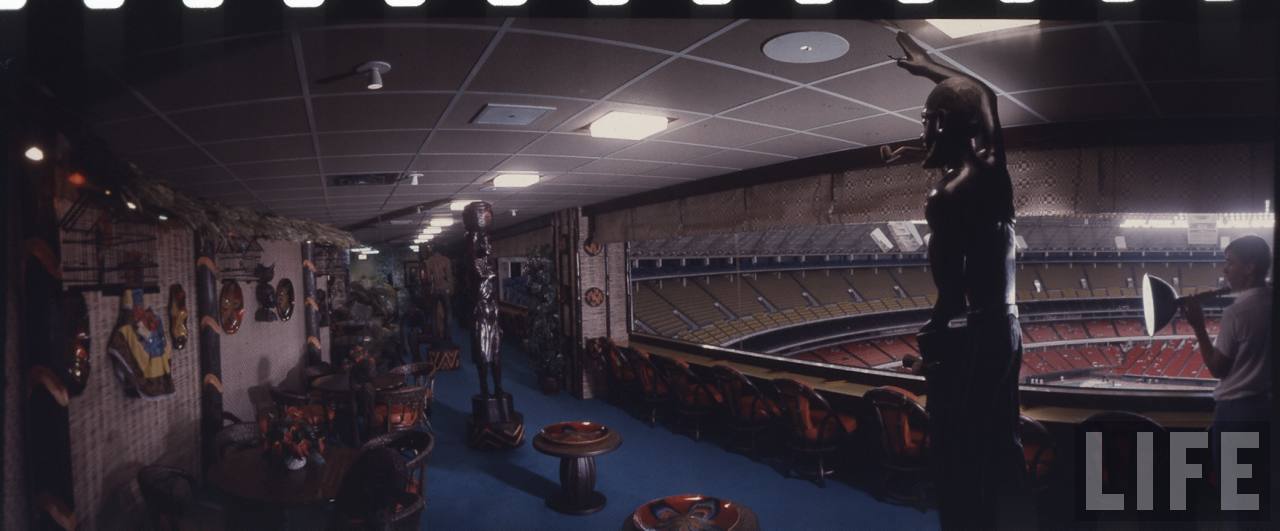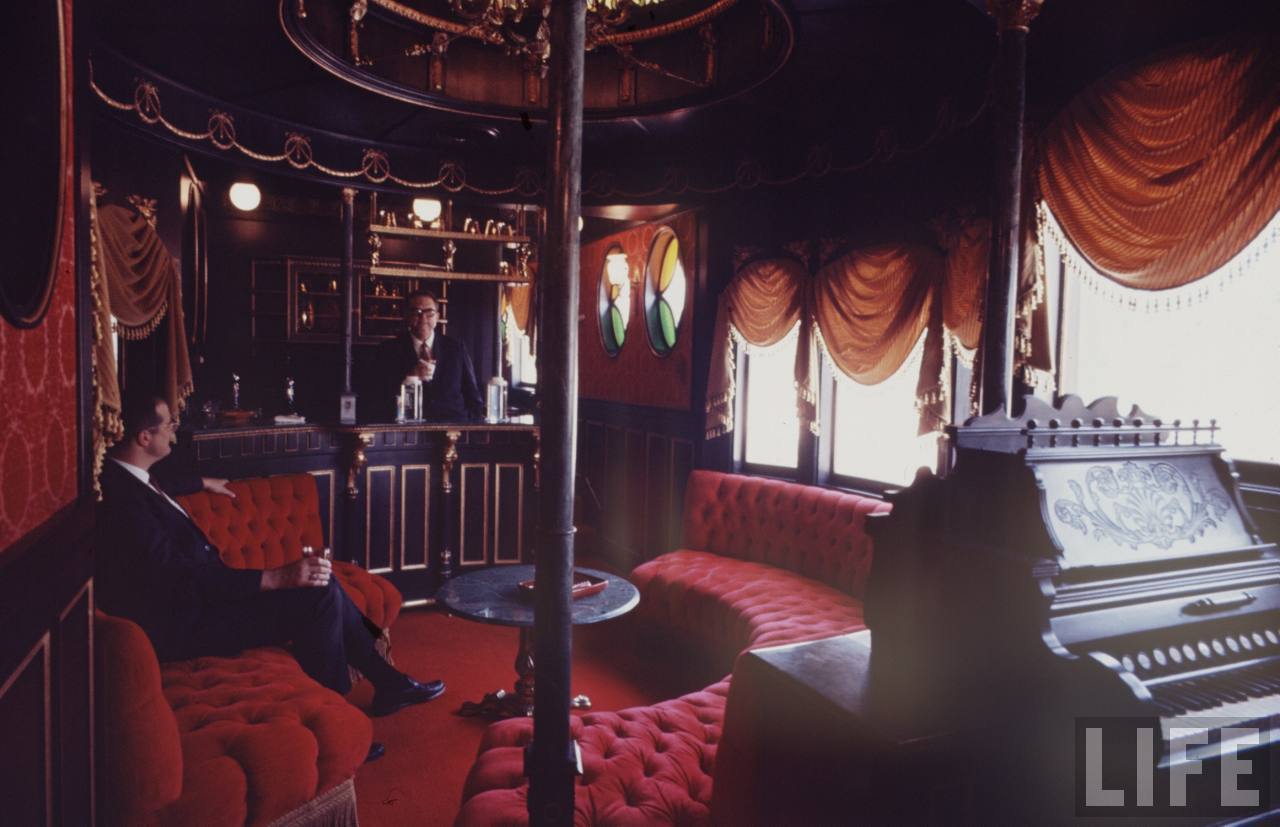 Here's our man, Roy Hofheinz fixing himself a his own bar, sparing no expense on the red velvet. Roy came up with the idea of his Astrodome as early as 1952, when he and his daughter Dene were rained out once too often at Buffalo Stadium. Hofheinz abandoned his interest in building the world's first air-conditioned shopping mall and set his sights on bringing major league baseball to Houston.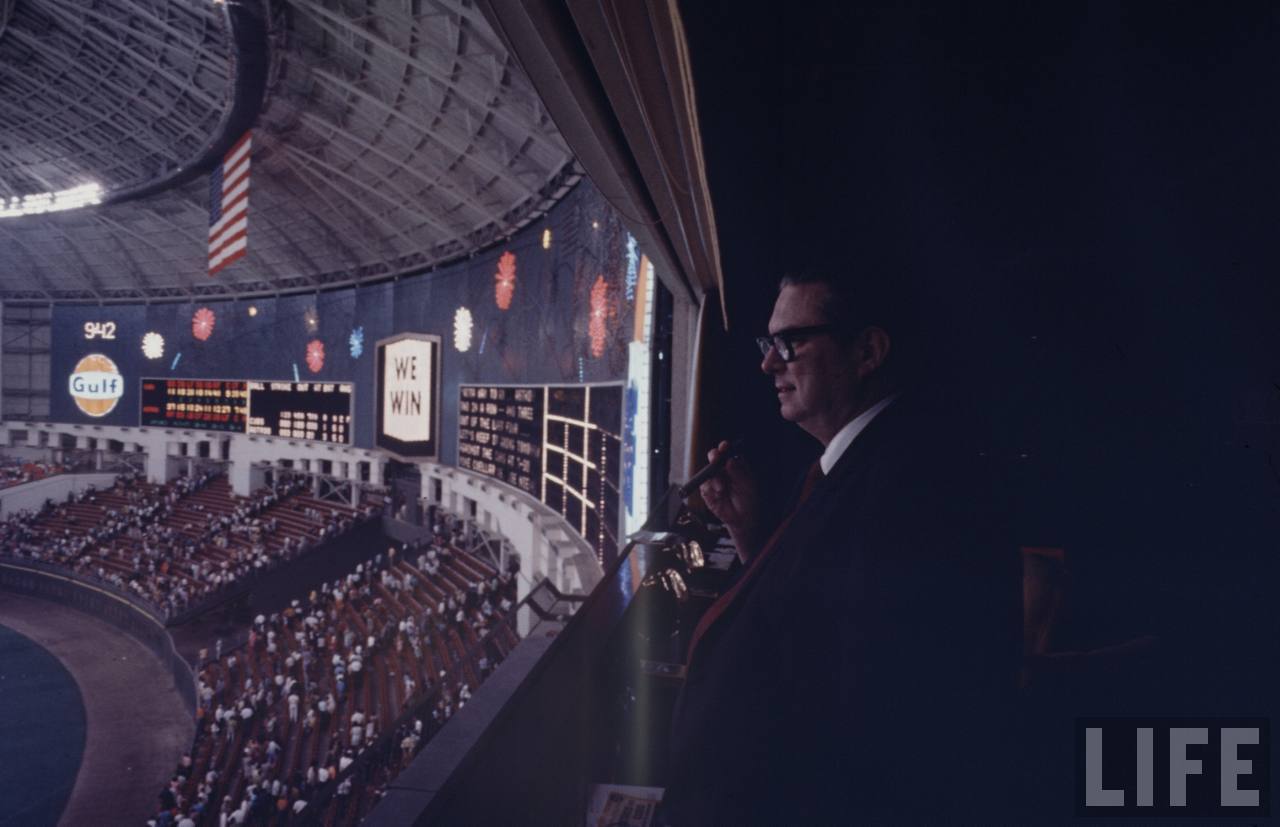 Here he is watching the game from his private box (or we could just call it his living room).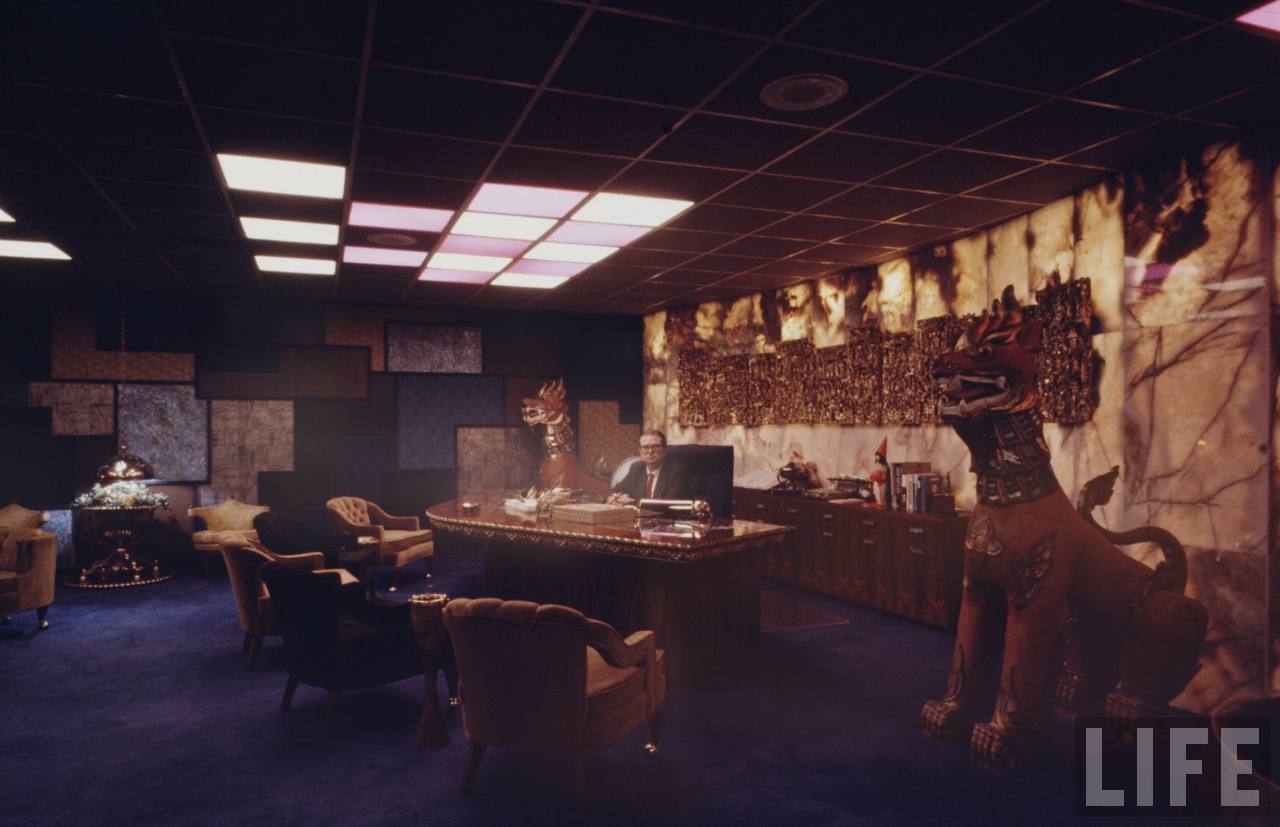 His stadium living quarters also included a gilded office in the right field area of the stadium …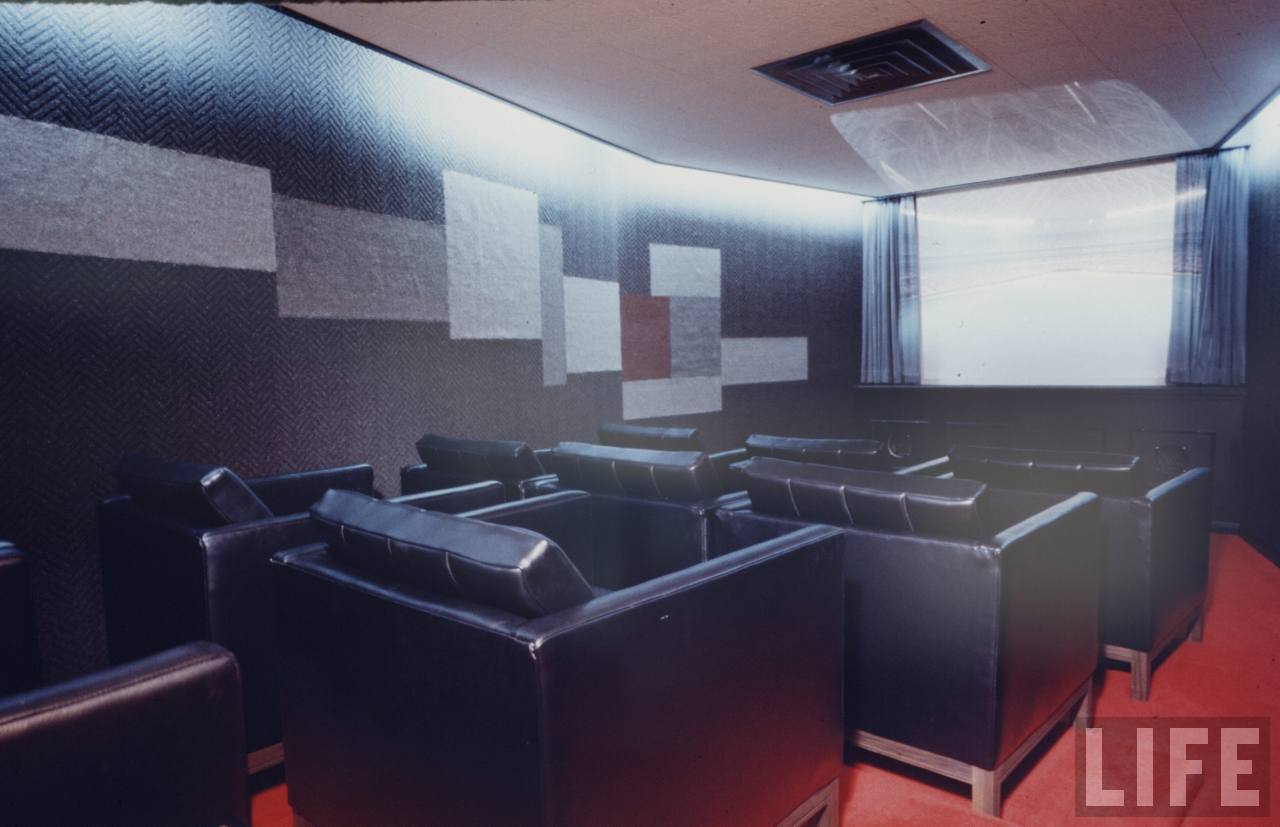 A home cinema…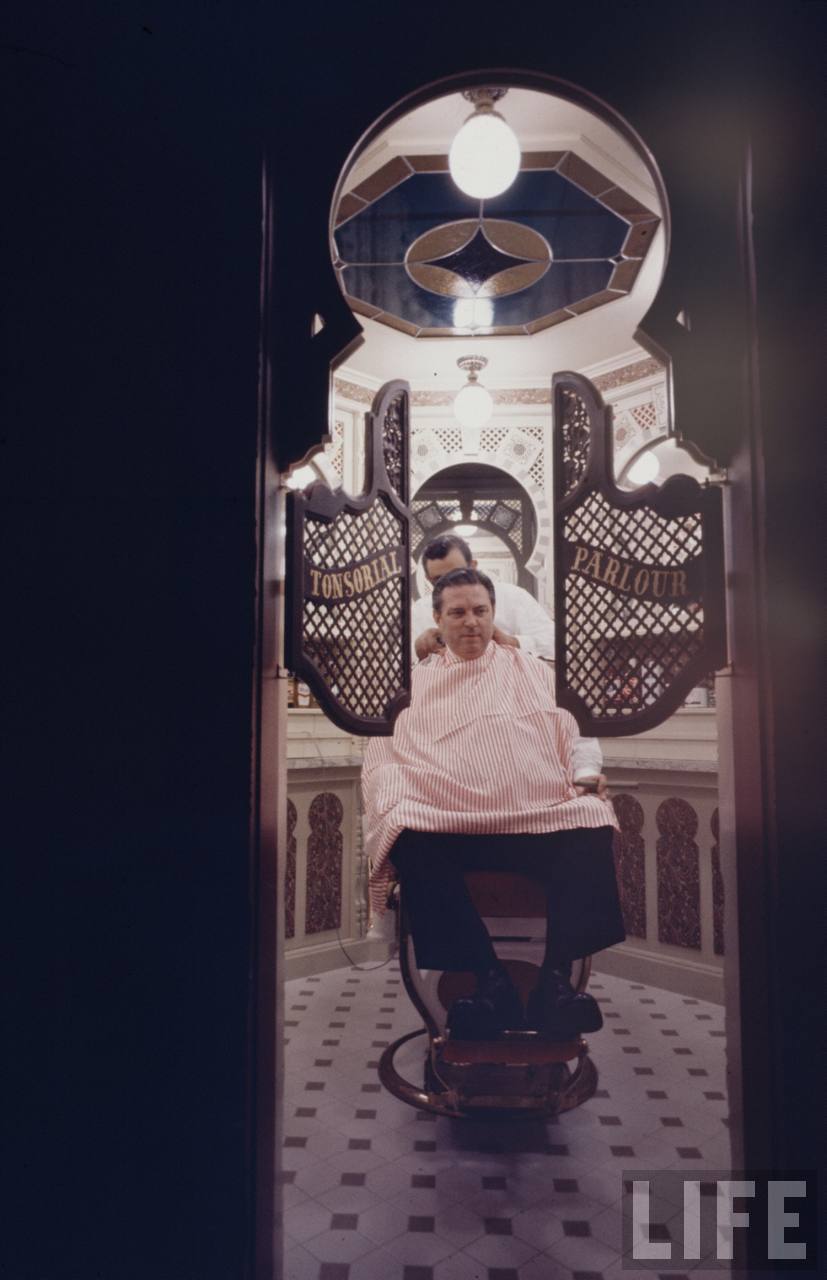 His own barber in case one should feel the need to get a haircut before the game…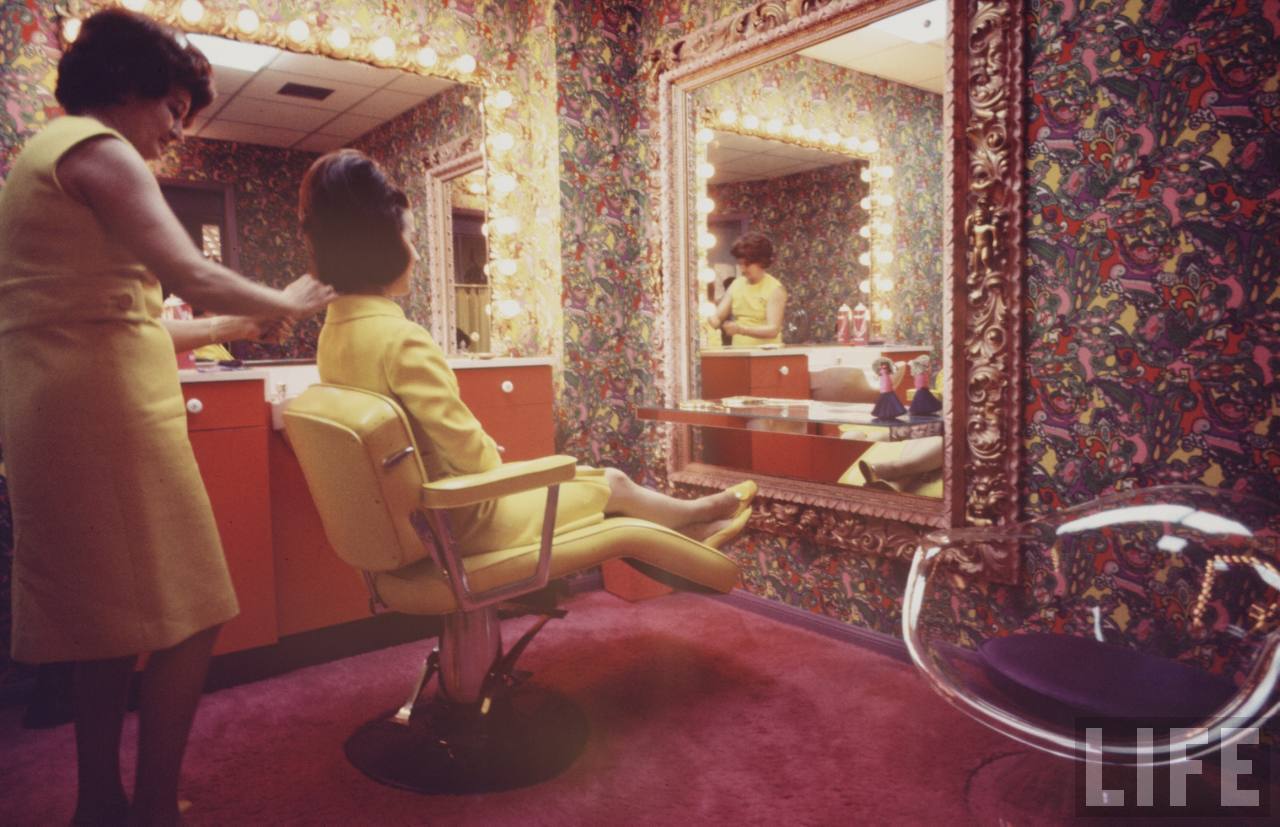 Of course the wife will need a blow dry too.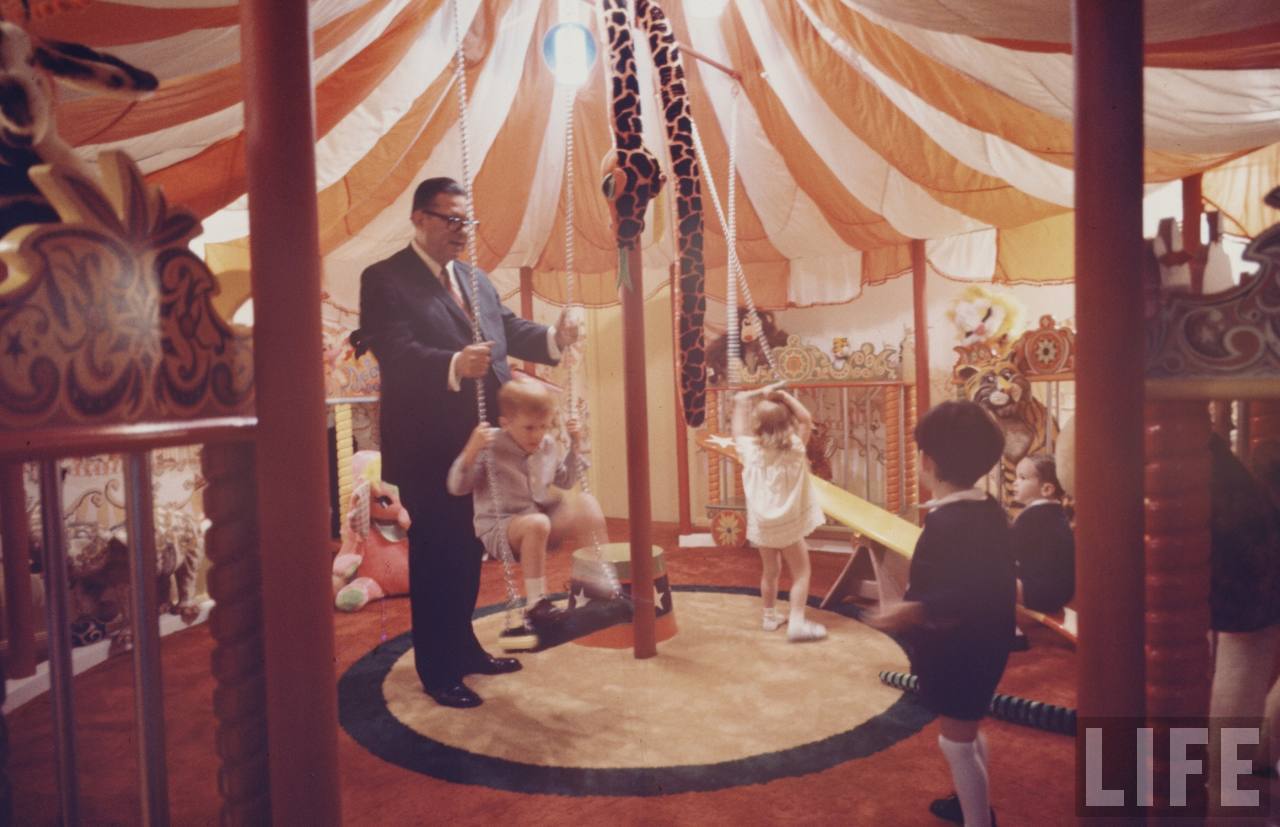 There was even a circus-style play area for the kids.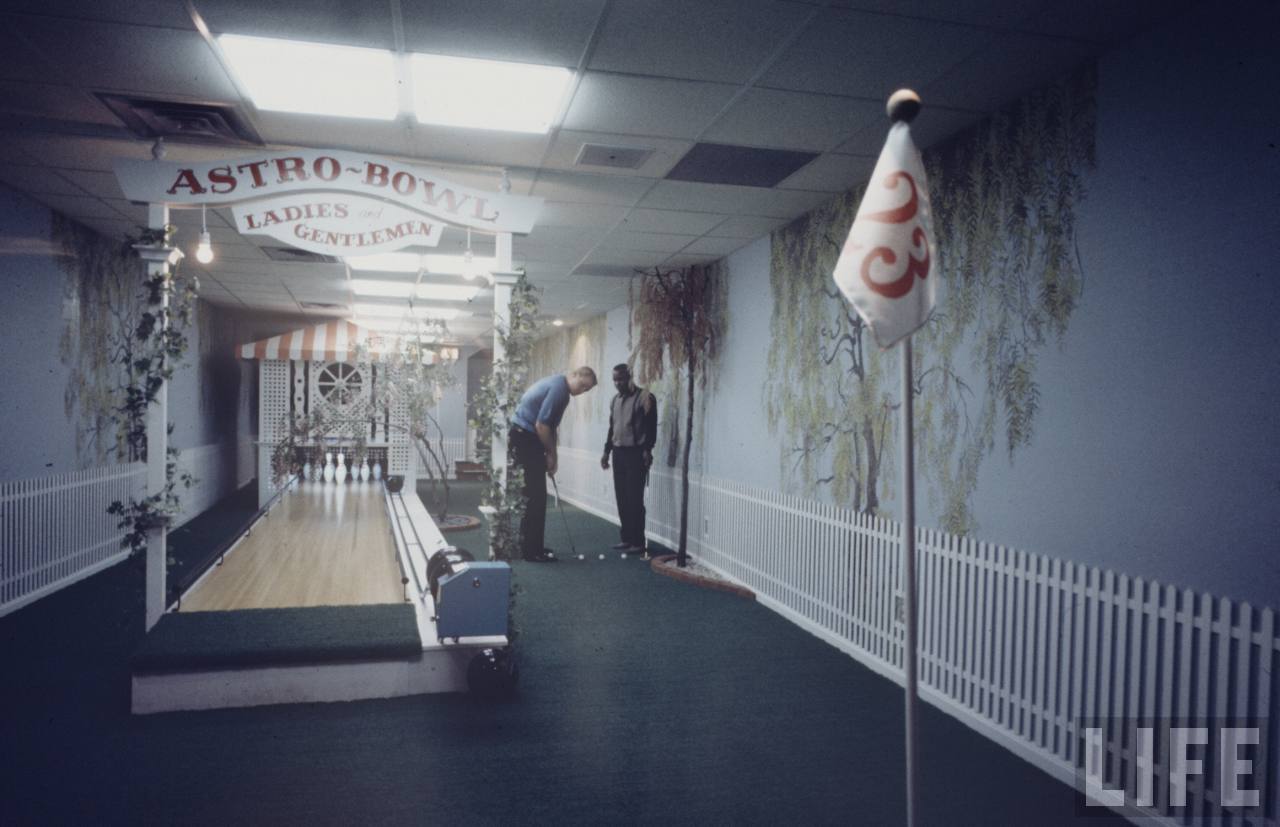 (And the adults too… )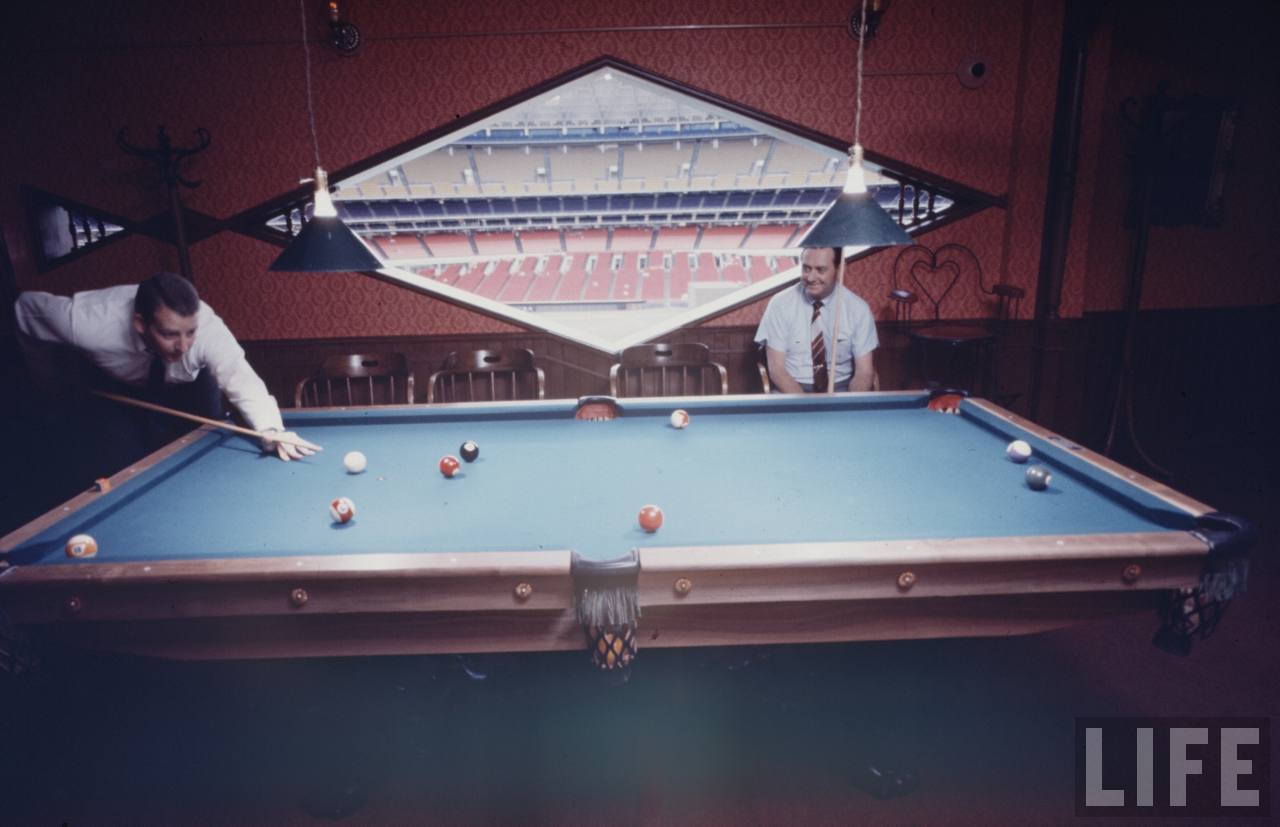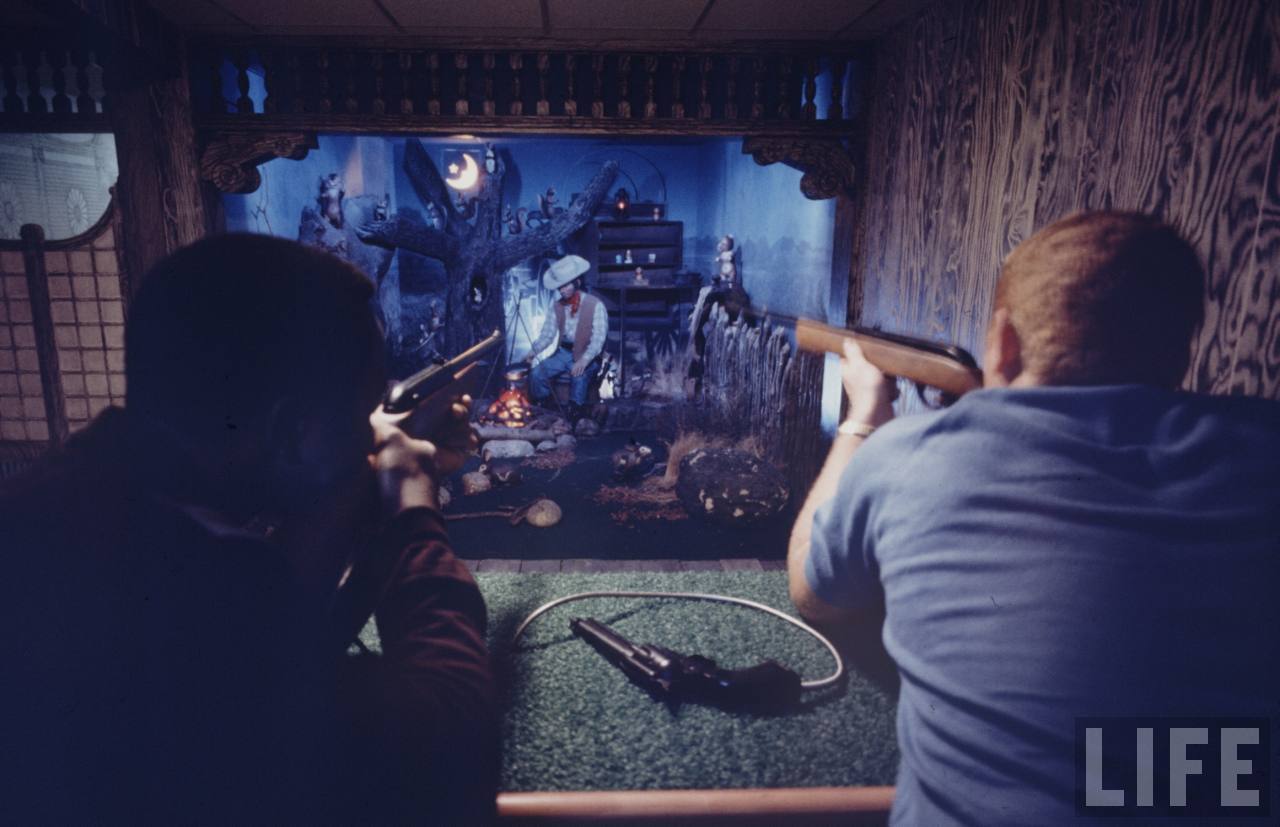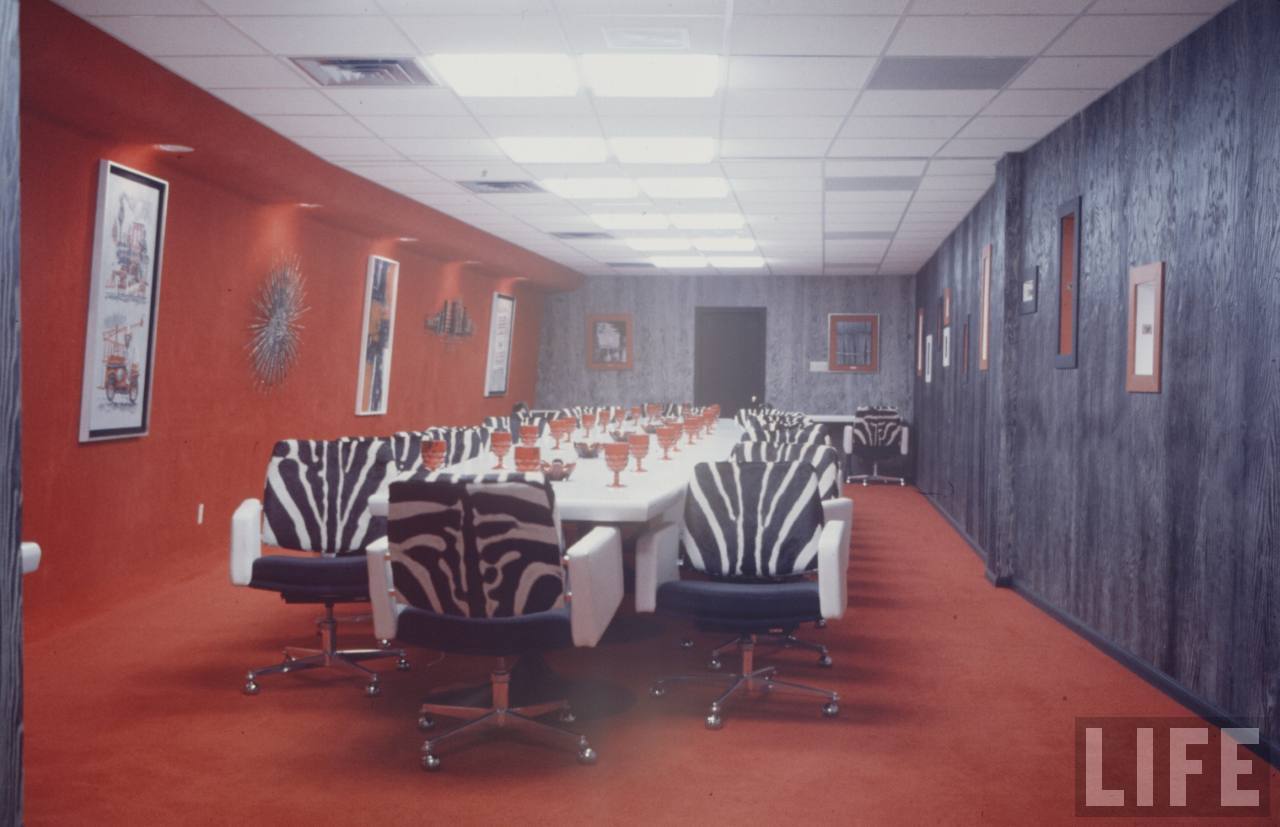 But of course, some hard work and decisions need to be made. And we all know board meetings are best conducted while sitting on zebra fur-lined swivel chairs.
The stadium living space also featured a chapel and a full Presidential Suite built for his personal friend, Lyndon Johnson, complete with a working red Presidential phone.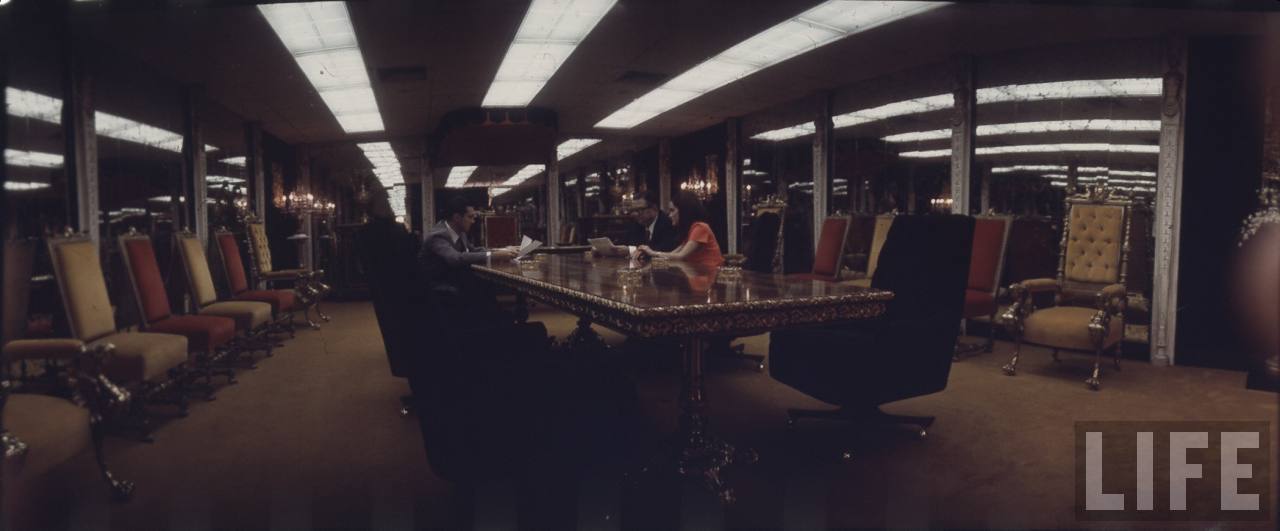 Six years after Roy Hofheinz passed away, his living area was dismantled for a 10,000 seat expansion. The Astrodome gained nationwide attention in September 2005 when it was opened as a massive shelter for refugees fleeing Hurricane Katrina, but 2008 it was closed to the public because of fire code violations. Parts of it were demolished in 2013, after several years of disuse and despite being recently added to the National Register of Historic Places, its future remains uncertain.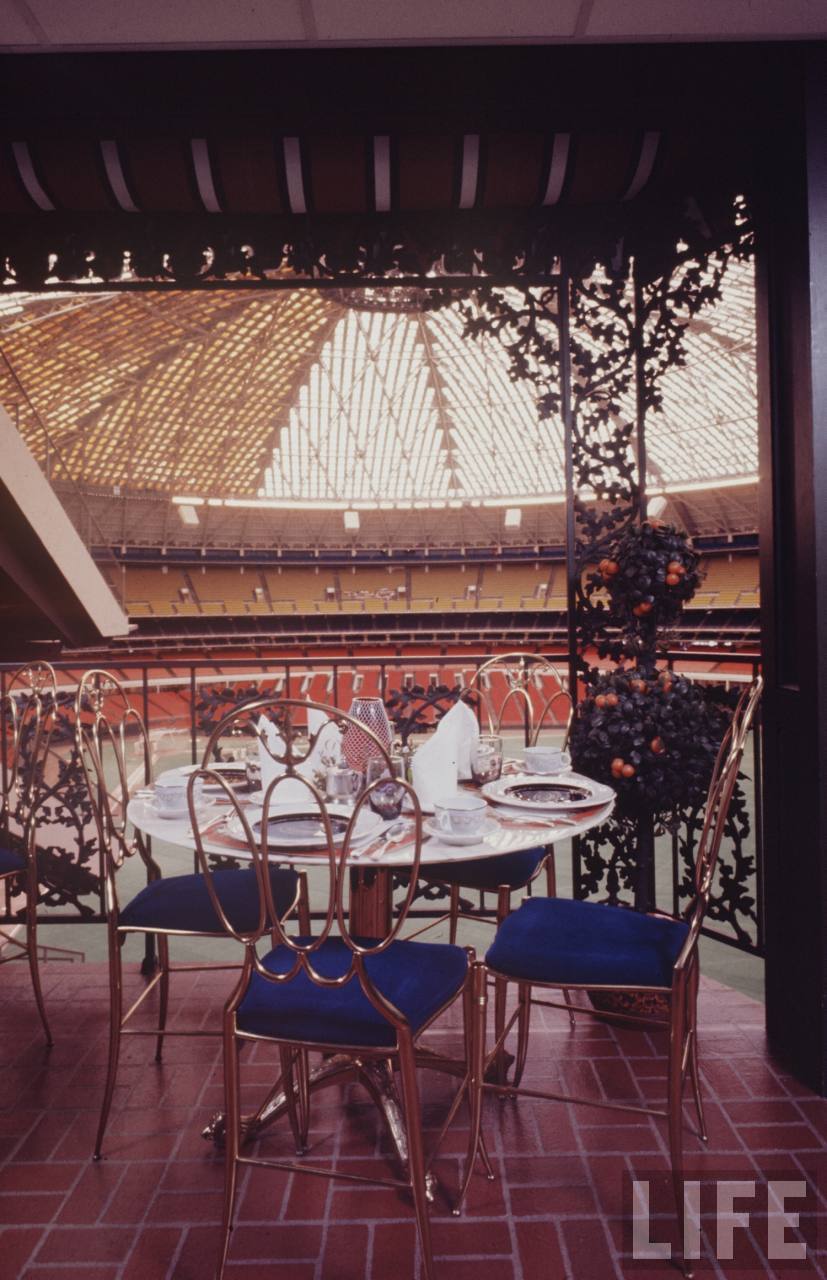 So whatever your sport of choice is, sit back and enjoy the game, but too bad you won't be watching from here!
All images by Mark Kauffman for LIFE Archives, 1968.