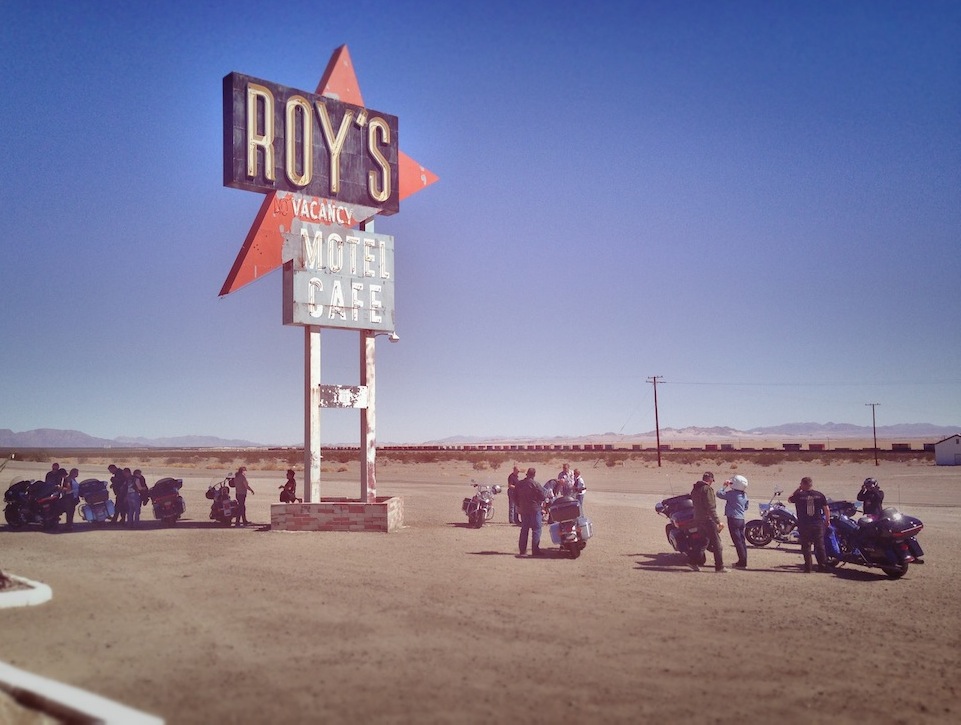 We were greeted at our first stop on Route 66 by the roar of a French biker gang rolling through the forgotten town…
Roy's Motel and Café first opened in Amboy, California in 1938 as a gas and service station along the legendary main street of America, U.S. Highway 66. In the 1940s, Roy Crowl expanded the business to include a café, an auto repair garage and motel, operating 24 hours a day – seven days a week. Roy's was always busy, cashing in on a postwar business boom as families re-discovered the joys of motor travel following the automobile industry's wartime rut.
Then in 1972, the Interstate 40 opened in California and quite literally meant the overnight loss of business and ultimate downfall for Roy's.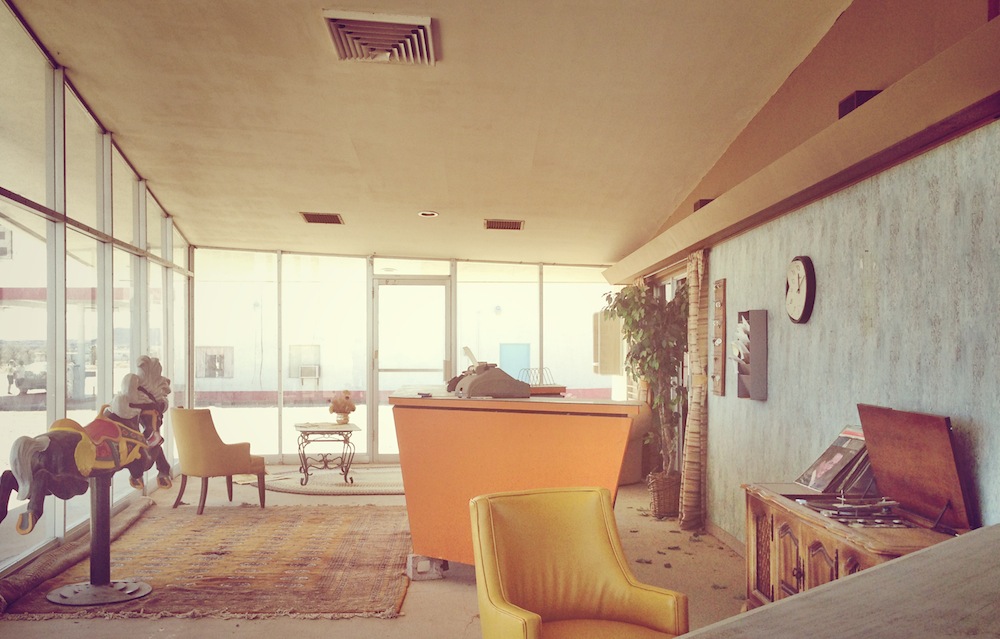 Today, despite decades of decline and failed reboots for the Route 66 landmark, Roy's is very much just as it was, preserved in a mid-century time warp. The towering neon boomerang sign still stands and the motel's reception, a fine example of Googie architecture, still has same kitschy furniture encased like dusty museum pieces in this glass box, bathed in desert sun.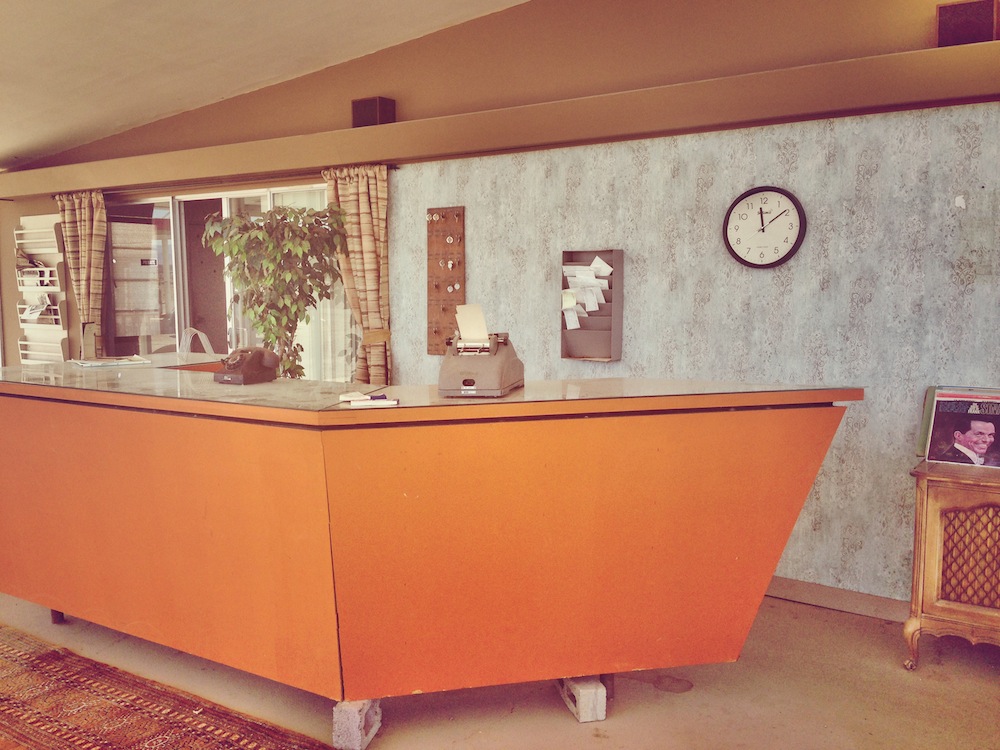 Local Californian preservationist Albert Okura, owner of the Juan Pollo chain restaurant, (a.k.a the chicken man with the 50 year plan) bought Roy's and the entire town of Amboy for $425,000 in 2005, and pledged to restore Roy's keeping its original historic Route 66 look and feel, as well as reopen it along with a new museum showcasing Amboy's history. 
The first steps, the coffee shop and gas station, have both been refurbished and were reopened on April 28, 2008. The Roy's Motel and Café repair, renovation, and restoration costs so far approach U.S.$100,000. Albert Okura also has plans to open a Roy's Café and mini-mart at the same location, although the lack of adequate potable water supplies has kept the café's kitchen closed.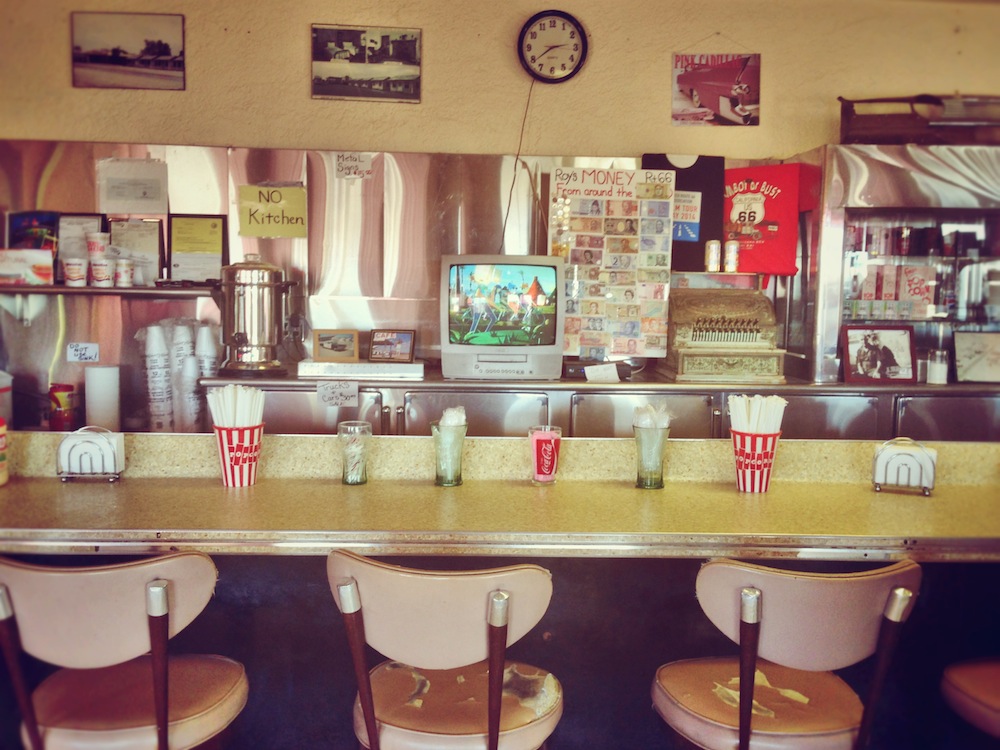 A 2013 Kickstarter campaign proposed to restore the Roy's neon signage (which sadly did not reach its funding goal) as part of a larger project by which a newly established Amboy Foundation of Art proposes to eventually rehabilitate the long-abandoned motel as a place in the desert where artists would be able to achieve solitude and inspiration.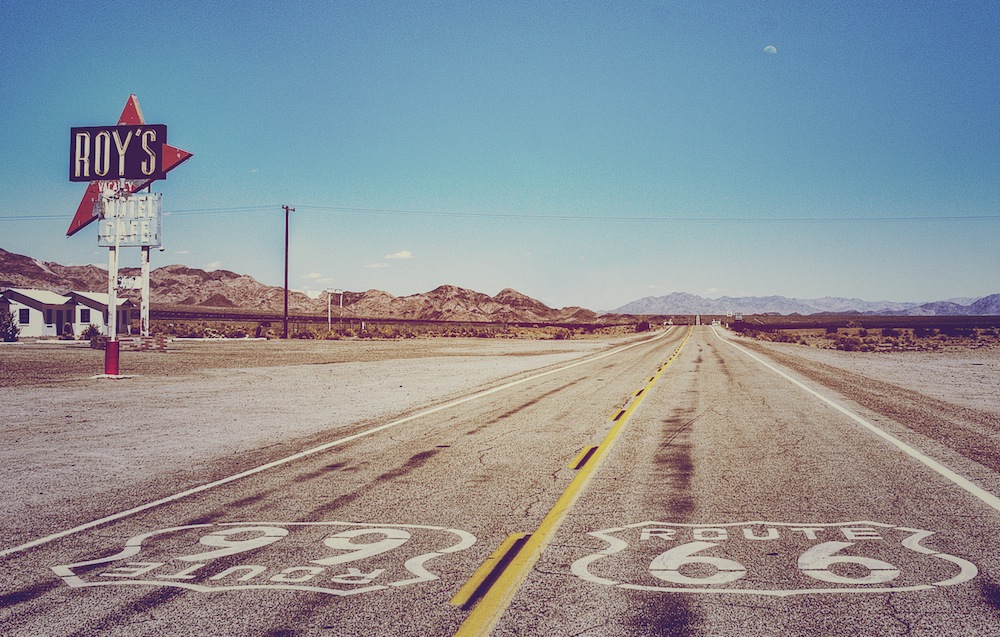 Over the years, Hollywood has also descended upon Roy's using the nostalgic setting in films such as The Hitcher as well as Kalifornia starring Brad Pitt and even in that infamous Enrique Iglesias music video, Hero.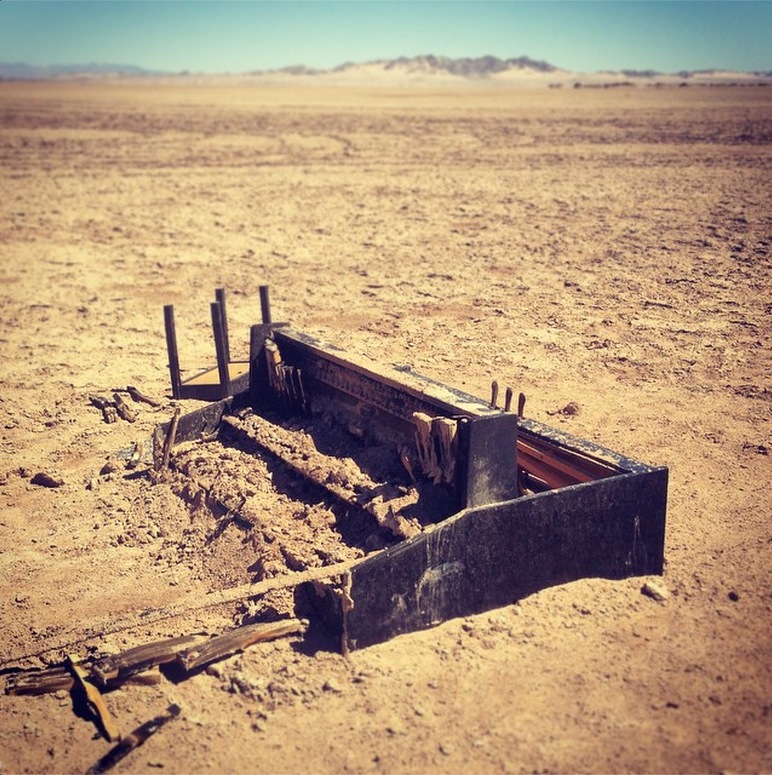 Back on the road (and a little off-road at times, where we found this piano ↑ sitting in the middle of the desert) it wasn't long before we came across our next forgotten relic of Route 66…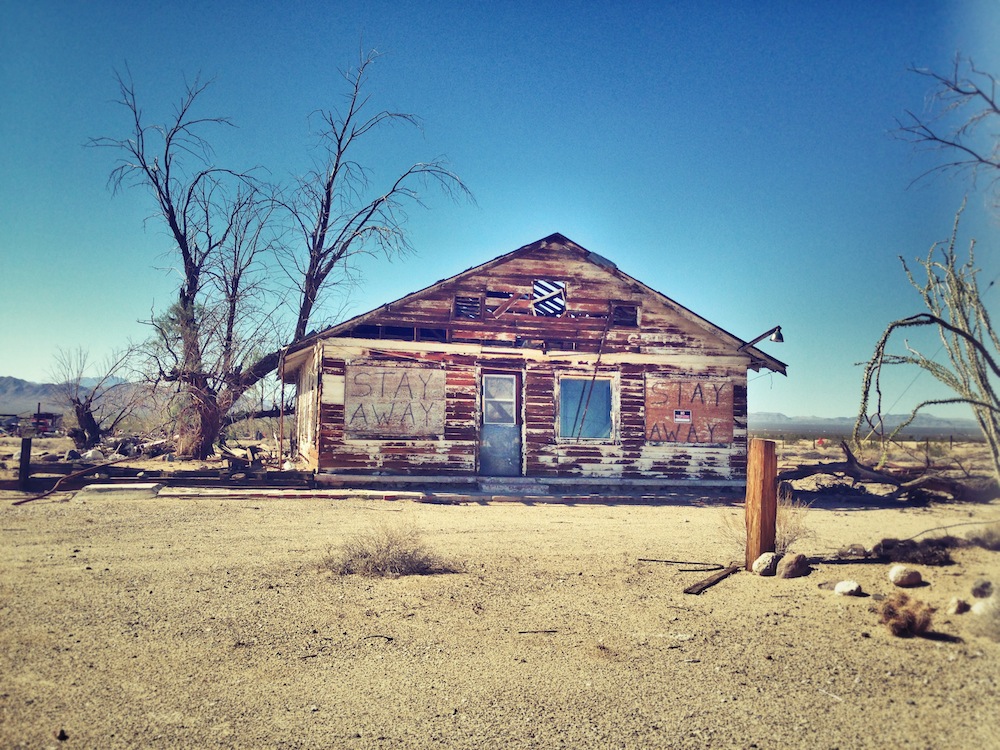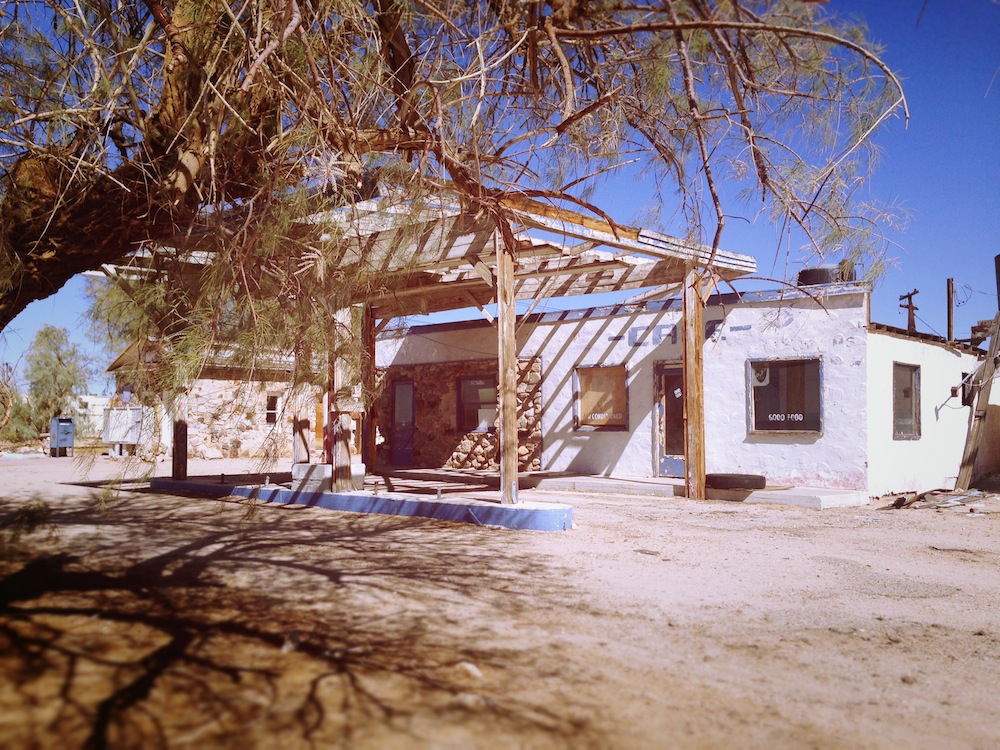 And another…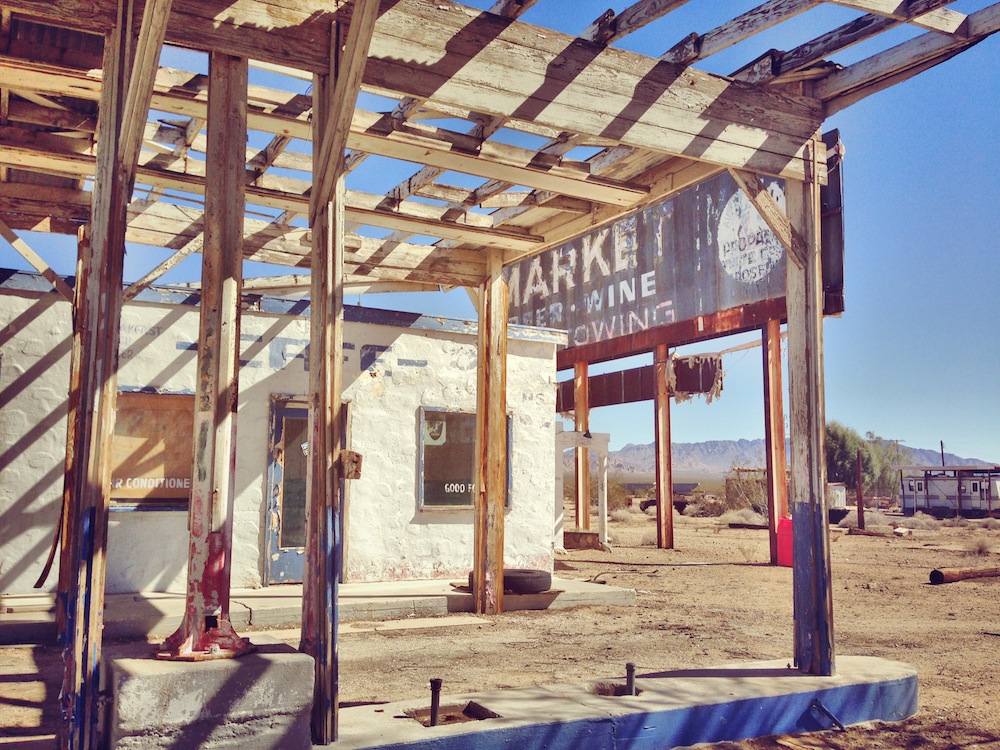 And then another…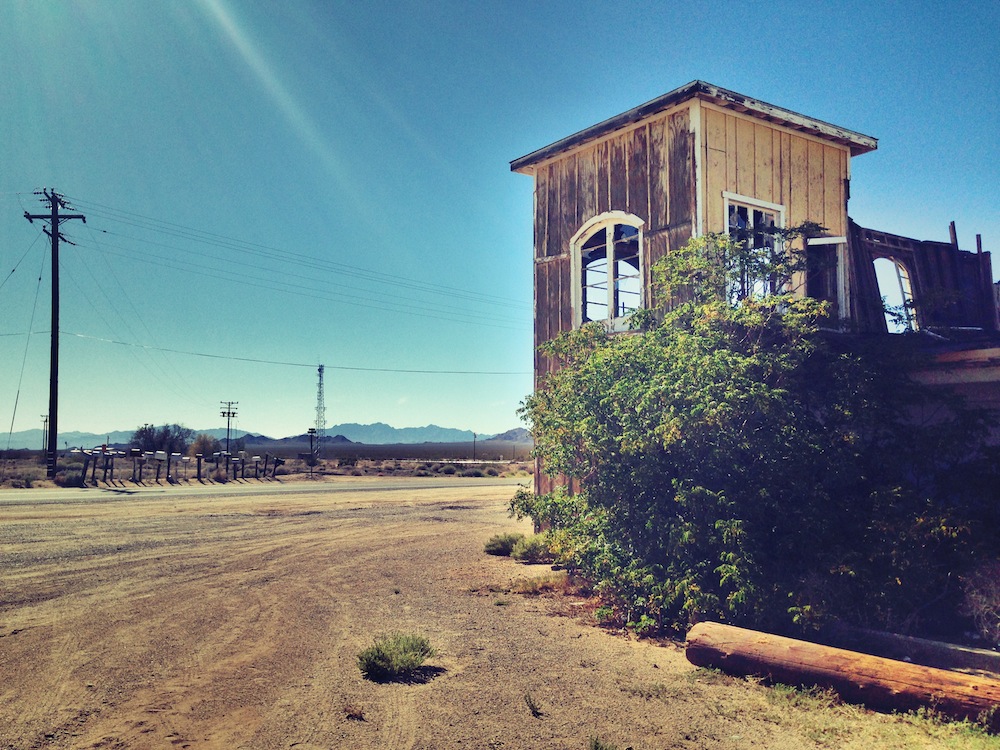 In fact, we couldn't really drive for more than ten minutes at a time without our car wheels screeching to a halt at the sight of some crumbling roadside structure calling out to be discovered…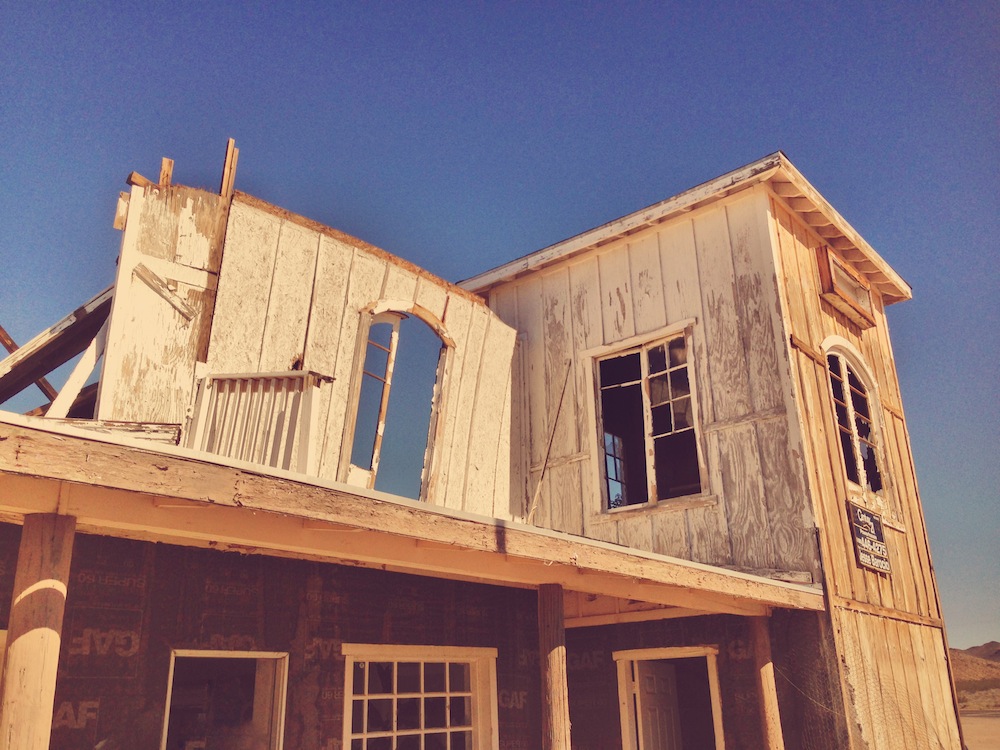 This old diner was in bad shape and yet there was a real estate sign on the side of the building left by Century 21 (contact is Jessie Barocio on 446-4275 in case you're interested).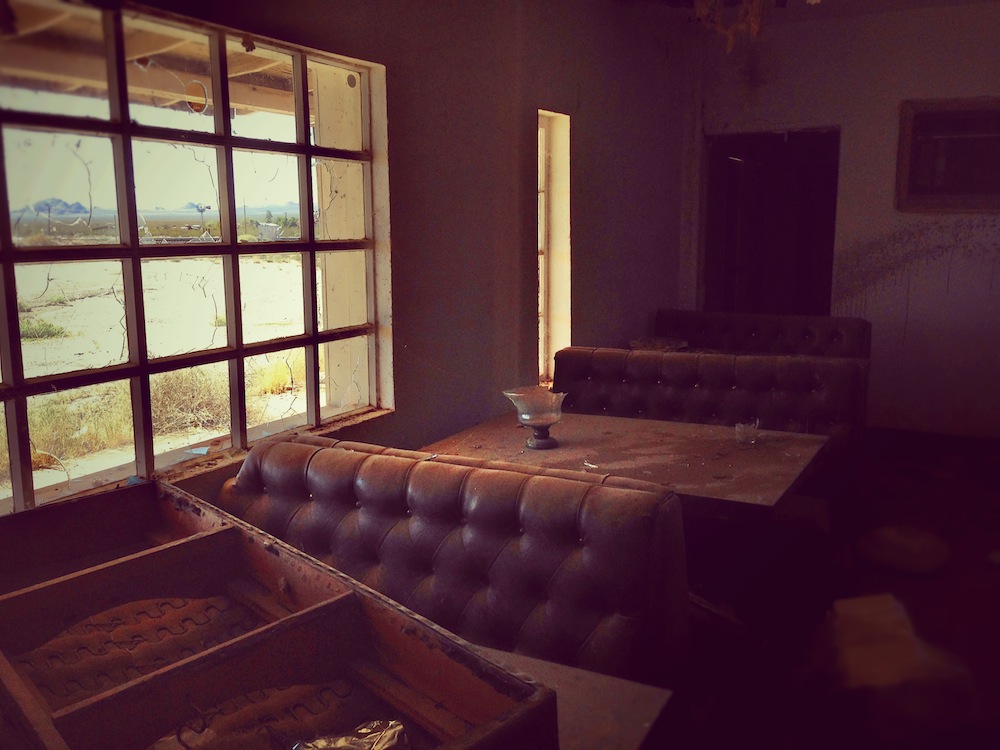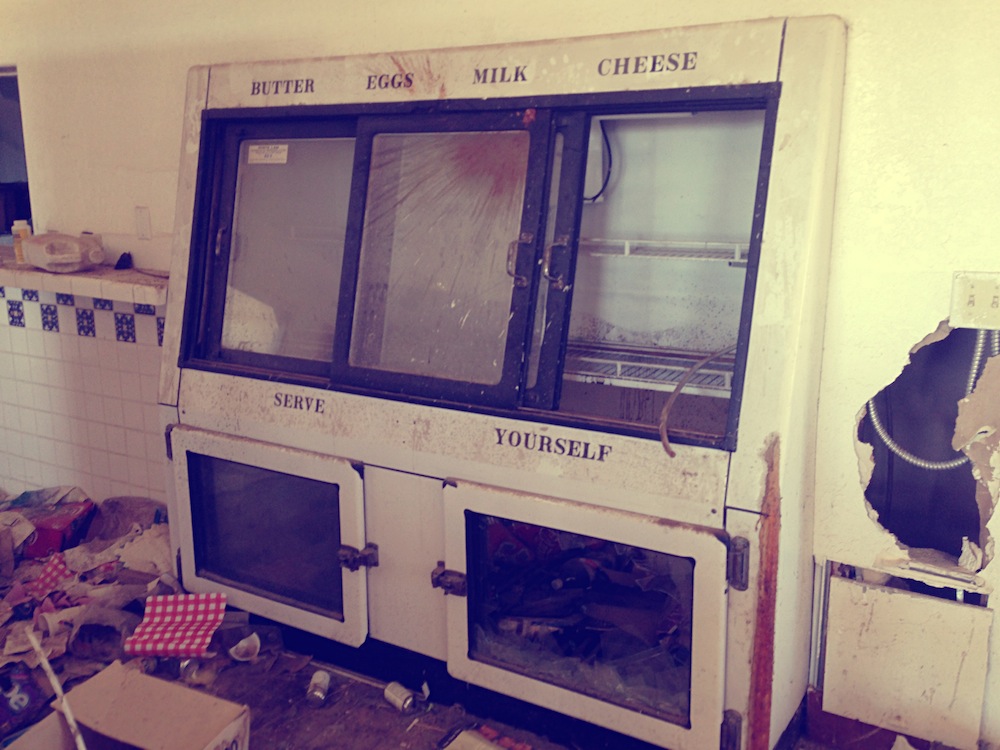 This reminds me of that era of automat dining that died out some time in the 1970s.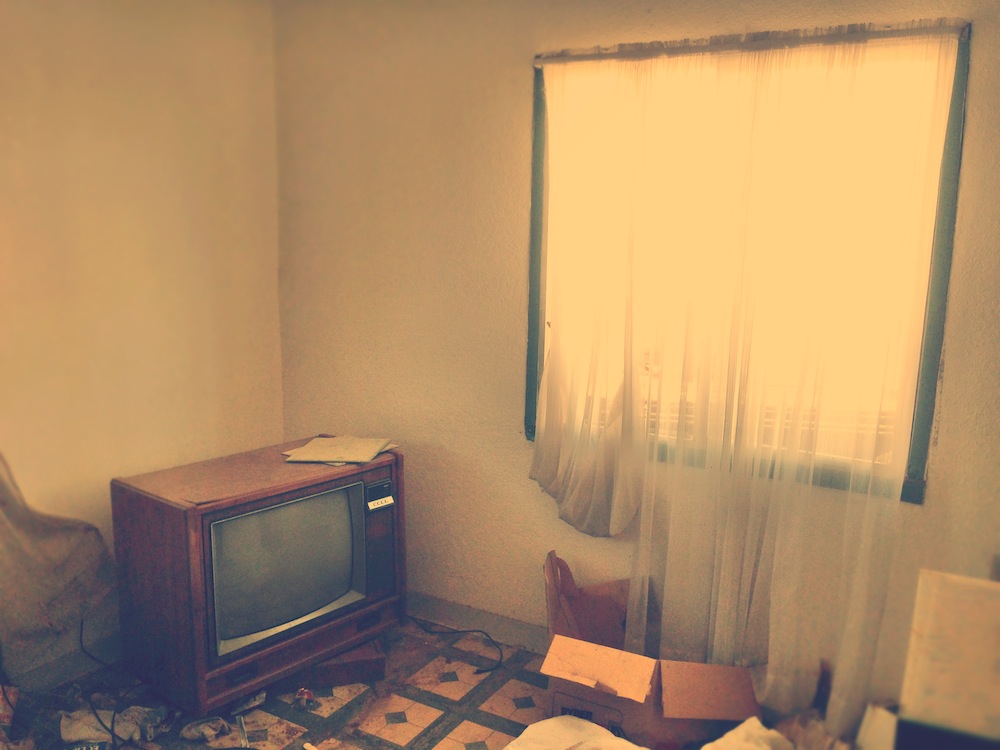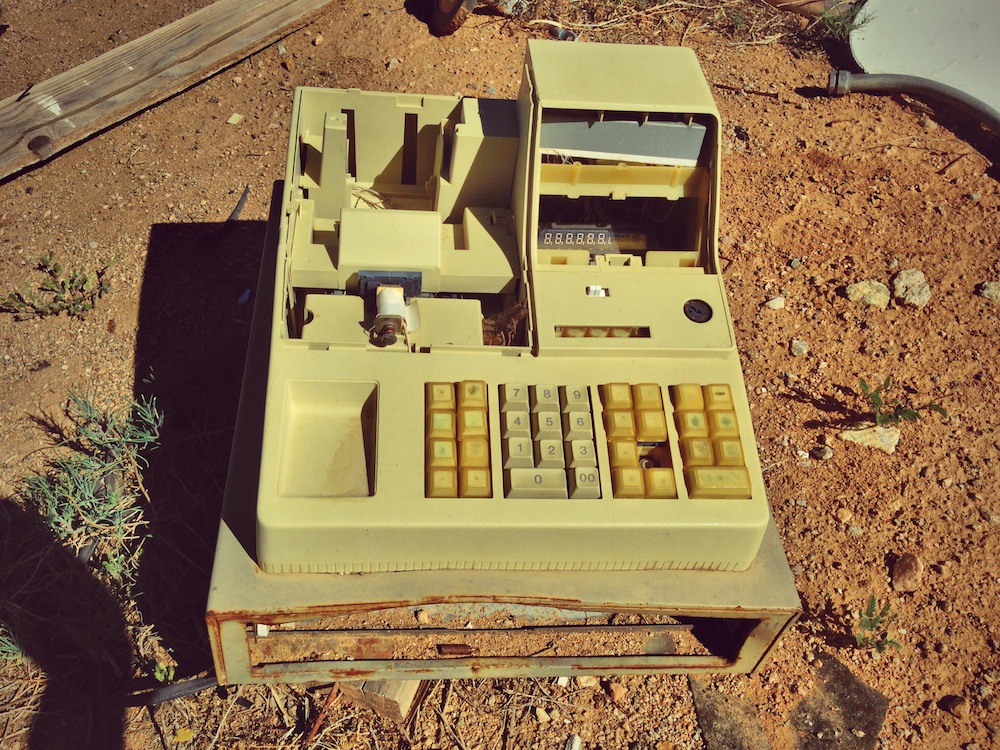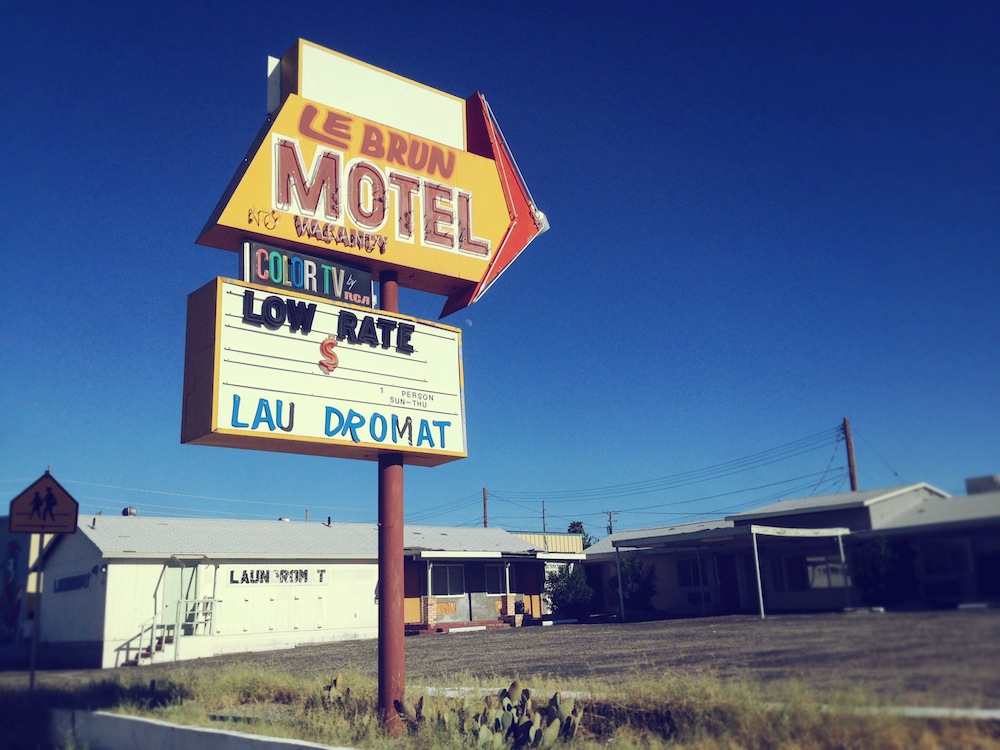 Next we passed through the sleepy but not entirely defunct Route 66 town of Needles, California, where there were several abandoned motels in a row dotting the roadside.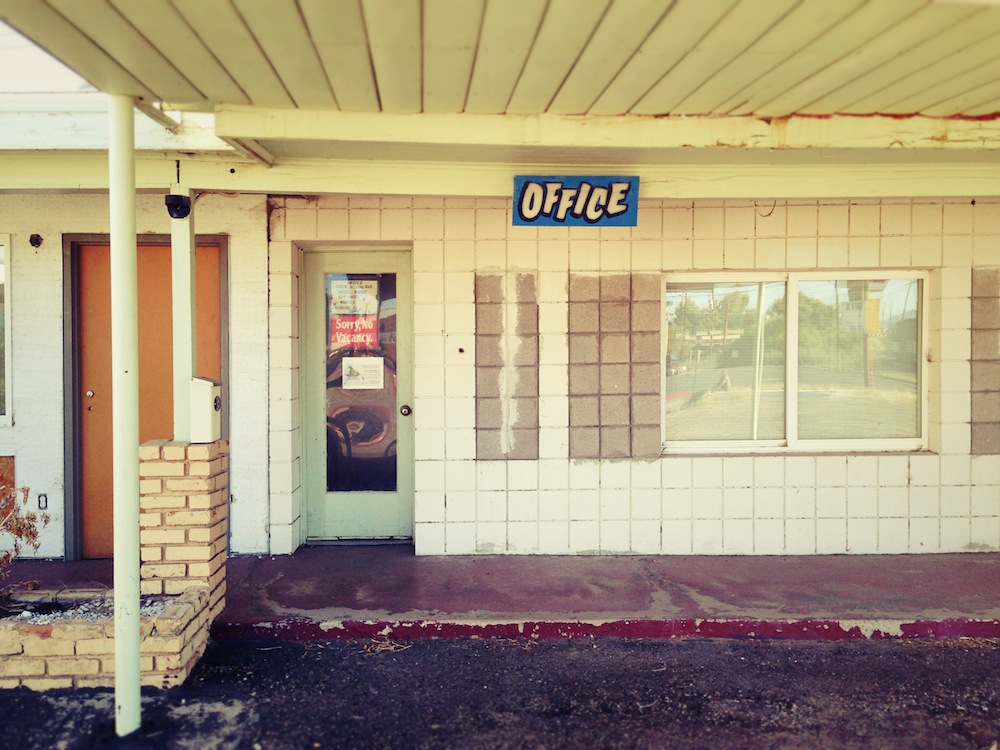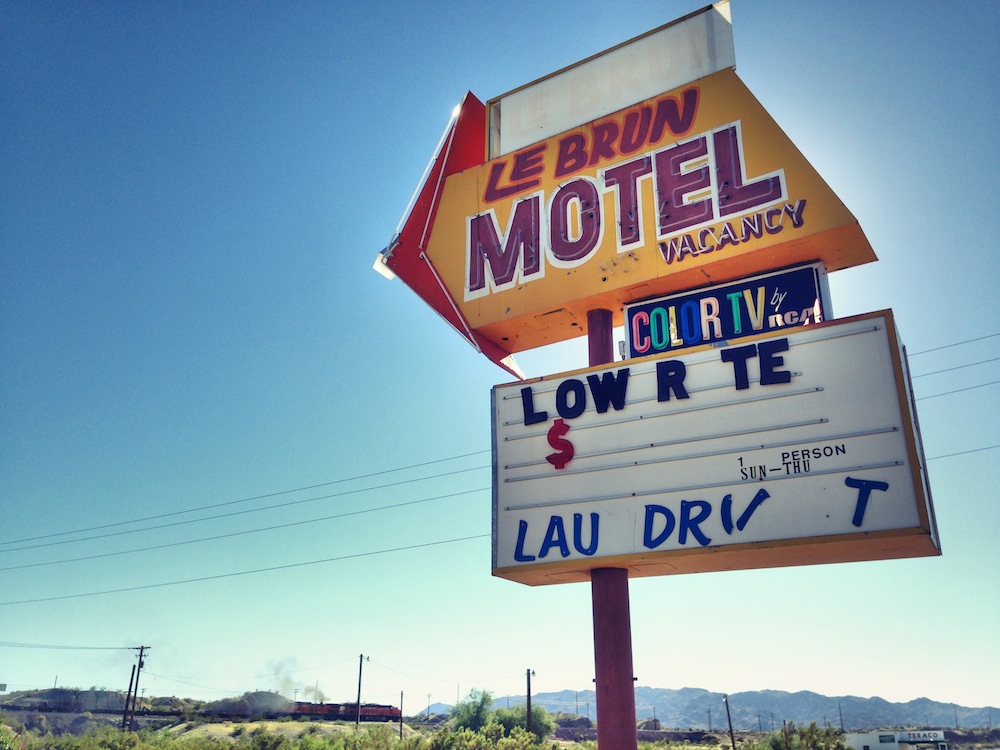 Jee whiz, look at that Betty, they got color TV!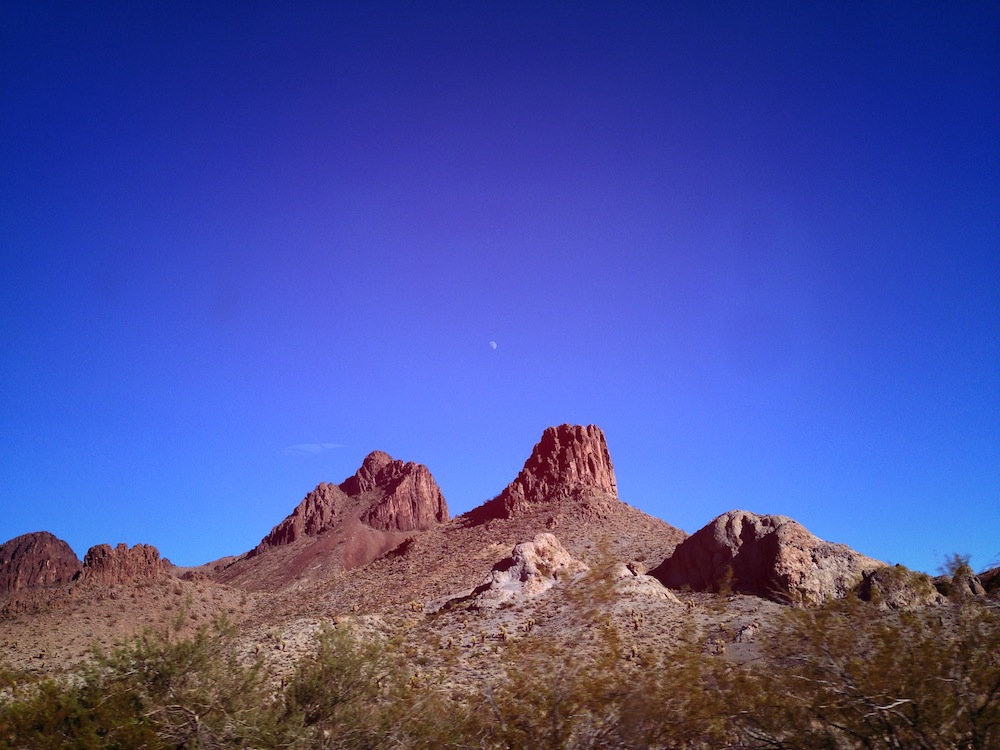 Before reluctantly making our way back to Las Vegas to hop on our plane back to Paris, we dipped our toes into Arizona in search of more Route 66 relics.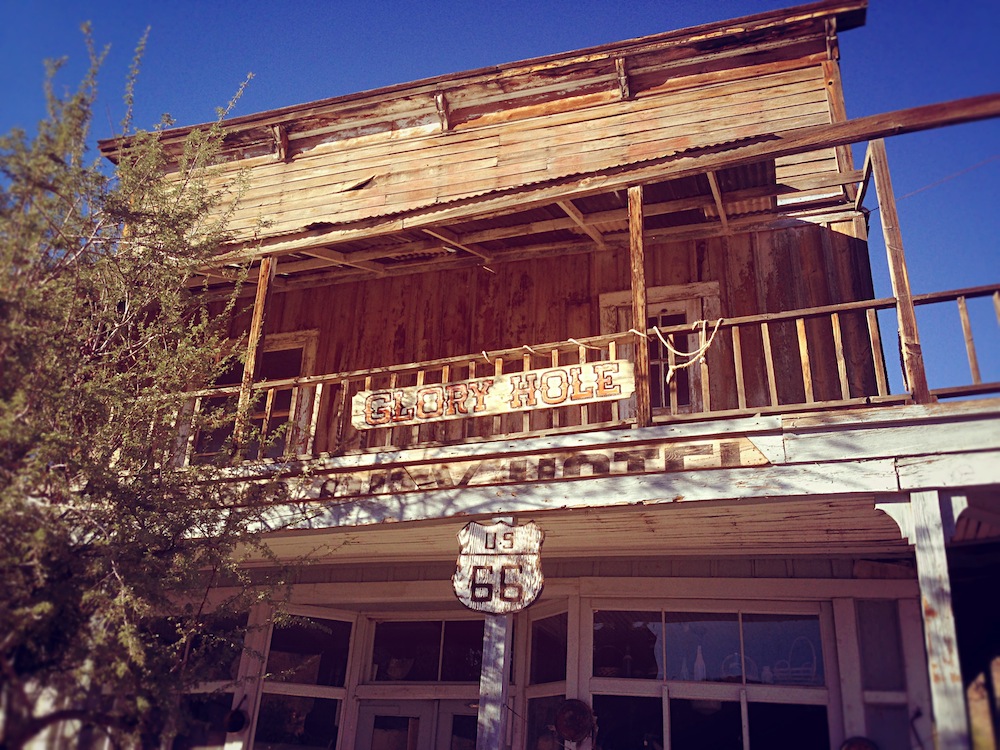 Almost an hour after crossing the border, we found ourselves in Oatman, a former mining town which bills itself as a "living ghost town". Essentially 150 yards of weathered buildings now serving as antiques stores, tourist saloons and junky souvenir shops perched along the one road you drove in on, Oatman is just a bit of good Old West fun.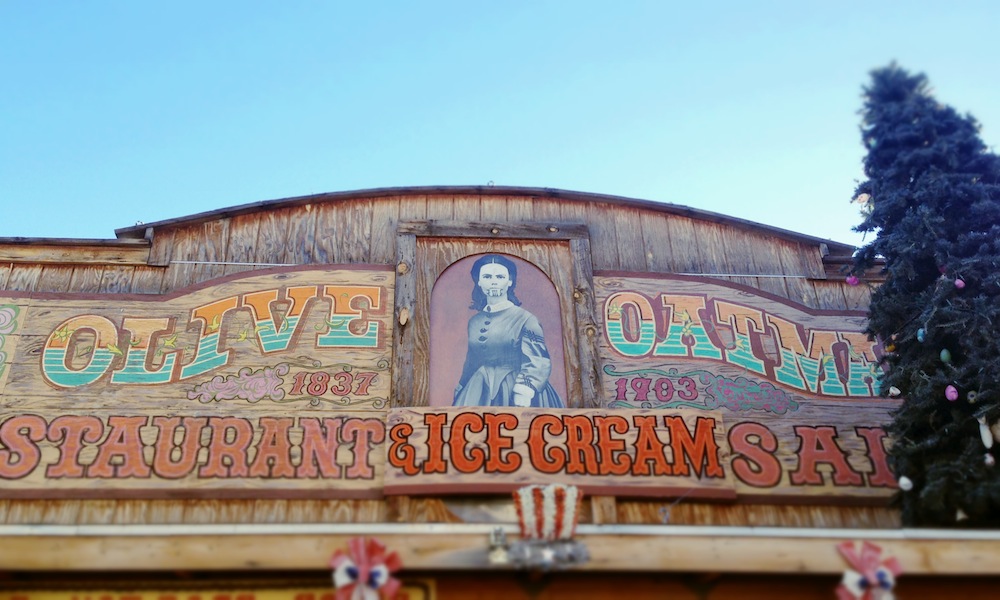 Oatman was named in honor of Olive Oatman, who as a young girl, was kidnapped by an Apache tribe, sold to Mojave Indians and later rescued in a trade in 1857 near the current site of the town. She was given a chin tattoo was given her by the Mojave Indians, who reportedly treated her well.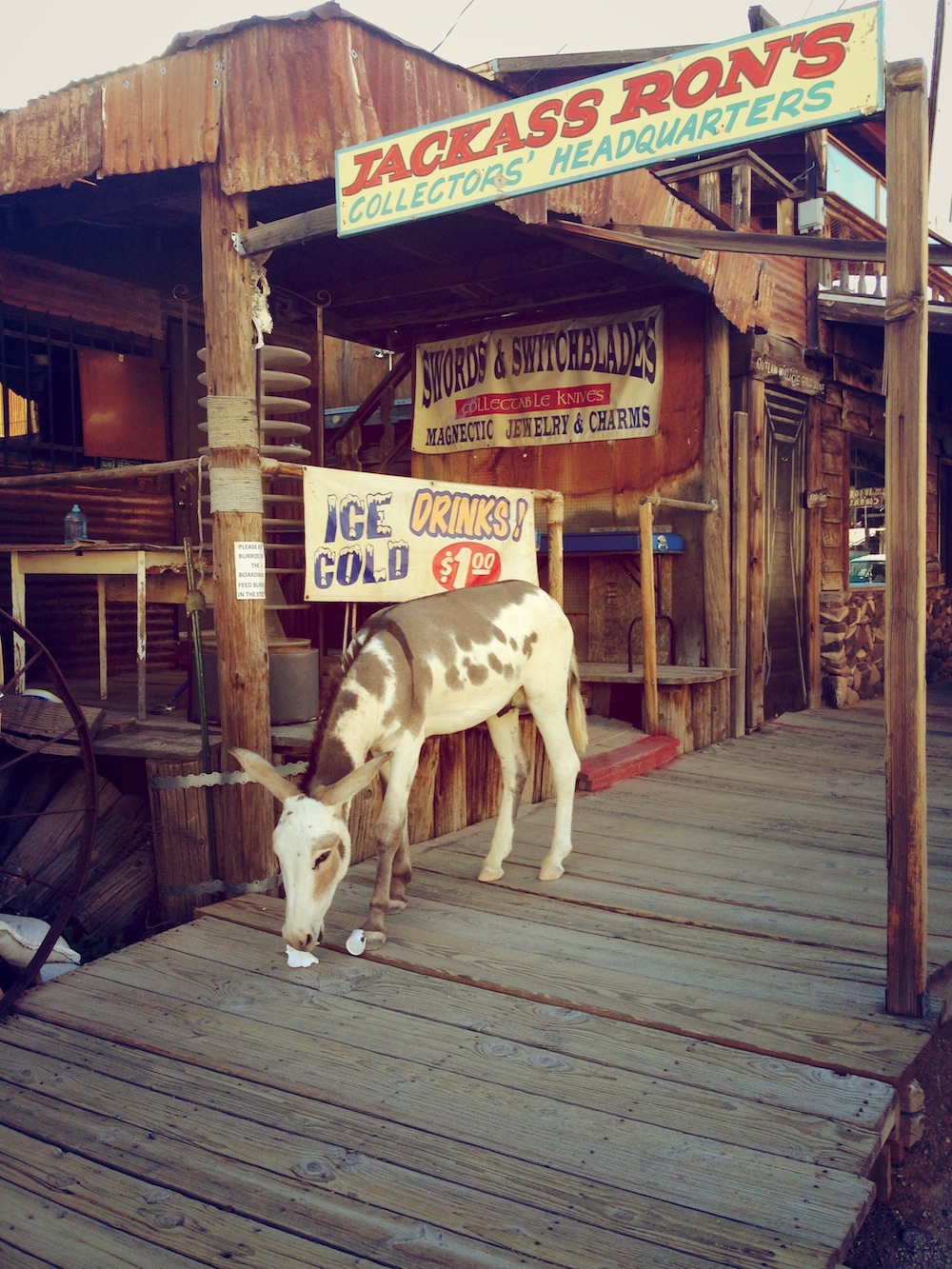 But one of the most memorable things about Oatman is the four-legged residents that seem to have taken over the town. Nibbling on something outside a saloon or wandering the streets greeting travelers, my guess that there may just be more mules in Oatman than people.
These "Wild" Burro's are the descendants of burros brought here by the miners in the late 1800s; when the miners no longer needed them, they were turned loose. Each morning they come into town looking for food and wander back to the hills at night.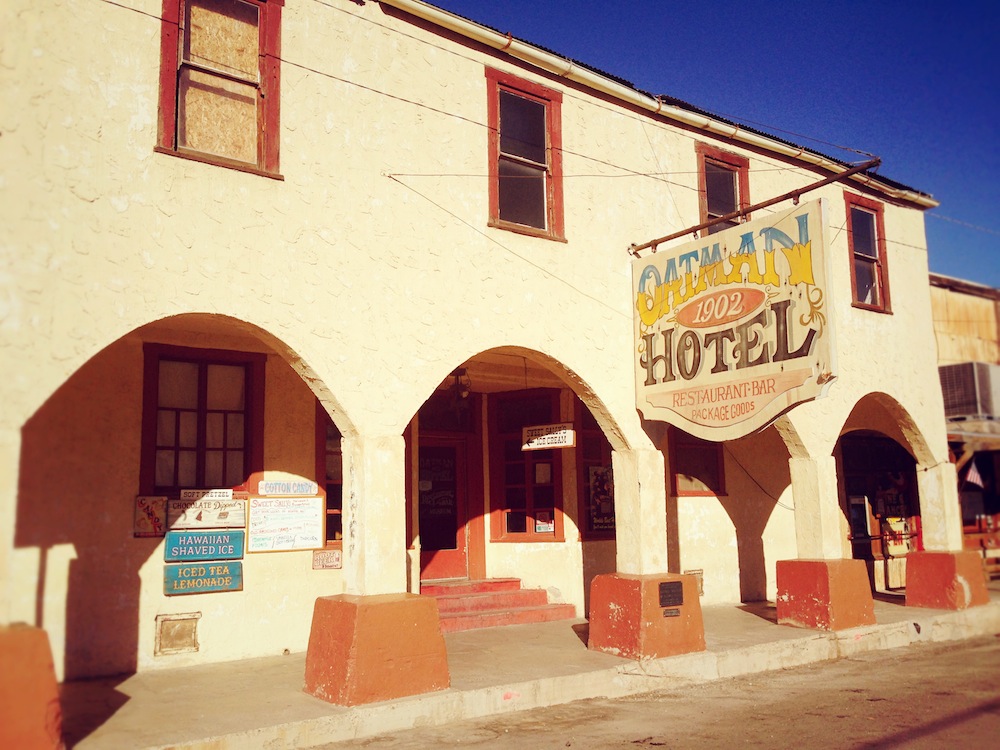 Oatman is also famous for its hotel where movie stars Clark Gable and Carole Lombard honeymooned discretely away from the gossip columns of Hollywood. It was the handsome womaniser's third marriage and the couple often returned to the hotel for the peace and solitude it afforded them. Clark was known to spend many a night playing poker with some of the miners. Carole was tragically killed in a plane crash in 1942 but they say the couple still roam the halls of the Oatman hotel, refusing to leave the old hotel they were so fond of.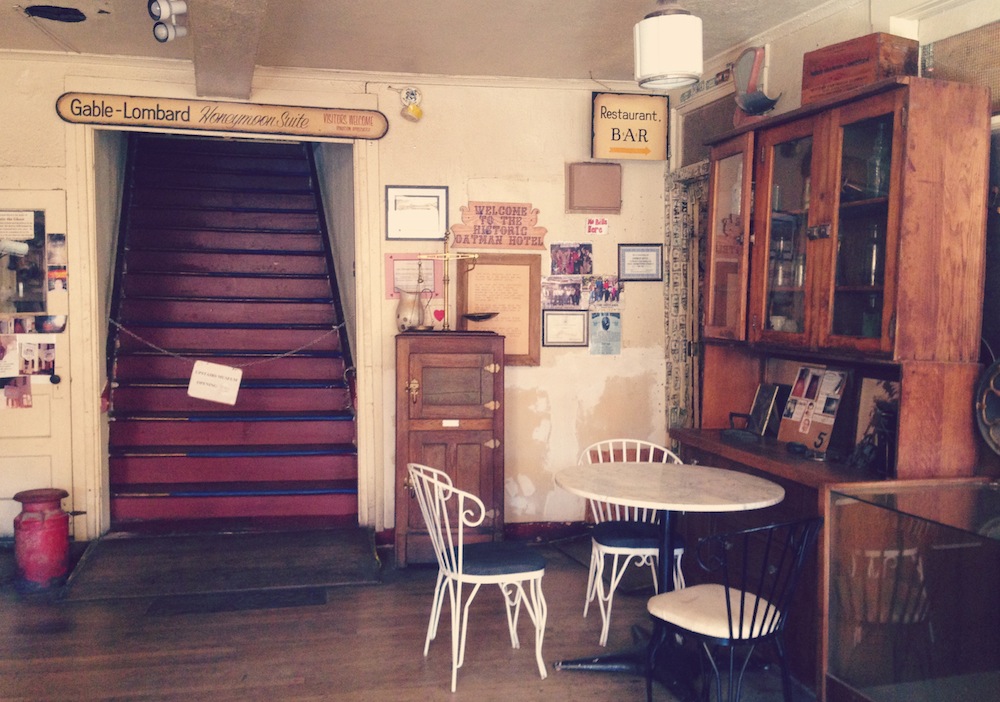 The hotel now operates with sporadic opening hours as a museum. It was of course closed when we rolled into town at 4.30pm, but if you have any luck and find it open, you can visit the Hollywood couple's old suite, which museum staff will tell you is most definitely haunted, claiming they often hear the pair whispering and laughing from the room when it is empty.
One professional photographer even claims to have taken a picture of the empty room and seen the ghostly figure of a man appear on the developed print
But if you're not into all that ghostly hoo-ha, even if the museum is closed, the neat old diner next door is always open and definitely worth a peak.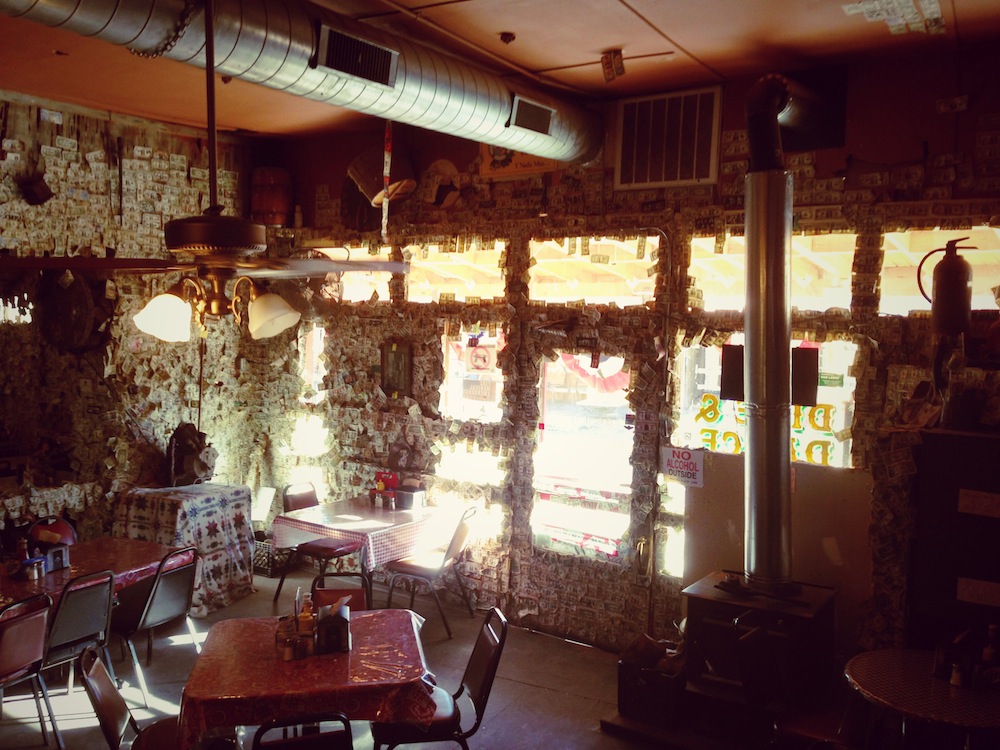 Appropriately named the Dollar Bill bar,  you'll find ice cold beer on tap and the walls and ceilings are plastered with $1 bills. The bartenders and locals are very friendly too.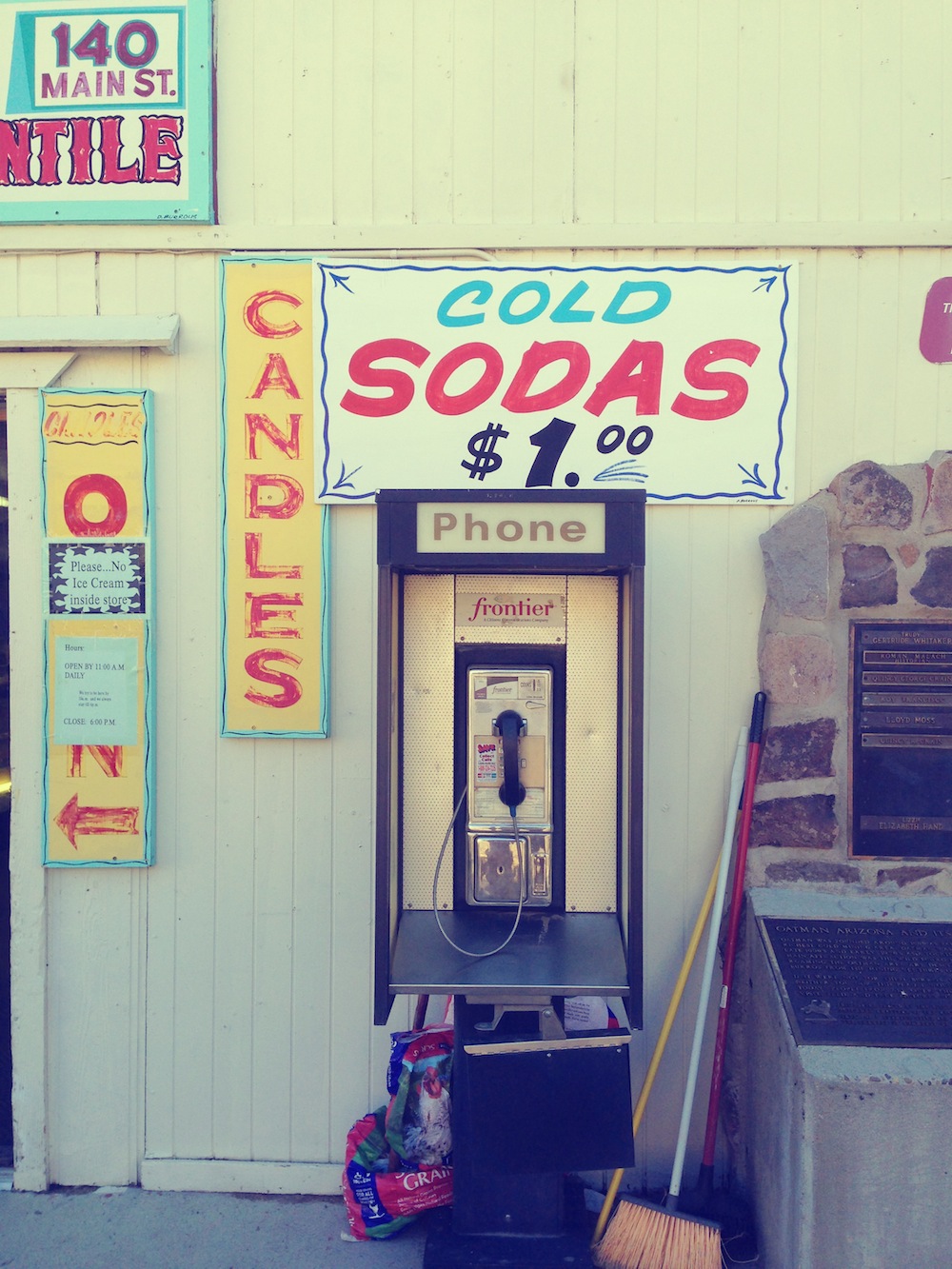 But all too soon, our American adventure has come to a close and Paris awaits. I can think of a worse place to be going home to, but this road trip has been an absolutely unforgettable adventure. I'd like to thank all of the Californian folks who have welcomed us so warmly and let us snoop around your backyard. Thanks to the wonderful readers who came to meet me in San Francisco and Los Angeles; faces I'll never forget. And of course, thanks to you for following our journey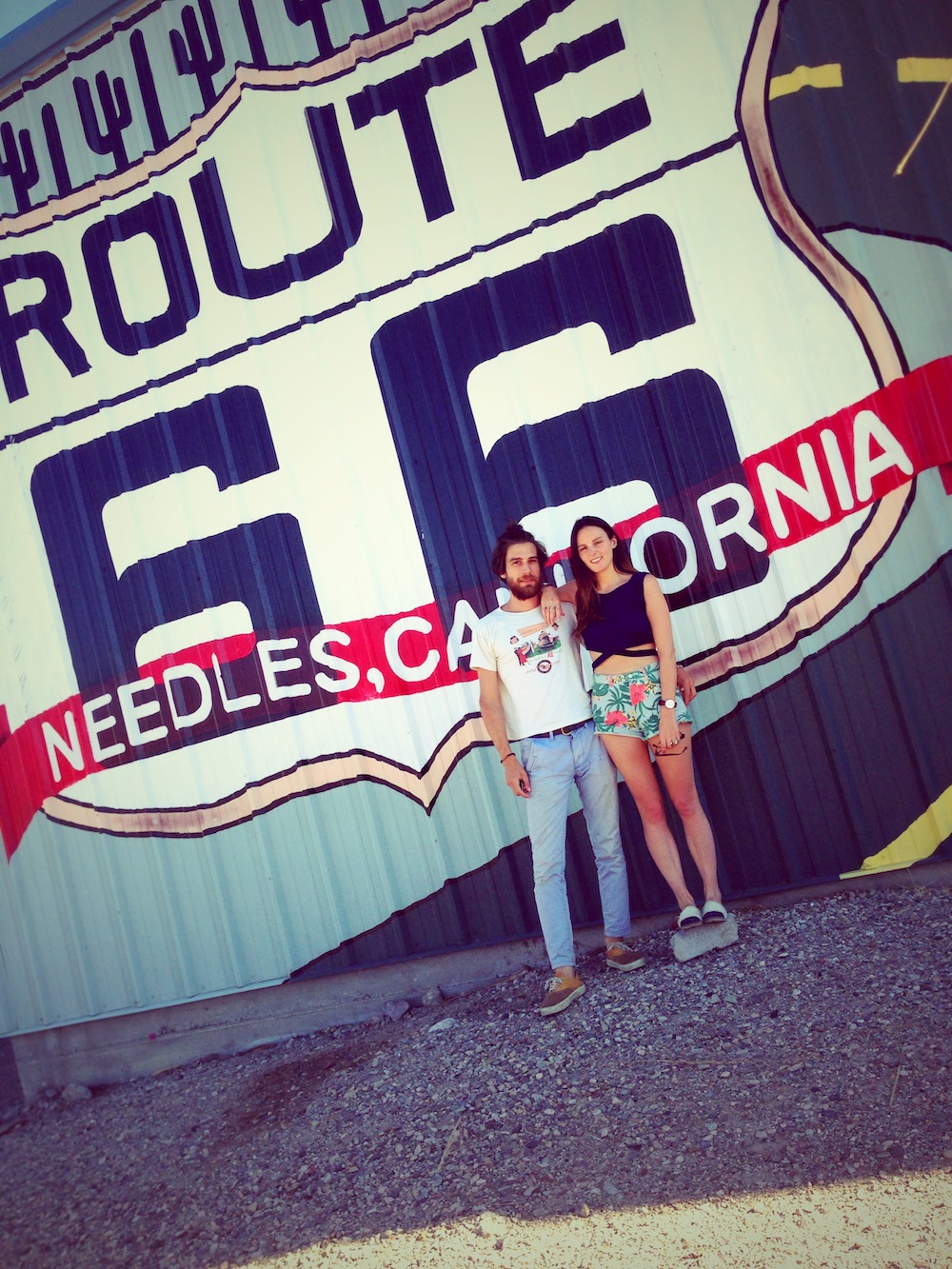 Something tells me this certainly isn't the end of my love story with California. Until next time, this is the MessyNessyChic team signing off stateside.
I'll be unloading some last few throwback snaps on Instagram over the next few days, but you can catch up on all MessyNessy's California road trip posts by searching #MessyNessyCalifornia.