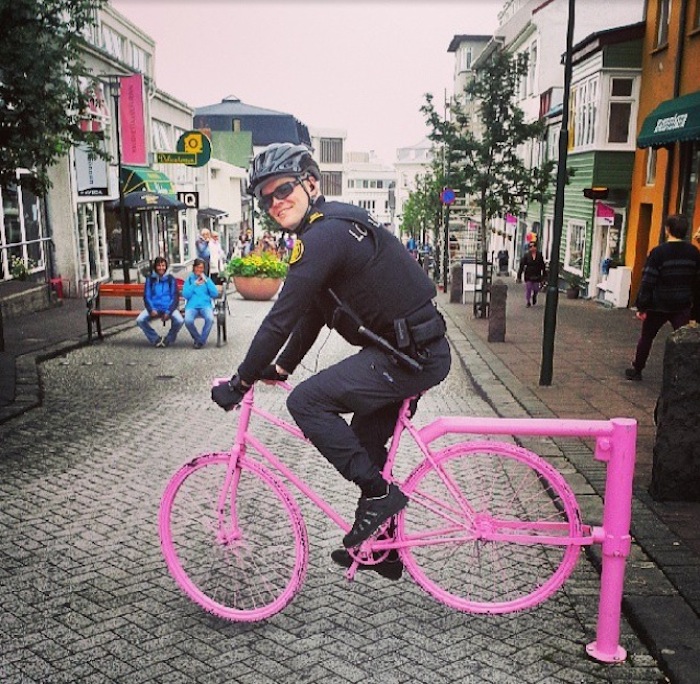 I didn't even know police forces having instagram accounts was a thing, but apparently it is. The NYPD even has time for one. But no one gets it quite like the official Instagram account of the Reykjavík metropolitan police. From silly selfless, posing with adorable kittens to re-enacting their own scenes from Baywatch and using all the right hashtags, the charming coppers of Iceland's capital have accumulated more than 144K instagram followers– that's even more than the total population of Reykjavík (around 118k).
But of course, you might recall an article when we met the coolest mayor in the world, the cross-dressing comedian elected mayor of Reykjavík from 2000-2014, so it shouldn't come as too much of a surprise that this city has the coolest police force to boot.
Here's how to win at instagram, (and at being a police force the people can get behind)…
Follow the coolest police force on Instagram.
via Kateoplis
PS. Discover my own visual cabinet of curiosities for the undiscovered and forgotten on my Instagram