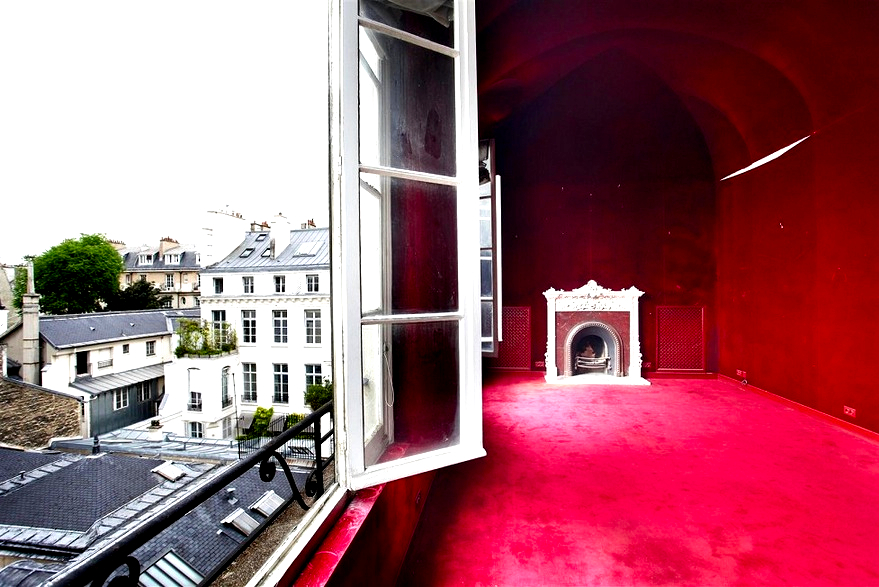 Isn't it just fabulous?! A little strange, but kinda fabulous. I'm picturing Jessica Rabbit smoking her cigarette pipe out of the window here on a misty evening in Paris, the opening scene for her own sexy French spin-off story.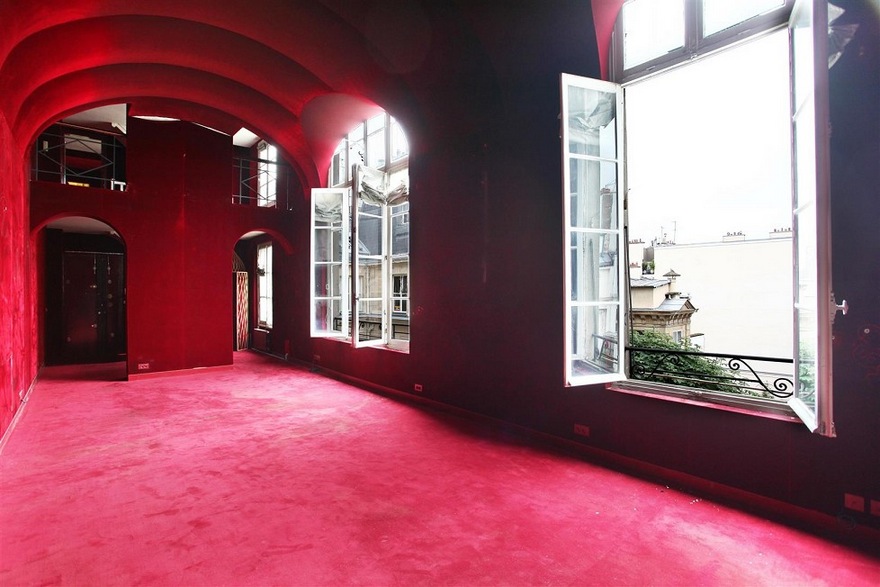 It's like we've stepped inside the church of red velvet, on the top floor of a luxurious 18th century building on Paris' Left Bank. I found it listed for sale in the property dossier of the French real estate agency, Emile Garcin– 156 square meters of mostly floor to ceiling velvet with a 12 sqm roof terrace. The triplex two bedroom apartment is asking €3,000,000.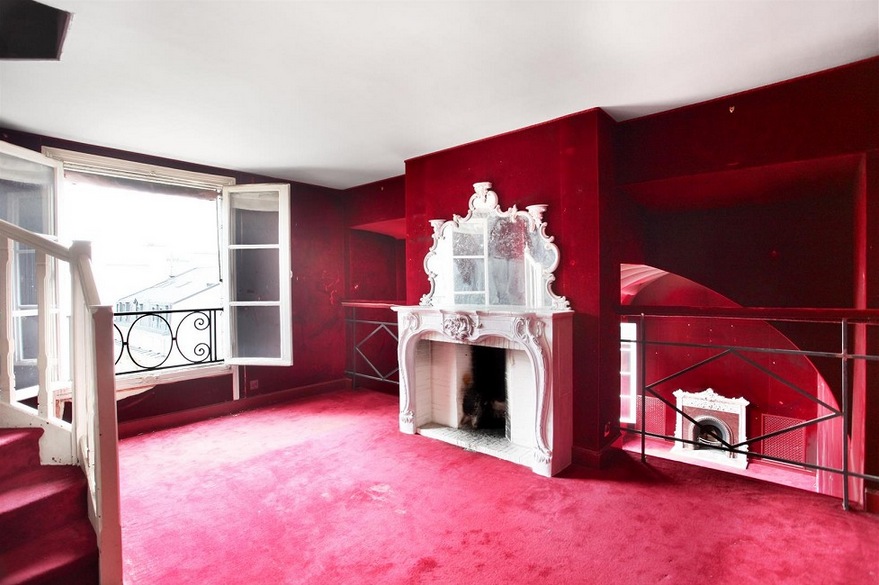 Needless to say, you'd have to like red and velvet as much as the previous owner did, or whoever it was that decorated this raunchy red velvet mini palace. Was it even used as an apartment? Perhaps it was once some super secret members club where Parisians of the night indulged in more than a red velvet cupcake or two if you catch my drift!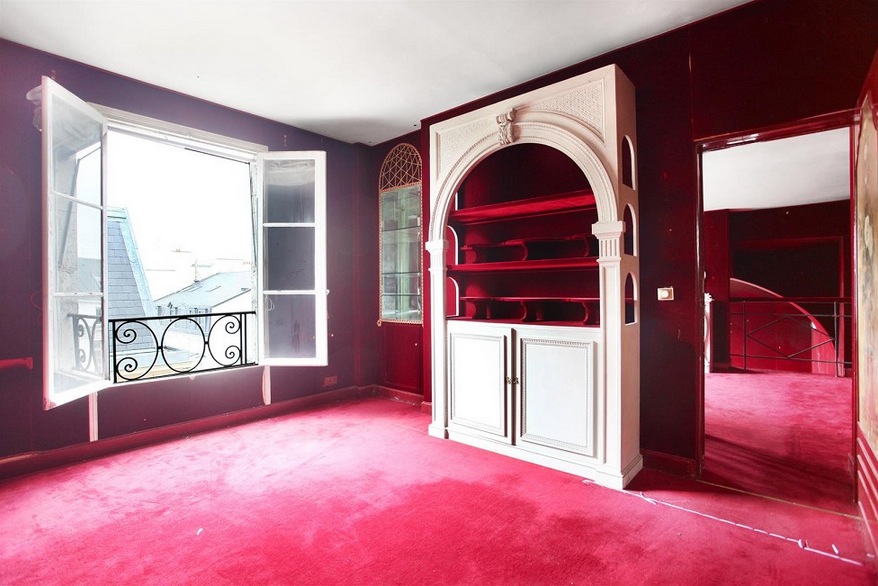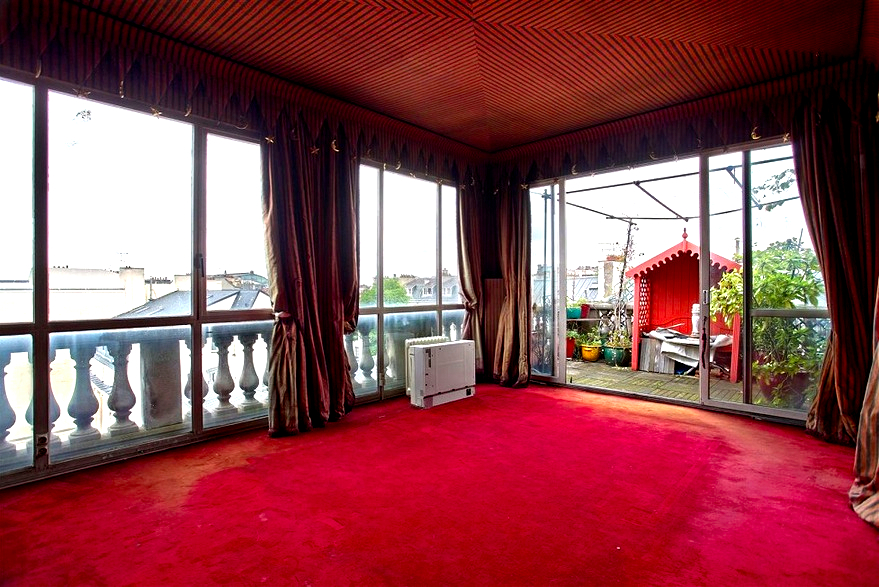 The unusual listing clearly needs a bit of renovation, including the terrace room, which I think could personally do without the Hugh Hefner "morning after at the Playboy mansion" vibe. The building entrance hall however, is very Marie Antoinette.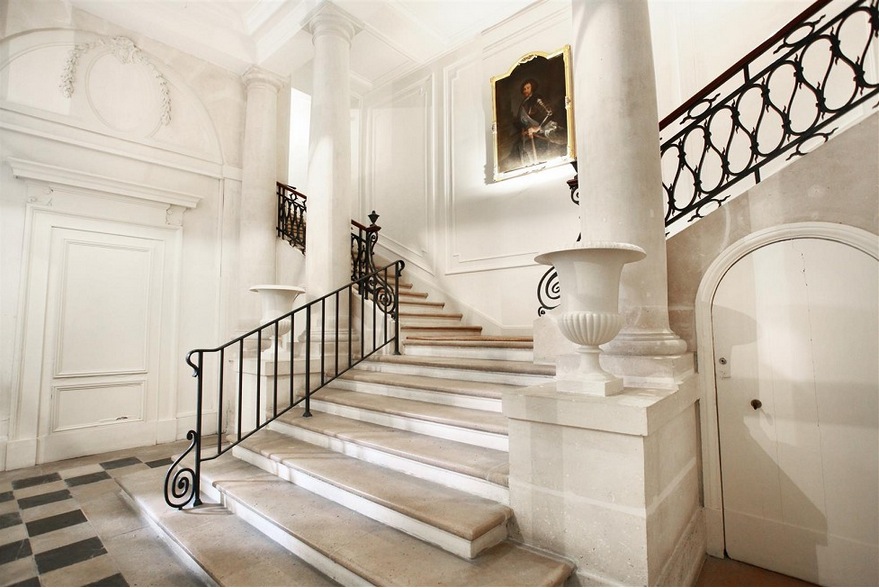 And the view doesn't need much work either…

Find the listing on Emile Garcin.