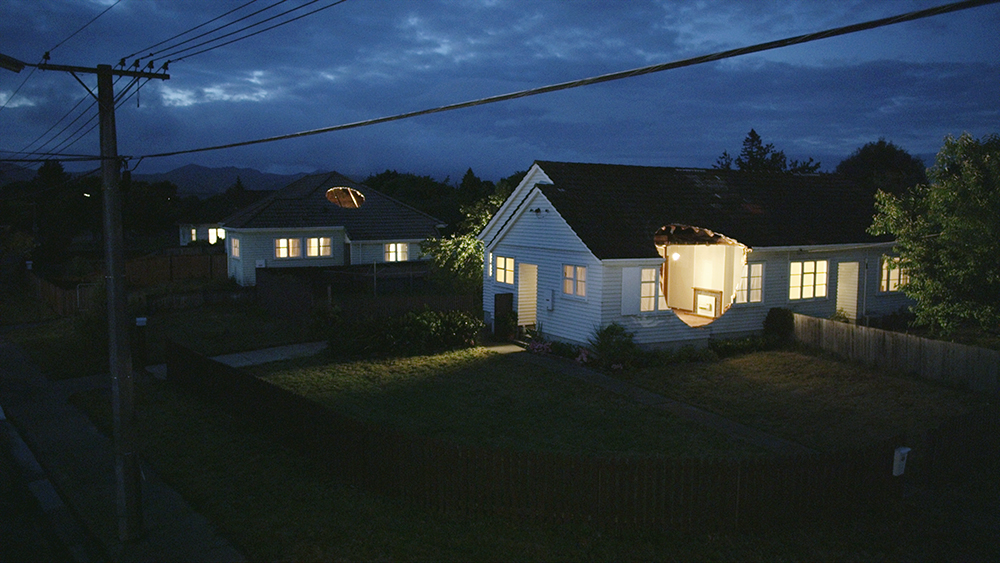 Ian Strange isn't your average sculptor. He doesn't work with stone, metal, ceramics, wood or plaster to create his masterpieces. He uses abandoned buildings.
From covering condemned facades in spray-paint or cutting out gaping holes in the roofs of homes destined for demolition to wrapping a historical building with 600 sq meters of gold wallpaper, Stange has used a number of unusual and ambitious techniques. It's all part of the Australian artist's exploration of architecture, space and the home alongside the theme of disenfranchisement. His large-scale projects have been documented in film and photography for solo exhibitions and festivals all around the world.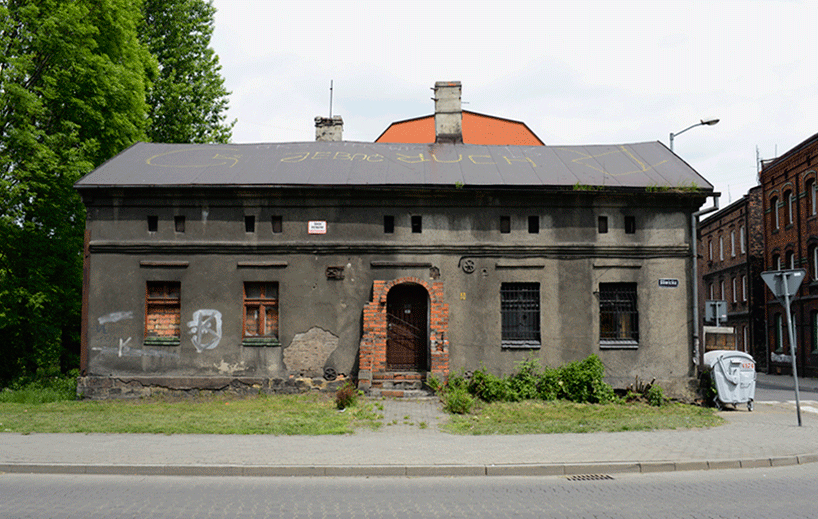 His most recent work was commissioned by an art festival in Poland which saw Strange transform an historical building situated in a declining suburban town suffering from neglect following the collapse of its local mining industry.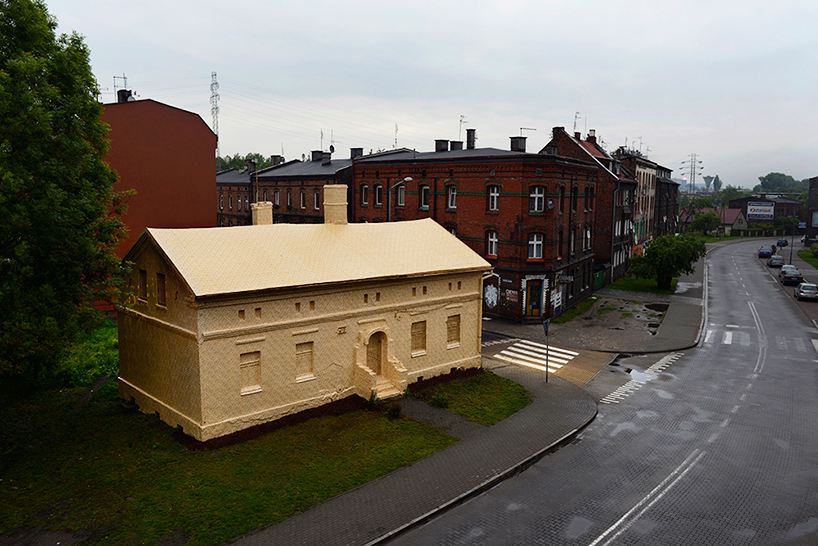 In what he calls an "intervention", the artist wrapped the old house in 600 square-meters of golden, patterned wallpaper, similar to the old-fashioned interiors typically found in the neighbouring homes of the community.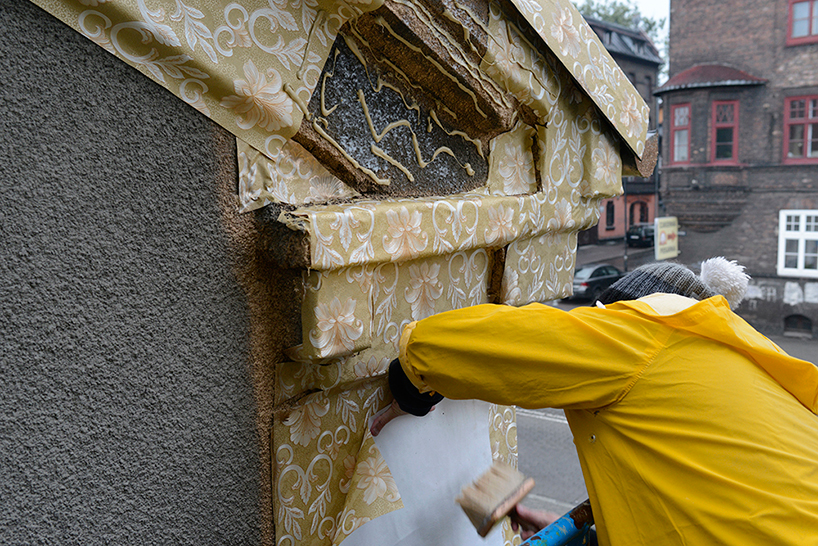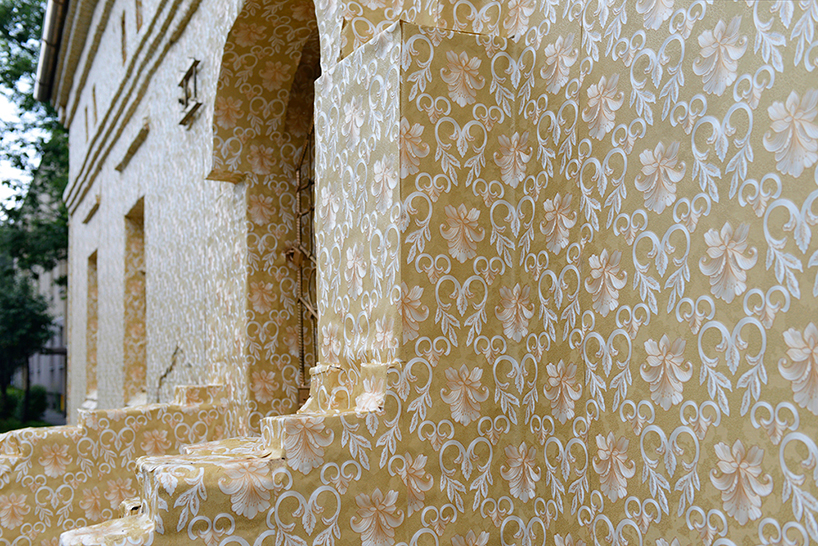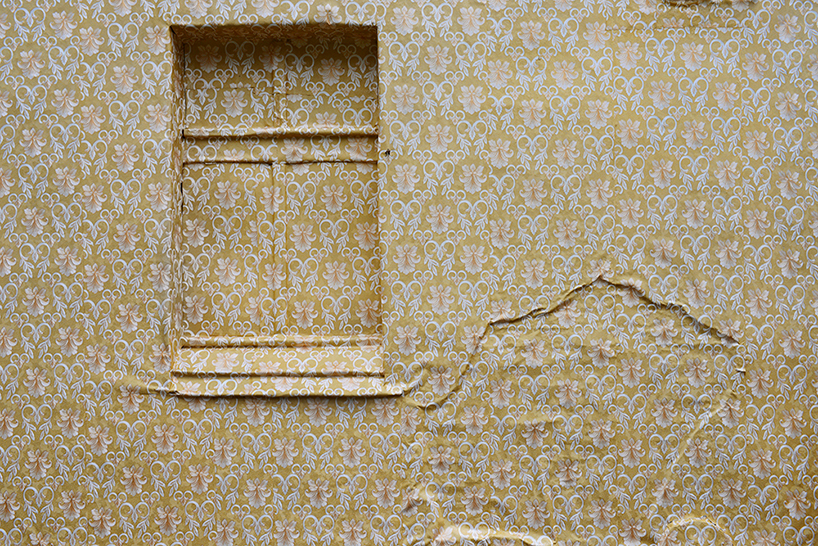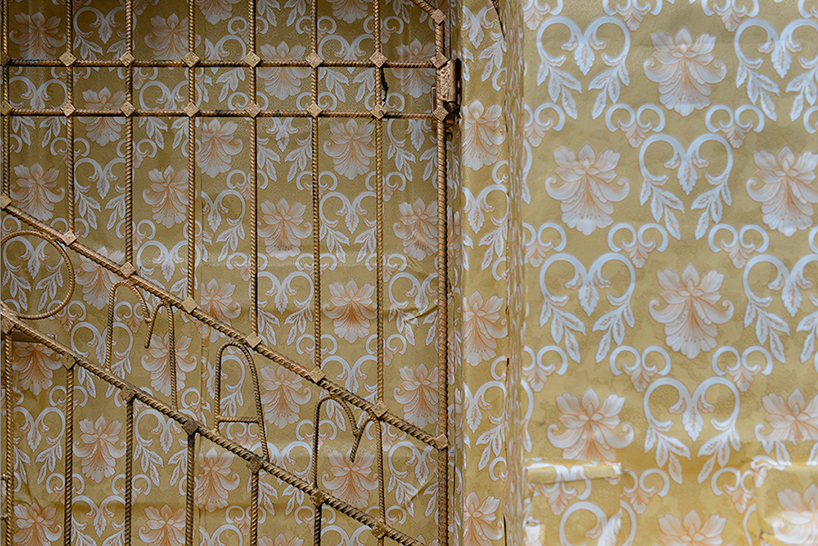 By turning this house inside out and placing the home's decorative, cozy and "safe" interior on the exterior, the idea is that the fast deterioration of the wallpaper exposed to the elements will mirror and serve as a reminder of how easily this mining town was left to decline.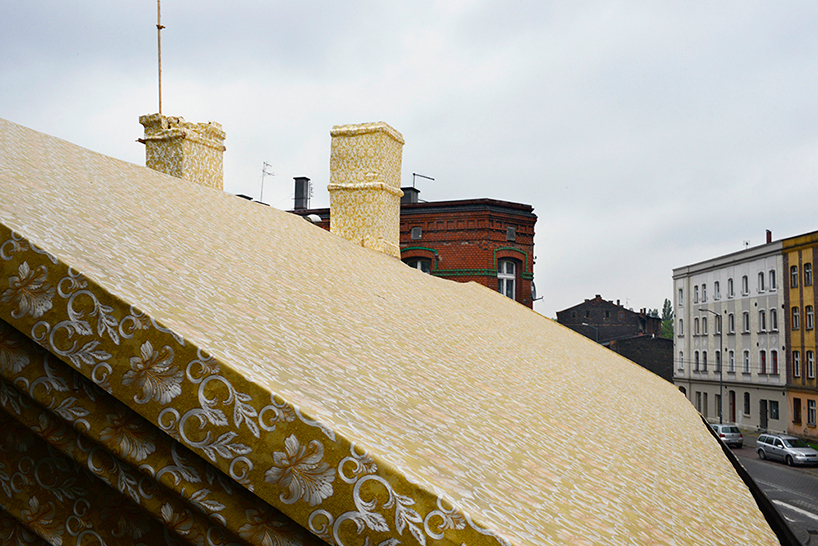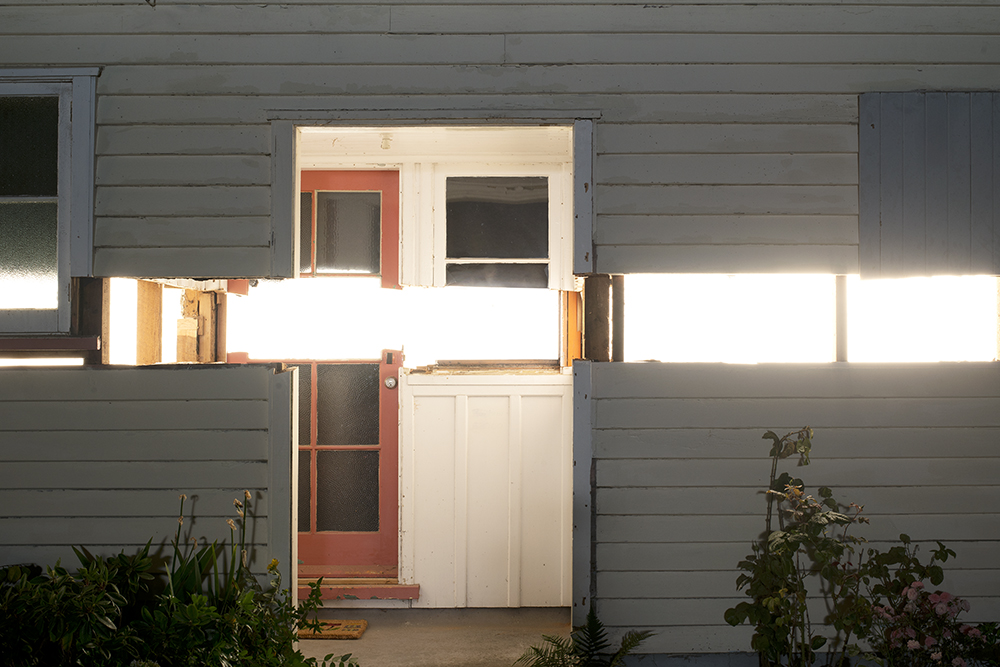 Over in New Zealand, Ian's earlier works include homes located in Christchurch's residential "Red Zone", an area containing over 16,000 houses slated for demolition after the 2011 earthquake…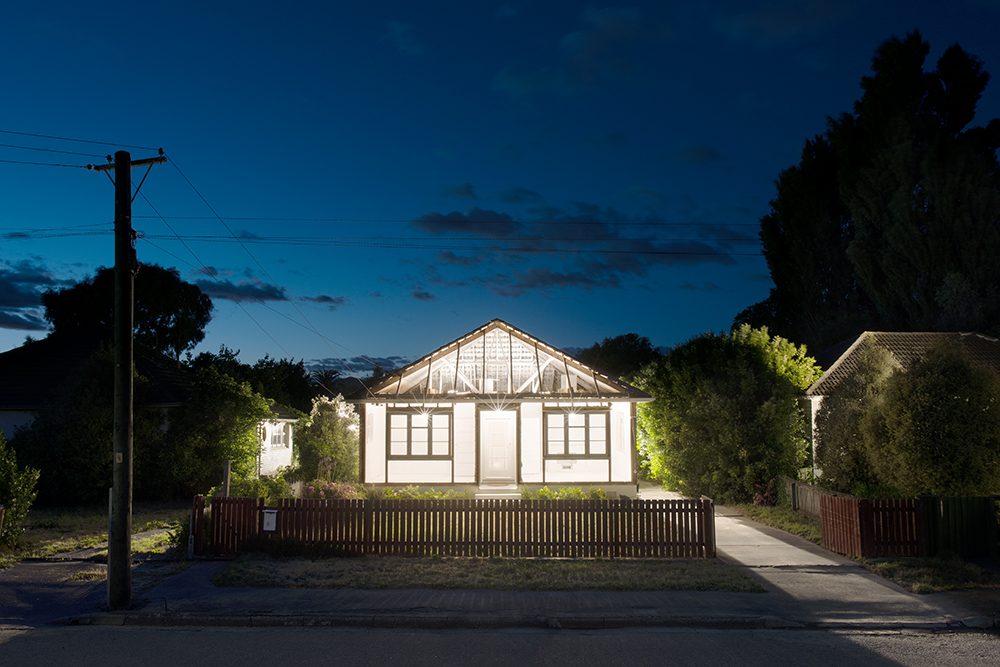 This house in a derelict suburb of Christchurch called Avonside, had it's entire front face removed, leaving only the windows frames, door and walls. The entire interior was painted white, including the roof-space.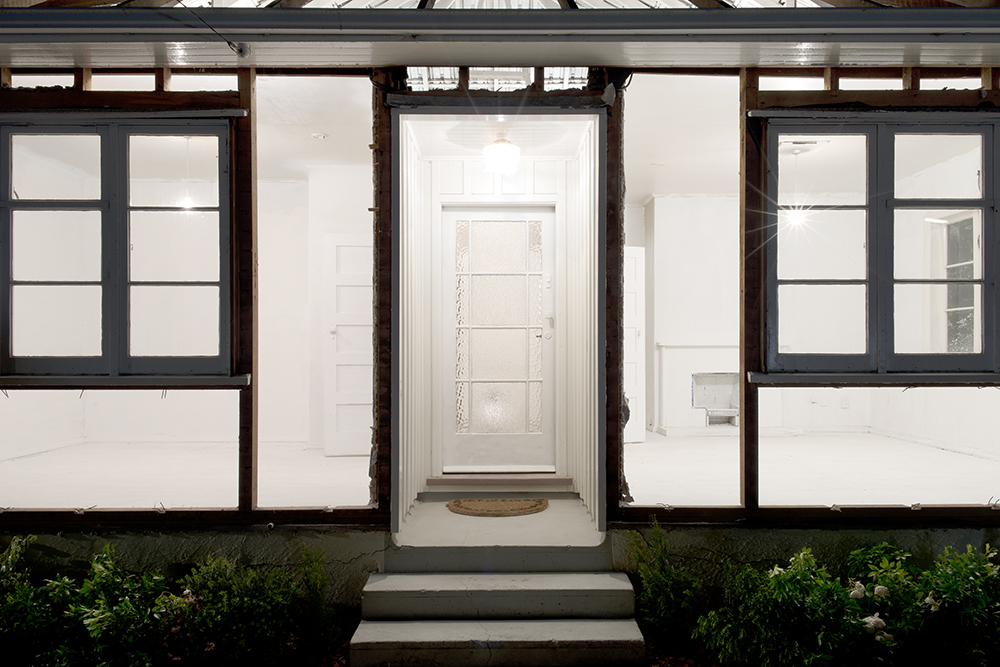 "The houses are mostly still standing but no one lives here. There is no power, water or sewerage. The houses are boarded up and tagged, with overgrown gardens, like ghosts of the recent past… The roads in Avonside are cracked and jagged. Dried liquefaction, the unearthly mud that bubbled up from underground to coat the city's streets, sits in stagnant, crusty pools. Remnants of life – a pram, a shopping trolley, a beer crate, a busted bike – lie discarded."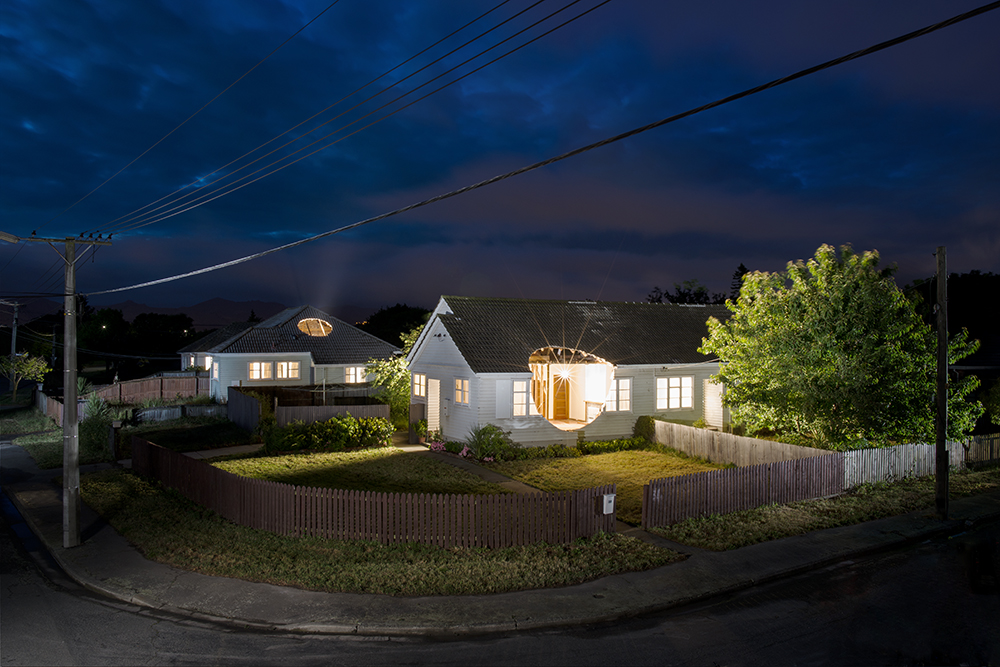 Strange was gifted a series of Avonside red zone houses by the New Zealand government's Canterbury Earthquake Recovery Authority to work with. With some of the houses, he physically cut great gaping holes out of them. His project, Final Act, opened in 2013 as an exhibition in the earthquake-torn city as part of an art festival called RISE.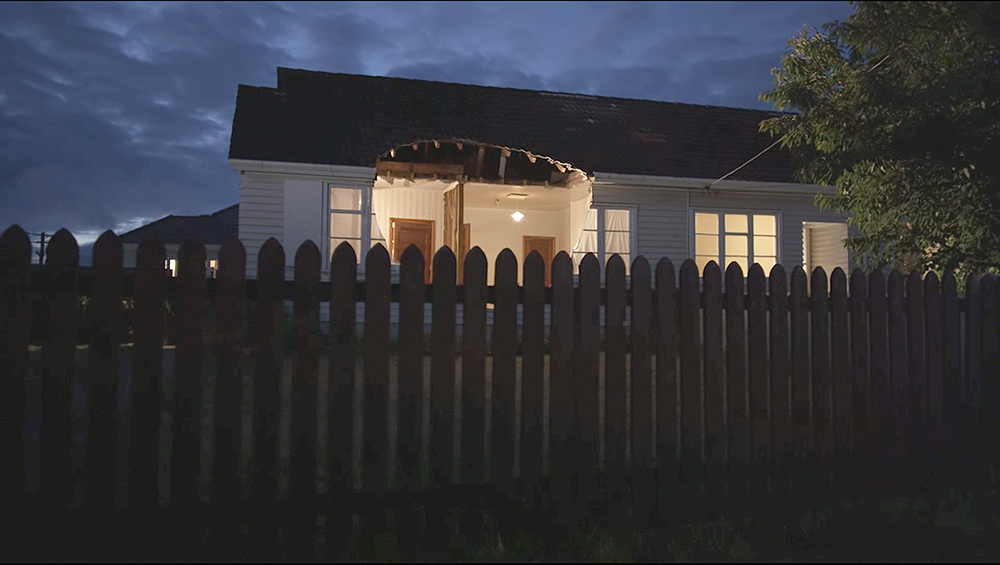 Here's a closer look at Strange working in this uninhabitable suburbia…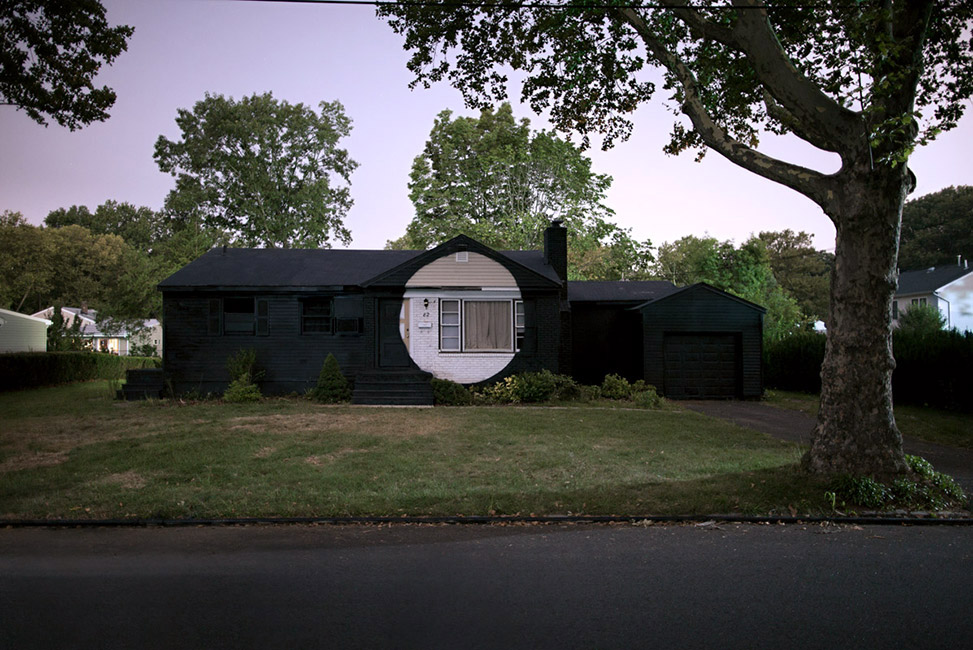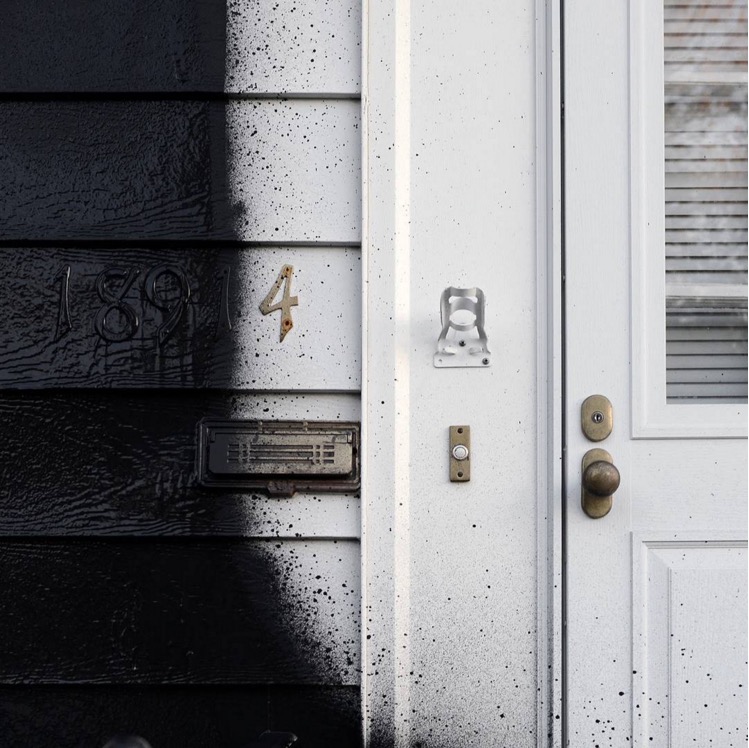 These are some of the houses he worked on during his journey through middle America. They were made available as part of a program to reinvigorate local communities through creative contributions by artists. Other houses, located in more economically depressed areas, had been abandoned, and others again were going to be razed for redevelopment.
You can get an idea of how he paints them in these clips from his videos documenting the process…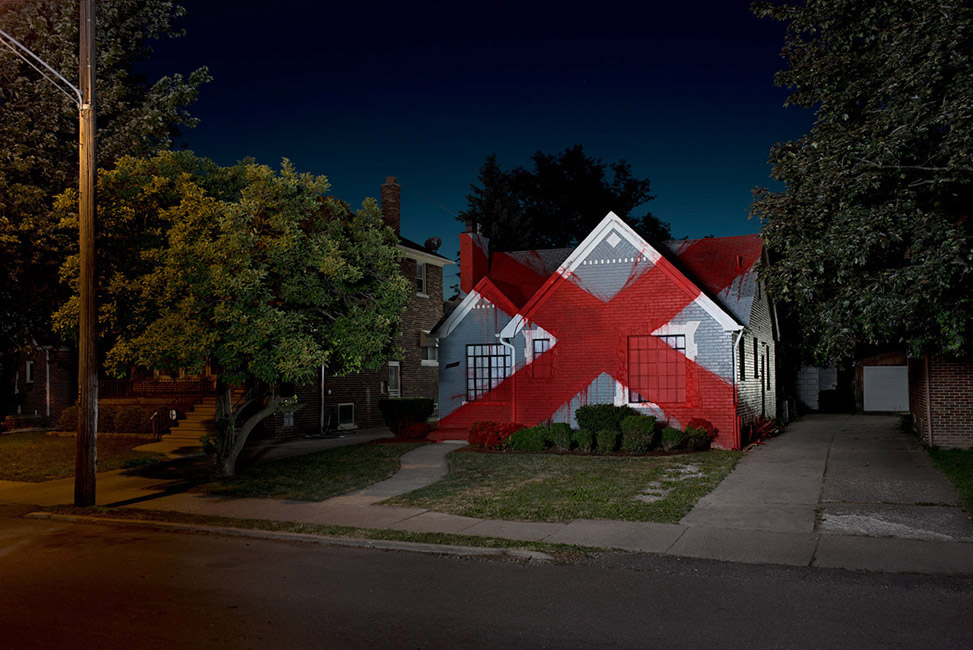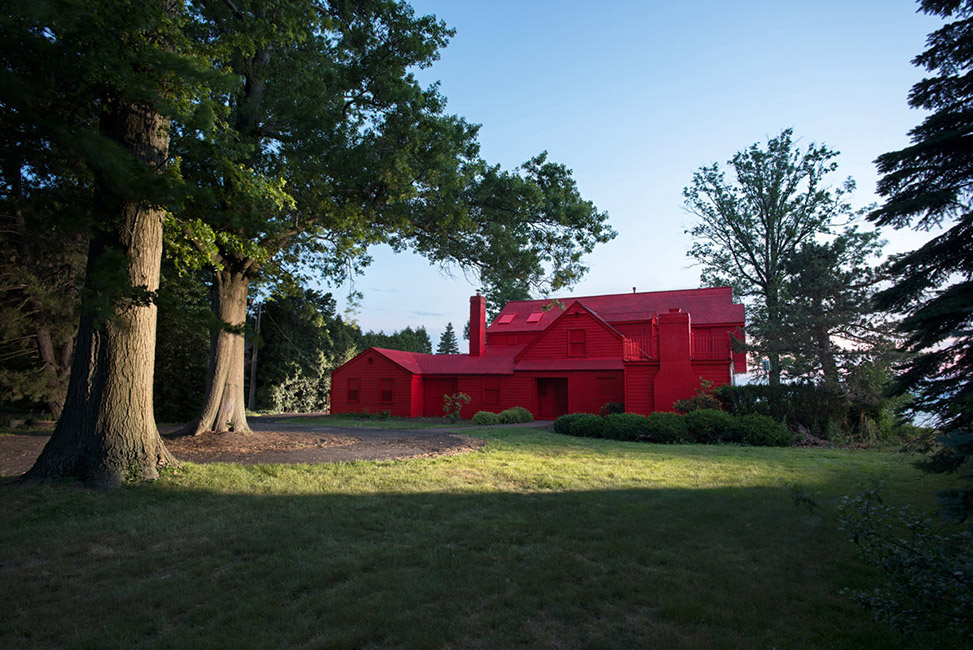 If you dig Ian Strange's work, you can follow him on Instagram to see what he gets up to next. His website is here.