1. Johnny Depp's secret hideout in his French villa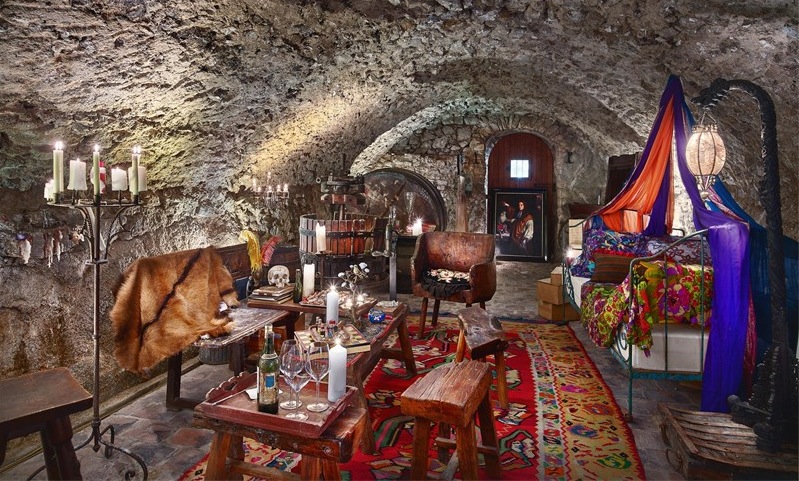 And the property also has it's own make-believe café for the kids.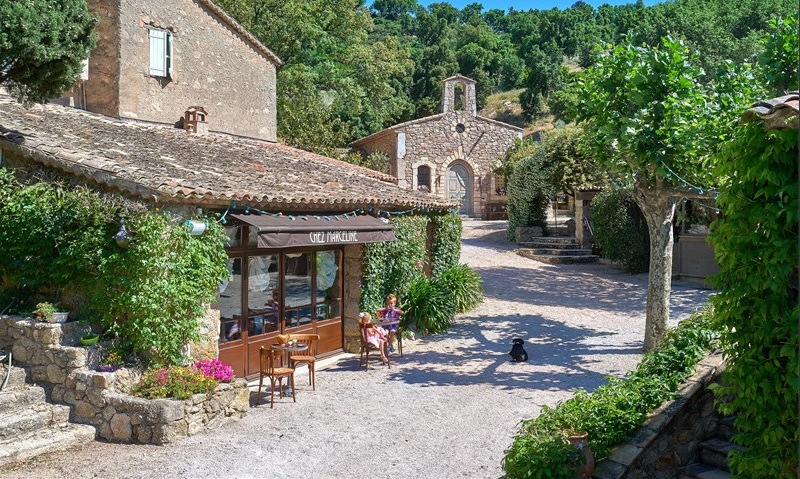 See the full property for sale on Sotheby's.
2. These Pool Floats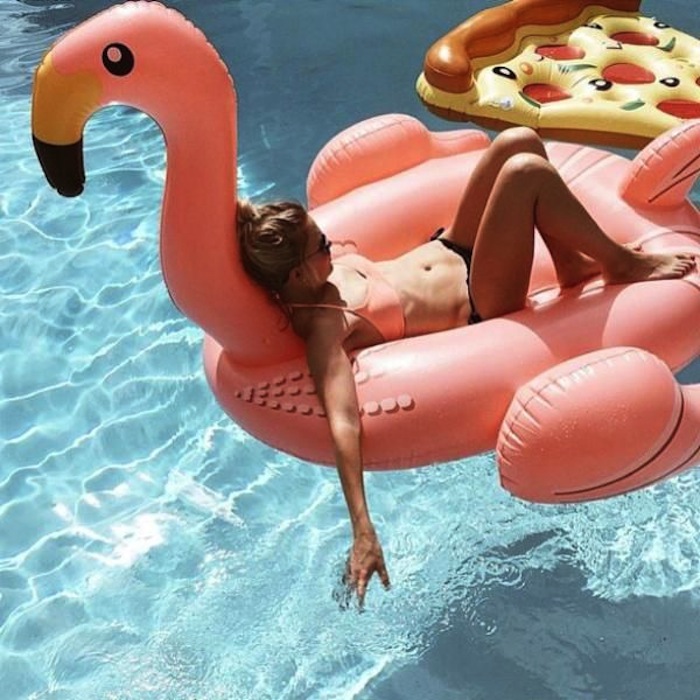 Shop on Urban Outfitters or Amazon or Larkstore.
3. Watch Jaws on the Water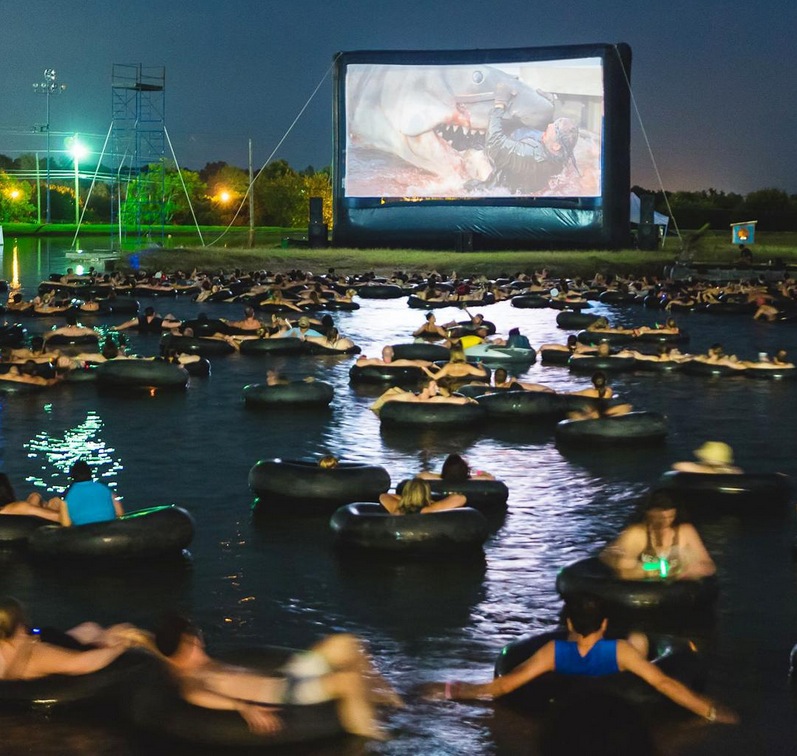 The Alamo Drafthouse— the movie theater in Austin, Texas that made a film screenings a full-on event has Jaws back up on the big screen while you float on an inner tube on an inky-black lake. Brave enough? Tickets available here.
4. Famous Gardens at Night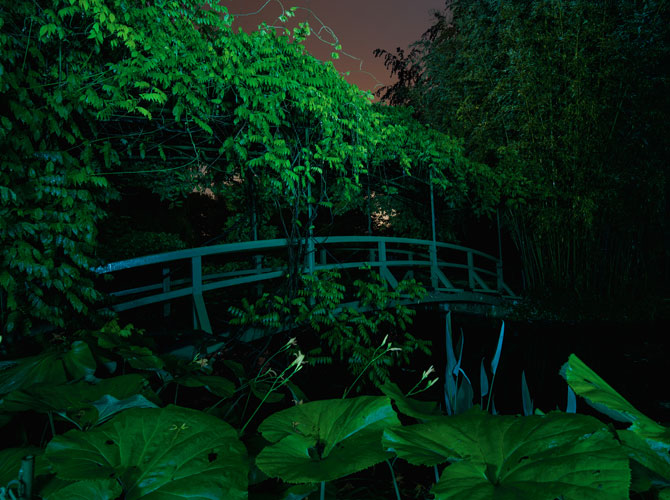 Claude Monet waited four years for his water garden at Giverny to bloom, before immortalizing it in paintings like "Water Lilies: Night Effect."
The gardens of Kykuit, at the Rockefeller estate in Sleepy Hollow, New York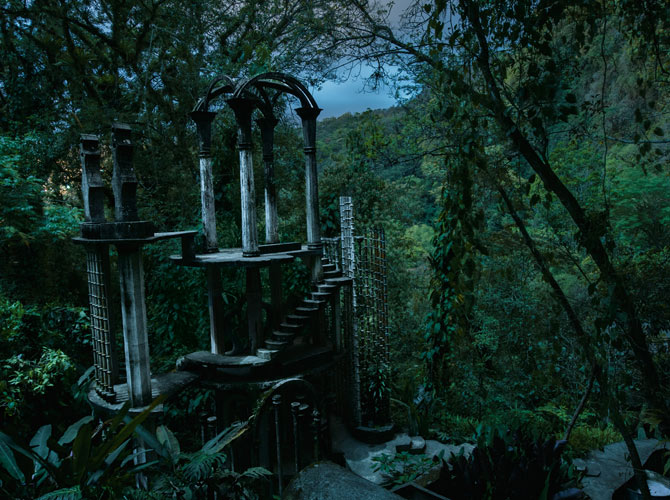 English eccentric Edward James created Las Pozas in Mexico, a garden with surreal follies like the concrete Bamboo Palace—durable and immune to the vagaries of weather.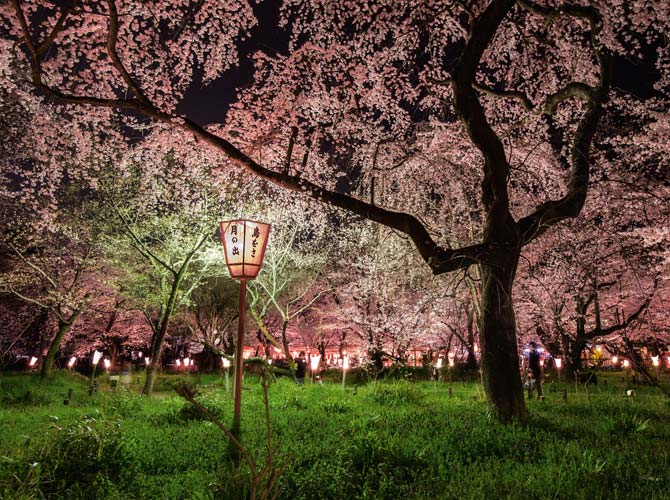 In Japan the nighttime viewing of cherry blossoms in spring, like these at Kyoto's Hirano Shrine, is a special event.
See all the photos by by Diane Cook and Len Jenshel on National Geographic.
5. A New Tiki Bar in New York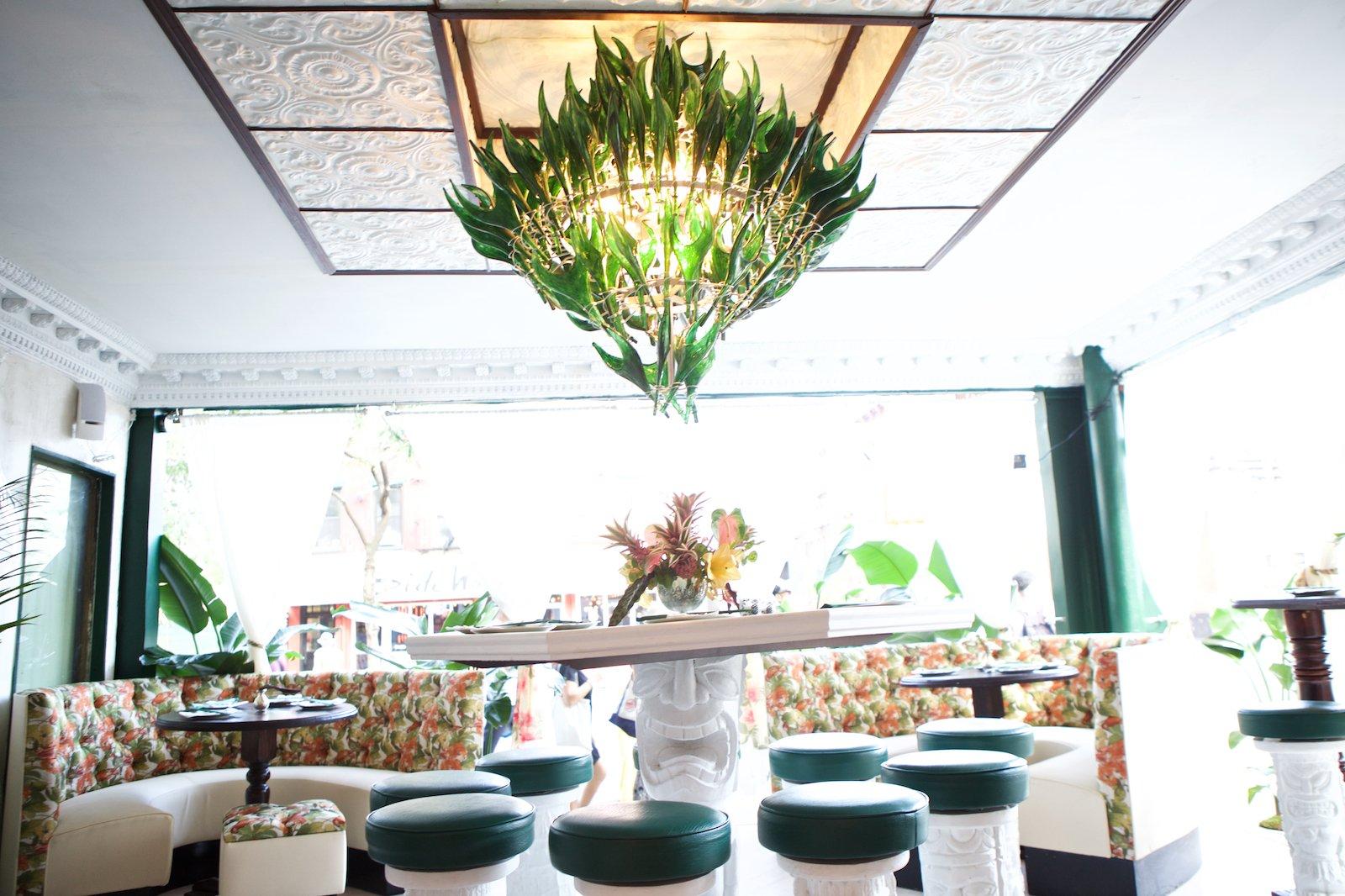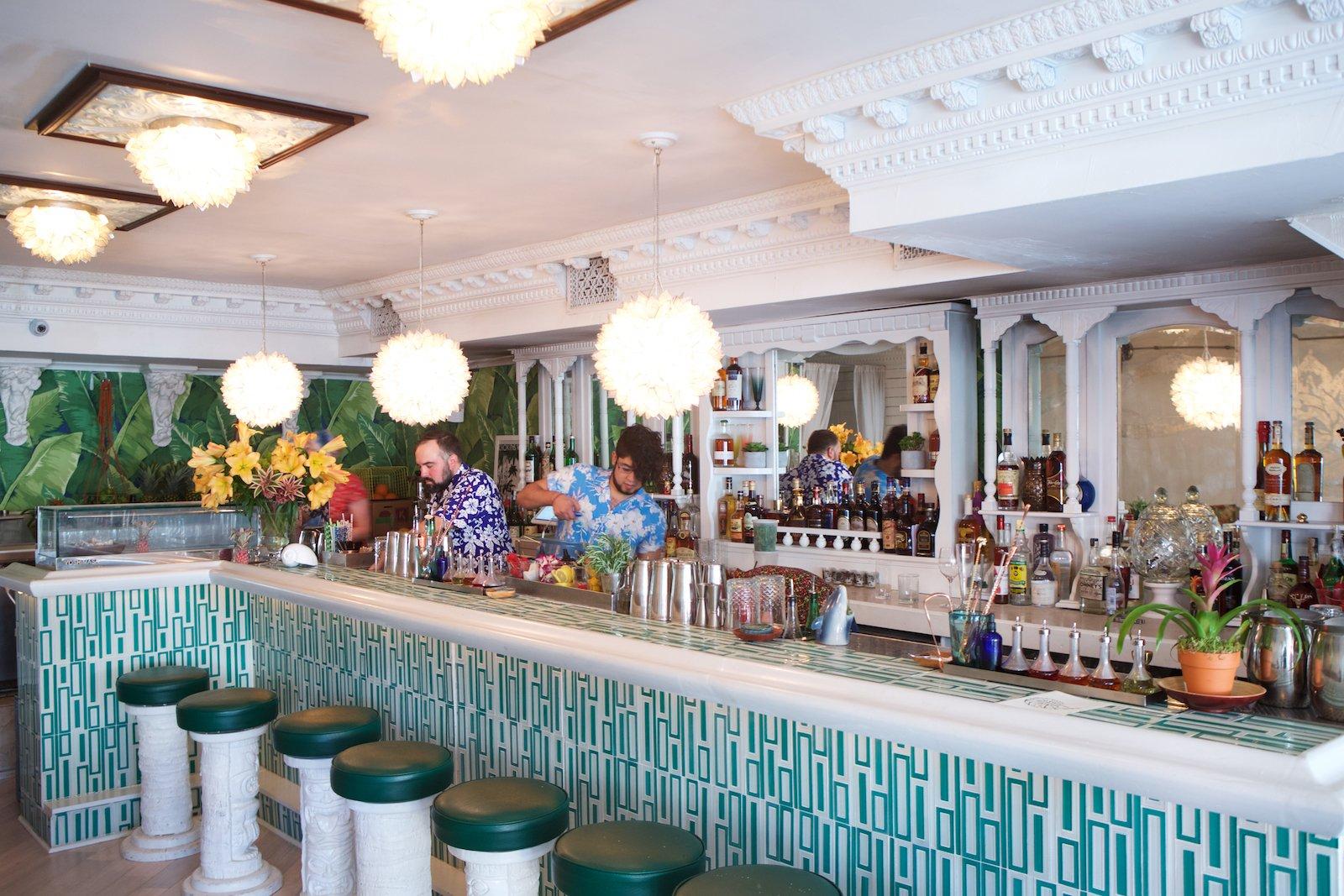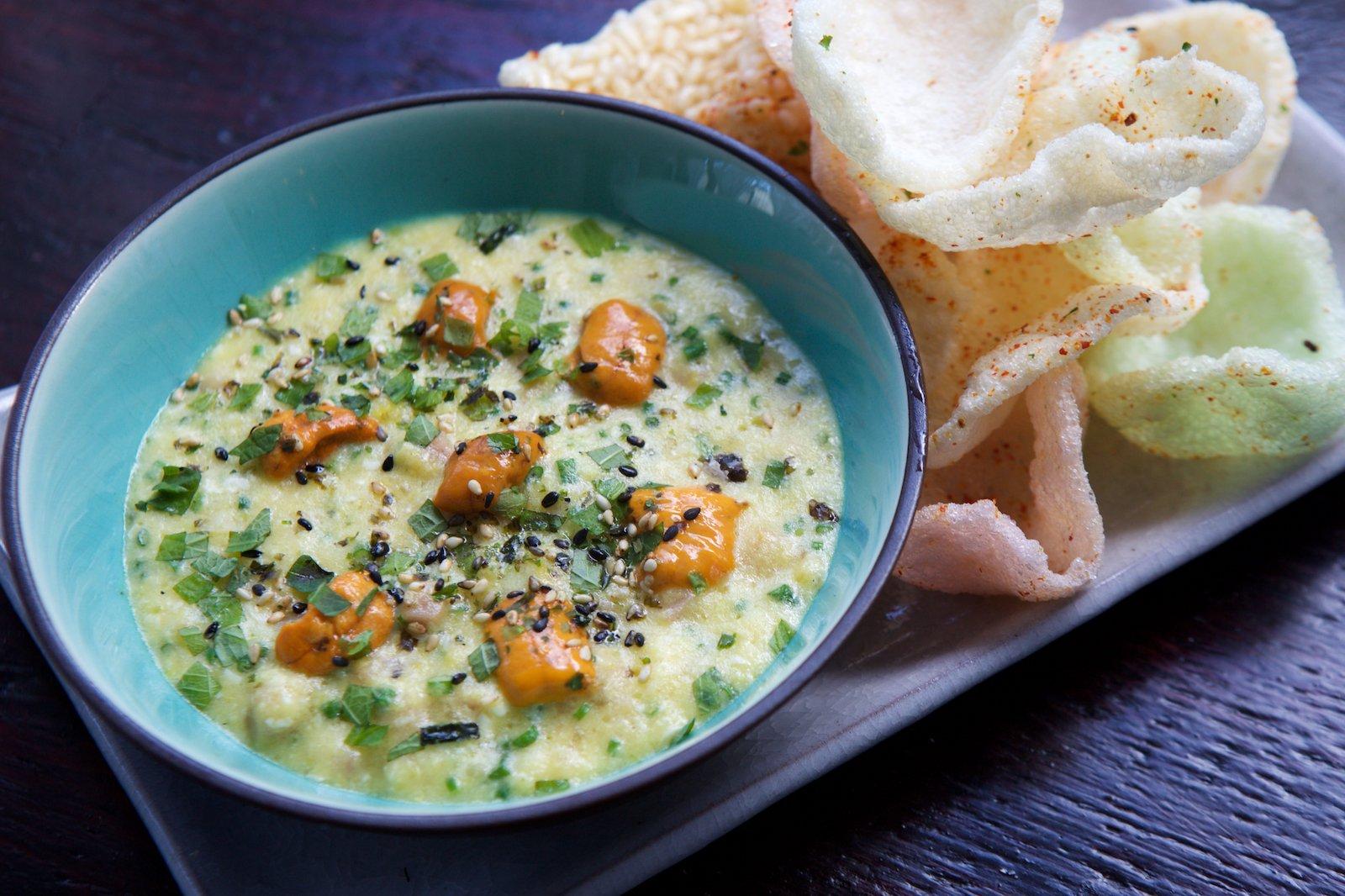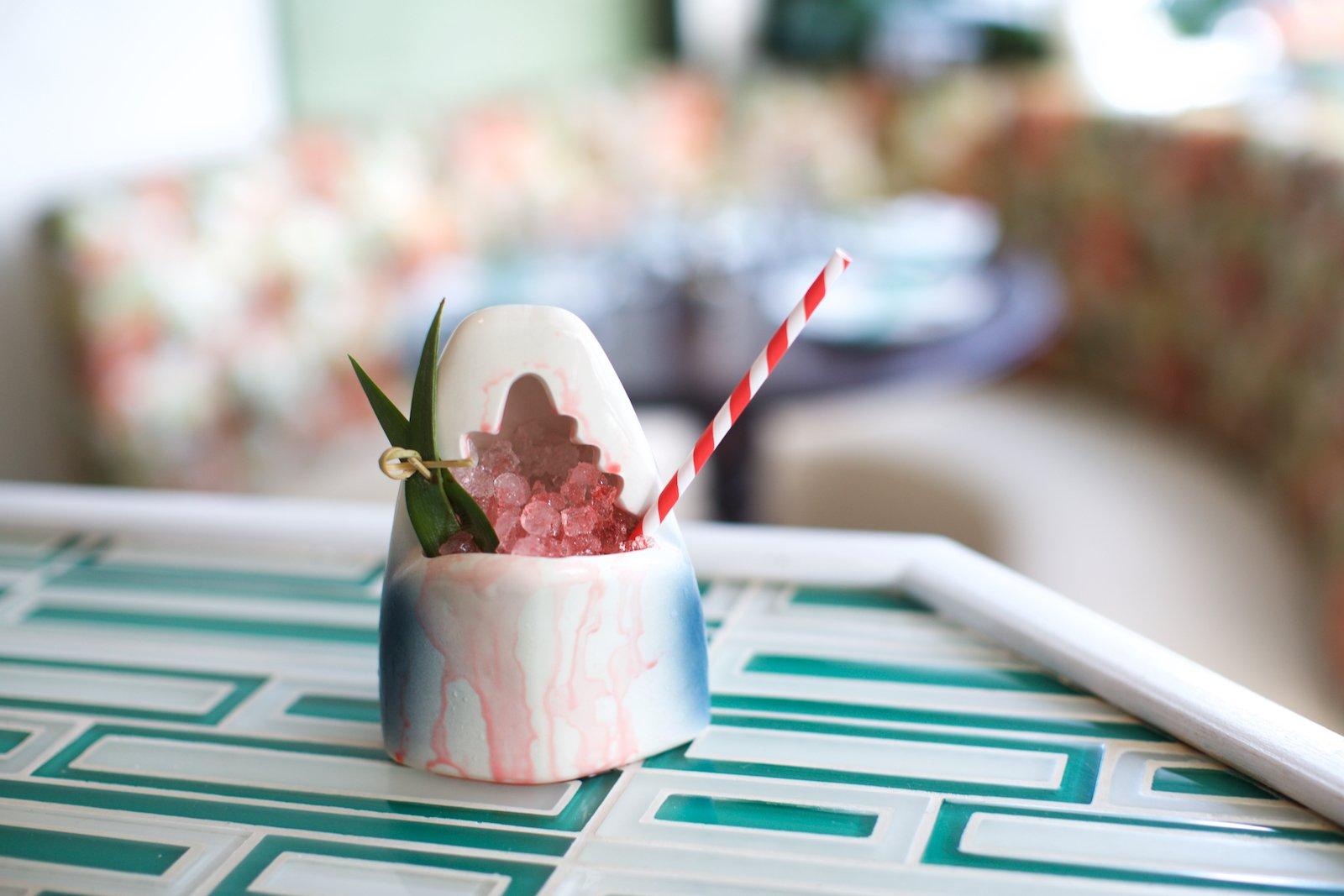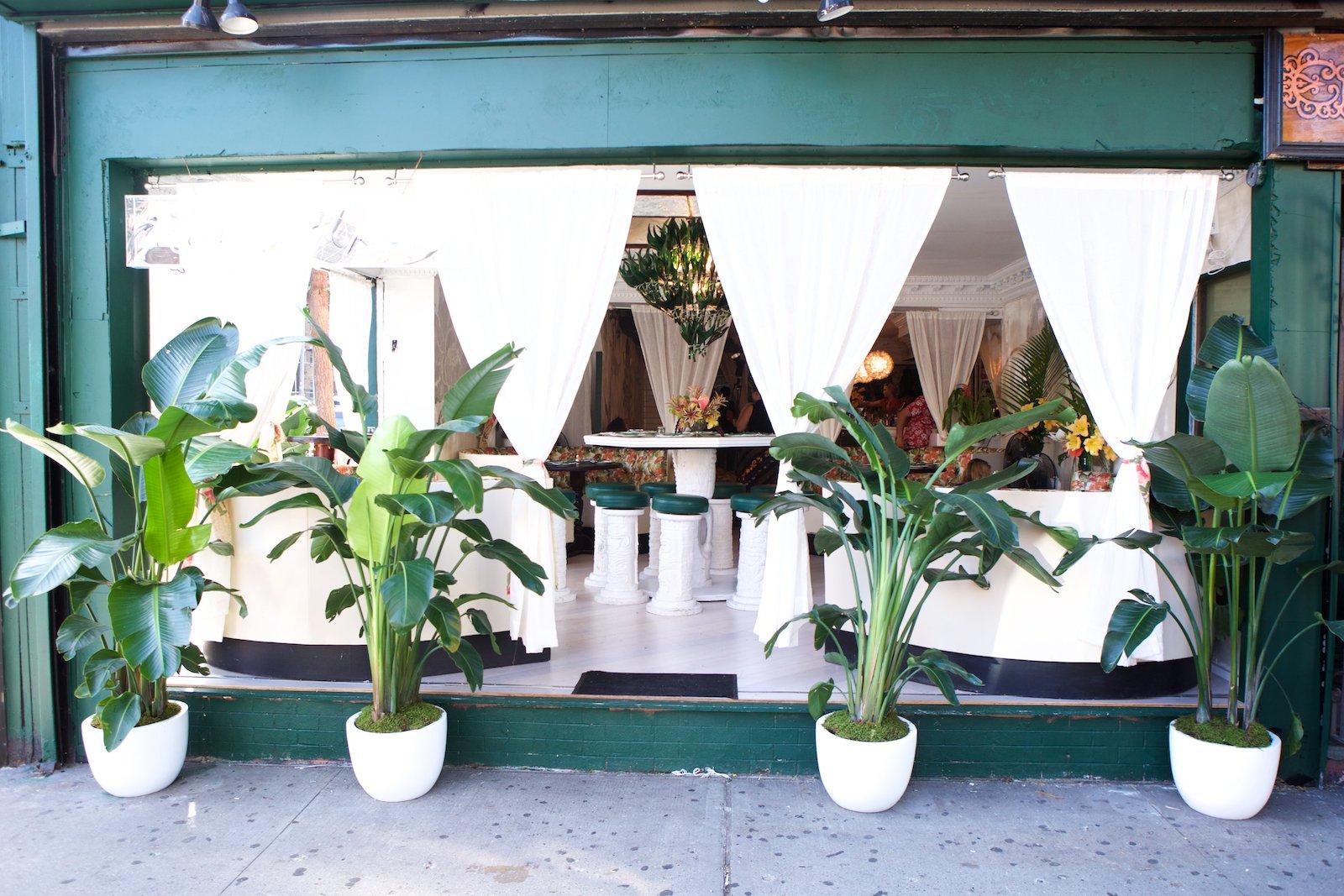 The Gothamist goes inside Mother Of Pearl, the new Polynesian Tiki Bar on Avenue A.
6. The Little Lady Stove (real stoves once sold as toys)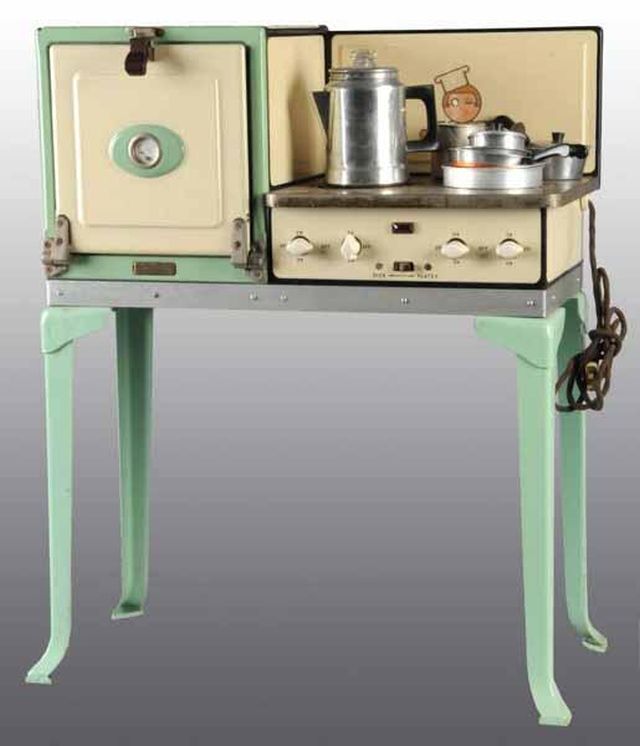 The oven racks would heat up to 600F (315C), which is hotter than most real-life, grown-up ovens ever need to be.
Find other dangerous toys alarmingly given to children on Urban Ghosts Media.
7. Glass board game pieces recovered from a Viking burial site in Sweden (10th Century)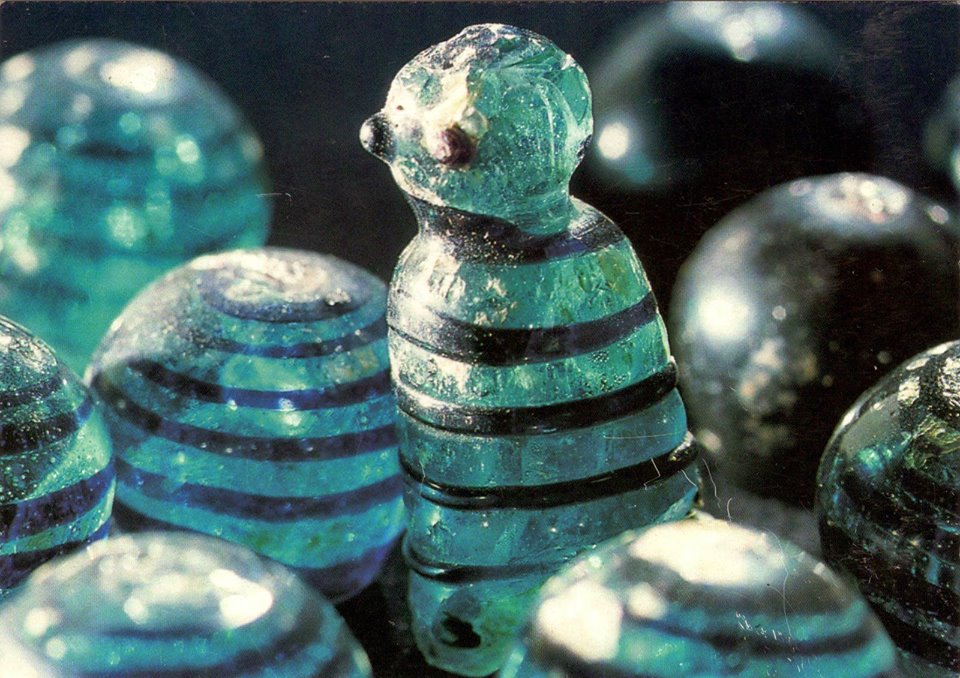 Found on So Bad so good.
8. Ernest Hemingway, a rare photograph of him in an ambulance of the Red Cross in Italy, ca. 1910s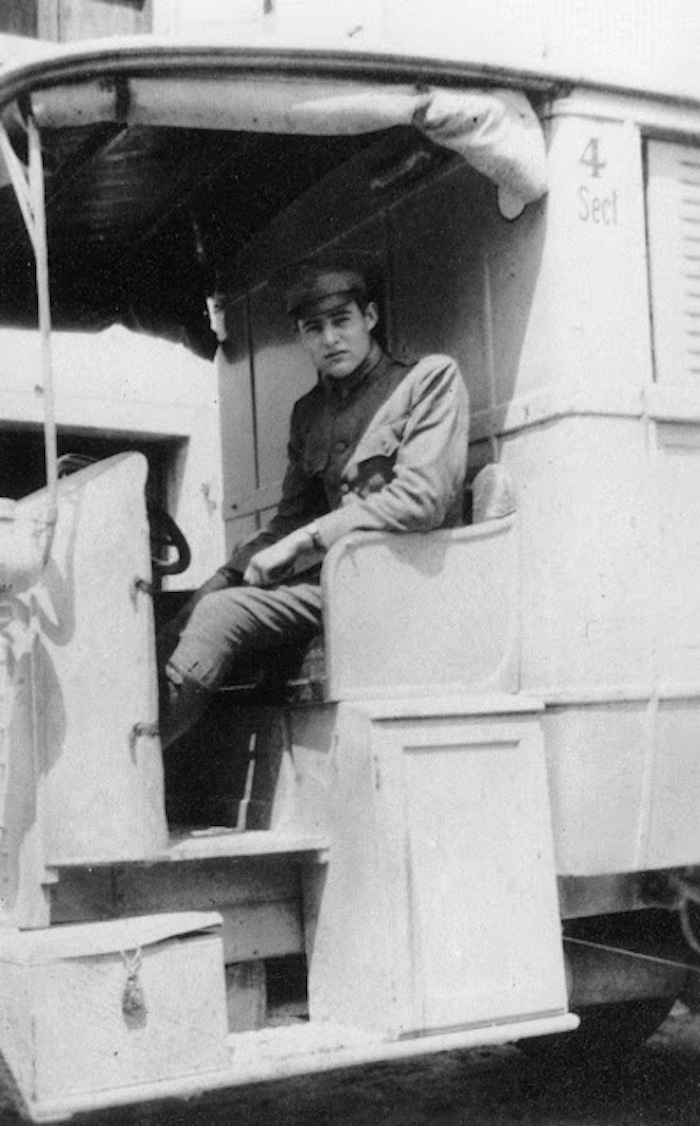 Found on Vintage Everyday.
9. Dutch Designer builds the fictional bridges on Euro Banknotes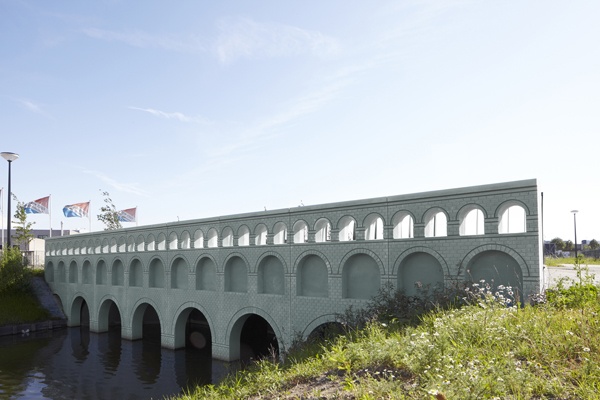 It was deemed a good idea to keep things generic and not show favoritism for any EU member country by loosely basing the banknote designs off bridges that represent architectural styles through European history. Dutch designer Robin Stam has turned that idea on its head.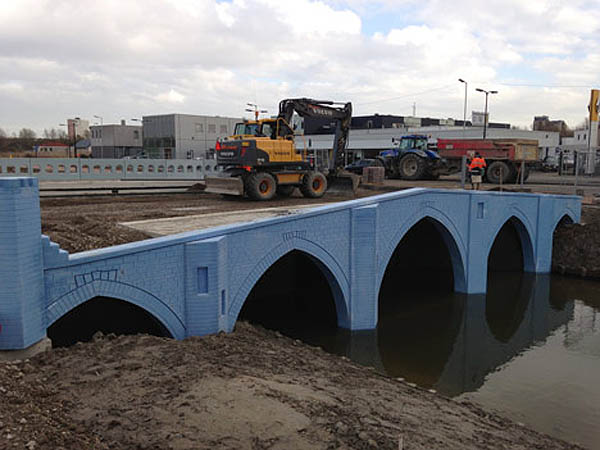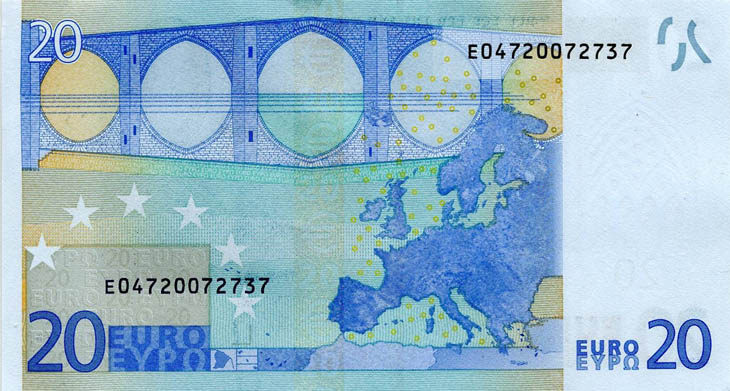 The pedestrian bridges were constructed around the new housing development in Rotterdam's Spijkenisse suburb. Each of the 7 bridges was modeled as exactly as possible after the bridge on its corresponding banknote, even down to using dyed concrete and cropping their edges as on the bills (the blue 20€ bridge only has one column for example).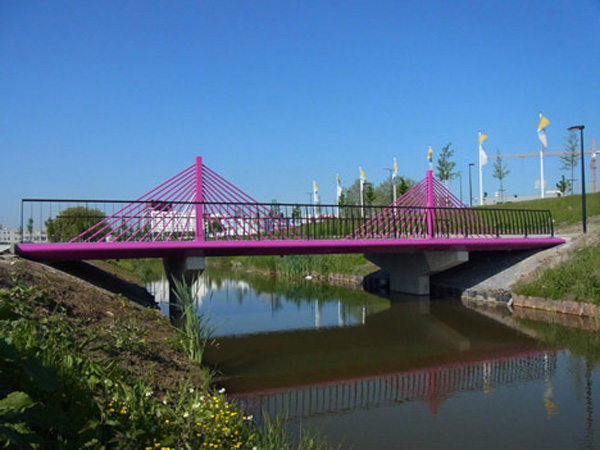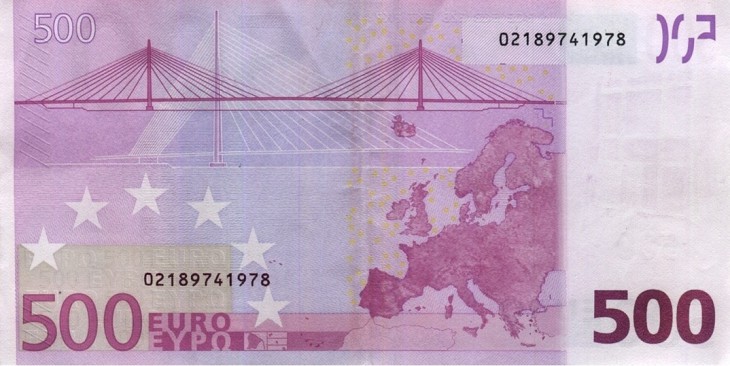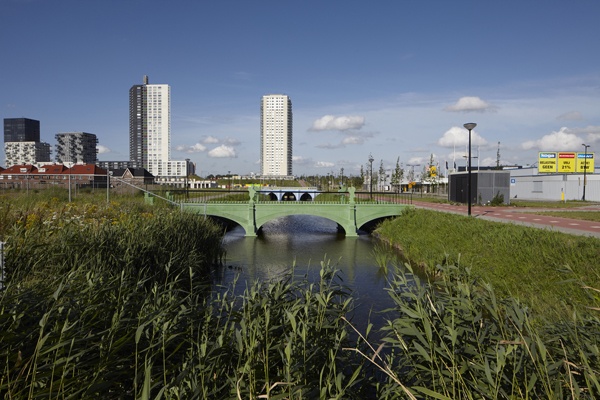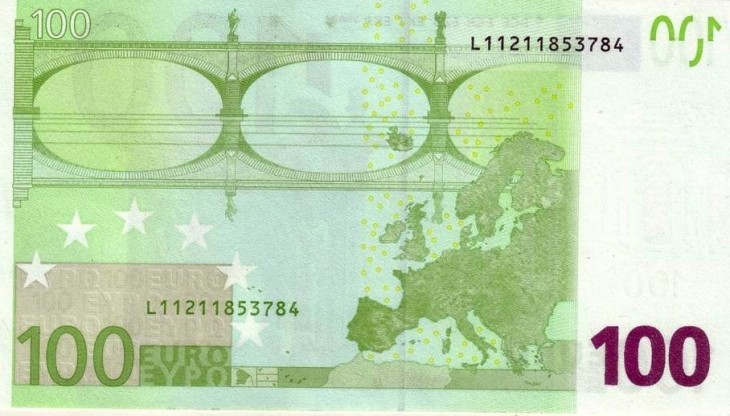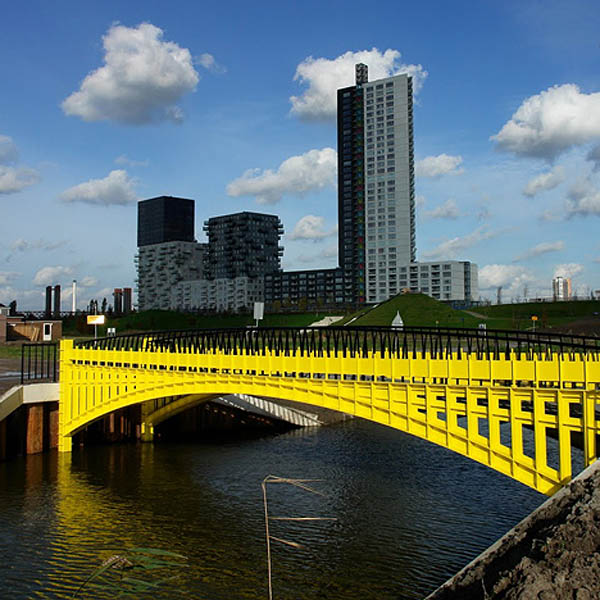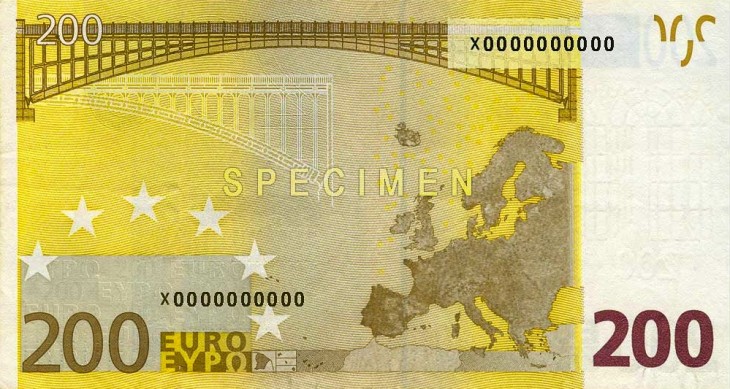 Found on Dezeen via Visual News.
10. Paris is building its Tallest Skyscraper in 40 Years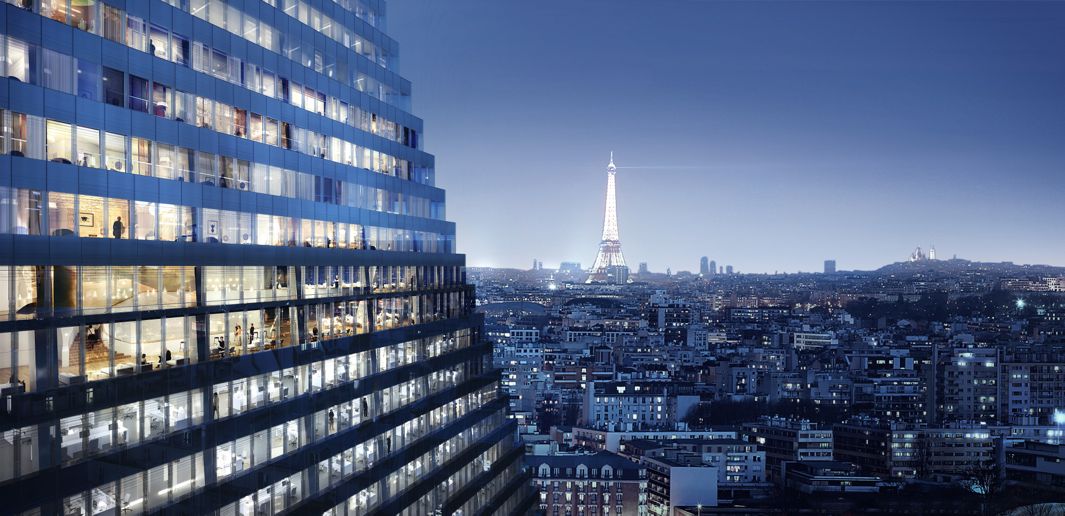 Designed by Basel, Switzerland–based architecture firm Herzog & de Meuron, once completed in 2017, the skyline-altering 43-story tower will stand at 591 feet, making it the third-tallest structure in Paris after the Tour Montparnasse—roundly seen as one of the ugliest buildings in Paris, if not the world—and the tallest of them all, the 988-foot Eiffel Tower.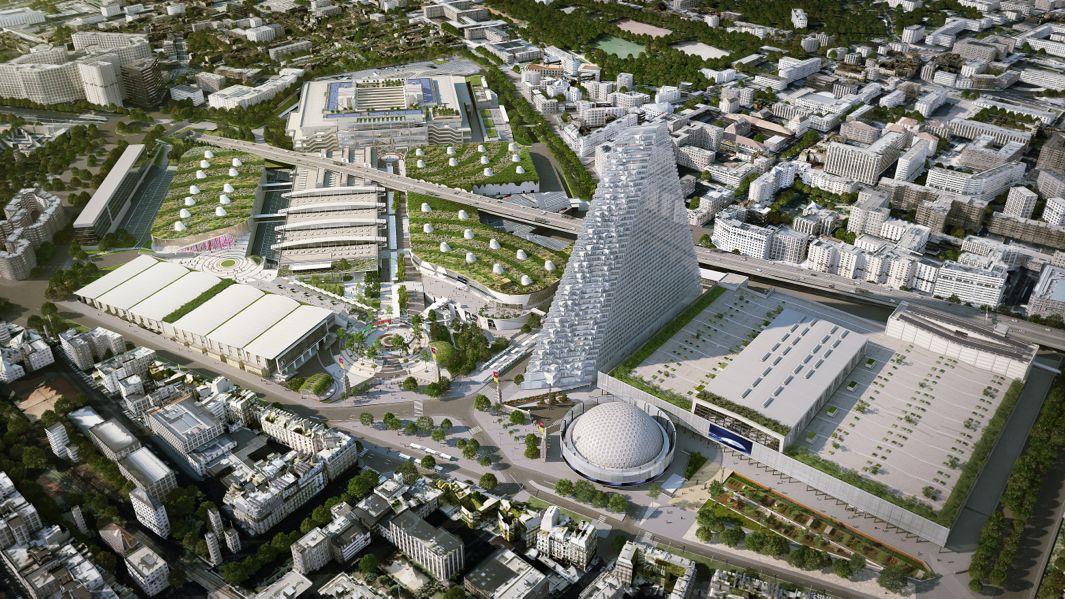 Full article found on the Slate.
11. A locomotive and two coaches of the "Atlantic" in railroad exhibit near Baltimore, Maryland, November 1927.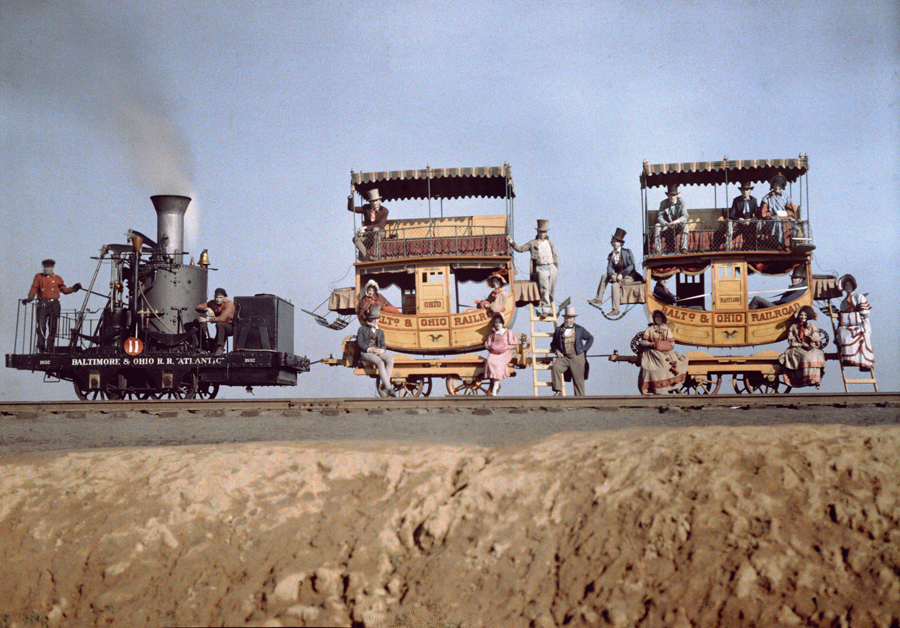 Photographed by Charles Martin, found on Nat Geo's Found.
12. Batmobiles

The Rejected 1955 Lincoln Futura prototype, which became the Batmobile in 1966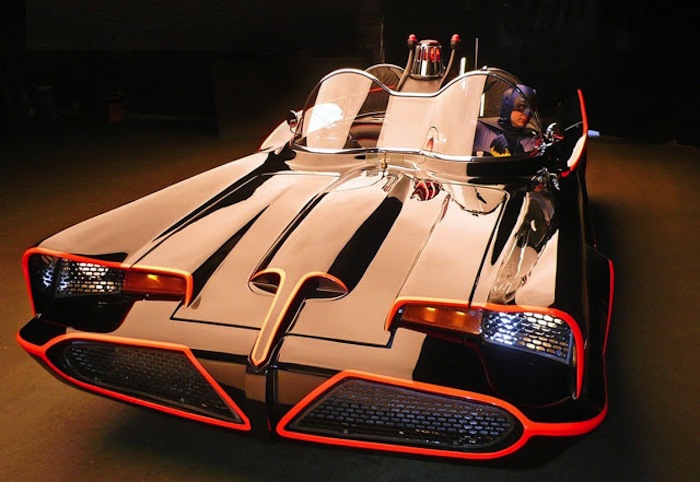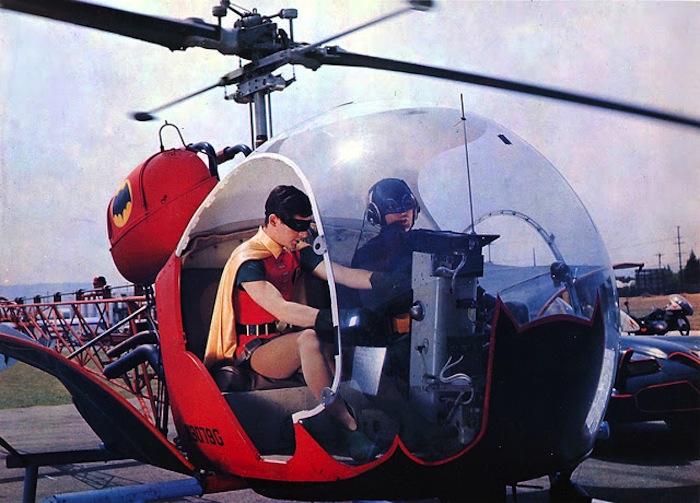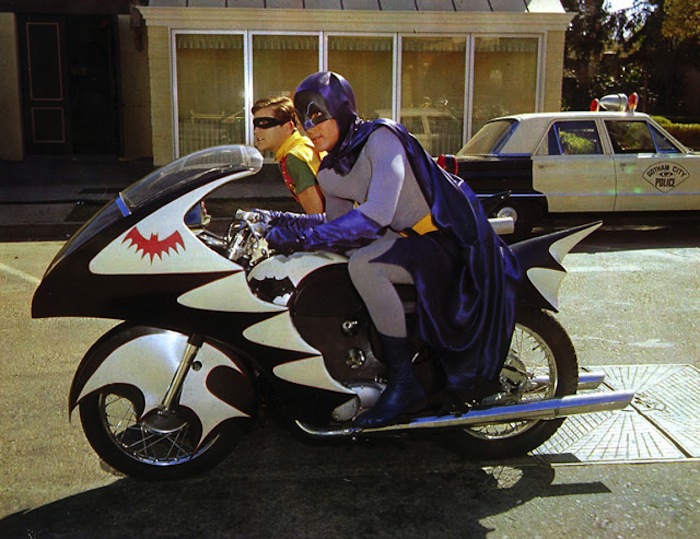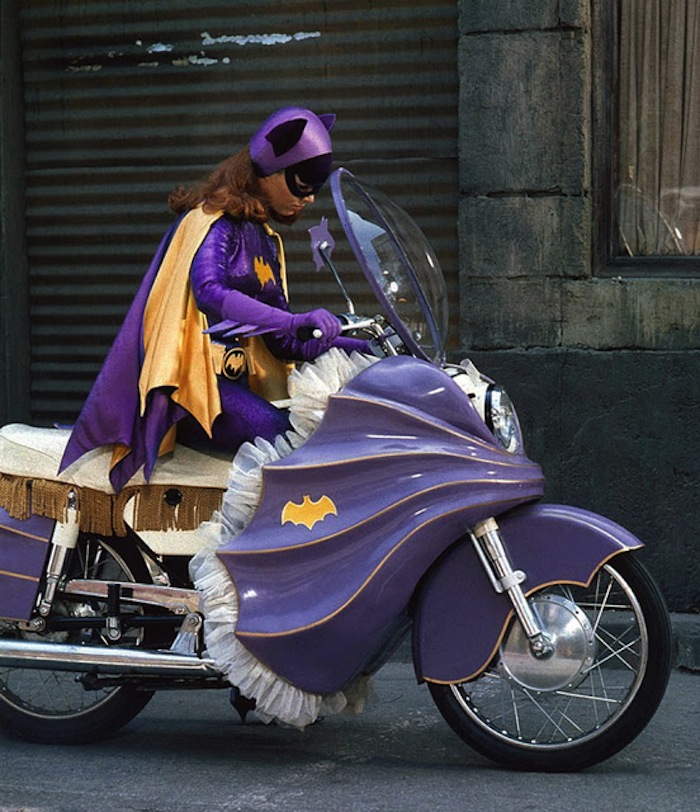 Found on History in Pics and Vintage Everyday.
13. All the Books from the Wes Anderson Movies