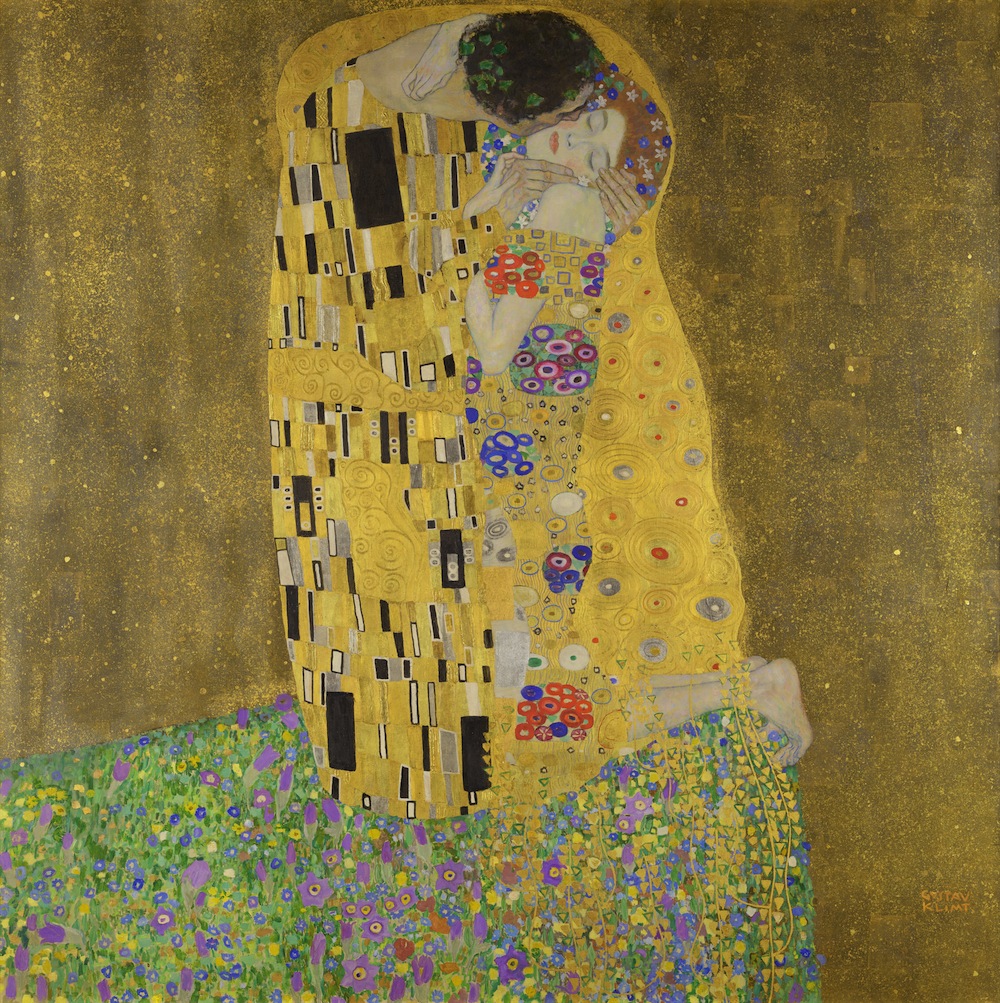 You know a Gustav Klimt painting when you see one. His gold leaf Japanese-influenced portraits of women, one of the most famous of which was the subject of a major Hollywood film (Woman in Gold), dressed in vibrant, multi-colored and almost psychedelic prints, saw him become one of the most prominent painters of his era. His works sell today for hundreds of millions of dollars, some of the highest prices ever recorded for individual works of art. But were those mosaic-like dresses real? Who was behind the designs worn by the beautiful Viennese society women in Klimt's paintings?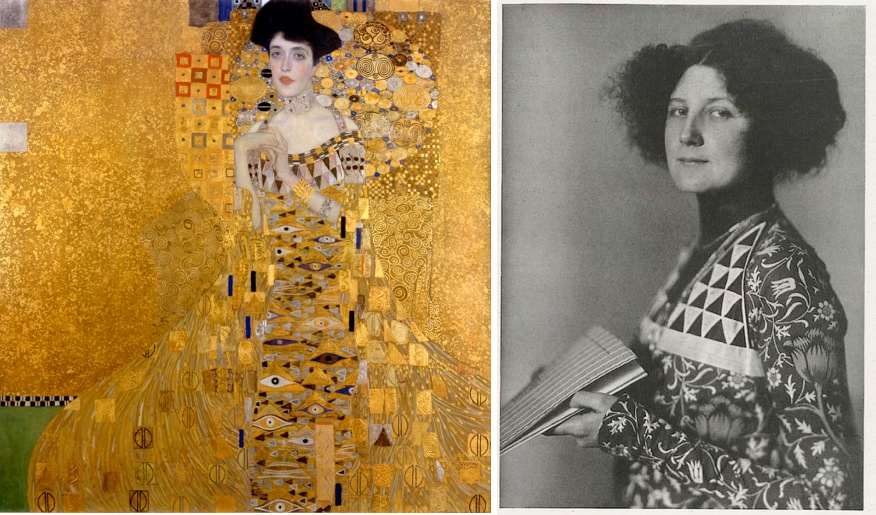 Yes, they were real dresses, created by a woman called Emilie Flöge, a name forgotten in the shadows of time. And here she is modelling her creations, the real dresses behind the "Women in Gold"…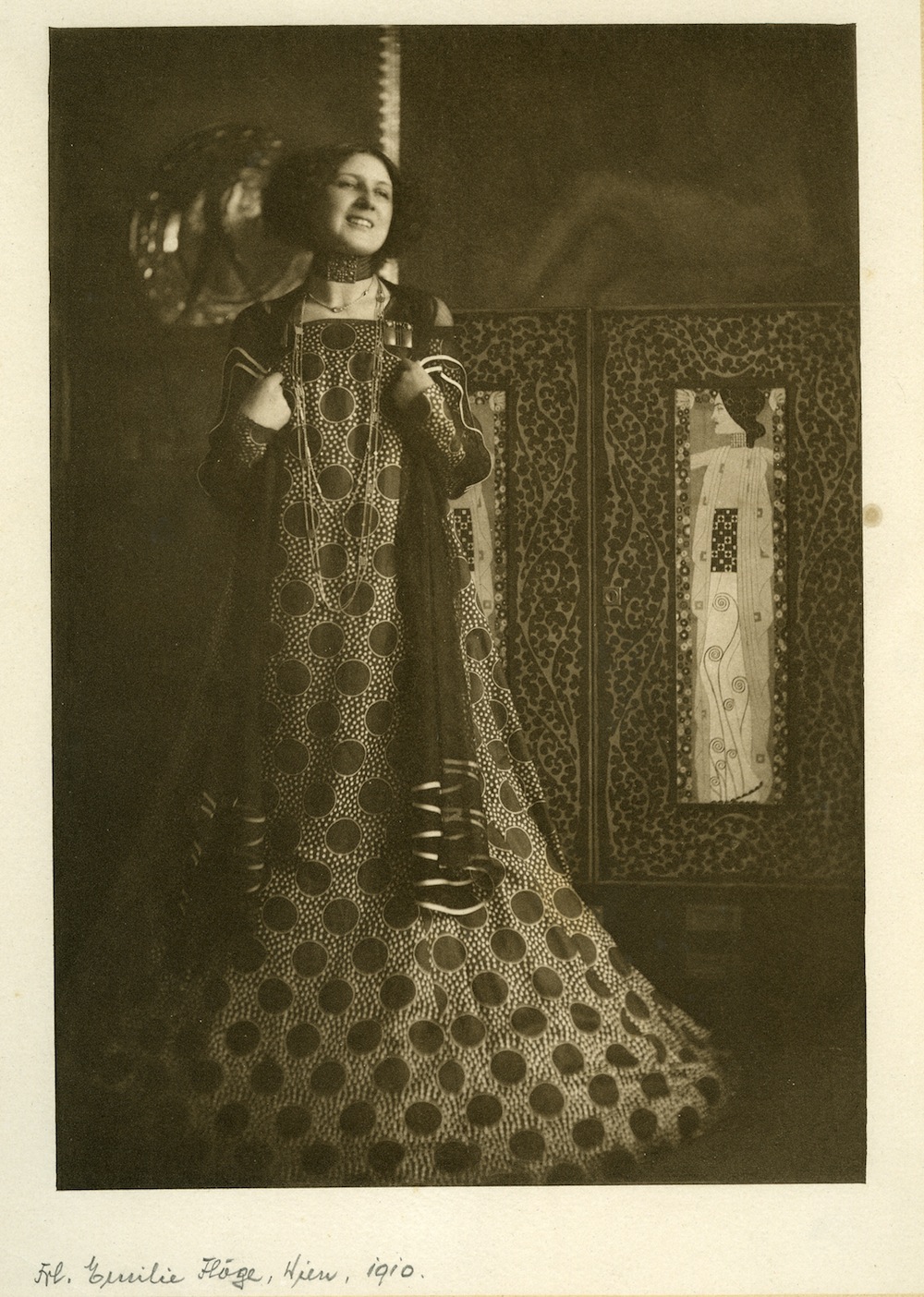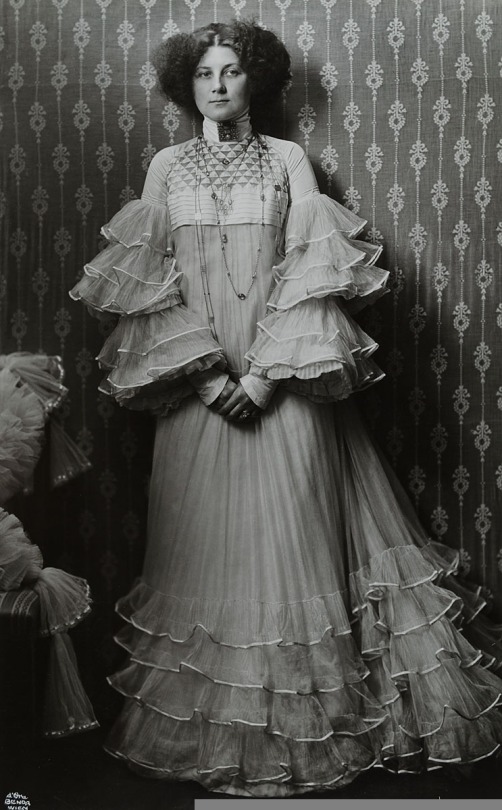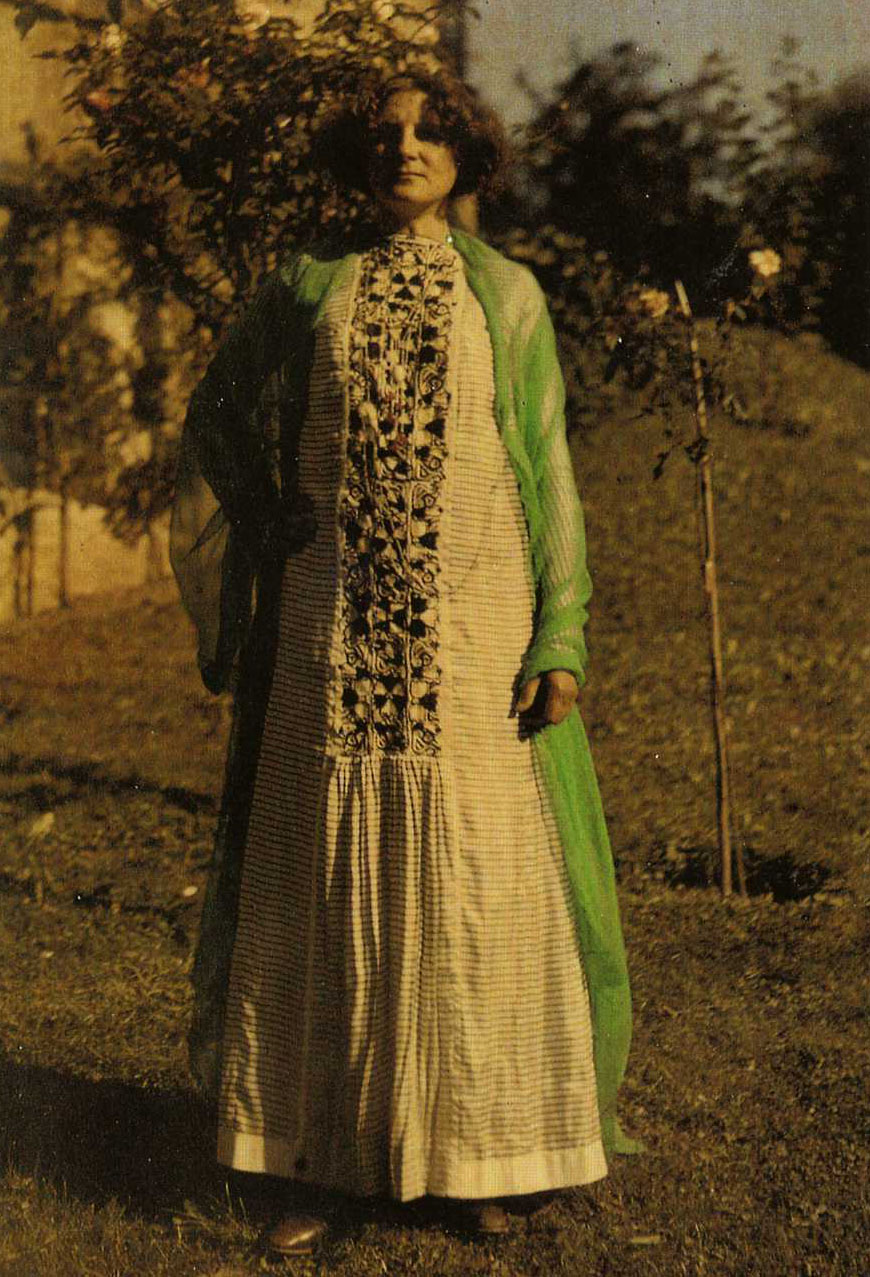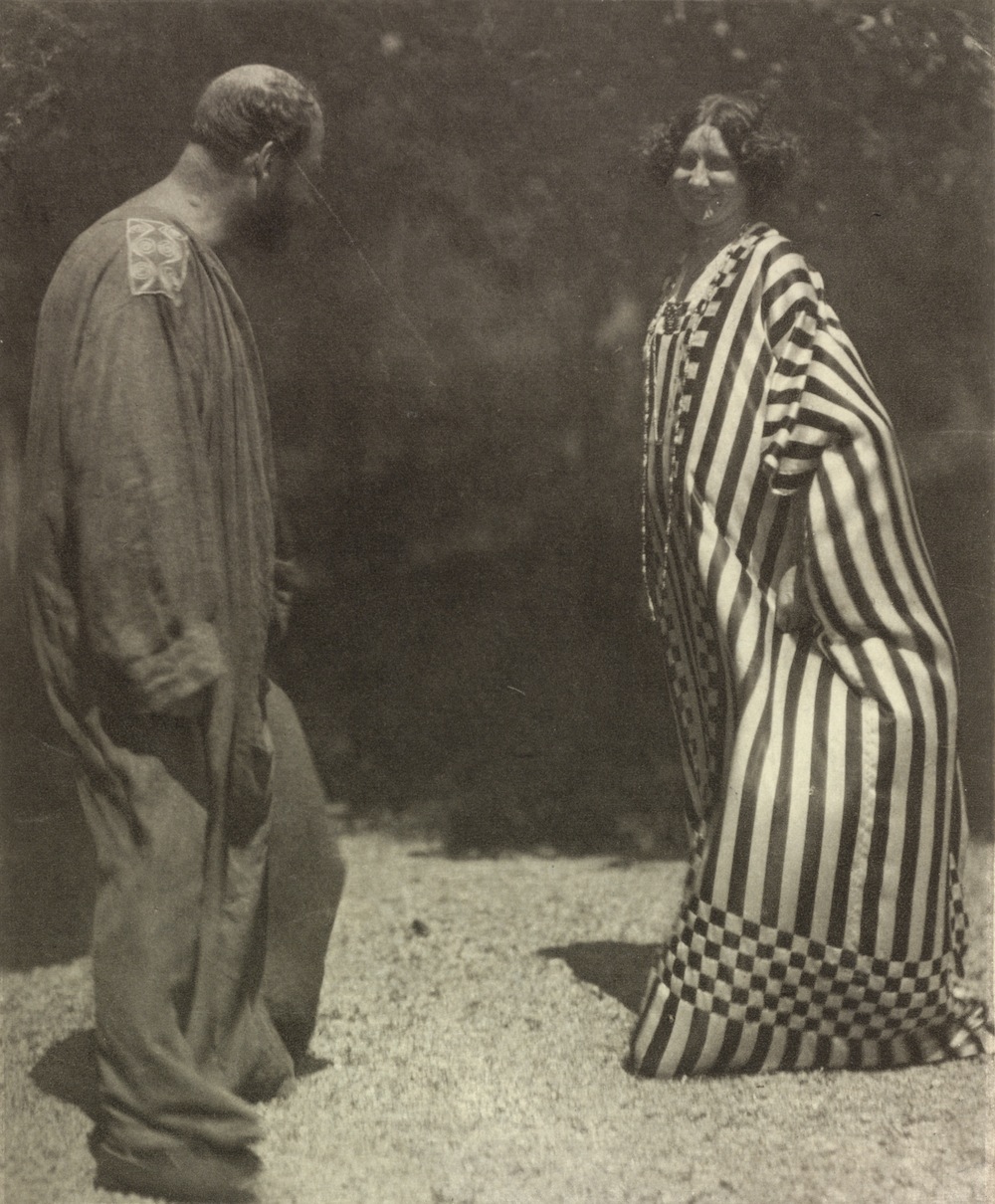 Emilie Flöge began as a seamstress in turn-of-the-century Vienna, working at her elder sister's dressmaking school. Together, they won a dressmaking competition in 1899 and were commissioned to design a piece for a prestigious exhibition.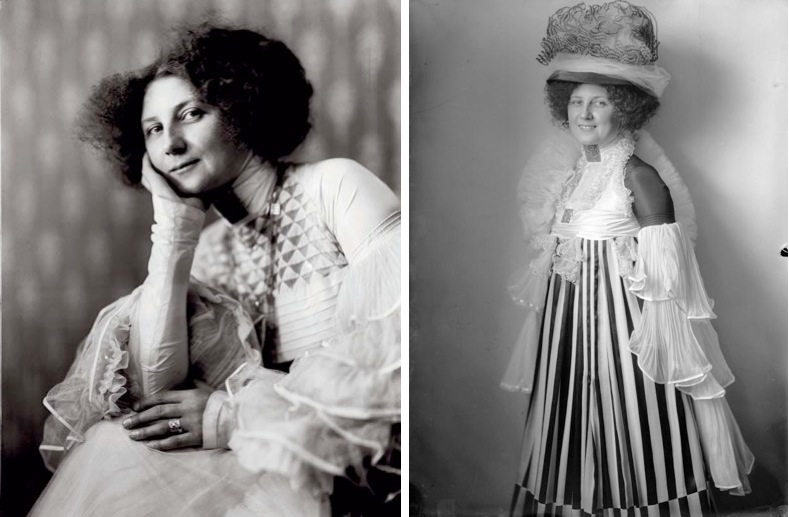 From there, they managed to establish themselves as successful businesswomen, opening an haute couture fashion salon they called the Schwestern Flöge (Flöge Sisters), situated on one of the major Viennese thoroughfares.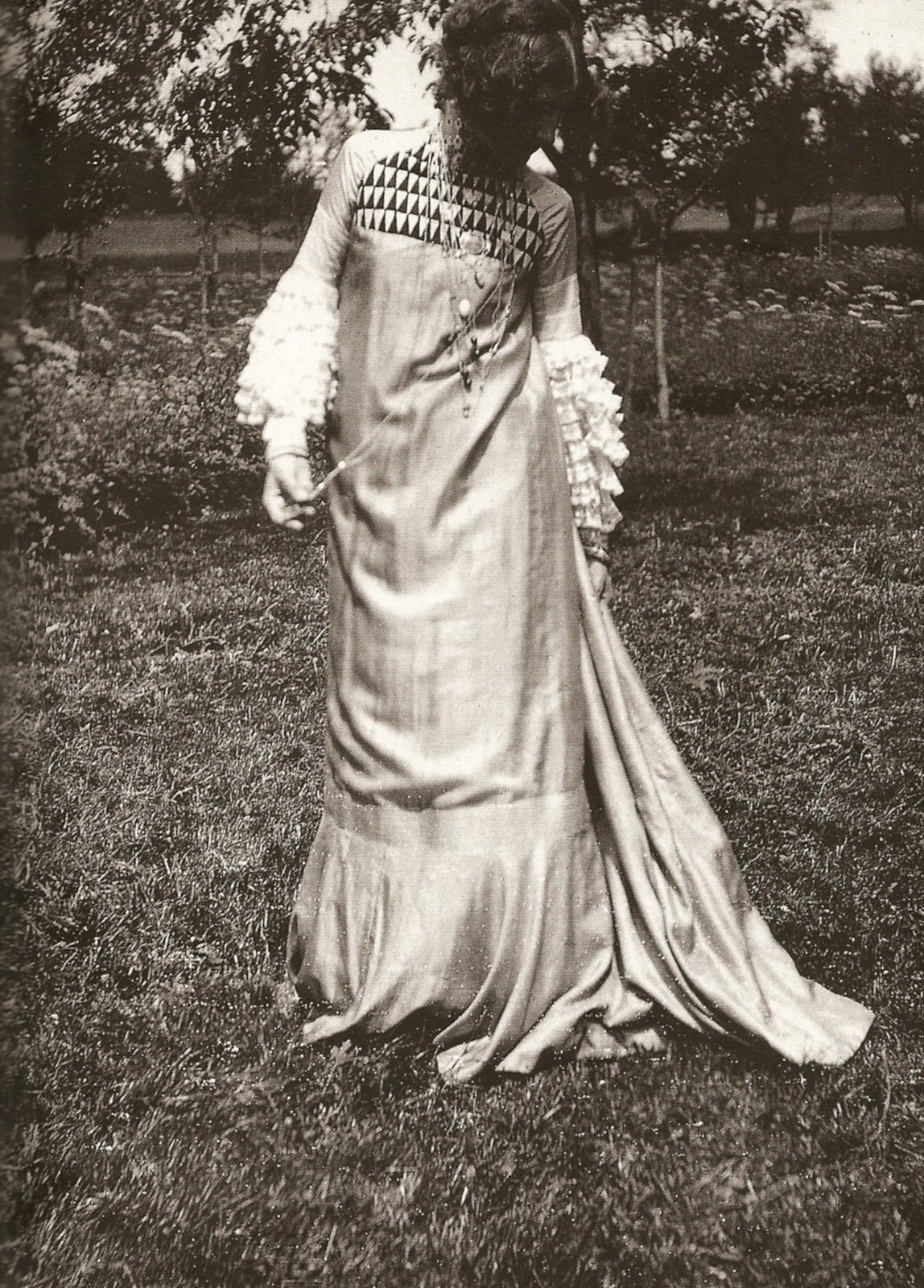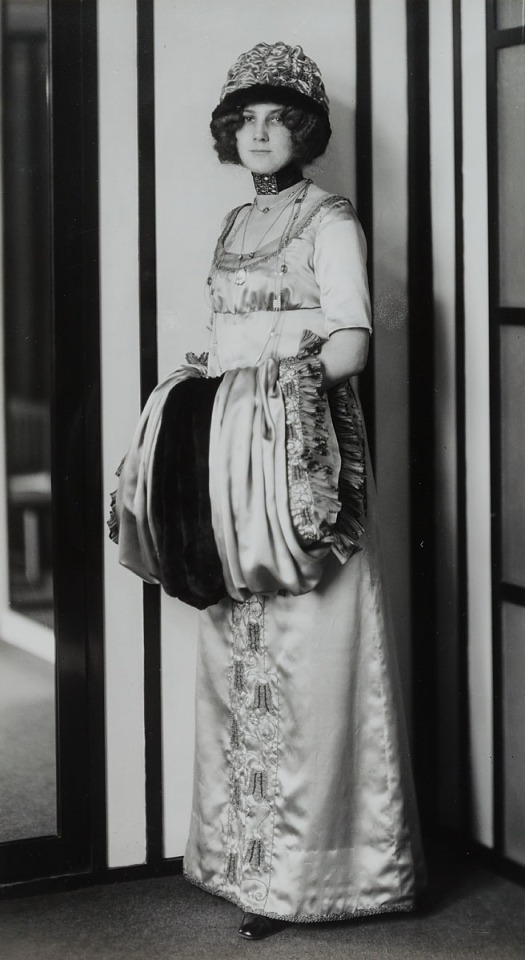 As her own salon rose to become one of the leading fashion addresses for Viennese society, her contemporaries over in Paris were innovators like Coco Chanel and Christian Dior and she watched them closely. Outside of her haute couture salon, Emilie had a more rebellious taste for fashion that conventional society wouldn't and couldn't understand at that time.
A certain bohemian painter Gustav Klimt however, did.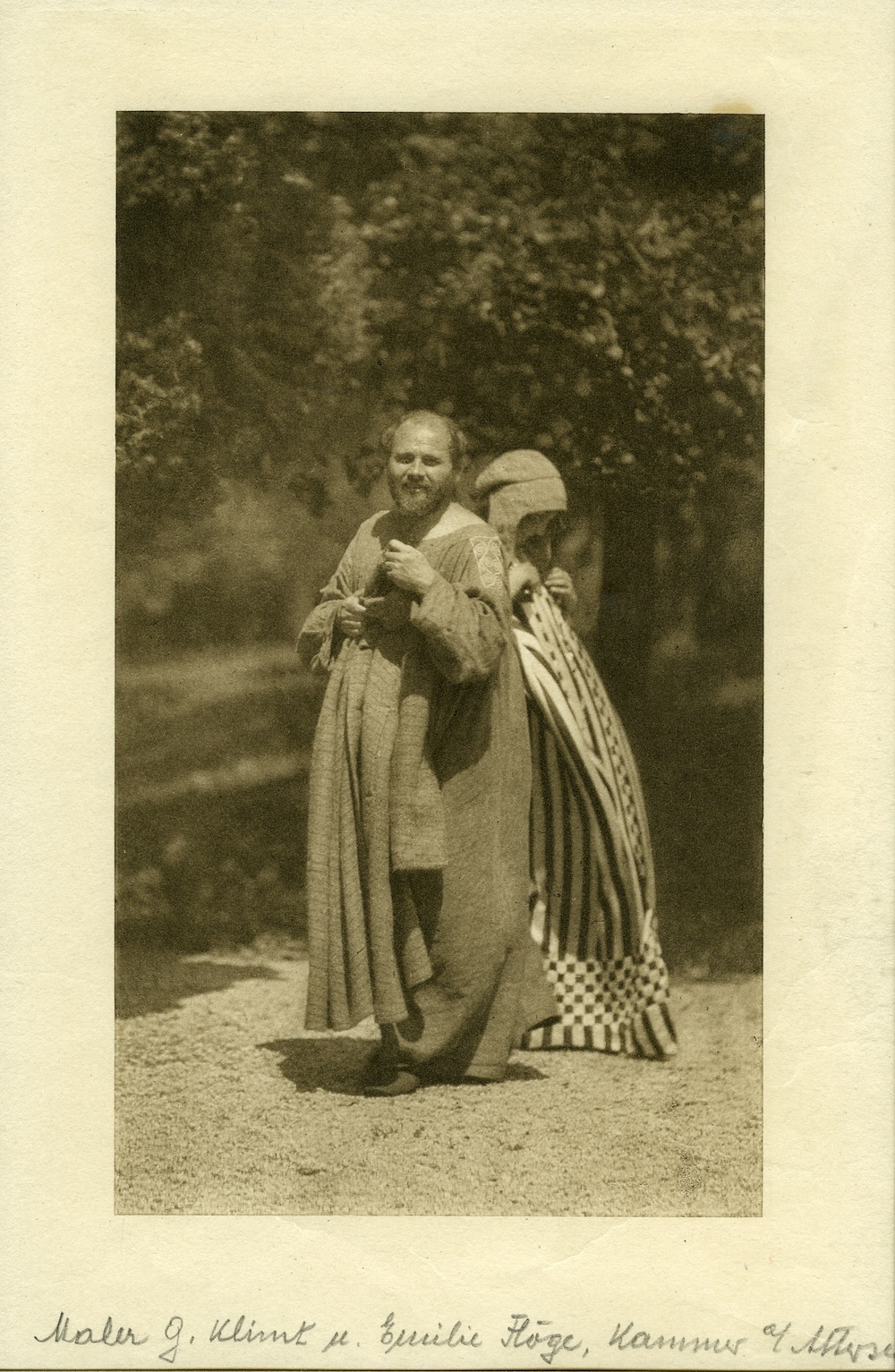 They had met when Emilie was just 18 years-old. Her younger sister Helene had been married to Gustav's brother, Ernst Klimt, but died only a year after the wedding. Gustav was made Helene's guardian in his brother's absence, and became a frequent guest at Emilie's family summer home at Lake Attersee.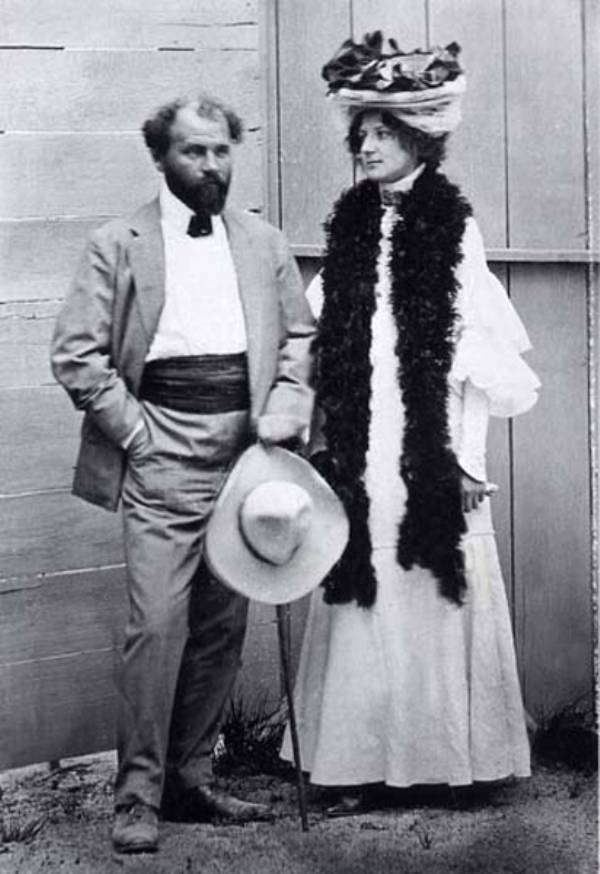 They became instantly close. Some say they were lovers and that the couple portrayed in Klimt's The Kiss is actually a self-portrait of he and Emilie. Lovers or friends, she became the life companion of the painter. She mixed in his circles, bohemian and high society alike, and he sent her prosperous clients from both.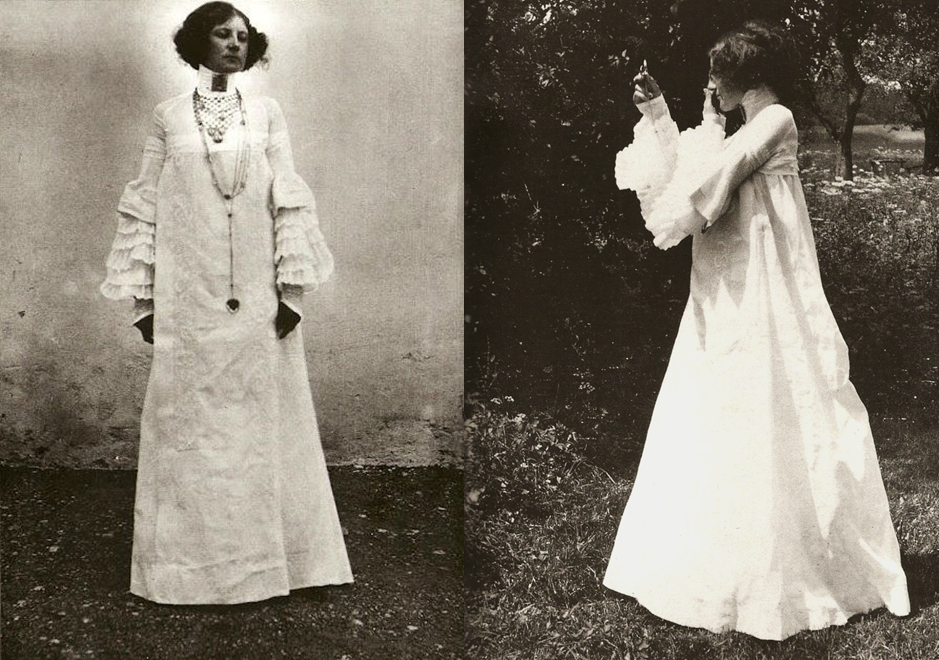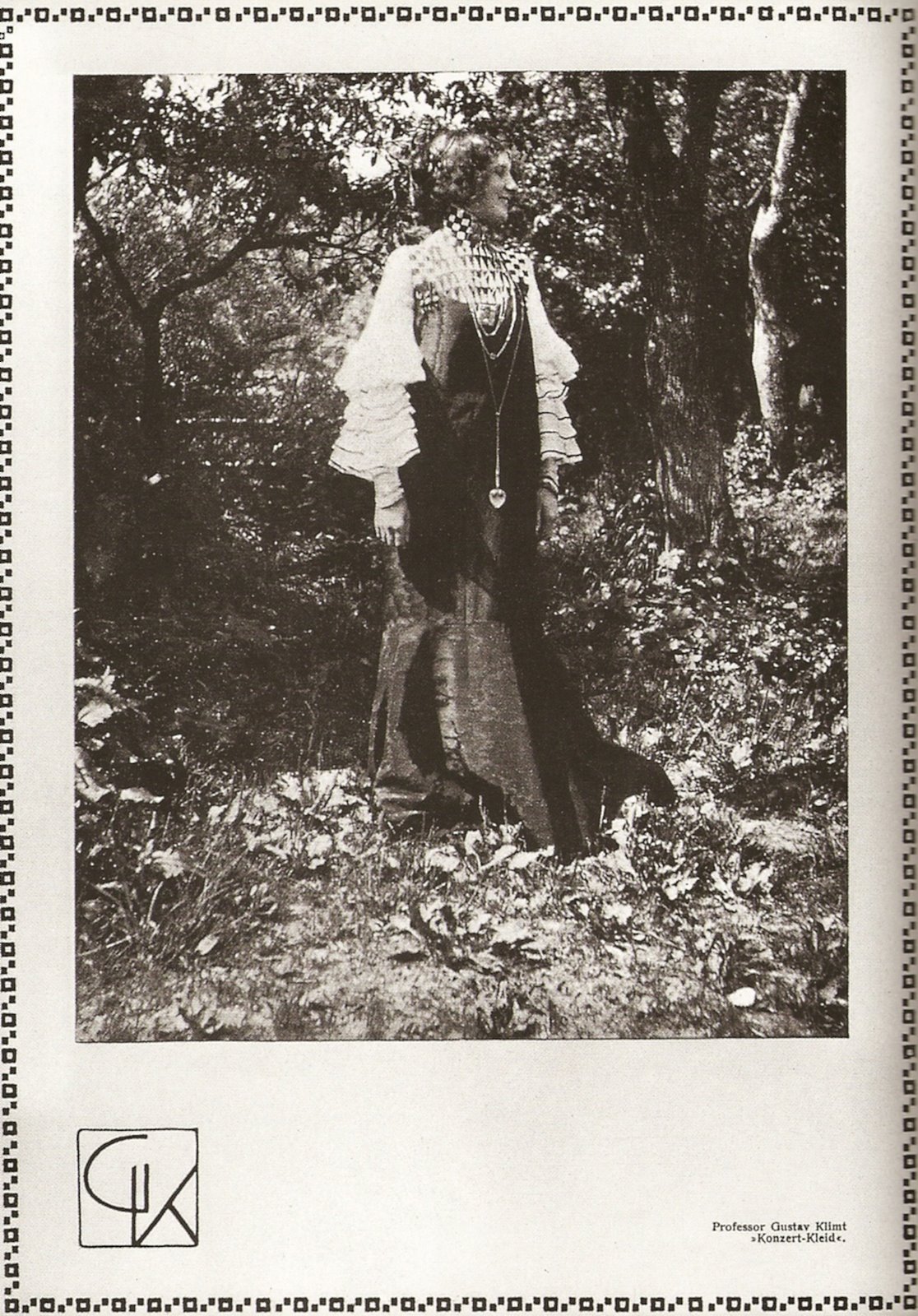 Like Klimt, with his provocative style and erotic art, Emilie Flöge had a penchant for creating something revolutionary. Her true signature dresses were worn without corset and hung loosely from the shoulders with comfortable, wide sleeves.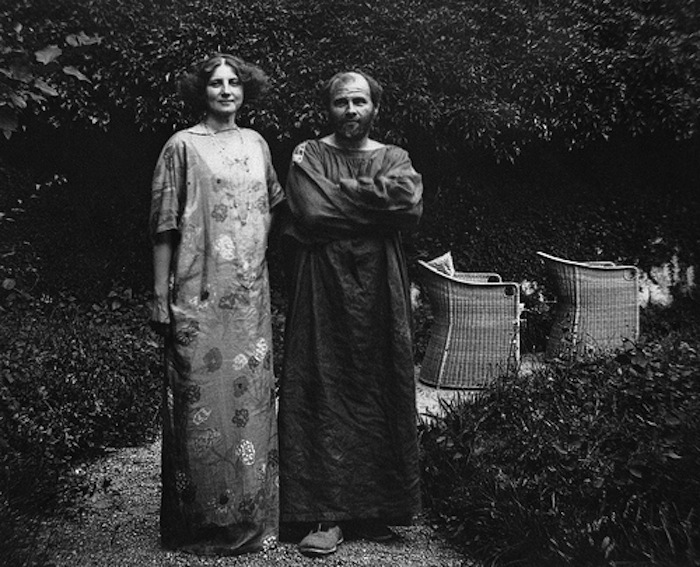 Often pictured with Klimt in these old photographs, the pair of them could pass as stylish hippies, time travelling from the late 1800s!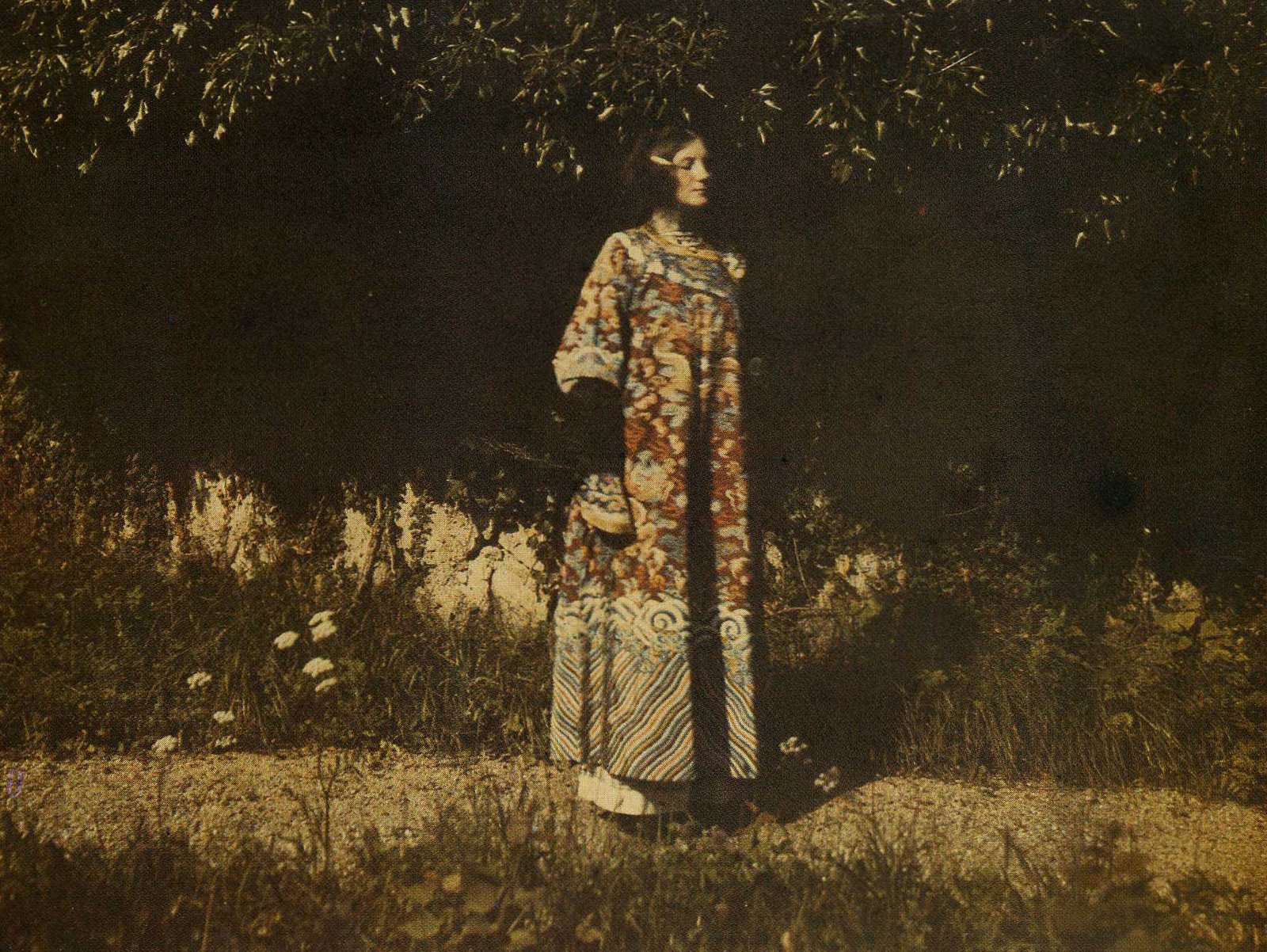 Her designs were influenced by the early feminist movement which proposed a more practical and comfortable style, but also inspired by Klimt's bohemianism. Klimt also designed alongside her, for her, and vice versa.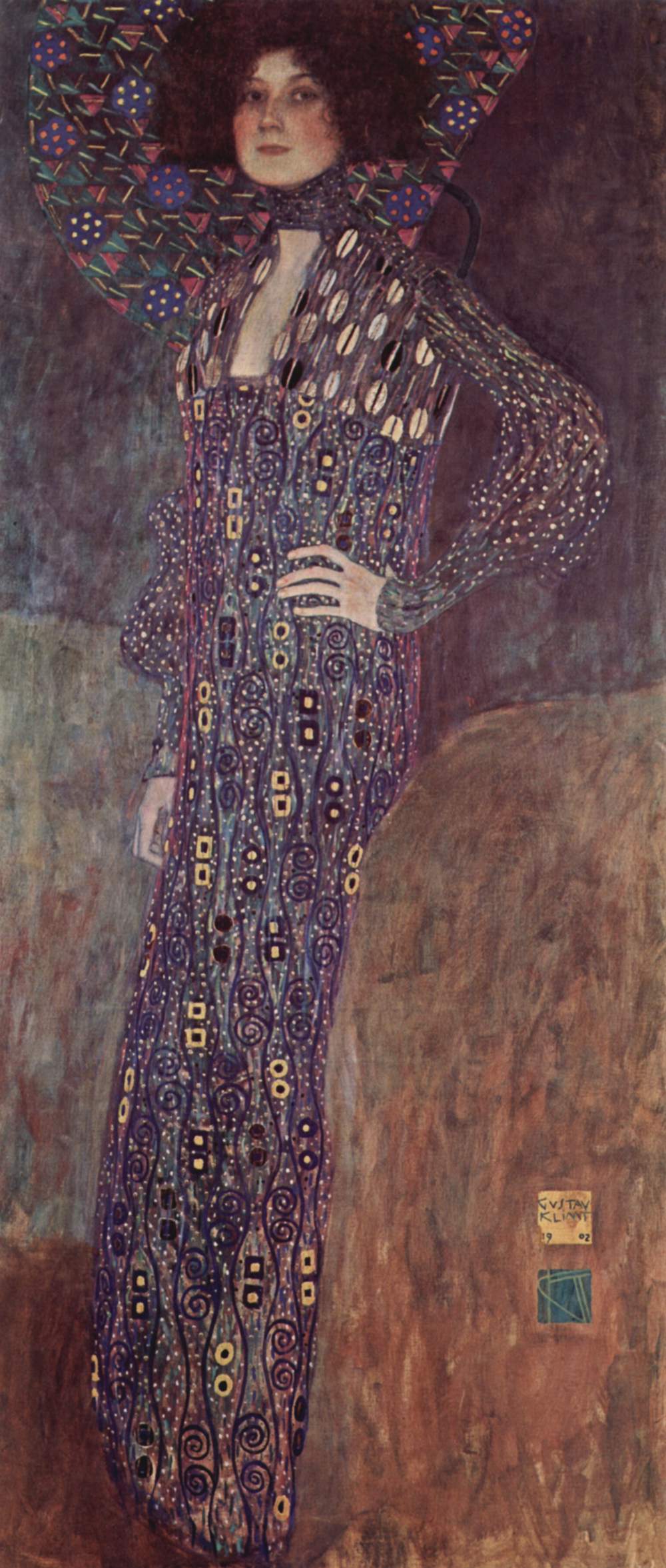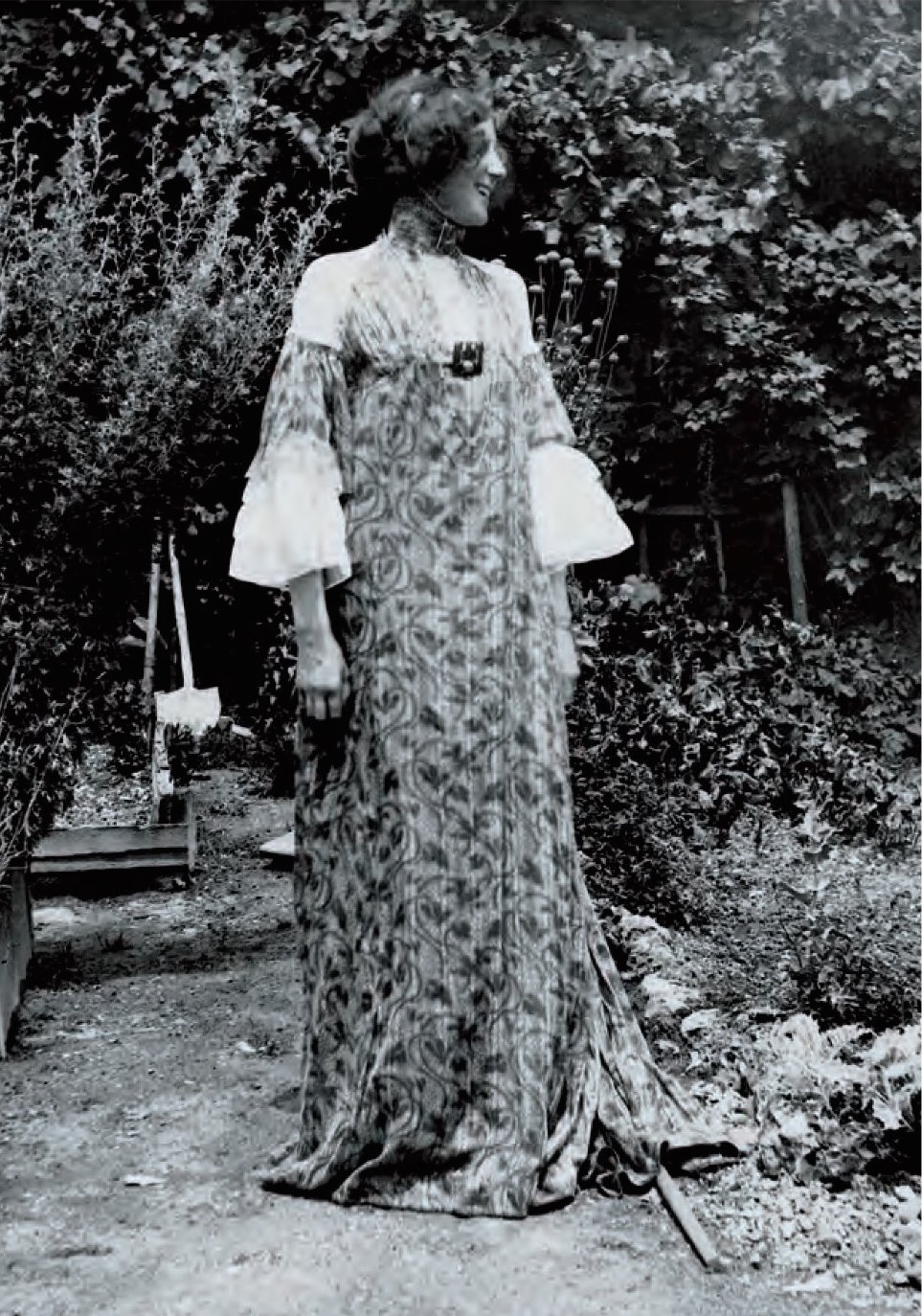 But the dresses didn't sell. They were too revolutionary, too ahead of their time. While her conventional dresses continued to do moderately well at her haute couture salon in Vienna, Klimt was painting the upper echelons of Viennese high society in Emilie's avant garde dresses. In 2006, Klimt's iconic "woman in gold" Adele Bloch-Bauer I (1907), sold for a record $135 million in New York.
Klimt's paintings should have been better than any VOGUE advertisement for a budding designer, but Flöge's breakout success story would never come and she would not live to see recognition for her originative designs.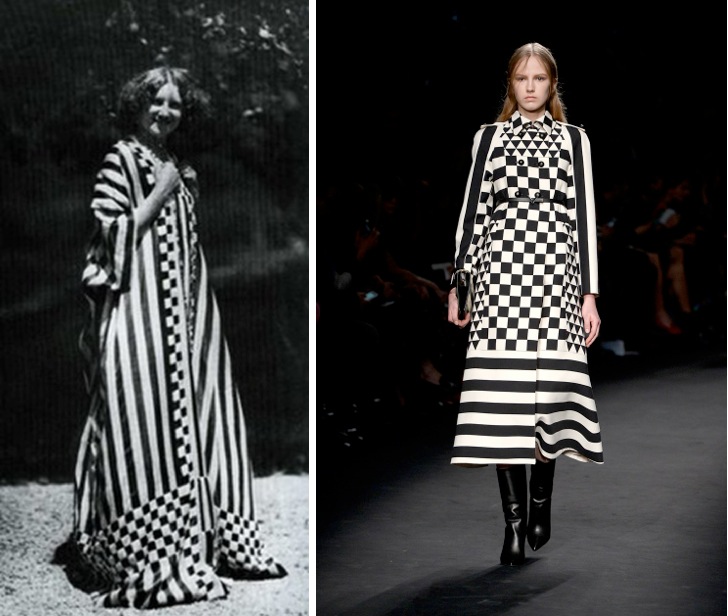 Fast-forward to the Valentino Fall/ Winter 2015 show in March however (the same fashion show that the Zoolander cast infamously crashed), and Emilie Flöge-inspired designs began making their way down the catwalk one after another.
The show's pamphlet quoted her as an inspiration for the collection,"Valentino FW 2015 x Emilie Louise Floge". Most attendees of the show probably had no idea who this "Emilie" was.
In the wake of World War II, Flöge lost most of her customers following the Nazi invasion of Austria and was forced to closed her salon.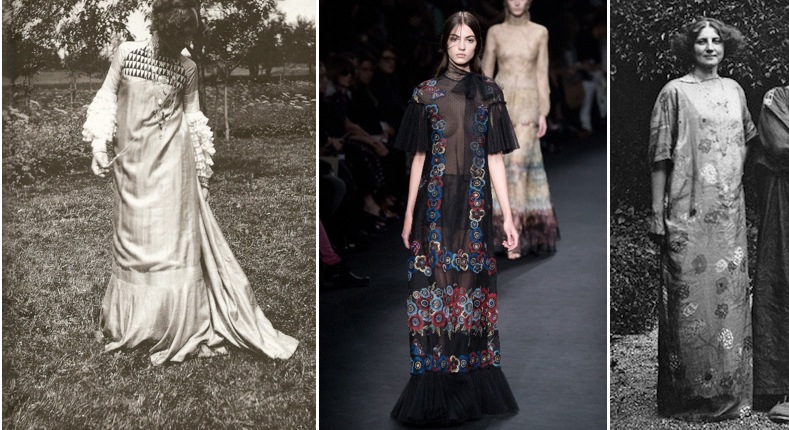 From then on, she worked from the top floor of her home, but at the end of the war, a devastating fire destroyed the building, including her collections and valuable objects belonging to her lifelong friend Gustav Klimt.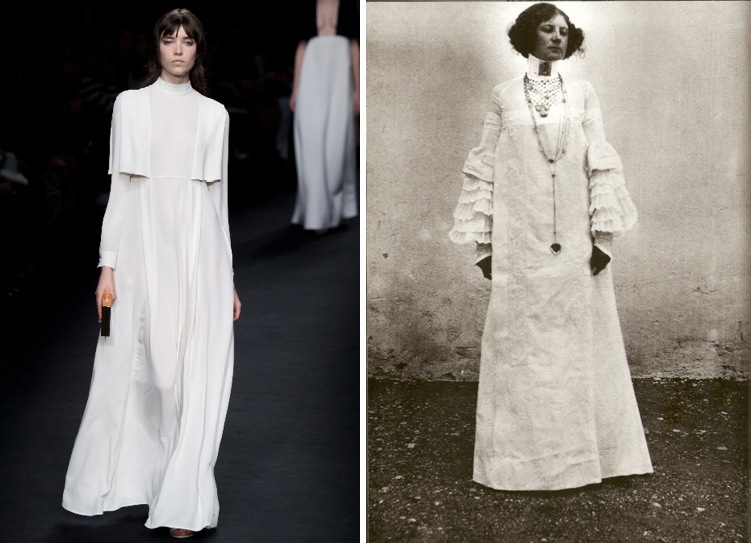 Despite inheriting half of Klimt's estate, Emilie had perhaps also lost her inspiration to continue creating and innovating after the untimely death of Gustav at the age of 56 from a stroke in 1918.
His last words reportedly were, "Get Emilie".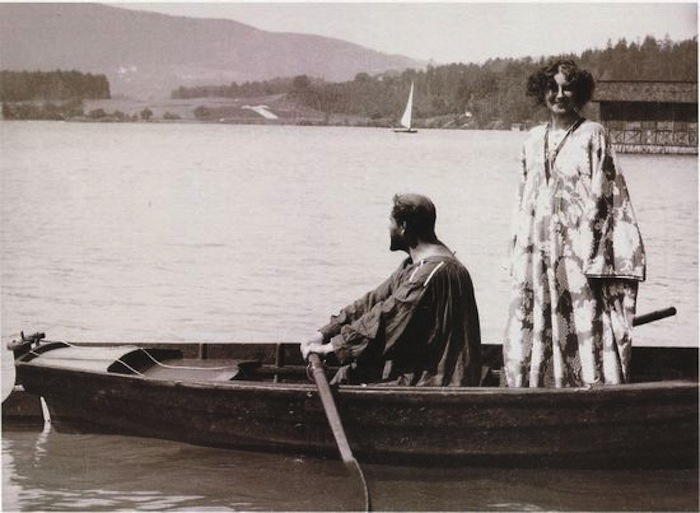 Further reading about the life of this unsung talent: Emilie Flöge is the first-person narrator of the historical novel The Painted Kiss by Elizabeth Hickey.
Photos via the Klimt Museum.