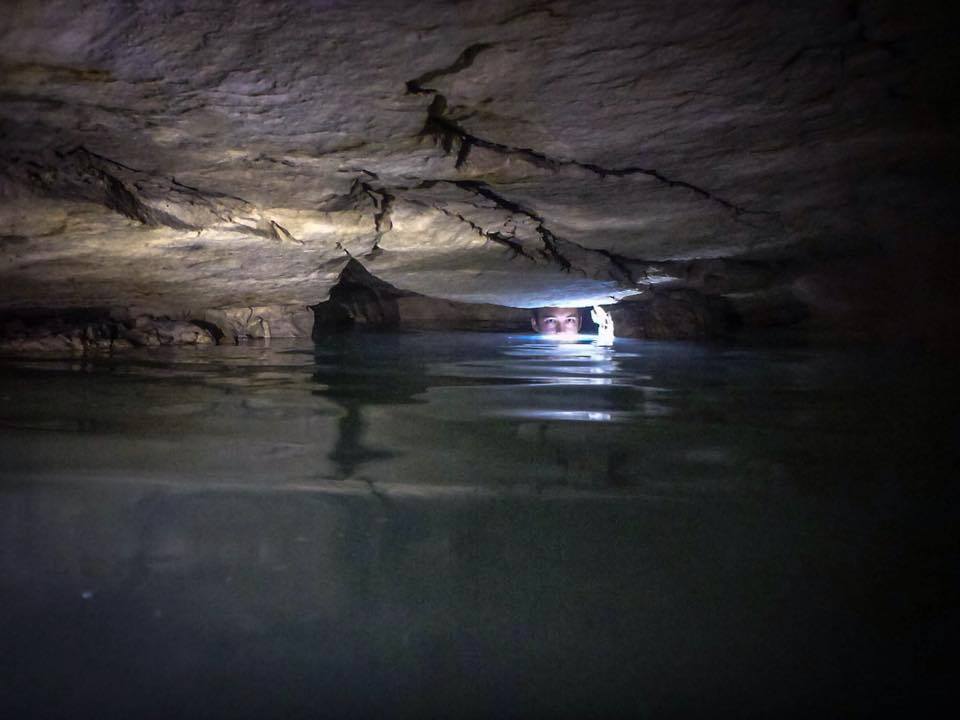 It felt like the pavements of Paris could have melted these past few days. The city's swimming pools were overflowing with splashing bodies and escape from the heat seemed futile. But there is one place, beneath the baking pavements, where only few will venture and plunge into the cool waters of the underworld. So let's follow them to the deep end, the Parisian explorers known locally as the "cataphyles", to find the secret swimming pools of the catacombs…
A friend of a friend of a friend, (that's how these sort of clandestine connections only ever come about), an Australian ex-pat in Paris with a moustache that Dali would be proud of, Alexander J.E. Bradley can usually be found on the rooftops of Paris, 30 meters above ground or 30m below the streets in the catacombs, happily snapping away with his troupe of fellow creatives and urban explorers.
As an all-round purveyor of the occult in Paris, he's teamed up with some pretty interesting characters of the underworld to create his films, stage his performance art and document it all with his camera over the past few years. One such character he's encountered is a Parisian cataphyle who goes by the codename "Plongeur" (Diver), simply because he's had the incredibly good fortune of going scuba diving beneath the city of Paris.
The often flooded and forgotten century-old tunnels have been his aquatic playground for more than 30 years and the brave diver has explored hundreds of meters of unknown galleries. The only reason the Department of Quarries inspection now knows of the existence of many of these tunnels is because he mapped them.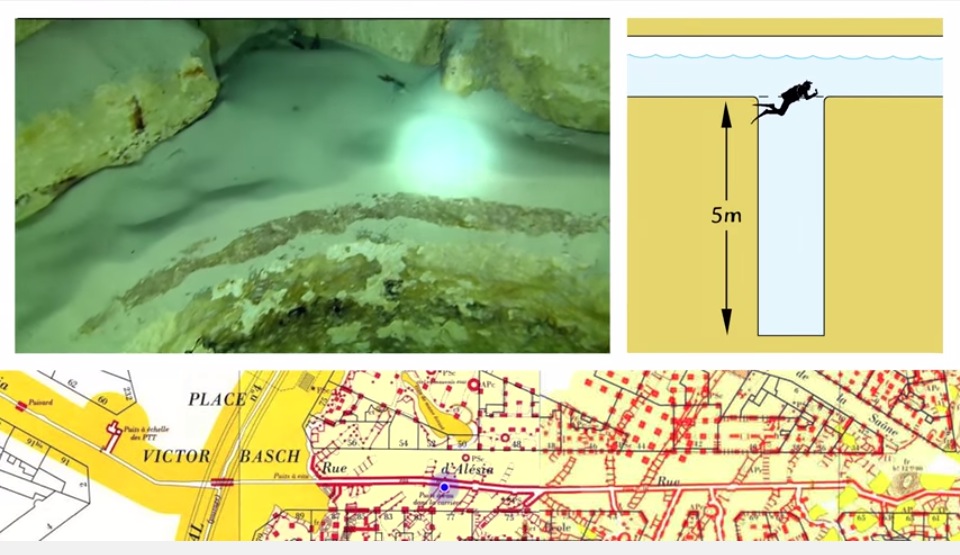 Together with the anonymous "Plongeur", Bradley and his production team Mais Oui! made a fascinating short film about their experience following the local diver to plunge into the labyrinth of lost passages and discover what lies beneath the unknown waters of the catacombs. If you have any interest at all in Paris and its secrets of the underworld (which I have a sneaky feeling you do), "The City of the Sea" is something I think you really need to see…
Make sure to turn on the English subtitles if you need them in the bottom right hand corner. 
For a chilling moment there, it felt like they had discovered a lost "Atlantis" city beneath the streets of Paris.
Since his first descent into the watery deep of the catacombs with Plongeur, Bradley and his circle have began making their own trips to cool off in the secret swimming pools of the catacombs, and you can bet that he'll be down there during the Parisian heat waves this summer for a clandestine pool party.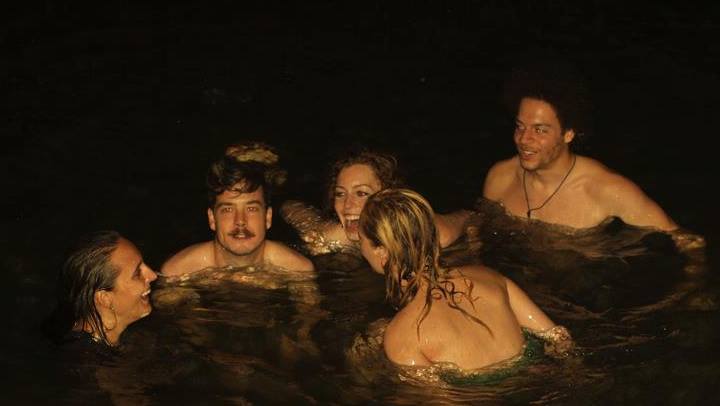 This is his privilege, having been passed on the knowledge and responsibility, from one cataphyle to another. So before you start enquiring if you can join on his next subterranean swimming session, bear in mind this is not in any way for a leisurely activity for beginners. Crouching over in one meter high pitch-black tunnels and trudging through murky waters up to your waist is not something you're ever prepared for– even if there is the promise of crystal clear blue waters at the end of the tunnel. Cataphyles do not easily welcome first-timers, or what they call "tourists". And of course, it's all very illegal. So, be careful what you ask for.
You can discover Alexander J. Bradley's urbex photography on his website and Flickr. He is available for photography tours in Paris, which you can book here. His production company Mais Oui! is here.

You can also help him out during these tough times

with a little donation

to help him survive the standstill of work caused by the Covid-19 confinement.