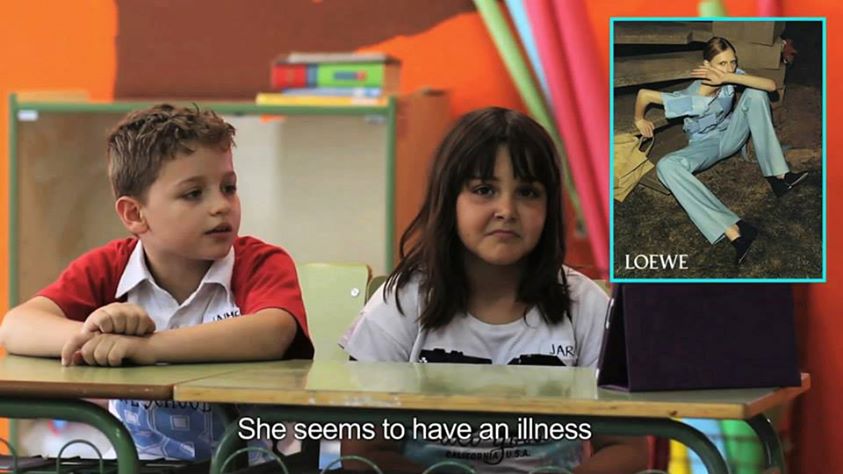 Trust kids to tell it like it is— and the unapologetic artist Yolanda Domingues to help them tell it. The Spanish artist's new project, Niños vs. Moda called upon a group of 8 year-old school children to describe their impressions of real multi-million dollar campaigns created by some of the world's leading fashion houses.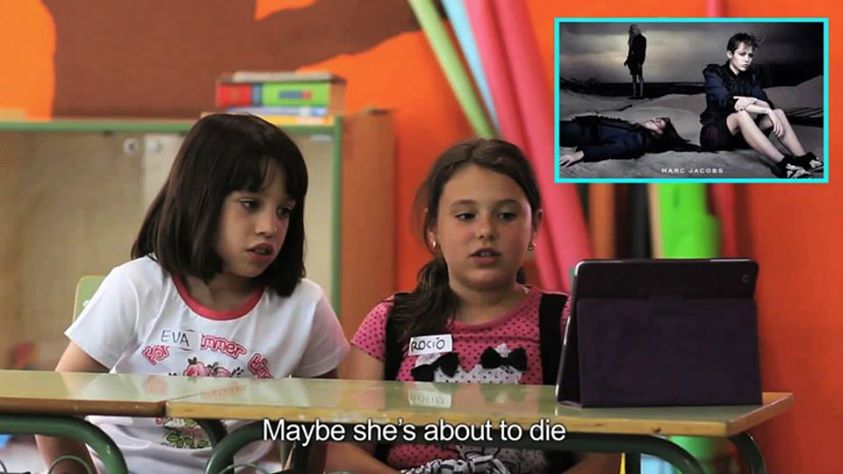 An astute challenger of the fashion industry and its absurd tendency to portray women as weak, slightly insane and even deranged in its campaigns, this is not the first time we've seen Yolanda address the issue. You may recall her previous projects "Begging for Chanel" and "Poses", which saw a group of real women in real life settings imitate the poses of models in fashion magazine editorials.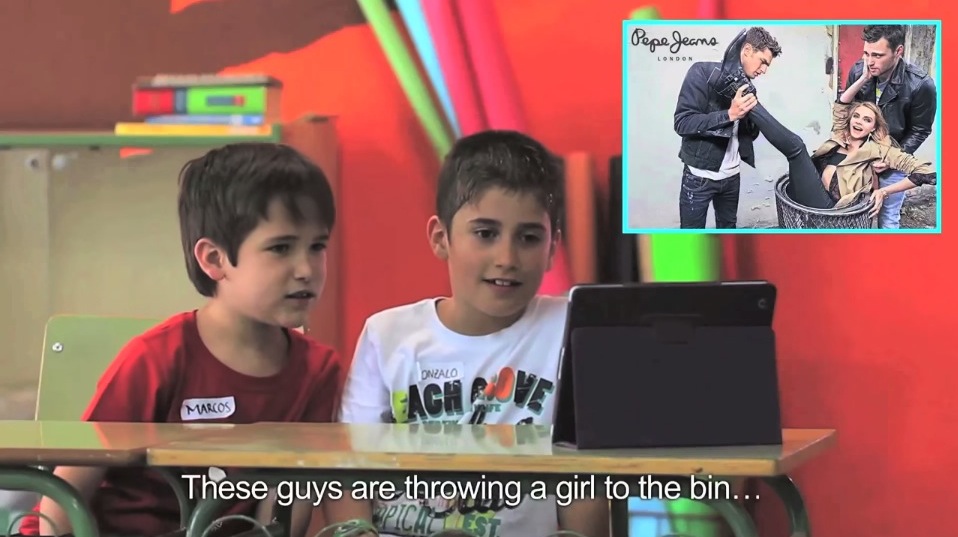 Yolanda's work highlights the ugly truth of this imaginary used to sell a lifestyle and products that our children clearly don't want to buy into, so why do we?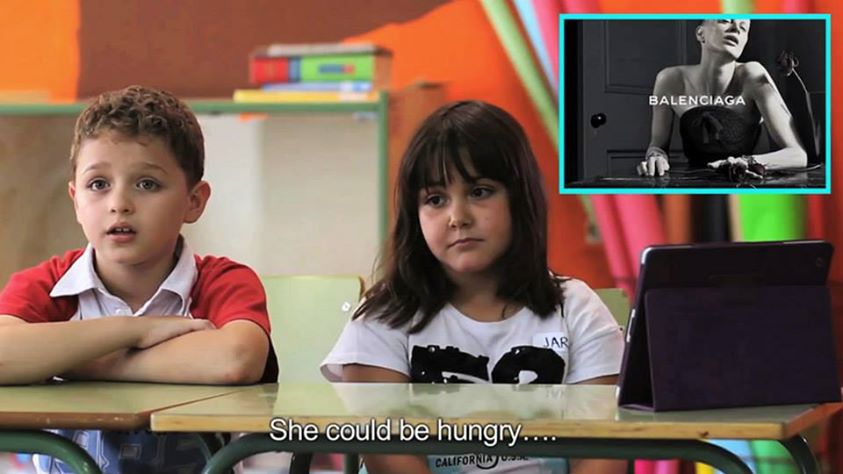 If your natural reaction is to conclude Yolanda has presented the children with an exaggerated selection of fashion campaigns, it might also be worth considering then the difference between men's and women's campaigns….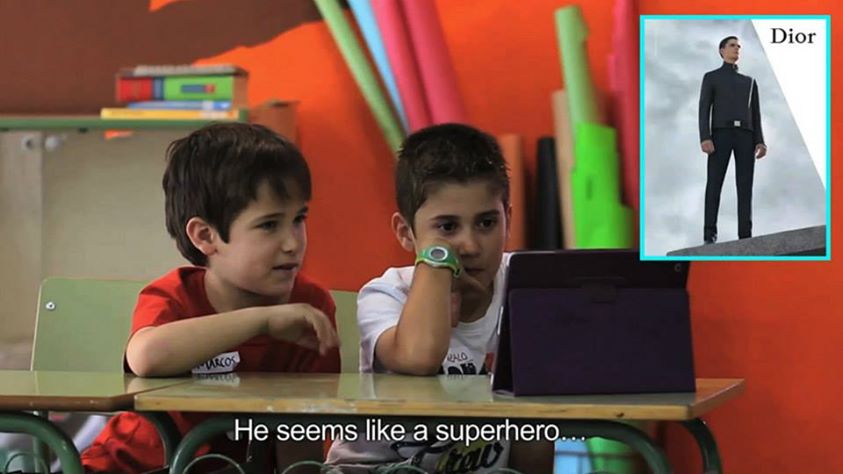 Think about it– we rarely see men's fashion campaigns where they're not looking strong, healthy and more importantly– sane.
"Kids decoded the images and exposed the inequality. They often offered themselves to help women… while they projected their dreams and ambitions on to the men's roles," notes Yolanda. In one of her previous projects she points out that this is nothing new. The same has been done for many centuries since the very first paintings by the masters who were of course, all men.
Watch the full video Niños vs. Moda, which goes from charming to alarming all too quickly…
Keep up with Yolanda's provocative projects on her Facebook page.