1. This 1920s Penthouse Apartment on the Champs-Elysées







The apartment of M. Charles de Beistegui, Paris, France, 1929, built by Le Corbusier the Swiss-French architect, designer, painter, urban planner, writer, and one of the pioneers of what is now called modern architecture.
Found on the Fondation Le Corbusier website.
2. When both sides of the Channel tunnel first met, 1990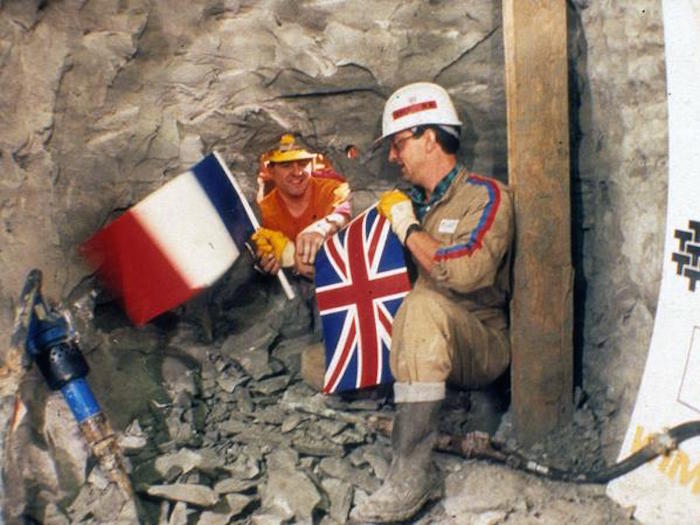 Found on History in Pics
3. Letters from WWII found in a Cereal Box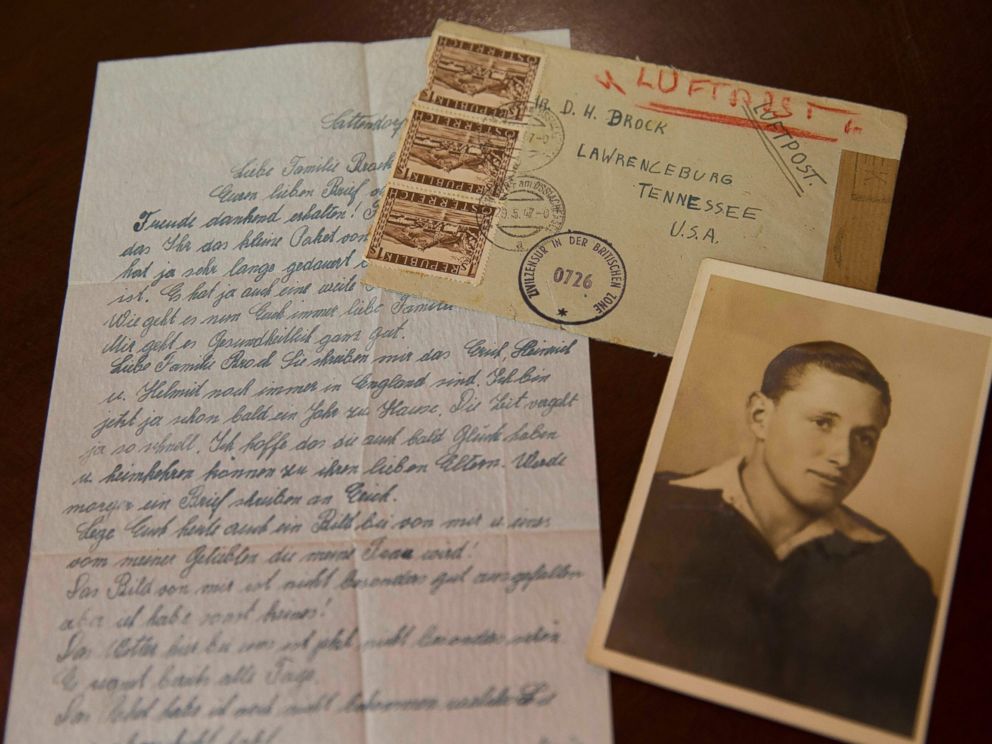 Letters found in a Corn Flakes cereal box reveal intimate relationships between German prisoners of war and the Tennessee locals who lived and worked among them.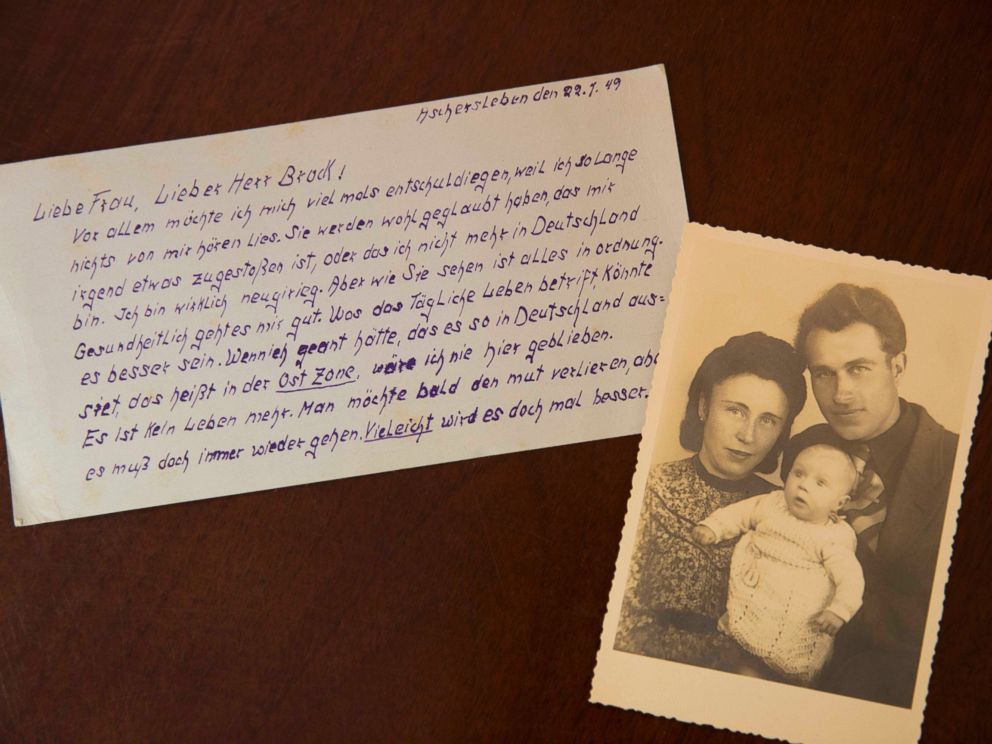 Curtis Peters of Tennessee said his sister-in-law in Lawrenceburg, Tennessee, found some 400 letters in the home of her great-aunt when she passed away in the late 1980s. The letters were written by German men who lived in a prison camp near Tennessee's southern border after World War II, where 330 or so German prisoners were believed to be held at the camp, separately from those who were Nazis.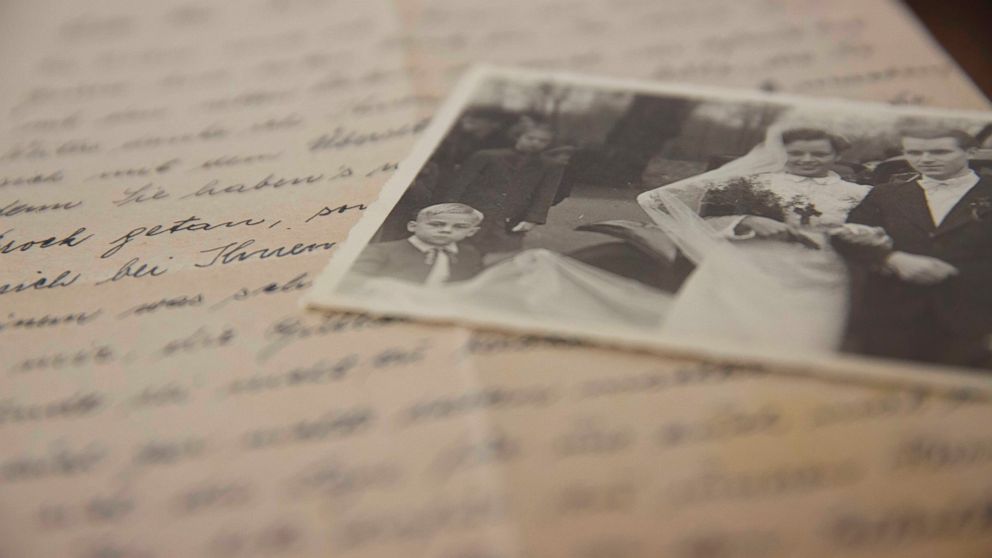 According to local newspaper accounts at the time, "The tone changed from calling them Nazis to German soldiers to German boys over a two-year period of time."
Found on ABC
4. This Hidden Glacier, found by a Drone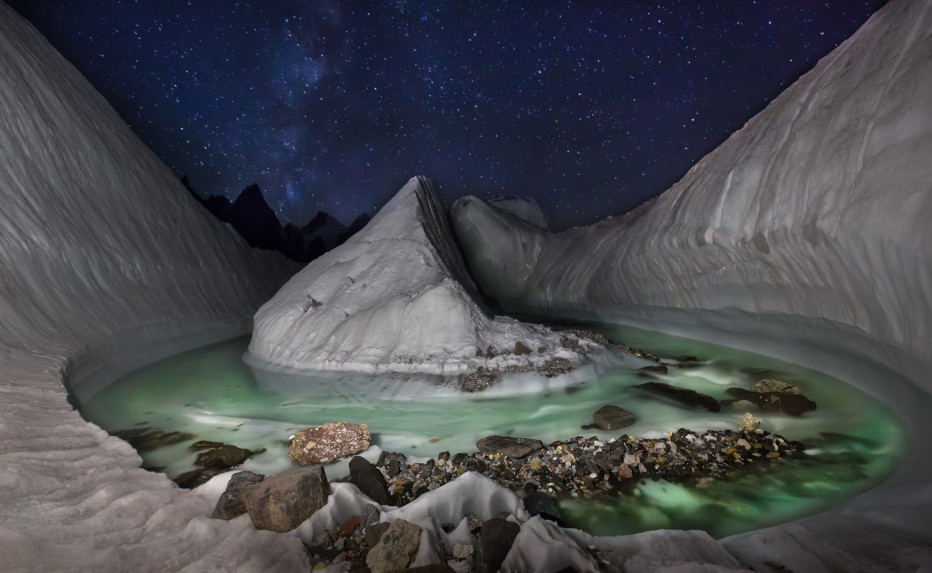 David Kaszlikowski used a drone and a little spare time to discover a stunning scene atop a glacier near K2, the world's second-highest peak.
It started while Kaszlikowski was shooting the upcoming documentary K2 Touching the Sky. He wanted a personal project to occupy his downtime during the weeks-long filming schedule, so he sent his DJI Phantom on a recon mission to scout shooting locations.
Found on Wired.
5. A Kickstarter Project to Bring Back Neil Armstrong's Space Suit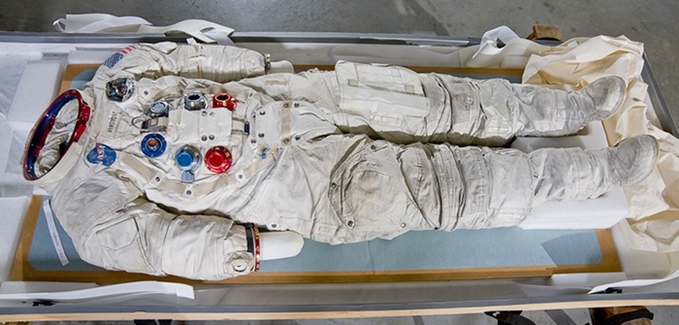 Neil Armstrong's spacesuit – like most of the spacesuits in the Museum's collection – is currently being stored in a climate-controlled collections storage area that is not accessible to the public. The Smithsonian wants to bring the suit back to the people. Find out more about the project here.
6. This iconic Horror Movie House For Sale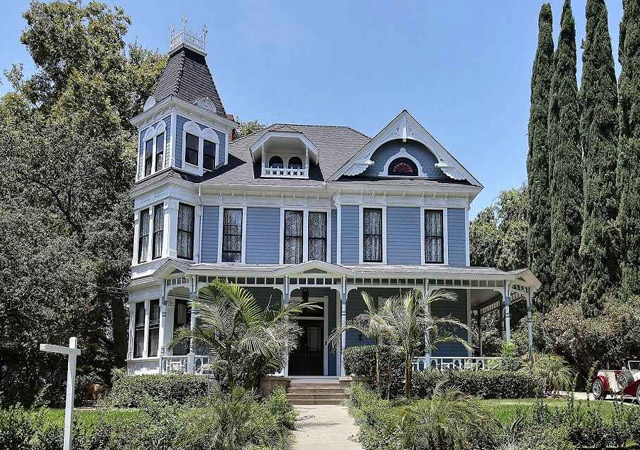 For sale with a price listing of $1,275,000, the 1887 Queen Anne Vicorian located at Melrose Ave, Monrovia, CA, which starred in the 1986 horror film House, starring William Katt, George Wendt and Richard Moll.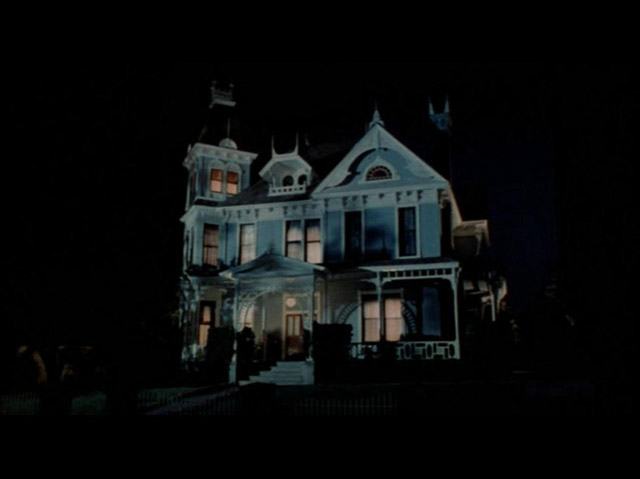 "House is the story of Roger Cobb, a horror novelist struggling with the disappearance of his son and subsequent divorce from his wife. After his eccentric aunt commits suicide, Cobb moves into her house to focus on writing his next novel. But his solitude is soon disrupted as he discovers what horrors have been waiting for him inside."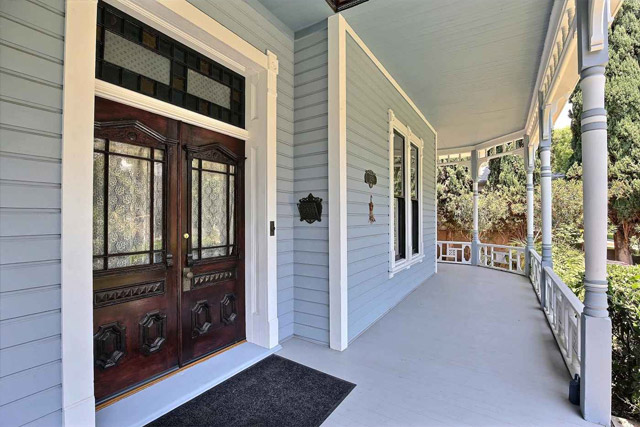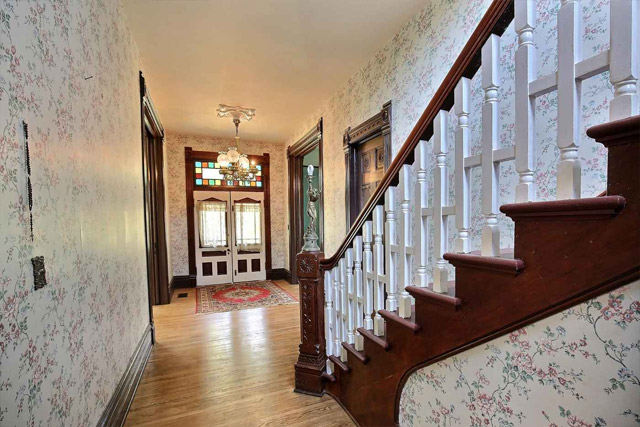 Found on Cult of Weird.
7. This movie rental place with a hole in the wall so that you can order pizza from next door
Found on Imgur
8. A Personal Archive of Found Typography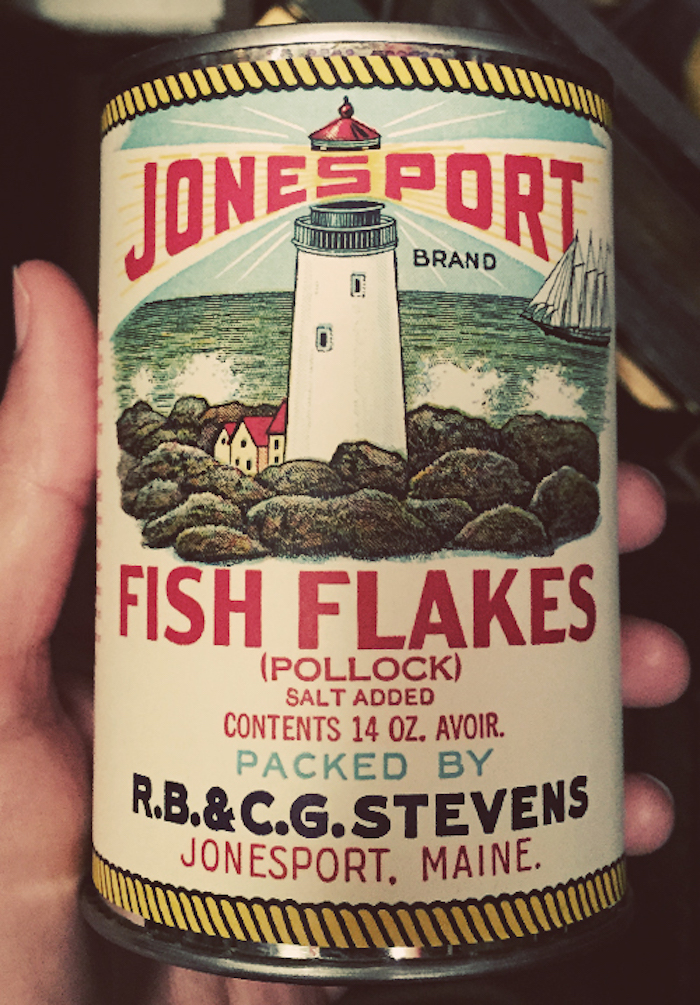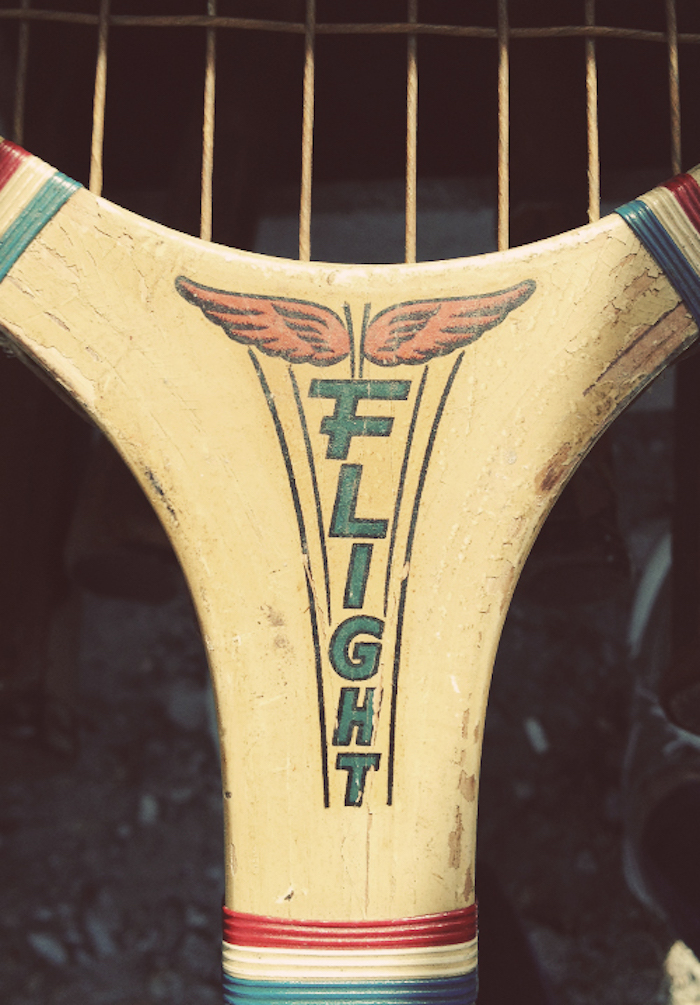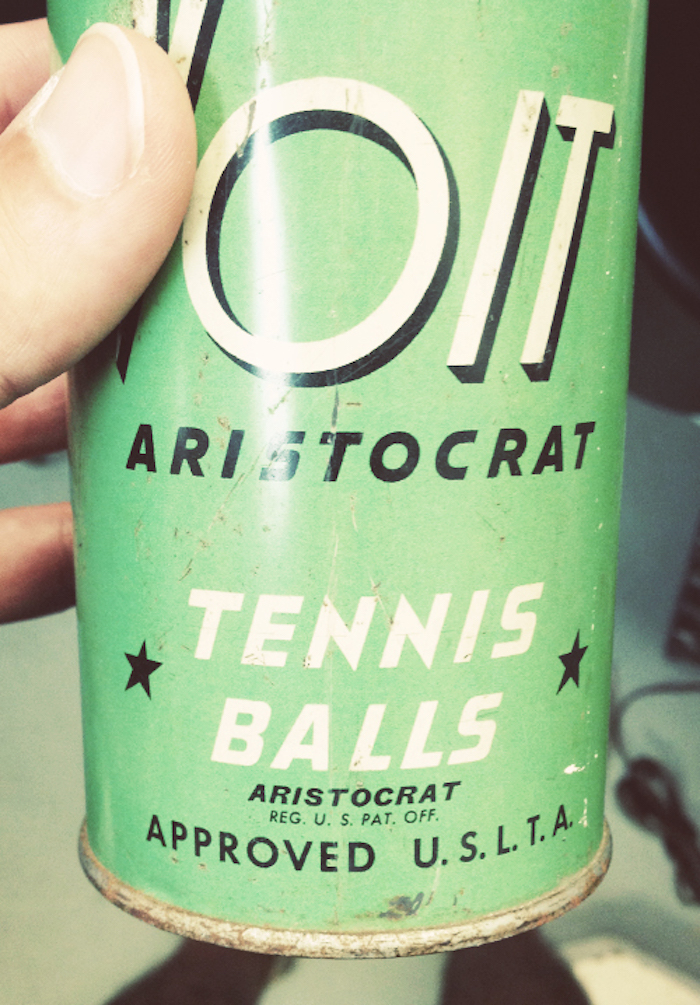 "Found, photographed and curated by myself. Most of the things I find are busted and rusted, just falling-apart-old. "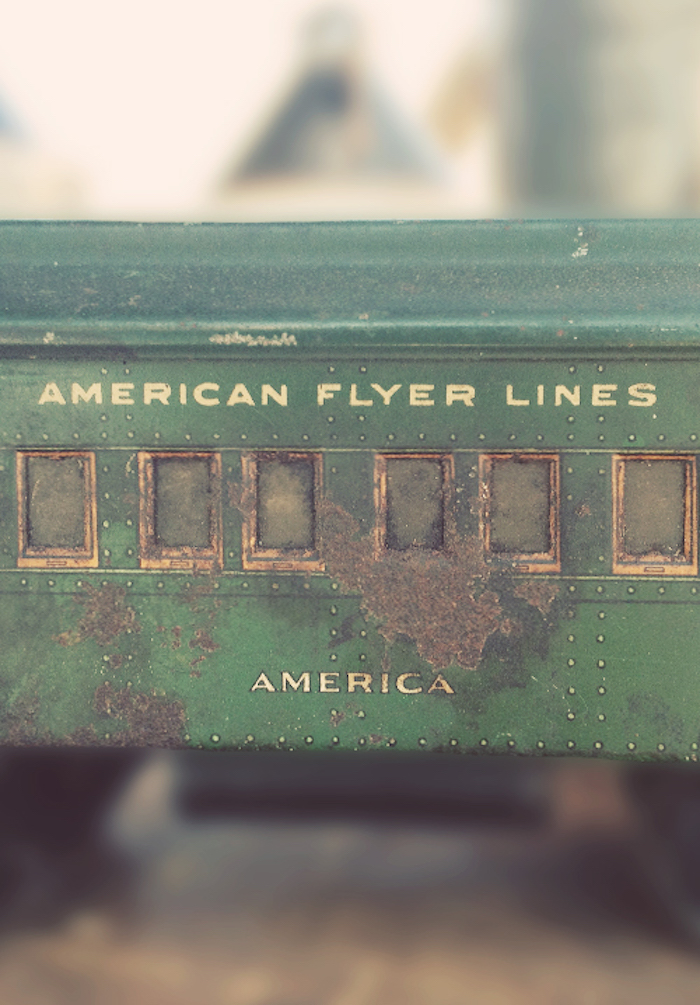 "My intent is to rescue what little bit of this treasure I can find, before its trashed and gone forever."
Found on Type Hunting.
9. Dyson's First Vacuum Cleaner was Pastel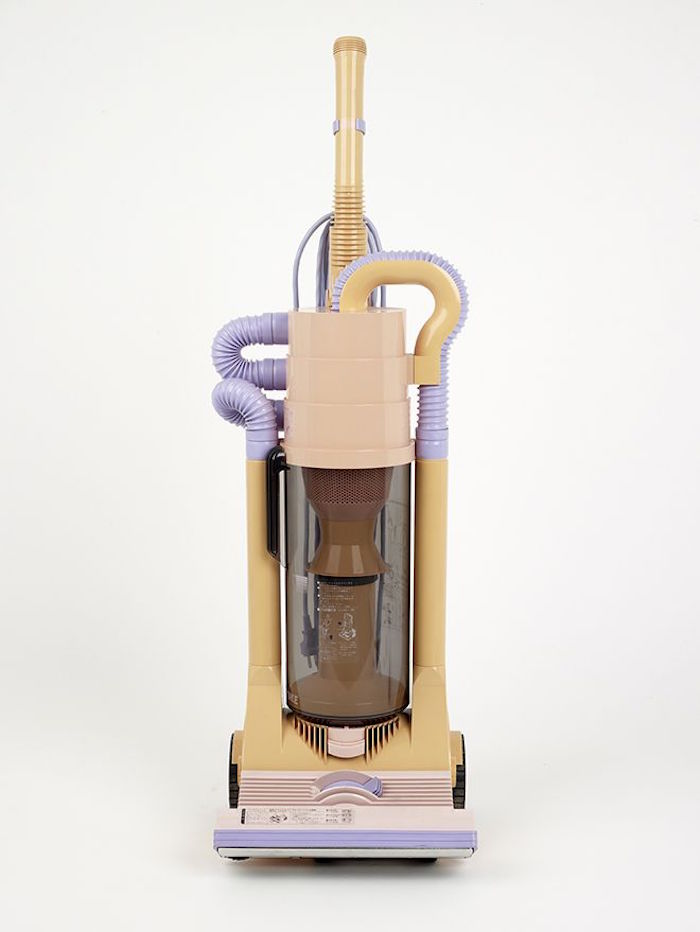 When the now famously efficient British vacuum company Dyson couldn't find support in its home country for its first bag-less vacuum, it launched the product in Japan (1986). Using the profits from this pastel G-force cyclonic vacuum cleaner, Dyson would enter the British market about seven years later and release the best-selling vacuum cleaner of all time.
Found on Nothing Major.
10. Should you be a Wife or a Career Woman? A 1950s Magazine Quiz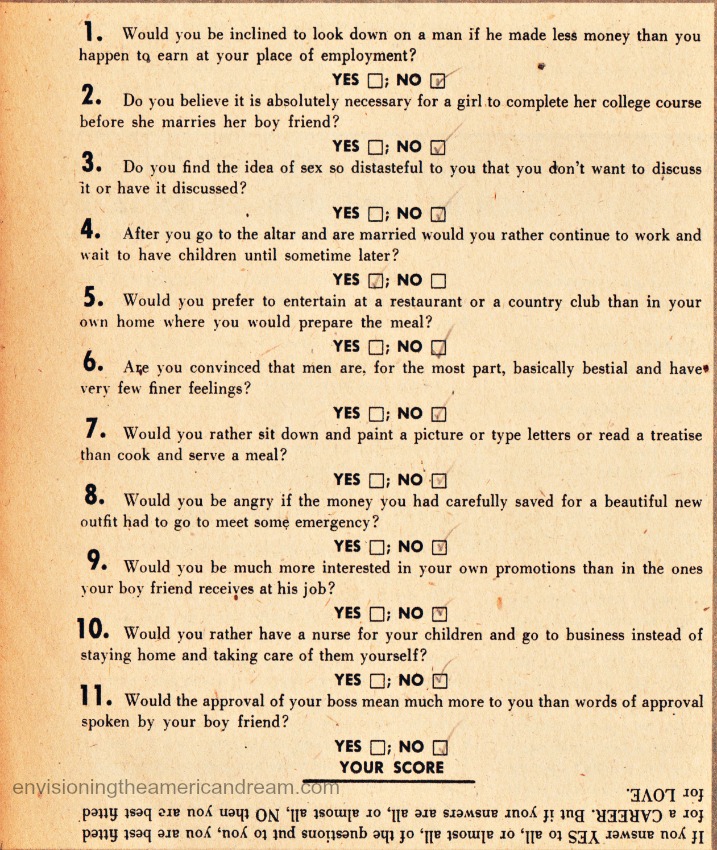 This quiz comes from The Girl Friend (And the Boy Friend), an early-1950s magazine for young women. Titled "What Are You Best Fitted For: Love or a Career?," the test asks readers to answer a string of questions about situations and preferences. A preponderance of "No" answers marked the reader as destined for marriage.
Found on the Vault.
11. A Tumblr dedicated to Cutaways
Century 21 Exposition (Seattle, Wash.), design for the Space Needle, cross section of restaurant by John Graham & Company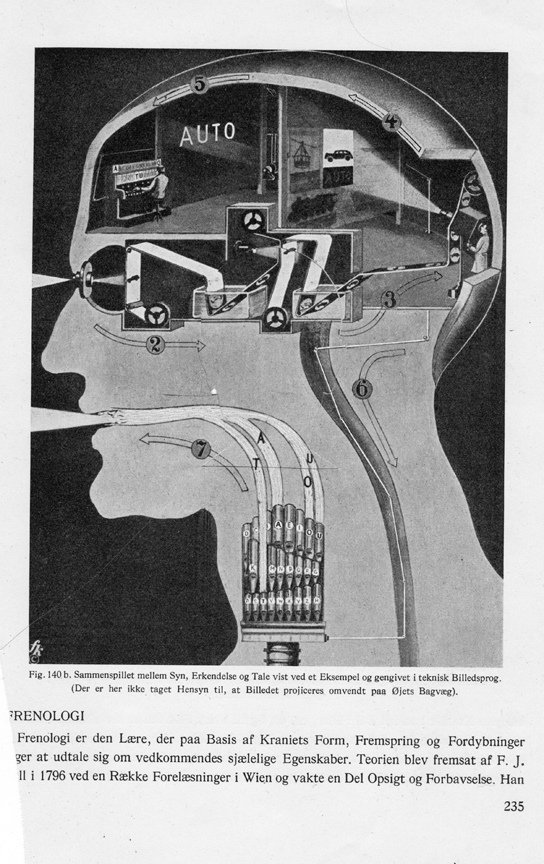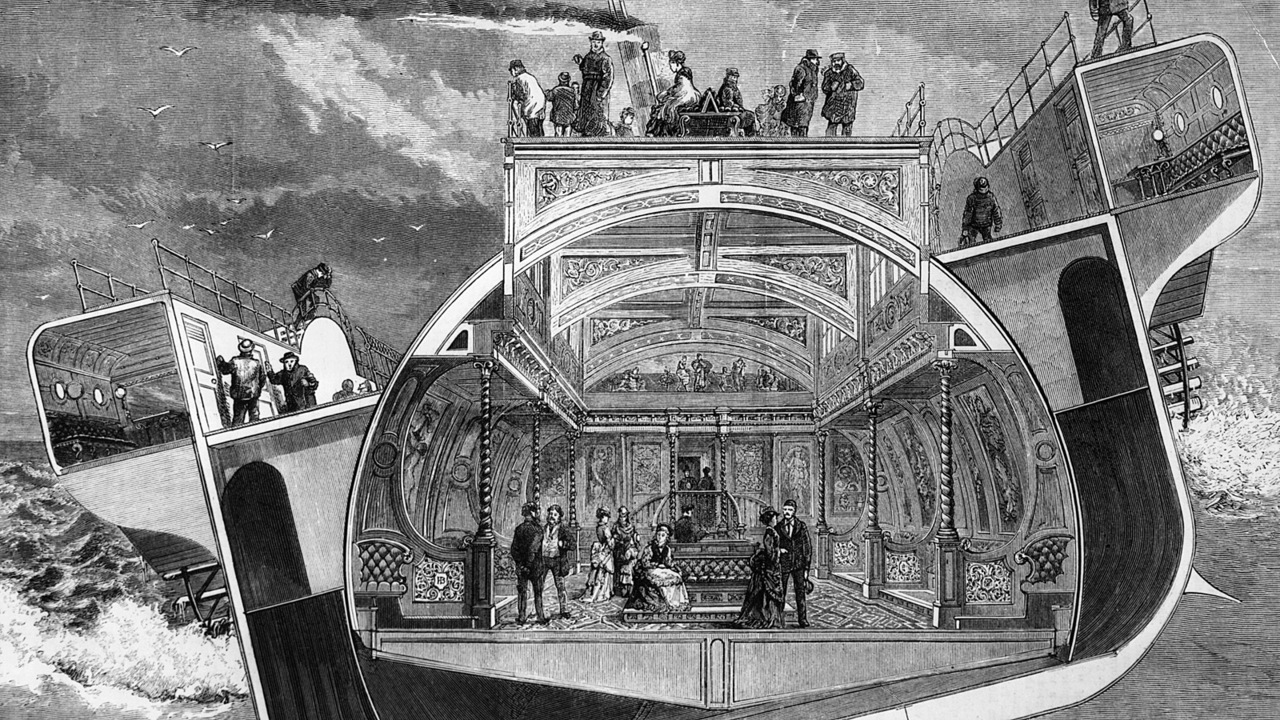 A cross section of the Bessemer Saloon Steamer which contains the self-trimming saloon designed by inventor and engineer Sir Henry Bessemer, and its lavish interior design. The saloon keeps level even though the ship is listing in a rough sea. Graphic – pub. 1874 (Photo by Hulton Archive/Getty Images)
More found on Cutaway World
12. This Suitcase of Miniature Books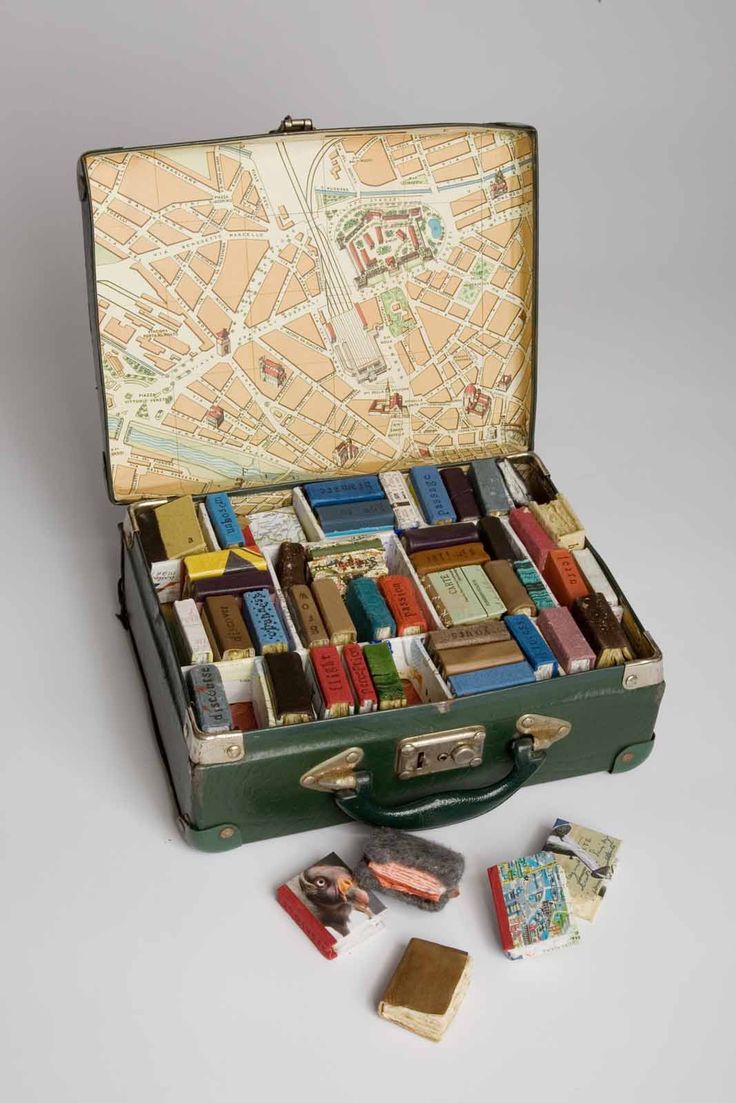 Suitcase containing miniature books with mixed media, found materials, and handmade paper. Found on Pinterest.
13. A secret hidden club in Disneyland that Walt Disney would use in order to impress important guests such as celebrities and politicians.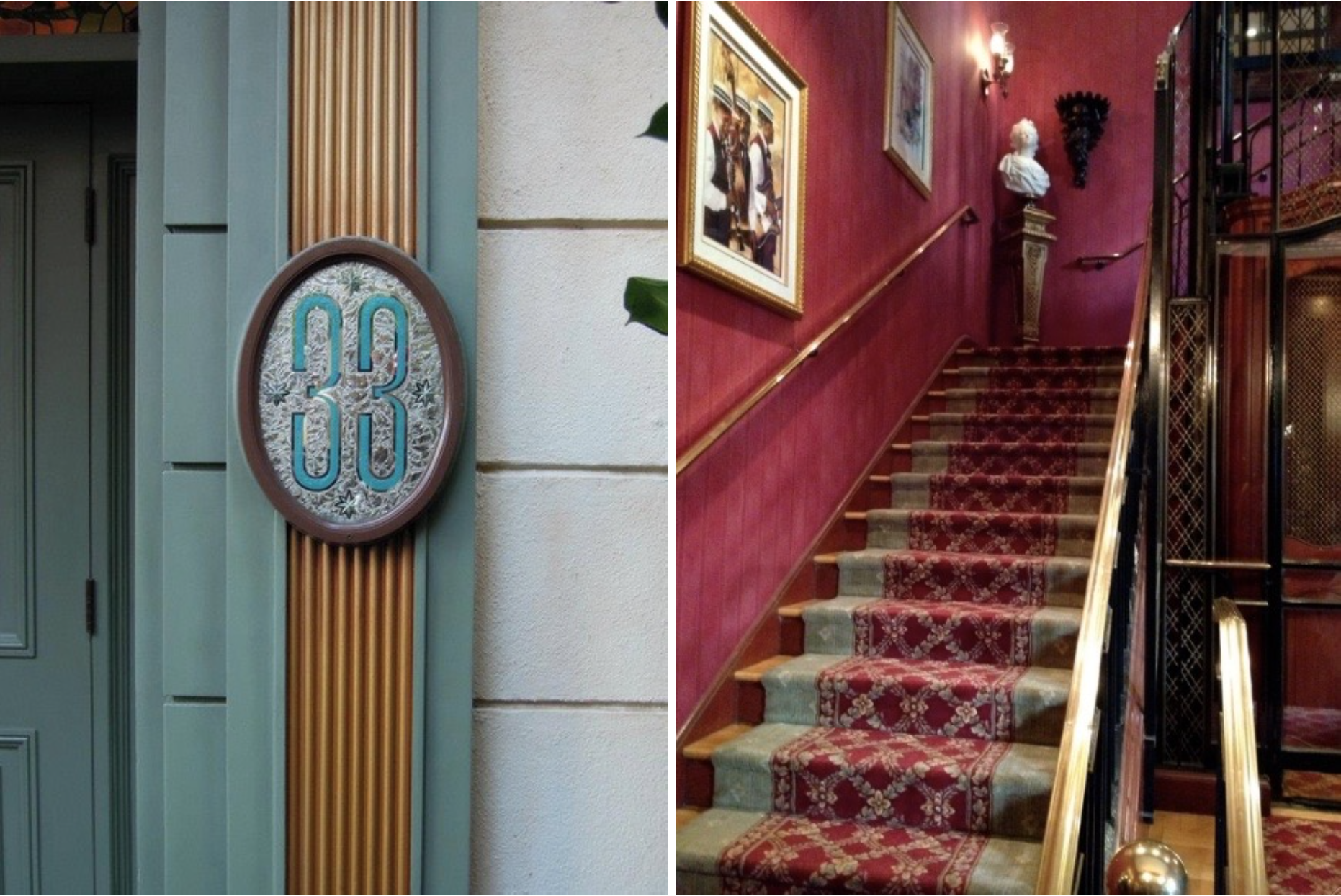 There are staff that will give you directions to the "hidden" entrance and others that still adamantly deny its existence. Try calling Disneyland for an official comment on the club and you will be told that they are prohibited from talking about it at all. Open since May of 1967, Club 33 was created by Walt Disney as a secret venue for entertaining important celebrities, politicians and park investors. Decorated with antiques personally chosen by Disney and his wife, it remains the only place in Disneyland that serves alcohol. one would have to go looking for the door in order to find it. To enter Club 33, a guest must press a buzzer on a hidden intercom concealed near the door. The mystic blue door remains locked at all times and only members with a reservation are allowed inside. The second floor contains many of the original artworks by Disney artists, including original sketches of New Orleans Square, Mary Poppins and the Pirates of the Caribbean ride.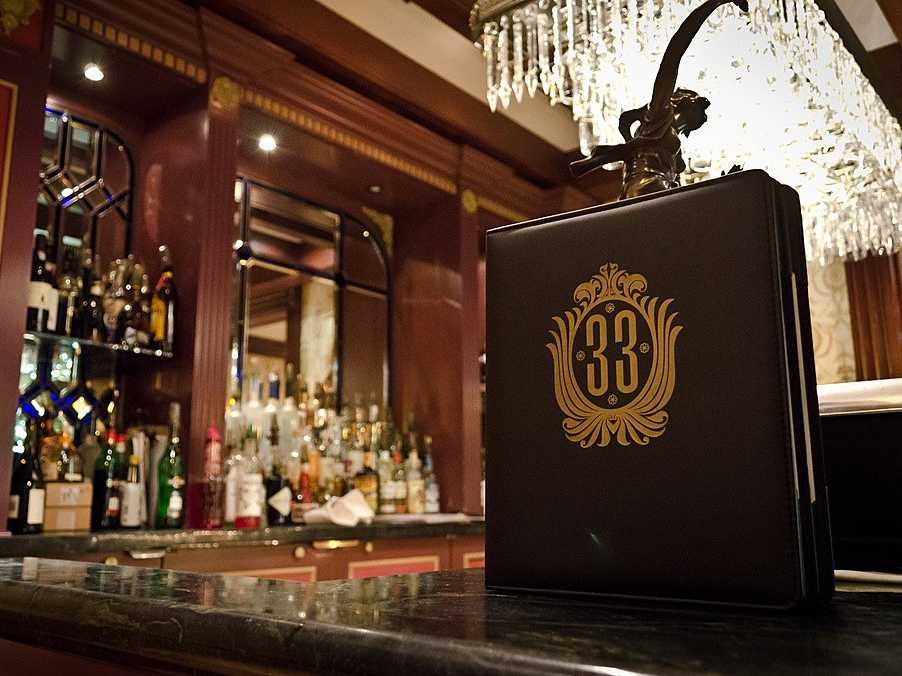 The Club is open for lunch and dinner and costs approximately $100, which does not include entrance to the theme park. There are two ways to get into the club: You or your company must have a membership, or you must know a member willing to personally book you a table as one of their guests
New applicants can be on hold for about 14 years just for the chance to pay the exorbitant $25K initiation fee with an additional $10K annual membership fee. Applicants must also pass a rigorous background check. Even money does not guarantee you an invitation.
Full article found on LA Weekly.