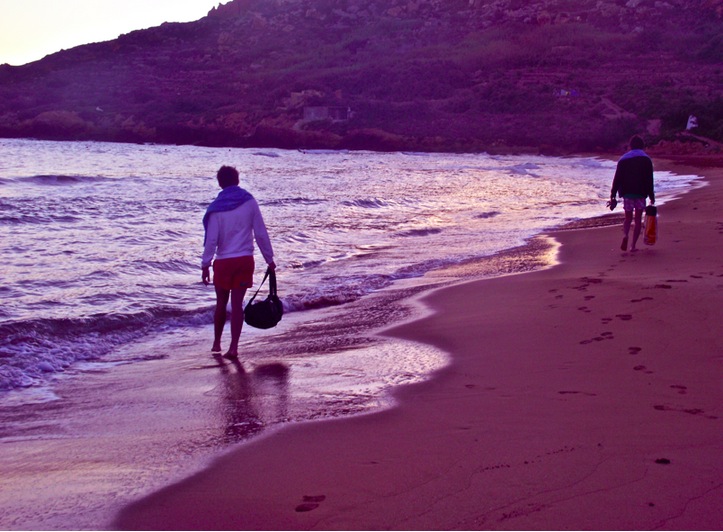 I haven't technically discovered the lost island of the Mediterranean, but you won't find this place in any packaged deals on travel websites, nor on any 'Top European Hotspots′ lists. And I'm hoping it stays that way so it can remain our little secret for a bit longer.
In the Maltese archipelago of the Mediterranean Sea, south of Sicily and underneath the Republic of Malta lies the tiny, lesser-known island of Gozo.
Having entered the field of tourism rather late, this island is a bit of a blank canvas. The maps available of the island aren't great and the local secrets are hidden, perhaps deliberately. Gozo does not like road signs either and so a lot of your time on the island will be spent getting lost.
But just as I do in Paris, I like to leave a trail for anyone that happens to be in search of the same thing as me. Ok let's go…
You will need one of these: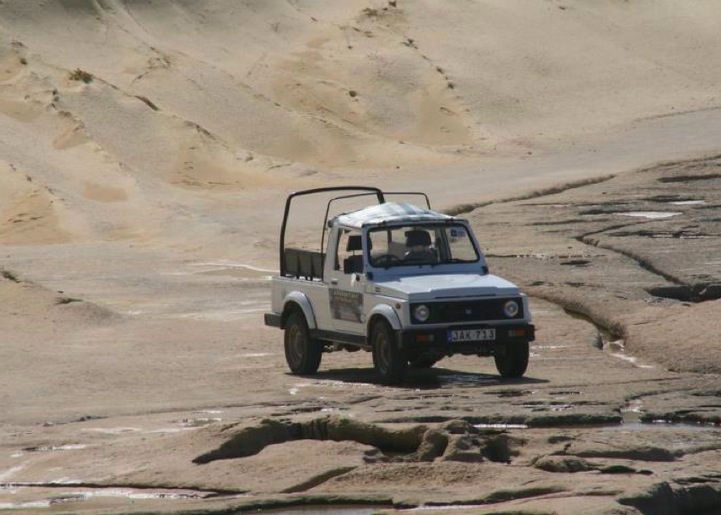 Don't be fooled by the basic appearance of this little jeep, he'll get you pretty much anywhere. You won't pay more than 30 euros a day for these loyal 4×4 Suzukis.
And don't forget one of these: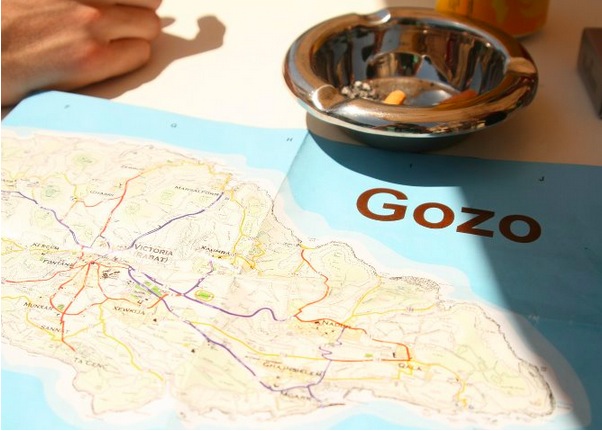 (Not the ash tray, the map)
As I mentioned, the island's best secrets, are indeed secret and you'll need to get an early start in order to find them. They are badly indicated on the maps and roads, if at all.
But half the fun is trying to find the best spots on Gozo. Like this bay without a name…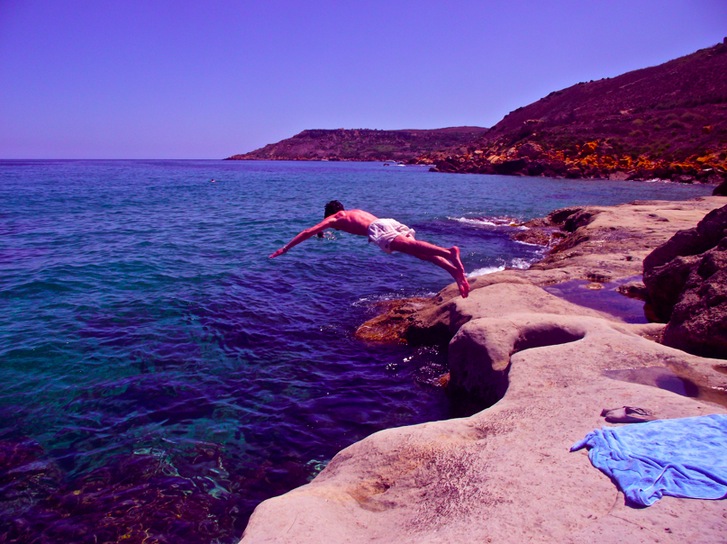 which I hereby proclaim as "MessyNessyGozo Bay".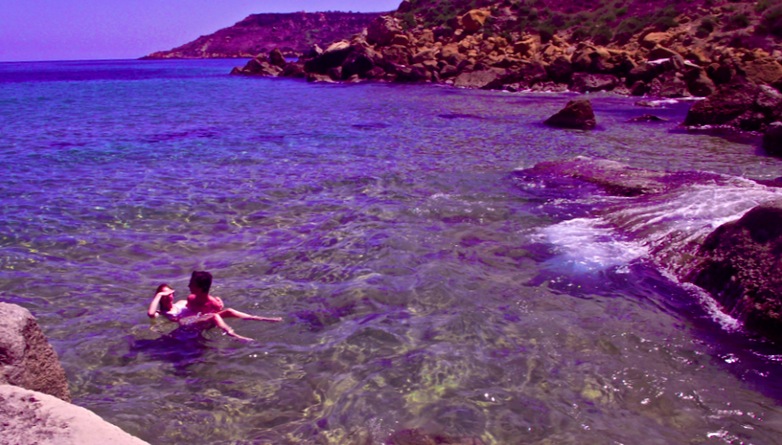 You will be the only people here. Bring a picnic because there's nothing and no one around if you want to stay for lunch.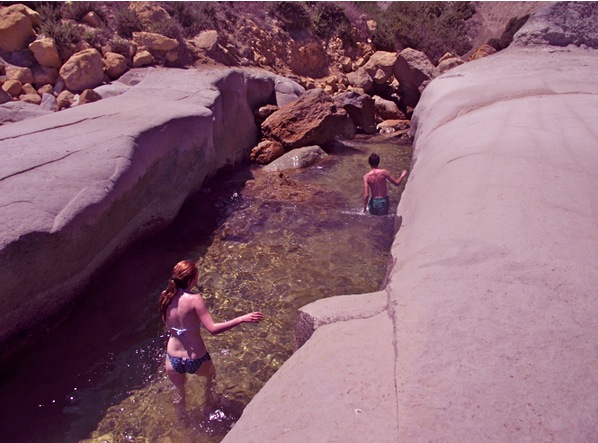 Find it marked on my map here.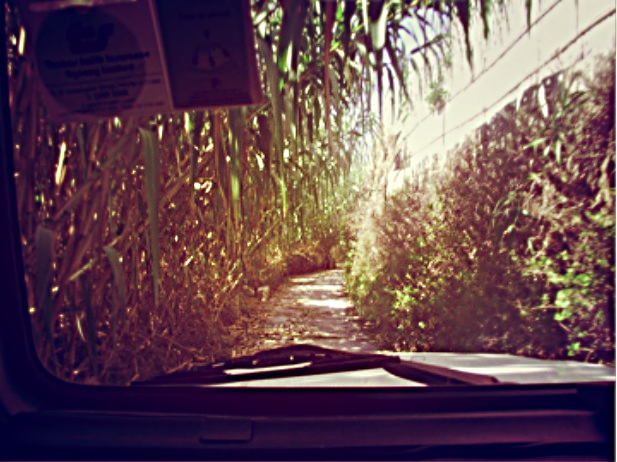 Drive as far as you can until the trail ends, ditch the car and begin your descent to the bay by foot. But remember you have to climb back up (this is coming from a blogger who was wearing flip flops). 
And if stumbling into paradise is your thing, you should also go on a hunt for this peaceful hidden cove…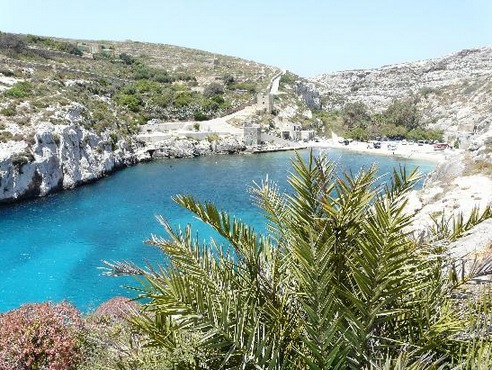 Surrounded by a canyon perfect for diving into the crystal clear waters, it's a well-kept secret by the locals known as Mgarr Xini.
– Mgarr what?#%! 
Okay it's probably worth noting here that the language is a mind-boggling combination of Italian and Arabic. It's almost impossible to pronounce, but most people do speak English.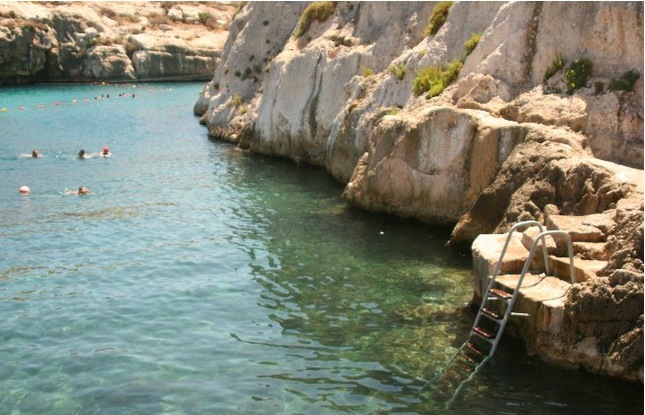 While the views over the canyons en route to Mgarr Xini are beautiful, you'd better hope that you don't run into another car on this dicey one-way cliff-side track (a road it is not)!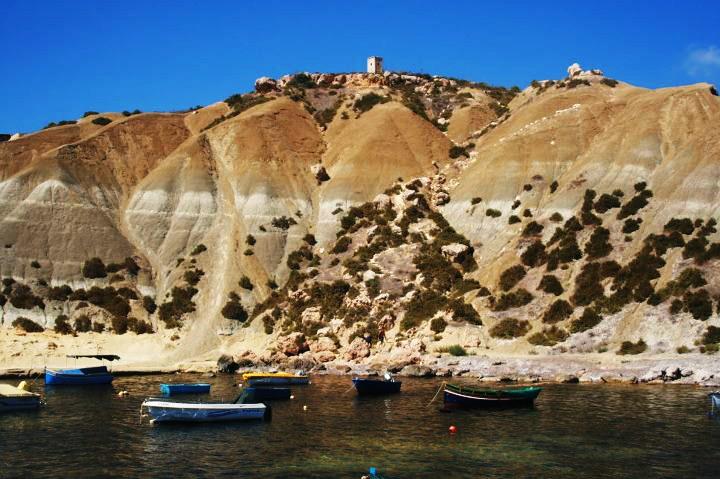 Once you've arrived, there's a rustic family-run restaurant right on the beach serving fresh fish. So fresh, you'll see the fishermen arrive by boat, delivering their overflowing boxes of live prawns that spill out onto the sand. (I tried to save a few by throwing them back into the water!) 
Find it marked on the map here. Hint: Follow the road from Xewkija
Next stop: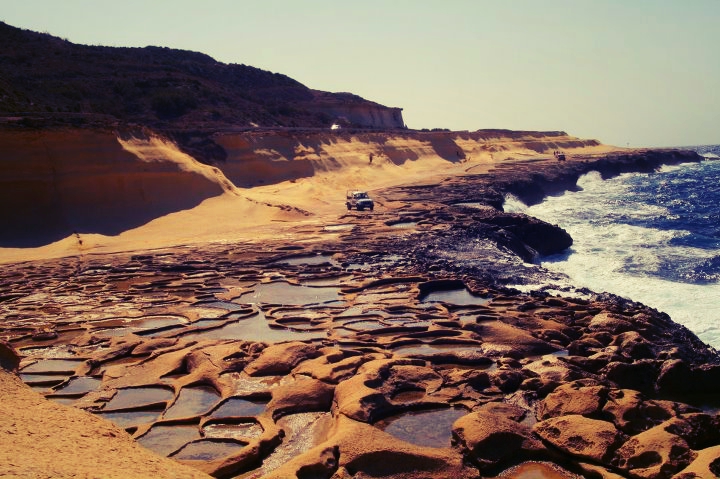 The natural swimming pools overlooking the cliffs of the salt plains…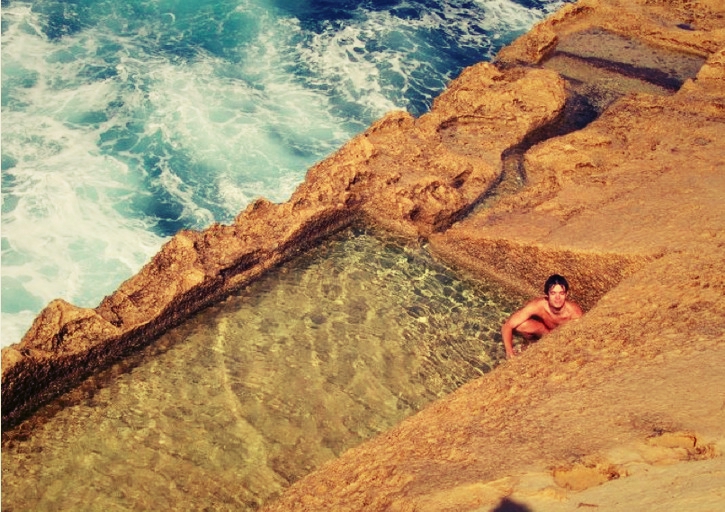 But be careful, be careful, be careful! As much as those natural swimming pools look calm and inviting, they are also dangerous. I jumped right in, exposed myself to a massive wave and was flung out by the force and landed inches from the cliff edge. Eeek!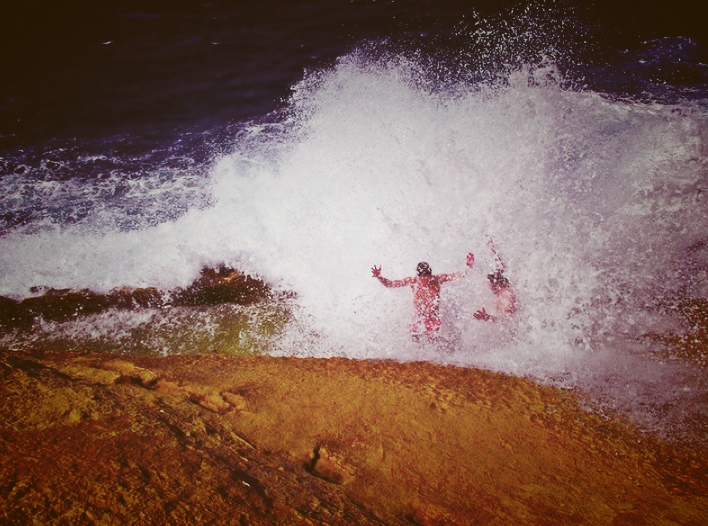 So why am I recommending you go? If you stay low, hold on to the sides and have a good footing, it's the most exciting swimming pool you'll ever dip your feet into.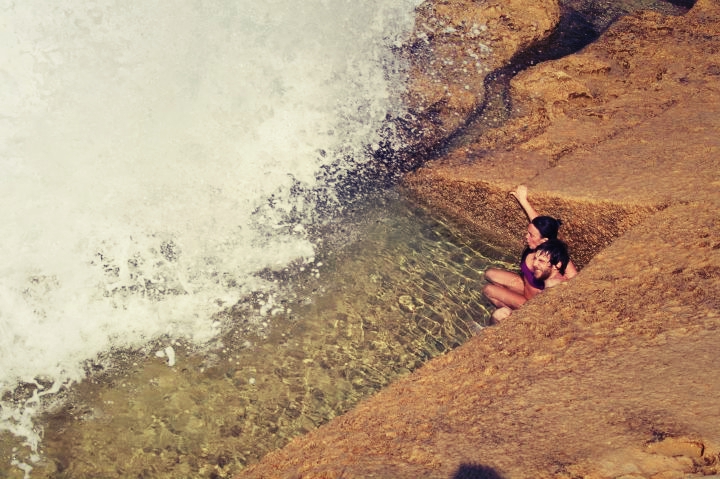 The view ain't bad either…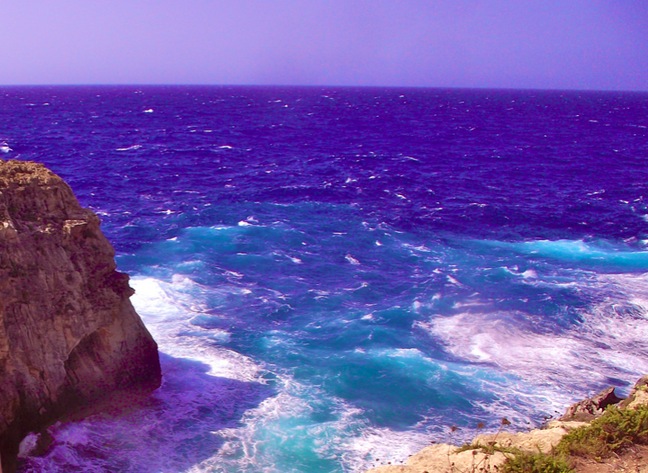 How to find it? The salt plains are entirely accessible by car – a 4×4 that is…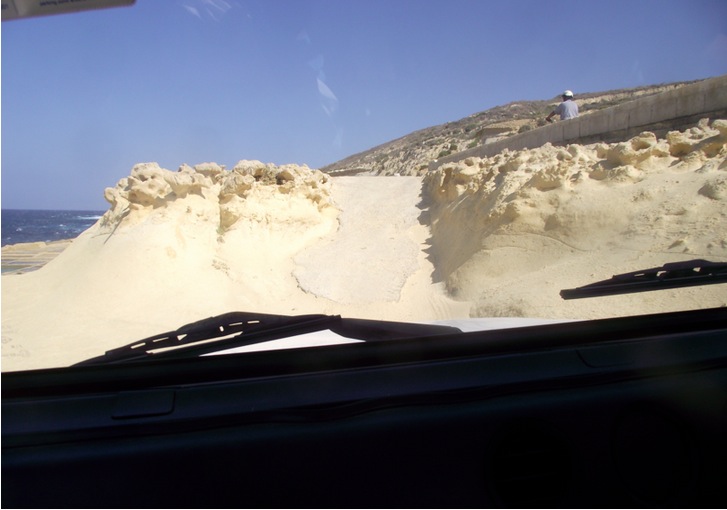 They are usually well indicated on maps (despite there being very few tourists) to the west of Xwejni Bay, north of Zebbug.
And don't forget a trip to Comino!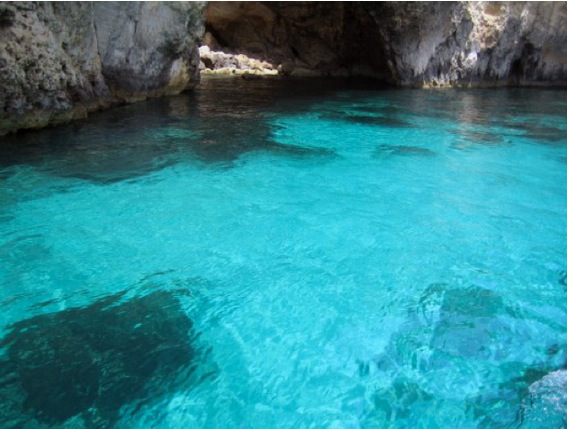 Comino is the island in between Malta and Gozo that probably has the most turquoise water you'll find anywhere in Europe.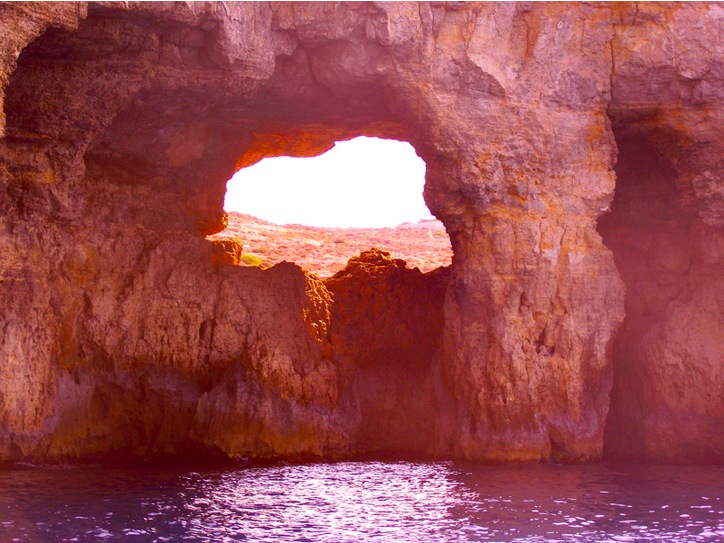 You'll see a few signs and flyers around Gozo selling day trips on boats around the island and its coves and caves.
Now you have two options. You can either sit on a boat with other tourists and see Comino that way or, you can go down to the Mgarr Harbour and do a little homework.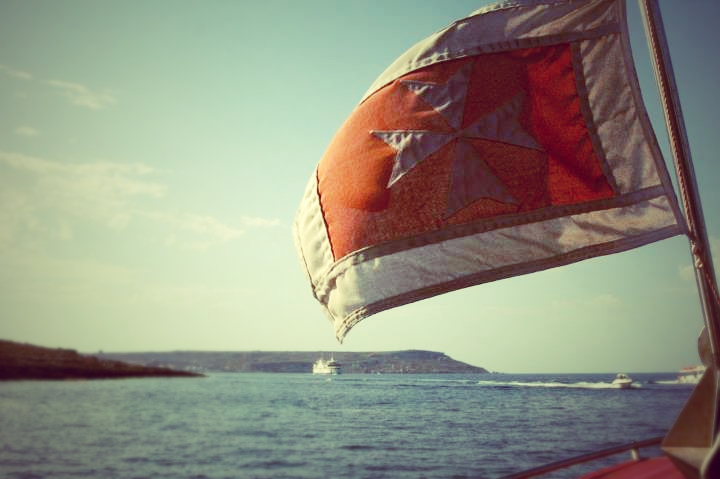 You'll quickly find a fisherman who will be willing to take your party alone for a very reasonable price, on a private tour. I recommend you book this for an early morning time slot to avoid the daytime crowd coming from Malta.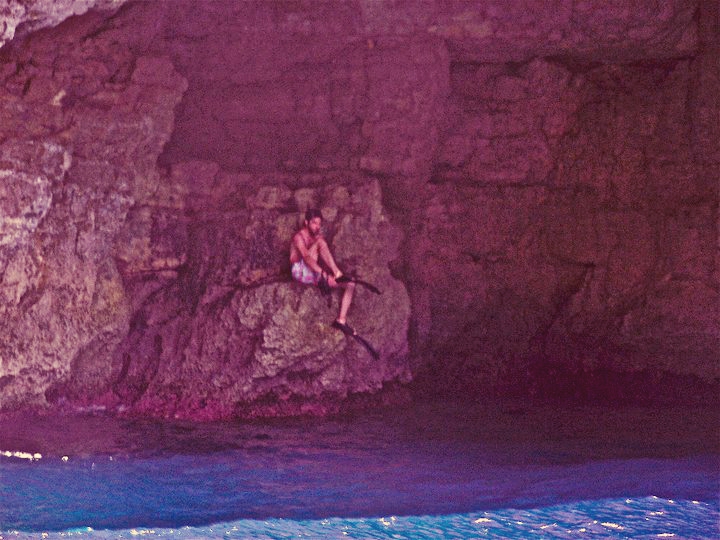 P.S. This is a good time to try out your cave snorkelling skills.
And last but not least, there's Ramla Bay ♥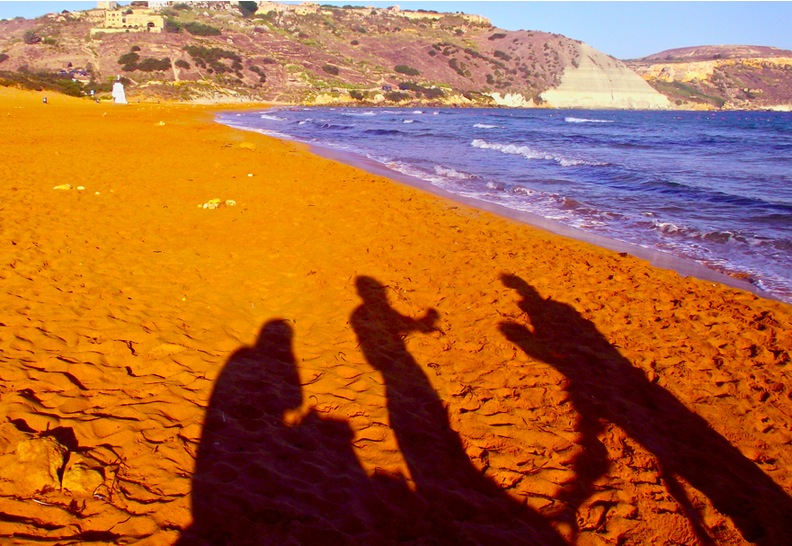 Nope, not photoshopped, the sand is really bright orange. We nicknamed it "Curry Beach".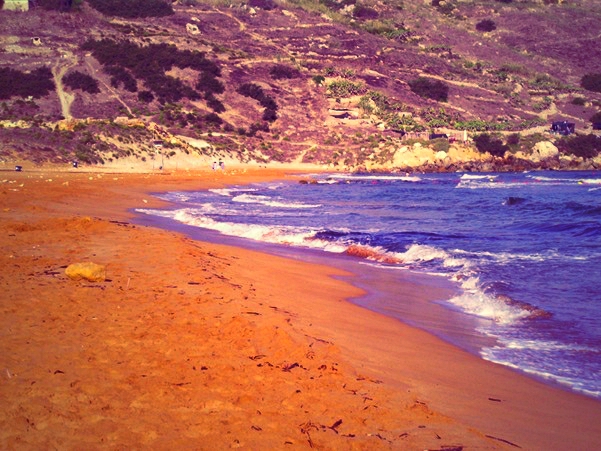 Ramla bay is the largest and most accommodating beach on Gozo. With that, you'd think it would be overcrowded and spoilt but it's far from the case.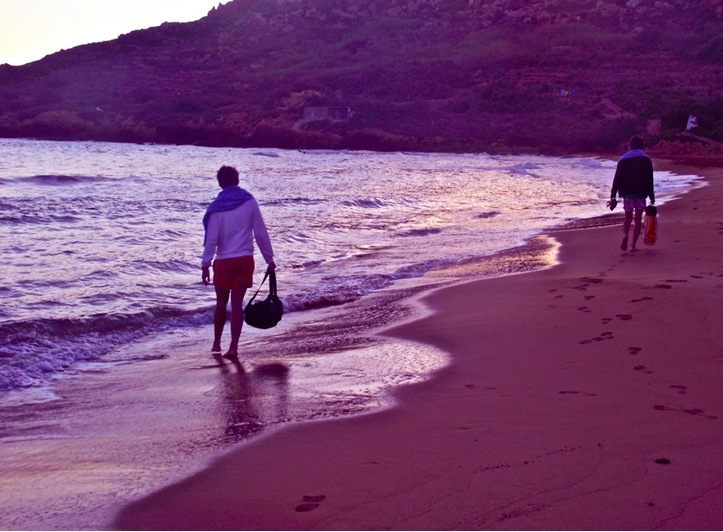 Get an early start on one of your mornings and head to Ramla before 8am to walk alone along the stretch of fiery orange sand and see the sun rise over the beach.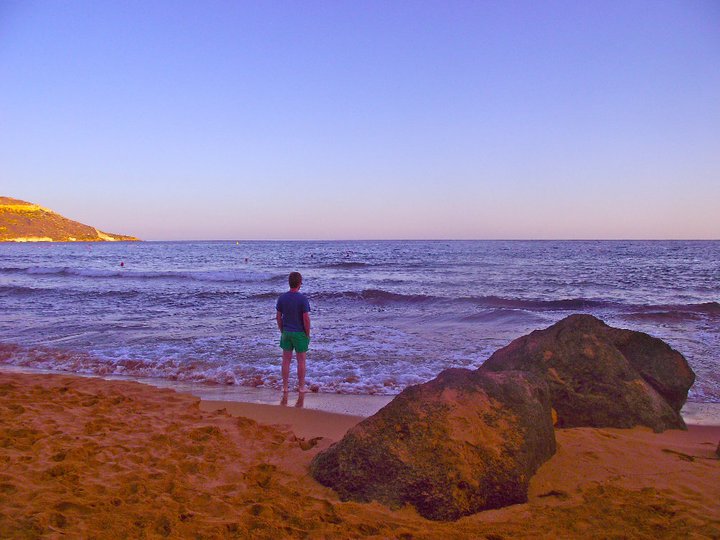 One of us wanted to try early morning spear fishing. I went along and sat with a book on the shore. It's not a sunrise you'll ever forget.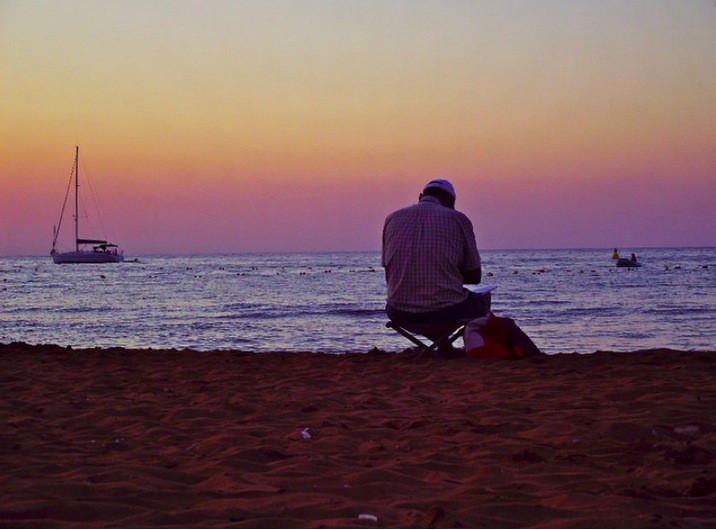 Ramla bay is also a pretty perfect spot for an evening picnic after the sun has gone down.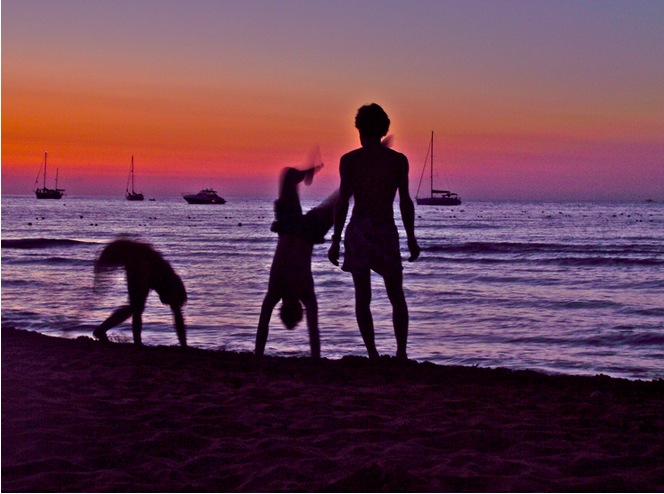 There are plenty of hidden bays and beaches to find on Gozo and I believe it would be possible to fill up an entire month on this small island trying to find them all.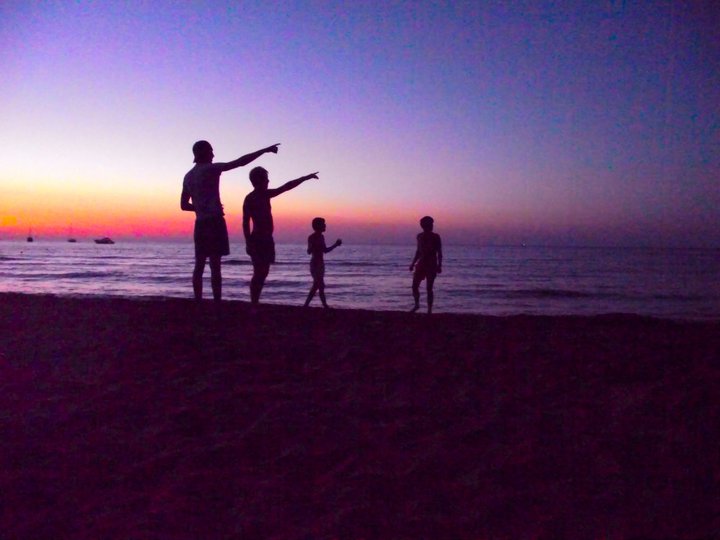 Where to Stay in Gozo: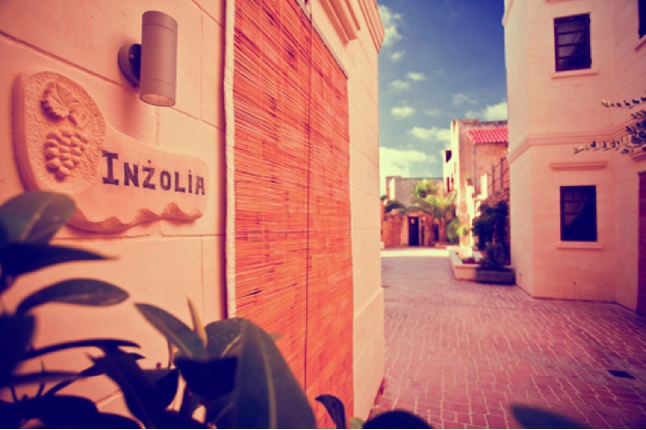 Abraham's Farmhouses might be one of Gozo's best assets. This hamlet of traditional-style villas (modern on the inside), was built by a native Gozitan, Mr. Abraham. Each villa has it's own pool, a fully equipped kitchen, air con, several floors of luxury bedrooms, indoor lounge spaces and terraces equipped with additional plates & cutlery, outdoor fridge, sink, BBQ and of course, al fresco dining areas.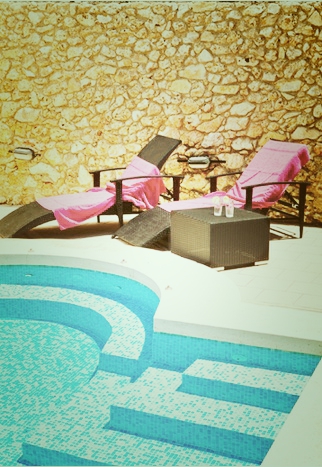 There is a wonderfully friendly family supermarket five minutes away on foot. Xanghra, the town where the villas are situated, is surely the prettiest on the island and the closest to Ramla Bay. Airport transfer from Malta, which could be slightly hectic trying organise on your own, is all taken care of by Abraham's extensive network.
Abraham really has thought of absolutely everything. He warmly greets you upon your visit and welcomes you into your villa. After that, he pretty much leaves you to your own devices unless you need him, as if he knows Gozo is an island you need to discover on your own.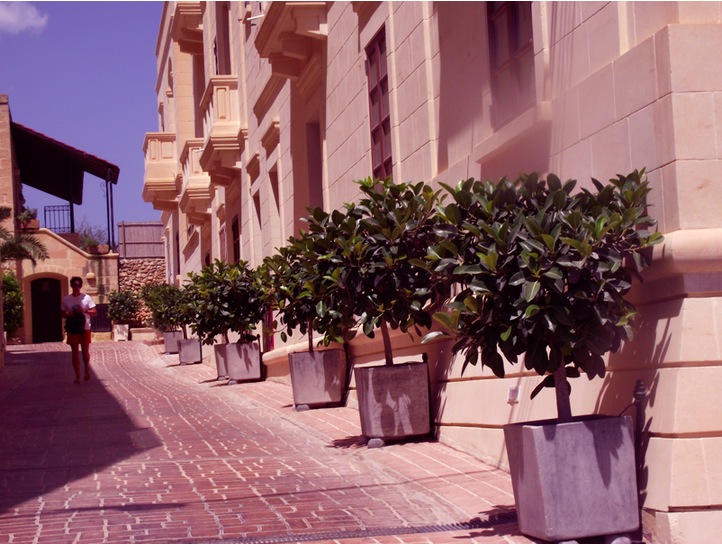 Oh and the best part? It's cheap!! Prices on each villa vary. We were a group of six and required three bedrooms. Only a four bedroom villa was available and it still only cost us 250 Euros each for the entire week's accommodation (with an extra bedroom we didn't even use).
Extra Bits to know about Gozo: 
Be aware and appreciate that Gozo is a very old and unspoilt island. There are temples on Gozo that pre-date the Egyptian Pyramids and Stone Henge.

This is not a shopping trip. There is no shopping to be done on Gozo. Fashion is not their strong point.

There is one nightclub on the island, La Grotta, a cliff-side venue frequented by locals and visitors alike.

Locals reckon you can cross the length of Gozo by car in 30 minutes.

How to get to Gozo: There is no airport on Gozo but there are daily low-cost flights to Malta. From Malta airport, the harbour 45 minutes away to take a ferry across to Gozo.
.