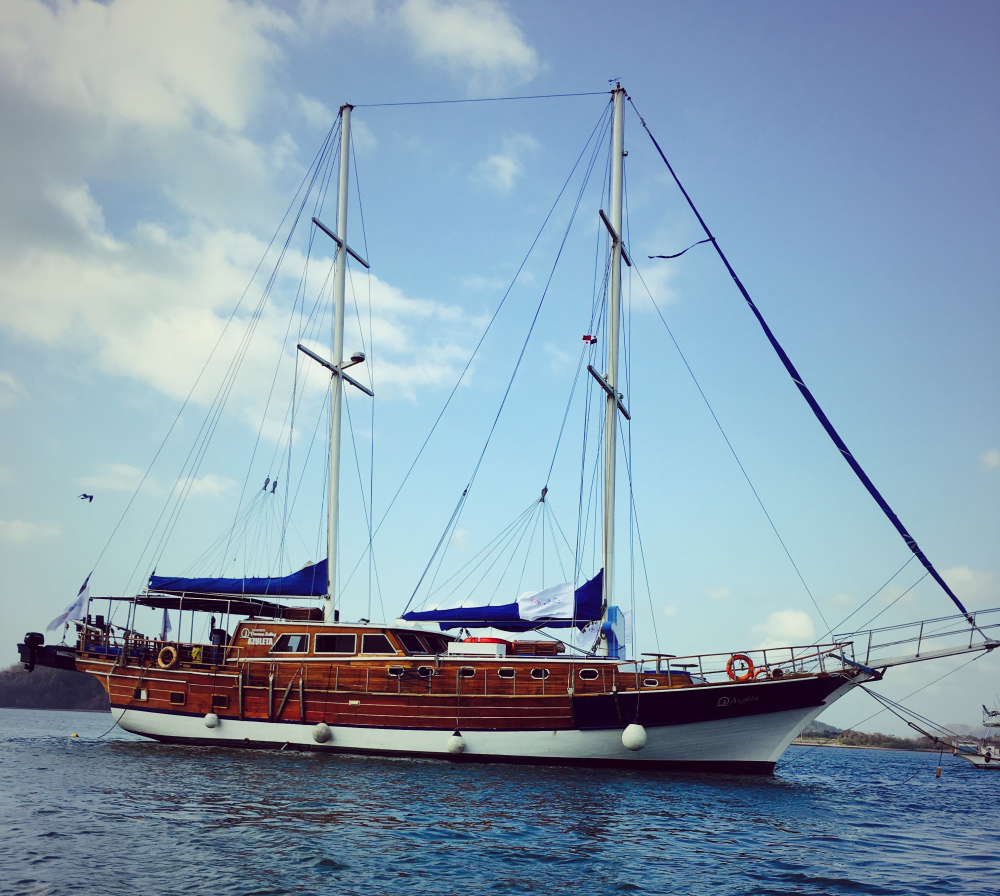 Our chariot awaited, a beautifully restored old sailboat called Azuleta, anchored at the mouth of the Panama Canal.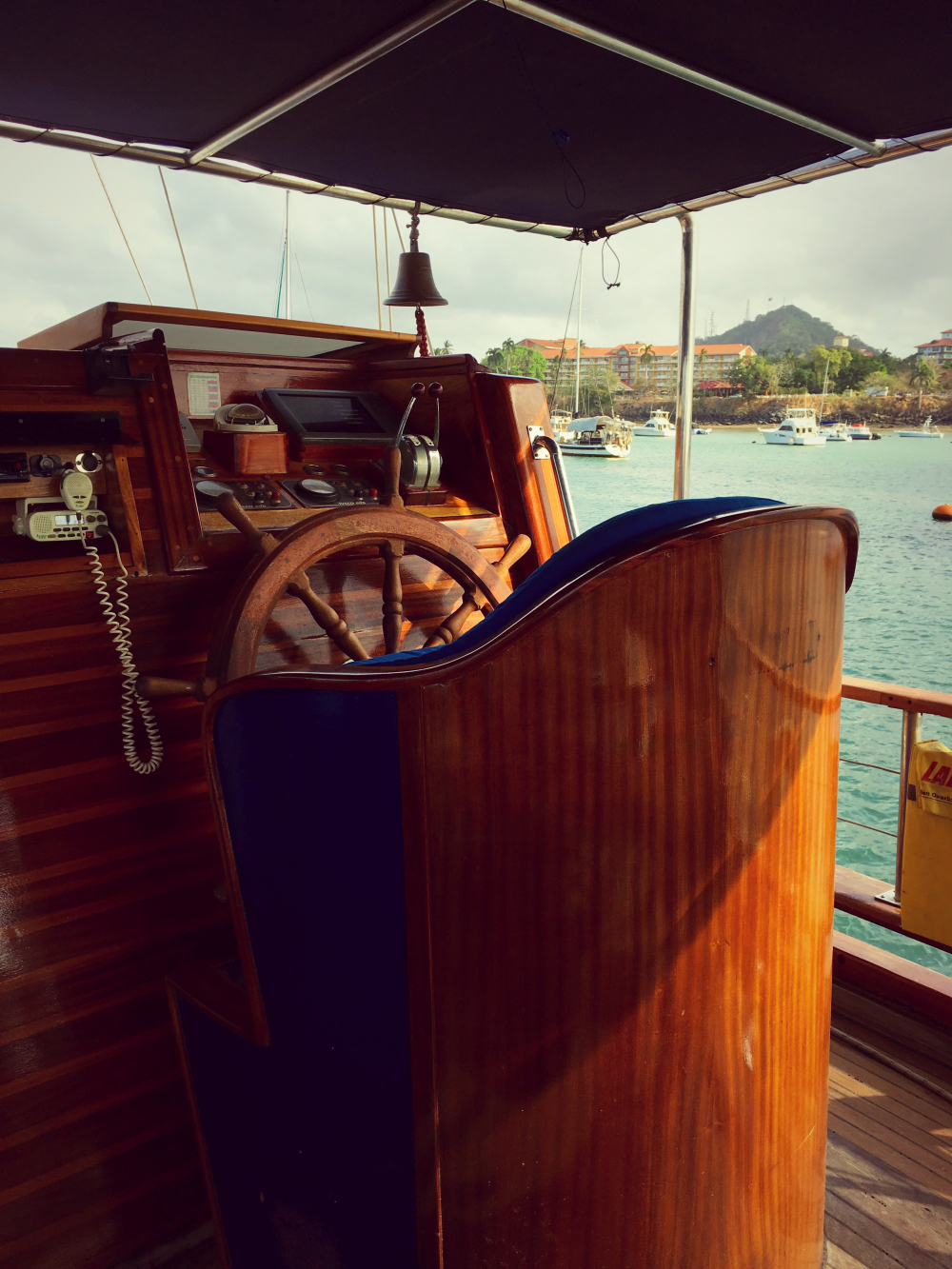 Headed for the island of Taboga, we went against the traffic, sailing past the containerships waiting in line to enter the canal…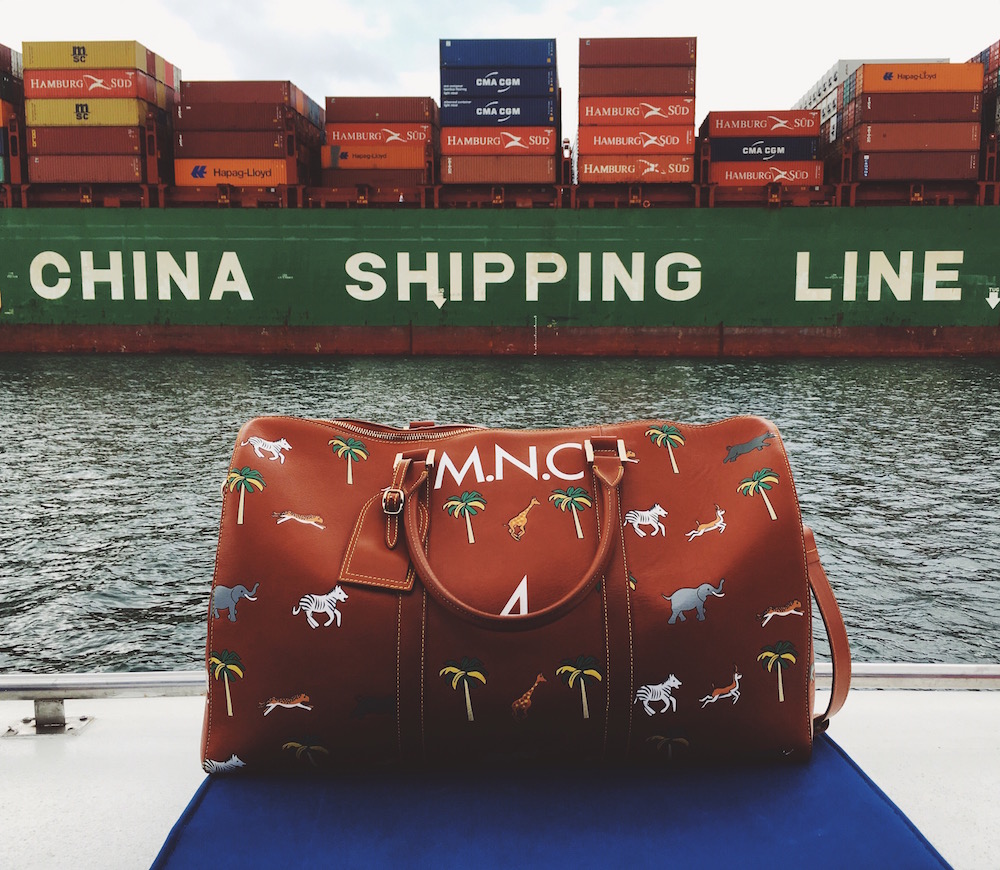 My travel mascot ↑ blended in nicely with the scenery.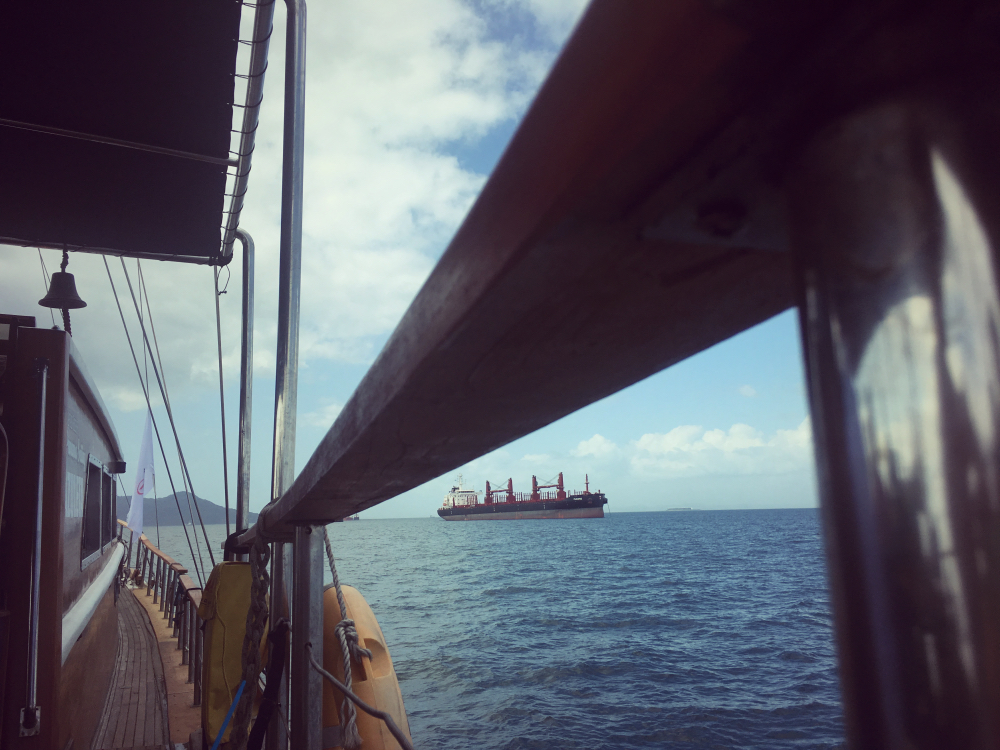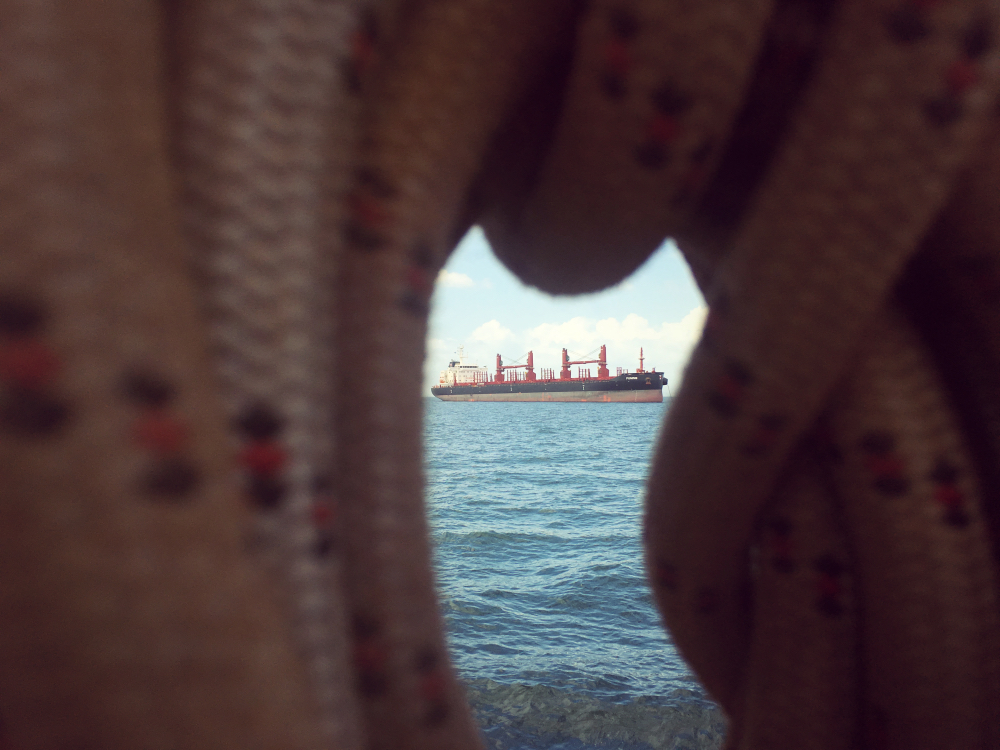 I've always been fascinated by cargo ships. Did you know that you can travel the world on a cargo ship? Yes, you! It might sound a little crazy to a lot of people, but to some, it might just be the adventure you've been searching for.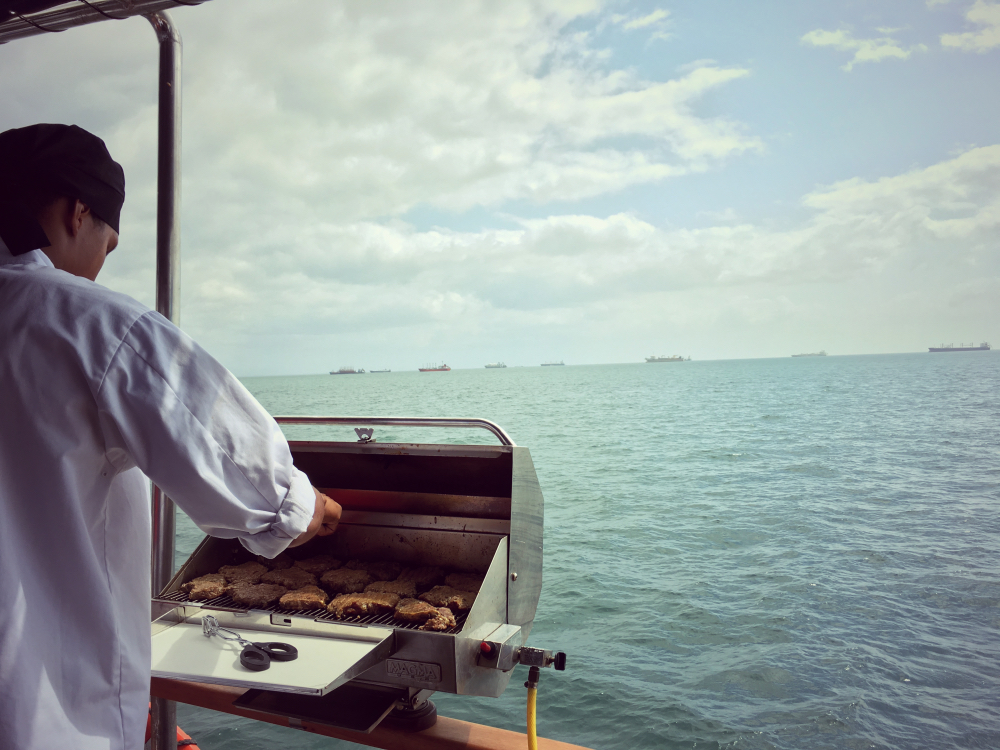 The boat's BBQ fired up as we sailed leisurely past an endless queue of giant vessels out in the bay. Unless they pay a premium to reserve a space, some of them wait for an average of 5 days to even begin their transit through the canal and there can often be a huge backlog of ships. Once transit begins, it takes around 8 or 10 hours to complete journey.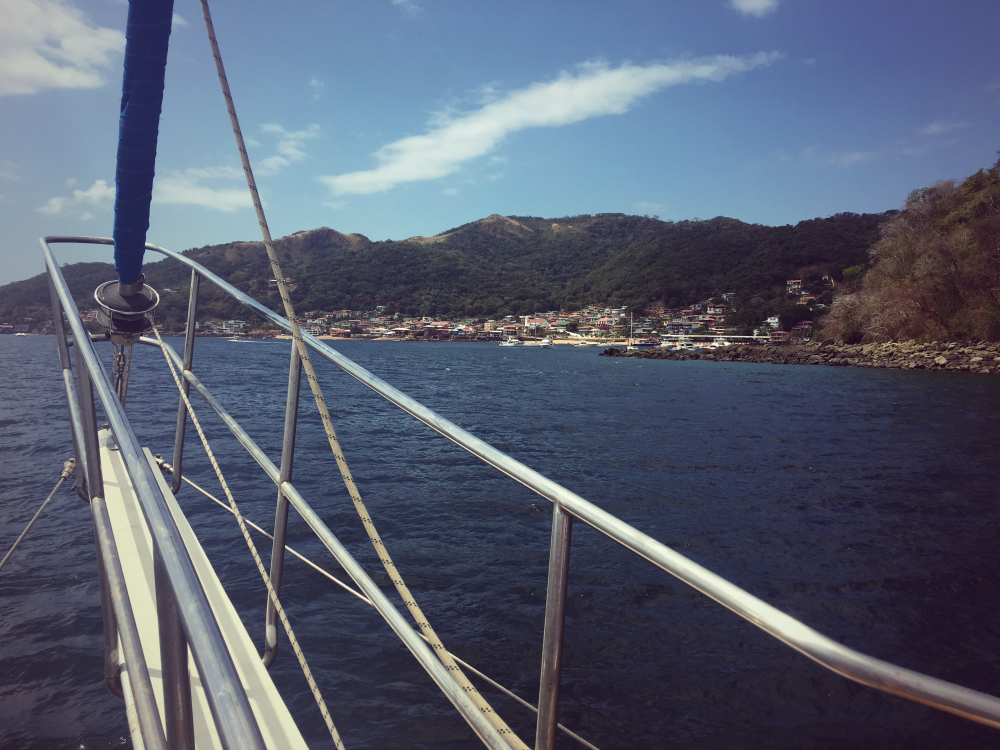 In less than an hour, Taboga was within our sights, an island of pirate tales and truths…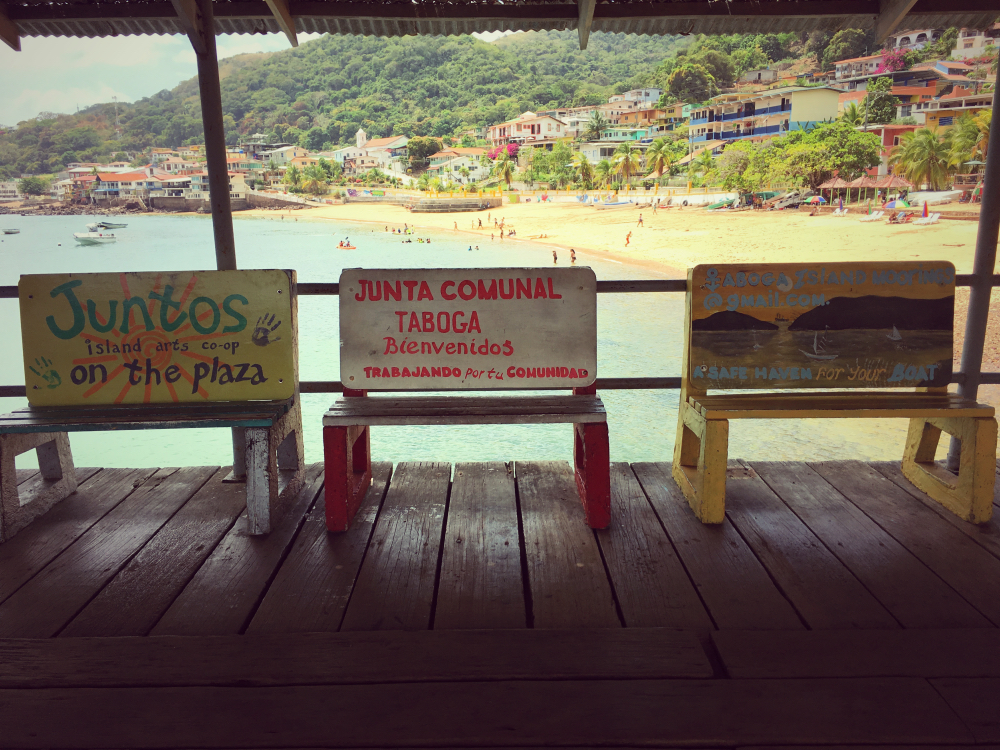 While the Azuleta anchors in the bay, we don't hesitate to jump in a dingy and make our way to shore to explore the island luring me in with its candy colours.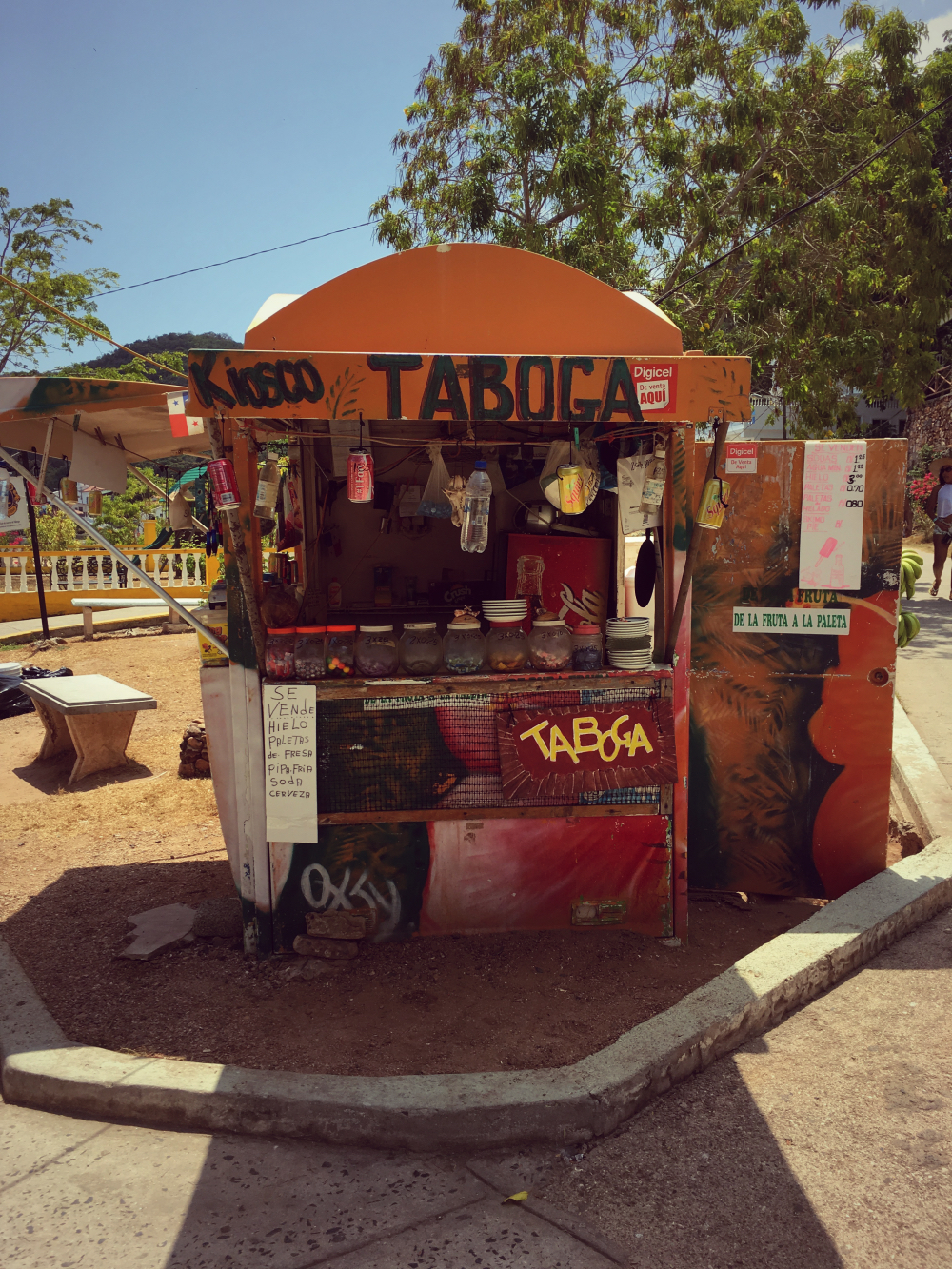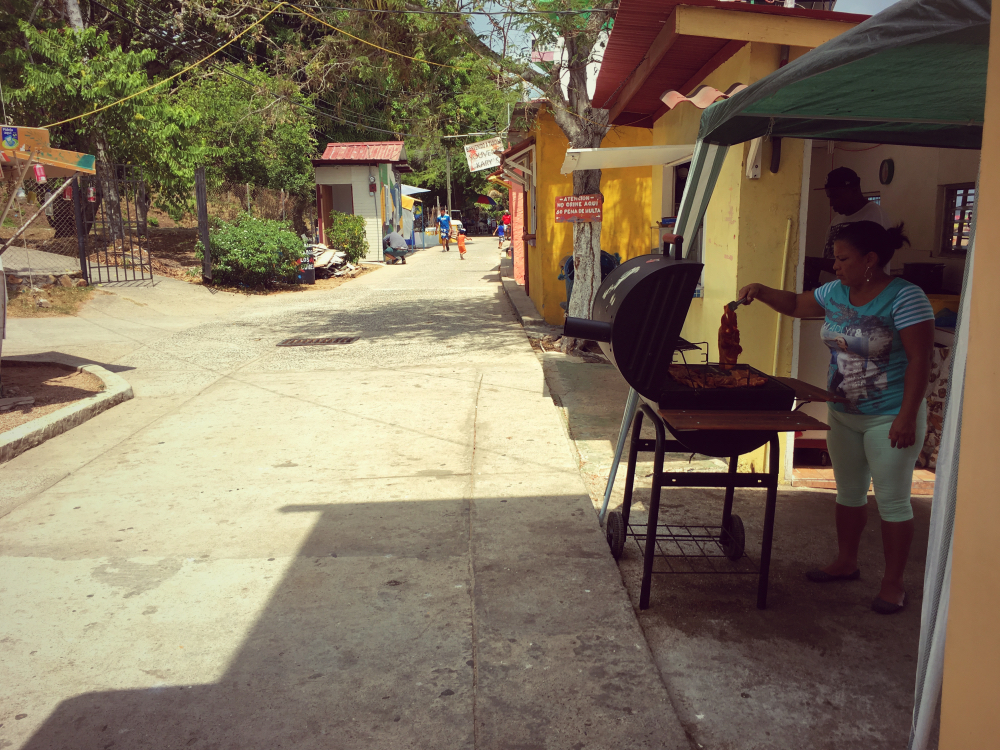 You can instantly feel that chilled-out island vibe as soon as you step onto the pier. I even think I started walking like an islander as we strolled the streets, bending my knees just a little bit more with every step.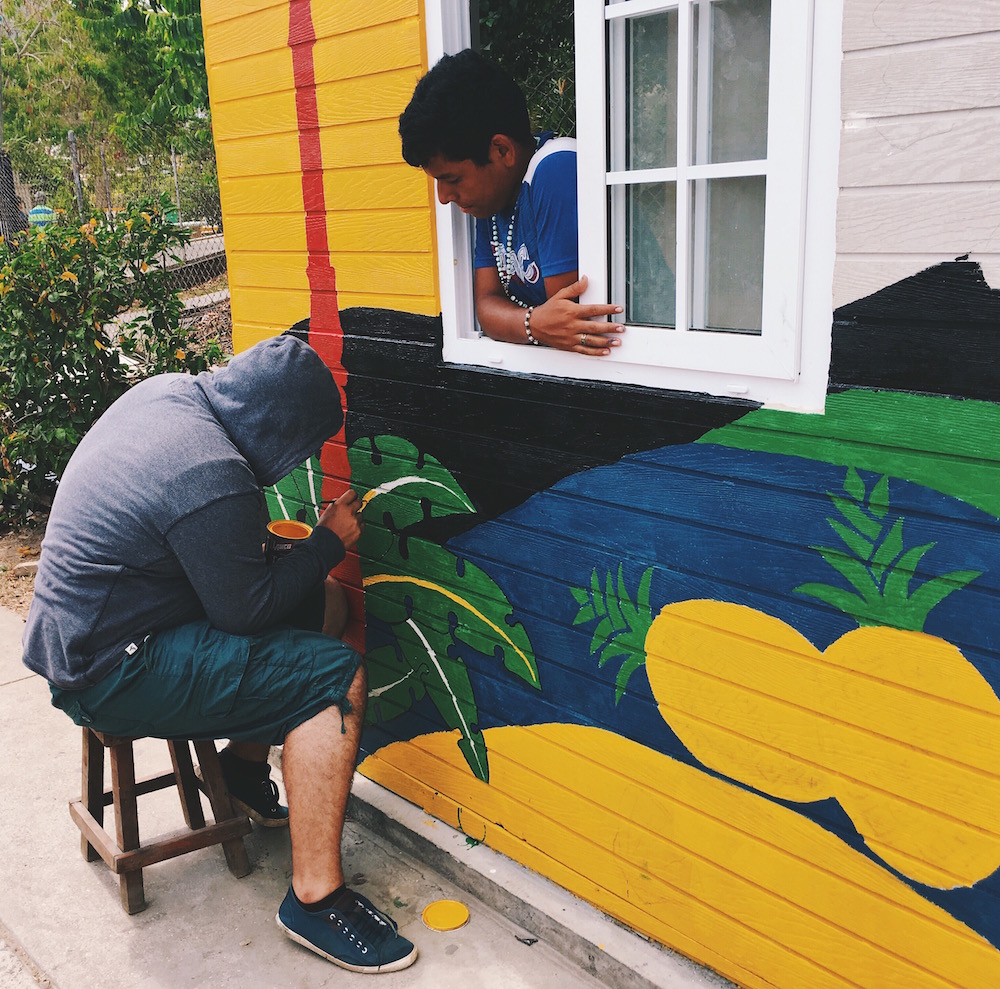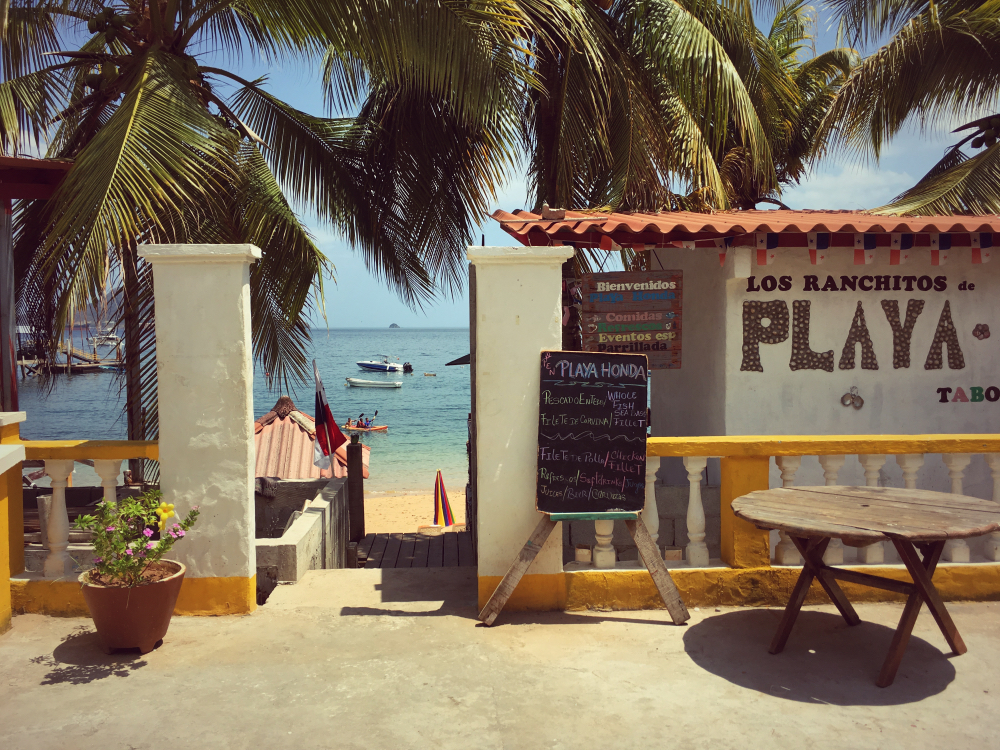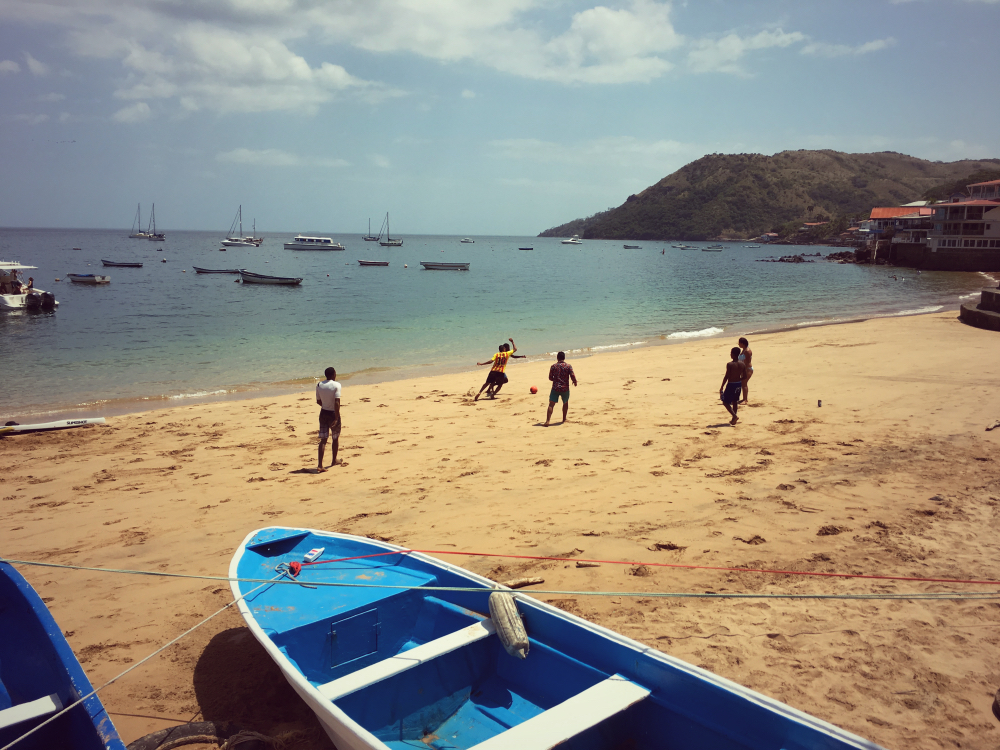 Taboga still belongs very much to the Panamanians. There are boats that drop off handfuls of tourists, but there are no big resort hotels on the island, only a few bed & breakfasts. We went on a Sunday and we shared the beach with the locals.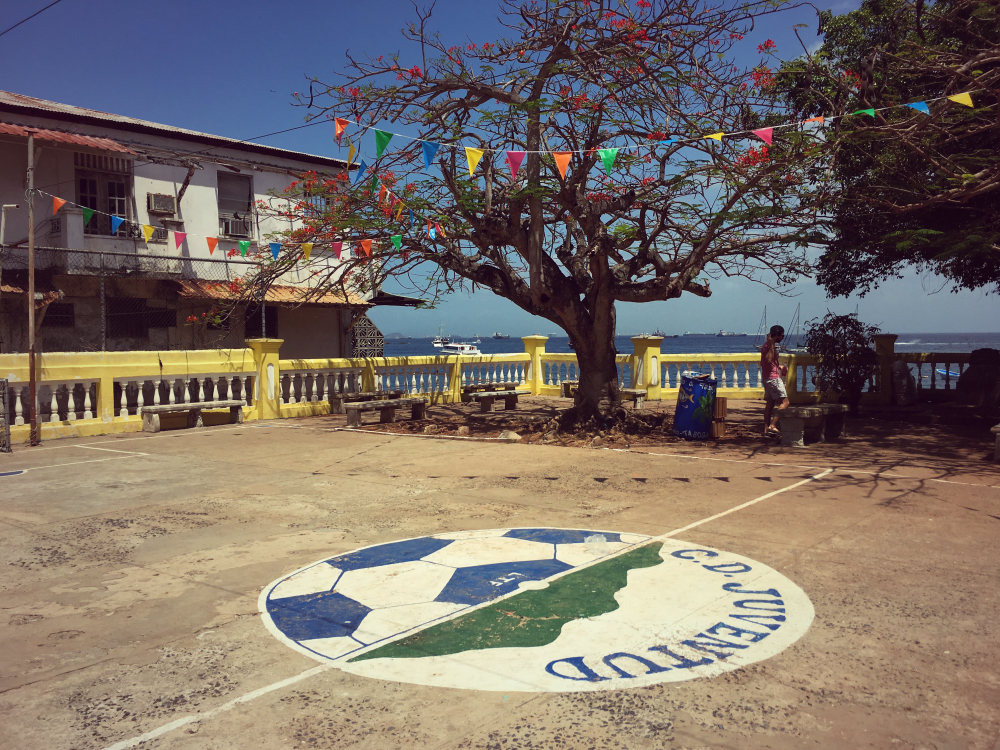 There are only two roads on the island and maybe four or five cars. Every few minutes, there's a square to rest in the shade, or catch a game of village football.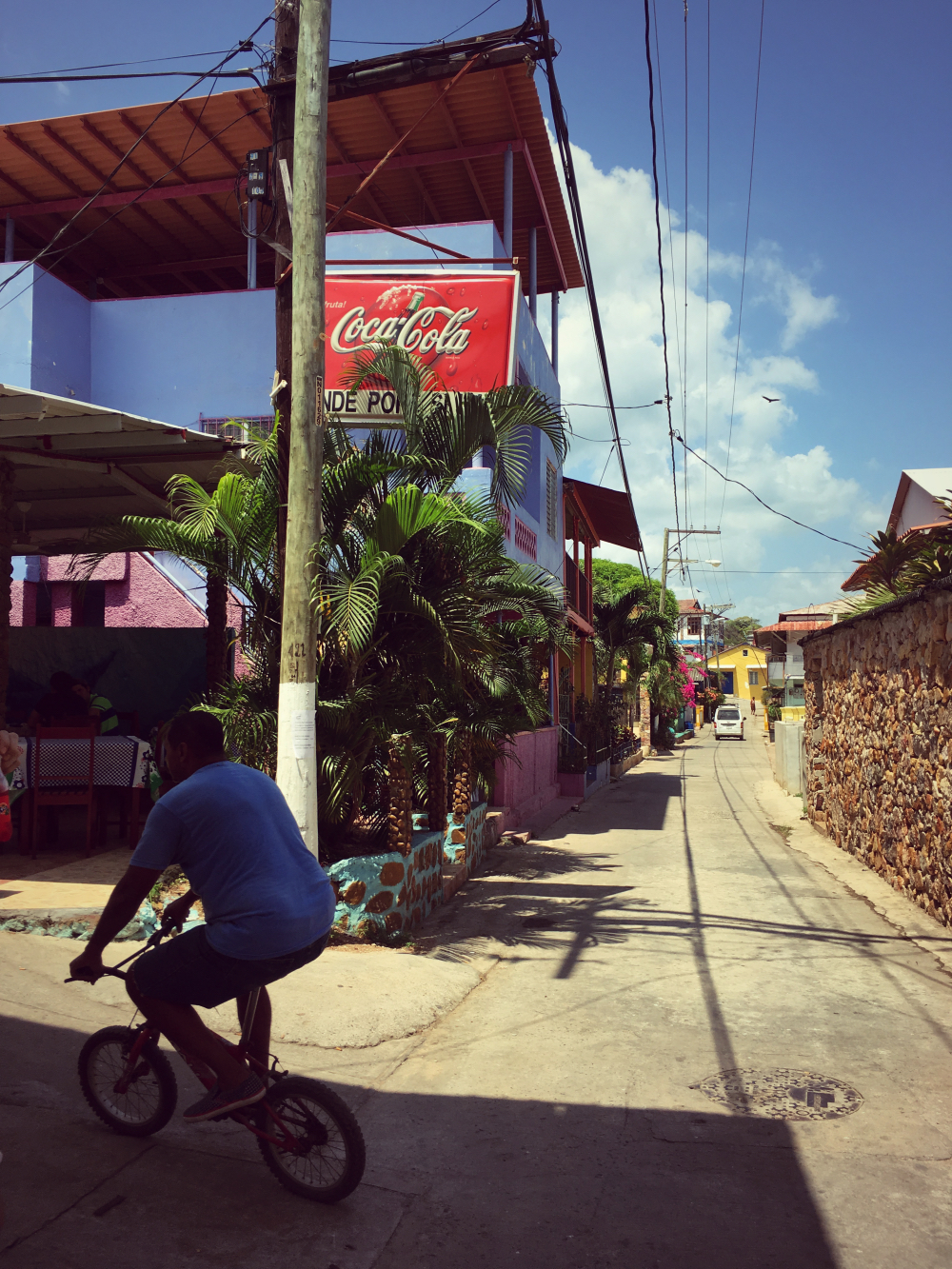 Those colours…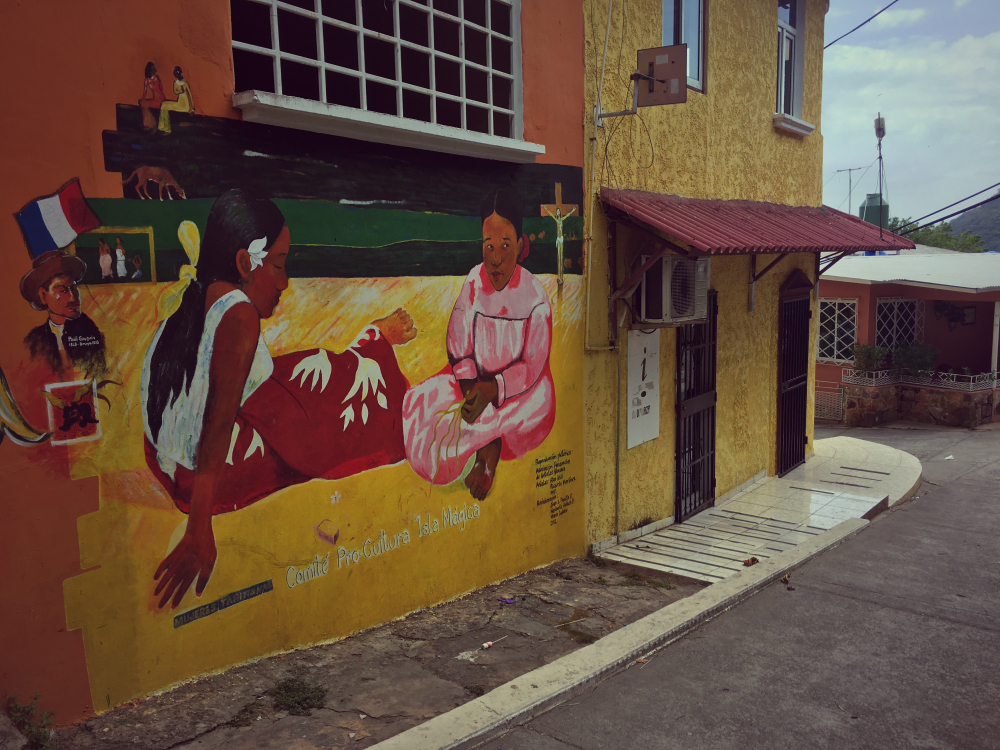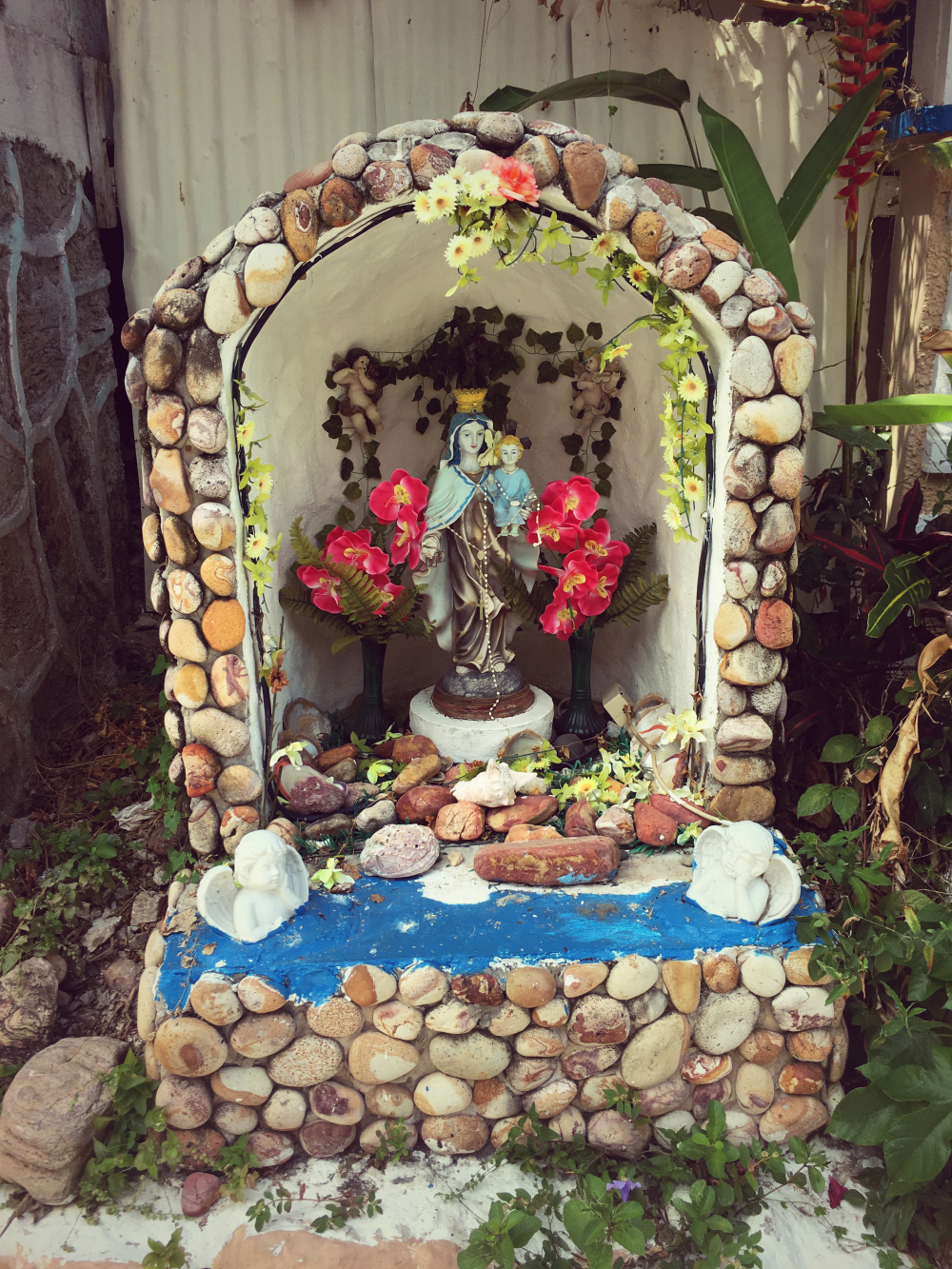 Do they know just how charming their island is? Well, apparently, French painter Paul Gauguin did. Virtually penniless, he had left his wife and five children in Paris to try and make a name for himself as an artist. En route to Martinique, he stopped off in Panama in 1887. He worked as forced labour on the early, disastrous, French attempt to build the Panama Canal and became extremely ill. He recovered on this beautiful tropical island, living in a Yellow Fever Sanatorium on Isla Taboga.
'Colour! What a deep and mysterious language, the language of dreams.' – Paul Gauguin.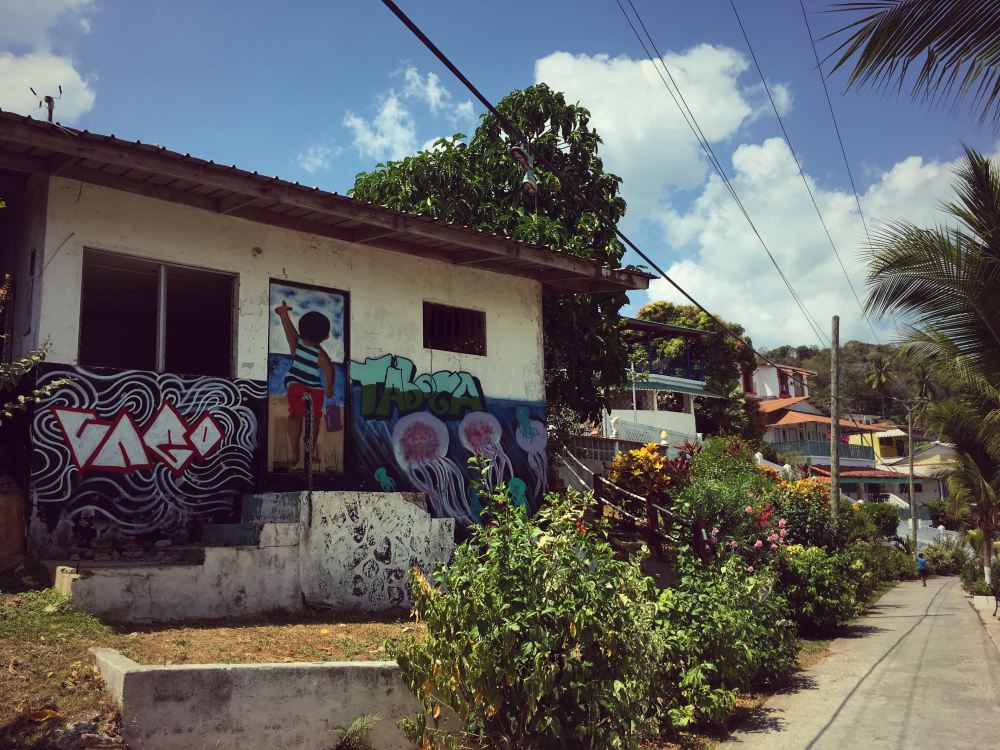 There's a constant soundtrack to your stroll around Taboga, with Latin music spilling out onto the streets from every home and make-shift bar.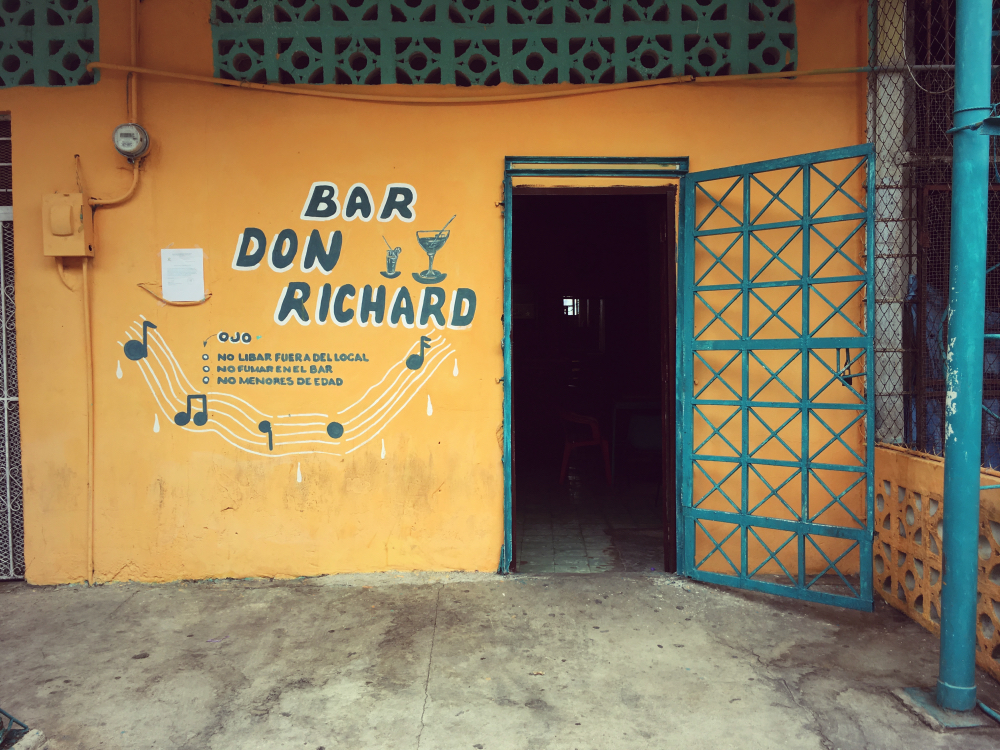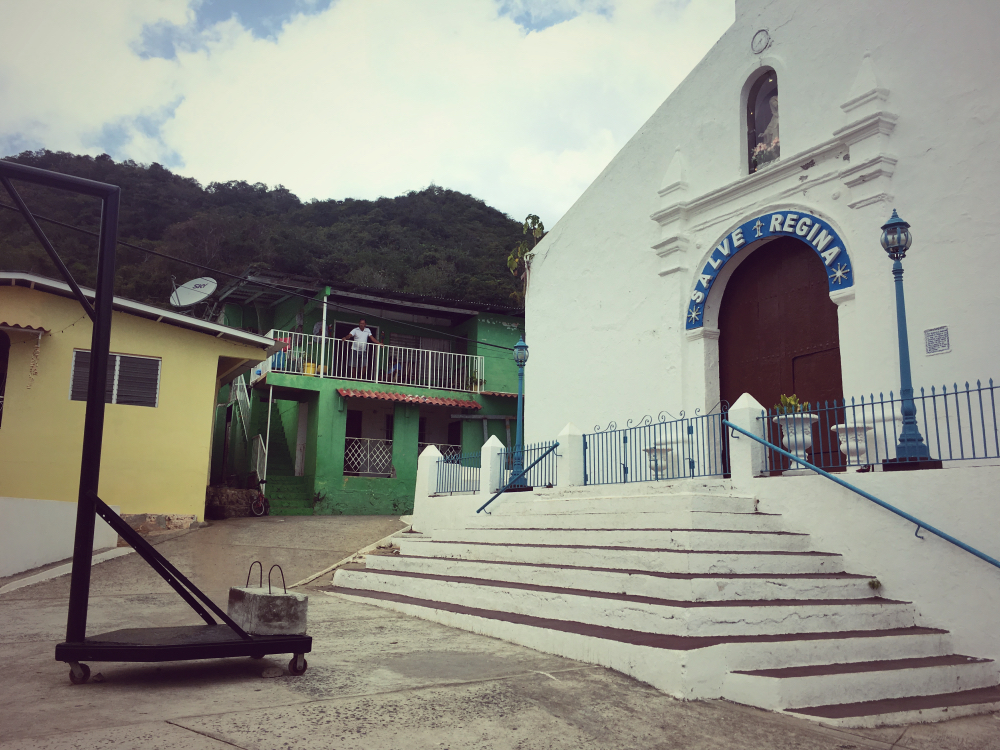 We'd been told this church is the second oldest in the Western Hemisphere. If so, it was on a run-down little square where the ruins of an old restaurant sit crumbling…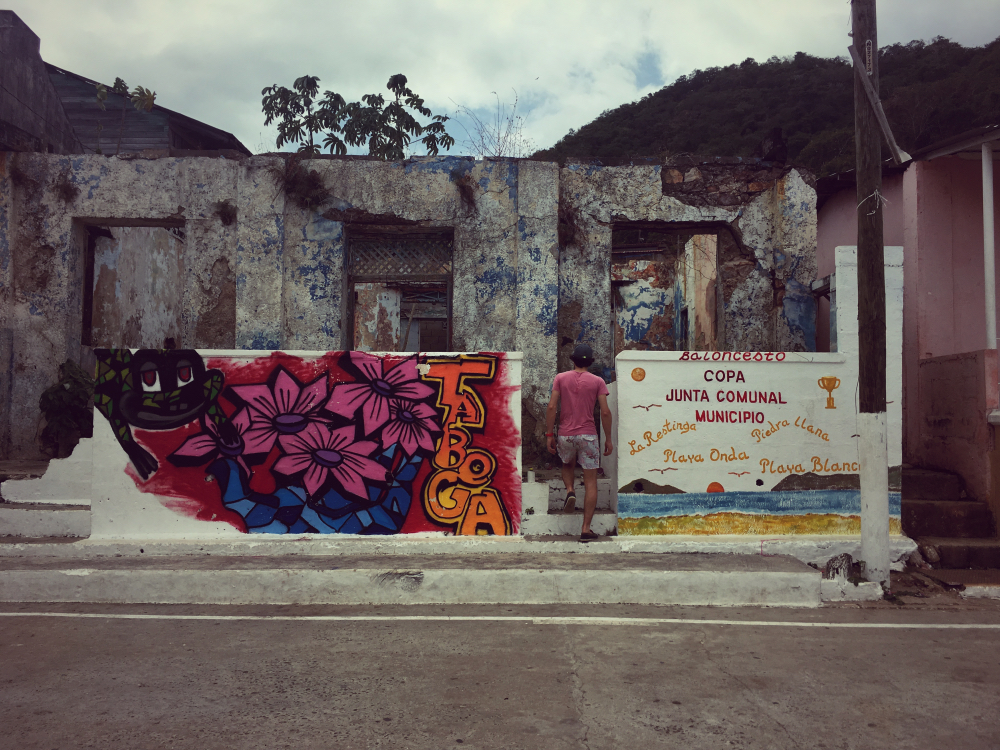 In fact, there was quite a choice of empty abandoned real estate on the island…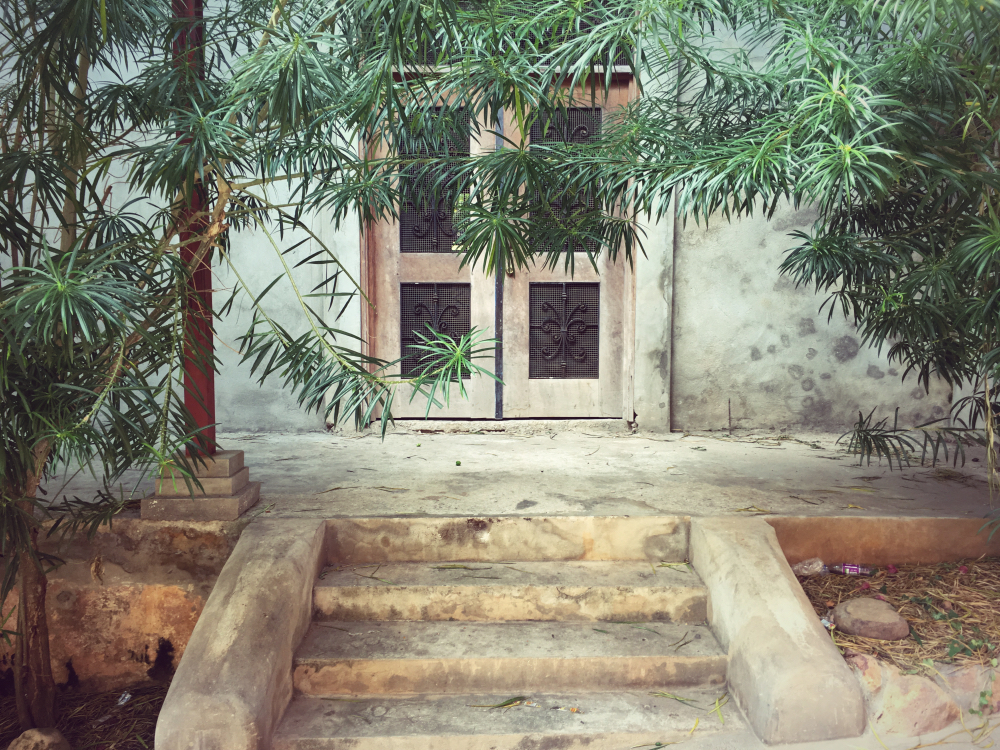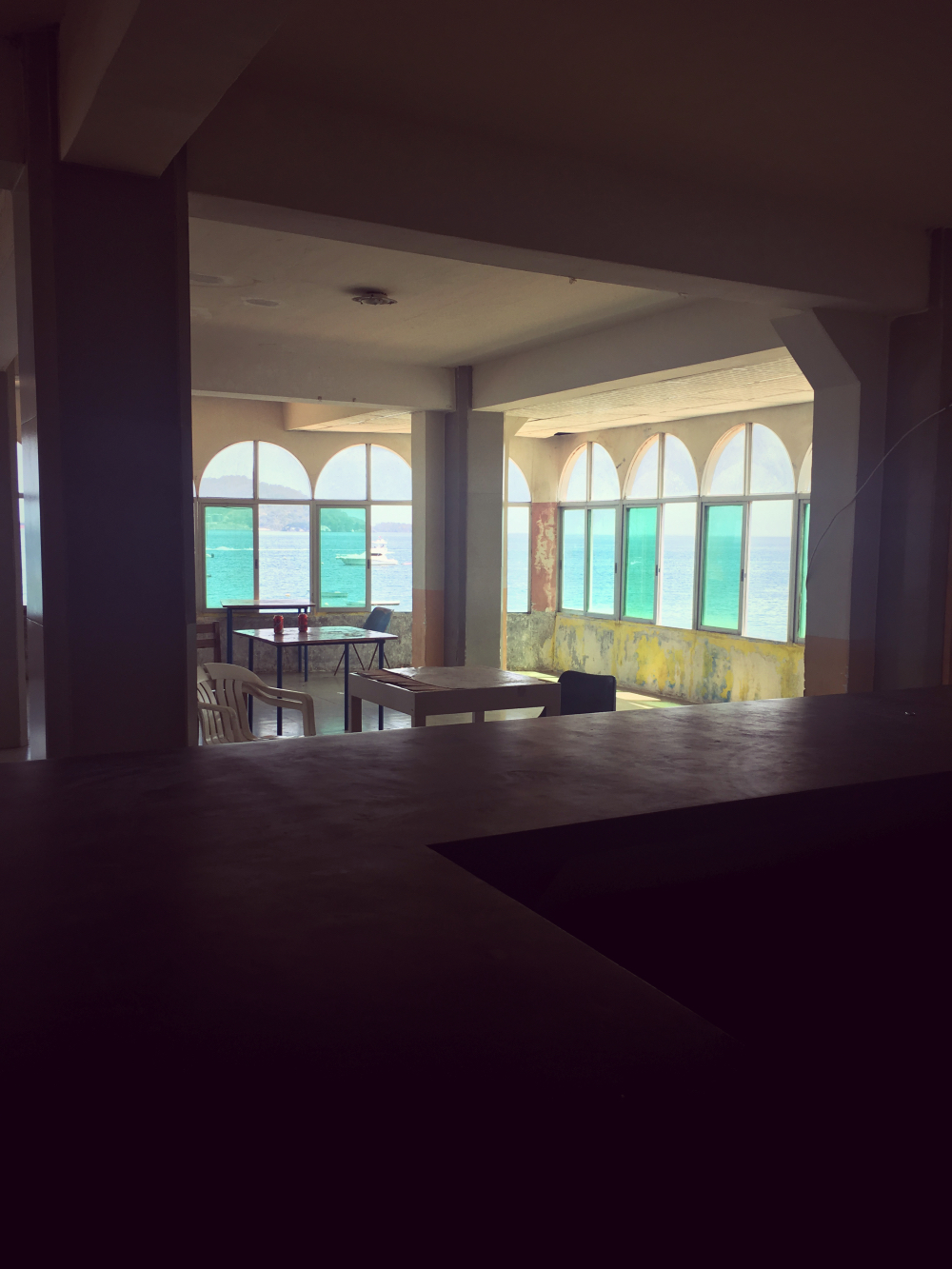 We wandered into an old abandoned hotel where a Chinese family have set up a mini market squatting in the lobby.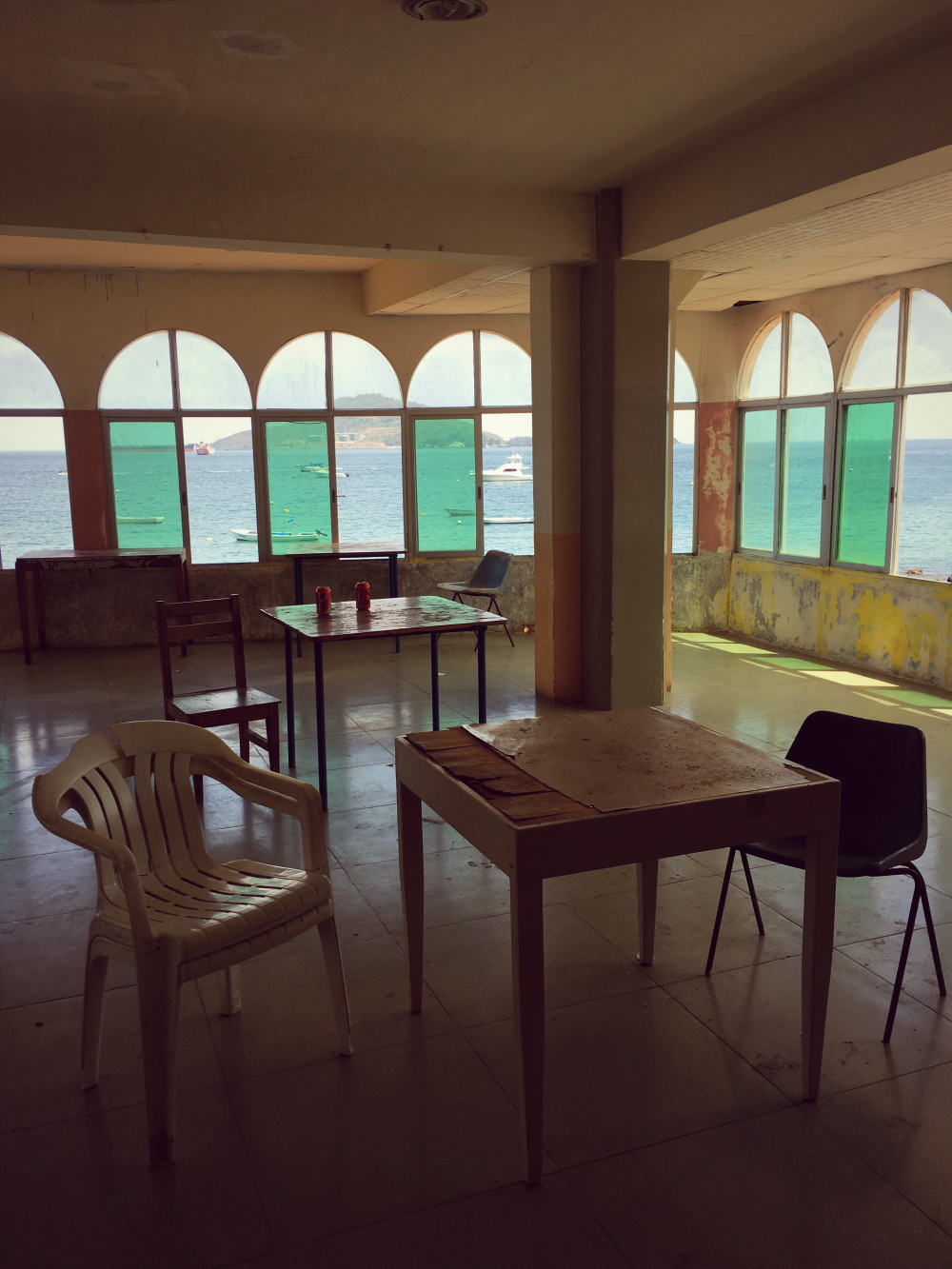 We picked up some coconut water to cool off in the shade and enjoy the view…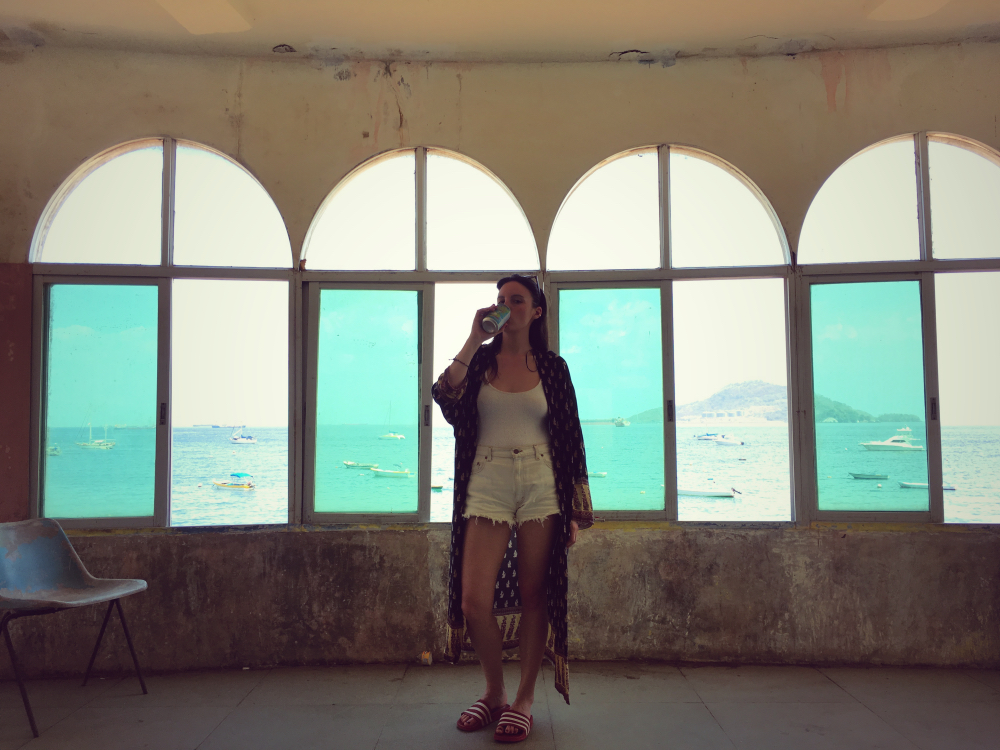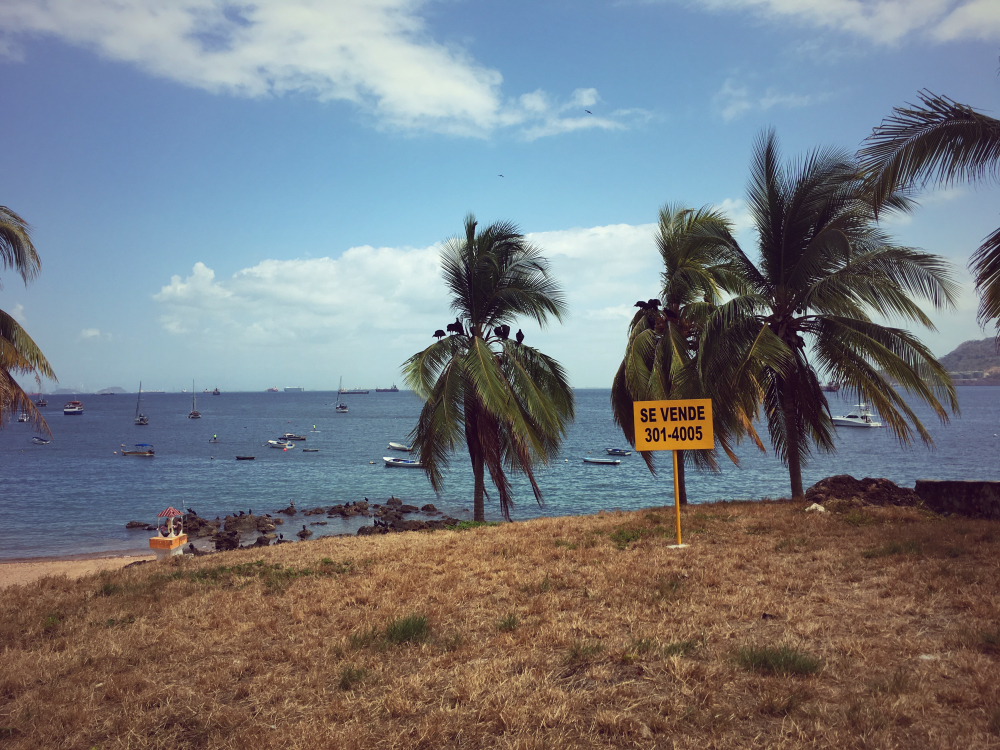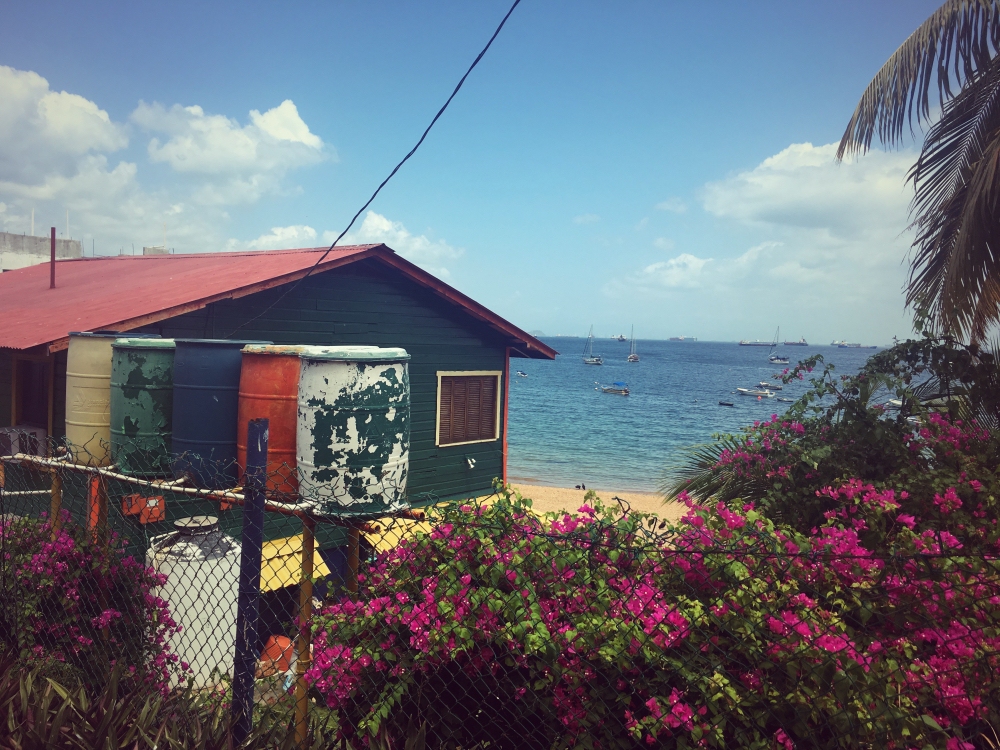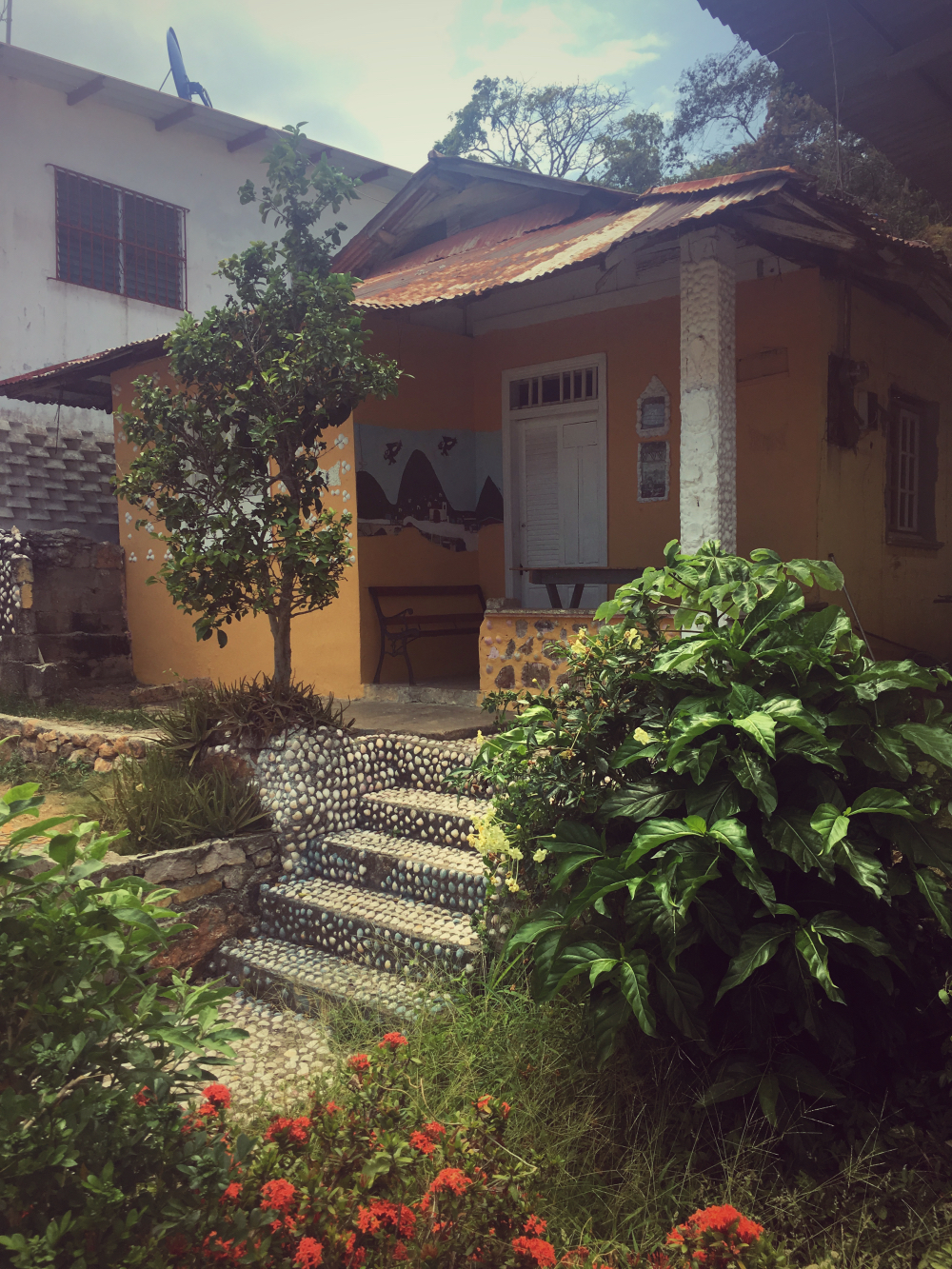 I love how much effort the Taboga locals put into homes and buildings. They're a talented bunch of islanders.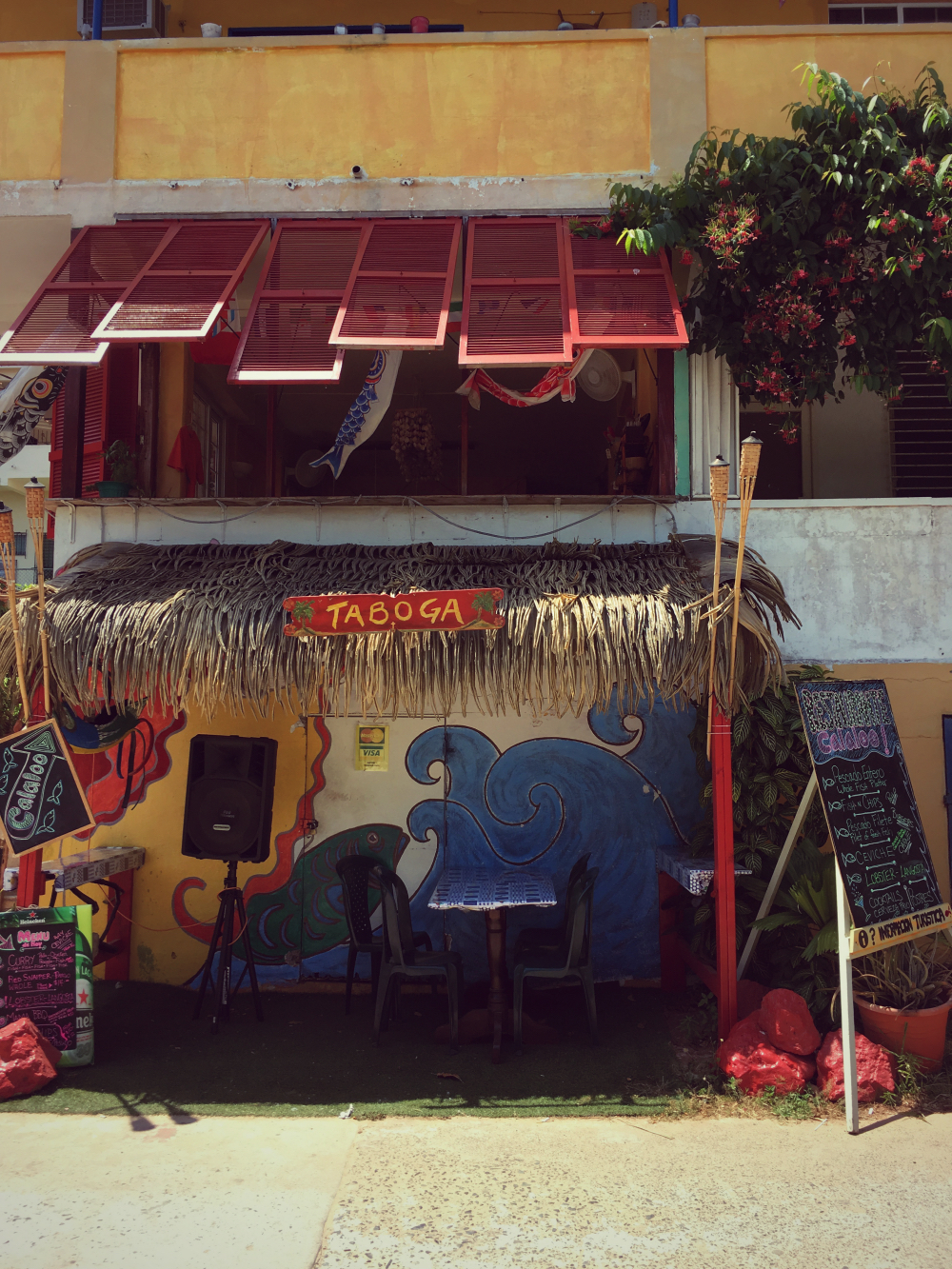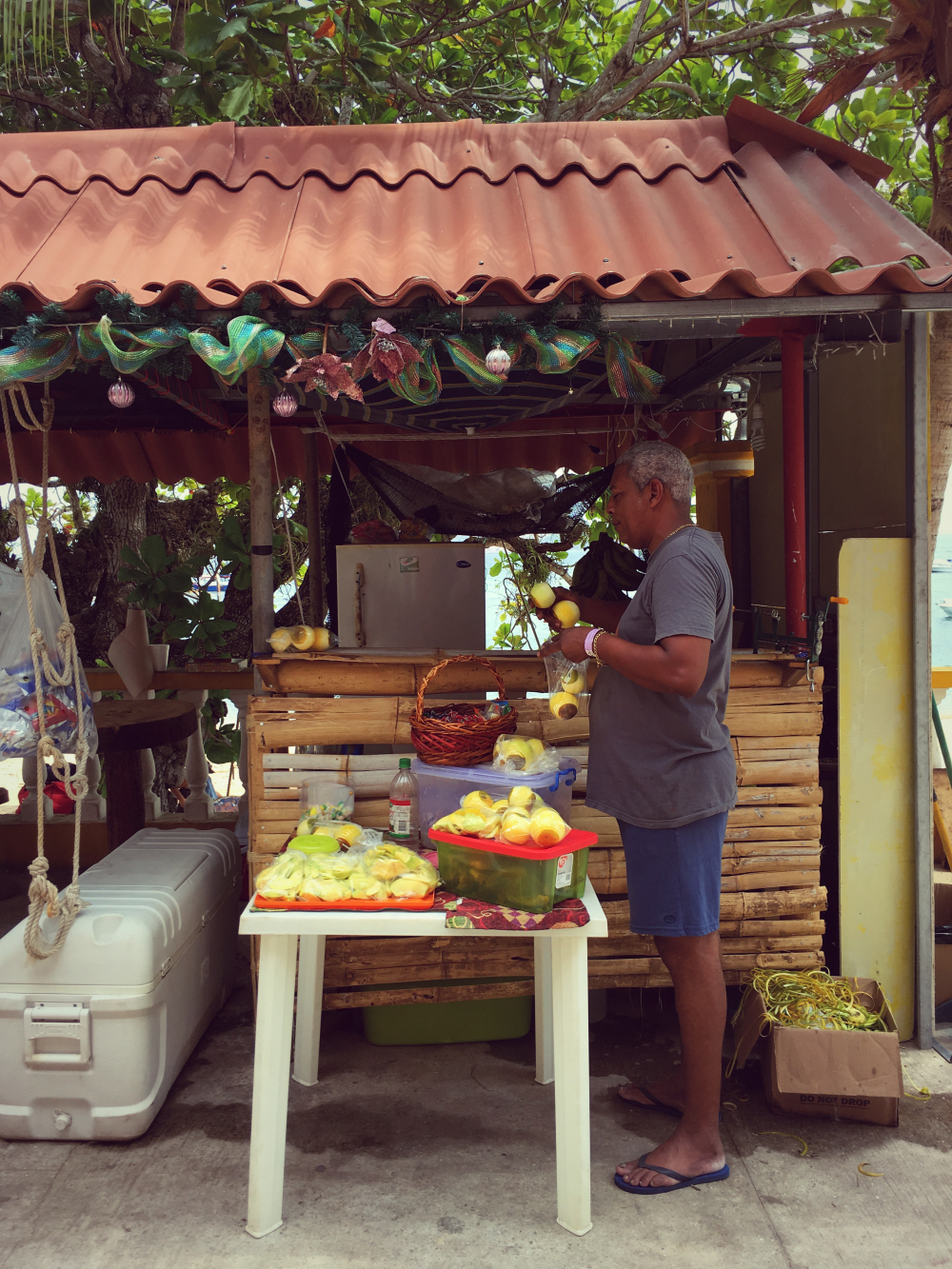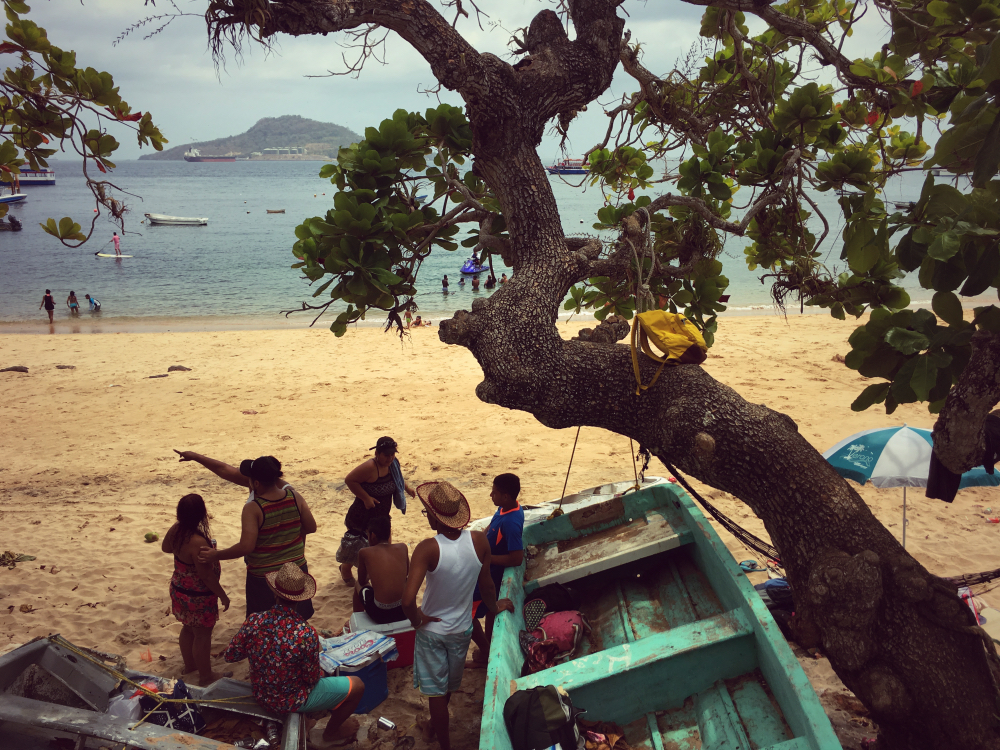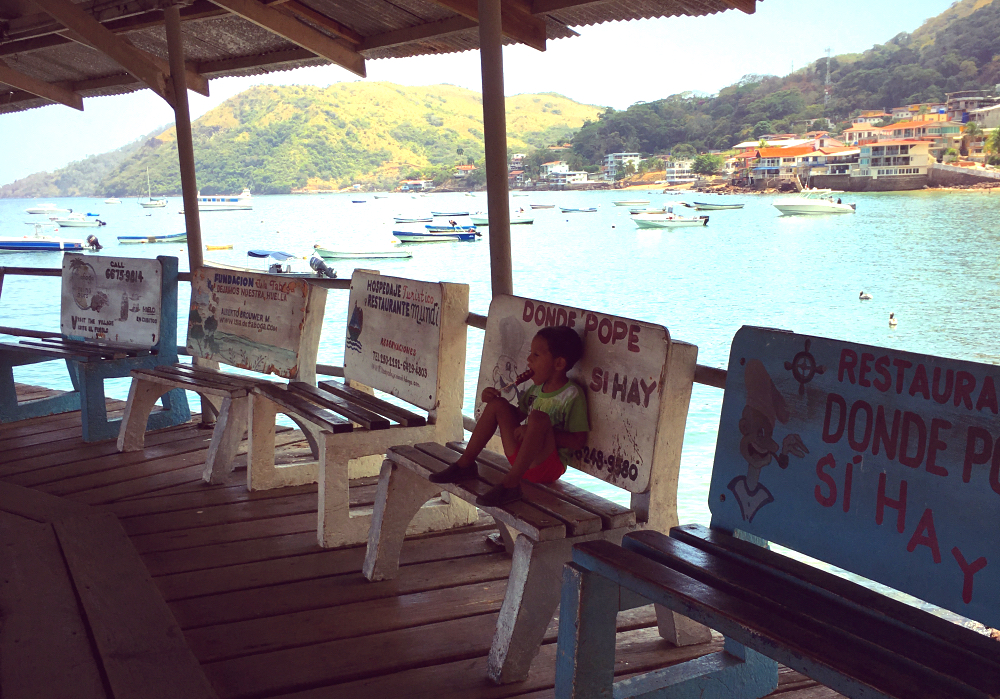 Soon it was time to head back to the boat before it left back to Panama City without us…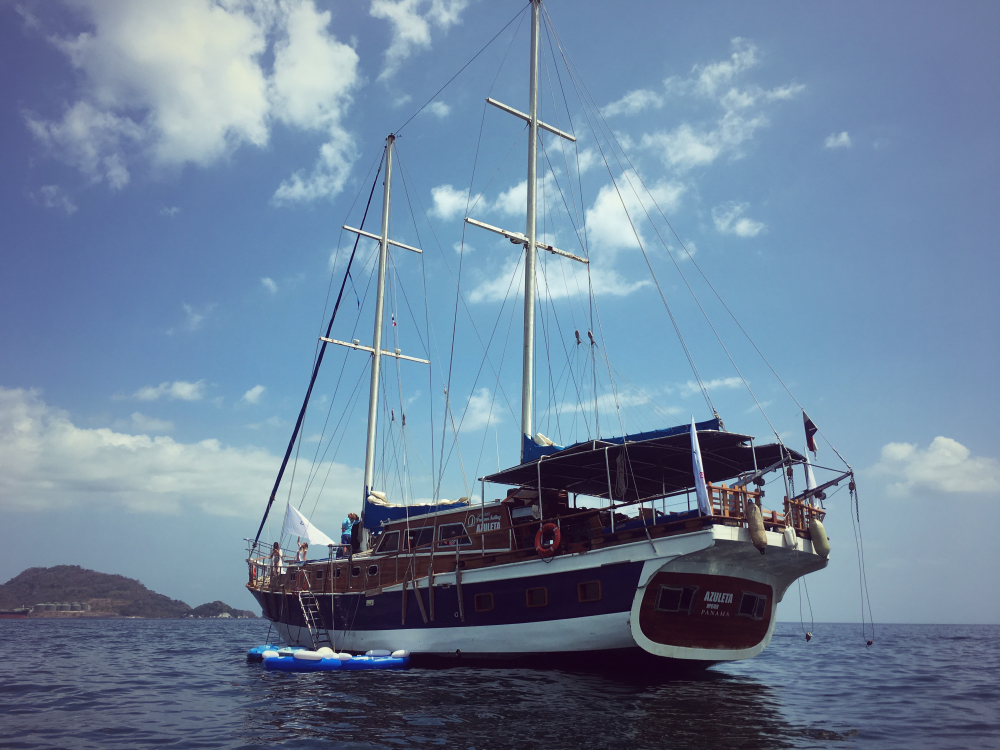 You might be wondering by now how I've found myself on a boat, in Panama. It's all thanks to Blogger Week Panama, the first innovation event of its kind in Latin America. The idea is, they want Panama to lead the way in bringing Latin America up to speed with other tech hubs and online innovation around the world. It's going to be an annual event, sort of like SXSW, and I was one of the bloggers they invited to test drive it. So far, I can't think of a better place I'd rather come to and talk about blogging and innovation than this beautiful country.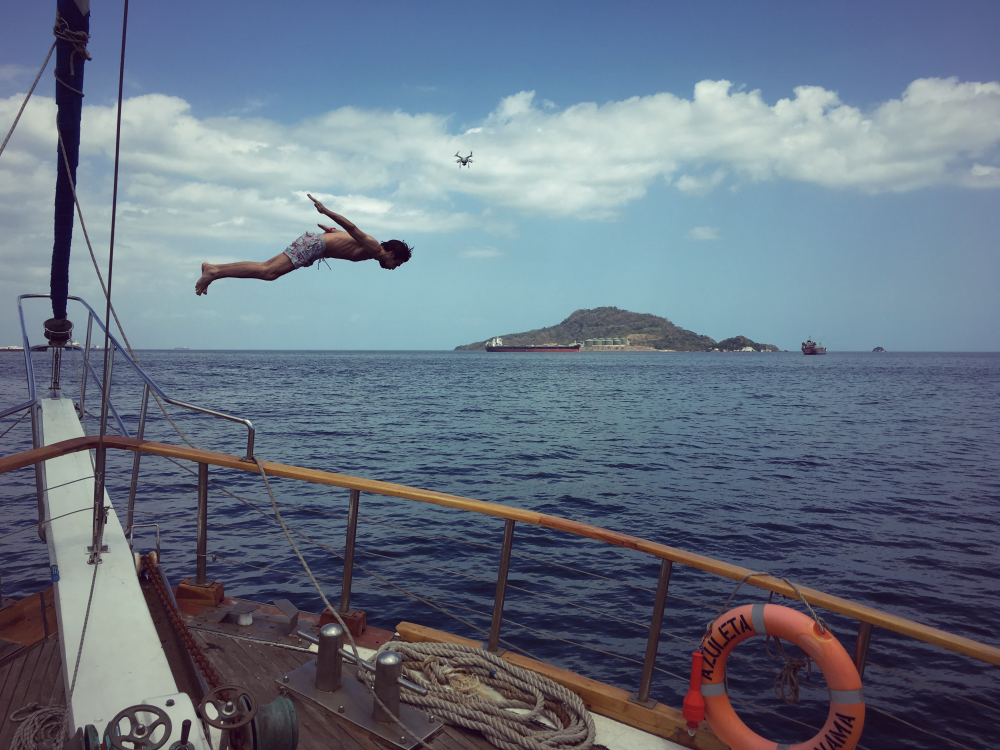 Before we set off back to the big city, the boys had just enough time to play with their drones…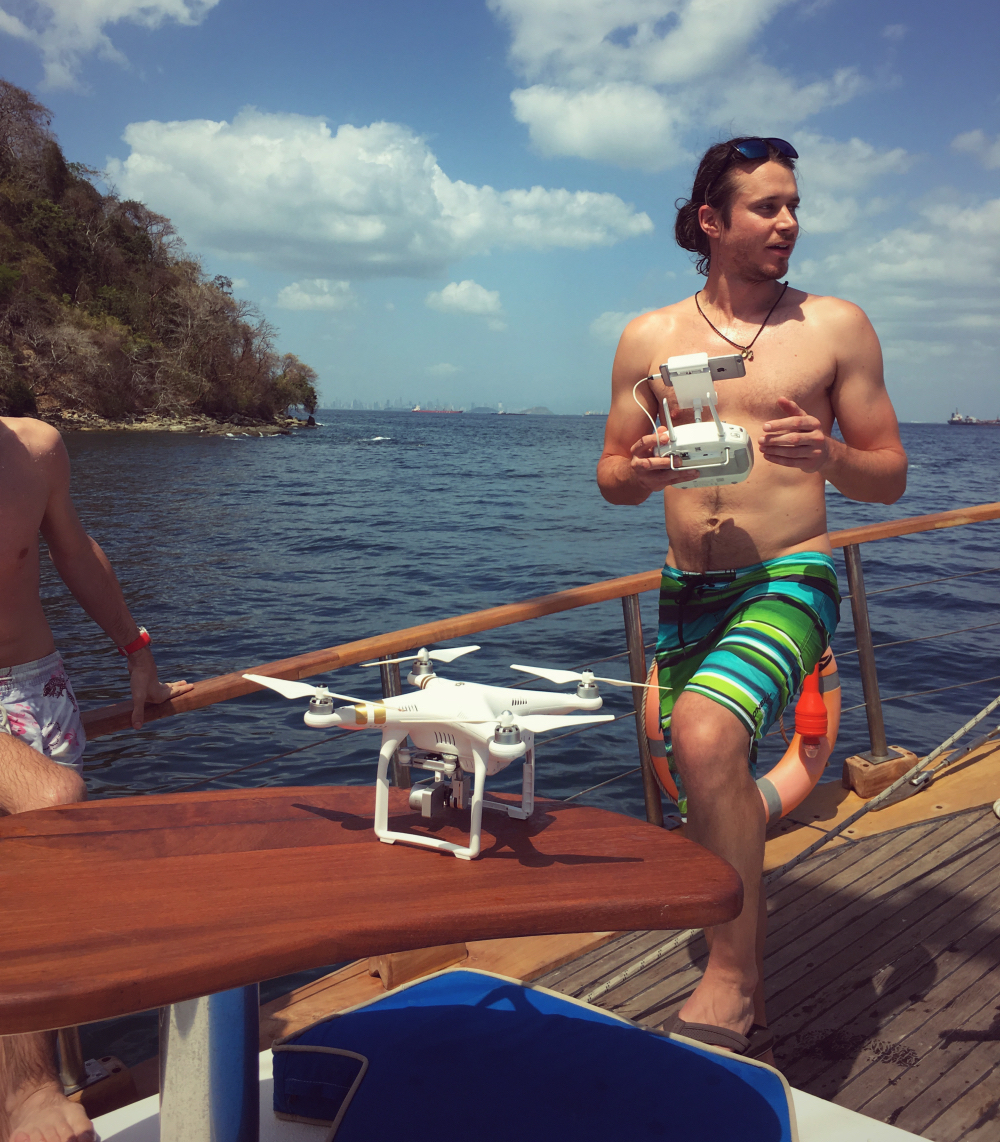 You can see the drone footage over Taboga filmed by one of our fellow travel bloggers here around the 2:45 mark. (It's pretty sweet).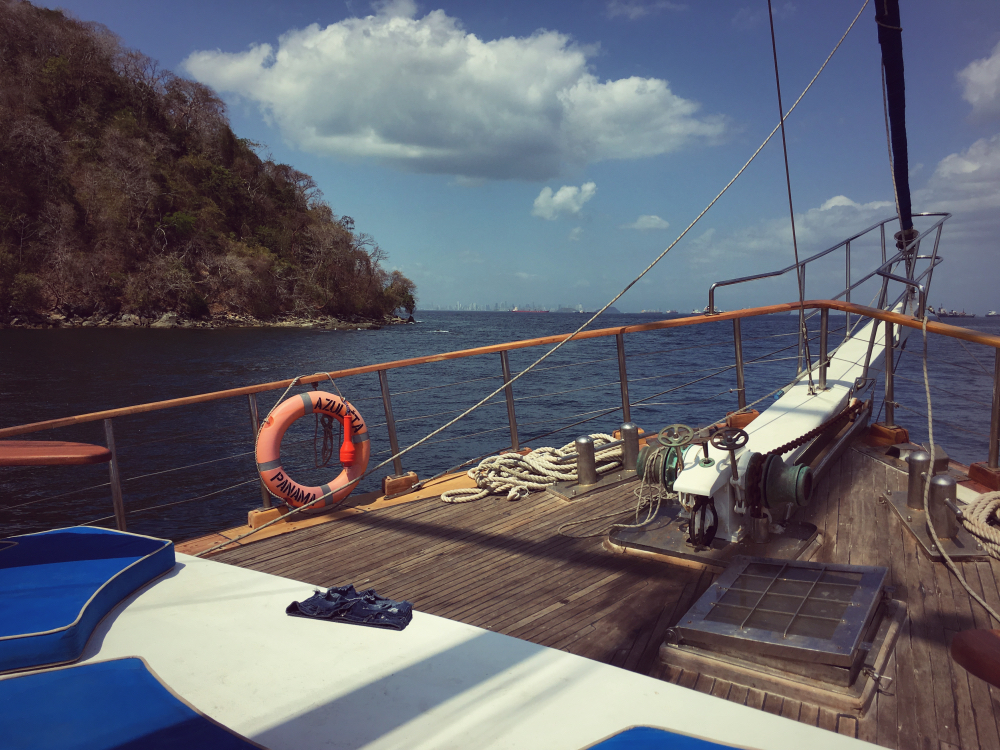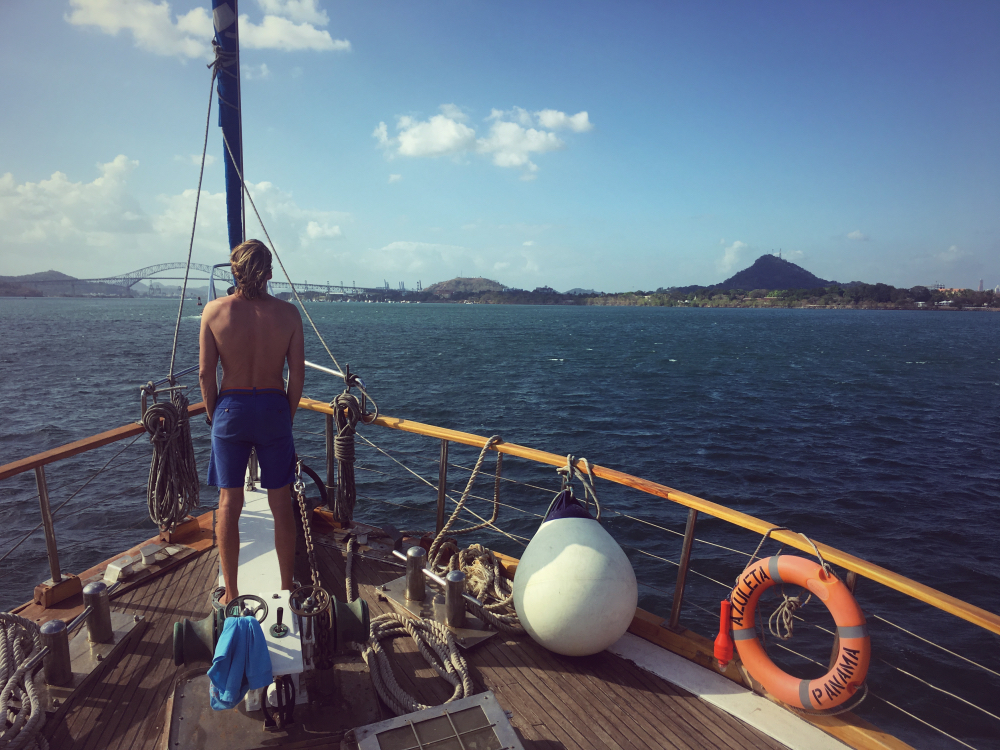 On the trip home, we listened to sailor stories from Captain Rick, (that bronzed Dutchman surveying his seas↑). It's become a bit of a running joke how much we all wish we were Captain Rick. He's kind of a legend.
And then that Panama City skyline came into view and we all went quiet.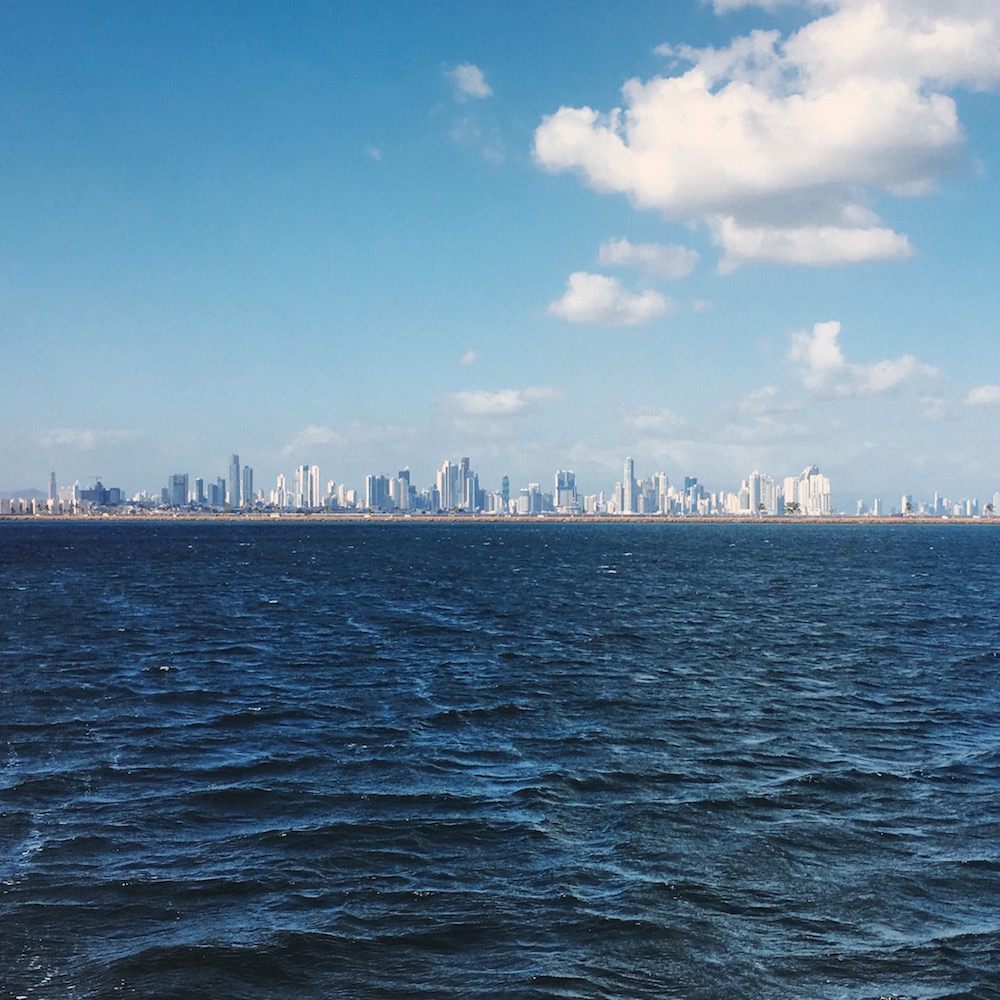 If you're looking to hire a boat for a group of people in Panama, definitely contact Captain Rick's.
Thanks to Blogger Week Panama who have invited us to their country, and Boltio who sponsored an amazing day at sea.