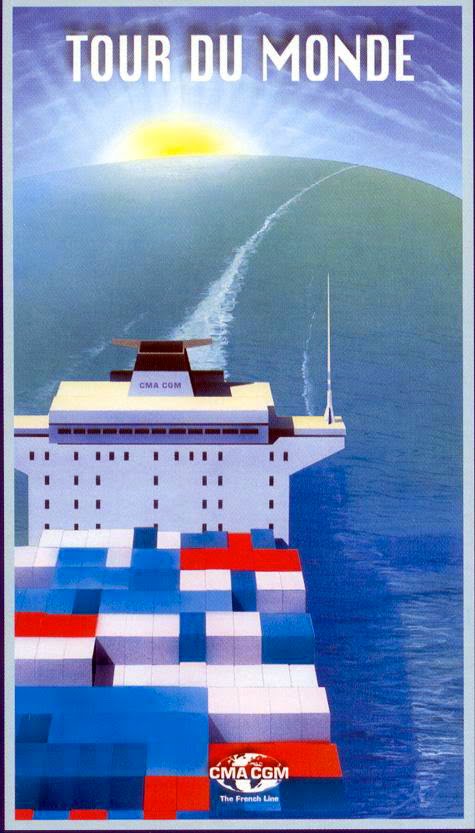 This is going to sound a little crazy to a lot of people. But to some, it might just be the adventure you've been searching for.
Who knew? Those mesmerising 2,000 foot long freight carriers that stack 20 ton shipping containers like a game of Tetris and navigate the furthest corners of the earth delivering cargo– they carry passengers … paying guests; tourists.
Except this isn't exactly tourism as we know it. Going on a freight cruise is probably the most little-known, secret and off-beat form of travel there is today.
On any cargo ship voyage, there will rarely be more than ten other paying travellers on board (the maximum they can afford to accommodate); on average there might be about four or five you, but very often, you can be the only one. There are around 30,000 large oceangoing ships in the world but only about 1% of those carry both cargo and passengers. That 1% will either be a freighter or a mail/ supply ship, the latter usually doing routes to isolated coastal communities and distant islands.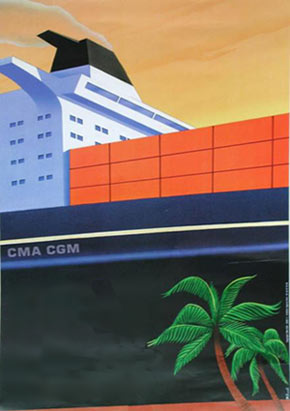 When you arrive at port, there will be no gaudy tourism, no tour bus carrying thirty people and a lady waving her umbrella in the air to show you the sights and souvenir shops. If you like to be led, go on a cruise ship, but if you're a self-reliant soul that likes to explore, a cargo ship could be your own giant 2,000 foot private yacht. Port cities are generally off-grid locations compared to your average tourist stops and often, you'll discover exotic and unspoiled attractions exist a short distance away. The average port time is one day which gives a freight cruise passenger longer to explore than on a typical cruise ship. But of course there's always the mesmerising loading and unloading of various cargo, a fascinating ritual that's likely to borrow a little of your time at each port.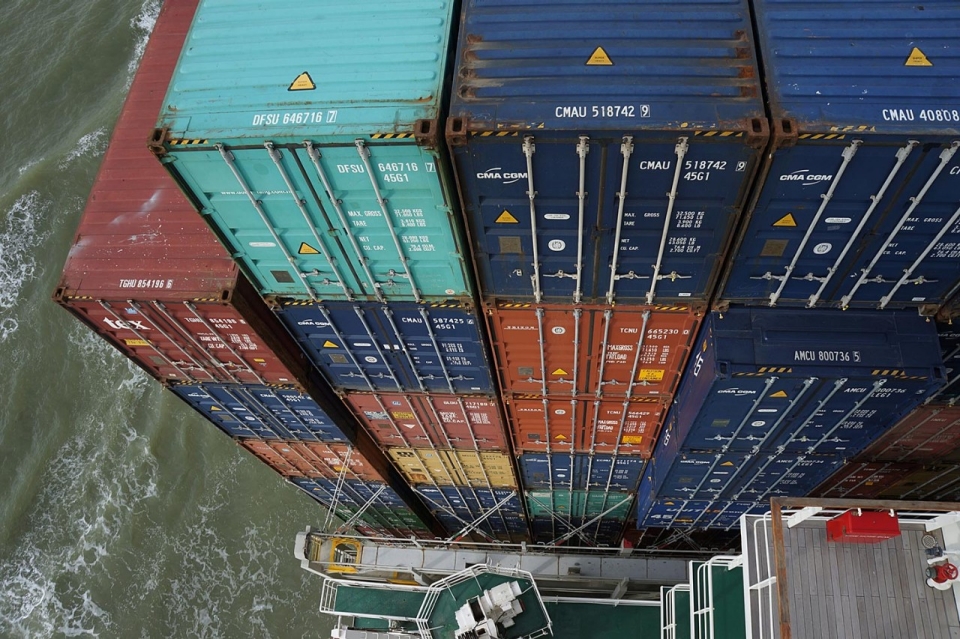 Timing and planning however, is something that shouldn't be of the upmost concern if you're considering a freight cruise. This unusual style of voyage serves travellers that aren't on a tight schedule. If you want to get really off-the-grid and travel to the far ends of the earth, which I'm guessing you do since you're still reading, sailing itineraries can range from two weeks to 100 days in duration, depending where you board. Ships can also face delays, occasionally arrive in port at night or decide to bypass a port at the last minute.
But alright, you want to know what the digs are like; what is life like traveling on a cargo ship? As you might expect, accommodation comes without the frills, but passenger cabins on a cargo ship are large and more spacious than cabins on your average cruise ship. Beds and furnishings are functional and pleasant enough, but far from fancy. Located on the upper decks, you get private bathrooms, air conditioning, possibly a small refrigerator, TV, window views that may or may not be obstructed by the odd shipping container.
Some freight ships have swimming pools, but there are no casinos aboard and no glitzy evening shows on offer. In fact, there's not supposed to be any organised activities at all, except for mealtimes. This is a working ship and you're along for the ride. Officers and crew are typically friendly and welcome a new face but they're hired to run the ship, not entertain passengers. On the gastronomic front, no two cargo ships are the same and menus can vary from Gallic grub to spicy Filipino dishes, depending on the chef's nationality. Mealtimes are shared with the captain and crew in the communal dining room, but on occasion, the crew might roast fish, or even a pig out on deck.
After dinner, there's no one pressuring you to participate in the evening's organised activities. It's up to you to mix your own scotch and soda, take it out on your cabin deck and watch the sun go down. The trade-off for the lack of amenities on a freight cruise is a high degree of privacy.
I'd be surprised if Ernest Hemingway never traveled to one of his many destinations on a freight ship. Maybe he did and we just don't know about it because that's how good these vessels are for disappearing. One of his influences as a young writer was Joseph Conrad, best known for penning Heart of Darkness (later adapted into the film Apocalyse Now). Conrad spent almost twenty years of his life as a merchant mariner. His stories, including Heart of Darkness are inspired by his personal journeys on these early cargo ships to faraway territories controlled by European trade routes.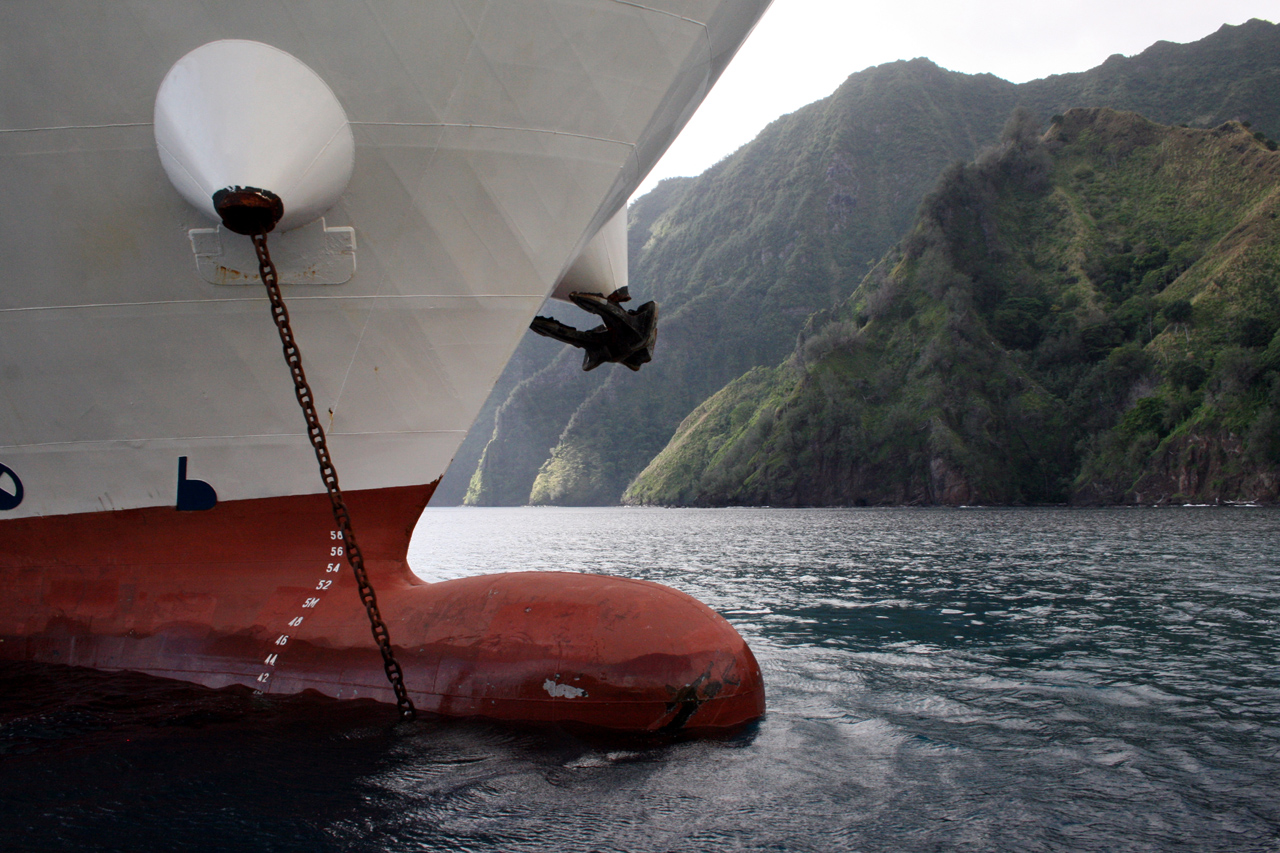 But if Hemingway didn't, many writers and artists in search of a story have. Whether it's listening to the maritime adventures of a veteran crew member or sitting in a deck chair hearing nothing but sea gulls and waves, it's a voyage that will challenge the human spirit in the midst of what often feels like an indifferent world.
On piracy… 
If you saw Tom Hanks in this year's Captain Phillips, I know what you're thinking, I'm thinking it too. Piracy is unfortunately an activity that still exists in a few areas of the world and my only advice here to eliminate risk would be to avoid cruises that charter high-risk routes. But for your consideration, an American journalist, Maya Jasanoff gives her account of passing through a high-risk area during her travels aboard a freight ship:
"Being in the high-risk area had little impact on my routine … except that this also happened to be the warmest, sunniest and calmest part of the sea we'd sailed on so far. The captain produced a lounge chair from a store cupboard so I could sunbathe on the south-facing side of the ship. "If you see a pirate, tell us!" said the chief officer with a smile when I headed out for a morning walk. One night in the high-risk area, we had a barbecue. Officers and crew (and passenger) drank Tiger beer and ate grilled meat and sang karaoke late into the breezy, twinkling night."
More information on piracy reports on The International Maritime Organization.
Prices & useful links:
Fares are generally under $150 USD per person per day, which includes your food and lodging.
Some links to get you started: The Internet Guide to Freighter Travel / Freighter Cruises / A cargo cruise ship with a swimming pool / I didn't want to fly – so I took a cargo ship from Germany to Canada