When I'm among the last passengers to board a flight and everyone is already seated, I tend do feel a little like I'm on parade, walking down a catwalk with all eyes on me. Next time, I must remember to imagine what it would be like walking down the aisle in a bikini!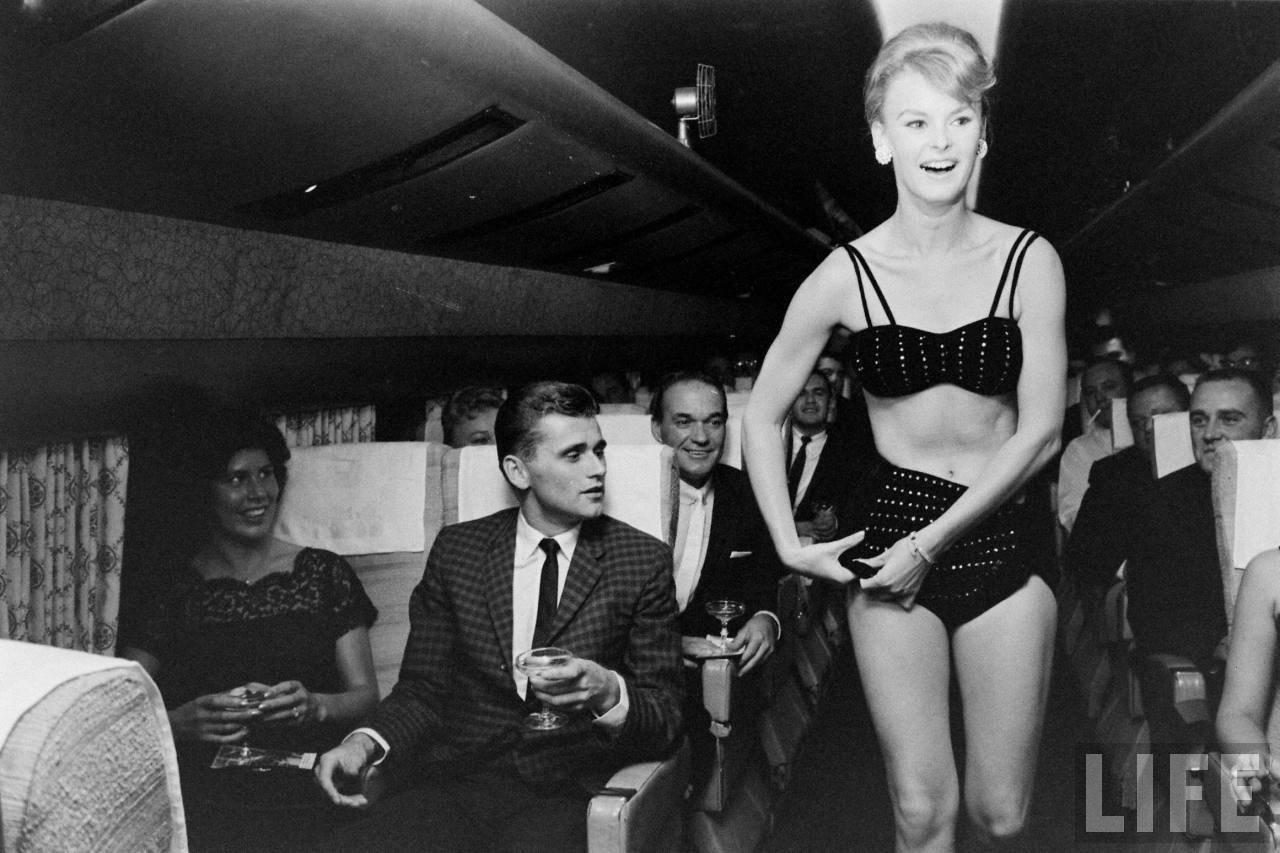 I found these photographs of an fashion show aboard an airplane in the LIFE archives. The focus of the photostory is actually about a young couple (seating at the front in most of the photos) spending an evening in Las Vegas, enjoying the various entertainment the gambling city has to offer, but I actually found their in-flight entertainment the most interesting part of their trip.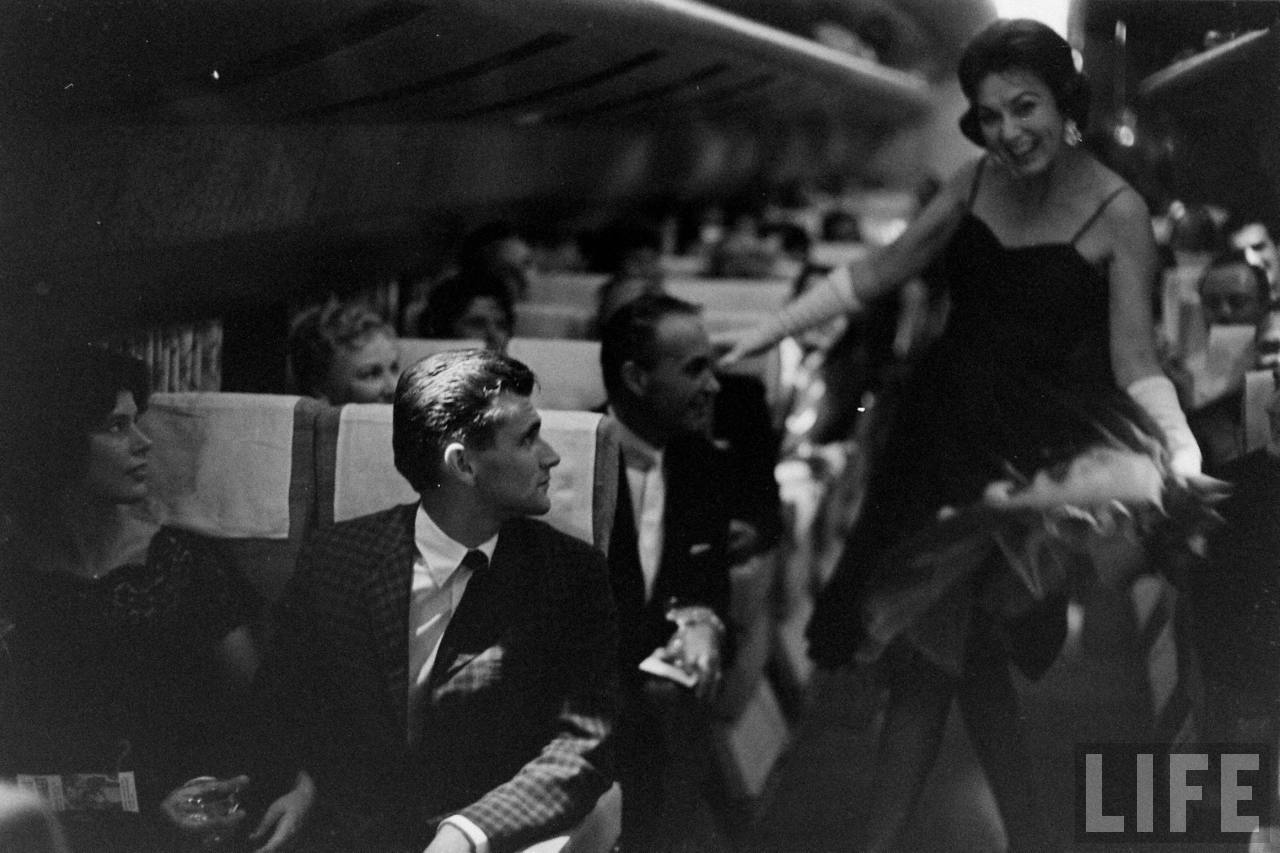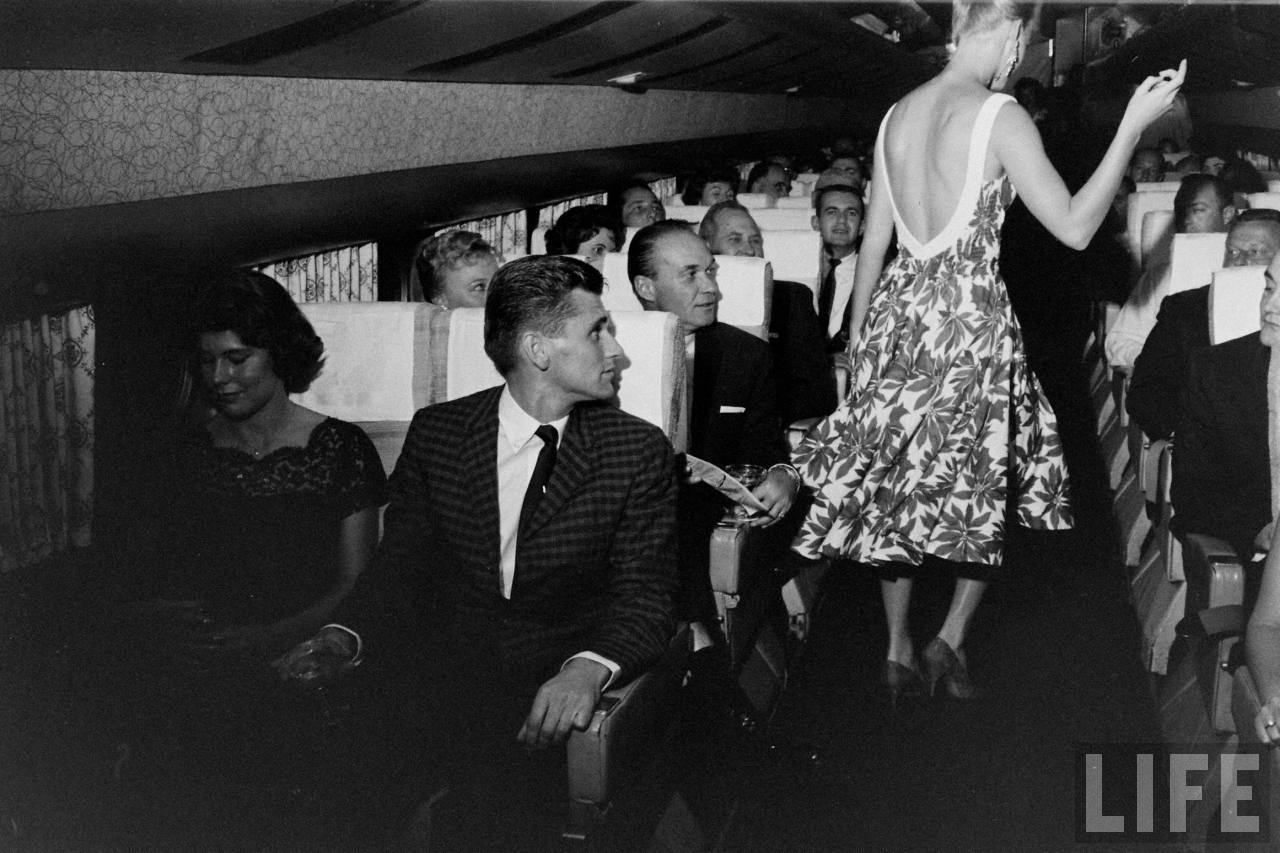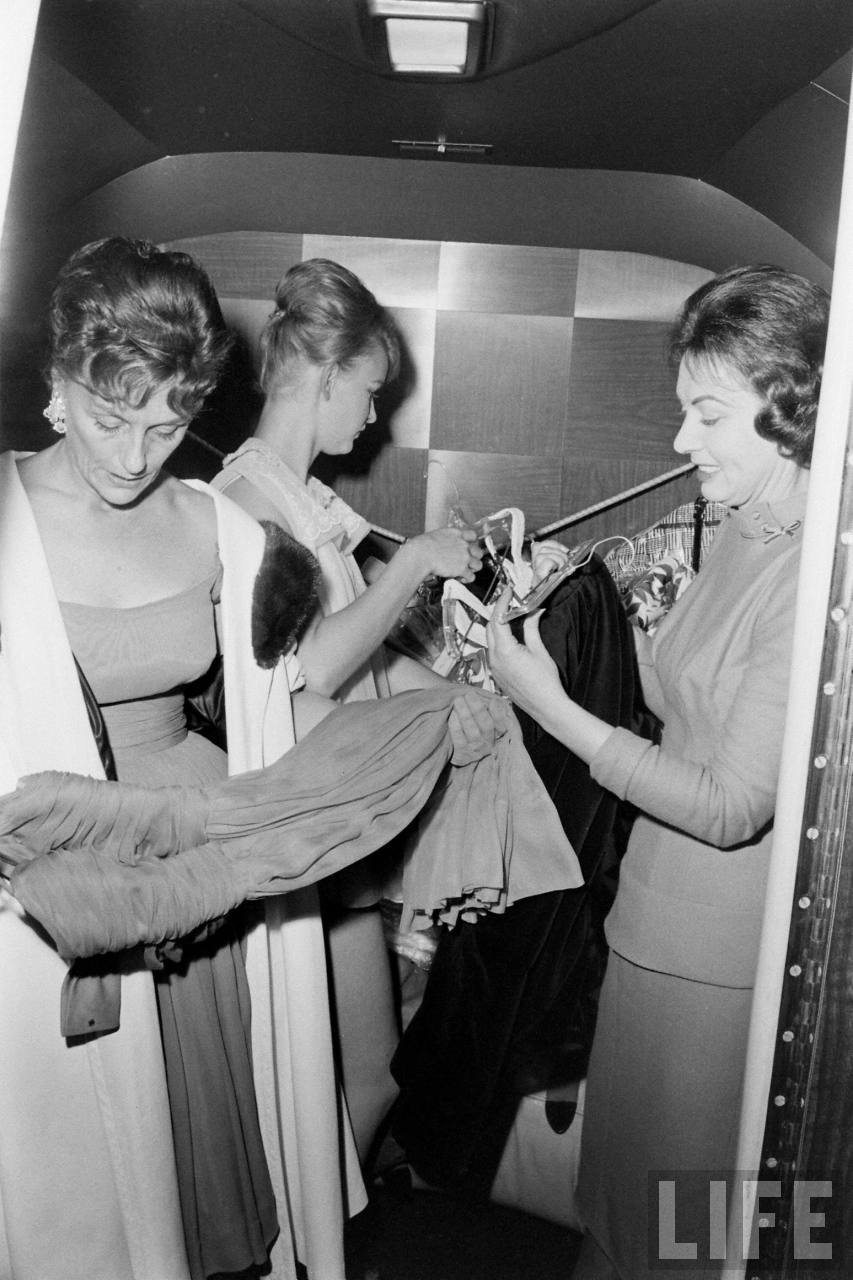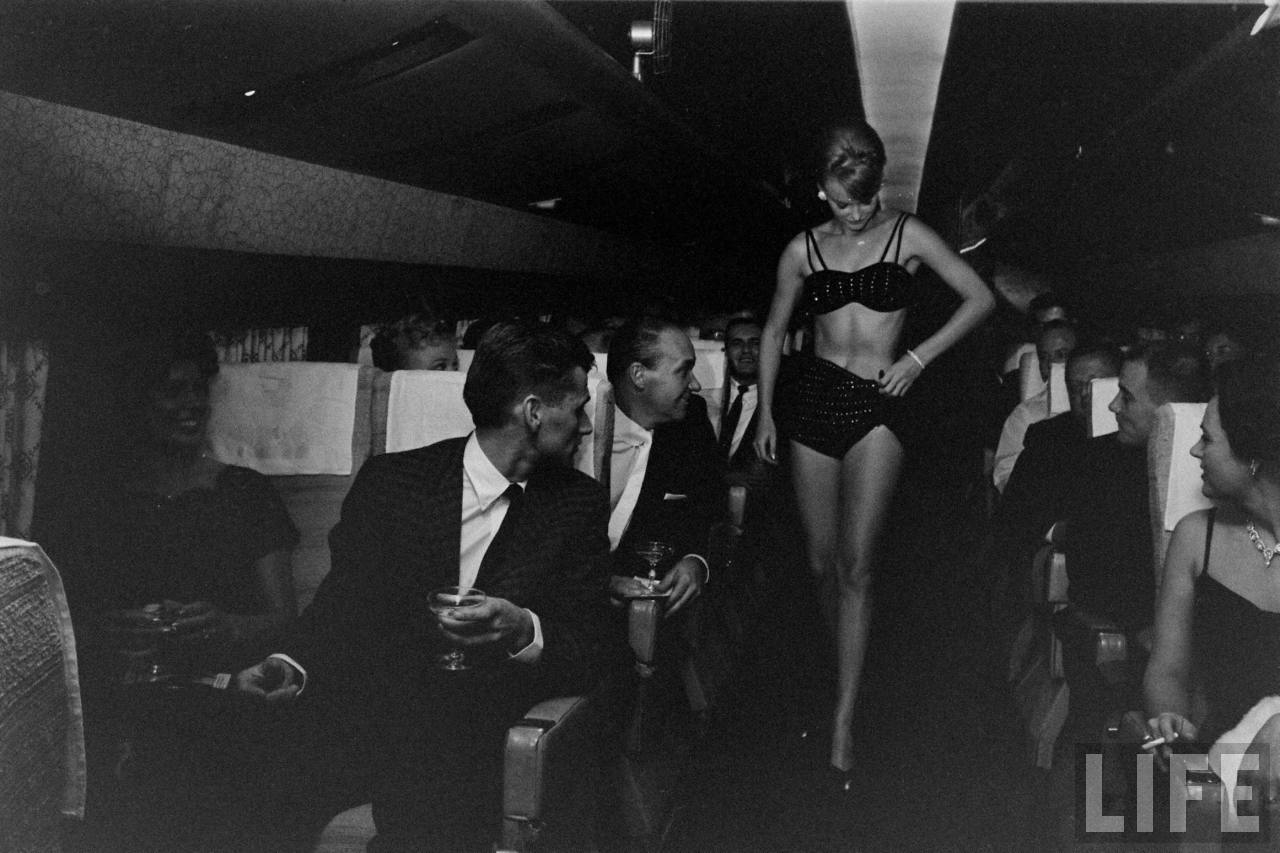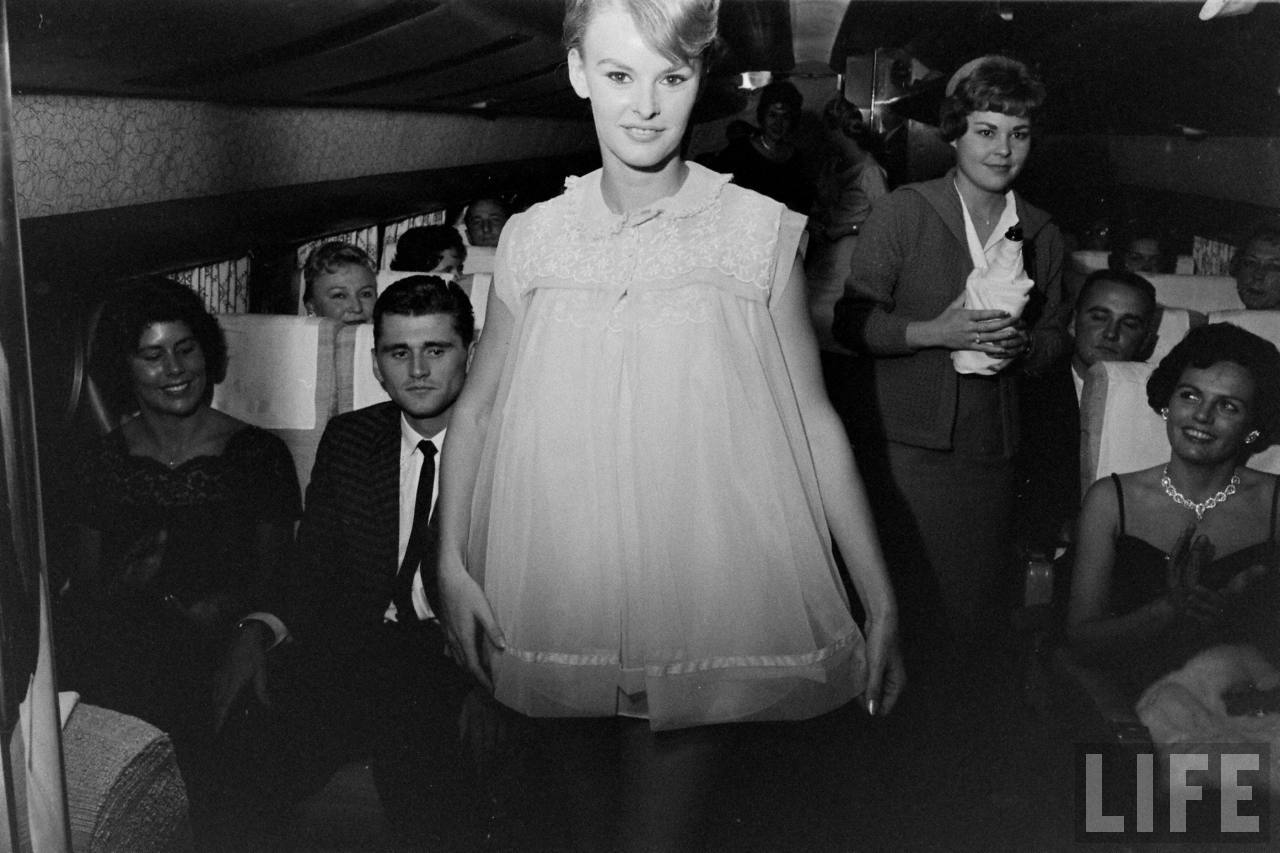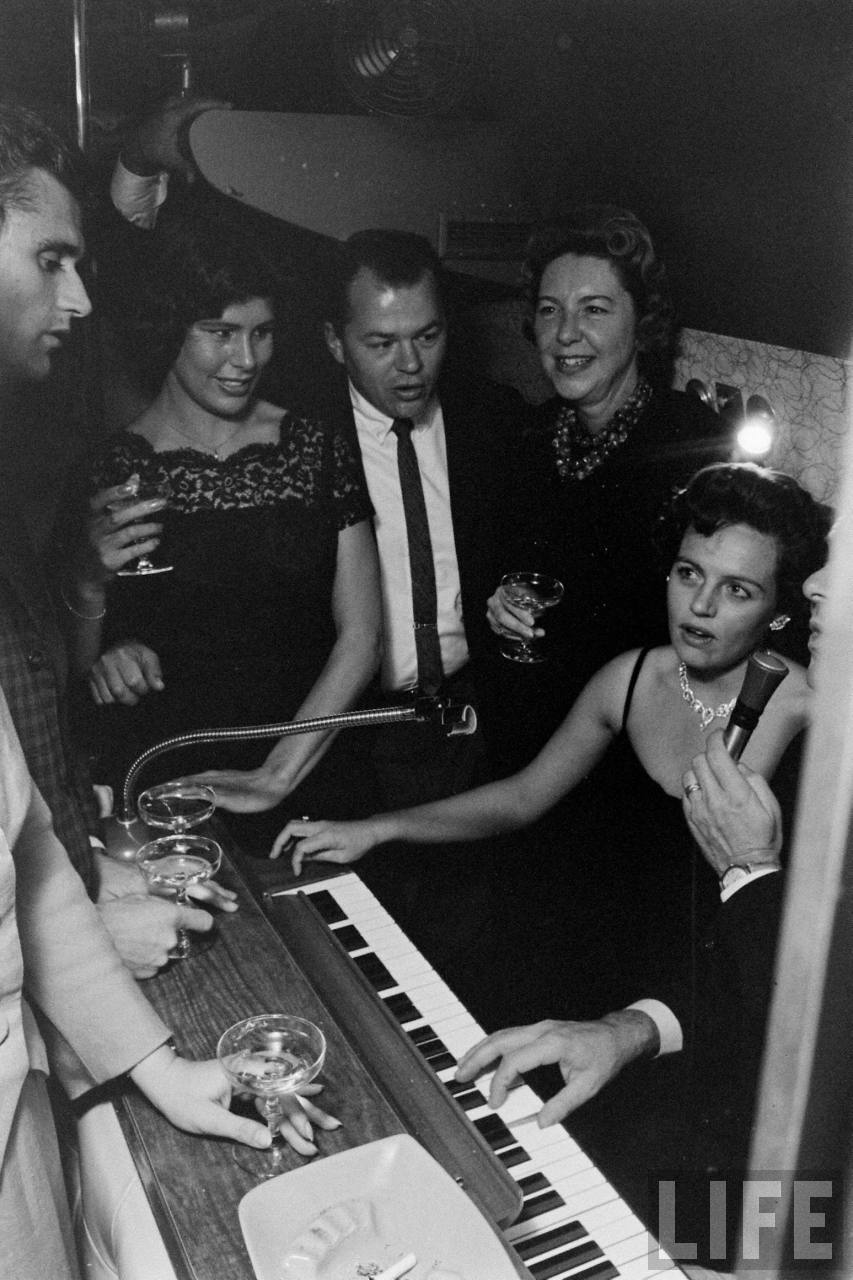 Oh, for the days when they had jazz pianos on board…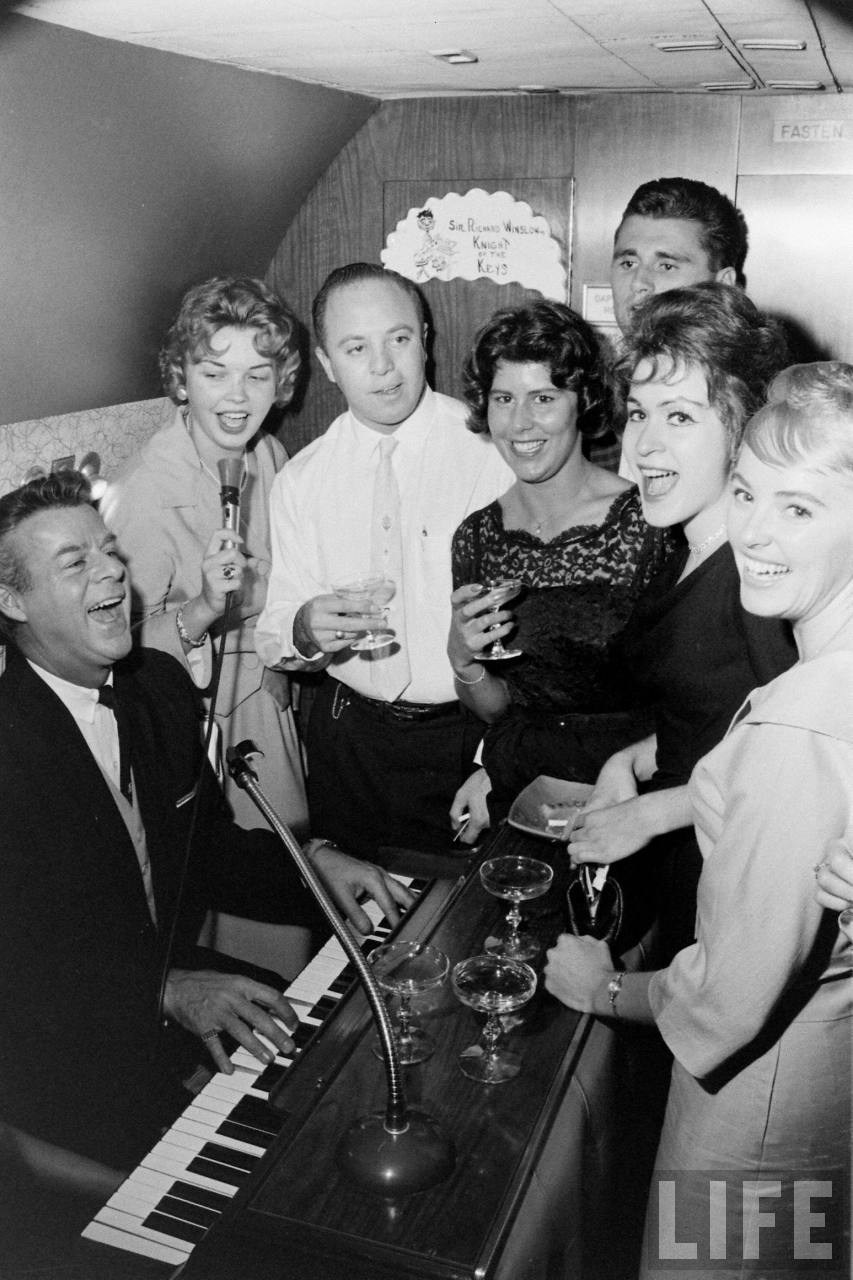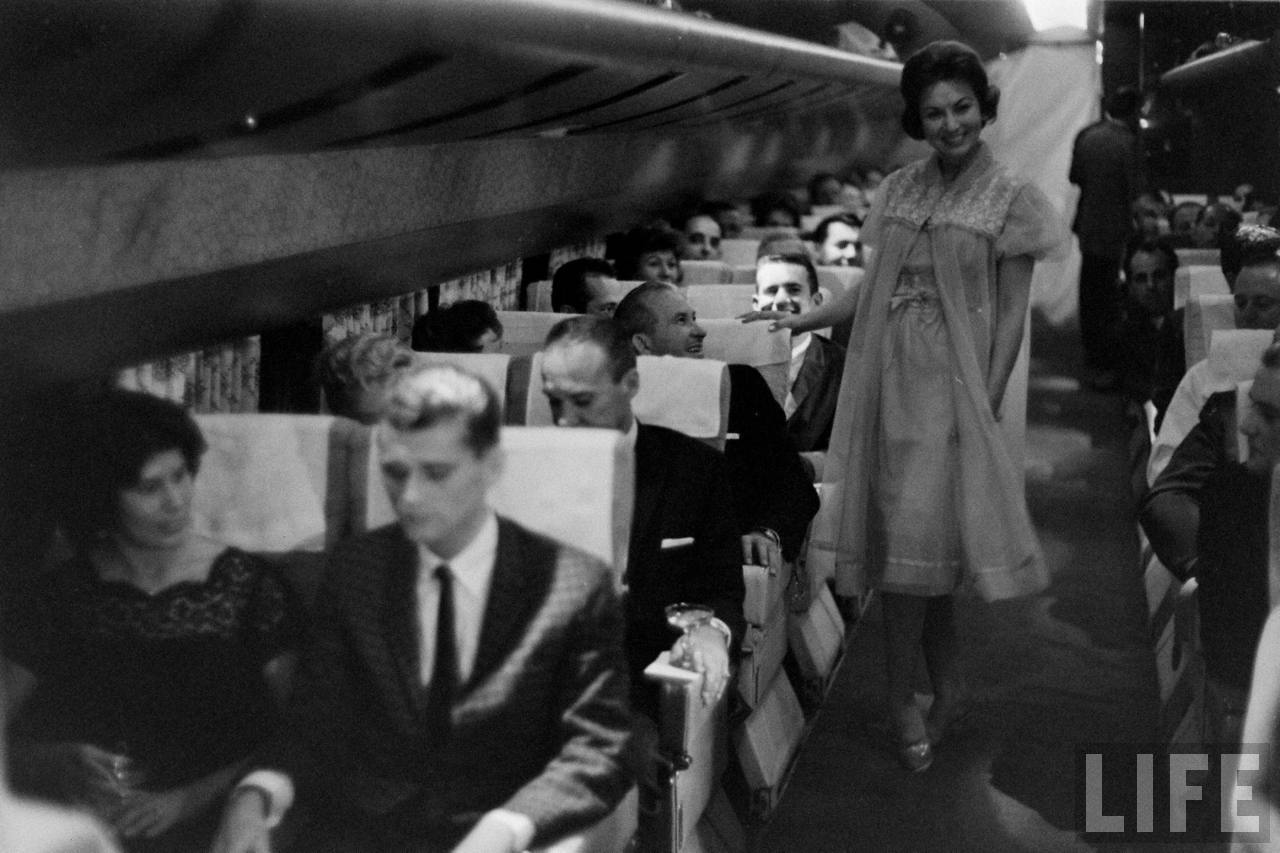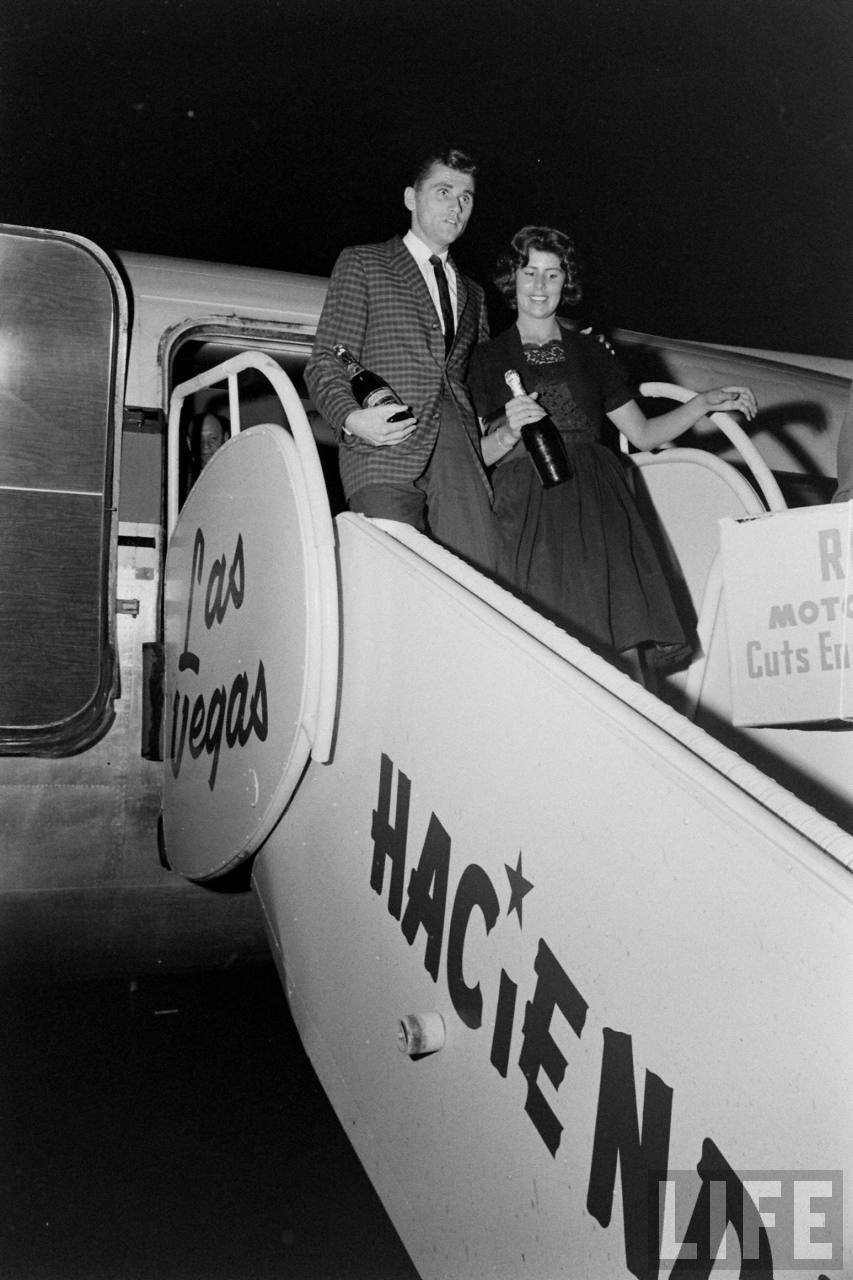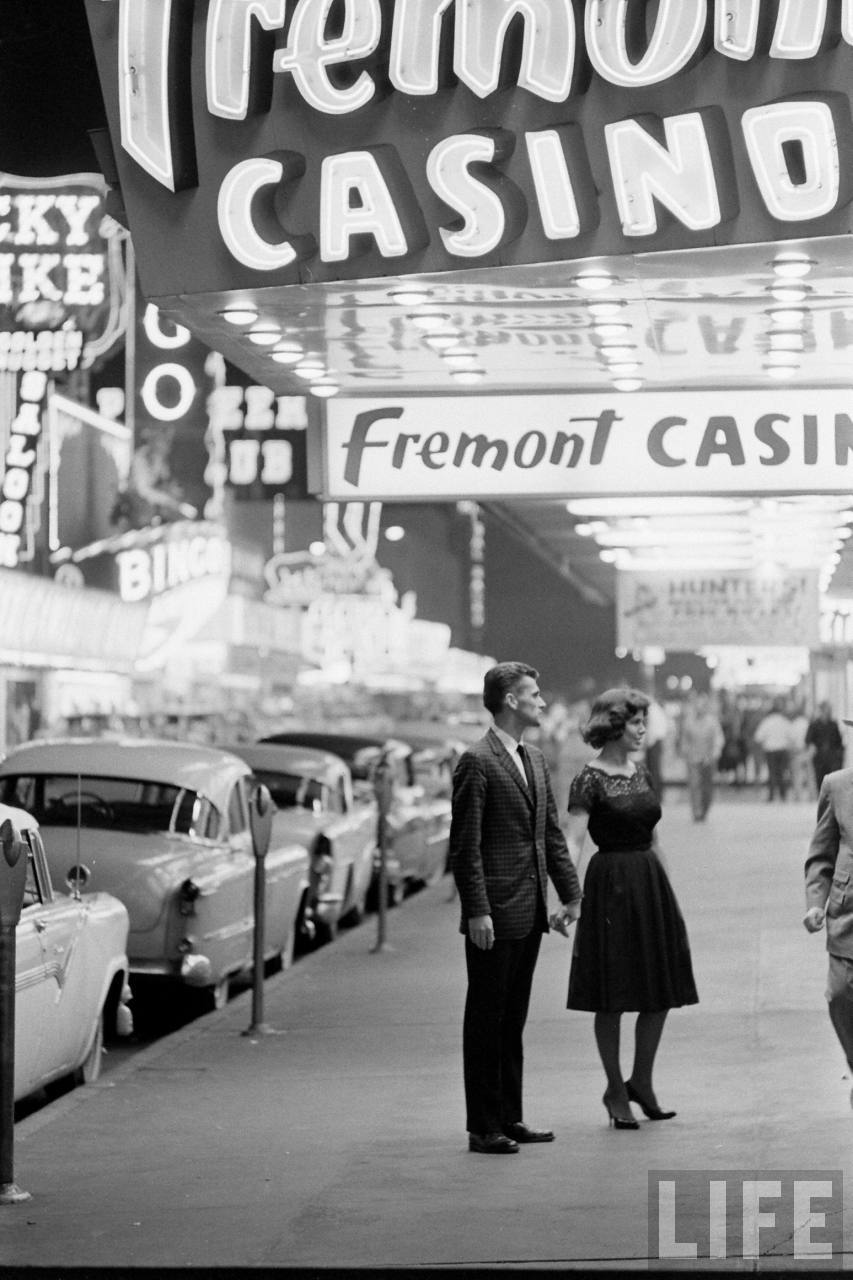 The photographs were taken by Grey Villet and you can find the full story in the LIFE Archives.