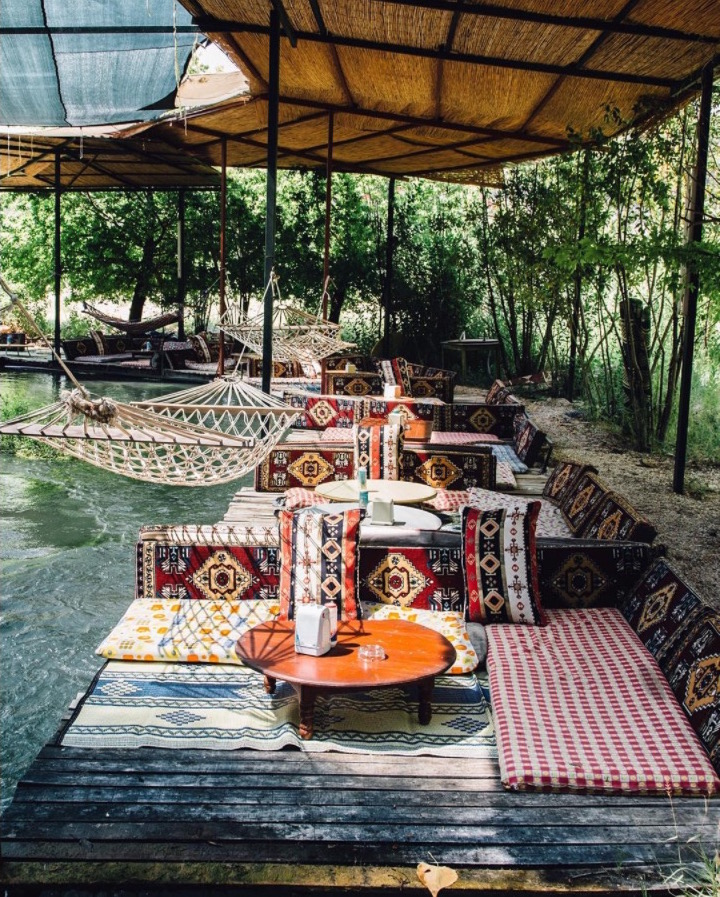 The internet can be sometimes be terribly misleading. I stumbled upon the above photograph on Pinterest, but the photograph's location had been erroneously captioned and gone viral with its misinformation. As far back as I could go on the internet search pages, the paradisiac spot purported to be among "10 Unique things to do in Santorini". Never one to be easily fooled by a viral image, I took a few internet back doors and sure enough, discovered that our riverside oasis is in fact located across the Aegean sea in a Turkish gorge– appropriately known as "The Lost City" or "Hidden Valley".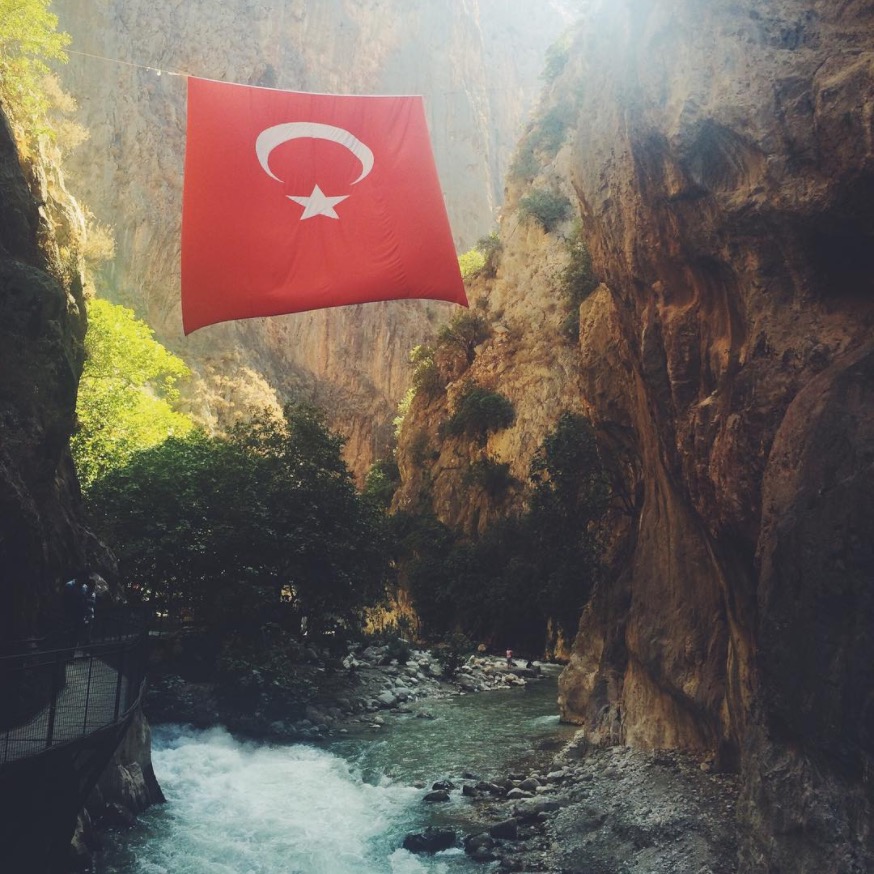 The Saklikent Canyon is considered to be the third longest canyon in Europe. Walkable after April when most of the snow from the Taurus Mountains has melted and passed through the gorge on its way to the Xanthos River, summer is the best time to visit when the canyon is deliciously cool and shady with cold waters flowing past.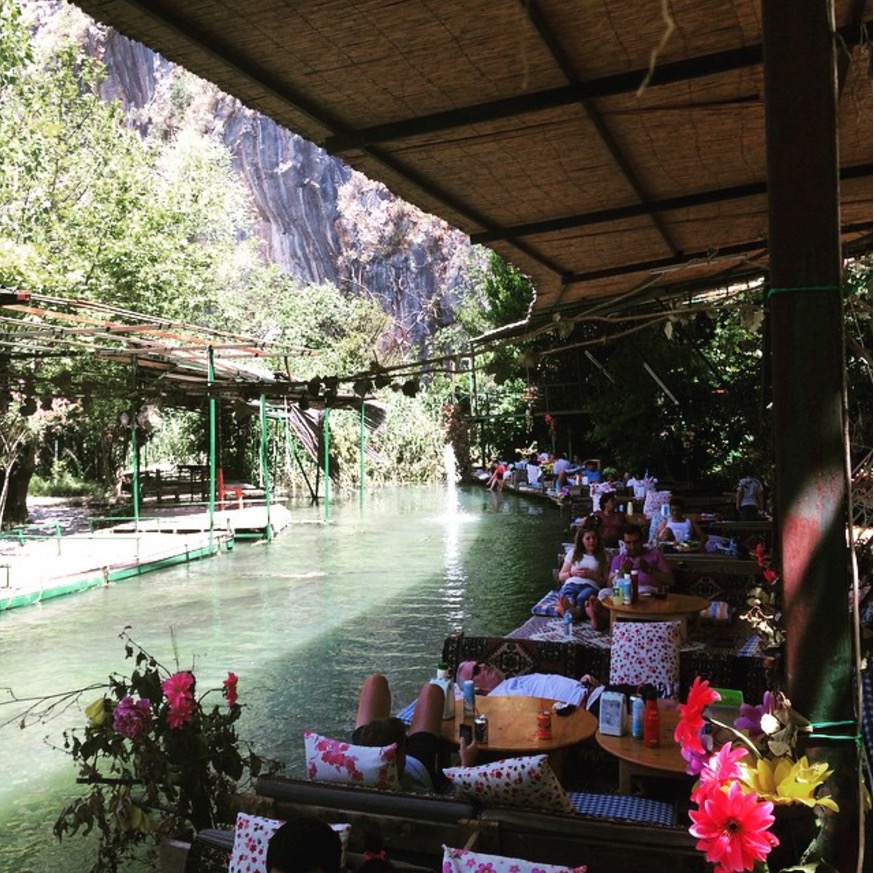 The gorge is home to several trout farms moonlighting as unique restaurants and river cafés set in tranquil surroundings. Spring water surrounds relaxing lounging areas decorated in Kilim carpets and guests even have the opportunity to "tickle trout".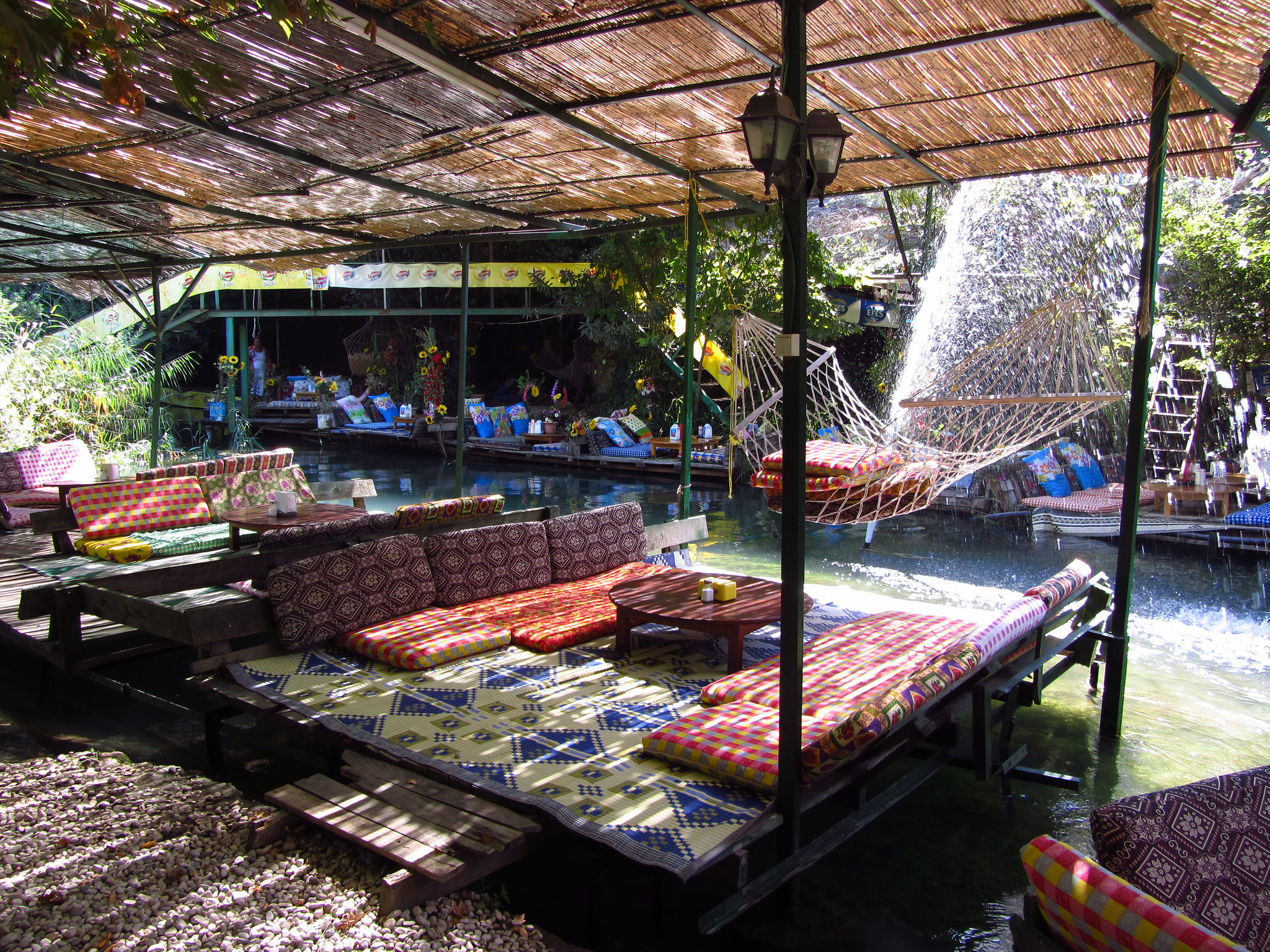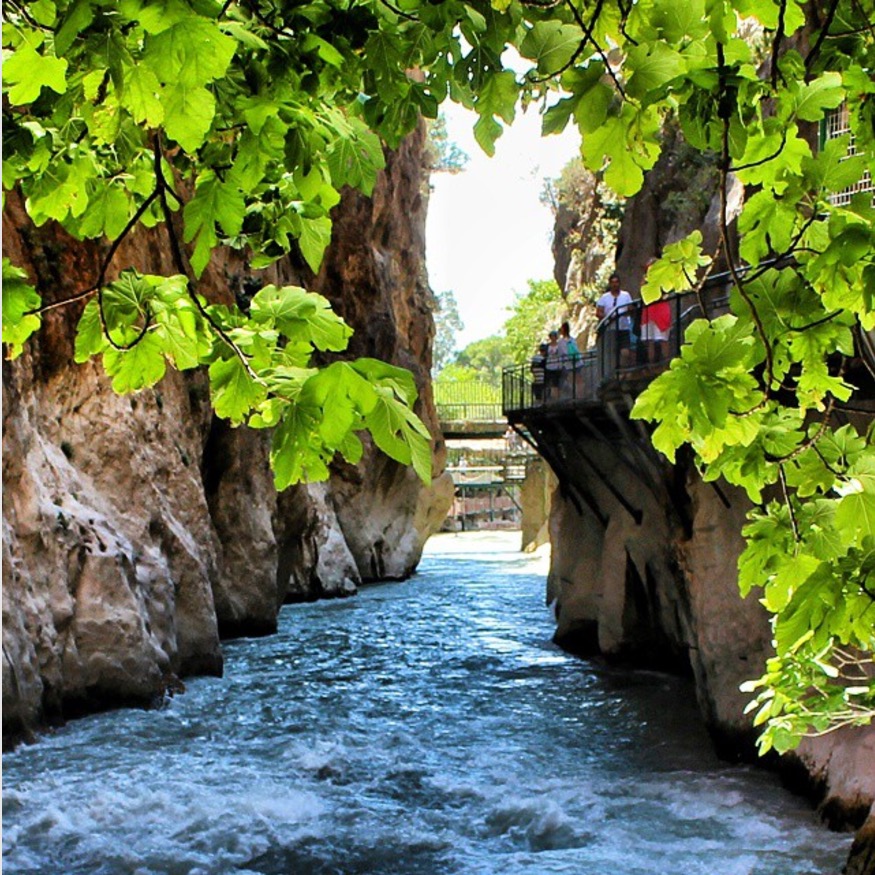 A forty minute trek down the gorge from its starting point, you'll find a waterfall where most of the restaurants, including Yakapark (pictured in this article) is located, serving buffet-style breakfast, lunch and dinners for 10 Turkish Lira on average (around $2 a head).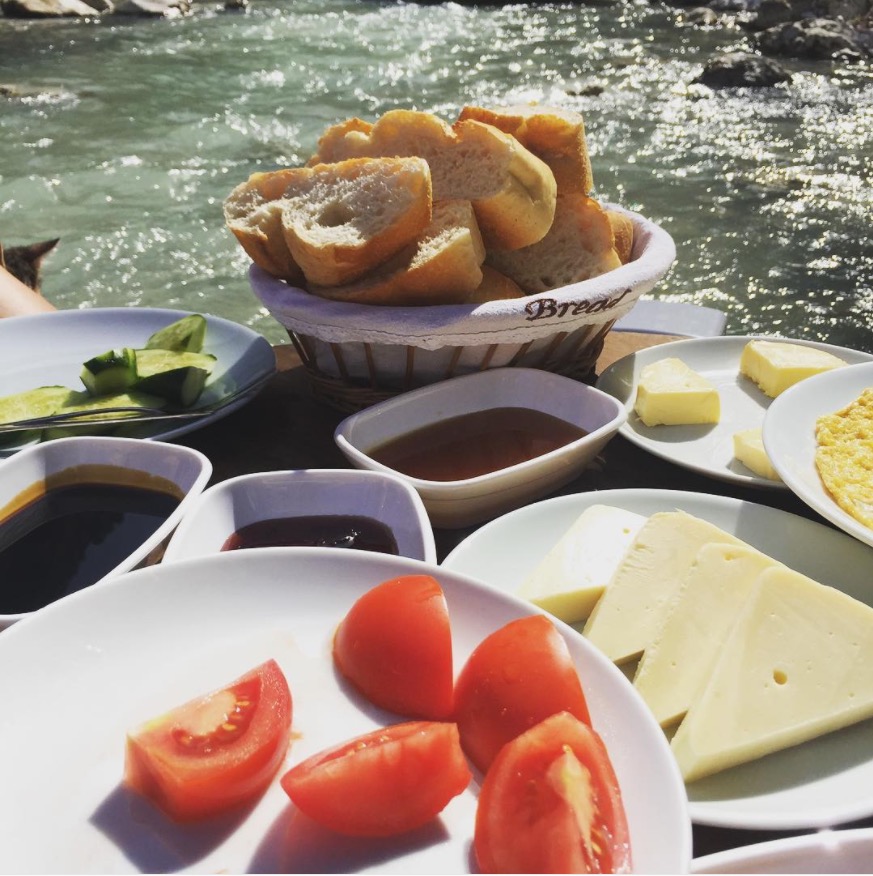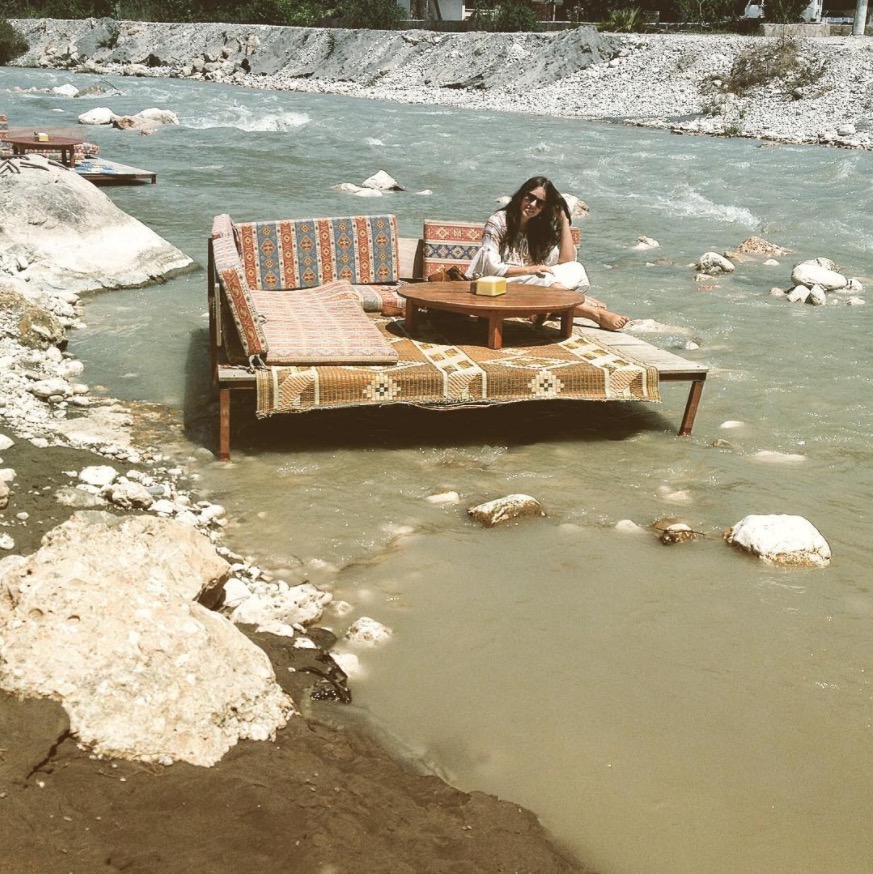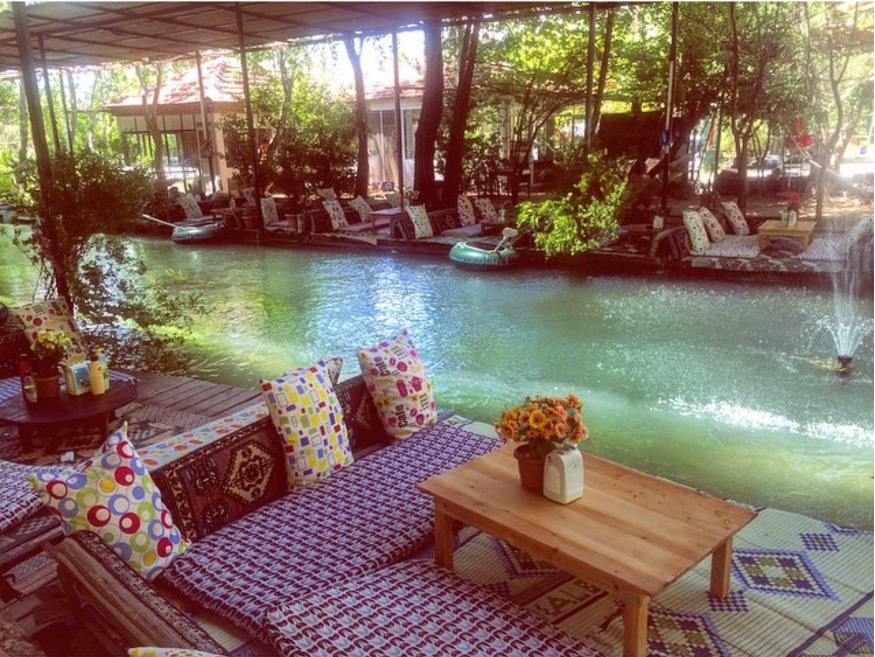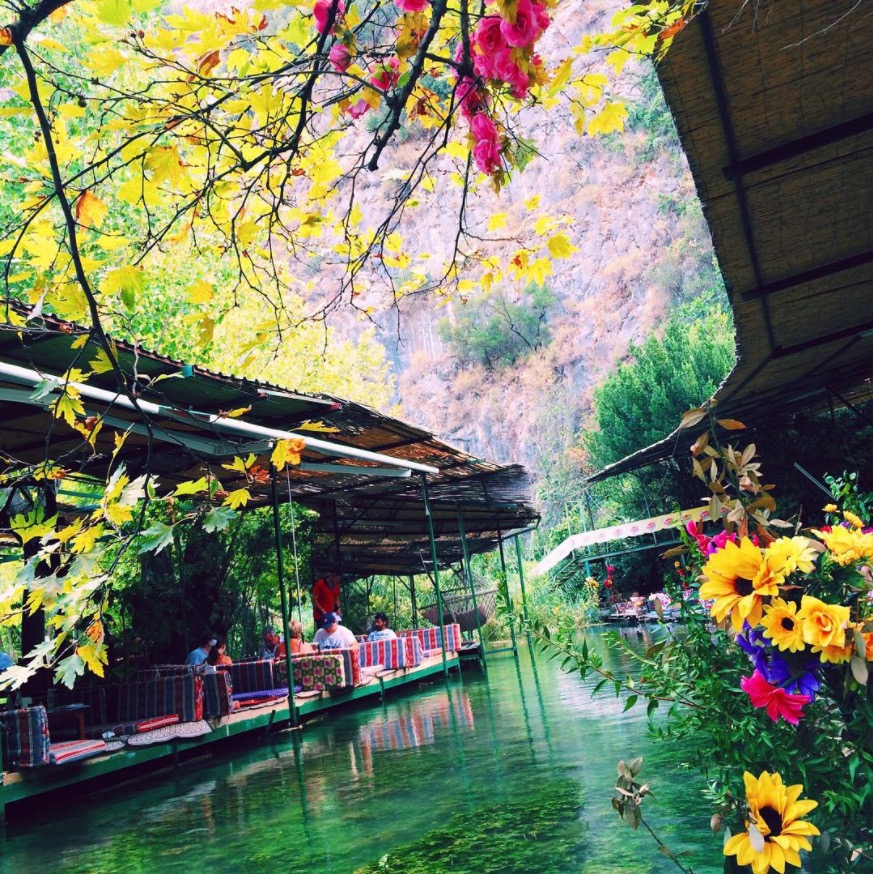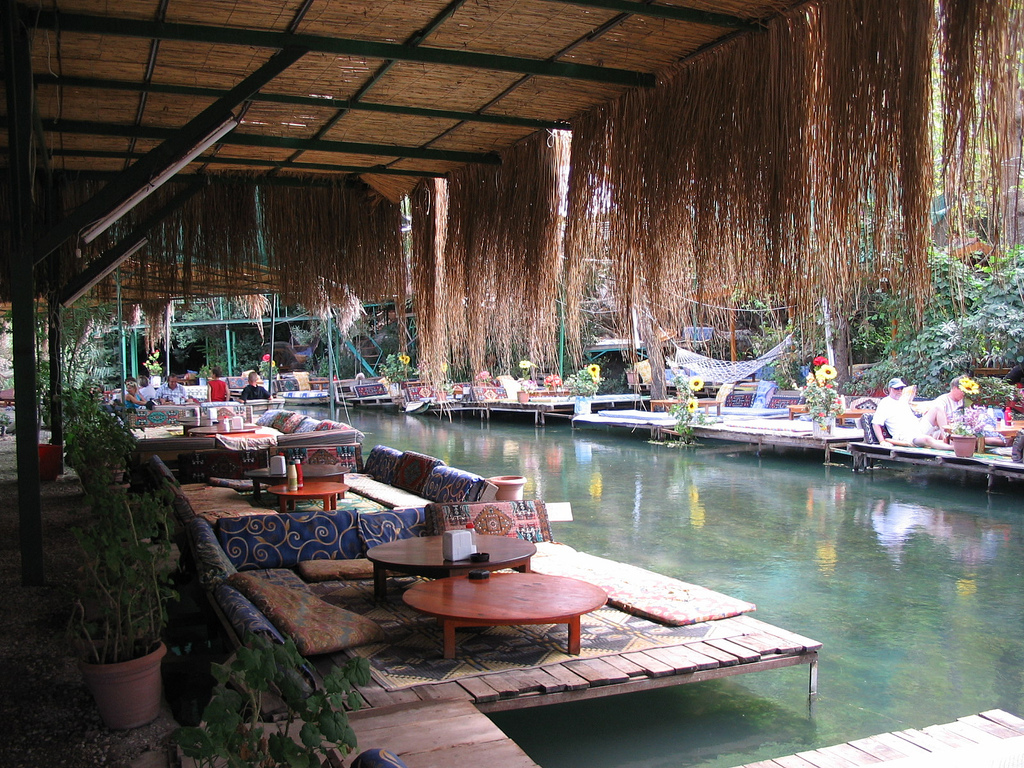 Another travel mystery solved at Messy Nessy Chic!