I've always been drawn to the less clean-cut screen legends of the past, but there was no way I wasn't going to have my eye on the Audrey Hepburn sale of the century. To own her Breakfast at Tiffany's script, a pair of her ballet flats, or just a card from the studio telling her what time they would be picking her up to take her to set– any of these have the power to make you feel like you're somehow part of an iconic club. Over 400 pieces from an extraordinary archive, objects she collected, used and loved, are going on sale for the first time thanks to have two sons, who have decided to release these treasures out into the world. What's interesting too, is that this is an online-only sale. I had a rummage through the lots and picked out a few things I'd be bidding on with my imaginary auction budget. Mind you, there are a handful of surprisingly attainable items…
The Beauty Essentials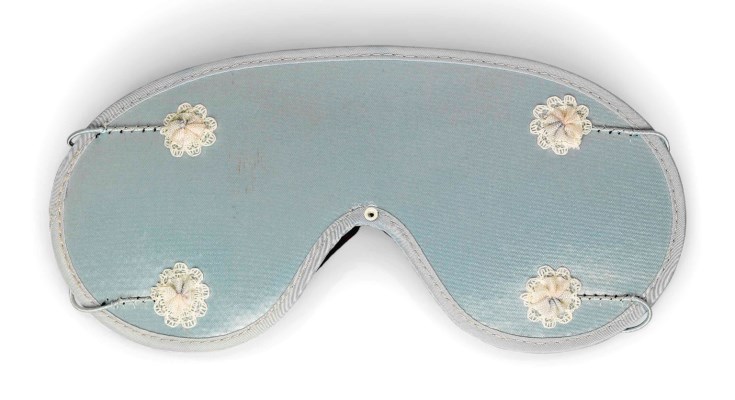 A blue satin sleep mask, similar, but not the exact one used in Breakfast at Tiffany's, owned by Hepburn. Estimate £150.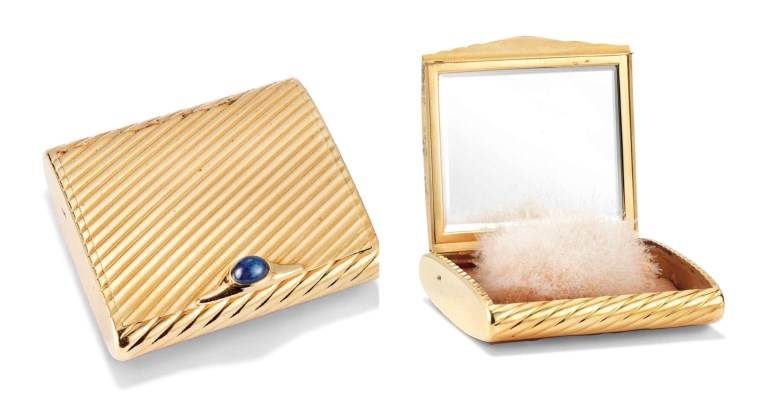 A beauty compact, signed Cartier Paris, estimate £4-6K.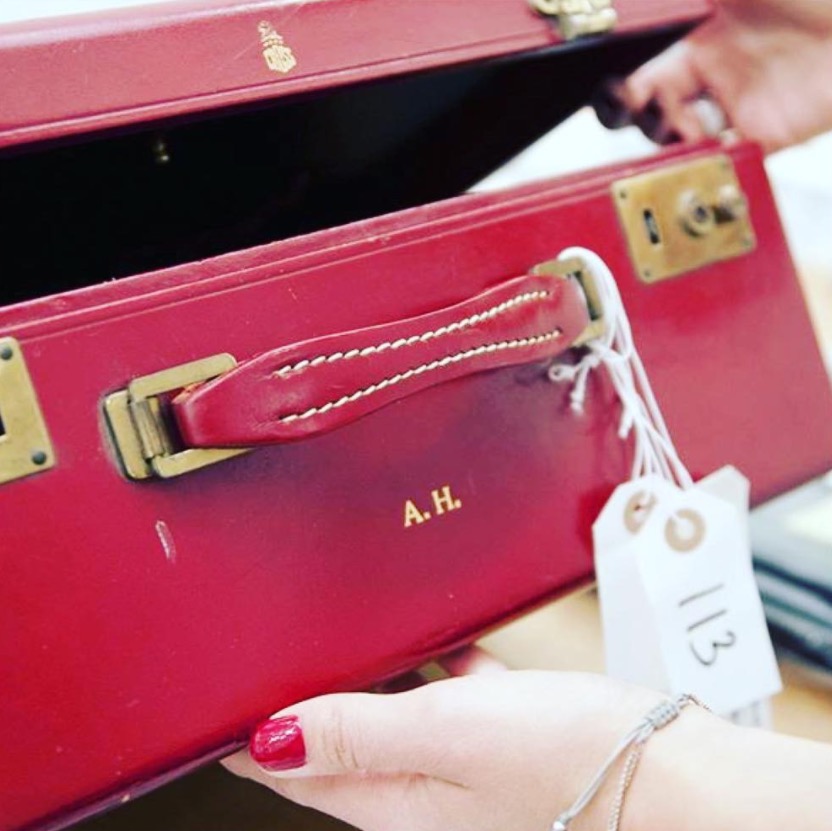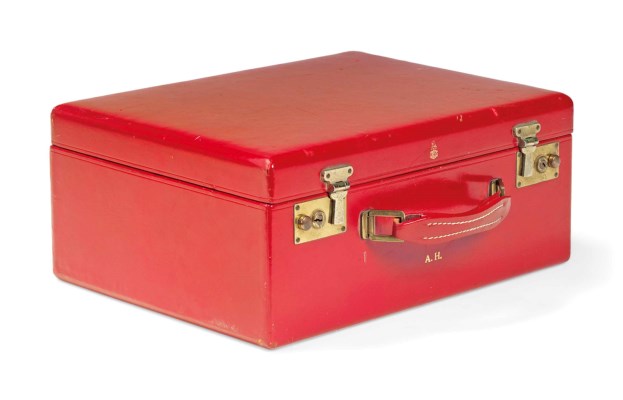 Hepburn's monogrammed travelling leather make-up case. Estimate £2-3K.
The Scripts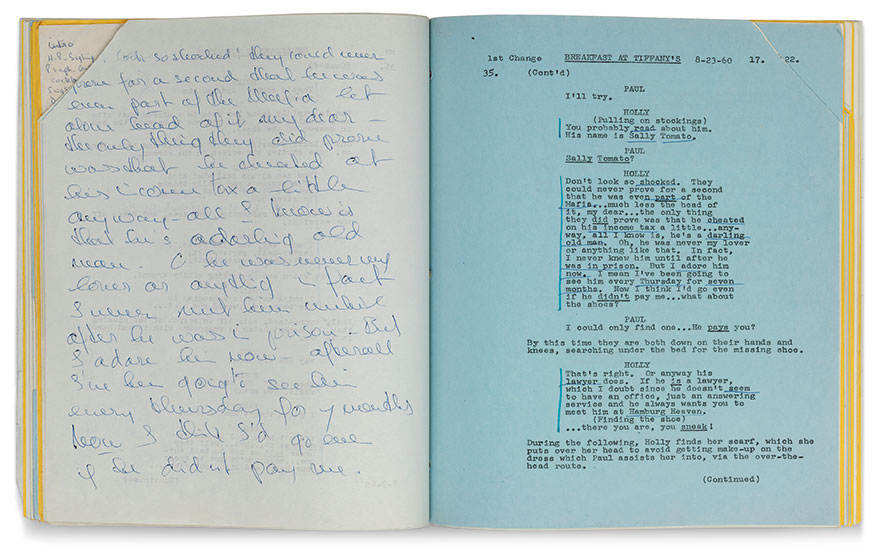 Hepburn's "Breakfast at Tiffany's" (1961) working script, including deleted scenes, the parts for the character of Holly Golightly marked in Hepburn's signature turquoise ink, with words underlined in blue ballpoint pen and pencil for emphasis, passages or directions crossed out, and approximately 20 pages annotated in Hepburn's hand with copied out lines. Estimate £60-90K.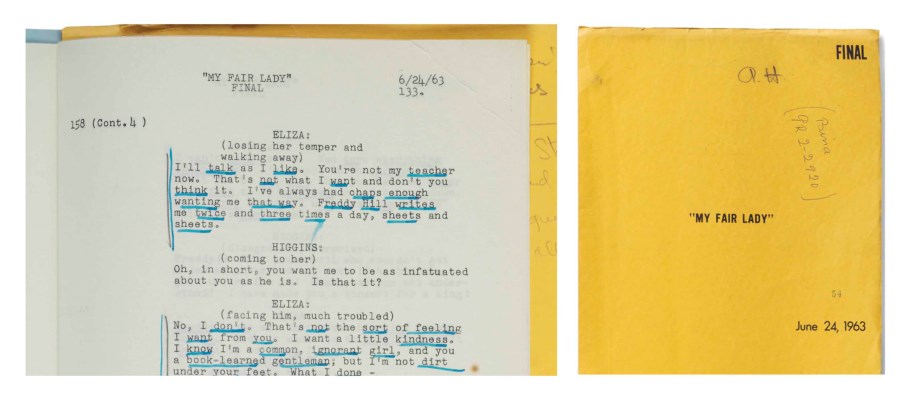 Audrey Hepburn's working script for the 1964 Warner Bros. production My Fair Lady, estimated £30-£50K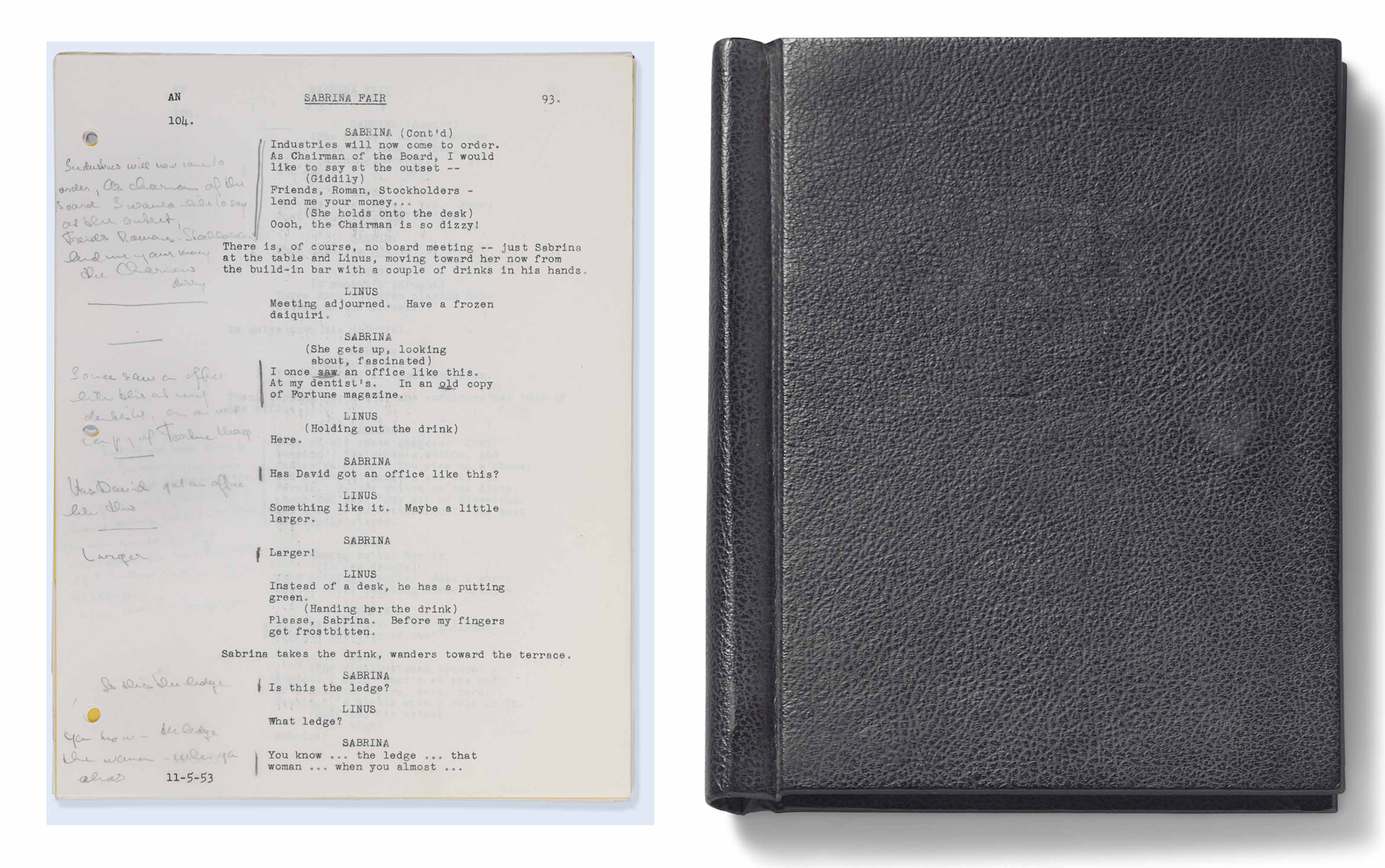 Sabrina script (1954), with approximately 9 pages annotated in Hepburn's hand, estimated to go for £15,000.
Wardrobe staples of a Screen Legend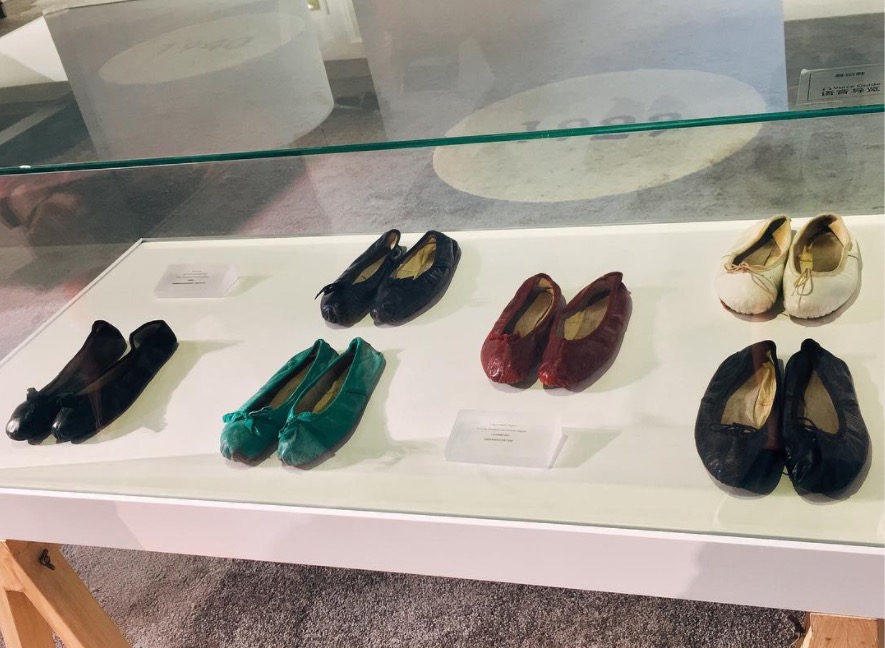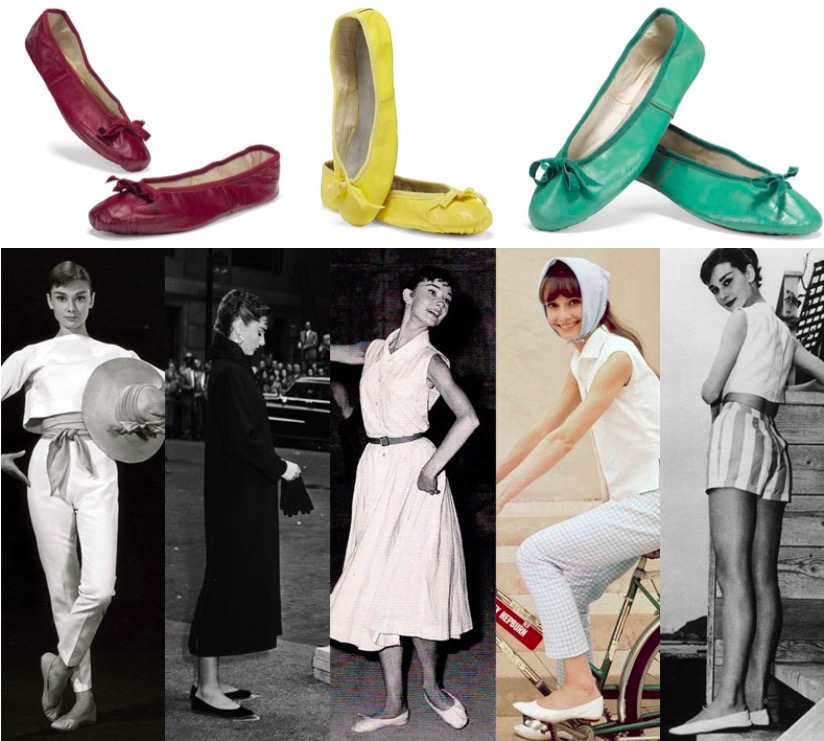 Two lots of three pairs of ballet shoes worn by Hepburn. Estimates start at £6000.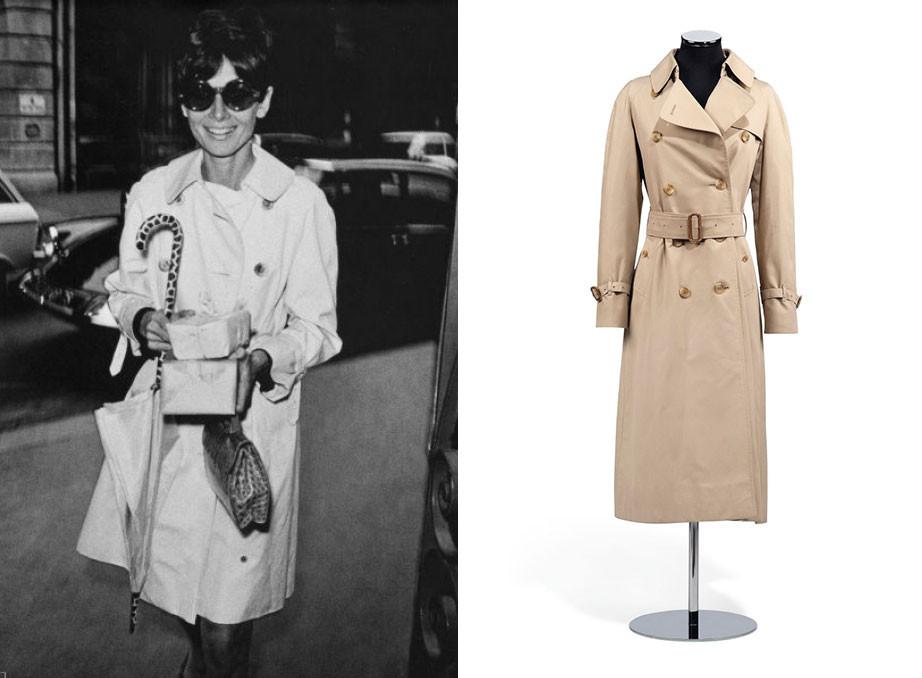 Audrey's Burberry trench, £6-9k.

Four pairs of white evening gloves belonging to Hepburn, estimated to go from $800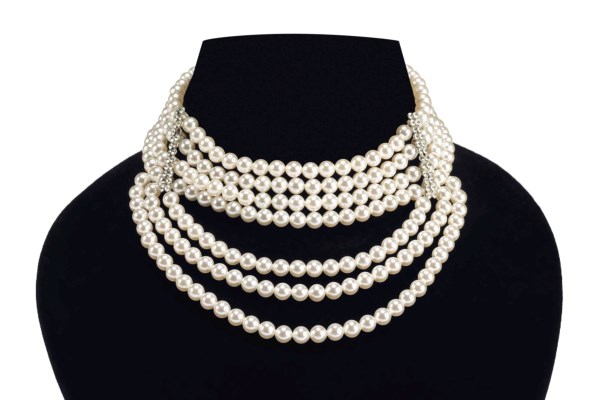 Pearl choker, from £700.
Letters to Audrey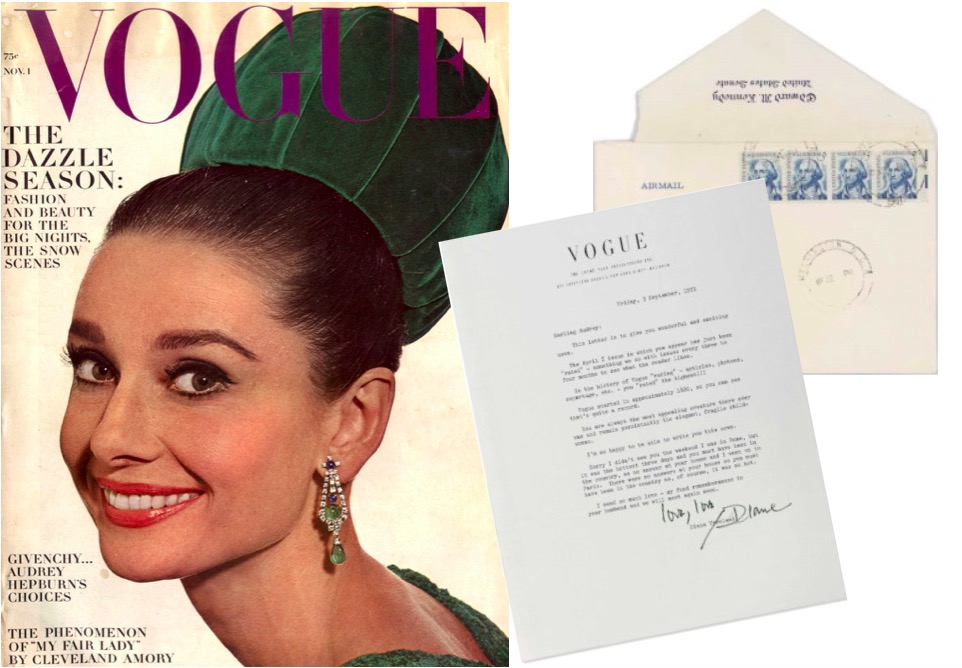 A typescript letter, signed, from Diana Vreeland to Audrey Hepburn onVogue headed stationery, informing Audrey of the success of the issue of UK Vogue in which she appeared on the cover.
Darling Audrey: This letter is to give you wonderful and exciting news… The issue in which you appear has just been "rated" – something we do with issues every three to four months to see what the reader likes. In the history of Vogue "rating"… you "rated" the highest!!! Vogue started in approximately 1880, so you can see that's quite a record… You are always the most appealing creature there ever was and remain persistently the elegant, fragile, child-woman... I send so much love – my fond remembrances to your husband and we will meet again soon, love, love Diane
Estimated at £400-£600.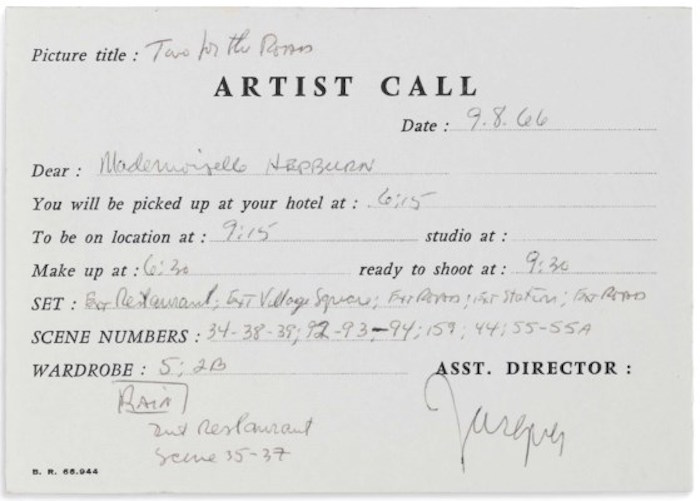 Call sheets for the 1967 20th Century Fox productionTwo for the Road, estimated at £300
In her Jewellery Box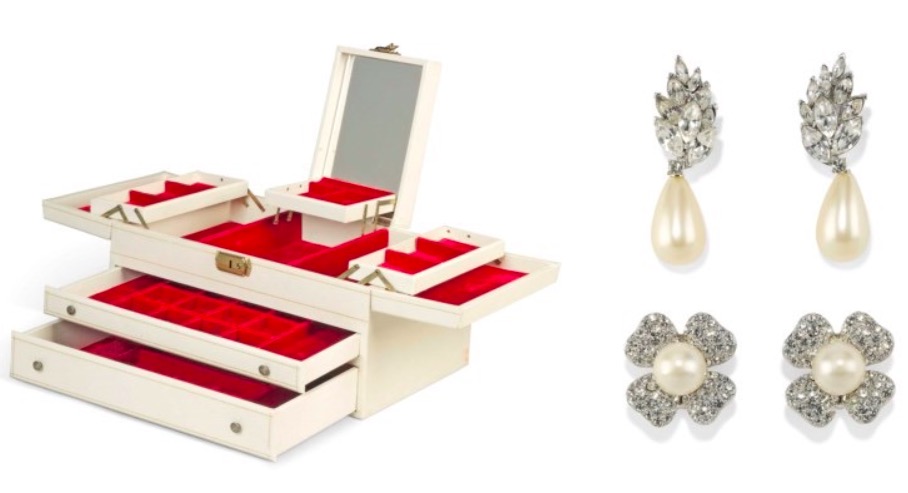 Hepburn's jewellery box circa 1970, estimated at £1000. A pair of Kenneth Jay Lane earrings, estimated at £500.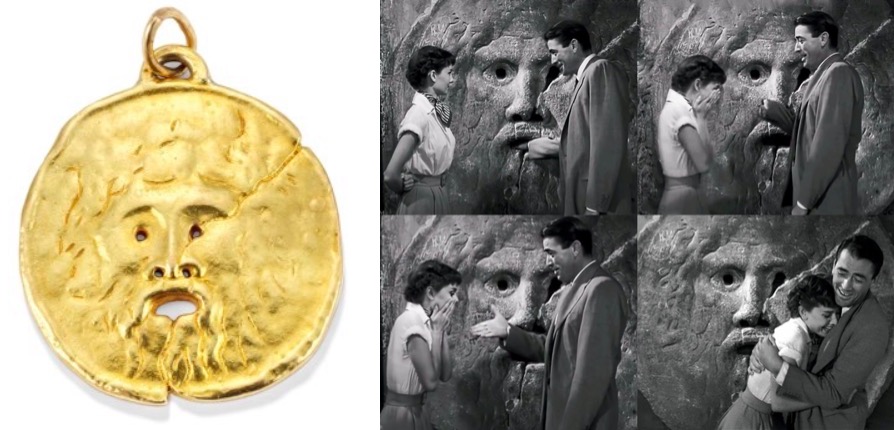 A "Roman Holiday" pendant belonging to Miss Hepburn, modelled as the Bocca della Verità, with pierced eyes, nose and mouth. (Est £600).
Around the Hepburn Household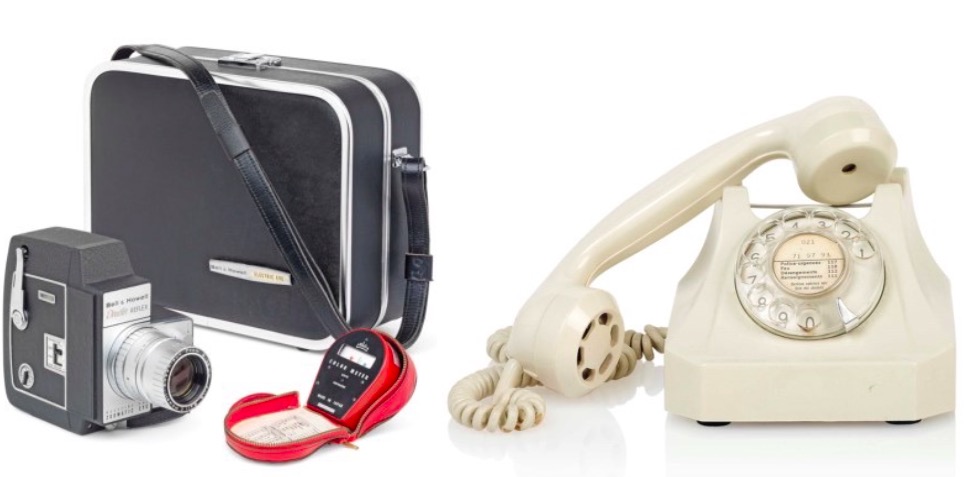 Her 8MM American 'Director Reflect Camera circa 1960. Estimated at £2-3K. Miss Hepburn's Rotary phone, estimated at £400.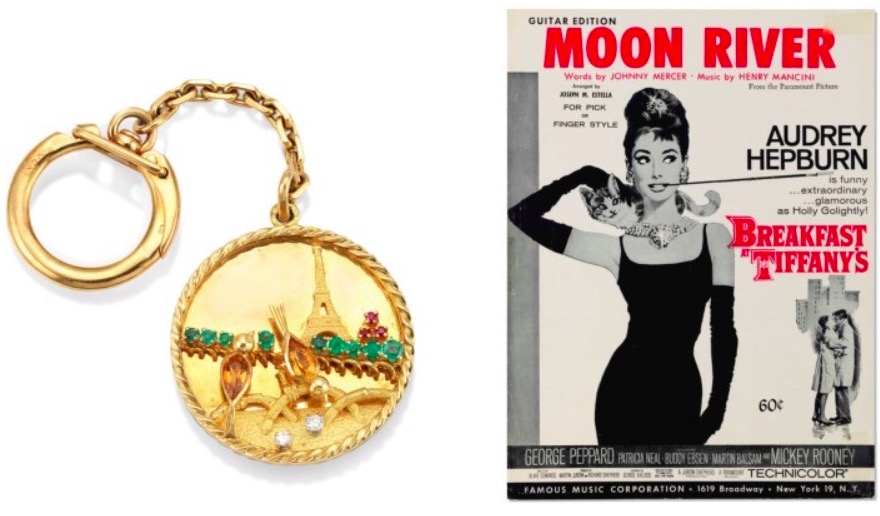 Van Cleef keychain made for Miss Hepburn for her movie "Paris when it Sizzles", estimated at £2-3K. Sheet music for Moon River from the 1961 Paramount production Breakfast at Tiffany's, estimated at £400.
Never- before-seen Negatives and photos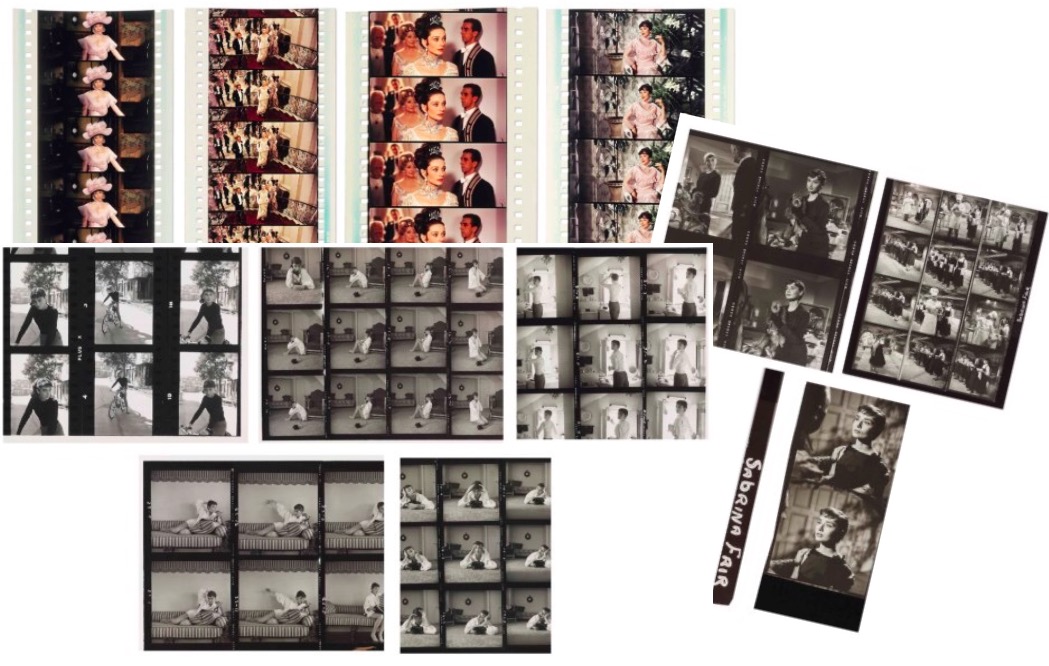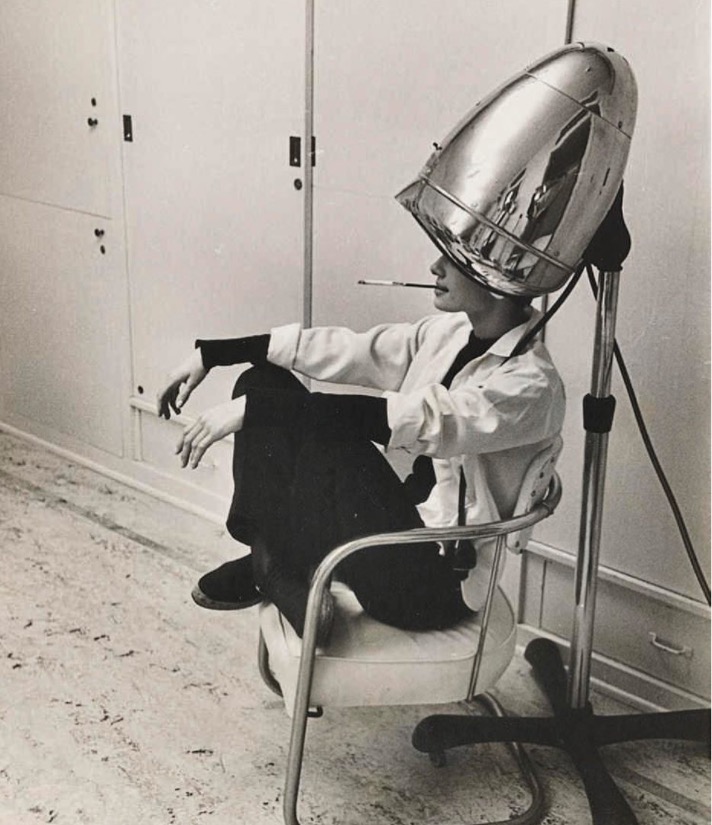 Browse all the lots here to discover the personal collection of Audrey Hepburn. The collection will be presented at a flagship auction at Christie's King Street headquarters in London on 27 September, alongside an online sale (19 September until 3 October).