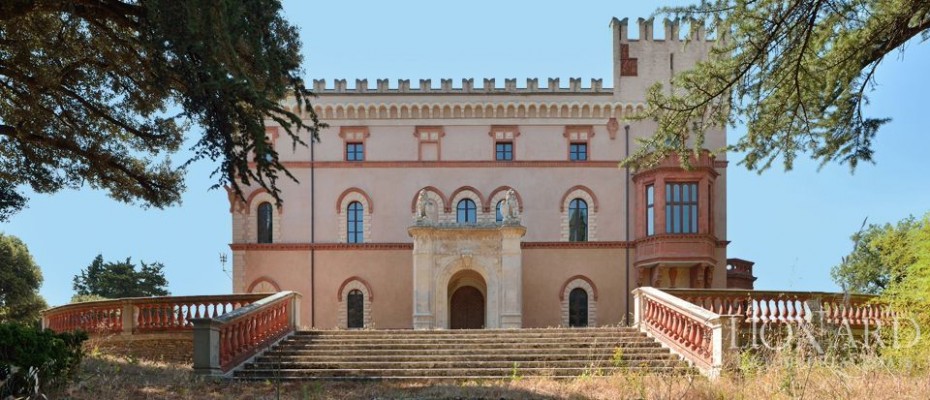 There is an Italian real estate agency that currently has 70 castles up for sale on its books. That's an unusually high amount of castles, wouldn't you say? Each more breathtaking than the last, I spent the morning scrolling through 59 pages of deserted castles, villas and historic properties for sale on the Florence-based realtor's website, Lionard.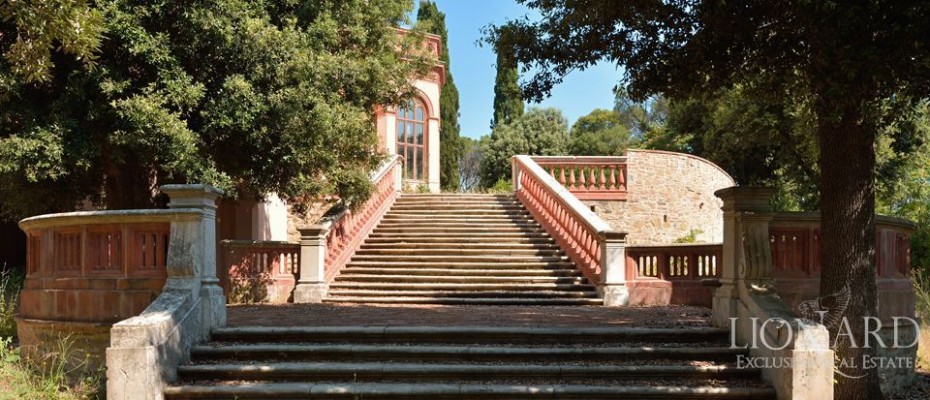 Why is the life of Italian nobility available to buy in bulk? The NY Times recently reported that Italy's well-rooted inherited wealth has withered in a time of lingering economic trouble with cuts on government subsidies to maintain historic properties and at the same time, an increase in taxes on historic buildings by 20 or 30 times since 2011 depending on the area.
Times are tough for Italian castle and estate-owners today, who were in many cases raised on these properties that have been in their families for generations, inheriting them whether they can afford them or not– and recently, it certainly seems to be more of the latter. Selling is usually the last resort for owners and partial abandonment often comes before that, unable to pay the cost of maintenance or renovation for the basic comforts of modern living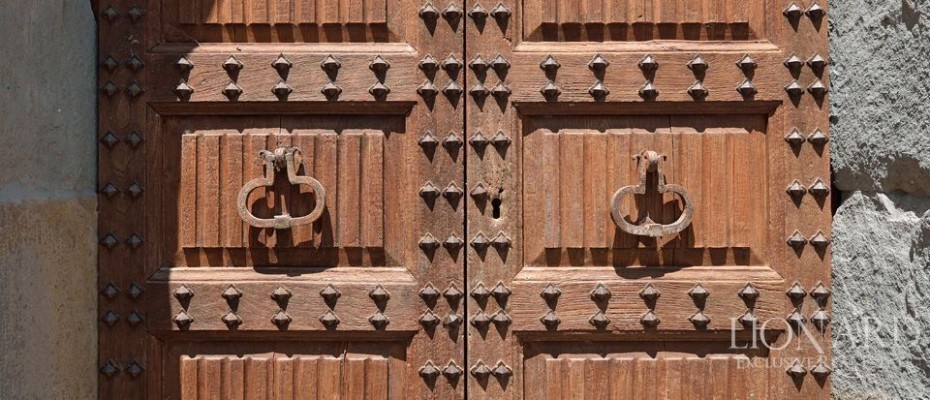 It's hard to believe properties like this actually ever come on the market but they are, and in Italy, for better or worse, there are currently plenty to choose from. I've picked a few of the properties that struck me for one reason or another, so let's take a look around at some of Italy's big empty castles for sale…
Pink Palace for Sale
This pinkish palazzo we've been eyeing dates to the first half of 19th century and was owned since the nineteenth century to one of the most powerful families in the area– but this clearly hasn't been the case for more recent generations of the family by the looks of the overgrown and deserted property.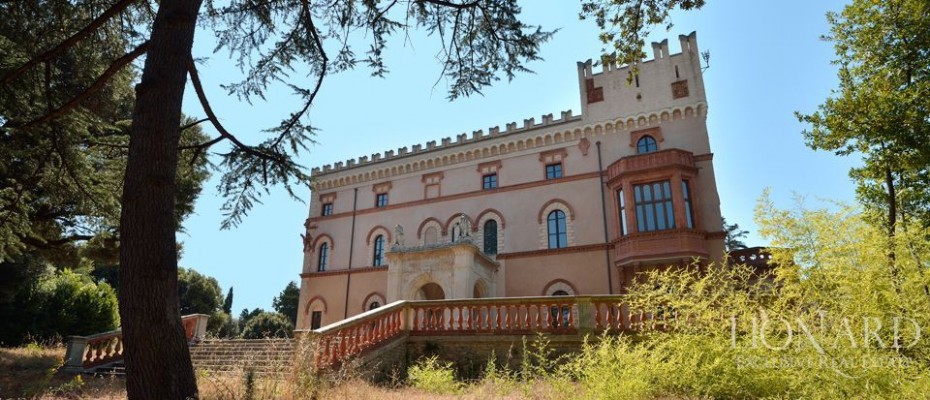 All the rooms of the castle despite emptied of its furnishings, are still decorated with the original frescoes and stucco…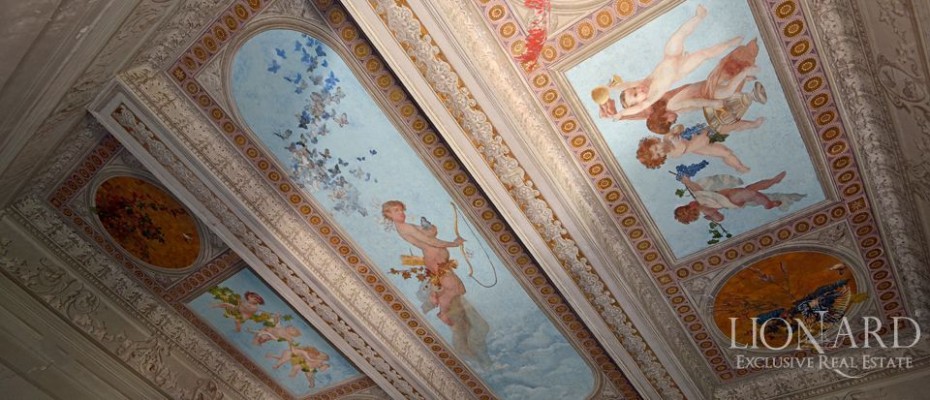 The price is listed at "5 to 10 million". I'm guessing the 10 million represents how much they think a castle is worth and the 5 million is the price they'll actually be able to sell it to a Russian, Chinese or North American client who will still have to bear the brunt of the Italian property taxes.
Find the full listing here.
Medieval Fortress in Piedmont needs a new ruler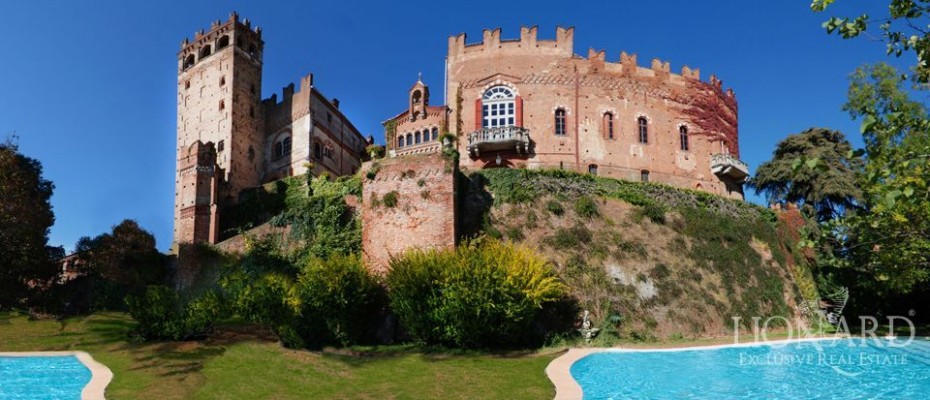 "The main floor hosts two suites with frescoed walls, the "King room", a suite with a XVIIIth century terrace, two XVIIIth century living rooms with fireplaces, a dance hall, a music hall, a library and a courtyard."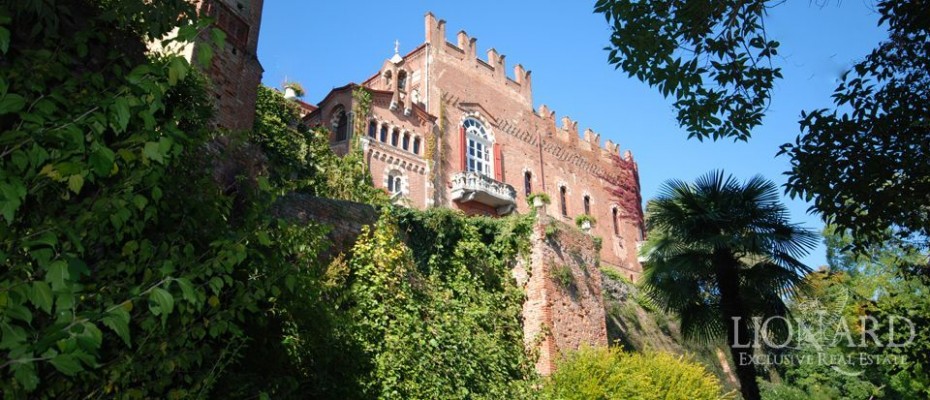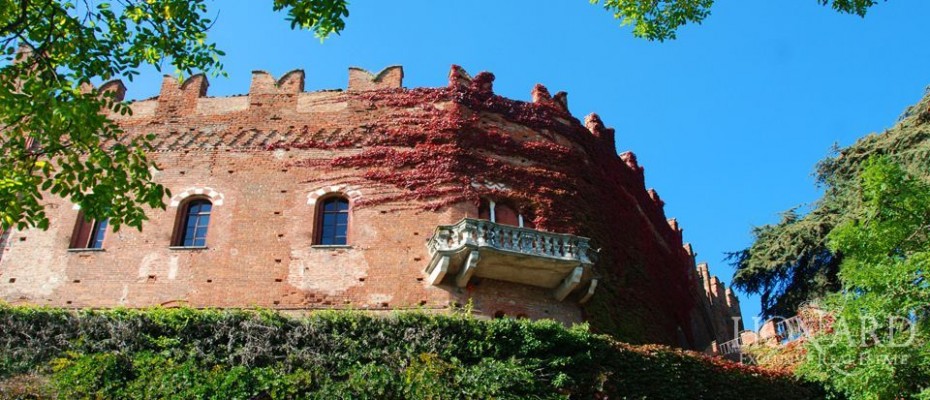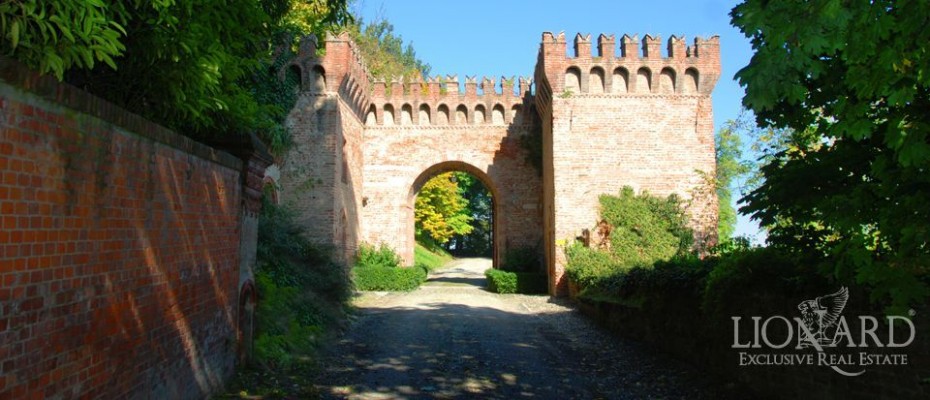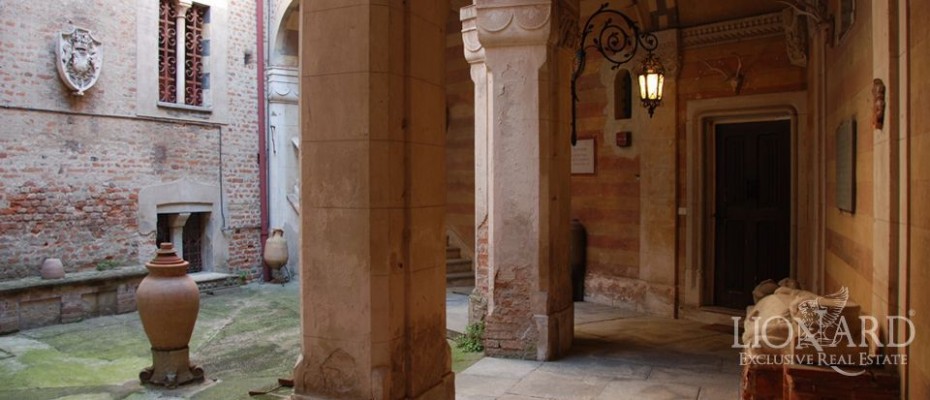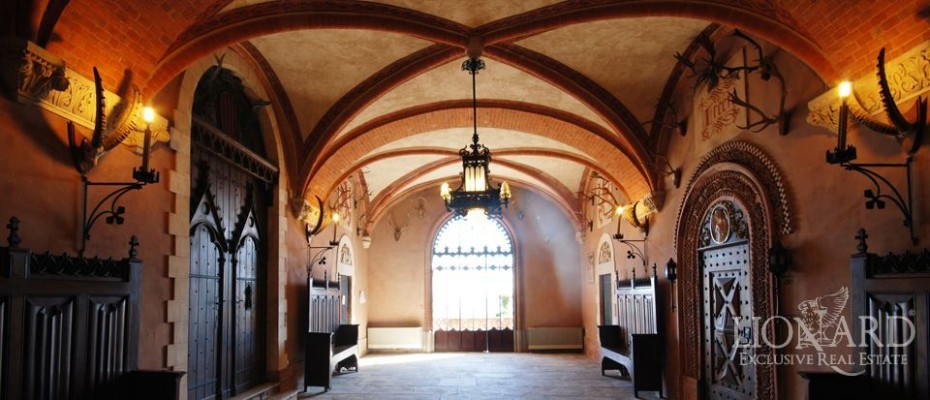 If Game of Thrones role play is not their thing, I could see a buyer looking at this property for a potential hotel, which is likely what it has been serving as in recent years. Turning these historic properties into luxury hotels is one way to pay for the cost of maintaining ancient frescoed walls and maintaining several hectares of Italian gardens, olive groves and vineyards. But if the property is not near a tourist destination city that can bring them guests, it's likely to end up back on the market within a few years.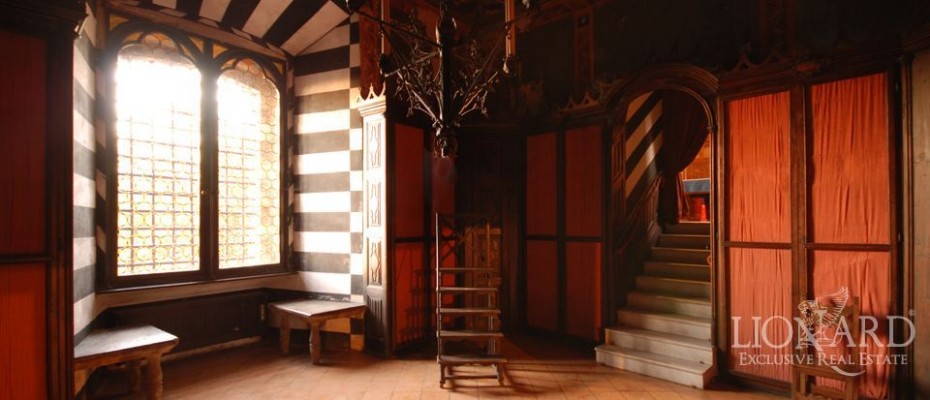 Price: 5 to 10 million euros, full listing & photos here.
Former Pope's Residence with dominating views over medieval village below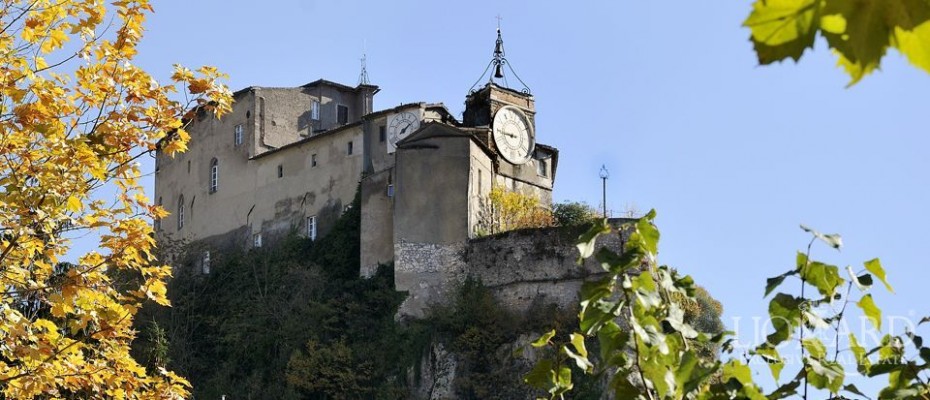 "Property for sale near Rome featuring a very quaint real estate complex built on a hill … conceived as a feudal castle, in order to establish the monastic rule on Subiaco, over the centuries the building assumed different functions, from fortress, to luxurious palace and residence of popes and cardinals".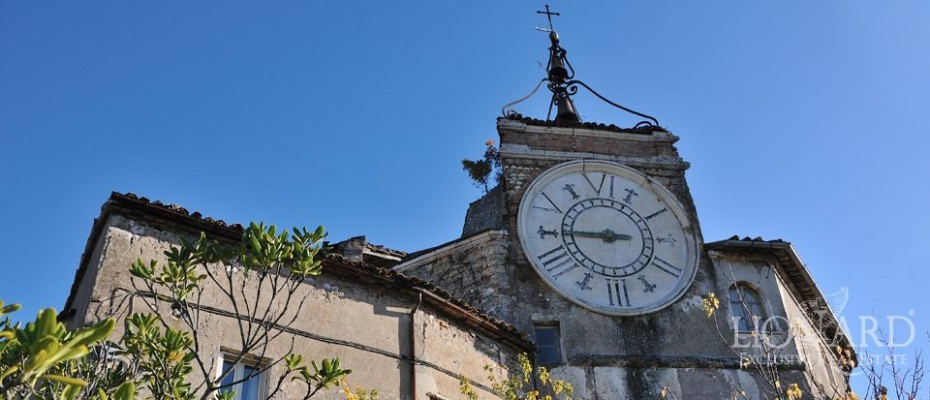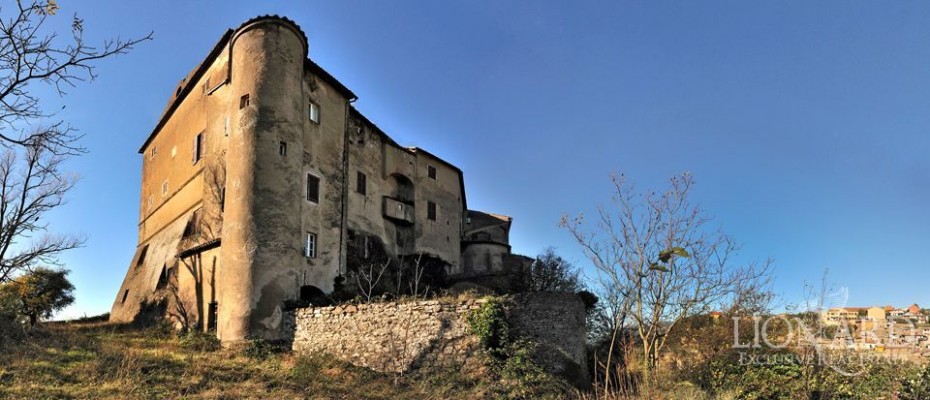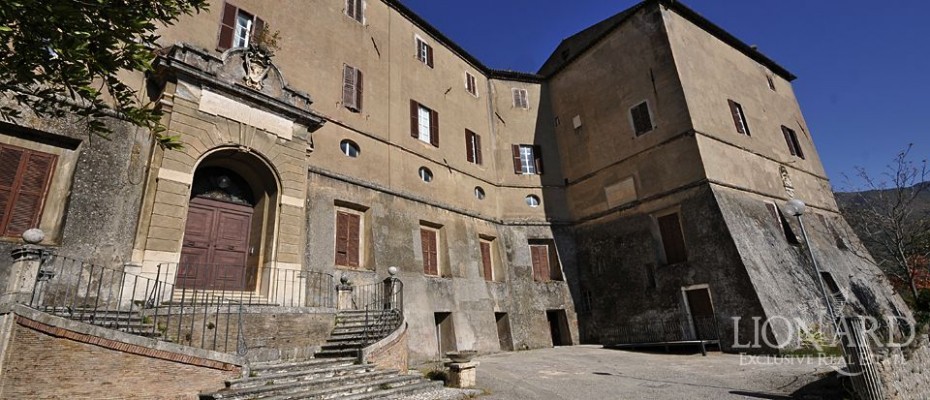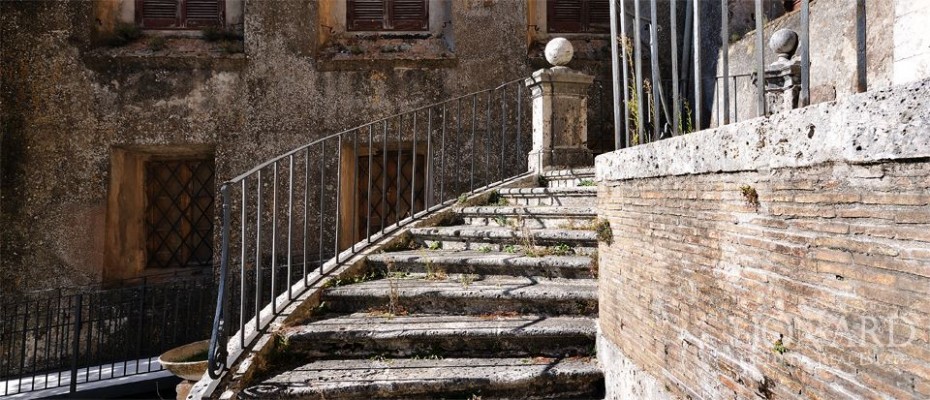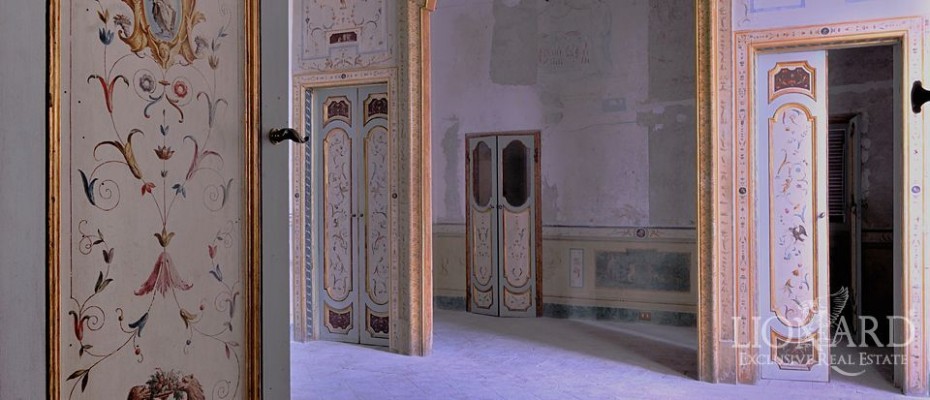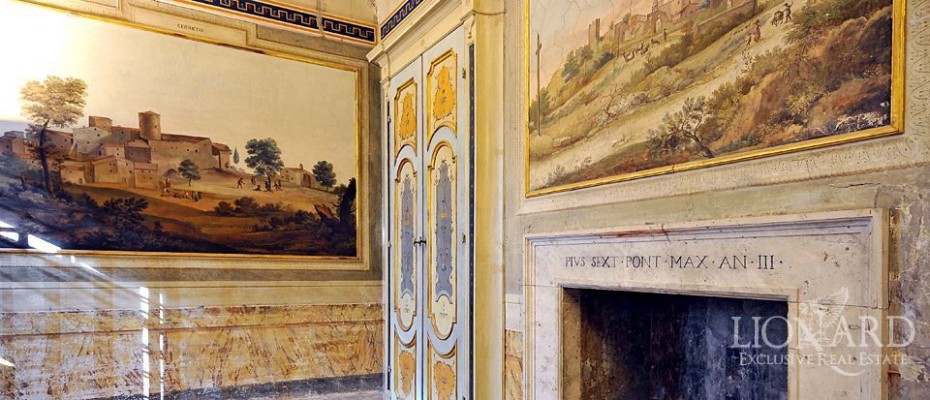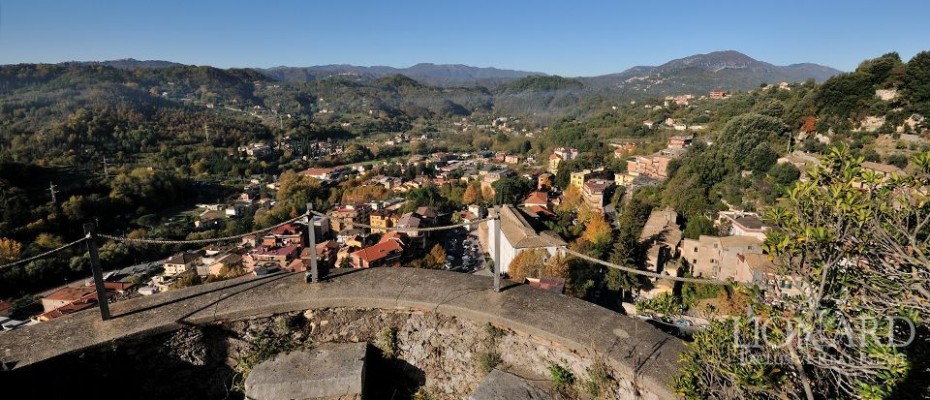 Price: 5 to 10 million euros, full listing here.
32 window-wide Castle (I counted) outside Milan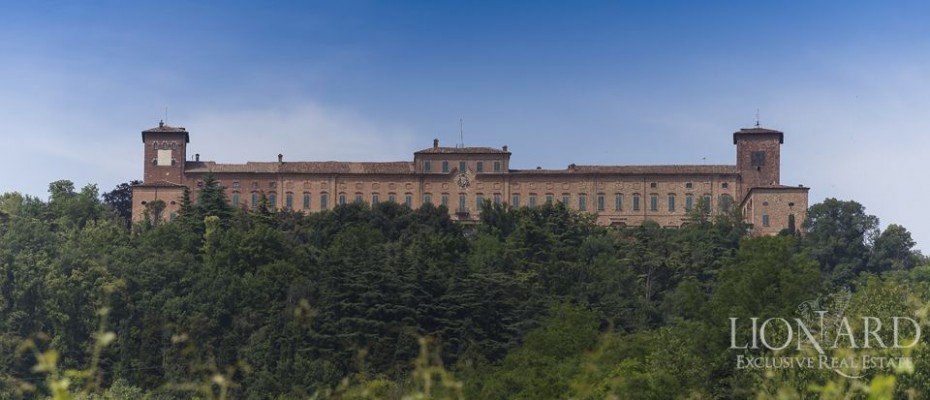 "Splendid castle at the door of Milan, was built in 1593 on the ruins of the old east tower, still visible today … property of an illustrious Lombardy family until the end of the 1800's."
Oh and the driveway is 3 kilometers long.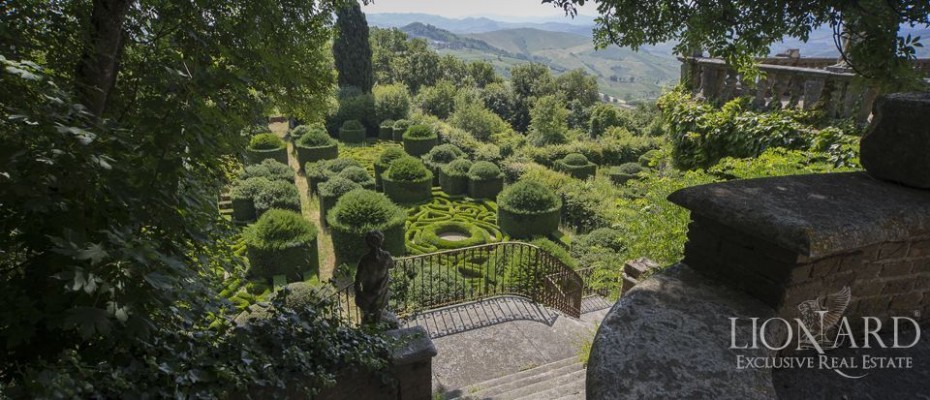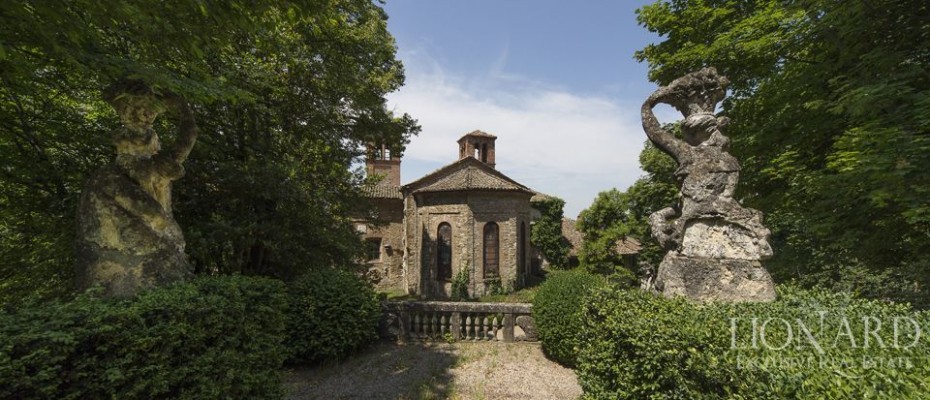 Extras: The stables also come with three antique carriages complete with all its trappings.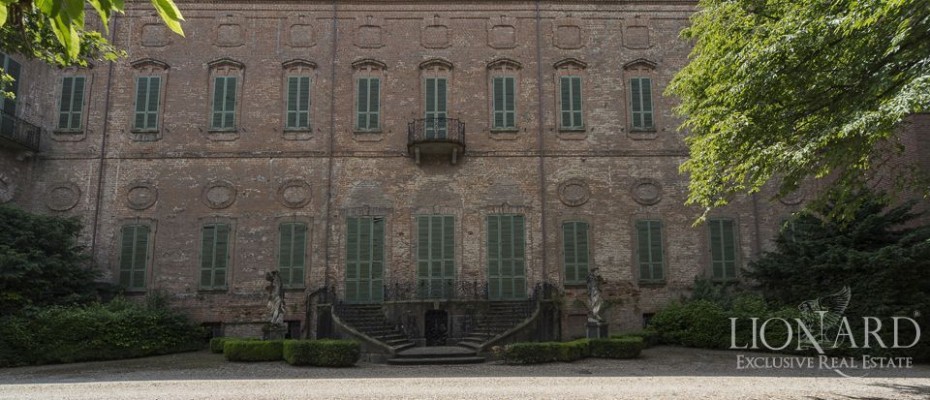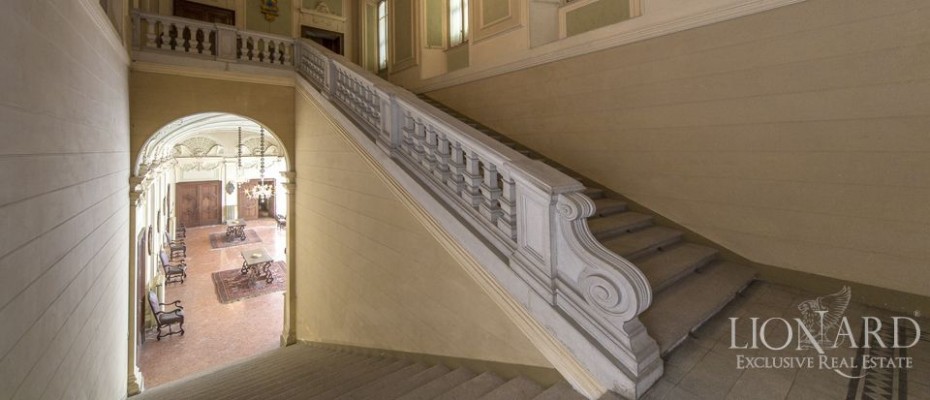 Price: Over 10 million euros, full listing here.
21st Century Gatsby needed to revive Lake House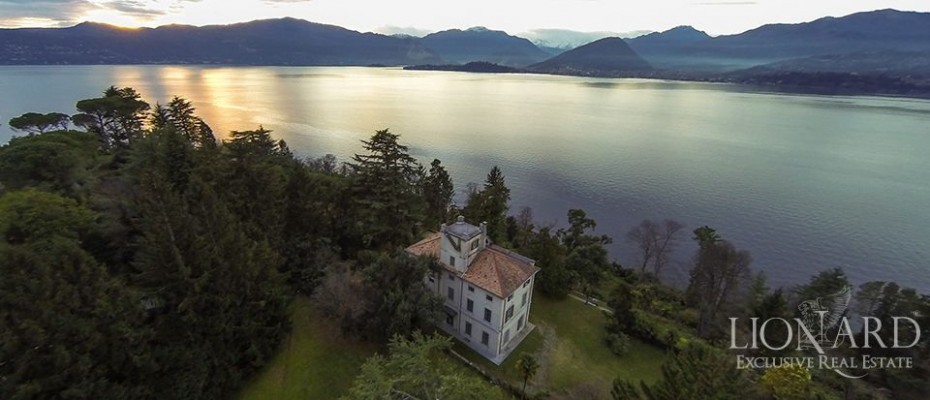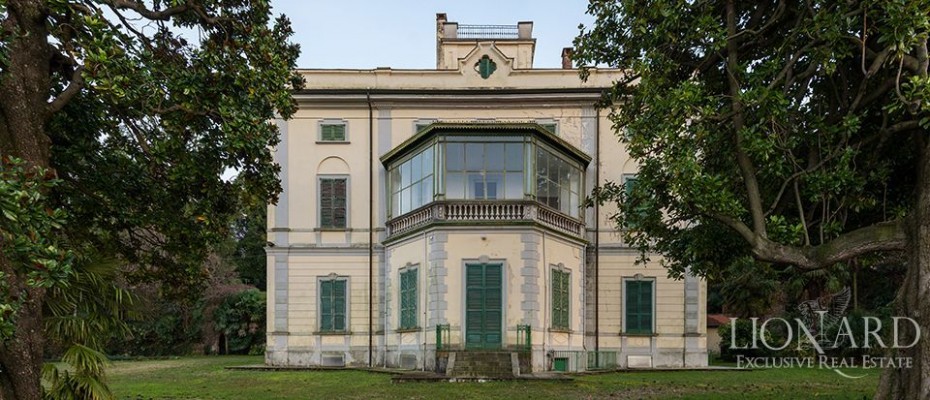 The veranda lookout had me at hello. And it also has a private beach on Lake Maggiore.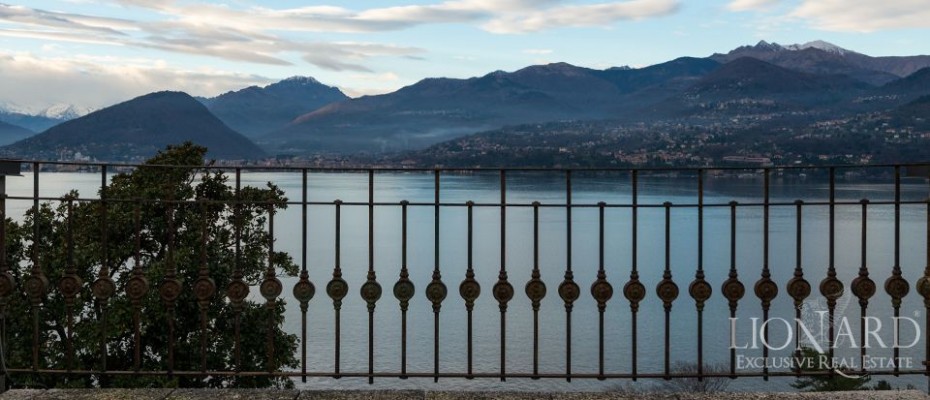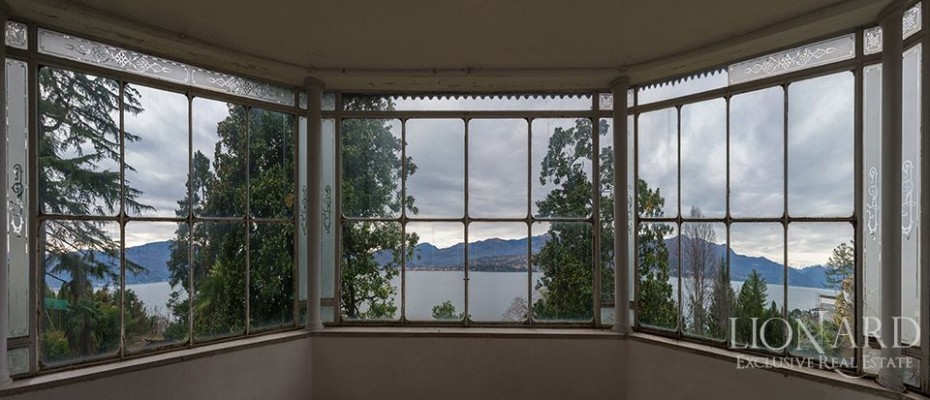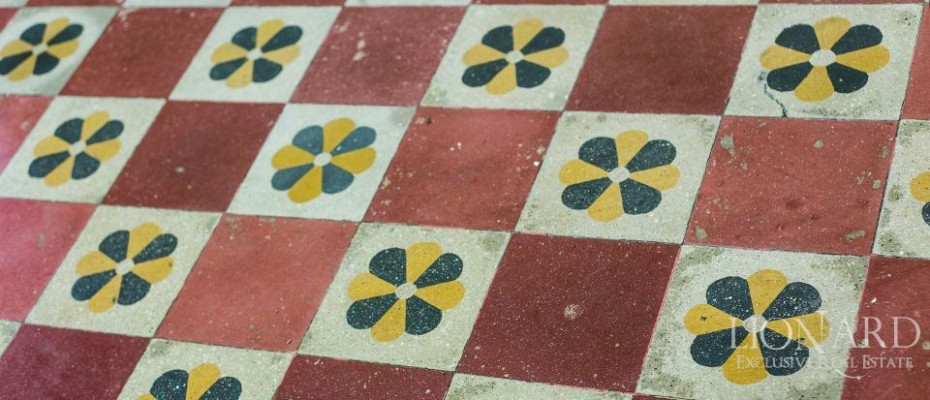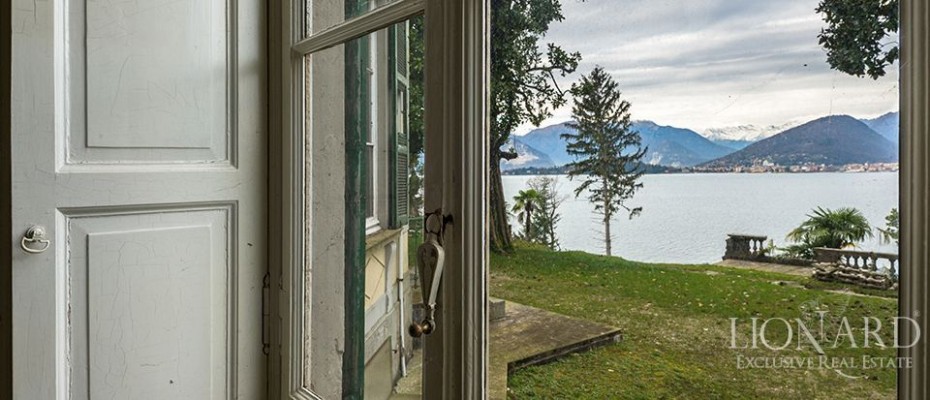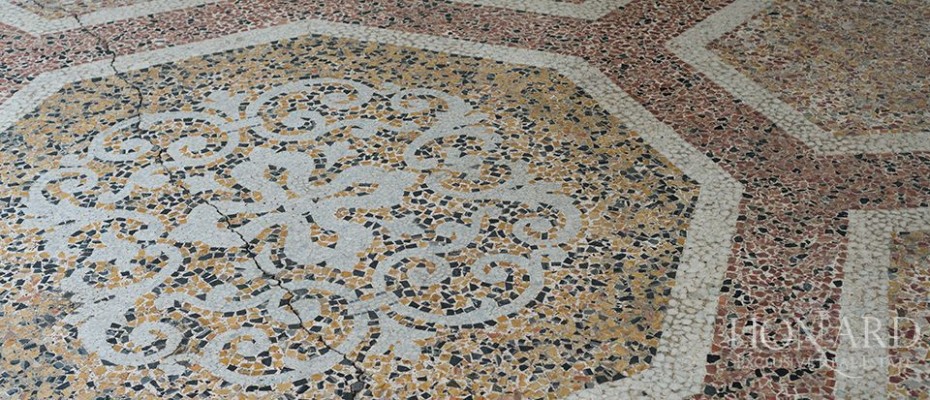 Price: 2.5 to 5 million euros, full listing & photos here.
Seventeenth Century Castle, Ideal for Archery Enthusiasts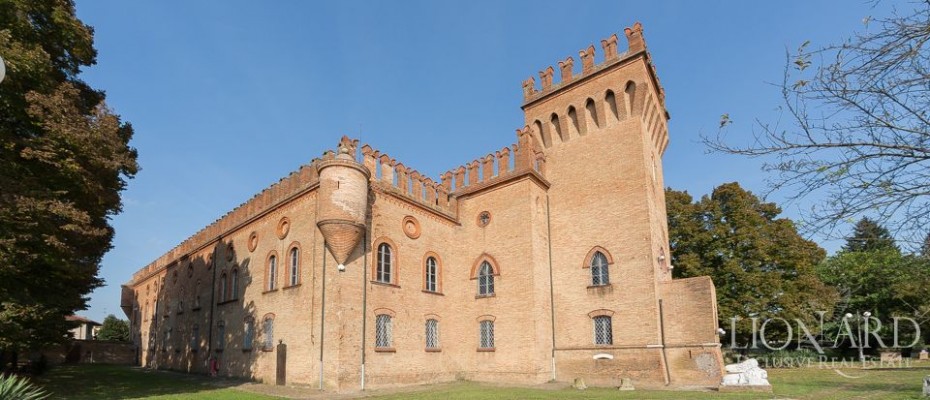 The roof would be a great place for target practice with your bow & arrow.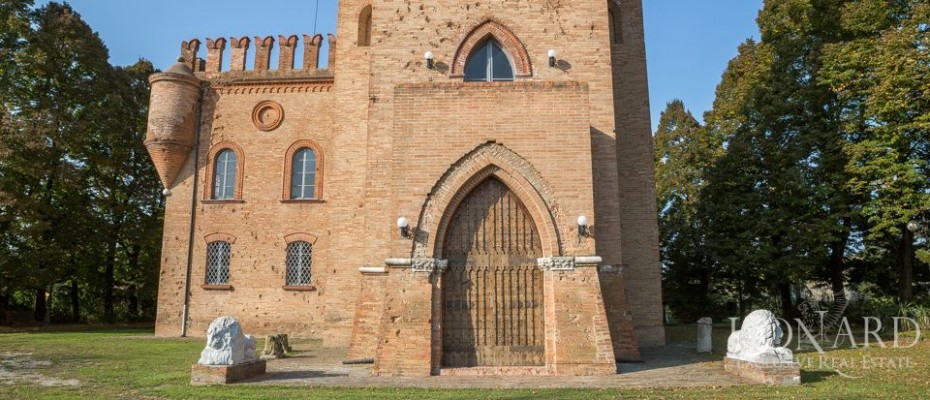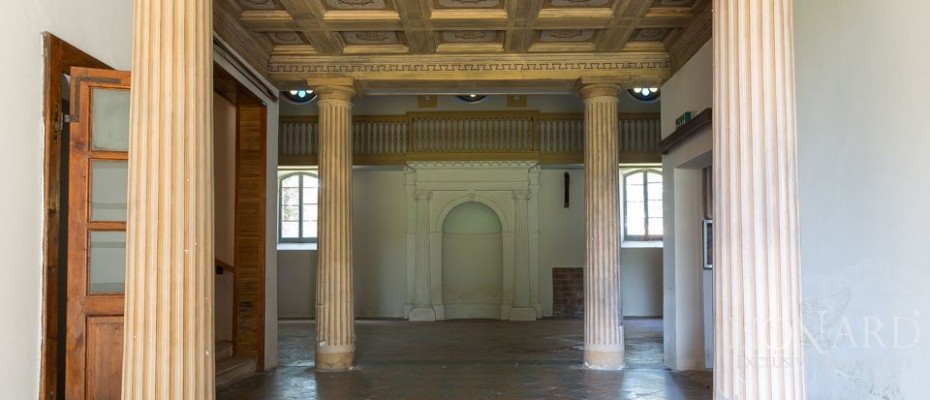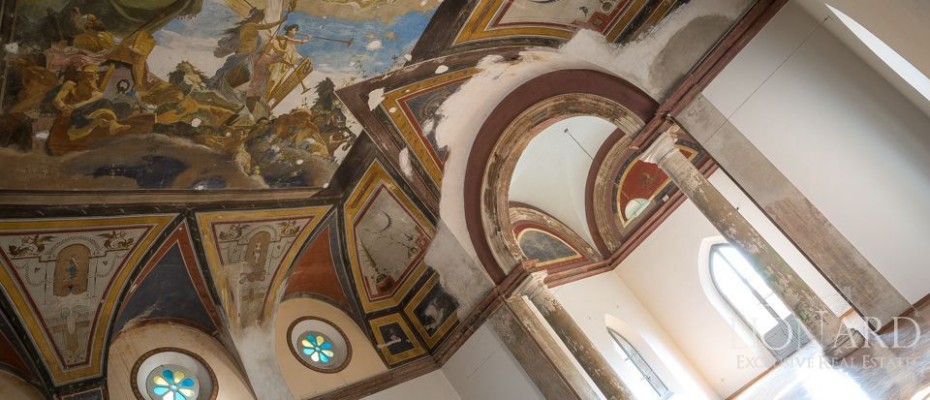 The acoustics would probably be good too. A few kilometres from the city of Ravenna, pPrice: 5 to 10 million euros, full listing here.
Medieval Fixer-Upper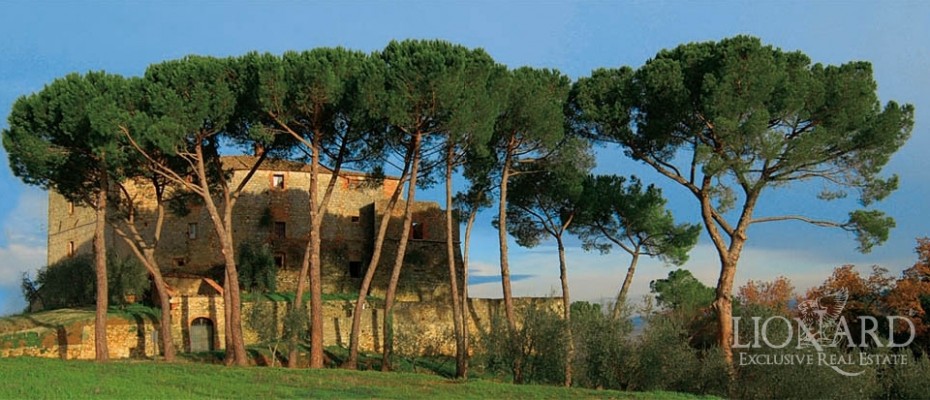 Castello di Sapia, originally constructed in the Late Middle Ages, lies in the heart of the "Crete" Hills of Siena. It comes complete with a medieval lookout tower.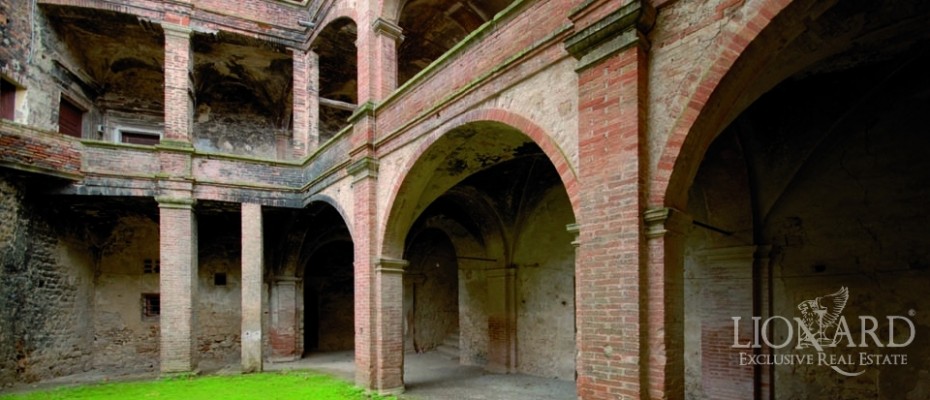 The listing notes that "major restructuring is necessary for use as a residence and/or home."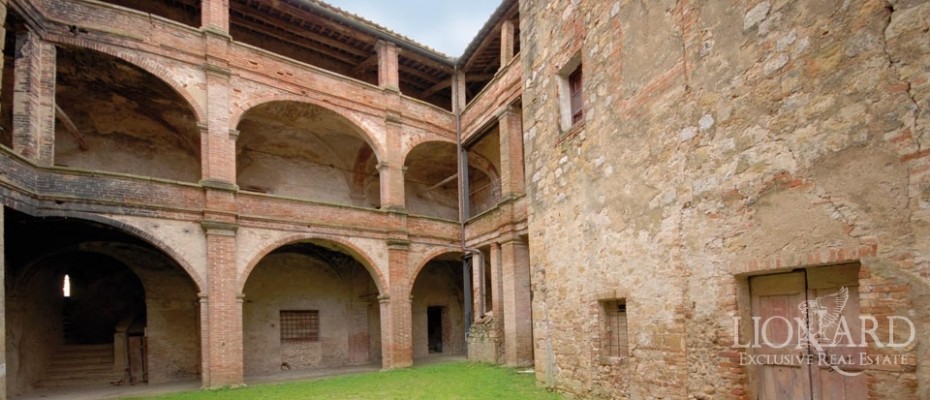 Price: € 2.500.000, full listing & property photos here.
The Bulgari family's old seaside shack (private beach included)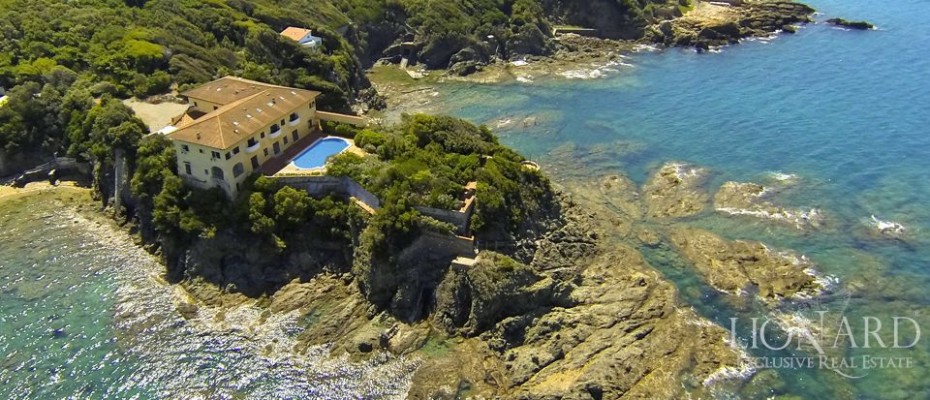 Perched on a reef of the Etruscan coast, the villa is also known as Villa Godilonda and has been owned by the famous poet Gabriele D'Annunzio and more recently by the Bulgari family. The villa boasts 28 suites and a private beach but the listing mentions the property needs restoration. It also notes that it would be possible to built a heliport. You know, just in case.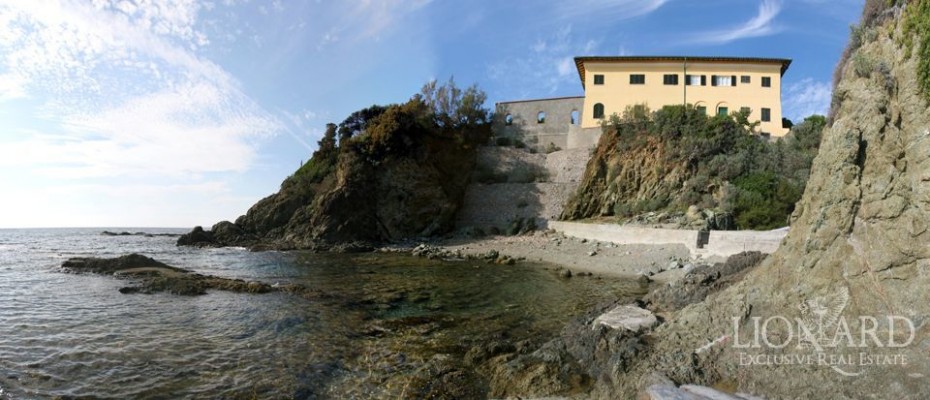 Price: € 8.000.000, full listing here.
 Three for One: Castle + Vineyard + Olive Grove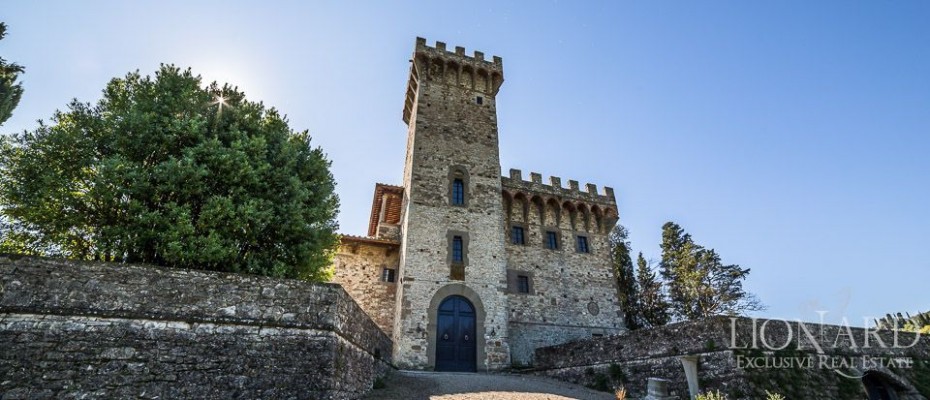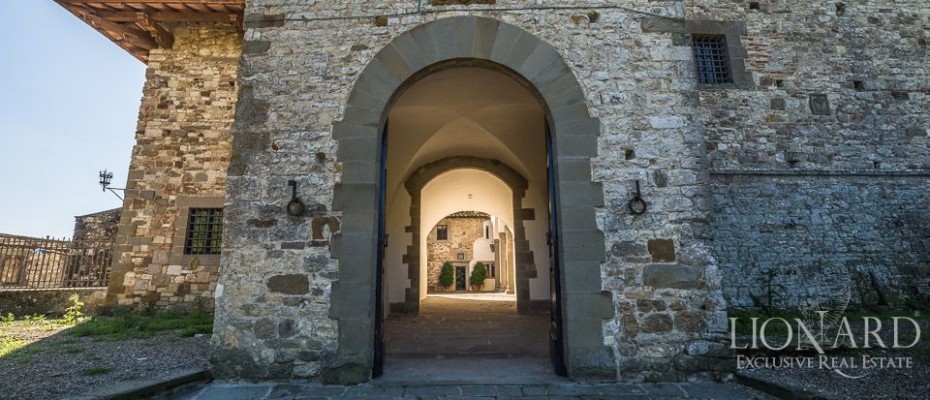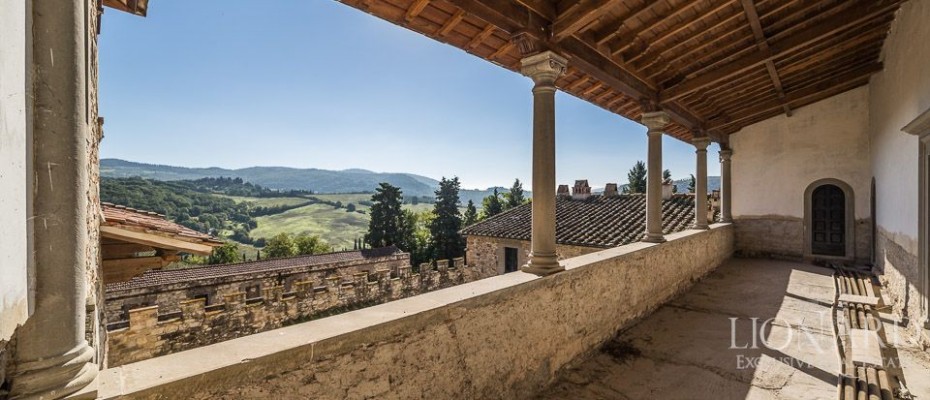 "Dating back to the 17th century, this property is a true architectural masterpiece and is nestled in the green hills of Tuscany, in the heart of the famous Chianti area. There is a producing vineyard for the production of excellent Tuscan wine and an olive grove for making extra virgin olive oil."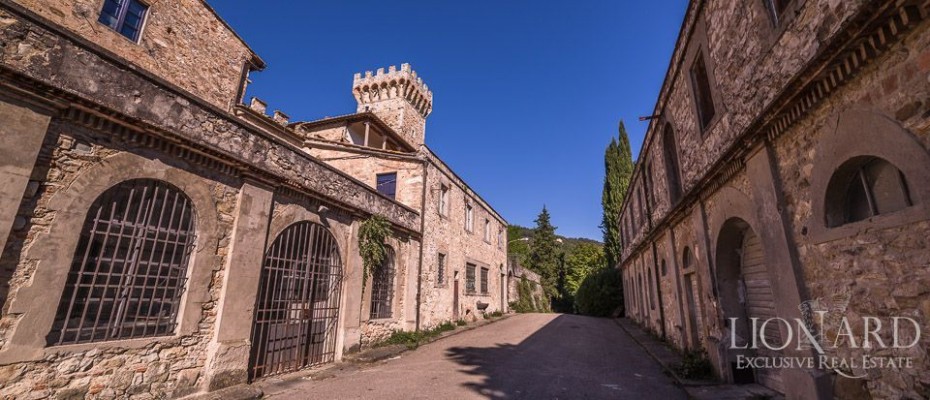 It also looks like it might have its own prison for your power-tripping convenience ↑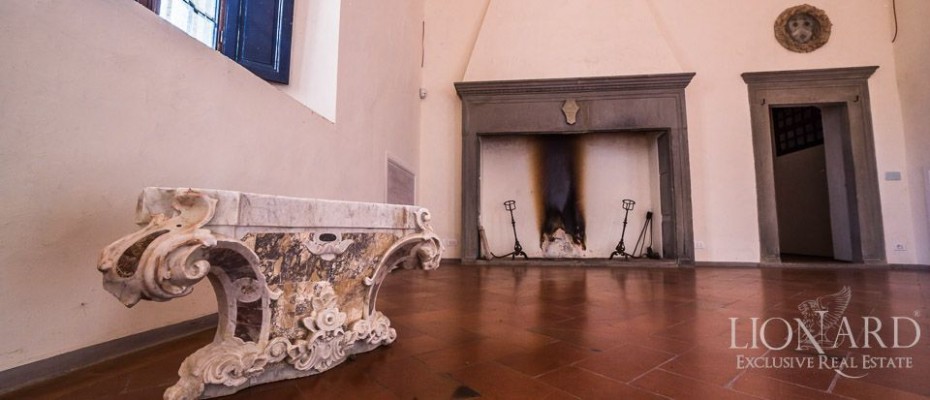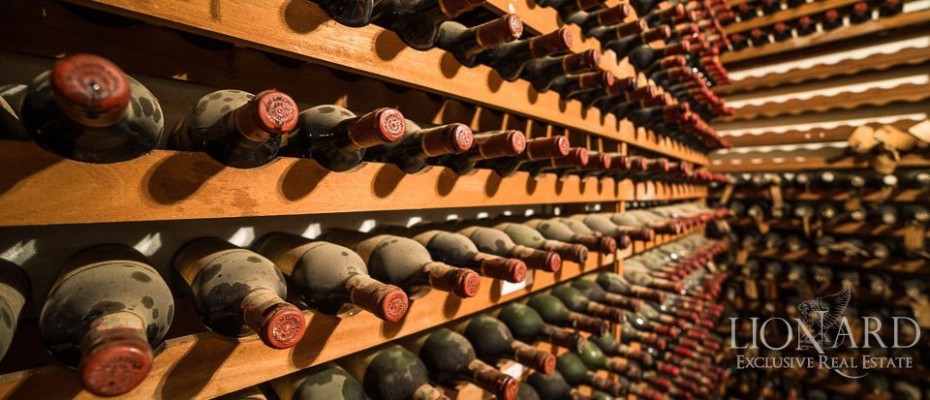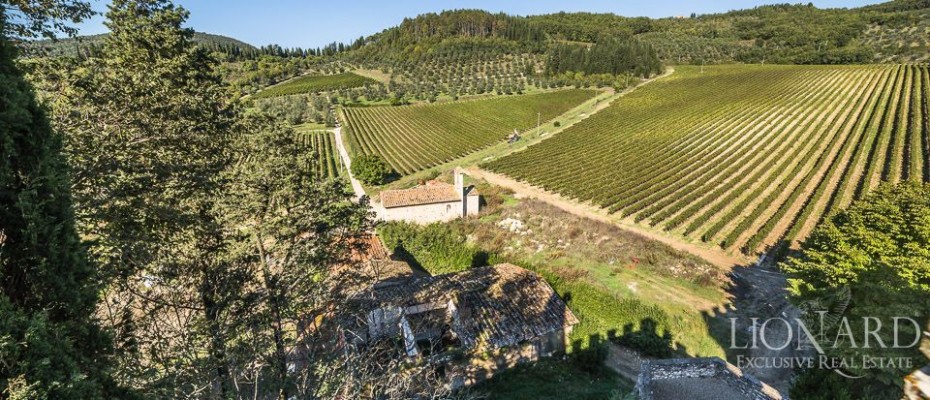 Price: Over 10 million euros, full listing here.
Extremely photogenic Villa in Lucca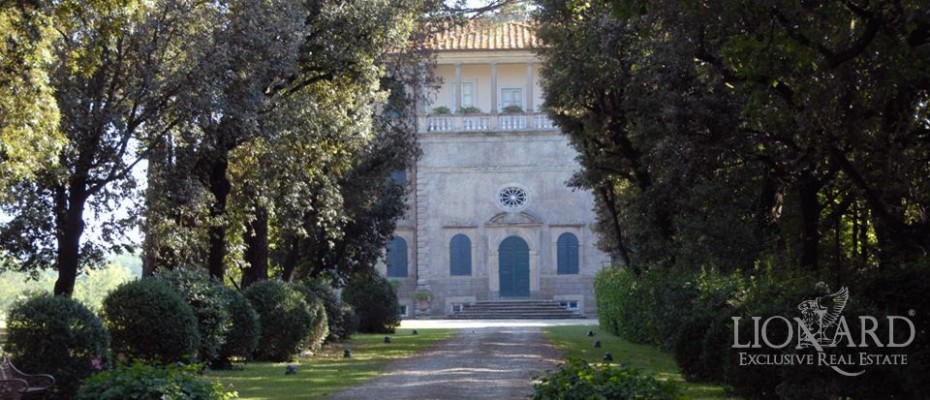 Looks like a good wedding spot. Also a good spot to live out the rest of your days in paradise.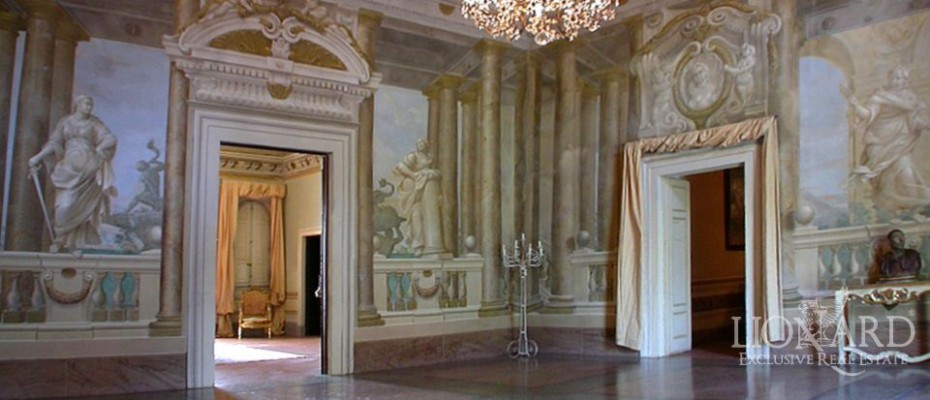 Price: 5 to 10 million euros. Full listing.
Pinocchio's Villa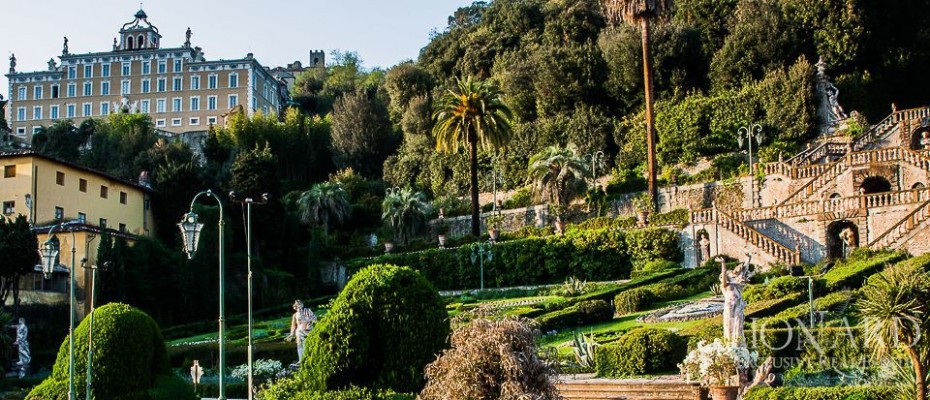 The Gardener of this luxurious villa was also the father of Carlo Lorenzini, the author of Pinocchio. The writer decided to set the masterpiece that made him famous, in this magnificent property near Lucca built in the 1600s, and that is why the Villa bears the name Villa Pinocchio.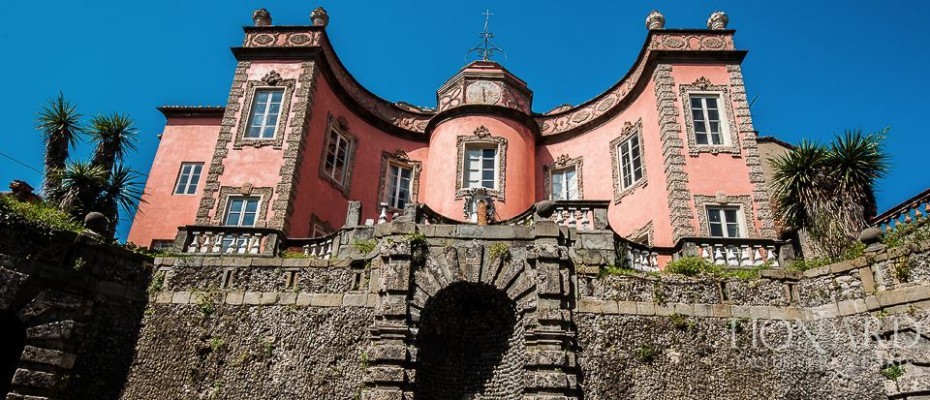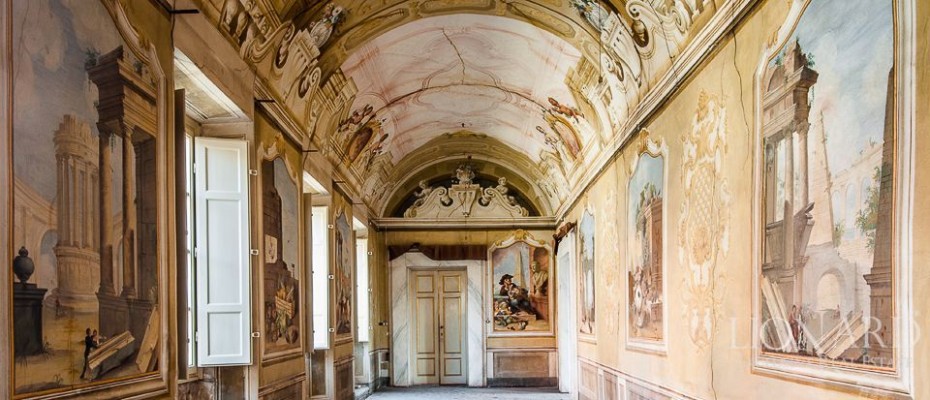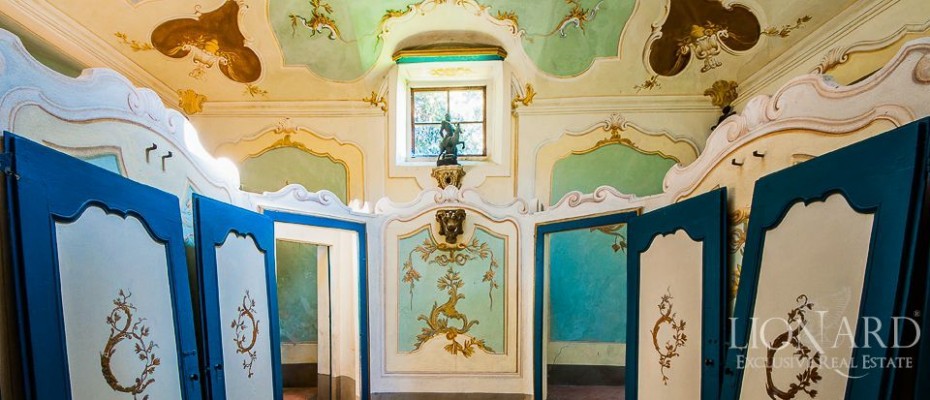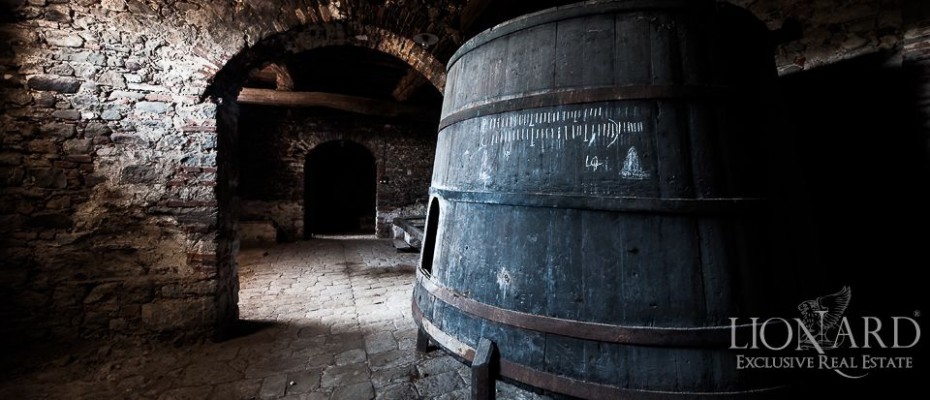 Price: Over 10 million euros, full listing here.
Historic Castle complete with slaughter house and private family graveyard.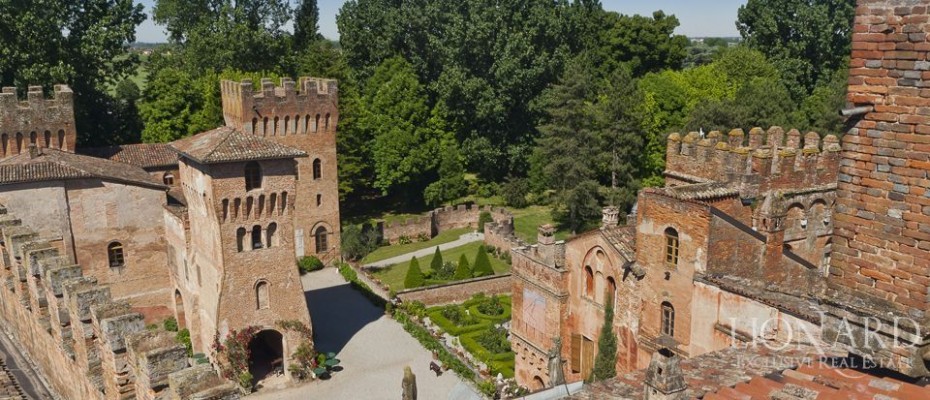 The description lists such amenities as: "stables, the slaughter house, large cellars, the medieval chapel dedicated and the private family graveyard". Oh and there's also a drawbridge. Awesome.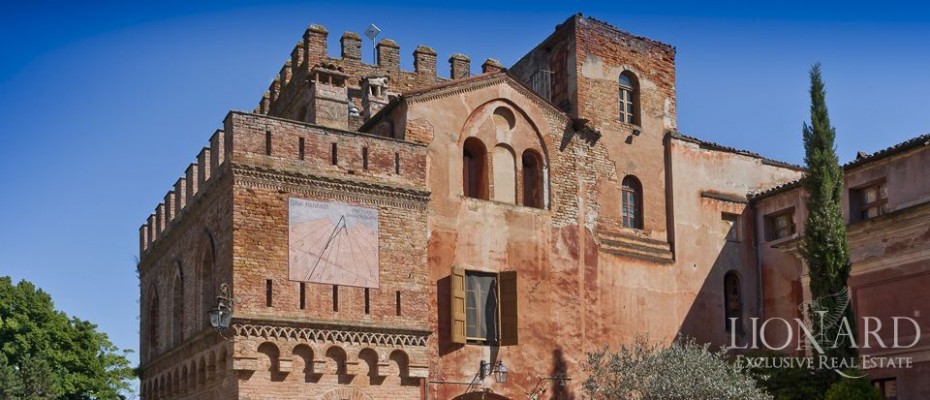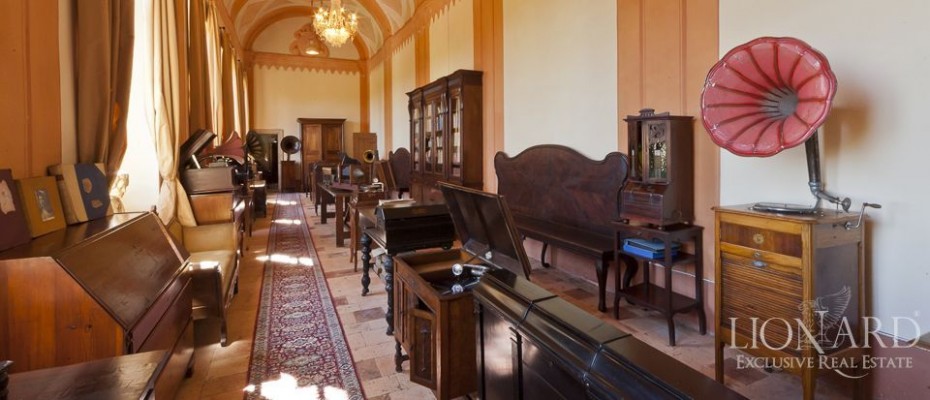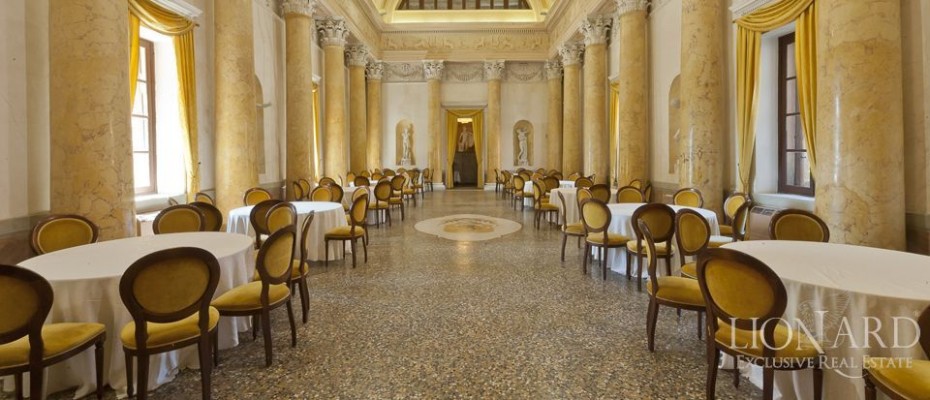 It looks like the property has been used as a venue for events by the previous owners.
Let's hope to get a few more butts in those seats in the near future.
Price: Over 10 million euros. Full listing here.
Owner wanted for Ligura Castle with a garden in need of a good trim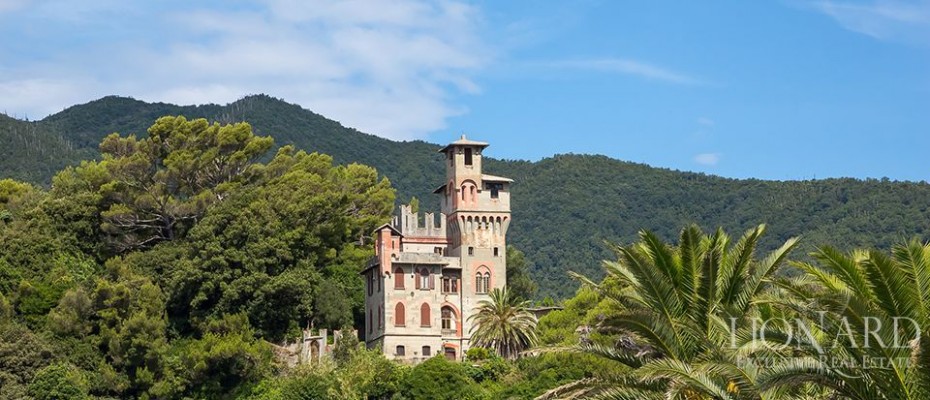 Built in 1911, in Coppedè style, as was fashionable during that period, and features a total floor surface of 800 m2 over six floors for a total of 26 rooms and halls.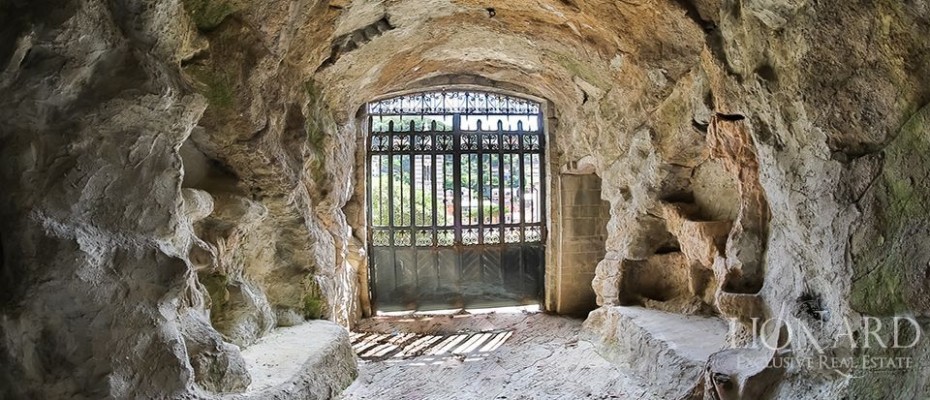 This cave entryway is pretty fantastic too.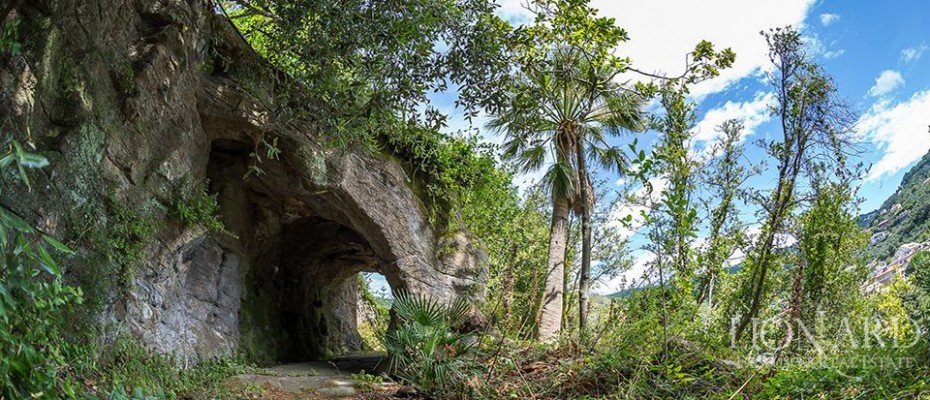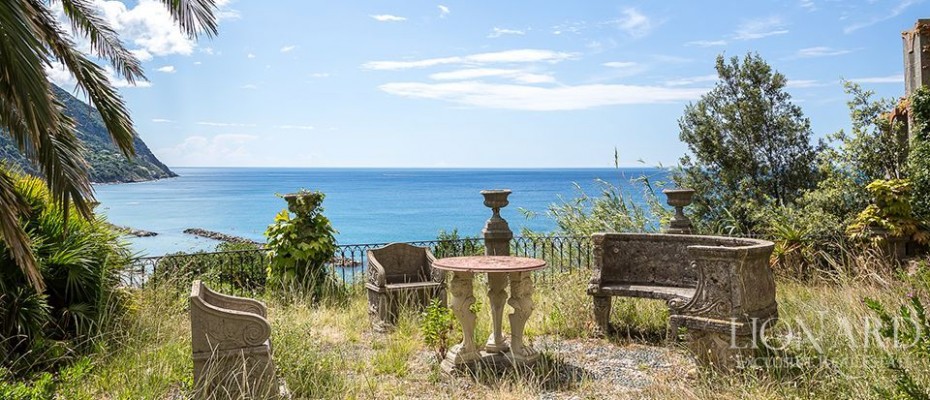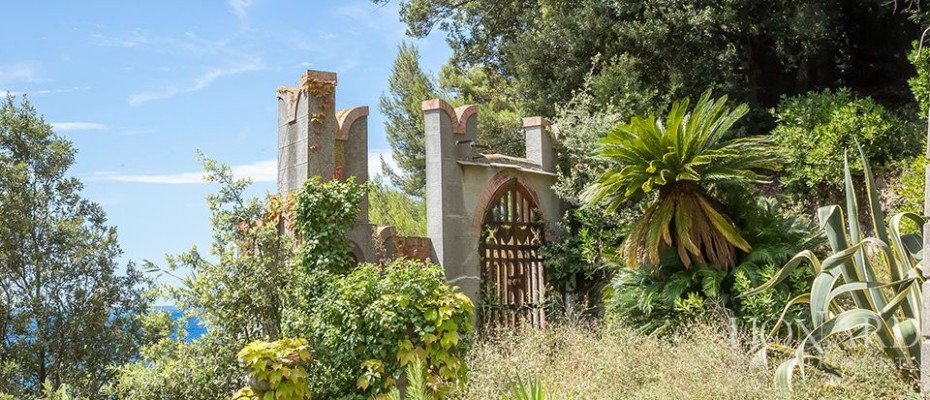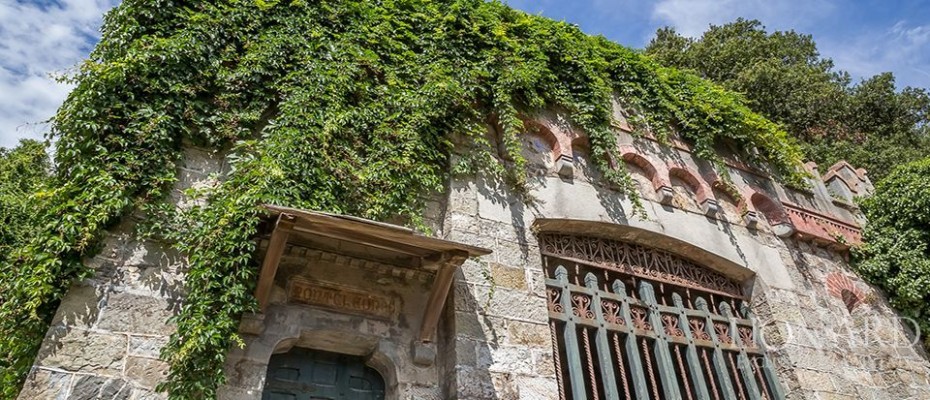 The price is 2.5 to 5 million euros, full listing here.
Looking through these properties for sale gives me a mixed feeling of wonderment and sadness. Amazed by these beautiful and vast estates with their elliptical staircases, medieval frescoes,  and sweeping views over vineyards, but saddened by the ghostly absence of the families and communities that once inhabited them. You can almost hear the chatter of party guests on a warm summer's evening, the echoes of laughing children that knew every hiding place, the sprinkling of water being hosed over the flower beds by a proud gardener whose entire family had been employed here for generations.
See for yourself just how many big empty Italian castles there are for sale on Lionard.com