Peer inside and your senses inevitably tumble inside a place that's more time capsule than bar. In the warm glow of a colour we'll just call, "Yellow, 1979", exists a world apart from the modern and fast-paced New York City we know. You'll hear the salsa rhythm of a lively San Juan watering hole and the click-clack of victorious dominos and pool players. "Are you ready?" a man says, swinging opening the door the Caribbean Social Club, where the Puerto Rican grandmother you never knew you had is waiting with open arms (and $3 Coronas).
They call her Toñita: the boss lady and unofficial patron saint of this "Mi casa es su casa" joint that's been going for over 40 years. Wearing giant, sparkling cocktail rings and a warm, knowing smile, you can't miss her playing dominoes at one of the tables with her regulars or serving shots at the bar to Brooklyn's young night owls.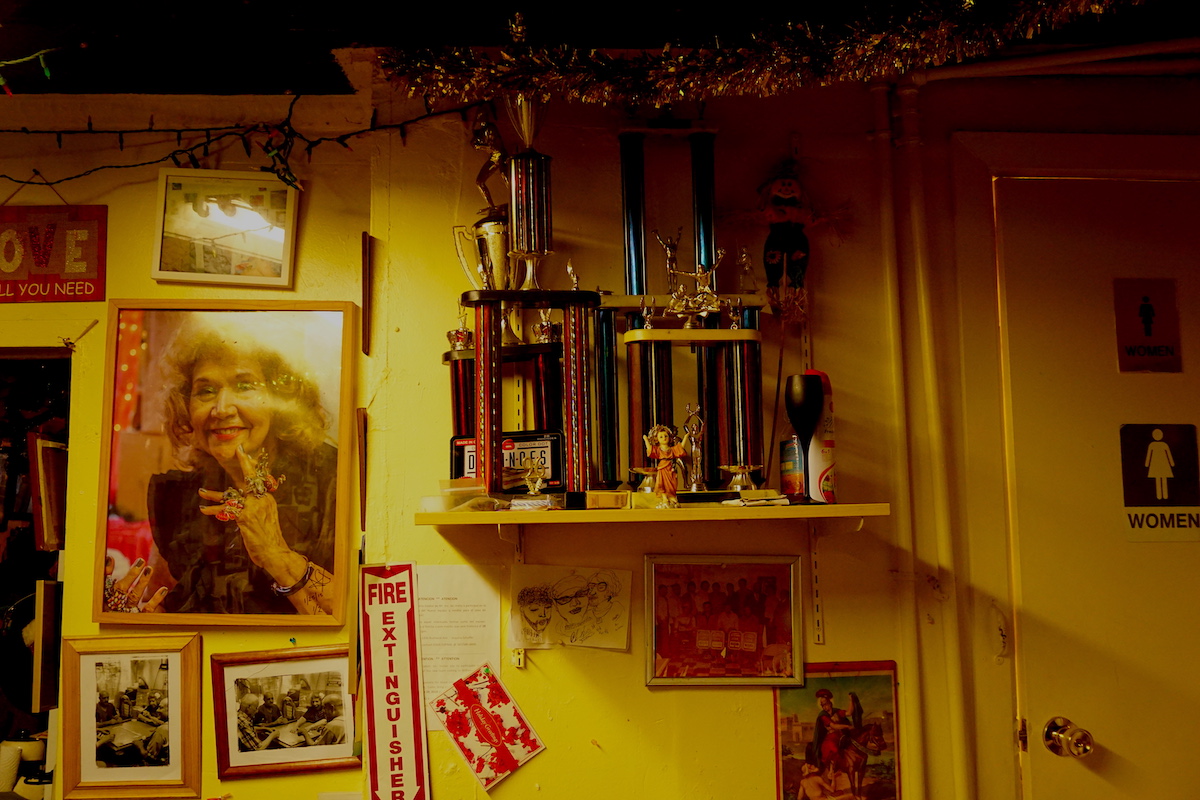 That Toñita's still exists in the heart of gentrified Williamsburg is a miracle– a proud, final hold-out for the area's Pan-Latino community to still call home. Prior to hipsterdom, this neighbourhood was known as Los Sures (Spanish for "Southside"), the pulse of Brooklyn's working-class Puerto Rican community.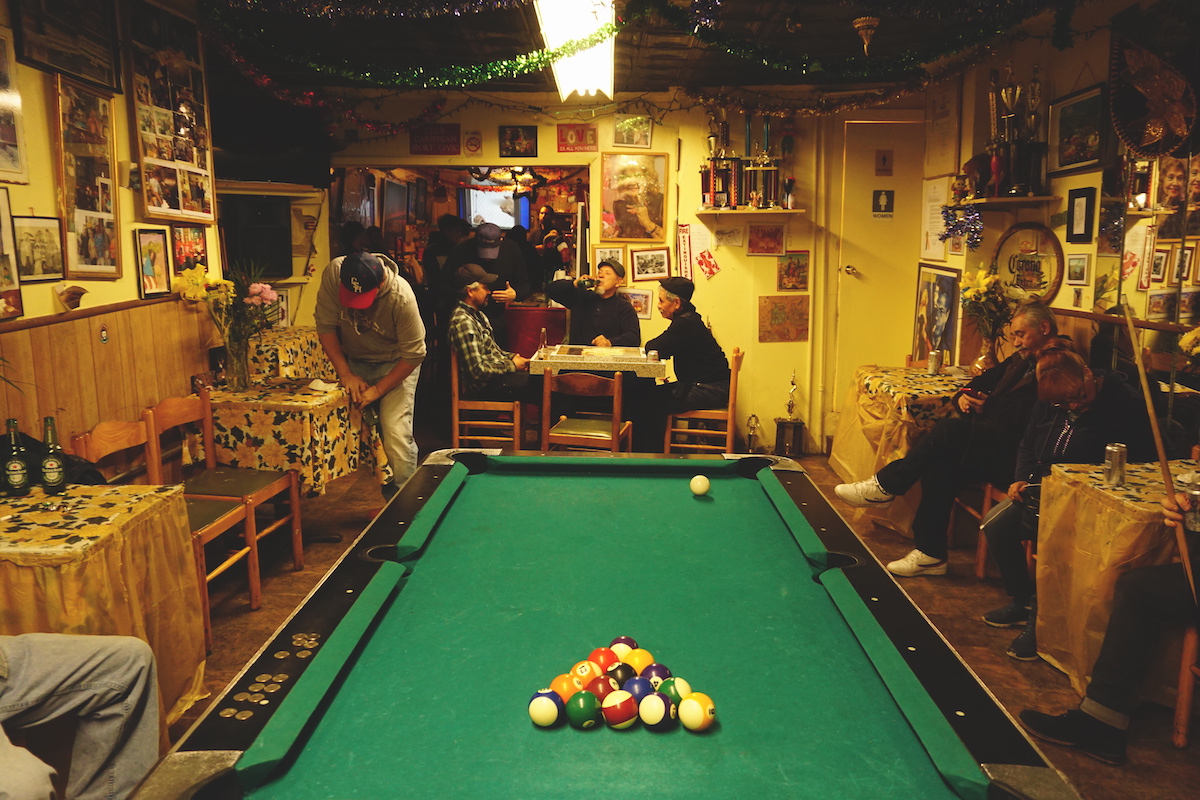 Toñita moved to New York from Puerto Rico in the '60s, she tells us in Spanglish, perched on a chair by the bar while watching a pool game. She bought several buildings on the block and opened up this social club for the local baseball team to gather after their games. You'll notice posters of bygone sports teams, family members, and friends. In the decades that followed, she fiercely held her ground amidst an ever-changing city.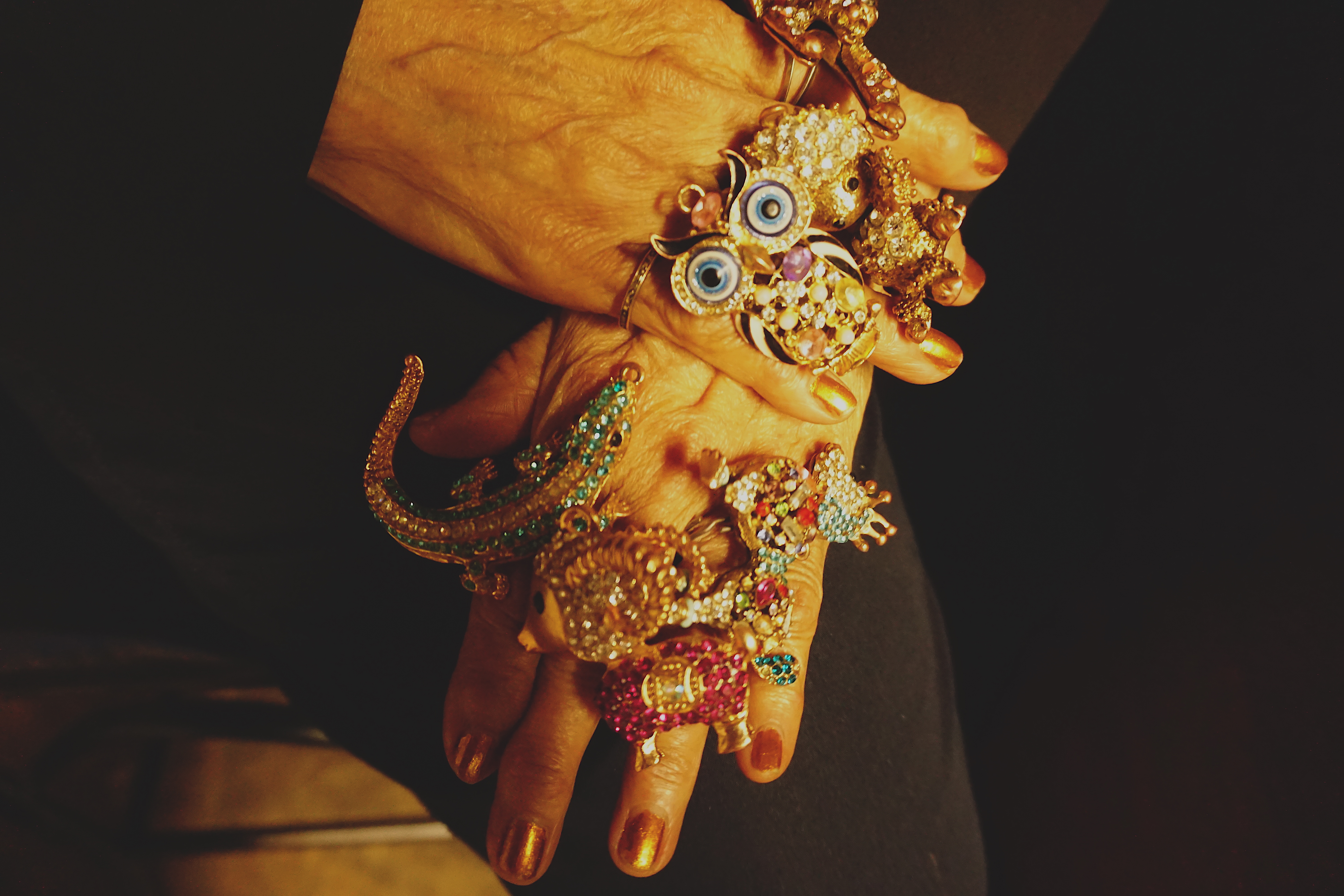 "Twenty years I been coming here, and twenty years she been chargin' low for a beer," says a regular in-between sips of a drink and a reality TV show called, Swamp Loggers (just as amazing as it sounds) on a calm Tuesday night. These days, a Corona will run you $3. The bar operates on a bit of an honour system, and you'll fetch drinks yourself from one of several coolers, perhaps grab a plate of rice, beans, and chicken that simmer by the stove, free for the taking. And that's when it's clear: you don't just hang at Toñita's. You marinate in it.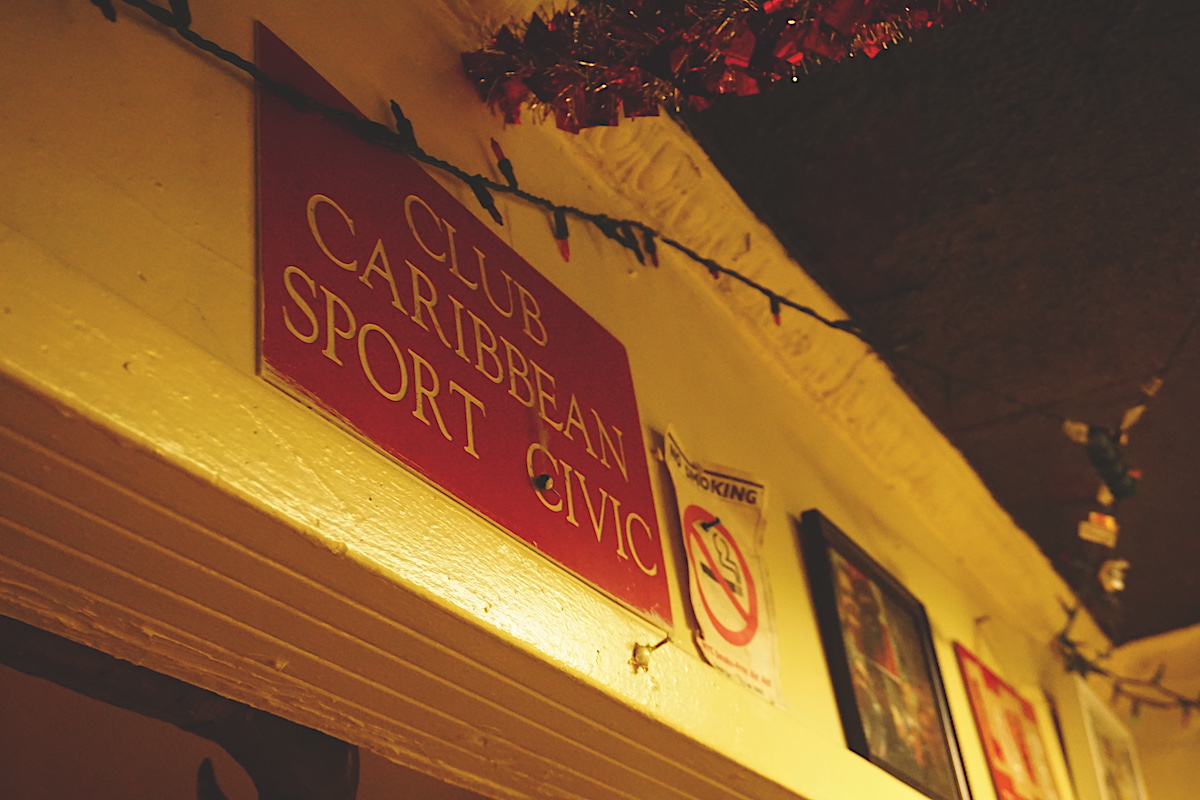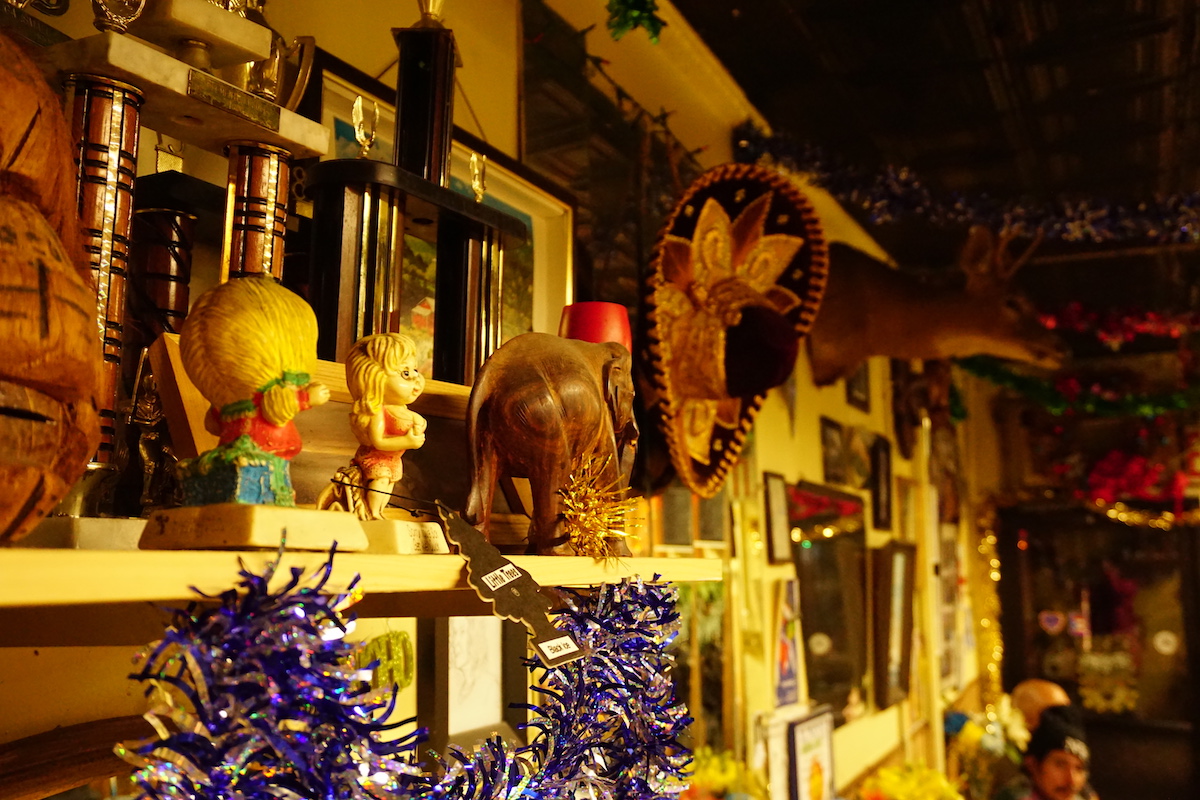 Toñita's is a watering-hole in every sense of the word; a place for locals of all ages to hang up their worries for night and mingle. Or not. That's the beauty of the place. You'll find both twenty-something-year-old newcomers and seasoned locals crouched over a table of dominos, a quintessential game played throughout the Caribbean. "It's our first time here," a group of two girls tell us, "we'd just heard about it casually and wanted to check it out."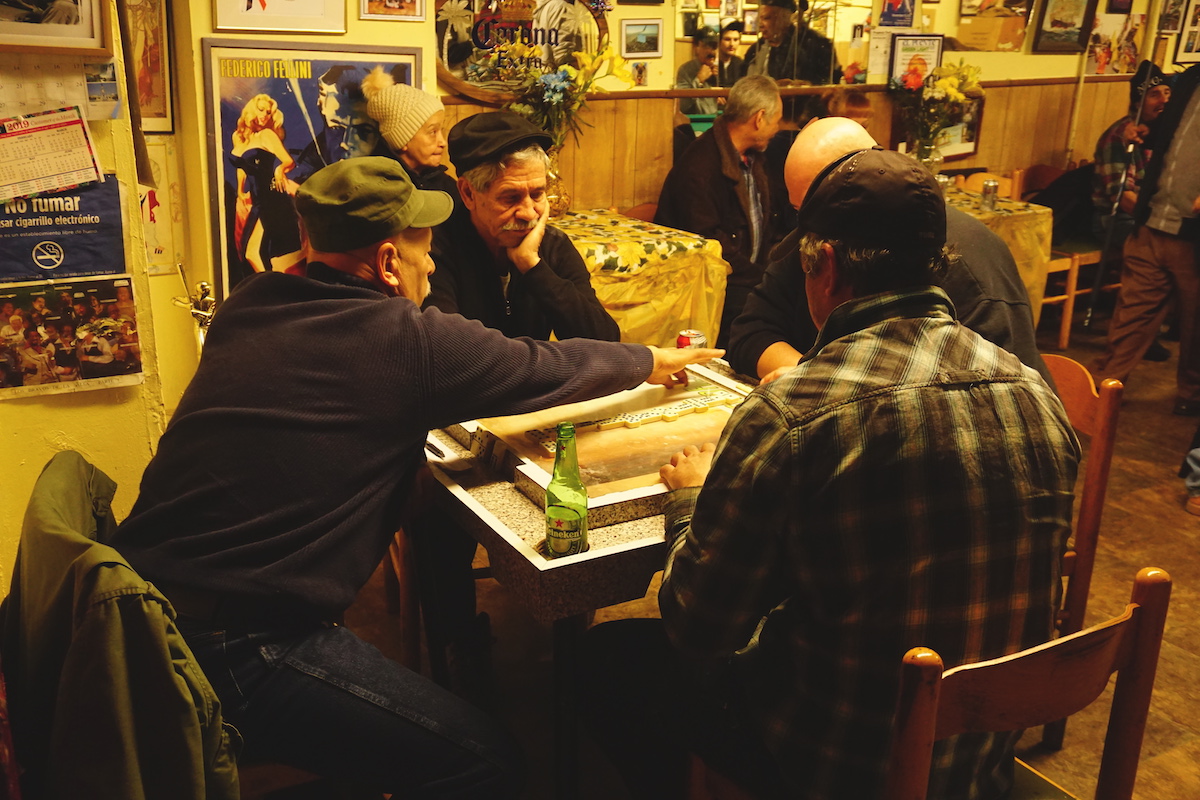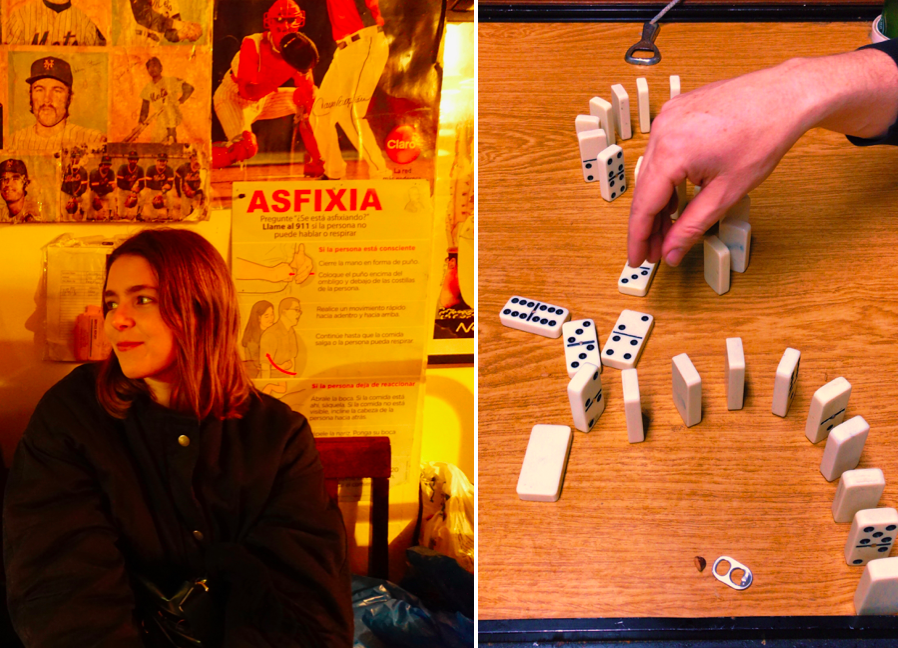 When asked where she goes to find traces of the old Southside of Williamsburg, Toñita is quick to answer. "Here," she says. Where does she like to eat? Also a dumb question to ask as a pot of her homemade, Puerto Rican comfort food wafts towards you. Ok, but does she ever really leave? "Why would you?" she says, explaining that inside inside the walls of the Club, nothing changes unless she wants it to…
The history of the social club is literally written on the walls; sombreros, a taxidermy deer, and photo upon photo of Toñita adorns every inch of the space. If it were anywhere else, it'd be clutter — but because it's Los Sures, it's like a liveable archive.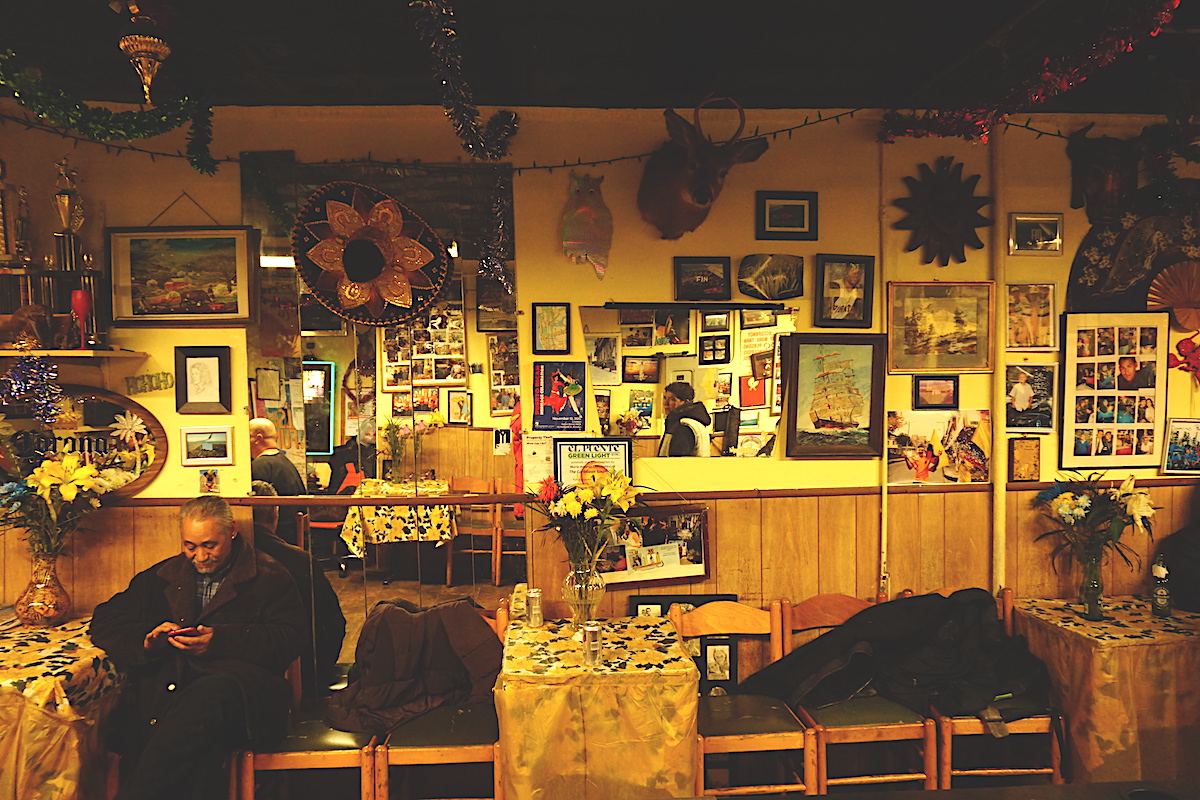 Finally, we ask the inevitable: would she ever consider cashing in her real estate to put her feet up forever in a pair of Versace slippers? She simply shakes her head– nothing about the idea interests her, and not just because, as she says, "This is where everyone of us wants to be." She's as much as part of the Club as the Club is a part of her.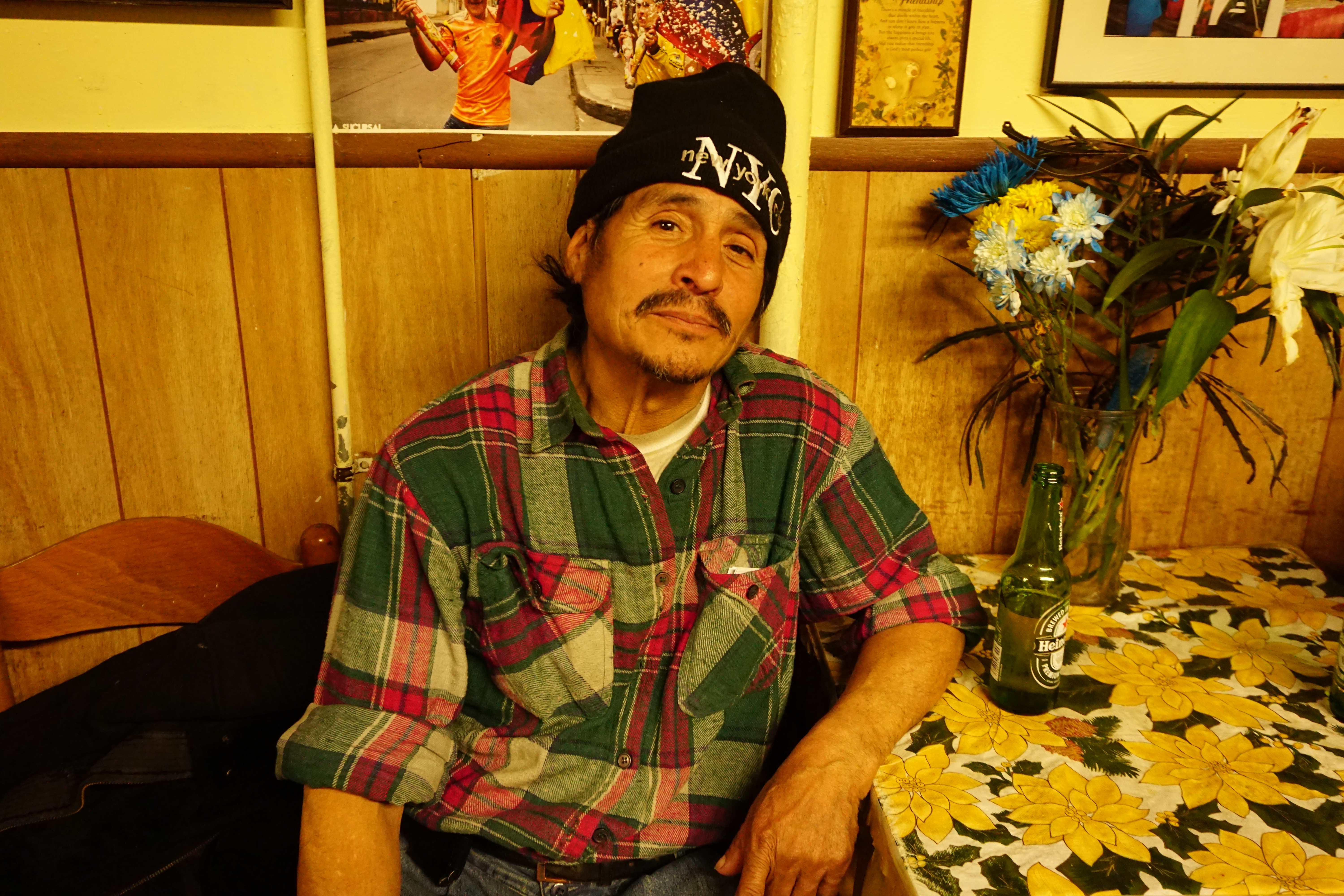 Above all, Toñita is always on-call to dish out some wisdom, some sweetness, or a clap-back– she doesn't just live here, she "mothers" here for whatever remains of her neighbourhood's past, from the gaggle of pool players to the perfectly grumpy guy who sat in the same chair for 45 minutes without blinking.
There aren't really any official hours, but from our experience, come on a Wednesday if you're in for a chill mood, and Saturday to cut a rug when the conga rhythm is gonna getcha.
In the meantime, be sure not to miss Los Sures:
Tonita's is located at 244 Grand St, Brooklyn, NY 11211.
MessyNessyChic's second book, Don't be a Tourist in New York is coming 2019. Stay updated for its release here.