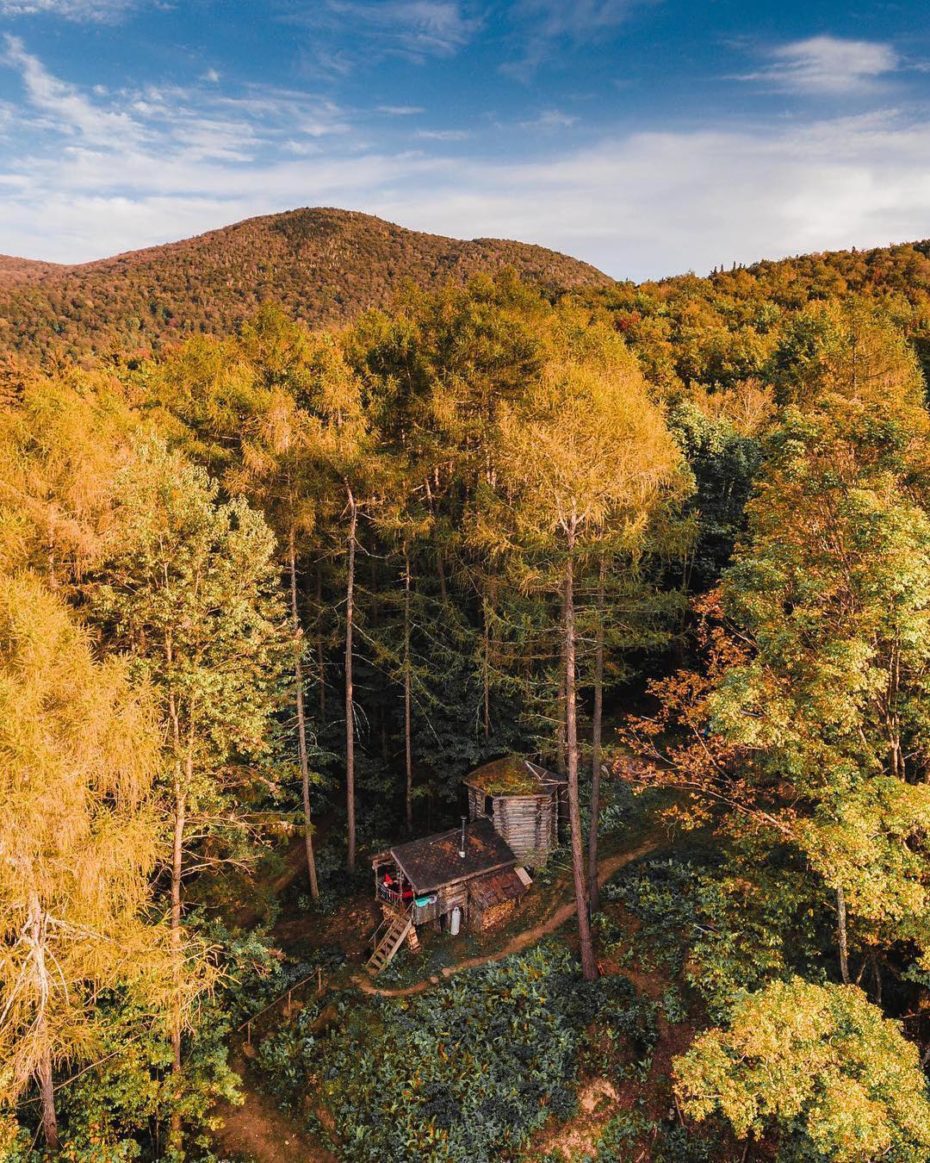 We take our motto, "Don't Be a Tourist in New York," very seriously – which is why we're taking our own advice this November. Fall has arrived, Central Park is ablaze with shades of yellow, red and orange, but you'd be doing yourself a huge disservice if you didn't venture out of town to see what the great state of New York (and her neighbours) has to offer at this time of year. Looking for somewhere to leave behind the stress of the big city or a place to break bread this Thanksgiving? Craving a little woodsy r&r? Have a hankering to sleep in a historic church? Here's how to put a roof over your head for every budget and occasion…
A Victorian House in the Woods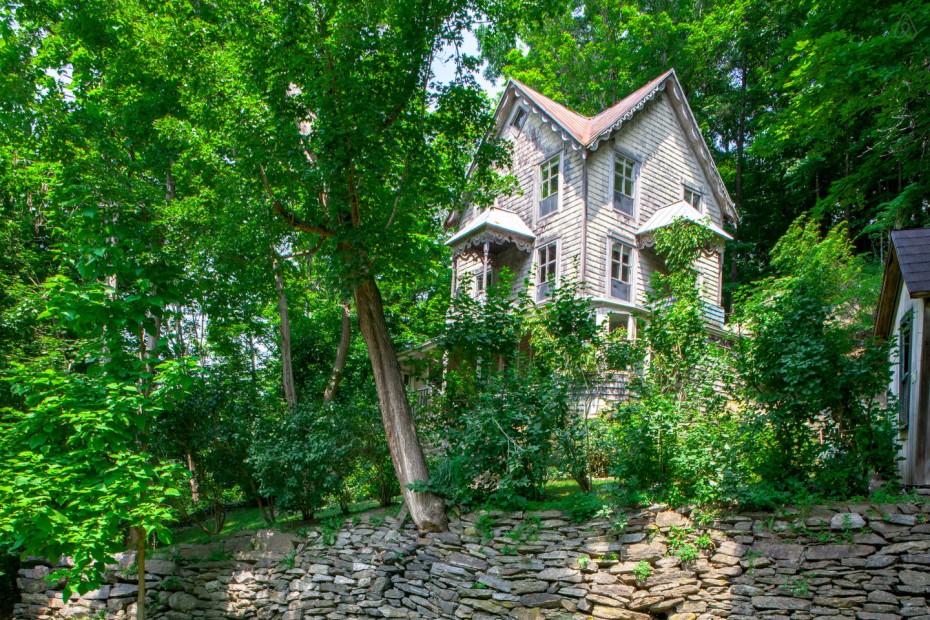 This one caught our attention because we initially assumed it was a picture of an old haunted house in the woods, which of course would be equally intriguing. But take a closer look at this 1870s Litchfield County Victorian house and begin to imagine yourself perched on that porch with a warm cup of cocao …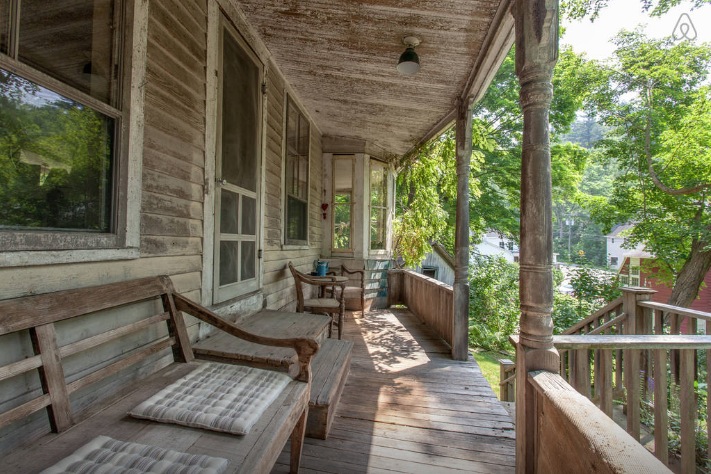 If you live in New York City, you're two hours away from this painstakingly preserved picture-perfect escape hidden in the trees. Can you almost hear the trickling of water from the creek it overlooks?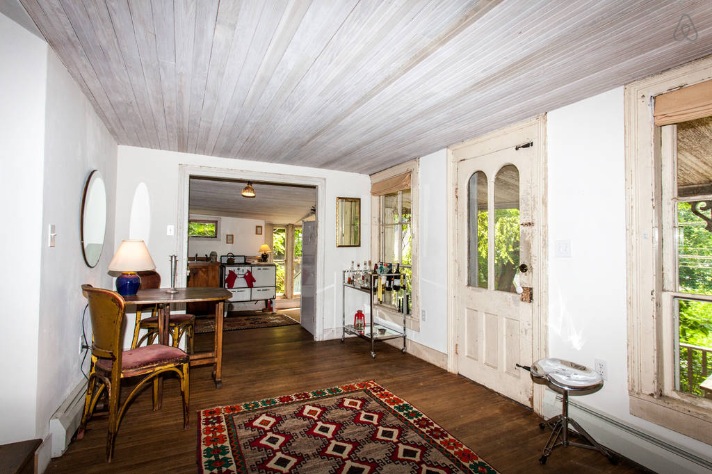 And there's nothing haunted about this house after all. While it has all its historic detail in tact, there's modern plumbing, heating, and electric, as well as a very clever mix of minimalist-but-shabby-but-chic décor.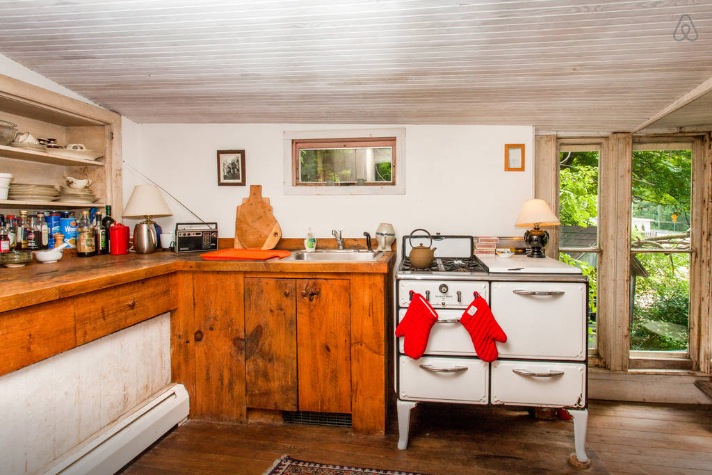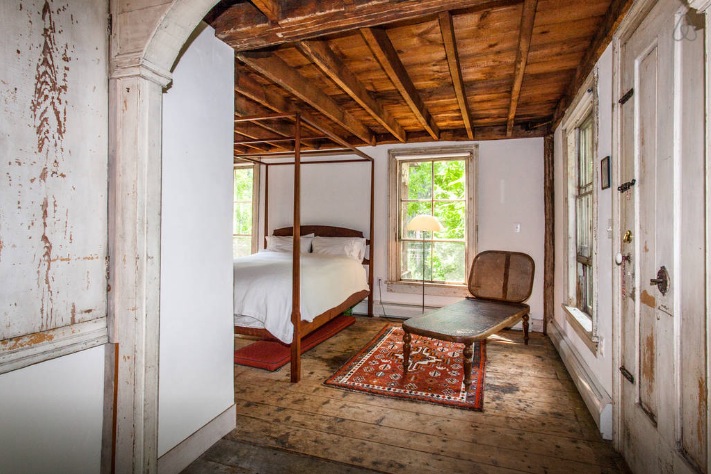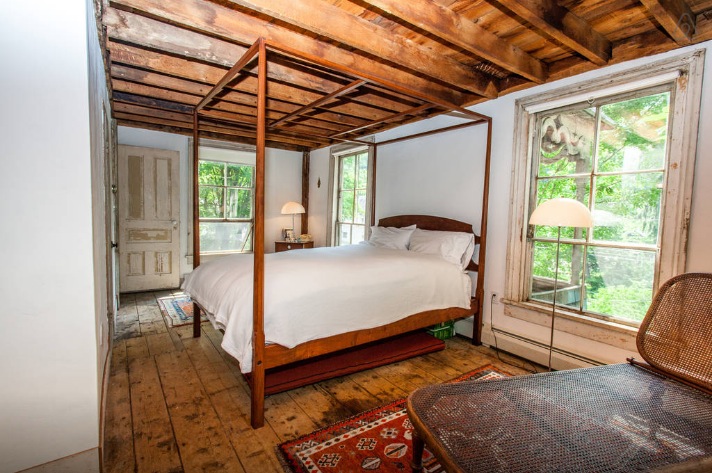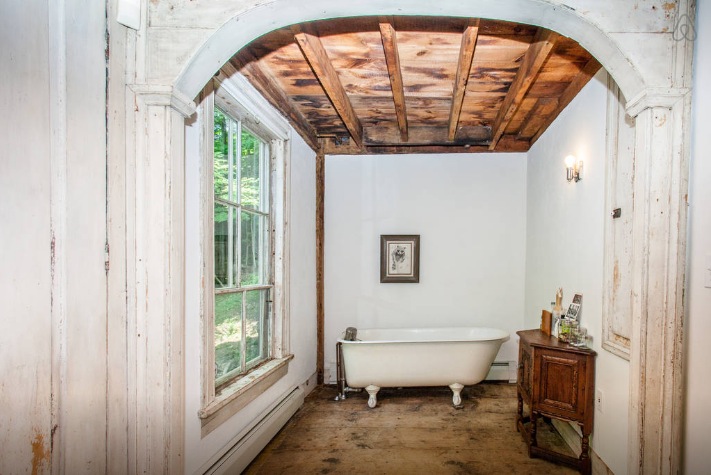 Once you've spent the morning soaking in that claw-foot tub, there's a country hamlet at walking distance with a restaurant, café, antique shop and post office, as well as several historic towns nearby in Connecticut.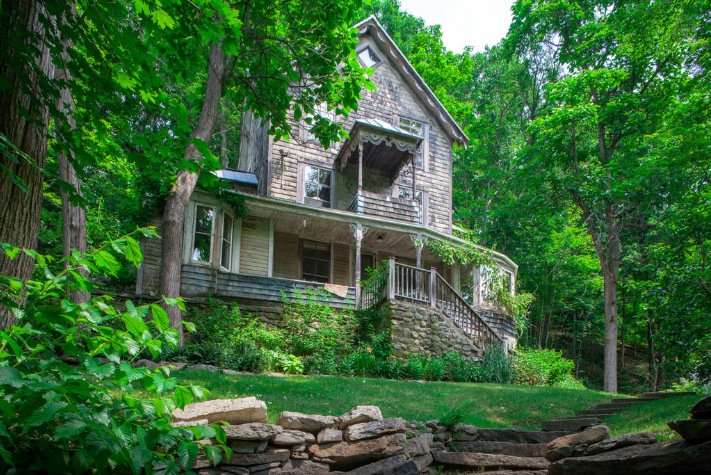 It's all yours for $145 a night.
Midcentury Chic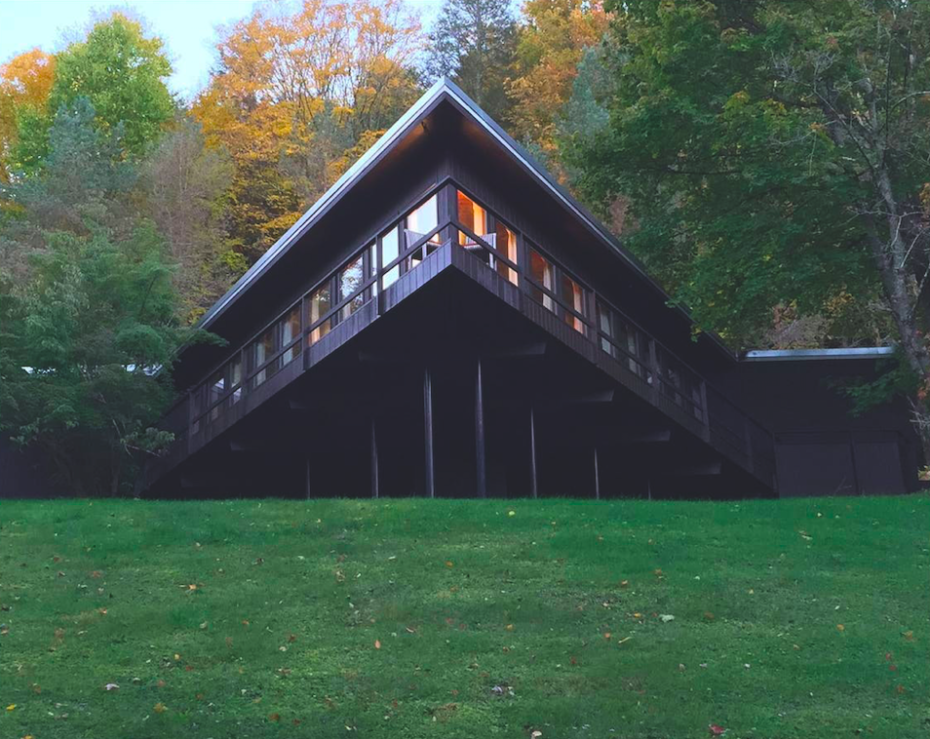 Welcome to "the Wedge," AKA the perfect midcentury modern retreat for you to put up your feet with a high ball. Located in Andes, New York, it's a little over 2.5 hours from Manhattan – and ideal for a quick weekend retreat. The home is "perched on 34 secluded acres deep in the woods above the Pepacton Reservoir, between the village of Andes and Belleayre Mountain," and equipped with all the modern amenities you could need – not to mention a fondue set, old tapes, and retro magazines. Eat your heart out, Don Draper.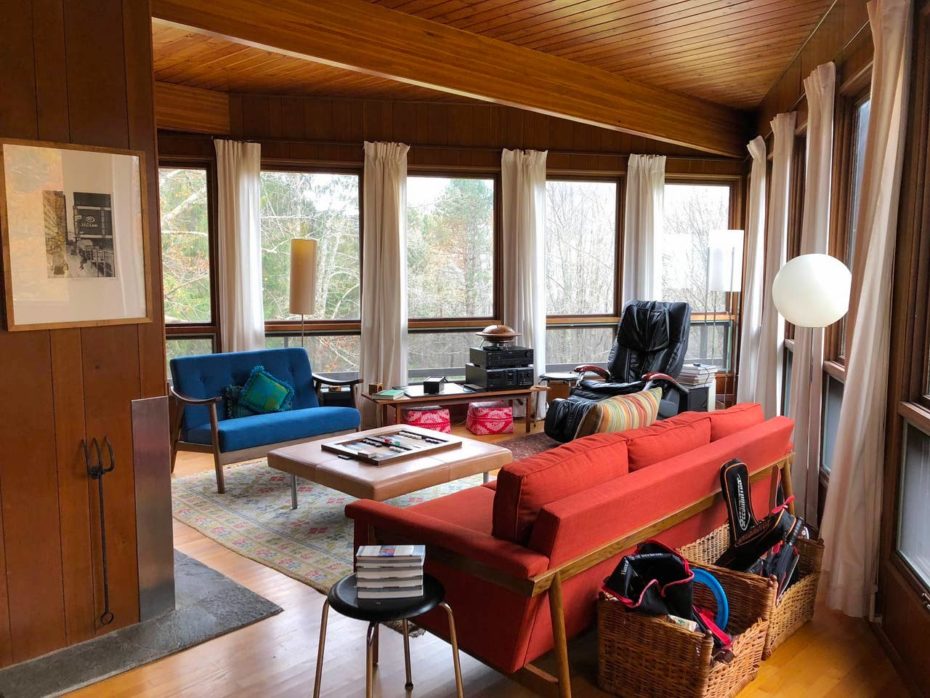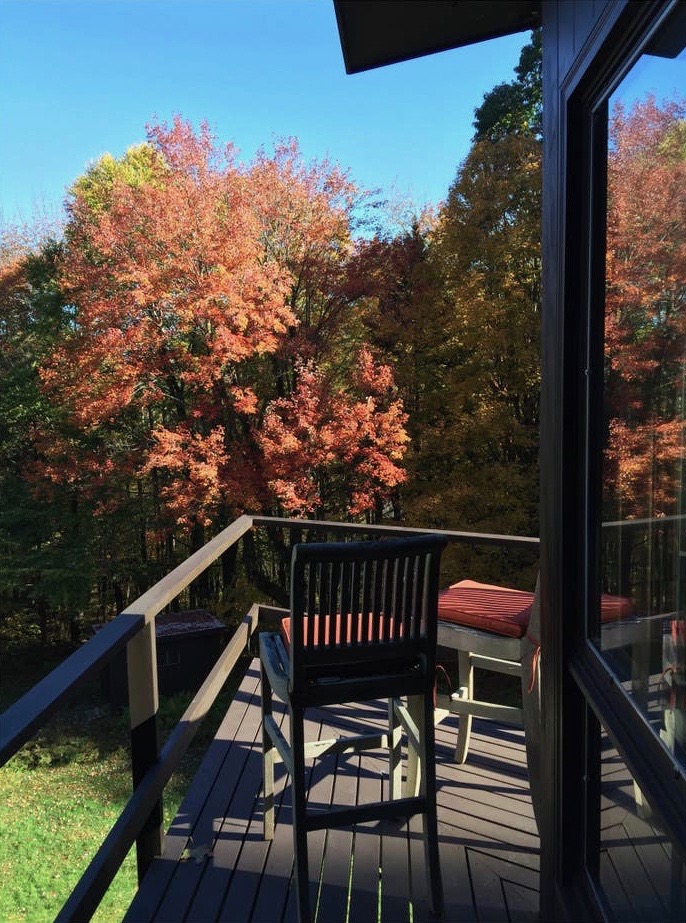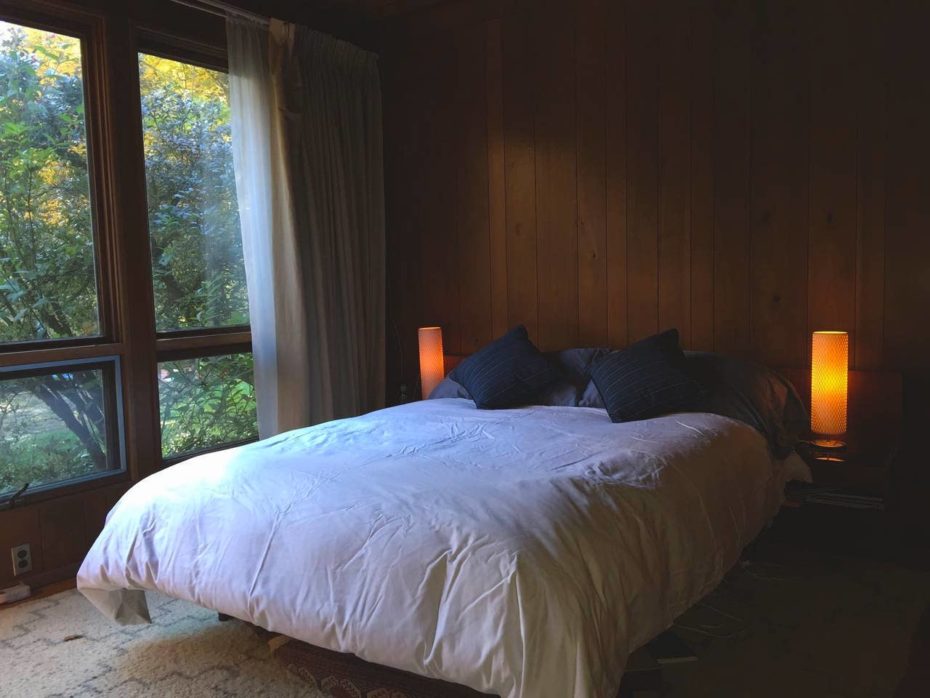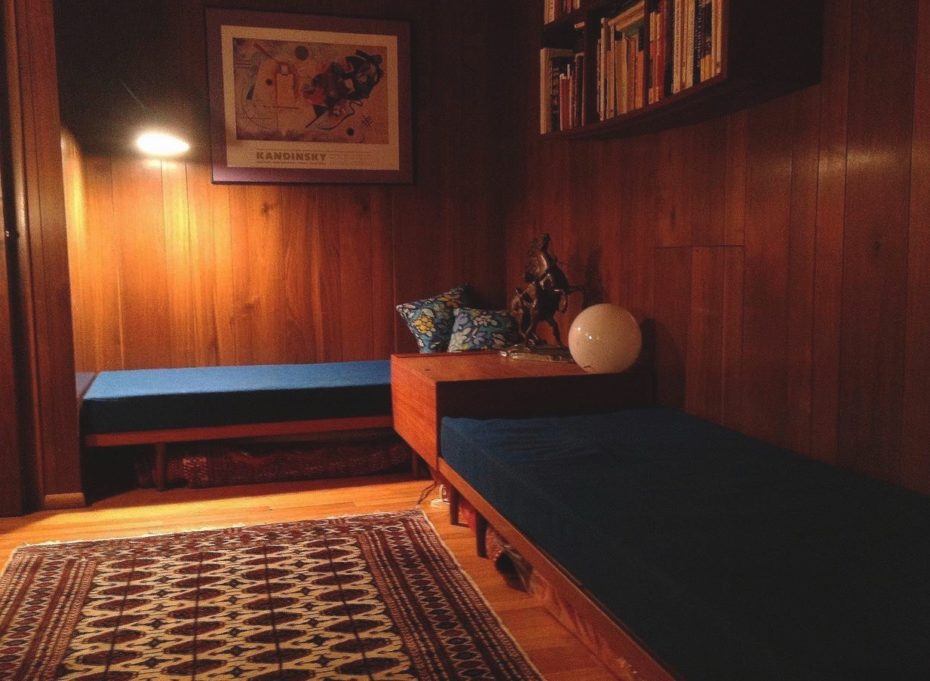 $195/ Night. The house sleeps 6 guests, and has 3 bedrooms, 4 beds, and 2 baths. Minimum stay: 2 nights. More info on Airbnb.
The Century Old Chicken Cottage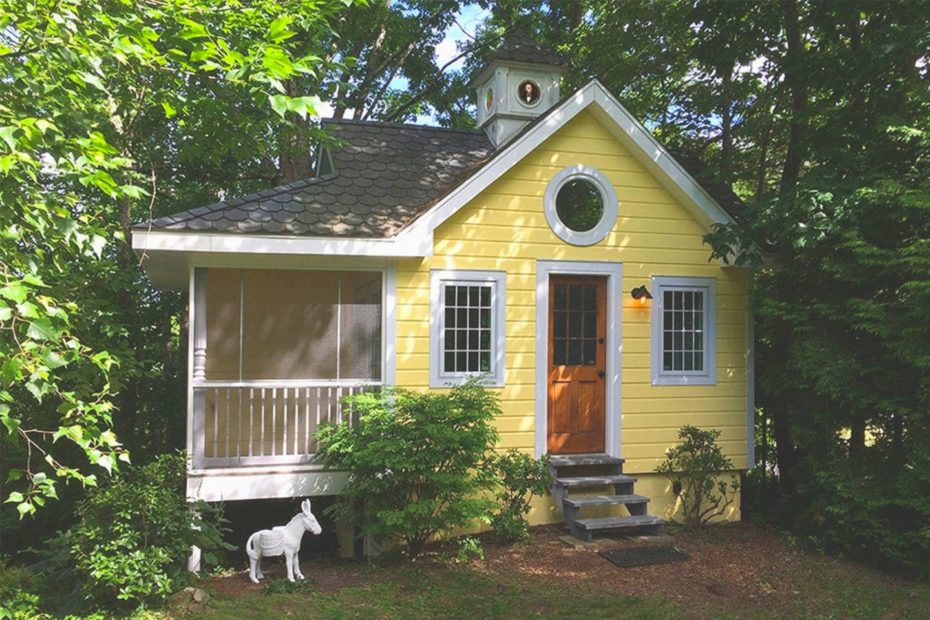 So. Damn. Cute. This little yellow cottage in New Paltz, New York, is actually a 100-yr-old converted chicken hatchery. You may not be able to tell from the outside, but the two-story coop can sleep a small family! It's also equipped for all your laundry, wi-fi and heating needs. The best part? It's crazy affordable, and "you don't even need a car to get [there]," write the hosts, "it's just 12 minutes by taxi from the New Paltz Bus Station, or bring your bike up and cycle everywhere."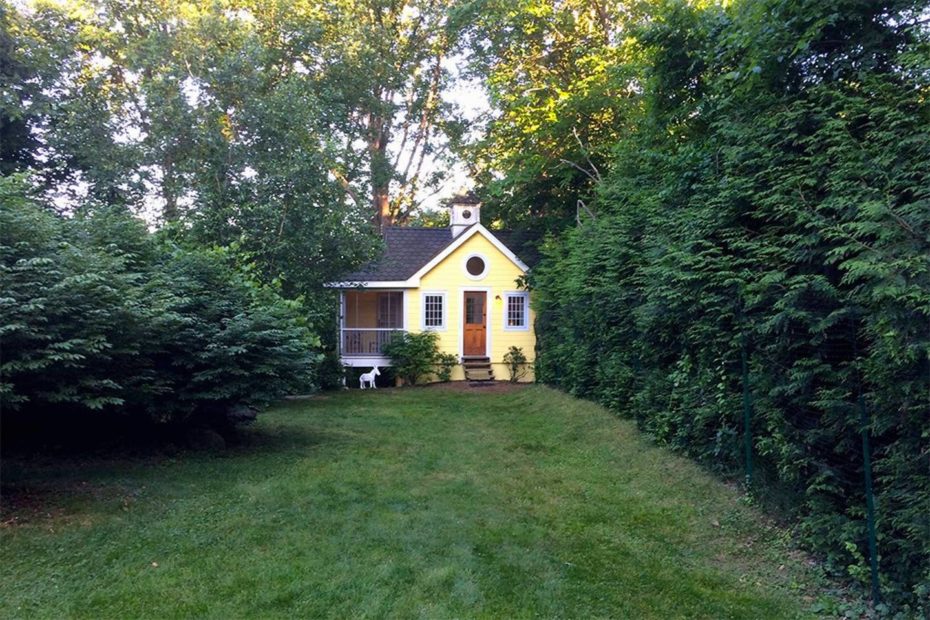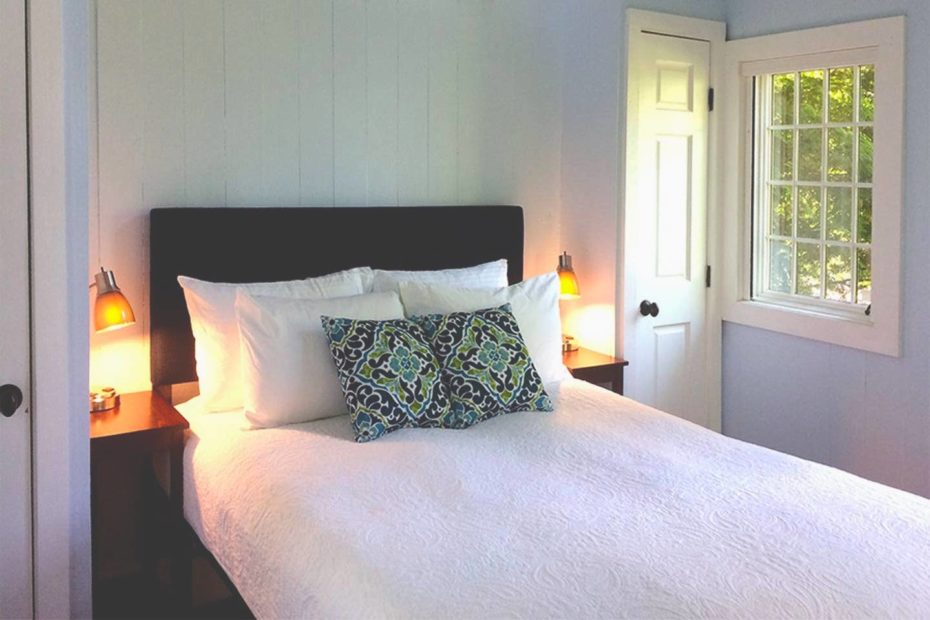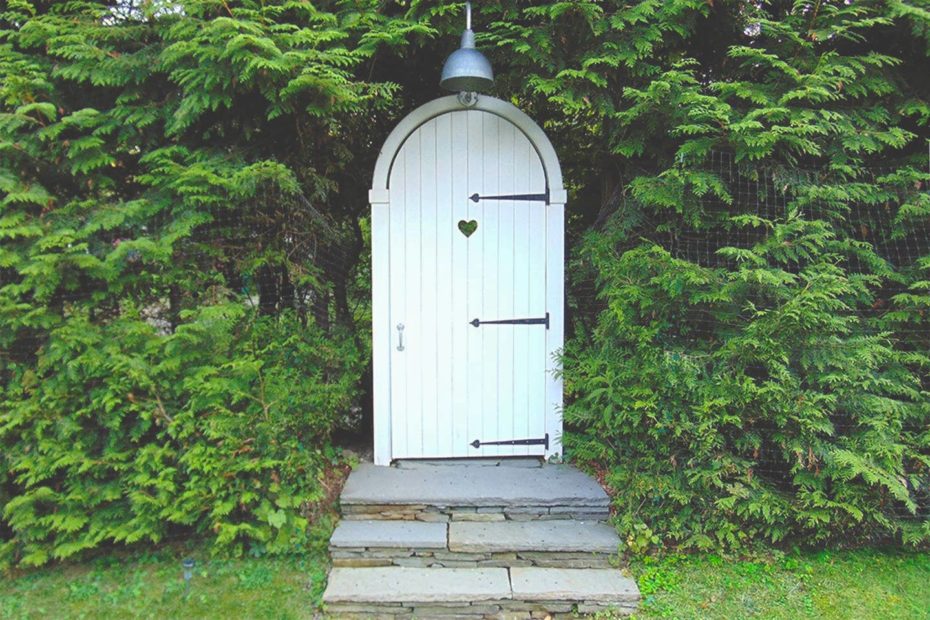 Sleeps 3 guests. 1 bedroom, 2 beds, 1 bath and a kitchen. $70/night. More info on Airbnb.
Huck Finn's Houseboat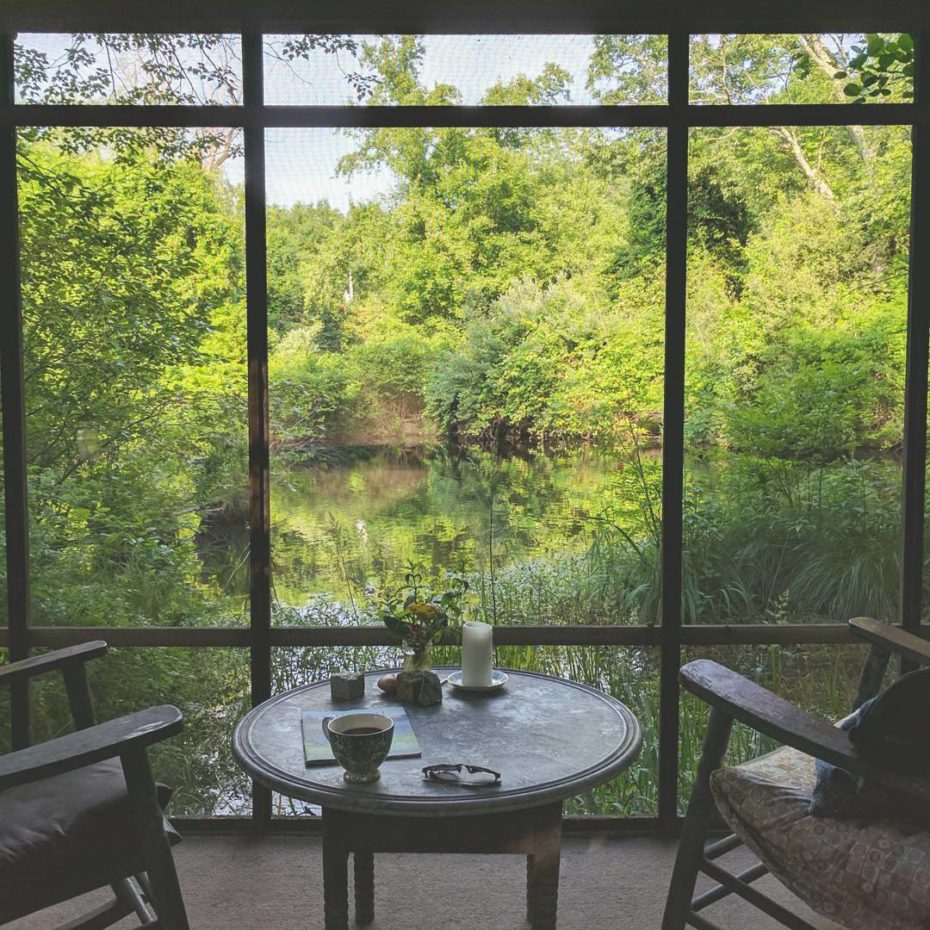 If Mark Twain ever made his way up the Pootatuck River, we like to think he would've loved Sticks and Stones Farm. Nestled in Newton, Connecticut, the retreat just 1.5 hours from the city and a little commune unto itself. The hub is a stone barn, and the surrounding cabins – as well as this charming houseboat – are for rent. There are fire pits, fresh veggies, and loads of hikes to help you feel one with the nature.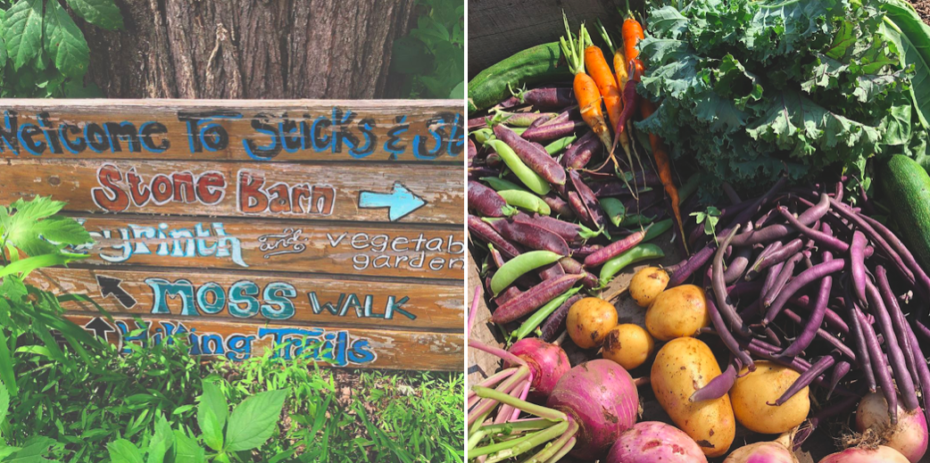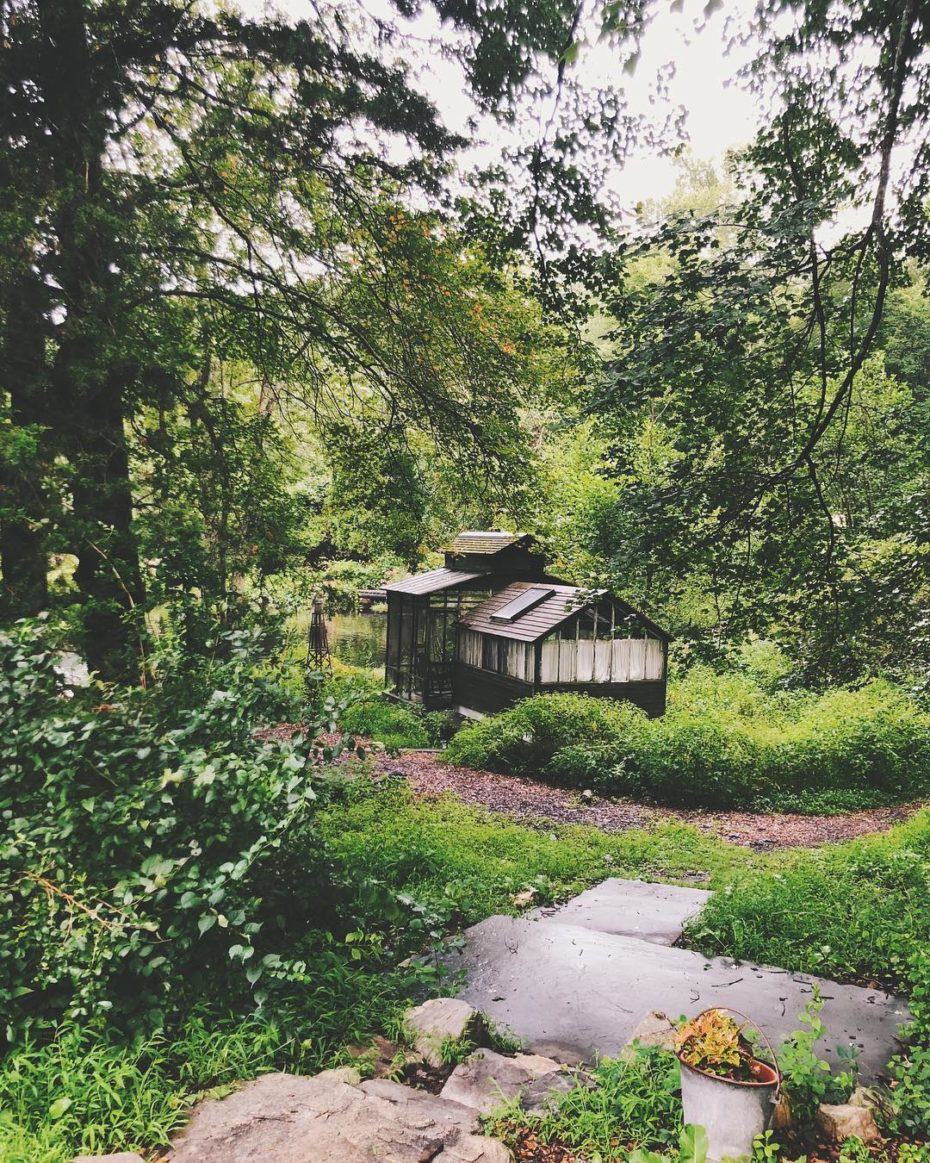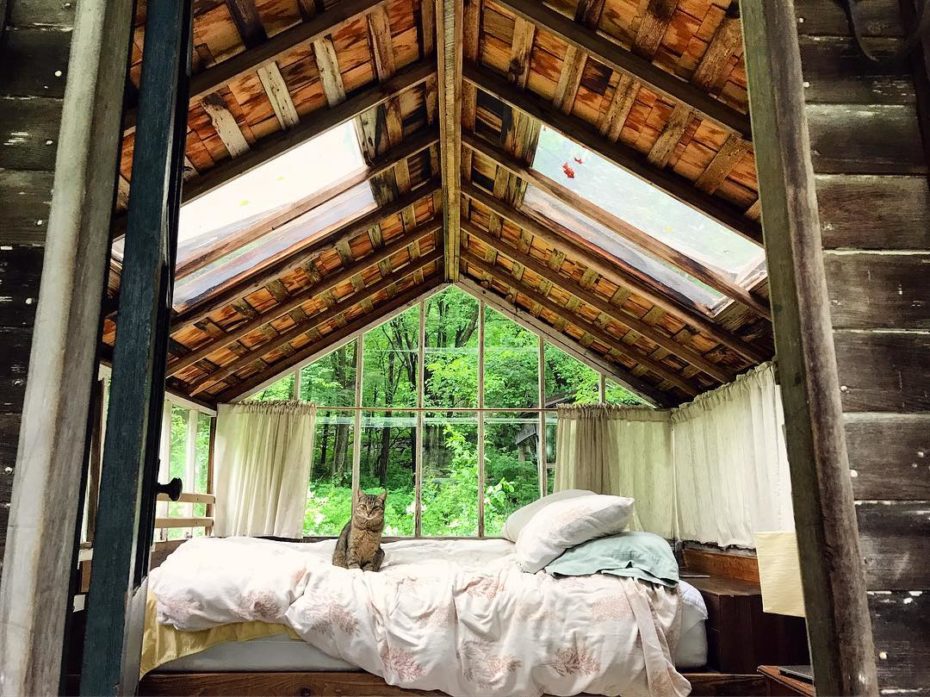 The houseboat slees 2 guests. Kitchen, bathroom and wi-fi are available in the stone barn. 2 night minimum at $110/night. Note: the farm is an alcohol free property, and kindly asks guests to respect their community practices. More info on Airbnb.
Cozy in Cold Spring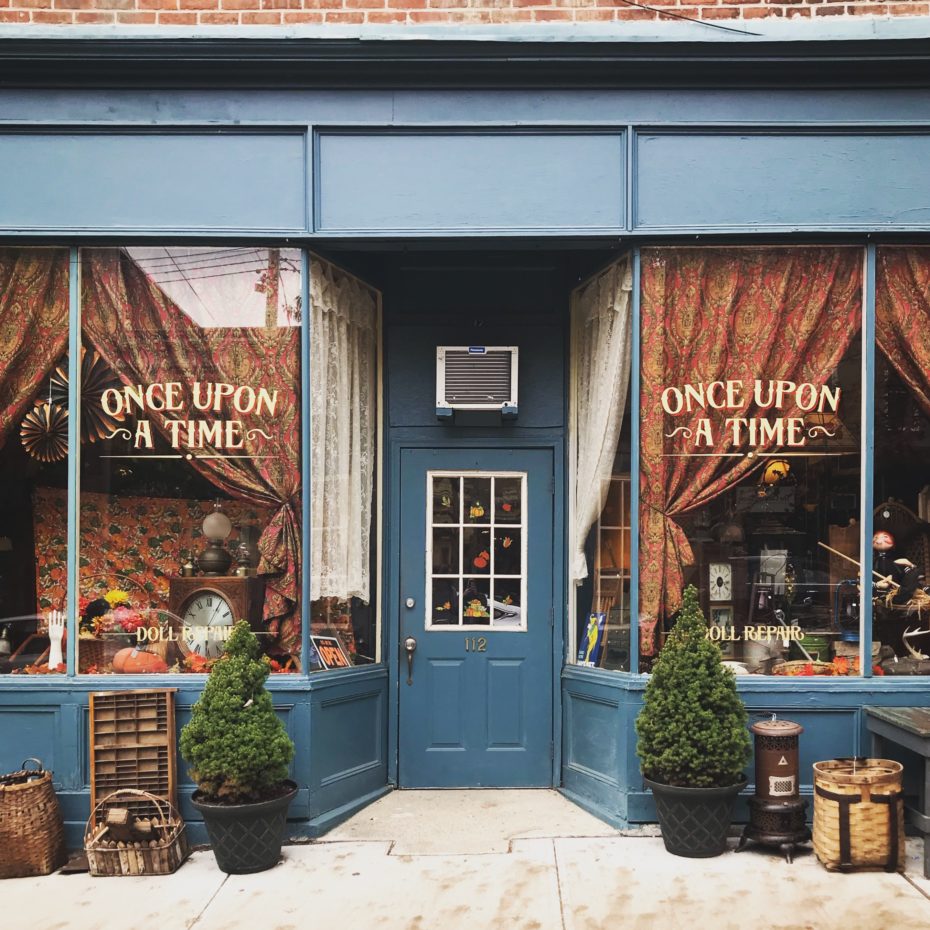 Just 50 miles from New York City is the charming village of Cold Spring. Regular trains leave Grand Central Terminal and take approximately 70-80 minutes. Make sure to find a seat on the left-hand side of the carriage leaving New York, as the track hugs the Hudson River, often just a few feet away from the window. Cold Spring's Main Street is a delightful example of "small town America," known for its well preserved 19th-century buildings, antique shops and incredible views of the Hudson River. Make sure to poke your head behind the picture perfect storefront of Once Upon a Time, where loveable old timers Bob and Barbara sell their antique miniatures, vintage toys, costume jewelry and other oddities.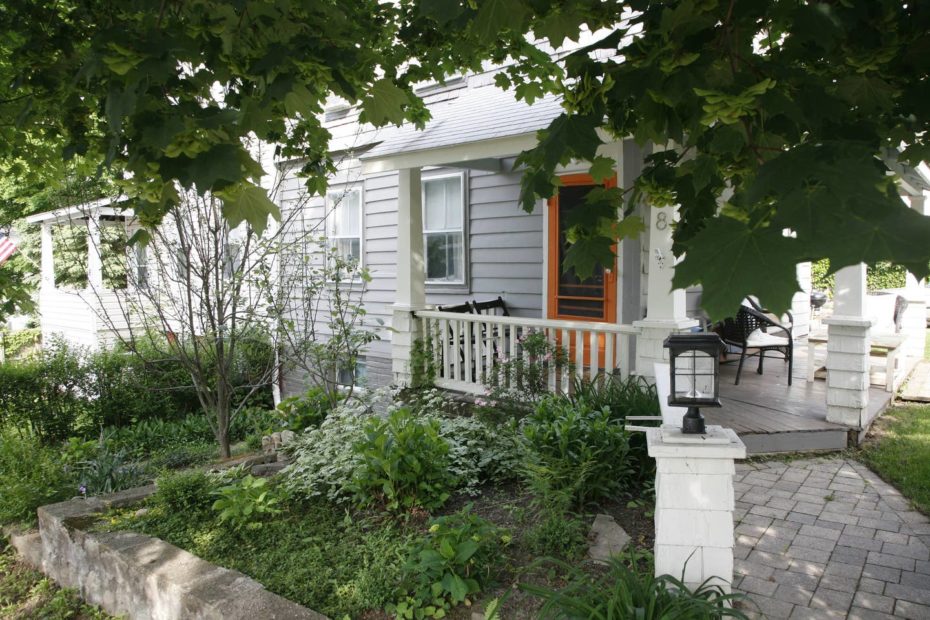 We found a cozy spot in the centre of town with its wraparound own porch complete with rocking chairs and a fireplace. The 1880s property has 3 bedrooms and can sleep up to 7 people.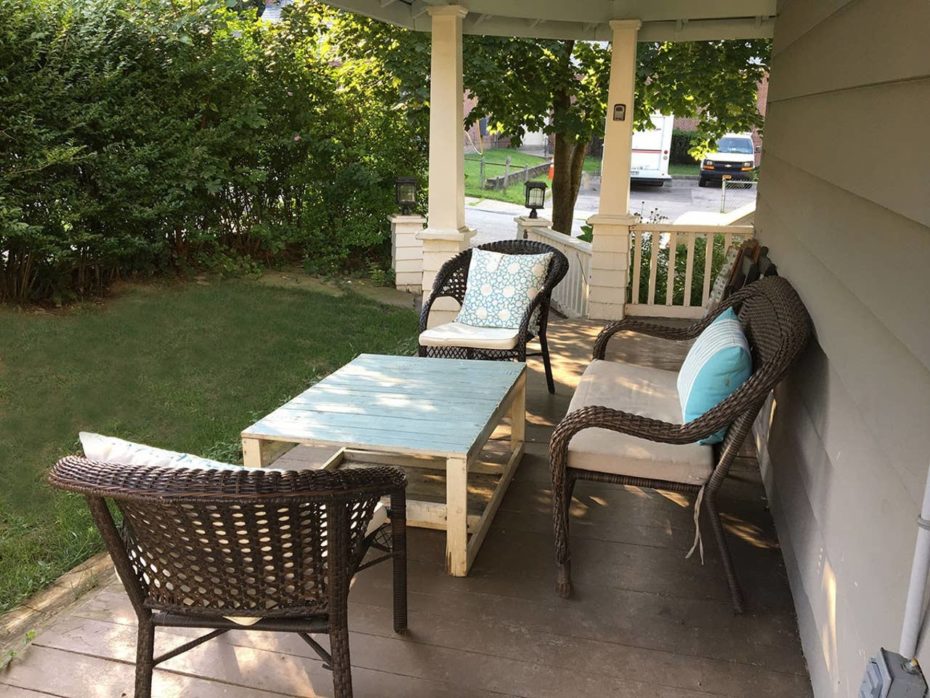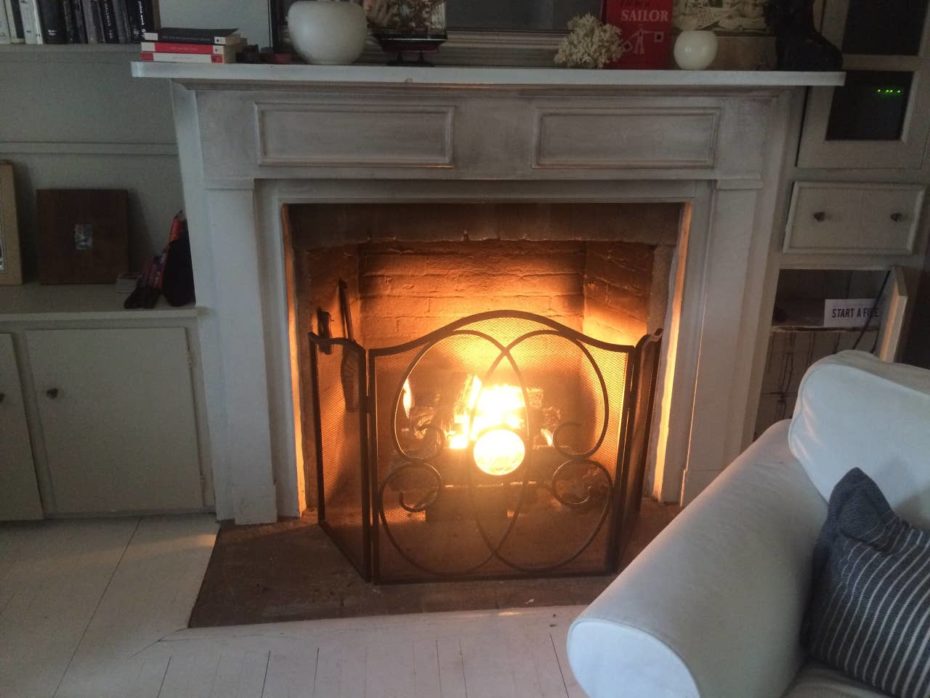 Stop for lunch at the colorful French saloon Le Bouchon, with its red chequered tablecloths and commendable faux French cuisine that makes you think of the old pioneer towns that tried to bring some French flair out to the Wild West. Sitting out on the porch if the weather permits with a bowl of French onion soup and a glass of port is a nice way to watch this small town go about its day. For something a little more American, get a hearty country-style brunch at the cute-as-a-cupcake Hudson Hil's Market & Café. For a pint, you'll head to Doug's Pretty Good Pub at number 54 Main Street, claiming to serve "the best burger in town, voted by some guy who likes burgers." Above all, do not leave this town without walking down to the water on West Street by the pergola to take in those views of the Hudson Valley. This land: what peace and beauty it has to offer!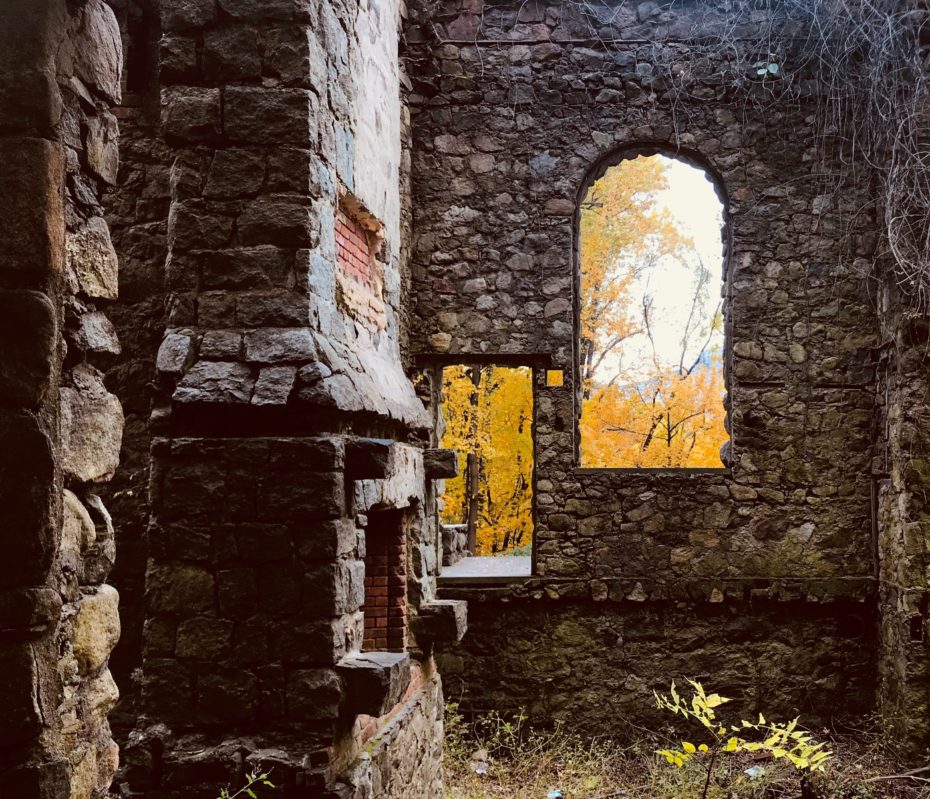 Hiding in the woods outside Cold Spring is one of the most captivating, and easily accessible, ruins in New York. The once magnificent Cornish Estate was built in 1917 for Edward Joel Cornish, President of the National Lead Company, and his wife Selina. The couple died tragically within a fortnight of each other in 1938, leaving the mansion empty, and a fire in the 1950s saw the grand home abandoned for good. Ever since, it's been slowly reclaimed by nature. But you can still get a clear picture of how beautiful this home once was. (Here are your parking space coordinates: N 41.4390505, W 73.973283). Bike and kayak rental are available from the town of Cold Spring on Main Street and if you prefer to camp out in the woods, we also found this nostalgic camper tucked away in the forest, near trail heads for spectacular hikes in the Hudson Highlands.
The 1930s Lakeside Cabin & Sauna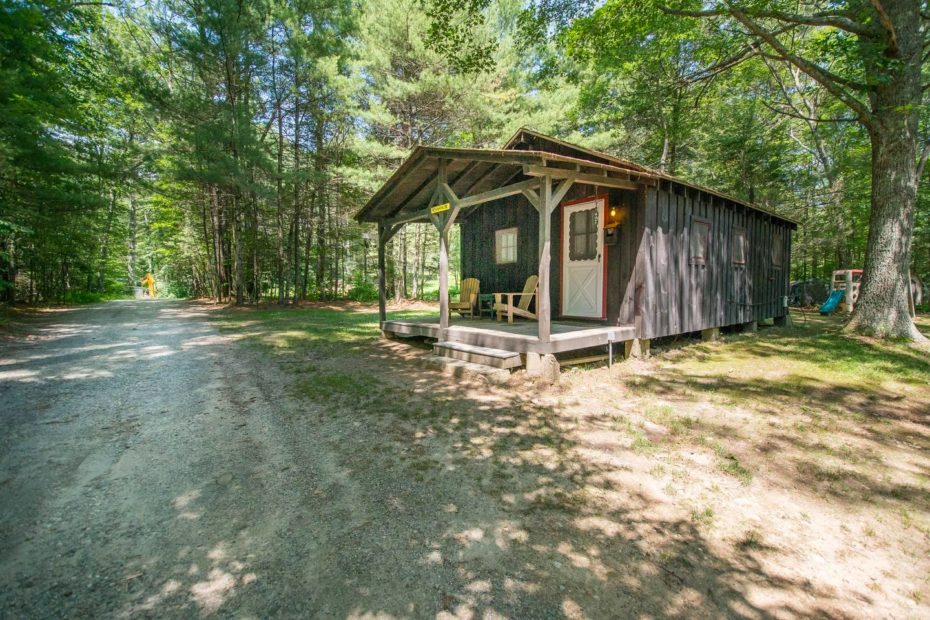 Probably the greatest deal out of all our picks. If you packed this baby to capacity, the nightly fare would be just $12.50 a night per peson! Located 3 hours North East of Manhattan in Voluntown, Connecticut, this 1930s cabin (aptly nicknamed "the Vinola") comes complete with stunning lakeside views, and a traditional wood-fired Finnish sauna. It's rustic, but you won't be roughing it: there's all the heating, wi-fi, and toiletry needs you could ask for.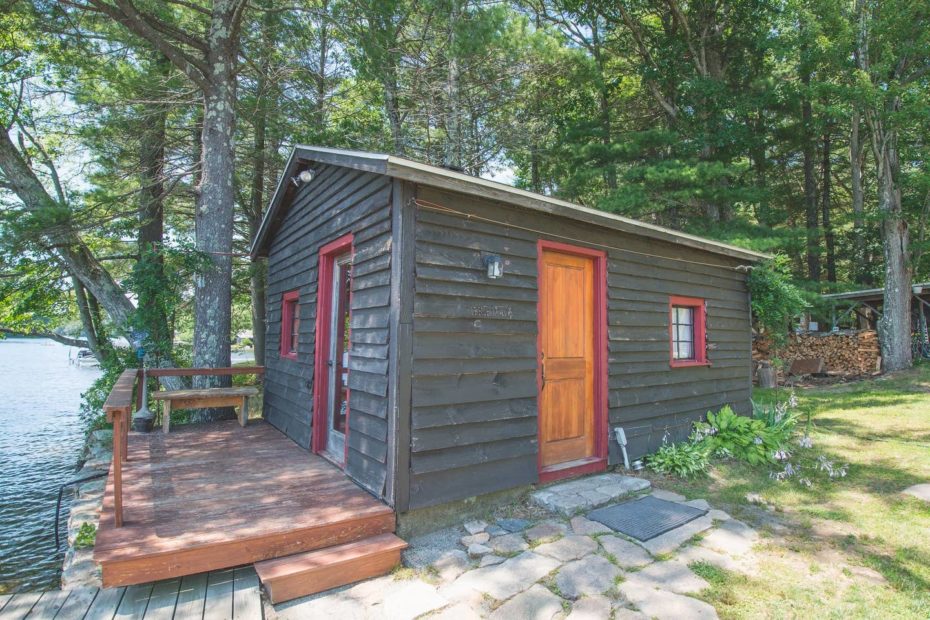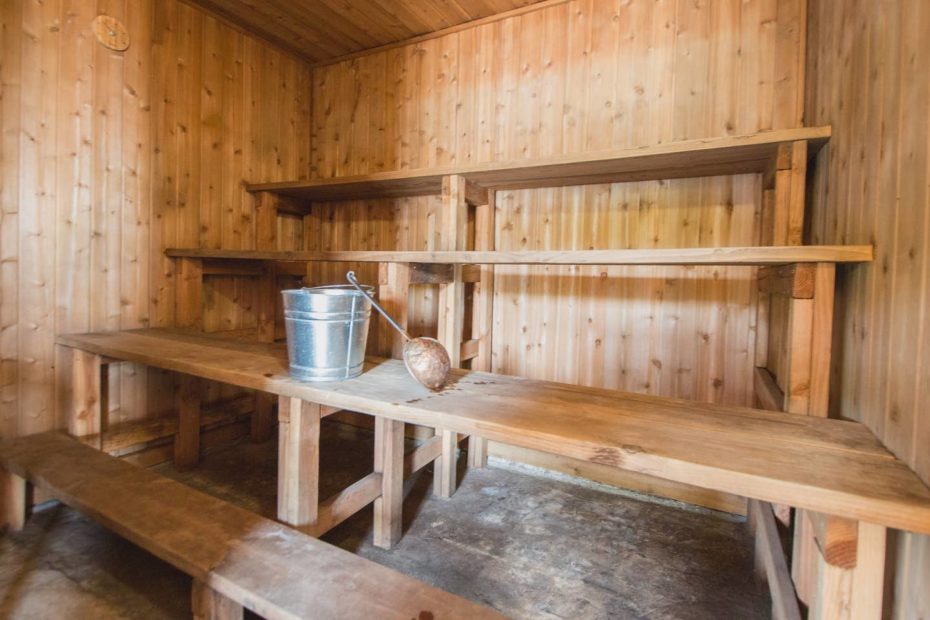 8 guests, 1 bedroom, 1 bed, 1 bath. $98/night. More info on Airbnb.
The Old Schoolhouse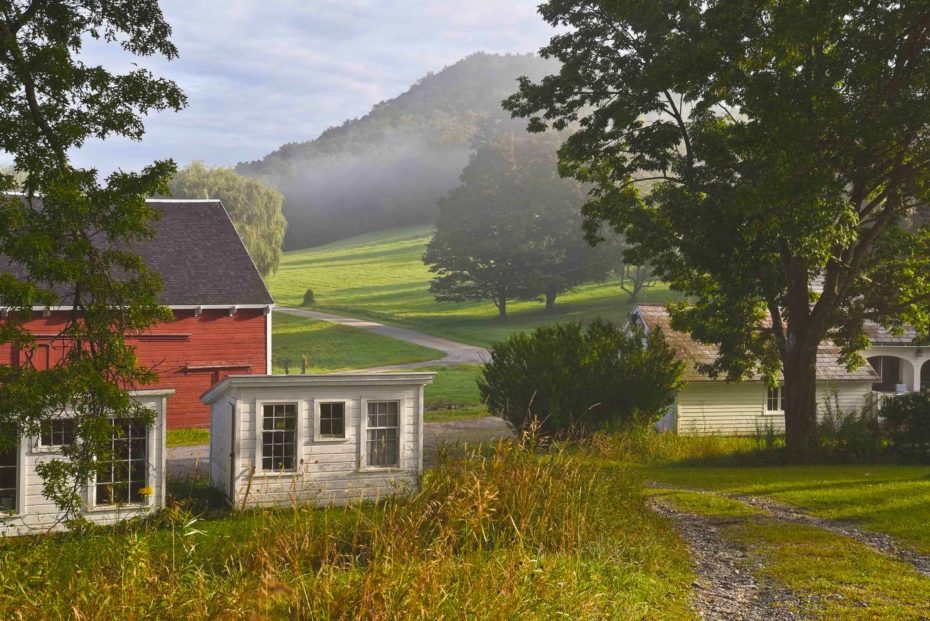 Some Airbnbs were just born to be on the 'gram, like this converted Vermont schoolhouse. It's a 3.5 hour drive from Manhattan, but totally worth it. "This newly-renovated historic schoolhouse overlooks our family's regenerative organic farm," write the hosts, "The Schoolhouse is bright & open, with a modern design & peaceful, rustic feel." You'll be putting your feet up in the middle of a 270 acre property complete with a hot tub. But let's be real: we're here for the barrel sauna, which looks like it was built by a very chic hobbit.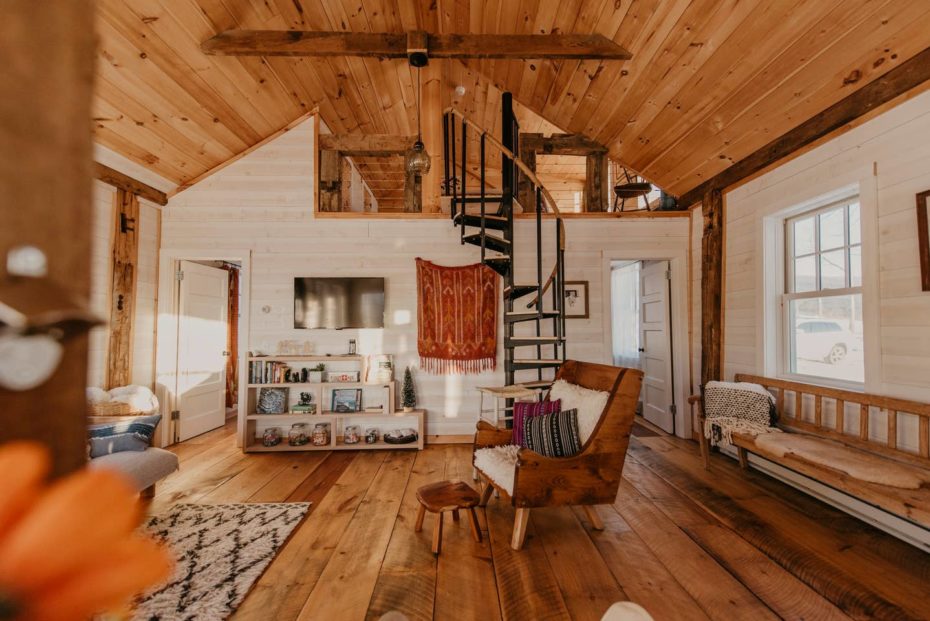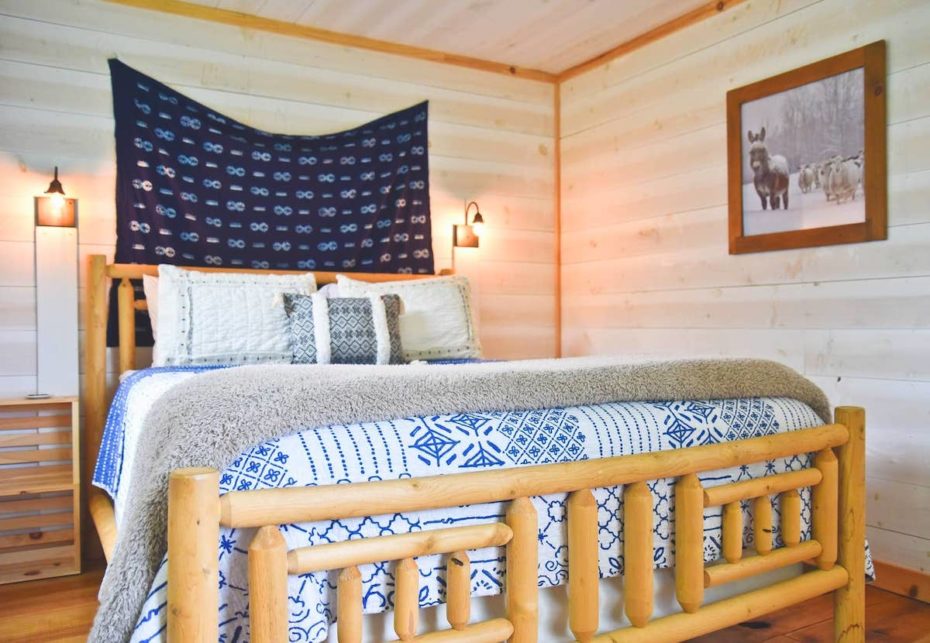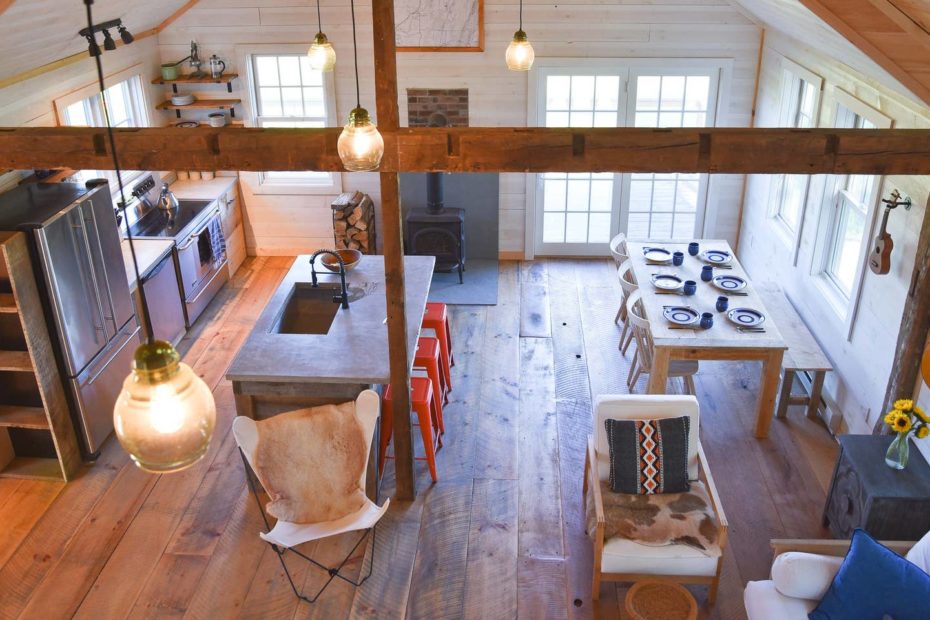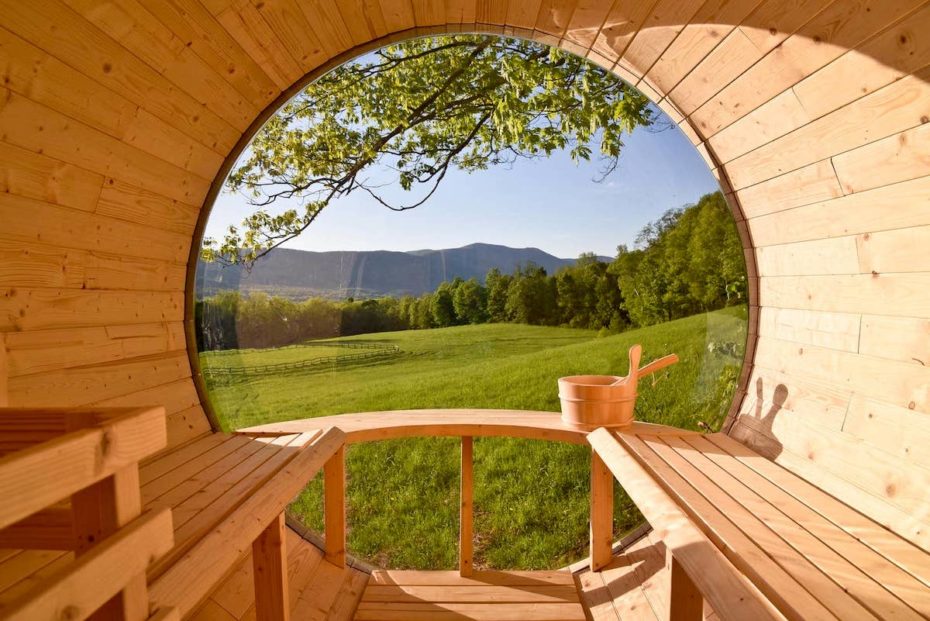 6 guests, 2 bedrooms, 2 beds, 1 bath. $223/night. More info on Airbnb.
The Cabin for Two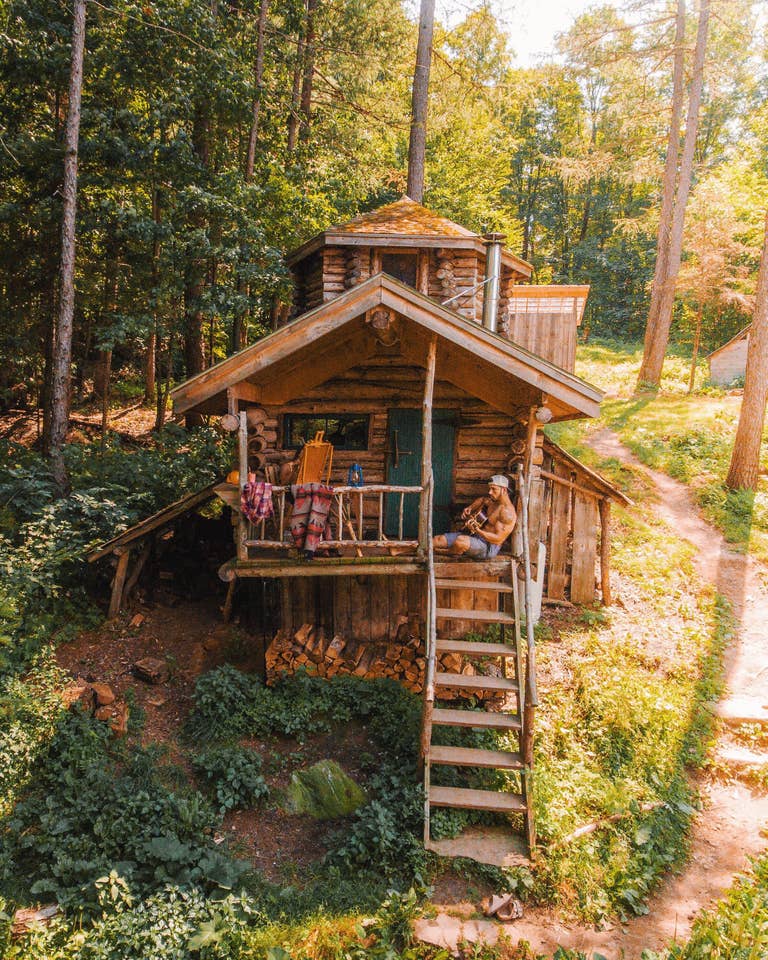 Ideal for popping the question, or for simply popping open a bottle of whisky with your bestie, this Bolton, Vermont, cabin is 5 hours from Manhattan – and totally off the grid. Its whimsical construction makes it the ultimate bohemian retreat, surrounded by swimming holes and hiking trails maintained by the host, Laura.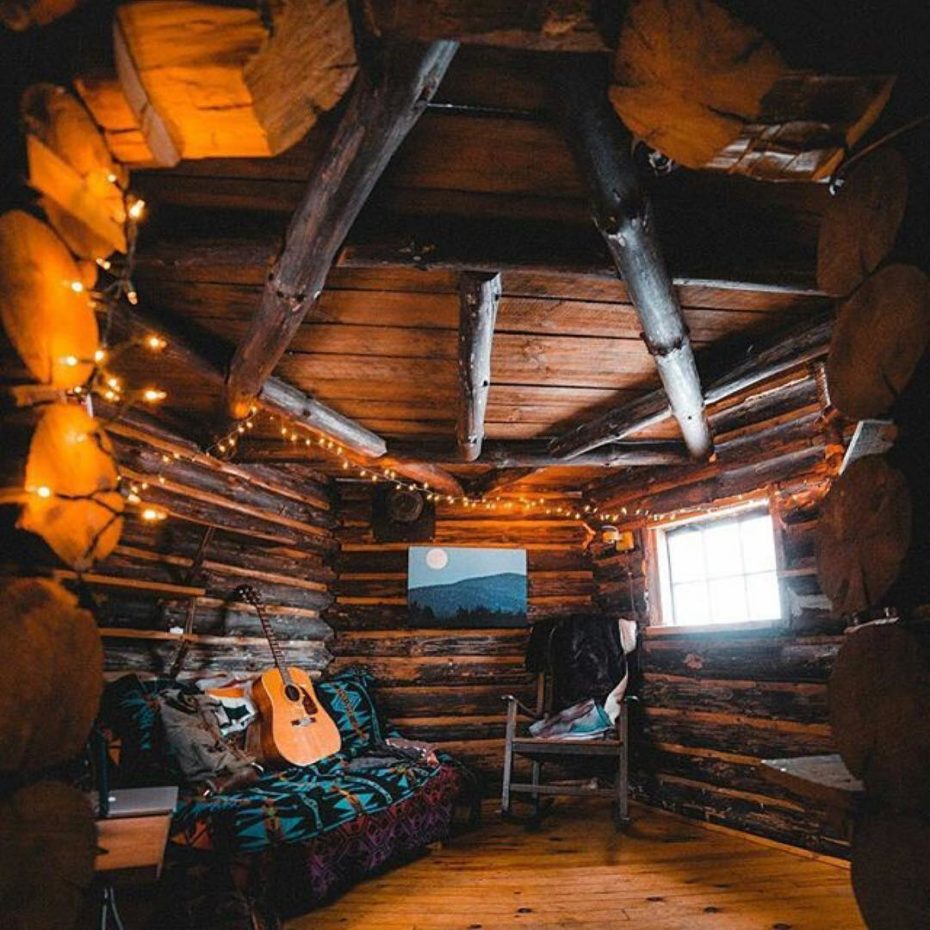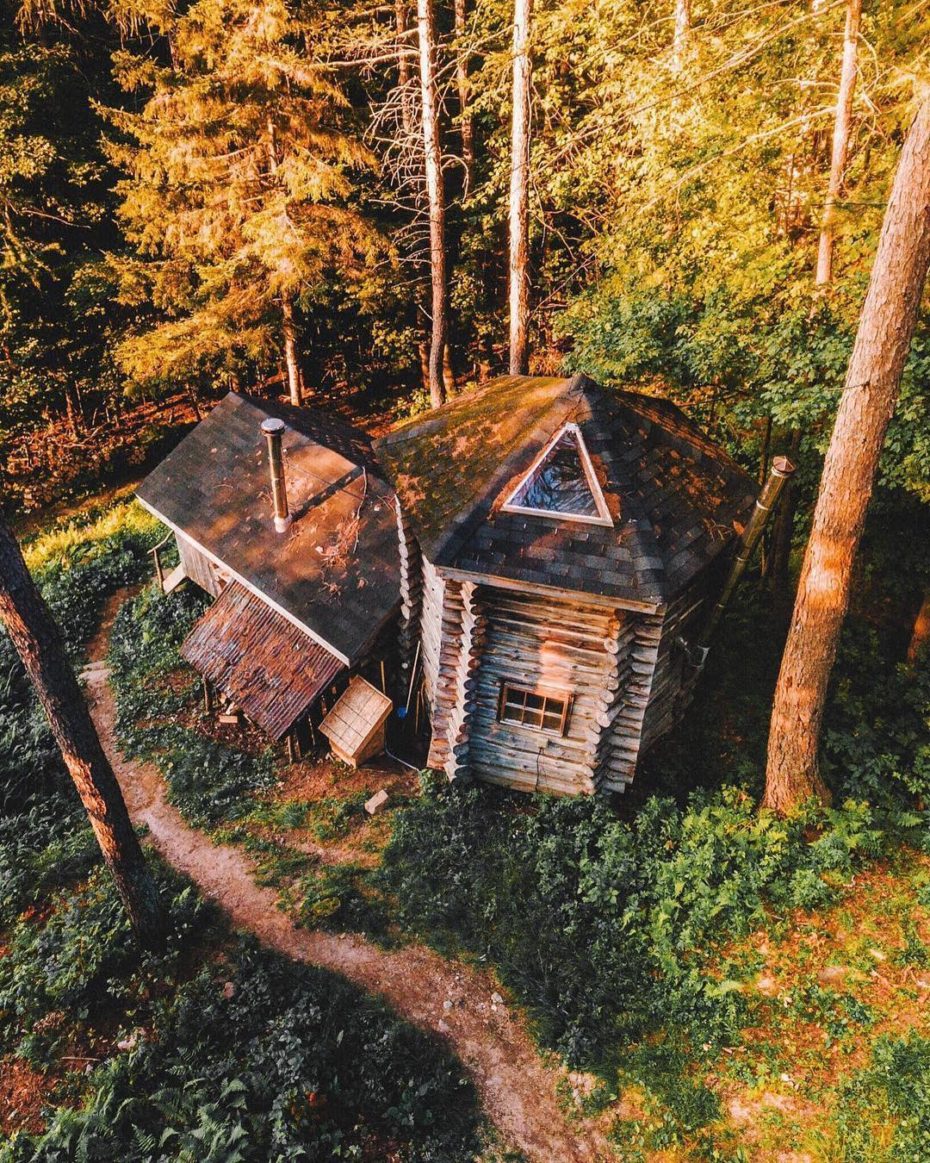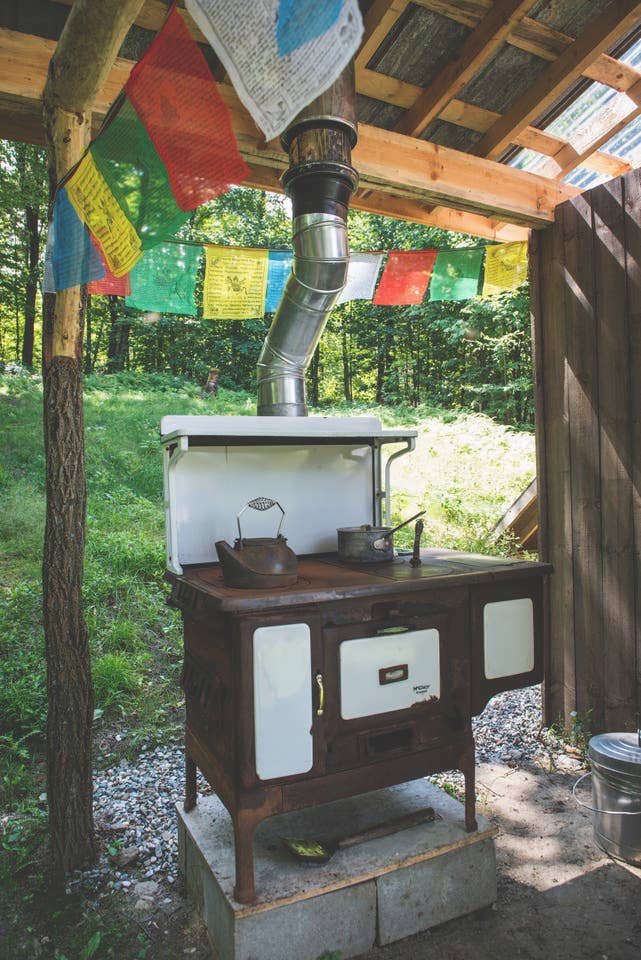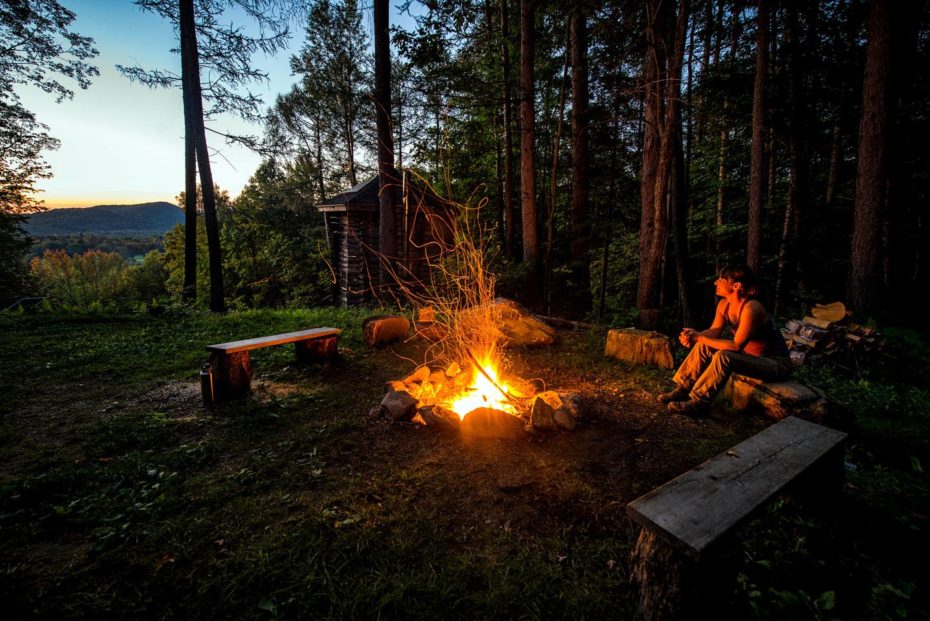 Sleeps 2 guests, with 1 bedroom, 1 bed, and 1 bath. $139/night. More info on Airbnb.
The Treehouse You Wanted as a Kid (Giant Slide Included)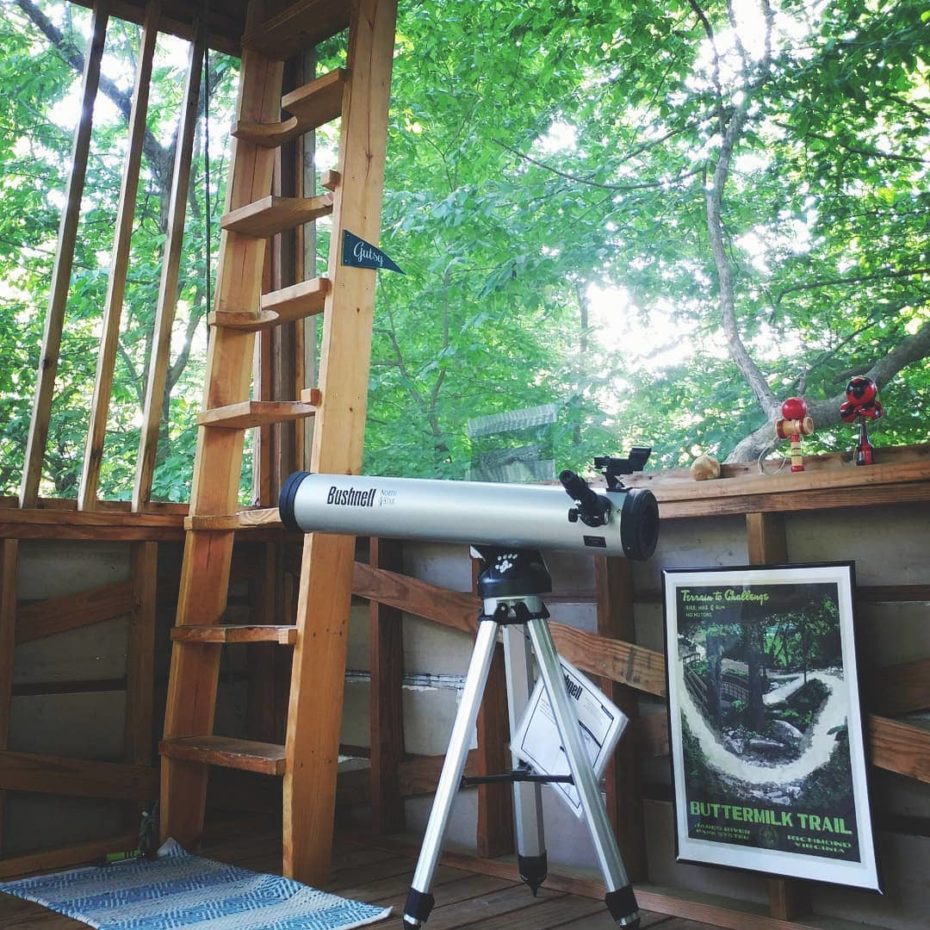 All our childhood fantasies come alive at this treehouse in Richmond, Virginia, which is about 5 hours from Manhattan and one of the most charming cities on the East Coast. Kids of all ages can stargaze with a telescope, or play a game of giant chess; take one of the provided bikes for a spin, or ride the giant slide (again, and again).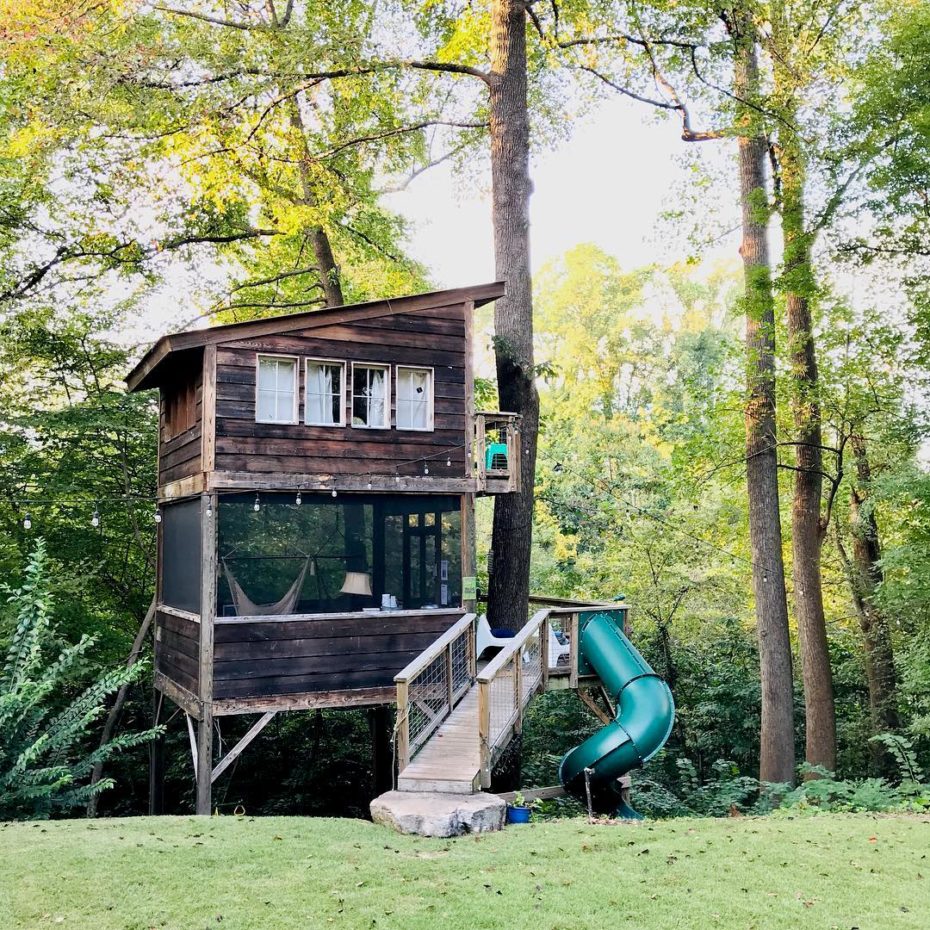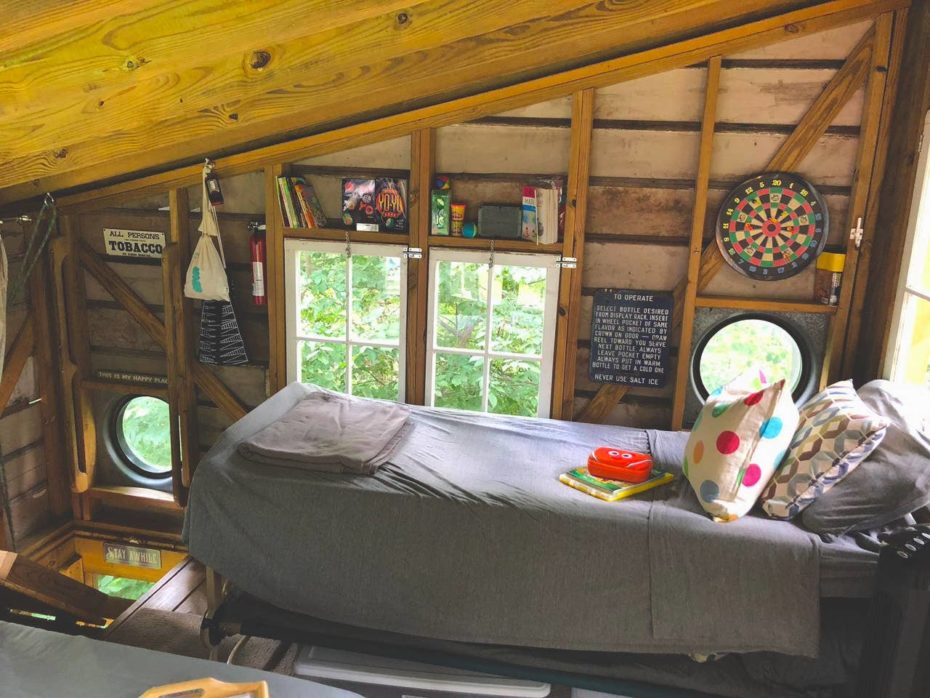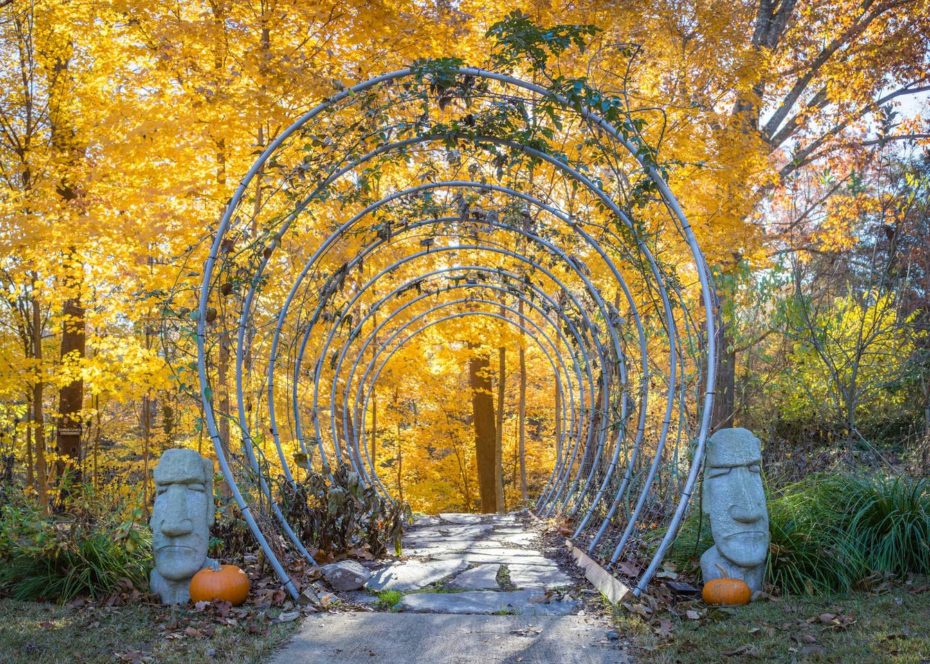 Sleeps 8 guests, with 2 bedrooms, 4 beds, and 1 bath. $227/night. More info on Airbnb.
The Miniature Castle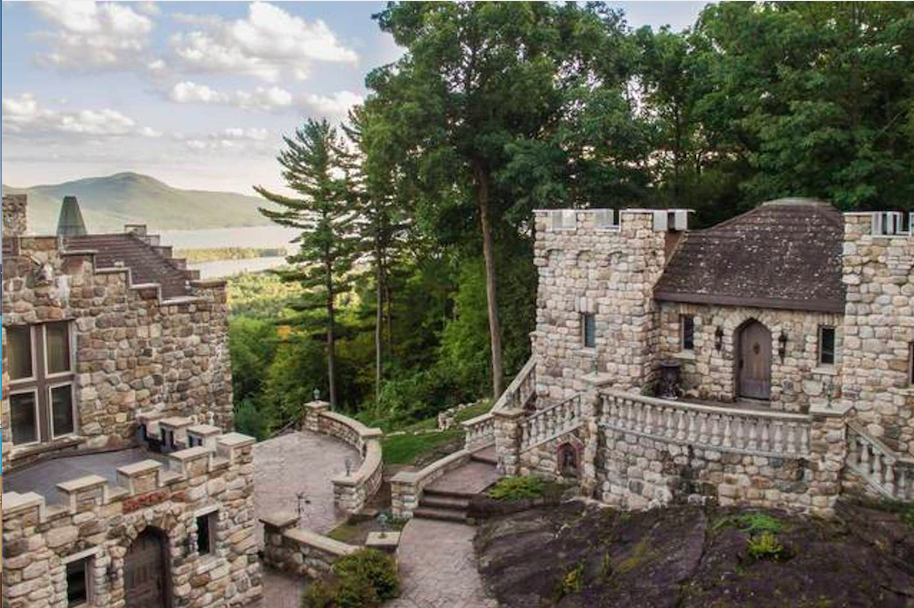 Last but not least, we travel 3.5 hours North to Bolton, New York, to an epic, cottage-castle hybrid perched above Lake George. Need we say more?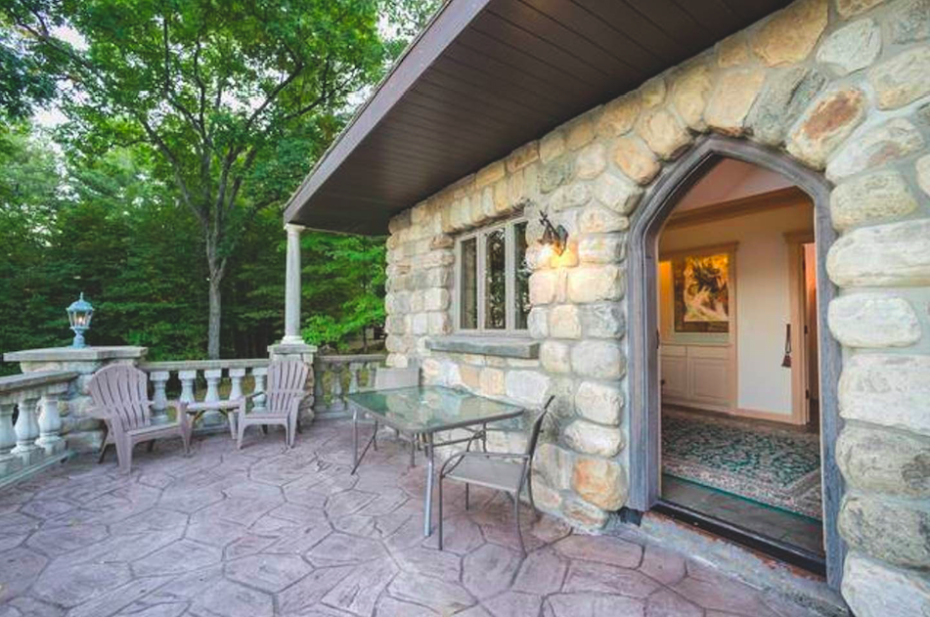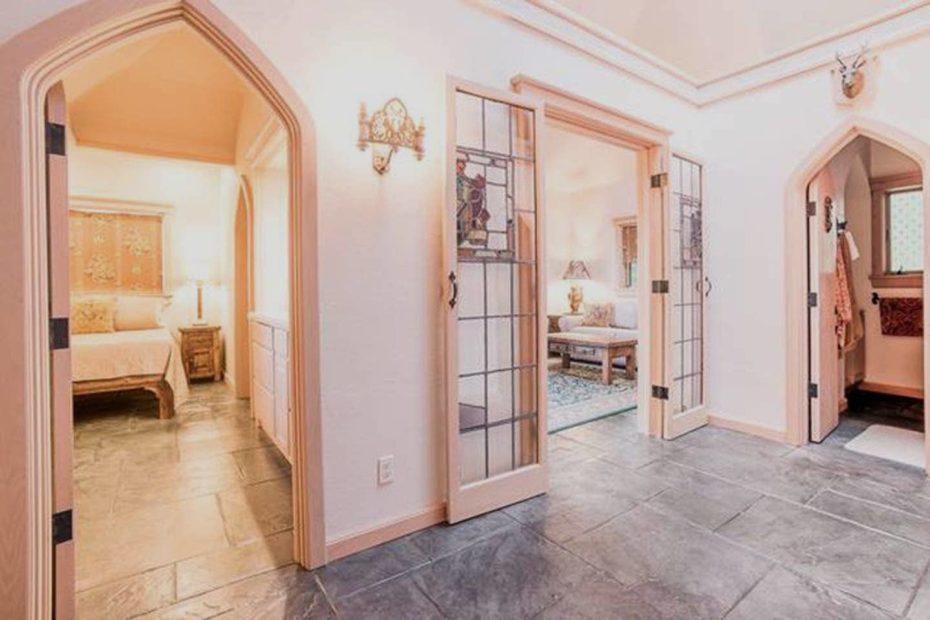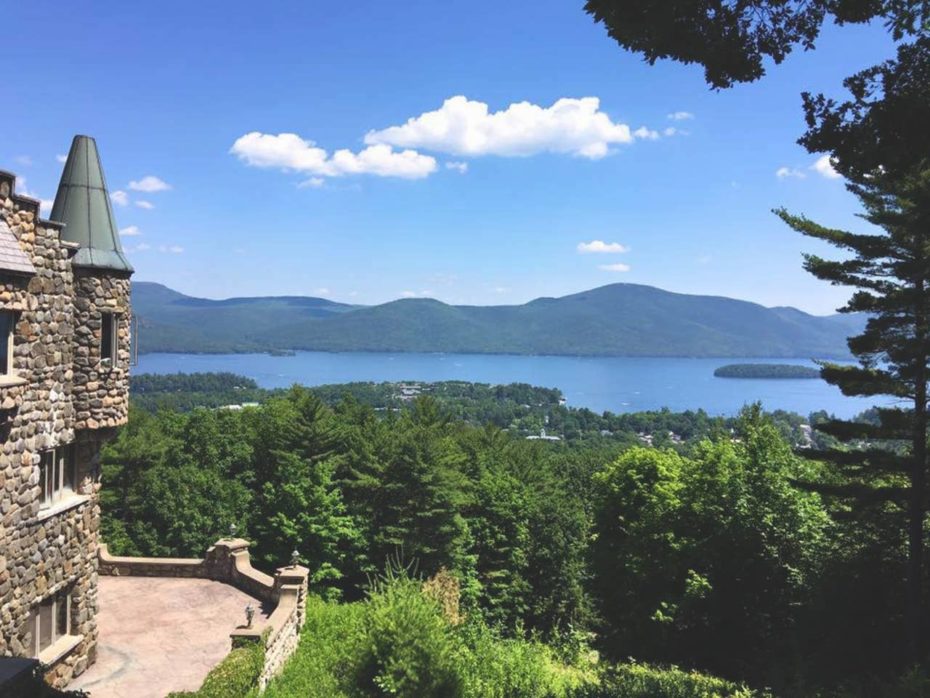 Sleeps 6 guests, with 2 bedrooms, 3 beds, and 1 bath. $495/night. More info on Airbnb.