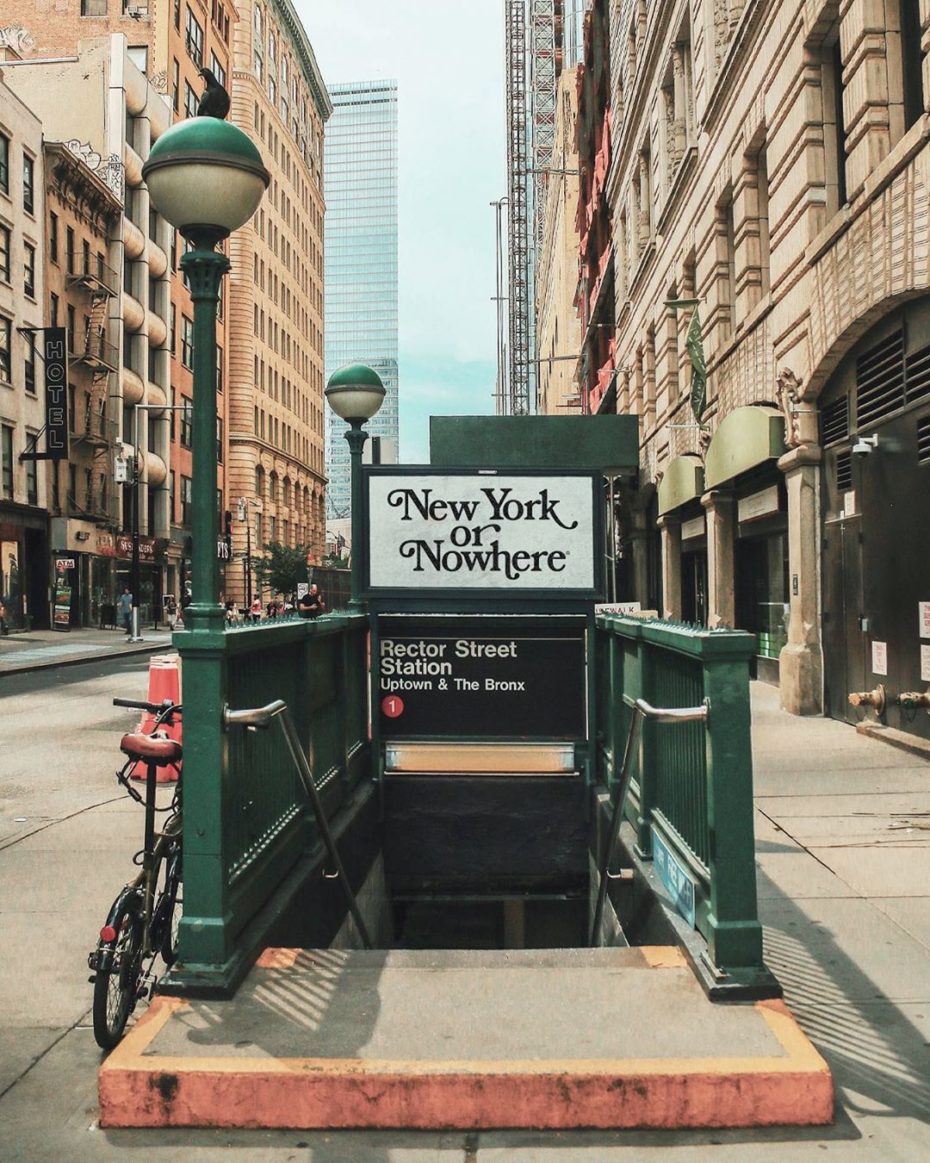 No matter the circumstance, "life finds a way" in New York City, to quote the wise words of Jurassic Park. This city always had an almost reptilian talent for regeneration, from the Great Depression to the rough 'n tumble 1980s to that fateful day on September 11th. Now, Covid-19 is the latest crisis to put that resilience to the test, and it has yielded a fresh crop of "New York Is Dead" essays and media debates. To that camp, we politely say: do a double take. Yes, the pandemic has been (more than) rough, but the past five months have seen NYC's community become more resourceful than ever. We're talking gardeners, bar tenders, and bookstore owners; activists, artisans, mom 'n pop shops and everything in-between. There are so many reasons why New York ain't dead, and could never be. Here are 13 to start.
1. New York Looks Out for New York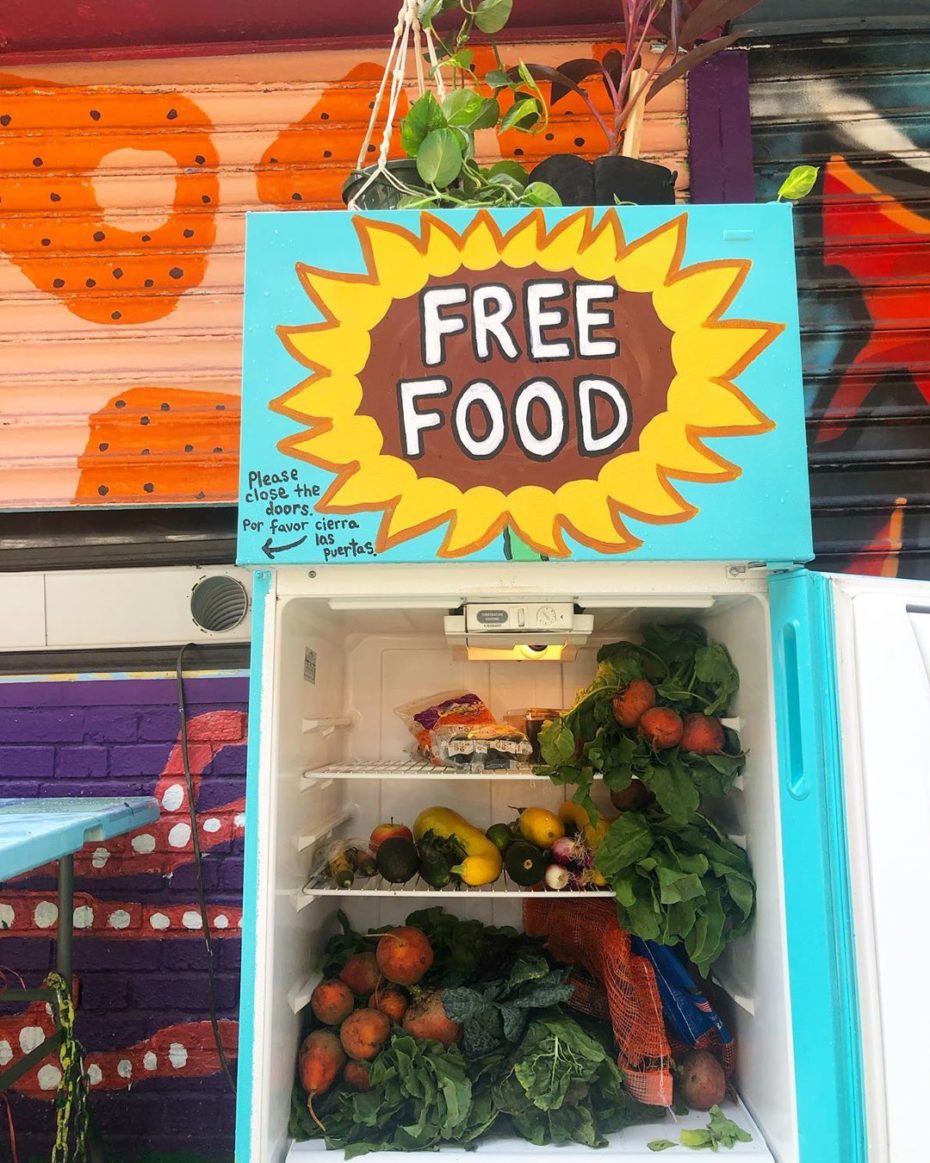 A "Friendly Fridge" is one of those ideas that sounds so seemingly simple, yet genius (because it is). Open 24/7 as food sources for New Yorkers, these colourful fridges are packed by the community with fresh veggies and cooked meals. While they're not new to the city, there has been a new wave of fridges in light of the pandemic – and in interest for volunteering with some of the organisations who install them, like The Living Gallery in Brooklyn, which is a hybrid free pantry and gallery space.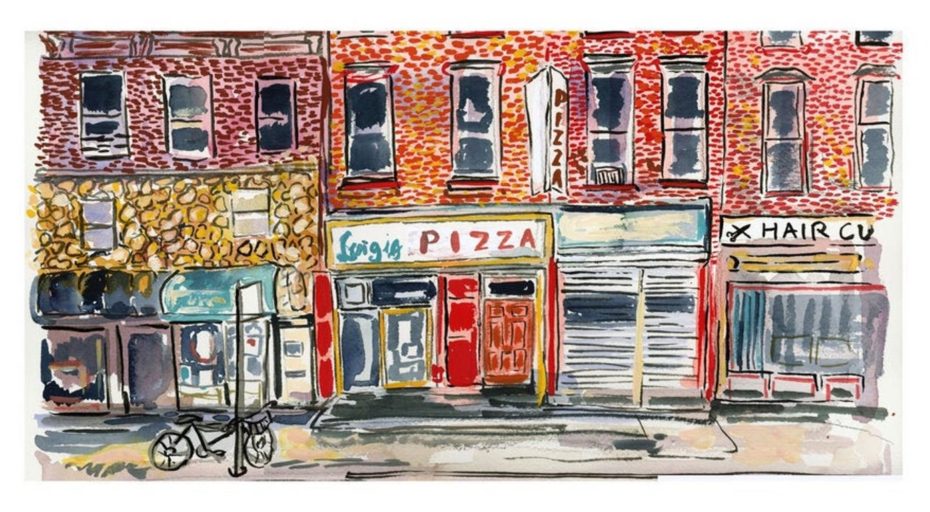 As small businesses adapt to the pandemic, New Yorkers have also stood up in incredible ways to support small businesses of every kind. Watch this heartwarming moment Chinatown business owner Henry Yao was paid a visit by local Instagrammer who helped raise funds to keep his store afloat…
"There's nothing worse than someone who complains about NY dying but does NOTHING to help keep it alive"

– Nicholas Heller, New York Nico
Local Instagrammer @NewYorkNico has been doing the city proud by checking up on his favourite Mom & Pop shops and raising awareness in their time of need.
2. Who Said NYC doesn't Have Nature?
Many New Yorkers split for smaller, pastoral towns during lockdown, but you don't have to go Upstate to get some greenery. Admittedly, a car or bicycle or parachute would be ideal for reaching some of the following escapes, but not all! Here's our short-list for the parks and pockets of nature that have been thriving this summer: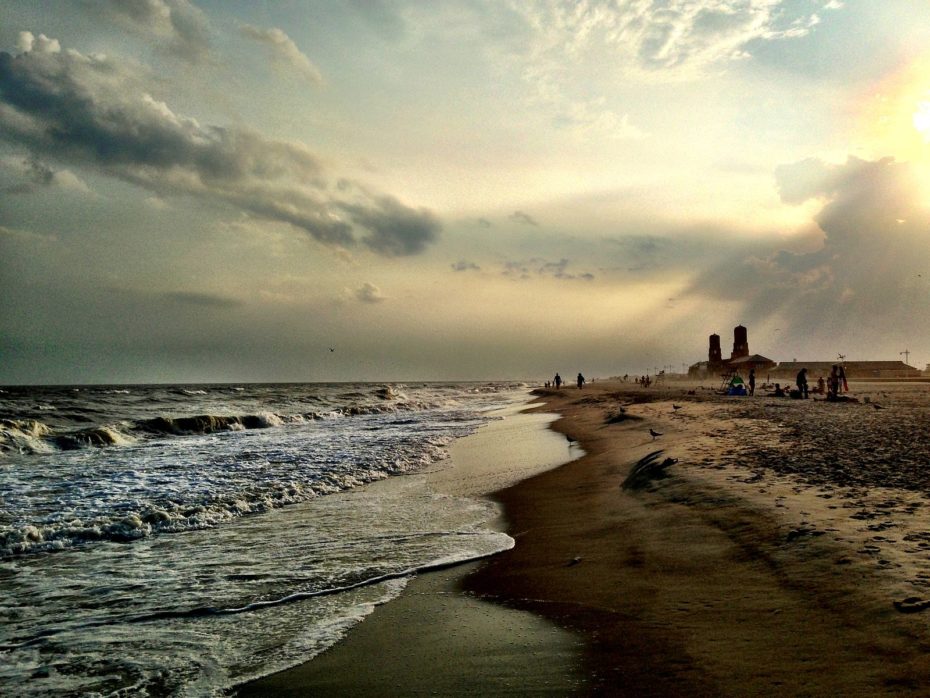 Central Park – With over 800 acres to explore, you know this NY icon still has some secrets like the Ramble and its mysterious cave. And did you know you can go fishing in Central Park too?
Rockaway Beach – Take the subway to the beach, take off your mask, nap in the hot sand, and splash into the cool sea. What pandemic?
Untermeyer Gardens – Take a stroll through Yonkers' forgotten Garden of Eden and pack a picnic to enjoy within its walled Persian paradise, natural botanical beauty, early Beaux-Arts follies and far-stretching ponds.
Prospect Park – Brooklyn's backyard, as they say. Hundreds of acres of lakes, woods, rolling fields and wild mushrooms (don't eat!).
Brooklyn Botanical Garden – Nestled right by Prospect Park, only here will you find a Braille sensory garden (the first of its kind), and a garden with every last plant mentioned in Shakespeare's plays. Book in advance.
Green-Wood Cemetery – Believe it or not, Victorians used to dine and date in cemeteries. Green-Wood is one of the oldest in the US, and always has an exciting calendar.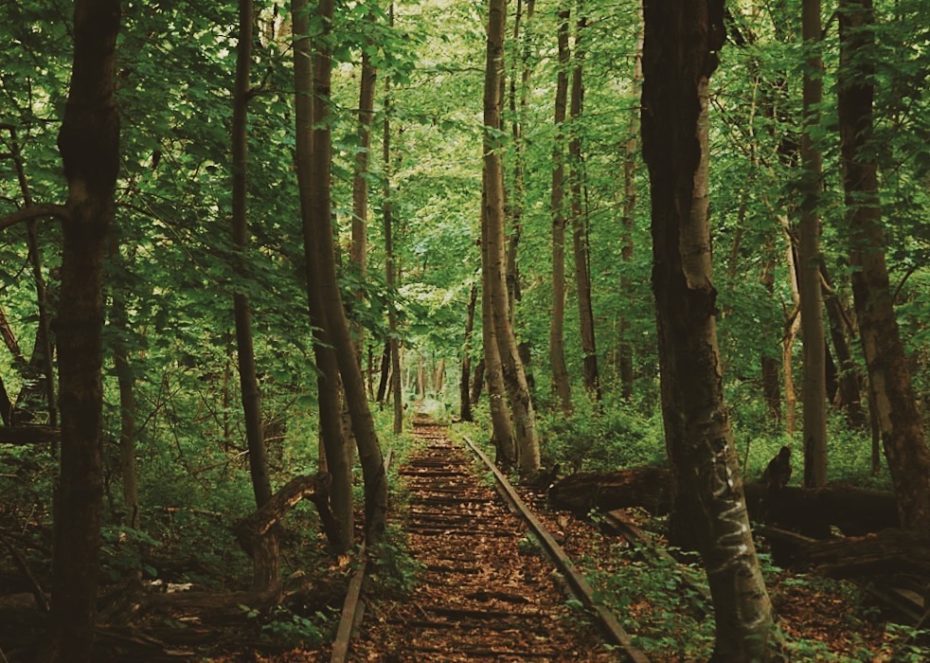 Queensway – like the High Line, if it was still abandoned, this forgotten elevated railroad running through the back gardens of Queens has become an urban wilderness, making it the ideal stomping ground for an urban explorer. Adventurous souls can find a good access point to the railway at the children's park on Fleet Street.]
Domino Park – 6-Acres of waterfront Williamsburg have been recently transformed into a wonderland with water attractions and a jungle gym for the kids, recliners with Manhattan skyline views, and miniature gardens.
Battery Park Bee Village – Once one of the most downtrodden parts of the city, the Battery Park Bee Village is one of our favorite bee villages in city (there are quite a few).
Fort Tryon Park – Not only does it house the magical, medieval Cloisters museum in Inwood has breathtaking, bird's eye views of the Hudson.
McGolrick Park – Opened in 1891, this small park has a Parisian feel thanks to the 18th-century colonnade.
50 Kent Pop Up – An improbable, grassy knoll plop in the middle of the industrial waterfront, this new park feels almost surreal with its Manhattan skyline views and candy coloured tables. 50 Kent Ave, Brooklyn, NY 11249
Socrates Sculpture Park – A lesser-known Long Island City gem with waterfront views, a packed events calendar, and a rotating series of wild installations. 32-01 Vernon Blvd, Queens, NY 11106
Queens County Farm Museum – The only historic working farm left in New York City, with a calendar and events adapted for these Covid-times.
Speaking of greenery, many local farms also got creative with their crops. A 1-acre farm on Randall's Island began donating its veggies to pantries in April. Donations also came pouring in to local food banks when restaurants shut down. One of our personal favourite farms, Brooklyn Grange, continues to grow and harvest food for Rethink Food NYC every week. If we may say so, Mother Nature will always continue to in the most unexpected places in the city.
3. Still Dancing in the Street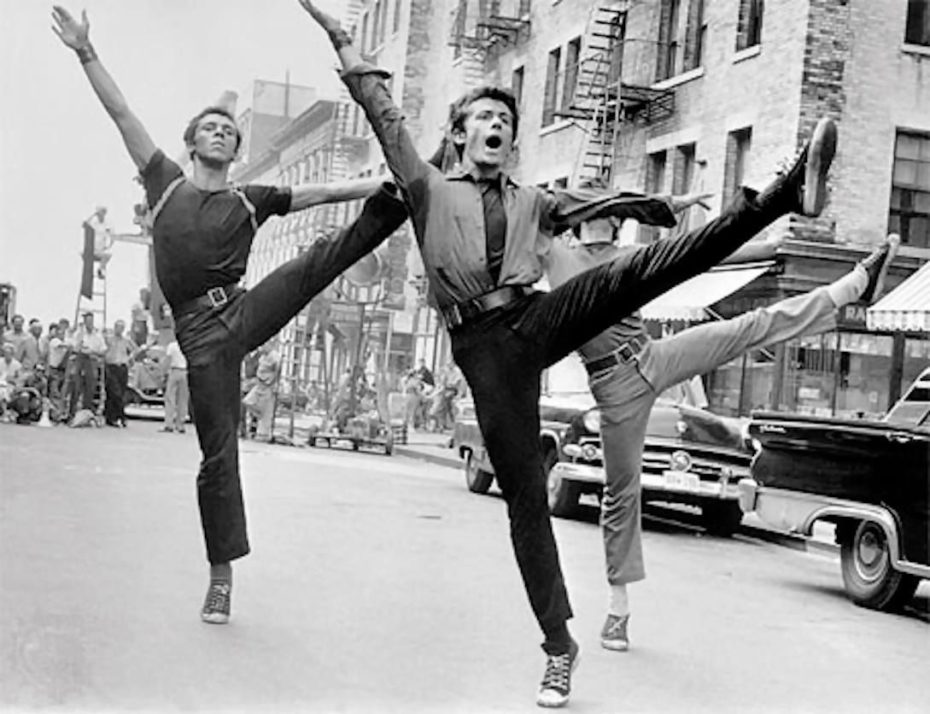 Block parties aren't new to New York. But this Clinton Hill gathering, which started forming as folks were emerging from deep lockdown, took the art to the next level. Neighbours dance, skate, and hula hoop – they even sing opera.
"The party originated with one family: president of the block association Gail Bryan-Vill," reported Intelligencer on the gathering, which takes place at St. James Place in Brooklyn, "whose husband and son started playing music from their brownstone to accompany the nightly [7:00pm medical and essential worker] clap." That clap caught some rhythm, and turned into a socially distanced block party every weekend, like clockwork.
We're also just gunna leave this here.
4. NYC's inner-European Alter Ego has come out to Play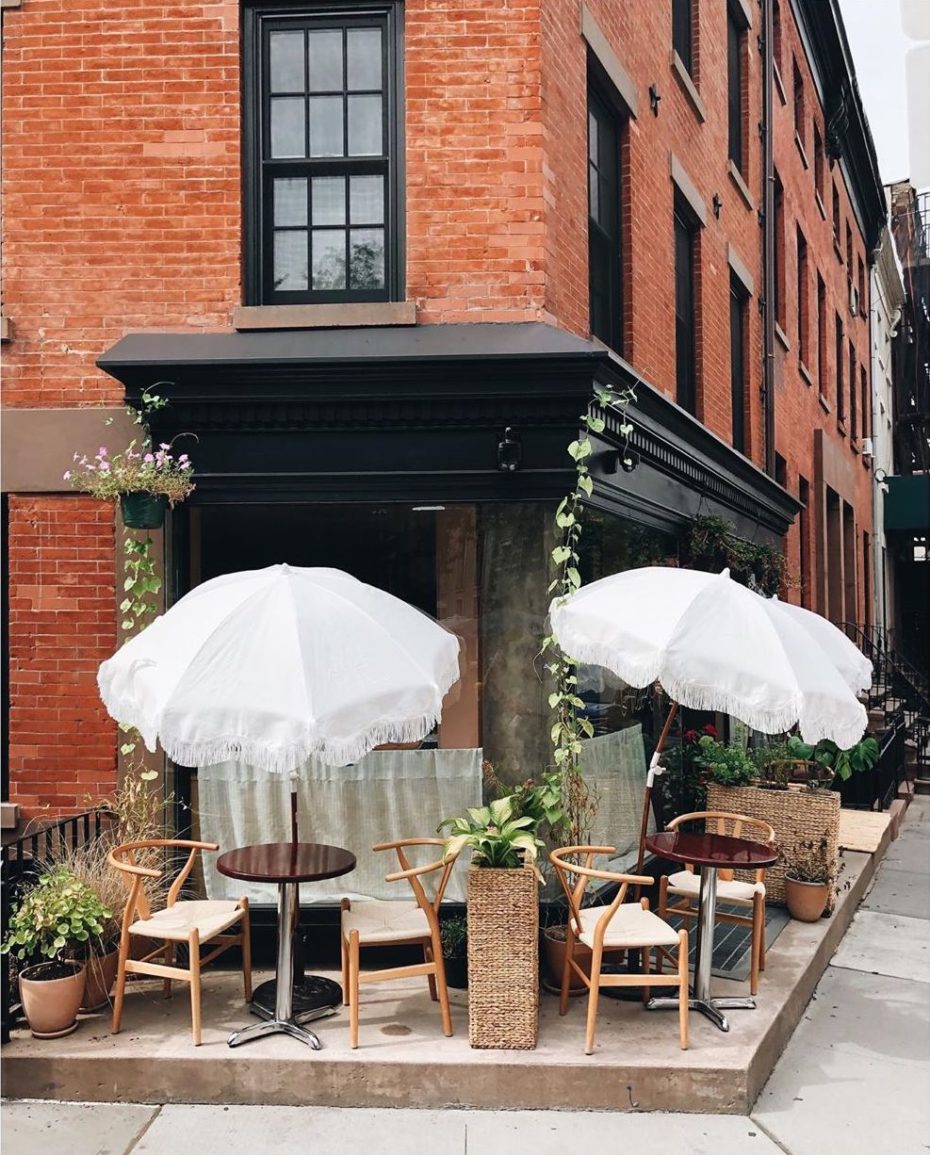 Paris, is that you? We always knew NYC had a chic European side didn't we? And this summer, it shined through. The streets of NYC transformed into terraces that spilled out from the sidewalk as lockdowns eased, making the streets feel like a hybrid of New York and Somewhere, Europe. We're talking both old mom 'n pop spots, to new joints that opened right before long-down. This week alone, a wild pop-up bar arrived called "Banzarbar." The shipwreck-inspired patio just washed up on the Lower East Side: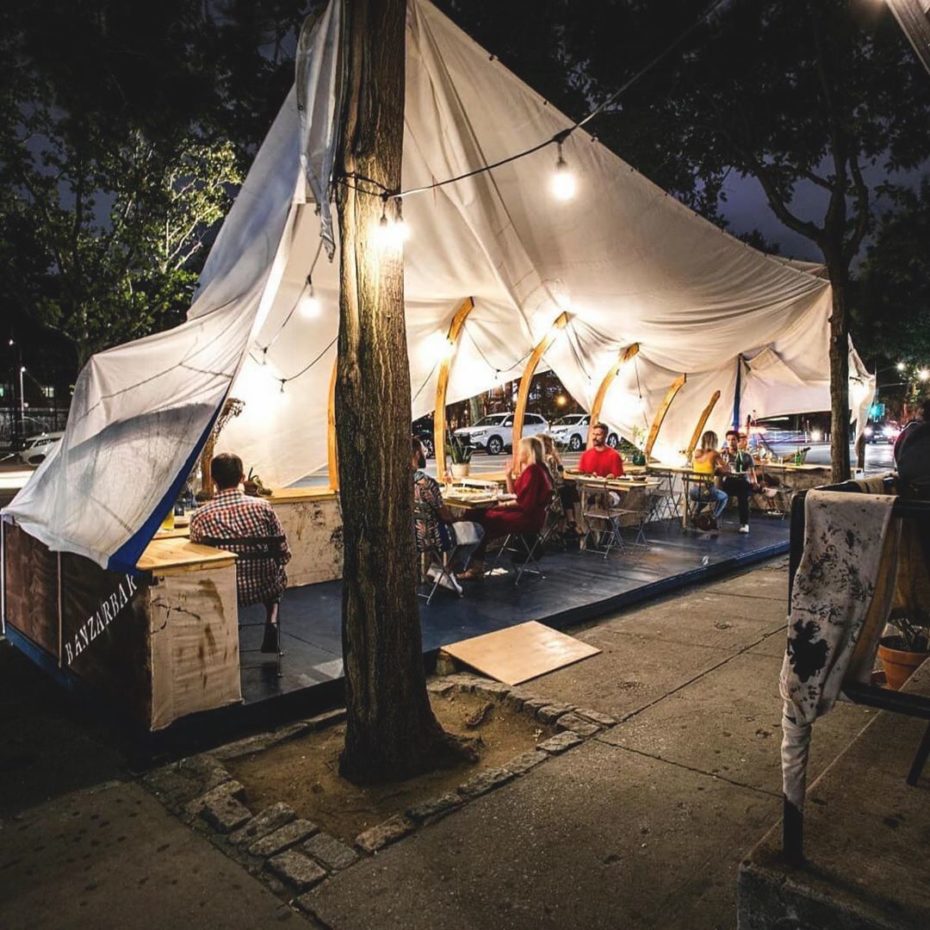 We all know the Covid dining code by now, but we'll repeat for posterity: tip, tip, tip! Wear a mask. Be extra mindful of space. Now, here have been some of our favourite summertime bars and restaurants…
Molasses Books – This charming, modern beatnik bookstore serves up coffee ad wine on its pop-out terrace. 770 Hart St, Brooklyn, NY 11237
Sylvia's – A hallowed, Black-owned Harlem watering hole for soul food. 328 Malcolm X Blvd, New York, NY 10027
Her Name is Han – Delicious Korean comfort food in Koreatown, AKA K-Town, which has become one of the liveliest stretches of the outdoor Manhattan dining scene. 17 E 31st St, New York, NY 10016
Baylander Steel Beach – This new restaurant is perched on the Hudson, in a small aircraft carrier that was actually used during the Vietnam War. Hudson River Greenway, New York, NY 10027
Night of Joy – This bar is a bohemian oasis in Williamsburg with a dreamy, green rooftop. 667 Meeker Ave, Brooklyn, NY 11211
The Turk's Inn – This retro Midwestern supper club was reborn in Bushwick last year. Catch a comedy show on its roof! 234 Starr St, Brooklyn, NY 11237
Nom Wah Tea Parlor – A legend of Chinatown with some juicy century-old history, and even juicier dumplings. 13 Doyers St, New York, NY 10013
Sally's – This Black-owned Caribbean-Asian fusion restaurant opened right before lockdown and has an adorable corner setup with fairy lights. 151 Tompkins Ave, Brooklyn, NY 11206
Brooklyn Bavarian Biergarten – An extension of Grand Prospect Hall, a stunning four-story banquet hall and the last outpost of Victorian grandeur in New York. Pour one out for the late owner, Mr. H. 265 Prospect Ave, Brooklyn, NY 11215
Sunny's Bar – A bric-a-brac filled Red Hook dive bar founded in the 1890s, right on a sleepy waterfront where little has changed. 253 Conover St, Brooklyn, NY 11231
The Bergen – Black-owned restaurant serving delicious homemade burgers, wings, and fries. Cherry on top is their lineup of live music. 1299 Bergen St, Brooklyn, NY 11213
5. Cool Stuff like Drive-In Movies are Now a Thing
Movie theatres are going to be one of the last things to reopen in the city, so locals started bringing back the good 'ole drive-in cinema. The beloved Bel Aire Diner in Queens, est. 1965, began doing screenings, and the folks behind the Tribeca Film Festival organised free drive-in screenings into August in the Bronx and Long Island. In Greenpoint, Brooklyn, an entirely joint, "Skyline Drive-In," was founded right on the waterfront with a beautiful view of the Manhattan skyline.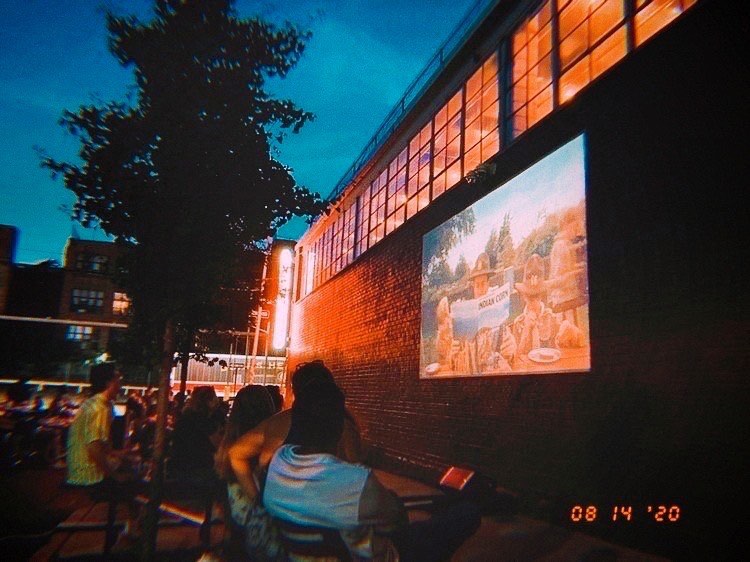 Our favourite picture house in Brooklyn, Syndicated has also been offering sidewalk cinema screenings. Stay tuned to their instagram for the program.
6. The New York Hustle Never Stops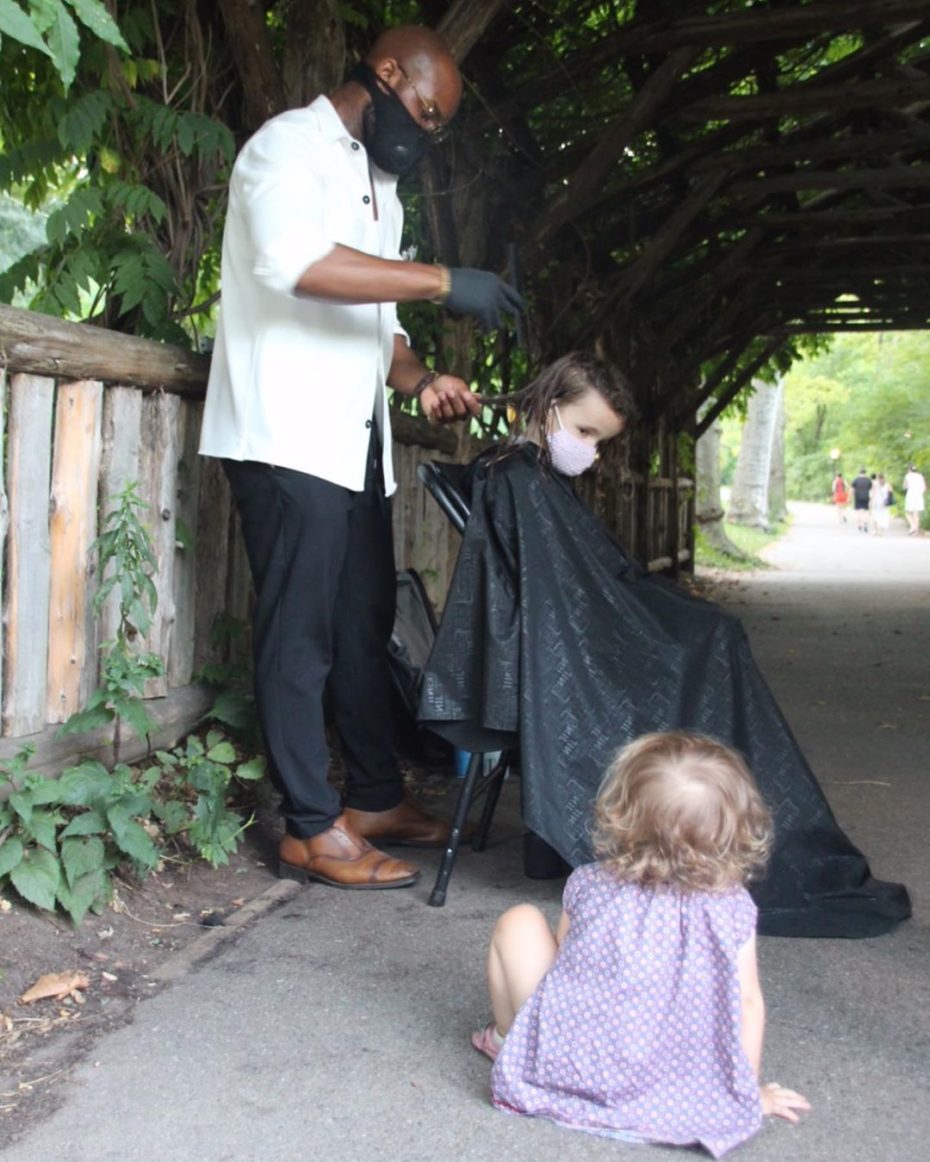 Meet the Central Park Barber. Herman James gets our gold star for resourcefulness. The longtime hairdresser decided to set-up shop in a charming little folly of Central Park, "I waited for about 10 minutes and one person sat in the chair. The rest is history," James told NBC New York.
"A lot of people were impacted financially by the coronavirus and the pandemic, so I wanted to come out here and provide the service for those that could afford to give and show their appreciation and those that couldn't." Find him at the West 72nd street entrance of Central Park.
And Covid be damned if New Yorkers weren't going to get their eats during lockdown:
Rapunzel, Rapunzel, let down your grilled cheese! The folks at The Blue Light Speak Cheesy got super creative, and had "drop-down" meals.
7. The Subway is not getting any less weird or amusing
Yes it's smelly and unreliable, but it's never ever, ever boring. The New York City is a representation of all that New York – it's full of characters and creativity and incredible fashion; languages and laughter; hopes and dreams. "The New York City subway is this great equalizer," said the photographer Andre Wagner. On any given day, it can take you to bright lights of Broadway or to the beach, where you can feel the Atlantic Ocean coursing in between your toes. It can also take you to the Twilight Zone at any moment, and no virus can ever take that away from New York…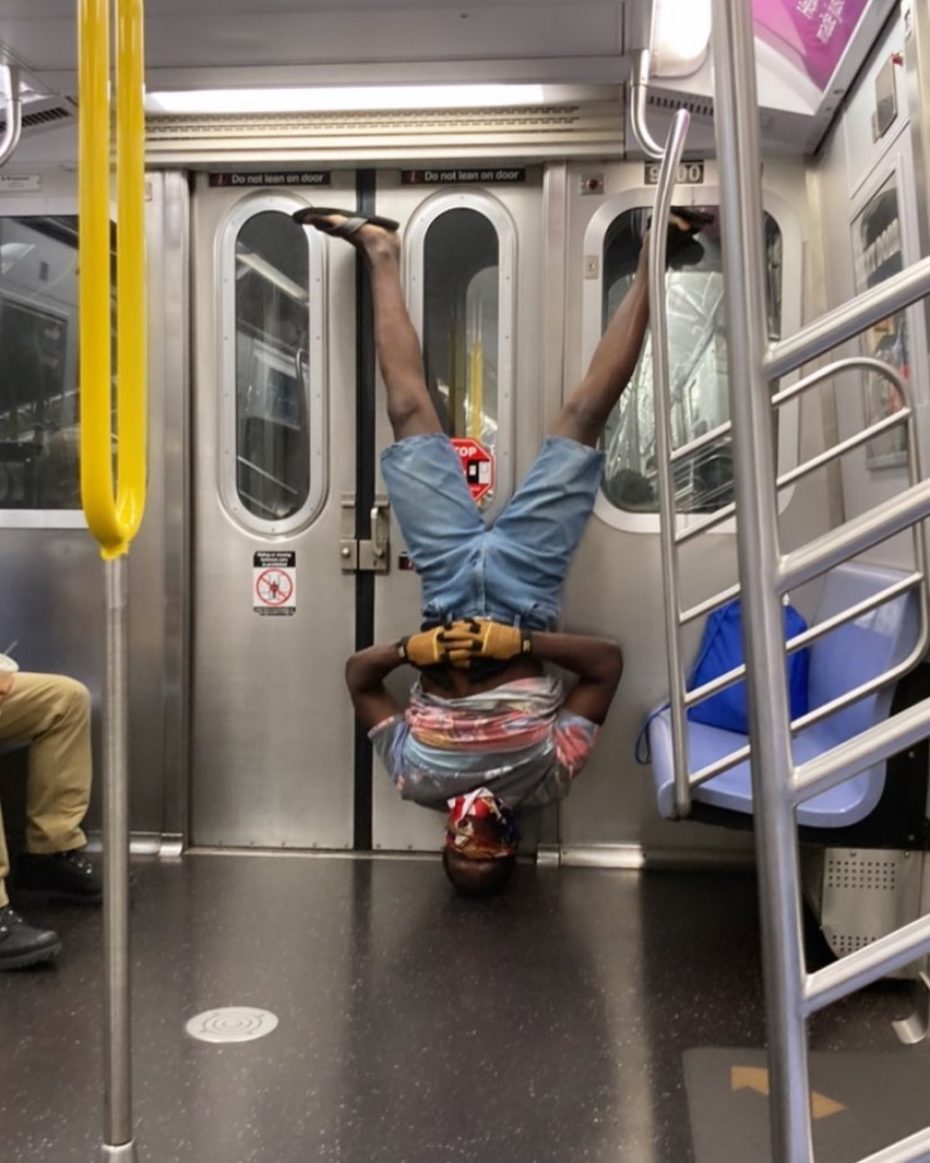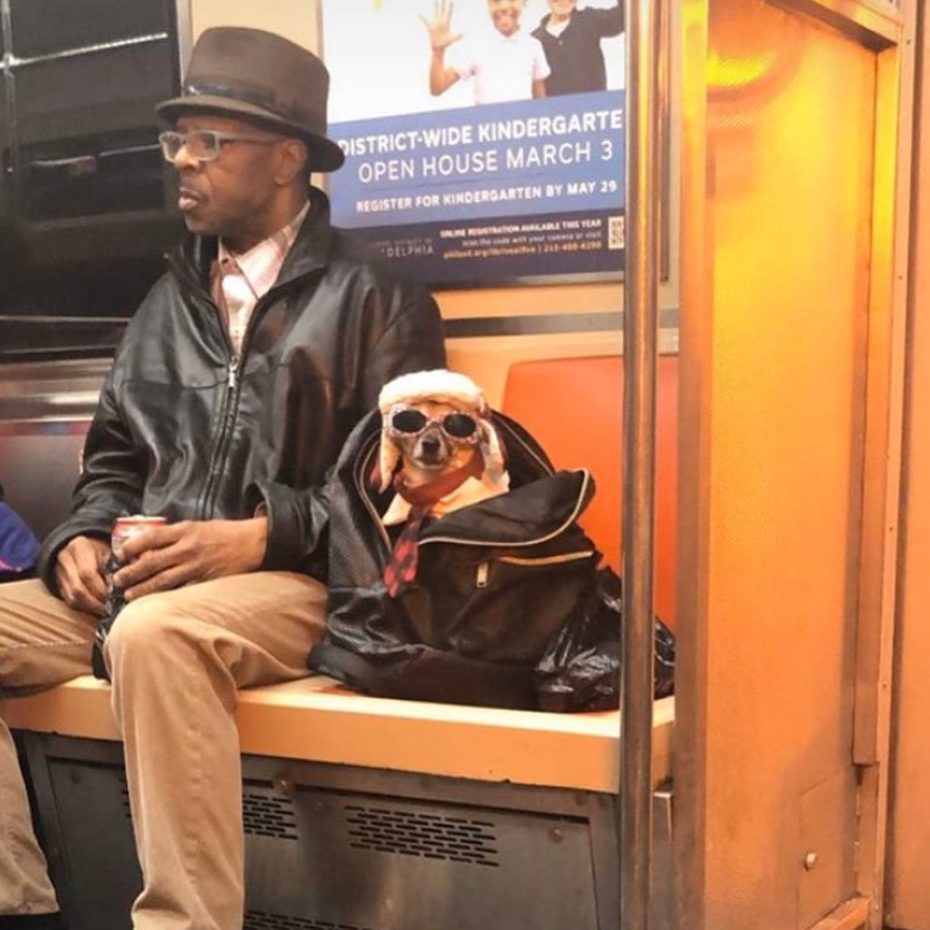 Make sure you're following @SubwayCreatures to keep up with the daily subway sightings.
8. Love & Romance is Still in the Air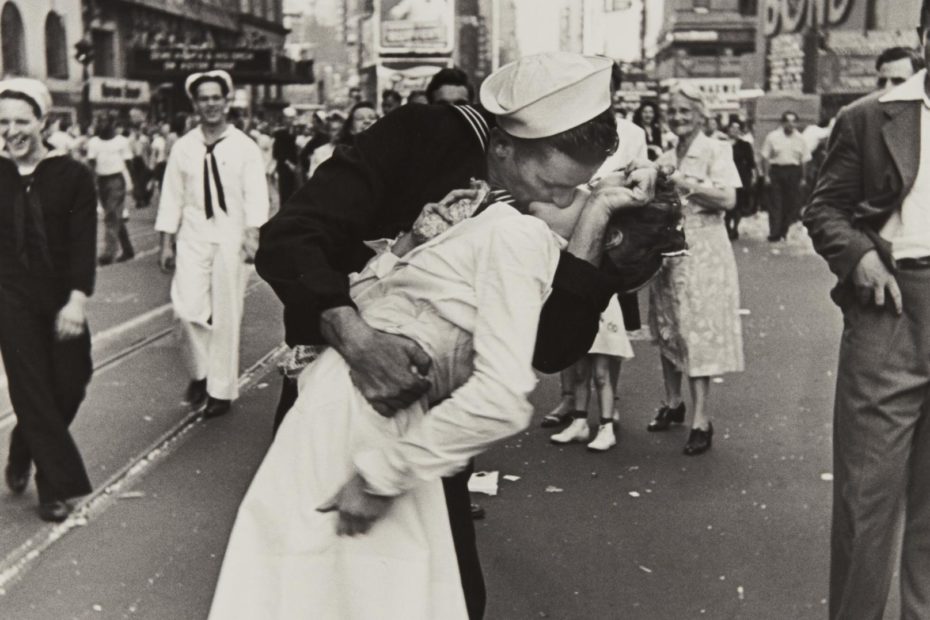 Check this story out. In the deepest stages of lockdown, New Yorkers took to their rooftops and fire escapes for a breathe, and in March, Brooklyn-based photographer Jeremy Cohen was documenting his neighbours' interesting activities on rooftops, when he developed a crush on one of them. "It was the first time I saw someone dancing on the roof," he told Business Insider, "I was just attracted to her energy." He asked her out by drone, and she said yes.
Then they went on a socially distanced date from their respective rooftops. When they did meet in person, it was with Cohen rolling up to her house in a giant blow-up bubble. There's that New York City production value!
9. NYC's True Characters (and Talent) aren't going anywhere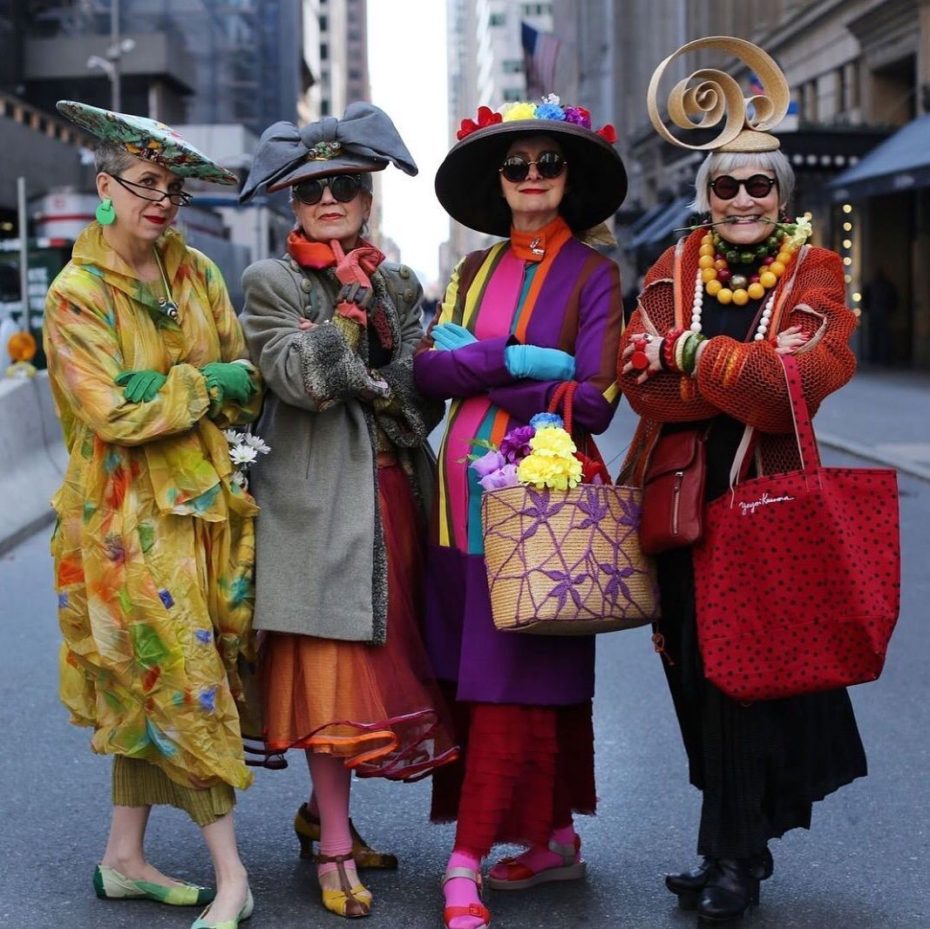 The truest and most unique New Yorkers are arguably the most stubborn, so good luck convincing them to leave the city that made them who they are…
"I'm not leaving. In fact, I feel that I am like the designated New Yorker. Everyone else can leave." – Fran Lebowitz (The New Yorker).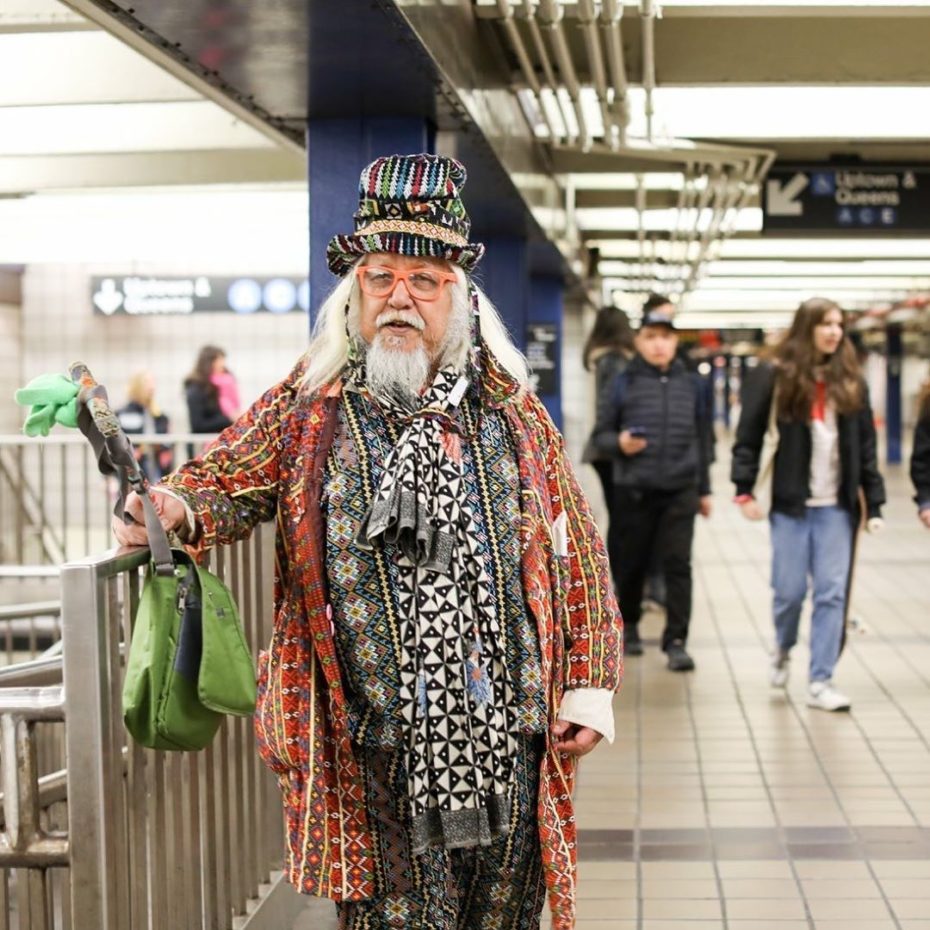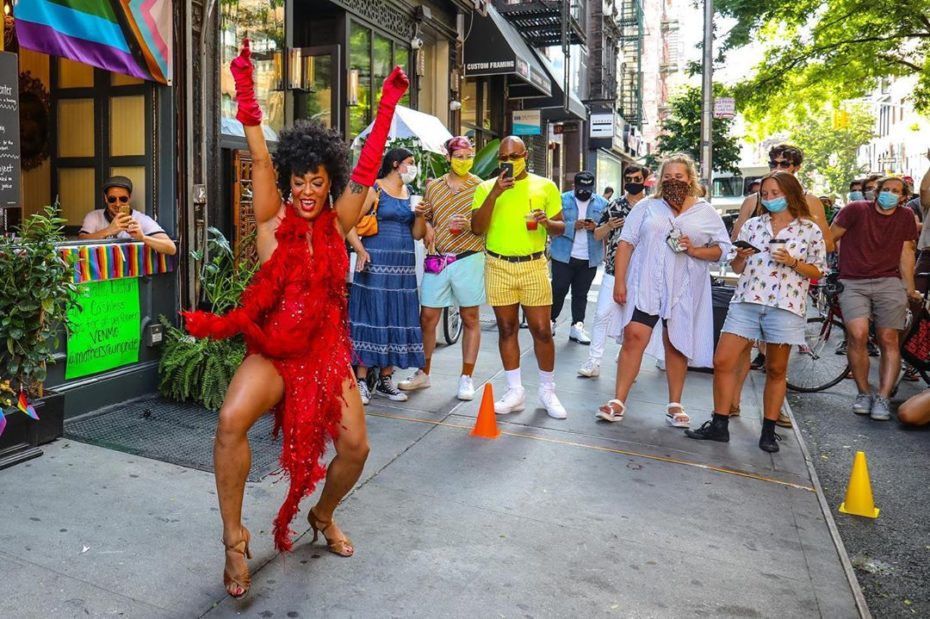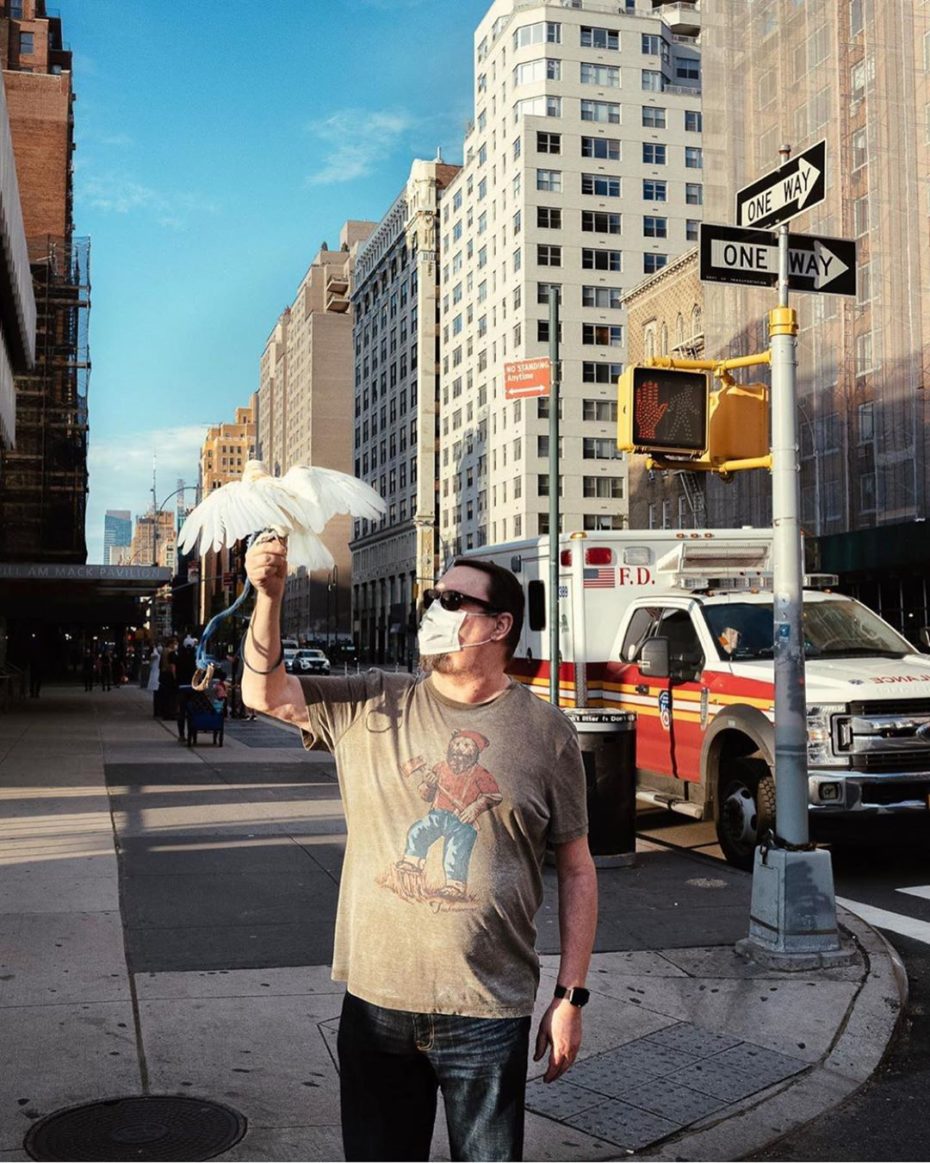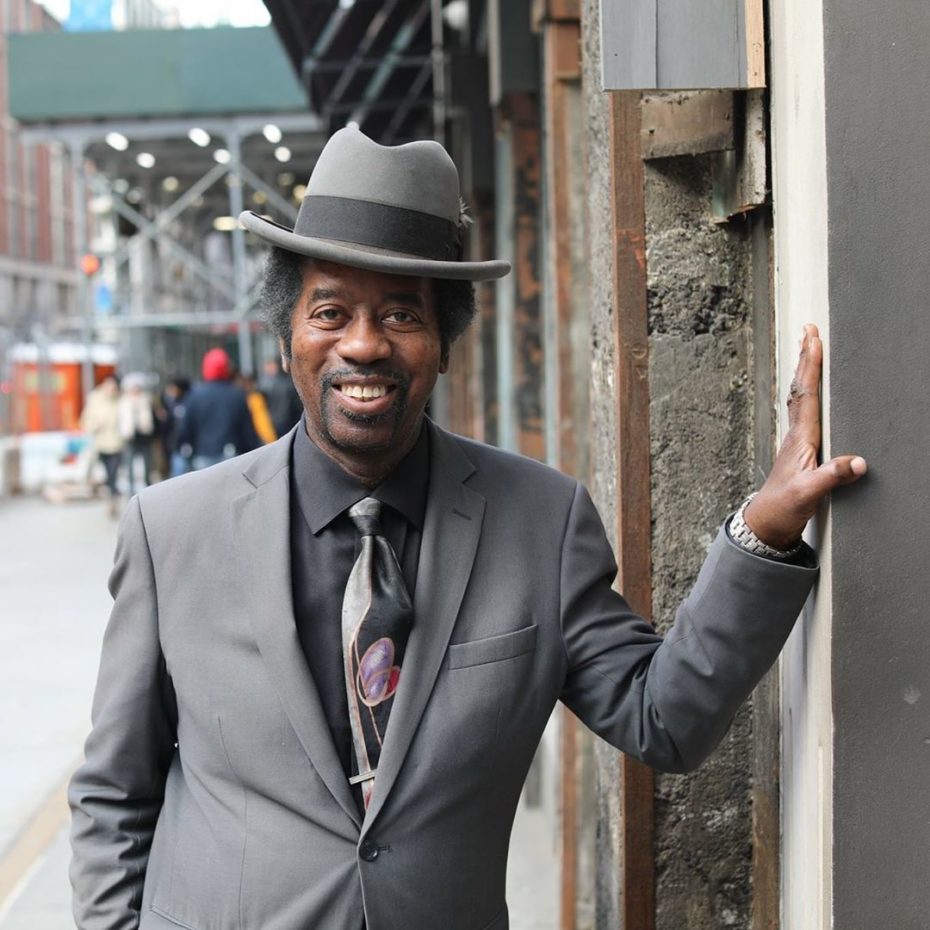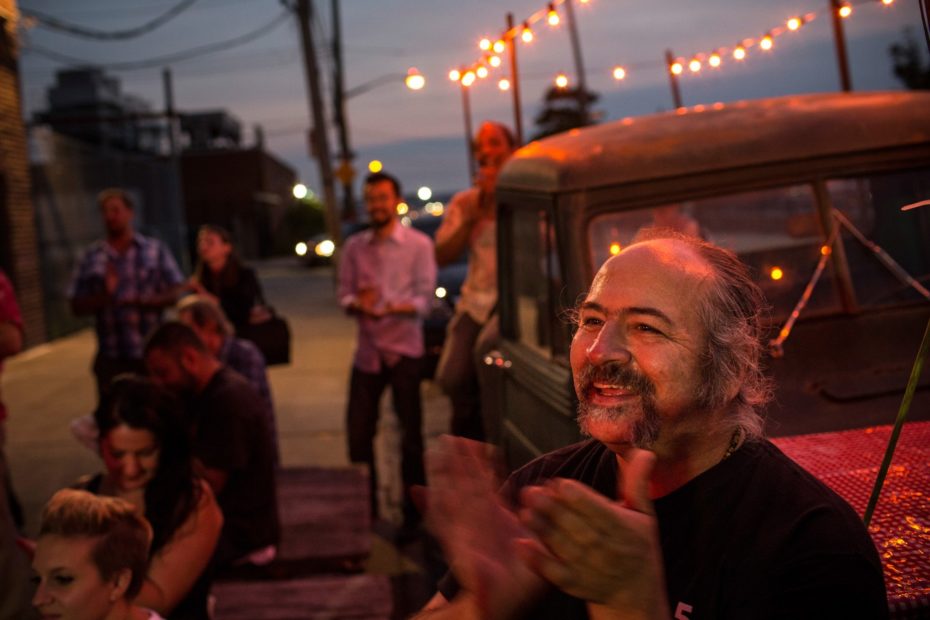 "Why would I go anywhere? This is home; I was born around here, been here forever" – Jaime Gonzalez, 51-year-old Brooklyn resident.
The consulting and finance bros of the Village, Murray Hill, and the Lower East Side may be stuck at their family home in North Jersey or Connecticut (if they're younger), or lodged in some Instagrammable enclave (if they're older) […] It's true that rental vacancies in New York City are at historic highs, that some streets are eerily sparse when juxtaposed with their pre-coronavirus "City that never sleeps" persona. And the city's unemployment rate, which stands at about 20 percent, according to the state labor department's latest calculation, is a tragic fact, particularly since Congress let the federal unemployment supplement expire in July. Yet it's also true that New Yorkers—the majority of whom do not live in the wealthiest corridors of Manhattan—don't seem particularly injured about, or engrossed by, the perceived loss of Manhattan as a playground for the rich.
Read the full article, "We've Seen New York's White Flight Before" on The Atlantic.
Oh, and here's a talented young local violinist from New York that we like to think is playing a swan song for all those finance bros the city might have lost…
And hang on a minute.
Despite what cable news might be telling us, is a mass migration to the suburbs even actually happening? According to Curbed, "There is zero empirical evidence to support such a trend. None. Nothing. Zero. Earlier this month, real-estate-listings giant Zillow published an exhaustive study examining every conceivable housing-market data point related to cities and suburbia to see if there are major divergences that suggest an urban-to-suburban migration trend."
Are pending home sales between urban and suburban areas different now than they were before the pandemic? They aren't! Are suburban homes selling more quickly than homes in urban areas? Nope! Are suburban homes selling above their list price at a higher rate than urban homes? Not at all! Are urban homes seeing price cuts at a higher rate than suburban homes? If anything, the opposite! Are home valuations accelerating faster in suburban areas than in urban areas? Urban zip codes have a slight edge! Are suburban home listings getting a larger share of search traffic relative to urban areas now than they were last year? The suburban share is actually down 0.2 percentage points!

Curbed
According to the data, it's just not true, so don't believe the hype.
10. The Grass really isn't always Greener…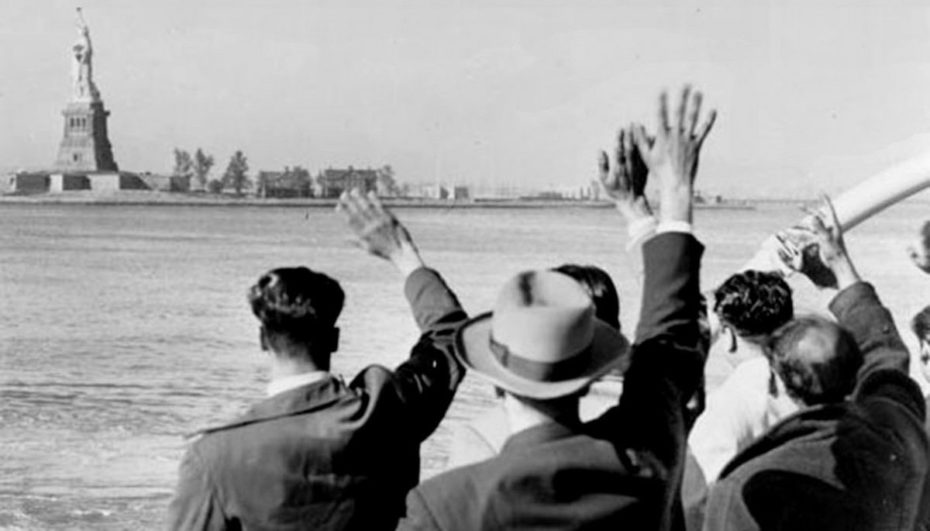 Take the word of an Upper West Sider who broke her (Rent-Stabilized!) lease to flee New York for Vermont only to find that the rural bliss didn't last…
At first, everything was wonderful. "For the exact same price as I paid for my studio apartment, I got a three-bedroom apartment with a dishwasher and a backyard and lots of counter space and a driveway to park my car: all the things I thought I had to have […] But after about a month, I'm like, 'There's no people here. There's nothing going on.' And after three times of drying my clothes in the backyard on the clothesline, I'm like, 'This is wearing off very quickly.' After a month, I started looking at apartments in the city. It was a mess getting out of my lease." […] "I think New York in its lockdown is better than anywhere else in full blown," she said. "It became very clear tome. I love New York. I went to the Met yesterday. I was in tears. It wasn't very crowded. It felt a little sad. I think the statues and paintings missed us. The naked men in the Roman gallery were like, 'Hi!' […] New York is not going to die. It's never going to die. It can't die. I don't even watch the news […] because it isn't the New York I see and feel, it isn't. The city is vibrant compared to when I left. The stores are open, the restaurants are open, the Met is open; it feels alive. "I'm in my place […] Yep, yep, yep. I don't care about kitchen counter space, just give me a bus that takes me to the Met in five minutes.
Read the full cautionary tale, shared by Upper West Sider Maureen Cross on the West Side Rag.
11. New Yorkers aren't Deserters, but Fearless Fighters for Justice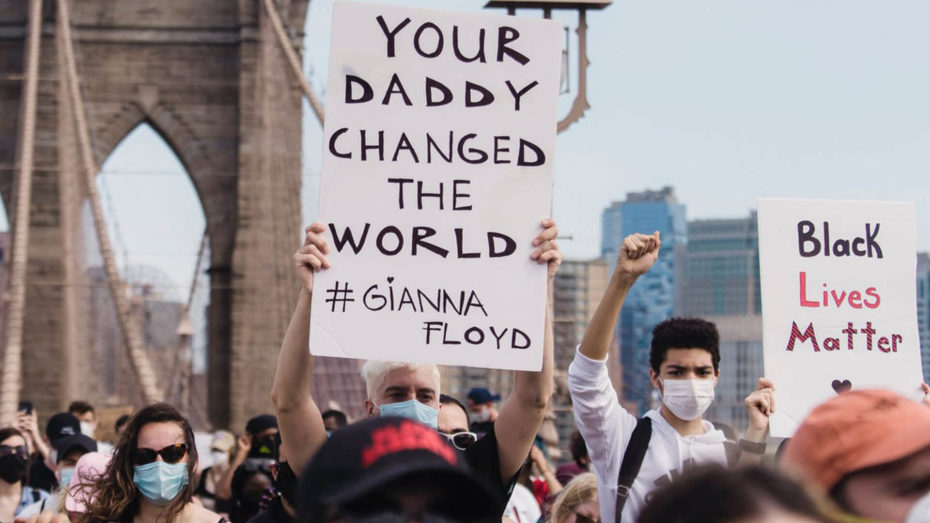 When New York City was on its knees at the epicentre of the pandemic, no other city showed up for the Black Lives Matter movement like New York. Right out of lockdown, masked New Yorkers led the way in what was to become the largest movement in US History and it's been a pulse of the Black Lives Matter Movement ever since. Months on from the death of George Floyd, as the world's attention seems to be fleeting, every day in NYC, there are protests and calls to action for Black Lives Matter across the boroughs, whose bulletin of daily marches can be found on @Justiceforgeorgenyc. Folks are convening by march, bicycle, online, and even doing surfing "paddle outs." We suggest following the work of organisers and artists who take it to the streets like Chi Ossé (running for city council), Qween Jean (an amazing advocate for Black transgender folks), and the photographer Budi, who's become a local legend for scaling everything from the Brooklyn bridge to Manhattan lampposts like Spiderman…
Also worth noting, thanks to responsible protesters taking precautions, studies report that the Black Lives Matter protests 'haven't caused any spike in coronavirus cases'.
12. Still not convinced? Let Jerry Seinfeld explain why New York isn't "Dead Forever":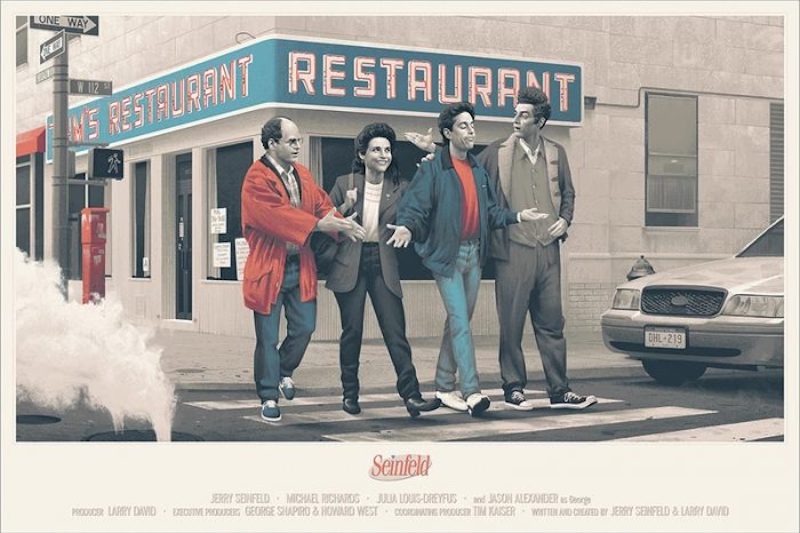 In the midst of all the recent debates about New York City and whether it will ever bounce back from the coronavirus pandemic, this summer, an NY entrepreneur and hedge fund manager, James Altucher, who posted an essay which went viral, entitled "NYC is Dead Forever. Here's Why."
Jerry Seinfeld himself had a few words for the guy who left NYC during the pandemic for South Florida in this New York Times op-ed:
Oh, shut up. Imagine being in a real war with this guy by your side. Listening to him go, "I used to play chess all day. I could meet people. I could start any type of business." Wipe your tears, wipe your butt and pull it together […] Energy, attitude and personality cannot be "remoted" through even the best fiber optic lines. That's the whole reason many of us moved to New York in the first place […] Real, live, inspiring human energy exists when we coagulate together in crazy places like New York City. Feeling sorry for yourself because you can't go to the theater for a while is not the essential element of character that made New York the brilliant diamond of activity it will one day be again […] You think Rome is going away too? London? Tokyo? The East Village? They're not. They change. They mutate. They re-form. Because greatness is rare. And the true greatness that is New York City is beyond rare. It's unknown. Unknown anyplace outside of New York City […] This stupid virus will give up eventually. The same way you have. We're going to keep going with New York City if that's all right with you. And it will sure as hell be back. Because of all the real, tough New Yorkers who, unlike you, loved it and understood it, stayed and rebuilt it.
This comment on @JerrySeinfeld's piece in @nytimes made me tear up. 🥺 pic.twitter.com/sNt9wS5GQu

— Morgan Von Steen (@mvonsteen) August 25, 2020
13. Adventure always Awaits in New York City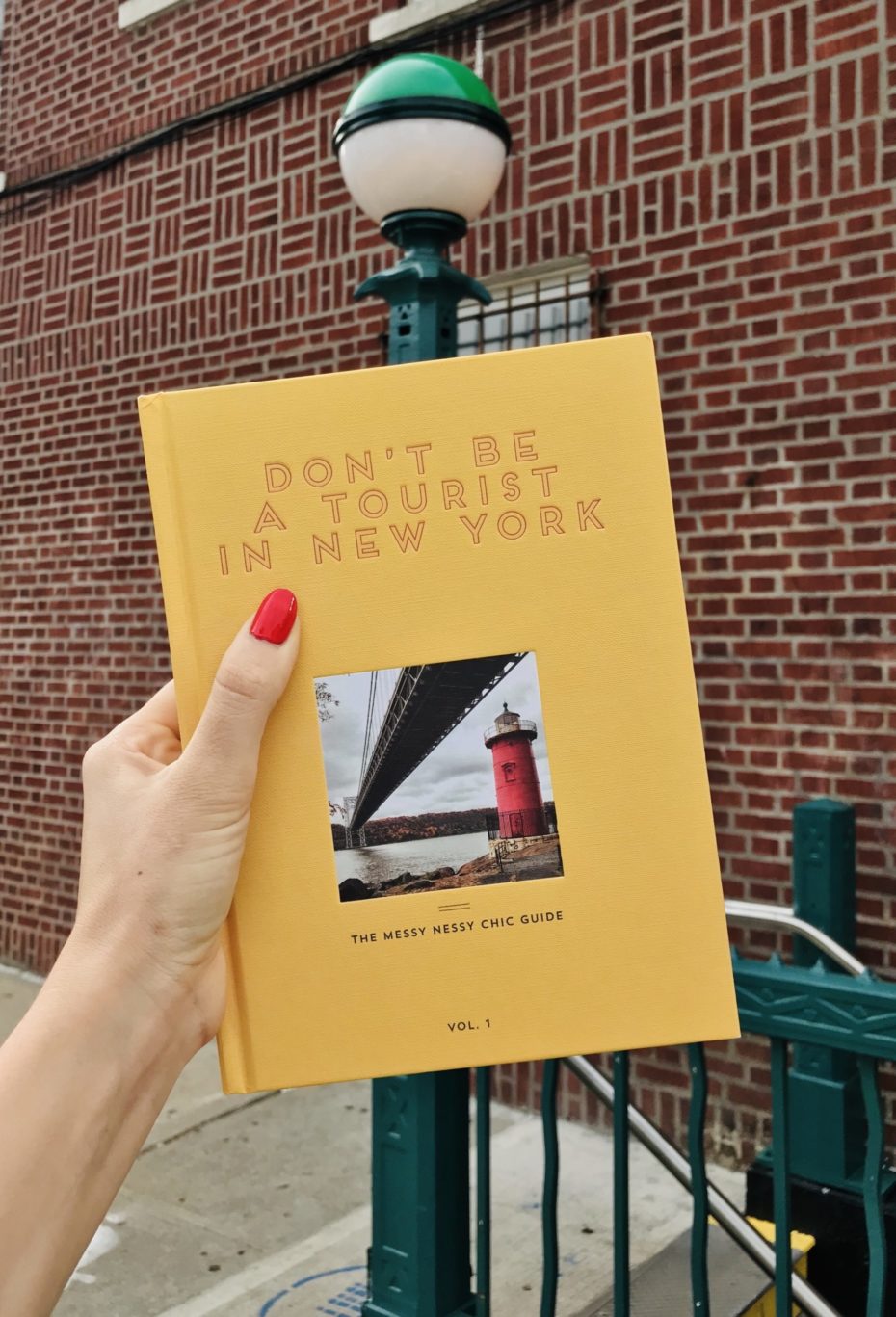 It's more important than ever for New Yorkers to earn their inheritance and reimagine their city. As we said in the foreword of our own guide to the city, Don't be a Tourist in New York, "this book can wake up your inner explorer; tap into your curiosity and help you to discover all five boroughs like a roaming detective; a seeker of stories and collector of local secrets".
Now, this might look like a book plug to some, but quite honestly, we can't think of any other single resource available that has so meticulously documented today's underdogs of New York City in print – and hell yes, we're proud of that…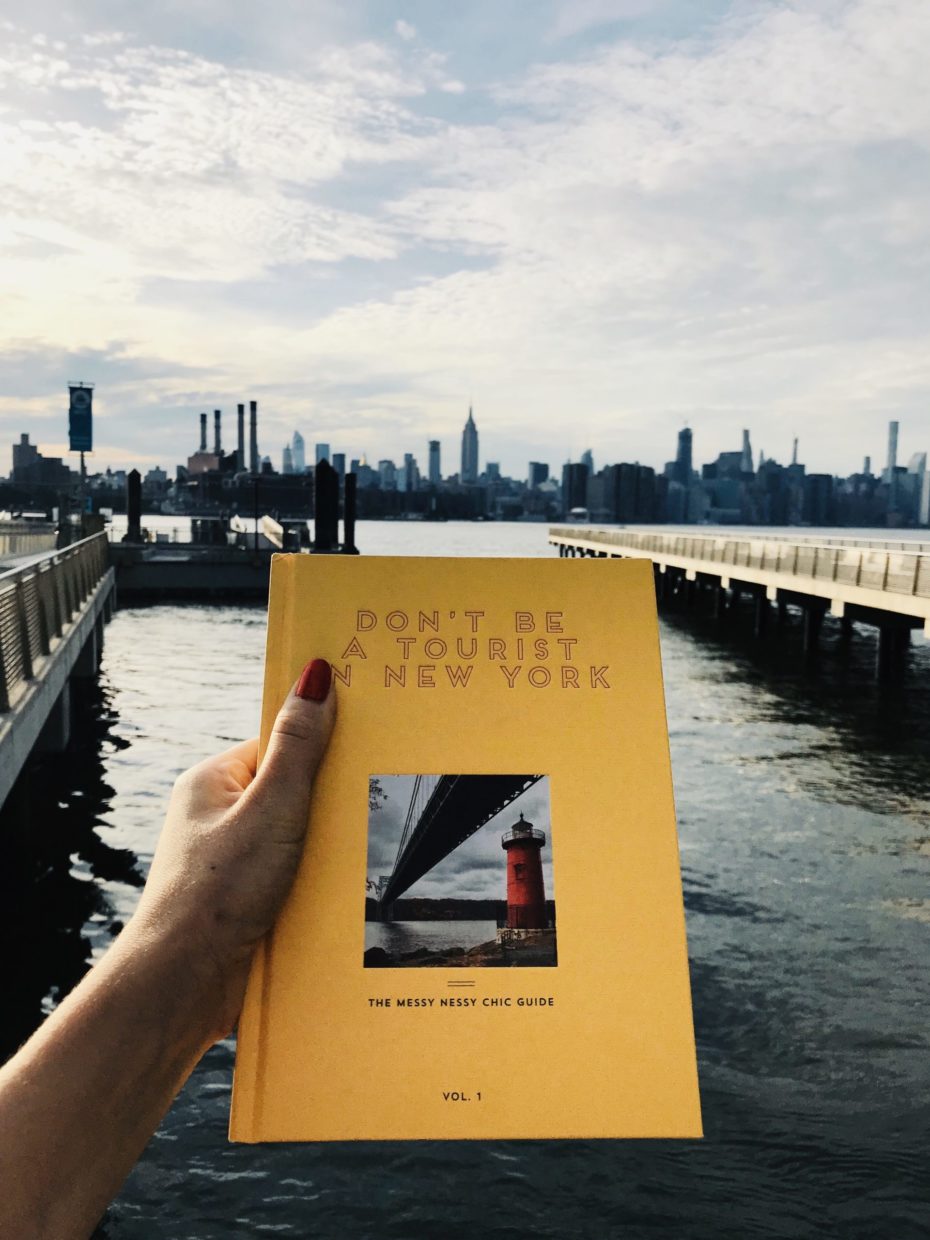 There are hundreds of places in New York that could really use our collective and individual support right now – small museums, neighbourhood holdouts, Mom & Pop shops, independent shops and family-run businesses. Many of them you'll find in our book, and if we can help guide just one more person to their doorstep, then we'll shamelessly plug this book to the very end.
And in the words of Billy Joel, "If New York's going to go down the tubes, I'm going to go back to New York."
Say it with us: New York will never die because we won't let it happen. Not on our watch.