I don't know what's more astonishing– discovering so many spectacular historic buildings where ordinary people can actually spend the night, or the fact that most of them won't cost me more than £20 per person a night … OR that it took me so long to discover the Landmark Trust. Hiding in the shadows of the mainstream travel industry since 1965, this charity has been saving historic places in danger that would otherwise be lost, carefully restoring them and renting them out as self-catering holiday homes. Yup, these are all places you can actually stay overnight– on a student's budget no less…
They have nearly 200 buildings across Britain and several in Italy, France and Belgium too, ranging from clan chief's castles to cozy weavers' cottages; Tudor towers to train stations– all rescued and given a new future without closing them off behind museum ropes.
Stepping in where the National Trust or the Ministry of Works has been unable to help, The Landmark Trust works to prevent loss of the smaller, lesser-known historic buildings of England by securing them a place in the travel & accommodation industry. Founded by philanthropist John Smith, fittingly a descendant of the 19th-century travel pioneer Thomas Cook, the charity's efforts are made possible entirely through generous donations, making the incredible historic places affordable to the rest of us and most importantly relevant.
The more history is accessible to the general public, the better the chances are of saving it. So please, for your next holiday, forget Booking.com or even Airbnb and tap into England's best-kept secret. Here are a few of my favourites…
The Garden Follies

East Banquet House
When the Landmark Trust acquired the East Banqueting House in 1987 it was in a very decayed state. The roof was near to collapse, the west wall was bulging and the second floor was too dangerous to walk on. Most of the windows had been smashed and water was pouring down to the lower floors.


What's a banqueting house? They served as places of retreat for the family and their guests, to which they would withdraw at the end of the main afternoon meal, away from the rest of the household. In the fine rooms at terrace level they would drink fine wines and eat what we would now call dessert, dried fruit, small cakes and sweetmeats, while enjoying the outlook over the gardens and the surrounding countryside. 

These buildings are all that remain of what was once one of the grandest of Jacobean houses on this estate, razed during the Civil War.
Sleeps 4 (+2). Located in the Cotswolds. Four nights from £430 equivalent to £17.92 per person, per night. 
More info & booking here.
The Birdhouse




Sleeps 2. Four nights from £290, equivalent to £36.25 per person, per night.
Designed in 1783 by the great architect James Wyatt in a natural setting so spectacular it could epitomise the Picturesque movement. Today it is a romantic hideaway for two.
More info & booking here.
The Ruin




The Ruin is a typically Janus-faced Georgian folly (meaning it has two faces): smoothly Gothic on its public elevation, which leads through to a rugged, Romanesque, triple-domed 'ruin' redolent of ancient Rome and Piranesi. It frames a terrace set before one of the finest views in North Yorkshire. 


Sleeps 2, four nights from £308 equivalent to £38.50 per person, per night. 
More info & booking here.

Train Stations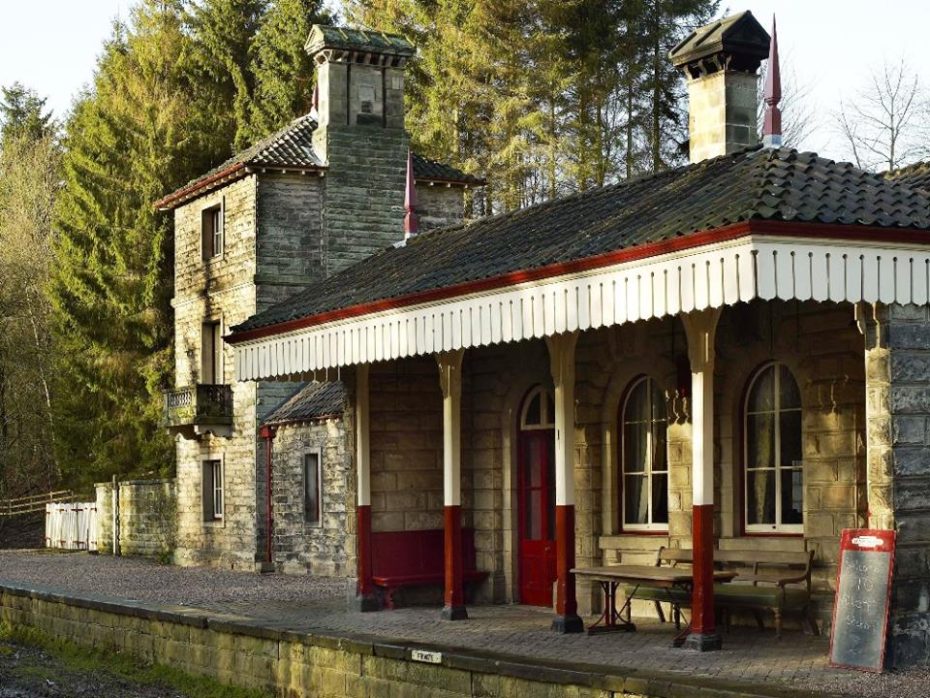 Alton Station
Alton Station was built in 1849 as part of the Churnet Valley branch line for the North Staffordshire Railway (NSR)… after nationalisation in 1948, the line began to decline and in 1960 passenger services on the line were cut to almost nothing… The stationmaster lived on in his house for a year or two, but the waiting room soon began to suffer from neglect and vandalism…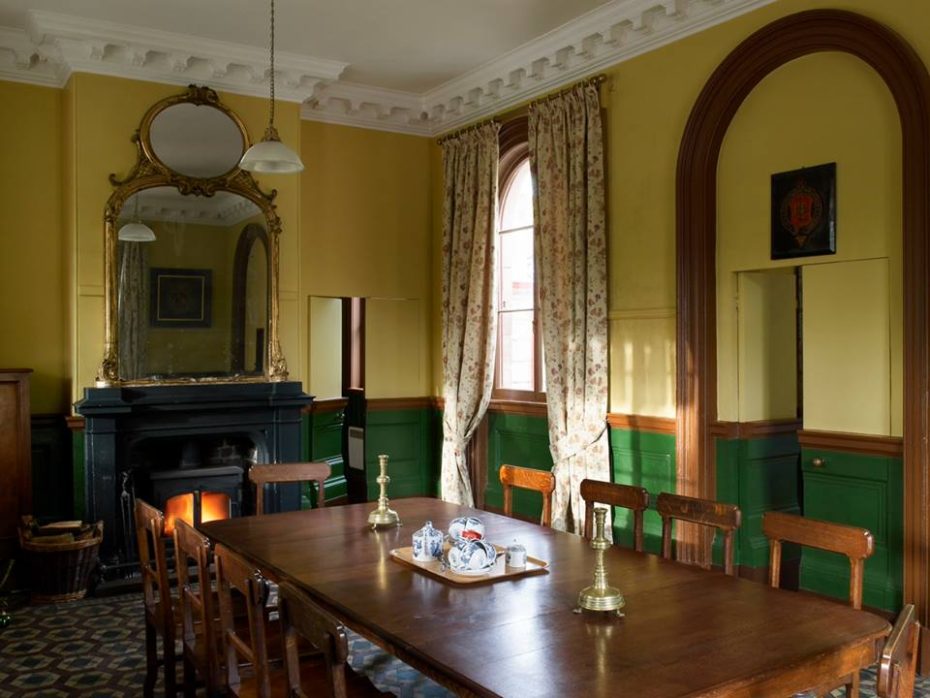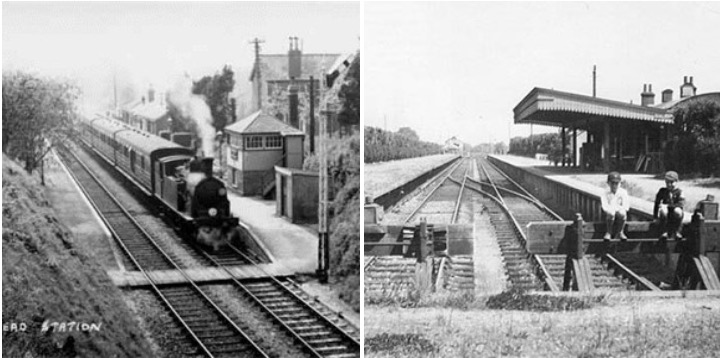 Today, the full restored station sleeps 8. Four nights from £497, equivalent to £15.53 per person, per night. 
Booking info here.
Coed y Bleiddiau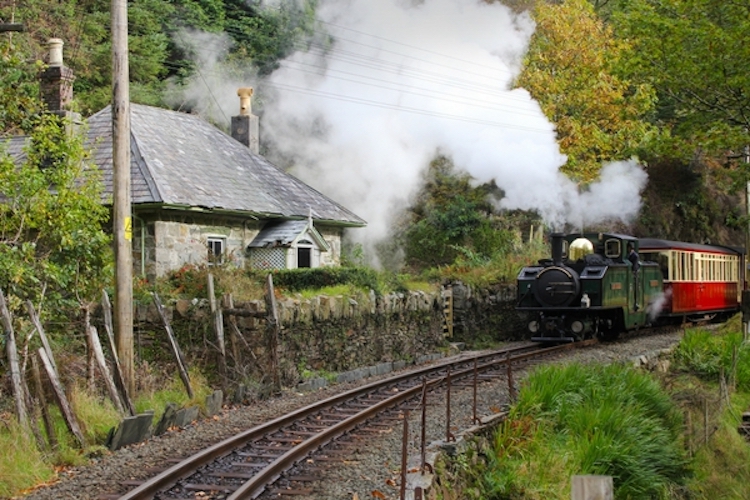 Set at the heart of breathtaking scenery in the Snowdonia National Park, Coed y Bleiddiau is a small railway cottage at a remote private halt on the restored Ffestiniog & West Highland Railway. It was built in 1863 for the railway Superintendent, T. Henry Hovenden. If you time it right, you might even be able to arrive here by steam train.

Even though it had been lived in until 2006, the cottage was severely dilapidated when Landmark agreed to take it on in 2013. Two exciting discoveries were made: the first, an old railway mile post from the days of the horse tramway had been used as a lintel for the bathroom window.
Today it is one the newest additions to the Landmark charity and its first bookings to the general public will open in March 2018.
Sleeps 4, four nights from £240, equivalent to £15.00 per person, per night. Booking info here. 
Remote Getaways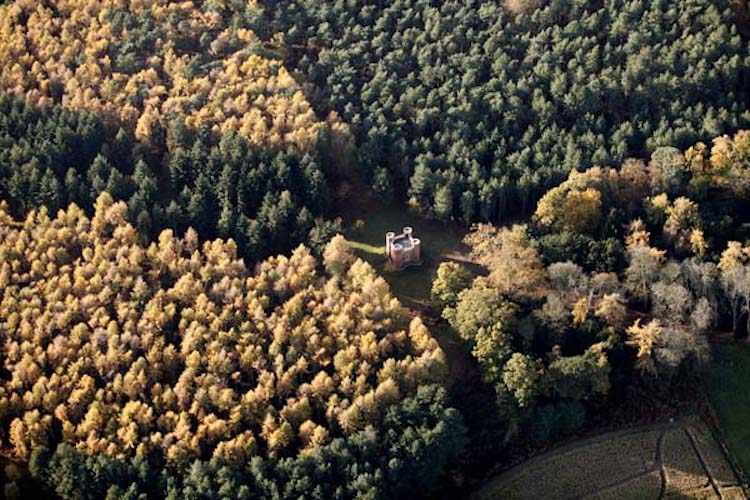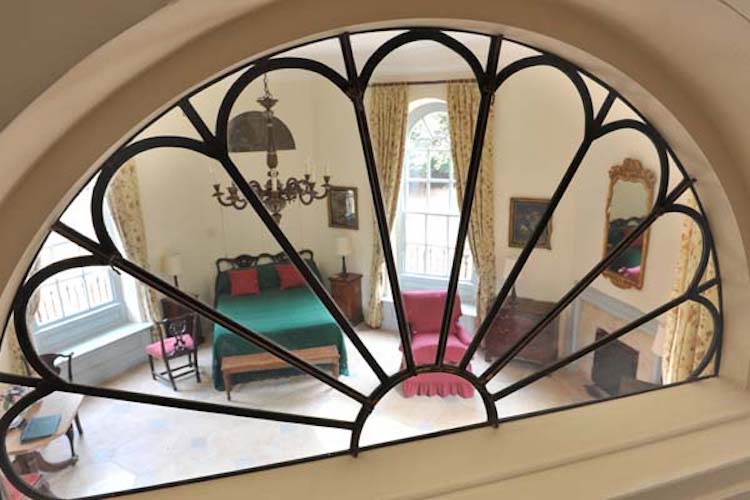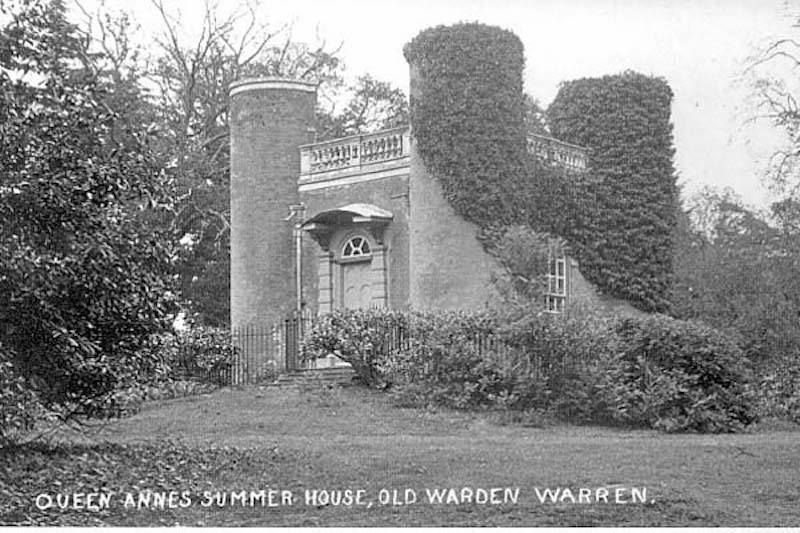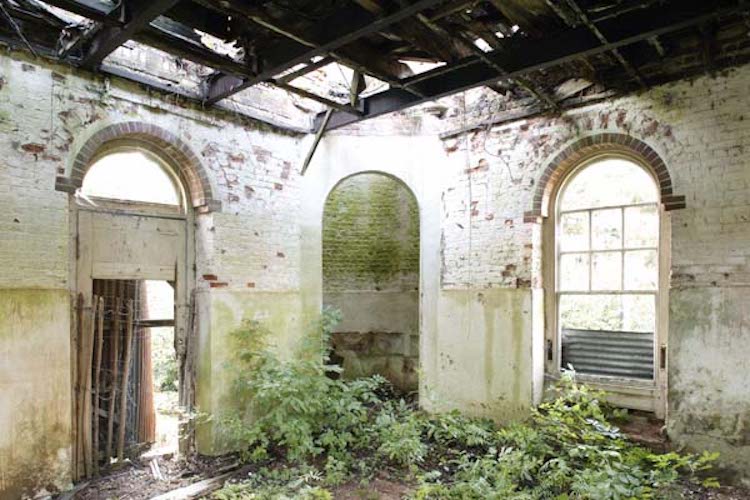 In 1712, Queen Anne knighted Samuel Ongley, who owned the estate at Old Warden, an event that provides the most likely explanation for the building of the folly... It then seems to have served as a pavilion and summerhouse through the estate's golden years, but was left without purpose in reluctant dereliction after the Second World War.
Sleeps 2, four nights from £313 equivalent to £39.13 per person, per night. Booking info here. 
Tibbetts, Island Watch Station

Three years after the wreck of H.M.S. Montagu in dense fog in 1906, the Admiralty built this signal and watch station… Built on one of the highest points of Lundy island, Devon about 1 ¾ miles from the village here you can truly appreciate the tranquillity of the island.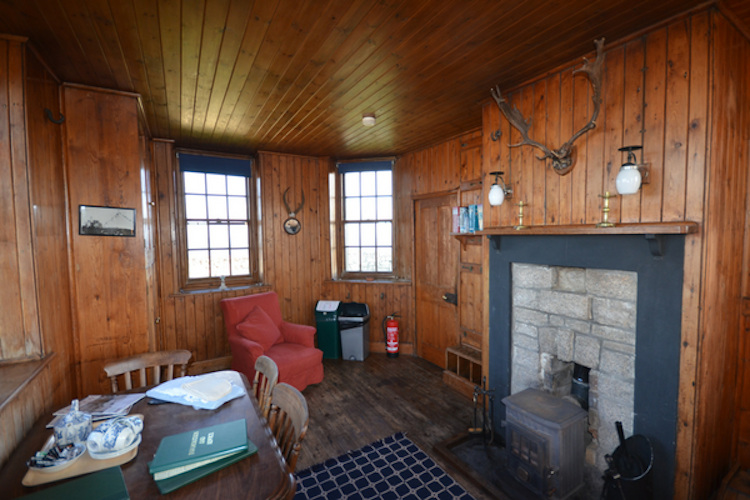 It is said that 14 lighthouses can be seen from it on a clear night…Because of its distance from the village Tibbetts is the only property that has no electricity; however it has a pumped water supply and a shower. It also retains the original four built-in bunks.
Sleeps 4, four nights from £270 equivalent to £16.88 per person, per night. Booking info here. 
Gothic Playhouses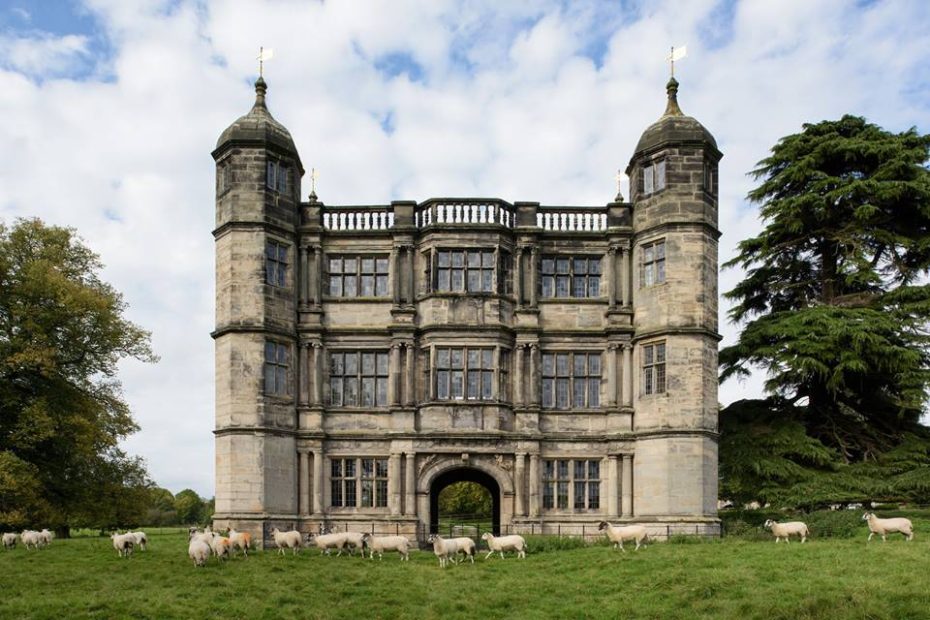 Tixall Gatehouse
Following the demolition of Tixall Hall in 1927 it had stood abandoned. Its roof, floors and windows had gone, and there was a danger that the walls too would soon begin to fall.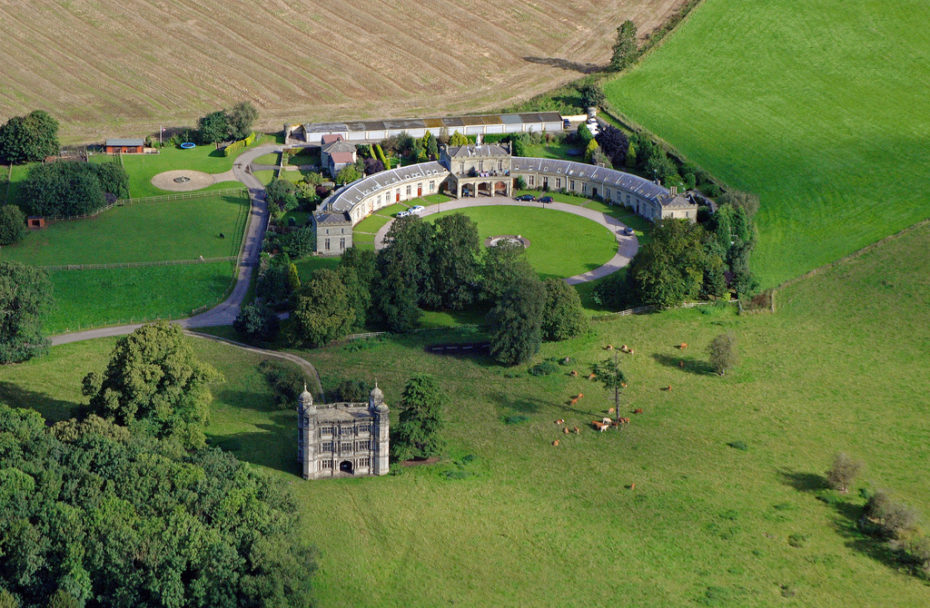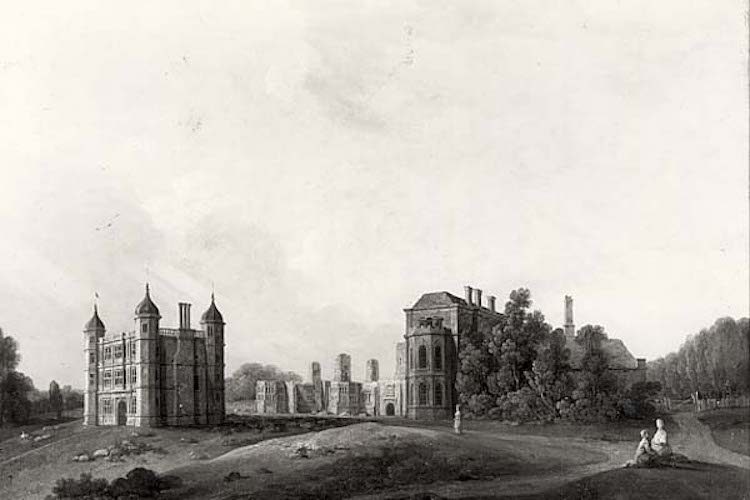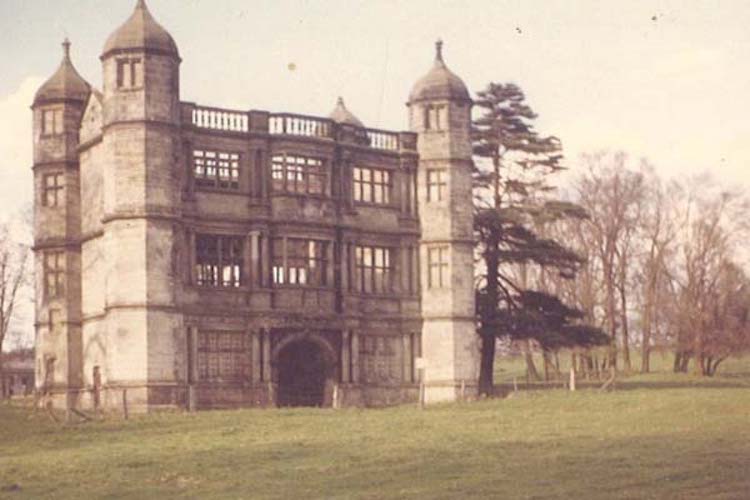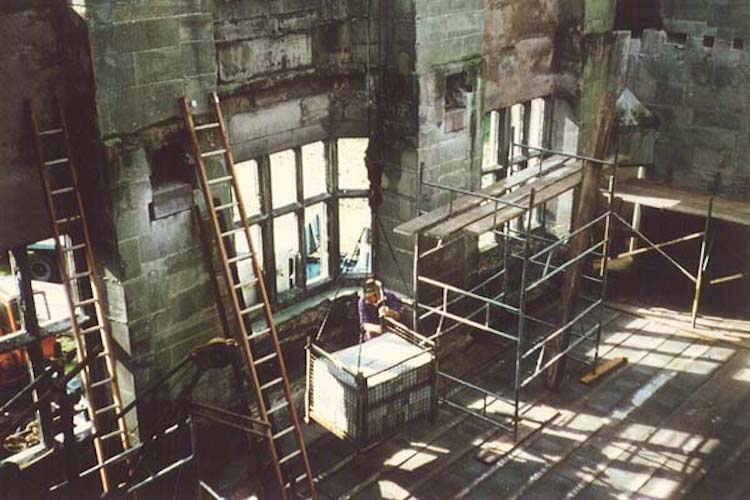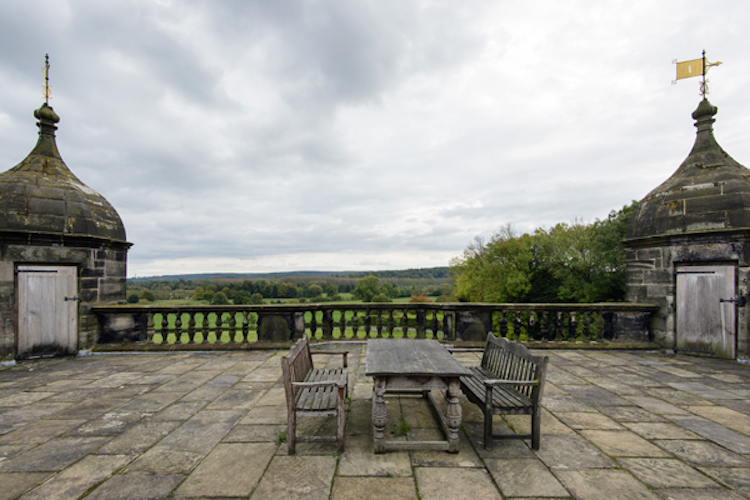 Sleeps 4 (+2), 4 nights from £479 equivalent to £19.96 per person, per night. More information about the restoration and booking here. 
The Temple at Stowe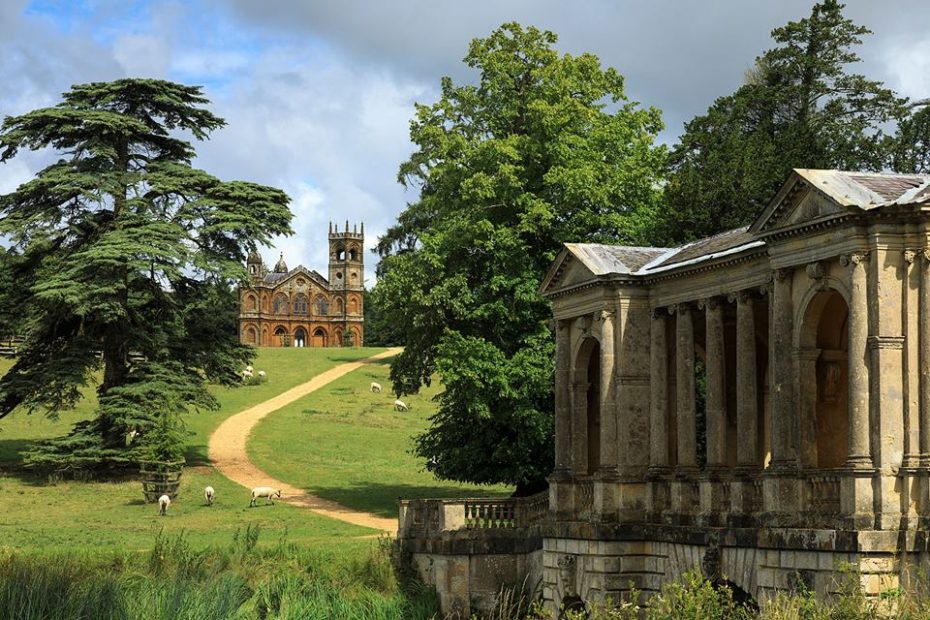 Set in one of the world's most famous landscape gardens, this folly at Stowe is a stunning Landmark with a spiral staircase, roof terrace and open grounds to explore.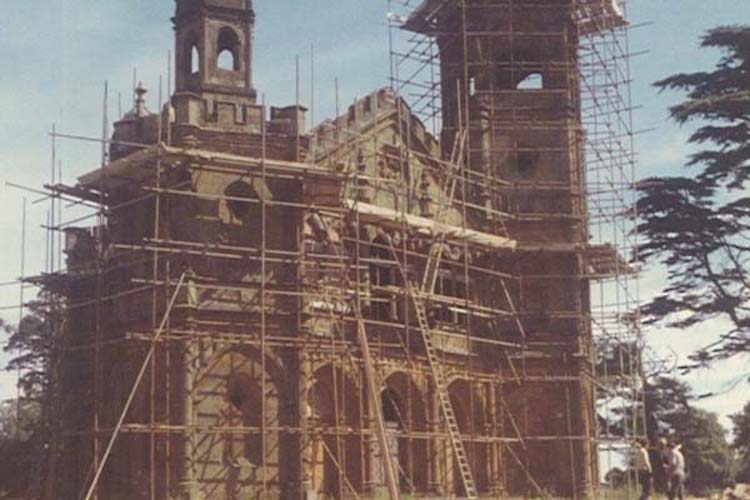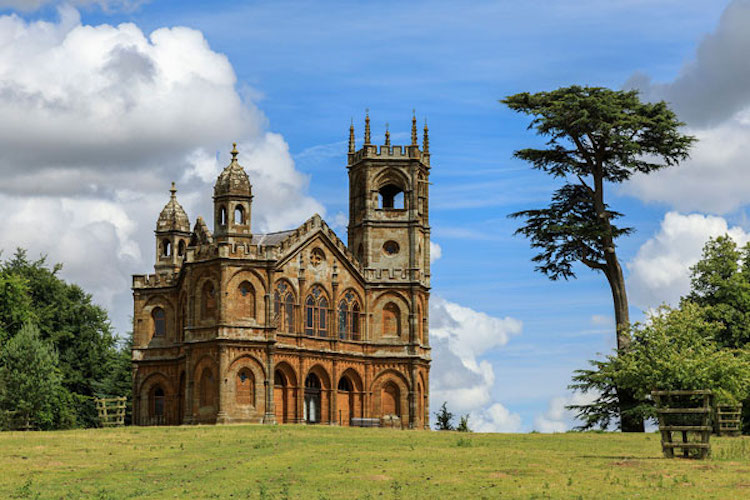 Sleeps 4, four nights from 

£603, 

equivalent to £37.69 per person, per night
More information about the restoration and booking here. 
Cozy Cottages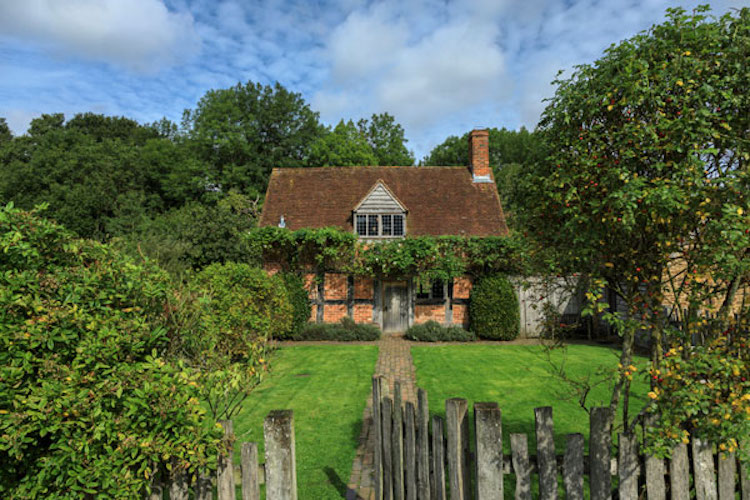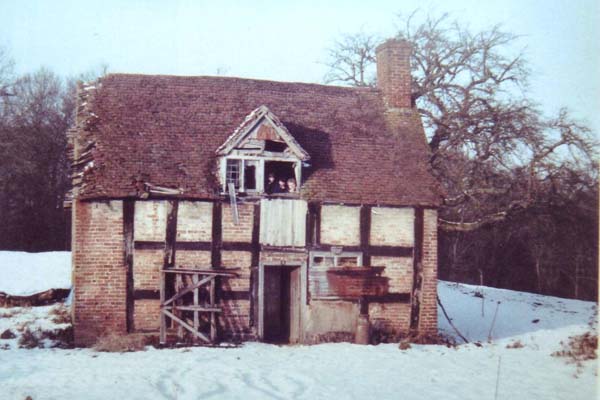 Bush Cottage
Built in 1548, today this farmer's cottage is back to its former glory. Sleeps 2 (+2), four nights for £207, equivalent to £12.94 per person, per night. More information on the restoration & booking.  
St. Winifred's Well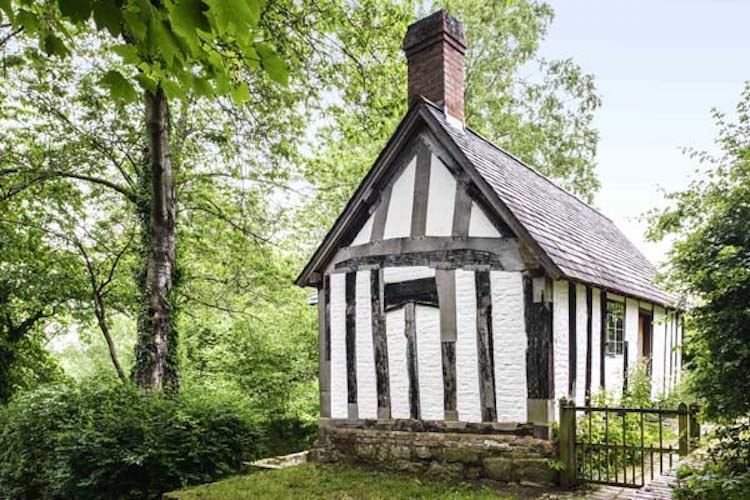 This tiny building is a miraculous survival, a medieval well chapel. It is built above an ancient and venerated spring that feeds three linked pools, and that is still flowing today.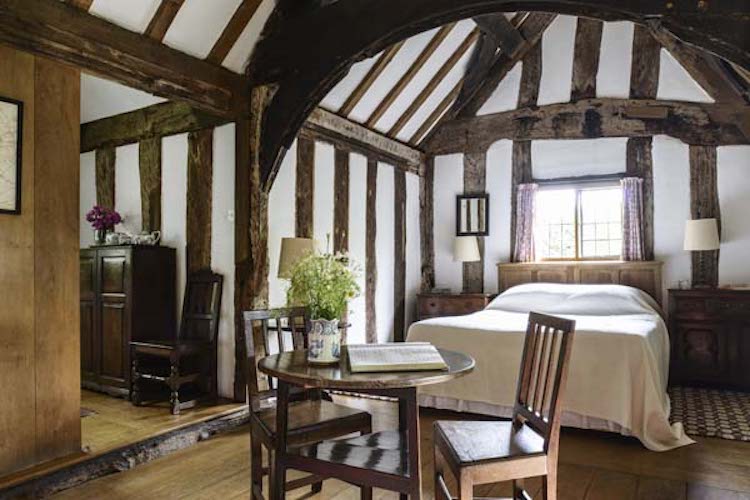 Sleep 2, four nights from £158, equivalent to £19.75 per person, per night. More info. 
Towers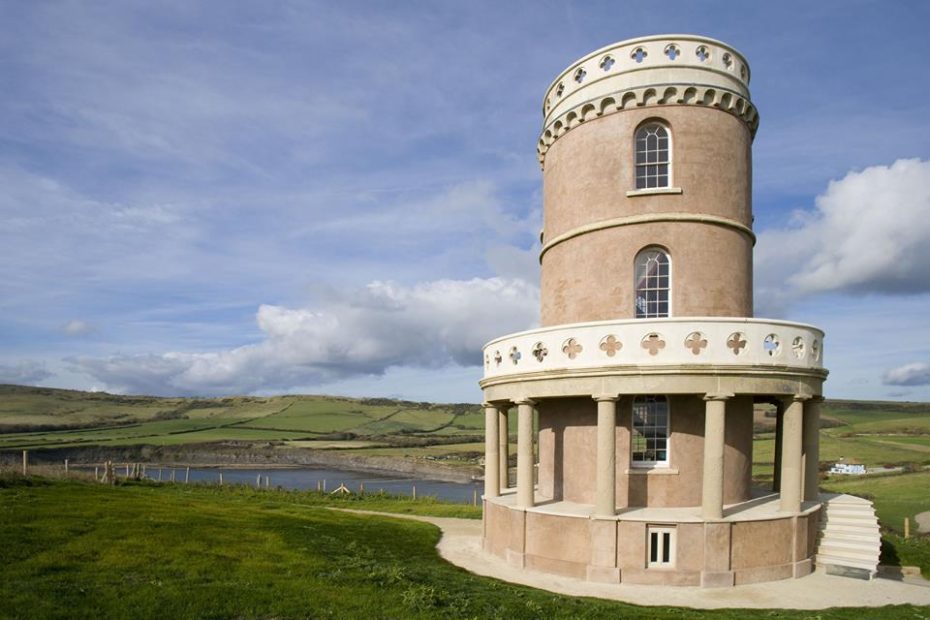 Clavell Tower
This four storey circular tower stands high on the cliff overlooking one of the most striking bays on the Dorset coast. Built in 1830, its location has captivated many writers including Hardy and PD James.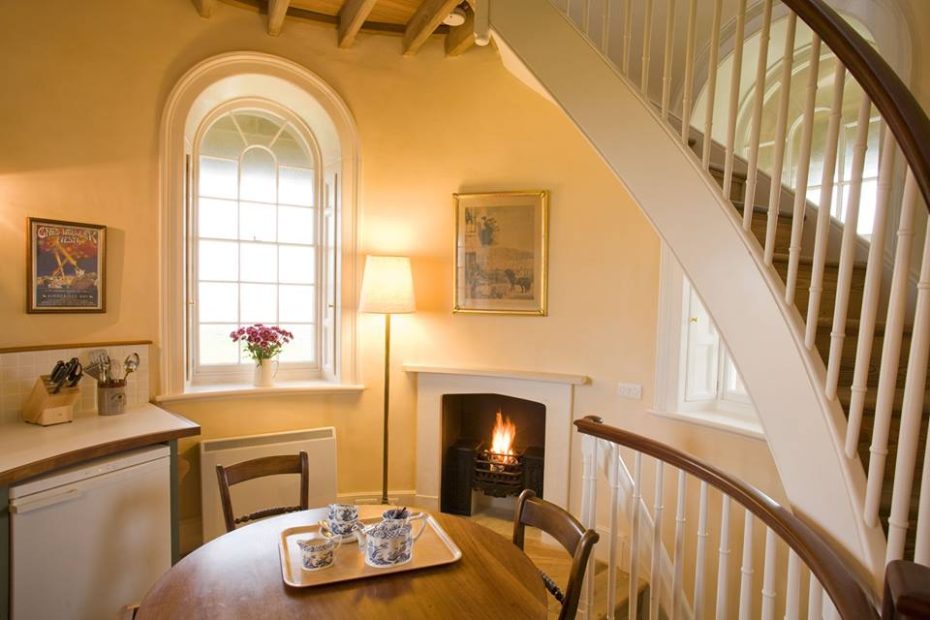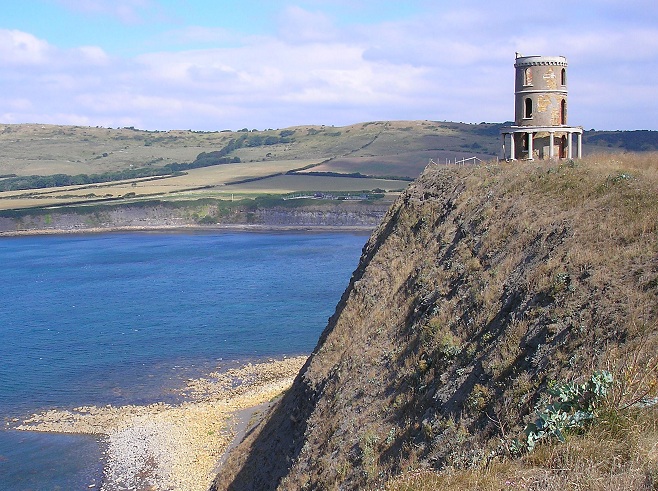 The tower's proximity to the cliff's edge meant that the project had particular urgency. Various solutions were carefully assessed, with the conclusion that the only way to save the tower was carefully to record and then dismantle it, and re-erect it further back from the cliff.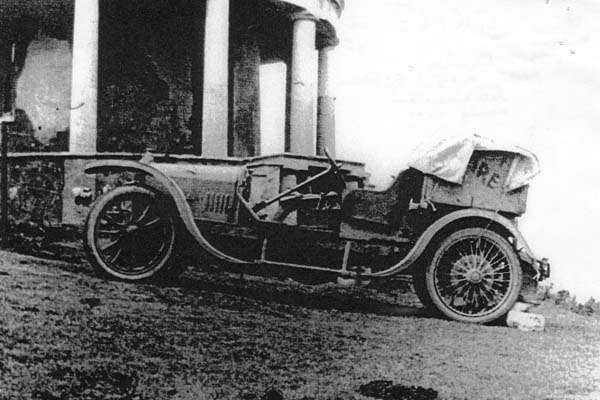 Sleeps 2, four nights from £480 equivalent to £60.00 per person, per night.
This is a popular one. More info here. 
Culloden Tower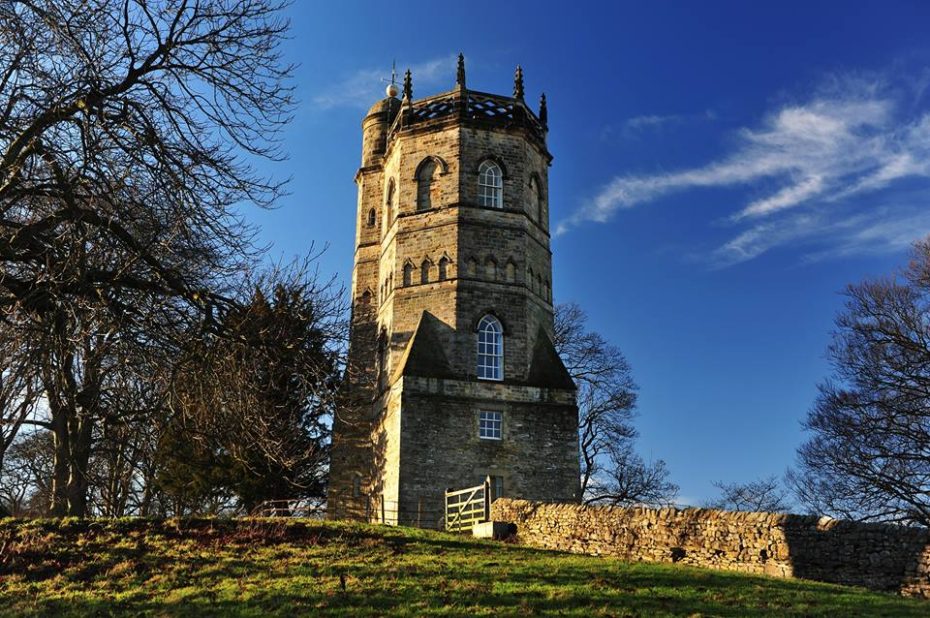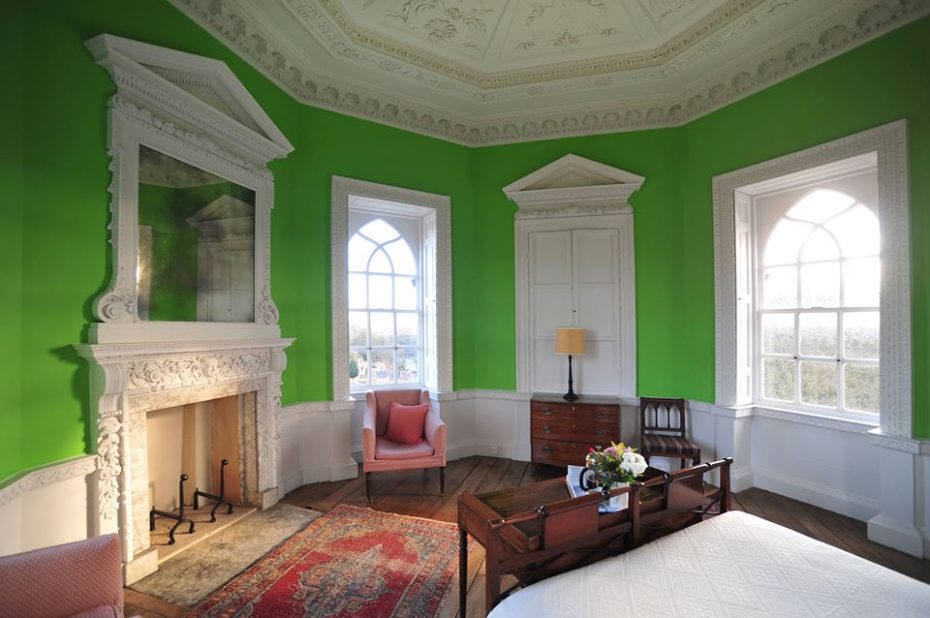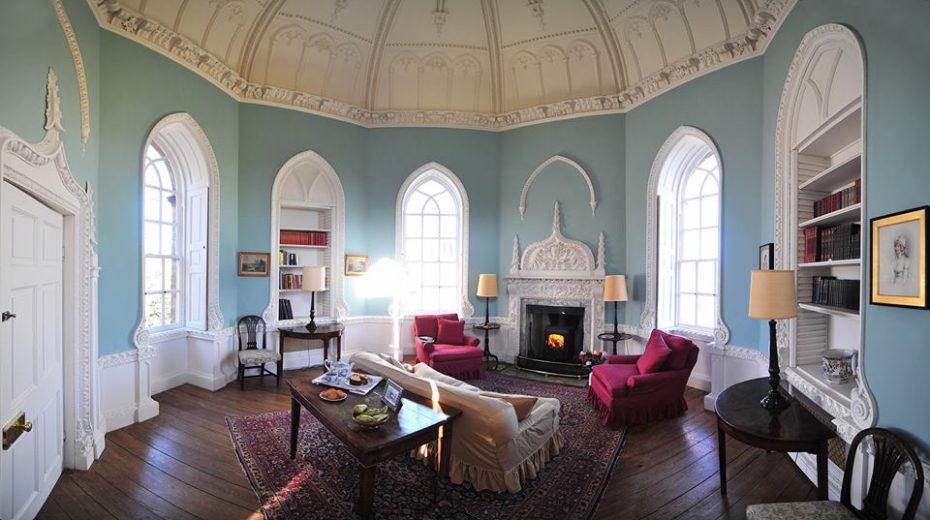 This had started life as a Gothic Menagerie, built by the last John Yorke in 1769. The tower was used less and less, especially in this century, when such buildings have become increasingly difficult to maintain. Although it is widely visible, it is also curiously isolated, which has led to more problems. Thieves stole the lead from the roof, and the asphalt that replaced it leaked and caused dry rot. More recently, vandals did appalling and systematic damage so that little of its interior remained intact. It was in the nick of time that the Landmark Trust came to its rescue in 1981.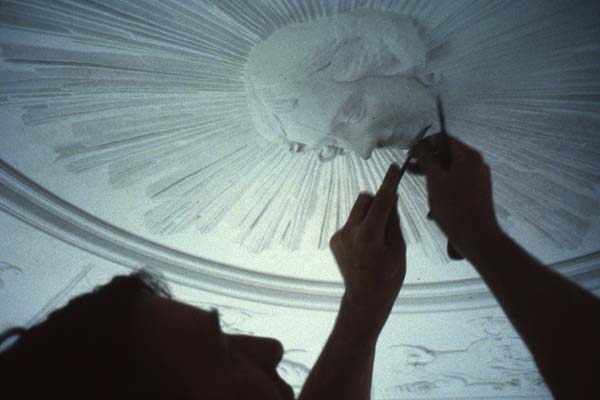 Sleeps 4, four nights from 

£550 

equivalent to £34.38 per person, per night. More info
A Library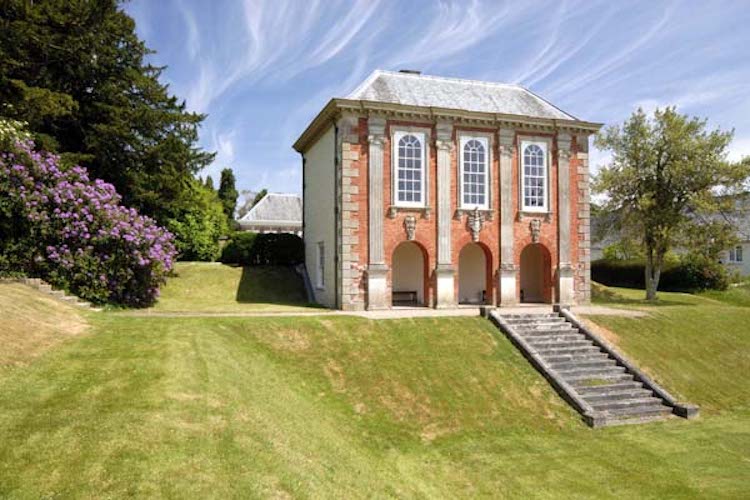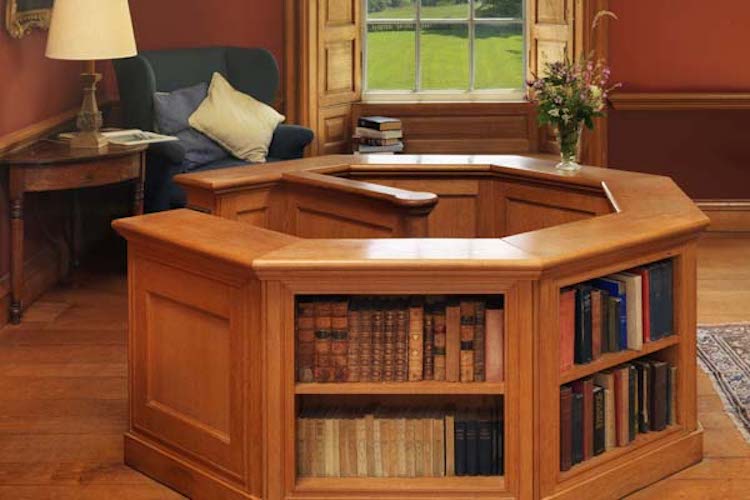 The Library and its companion, the Orangery, stand in the remains of a formal garden beside the ruins of the main house. Having a library in the garden remains a mystery, but to stay in these handsome spaces, even without the books, is an enlightening experience.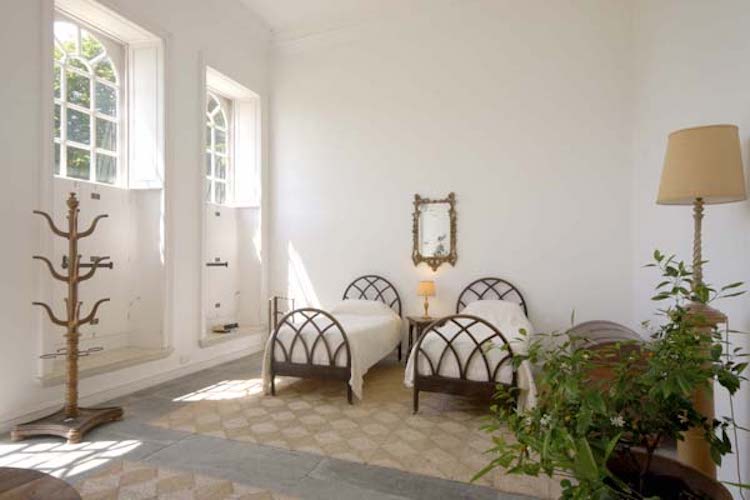 Sleeps 2 (+2), four nights from £274 equivalent to £17.13 per person, per night. More info. 
A Castle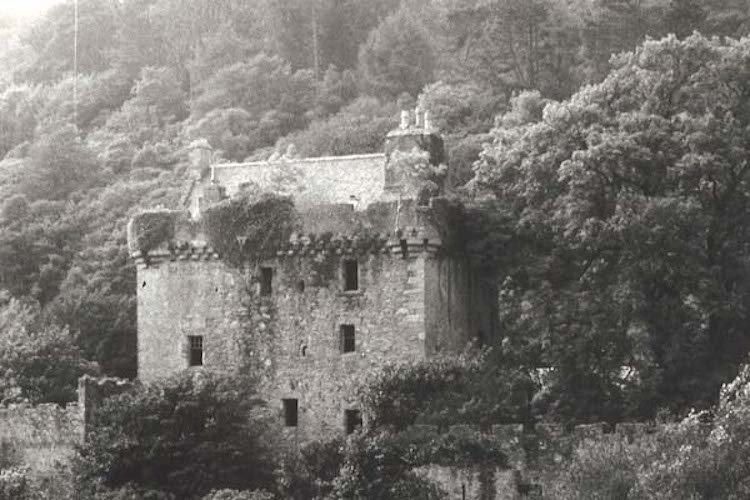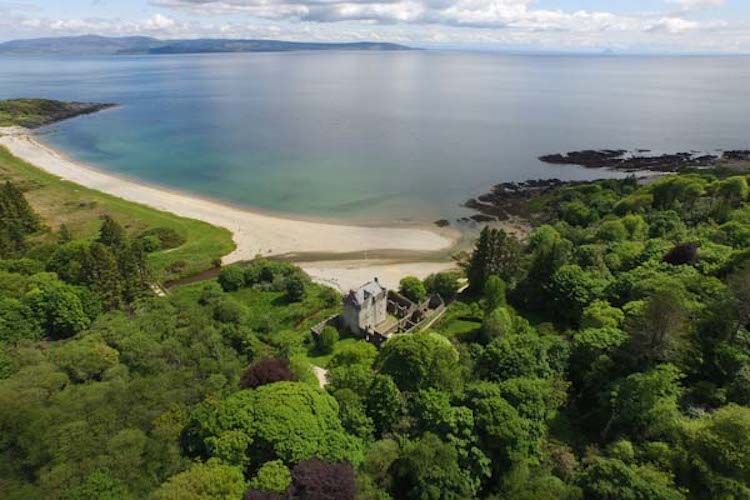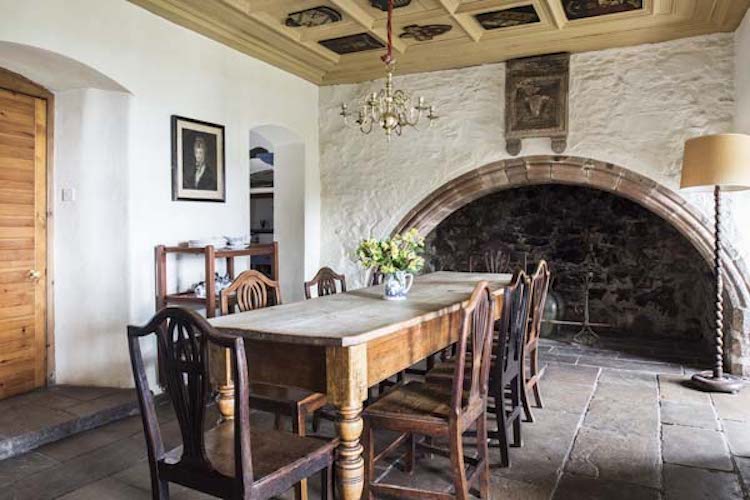 Sleeps 8, 4 nights from £516 equivalent to £16.13 per person, per night. Booking info here. 
A Prison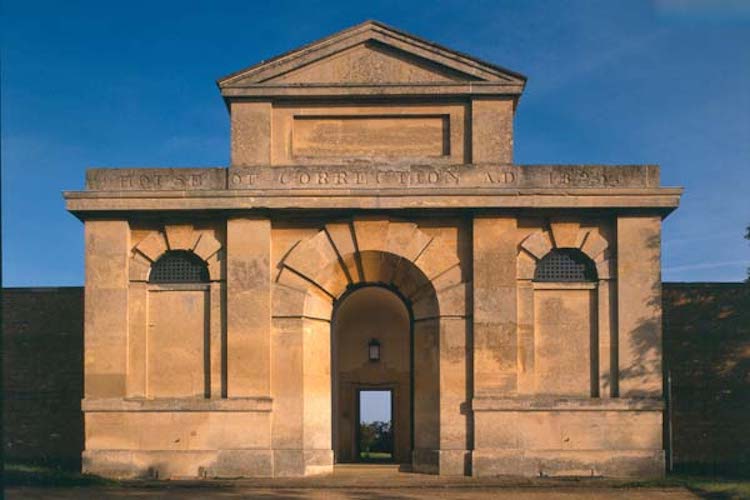 This grand entrance is all that survives of a prison once intended for minor offenders.  This is a noble piece of architecture, once intended to intimidate, in a beautiful and interesting place.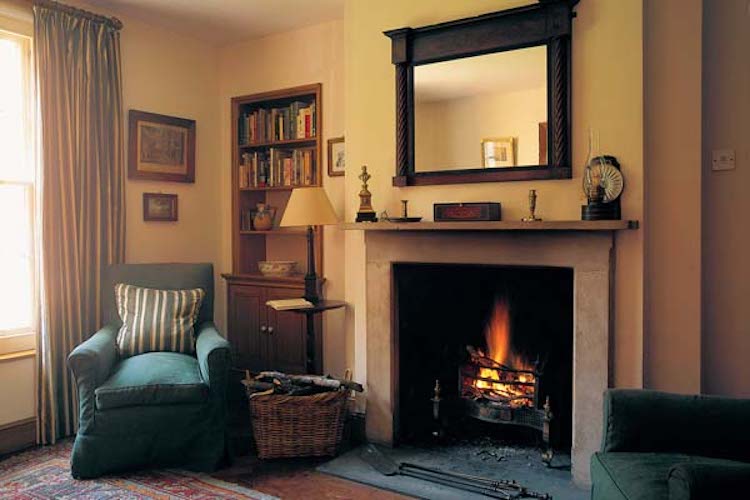 Sleeps 4, four nights from 

£330, 

equivalent to £20.63 per person, per night. Info here. 
A 19th century Egyptian House in Cornwall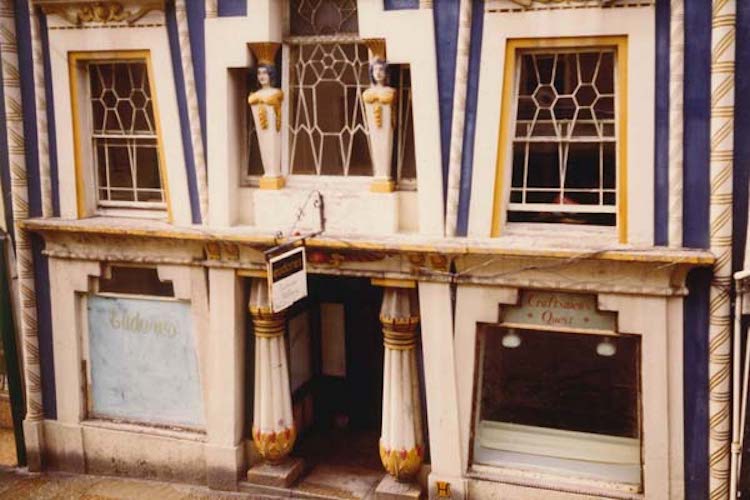 (Pictured above before the renovation). Sleeps 3, 4 nights from £193equivalent to £16.08 per person, per night.
And an Actual Pigsty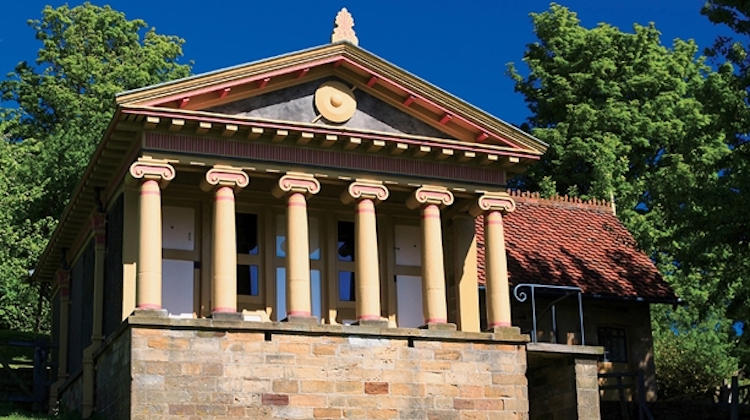 Once really a sty, Squire Barry of Fyling Hall is said to have been inspired by the classical architecture he had seen in the Mediterranean during his travels in the 1880s when building this home for his pigs. 

Sleeps 2, four nights from £272 equivalent to £34.00 per person, per night. More info here.
You can browse all of the listings from A-Z here. To get first dibs on exclusive early-booking opportunities for new restorations, discover how to become a patron or friend here (there are lots of ways you can help, from giving a one-off or regular small donations to volunteering). If you'd like more information on how they choose their buildings it's here. 
And I highly recommend you follow them on Instagram.