Ah, the good old fashioned documentary. They teach us about our planet's wildlife, architecture, and space time. They teach us about new cultures, people, and ideas. They also put us to sleep. And that's not a bad thing! Is there a better way to drift off to dreamland, than via the gentle cradling of James Earl Jones' voice? The soft visual acid trip of Carl Sagan's cosmic space ship? Today, we're revisiting 15 wonderful documentaries – from classics, to deeper cuts – that will take you to slumber town with dreams of pizza, cowboys, chimney sweeps and more…
Step Inside Anaïs Nin's Home
Anaïs Nin Observed (1974) gives you an intimate glimpse inside the home and reflections of Anaïs Nin, acclaimed multi-cultural diarist, novelist, and mentor, whose stories of frolicking around Paris with Henry Miller enchanted the world. This is a rare view inside her final house, a Los Angeles hideaway design by Frank Lloyd Wright's grandson, is both moving and enchanting. Filmed just three years before her death, it's a beautiful tribute to her life.
The Ocean World Jacques Cousteau
Jacques Cousteau's midcentury expeditions were the stuff of Science Fiction. Remember when he tried to live underwater? There's a reason his stylised documentaries inspired Wes Anderson's The Life Aquatic with Steve Zissou. While some of aspects of the his films are, eherm, dated (ex. gaining samples from a coral reef via dynamite), docs like Le Monde du Silence or "The World of Silence" (1956) not only brought in mainstream public concern for marine environmentalism, but proved a nature documentary could be cinematic, artistic; it was co-directed by great French director Louis Malle, the genius behind the surreal Parisian film, Zazie dans le Metro (1960). Let the gentle sounds of deep sea bubbles whisk your anxieties away…
Watch the 'Walt Disney' of Eastern Europe at Work
The late Czech animator Jiří Trnka (1912-1969) made fairytale films that ran a shade darker than your average, creating everything from "A Midsummer Night's Dream" to his own surreal, dystopian stories filled with anti-Stalinist symbolism. Watching him pinch, mold, paint and craft his sets and characters provides an oddly soothing sensory massage…
To learn more about Trnka's incredible life, check out this archive article.
Cosmos
"We are made of star-stuff. We are a way for the cosmos to know itself." Huh? Mull over enough of Carl Sagan's poetic turns of phrase in the 1980s TV program, Cosmos: A Personal Voyage, and you'll find yourself drifting into dreams of Saturn's rings and Carl's many, many beige turtlenecks. Once you've finished his original series, move on to the reboot hosted by astrophysicist Neil deGrasse Tyson, Cosmos: A Spacetime Odyssey and continue your space time voyage…
The African American Inventors
When a documentary starts off with, "From the beginning of time…" and some slick '80s music, you know you're in for a solid watch. From Dreams to Reality (1986) was produced by the US Department of Commerce, and revisits the stories of African American inventors in science, technology, and medicine through the narration of host Ossie Davis.
These Heartfelt Cowboy Poets
Turns out, cowboys cry too. The tradition of American cowboy poetry may seem unlikely, but for more than a century cowboy poets like Waddie Mitchel (above), Slim Kite and Wally McRae have been pouring their heart out about what it means to be home on the range in Nevada, Montana, Arizona and other big sky country landscapes. It's available for free on "Folkstreams" a wonderful archive and streaming platform of Western history.
NYC Pizza Dreams
This one had us at "mom 'n pop shop." NY Pizza Dreams is a 2019 documentary about the birth of a New York family's pizza parlour, Little Pops NY Pizzeria Trattoria, in the Chicago area. Expect a lot of dough twirling, stretching, crusts rising – all the fodder for mouthwatering dreams.
Grey Gardens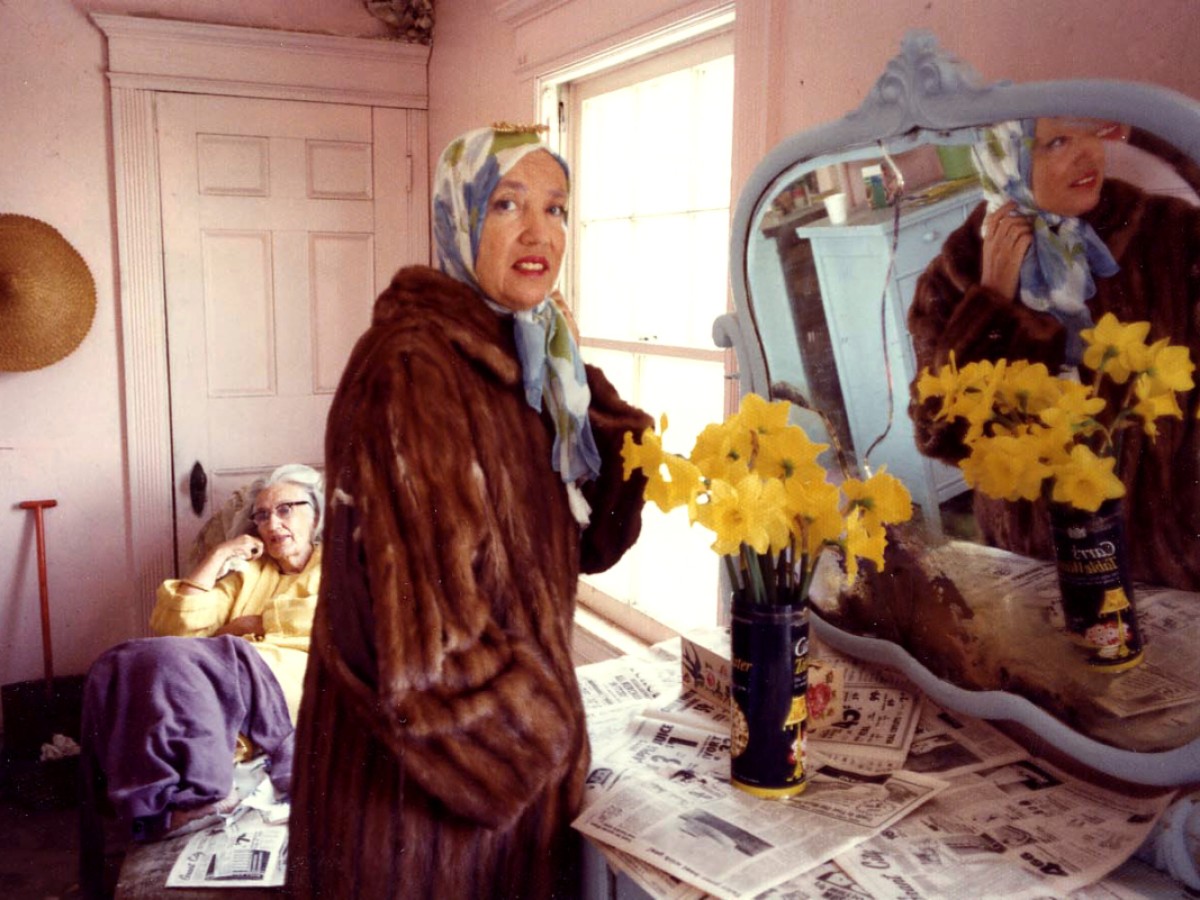 Ok, so this one might give you nightmares. But it's a classic (and it's free). You'll get an intimate portrait of Big and Little Edie Bouvier, the reclusive, mega co-dependent mother and daughter socialites and cousins of Jackie Onassis, living in a crumbling grand estate in the Hamptons. The creaky, languid pacing of the 1975 documentary makes it the perfect late night summer watch.
The Rise and Fall of Sourdough
This one's for all those crappy little loaves we baked with love during quarantine. The Rise and Fall of Sourdough: 6,000 Years of Bread is great lecture by Professor Eric Pallant that will cover bread from antiquity to the present day…
The World's Most Loveable Steeplejack
The award-winning documentary Fred Dibnah: Steeplejack (1979) invites viewers to learn what it's really like to live as a working class chimney and steeple repair person. Spend a day in the life of loveable British steeplejack and mechanical engineering enthusiast, Fred Dibnah, who waxes poetic about chimneys better than anyone you'll ever meet – and will literally climb to dizzying heights to prove it.
Inside the Thrift Store of a John Waters Muse
Edith Massey was one of cult filmmaker and queer icon John Waters' ultimate muses, who he called his "Dreamlanders." She had deliciously raucous roles in underground movies like Pink Flamingos (1972) and, unbeknownst to many, ran a quiet little charity shop in Baltimore. "Even though she plays tyrants, deviants and maladjusted types," says the narrator of the 1976 mini-documentary, Edith's Shopping Bag, "she has a thrift store where she holds court" kindly with her many cats and colourful friends. A moving mini-portrait of her sanctuary.
Murder in the Blueprints of Frank Lloyd Wright
Architecture buffs will love seeing HD close ups of Wright's Mesoamerican-inspired masterpieces, but the real takeaway from That Far Corner of the Mind (2018) is how well it weighs the role of Wright's past, equal parts eccentric and horrific, in the design of his jarring Los Angeles' homes. Not to spoil it, but we've got a whole article on it here.
Oh, Just Casually Skiing Mt. Everest
Beautiful. Just beautiful! Follow the remarkable story of Yuichiro Miura, a Japanese alpinist who dreamt of skiing down 8,000 feet of Mount Everest in 1970. Many scenes are inadvertently surreal, from a bunch of sherpas casually watching an action movie as "the world's highest video tape audience," to Miura flying down a slope at a 45 degree angle. No biggie.
For all of its sport, the film actually rolls at a gentle cadence, providing an intimate and fascinating glimpse at the many elements (i.e. 27 tons of supplies, 850 people) it took to attempt the journey, and reflections from Miura's diary on his life. The HD restoration of this 1975 documentary makes for jaw some dropping cinematography, and it's all free for viewing on YouTube.
The First Commercial Black TV Program in the US
Is there a more soothing sound than the voice of James Earl Jones? The iconic actor hosted "Black Omnibus," a 1970s American educational TV show that executive producer Hal Graham called, "the first major Black-oriented series designed for nation-wide commercial television," spotlighting Black leaders in science, theatre, music and the arts. Learn the funky robot dance! The art of ventriloquism! Ballet! Bonus: the romantic chemistry between Jones and dance teacher Paula Kelly in the latter episode is off the charts:
You can find episodes of the 12-part series for free on YouTube, but this is one program we suggest you buy online, and add to your home collection.
The Things They Made with Thread
'Cause it's not a documentary without a little PBS. THREADS introduces a diverse group of American craftspeople working with thread to tell their stories, be in through quilting, weaving or other traditions that often harken back to their ancestors.
A Day in the Life of an Off-the-Grid Grandfather
There's no narration in the four part documentary, Grandfather (2019) which follows the salt of the earth lifestyle of the director's grandfather throughout the seasons. "He has been living off the grid, before there even was a grid," he writes in the film's description, "He is an old and experienced horse logger and is doing all the farm work all year round using only horse power." If you ever daydream about getting away from it all and living that homestead life, this is for you.