There was a brief time in winter Olympic history when athletes would zip into their snow suites, strap on their skis, cue the music, and dance to victory. Ski ballet is like the love child of figure skating and skiing. Routines lasted for two minutes, and athletes competed alone or in pairs. The result was a unusual athletic feat set to music, and it had a brief, albeit memorable, Olympic career, gaining popularity in the 1970s, and fizzling out in the 1990's. But the beginnings of ski ballet, like many other good rebellions, began in the 1960's.
What began as a rebellious movement on the slopes by a few outsiders who were bored with the status quo, emerged as a sport separate from other types of skiing, although it fell under the banner of freestyle skiing. It was similar to freestyle, in that athletes could focus on big jumps, jaw dropping jumps, or intricate footwork; but was quickly being taken in its own direction. Young skiers wanted to use the mountain terrain as an inspiration rather than just a background. One of these rebellious athletes, Michael Russell told The New York Times, "I liked the challenge of the changing terrain, I liked the challenge of the different [levels of steepness] and snow depths and trees and bumps and patches of ice. There was nothing you could do automatically or you'd take a nosedive."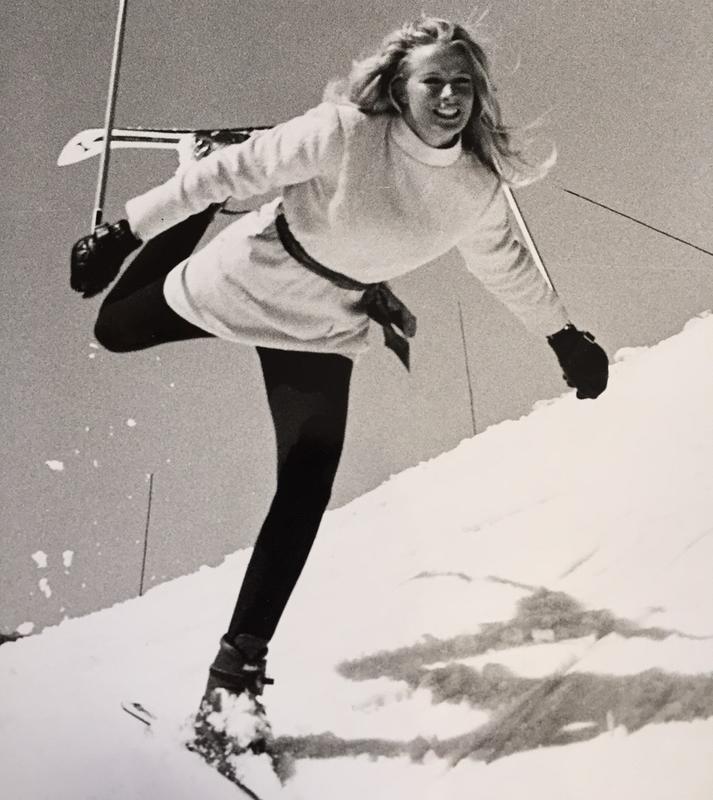 In the 1970's, while the world of competitive skiing was busy watching the cross country, the downhill, and the freestyle, ski ballet was working on defining itself. Some athletes wanted to show off big tricks, and others wanted to incorporate the graceful artistry of traditional ballet.
In 1974 an young skier named Genia Fuller caught the public's attention when she won all four freestyle categories (mogul, aerials, ballet, and combined) at the Freestyle Championship. It's not just that Fuller was talented (no other athlete had won all four of the freestyle ski categories at one event before), it's that she was charismatic, radiant in front of an audience, and that she brought a lot her moves from her beginnings in figure skating. The fact that she did it all without ski poles, which other athletes were not doing, just added to her fame.
Fuller brought freestyle skiing into the public eye in the 1970's. Ski ballet was still in its infancy then, and most spectators were used to more conventional skiing. Fuller was an undeniably skilled athlete – she had grace, style, power, and panache, and she was popular off the snow too. She modelled sportswear and had a brief acting career.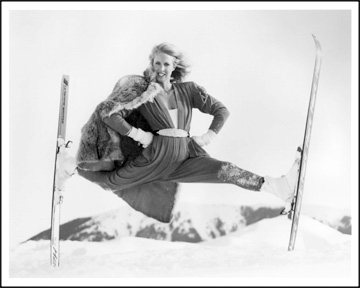 As the 1970's came to a close, more freestyle skiers began to draw attention to the sport. Suzy Chaffee, who had a background in ballet, and who had competed as an alpine racer in the 1968 Olympics, became the face of the sport when she starred in a Chapstick commercial that featured ballet skiing. "Suzy Chapstick" soon became a household name.
By then, it was the early 1980's, and as a sport, ski ballet was heading towards the Olympics. Athletes wanted to compete on the world stage and be recognized for their skill, and it looked like the world was ready to accept this radical new form of skiing.
Ski ballet enthusiasts would find out there were tradeoffs, however. Judges and governing boards were all trying to find a way to categorize and score ballet skiing. As a result, much of the freestyle artistry that attracted athletes in the first place was gone. The parameters of the sport, and what qualified someone as "the best" came down to times, moves, and rules. By 1988 freestyle skiing, which included ski ballet, would be included as a demonstration sport in the Olympics. Before then, plenty of freestyle skiers had deserted the sport in order to pursue their own ideas. Michael Russell, who had made a name for himself by then in the sport, became disenchanted with it as it became more formalized. He later wrote, "There is no reason ever to offend skiing's natural grace and beauty, and every reason to strive to perfect it."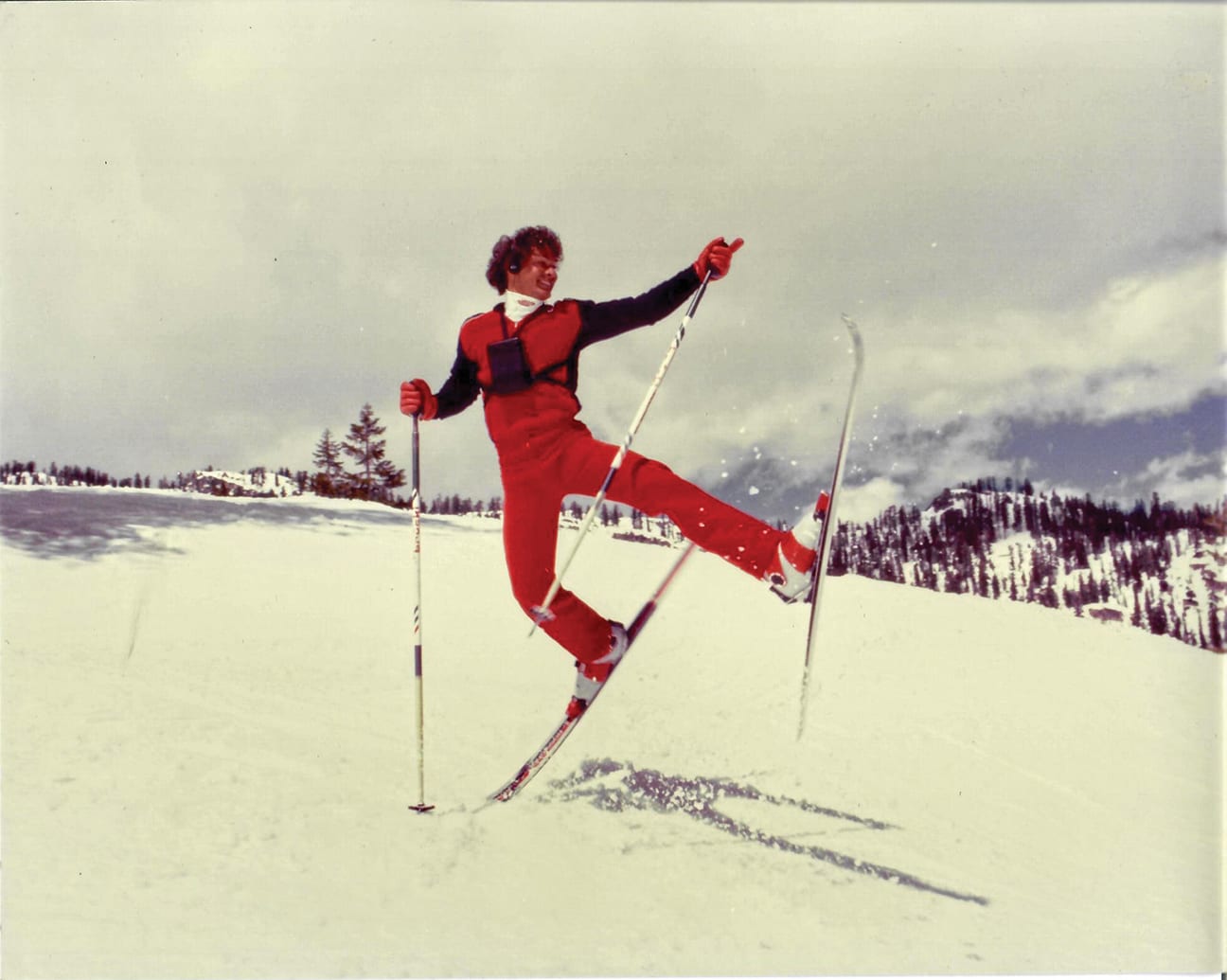 Not everyone felt the way that Russell did. Plenty of athletes were thrilled that the 1988 Olympics would include freestyle skiing as a demonstration sports. If you aren't familiar with what a demonstration sport is, that might be because the Olympics suspended them indefinitely after 1992. It's a little counter-intuitive to think of any sport at the Olympics as demonstrative, since this is hailed as the ultimate worldwide stage for competition. Demonstration sports were included in order to raise the publics awareness of certain sports. Baseball, bowling, and roller hockey are a few well known sports that were included in the past, as well as lesser known sports such as kabaddi (originated in India, it is a contact sport in which players try to run through a field of opponents, trying to tag out as many possible without being tackled themselves, and within a single breath), glima (Nordic folk wrestling), and judo (a Japanese style of martial art).
Hermann Reitberger and Christine Rossi took home the sport's first Olympic gold medals in 1988, and although medals earned in demonstration sports aren't included in the final Olympic medal count, it was still a proud moment for the sport. You can still find videos on Youtube of Reitberger and Rossi's winning performances, and we recommend checking them out. The outfits!
Ski ballet was back at the 1992 winter Olympics, again as a demonstration sport. That same year another freestyle discipline, moguls, became an official Olympic sport. In 1994 aerials was added. Ski ballet began to fade, as did demonstration sports. A scant eight years later ski ballet was discontinued from the competitive circuit altogether.
Today ski ballet is a sport that is often referred to as a kind of, "what were they thinking?"
The vintage videos provide comedic value for the hairstyles, music choices, and outfits, but what you can also see are incredible athletes competing in an off-the-beaten-track sport. It is hard not marvel at someone on a snowy slope flipping over their ski poles and jumping into the air with a graceful twist. Some coverage of the 2022 Olympics in Beijing decided to feature old footage of ballet skiing, and the response was somewhat enthusiastic. NBC Olympics tweeted videos from the 1992 Olympic competition, and idly wondered if this fanciful sport would make a comeback.
We'll leave you to contemplate that with John Denver, singing about the joys of dancing in the mountain air…