Easy reading today folks. Call me creepy– actually, don't call me that please, but I spend a strange amount of time on the internet looking at old photographs of famous people from the 60s and 70s. That era is just so darn cool, I just couldn't help but find another excuse to blog about it, so let's look at some of the ridiculously cool couples from the good old days…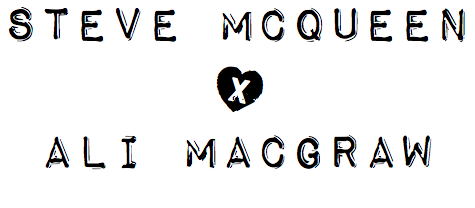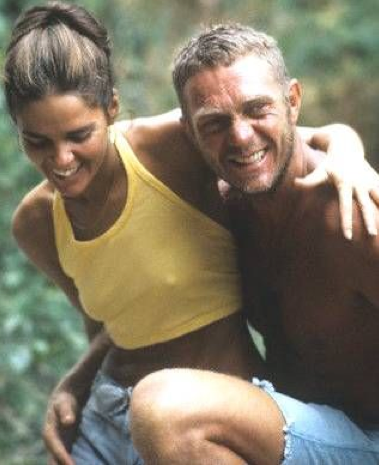 Him: Screen icon & one of the original Kings of Cool.
Her: Considered one of New Hollywood's raving beauties, Ali MacGraw shot to fame after her role in Love Story (previous generation's equivalent to The Notebook).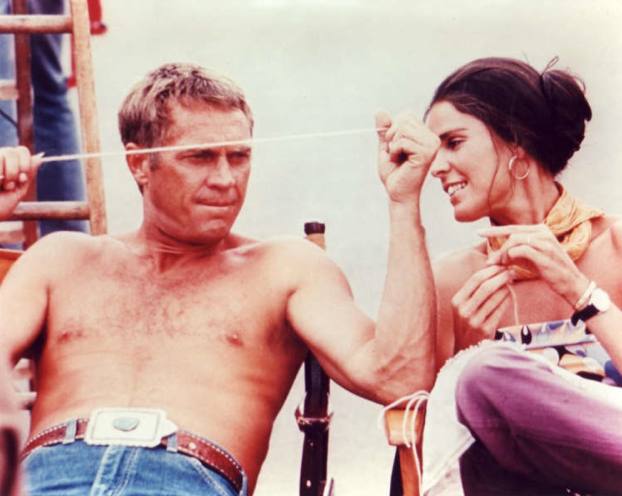 How they met: On the set of the 1972 film, The Getaway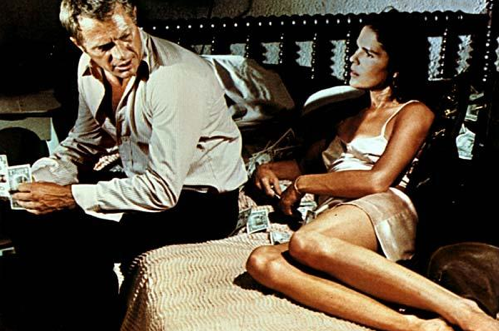 They both left their respective marriages to be with eachother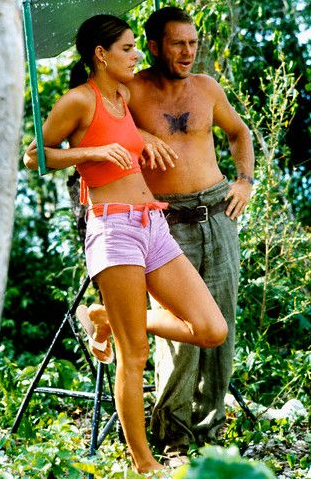 Did it last? After a 5 year marriage, the couple divorced in 1978. After battling cancer, McQueen died of a heart attack two years later.
MacGraw later revealed that during the marriage she was plagued by serious personal demons, while McQueen completely surrendered to his own devils. He nearly quit acting altogether and delved deeper and deeper into a dark and dangerous Hollywood scene filled with drink, drugs and womanizing.
::::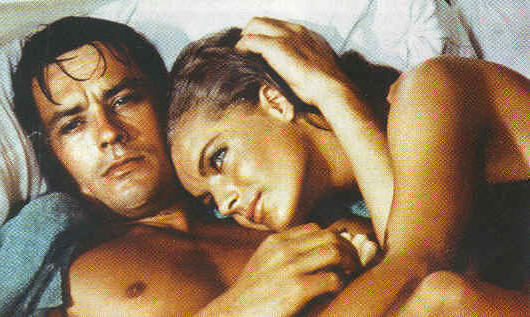 Him: France's equivalent to Cary Grant, one of the most prominent French actors of the post-war era.
Her: Another iconic figure in French cinema, although originally German, Schneider appeared in over 60 films and was considered a style icon.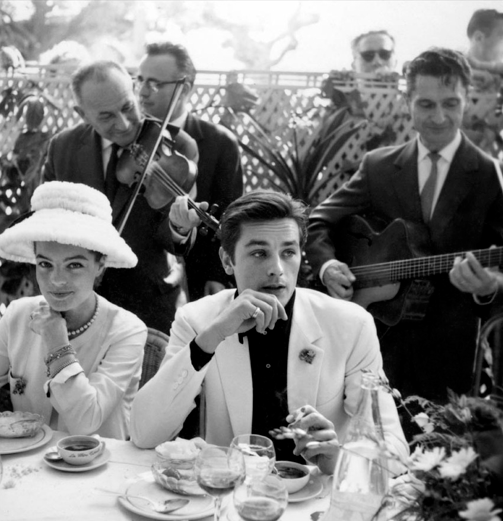 How they met:  They met on the set of "Christine" (1958), felt in love and she moved with him to Paris. Schneider became engaged toDelon in 1959. They never got married though, they were always 'delaying' it.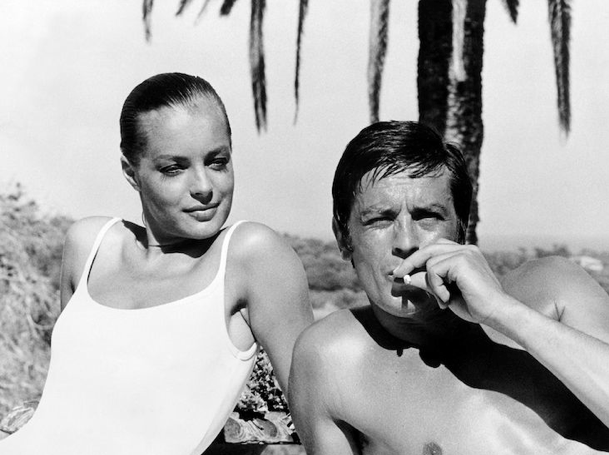 In January 1981, Alain Delon and Romy Schneider were named "the actors most preferred by the public" in a French magazine.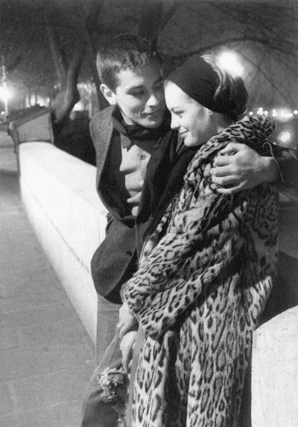 Did it last? Delon broke up with her in 1964, breaking her heart(some say). They continued making films together such as Swimming Pool (1968). They remained life long friends.
In fact, many of these pictures (the first, third and last were taken when the couple were no longer together).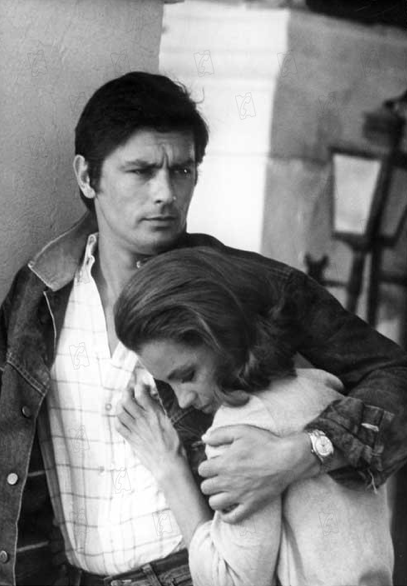 Alain placed a piece of paper with the following words on her tomb:
"Tu n'as jamais été aussi belle, tu vois j'ai appris quelques mots allemands pour toi: Ich liebe dich meine Liebe"
(You have never been so beautful, you see that I learned some words in German for you: I love you my love).
::::
Him: Has more Oscar's than one really needs and a terrible reputation for being Hollywood's biggest womanizer.
Her: Singer and actress, last member of the Mamas and the Papas, the 60s foursome that topped the charts and made hippie sexy.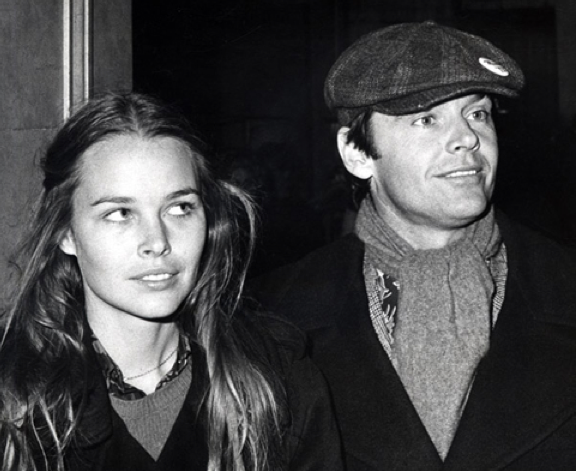 How the met: A few weeks after a week-long marriage to Dennis Hopper, Michelle started dating Jack Nicholson when he was casting Drive, He Said. She was the hot new catch on the early-70s entertainment scene. Nicholson, not yet having acquired his legendary Hollywood status, set out to win her.
According to Phillips, Nicholson was the sort of boyfriend who had to keep tabs on his woman. "Jack was always peering in the windows to see what I was up to," claimed Phillips.
Did it last? The relationship went well for a year. In an interview with Vanity Fair, Phillips recalls "One morning, Jack had a life-changing experience. I was having breakfast in bed with him when the phone rang…Nicholson was told that his and Lorraine's deceased older sister, June, was not his sister but his mother, and that the deceased woman he thought was his mother was his grandmother. "Jack was incredulous," says Michelle. He'd been raised in this loving relationship … surrounded by women.… Now I think he felt women were liars." Even though, she says, "I'm not sure I was aware of it at the time," in retrospect she believes that the news about his family contributed to a changed atmosphere between them. The actual breakup with Jack, she says, was about "something so minor—some stupid thing like a comb or the car keys—[but it was] the straw that broke the camel's back."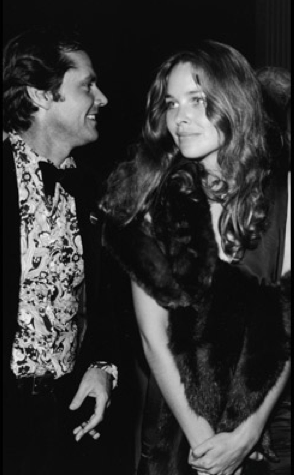 ::::
Him: The French Elvis Presley
Her: Singer, considered one of the first rock girls in France. Before her, it was not common for a French pop artist to sing and dance at the same time.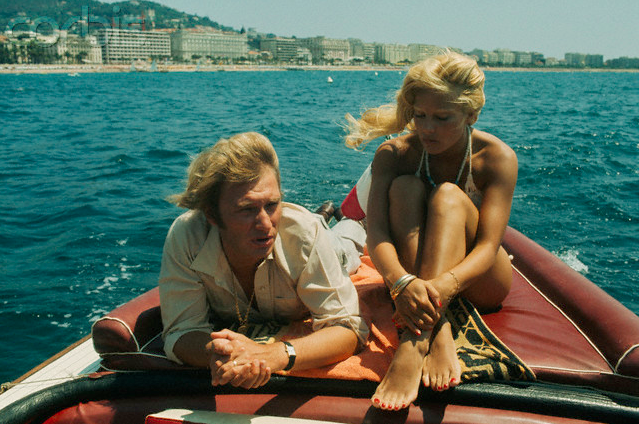 How they met: Backstage at one of Sylvie's concerts in Paris.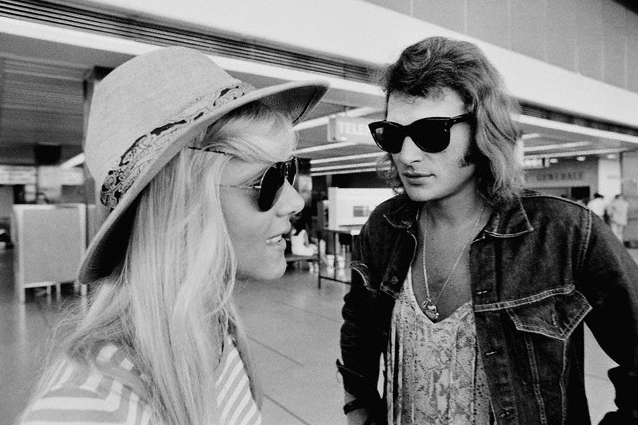 Johnny Hallyday and Vartan were the golden couple of their generation in France and their marriage was among the most carefully watched relationships for the nation's publicity.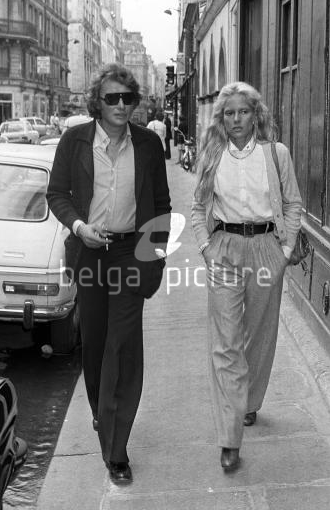 In 1963 they toured France together and then starred in the movie D'où viens-tu, Johnny?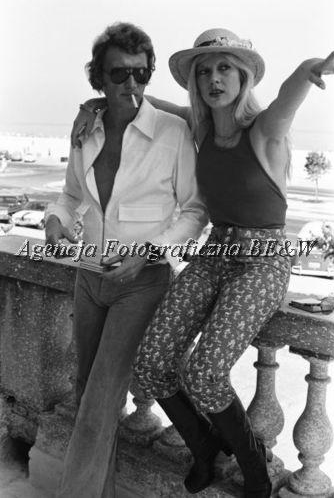 Did it last? As Johnny openly preferred pals to parenting, they had many disagreements and finally after fifteen years of marriage, divorced on November 4, 1980.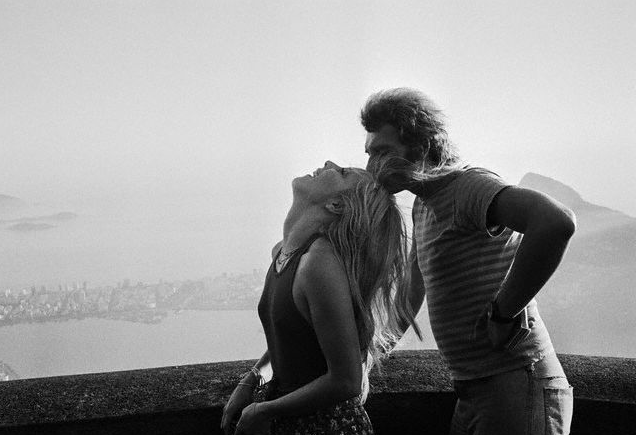 ::::

Him: Front-man of the Rolling Stones, rock'n'roll bad boy.
Her: Actress and 60s fashion icon, Bianca developed a public reputation as a jet-setter and party-goer in the 1970s and early 1980s, being closely associated by the tabloid media with New York City's nightclub Studio 54. She also became well known as a close friend of pop artist Andy Warhol.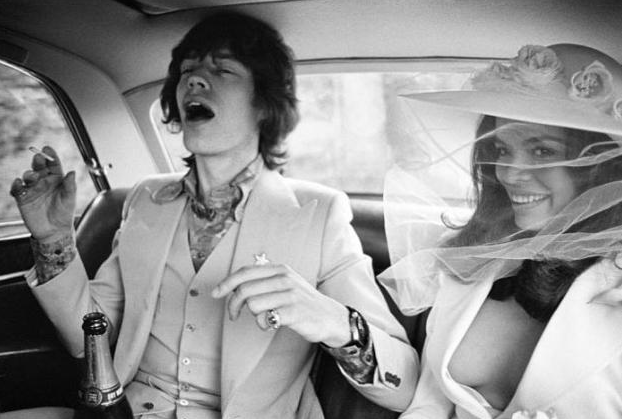 How they met: Bianca met Mick Jagger at a party after a Rolling Stones concert in September 1970 in France.
When she was four months pregnant with their only child, the couple married in a Roman Catholic ceremony in Saint-Tropez, France, and she became his first wife.
Did it last? In 1978, she filed for divorce on the grounds of his adultery with model Jerry Hall. Bianca later said "My marriage ended on my wedding day".