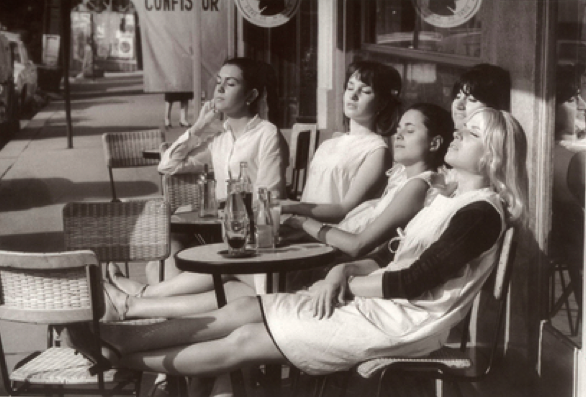 Ever since I was a young girl, I've suffered from an incurable fear of feeling like a tourist.
When I decided to move to Paris six months ago, on nothing more than a whim, I knew I had to make it my city– and fast (this is already sounding like a cheap movie trailer). Okay look, I just hate to see people coming to Paris and not being able to experience the city, even in the smallest way, as the locals do. Drop your guide books, walk straight past the hotel concierge and for God's sake, don't go up the Eiffel Tower…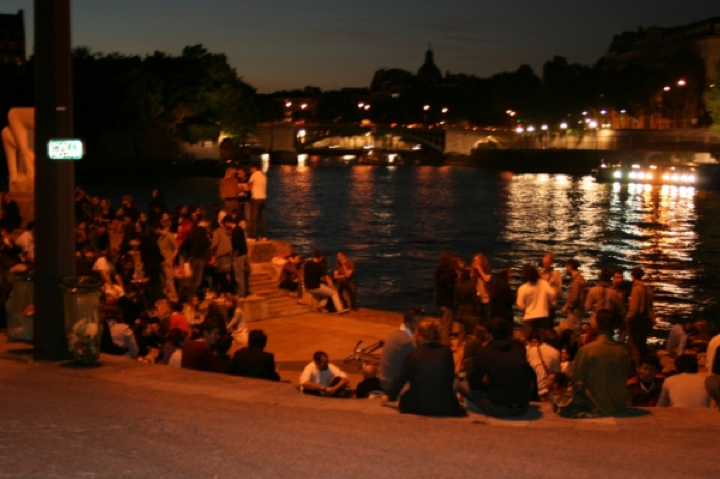 Suggest heading to the banks of the river Thames in London for a few drinks and you'll be on your own. In Paris however, meeting on the 'quais' of the river Seine is how many a local bobo (bohemian bourgeois) chooses to spend a spring evening after work.
Forget the stuffy bars, those in the know head straight to the local mini marché, collect a bottle of wine for the girls, beers for the boys (I personally might drop a baguette and some cheese in the basket too) and make their way down to the cobbled banks.
As the sun disappears, Parisian jeunesse gathers here in droves– from pretty little art students sashaying about, young finance guys loosening their collars and trying not to scuff their brogues, to (how can we forget) the ever-present-wherever-you-might-smell-cool– hipsters.
Far more economical and certainly more social than most Parisian nightlife establishments, the hotspots tend to be the banks around the Ile Saint Louis by the Pont d'Archeveches. Forget long waits at the bar and over-priced drinks, this is where Parisians take the city nightlife into their own hands.
::::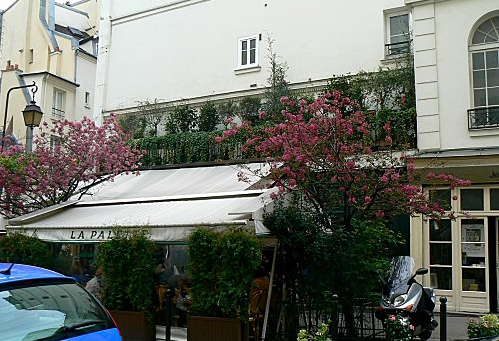 The problem with nightclubs is, if you're not fond of speakers thumping music into the depths of your brain and having your brand new shoes come out looking like they've been through trench warfare, it may all tend get a little tiresome.
Thankfully, Parisians kind of get this. On a Saturday night in springtime, you're most likely to find a very laid back, very good-looking, very well-dressed crowd hanging out at the time-honored brasserie, La Palette.
Situated in in the backstreets of Saint Germain, spilling out onto the street with its sizable al fresco tent, Parisians willingly wait up to an hour for a table here (come by 8.30pm and you won't wait at all).
It's buzzing and the champagne is flowing.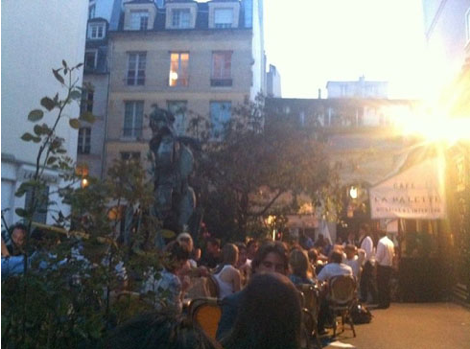 Plenty of table-sharing goes on here; plenty of flirtatious tactics– be weary of the young man in red chinos who likes to send his Jack Russell over to the tables of unchaperoned girls to do his ground-work (I may or may not have cradled this little dog in my arms for over half an hour until my boyfriend showed up).
Café la Palette, 43 Rue de Seine, Paris 6eme arrondissement
::::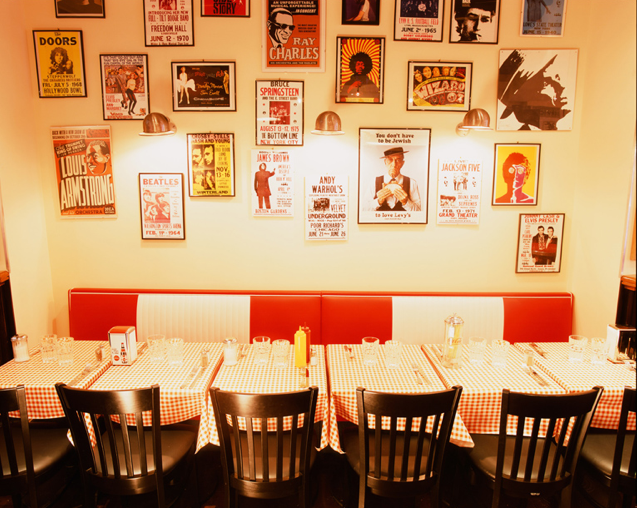 When you've had a heavy night in Paris (which often happens with all that wine), sometimes you just don't feel like looking at a typically French menu for lunch the morning after. You know what else you don't feel like dealing with? Rude French waiters. Well neither do Parisians.
In fact, this city appreciates friendly New York style diner food like no other European city. Enter, Schwartz Deli. In my opinion, this Jewish/ New York deli is the best in the city, possibly in Europe.
On your first visit, it's imperative that you order the pastrami salt beef sandwich, quite rightly named, "the very best sandwich" (on earth). Oh and order the (small) chicken schnitzel caesar salad to start. Make no mistake, you will leave with a satisfied tummy and the incredibly friendly staff will no doubt have cheered away your hangover.
No reservations on Sundays, arrive before 1pm and there will be no queue.
Schwartz Deli, 16 Rue des Ecouffes, 4eme Arrondissement, Paris
::::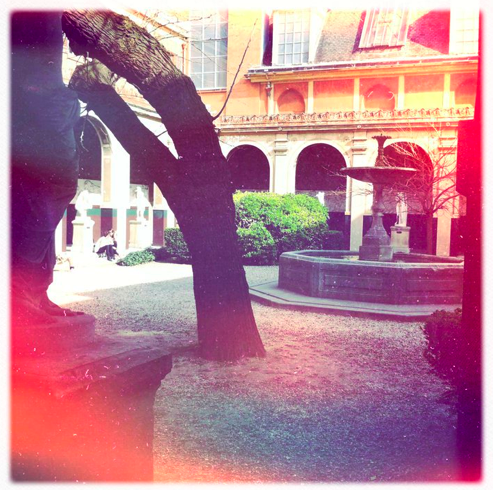 Admittedly, Paris is lacking its Hyde Parks and its Primrose Hills. When the sun comes out, the most central option for laying out is the Jardins des Luxembourg. Um, yeah, you and every other person in Paris. So how does a quiet and secluded little courtyard with echoes of flowing water and architecture that could be mistaken for a Florentine renaissance villa sound? (I do love a good build-up).
This may not be the most local of suggestions but only because most Parisians themselves in fact don't even know about the courtyard in L'Ecole des Beaux Arts, the prestigious art school with a history spanning 350 years and such notable alumni as Renoir and Degas.
Enter the university gates by the small pedestrian door to the right at 14 Rue Bonapartes of Saint Germain. Walk straight into the school's foreground and notice the arches on your right. Take the first arch and enter the corridor. Don't worry, you're allowed in, it's all open to the public (unbeknownst to most).
Now prepare for one of those moments in life when your breathe really will be taken away upon discovery of this hidden paradise in the middle of Paris. The first time I happened upon it, it was around one in the afternoon, there was only me and a young man who had brought his own deck chair and was he sunning in absolute tranquility next to the trickling fountain. I recall thinking he had the right idea.
The Mulberry Tree Courtyard, École nationale supérieure des beaux–arts de Paris, 14 Rue Bonaparte, 6eme, Paris
::::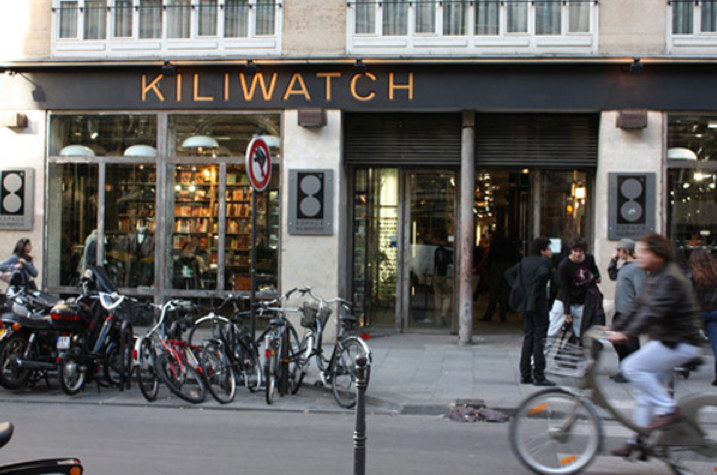 If some of you wonder how a London girl living in Paris survives without Topshop, my answer would instantly be Kiliwatch. Behind the unassuming store front, the vast space is a vintage jungle of brightly colored dresses, well-loved leather, jean shorts galore (plus this season's dungarees), spring barbour jackets, linen blazers, striped Brittany sailor shirts, and a heaven of accessories.
Setting itself apart from the playground of vintage shopping in Paris, Kiliwatch has wisely become more commercial and stocking non-vintage brands. It's the only shop since leaving my beloved Topshop that gives me that similar feeling of warmth and pure contentment as I sift through endless rails of clothing, searching for my next wardrobe obsession. Like Topshop, you can easily score up to four or five items here for under 100 Euros.
Glossy magazines (that send clueless outsiders to review Paris) predictably rave about the Colette store on the rue Saint-Honoré. In my opinion? It's overrated, ridiculously over-priced and the staff personify French rudeness. I would recommend it only if you plan to blow a month's salary and come away with one item that will be out of style by next week. And of course when you come out of the Colette store you're only surrounded by Bond Street style shops (that you can find in any other city), Cartier, Gucci, Dior.. zzzz.
Kiliwatch on the other hand, is situated in one of the most vibrant and upcoming areas in Paris with plenty of other interesting boutique shops to browse. Here are a few pieces I recently picked up from Kiliwatch…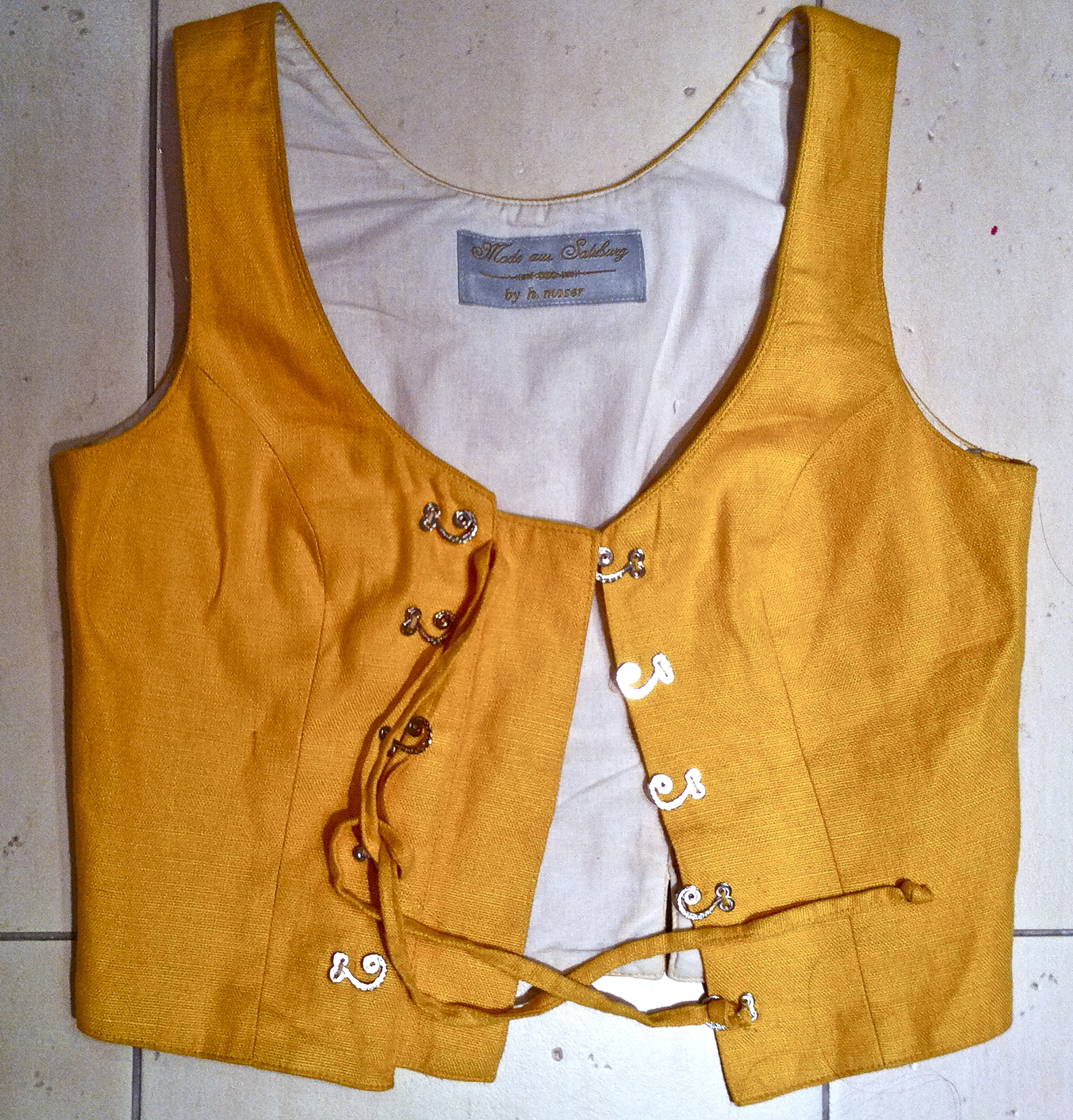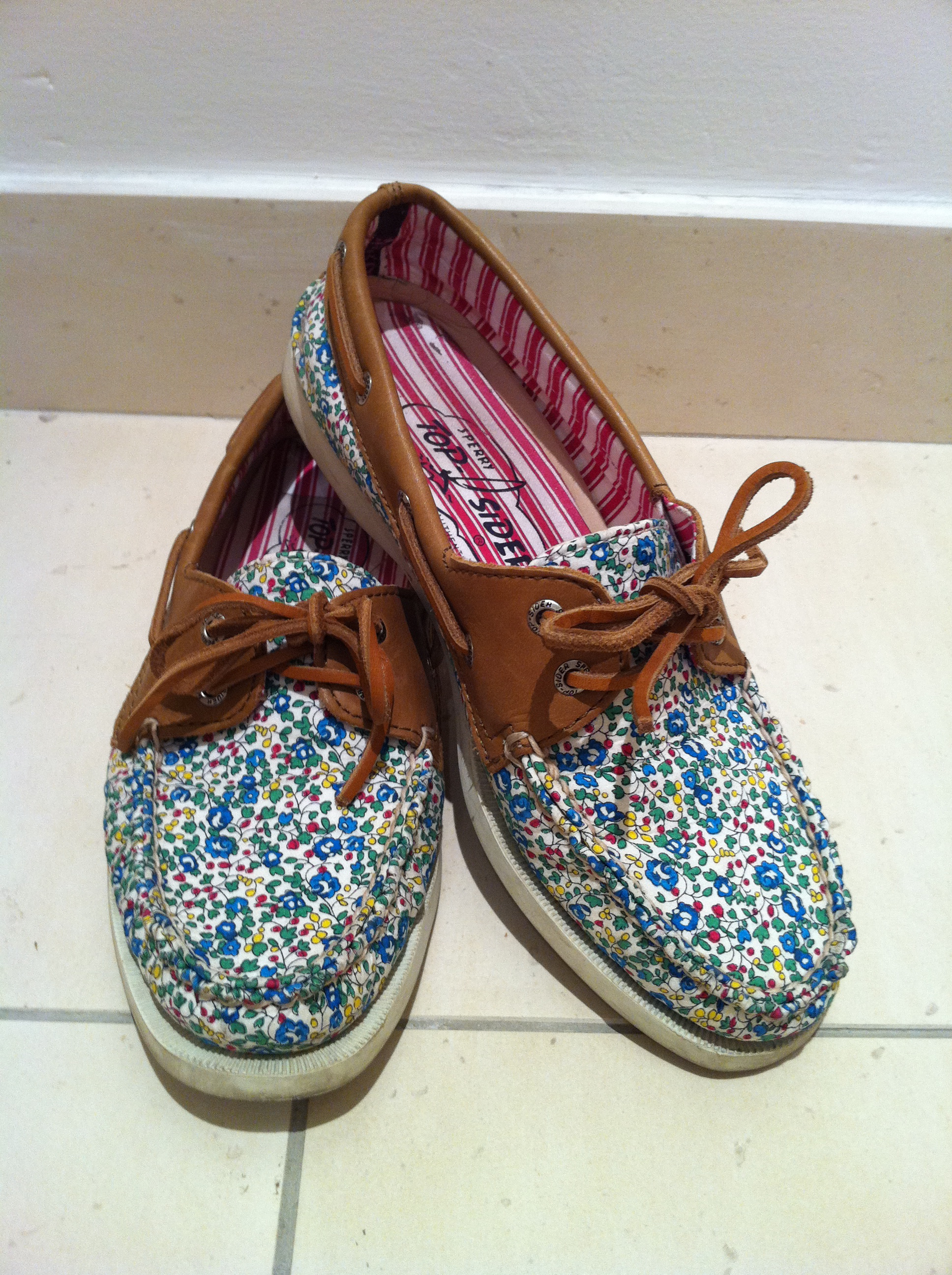 Now is the best time to get with their new summer stock flowing in…
Kiliwatch, 64 Rue Tiquetonne, 2eme, Paris, www.espacekiliwatch.fr
::::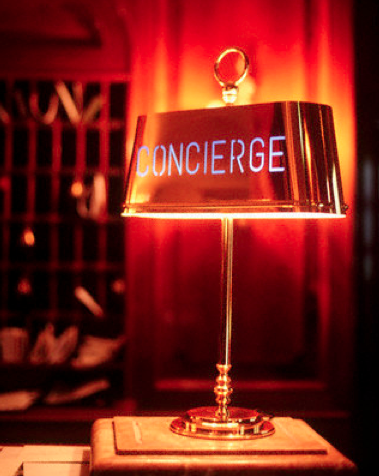 Hotel concierges love to recommend the Costes restaurant chain to their guests (La Sociéte, L'Avenue, Le China). I'm sure most hotels have some sort of deal with them. If you're coming from a city such as London, you wouldn't feel like you're eating anywhere wildly different from your typical slick'n'swanky Mayfair restaurants– if you like to travel to feel like you haven't left home, by all means, be my guest.
When Spring rolls around, I have a particular preference when it comes to my dining experiences and that is that it be al fresco. Mention alfresco to your good old concierge and he'll probably point you to Ralph Lauren's courtyard brasserie. Perfectly charming, slightly over-priced, food only good when the crowd is minimal, and unfortunately only frequented by tourists. No locals here.
In general, restaurants situated on the main boulevards and squares are usually going to be overrun by tourists and lack that local feel. Take a detour through the back streets and you'll instantly start to happen upon some very alluring little local gems. One such gem is the Cafe des Lettres on the Rue de Verneuil (close to the Musee d'Orsay).
This charming, once authentic literary café possibly has one of the prettiest courtyards in Paris. You instantly feel as if you could be in the south of France, somewhere in Provence. The food isn't fussy and the staff is friendly. The unbeatable charm of this Parisian restaurant won't hold a candle to any concierge-recommended restaurant.
Café des Lettres, <abbr title="

">53 Rue de Verneuil, 7eme, tel: 01 45 44 14 69
::::