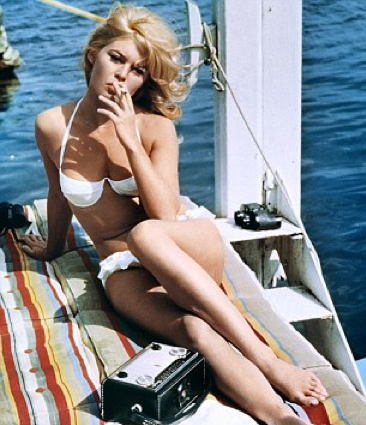 Nope, sorry, I refuse to stop imagining that I live in the sixties.
Let me introduce my style icons du jour who will be getting us in the mood for summer vacation today…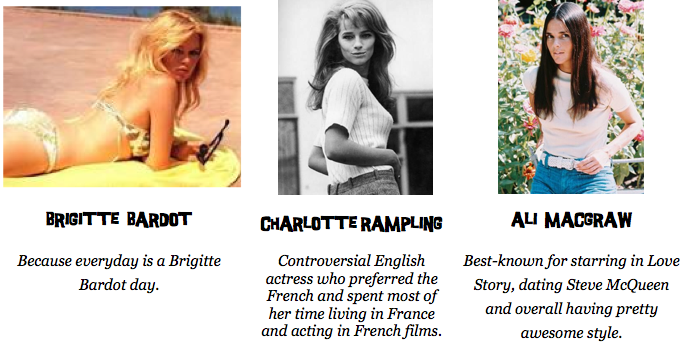 That's right. Be one with nature. Until the soles of your feet could light a match.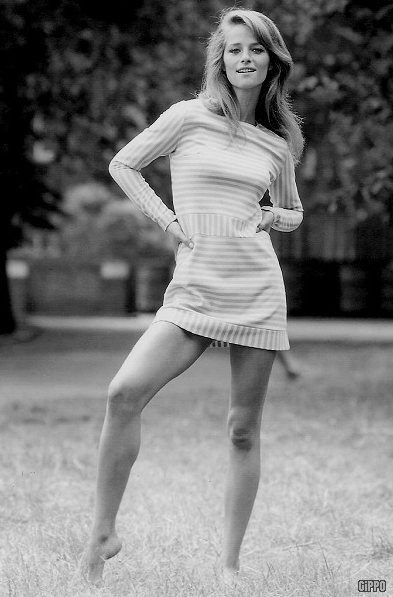 If you can't find a boat, not even a row boat, at least put on a damn sailor shirt.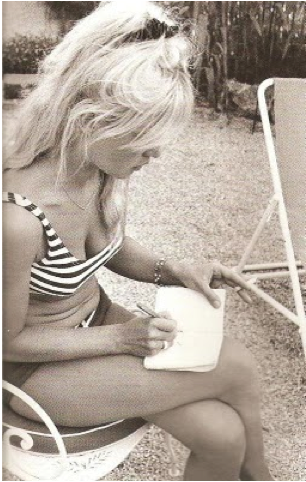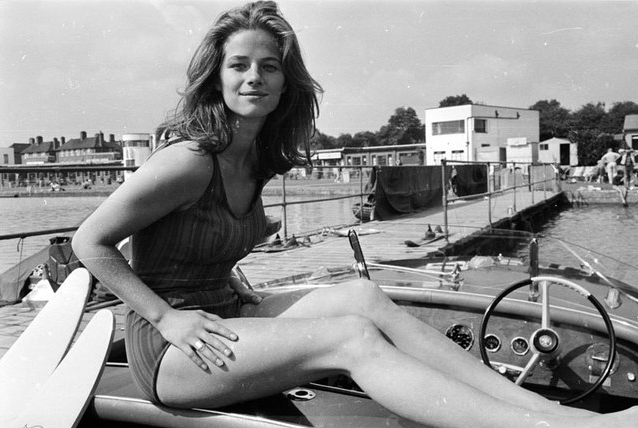 :::

_
Don't be the daft one that flat packs a brand new hat in your suit case.
_
_
Quite simply, because anywhere else other than on holiday, you'd be laughed at.
_
_
As a kid you were probably teased for them, but today, it means you've got that whole 'natural look' going on. Plus guys find them really hot.
Embrace the freckle.
_
_
Use with caution. Common sense required.
_
_
Whether it's looking like a wet dog as you emerge from the sea, having a frizz to repel men from all walks of life or simply realizing that wind and long hair is not as fun as they make it look in the movies– we all have issues controlling our manes in summertime but it's just part of the fun. Experiment with head bands à la Brigitte above, slicked back like Ali MacGraw and Charlotte Rampling below. Just don't go for the Bo Derek braids. Maybe next year.
_
_
Bliss.