This morning I had a bit of a field day on one of those websites that just you can't understand how you never came across before…
If I were a travel website, I would be Unusual Hotels of the World– it speaks my lingo when it comes to wanderlusting the globe, with a treasure chest of off-beat, unique (and chic) hotel destinations. Whether it's sleeping in a restored ghost town, up a tree or twenty one feet under the sea, this absolute gem of a website is where you need to be before you even decide what country you want to travel to. Their awesome little categories section allows you to choose by experience; (arty/ thrill/ wild/ romance / bling) or by type of hotel (deserted islands/ historic/ vehicles / underwater/ fantasy / lighthouses / tipee tents etc) and of course, you can also choose the old-fashioned way, by destination. So having done quite a bit of digging through this morning, I thought I'd share my favourite ten with you. Happy virtual travelling!
1. In an old Train Station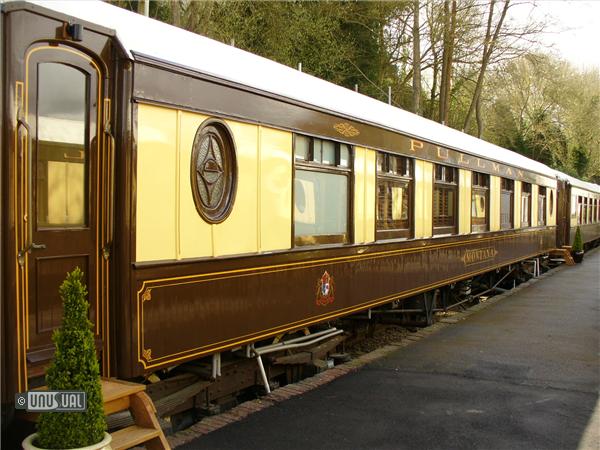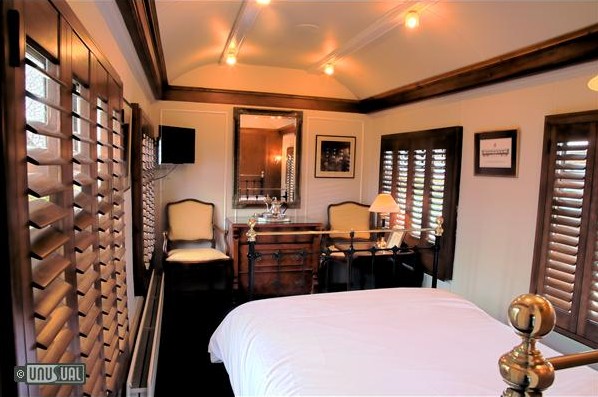 Luxury train journeys were once defined by Pullman train services such as the Orient Express, The Golden Arrow and Bournemouth Belle, and some of their Pullman carriages have been lovingly restored here at the Old Railway Station hotel in Petworth near Chichester, England. There are 4 Pullman carriages providing 8 suites.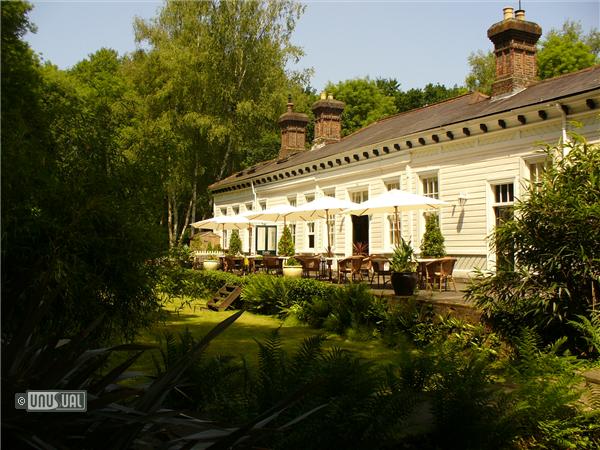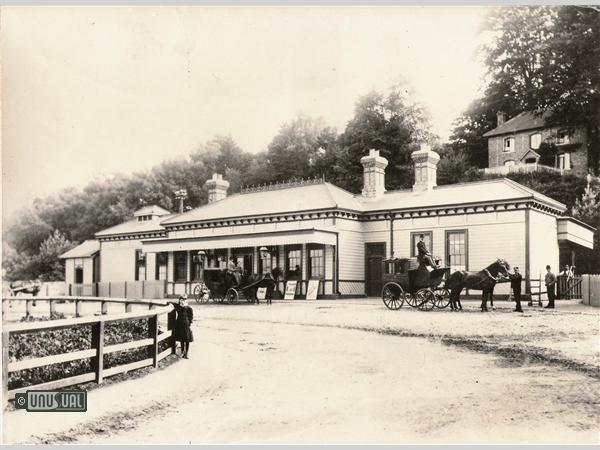 The Old Station House, built in 1892 for the Prince of Wales – later Edward VII – has been sympathetically restored, providing 2 additional en-suite bedrooms.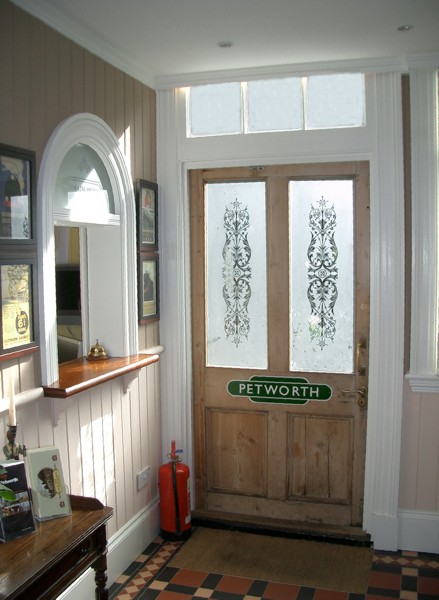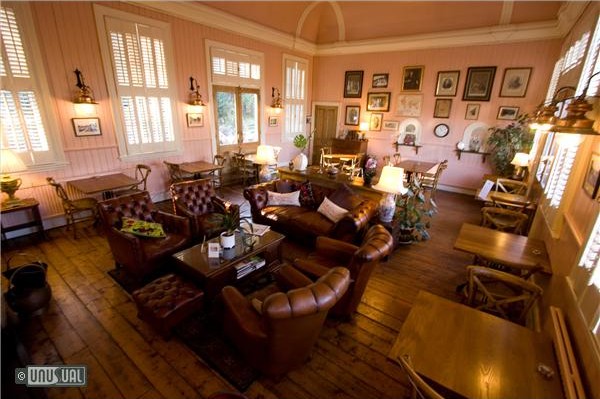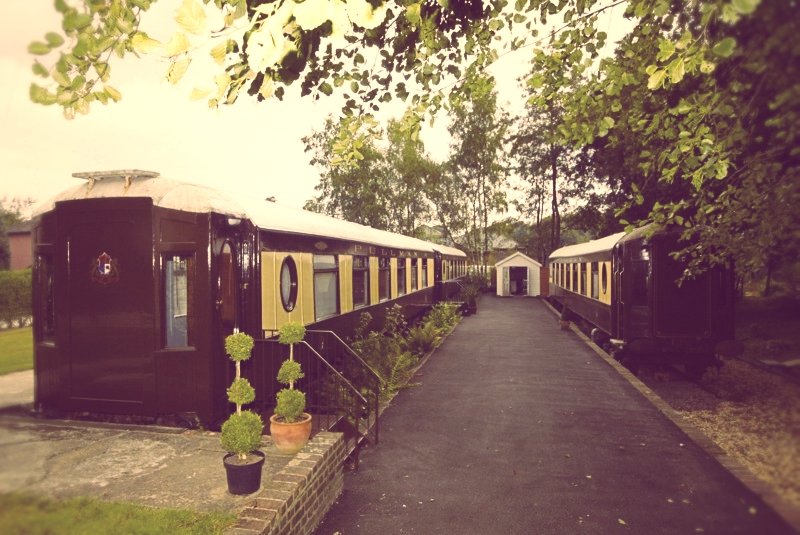 From £114 per night, More information here.
2. A Floating Underwater Hotel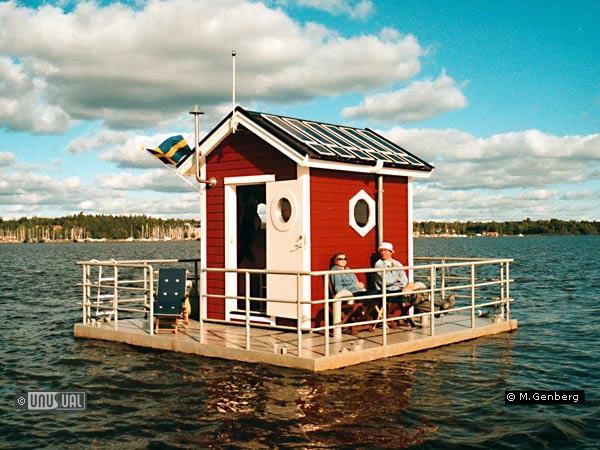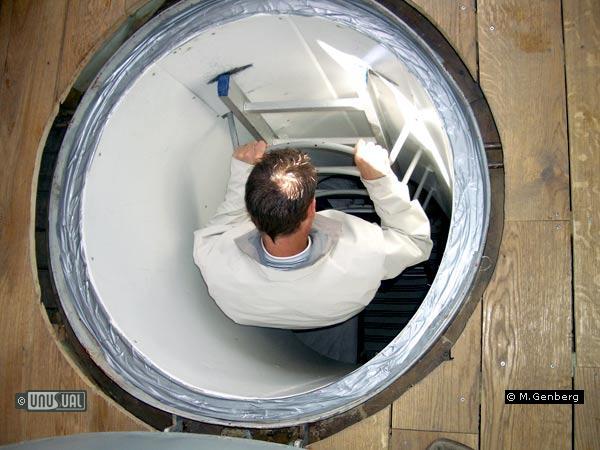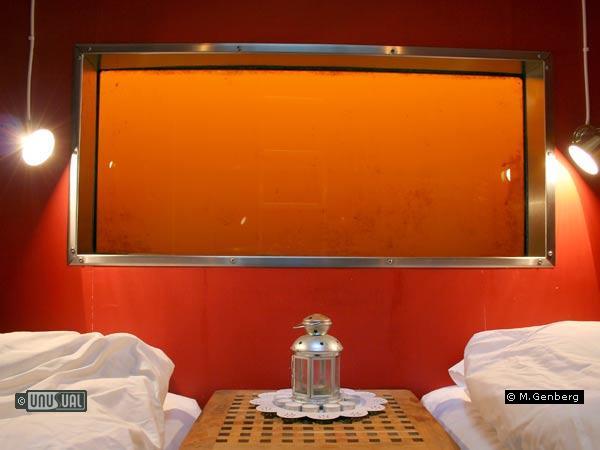 A single underwater room in a Swedish lake near Stockholm. The Utter Inn is the brainchild of Mikael Genberg, a local artist and sculptor who has chosen to focus on "making art for the public". The single room of the hotel lies 3m below the surface of Lake Mälaren in Västerås, Sweden and contains only twin beds and a table.
From SKR 114 per night, More information here.
3. In a Restored Ghost Town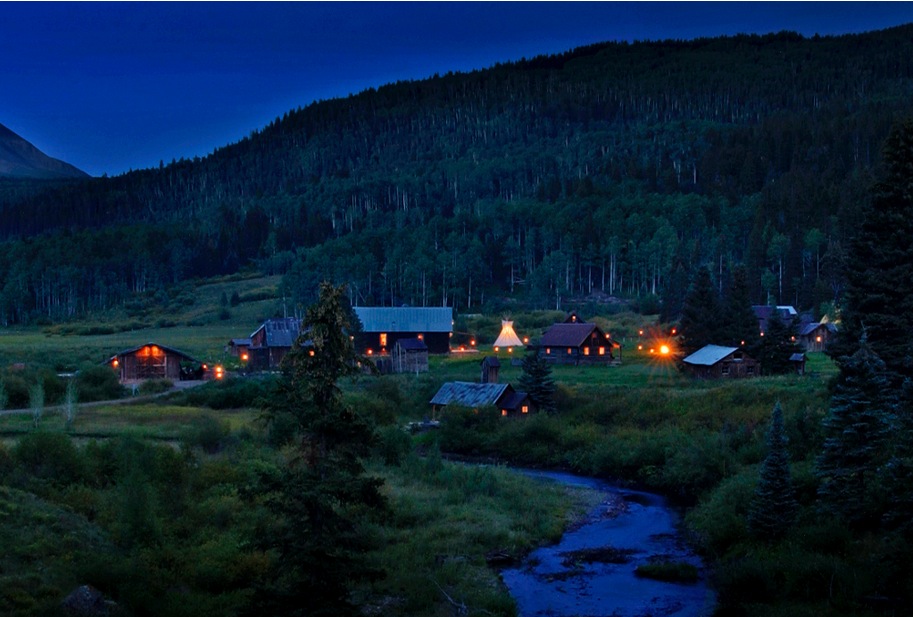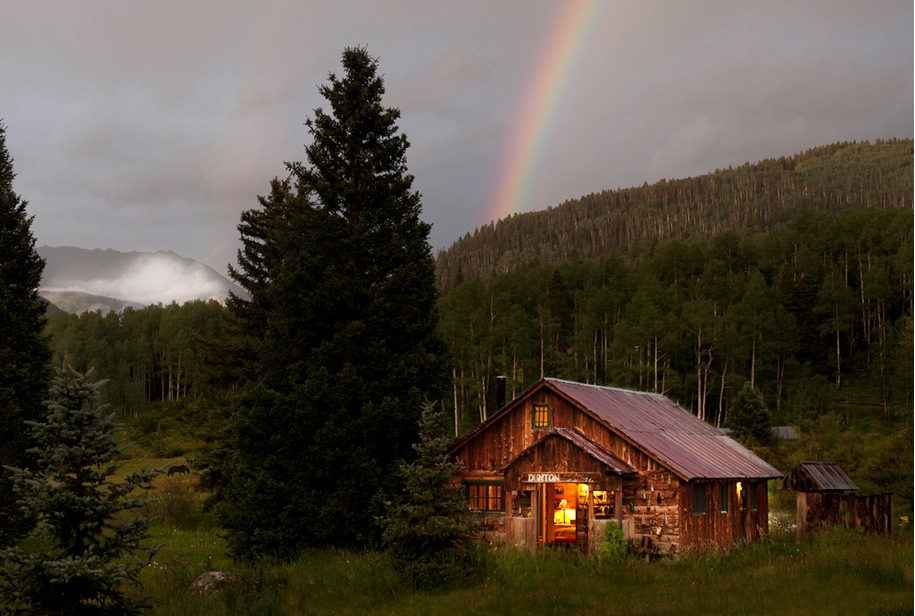 Dunton Hot Springs is a restored ghost town spa resort deep in the San Juan Range of the Colorado Rockies, offering outdoor living and away-from-it-all surroundings in this old gold rush town.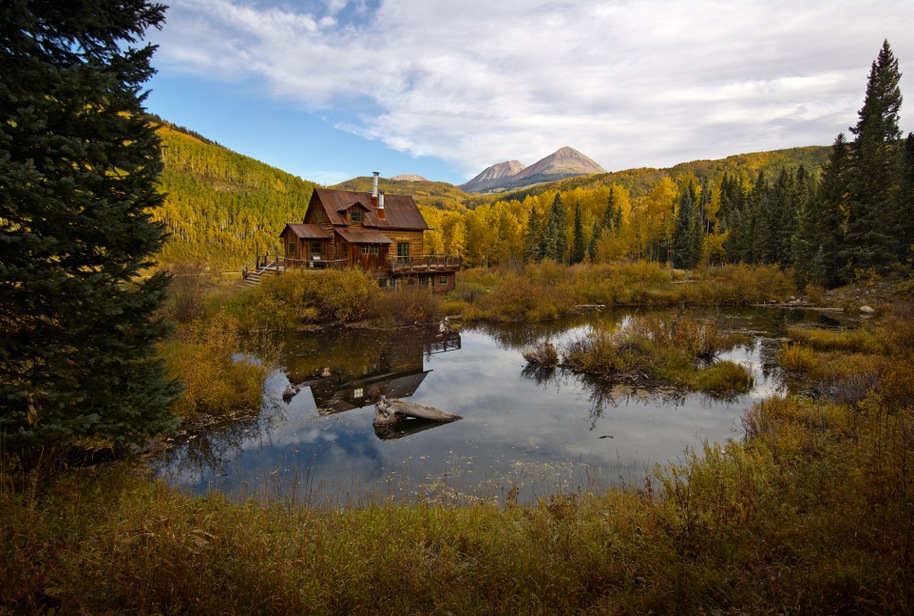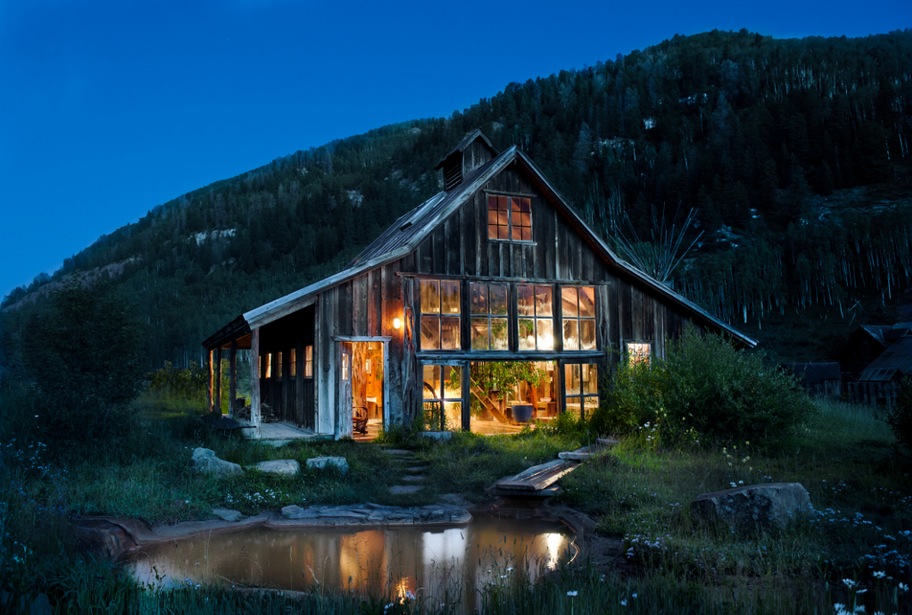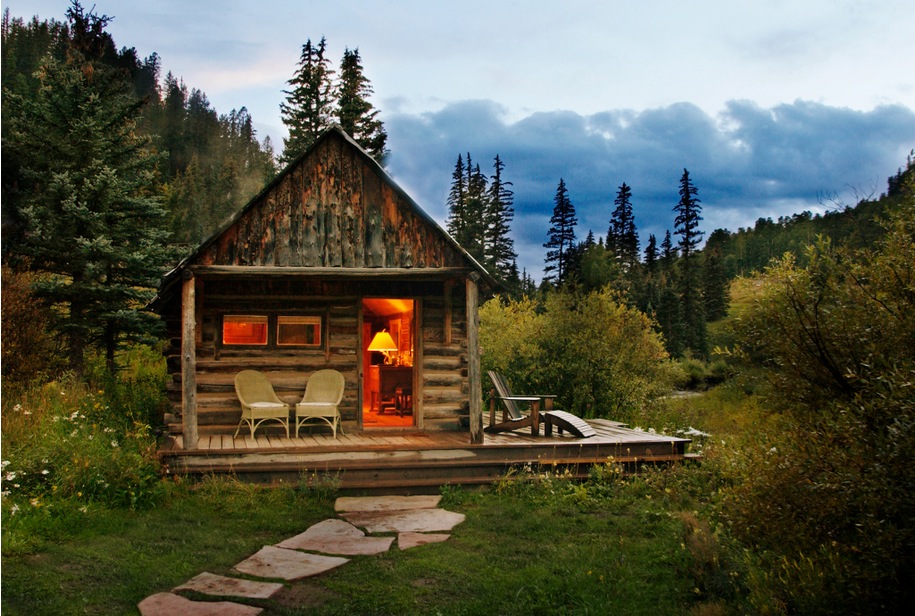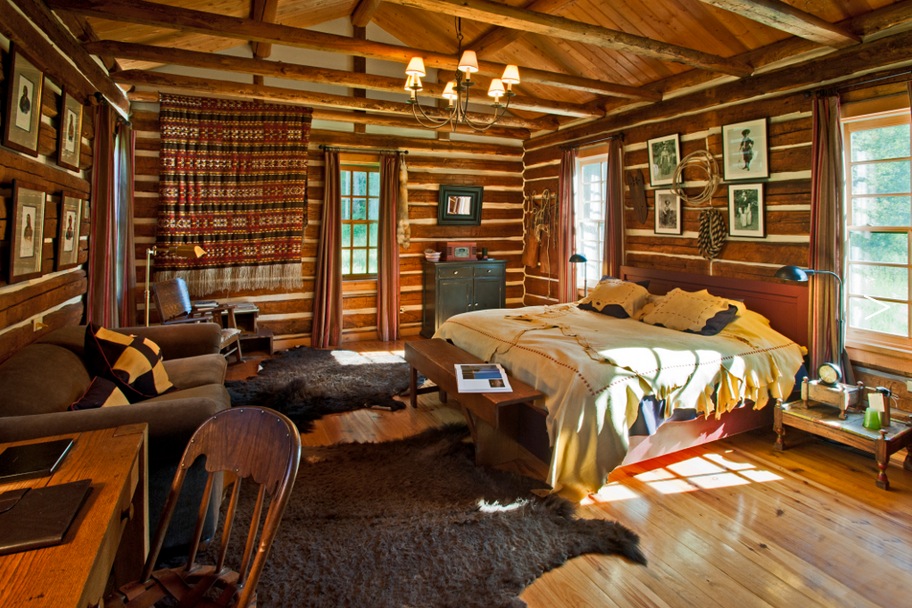 It can be exclusively yours for group bookings, so if you've ever fancied being sheriff for the weekend, Dunton Hot Springs is the place. From $700 per night, More information here.
4. In an Underground Silver Mine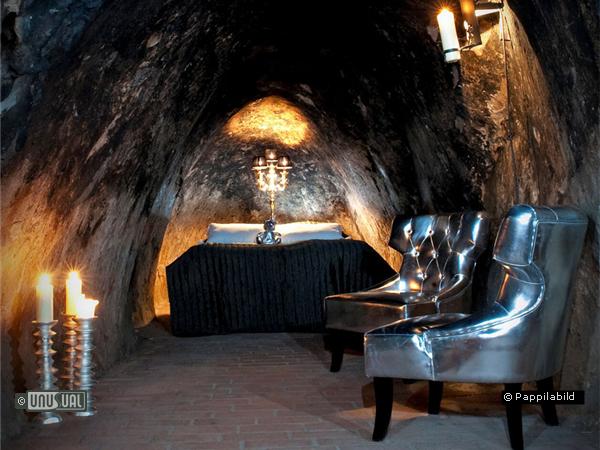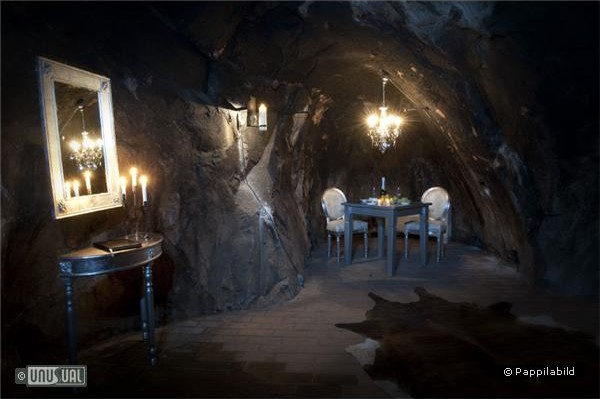 Sleep 155 metres underground in an underground suite in historic Sala Silvermine in Sweden, one of the world's best preserved mine settings. From SKR 2990 per night, more information here.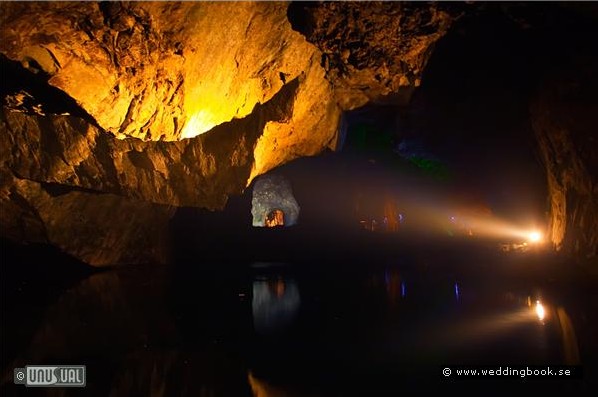 5. A former Pigsty inspired by Classical Architecture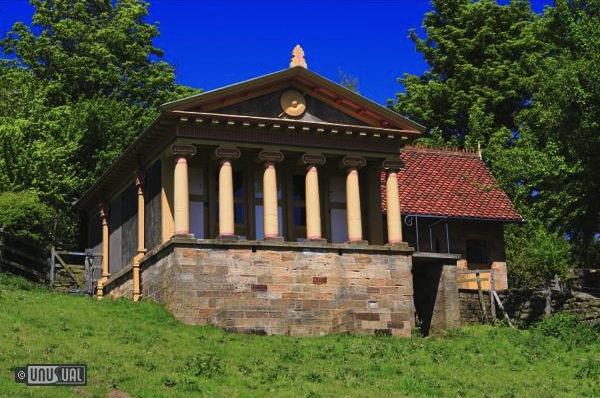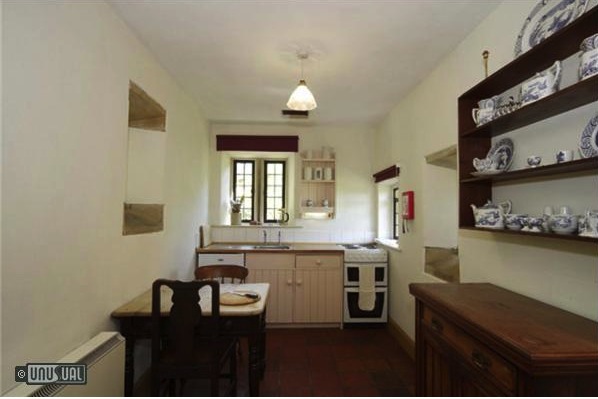 Once really a sty, Squire Barry of Fyling Hall is said to have been inspired by the classical architecture he had seen in the Mediterranean during his travels in the 1880s when building this home for his pigs. From £60 per night, More information here.
6. In a Crane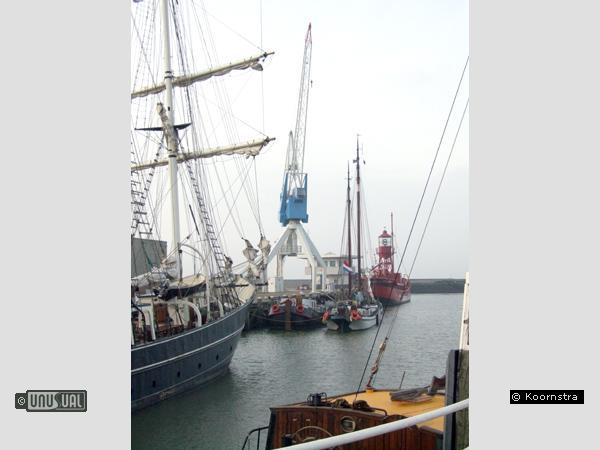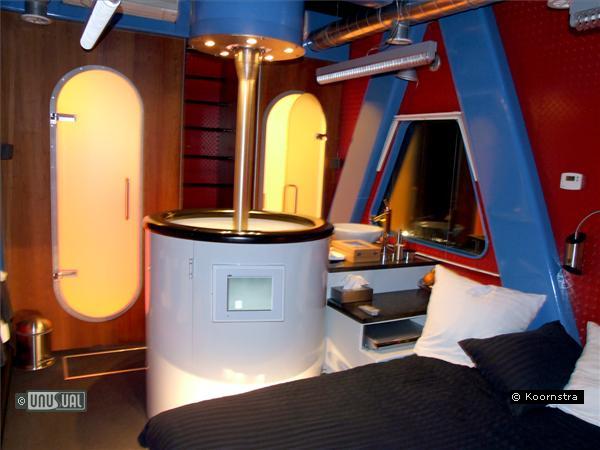 A dockside crane converted into a luxury hideaway for two in the Netherlands. From €319 per night, More information here.
7. In a Gothic Temple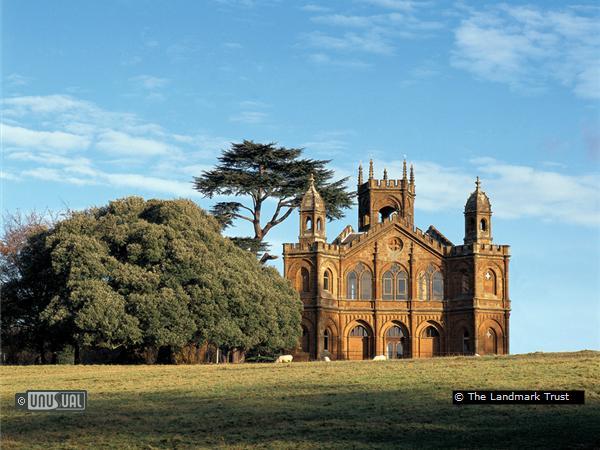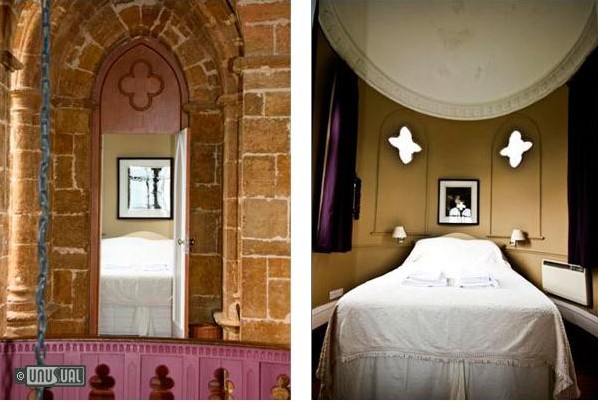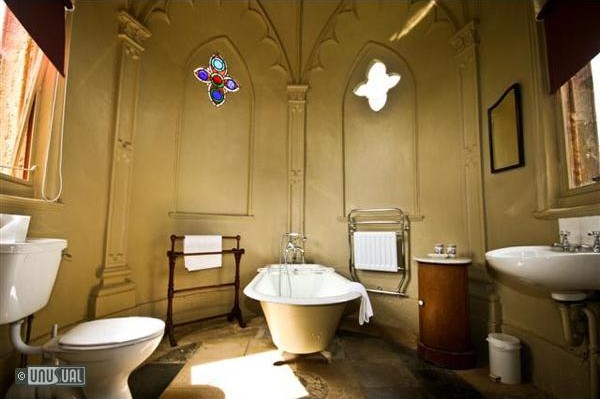 Built in 1741, in the manicured landscape gardens of Stowe in England, this James Gibb designed temple is dedicated "to the Liberty of our Ancestors", for which the Gothic style was deemed appropriate. Inside, the rooms are all circular, with moulded stone pilasters and plaster vaults – the main vault of the central space being gorgeously painted with heraldry. From £128 per night, More information here.
8. In Cars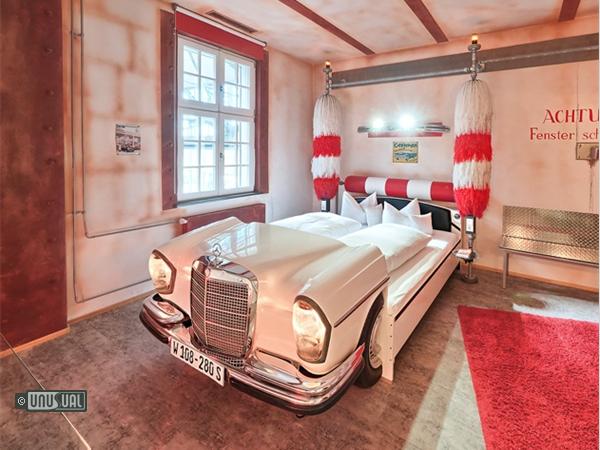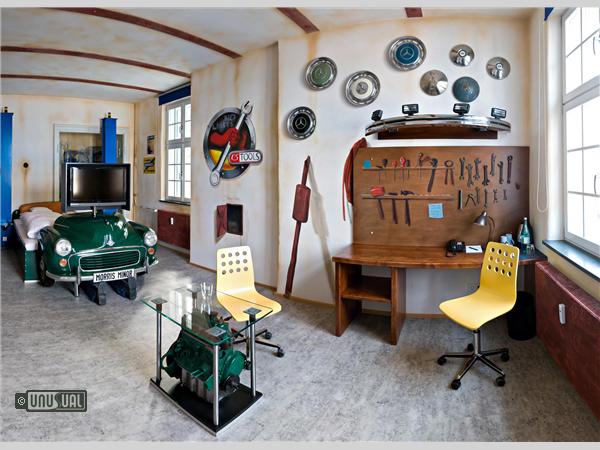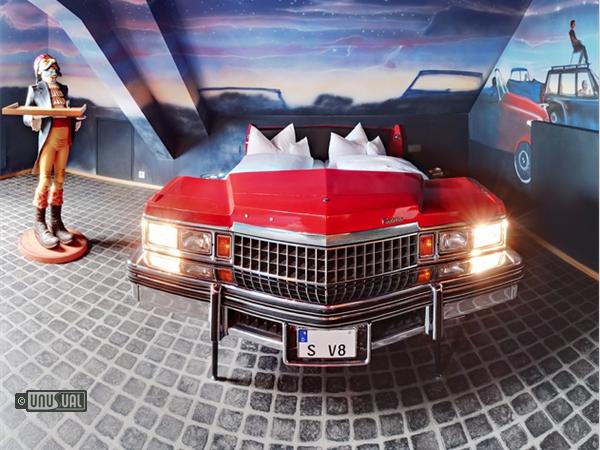 Part of the Meilenwerk classic car restoration complex on the old Zeppelin airfield near Böblingen, Germany, the V8 hotel has car themed rooms that allow you to sleep in a Mercedes, Morris Minor, Cadillac or Volkswagen. Partnered by the Porsche Museum and Mercedes Benz, the top suite occupies the once control tower of the airfield and the V8 hotel itself occupies the original Bauhaus-style (1928) airport hotel building, now completely restored and updated as a listed building in its own right. From €170 per night, More information here.
9. In a Giant Boot in New Zealand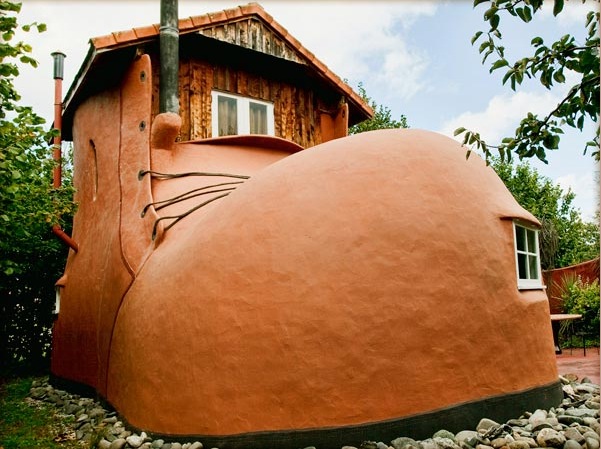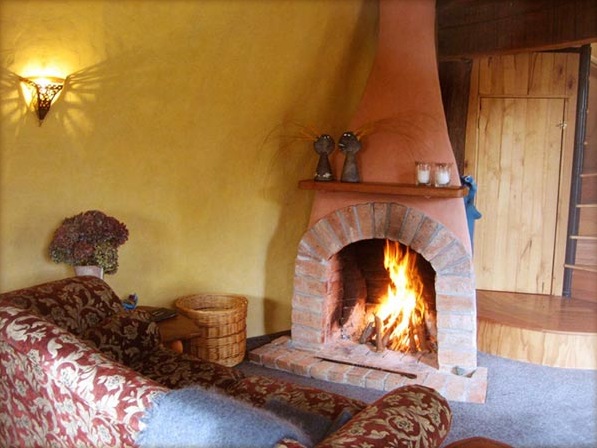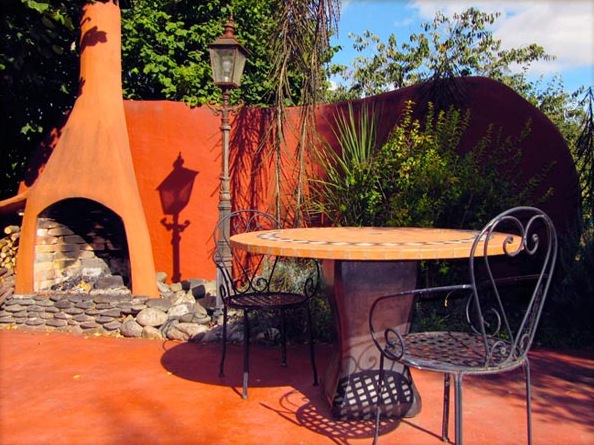 When Steve and partner Judy first created The Boot in 2001 they were considered slightly crazy, but after several years history of happy visitors they are rightly taking their place as local celebrities and contributing to the tapestry of attractions and folklore of this inspiring region. Creating a giant boot guesthouse on a 6 acre property in New Zealand is perhaps the genius of an eccentric, and rather than convert an existing building, Steve Richards designed The Boot from scratch. With curved walls and ceilings, everything had to be custom fitted into carefully planned spaces. The result is an unusual, romantic hideaway – in the shape of a giant boot! From NZ $300 a night, more information here.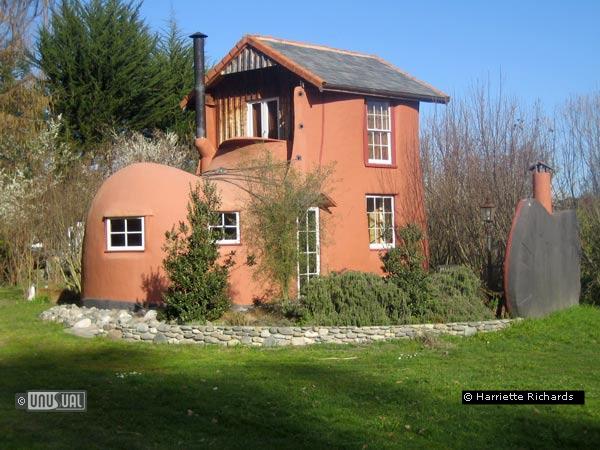 10. On an Airplane that landed in the Treetops of Paradise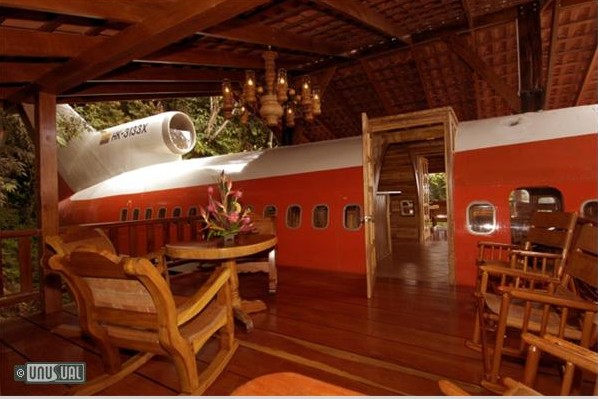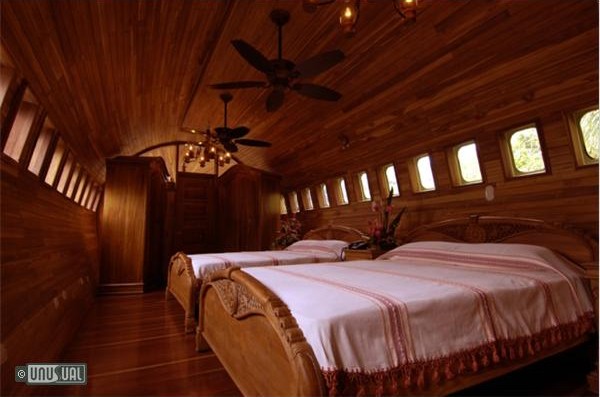 The Costa Verde team have transported and refurbished a 1965 vintage Being 727 airframe to create a fantastic two bedroom suite in this resort in Quepos, Costa Rica, perfect for honeymooners.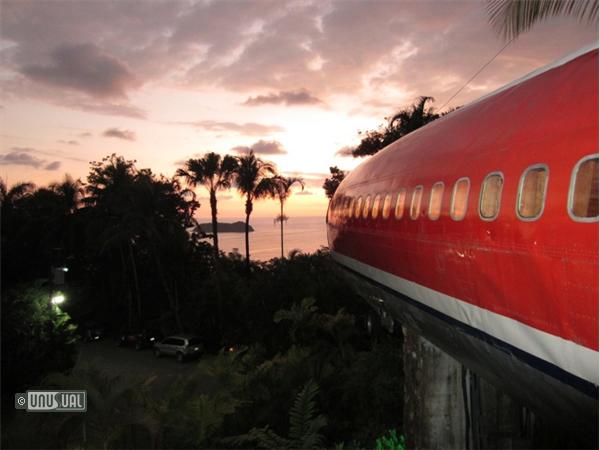 Set out on a concrete plinth that juts up 50 feet into the jungle canopy, you'll feel like you're flying when you look out of the windows. Furnishings are hand carved teak, and the rear bedroom has a handcrafted deck atop the wing.
In it's former life under the colours of South Africa Air and latterly Avianca Airlines (Colombia), it shuttled the well heeled to exotic destinations. Now refitted with custom built luxuries and en suite facilities it once again caters to the needs of pampered travellers.
From $350 per night, more information here.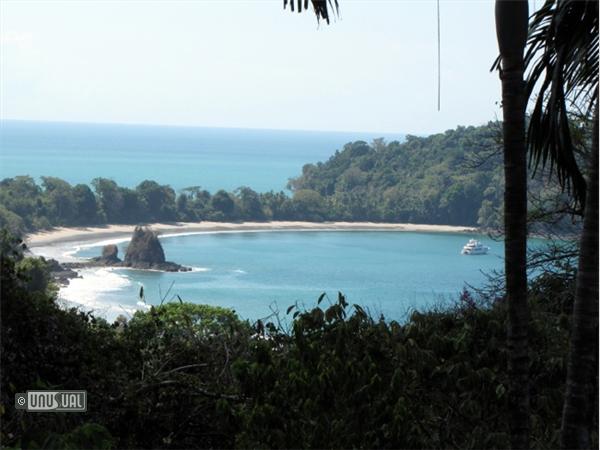 Now you have no reason to do anything as lame as log on to boring sites like 'Booking.com' ever again! Get to Unusual Hotels of the World for your next holiday.
Oh and if you'd like a bit of unique travel inspiration on your Facebook newsfeed, liking their Facebook page is an excellent place to start!
:::
YOU MIGHT ALSO LIKE:
.