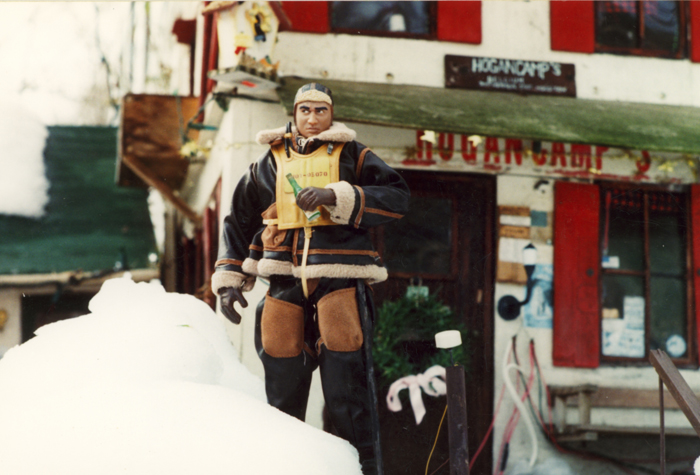 People heal in so many different ways, but Mark Hogancamp's story has to be right up there for the most unique and fascinating choice of therapy.
Thirteen years ago, Mark returned from hospital after coming out of a nine-day coma, his memory stolen; erased. Back at his home in Kingston, NY, he discovered a closet full of women's shoes. Mark asked a friend if there had been a lady in his life before. He was told that the shoes in fact belonged to him and that he had collected and worn them. Mark Hogancamp had been beaten to an inch of his life by a group of teenagers at a bar when they figured out he was a cross-dresser.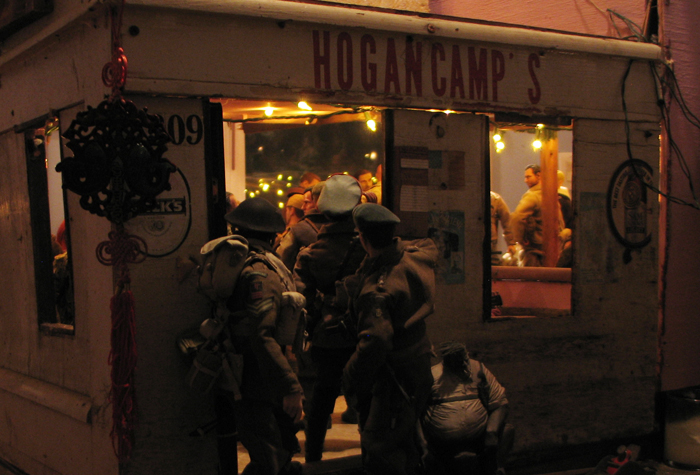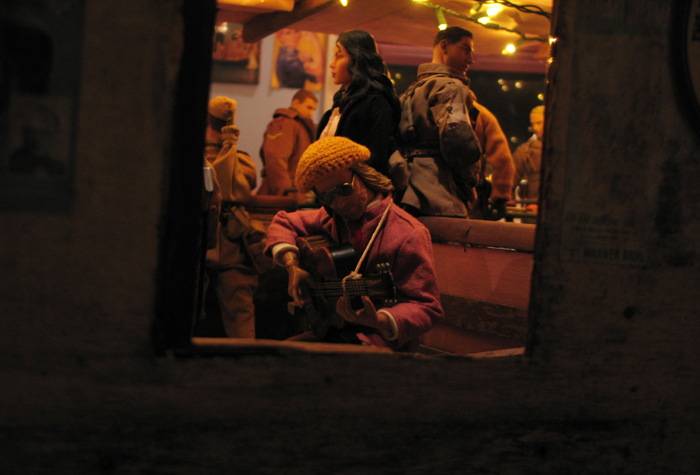 His lifeline since the attack has been a make-believe 1/6th scale world of dolls, some Barbies, some vintage action figures. They come to life in Mark's World War II setting of Marwencol, a town in Belgium ravaged by the Nazi soldiers, where only the local women have survived.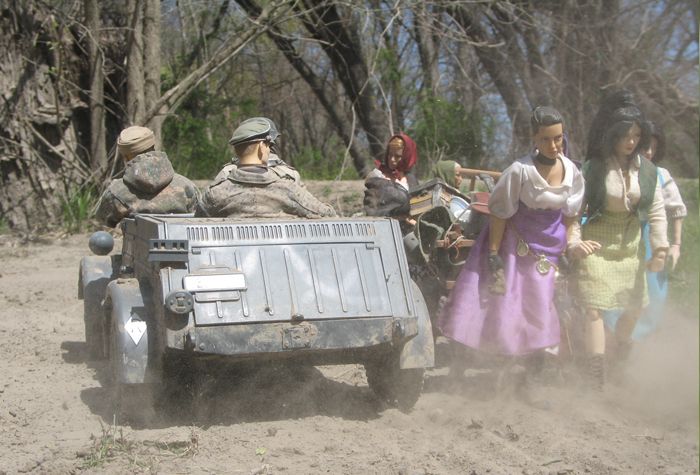 "I'm building an army of women," Mr. Hogancamp says, who served in the navy and suffered from alcoholism prior to his attack (although the part of his brain that craved alcohol was also wiped clean). "Women rule the world. We're just here to keep them company."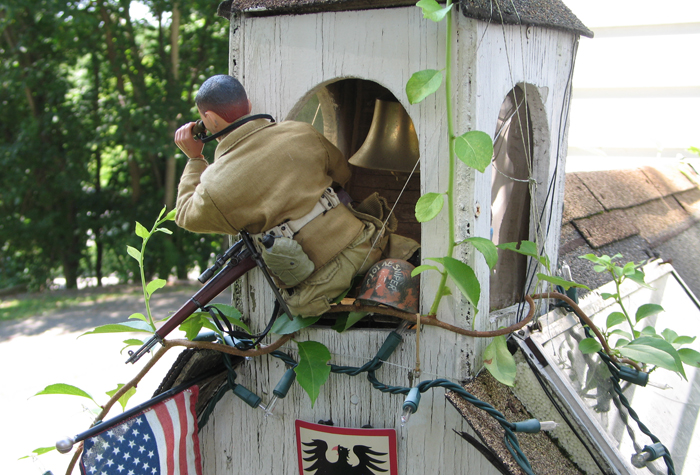 Using a battered old Pentax, Mark photographs his stories played out in the tiny town that he continues to build by hand in his backyard. His dark, eccentric and Tarantino-esque plot lines surround an American fighter pilot rescued from Nazi torture by Marwencol's tribe of women.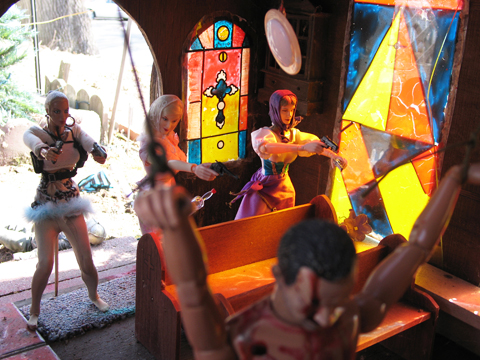 Captain Hogie, the American fighter pilot is Mark's alter ego. Marwencol mirrors the violence he suffered at the hands of men in the real world and the solace he finds in femininity.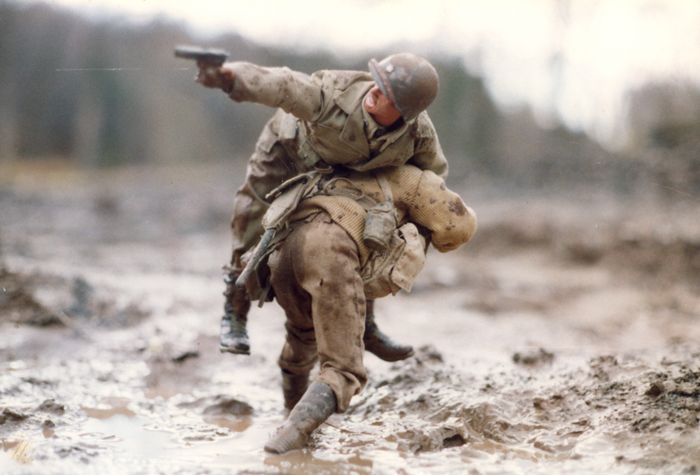 A local photographer by the name of David Naugle first met Mark Hogancamp when he drove past him on the side of the road walking to the deli, dressed in full World War II regalia towing a toy-sized army jeep filled with dolls– armed with tiny pistols at the ready to defend him. While most people would have kept on driving, or put their foot on the accelerator, David stopped the car and started a conversation with Mark.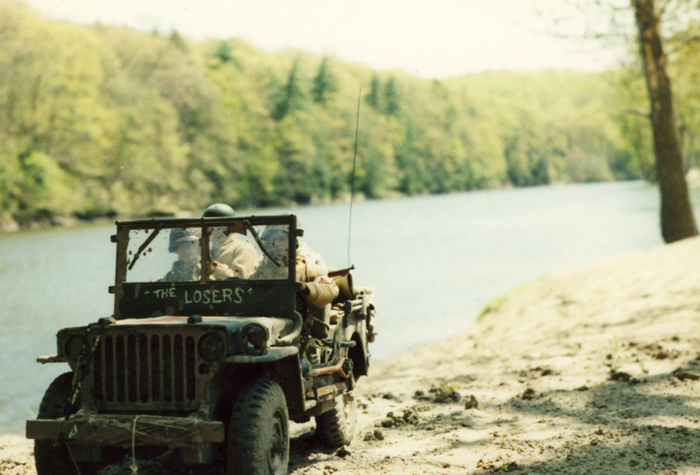 A few days later, David received a stack of photographs in the mail and was immediately fascinated by what he had discovered. The next thing he did was send the photographs into the Esopus art journal where they were published along with Mark's inspirational story. Filmmaker Jeff Malmberg happened to be a subscriber of the magazine. Soon enough, art shows in New York, film festivals, awards and critical success followed …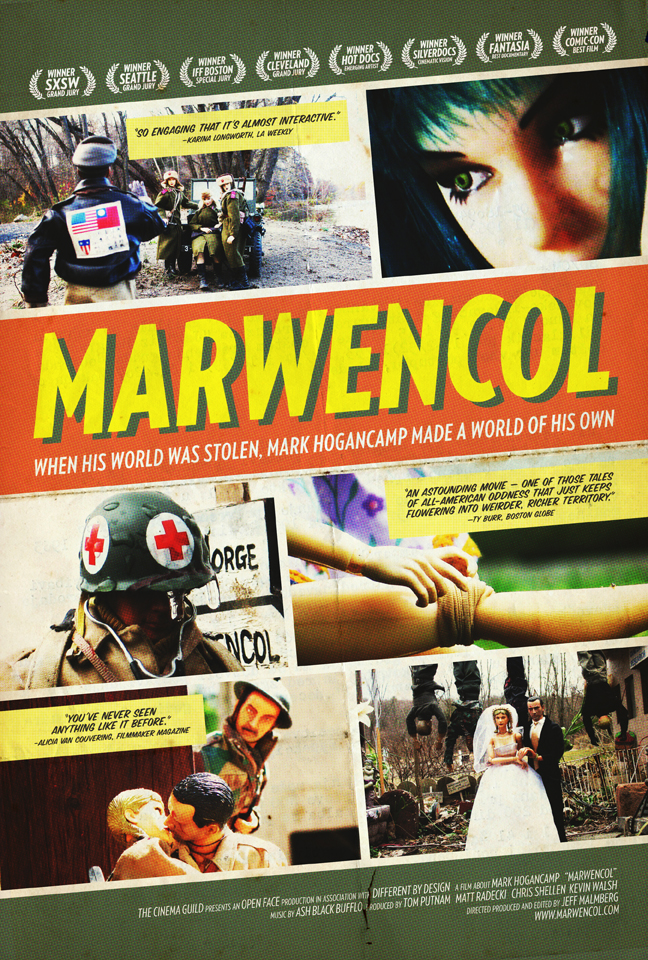 It's probably about the right time to now introduce the documentary trailer for Marwencol:
Before the attack, Mark Hogancamp was an artist; he drew sketches, hundreds of them over the years. But after he awoke from his coma, he had lost his ability to draw.
Today, he jokingly refers to himself as a "one-sixth-scale film director formerly known as an artist." While still coping with post-traumatic stress disorder and the effects of brain damage, Mark continues to rebuild his life and hopes to find love with a woman, (preferably of his size), who will accept him for who he is, along with Marwencol. Whenever he has to leave the safe haven of Marwencol to promote his work or attend an event, he'll usually carry a pair of lucky high heels in a bag and slip them on under his trousers for a little extra courage.
"I'm just a regular dude, surviving, " says Mark.
You can visit Mark Hogancamp's website here and rent or buy the Marwencol documentary on iTunes.
More via Marwencol.com and NYTimes 
:::
YOU MIGHT ALSO LIKE:
.