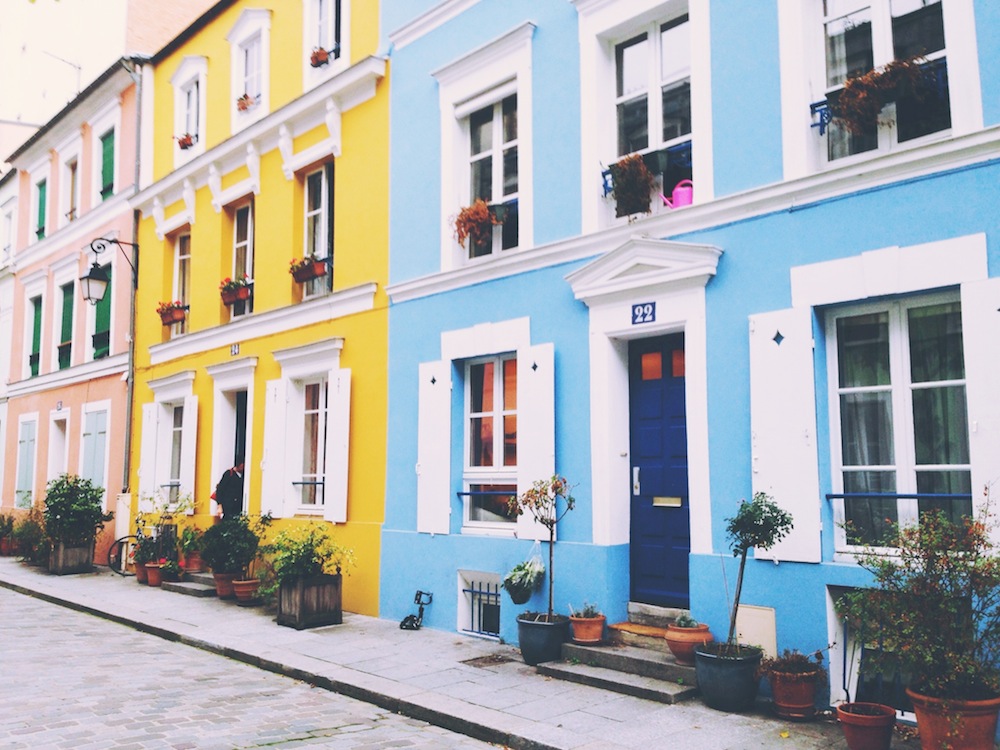 "Stoooop!", I howled from the backseat of the scooter as we whizzed through the side streets of Gare de Lyon. I had just caught a glimpse of something in the corner of my eye; something strangely familiar, something that no matter what, we were going back to explore. And as we rolled the wheels of the scooter backwards, sure enough my little Portobello Road emerged.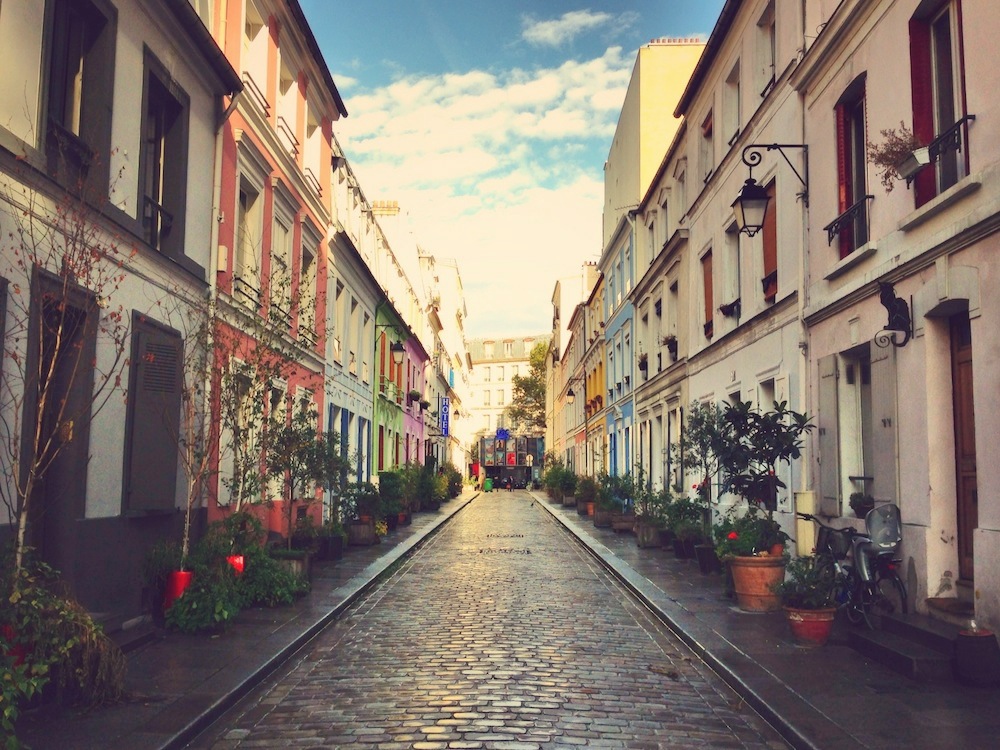 If you've ever been curious to find out who's behind this site, you'll know that Nessy is a Londoner born & raised who upped sticks a few years ago for the land of her ancestors (and cheese). Finding this little piece of London in Paris is like finding a portal to my old life, conveniently located in the 12th arrondissement. And just like that, without getting on the Eurostar, I'm taking a Sunday stroll in Notting Hill…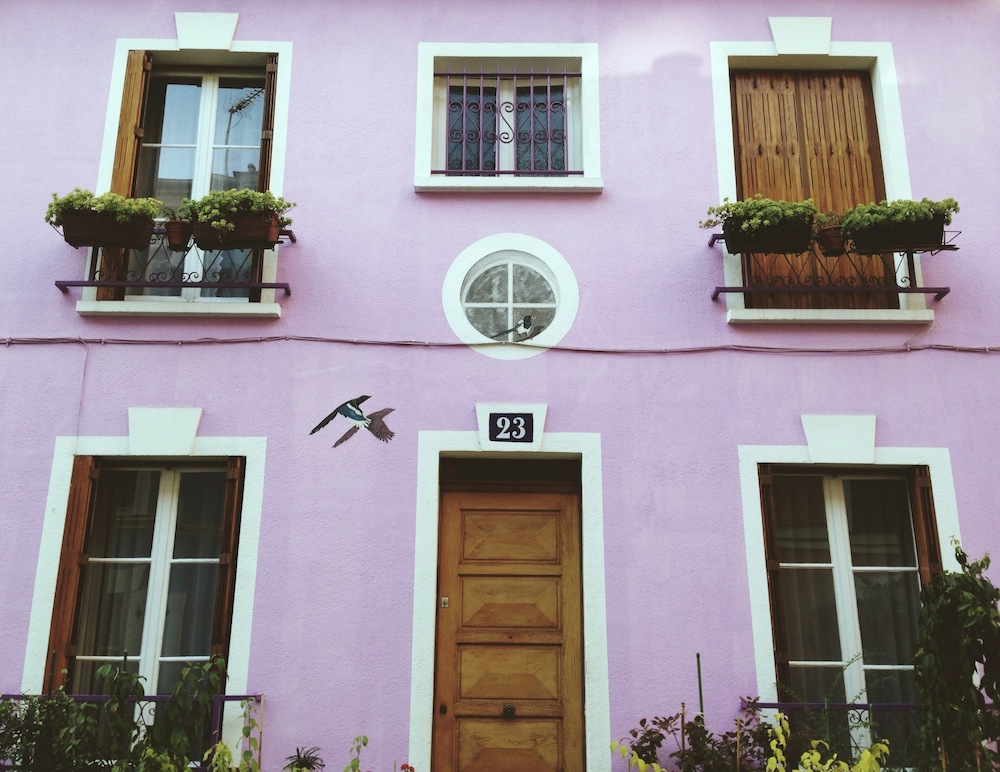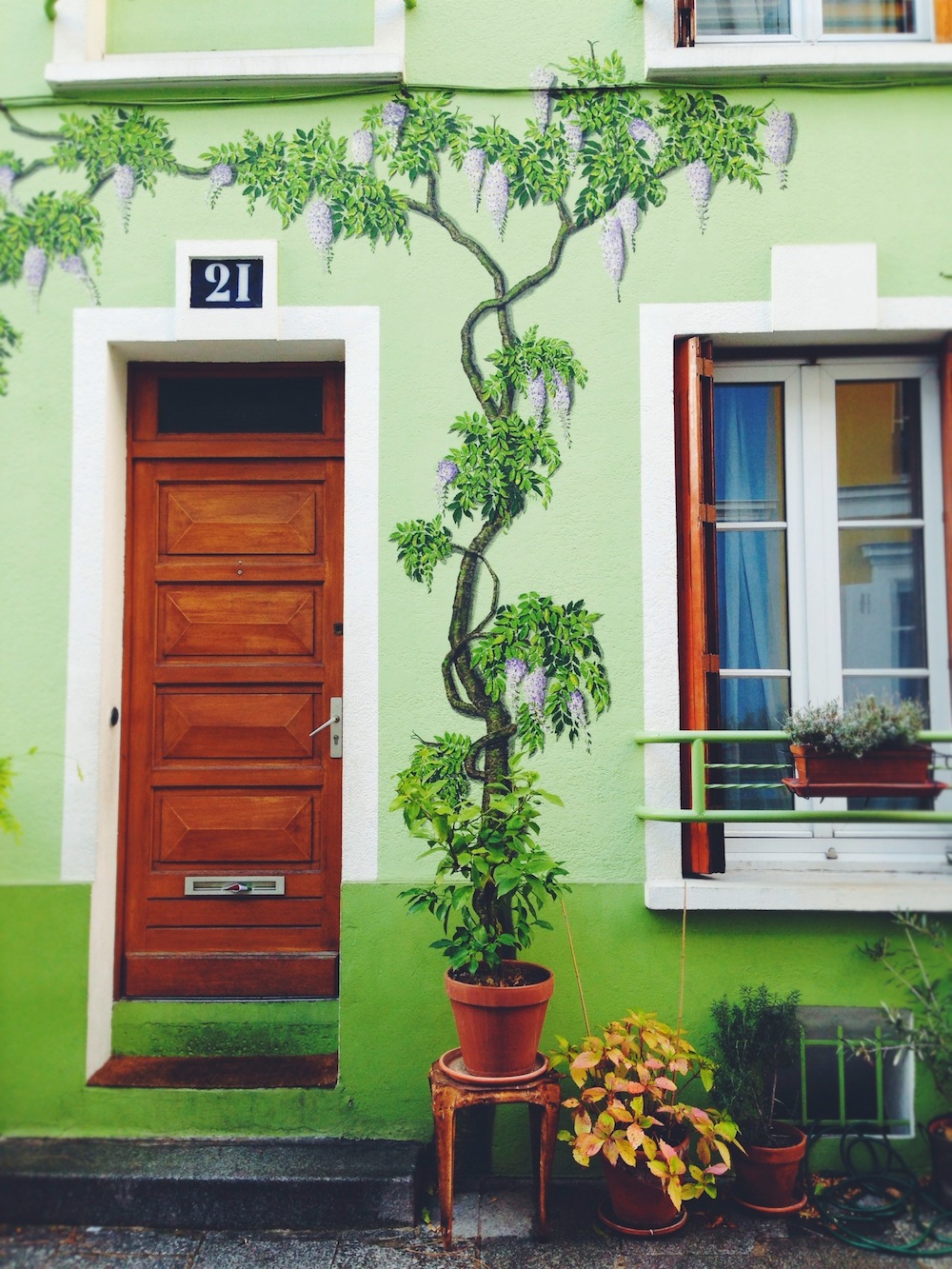 Much like Portobello Road, Rue Crémieux is lined with a rainbow of colourful terraced houses. Some residents went that extra mile with the paintwork…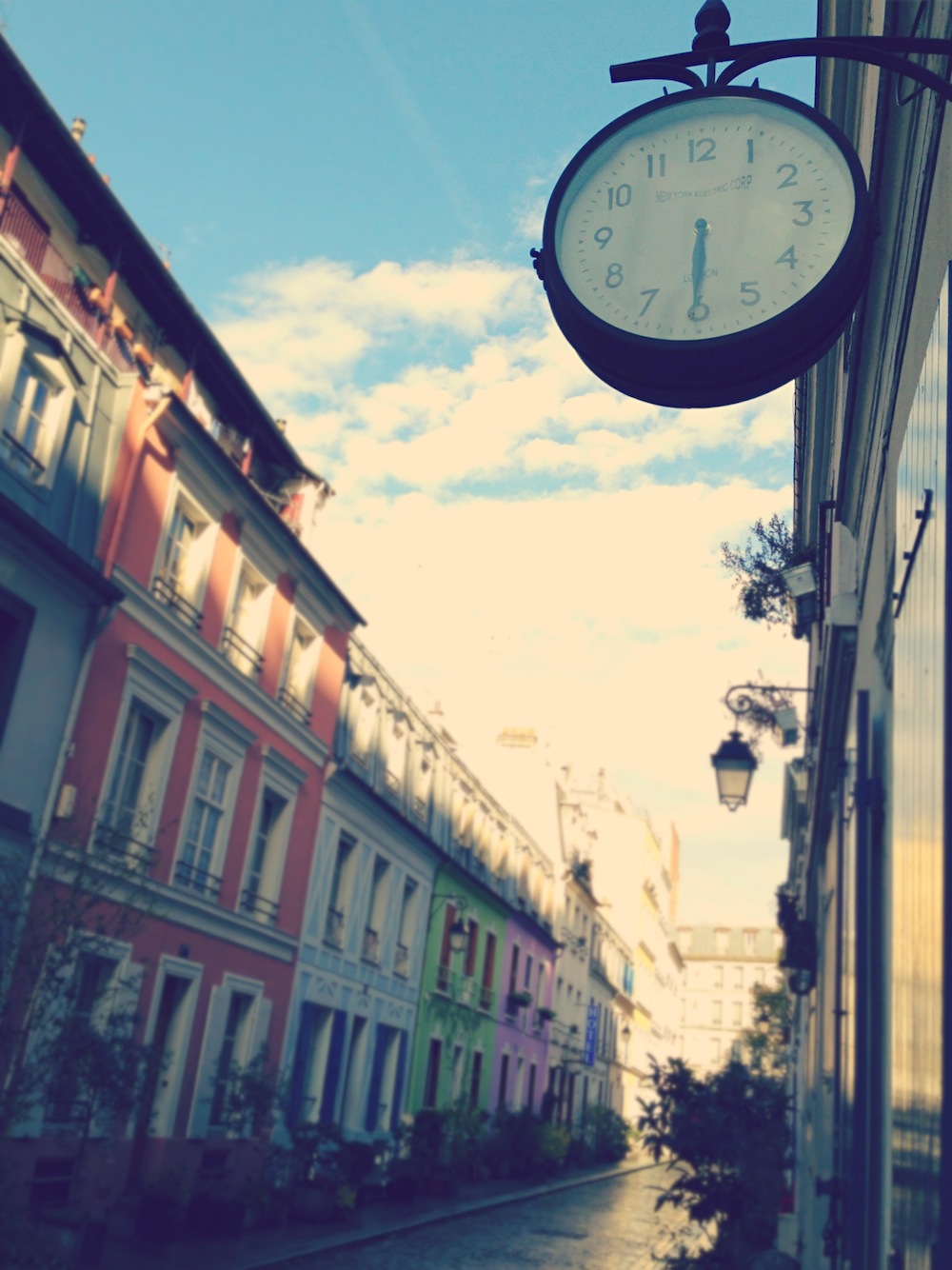 Oh and I say, it's tea time already! … (sorry, can't help it).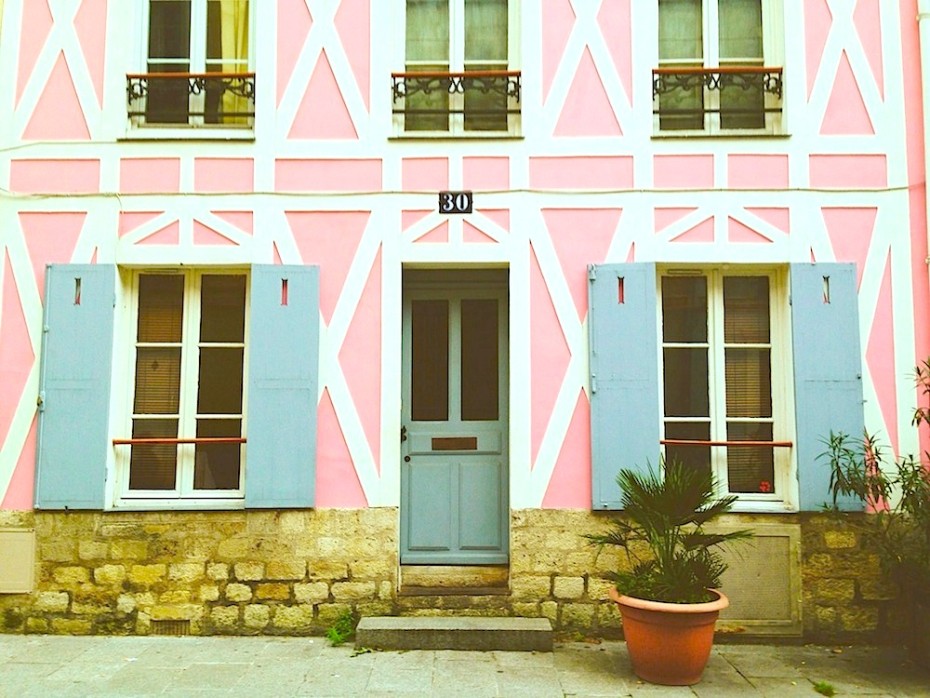 Comes complete with His & Hers Tudor revival houses…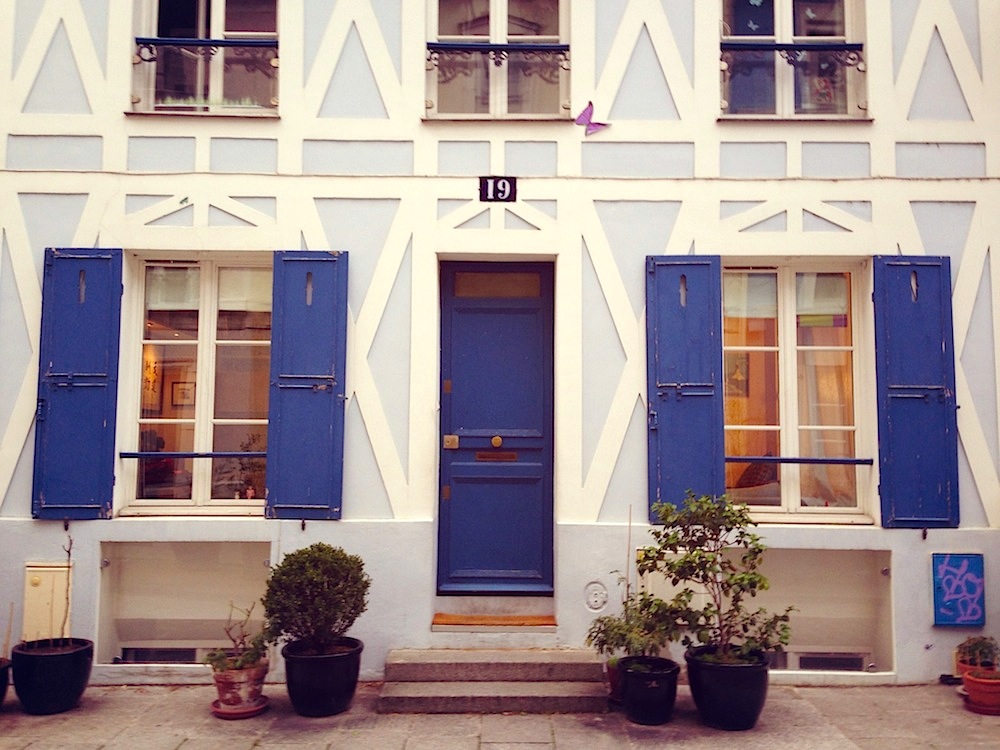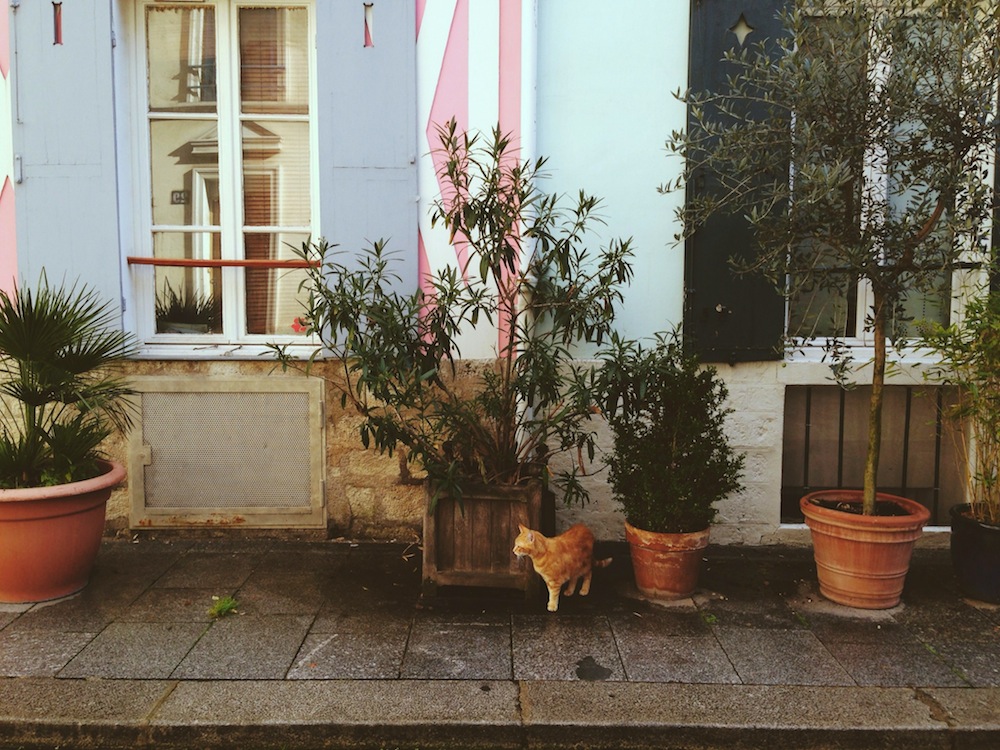 And a cat whose antics have earned him a place on the facade…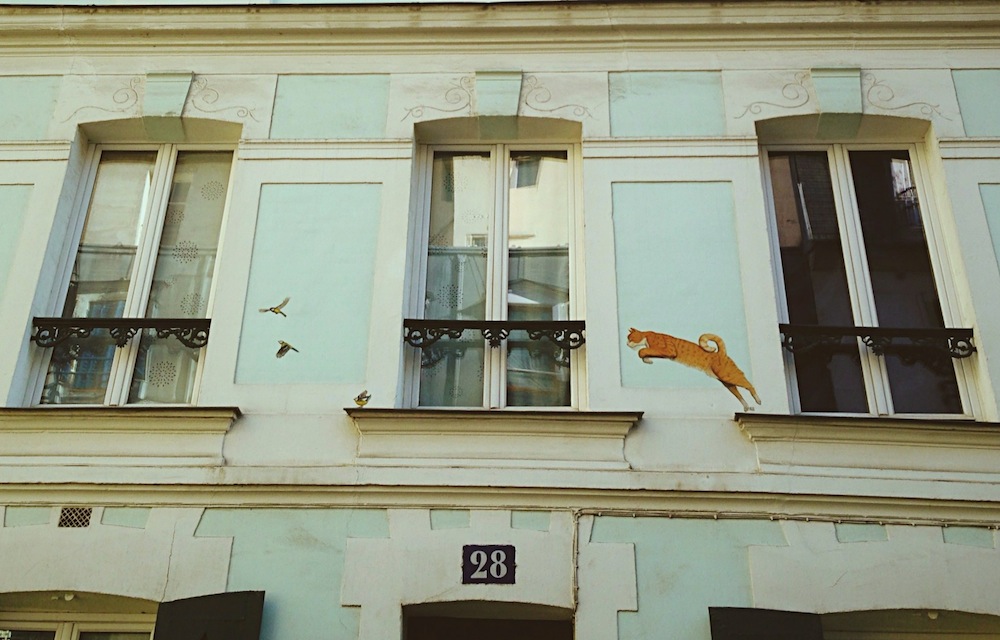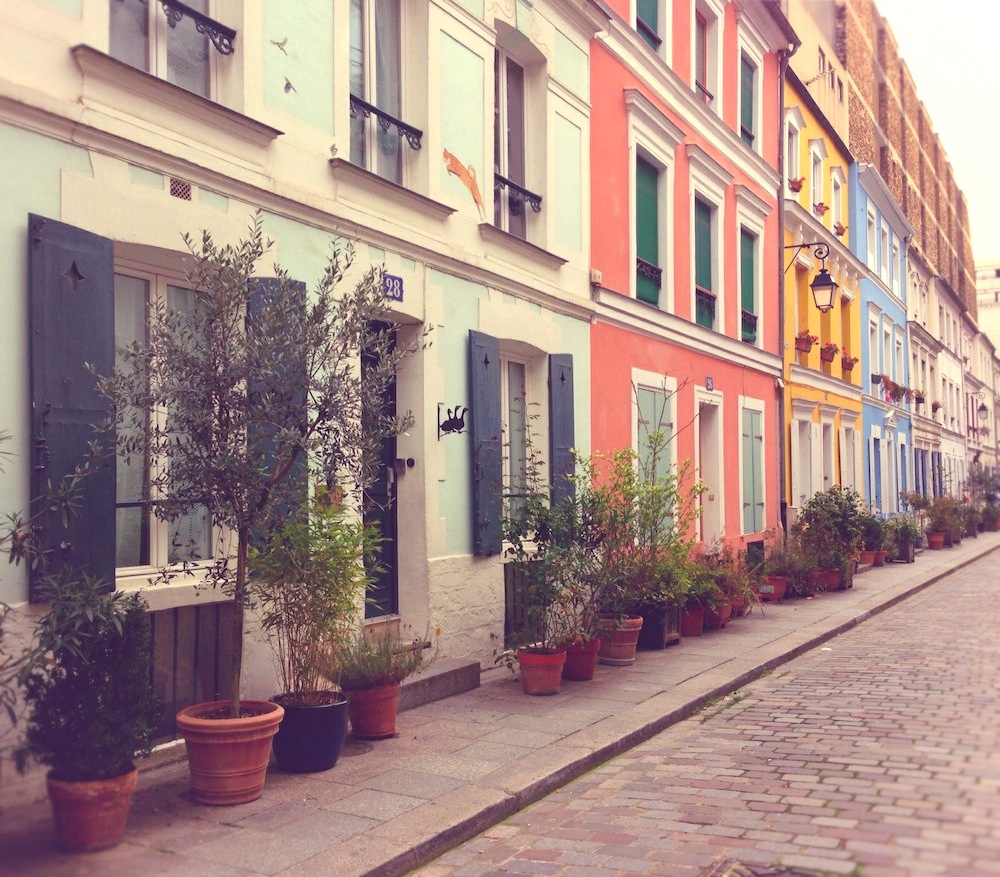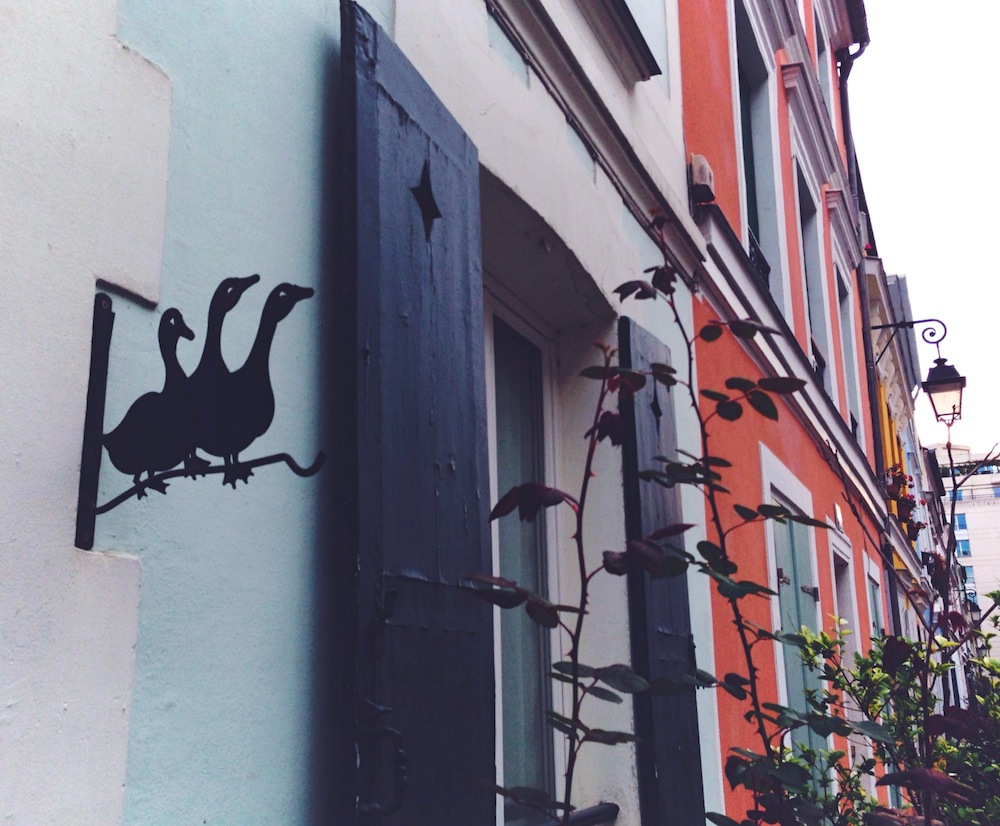 Beatrix Potter's pied-à-terre in Paris?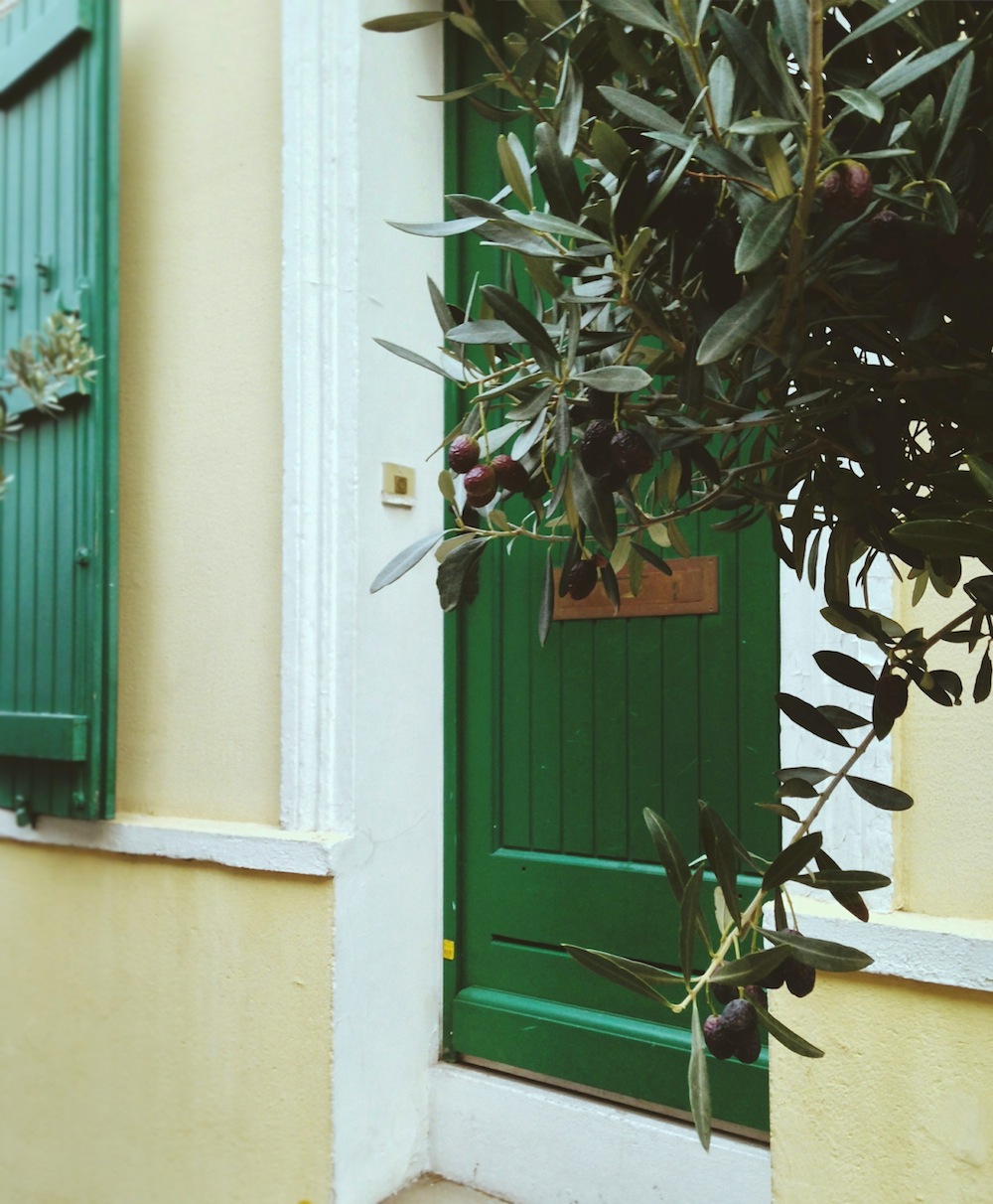 Potted olive trees to compliment the British racing green.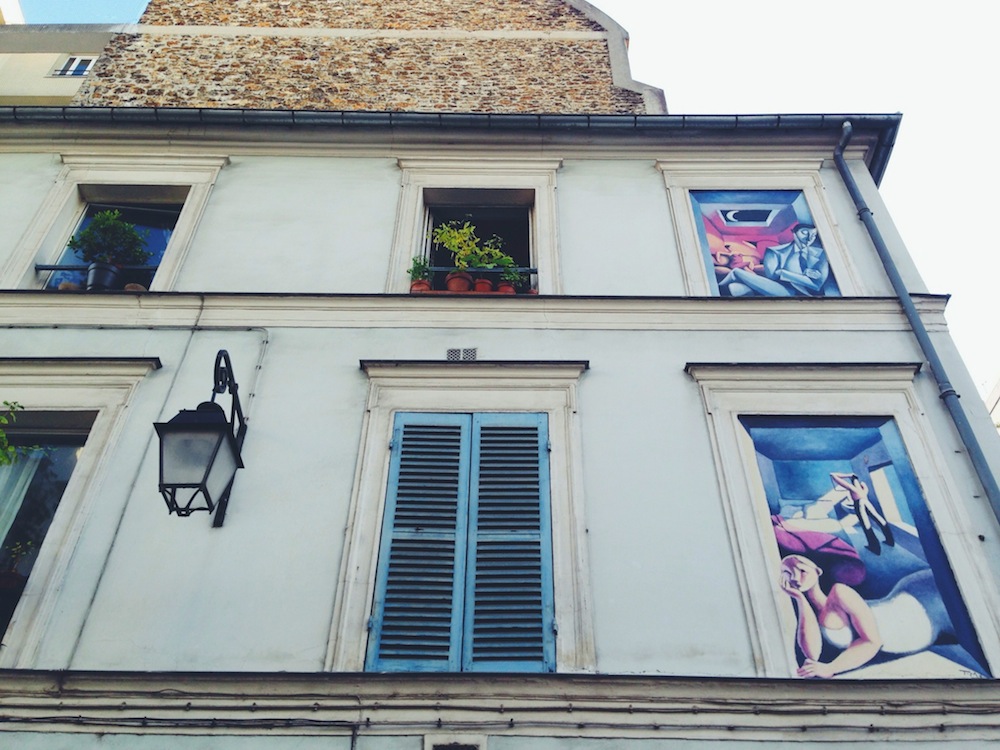 And at the end of the road, Paris begins to reappear…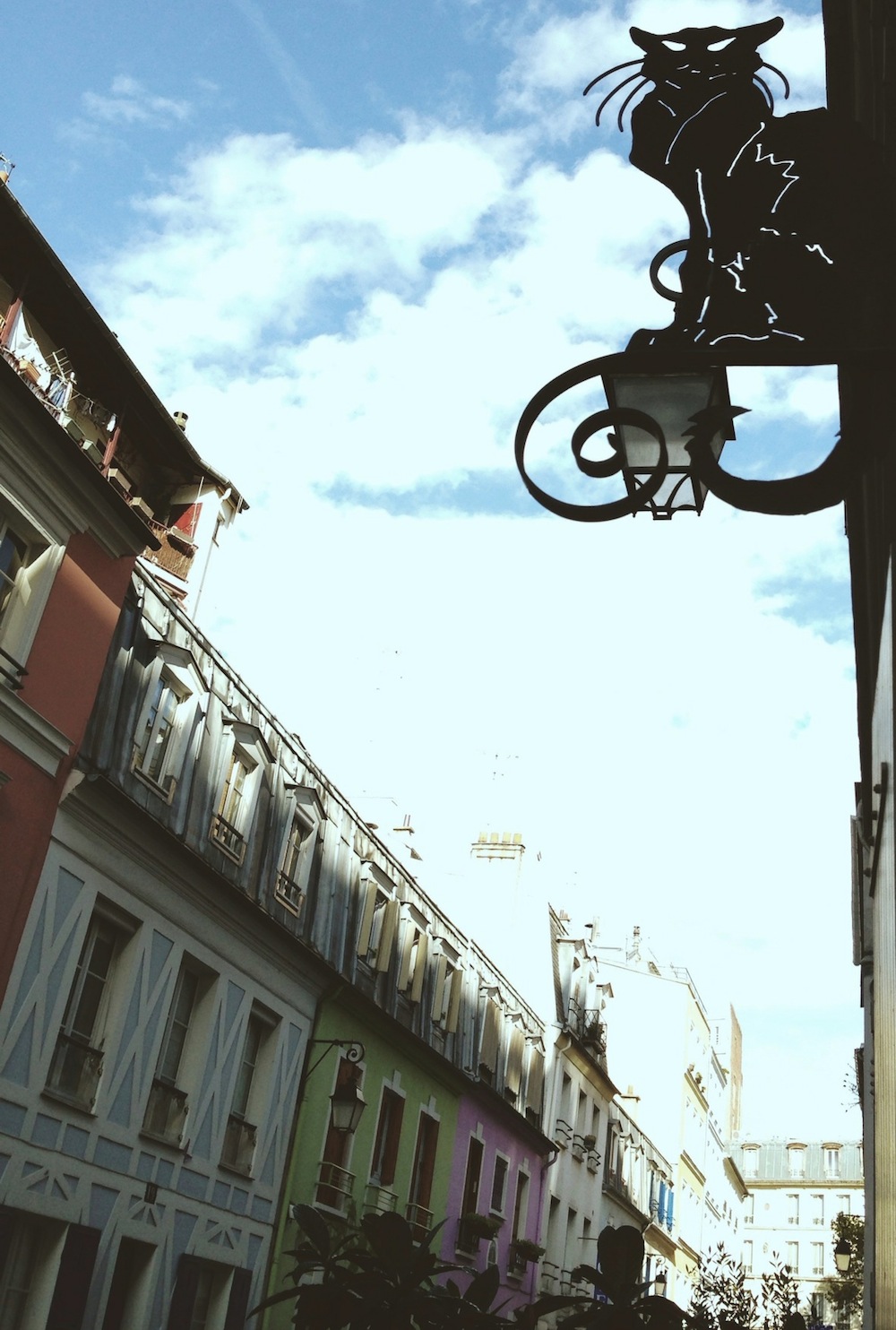 With le Chat Noir as the gatekeeper.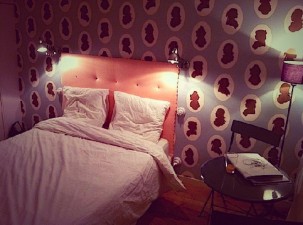 An Apartment on Rue Crémieux 
Travelling to Paris soon and found love at first sight with little Portobello Rd in Paris? Well guess what, you can actually live in one of these chocolate box townhouses during your stay! With no sign outside to set it apart from the other houses on the street, L'Hotel Particulier is probably the best-kept secret of this street. A charming apartment hotel, the Parisian townhouse offers several beautifully-decorated studio apartments with private bathroom and kitchenette. Booking here.
Find Rue Crémieux on the map / Nearby: Paris' Secret Park in the Sky, the Original Highline