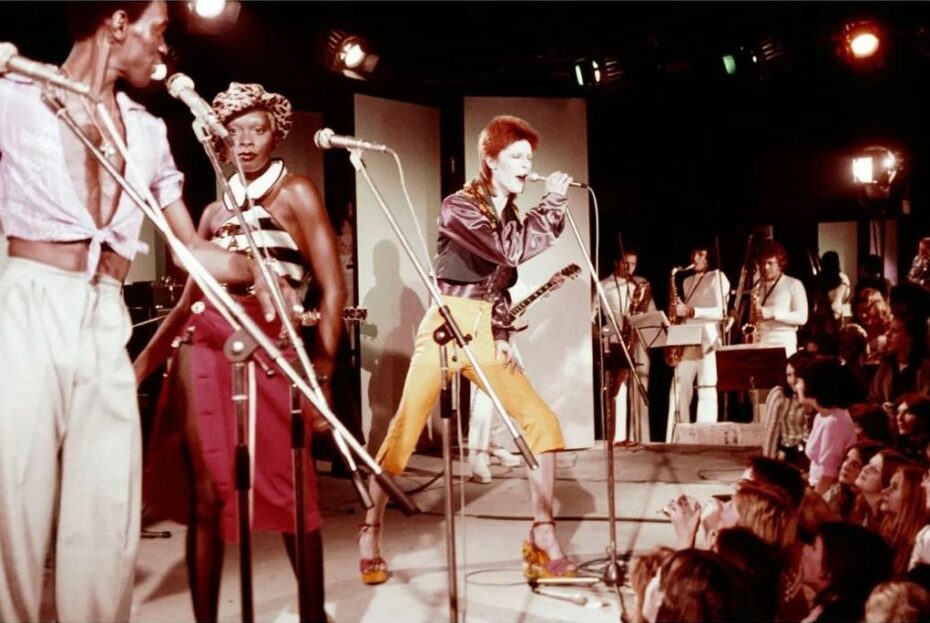 From a distant galaxy, far, far away, Ziggy Stardust made his last public appearance in 1973 before David Bowie retired the glamrock persona and sent him packing for good. But the infamous last hurrah in London would also his first public collaboration with another equally unique being who would go on to make a profound impact on Bowie's career. Ava Cherry, a young American singer, bursting with colour, energy and talent was destined to become his lover, his muse, but also his mentor as he departed his fantasy cosmic world and fell to earth.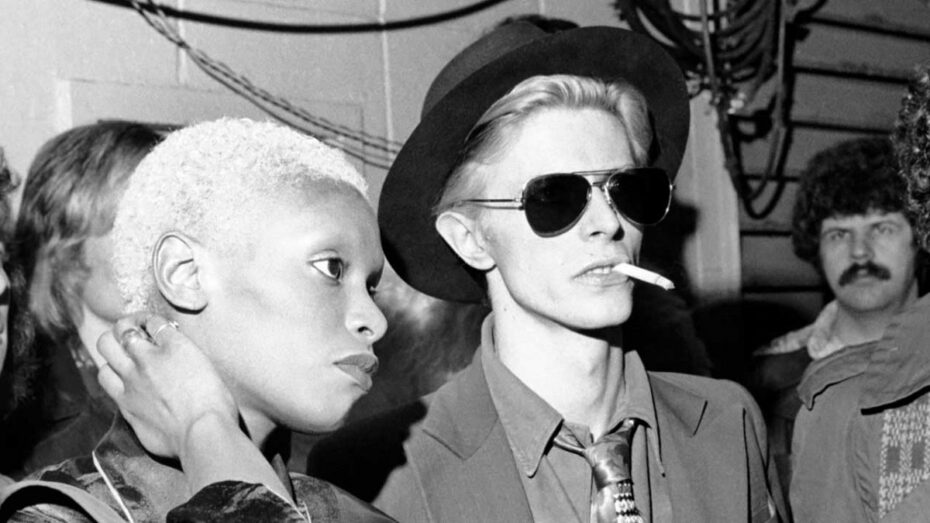 Ava Cherry had played Ziggy Stardust's record hundreds of times before ever meeting him. Ambitious and daring from the outset, the 17 year-old Ava Cherry had worked as a bunny girl at Hugh Hefner's Playboy Mansion and then as a cocktail waitress at Genesis, a New York nightclub, where she was first introduced to and fell for David Bowie almost immediately. "All I knew was he was a freak and I looked like a freak like him," said Cherry.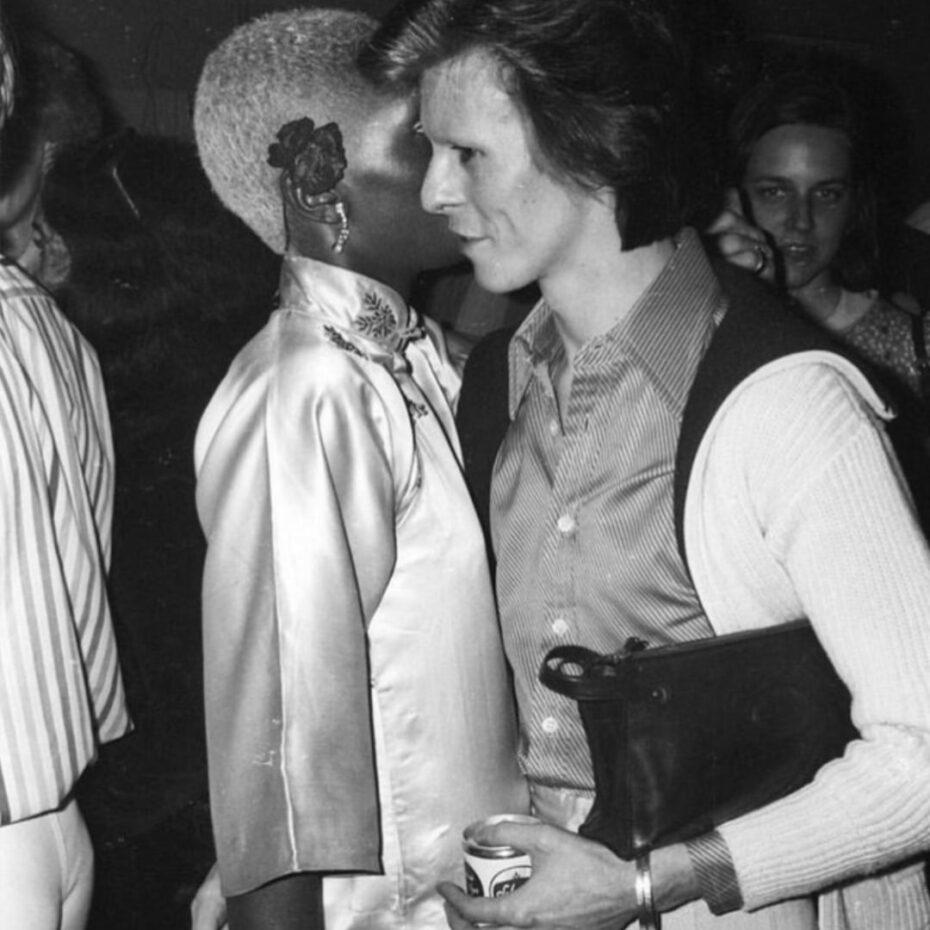 David was married at the time to Angela Barnett, a bisexual glamrock journalist and socialite fireball. She had been key to creating the Ziggy Stardust iconography but there was no place for her in Bowie's public persona. Ava was amazed to learn he even had a wife, but it was explained that the marriage was 'open' and David had no qualms about having a relationship with Ava (or others, male or female).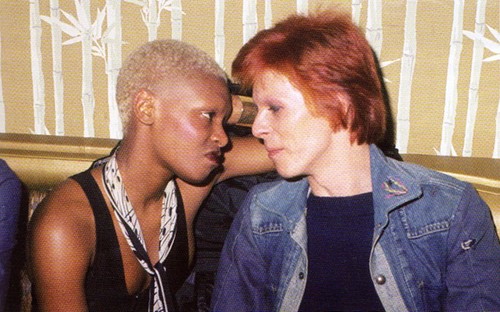 It was a messy love triangle and arguably a raw deal from the start; Cherry soon learned that she was expected to remain faithful if she wanted to keep a relationship with Bowie, meanwhile he continued to enjoy all the free love that came with fame in the 1970s.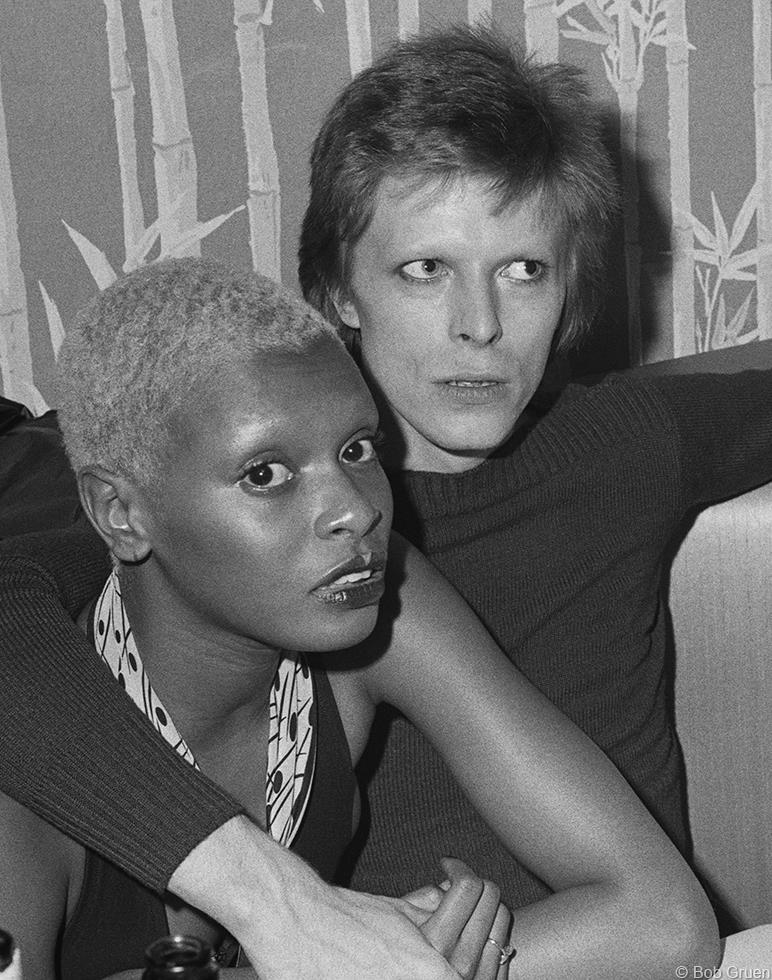 When Ava and Bowie began collaborating professionally, Angie were initially friends but jealousy soon intervened – and when Barnett learned of the true nature of her husband's relationship with Cherry, she allegedly tried to jump out the window. The little-known relationship with Ava sheds light on another side to Bowie and his personal life that we're not really familiar with.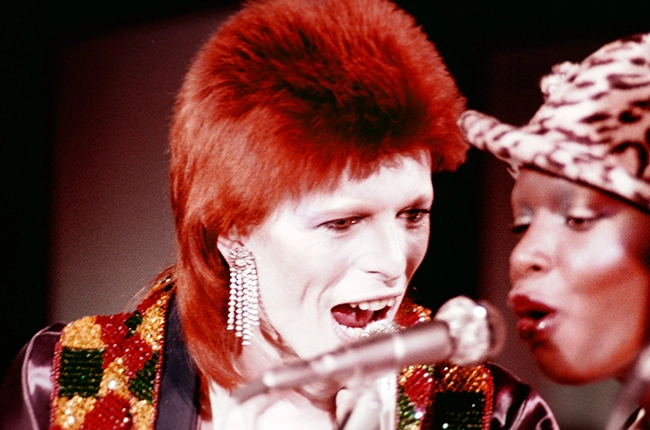 Ava Cherry saw David Bowie as a fellow "alien", his artistic output was that of a creature from a different world. Ziggy Stardust appeared barely human; glowing skin, coloured hair, wearing fashion from the future. She stood out herself, with her brightly dyed shaved hair, outlandish outfits and equally flamboyant stage presence. Raised in working class Chicago, Ava Cherry offered Bowie a window into Black American culture. As a child, he had been introduced to Black American music by his father in the 1950s, but it was Cherry's influence that inspired him to actually incorporate it into his sound during his Young Americans "blue-eyed soul" era.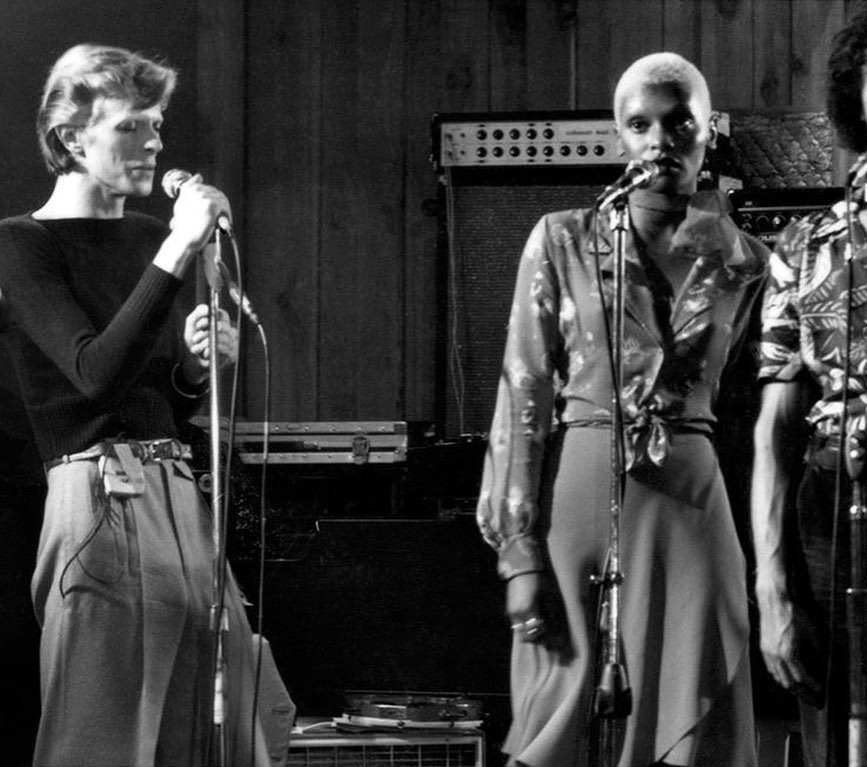 She introduced David to soul and R&B recording studios and took him to gigs at Harlem's Apollo Theater, where he would discover Carlos Alomar playing in the house band and later write some of the album's most successful songs with him. David was instantly captivated not only by Ava and her aura, but by her family background, particularly her father, a former postal worker who had played trumpet with Count Bassie's band in the 1940s. Ava famously recalled an exchange with David…
"I showed him a picture of my dad… David said: 'My God, that suit. Do you still have it?' I borrowed one from my father, and David had Freddie Burretti [the designer behind much of Ziggy's sartorial elegance] knock up the suit for him. He was then The Gouster, which was a Chicago term for the Black men who would slow dance with the ladies. They would wear zoot suits with the baggy pants and little jackets."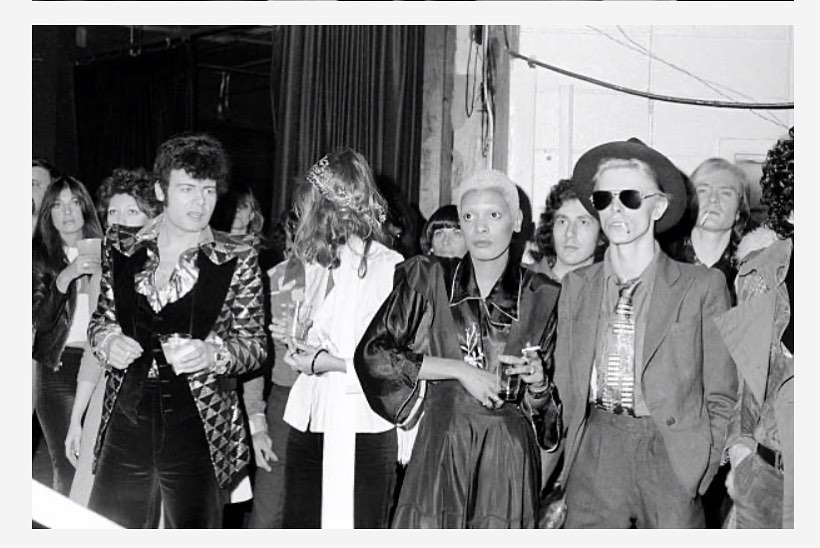 And so the outrageous Ziggy Stardust fell and the dapper Young Americans were born. The Starman's otherworldly suit was shed for oversized ice-blue sharp tailoring. Cherry started performing with David as a backing singer, alongside a then-unknown Luther Vandross who she helped recruit for the upcoming tour in Japan.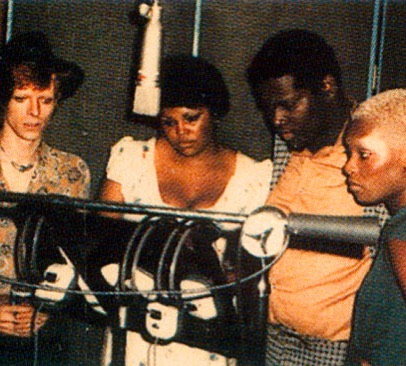 When the tour was unexpectedly cancelled, Ava had already quit her job, so she followed him onto Europe anyway. It would take her a year to eventually catch up with him in Paris, where her distinctive otherworldly appearance landed modelling work and features in Vogue and Elle magazines. Cherry's whirlwind journey to finding Bowie in France is just one of those stories best heard from the woman herself:
Ava and David lived together in Paris for eight months and worked together on Bowies's Pin Ups album, which they recorded at the Château d'Hérouville, a period which Ava would later describe as "one of the most beautiful times in my life".
Ava and David collaborated from 1972 to 1975, providing a fresh new thrust to Bowie's output. He was becoming a world superstar, his new 'natural' image appealing to a much wider global audience, enabling him to work with only the best and most creative musicians of the day. The Young Americans album featuring the iconic single Fame which was co-written with John Lennon and gave Bowie his first American bestseller. Lennon's voice can be heard interjecting the falsetto "Fame" throughout the song, but Cherry can also be heard on that record too. "The high backing vocal at the end was me singing in the booth with David and John," she later recounted.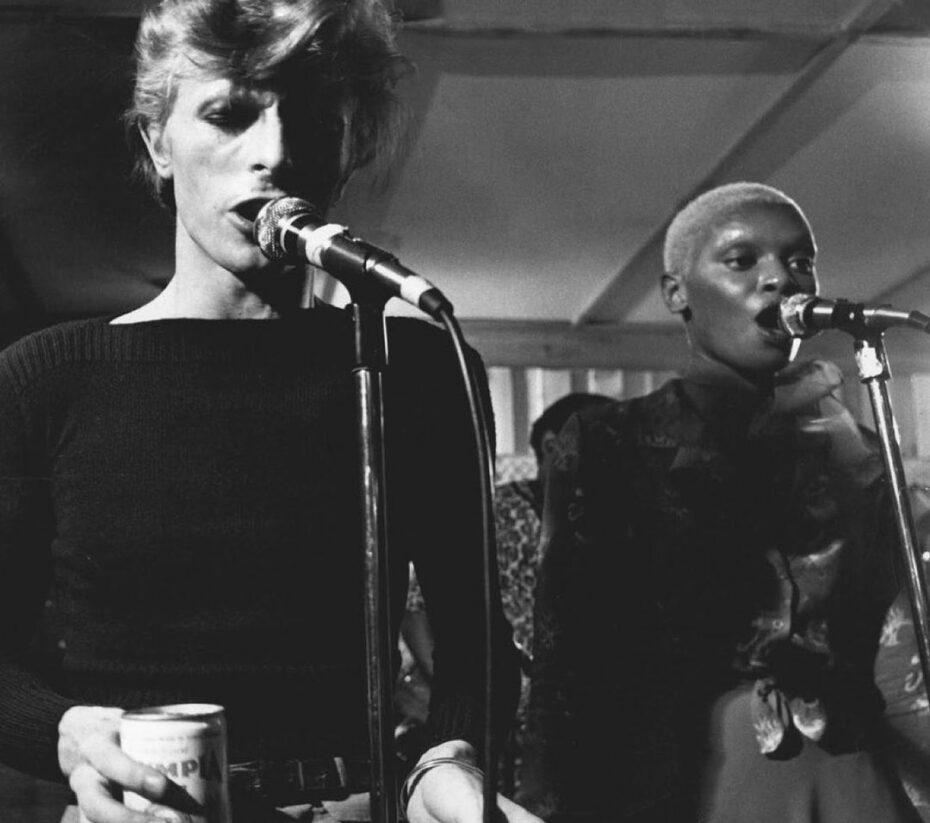 By the later seventies, Bowie's orbit was fading. Struggling with financial management and now a very serious drug addiction, his behaviour became shocking to both Ava and her family and their relationship suffered. The single Golden Years, from the 1975 album Station to Station signalled a new trajectory in his ever-changing life. This track was a parting of the ways, not just for Ava, but for many in his circle.
"As soon as I heard that song, I knew it was about me," [Ava recalled] "I wasn't with David in the period before he left for Berlin, but I know things were dire. He had some serious financial problems and was heavily into the drugs phase. I felt destroyed by the whole experience. I didn't know how to piece it all together, and that was really the end of the relationship."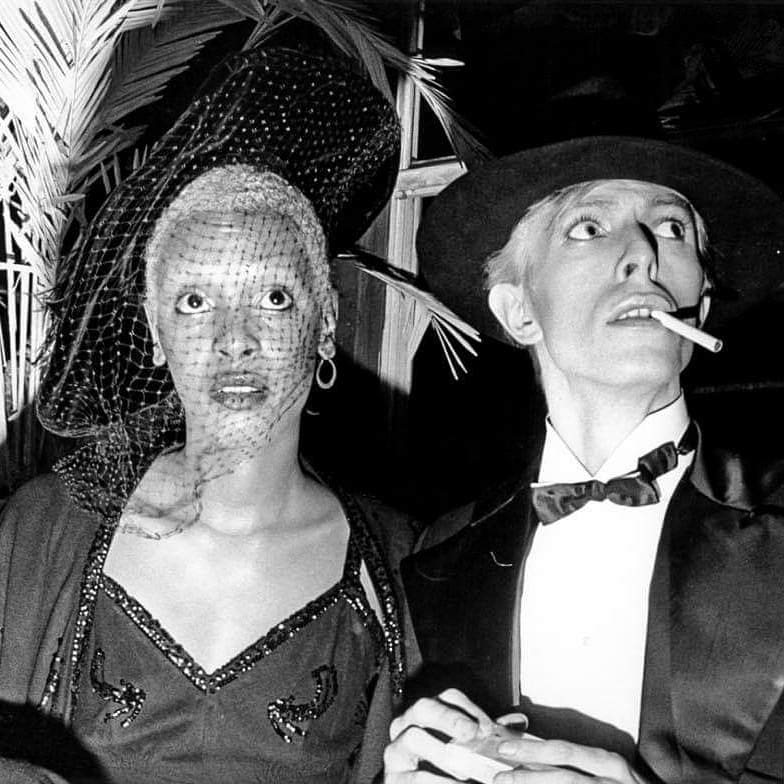 "When I heard Golden Years I was in a supermarket and broke down. I was having some trouble launching my own career. David was involved in a project that had been shelved. It seemed to be his way of saying 'Don't lose faith, and keep going', even though we wouldn't be together any more … He was a creature that had to keep moving through experience after experience, and mine was beautiful and unique. But then he had to move on. I was blindly in love and lost in his aura."
Ava Cherry continue performing throughout the 1980s as a backing singer for Robert Palmer and Chaka Khan. When supporting Luther Vandross, she was reportedly more flamboyant-dressed than the leading man himself.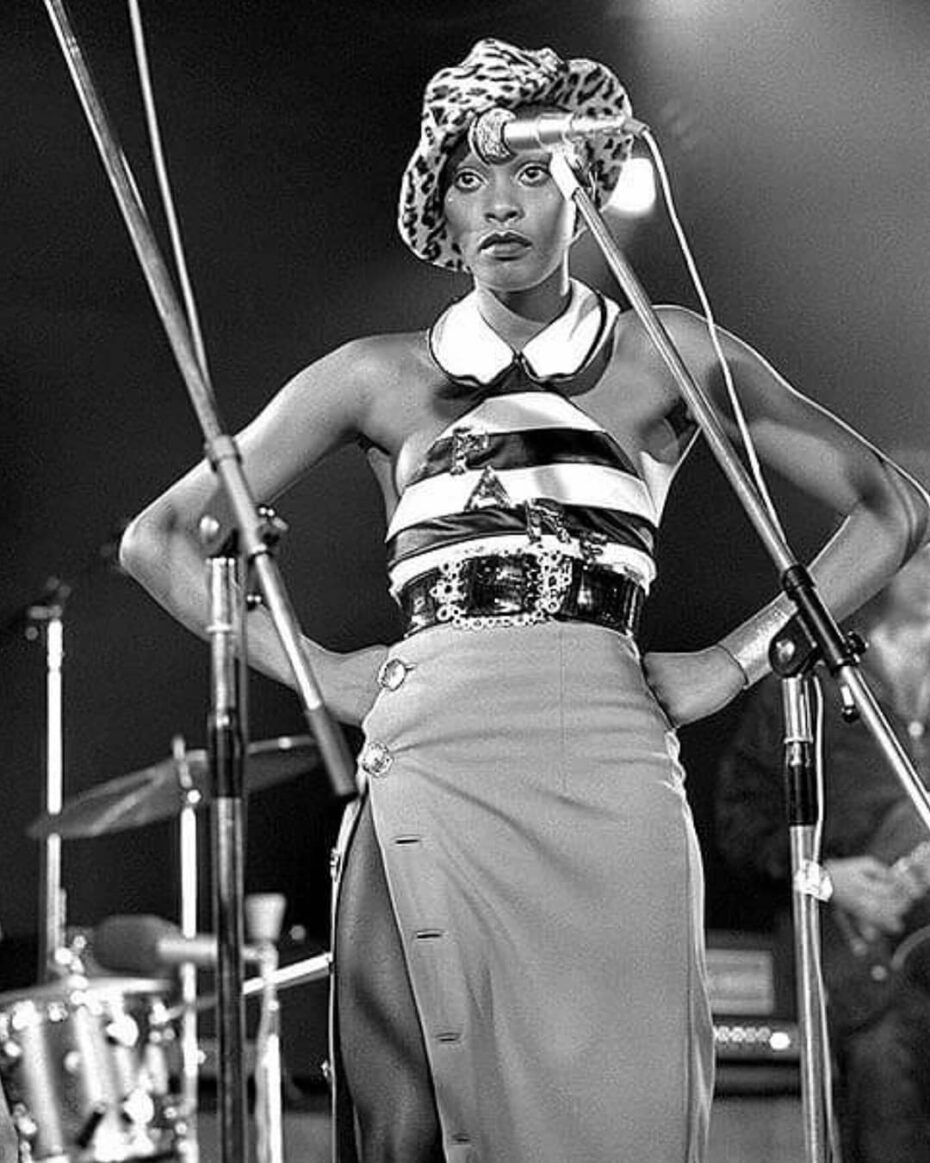 Ava Cherry also dropped her first solo album in 1980. Ripe!!! was a polished and exuberant disco-based album and the follow up, Street Car Named Desire, was not well received but was critically appreciated as a pumping electric funk combo. Her third and most successful album was Picture Me (1987) and a fourth, People from Bad Homes in 1995 followed, the latter performed under the stage name Ava Cherry & The Astronettes, in a nod to her Bowie days. Ava Cherry and David Bowie had intended a joint album, but unfortunately it only got as far as some early sessions, which wouldn't be released until years later.
"He was my mentor. It wasn't just a love relationship … He taught me to appreciate a lot of things. I love classical music now, because I started off with Vivaldi with him. Films, German expressionism, and Andy Warhol. He taught me a lot of things."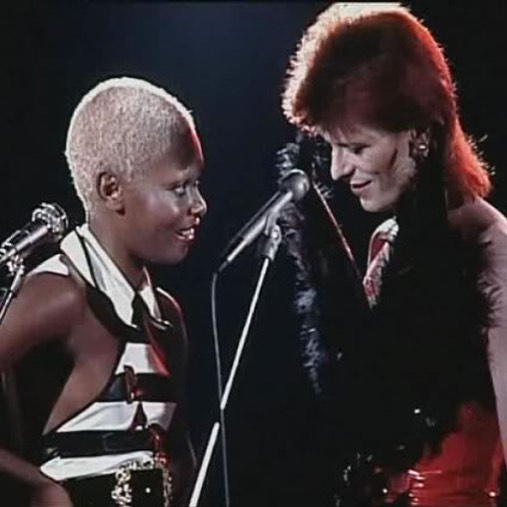 Ava Cherry is still alive and well and performing on this planet, but her role as the catalyst for David Bowie's first great musical metamorphosis is not widely recognised. It was her character, integrity and style that captivated and crafted David Bowie's new direction. Ziggy Stardust's meteoric collision with the Black Barbarella sent Ava Cherry and David Bowie spinning off into a new orbit. Perhaps Ava was the Jean Genie, released from the lamp to grant that wish to Aladdin (Sane)!
Her rich and captivating autobiography, All That Glitters: The Ava Cherry Story by Ava Cherry and Lisa Torem was published last year if you'd like to discover her full story.