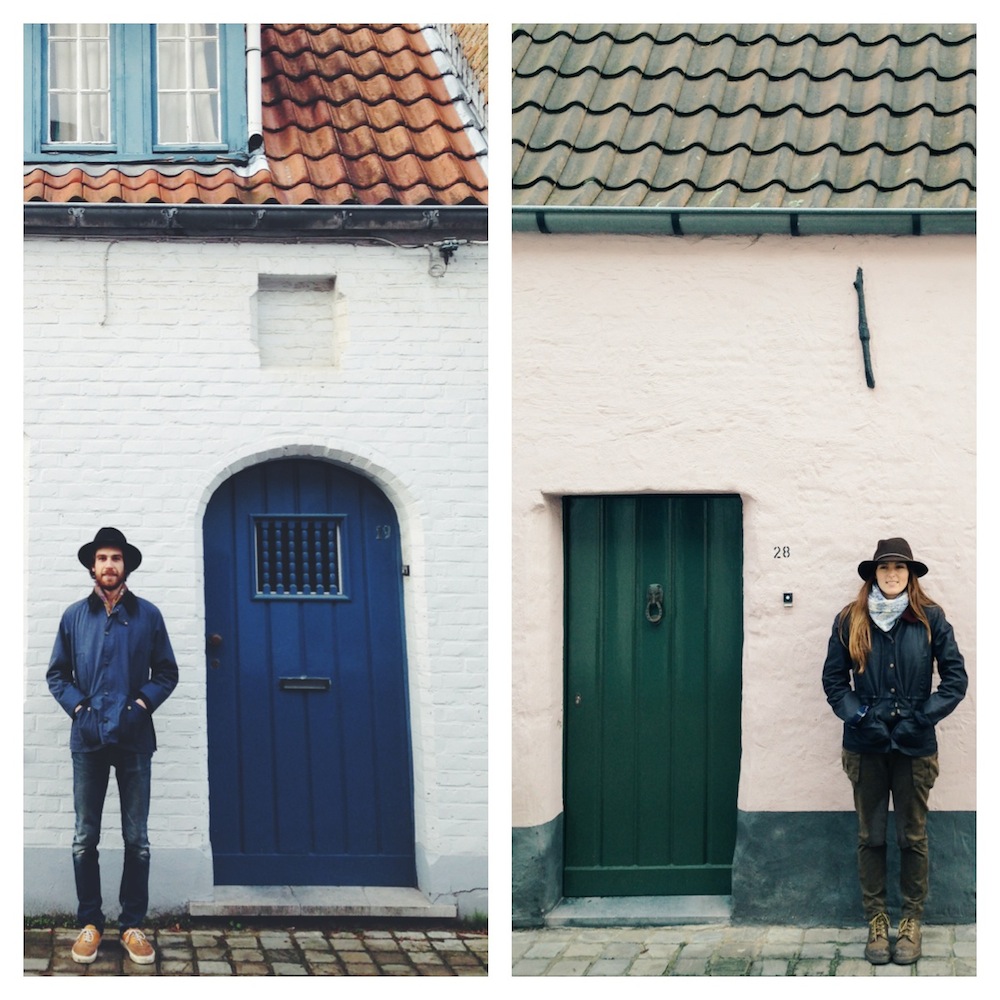 MessyNessyChic and the team (of two) took a winter weekend break from Paris and hit the road for Belgium, visiting Bruges, followed by Antwerp. And since we had such an awesome time, we thought we might share a few travel notes from our off-beat finds…
1. 'Secret Bruges'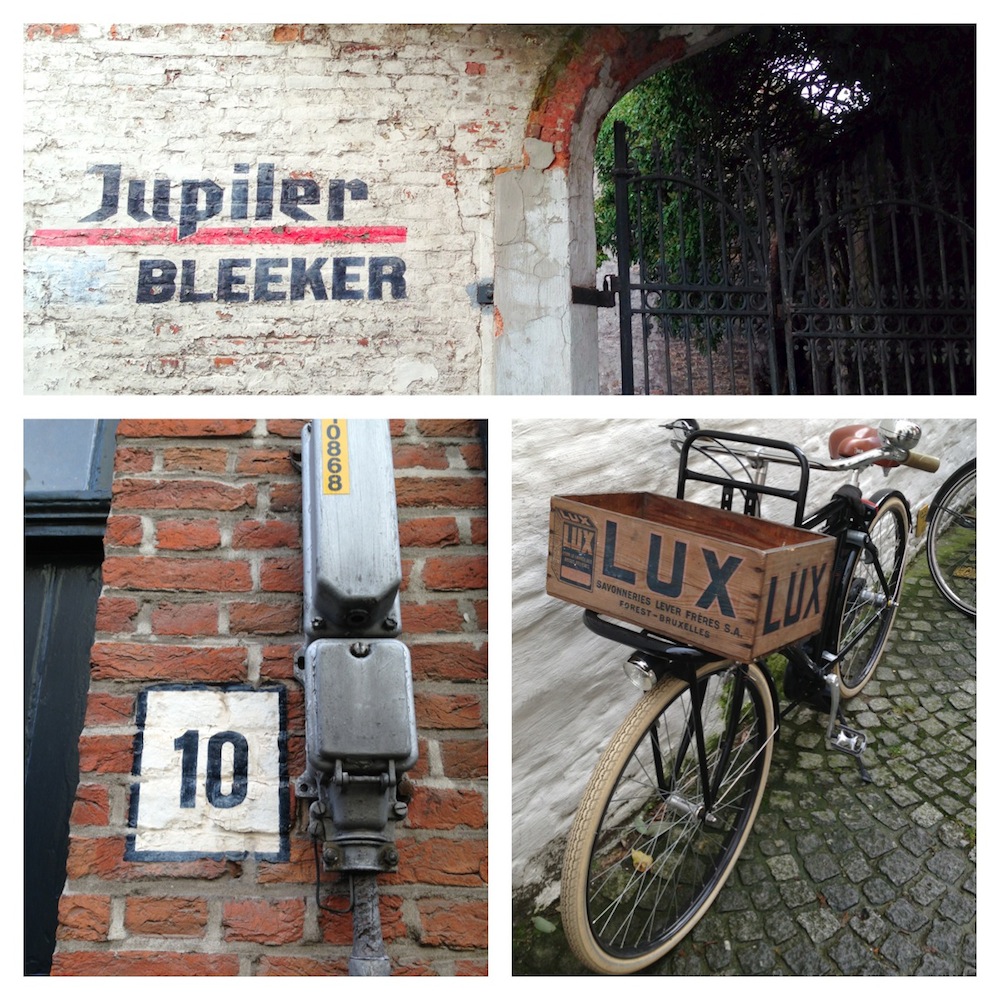 Bruges had me fooled. I was waiting for a dark medieval tourist city, the kind you might visit on a school trip with your history class. And while you can find some of that around the main square in the centre of town, I say skip it and make your way to what has been dubbed, "secret Bruges". In the city's North and East, you'll find the real, lived-in neighbourhood, without a tourist in sight; quiet, cobblestone side streets lined with charming brick and pastel cottage-esque houses (great for peeking in through windows).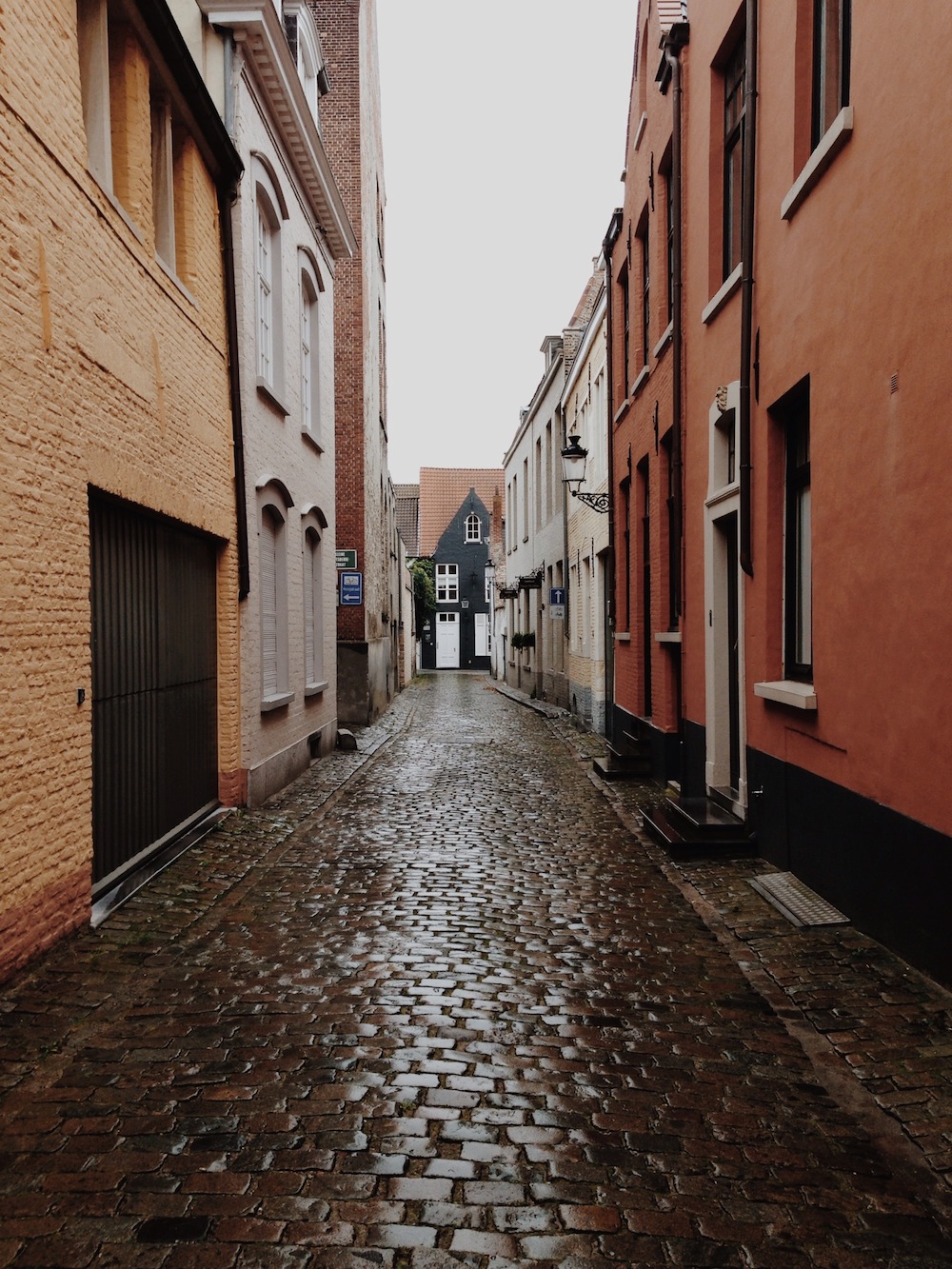 And yes, it does rain in Bruges, but it doesn't exactly bucket down all day long….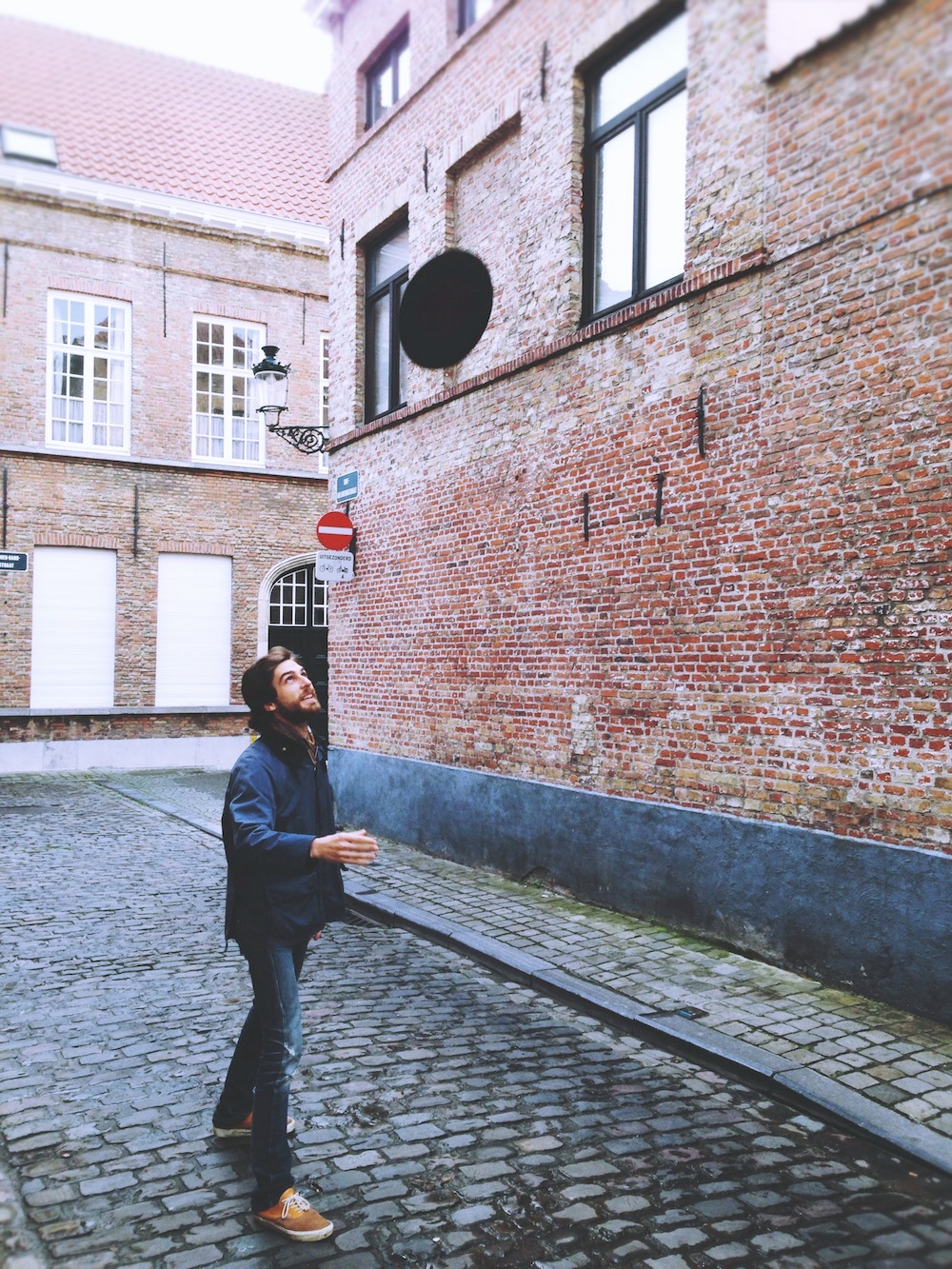 Bring a hat to feel less like you're discovering a city under the shadow of an umbrella.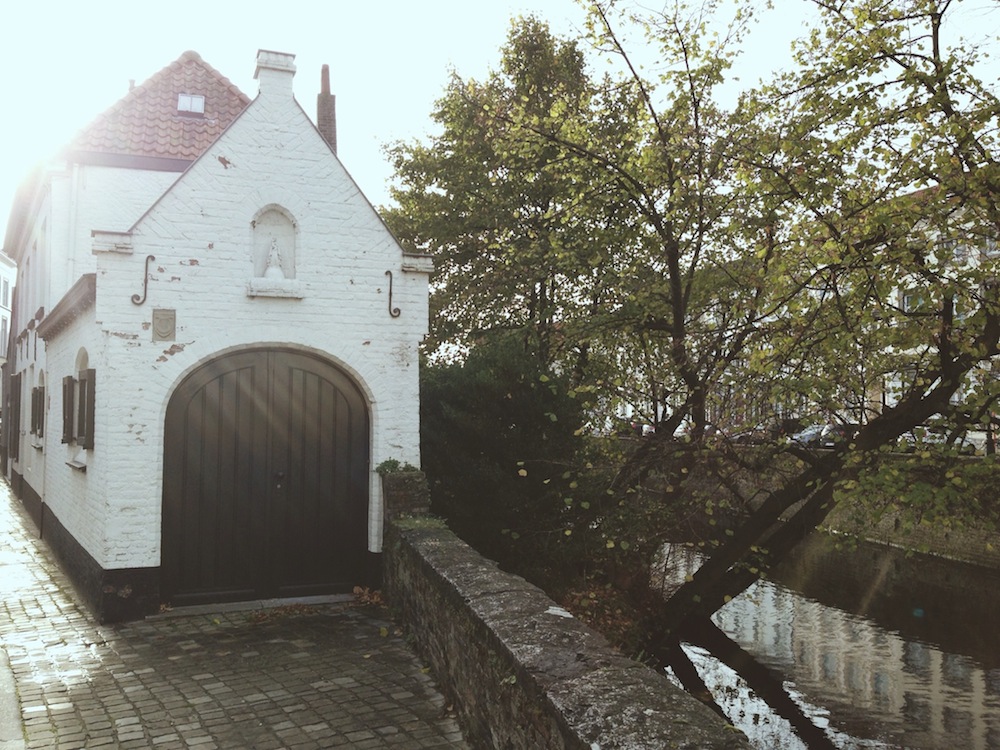 And the winter sunshine does make an appearance at some point in the day…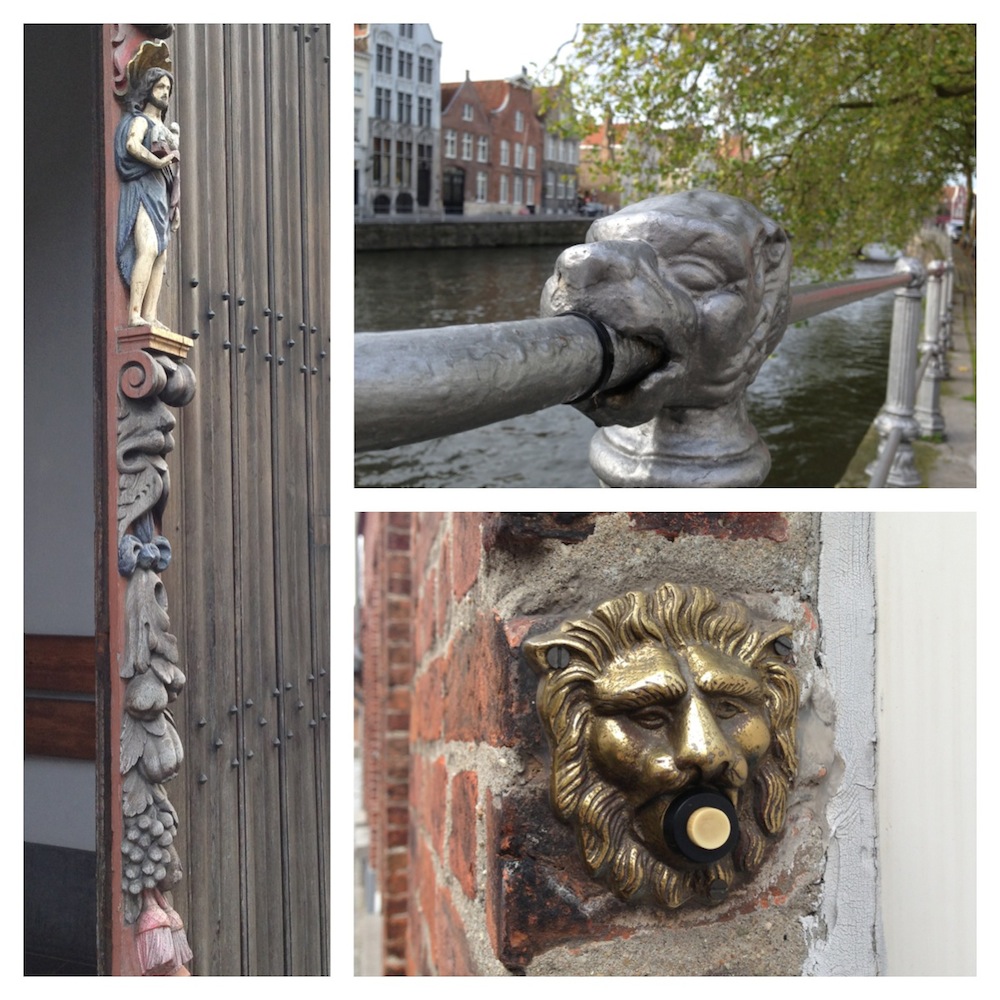 A good time to stumble upon an open door and nip into one of Bruge's secret gardens…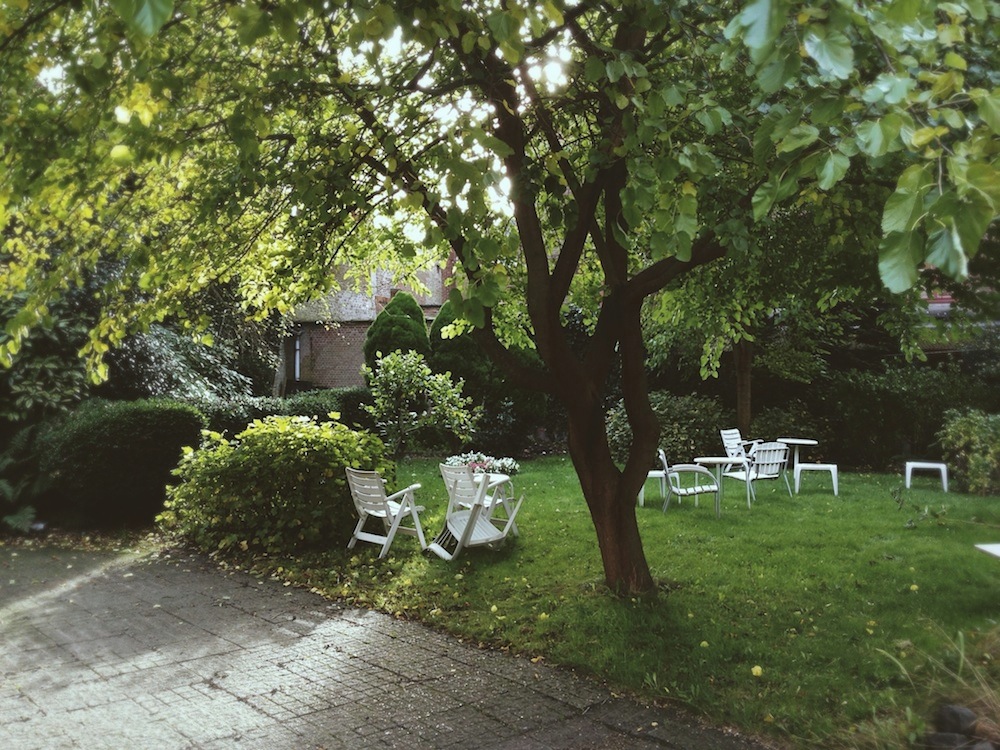 We found this peaceful gem with no one around inside a welcoming convent at number 6 Kortewinkel street.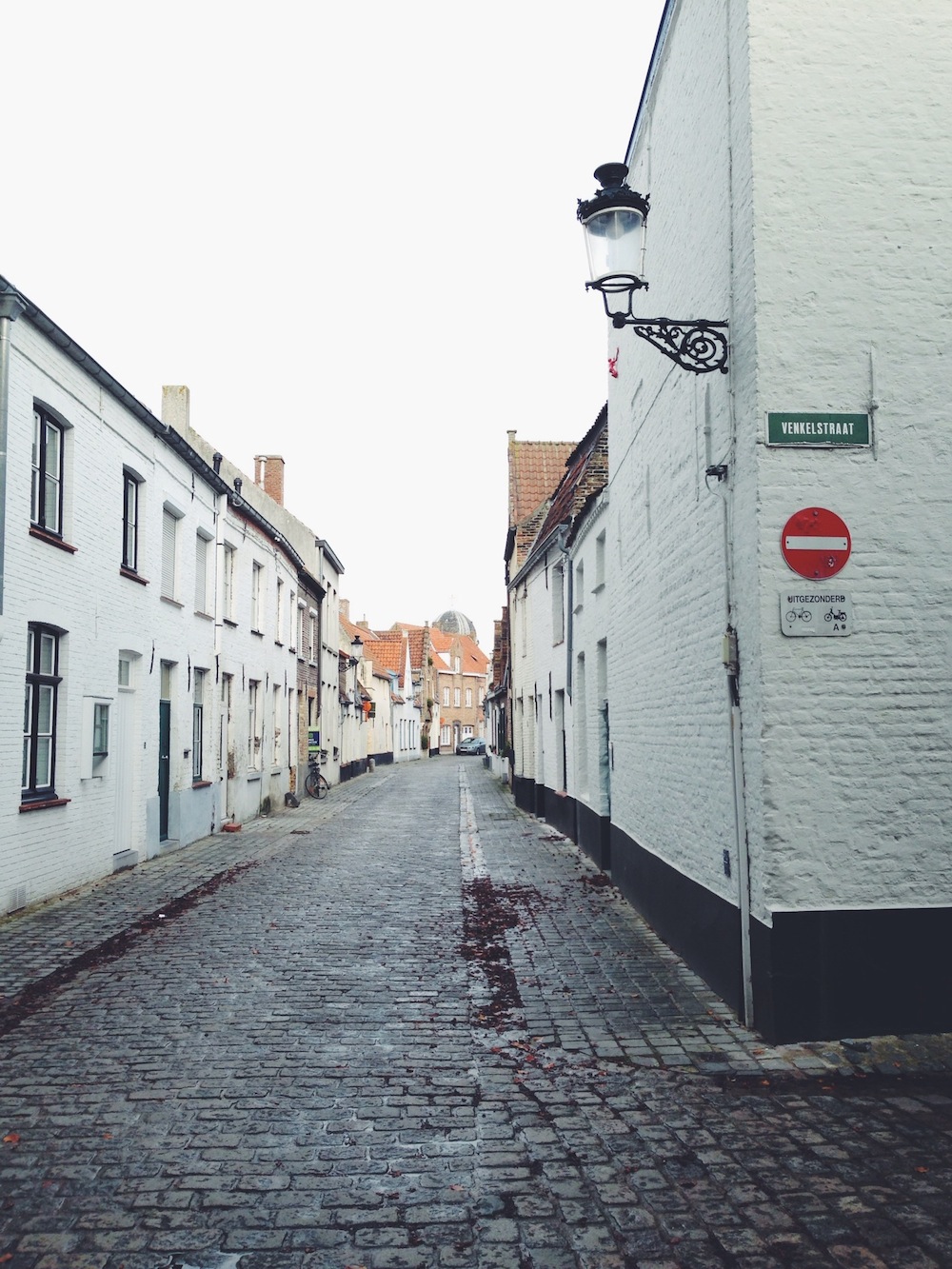 You can easily spend the whole day getting lost around secret Bruges (number 2 & 3 of this article are also in the area), a continuous maze of chocolate box houses in a beautifully wintry setting.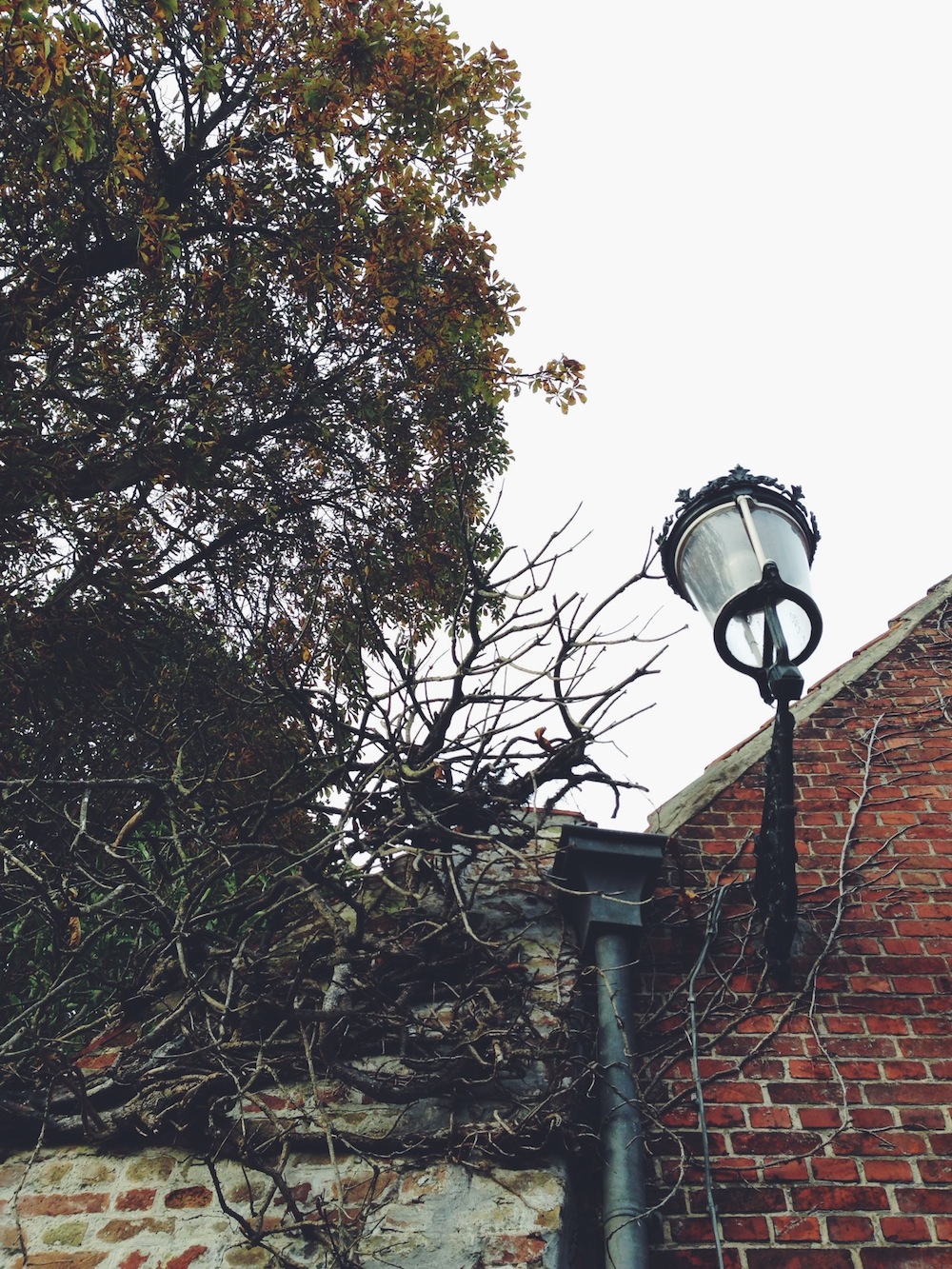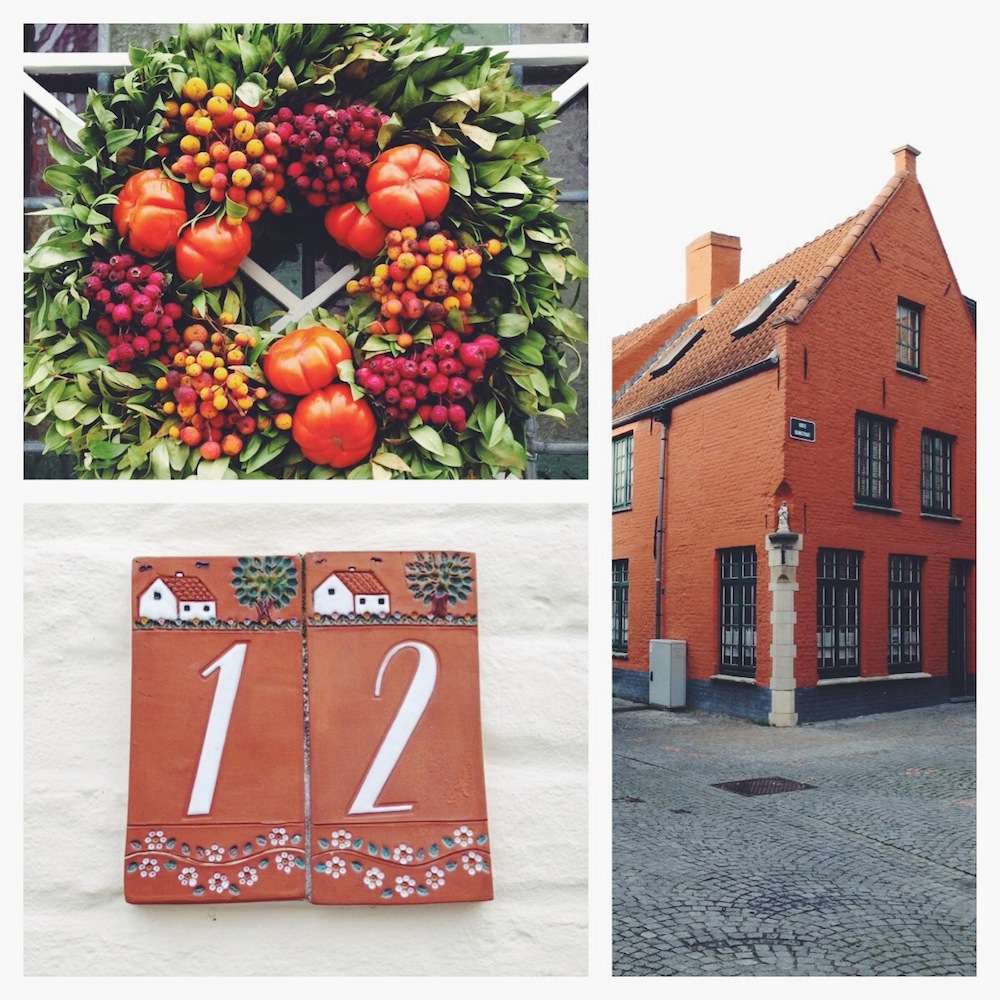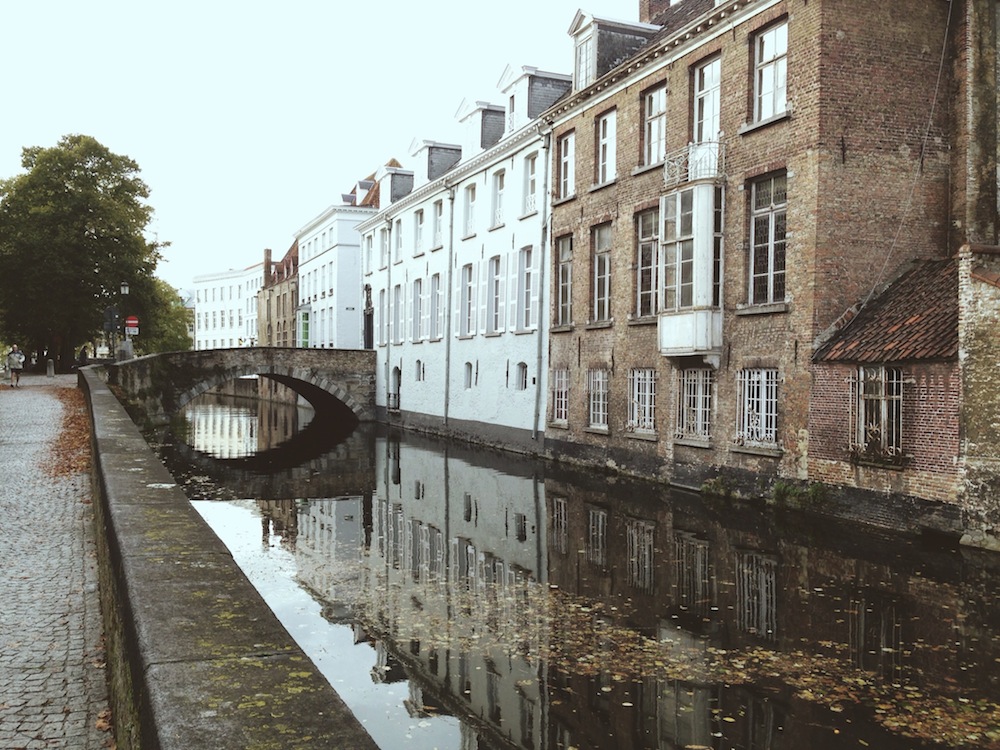 Parts of Bruges will easily remind you of Amsterdam, just with less people.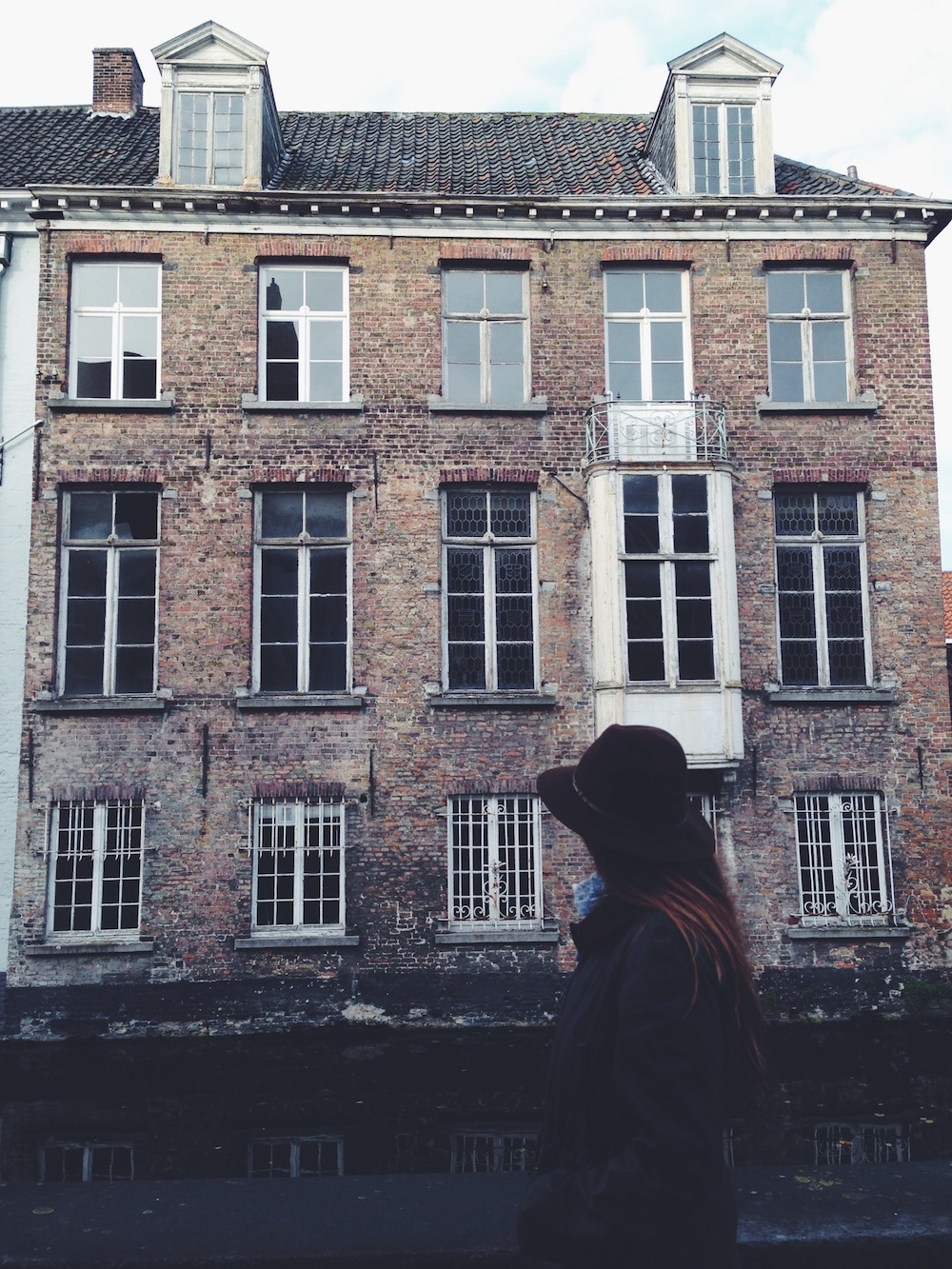 This handsome old house needed a closer look…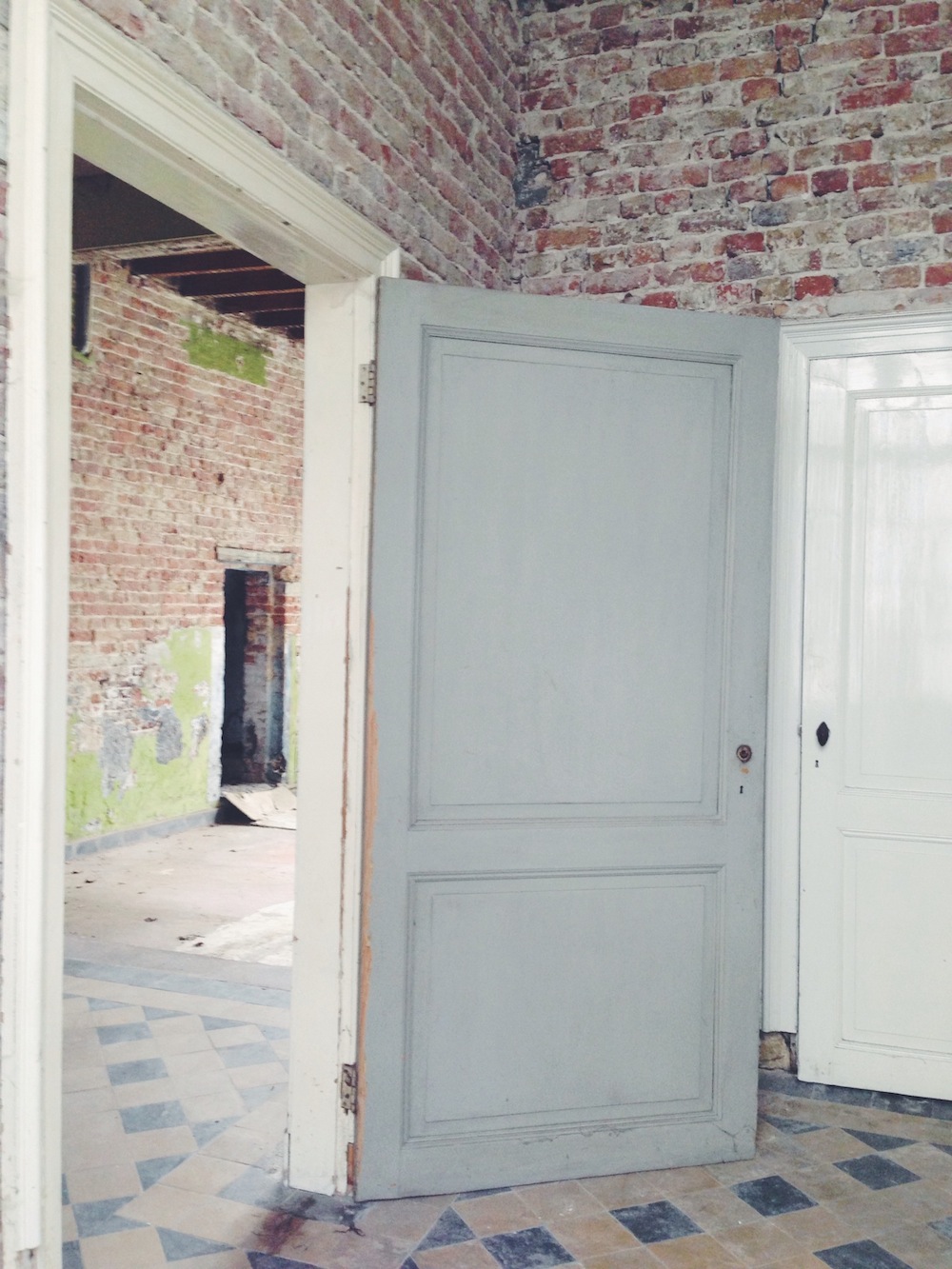 So we went round the back and poked our heads in through a broken window to find it was quite the ideal fixer-upper.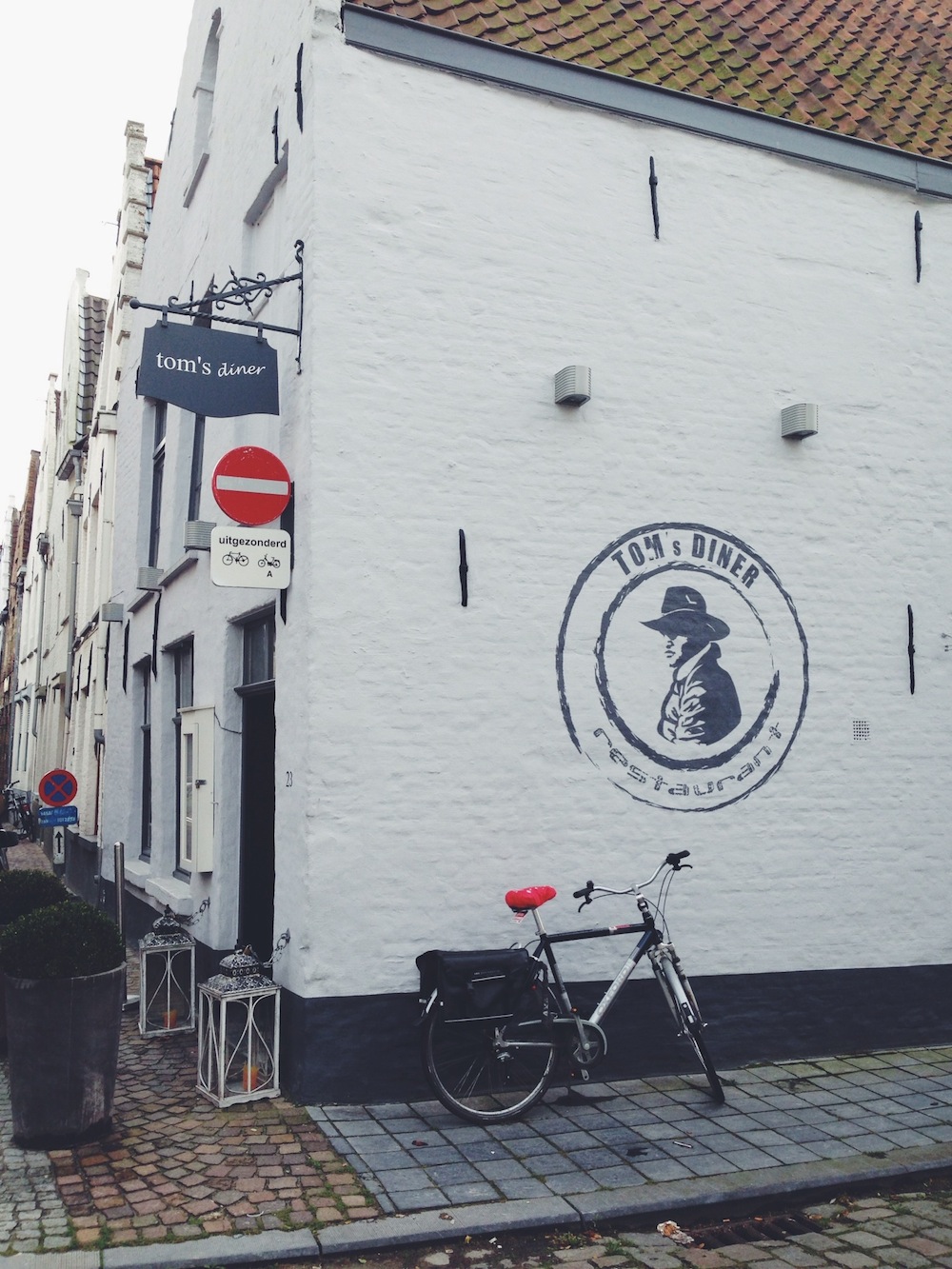 And after a good day of walking, head to Tom's Diner for dinner in Secret Bruges.
2. Books & Brunch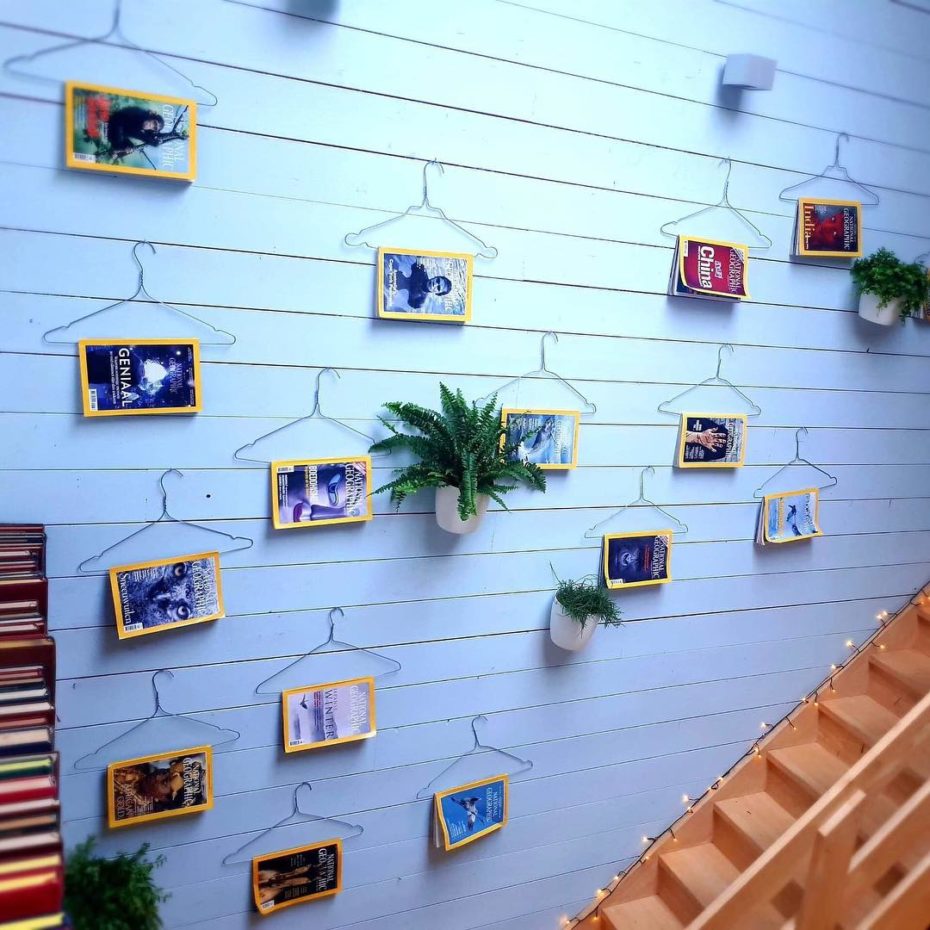 Two of our favourite pastimes have united for this gem. "Books & Brunch" is exactly what it sounds like, a charming little breakfast and lunch spot that doubles as a used book store…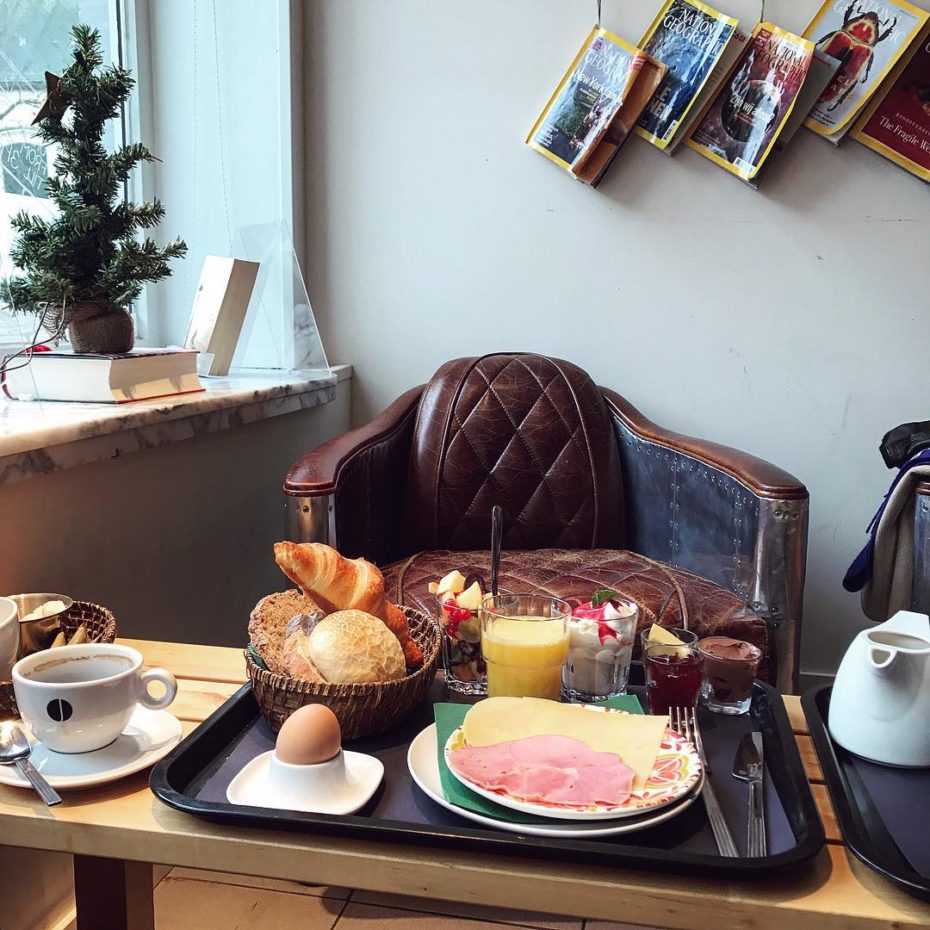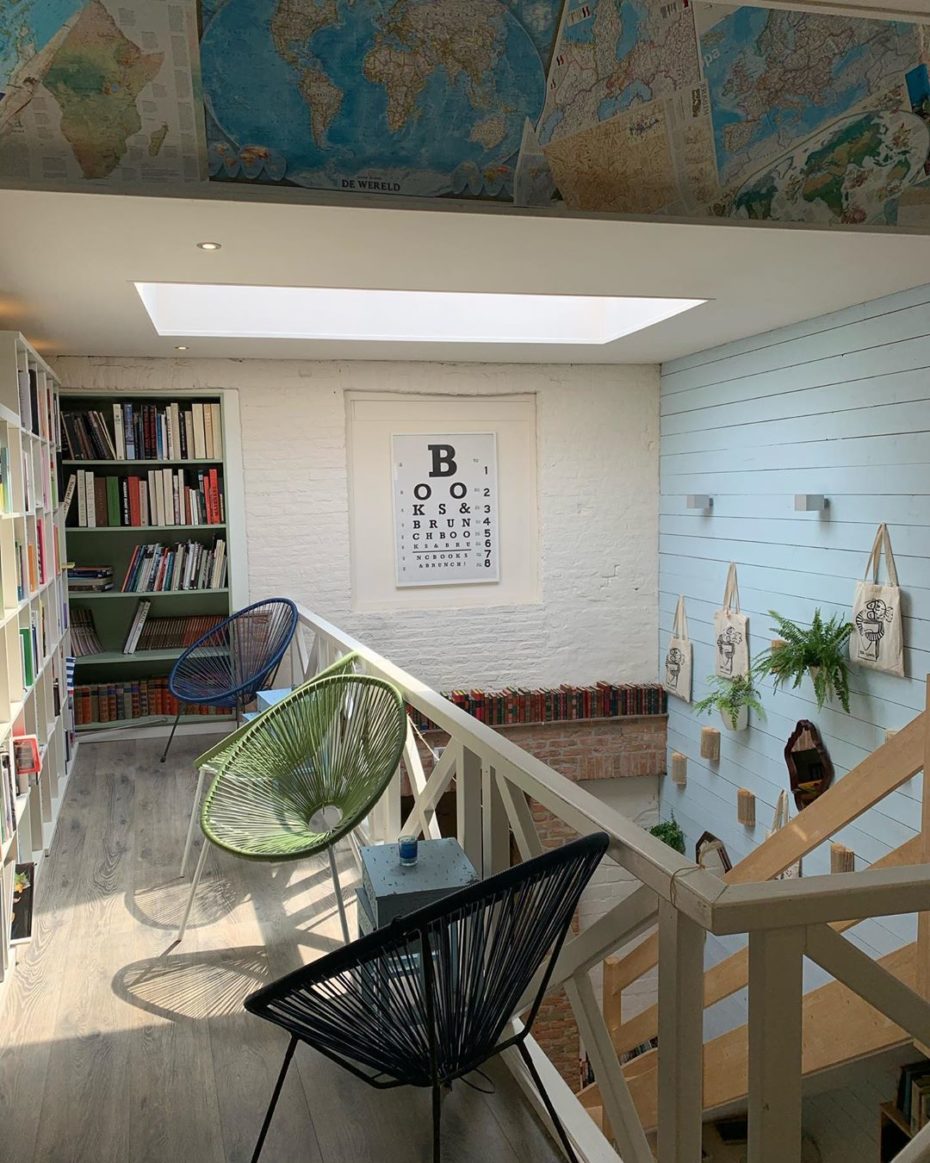 You're invited to put feet up in a cozy leather chair, nibble on a waffle, and dive into a dog eared selection of books in English and Dutch. Vegetarian and vegan options are available, and apparently the gluten free baguette is to die for.
Books & Brunch is located at Garenmarkt 30, 8000 Brugge. Visit their website for more information.
3. A Little Museum of Nostalgia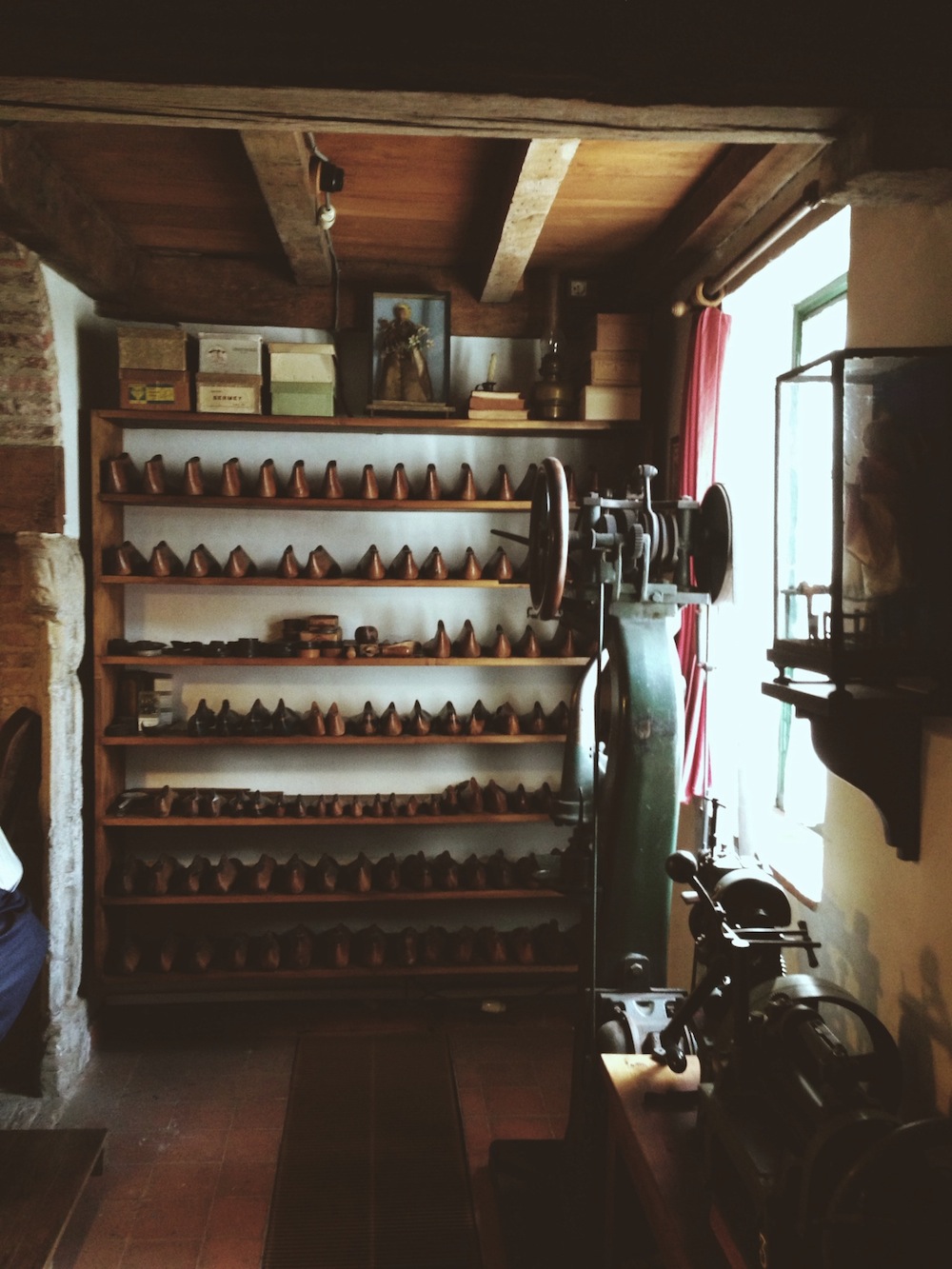 Situated in eight small old houses, an old café and a new wing overlooking an outdoor courtyard, the charming museum is packed full of detailed staged rooms featuring a different trade or craft shop from the 19th century (shoemaker, tailor's shop, a pharmacy from 1930s etc.). And one of the best things about this place was also that we were the only ones there.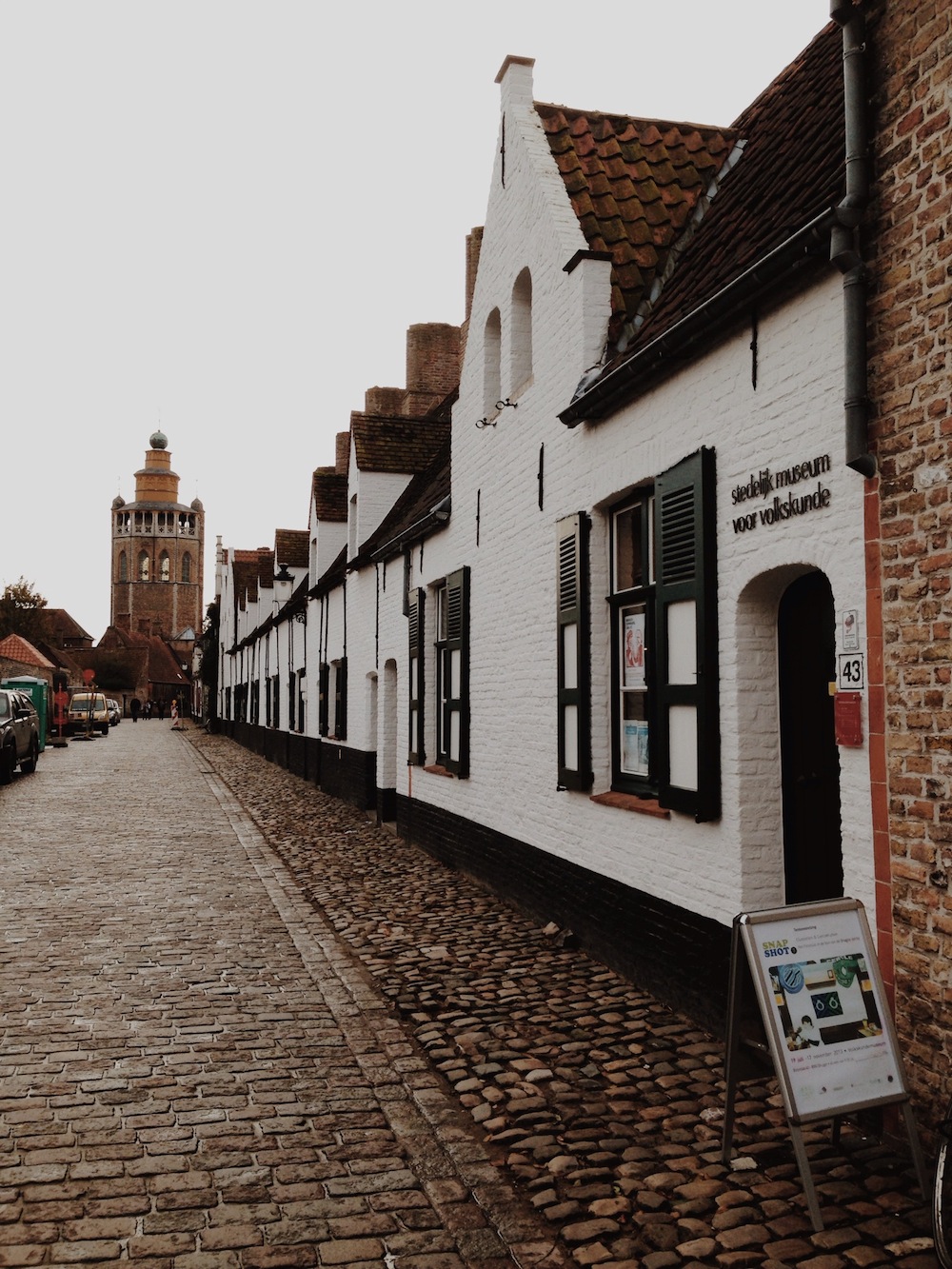 Also located in "secret Bruges", (by now, you can understand why you can spend the whole day in this area), the museum is ideal to spend an hour or more browsing before stopping for lunch.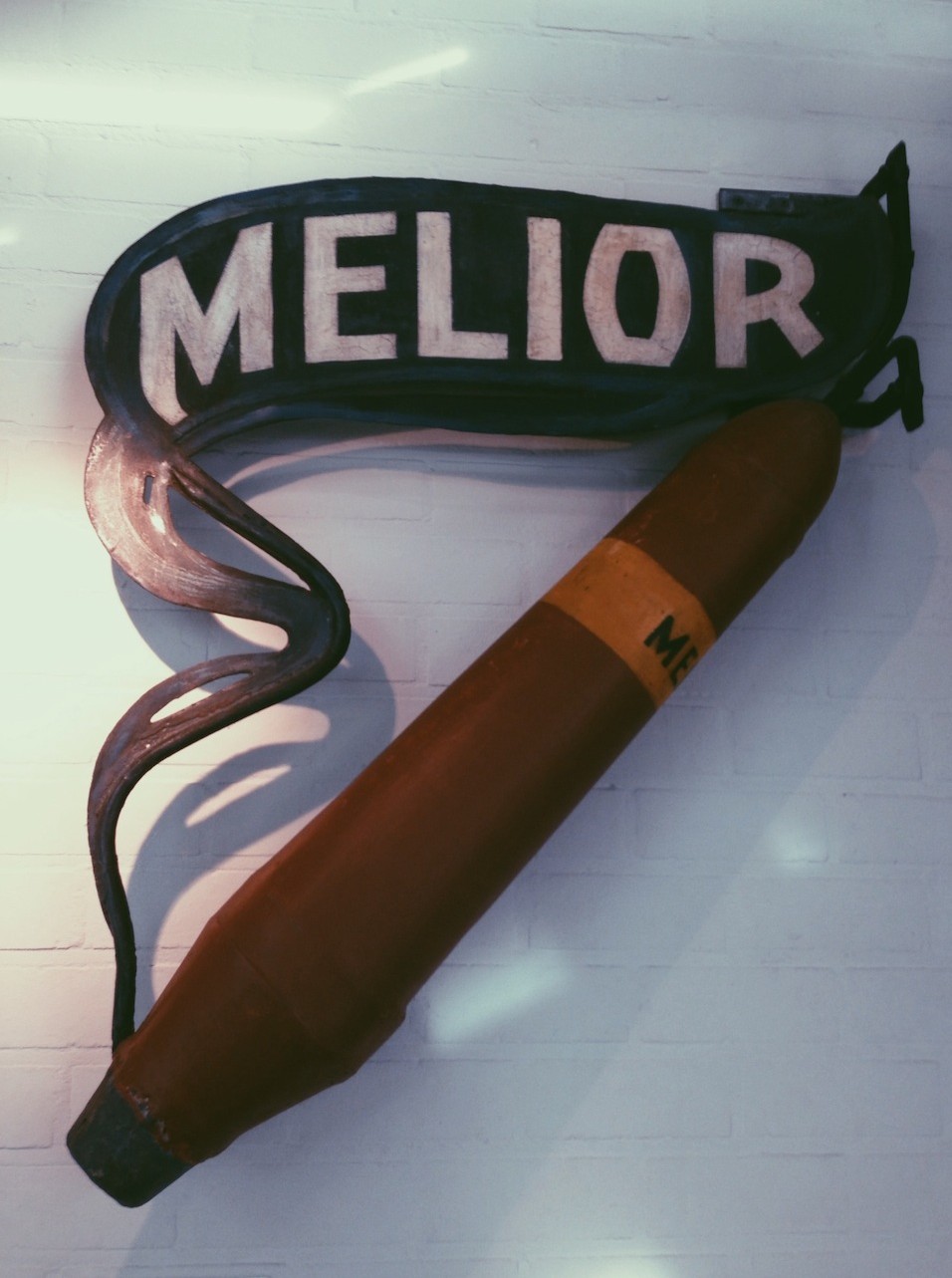 The curators have obviously spent years and years collecting and accumulating everything on display, from old shop signs to traditional kitchenware, this is a real nostalgic treat. And at 4 euros entry, it's worth every penny.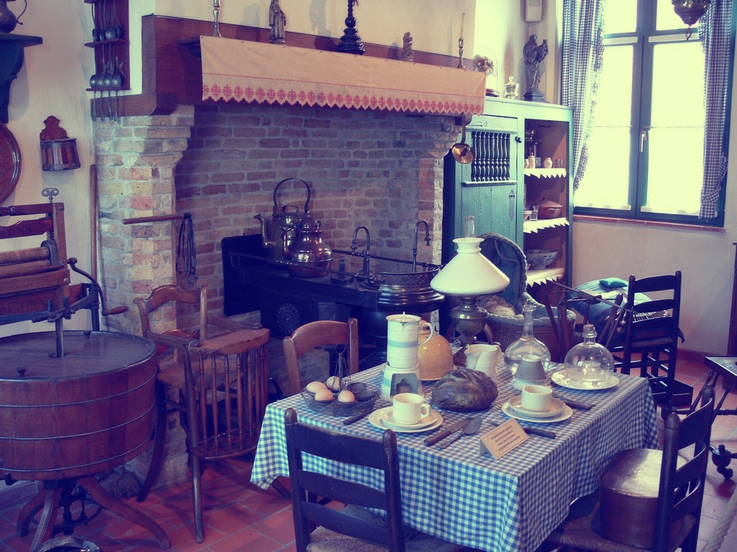 Folklore Museum (Museum voor Volkskunde), Balstraat 43, Bruges
4. Brocante Shopping on Kloosterstraat, Antwerp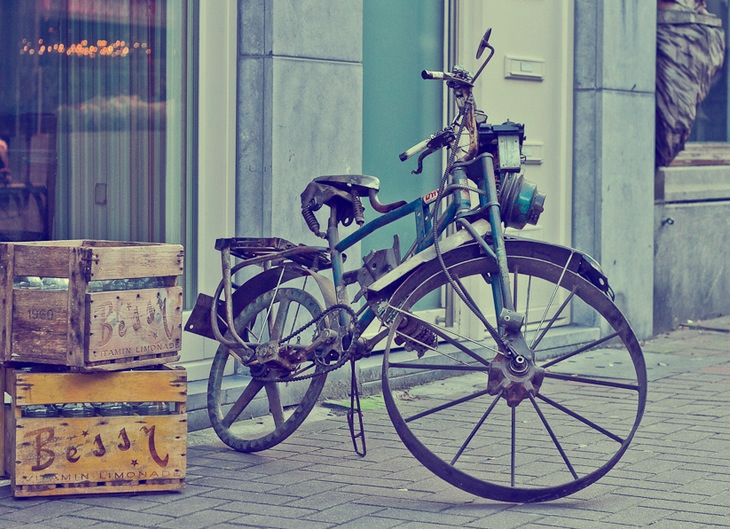 Antwerp is a bit of a buzzword right now for the fashion-forward, currently being hailed the new sartorial city of Europe. But take a stroll down Kloosterstraat and you'll find yourself wanting to go on an Antwerp shopping spree for your living room rather than your wardrobe.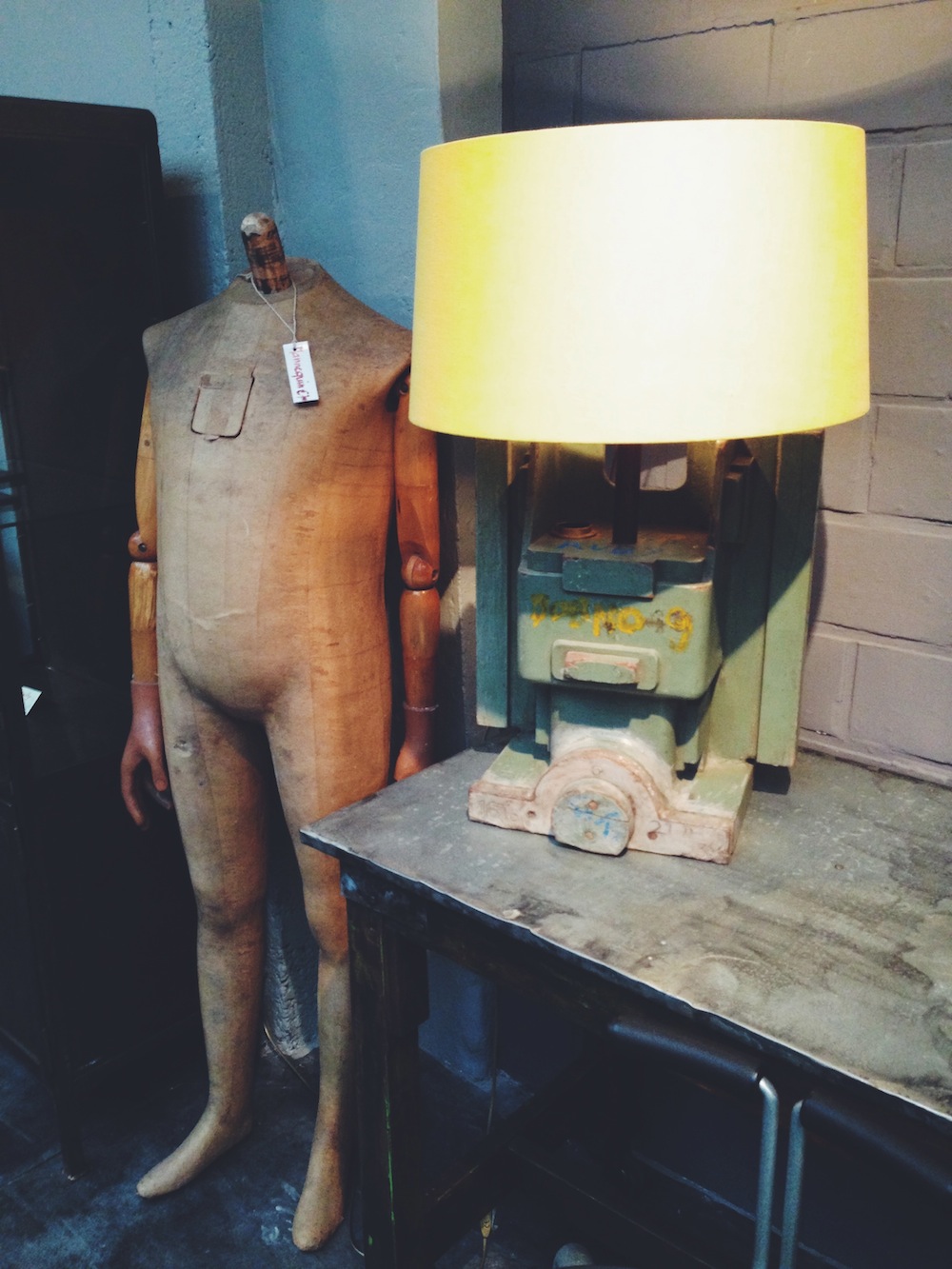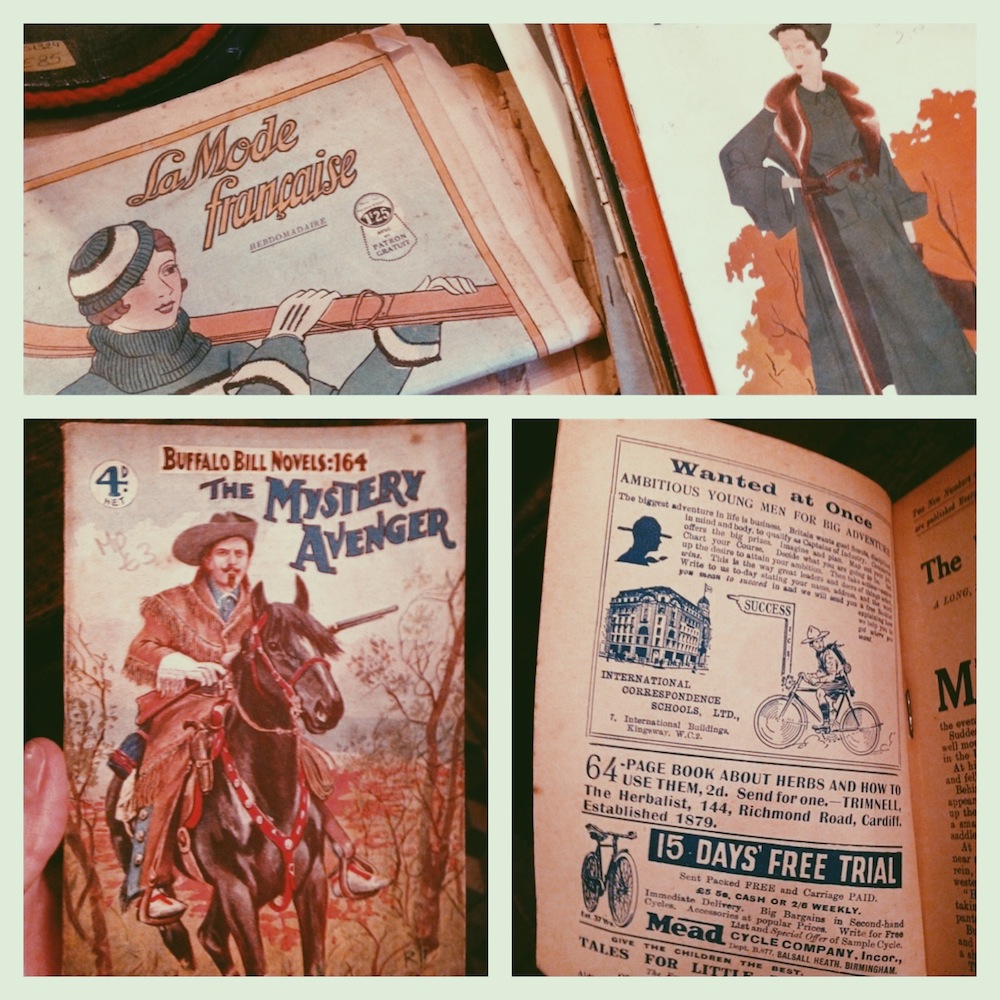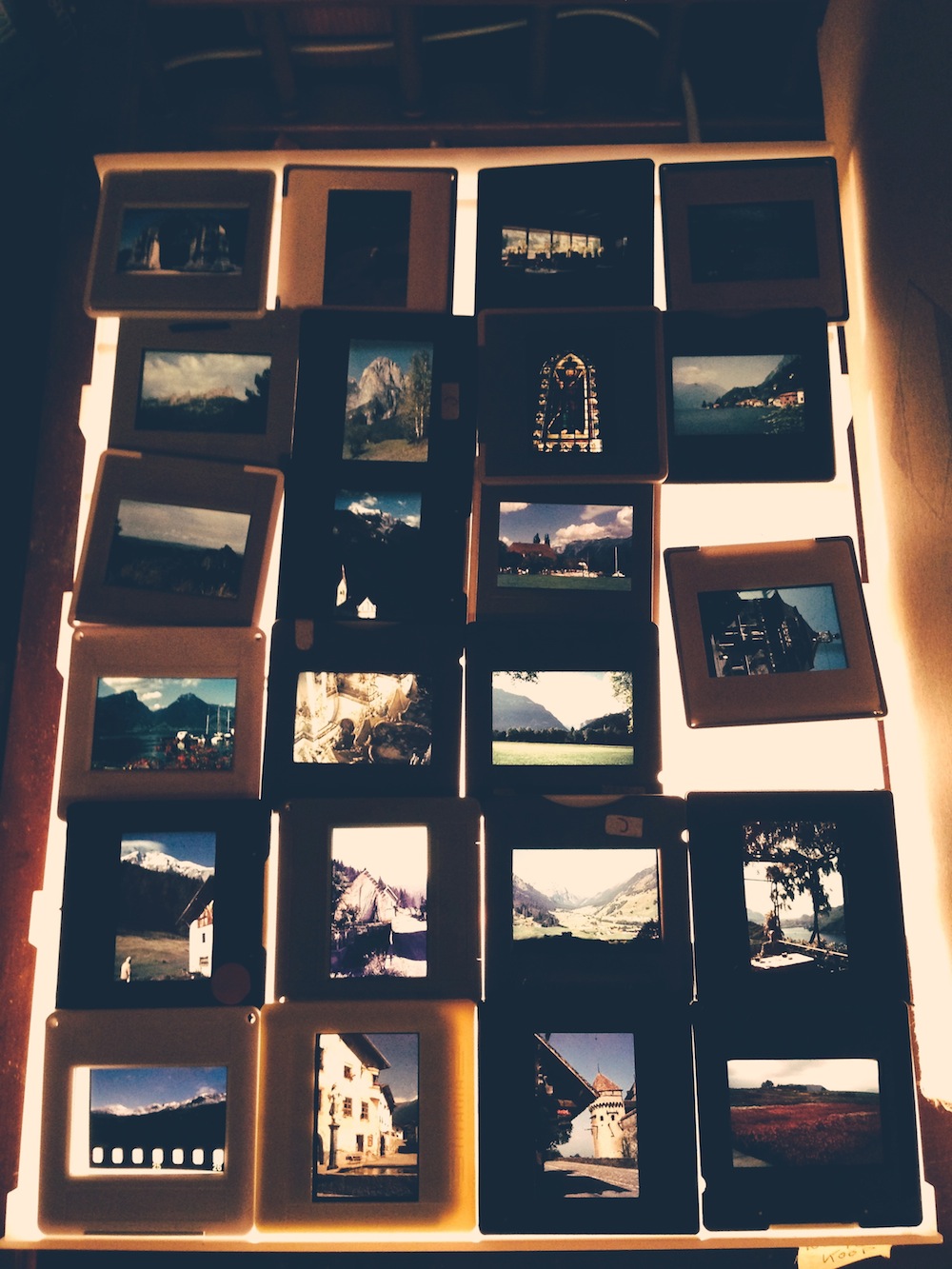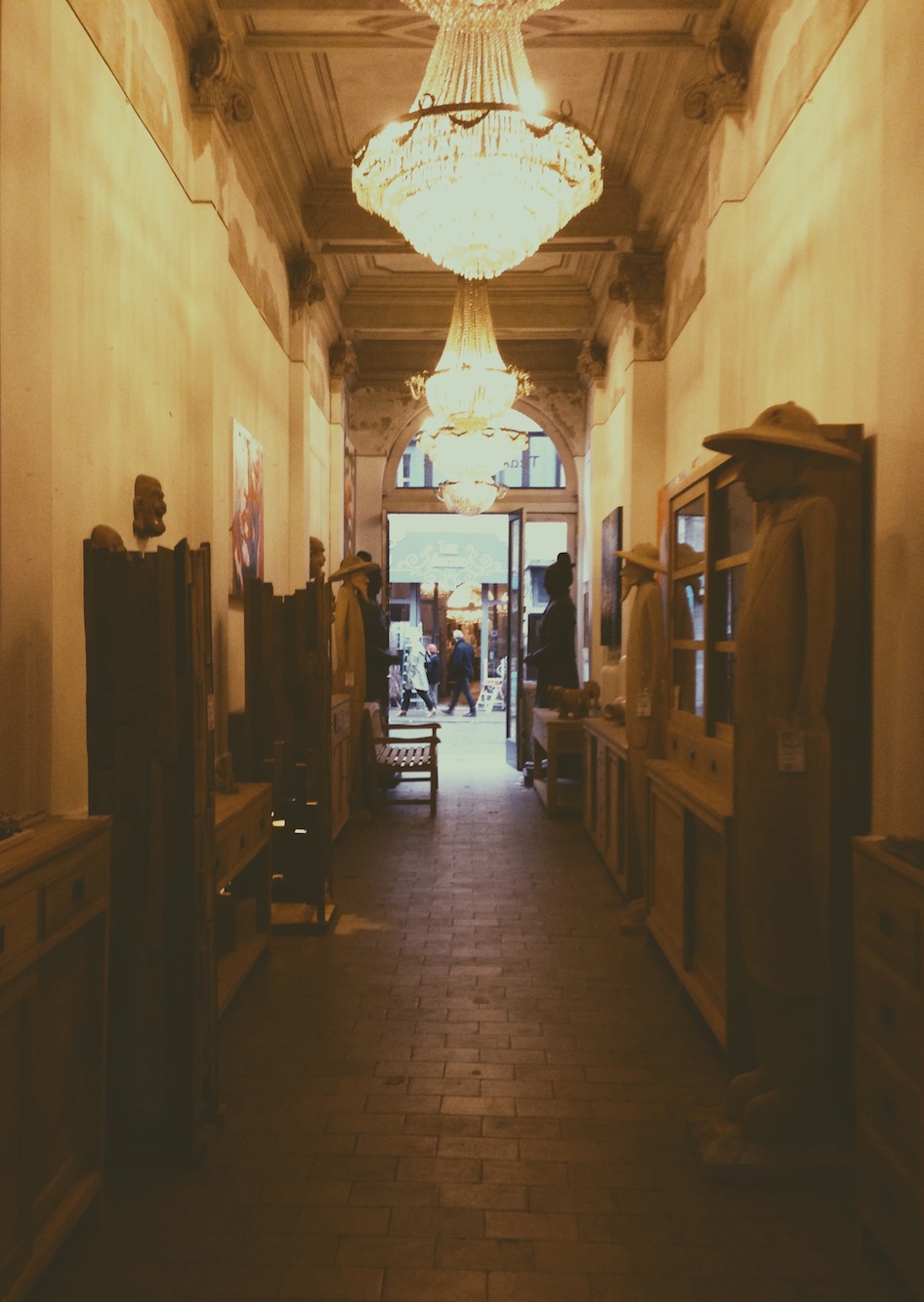 Make sure to pop in to Parazaar, (a word play on par hasard– French for, 'by accident') a treasure trove of exotic styled wooden furniture; coffee tables, commodes, home bars– all at indecently low prices.
5. The Art Nouveau Mansions of Zurenborg, Antwerp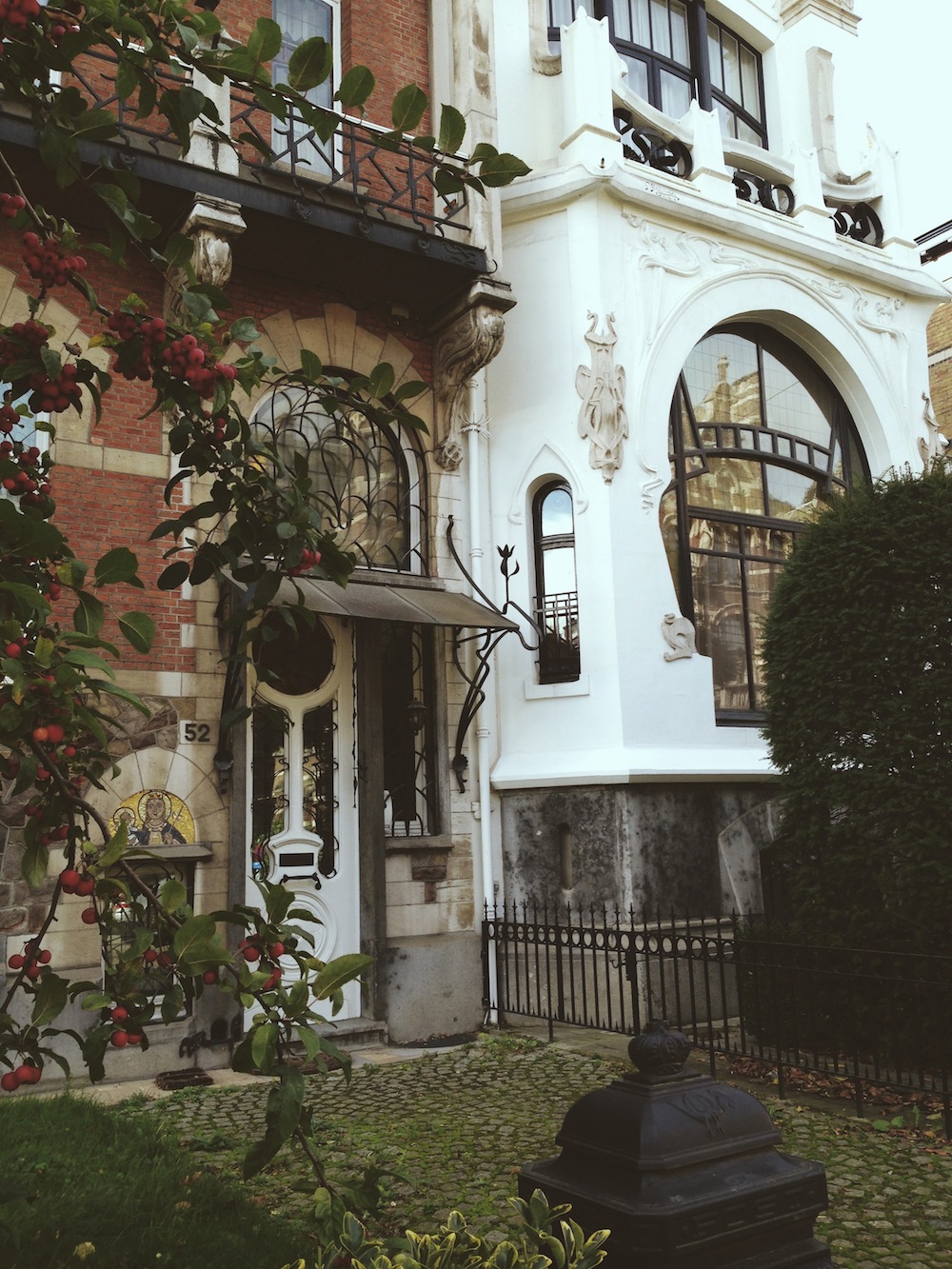 Veer away from the hustle and bustle of Antwerp's centre and discover a peaceful residential gem in the southeast part of the city. Developed in the heyday of Art Nouveau, take a stroll around this "golden triangle" of the Belle Epoque and go treasure hunting for countless stunning examples of the eclectic period.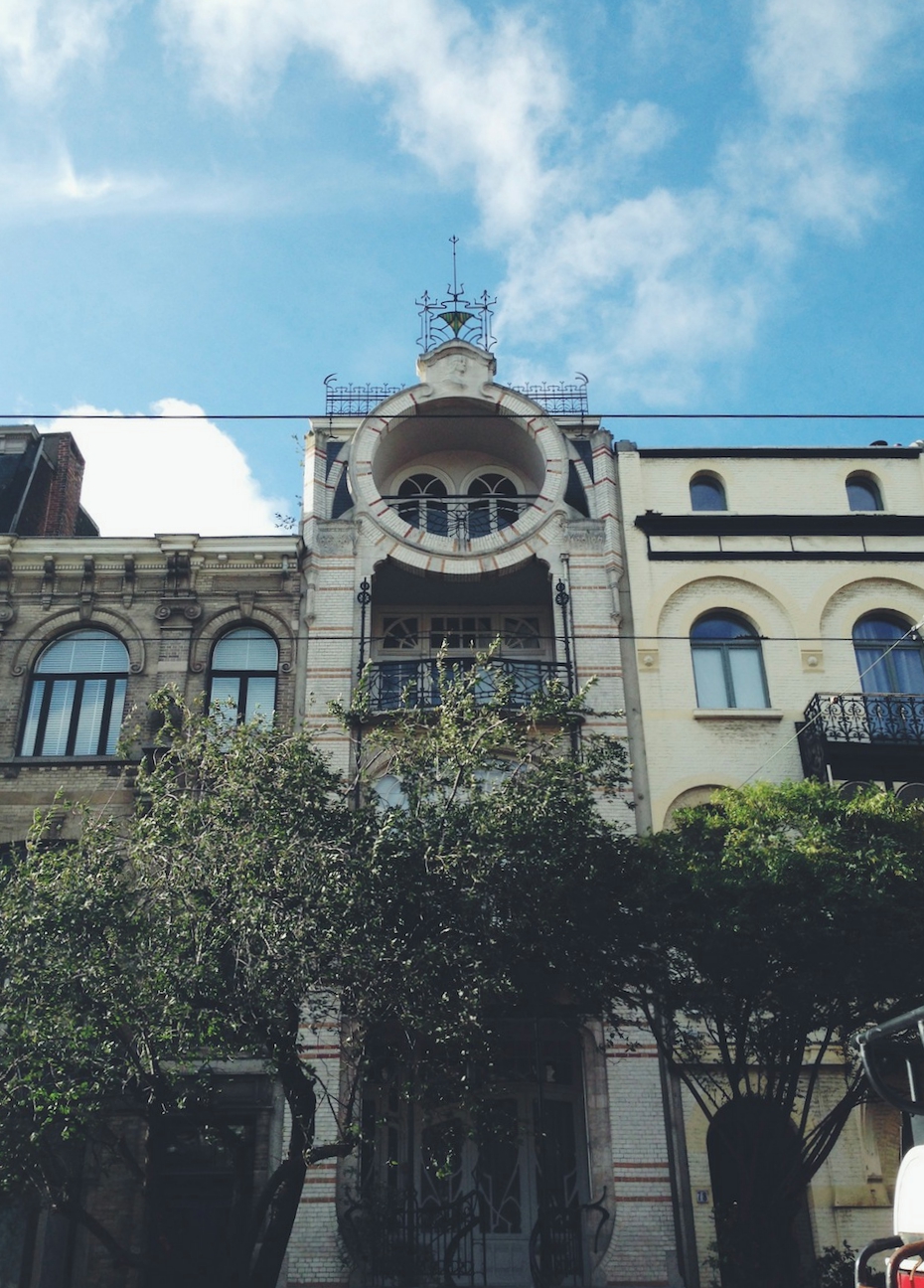 There's a surprise at every turn, on every facade. Look up, look behind, look everwhere– do not miss Zurenborg!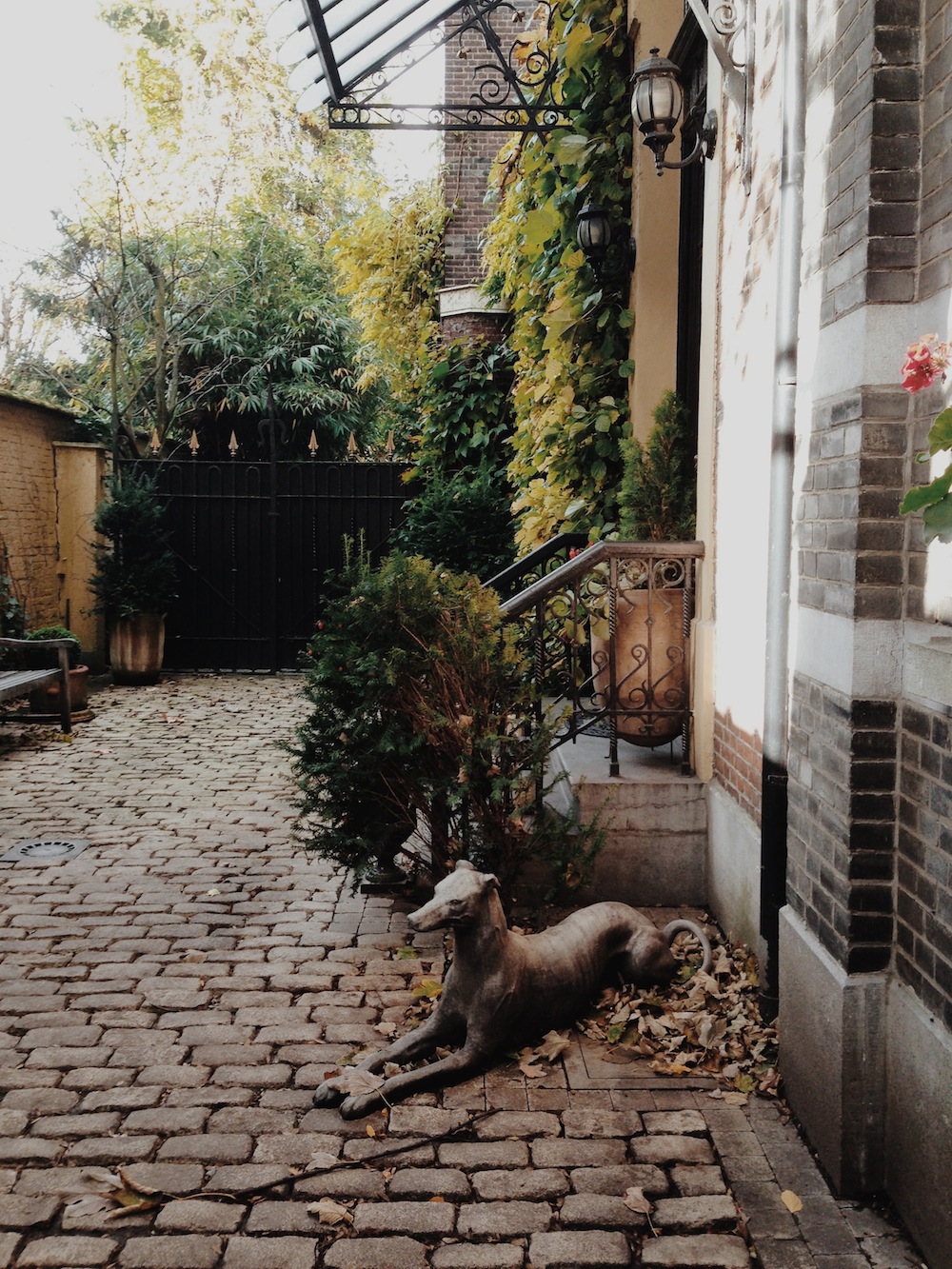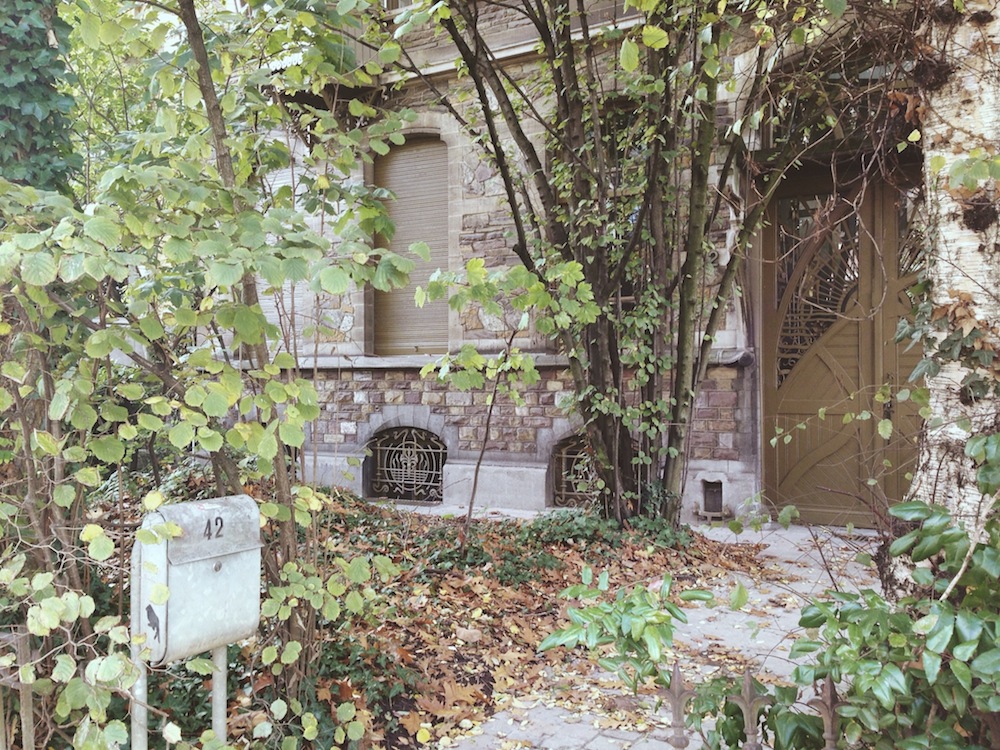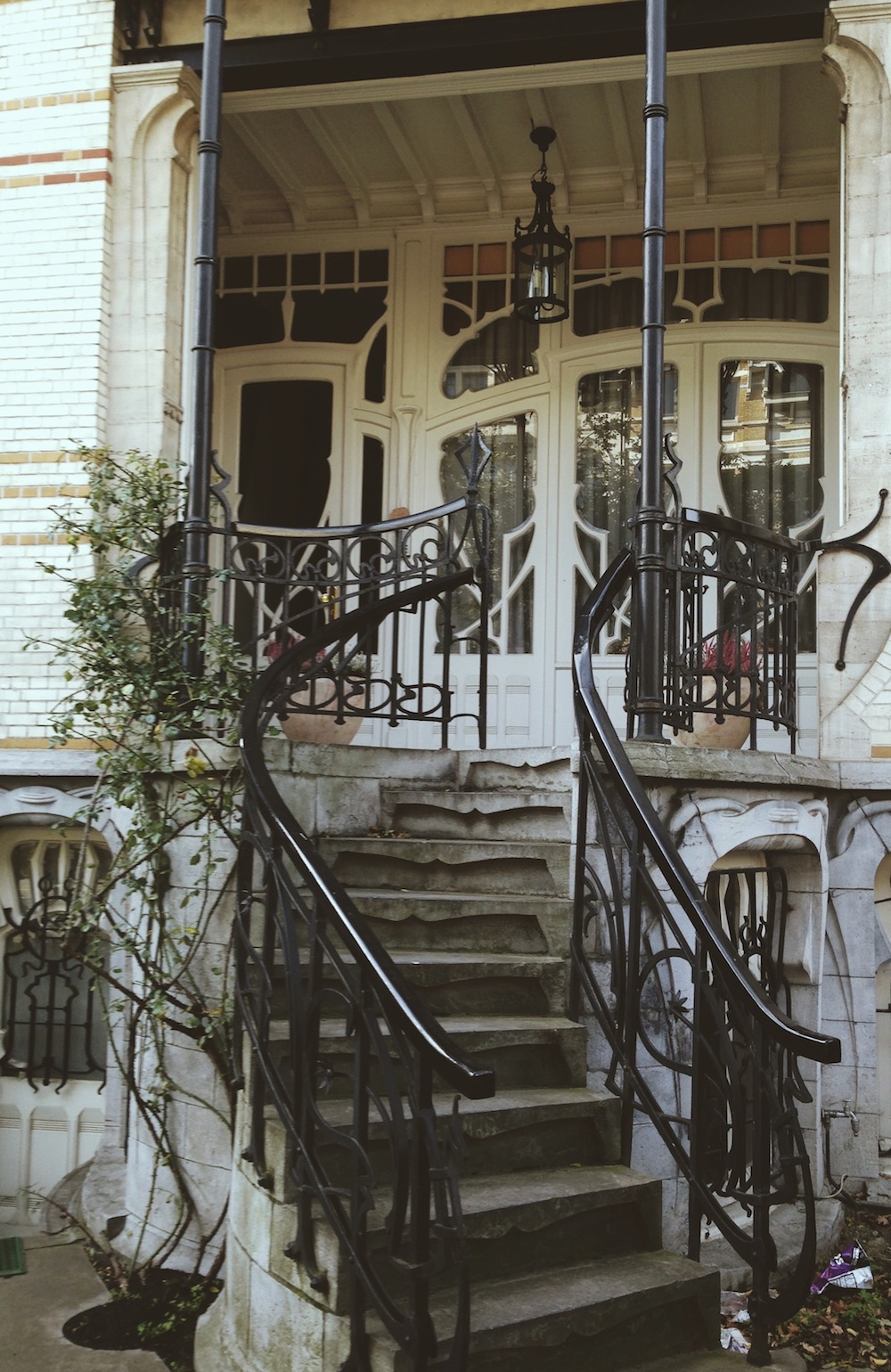 PS. Stop for coffee or a bite in the neighborhood's Wattman café/ restaurant.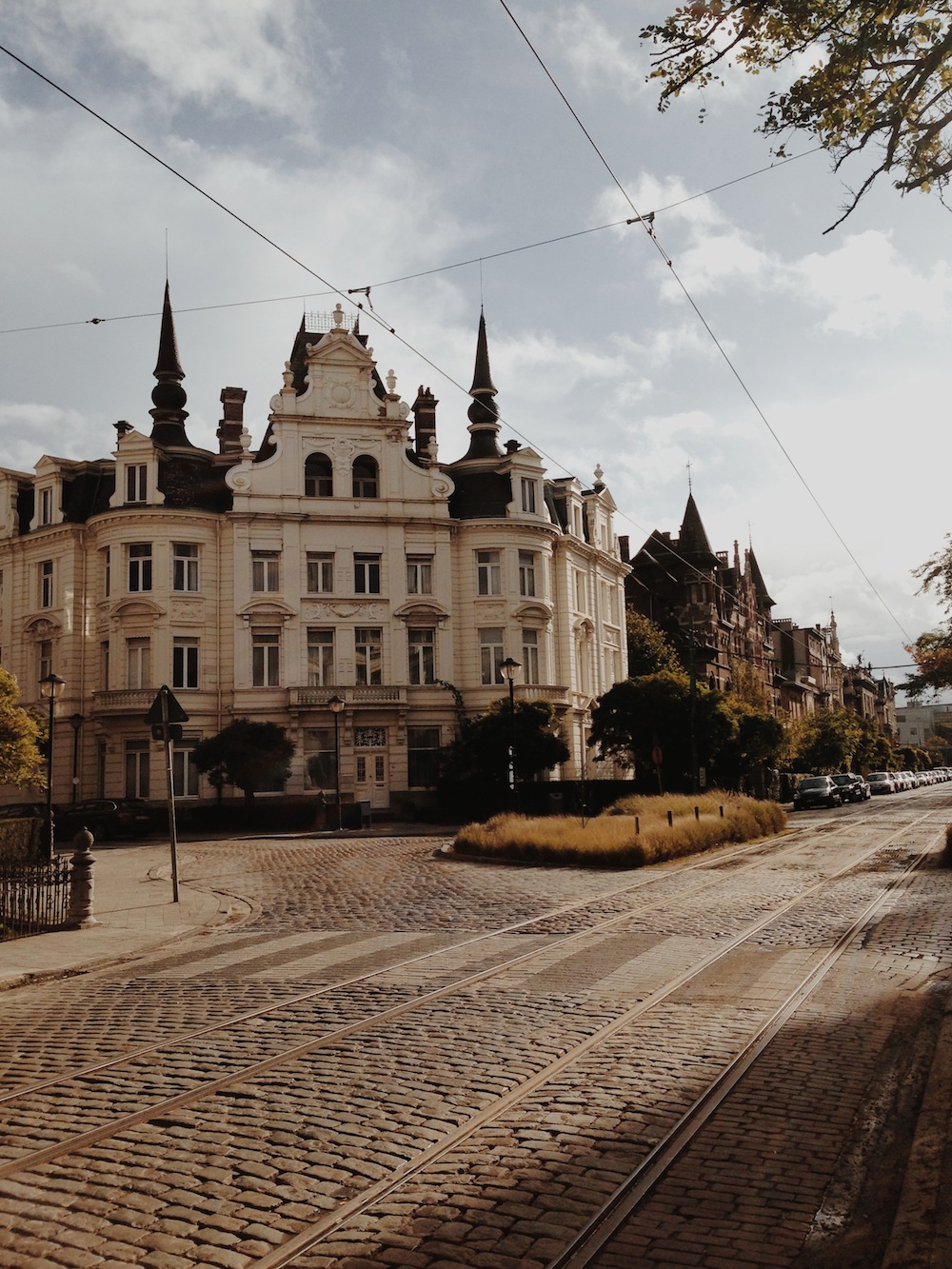 Messy Nessy's Weekend Addresses & Notes
24 Hours in Bruges…
Stayed at Hotel Marcel – stylish, affordable, central, nice café for breakfast. Visited the Folklore Museum. Ate lunch at Tom's Diner. Discovered secret Bruges. Ate dinner at Tom's Diner.
[Approximately 1.5 hour drive from Bruges]
24 Hours in Antwerp…
Stayed at Soul Suites – we had a large and stylish one bedroom apartment to ourselves in the heart of a trendy neighborhood for 140 euros per night. Breakfast nearby at De Biologisch– a cozy organic bakery with the biggest and best croissant in the city (best one I've ever tasted). Shopped at Parazaar and other brocantes on Kloosterstraat. Ate lunch at Yam Thai – quirky and popular asian fusion restaurant (booking advised). Visited Zurenborg's art nouveau, had coffee in the area at Wattman café/ restaurant. Ate dinner at Fiskebar– the best place in Antwerp to treat yourself and satisfy your seafood cravings. Finished off with drinks across the road at the lively Vitrin Café (our Soul Suites apartment just upstairs).
and just a half hour drive outside of Antwerp….
BONUS REASON TO DO A WEEKEND IN BELGIUM: