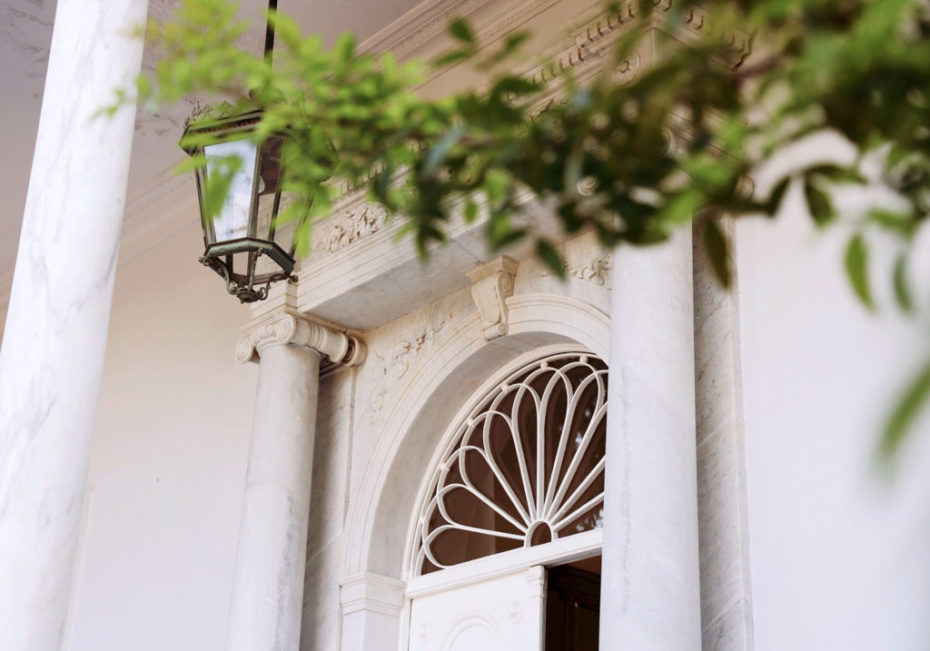 It seems as if all we've seen of beautiful Beirut lately are images of devastation. Not so long ago, it wasn't hard to convince people to take a glamorous vacation in Lebanon. It was a playground for movie stars like Brigitte Bardot, Omar Sharif and Peter O'Toole. The Beirut harbour was host to the Queen Elizabeth II cruise ship and the U.S. Sixth Fleet would anchor and send its sailors ashore for a week of riotous leave. It was not the type of city whose safety levels you'd ever expect to find constantly debated in today's online travel forums. In the aftermath of this agonising new blow to the city, the Lebanese people will need to feel our support more than ever, that we are eager to see them rebuild and regain their spirit, their taste for the good life and hopefully in the not too distant future, join them in discovering their city. Beirut is full of people — some of the greatest in the world I can honestly say — who want nothing more than to get to know you as a foreigner. The food is the best you'll ever have when it comes to Middle Eastern cuisine. After all, Lebanon is home to the Bekaa Valley, the breadbasket of the Middle East. It's also coastal, so you can find some incredible seafood and in the valley you'll find the oldest wine vines on Earth. It's also still one of the biggest party towns in the Middle East, despite the devastation of civil war, with great blues bars and rooftop dance floors. Urban ruins may be a part of the scenery in Beirut today, and that doesn't make for glossy magazine spreads, but it does make room for authenticity, which the Lebanese people have no shortage of. With time to heal and support from the international community, we believe this city will bounce back stronger and thrive once again.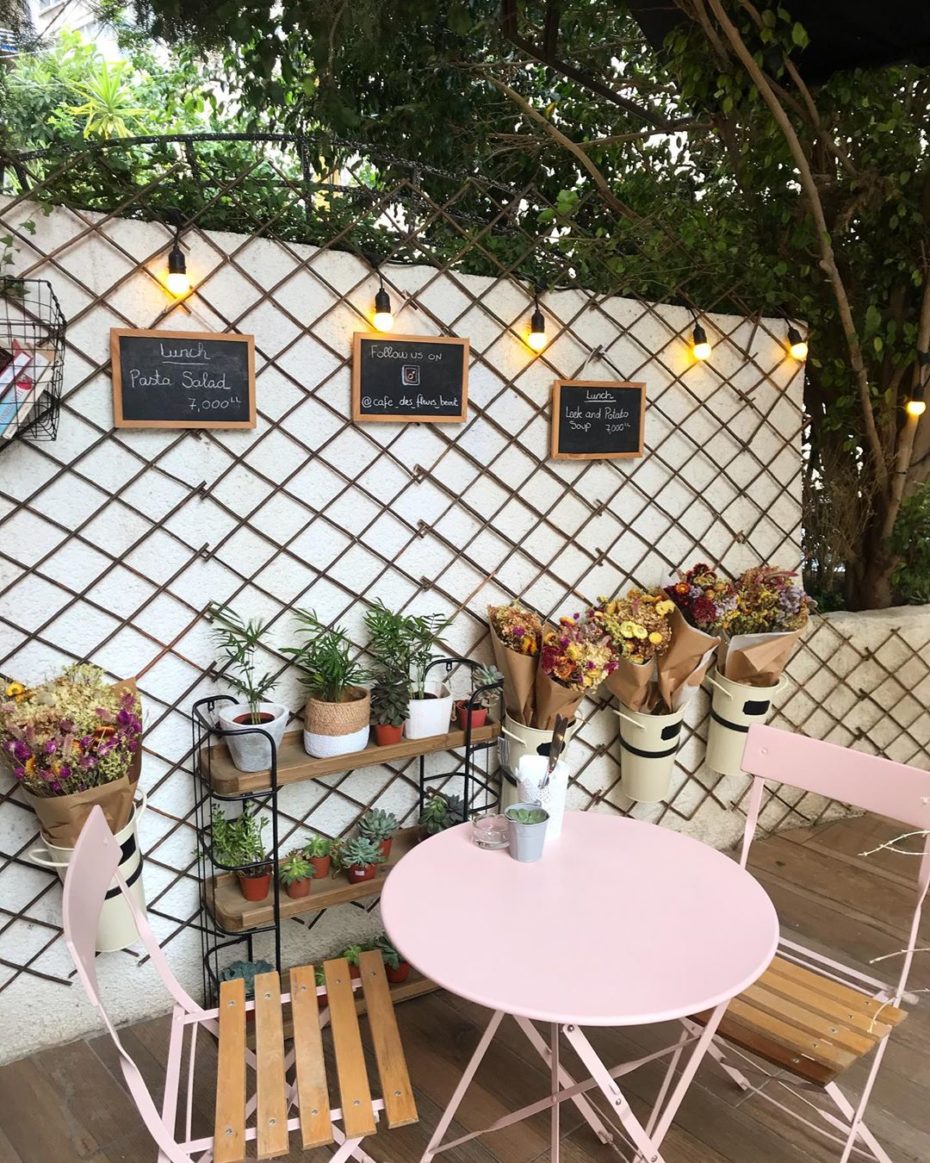 Today, we'd like to highlight and support some of the small businesses of Beirut, even if it simply helps open our minds to inspire a future trip. Deciding where or how to help can be overwhelming, but perhaps you might find a certain business here close to the heart, triggering your support from afar. It's important we remember not only what has been lost, but what remains. So come along, as we explore the mom 'm pop shops and hidden gems that make Beirut unique.
Family-Run Hotels
Villa Clara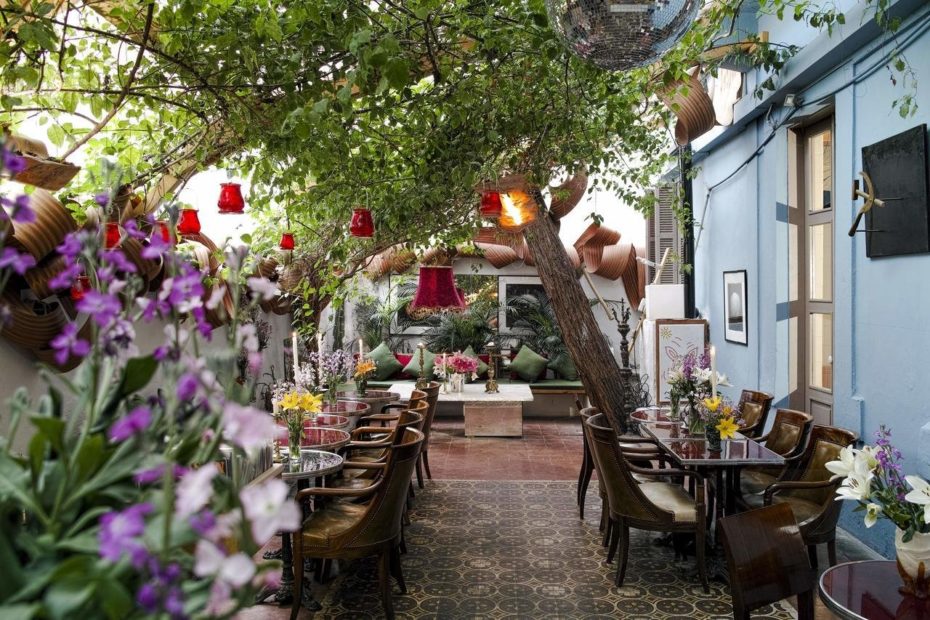 Husband and wife team Marie-Hélène and Olivier have spent 20 years building Villa Clara, a small luxury boutique hotel and French restaurant set in a traditional 1920s Art Deco house in the hip Mar Mikhael neighborhood. "Villa Clara is more then a hotel and a restaurant in Beirut, it is a community of love, a family, that we have built with all of you all through those years."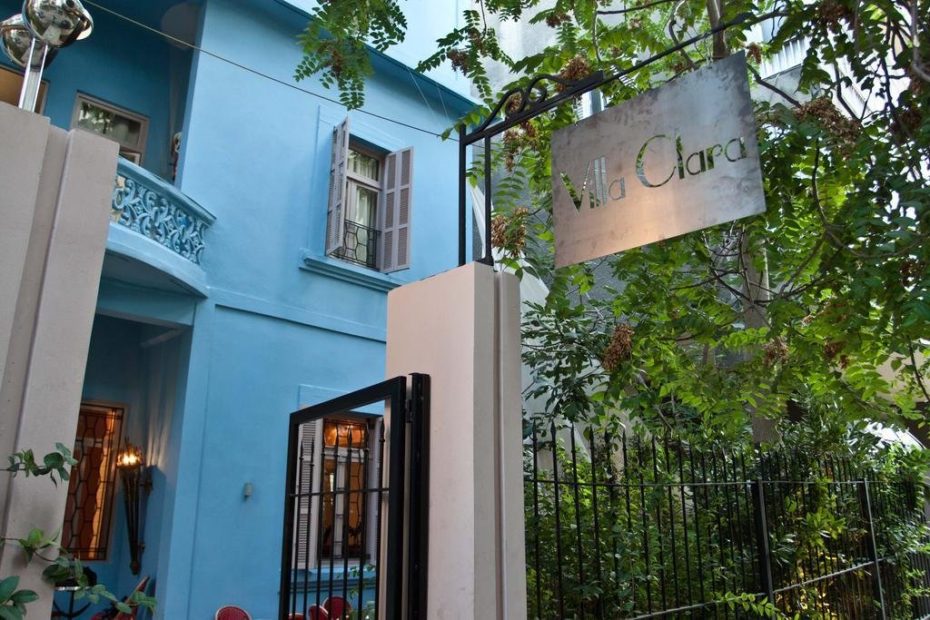 After the deadly explosion that happened on the 4 th of August 2020, Villa Clara along with so many houses in Beirut was destroyed, but the couple has decided to stay behind their business and rebuild…
Donate to Villa Clara's Go Fund Me. Follow them on Instagram here.
La Maison Rayes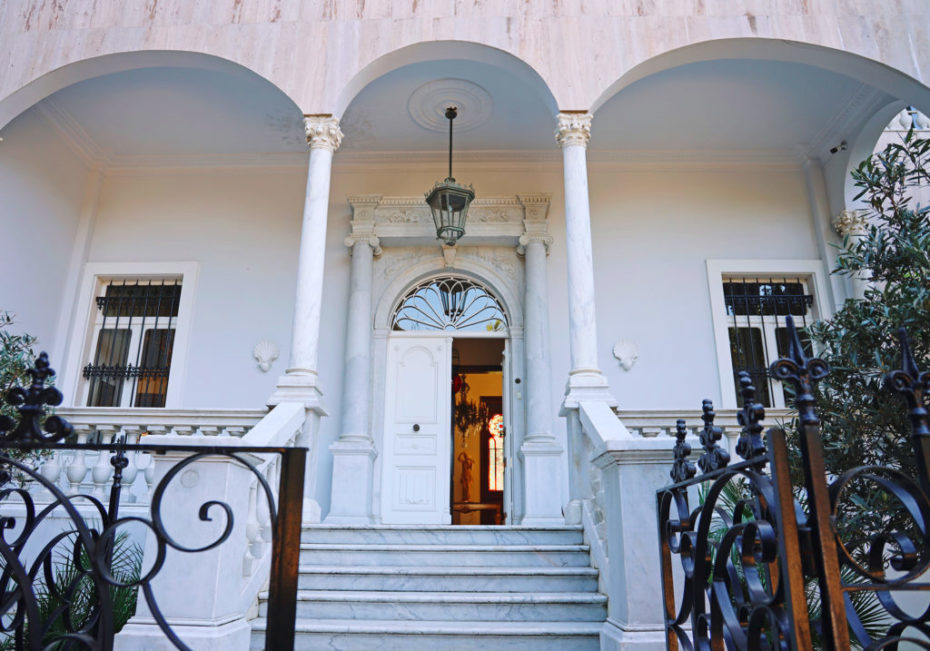 La Maison Rayes is a former historic palace of Italian, Ottoman and French influence, lovingly restored and converted into an independent guesthouse run by Tania Ingea.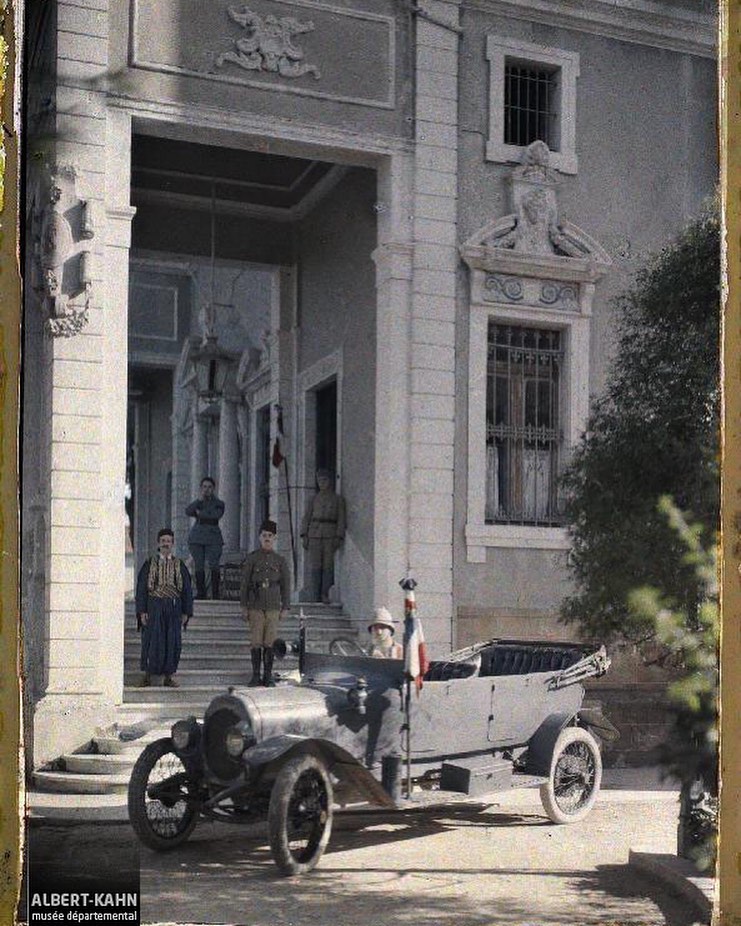 "For her, every nook and cranny of the house carries a story: this is where her parents got married; there, where she was born; in the garden, she played with her brother; in the living room by the fireplace, her grandmother told her about her trips to Egypt and described to her the home of Elias Sursock, who hosted General Gouraud for a few months in 1919 before he settled in the Résidence des Pins; and about the family dinners which took place under the gaze of the ancestors whose portraits hang on the walls of the dining room, and where the old original oak parquet floor, now stripped and polished, has regained its luster of the past".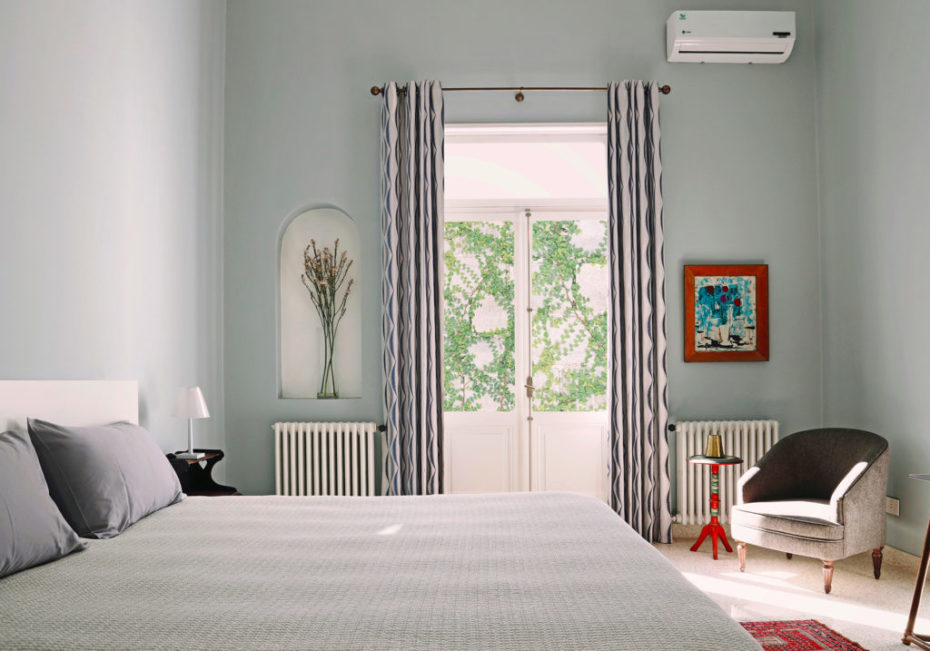 After the tragic explosion of August 4th, so many of La Maison Rayes' unique architectural features have been damaged or destroyed…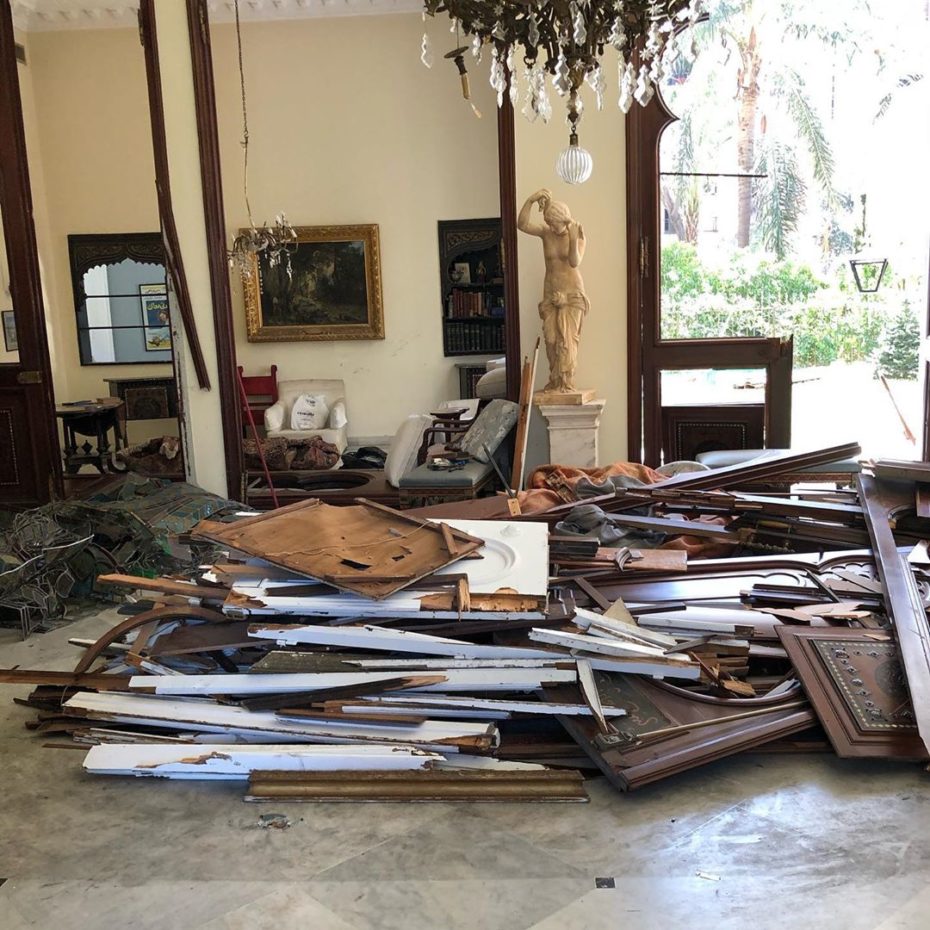 No word yet on how long it will take for the guesthouse to re-open, but you can follow their journey here.
Find more small hotels & guesthouses in Beirut here.
Saifi Urban Gardens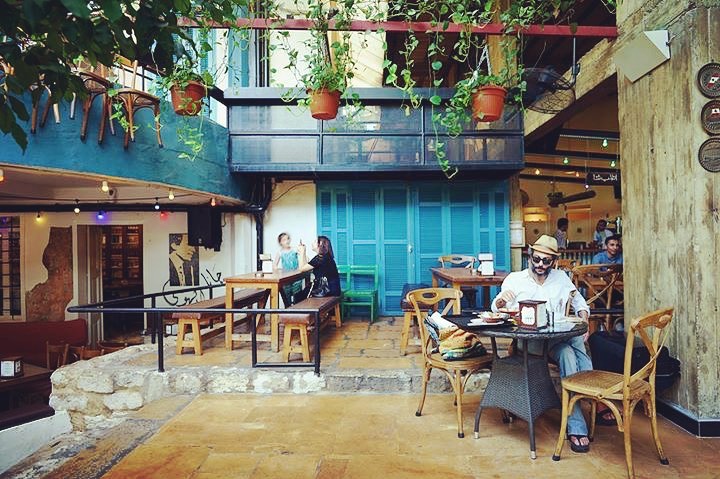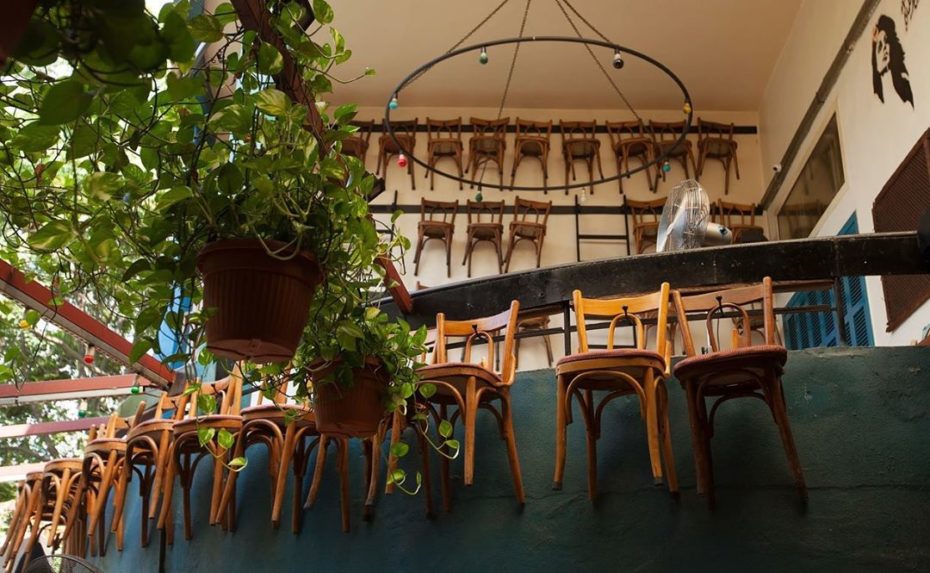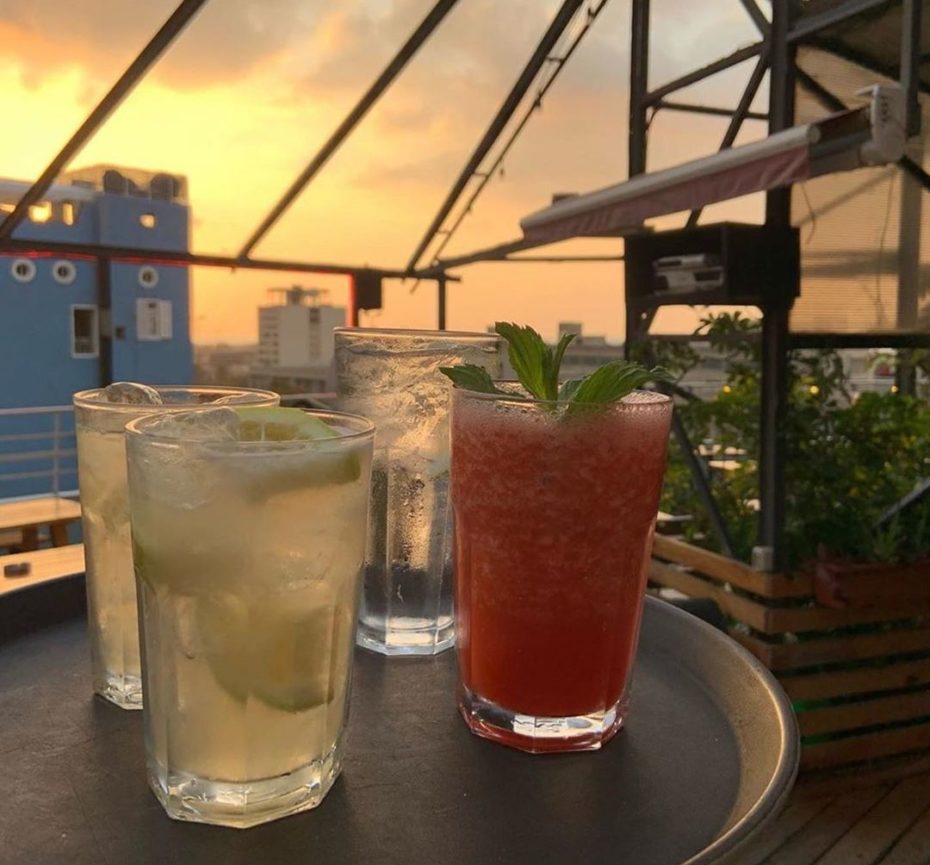 Before August 4th, Saifi Urban Gardens was a thriving, family-run hostel, Lebanese café, "outdoor playground" and rooftop bar, a green oasis of friendship in the heart of Gemmayze that refers to its community as the "Saifi Sisterhood". Saifi sits only a couple of hundred meters from the blast site, it was largely destroyed. Luckily, the owners the staff and guests are all accounted for and OK.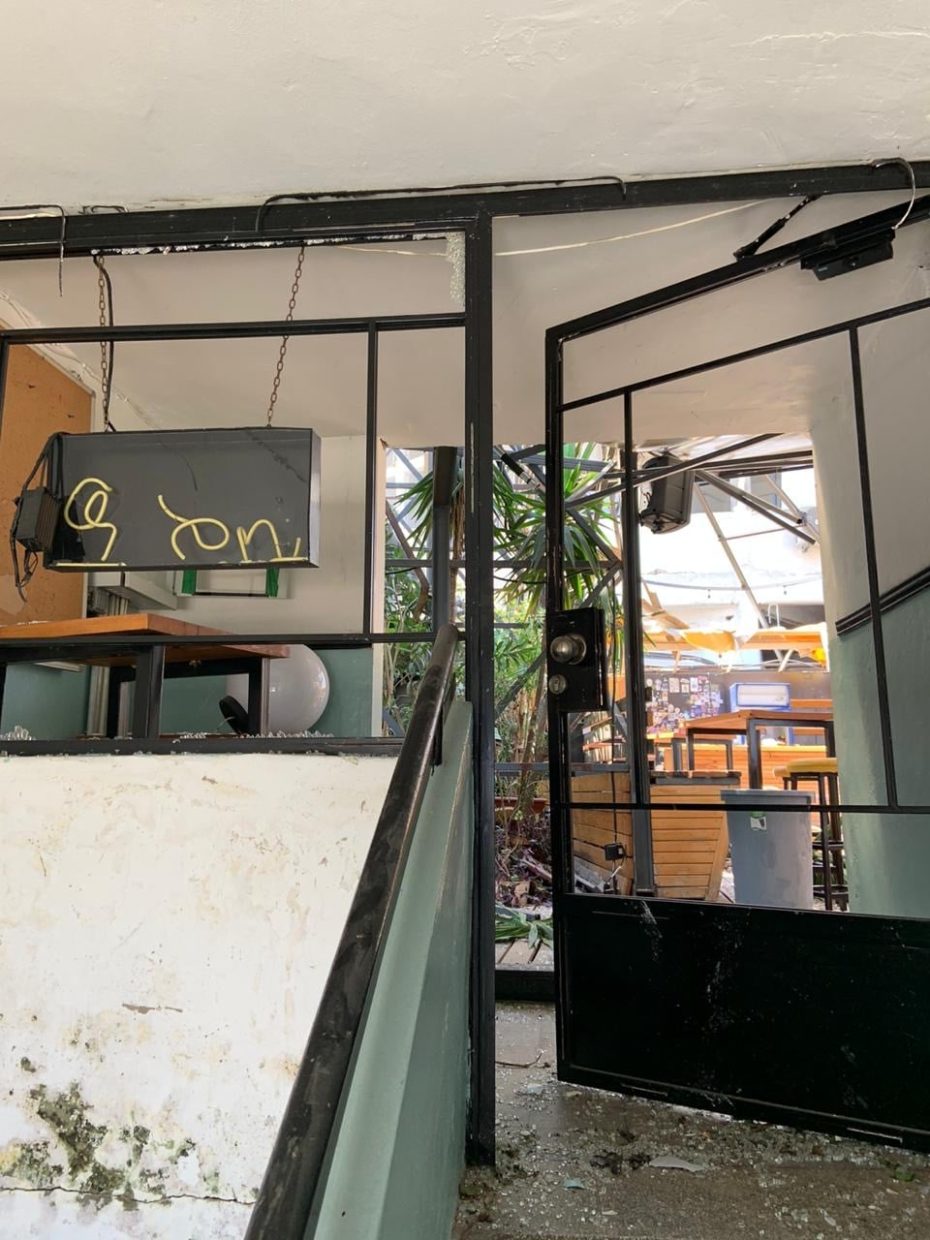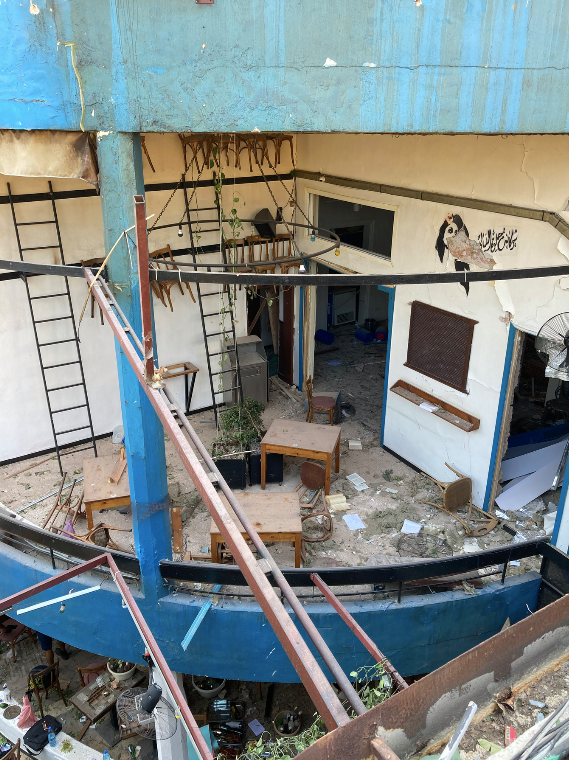 "Rebuilding will be a monumental task, and in the meantime, it will be hard for the family to keep on their employees… Indeed, there are thousands of travellers and former students who feel tightly connected to the Saifi community. The affection we share is not just with each other, but also with the people who run Saifi's Arabic language school, hostel, cafe, and bar."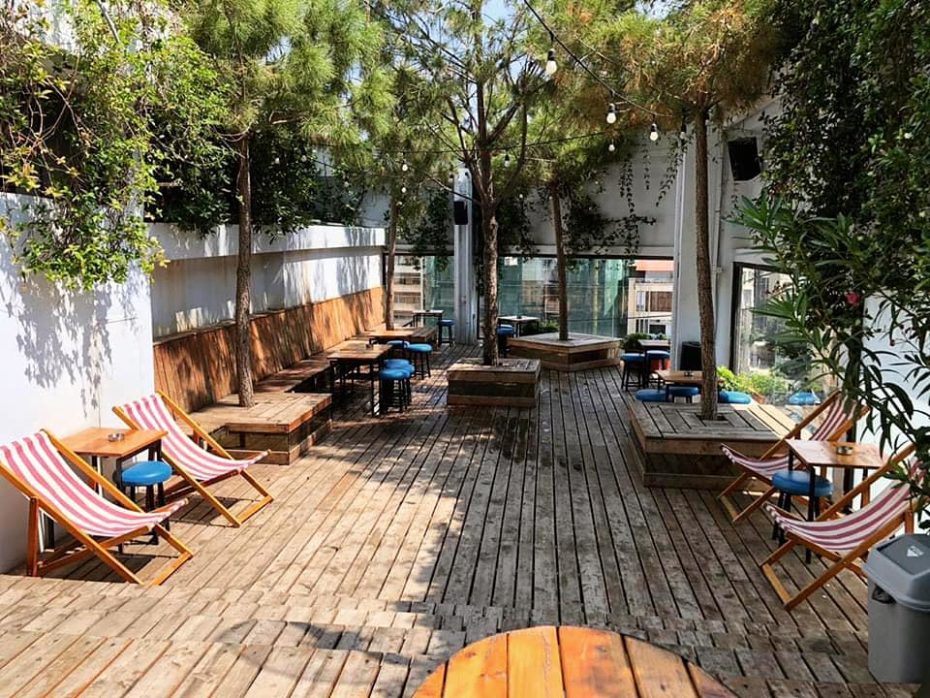 A Go Fund Me page has been launched to help support the immediate of employees and relocation of the Coop d'Etat rooftop bar to a sister venue, Pool d'Etat, which has been able to re-open its doors as of this weekend.
Follow the Saifi Commuity's journey to rebuild on Instagram.
Locally Loved Restaurants & Bars
Le Chef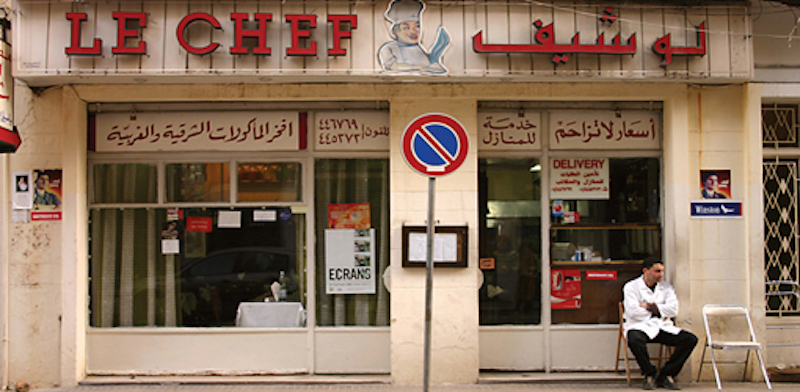 Le Chef is something of an institution among all the places to eat in Beirut. Celebrity chef Anthony Bourdain visited Beirut twice, and ate at Le Chef both times. The restaurant is located in Gemmayze, the district closest to the site of the explosion, which was left "in shambles" by the blast. But here's some good news: Oscar-winning actor made a very generous donation in memory of late chef Anthony Bourdain, who featured Le Chef in his documentaries, allowing the restaurant to reached its GoFundMe target in just one day. The restaurant is continuing to accept donations to support the restaurant's staff until the establishment is able to reopen.
Liza
Set on the second floor of a refurbished 19th-century mansion, Liza is a "jewel box of a restaurant" in Beirut, offering contemporary spins on Lebanese classics.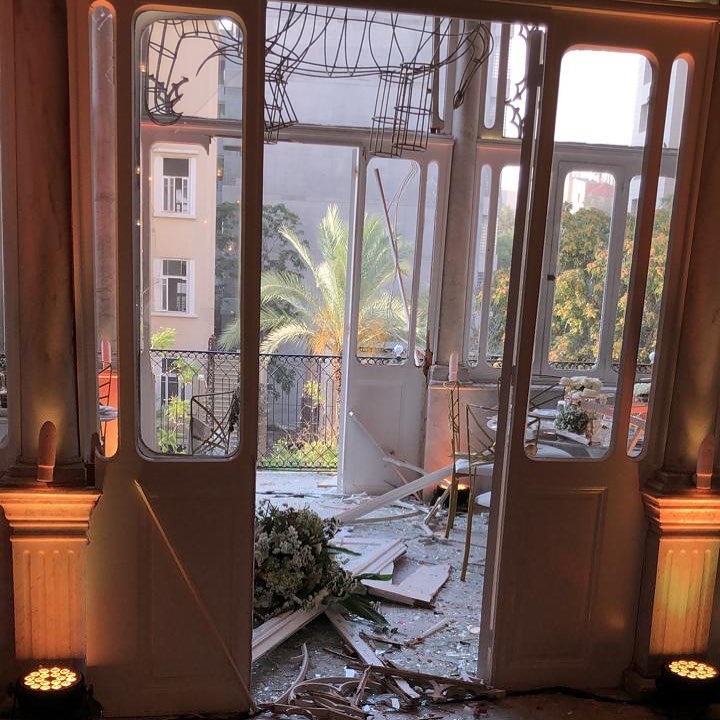 "Despite the heartache, despite the pain, despite the horror. We are here to stay. We have decided to rescue our kitchen and make it operational because, we are here to stay. Serving you in our garden only, and through Toters delivery service and also for catering service you can contact us directly."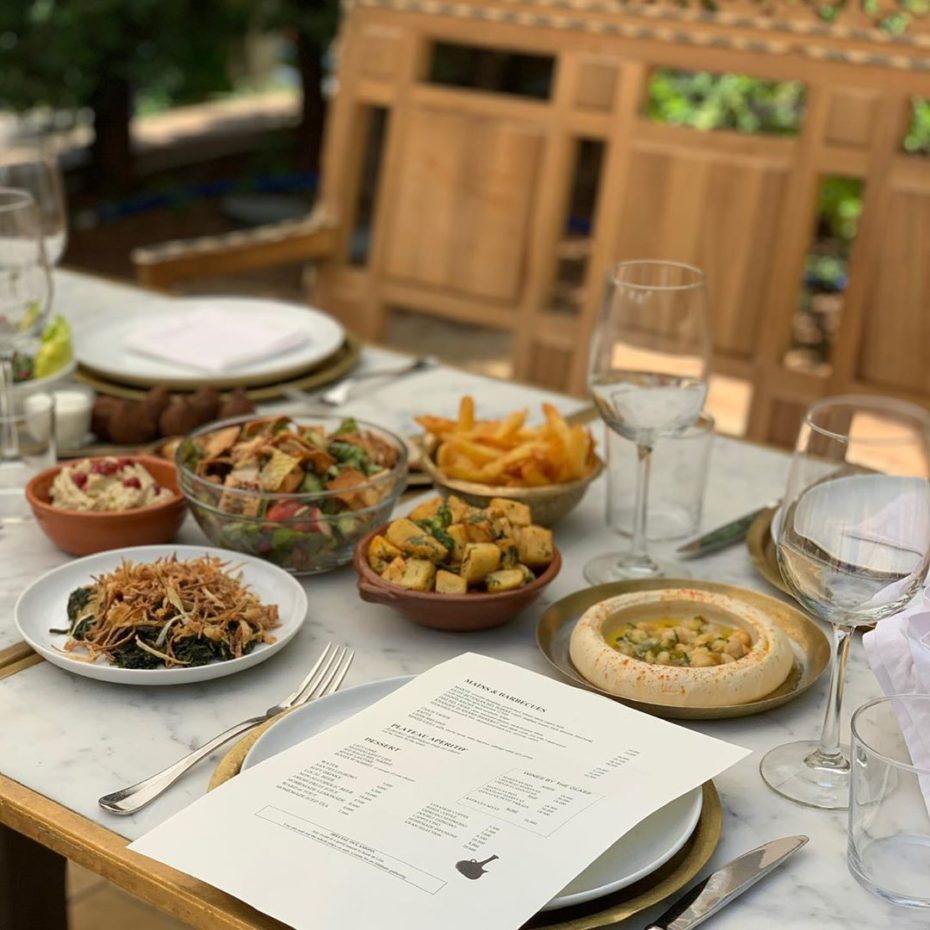 Liza is now open. The Liza team also encourages donations to Impact Lebanon.
Hanna Mitri Ice Cream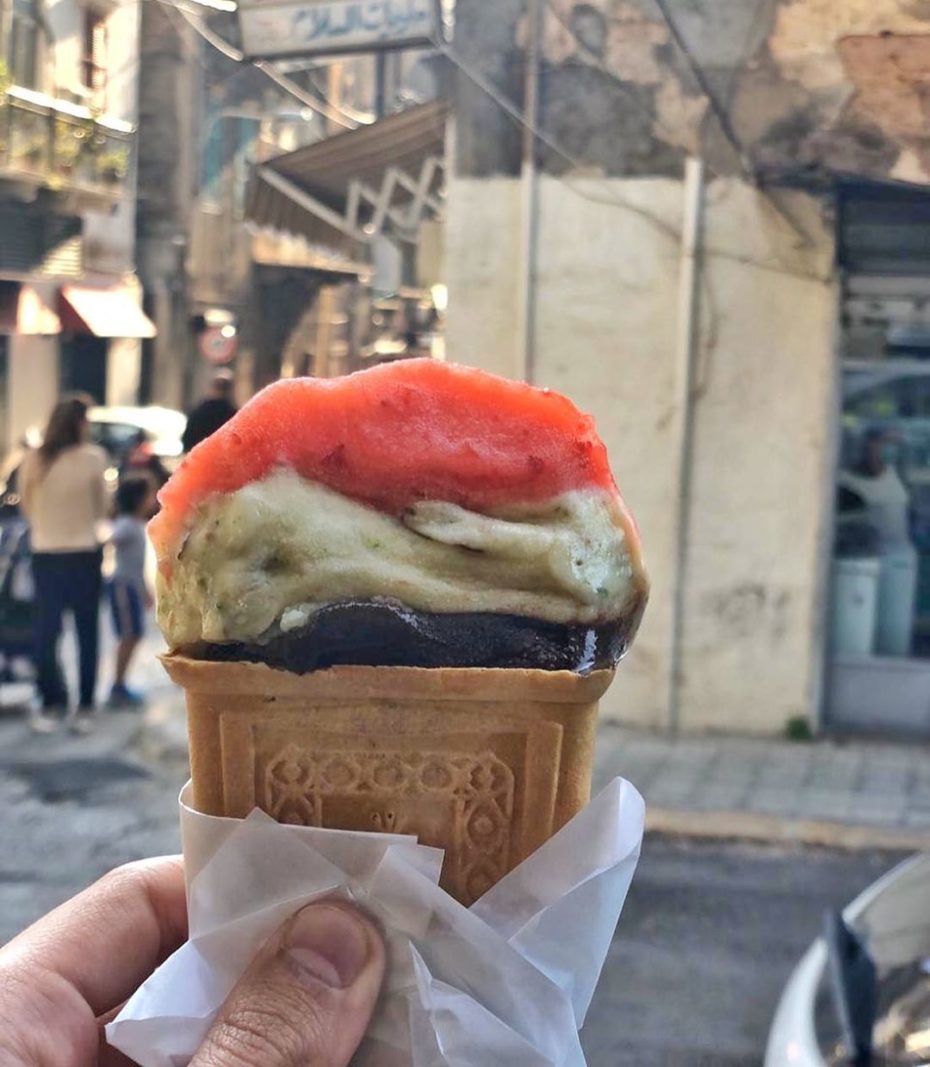 Unchanged since 1949, the ice cream shop has survived the Civil War and has the shrapnel to prove it in the oven used to bake their cookies that sandwich what's been called "the world's best ice cream". Regional flavours include rose water, pistachio and apricot with pine nuts.
The August 4th explosion severely damaged the shop. "We're doing our best during this recovery period to fix all damages as quickly as possible so you can enjoy our delicious ice cream again soon. We will keep you updated."
Show you support by following Hanna Mitr
L'Appartement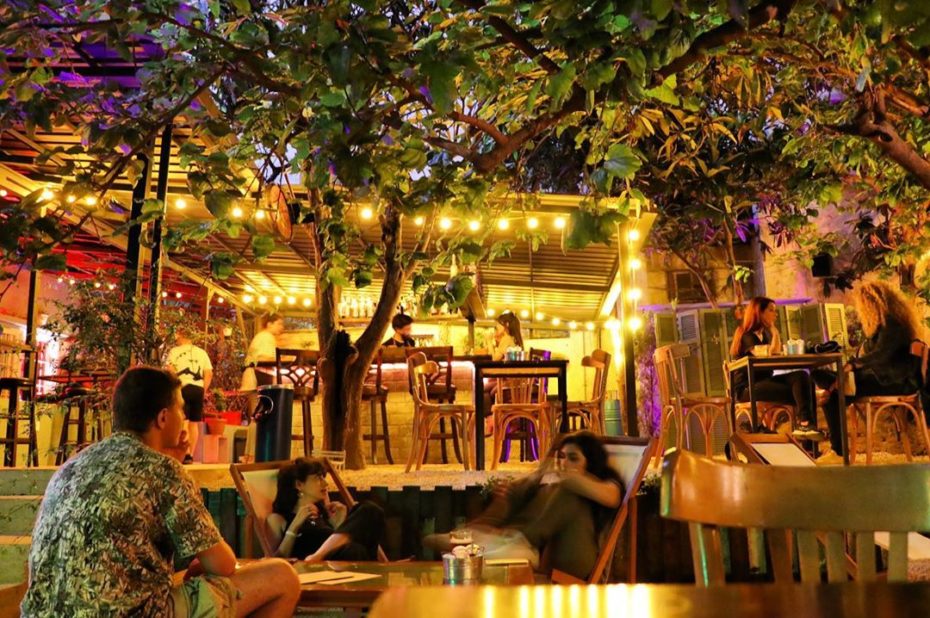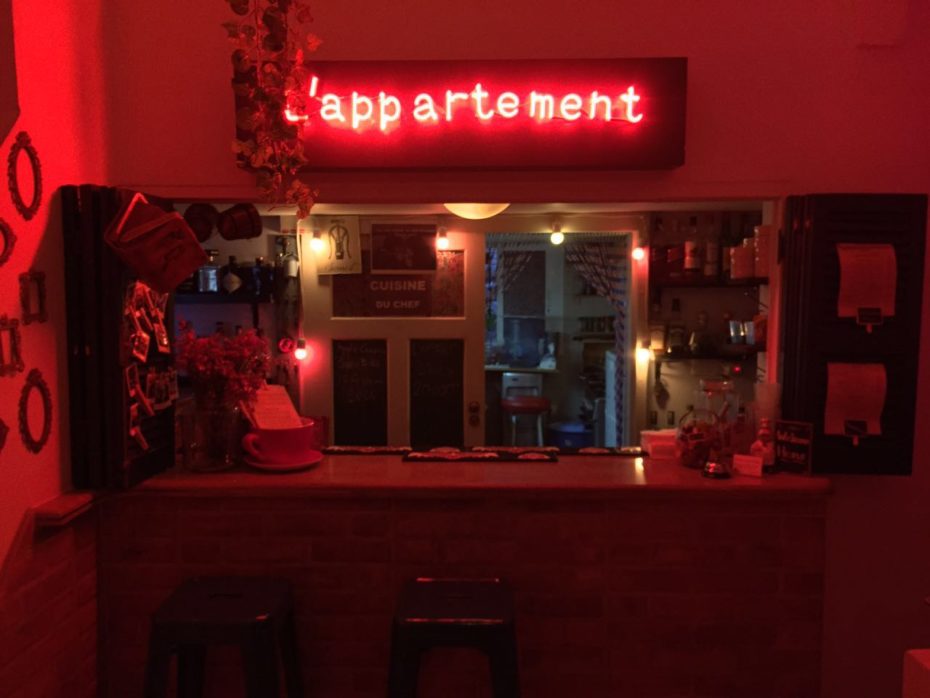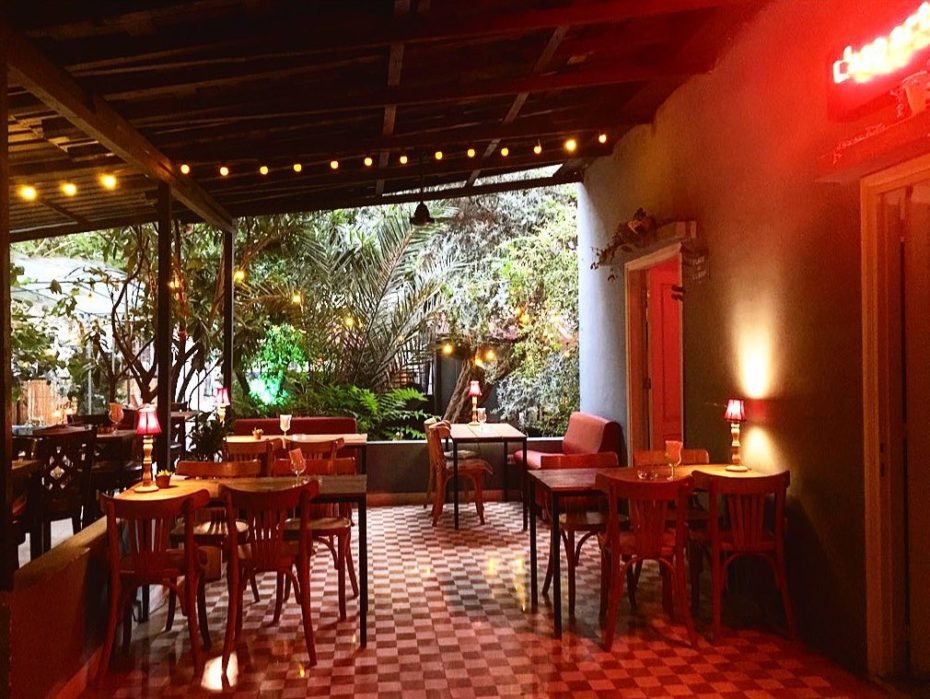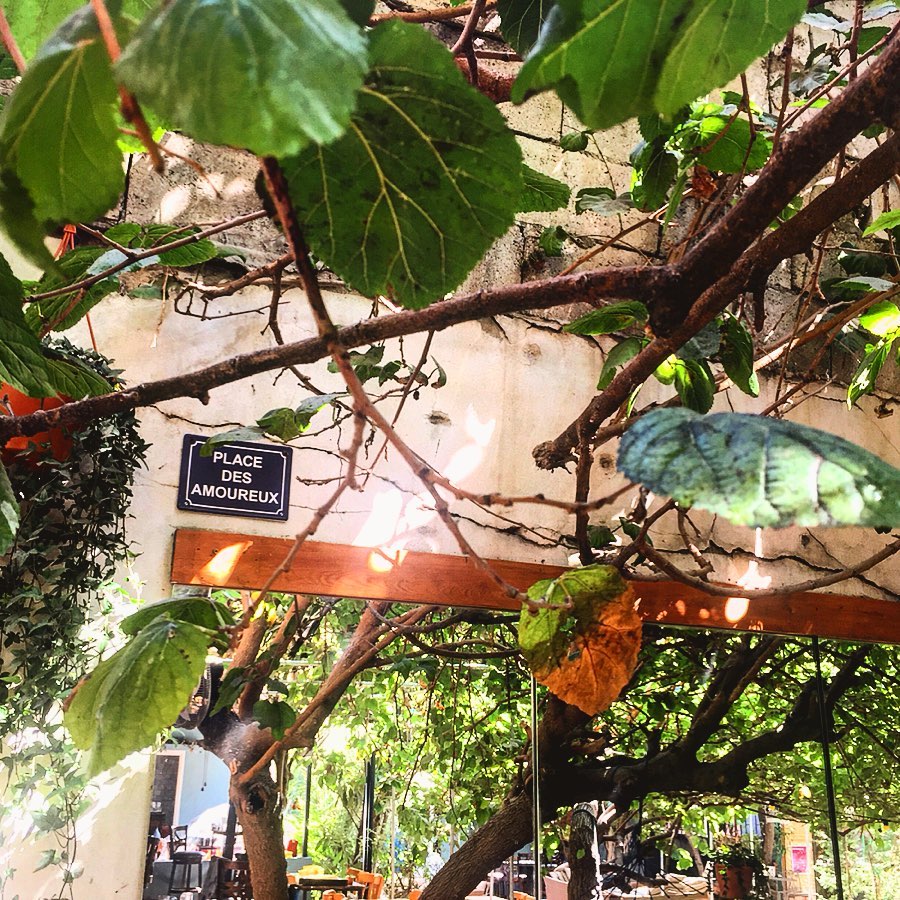 A home away from home in Beirut, L'Appartement is the creation of a husband and wife team, Carla & Karim. The multifuctional art house where you meet friends for sunset drinks or dinner, hosts a bistro, a gallery, a boutique selling locally-made products, as well as dance studio space that can also be rented. The space also hosts a weekly art workshop called "Creative Wednesdays". Their two balconies of the "apartment" overlook the port, but in spite of the disaster, the team is staying strong and has already managed to re-open.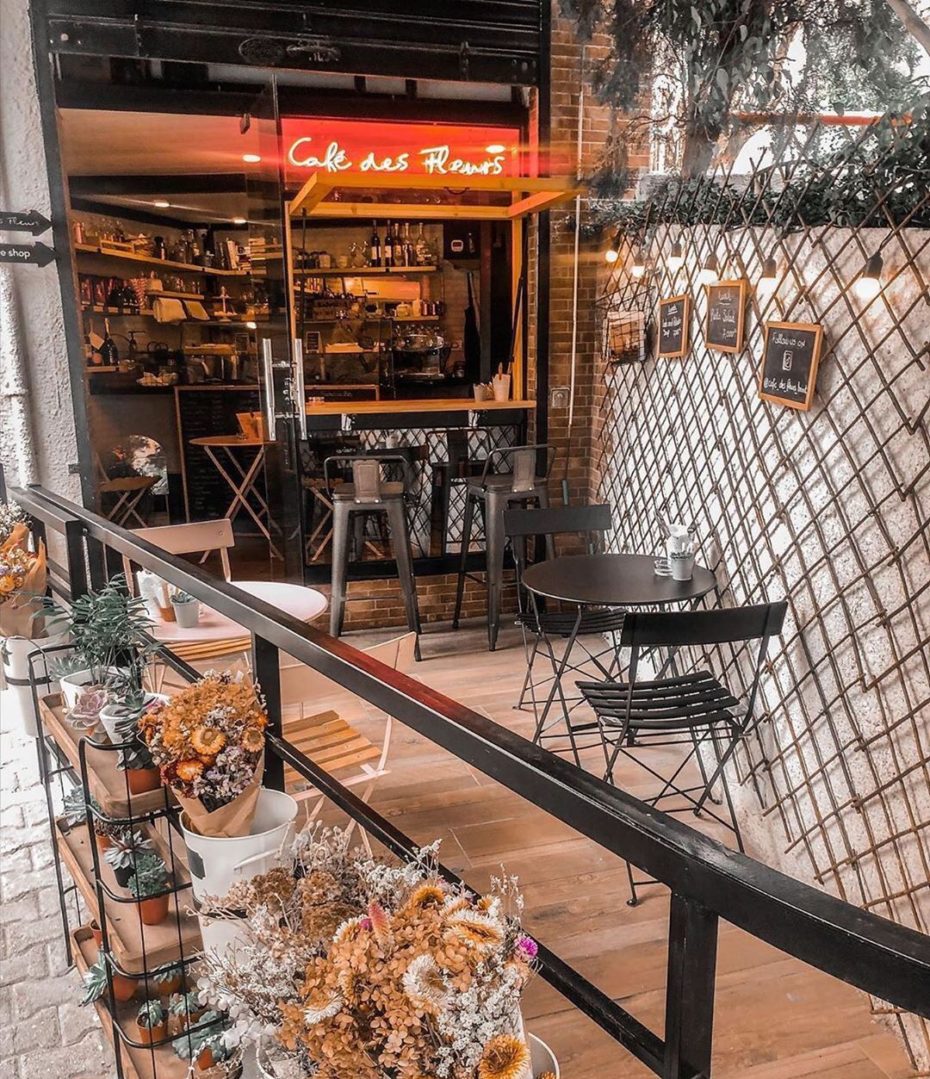 A few blocks away, the owners also opened a delightful neighbourhood coffee shop, concept store, flower shop and micro-bakery. Worringly, Café des Fleurs has gone quiet on social media since the explosion, we're hoping to hear news of their re-opening soon.
L'appartement is open and on Instagram.
Captain's Cabin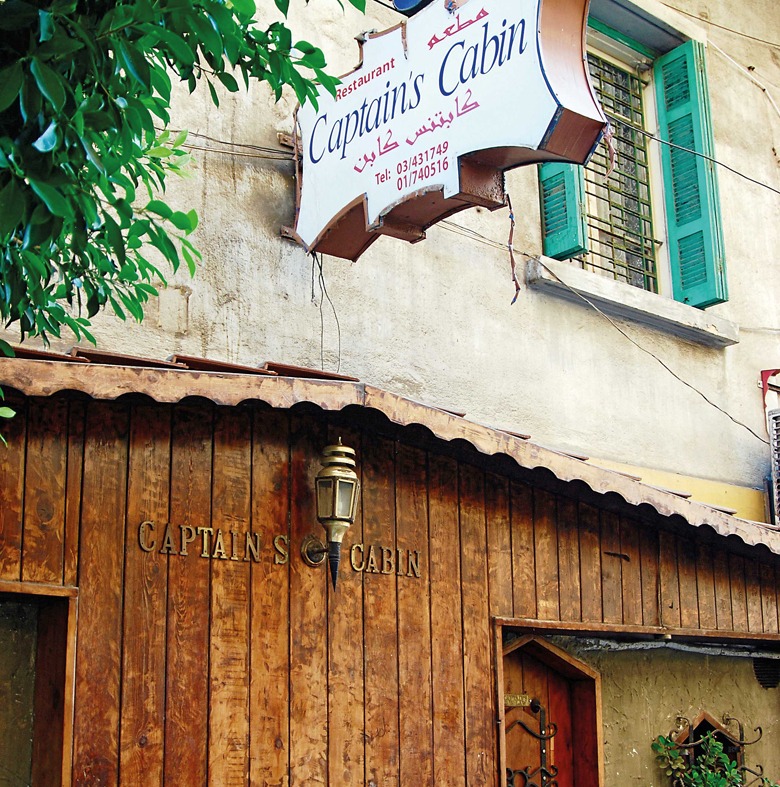 Captain's Cabin was opened in 1964 by a group of airline pilots and is now counted as one of the city's oldest bars. The décor – mismatched antiques and knick-knacks, rickety bar stools and pool tables at the back – hasn't changed a bit, even as the surrounding neighbourhood of Hamra became one of the trendiest areas in the city. Captain's Cabin has never been very active on social media, but we're hoping this dive bar will still be going strong for our next visit.
Mario e Mario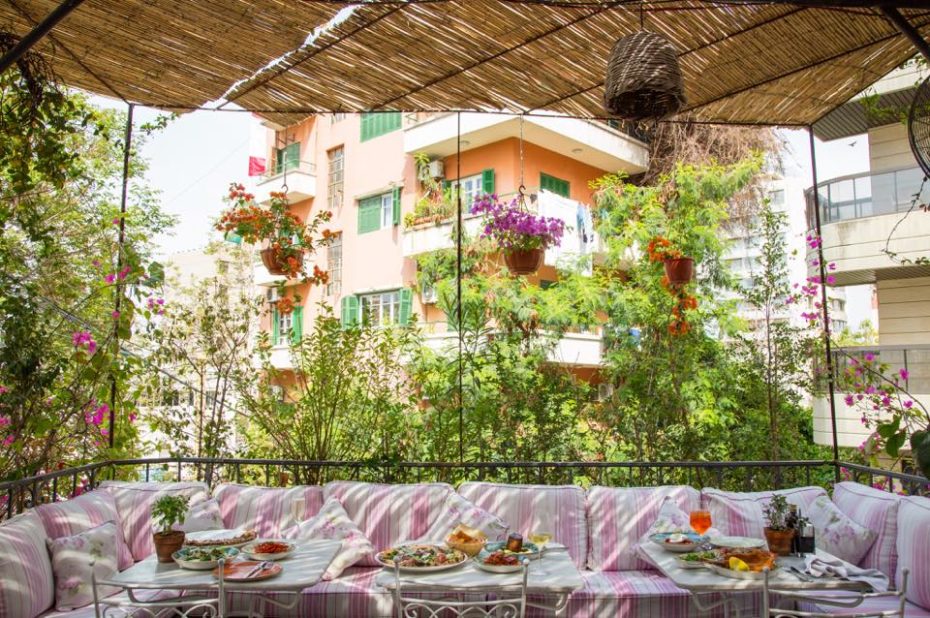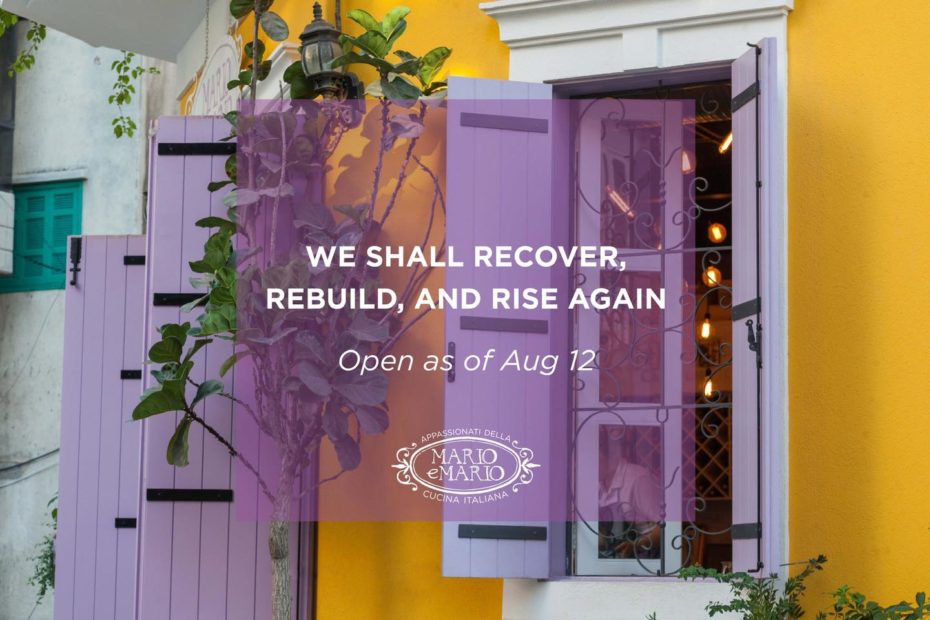 A bright yellow house in the center of Beirut offering authentic delectable Italian cuisine. "Mario e Mario has been a love project in the making for 30 years now. My earliest recollection of watching my father concocting passionately his delectable Italian dishes, dates back to when I was a little boy. It's been a dream of mine, ever since, to open one day a little restaurant, where our infatuation with traditional home cooked Italian food can be shared with loved ones. This is the place," expresses Mario Junior.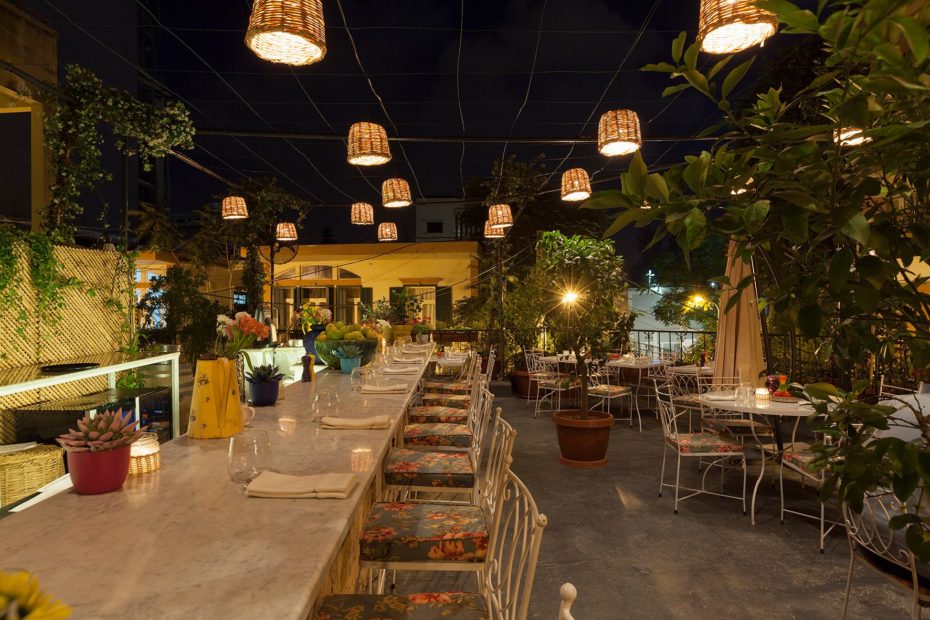 Mario e Mario is now open.
The Attic Bar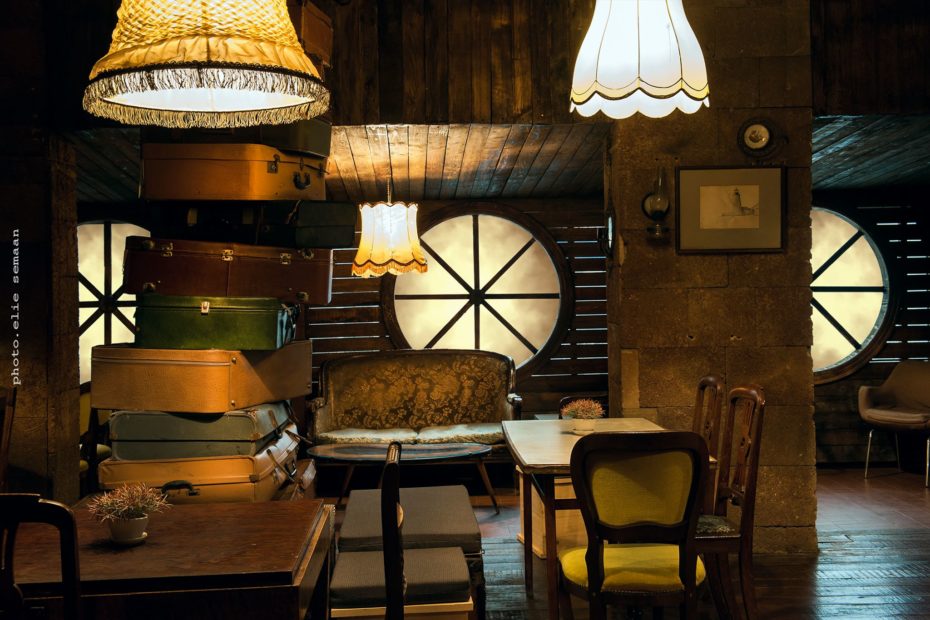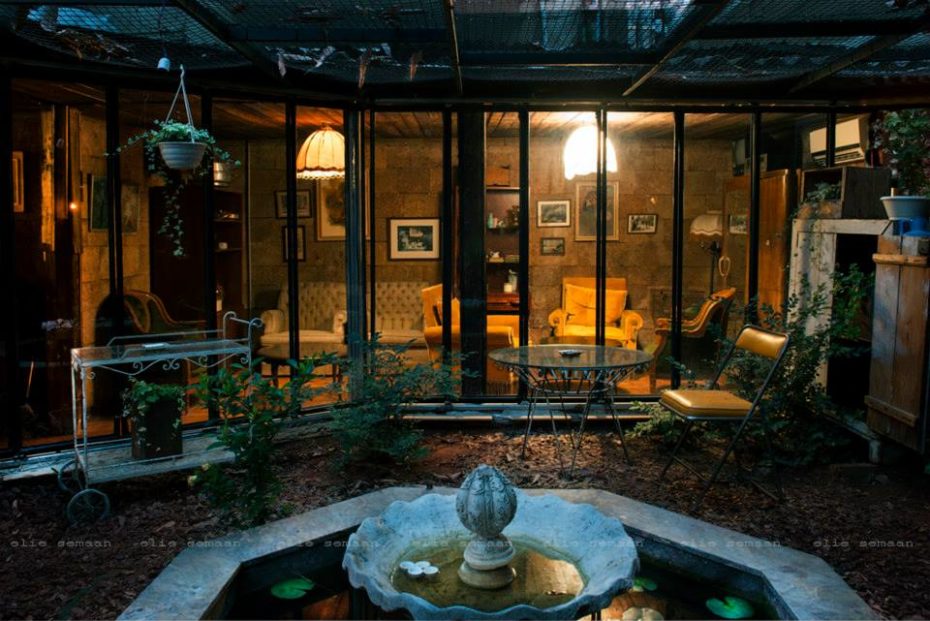 This unique Beirut pub and restaurant is themed like a vintage time capsule, filled with items that tell the story of the venue's fabled Old Man. The fictional story recounts how an elderly husband once fell in love with another woman and their relationship blossomed in secret among the homey spaces of The Attic Bar. His story further unfolds through quotes that regularly appear on the restopub's Facebook page, which has worryingly gone quiet since the blast. Being kindred spirits, we're hoping they can re-open soon. Follow them on Instagram for updates.
Bookshops
Aaliya's Books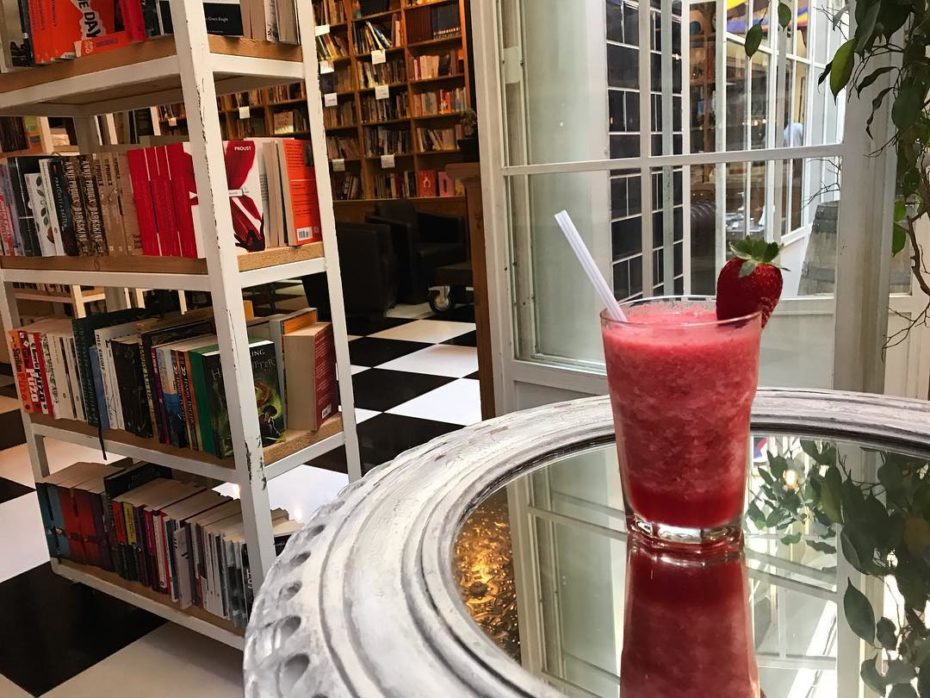 Aaliya's is an independent English-language bookshop (new and second-hand), literary bar and café located in the historic Gemmayzeh neighbourhood, home to thousands of people as well as hundreds of small businesses. It was one of the worst hit areas.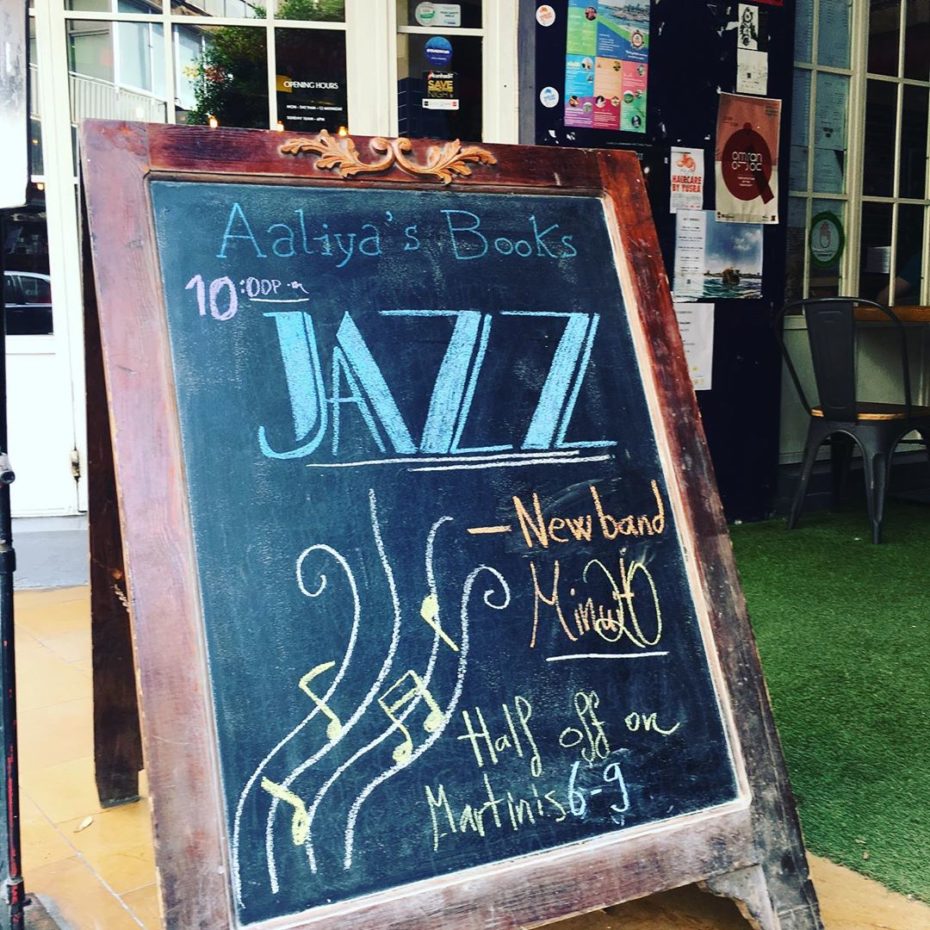 "A haven for anyone looking for translations of Arabic classics, contemporary Lebanese literature and global bestsellers alike, Aaliya's was a stalwart of cultural life in Beirut. It hosted book clubs, author talks and new publication launches, and was a place to celebrate literature. It was also a space for journalists to work, friends to meet, and parties to be held, with regular wine tastings providing opportunities for locals to learn more about and support Lebanese vineyards".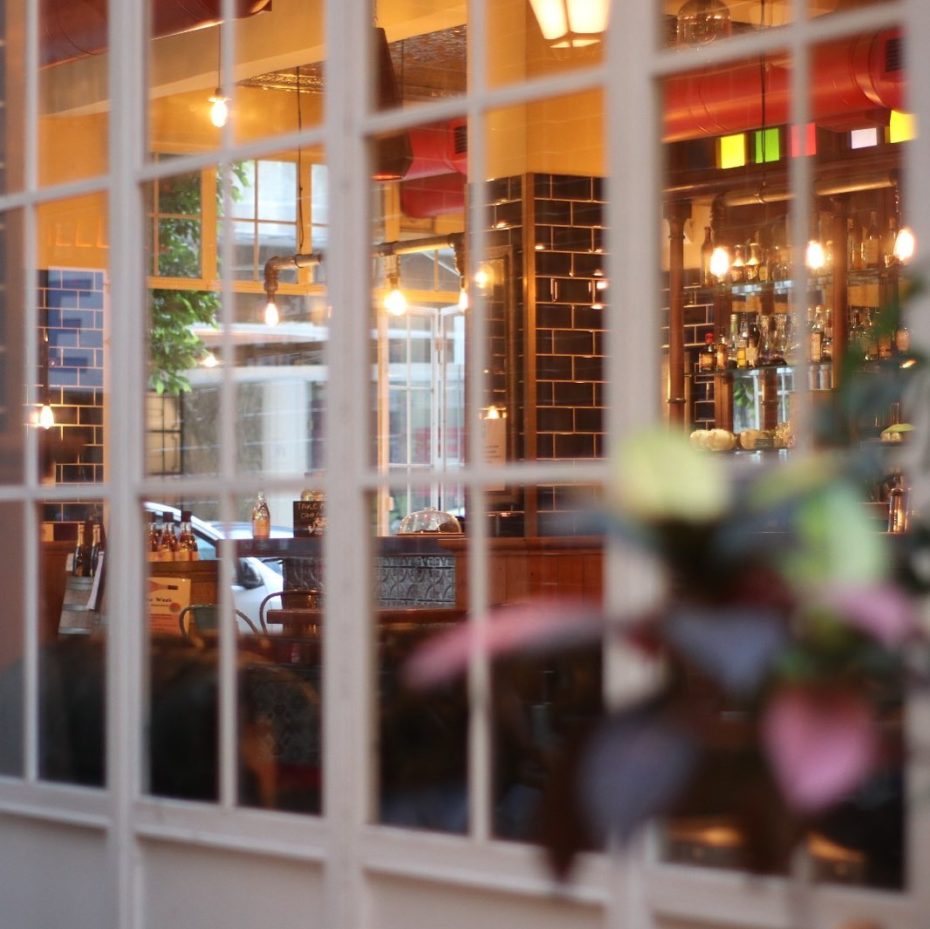 As you can see, the bookshop is now in tatters…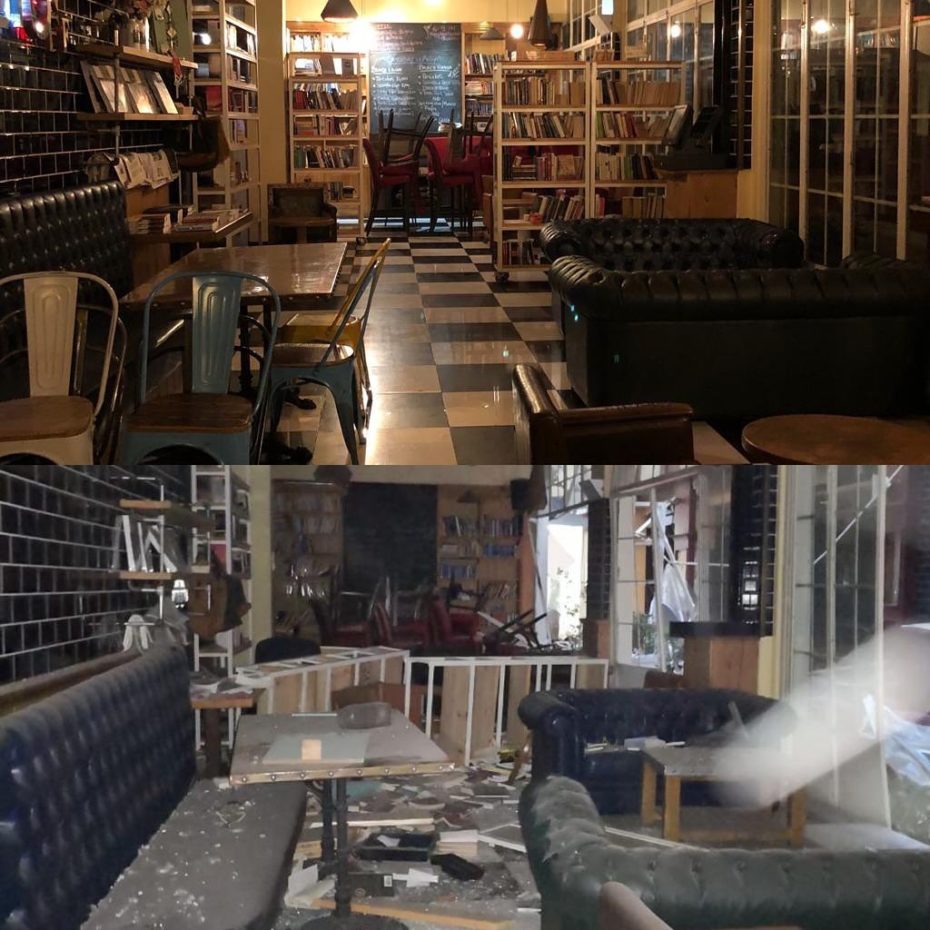 "With your donations we can ensure our staff are paid until the end of October, and we can start to rebuild. We're working in the midst of an economic crisis to ascertain the total cost of this, and we still have no idea if there will be any insurance pay out or other formal assistance. Thus, please keep encouraging donations to us."
Donate to Aaliya's Books here. Follow them on Instagram.
Papercup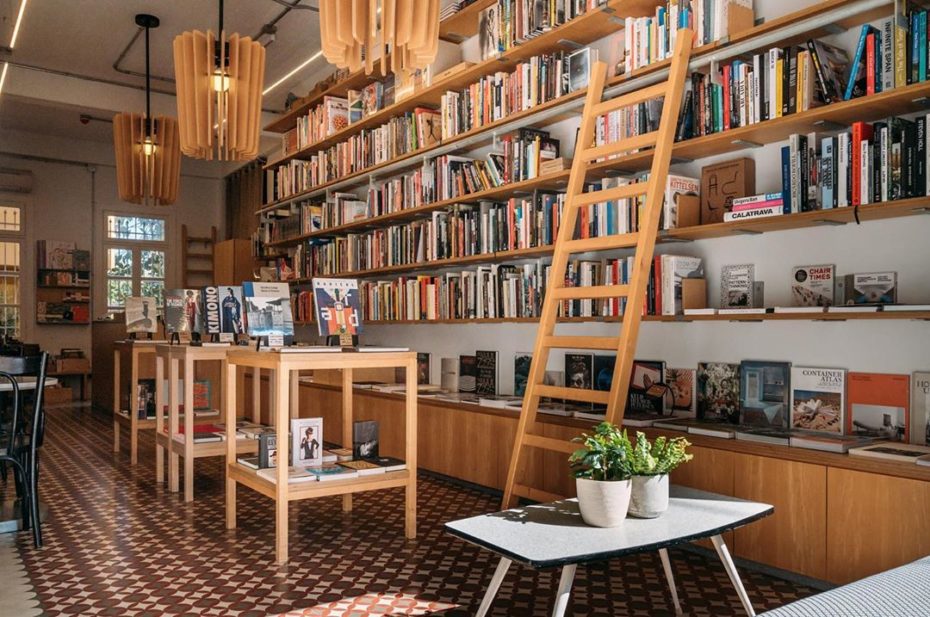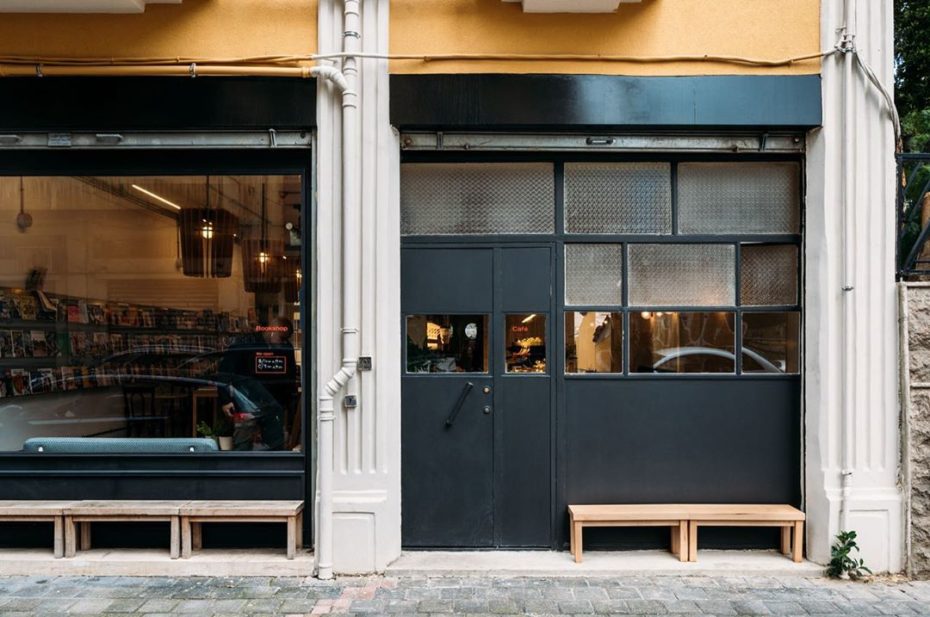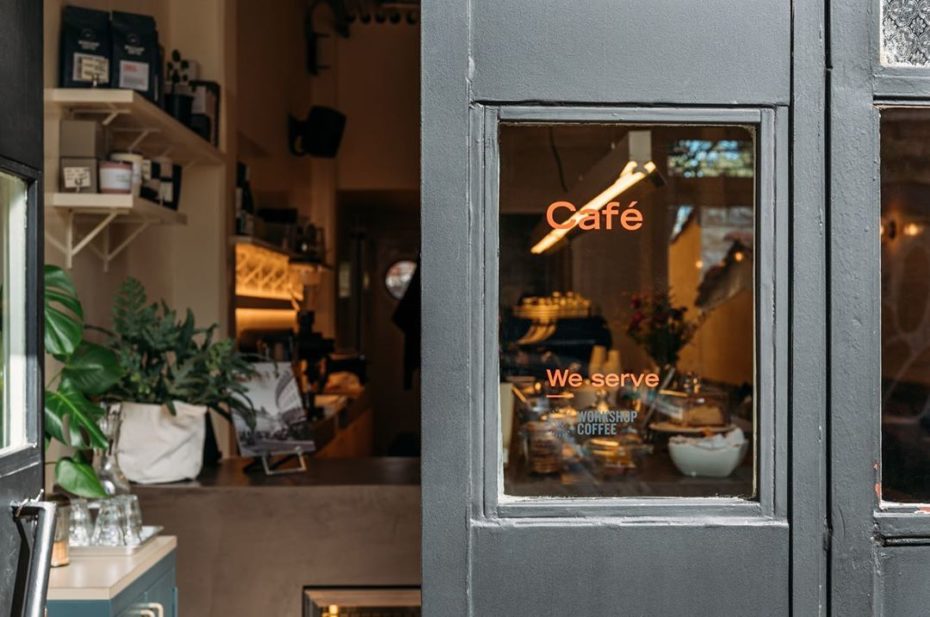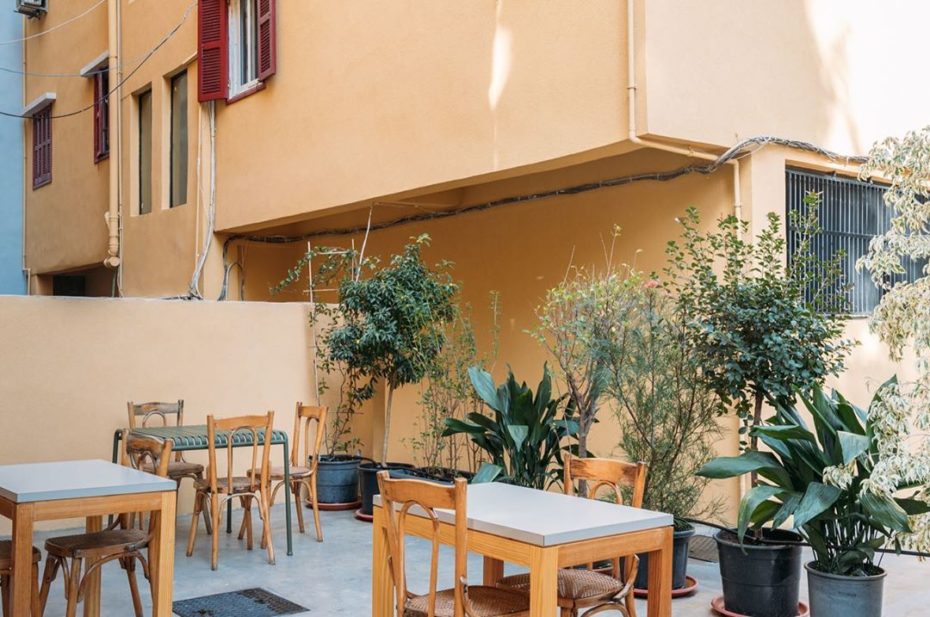 Tucked away in the streets of Mar Mikhael, Papercup is a gem of a bookshop dedicated to all things print, "both local and international – magazines, journals, stationery, and books for all ages covering art, architecture, design, photography, fashion, and travel. It is also a coffee shop and so a workspace, a neighbourhood spot to gather, hang out and tell tales." An important hub for Beirut's new generation, thanks to volunteers, the volunteers they were able to clear the space in 2 days and save whatever was salvageable.
Follow their journey to full recovery on Instagram.
The Little Bookshop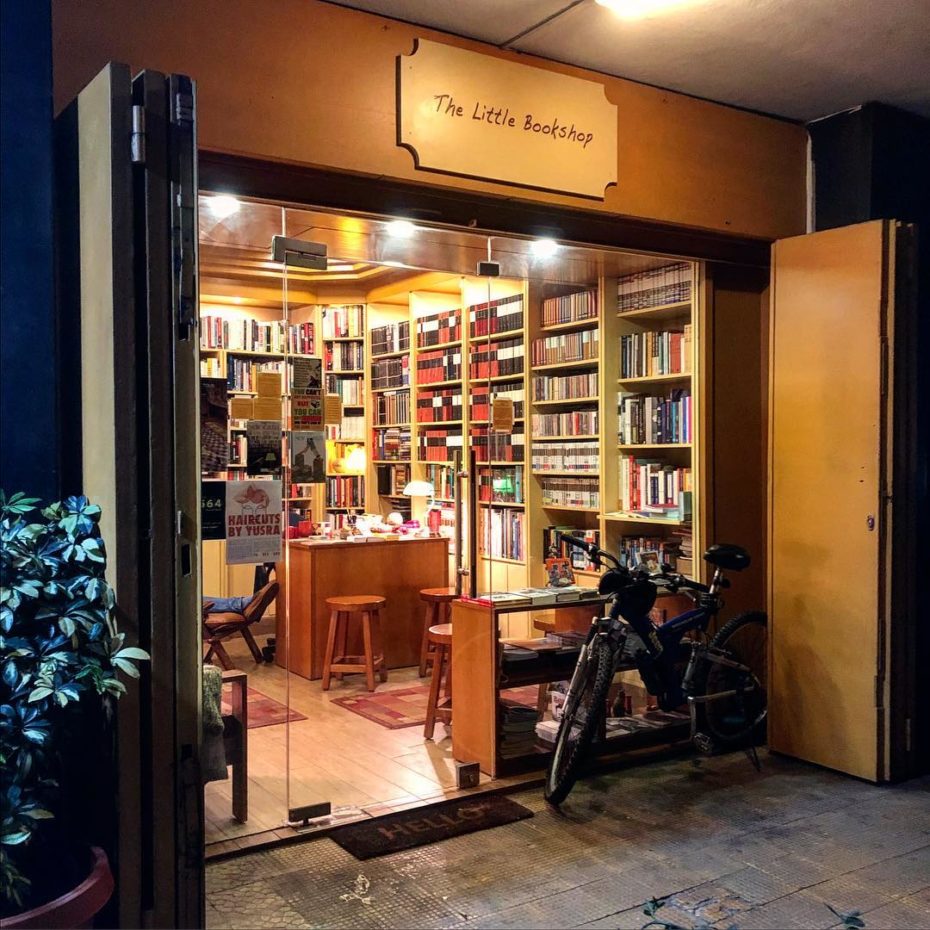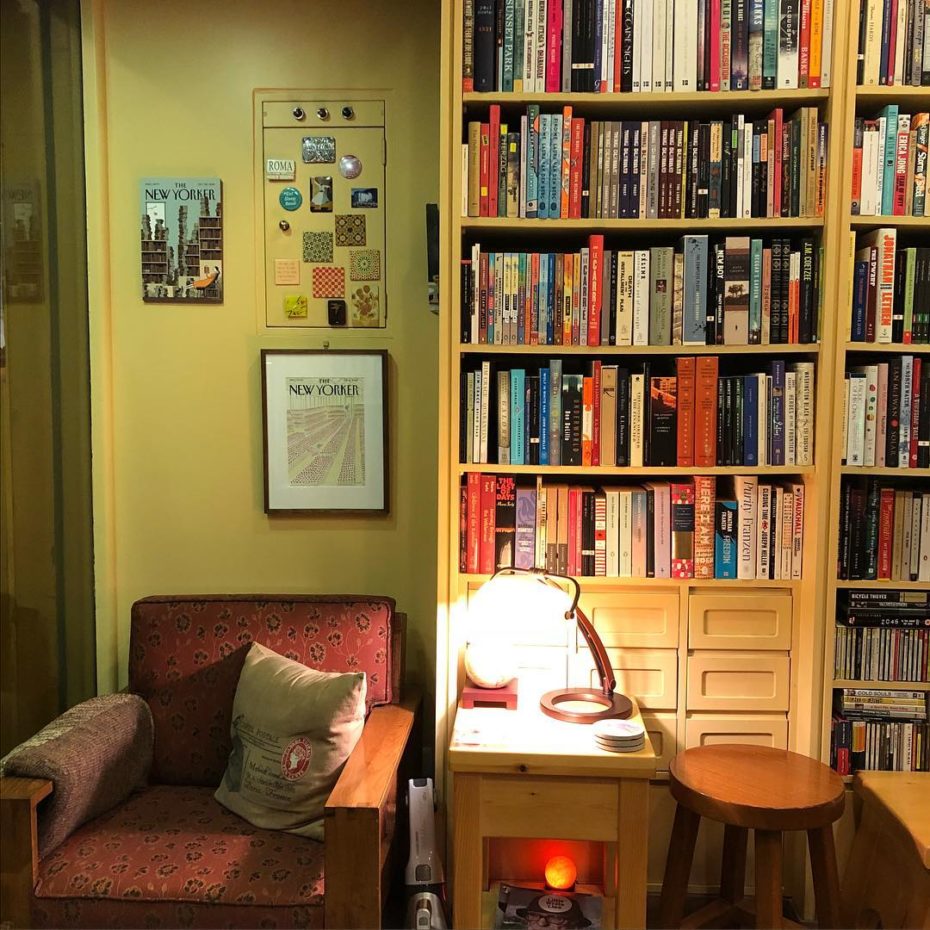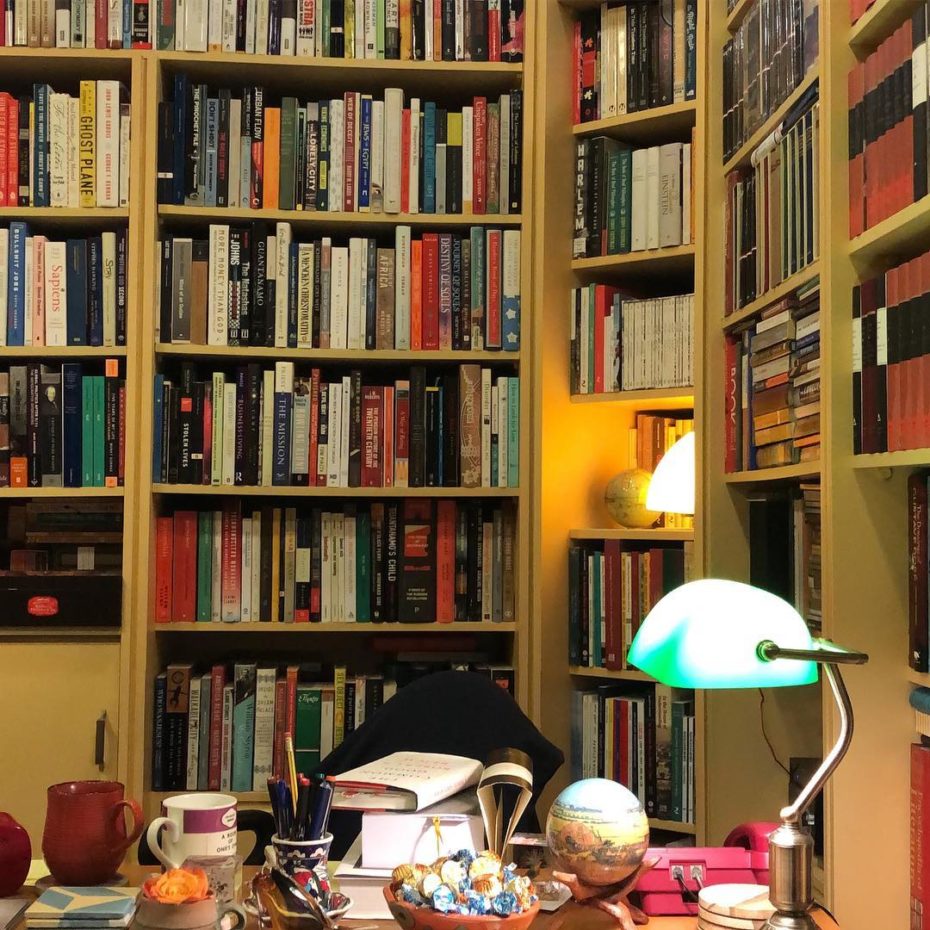 "The Little Bookshop is a very tiny bookstore in Al Hamra, Beirut, where you'll find the owner sitting comfortably in a corner and reading all day. He's such an avid reader that he's well aware of every single novel on his shelves. His book selection wasn't so common and the titles were unique. (English books only)." – Nazli's Bookshelf.
While the bookshop does not have any social media platform, Google lists the shop as currently open. "Though there are no set hours, usually between the hours of 11 a.m. and 3 p.m. and 6 p.m. to 10 p.m., you will find owner Adib Rahhal sitting behind his desk. Most likely, he will be in conversation with someone about literature… Step off Jeanne D'Arc street and listen for the jazz". More info.
Ethical Fashion
Depot-Vente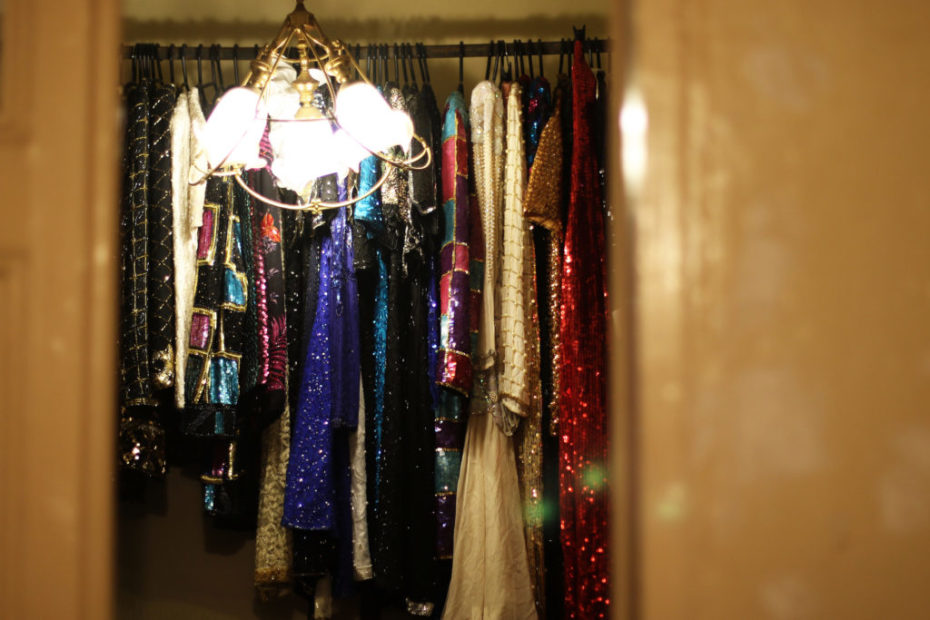 Vogue Arabia called it Beirut's most affordable and cool vintage store. Beirut native Nawal Akl opened the store seven years ago in a tiny studio in the hip Mar Mikhael neighborhood. All her clothes are carefully curated by Nawal herself, who also "repurposes vintage clothing by collaborating with local designers and stylists as well as her shopkeepers".
Since the blast, Nawal has "more or less" rebuilt her shop and is now open for business. Follow her on Instagram or find the shop on Facebook.
Emergency Room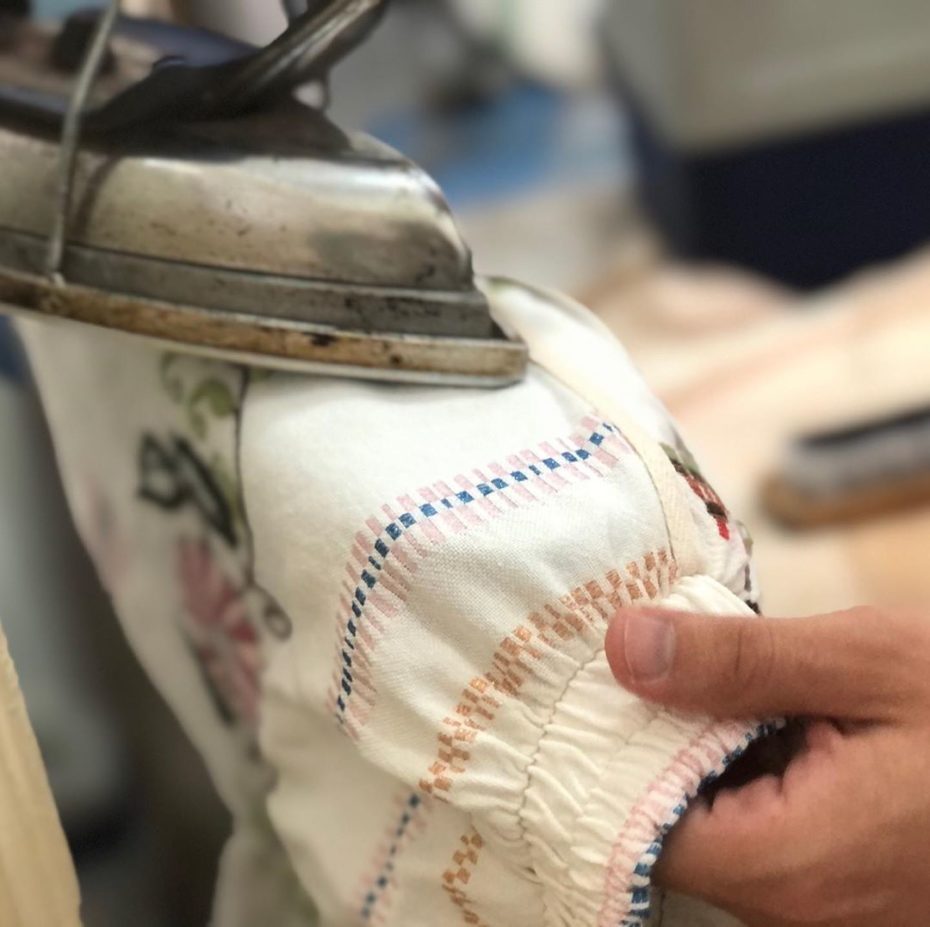 A Ready-to-Wear clothing brand designed & ethically produced in Lebanon. The brand is about re-inventing vintage materials and dead stock fabrics that are sourced locally, in order to create one-of-a-kind pieces, resulting in a conscious ready-to-wear label.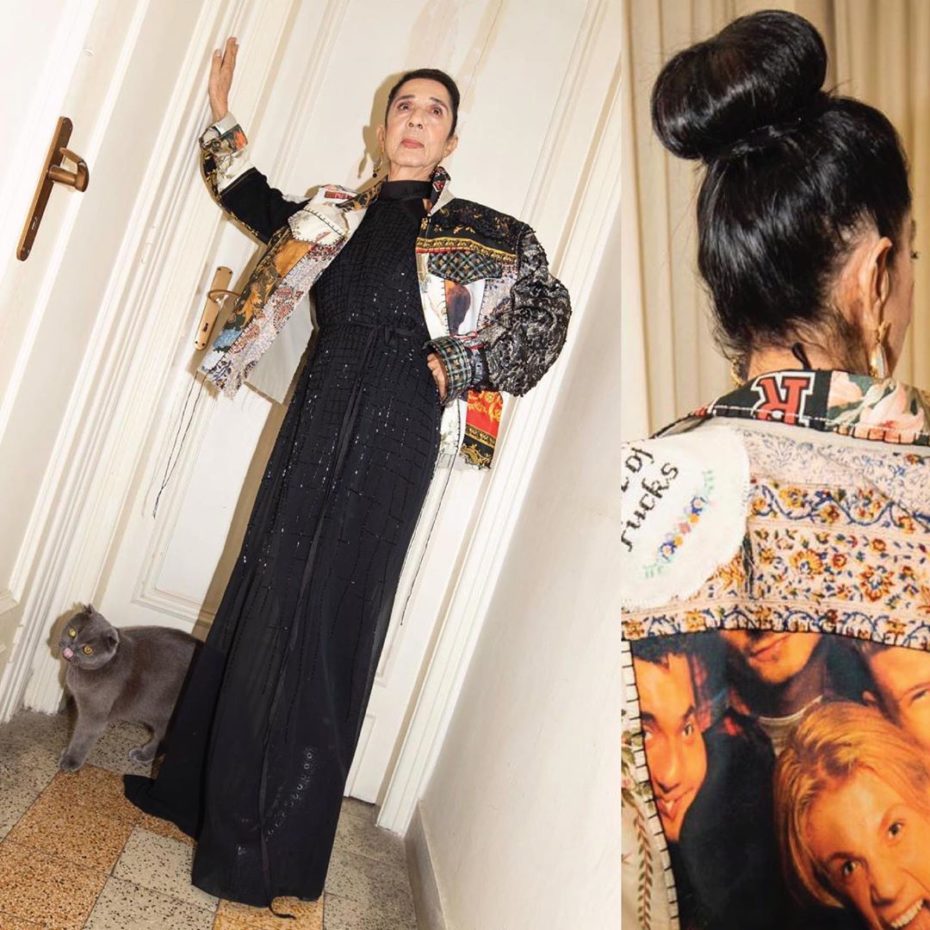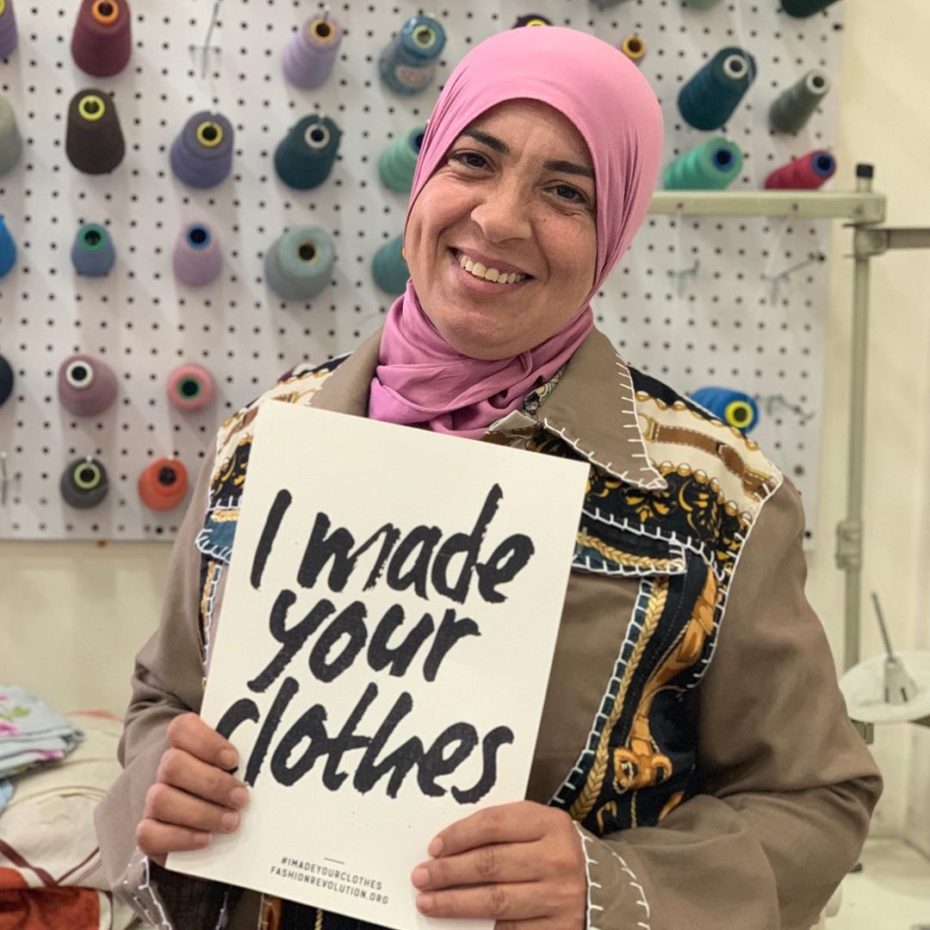 "Thankfully, no harm has come to any member of the Emergency Room team, the shop has suffered minimal damage, the workshop in Beirut suffered a bit more, but luckily half of our production happens in Tripoli".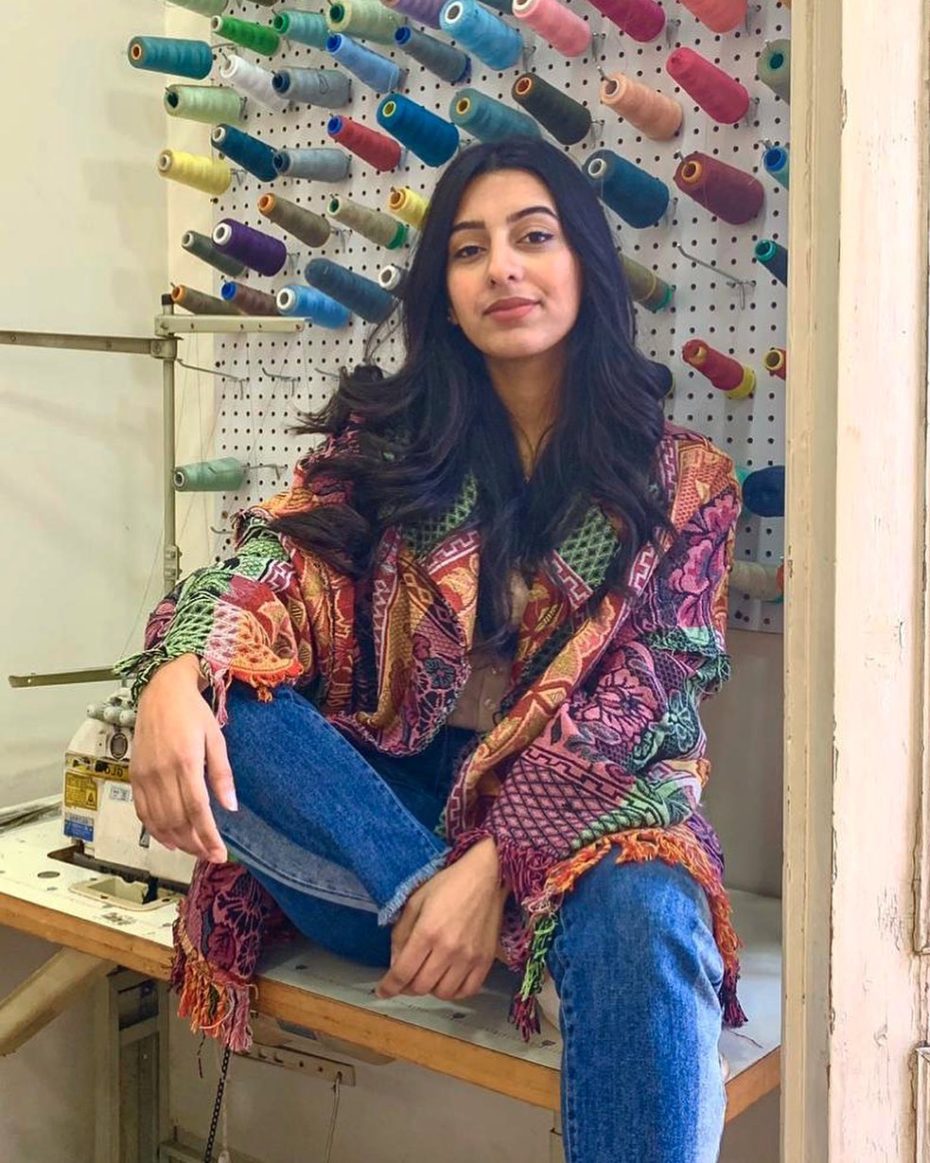 "We're back to work. Getting back to work was not easy. We spent days picking up pieces of shattered glass and crumbles of rocks from destroyed homes, but today we're in Tripoli, getting back on track and producing new items". Their shop in Beirut should be re-opening soon and their online store has just launched.
In the mean time, Emergency Room encourages everyone to "keep talking about Lebanon and… if you can, we urge you to help the artists, designers and creative spaces that make up the majority of Beirut's epicenter of culture. Your donations will help us rebuild and get us back on our feet."
The designer links to Slow Factory for support, using phase 1 of its donations to help designers and creatives whose showrooms and studios are located in the epicentre of the damaged area.
Follow Emergency Room on Instagram.
Vanina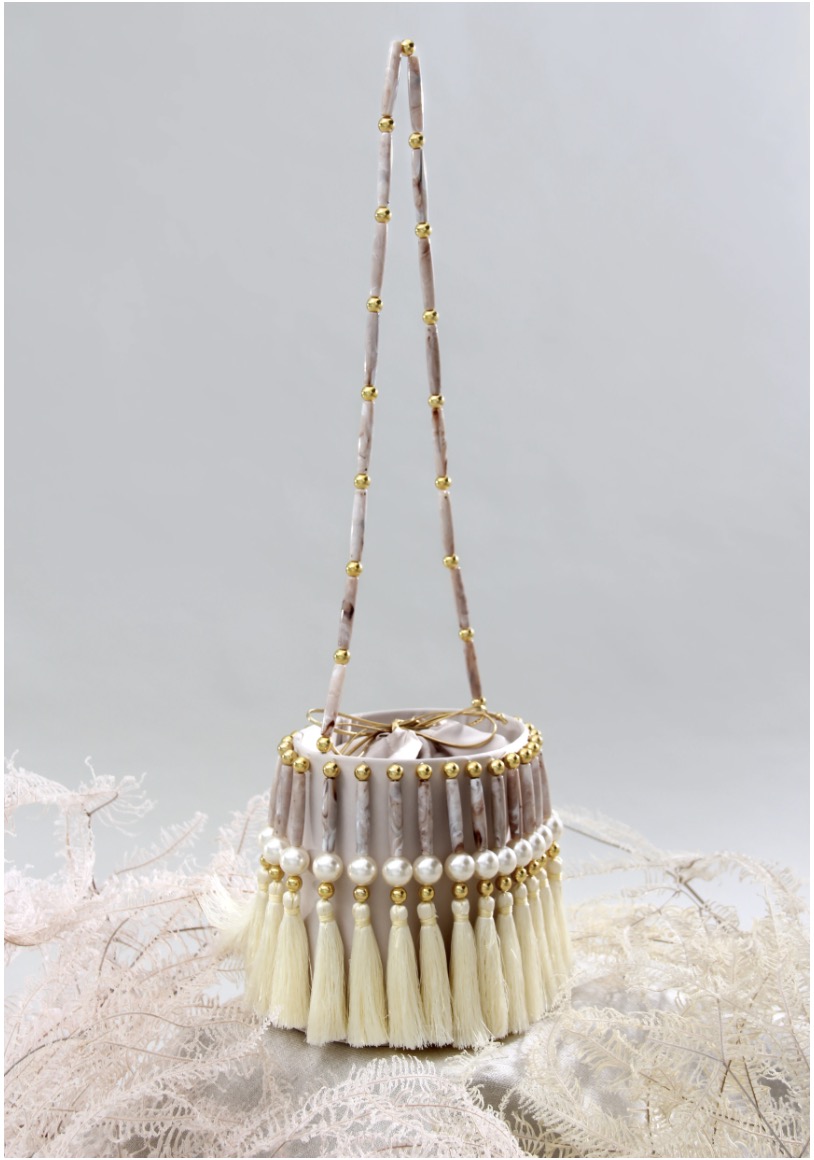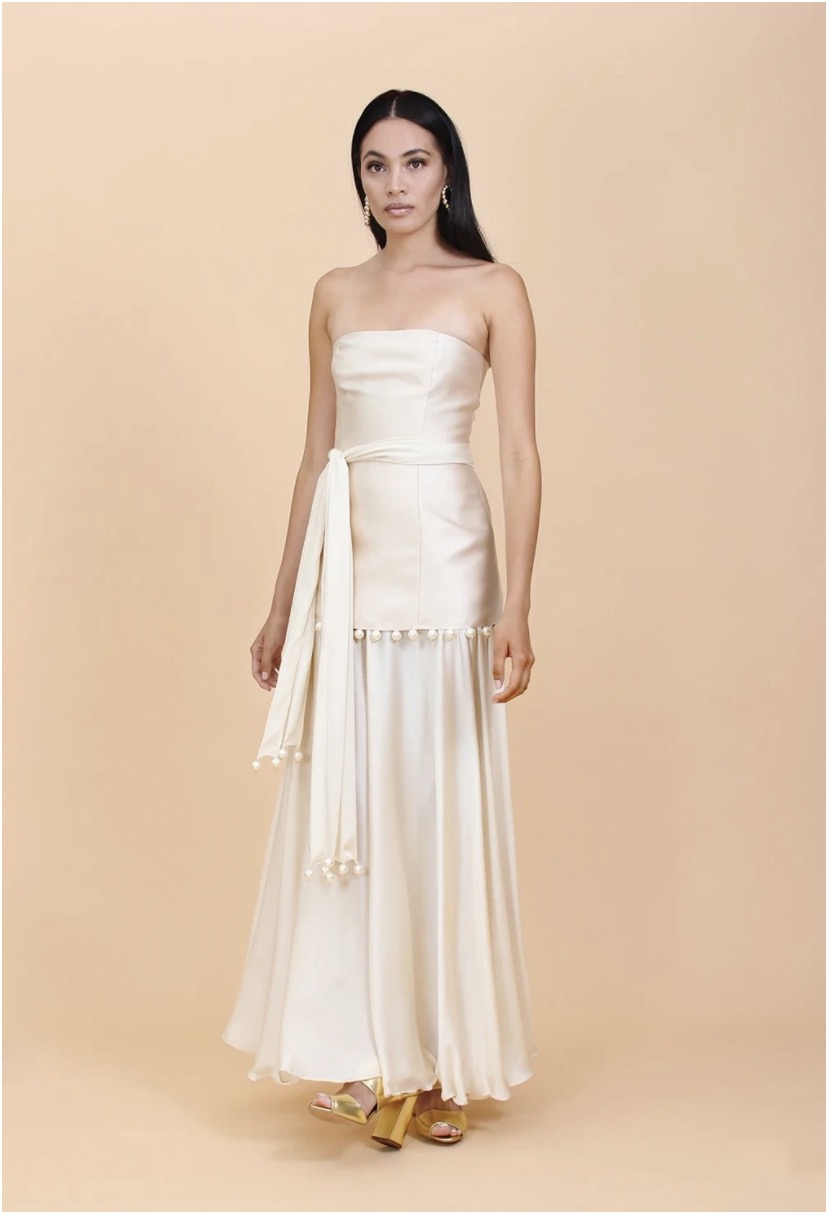 Childhood friends Tatiana Fayad and Joanne Hayek started with a jewelry line in 2007 which evolved to become a lifestyle label, presenting seasonal collections of jewelry, accessories, and apparel; "all proudly handcrafted in Lebanon, and distributed internationally". Vanina works with skilled artisans all around the country.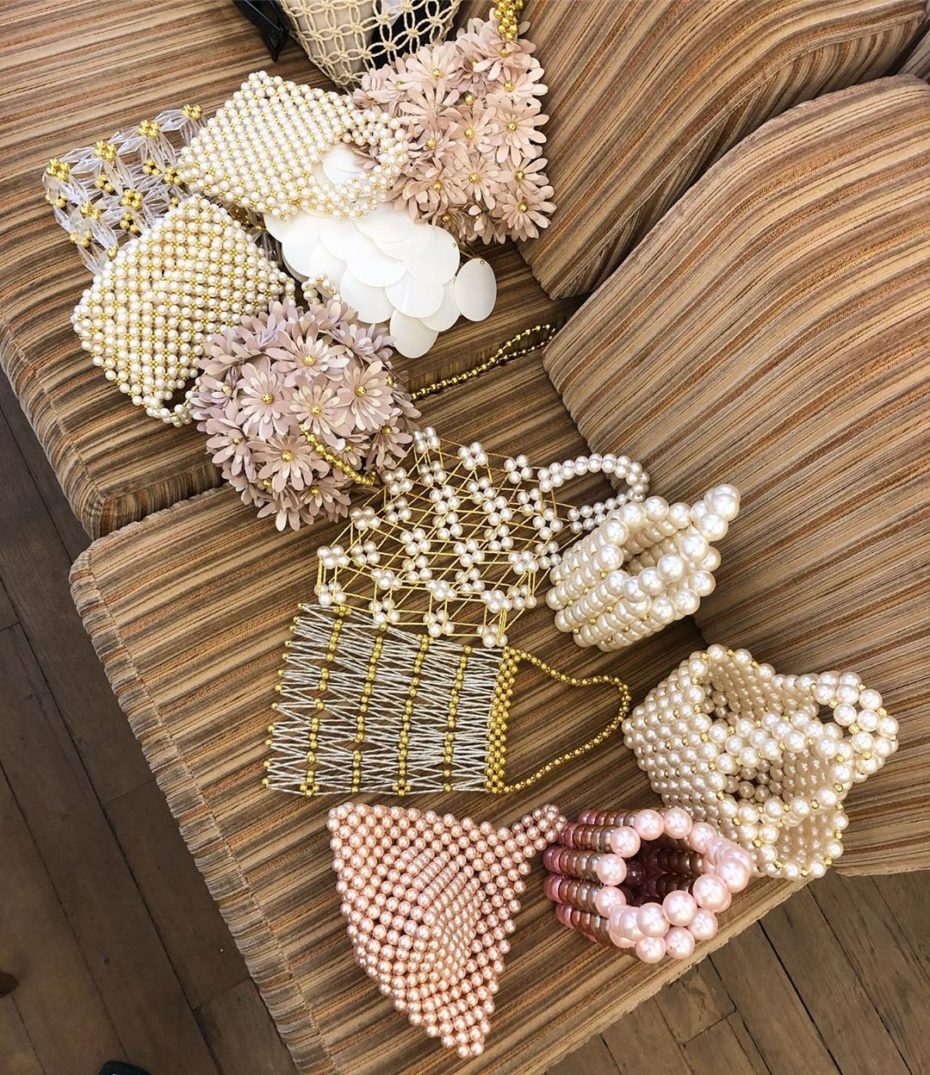 In his shoe factory, Raffi tells us about his passion and struggle to perpetuate a craft inherited from his father…
Tony, leather master, shares the intimacy of his workshop and his view of the handbag manufacturing:
Support Lebanese craftsmanship and shop Vanina.
Music, Arts & Local Culture
Sursock Museum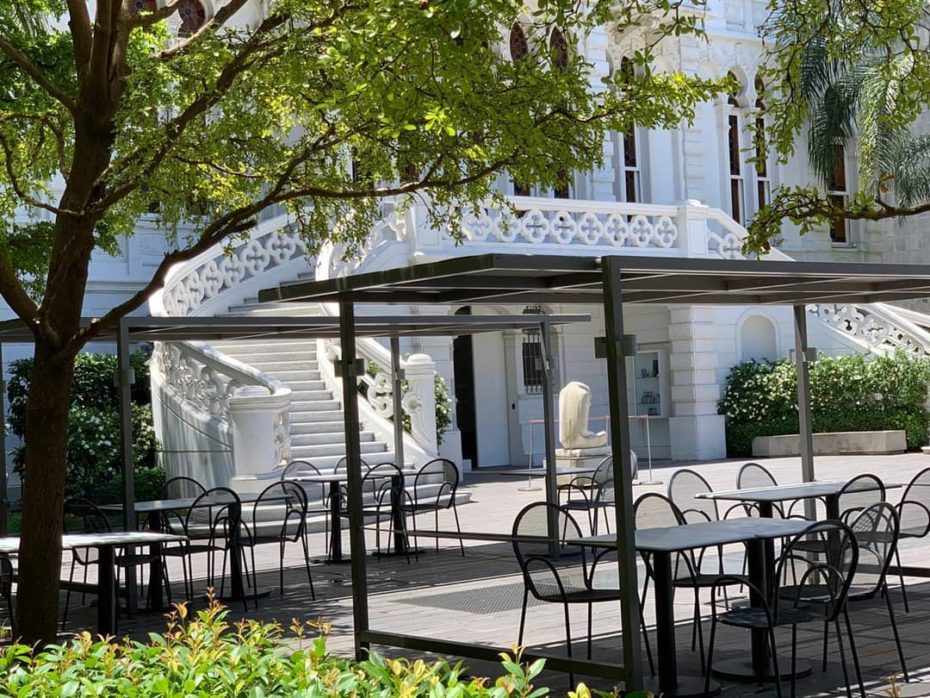 An architectural gem, the Sursock mansion first opened as a museum in 1961, and became Beirut's undisputed cultural hub, experimenting with various forms of art and ideation. The museum recently underwent a massive 7-year renovation to restore it to its pre-Civil War glory. The Museum houses a diverse collection of local and international artworks and hosts compelling art and photography exhibitions all year round.
Situated a mere 800 meters from the port, the Sursock Museum sustained colossal damage following the Beirut explosion.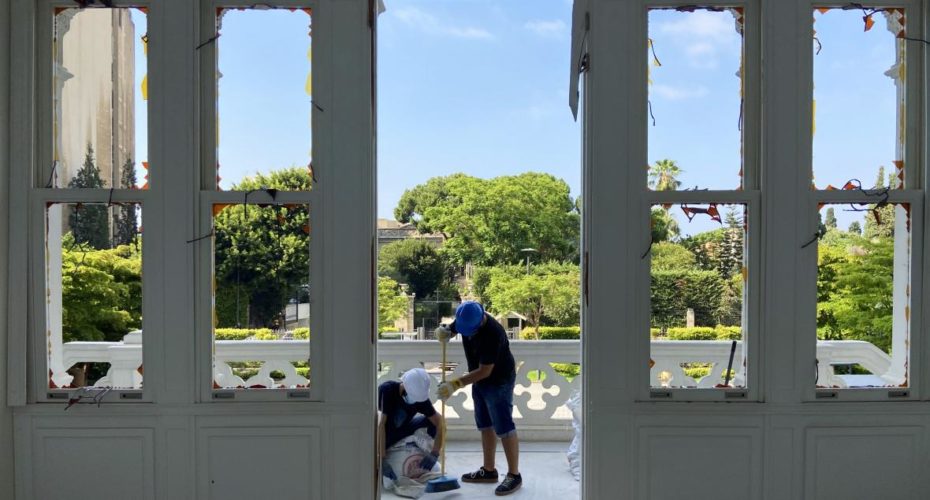 "The building's windows – including the facade's signature tinted glass – were shattered. Most of the building's structural elements turned into rubble. Parts of the ceiling collapsed; and all wooden and fire-proof metallic doors were dislodged and broken throughout the building. In addition, the Museum's recently built constructional components, including the elevators and service car-lift that were added as part of the 2008-2015 expansion project, were destroyed. More than 20 artworks – out of a total of 130 exhibited works – sustained various degrees of damage. The reconstruction works needed to restore the Museum to its original state are of monumental scale; the cost of implementing such a mammoth and lengthy rebuild is substantial."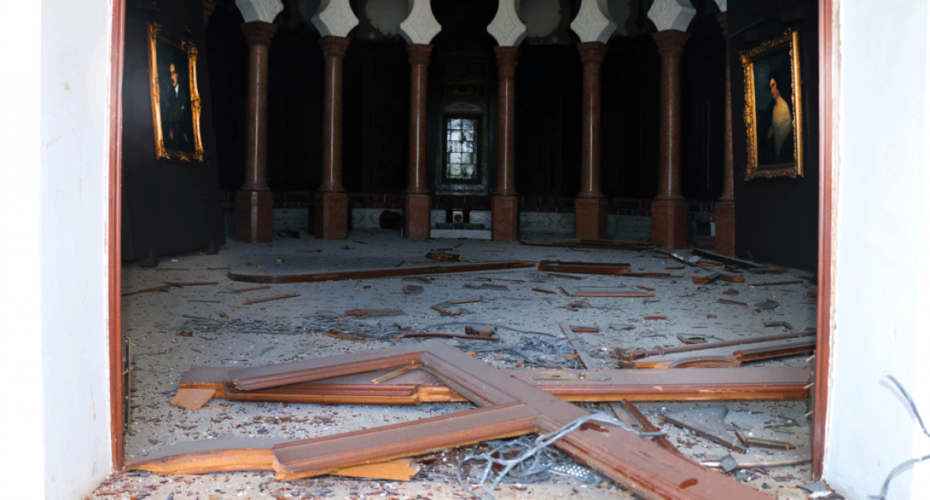 Please consider donating to this important cultural hub. Follow their road to rebuilding on Instagram.
Souk el Tayeb Farmers market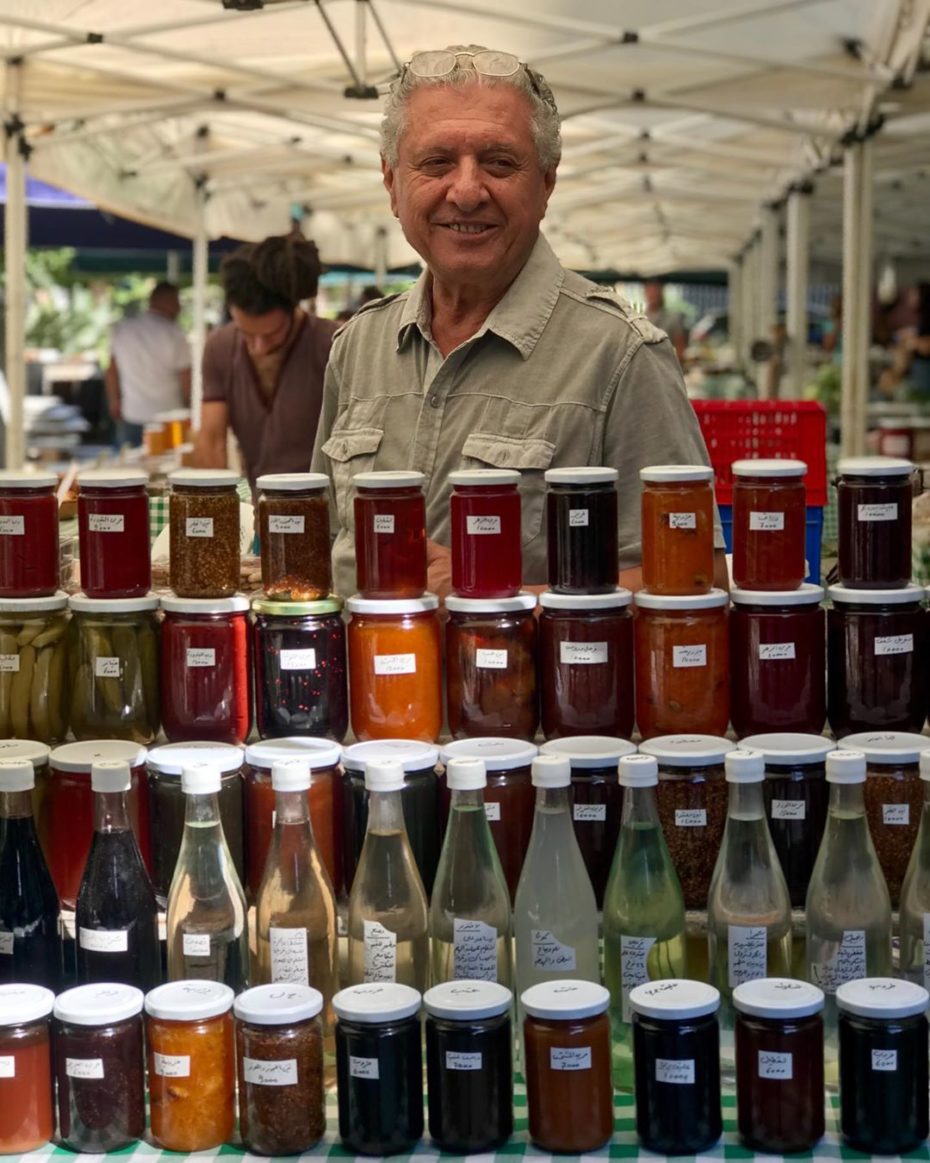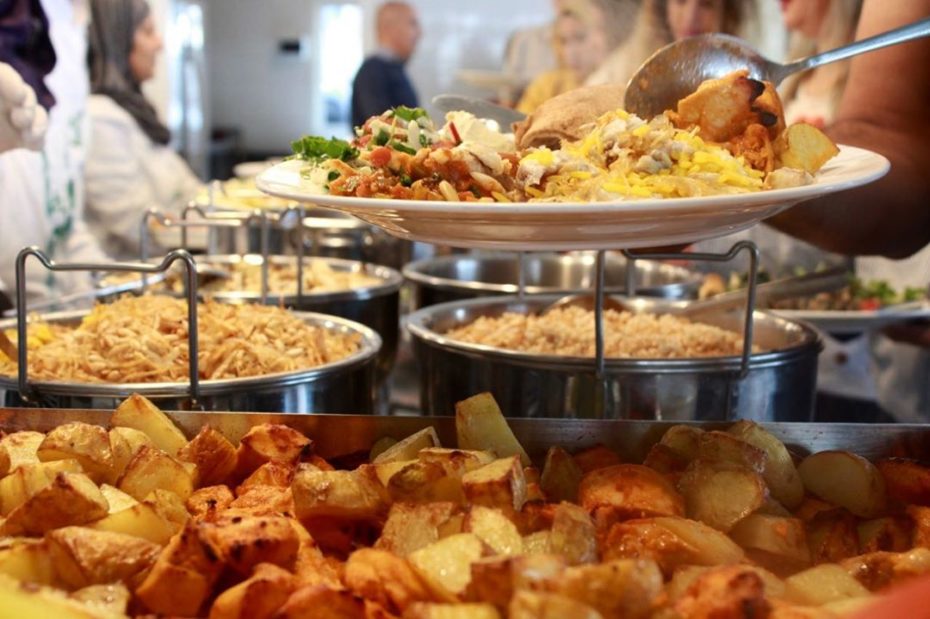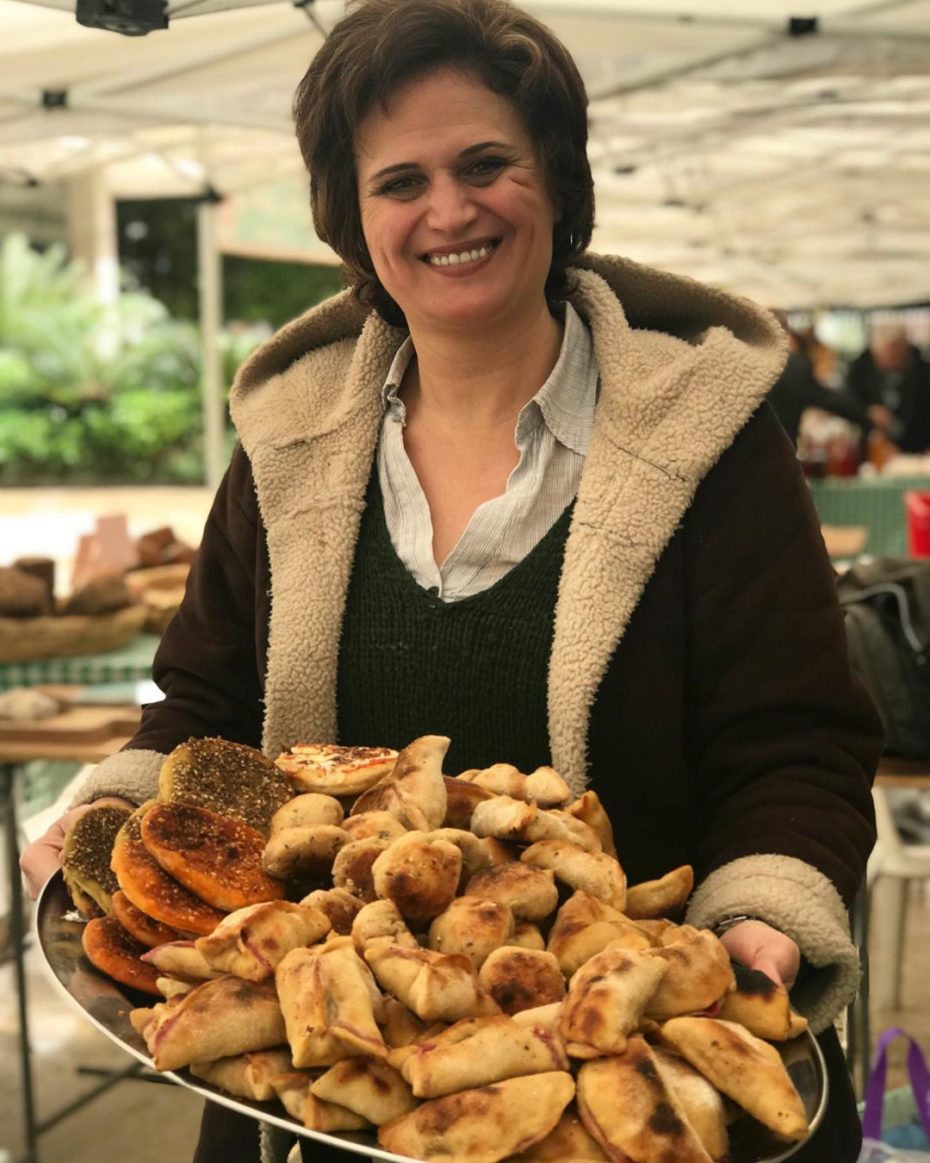 An open air, weekly farmers market hosting around 100 small producers from all over Lebanon every Saturday & Wednesday, Souk El Tayeb was created in 2004, the first farmers market to open in Lebanon. Having established itself as one of the most popular spots in the city for fresh and authentic Lebanese eats (expanding to a restaurant, B&B and community kitchen) while helping bring together fractured communities, "it aims to preserve food traditions and the culture of small farming in Lebanon, to protect the interests of the small farmers."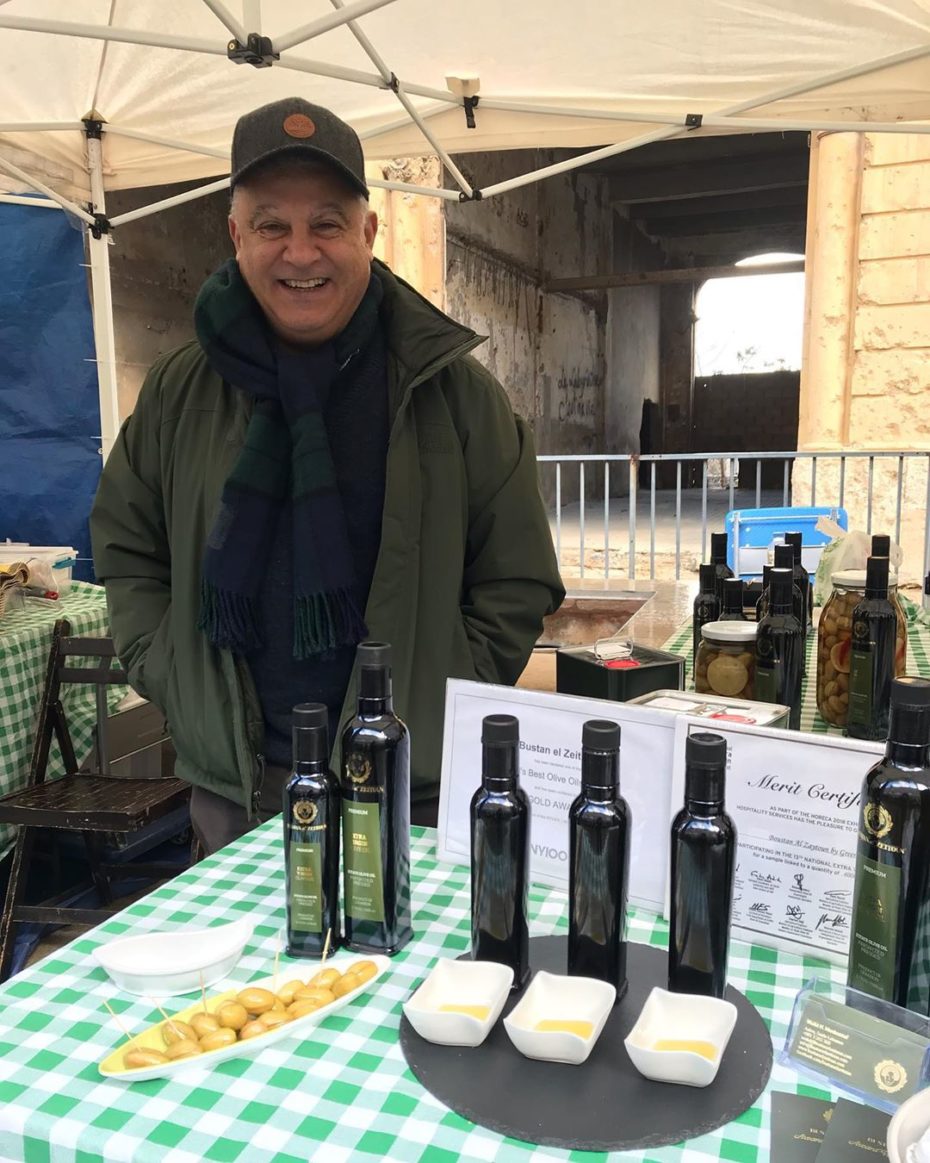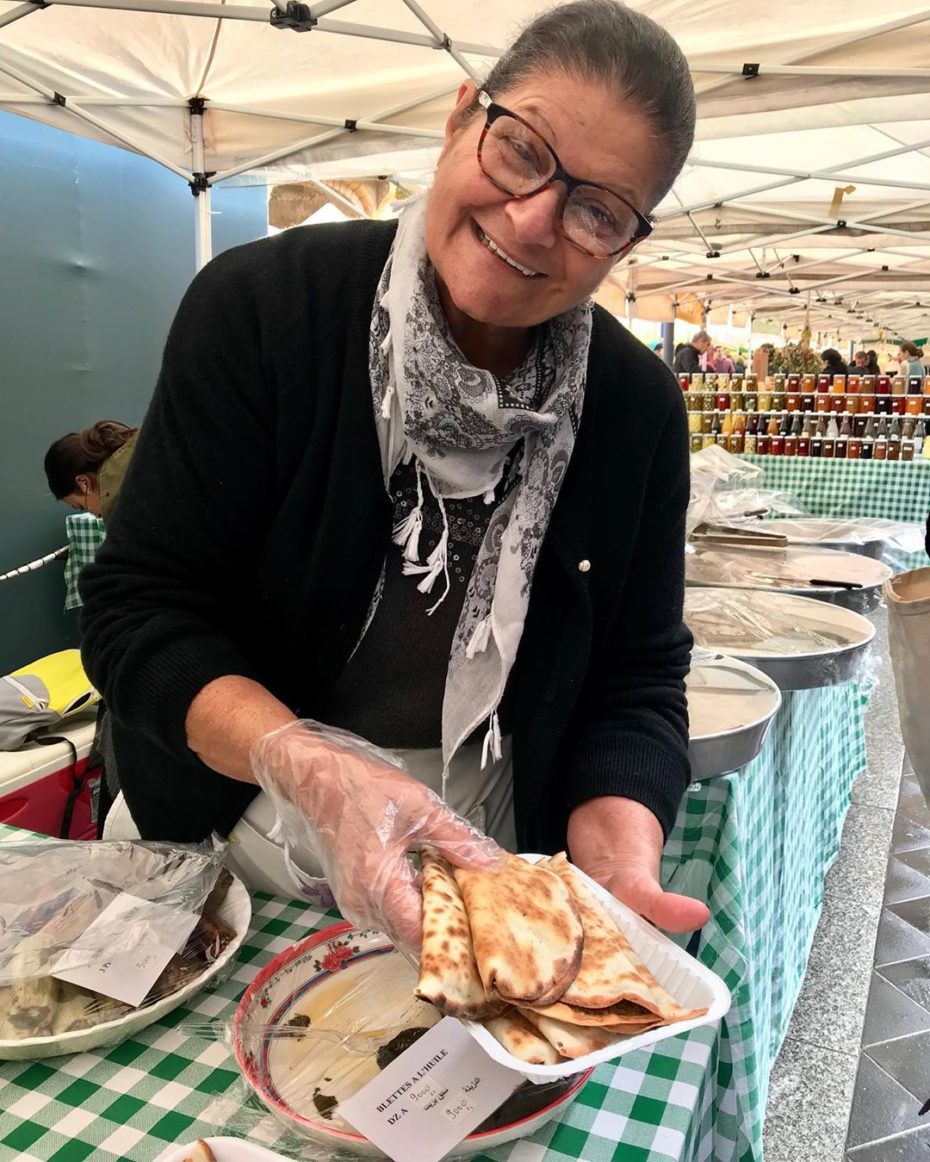 On August 4th, they lost their Farmer's Market, their office, B&B and their beautiful restaurant had recently closed amidst the catastrophic economic situation in Lebanon. After reclaiming an old car showroom/warehouse for it to be a new house of life, the Souk El Tayeb family is currently operating in the center of the disaster area: Mar Mikhael.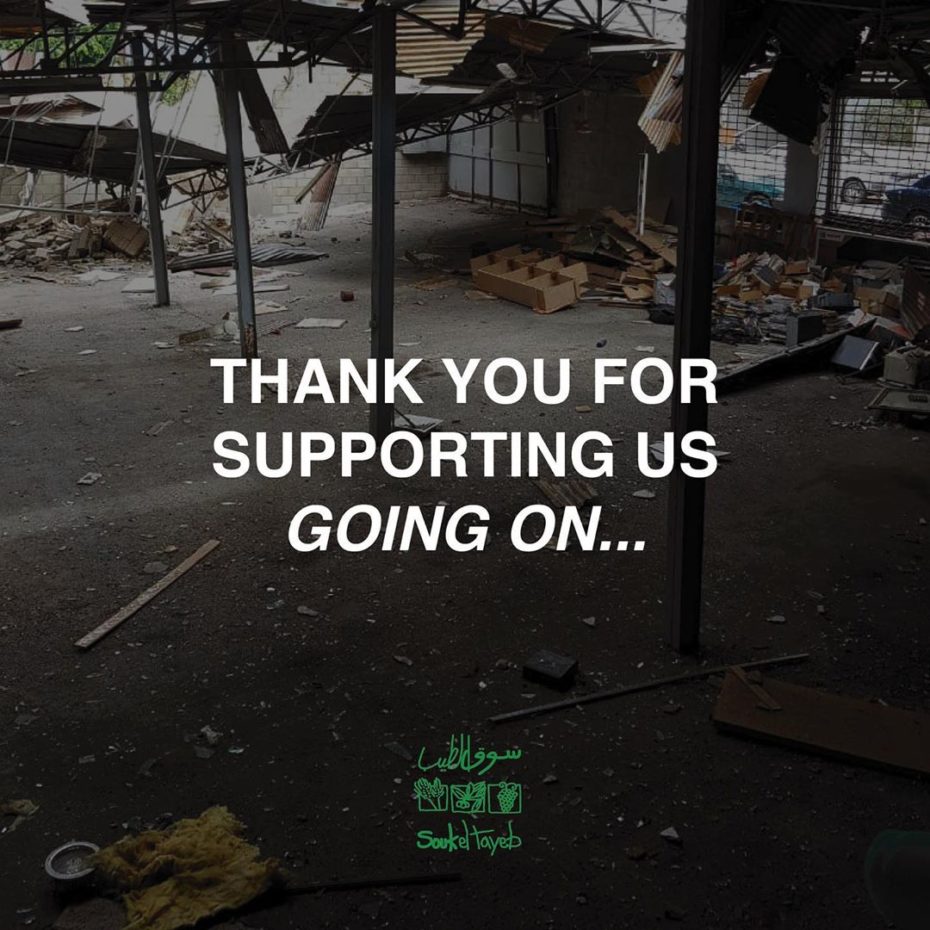 "We are calling on the world, our friends, and the Lebanese diaspora to donate to this relief fund in order to help the Tawlet and Souk El Tayeb family members and producers whose lives have been impacted by the blast. Our community members are at risk of losing their lifelines and livelihoods. The money will be spent on fixing and renovating the shop, kitchens, and offices as well as covering the Tawlet and Souk El Tayeb operations (ingredients, products, salaries, and transportation) for the upcoming months."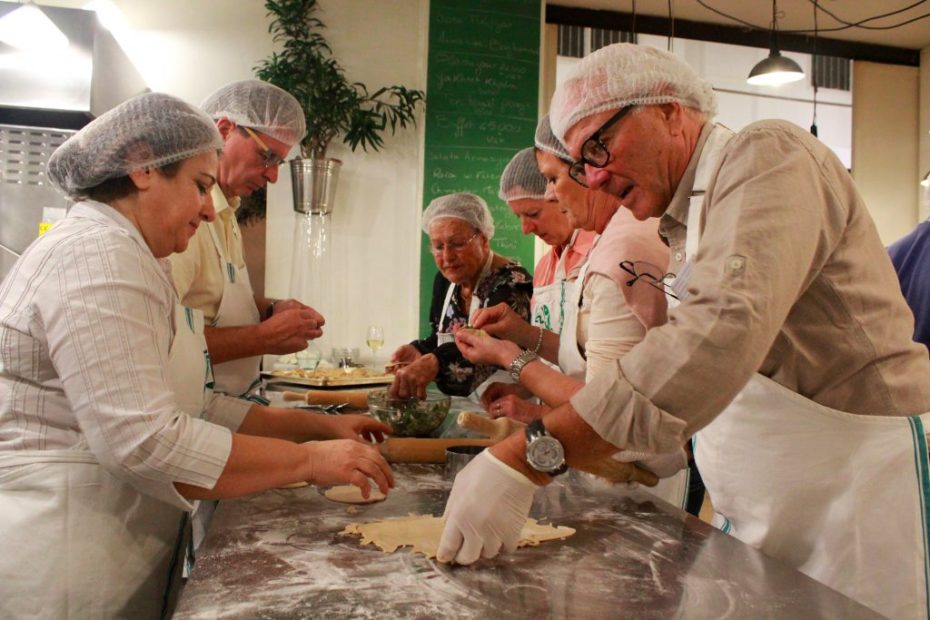 Please consider donating via GoFundMe to see this wonderful culinary organisation get back on their feet or for domestic donations, you can contact the Tawlet & Souk El Tayeb teams directly. Follow them on Instagram.
Onomatopoeia

Onomatopoeia is a music hub offering a space, a meeting point, and services for musicians and music enthusiasts. It's a place where parents can indulge in some coffee while their kids are enjoying music lessons during the day and in the evening, catch a talk with a musician on how to stay creative, followed by a live performance. Their mission is based on motivating existing talents, and influencing and contributing to the development of young people's music skills.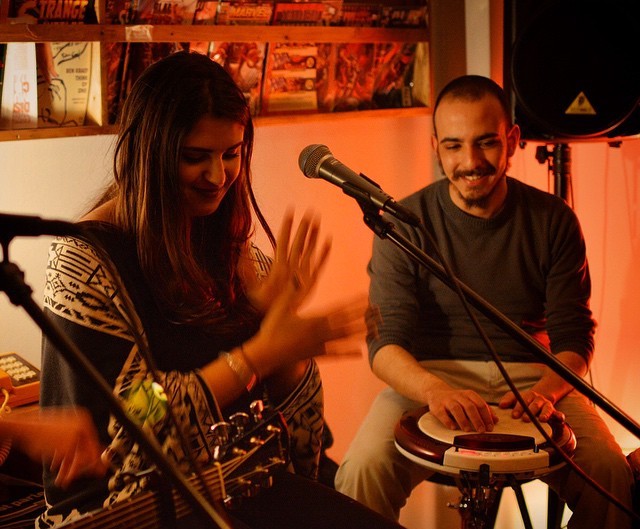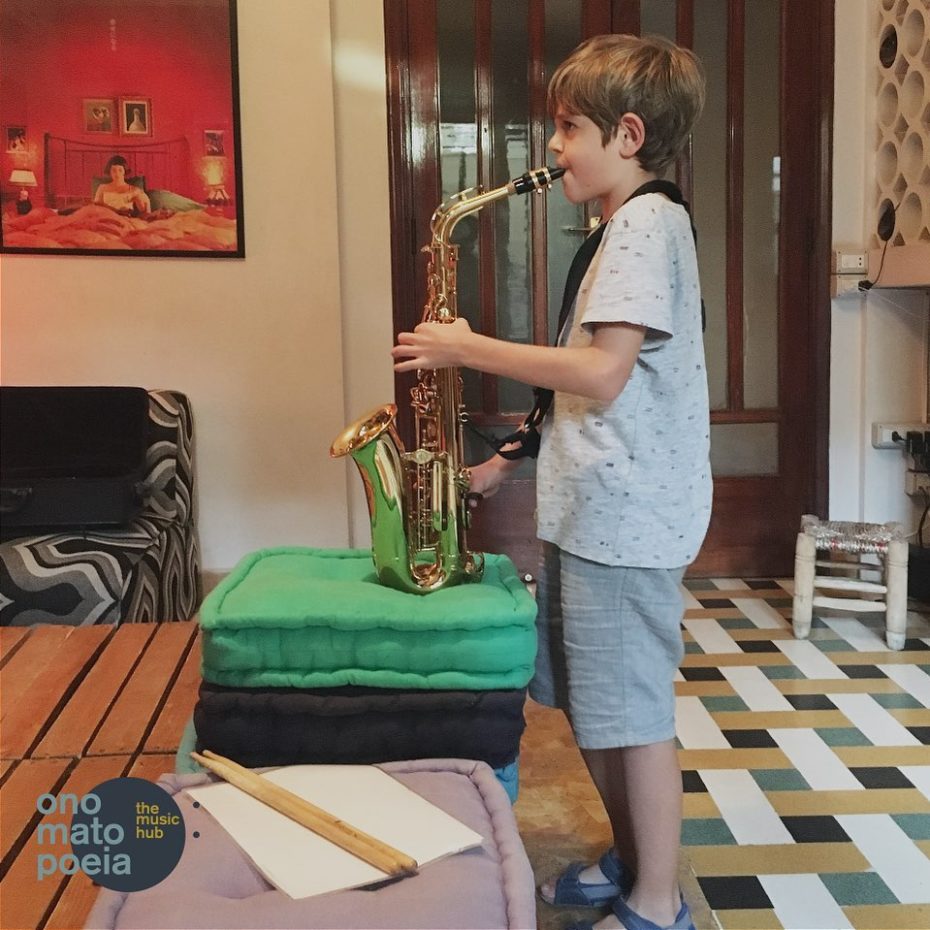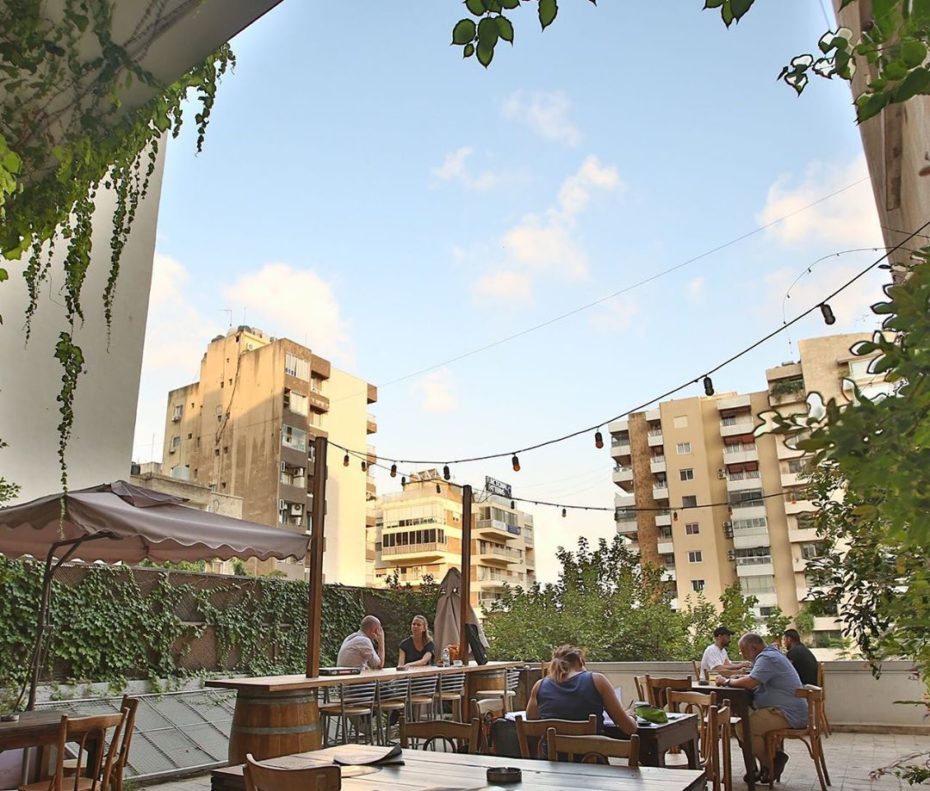 Also located near the blast zone, this important music hub has not since announced its plans or dates for reopening, but they have shared links to the Beirut Musician's Fund….
"We took it upon ourselves to contact musicians, producers and sound engineers living in the blast area and to inventory all music gear, instruments and recording equipment that was destroyed. The damage, so far, adds up to USD 30,000 (the extensive list of damaged gear is available upon request). All donations will be managed by the studio and divided proportionally between those affected."
Donations can be made here. Keep updated with Onomatopoeia on Instagram.
Chico Records, Beirut record shop since 1964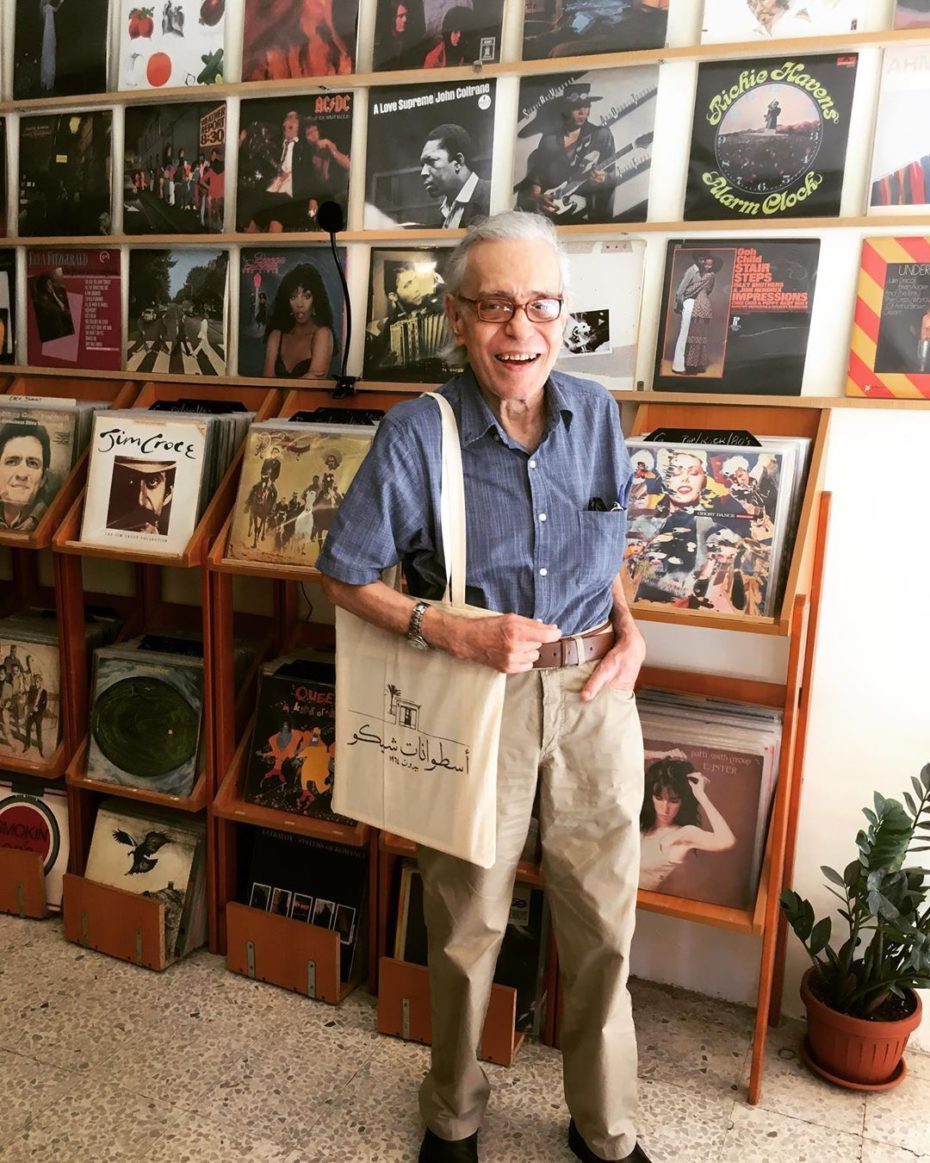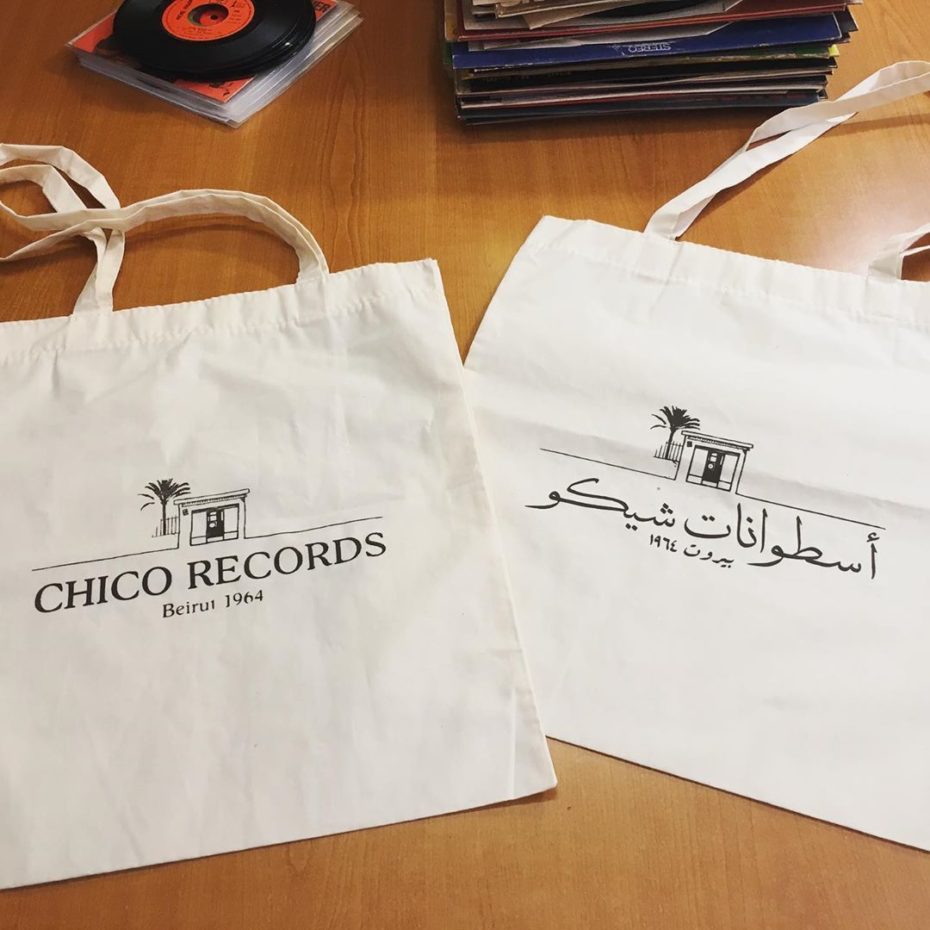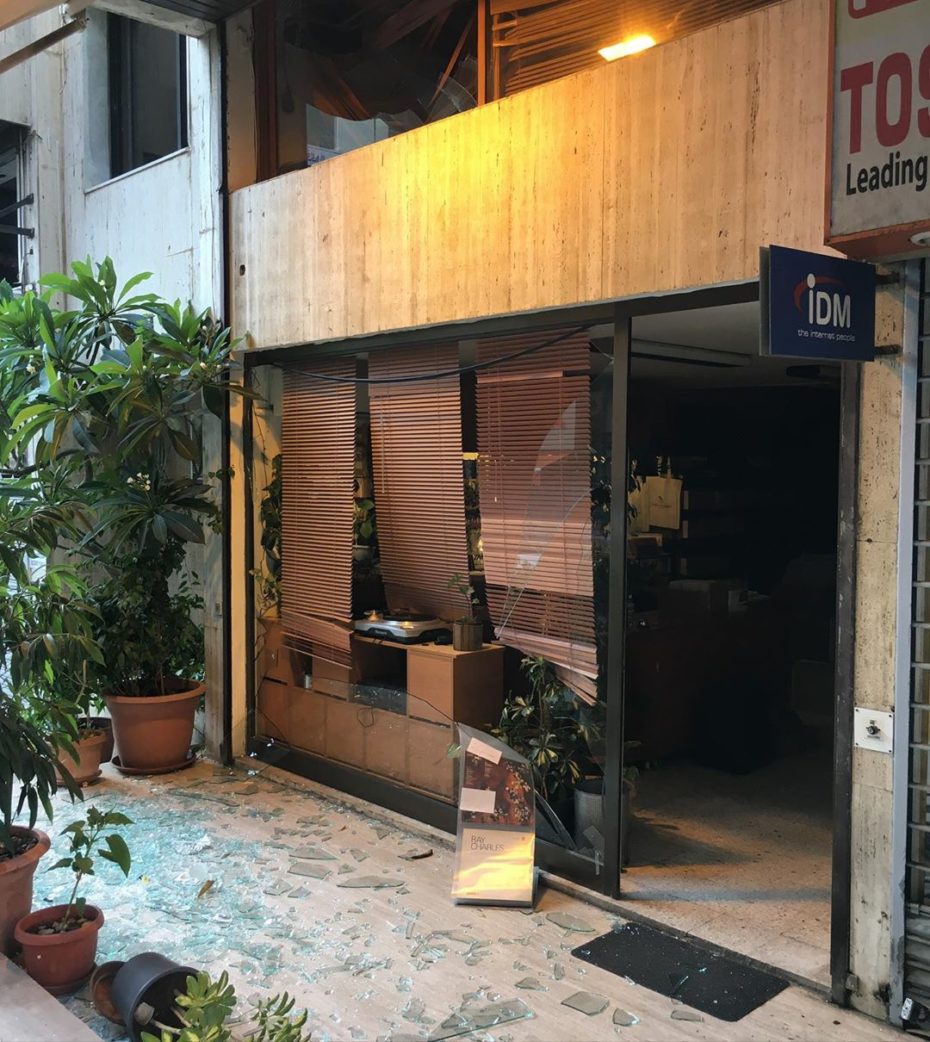 "Friends of Chico, we are unharmed, and our damages are limited to the material. Too many Beiruties were not so lucky. Please send them your humanity".
Follow Chico Records on Instagram.
Bavaglino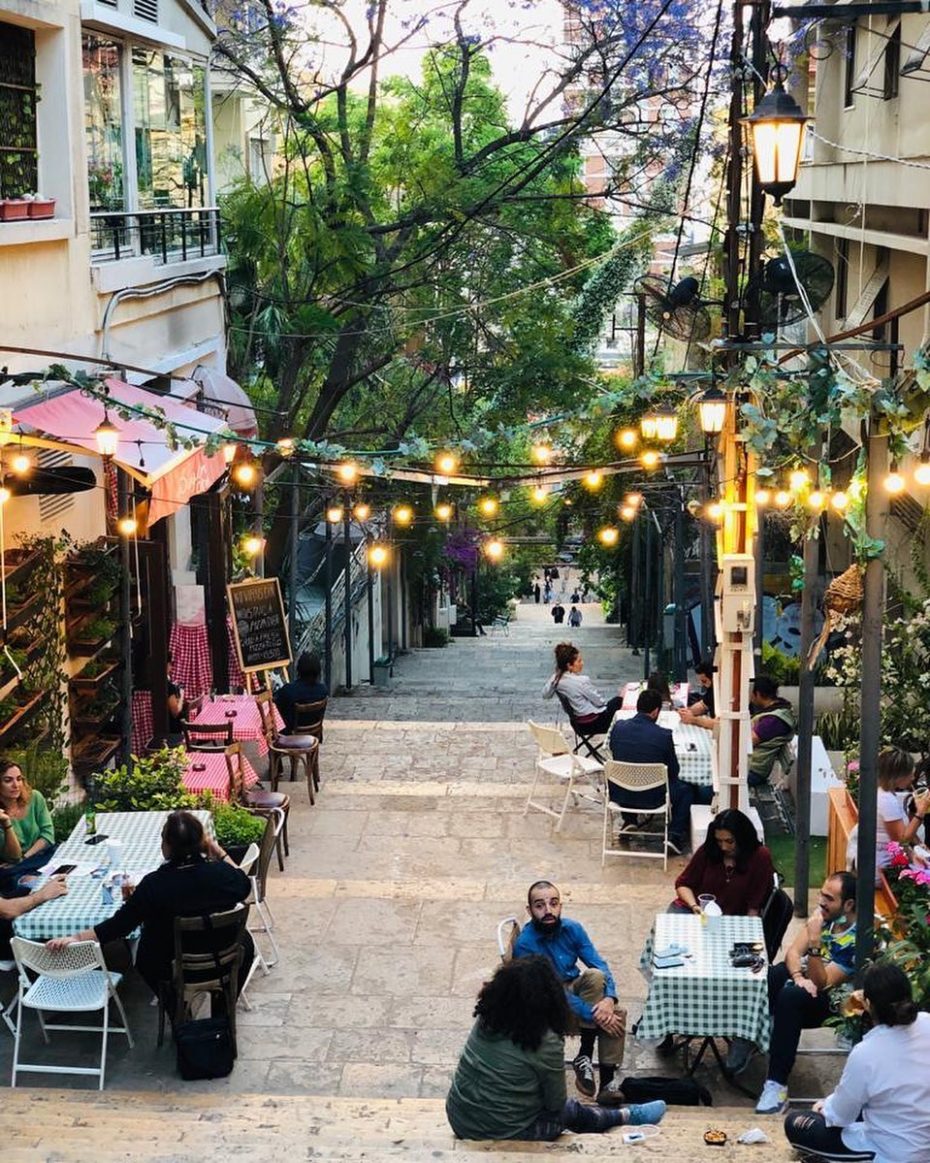 Where locals go to pretend they're eating dinner in Rome, Bavaglino Osteria is considered one of the best Italian restaurants in the city, situated on the steps of the Saint Nicholas stairs, hosting regular live music nights.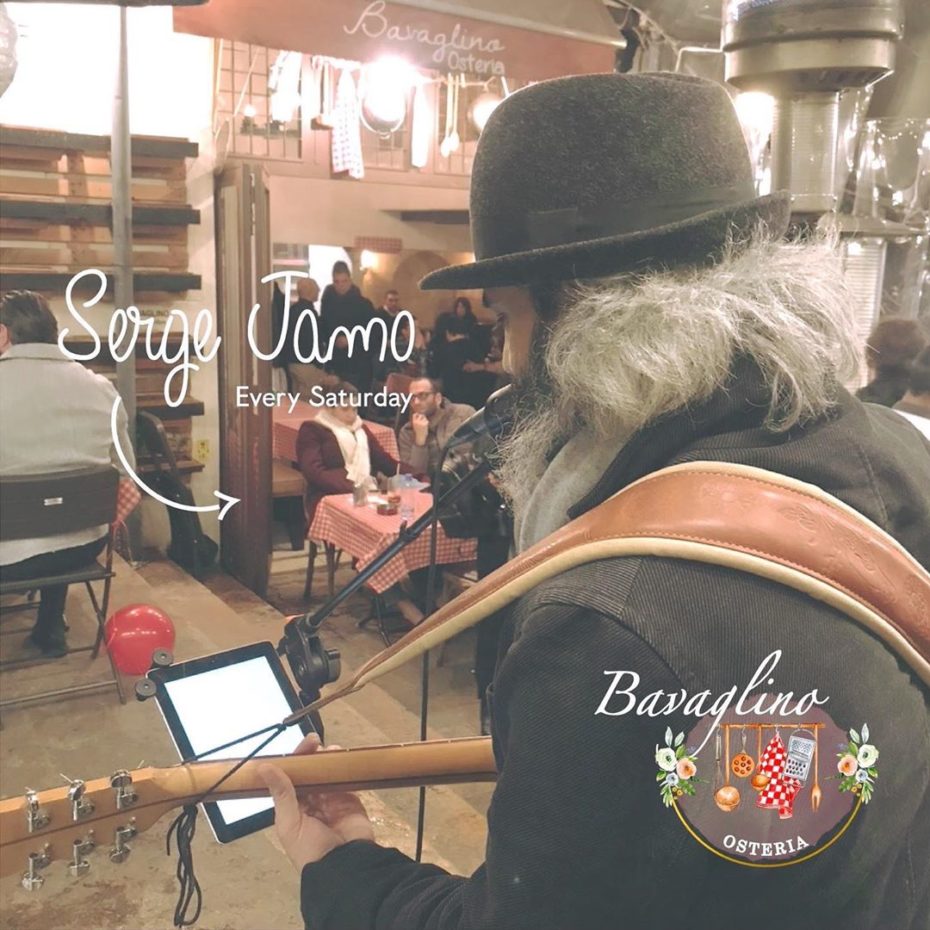 Located very close to the location of the blast, the osteria has not yet re-opened but appears to be determined. Root for this charming little restaurant and follow updates on Instagram.
Plastik Magazine & Artist "Saint Hoax"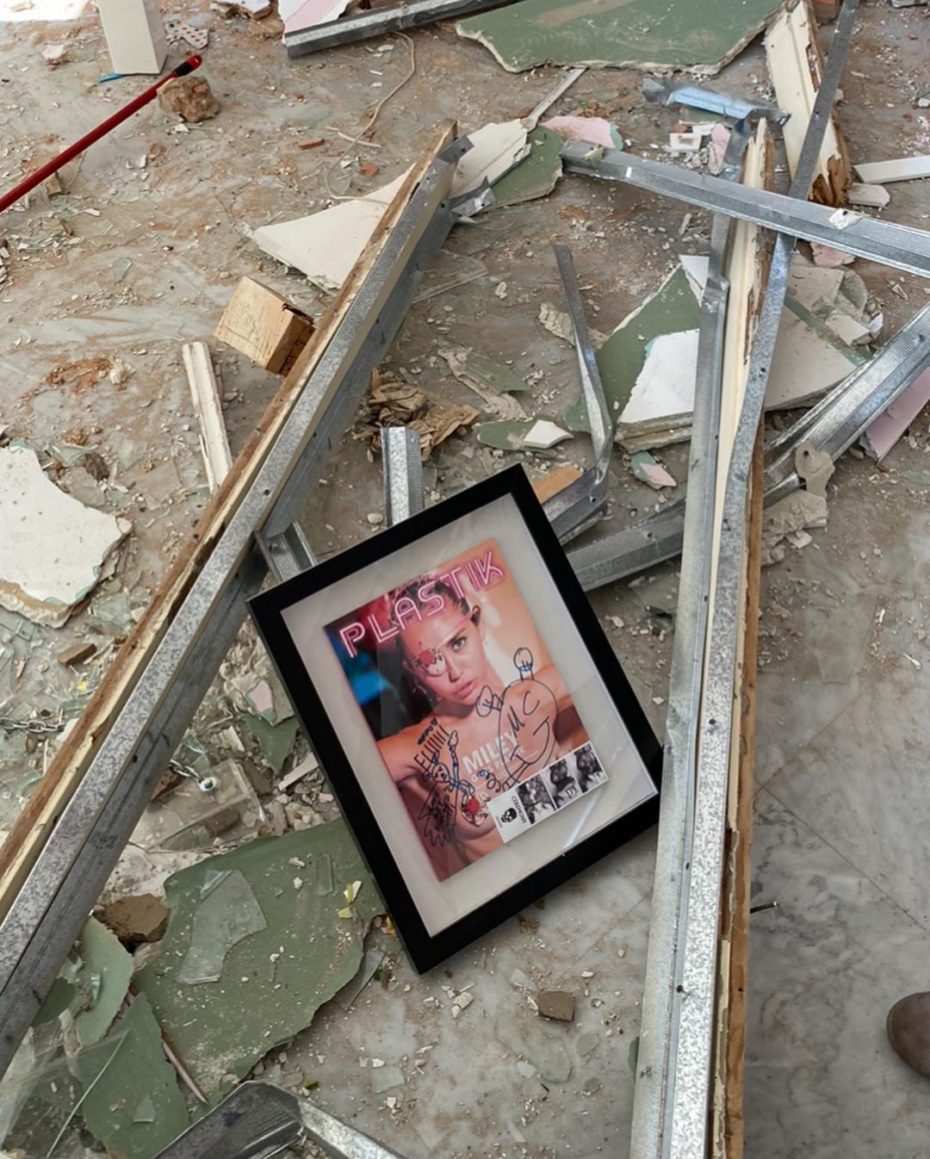 The offices of Plastik magazine were completely destroyed along with the neighborhood, which is a hub for Beirut's startups led by young entrepreneurs. Most small businesses operate from the neighborhoods of Gemmayze and Mar Mikhael.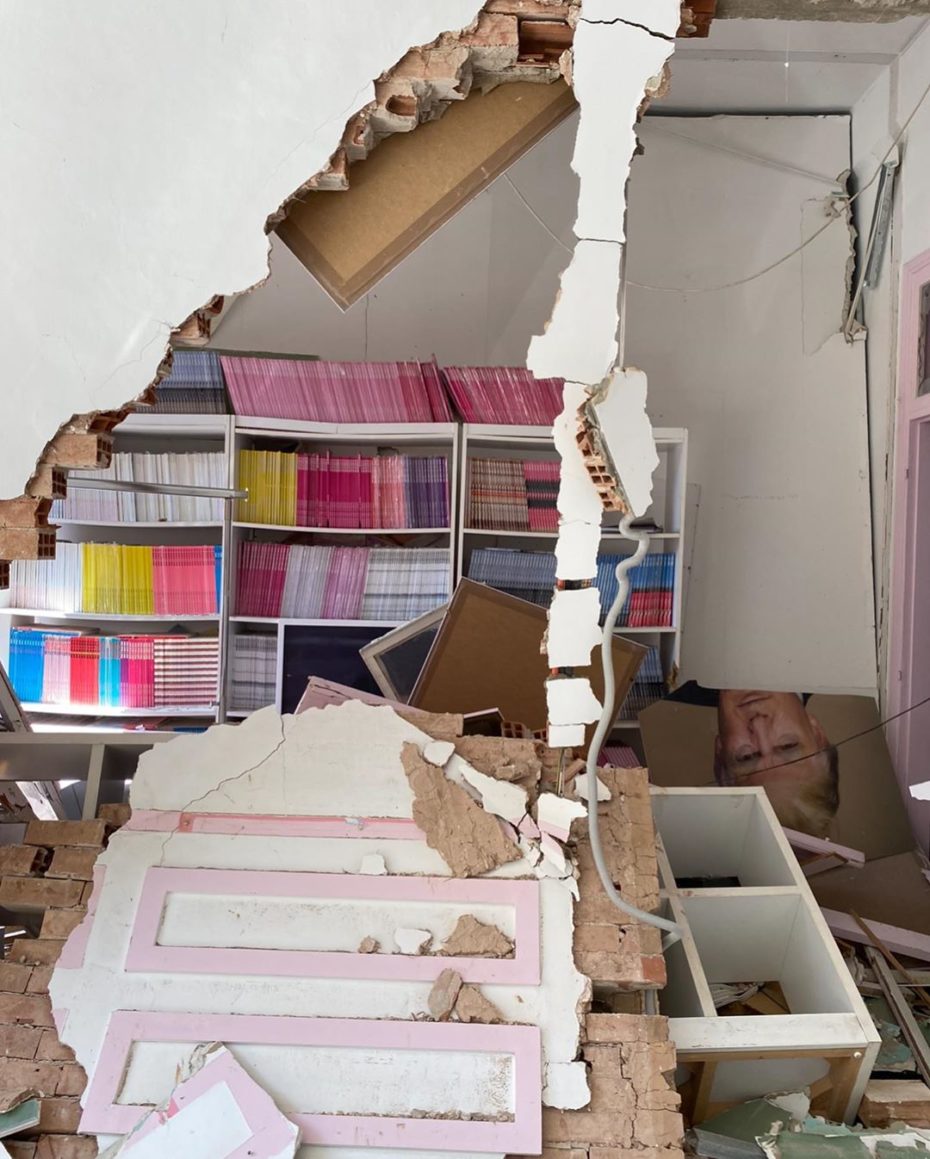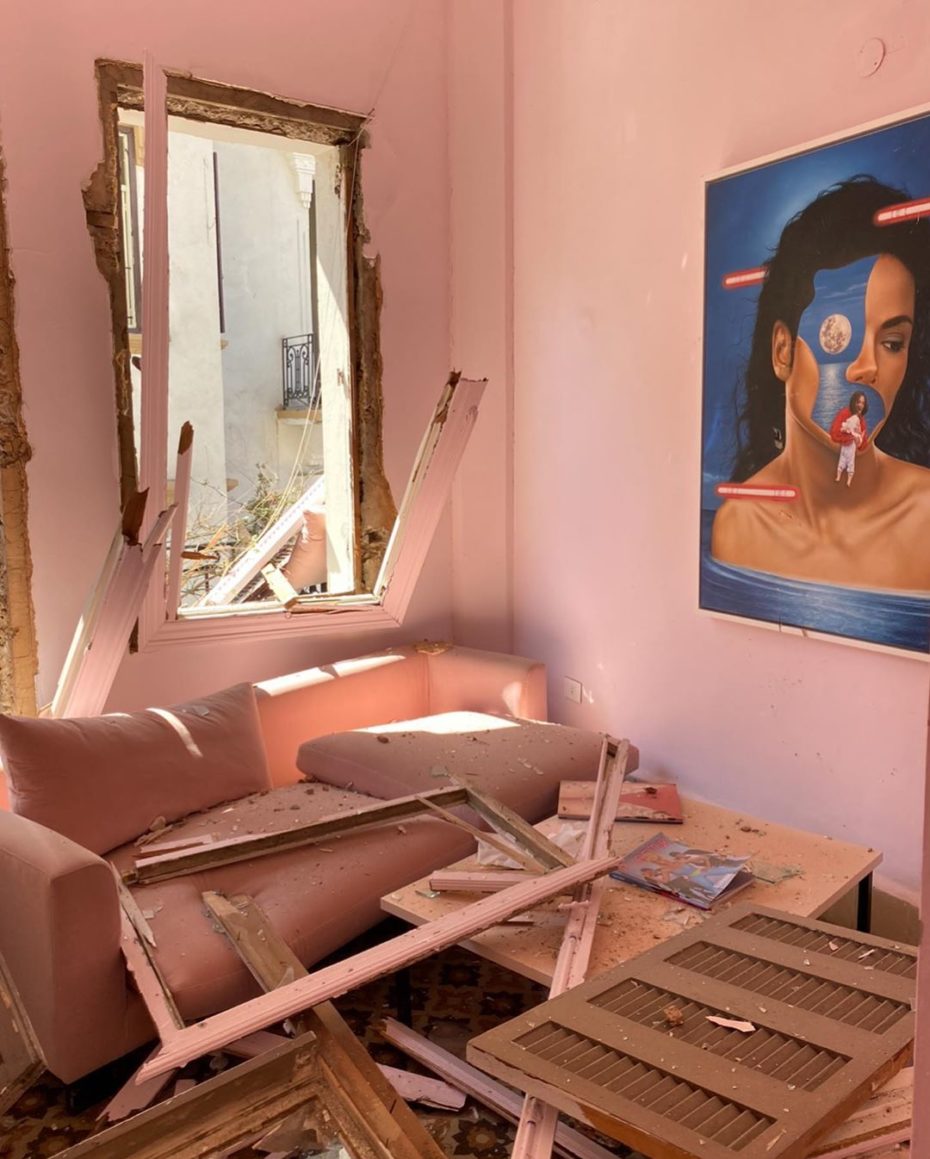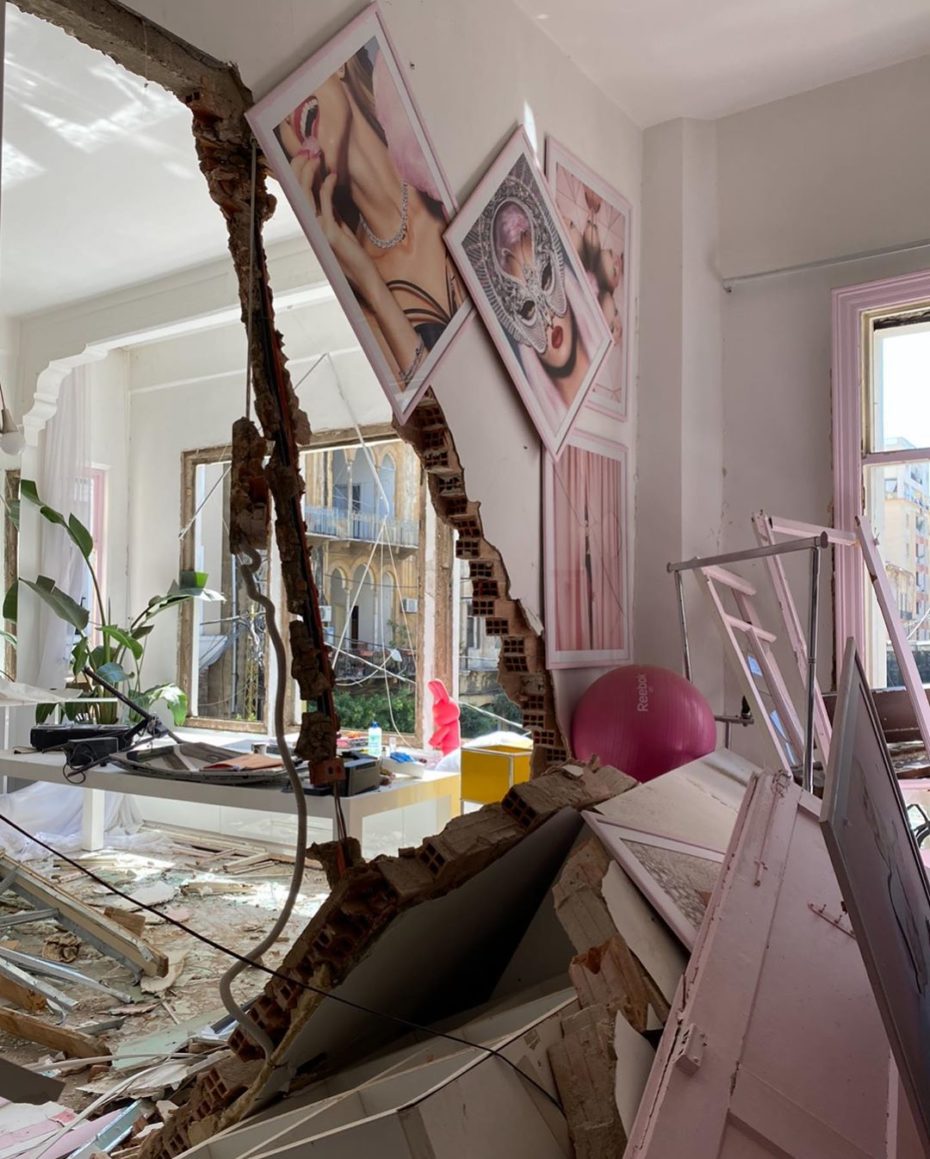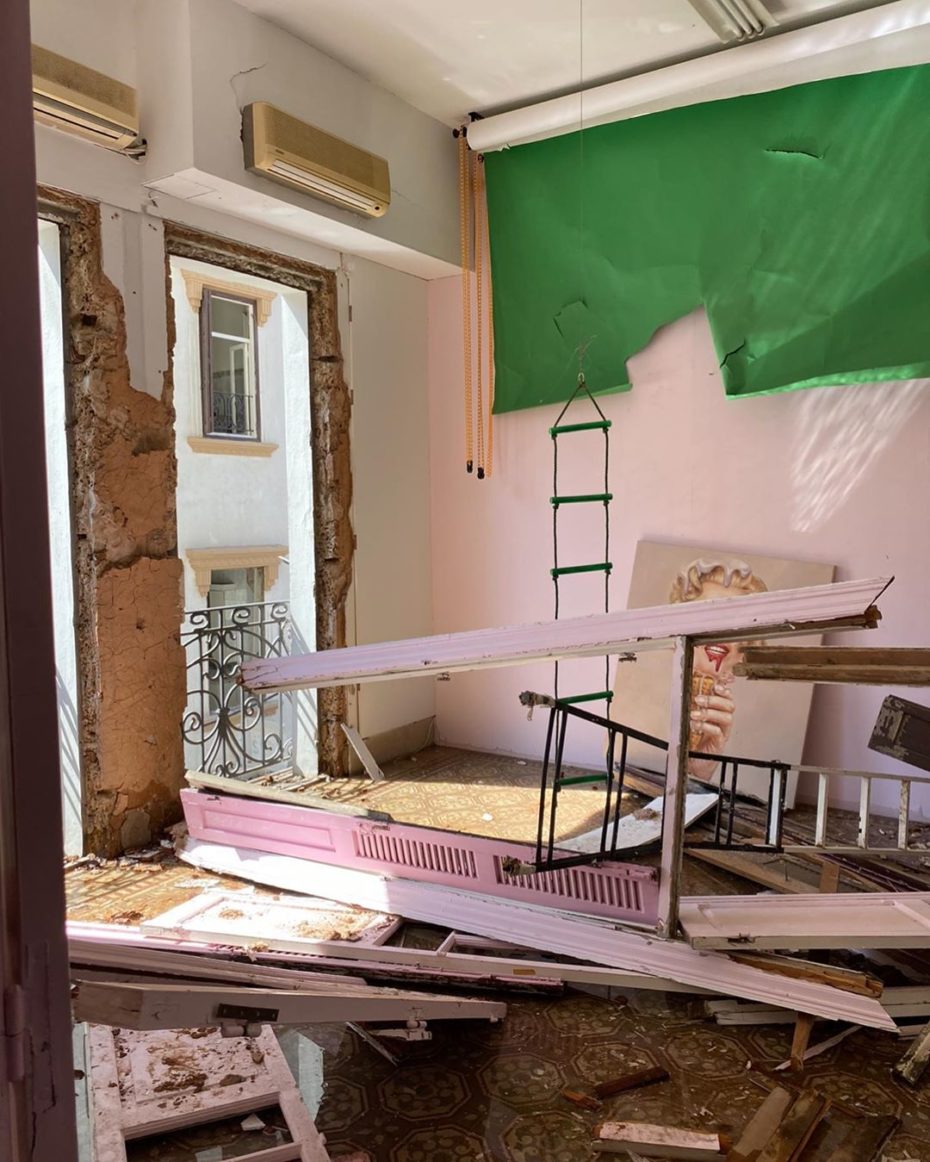 Plastik teamed up with local artist @sainthoax to raise funds for small business owners and artists who were heavily impacted by the Beirut port explosion. You can still donate here.
You can also shop Plastik Magazine's prints here.
LB.193, Urban Upcycler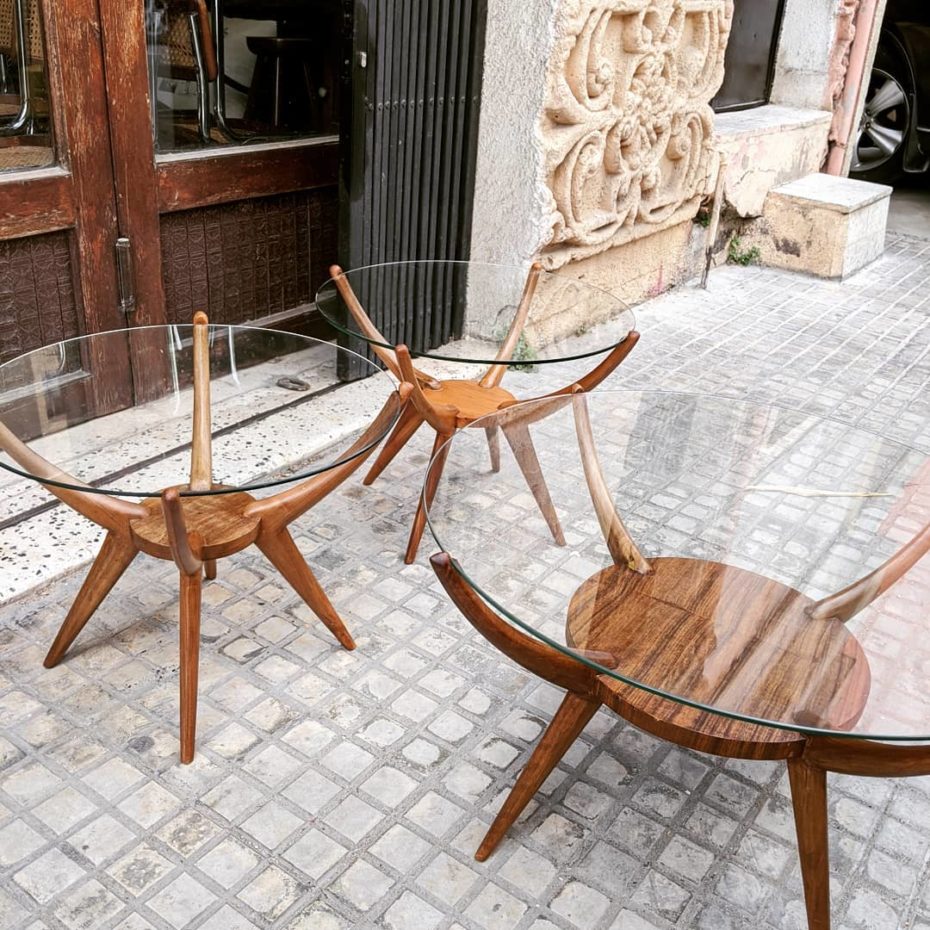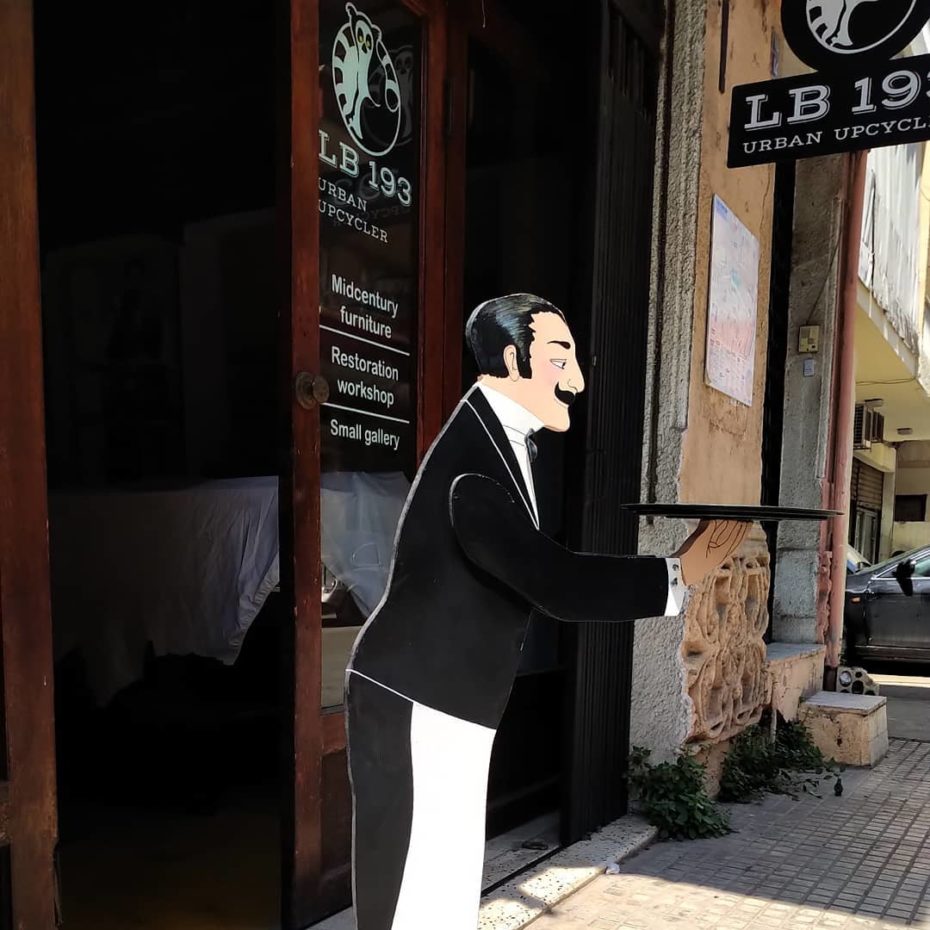 A restoration workshop of midcentury design, currently working on reopening the atelier (September 6th) to help restore people's furniture.
Follow their efforts on Instagram.
Other fundraising initiatives of note
Beit Beit Beirut: a micro-relief initiative to renovate one house at a time in the peripheries of the blast.
Lebanese Solidarity Fund for Arts & Culture: an international campaign to support the culture and the arts community within Beirut.