Yet more Wes Andersonia to keep us going until the release of The Grand Budapest Hotel, it seems as if the talent pool in the Anderson family spread further than we thought….
Welcome to the world of Eric Chase Anderson, little brother of Wes, with just as big of an imagination. In college, he also wanted to be a movie director but soon found that he preferred the stories more than the process of making them into films. And so, he became an illustrator, a really great one.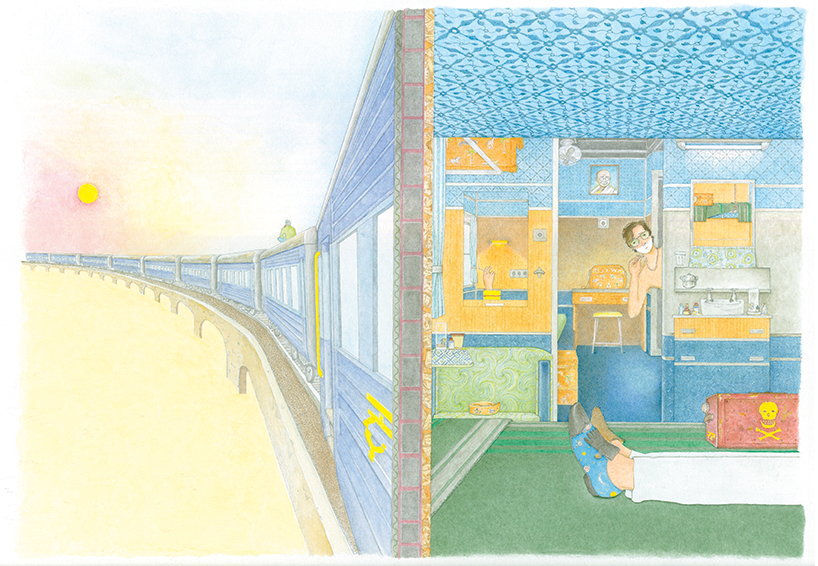 Chase loves the art of maps, and in 2005, he released his first book for young readers, Chuck Dugan Is AWOL, "a novel with maps".
Chase's father was a geologist who made a ton of maps during his time working for an oil company as a draftsman in the 1960s and his mother was an oil painter. So you can see, Mom and Dad Anderson were big influences in shaping little brother Anderson's style of illustration.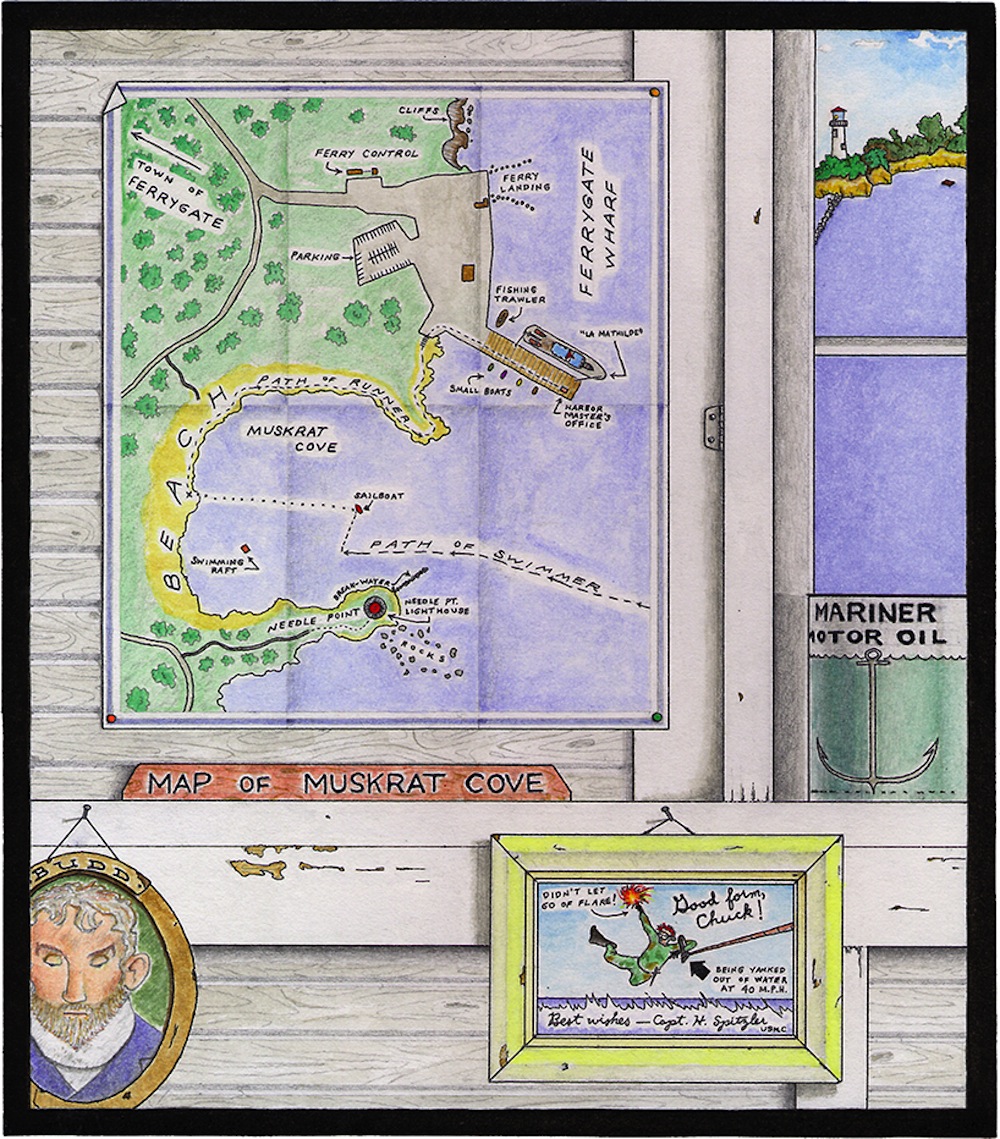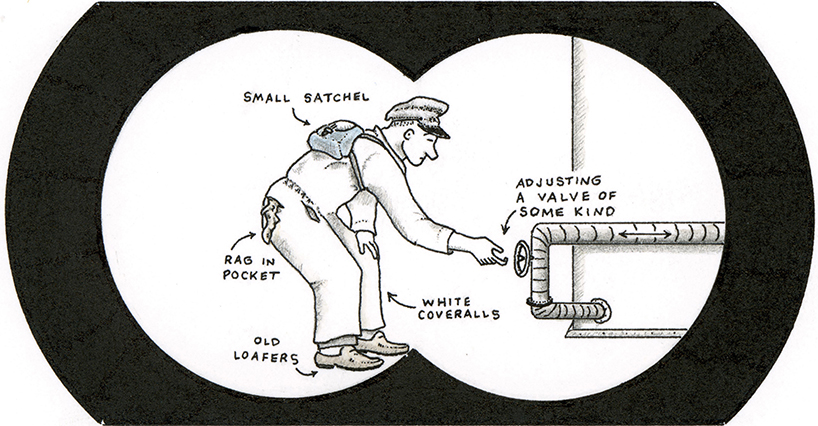 Chase gives so much detail to everything he does, almost too much detail that it's comical and charming (kind of like his brother's films). He has that innocent imagination and spirit in his illustrations that makes you want so stare at them forever and revisit your childhood mind.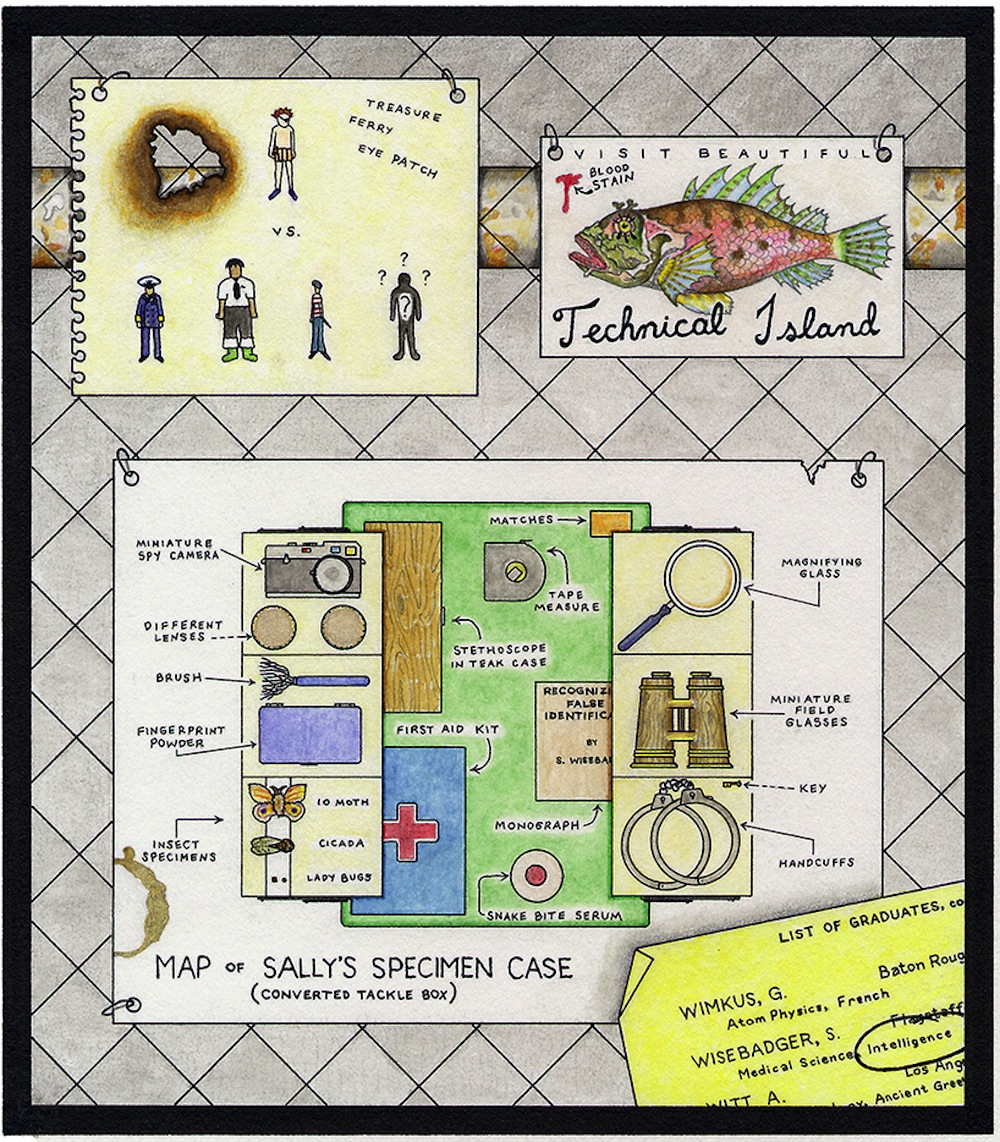 But of course, you can't be a creative genius, have Wes Anderson as your brother, and not be involved in the making of any of those fabulous films. On the contrary, although Chase didn't choose filmmaking as his own career, he has been very much involved in his brother's movies. From production design, behind-the-scenes storyboard images and promotional artwork to pretty much all the illustrations you see onscreen, Chase was the man with the pen.
Remember the colourful safari design on those beautiful custom-made Louis Vuitton suitcases that almost stole the show in Darjeeling Limited? Yep, even those little animals were drawn by Chase…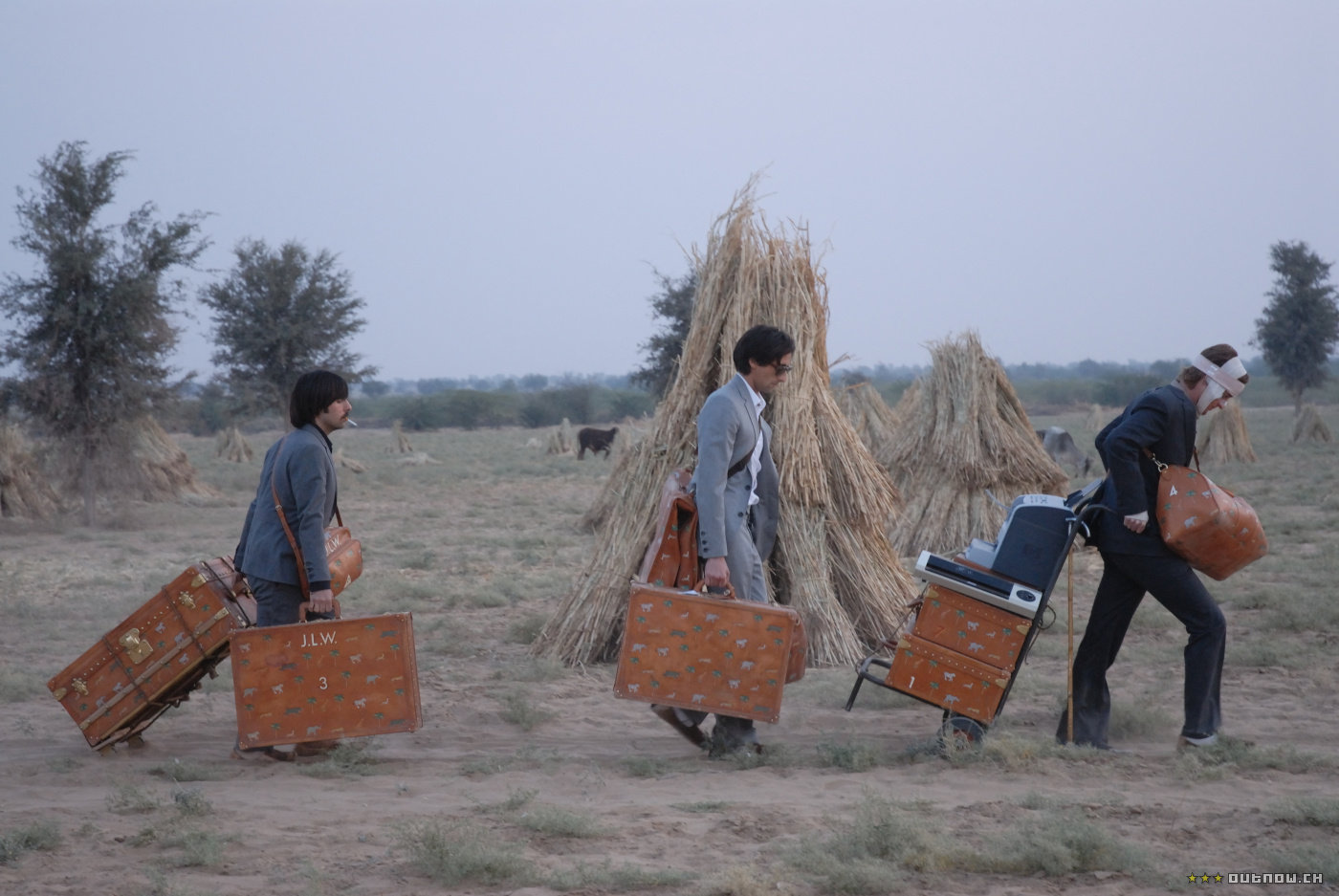 Side Note: Although you'll never be able to get your hands on that fabulous one-off limited edition luggage set (because it was sold in a private silent auction after the movie came out), I did find this iPhone cover with an imitation print you can buy!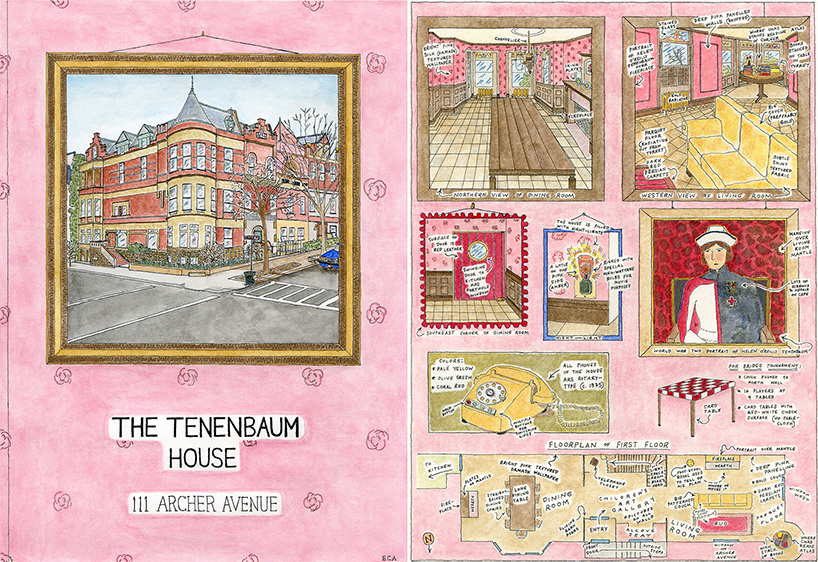 But back to Chase. So not only has he helped out his brother Wes by bringing his films to life with such things as a detailed map of each room in the Tenenbaum house for the production designers to use as guides, but he's also made personal appearances in the films too! From lending his voice as Kristofferson Silverfox in Fantastic Mr. Fox to making small cameo appearances, you can spot Chase in Rushmore, The Royal Tenembaums, The Life Aquatic with Steve Zissou and Moonrise Kingdom.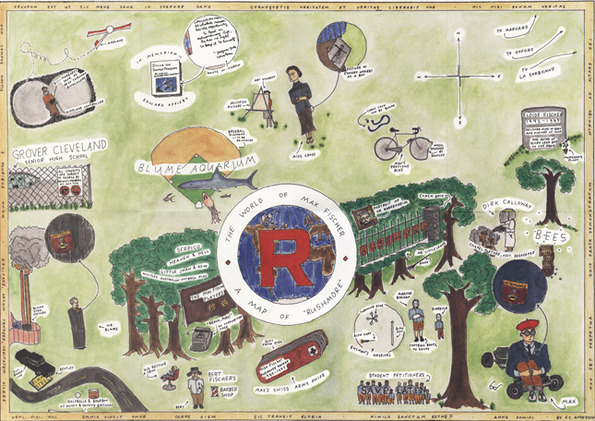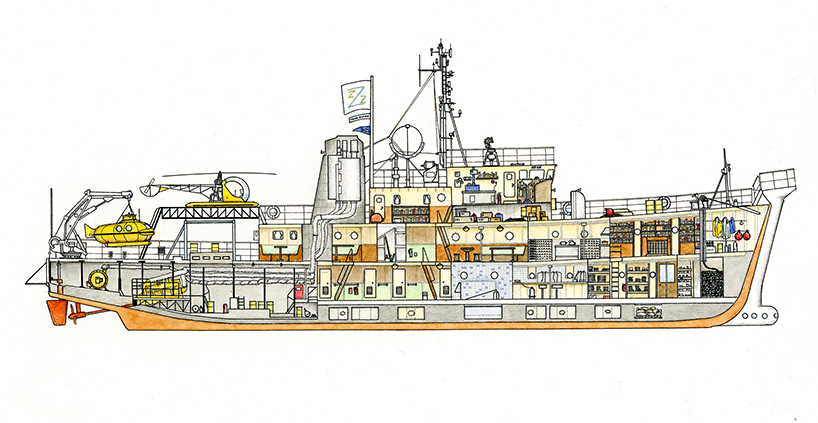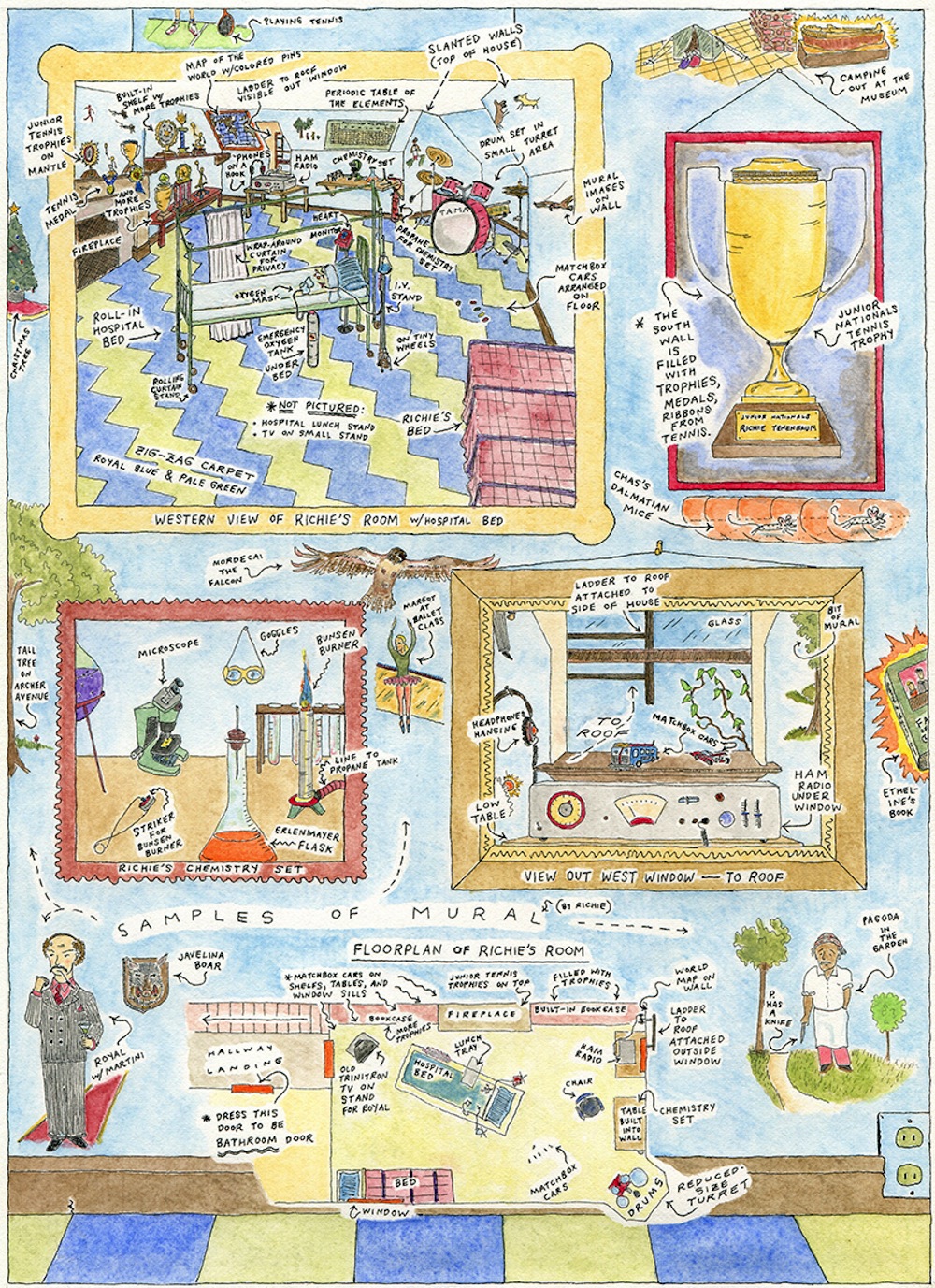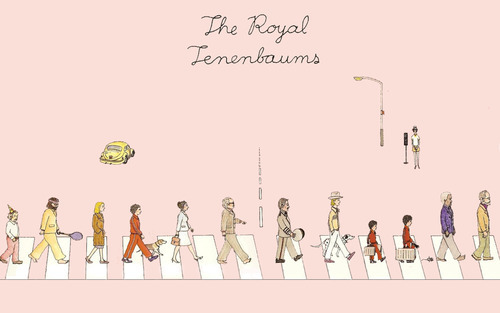 You can find an interesting interview with Chase Anderson over at Design Boom. You can also buy Chase's book, Chuck Dugan is AWOL here.
Images (c) Critereon Collection.
:::
YOU MIGHT ALSO LIKE:
.