Tina Turner rocks the stage at the Lake Amador Gold Rush Festival of 1969, when an estimated 40,000 people flocked to the small Californian county and its surrounding hills from all over the country to experience love, peace and rock n roll…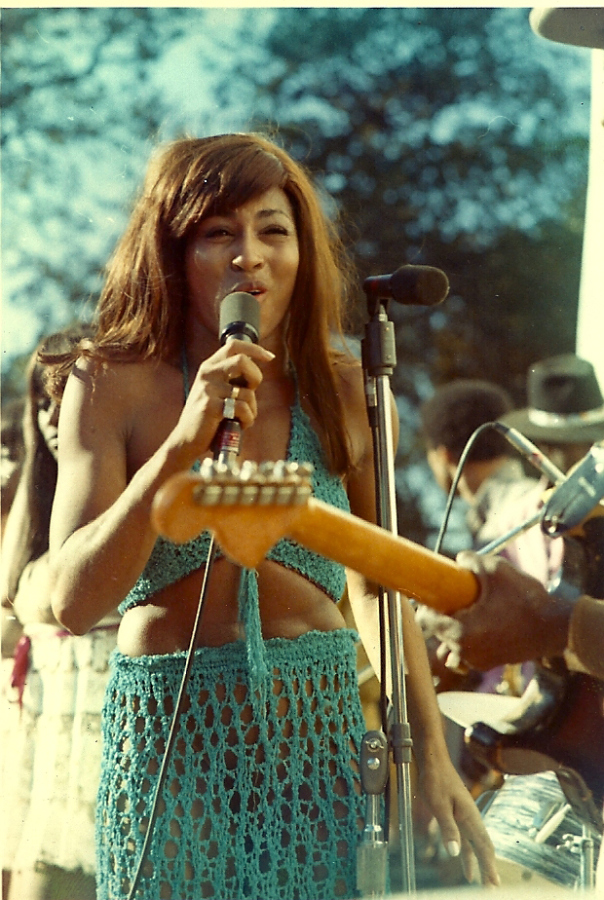 Steve Rudzinkski submitted these photographs he took in 1969 to Merced Music:
"I was in the Navy in Stockton at rough and ready island.  I said I was with UOP newspapaper to get onstage. (little white lie)."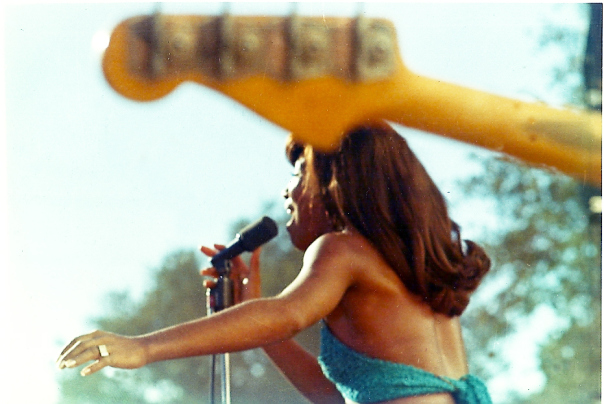 "She was in her prime except for that Ike thing"– Merced Music.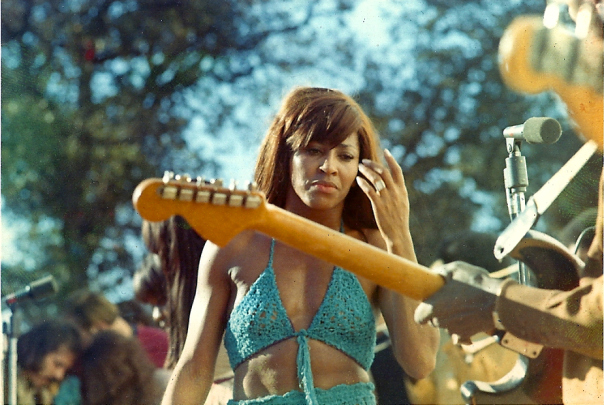 Below is the flyer for the lesser-known hippie festival that took place in 1969,  featuring headliners Ike & Tina Turner and Santana.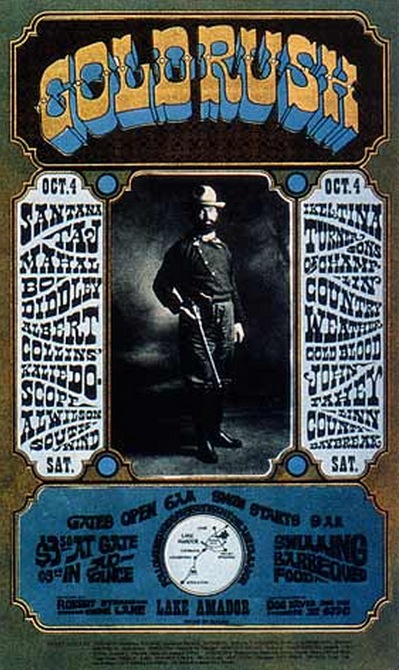 The hippies came dressed in typical hippie-frocks – including serapes, chino pants and even donning nothing at all.
Reminiscent of the Woodstock concert in New York the same year, drugs played an integral part at the Gold Rush Rock Festival. A journalist from the Sacramento Bee in 1969 reported that the air was hazy with marijuana smoke that was mixed with the dust kicked up by thousands of sandal-wearing youths…
"40,000 people jammed the banks of Lake Amador to sunbathe, drink wine, smoke marijuana and listen to an all-star roster of musicians at the Gold Rush Rock Music Festival. Since the crowd was peaceful, Amador County sheriff's deputies chose to ignore the drug use and skinny-dipping. The entertainment included Ike and Tina Turner, Santana, Bo Didley, Sons of Champlin and Taj Mahal."
James Hackworth was 22 years old when he and his wife and two kids ventured to Lake Amador for the weekend of music and recalls the camaraderie and good time they had.
"I remember looking over a sea of people and everyone was really happy and full of enthusiasm," remembered Hackworth. "The music was the catalyst that drew us together. It really was a time of believing in love and peace for humanity."
Accounts / flyer via The Sixties and Flickr
Photography (c) Steve Rudzinkski