1. A House Truck
"House truck at the tui community" is sadly all the information we get on this awesome old automobile, found on Flickr. UPDATE! Thanks to the awesome power of the internet, our article was brought to the attention of a certain Anna Lakeman, from the rural Tui commune in New Zealand. She writes in the comments: "The house truck is well known to me. It is the first home I had at Tui Community, and it's still there! My daughter was conceived in that Truck, and my ex-partner lived in it for years."
2. A Lettering Project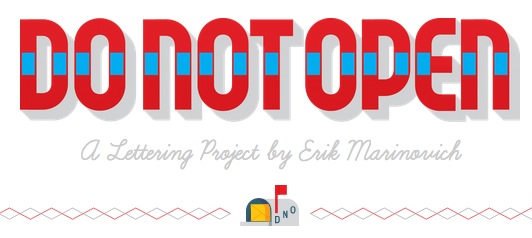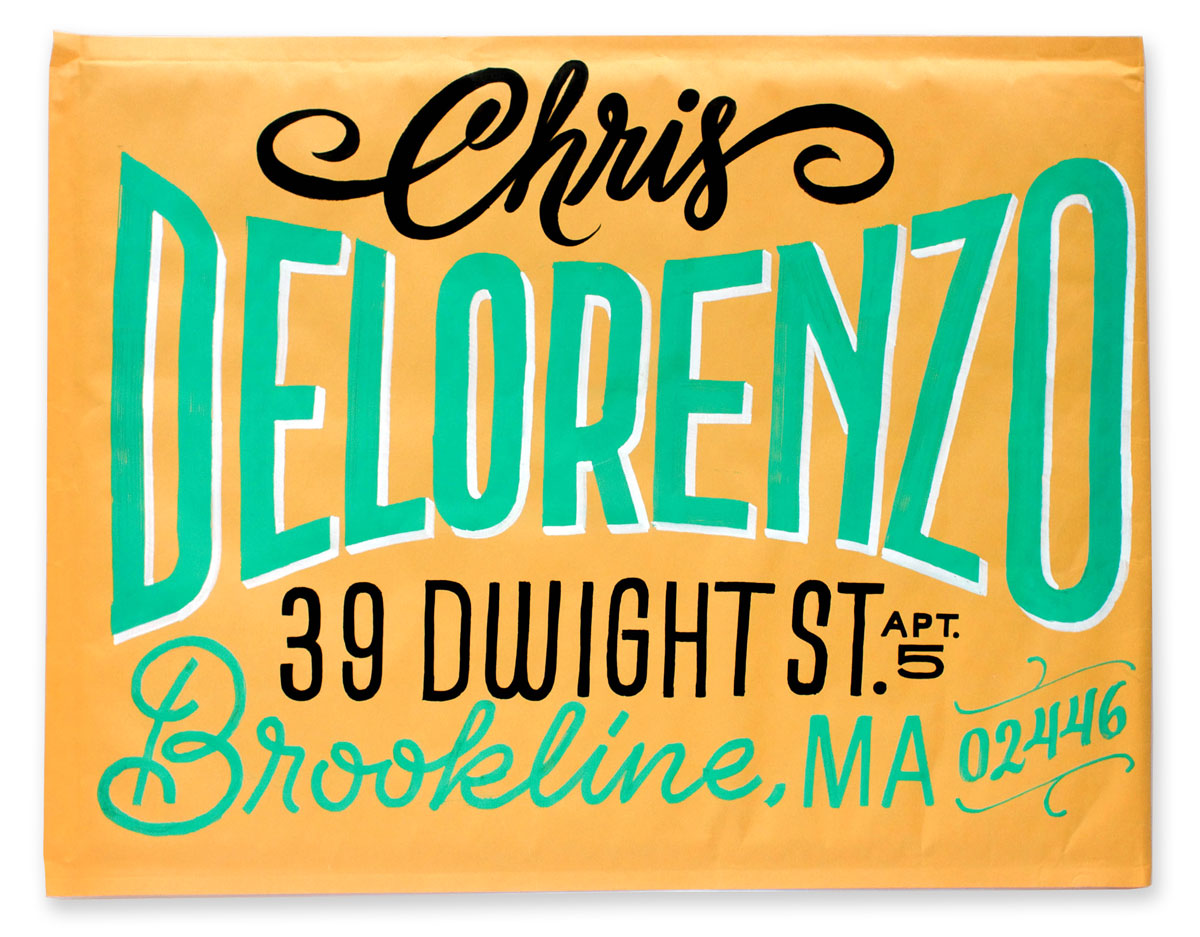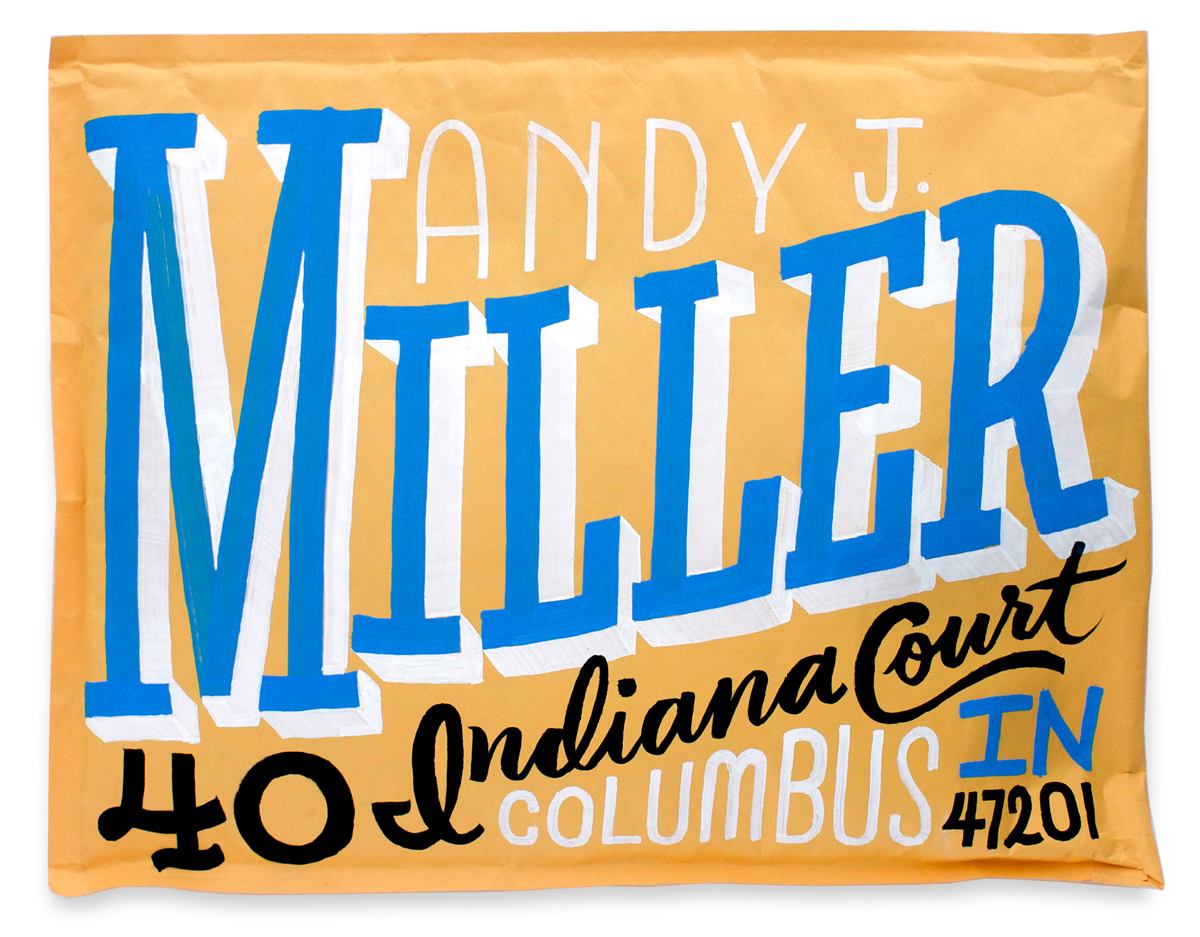 Over the years typographer extraordinaire, Erik Marinovich of Friends of Type has been sending custom manila envelopes to his friends and colleagues and documenting them through his Instagram. He's now decided to open this project to the public and offer these one of a kind hand lettering envelopes to everyone. Each envelope (mailed inside another envelope for protection) will be unique to however he's decided to arrange your name and address. You can purchase your envelope artwork now on DoNotOpen.it and you know, proudly frame it somewhere.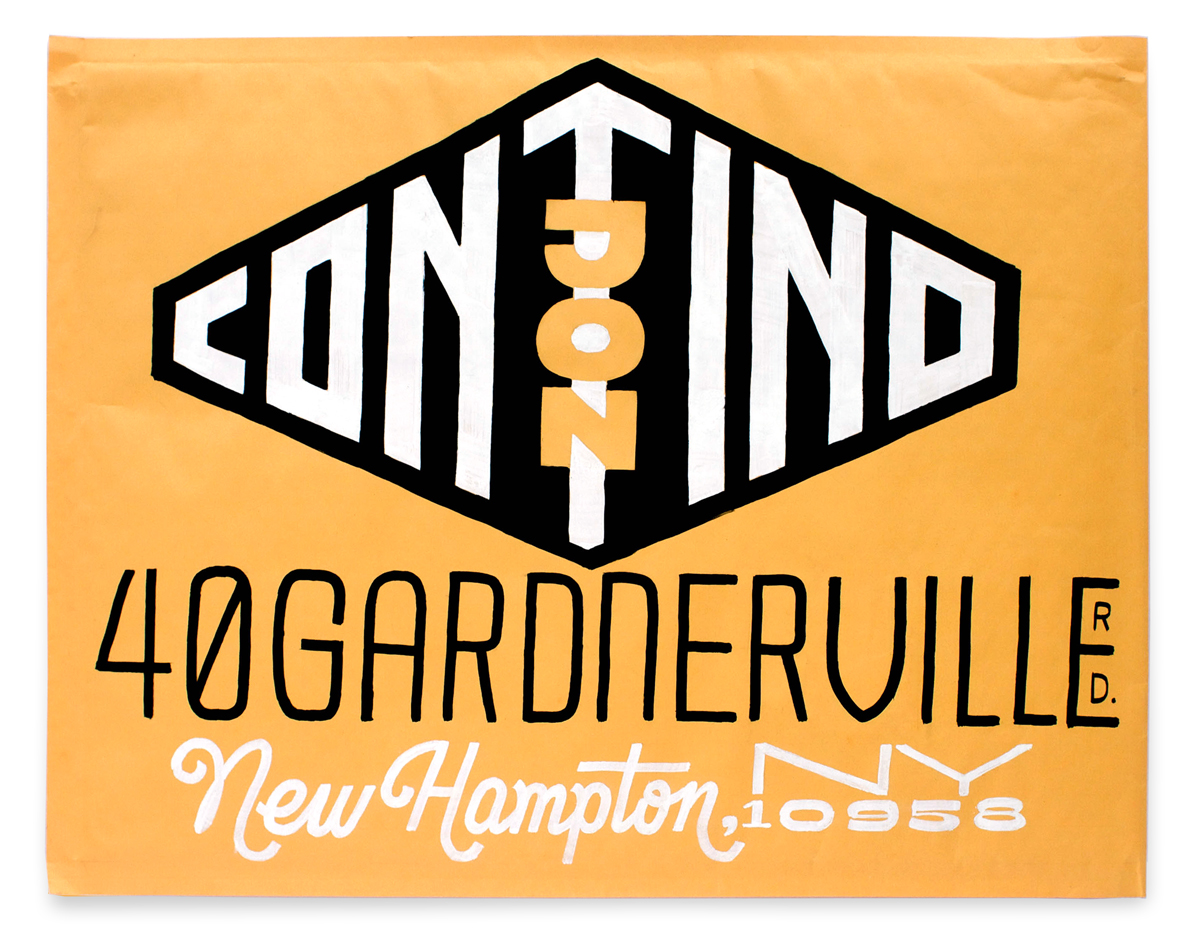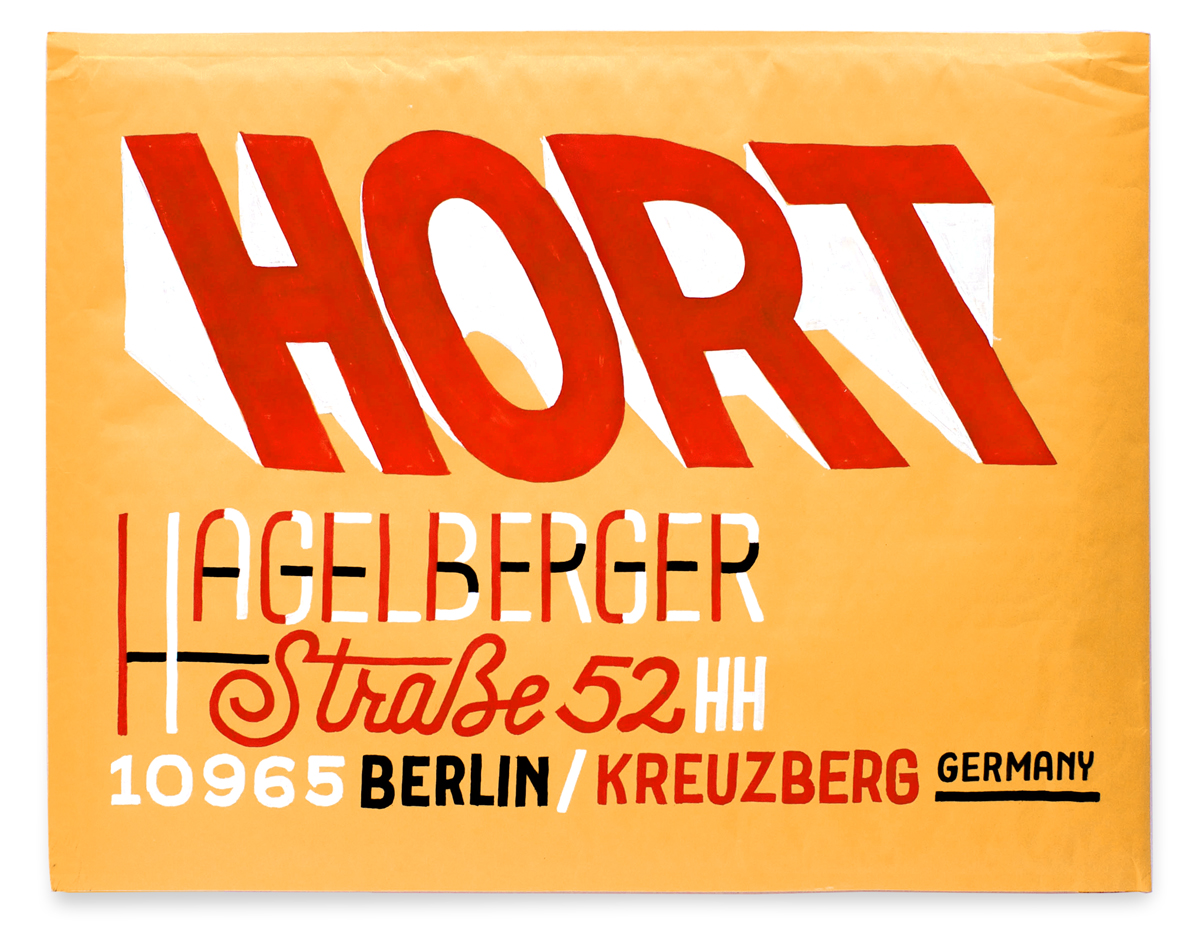 3. Fake Street, China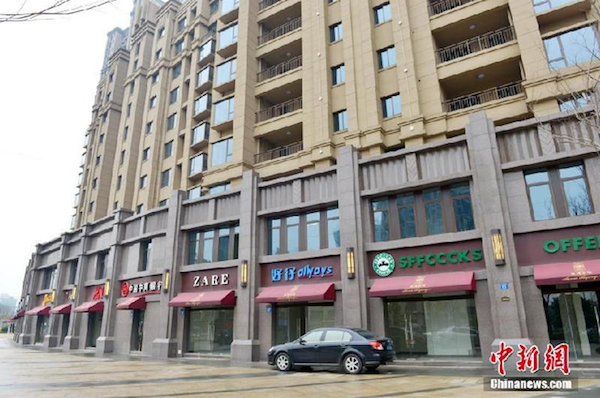 A row of knockoff stores have popped up at a new shopping street in Wuxi, Jiangsu Province.
Developers of the Shimao Skyscrape complex have filled the first floor of the building with businesses that use logos and names similar to those of well-known brands, reported Chinese-language China News Service.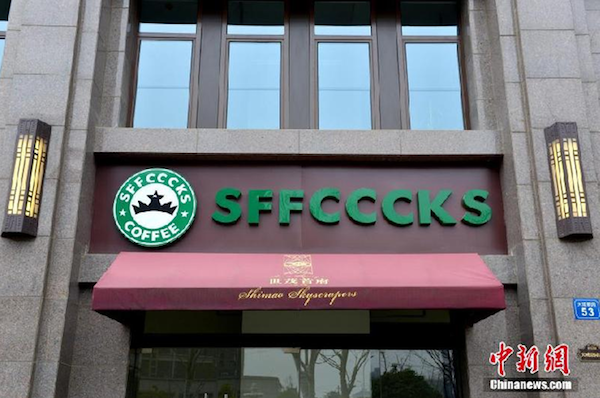 The street features copycat logos of brands like Starbucks, Hugo Boss, H&M, Zara, and not even China's biggest bank, Industrial & Commercial Bank of China (ICBC), has been left untouched by the counterfeiters.
Similar incidents have happened in China before. Those responsible have claimed that the copycat businesses are used as "marketing tools" to attract more investors.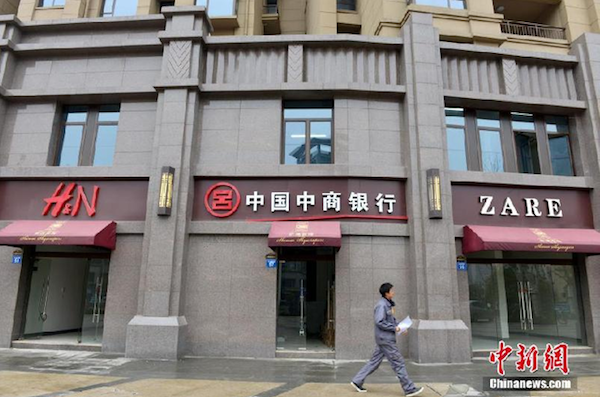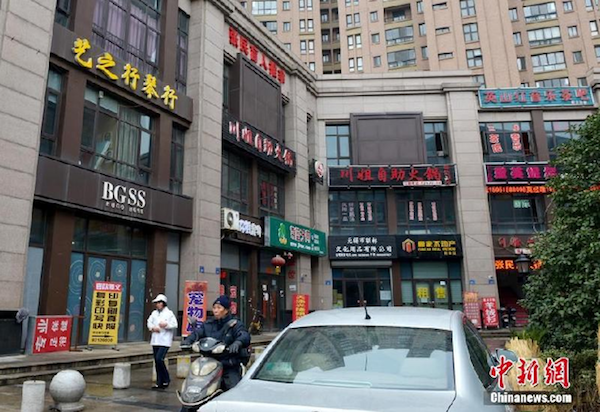 Found via Design Taxi on GB Times
4. One of Picasso's Sketchbooks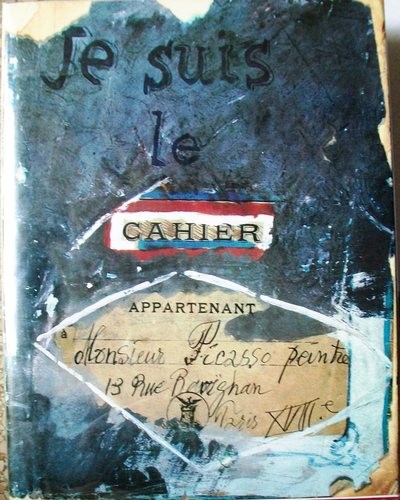 Found on the English Group
5. David Bowie through the Ages Infographic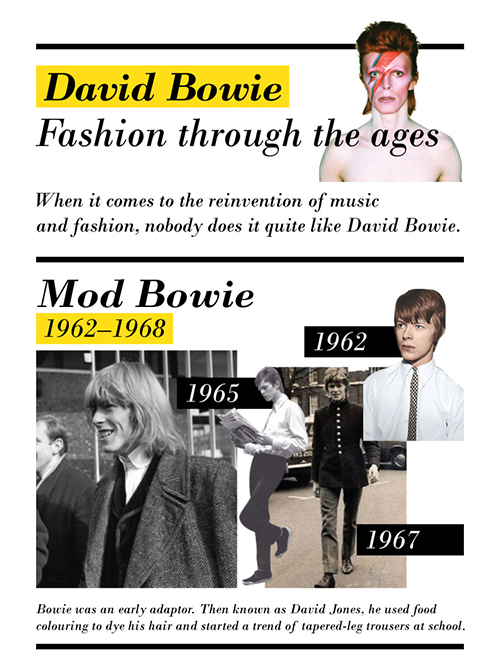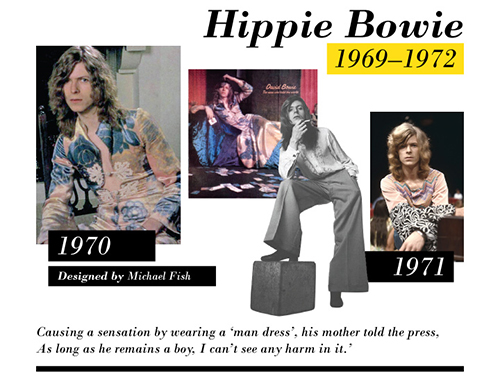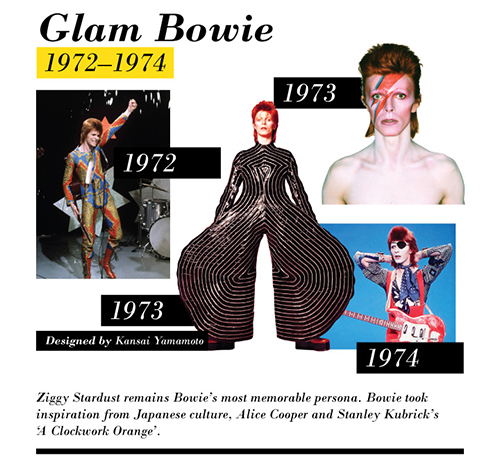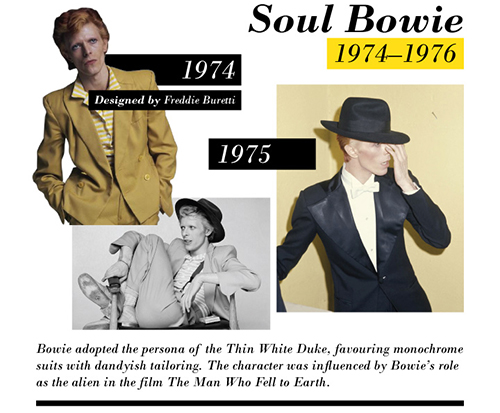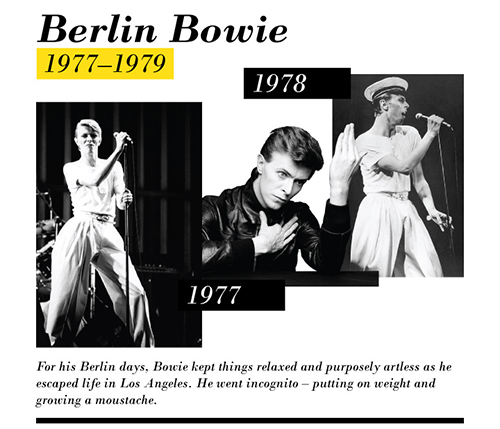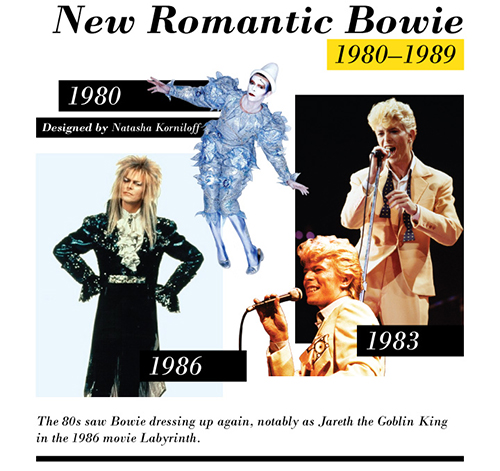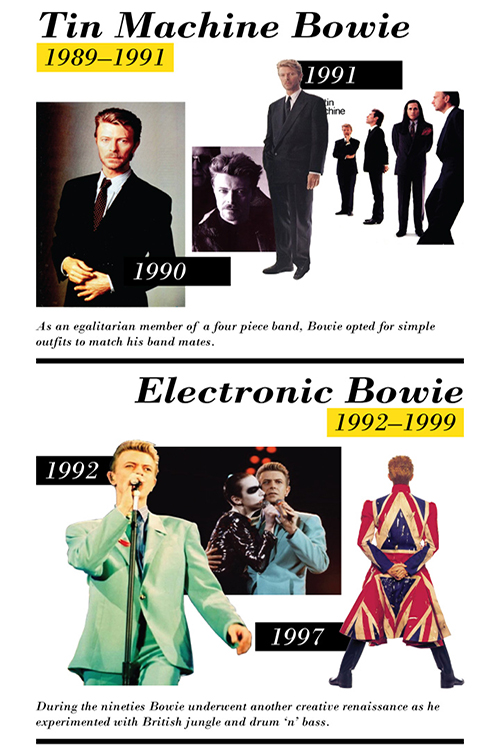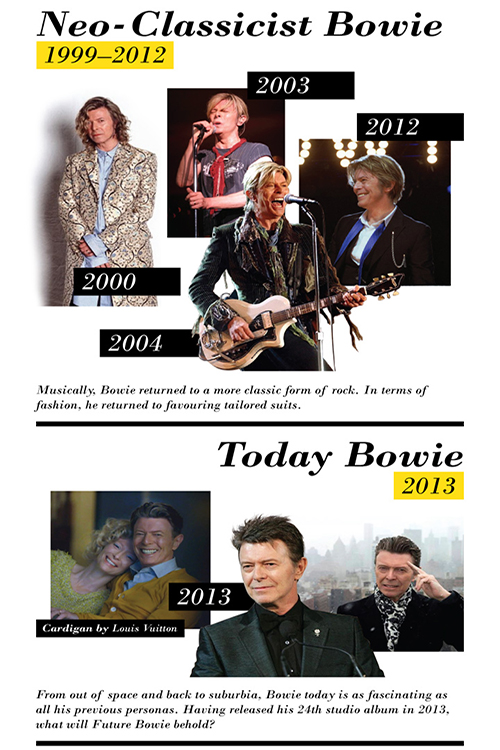 Inforgraphic source found here.
6. Airport Code Pillows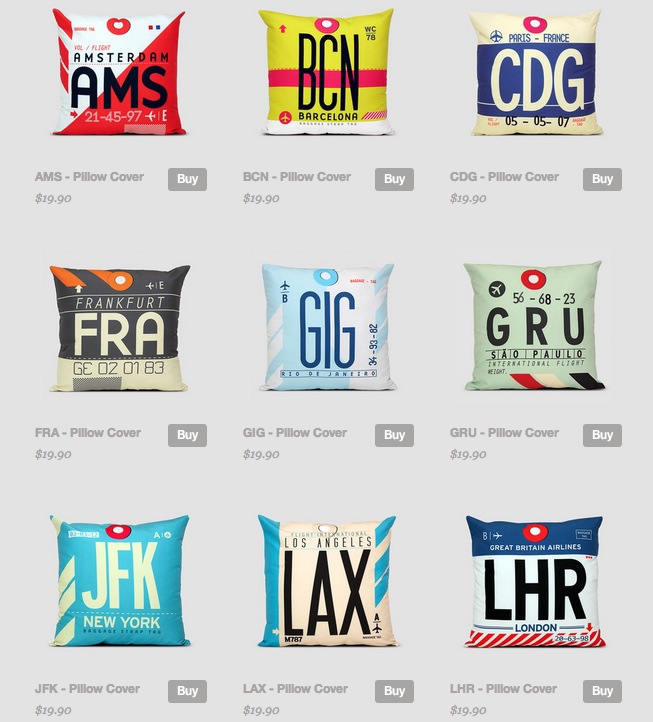 Shop Airportag.com.
7. Heath Ledger and Michelle Williams with a message for the Paparazzi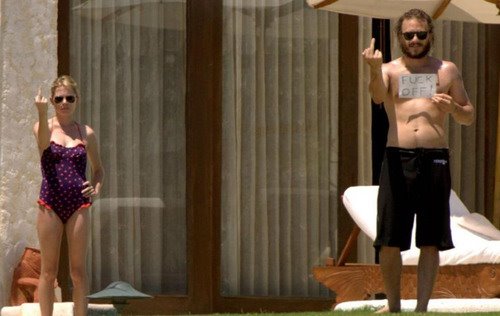 Found on We Heart it
8. Nutella Crepe Cake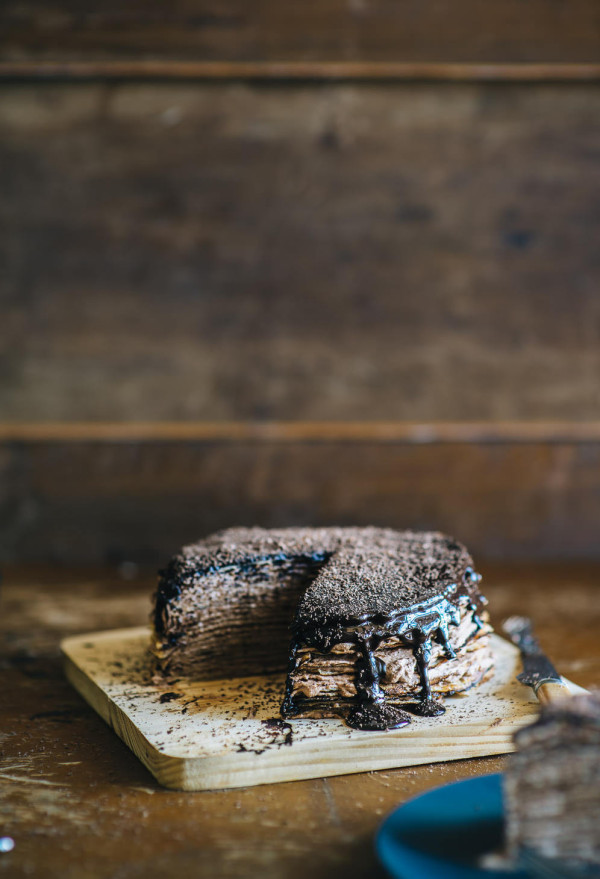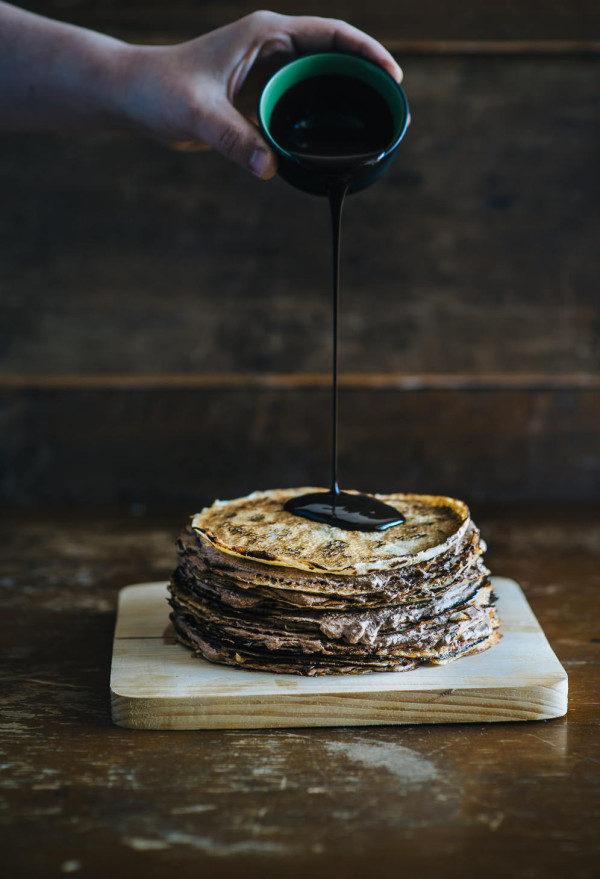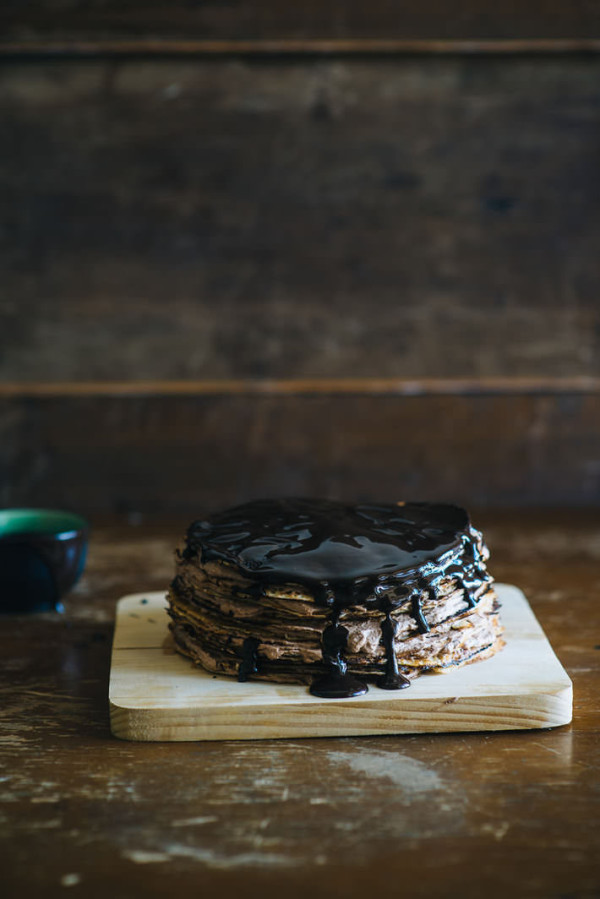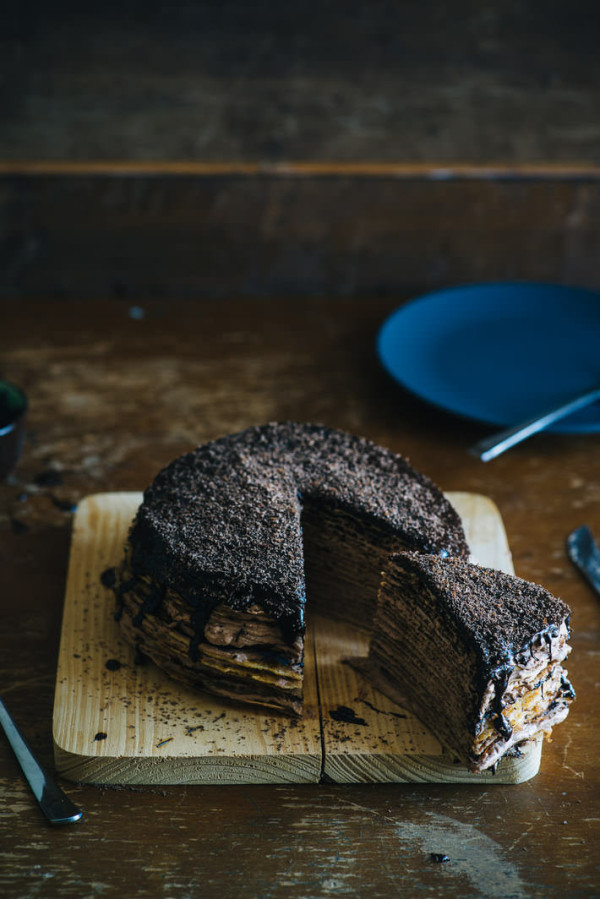 Recipe found on Souvlaki for the Soul.
9. A House in Normandie, France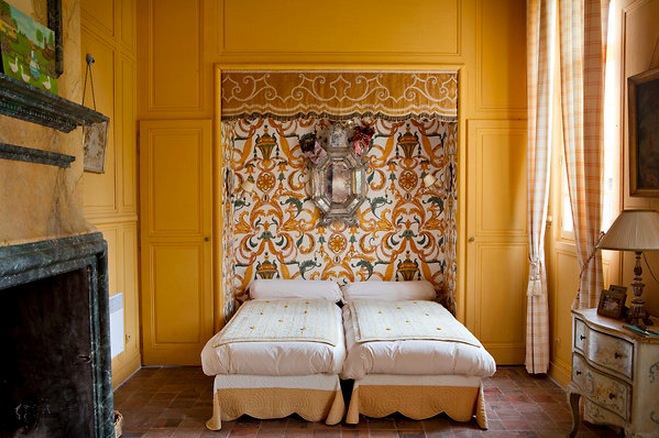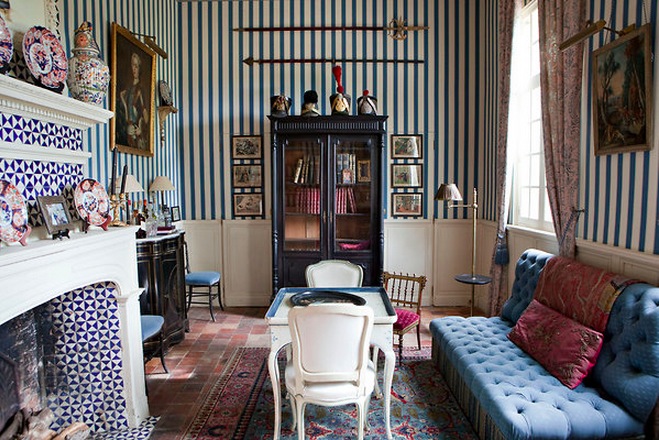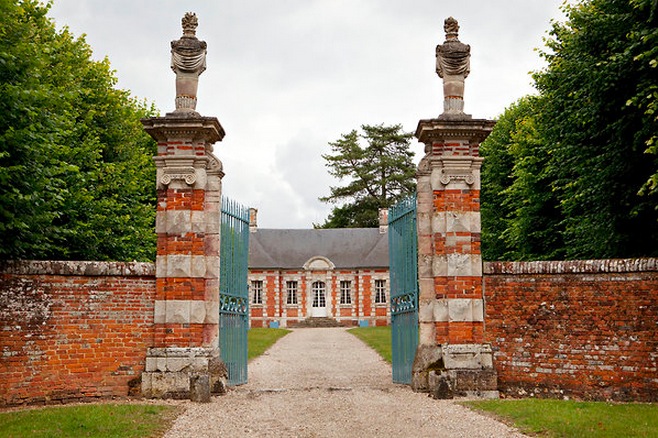 Chateau, manoir, petite folie, Saint-Calais was built in 1663 as a hunting lodge. Found on the New York Times.
10. The Great Manta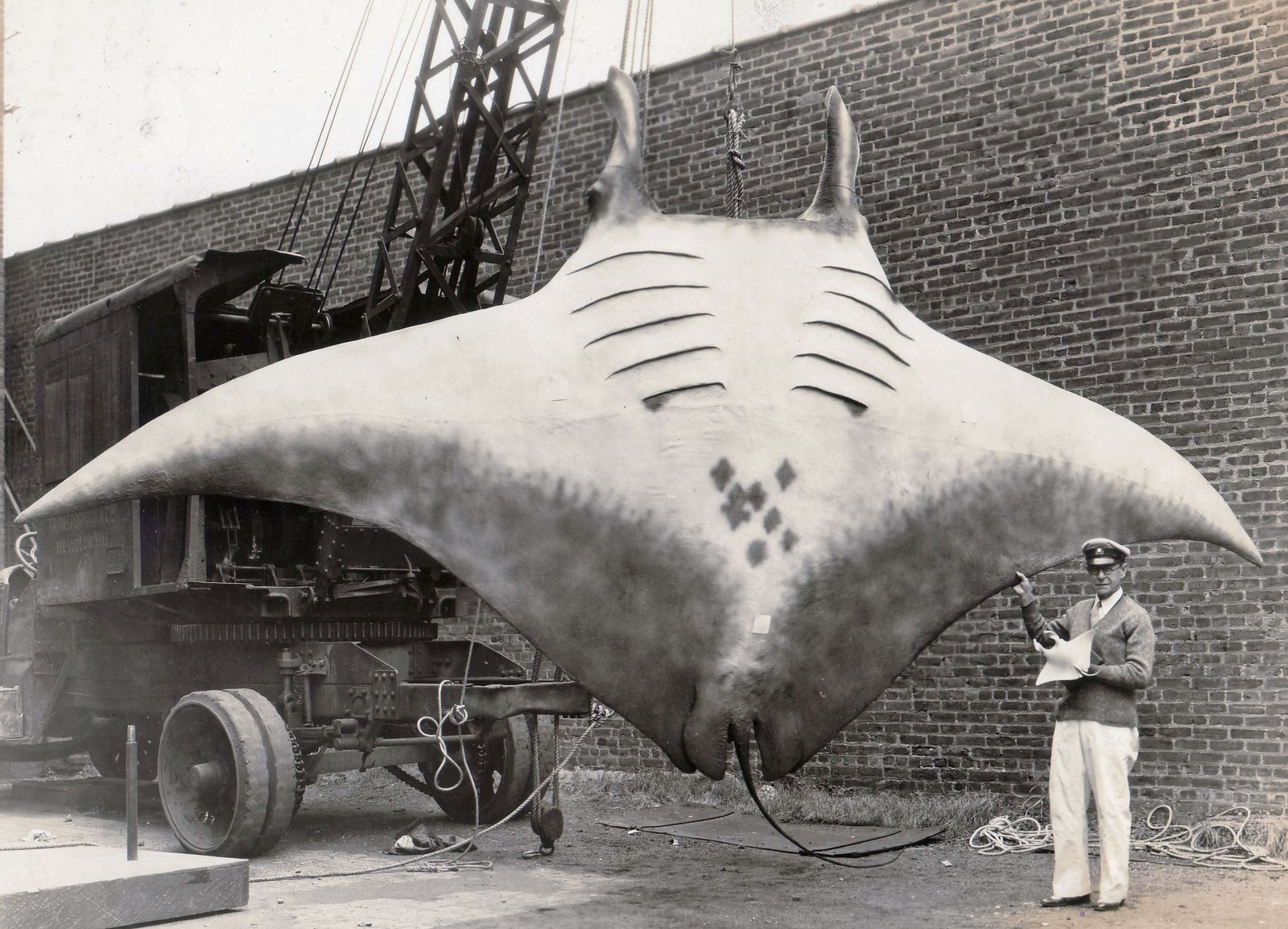 "The Great Manta" that was captured by Captain A.L. Kahn on August 26, 1933. The huge ray was reported to have weighed over 5,000 pounds and measured more than 20 feet across the wing. The critter was caught when it became fouled in the anchor line of the "MISS PENSACOLA II" and was unable to free itself. The ray was towed to Feuerbach and Hansen's Marina in Brielle, New Jersey where it was hoisted ashore with a travel lift. Found here.
11. A Restored Gypsy Wagon for Sale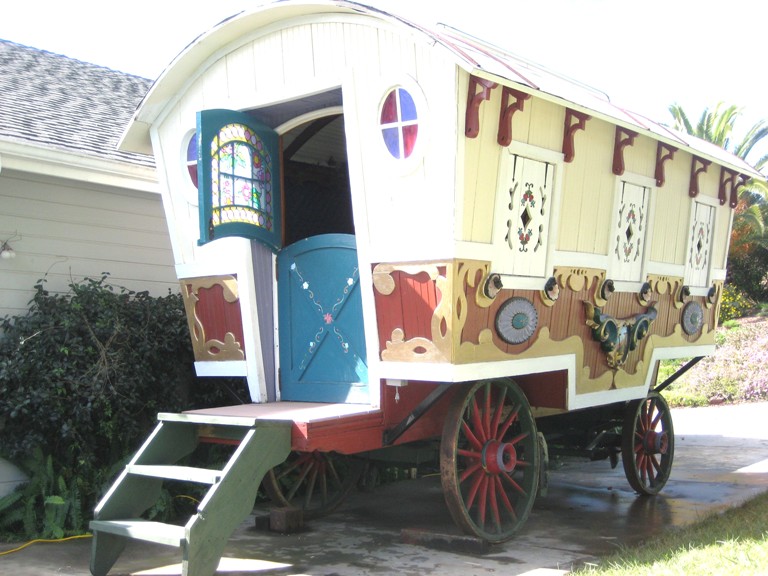 Yours for $29,000.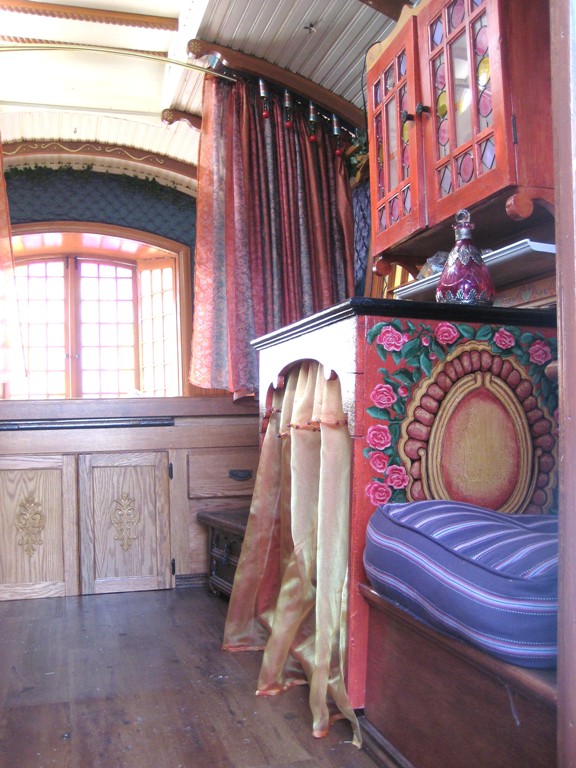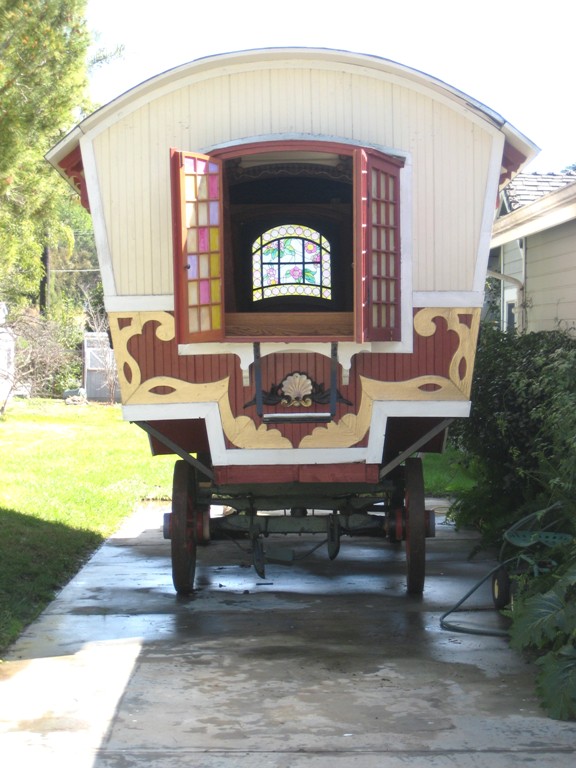 It was found by the current owners on eBay in Barstow California and had been last used as a movie prop from a PeeWee Herman movie, Big Top in 1988.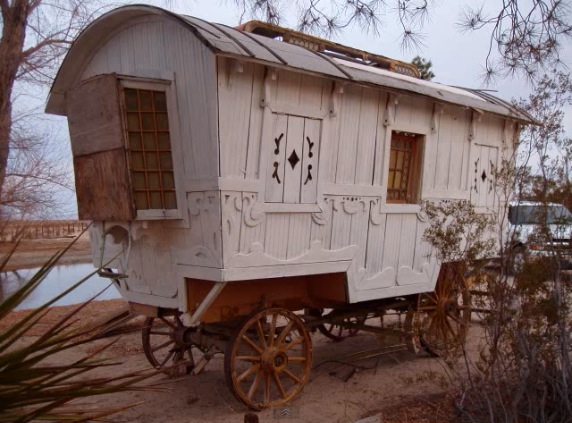 Covered in desert dust and its roof caved in, the gypsy vardo was in rough shape. The new owners moved it 150 miles to San Diego and fully restored it.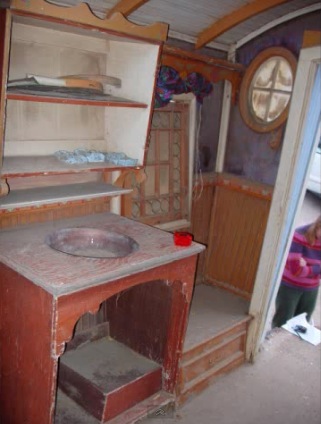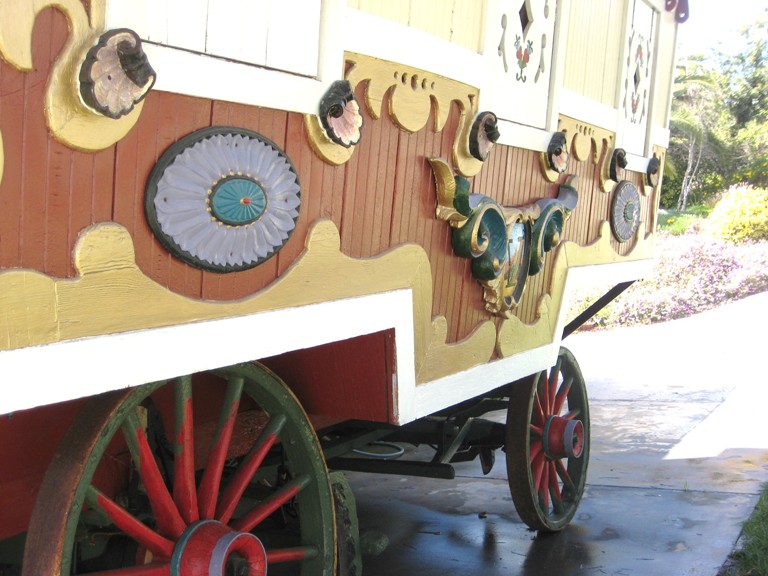 12. Café String Lights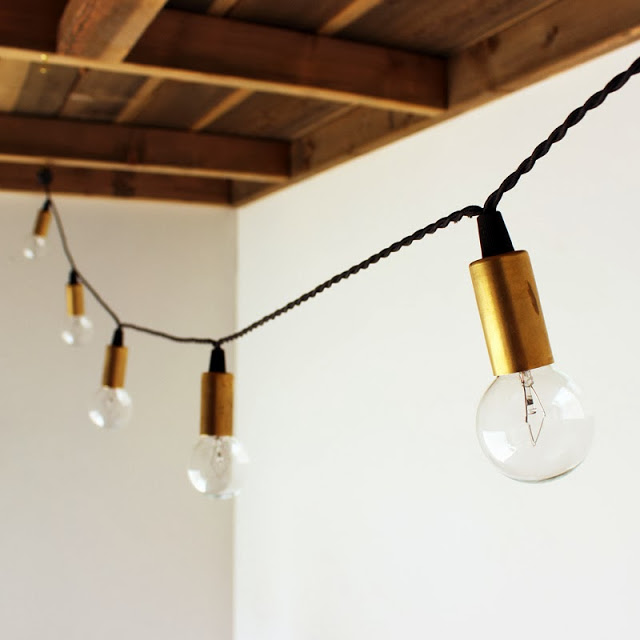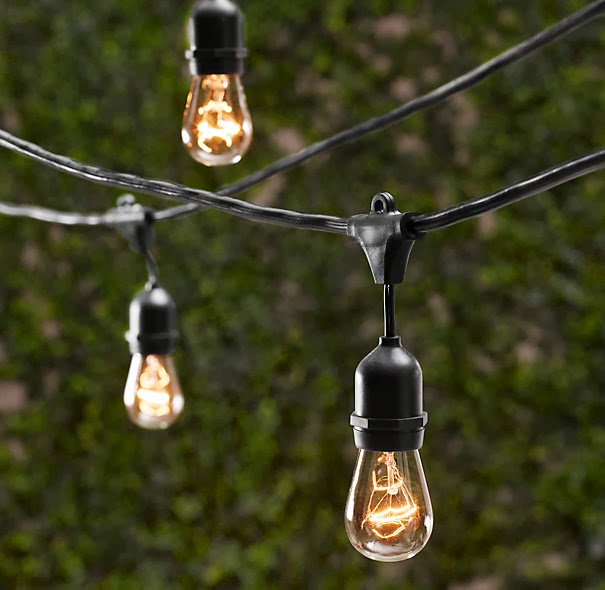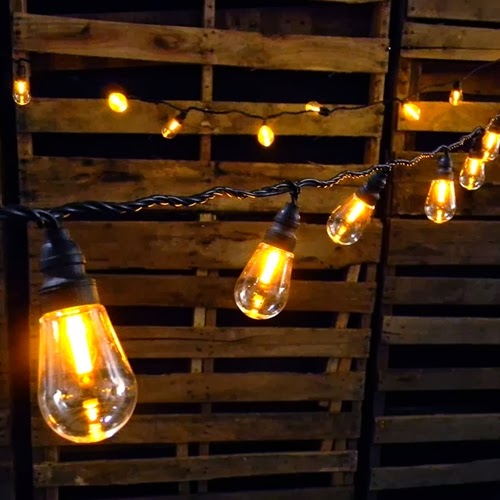 These just make a room. I found several options: LightsforAllOccasions / BarnLightElectric / One Forty Three/ Granit
13. The Last Projectionist of East London
[vimeo http://vimeo.com/80799875]
The Way of the Dodo follows Ümit Mesut, a colourful East London shop keeper, as he fights to keep his passion for celluloid alive in an ever changing digital world….He strikes the switch, then the lamp and the show begins. Directed & Produced by Liam Saint-Pierre.
:::
YOU  MIGHT ALSO LIKE:
.