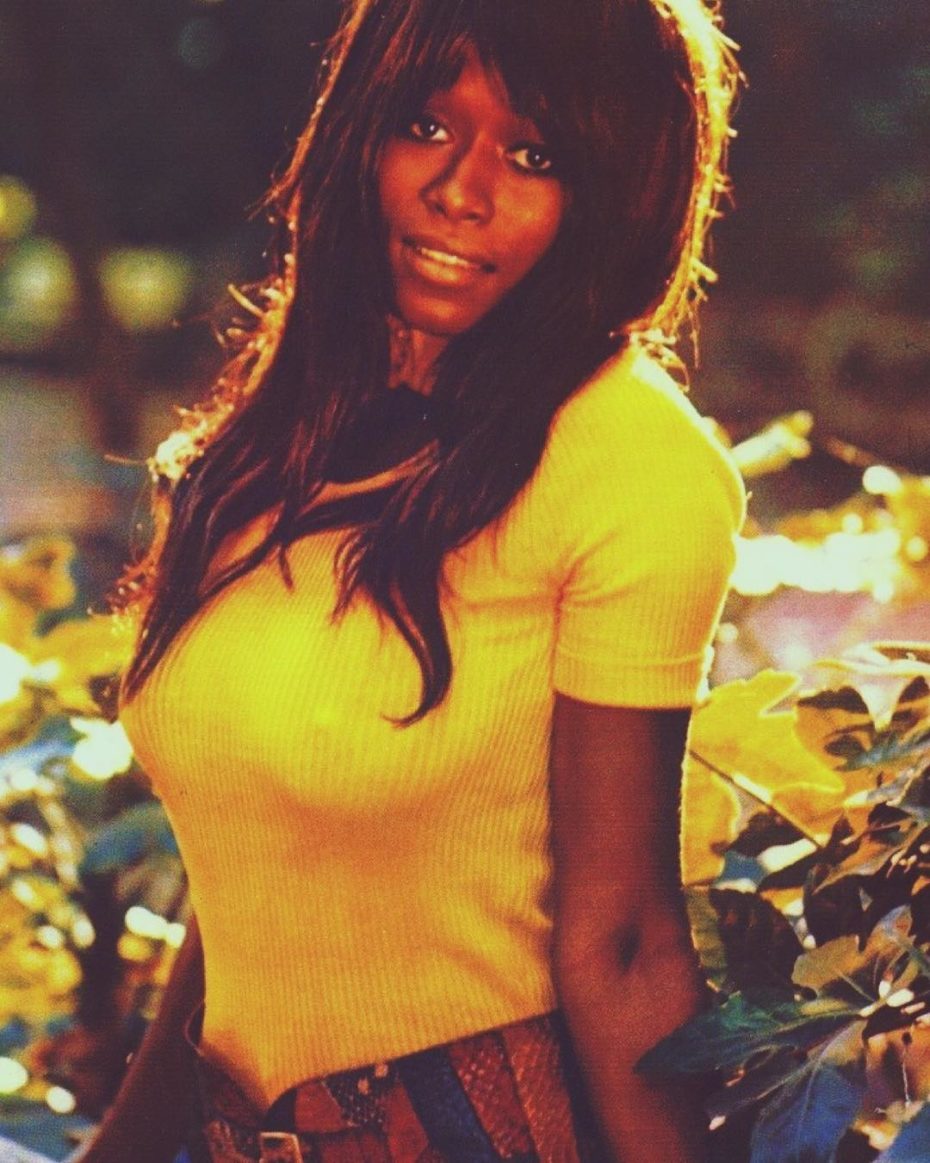 No one could shake it like Claudia Lennear. Or sing, for that matter. The 1960s-70s vocalist backed some of the music industry's greatest talents, from Ike and Tina Turner to Joe Cocker; George Harrison to Stephen Still, but emerged as a powerhouse performer in her own right. "A tour de force from start to finish," in the 1973 words of Rolling Stone. Mick Jagger wrote "Brown Sugar" for her. David Bowie immortalised her in"Lady Grinning Soul." She's smart, sexy and a hard worker to boot, and she's our vintage muse du jour…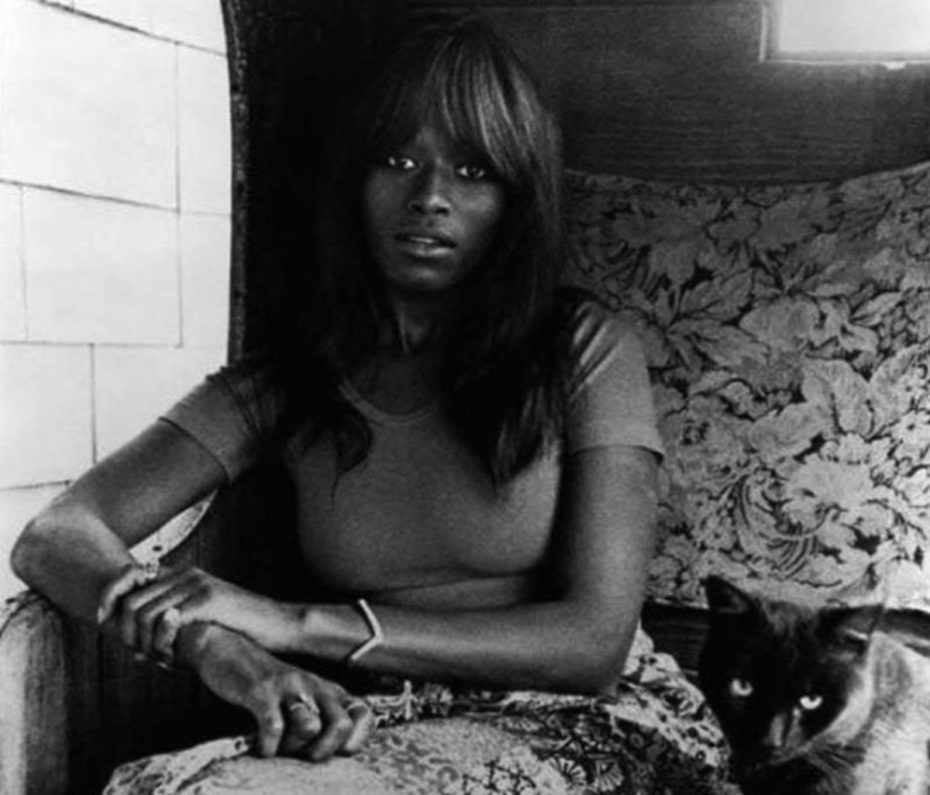 Lennear grew up in Providence, Rhode Island, taking notes on Little Richard and Gladys Knight. She took piano classes, but thanks her mother for teaching her to harmonise with the soundtrack of South Pacific (1958). In Lennear's final year of High School, the family moved to Pomona California. Initially heartbroken to leave to her friends on the East Coast, Leannear later realised the move was a blessing in disguise: she was inching her way closer to Los Angeles music scene. She enrolled in university, and started performing around town in an R&B Doo Wop band, The Superbs: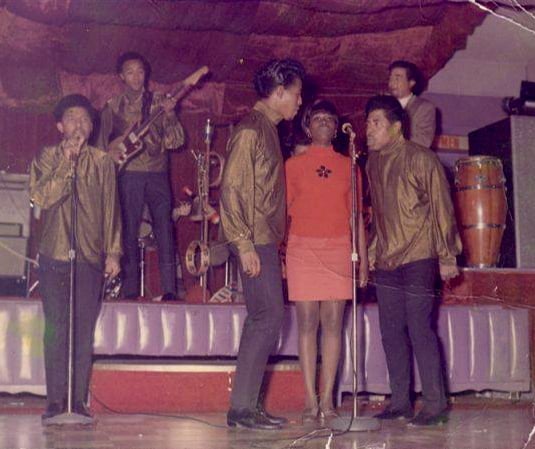 "We worked together for a year or so promoting 'One Bad Habit' a song which had become a local hit. Then, I auditioned for Ike Turner and he hired me for my singing and Tina approved my dancing."
That's the thing about showbiz: in addition to luck, timing, and talent, you usually have to have to be a triple threat. Lennear was a looker, an excellent singer, and a dancer who could hold her own with Tina. She spent the next three years performing with Ike and Tina as an "Ikette," learning to hone her own skills as a singer-songwriter.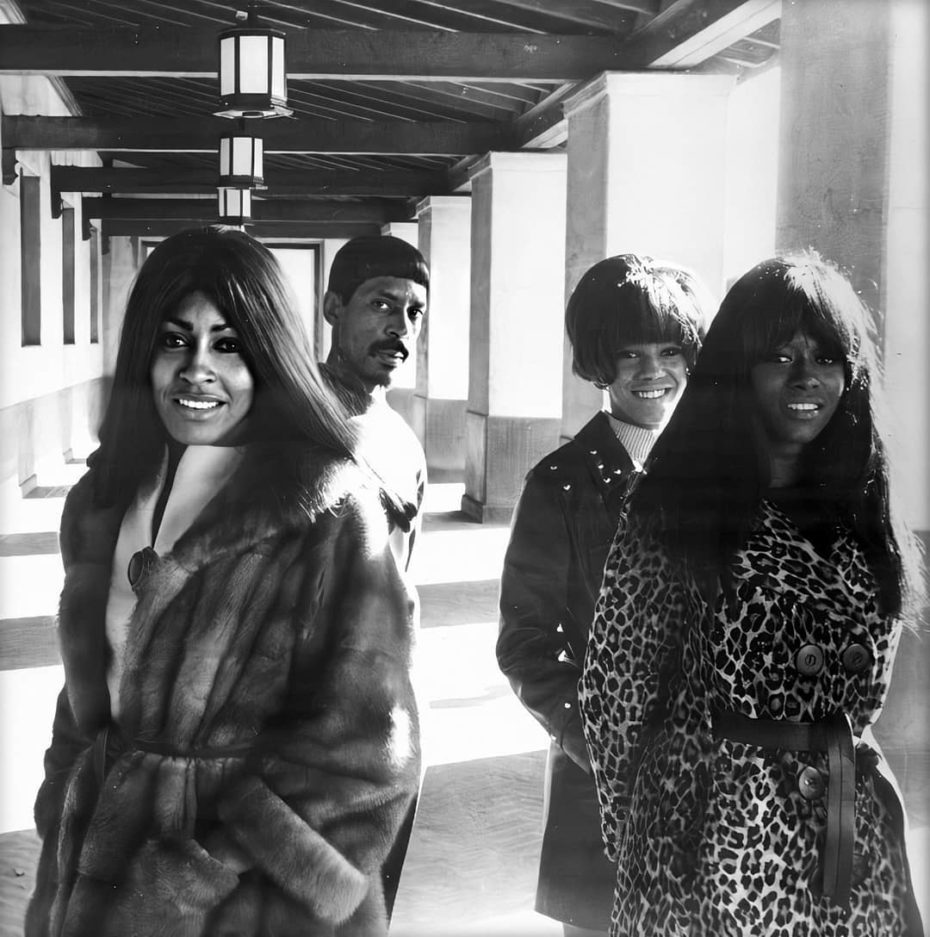 Ike's vision, she'd later say, was to make the Ikettes into the ultimate eye candy. The styles were hip, but the moves were hipper; the group travelled across the country performing at the duo's peak. When they opened for the Rolling Stones, Lennear struck up a relationship with Mick Jagger that would forever leave its mark on rock 'n roll history. "She was like, the really hot one of the Ikettes," Jagger said in the Oscar-winning documentary, 20 Feet to Stardom (2014), which traces the stories of influential background singers, "a beautiful girl." They dated for a while, with Jagger writing 1971's "Brown Sugar" for her:
"It was an on-off thing because of our different schedules," Lennear later said, "but we would talk all the time on the phone. He was a lot of fun to be with, although his public persona is quite different to the way he is in private. I found him a quiet guy who was very British, with good manners, so I was always smitten by his behaviour." Though they eventually parted ways, Jagger had helped introduce her to Gram Parsons (The Byrds, The Flying Burrito Brothers), who in turn moved in the same circles as Joe Cocker and Leon Russell – and so on, and so on. The music scene was like one big game of telephone, and if you were sharp, you get what you wanted out of the receiver.
Lennear toured with Joe Cocker, and sang on his 1970 album, "Mad Dogs and Englishmen"; she toured with Leon Russell, performed at George Harrison's groundbreaking "Concert for Bangladesh" alongside Bob Dylan and Eric Clapton. She posed for Playboy. She was tearing up the music and social scene. I mean, who else have you ever seen turn Andy Warhol – King of Cool – into a giggling dork?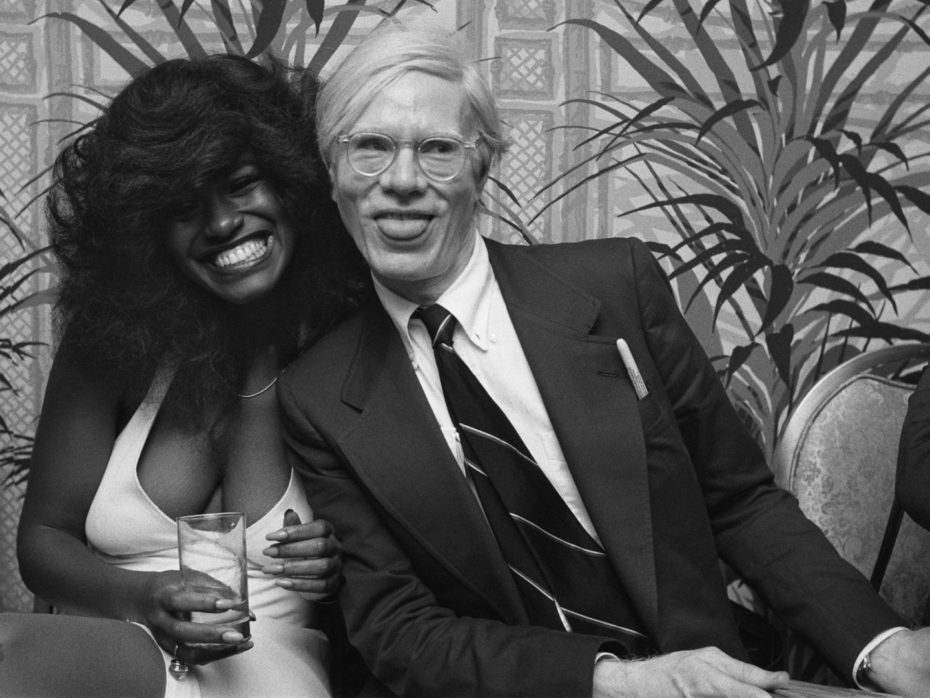 Speaking of which, all this talk of her style calls for a brief interlude of her fashion swag: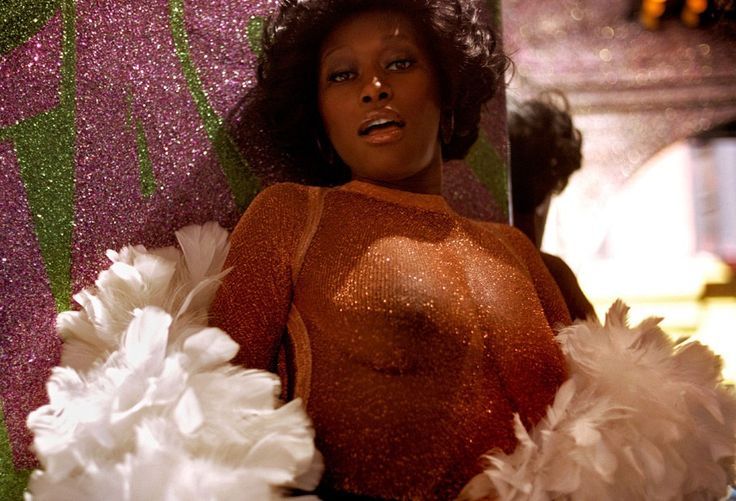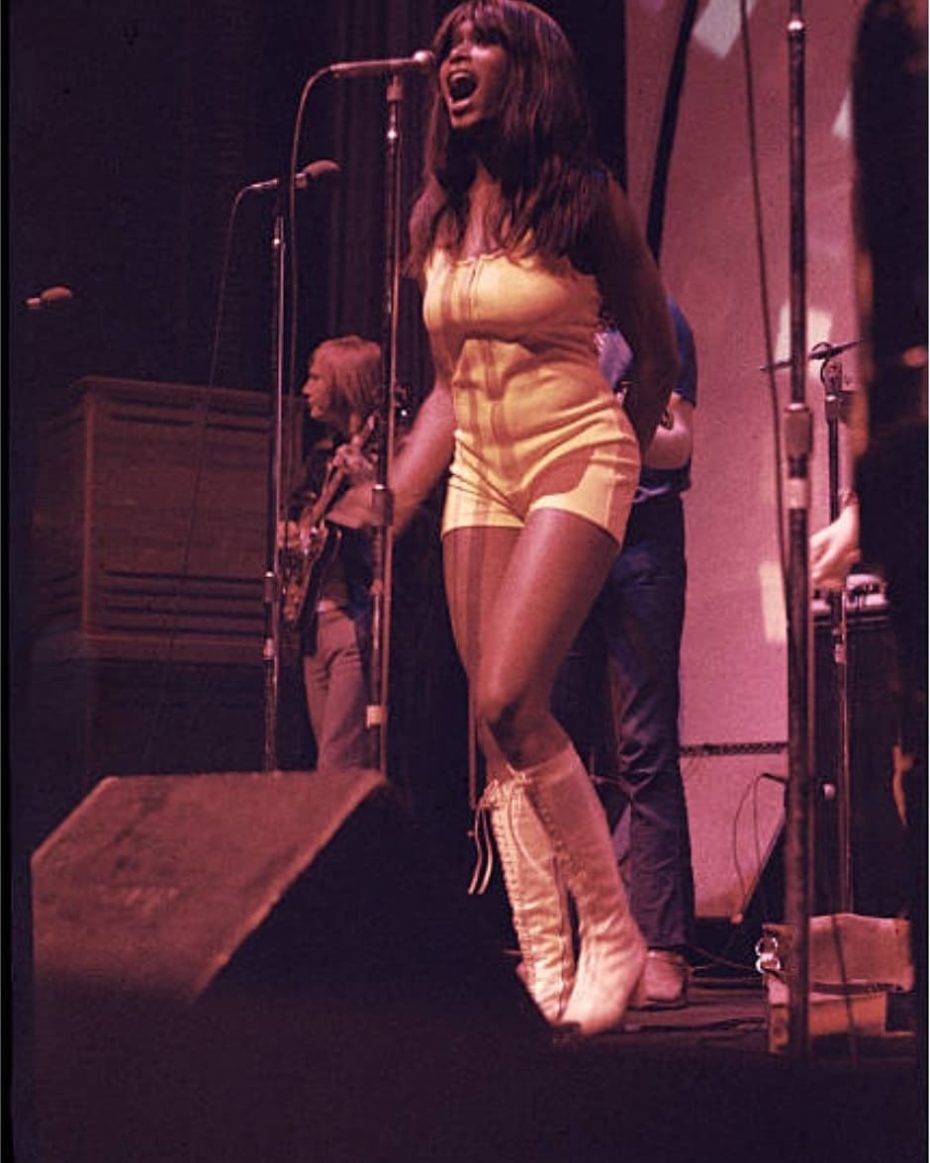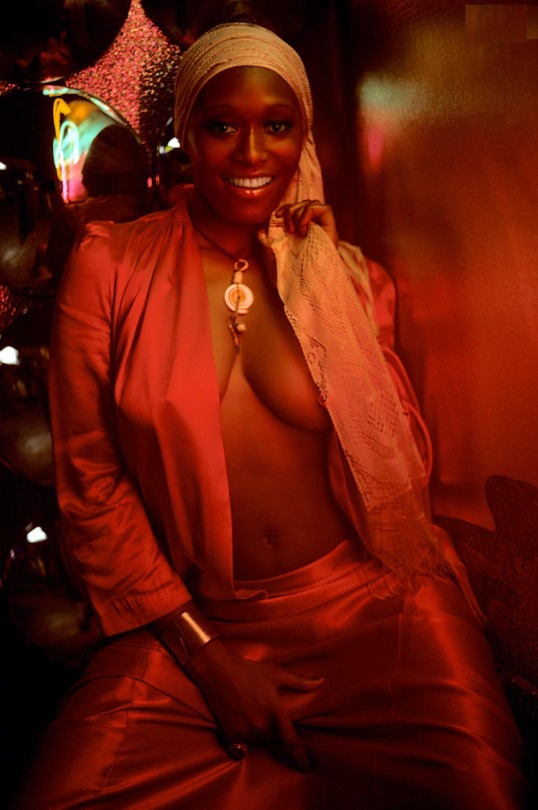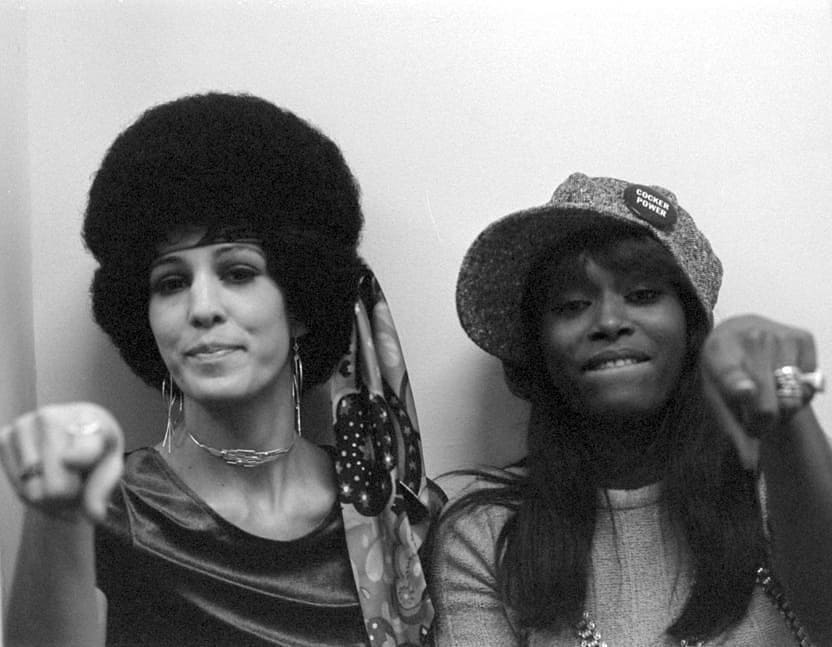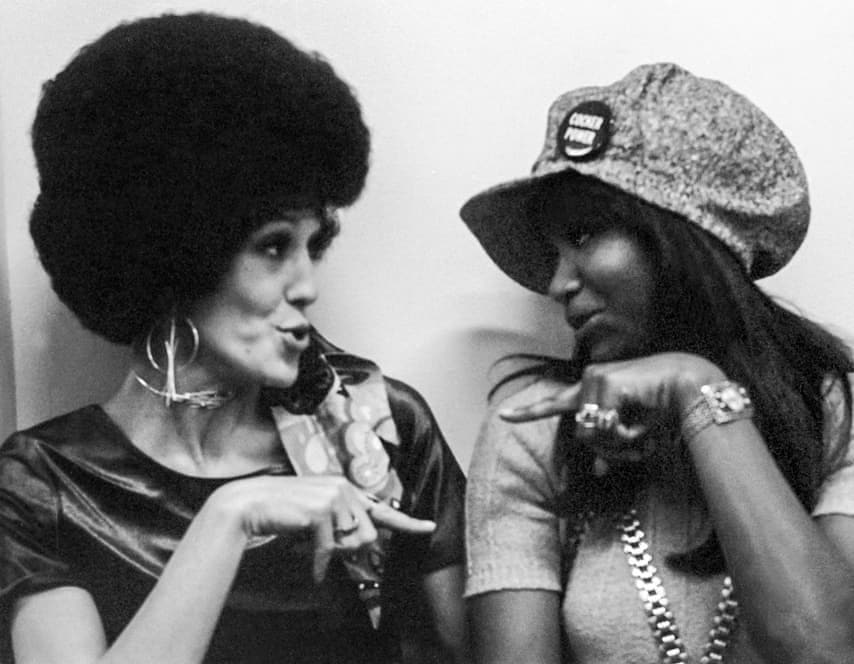 Of all the sparkly, talented people she collaborated with, perhaps the most moving tribute paid to Lennear was from David Bowie. The two first met at a dinner party – and while it's safe to say Bowie was smitten, Lennear wasn't that swept off her feet. Who was this quiet, gangly guy wearing sunglasses at the dinner table?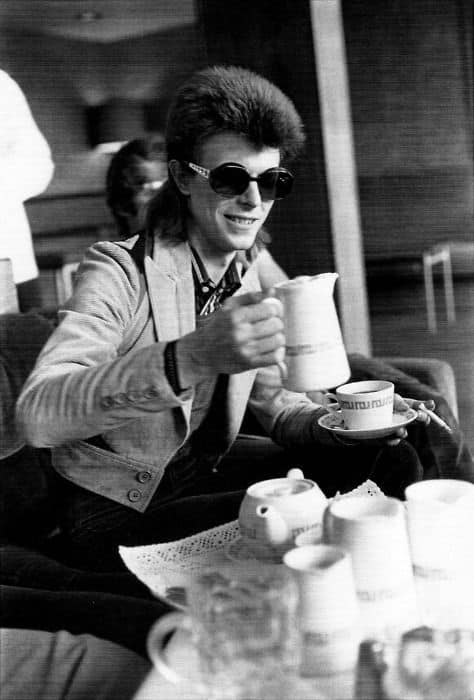 Then, they started talking blues. Lennear was impressed, and a friendship blossomed. Days out in New York city turned into nights on the town. A romance ensued. "Nobody else said 'Cloodia,'" she later said, "I never liked my name. When he said it, I liked it." It was in Bowie's 1973's album, Aladdin Sane, that he penned one of his most powerful ballads for Lennear: "Lady Grinning Soul."
Lady Grinning Soul was like the best James Bond track that never was. It was sensual, but ethereal; "She'll come, she'll go / She'll lay belief on you / Skin sweet with musky odor /The lady from another grinning so…" The two remained close friends throughout the years, and were even working on a project together around the time of his 2016 death.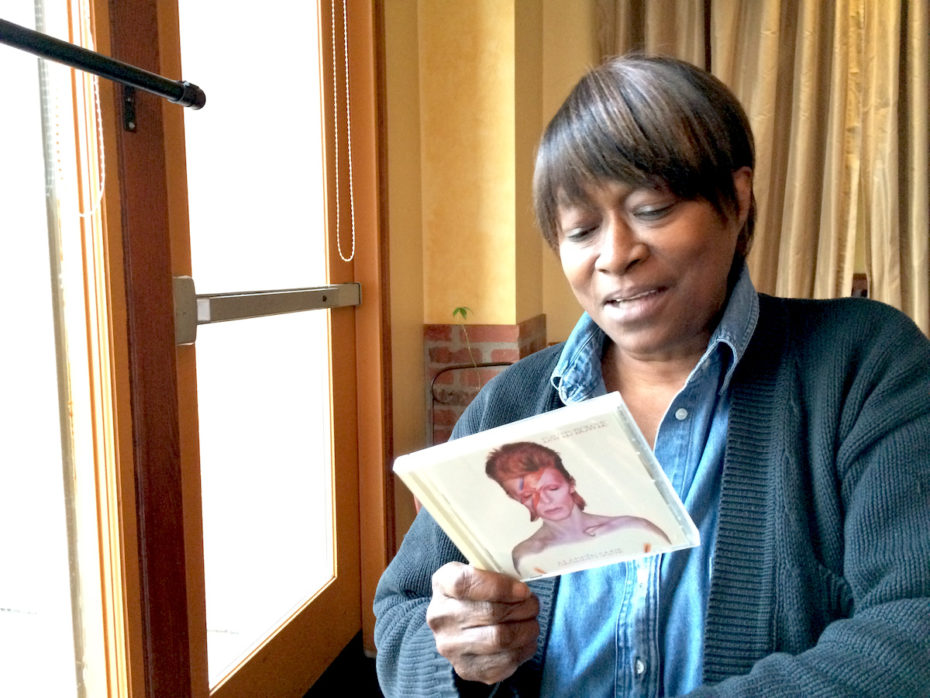 In the 1970s, Lennear left the "background" behind: she signed a contract with Warner Bros., and released an album, Phew!, to great critical acclaim; the powerhouse vocals were there, as was the attitude. The album included "Not At All," a playful track that speaks to Lennear's thanks-but-no-thanks response to Jagger when he invited her to join him on his travels, and a moving song called "Sister Angela," dedicated to activist Angela Davis, who was in prison at the time.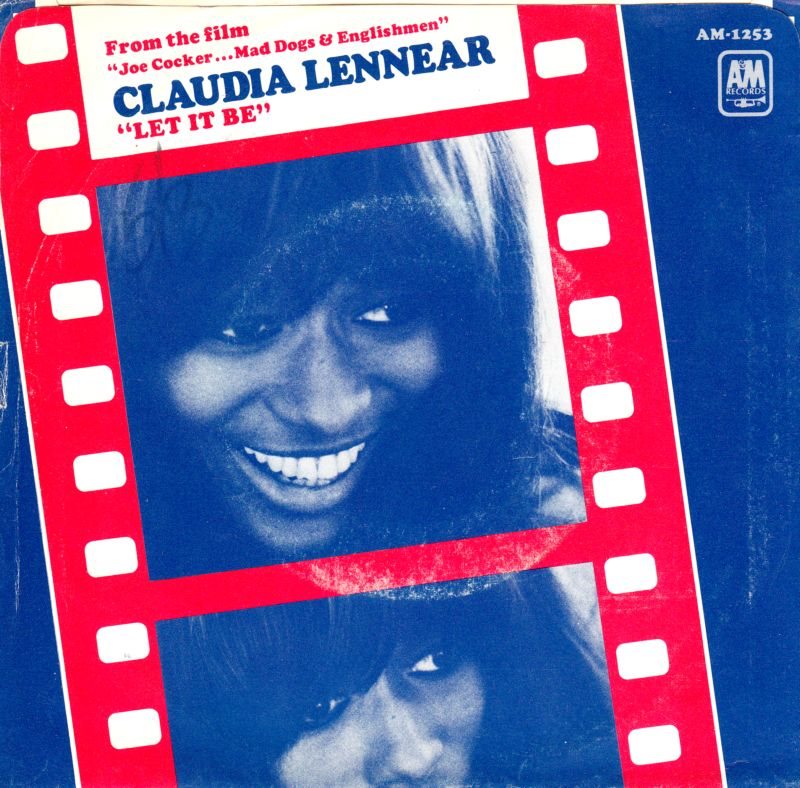 Unfortunately, in spite of its clear success, the album's promotion didn't really find its footing – and by the 1980s, Lennear left the music business behind to fulfil another dream: teaching. You see, the trilingual Lennear (English, Spanish and French) had also entertained the idea of working for the UN when she was younger. Music obviously won, but she found that teaching Spanish at French at the High school level helped fulfil that second dream of working towards a stronger, progressive future. She says it usually takes a few weeks for students to realise she "has a checkered past," but hopes they still see her more as a teacher than anything. Still, pretty damn cool to say you're conjugating verbs with Bowie's paramour.