1. The Original Batmobile you never Knew Existed is up For Sale
The 1956 Oldsmobile 88, the first car DC Comics ever licensed, now for sale in an upcoming Heritage Auction in Dallas….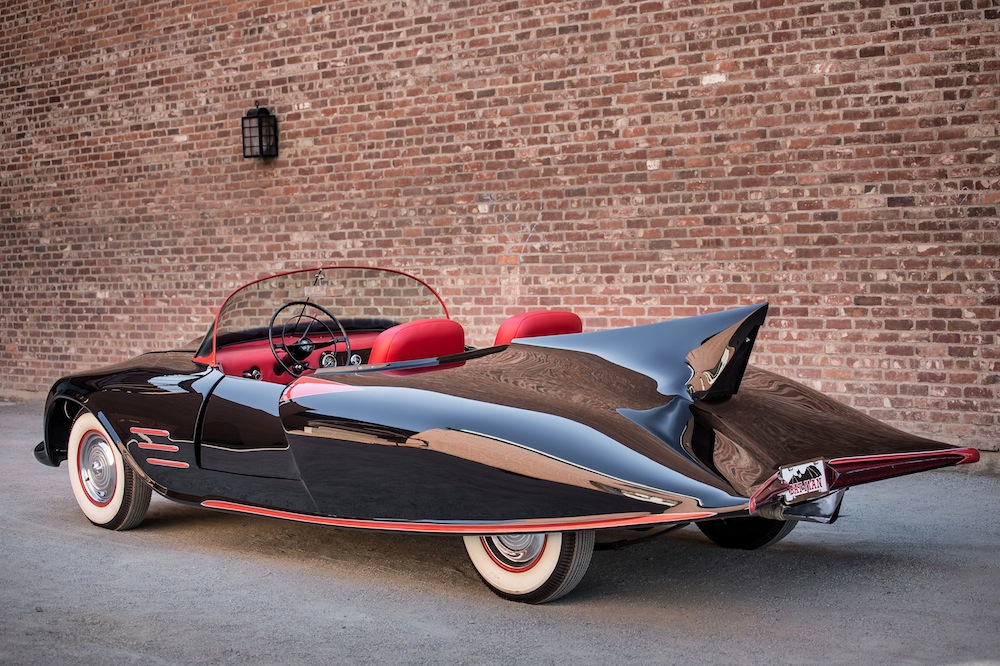 Here's the history:
What is believed to be the world's first car that became an officially licensed Batmobile was conceived and customized starting in 1960 by 23-year-old Forrest Robinson. After finishing the design [inspired by the comic books], Robinson and a young friend, Len Perham, begun building the car in the Robinson family barn. Robinson completed the car in 1963-two years before the George Barris customization of the TV Batmobile was started. The "'63 Batmobile" is the earliest known car in existence that was sanctioned by a DC Comics licensee.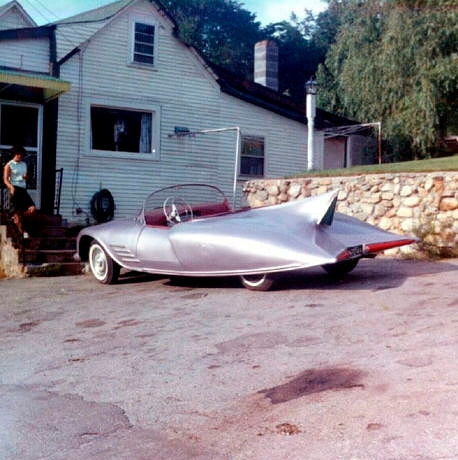 Although many people associate the Batmobile with the cars seen in recent Batman movies or the late-60s Batman TV show, Robinson's earlier car is instantly recognizable as "more authentic" by comic book lovers. It has features seen in DC's Batman Comics from the 1940s and '50s, including the prominent front-end bat-nose and rear-end single fin.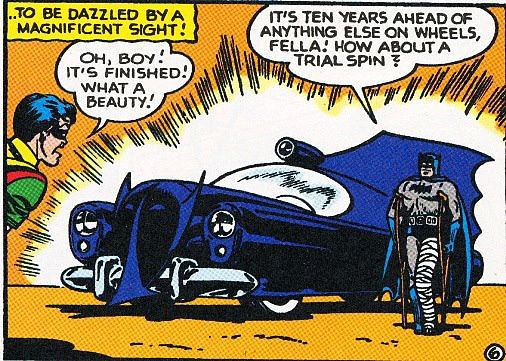 Robinson initially used the car for regular driving, but when Batmania started in earnest, the car caused such a sensation that ALL STAR Dairies and its New Hampshire affiliate, Green Acres Ice Cream (a DC Comic Book licensee), leased it for a promotional campaign. It was repainted in official Batman colors, badged with official Batman labels, and toured the Eastern U.S. as "Batman's Batmobile", as noted in a 1966 Keene Sentinel newspaper article.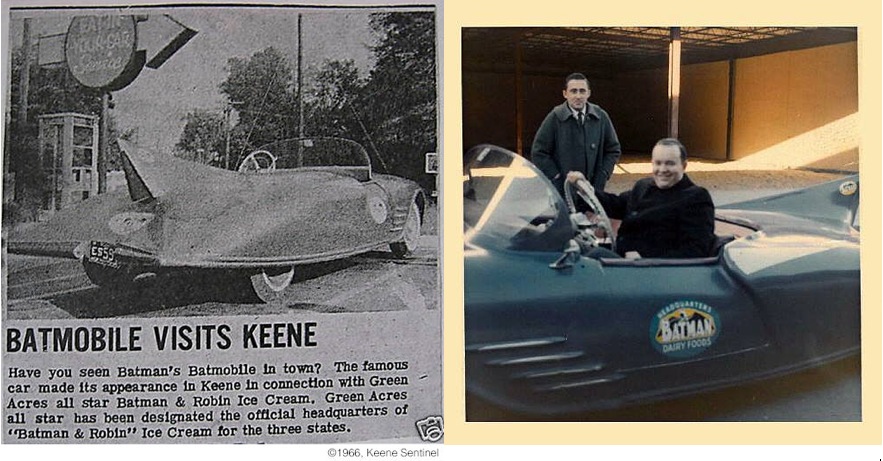 The car was eventually returned to Robinson in late 1966 — a year before replicas of the Barris TV Batmobile (known as "ABC TV Batmobile," later as "Barris Batmobile" or "1966 Batmobile") were built and made available for touring.
Forrest, who needed cash to start a fabricating business, sold the car for $200. Within a few years, the car lay abandoned in a New Hampshire field and, for almost fifty years, remained a long-forgotten piece of American Pop Culture.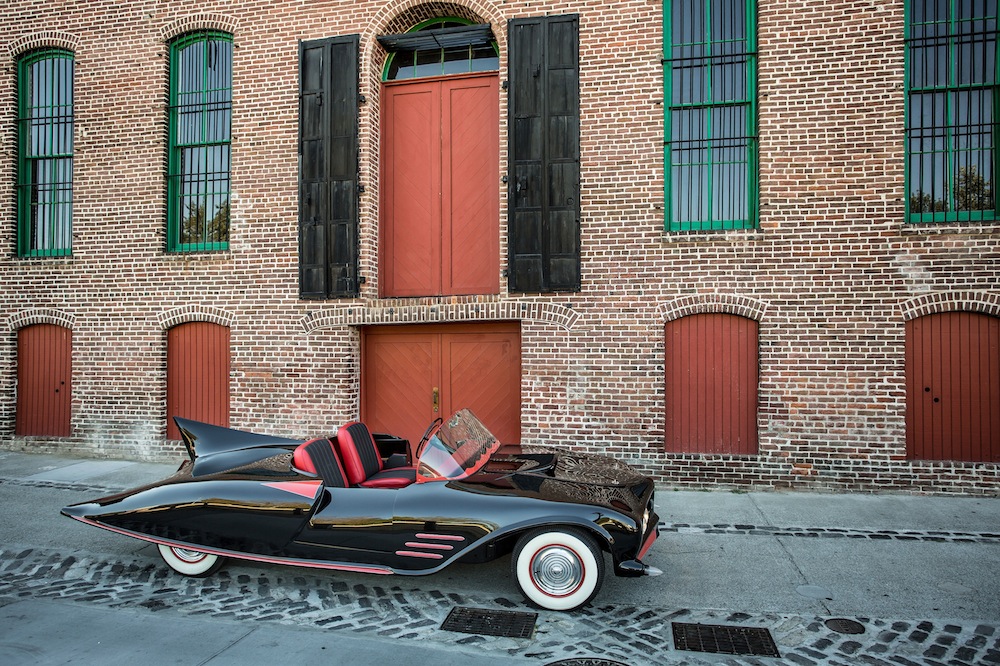 In 2008, the car was discovered by Bobby Smith of Swanzey, NH and in February 2013, the '63 Batmobile was purchased by Toy Car Exchange LLC and transported to Borbon Fabrications in Sacramento, CA, a company that specializes in vintage car restorations. Restored to pristine condition, lovingly, in a painstaking, year-long process, retaining the original frame, parts, and engine, the car was given a second life.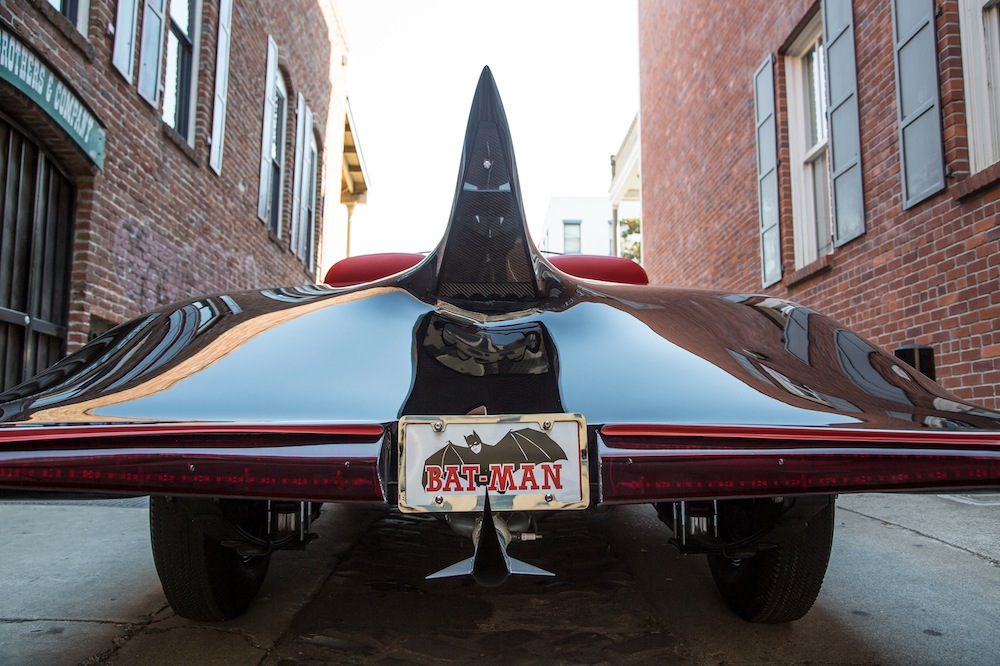 Found on Jalopnik
2.When Jim Henson died in 1990, Disney Imagineers sent this drawing of Mickey consoling Kermit to his mourning company.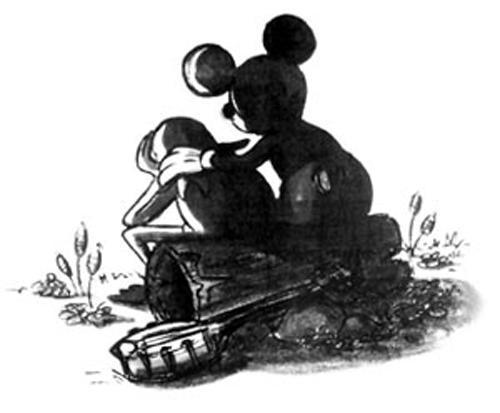 Jim Henson, founder of the puppets died in 1990. Cartoon found on TV Secrets.
3. Meet Saint Nicholas a.k.a the Patron Saint of Prostitutes

"Saint Nicholas, commonly associated with Santa Claus, is said to have aided the poor father of three marriageable girls who could not afford their dowries. To save them from a life of prostitution (a common fate for unmarried women in third-century Asia Minor), he dropped three sacks of gold down their father's chimney late one night. (Sound like another St. Nick we know?) Thus, he is known as the patron saint of prostitutes. "
Santa's "Ho, Ho, Ho" will never sound the same again.
Found on Mashable's "The Five Weirdest Patron Saints"
4. The Barber Shop of Eastern State Penitentiary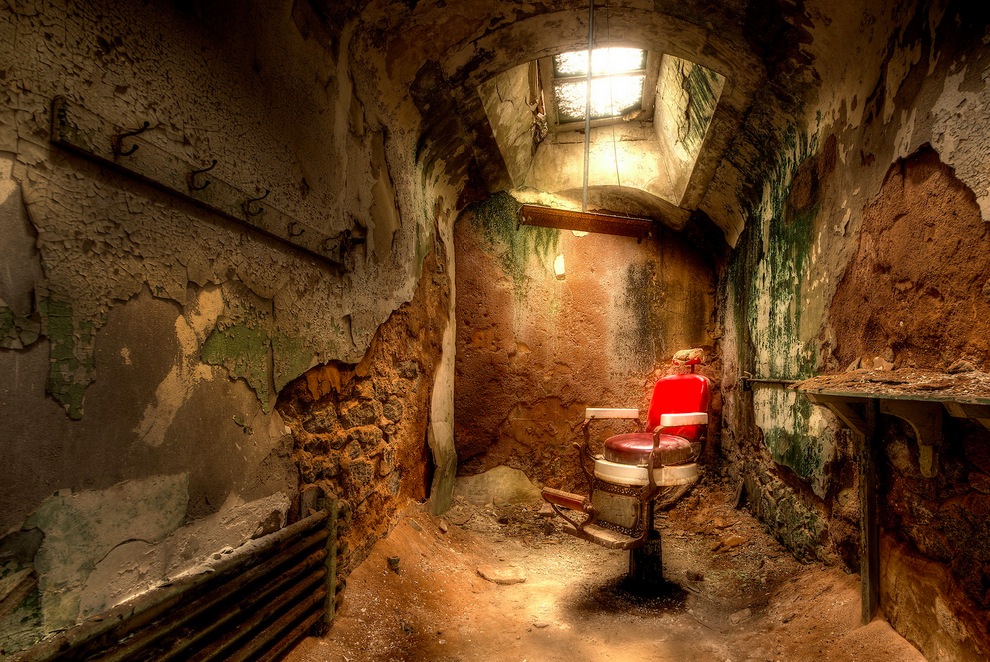 An abandoned old barber chair sits in a decaying jail cell at Eastern State Penitentiary in Philadelphia, PA.
Photograph found on the Walter Arnold website, see more his urbex work here.
5. The Family Photo that was left on the surface Moon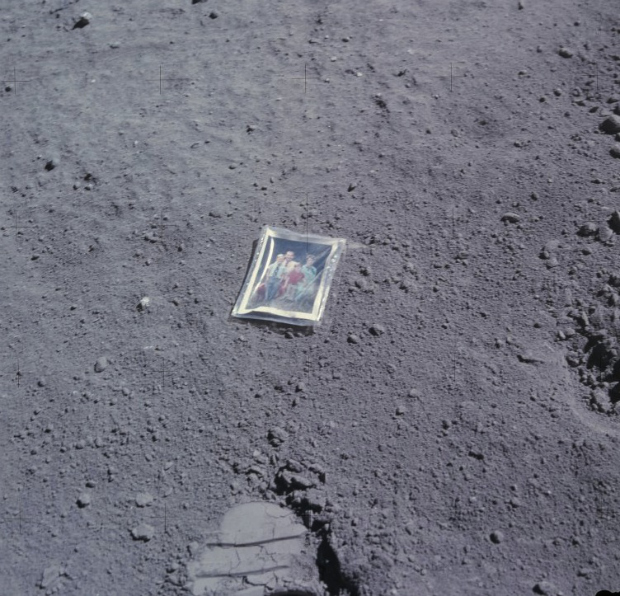 On April 23, 1972, Apollo 16 astronaut Charlie Duke took his third and final jaunt on the moon. He and fellow astronaut John Young took the Lunar Rover exploring in the Descartes Highlands, and while they were there, Duke left a token on the surface of the Moon — a portrait of his family.
At the top you can see a picture that Duke snapped using his Hasselblad camera, showing the family photo a few inches above one of his space suit prints.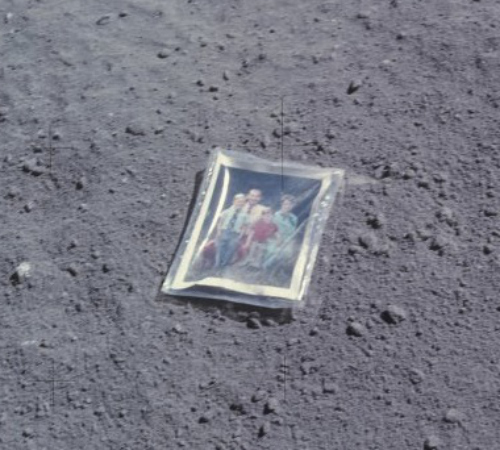 Full article found on PetaPixel
6. A 17th Century Travelling Library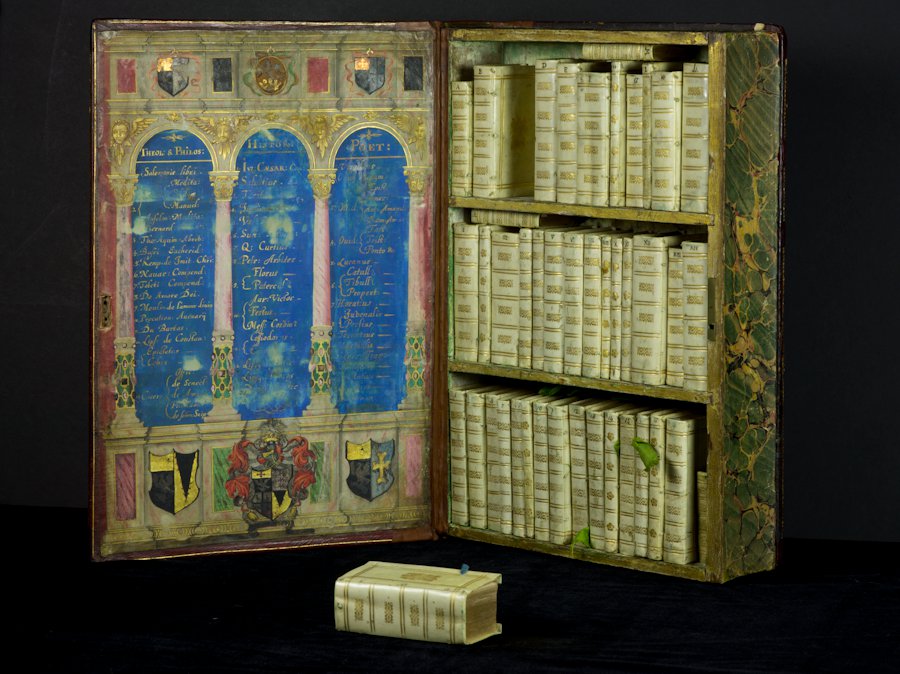 A 17th-century traveling library resembling an oversized book. Its shelves contain 40 small volumes, bound in vellum. The blue-painted frontispiece, opposite its shelves, catalogs the contents; the small books bear no titles on their spines. Found on The Vault.
7. Rings by Architects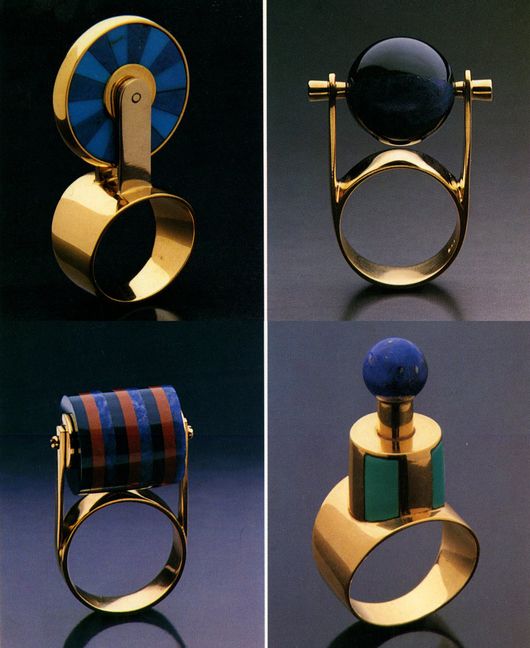 Michele de Lucchi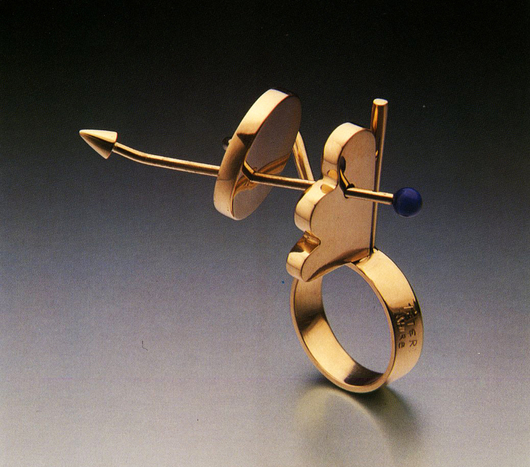 Peter Shire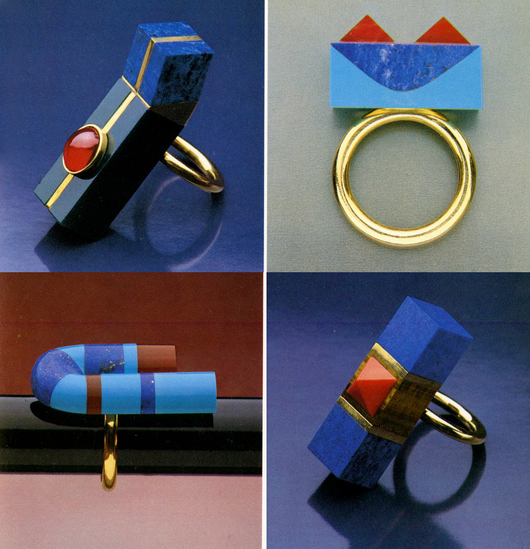 Ettore Sottsass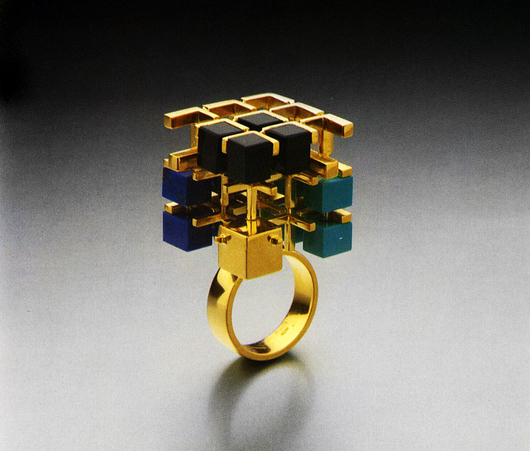 Peter Eisenmann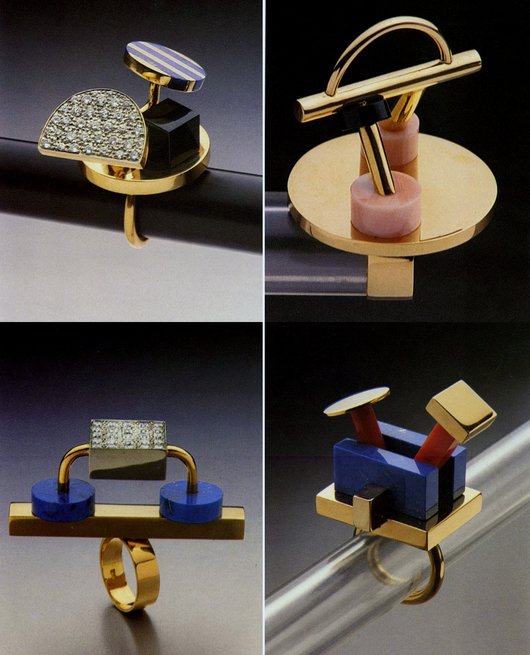 Ettore Sottsass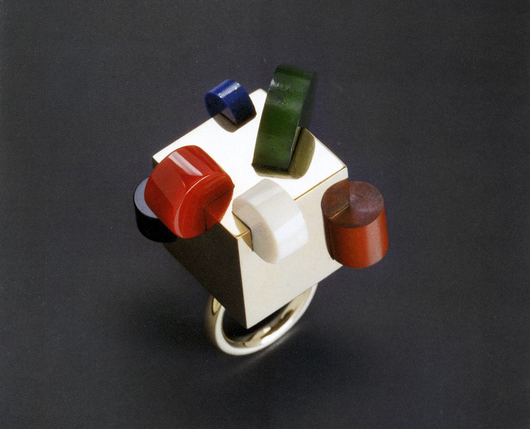 From the Library of Sight Unseen.
8. The Truth about the Stone House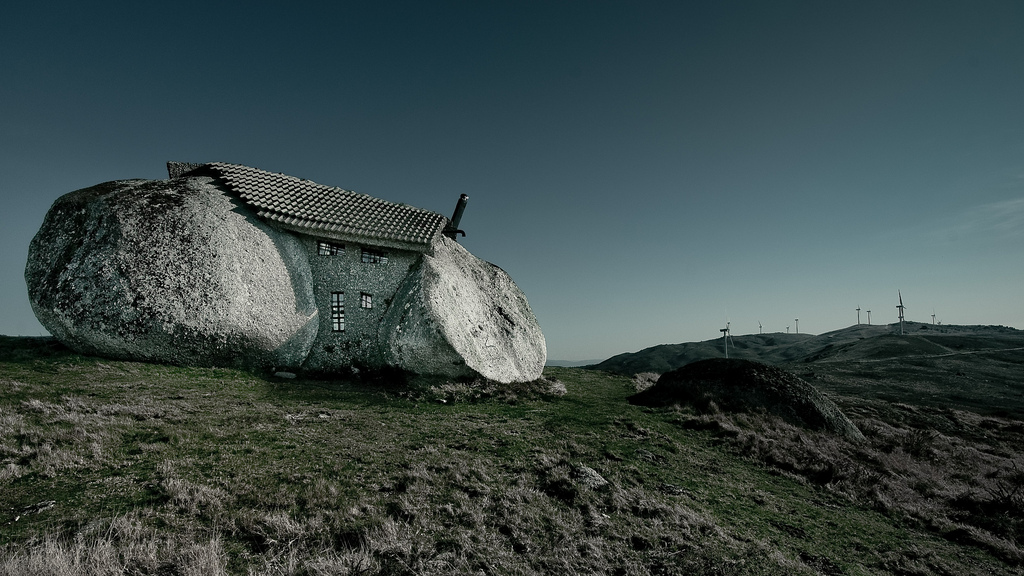 There has been controversy since the first photos of the Stone House, or Casa do Penedo, emerged on the internet. The Portuguese cottage seemed too unlikely to be real and doubters immediately sprang upon the home as a photoshop hoax. After intense debate, a conclusion bolstered by a Portuguese television channel special tipped the scale… The house in the Fafe countryside was in fact real. The house has even been featured in a Portuguese film called "Moon."… Sandwiched improbably between two boulders in the midst of majestic Portuguese countryside, the Stone House is a wonder.
Photographed by Feliciano Guimarães, full article found on Atlas Obscura
9. This Doorway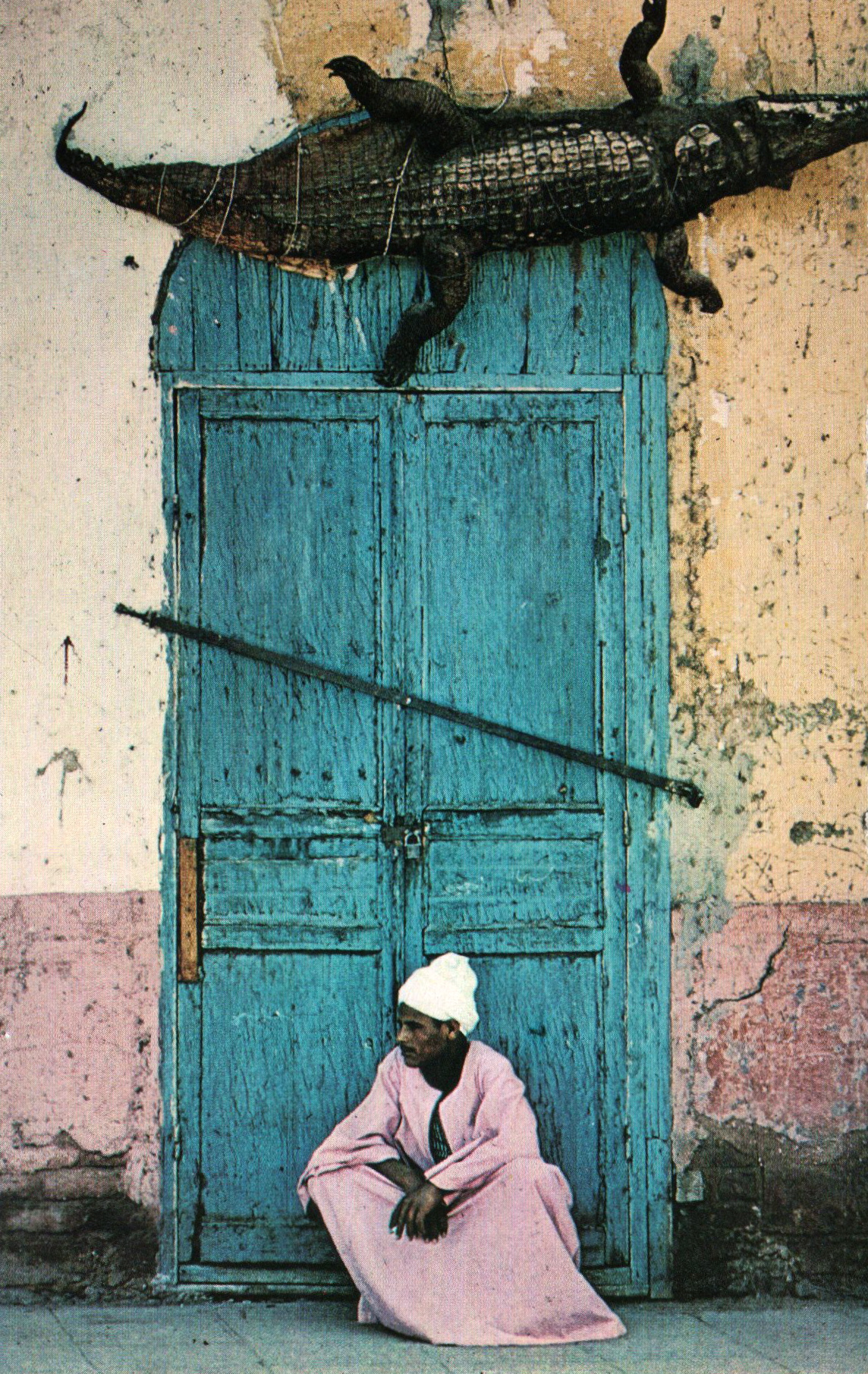 L'Egypte, collection Monde et voyages, Editions Larousse, 1975.
Found on Tumblr
10. Baby Frida Kahlo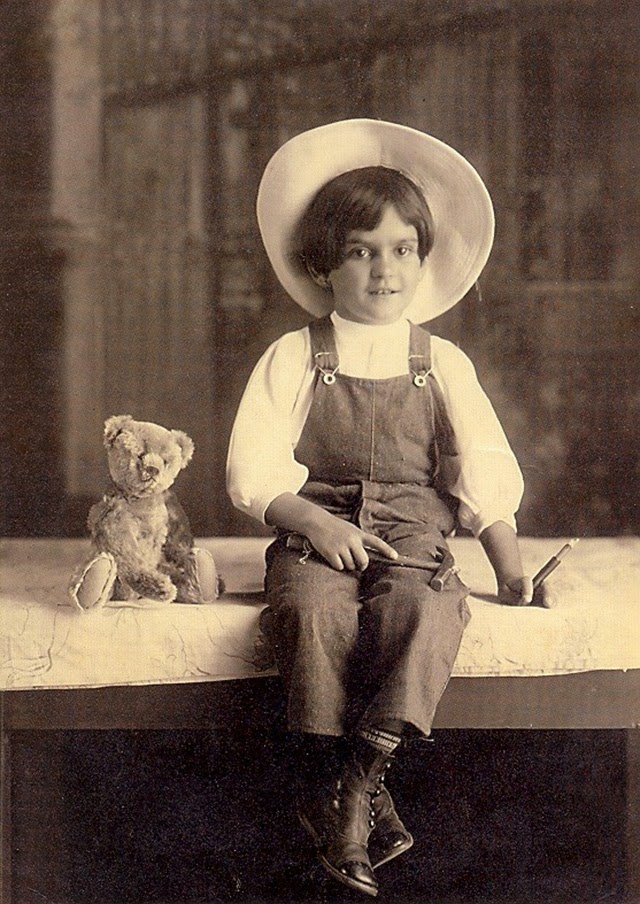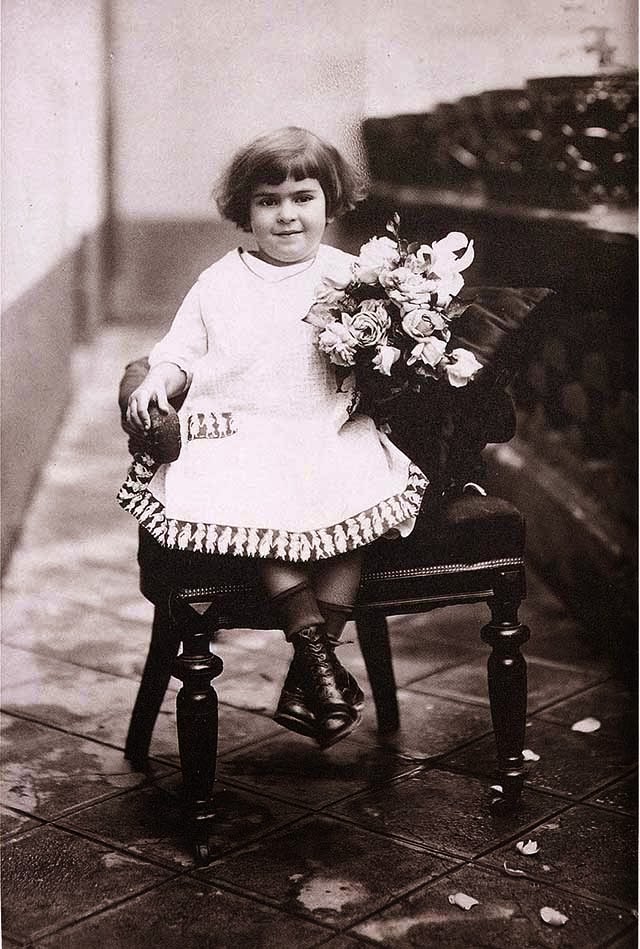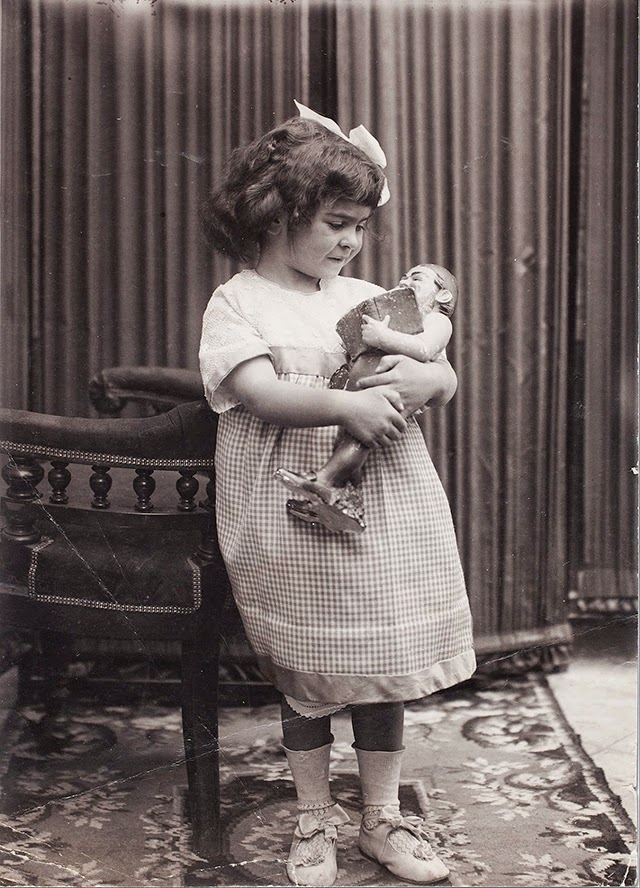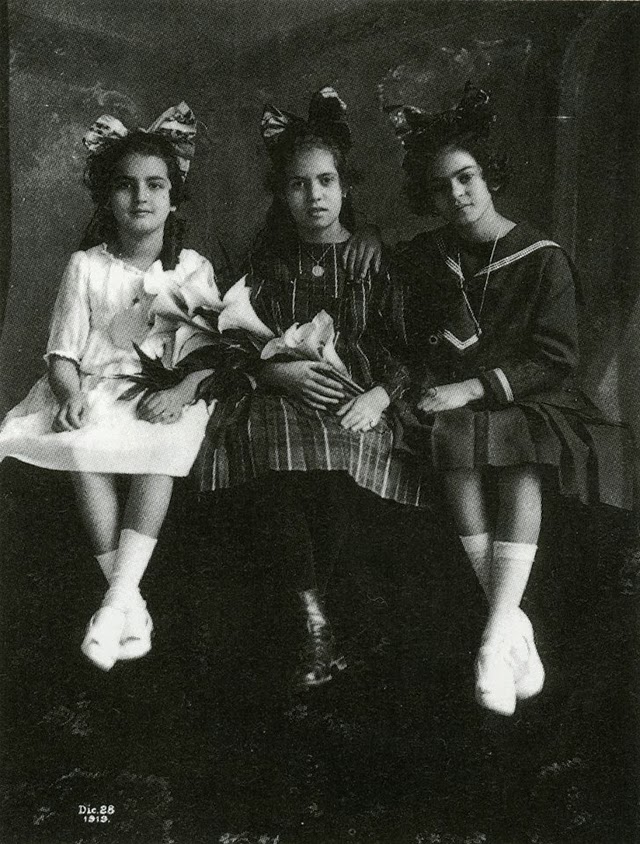 Found on Vintage Everyday
11. The Ramblin Rose Pop-up Trailer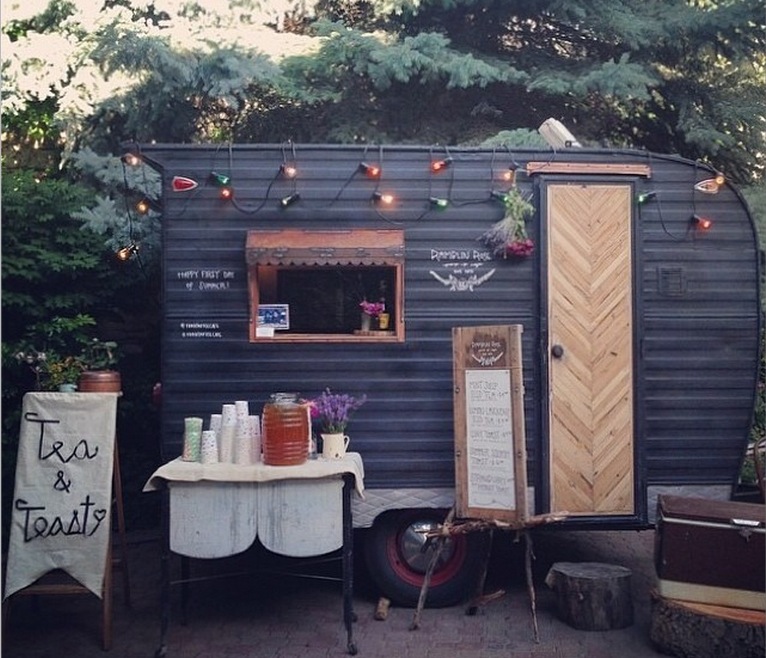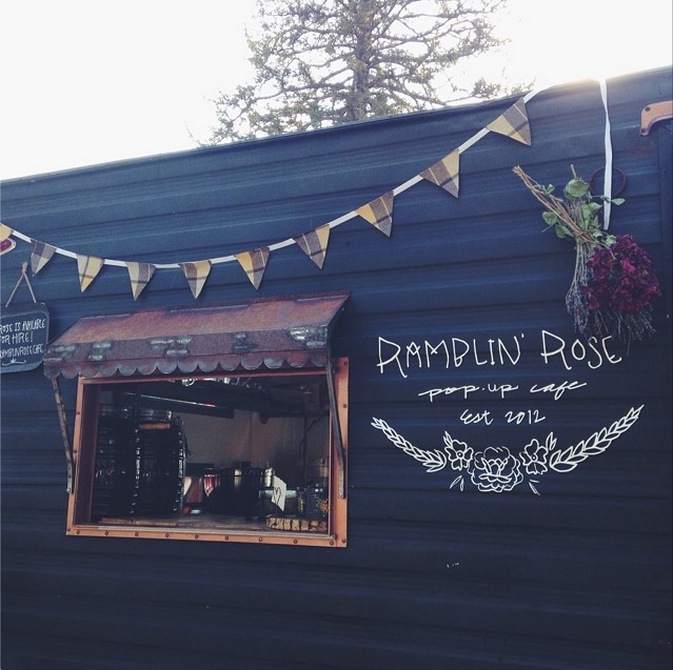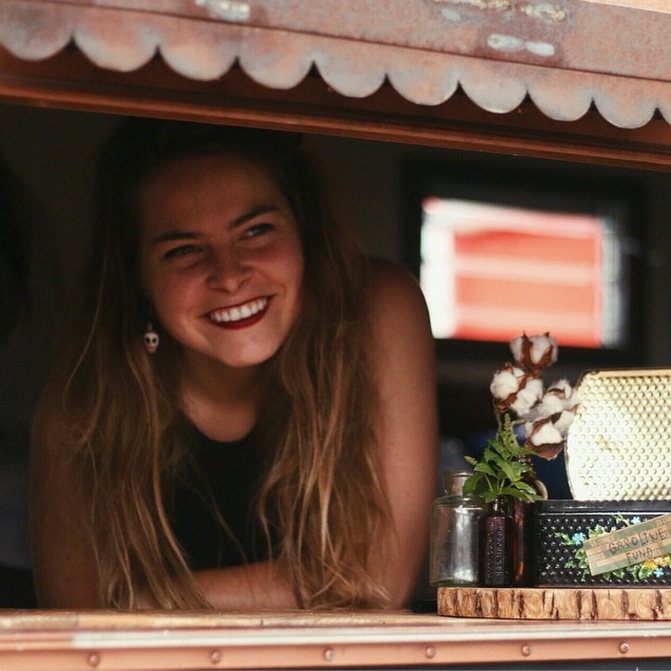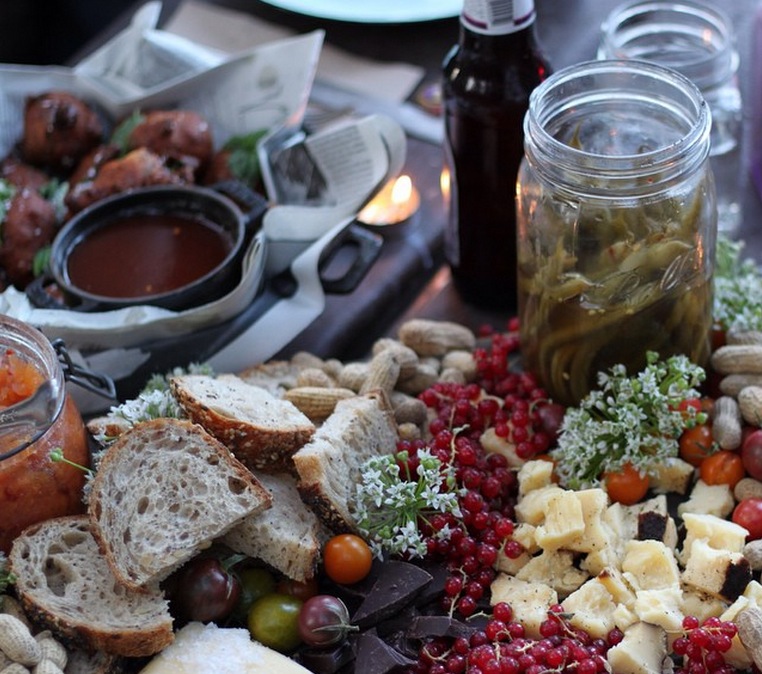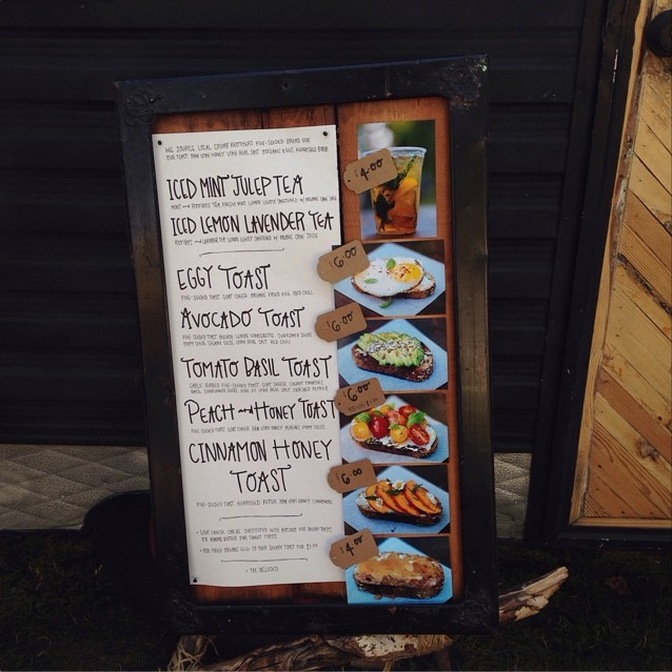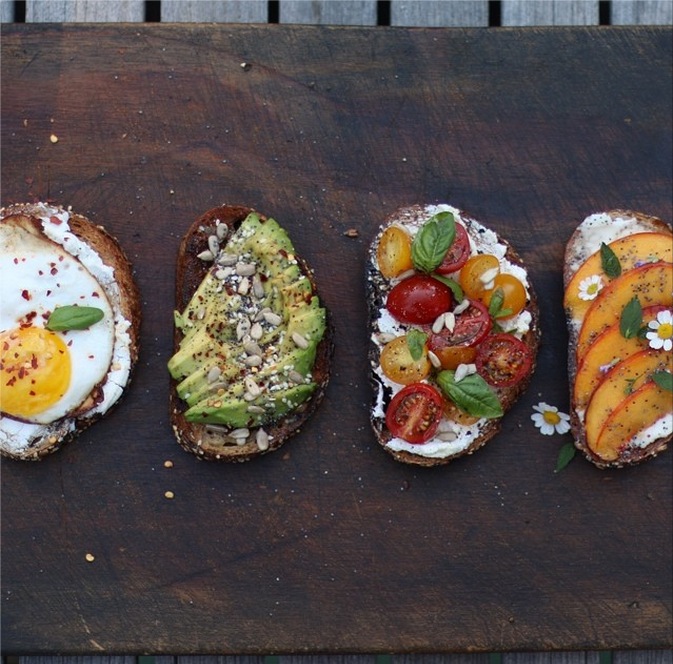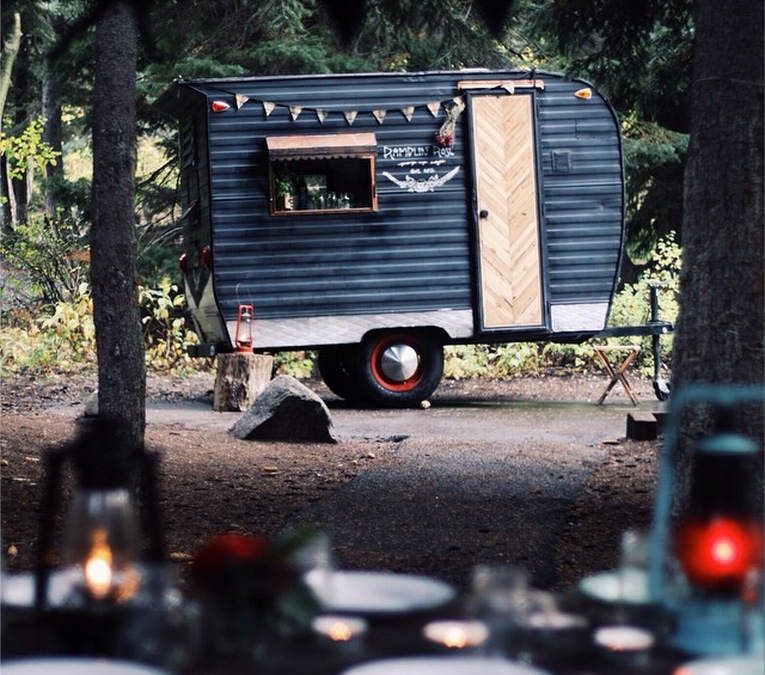 Sisters cookin, rockin & ramblin with rose, in their '67 bumpkin trailer, a pop-up food truck specialising in tea & toast. Based in Salt Lake City Utah. Find them on Facebook.
12. Secret Menus Revealed
We all knew you could order a soy, double-shot Caramel Macchiato, extra-hot and hold-the-whip at Starbucks — but who knew about their Cotton Candy Frappuccino (eww or yum?) or the Nutella Drink?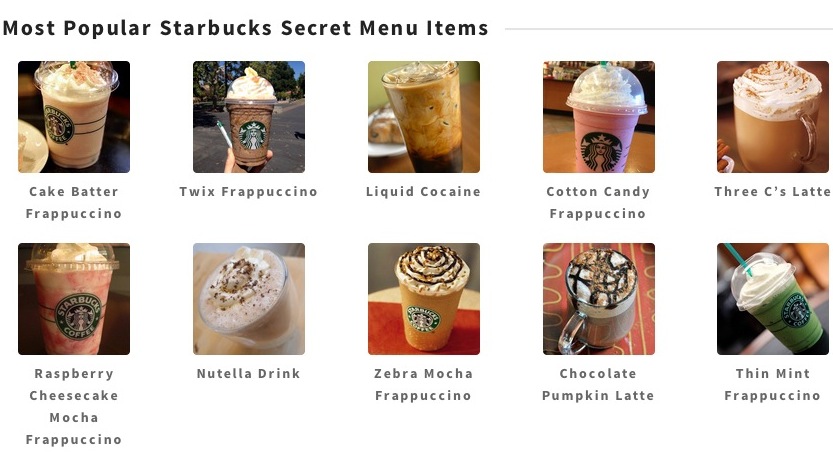 Discover Hack the Menu, your one-stop resource for all Secret Menu items at all fast food restaurants. Or just search Twitter for the hashtag phrase #HackTheMenu and there are numerous tweets about ordering something off-menu.
Found via Ozy
13. The Gentrification of Columbus, Ohio (without the negative part)
We're doing what people call "gentrification, only without the negative component of it which would be displacing the existing population. Because the existing population has gone already. They went decades ago. "
Franklington is one of the poorest neighbourhoods in Columbus, Ohio. Nearly a quarter of the homes in the Franklinton neighborhood of Columbus, Ohio are vacant. In 2011, an arts group moved into an abandoned factory in the area…