1. Victorian Portraits of Women Breastfeeding


It may seem strange that the Victorian era with its heavily layered clothing and modesty would have not decried these photographs as obscenity, so it's important to consider the personal meaning of a daguerreotype. These were not public images, but private mementos, folded in their metal velvet-lined cases and kept as close as lockets … Frequently in these early portraits, men posed with indicators of their occupations; for women their main role was often restricted to being a mother.

The introduction of bottle feeding and formula, the hyper sexualization of women's breasts in World War II pin-ups, and numerous other cultural moments have contributed to how we might currently view these mid-19th century images today.

The Schlesinger Library on the History of Women in America dates its four images from 1848 to the 1860s, just a few years after the daguerreotype arrived in the United States in 1839.
Full article found on HyperAllergic.
2. Economy Family Type A-Bomb Shelter

Beverly Wysocki, top, and Marie Graskamp, at side, emerge from a new family-type bomb shelter on display in Milwaukee, Wis., Sept. 12, 1958. The shelter can hold 8 to 12 persons and would be safe to within three quarters of a mile of ground zero if a 20 megaton nuclear bomb were to be dropped. (AP Photo)

From an article originally published in 1950 "You Can Live despite A-Bomb", found on US News & World.
3. The Apple Store That Almost Was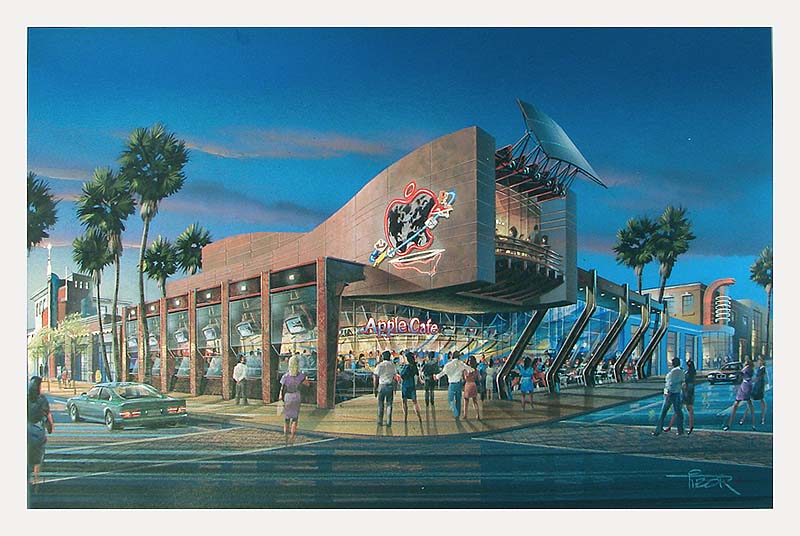 This is what Apple Cafés were supposed to look like in 1996 before the licensee pulled out:
On November 12, 1996, Apple announced plans to open a chain of cybercafes around the globe. State-of-the-art, even by today's standards, Apple Cafes promised health-conscious food (served up via a high-tech ordering system), video conferencing with neighboring diners, and on-demand access of movies and music videos.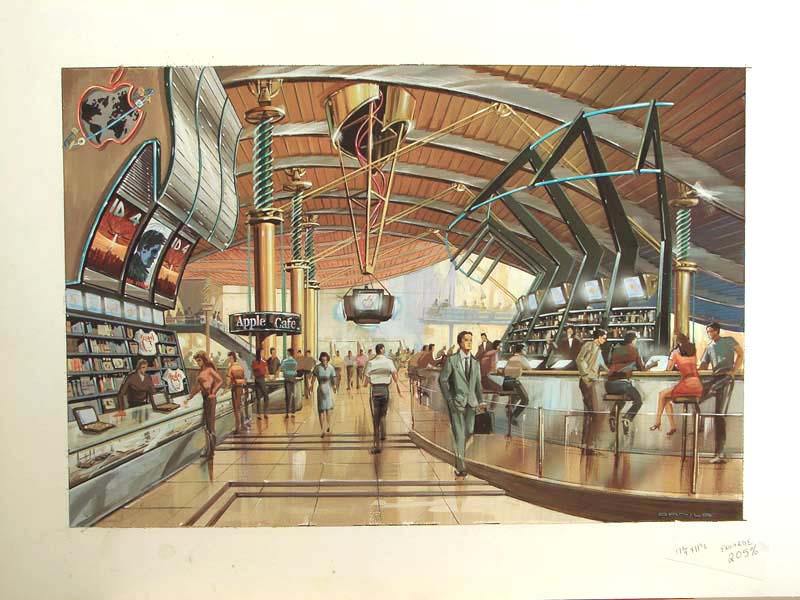 Apple was in poor financial shape in 1996, and the Apple Cafe was never realised, except in these renderings by the Landmark Entertainment Group.
Article found on GUI FX via Quipsologies.
4. India's Airplane turned Luxury Restaurant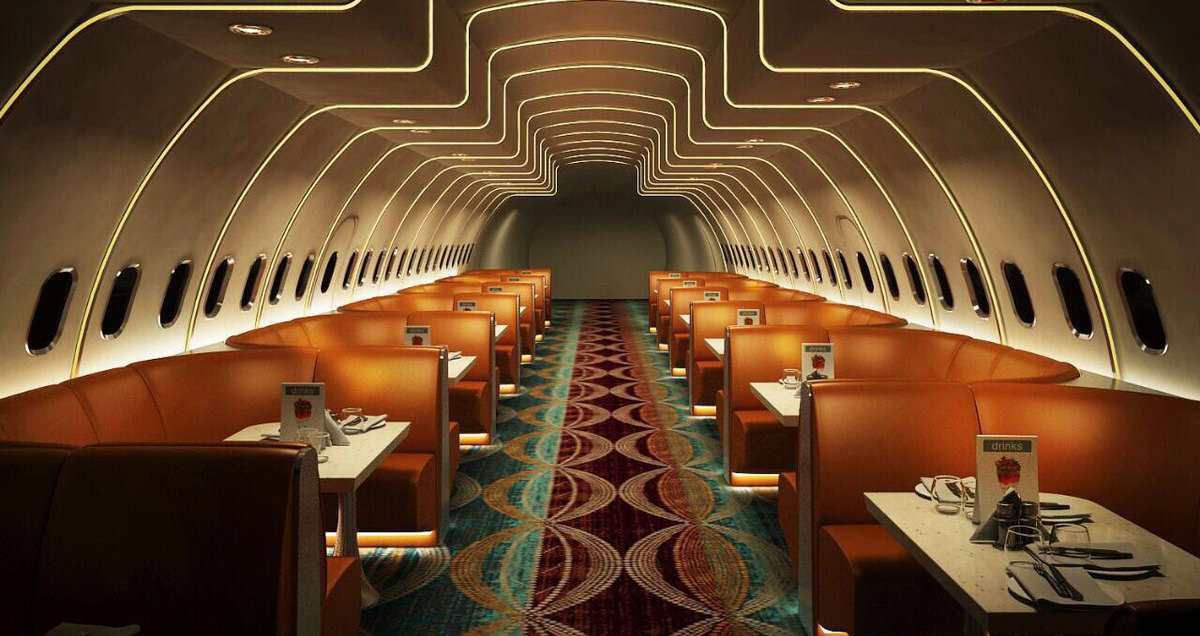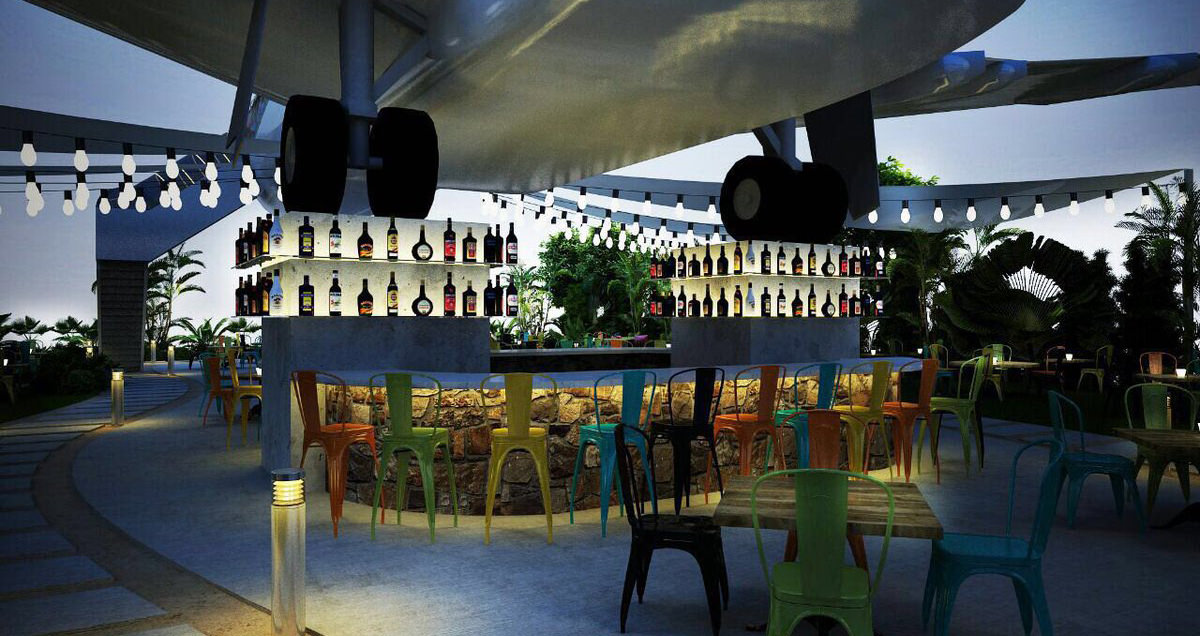 Located in the Northern city of Ludhiana, 'Hawai Adda' is a 72-seat vegan restaurant that also has a cafe, a bakery, and a kitty hall that can hold up to 40 people.
Via Lost at A Minor.
5. Exploring the Postmodern Aesthetics of Taco Bell Interior Design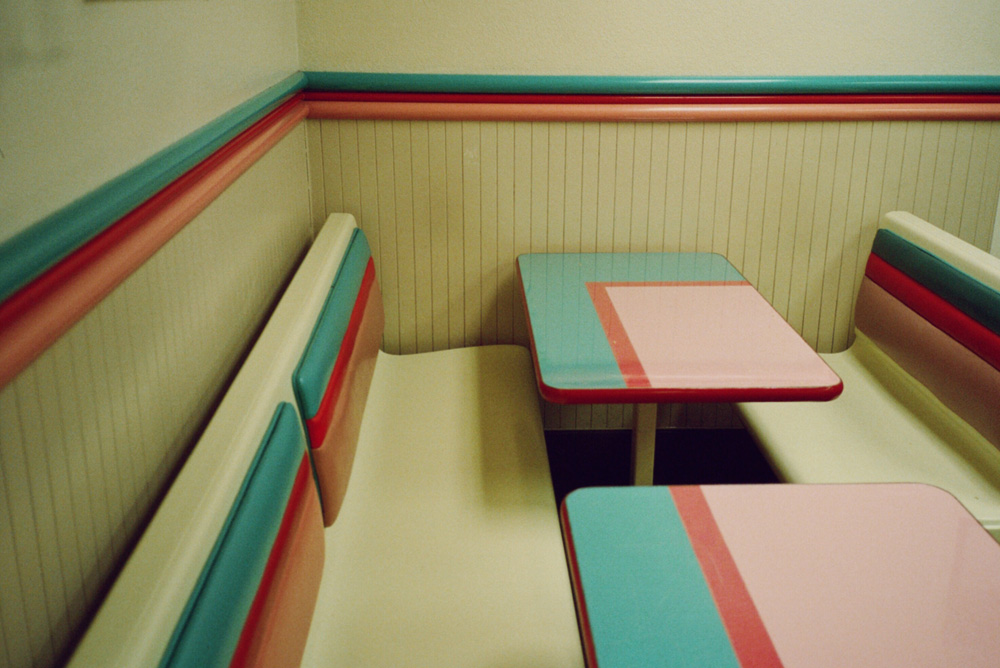 It was the Milan-based Italian design and architecture company The Memphis Group and their fun, colorful, geometric, postmodern aesthetic that were responsible for this specific style of design. The Art Deco and Pop Art movements collided in all their concepts throughout the 1980s. By the time the 1990s rolled around the style had become so mainstream and widely popular that it could be seen all over television, such as on shows like Saved by the Bell where the gang from Bayside High School hung out in a similarly wacky diner called The Max.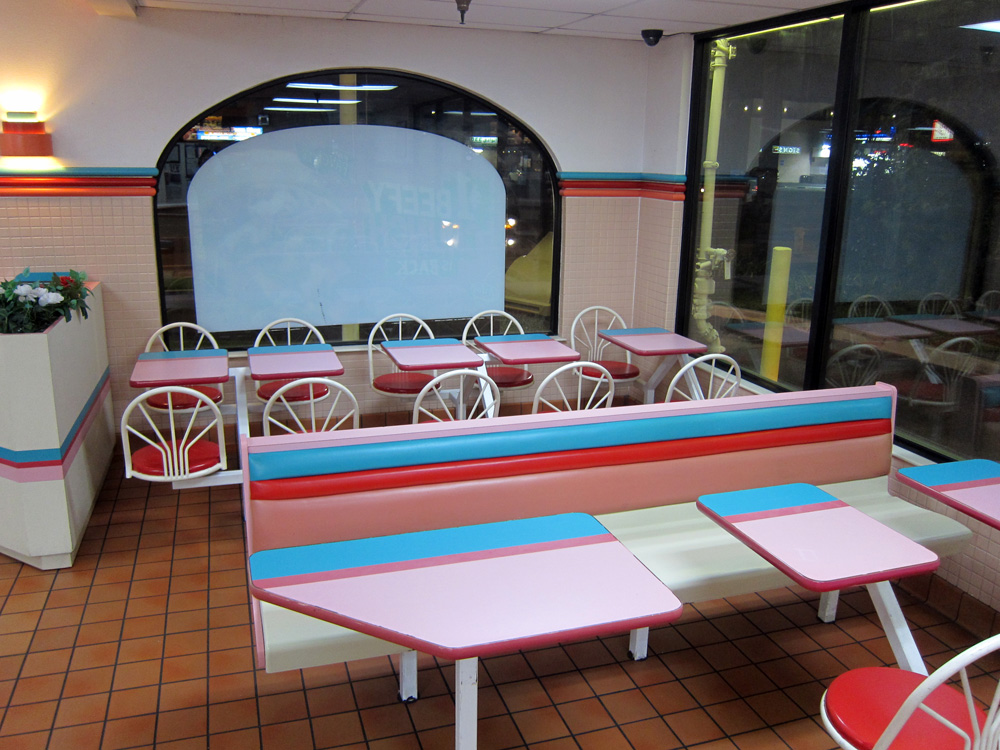 Photographer Phil Donohue (not to be confused with talk show host Phil Donahue) began using film to document the few remaining Taco Bell locations in California that were still home to that beautiful pink, purple, red, and turquoise color combination, artificial plants, and squiggly geometric shapes.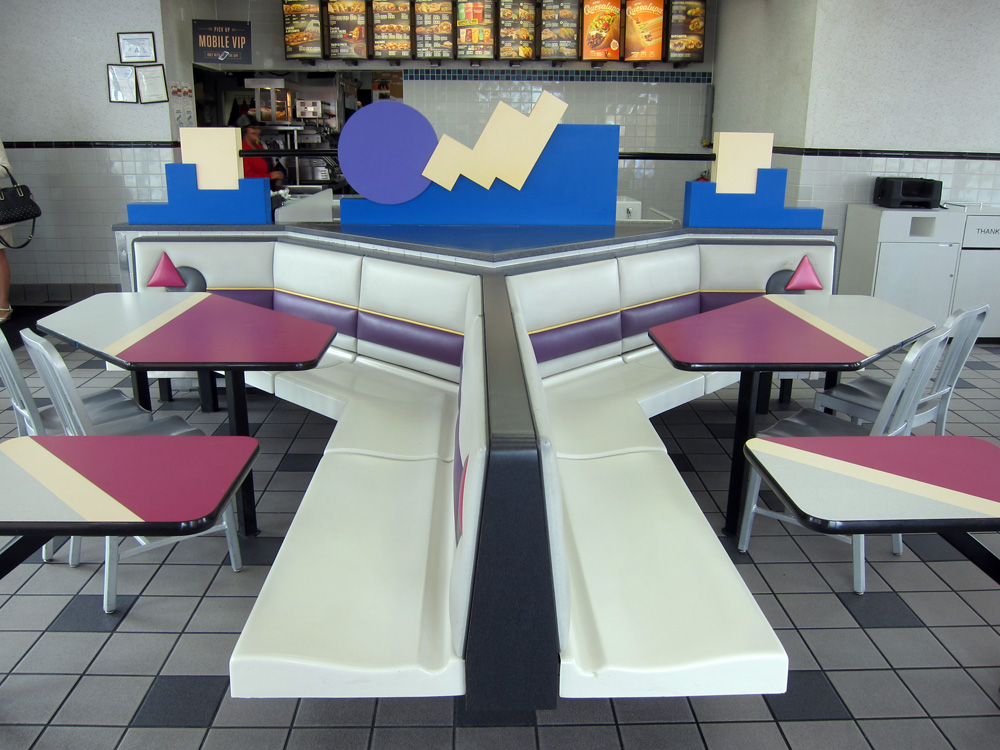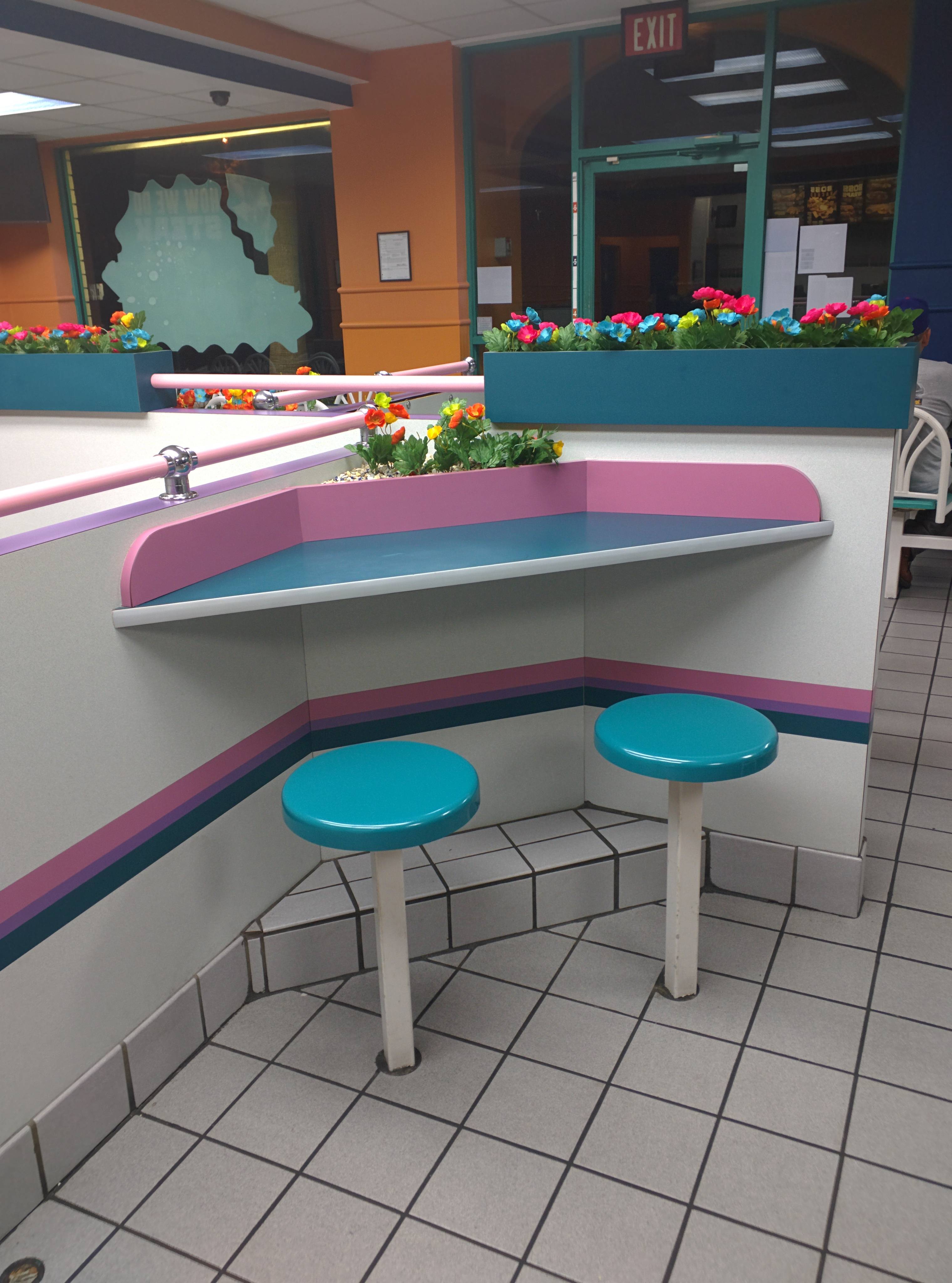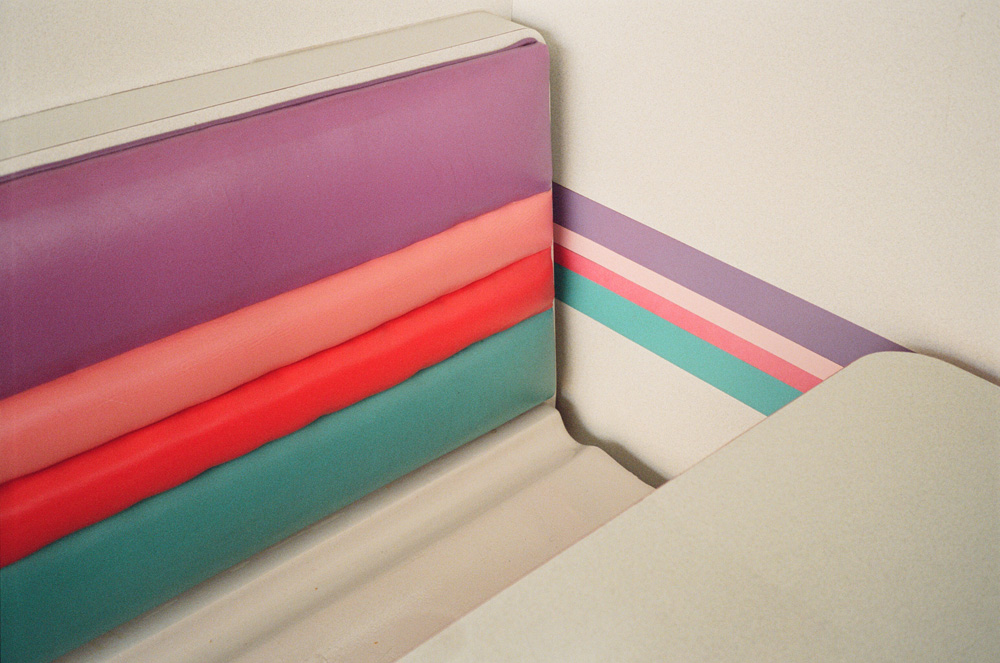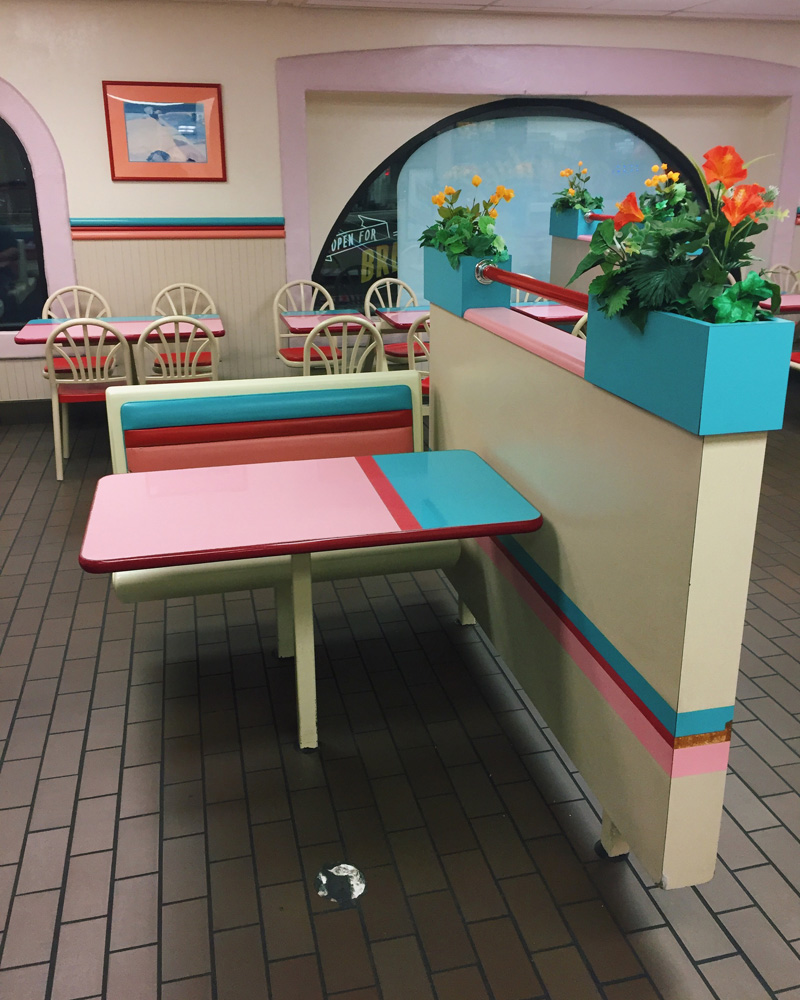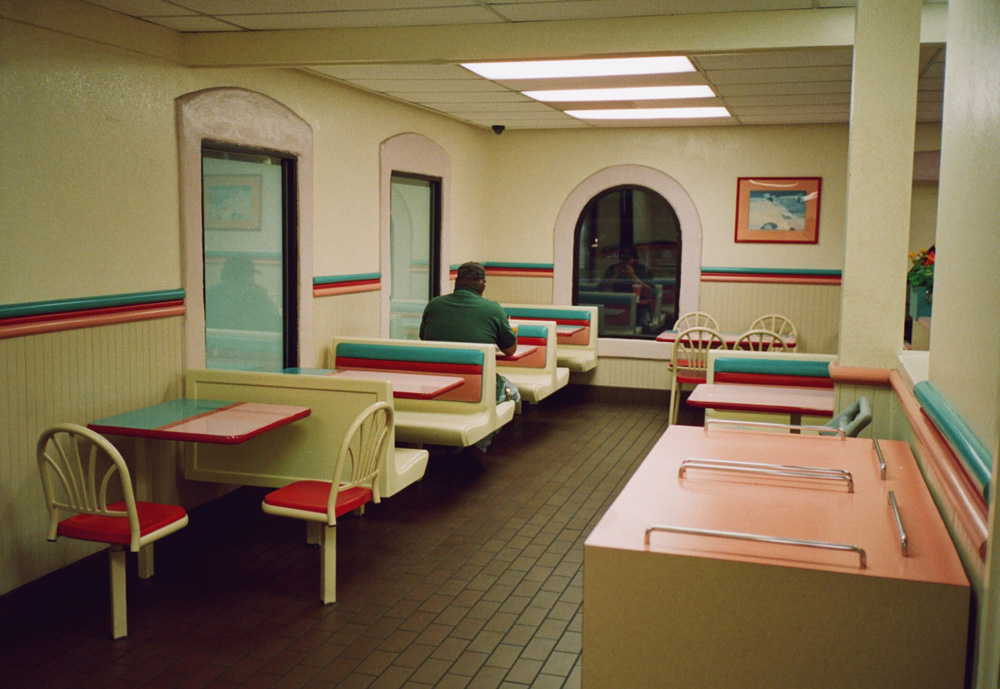 Found on Dangerous Minds.
6. When Buick offered Convertible Tops In Designer Fabrics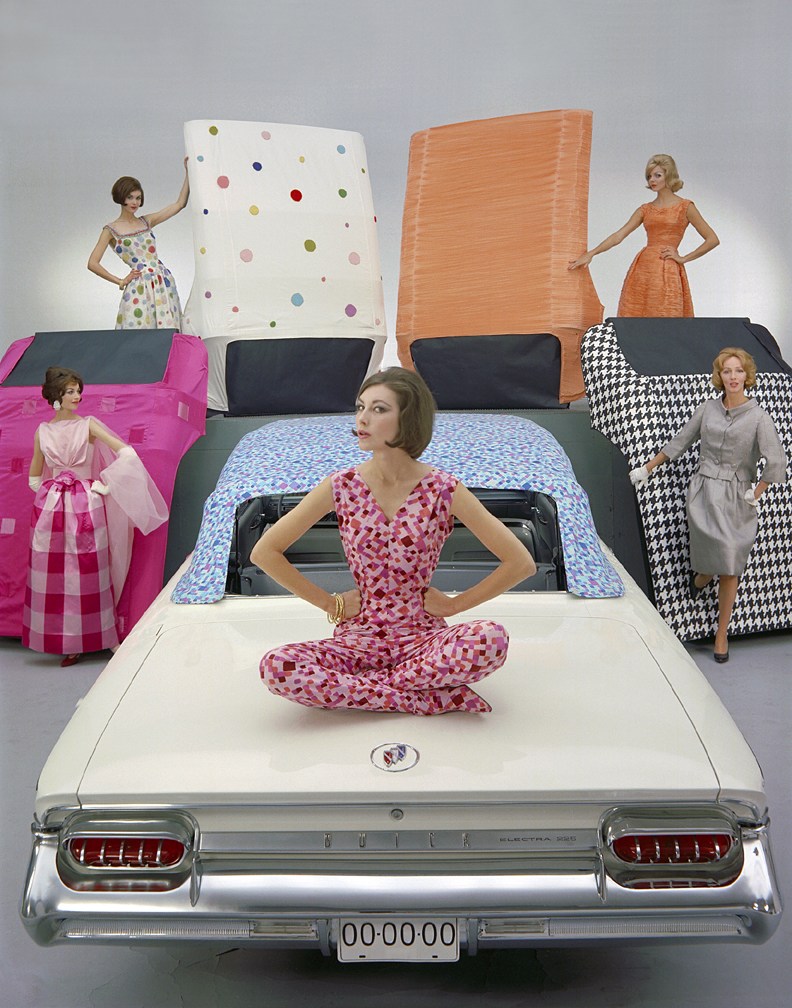 These (sadly) never got past the concept stage. But someone found these pics from a GM Design Center photo shoot, and they sure make for nice viewing.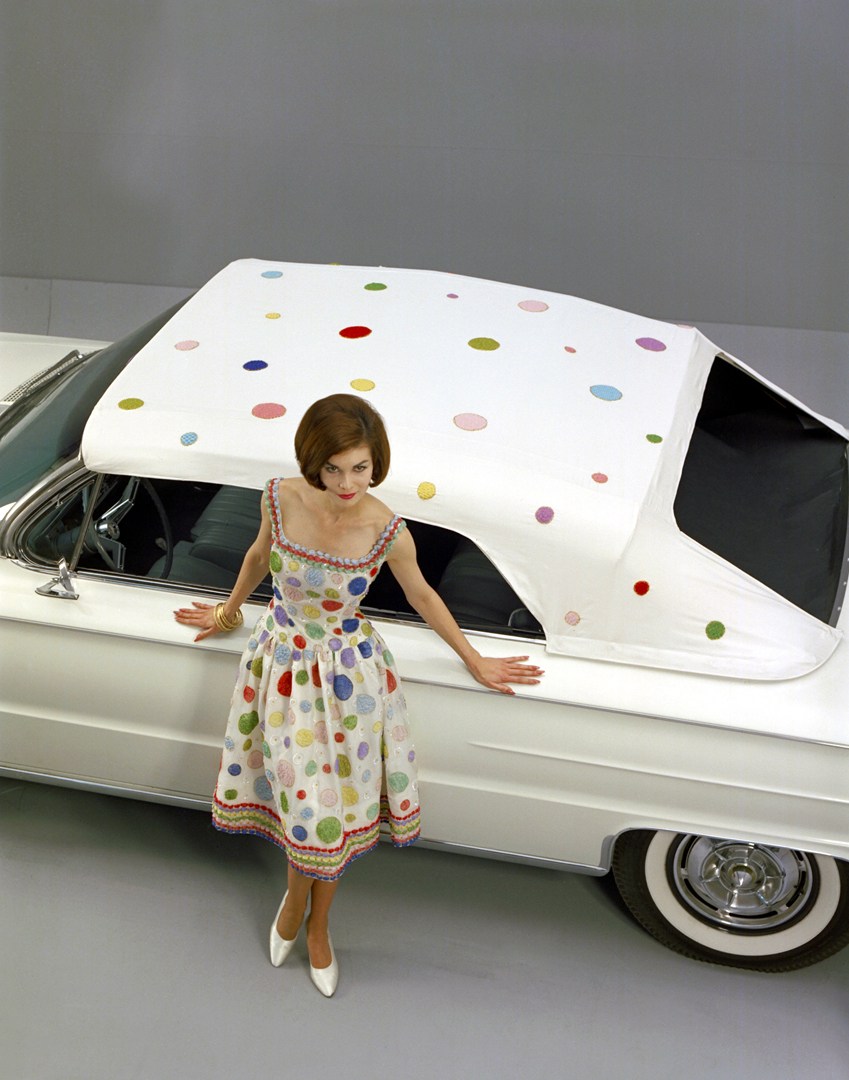 Found via Curbside Classic
7. Parking in St. Louis, Missouri, 1953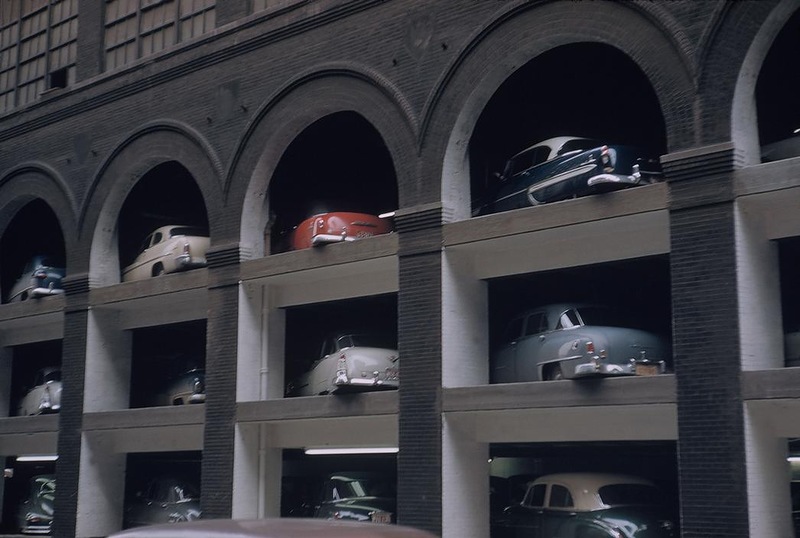 Found on Tumblr.
8. A Brief History Of The Iconic Bungalows Of L.A.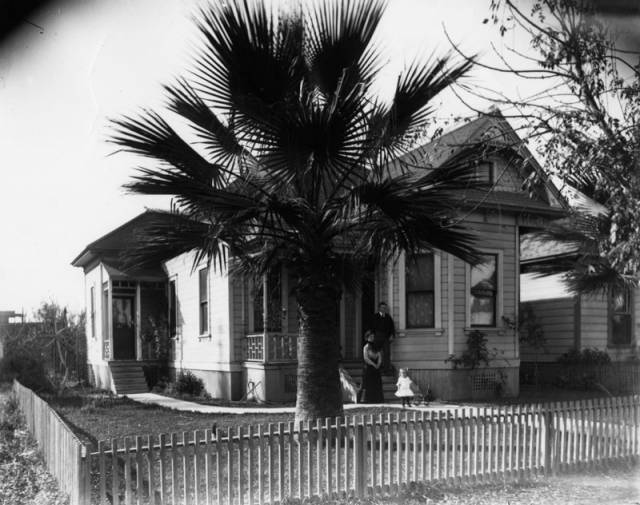 "Exterior front corner view of a redwood siding bungalow at an unidentified location in Los Angeles. A family is posing at the entrance, and a palm tree is in the fenced front yard." (Courtesy of the LAPL)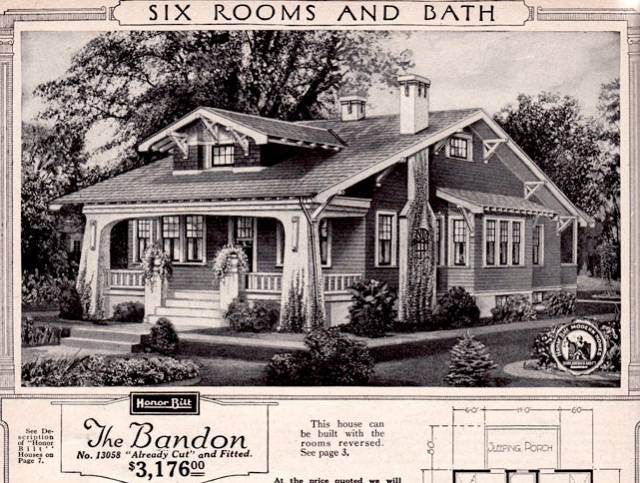 By the early 1900s companies like Sears "established themselves as purveyors of the ready-cut home," and were selling Bungalow kits! This was the California Bungalow that Sears offered in their kits ↑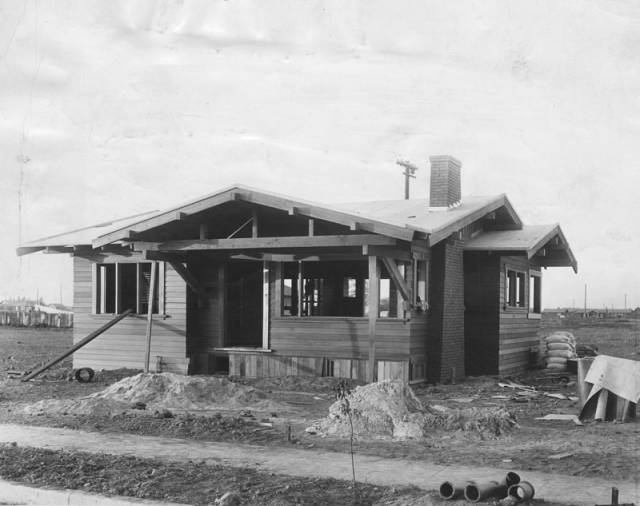 "One of five new bungalows built in one week on 83rd Street by the Southern California Home Builders." (Photo courtesy of theLos Angeles Public Library Photo Collection)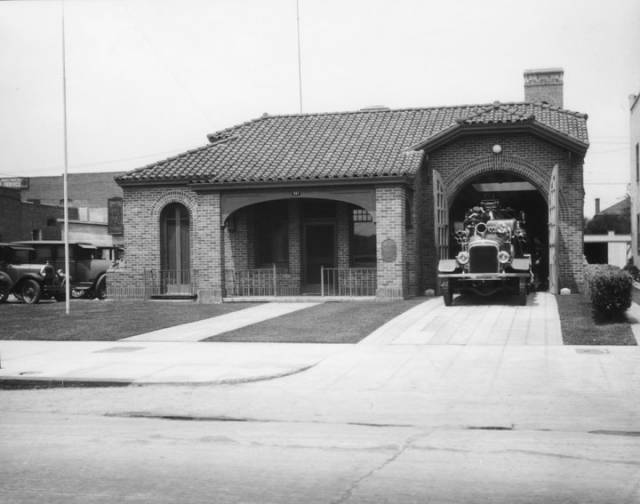 A number of Fire Stations built in the 1923 and 1924 era were called bungalow stations. This is Engine Company No. 45, located at 947 S. Norton in Cypress Park. It opened in 1924 and closed in 1987. (Courtesy of the LAPL)
"Bungalow court, two rows of single apartment units facing each other leading to a two story double unit, flat roofs with tile roof arches over the doorways, stucco exterior and a fountain on the walk, Alhambra, California."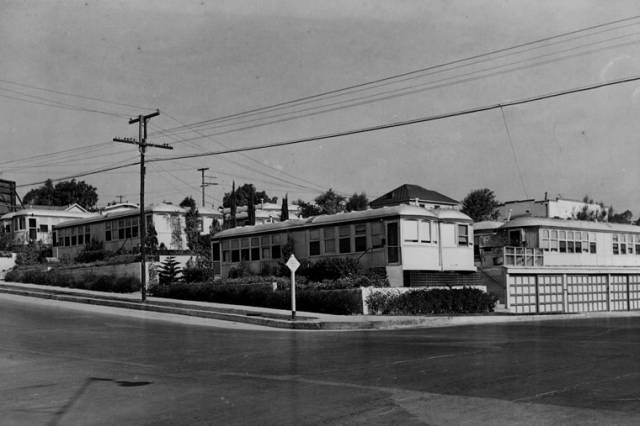 "Bungalow court made up of old street cars; each three-room unit rents for $30 a month. Photo dated Feb.3, 1941." (Courtesy of the LAPL)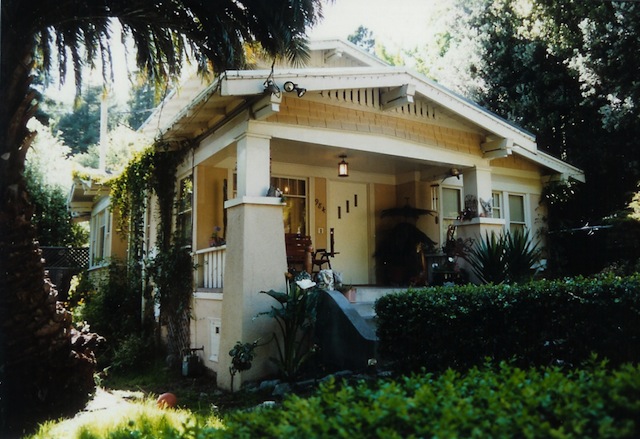 This one is from San Francisco, fittingly, as "many books list the first California house dubbed a bungalow as the one designed by the San Francisco architect A. Page Brown in the early 1890s."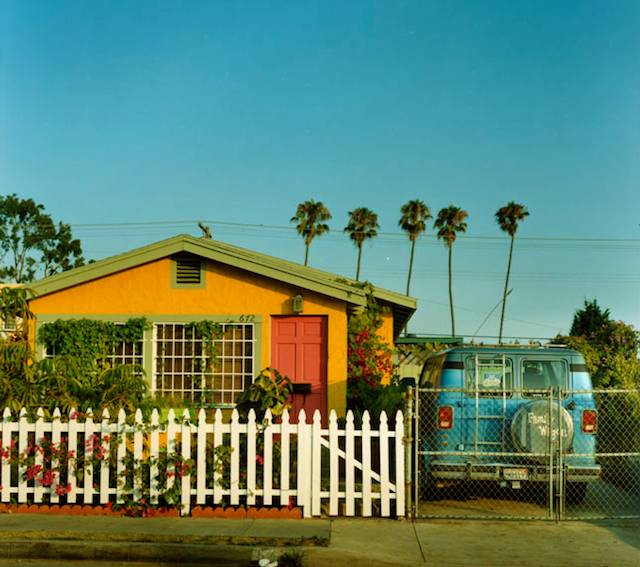 Beach bungalow in Venice, 2002. (Courtesy of the LAPL)
Find the full article and gallery on the LAist.
9. The Hermits of Karoulia of Mount Athos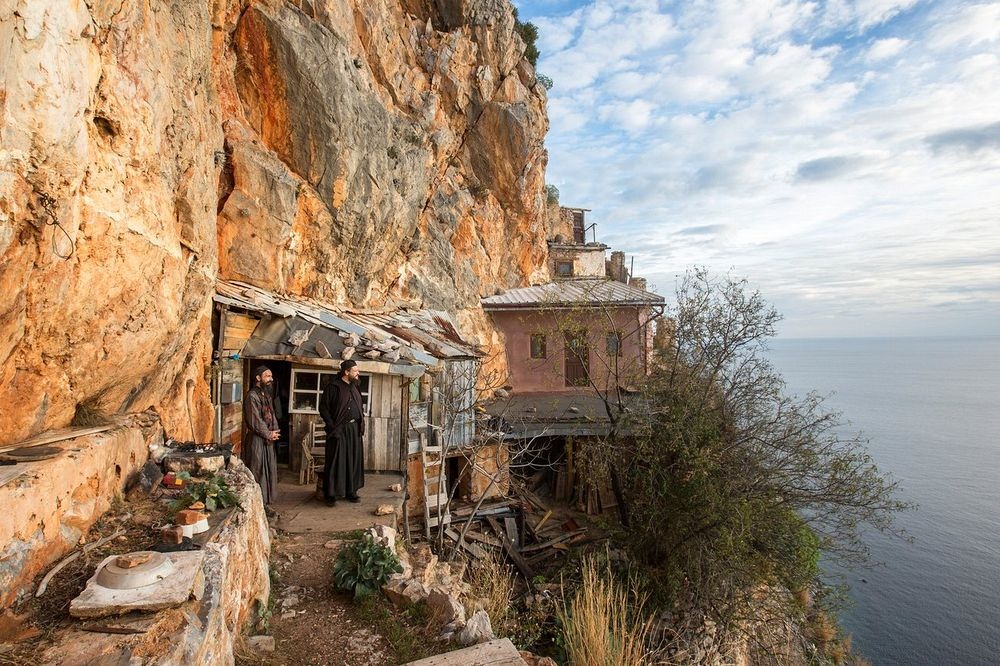 Mount Athos, located on a Greek peninsula in the Aegean Sea, is home to one of the oldest surviving monastic community on Earth. The mountain has been inhabited since ancient times and is known for its nearly 1,800-year continuous Christian presence.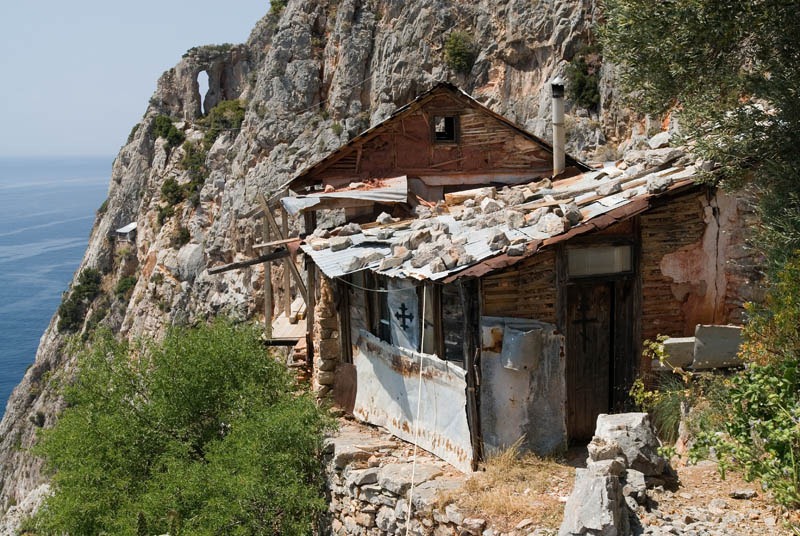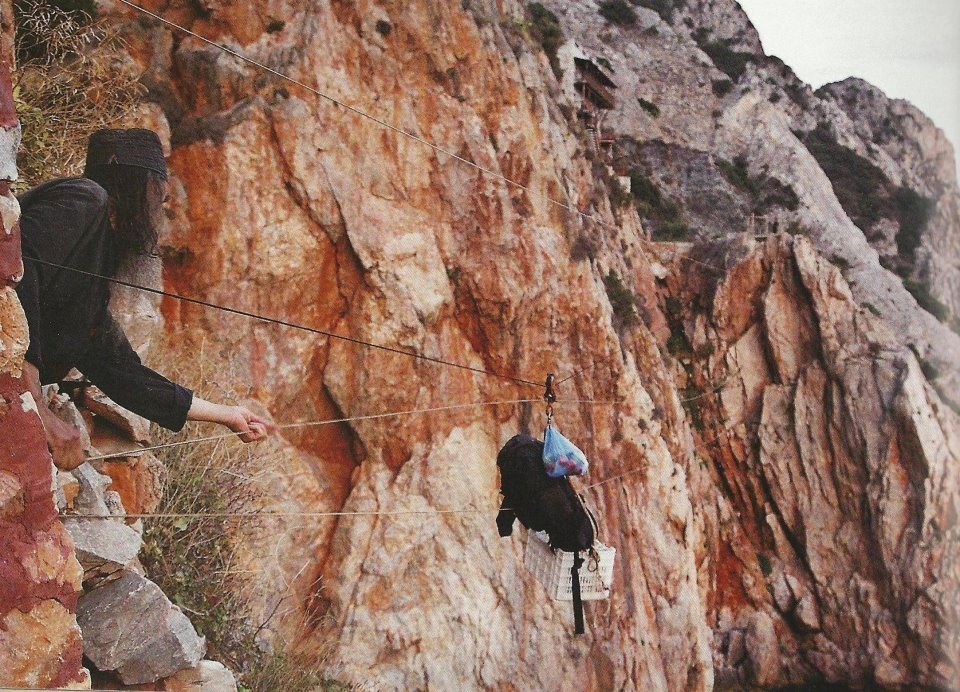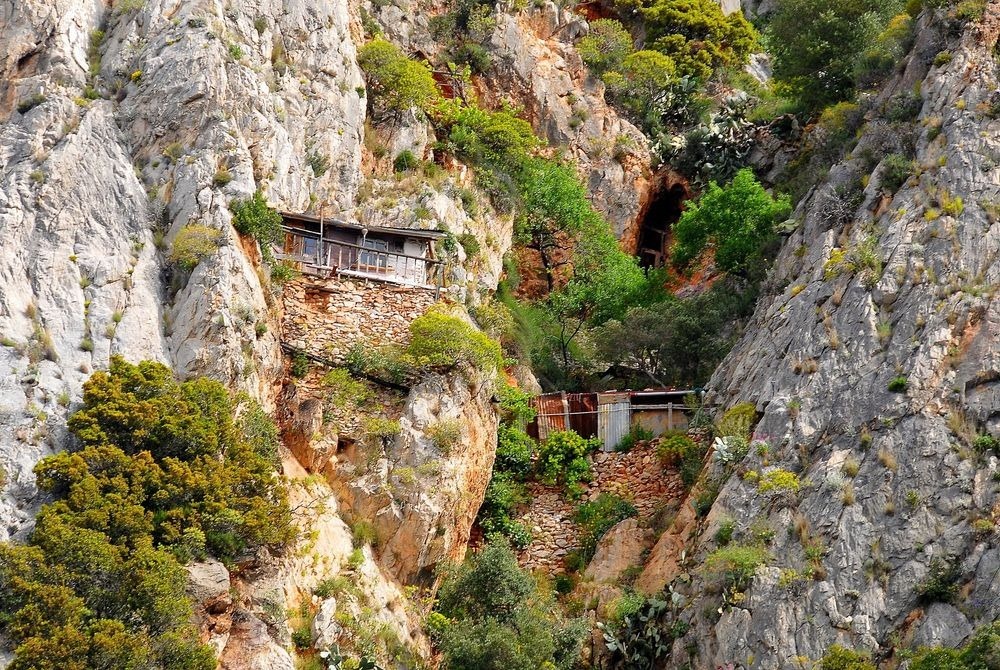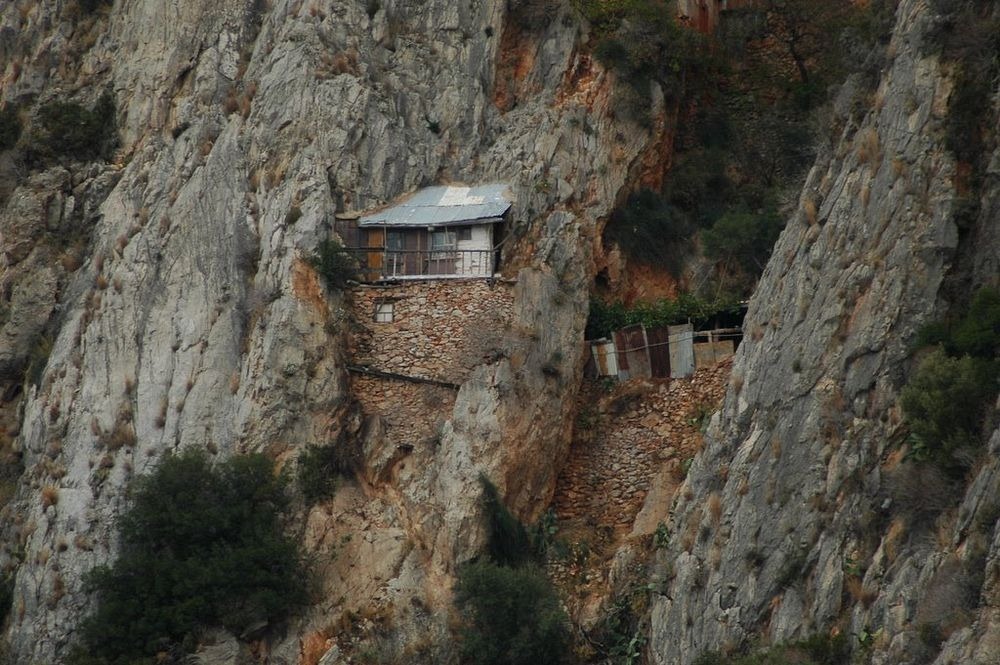 Found on Amusing Planet.
10. Seventies France through the Lens of a Soviet Tourist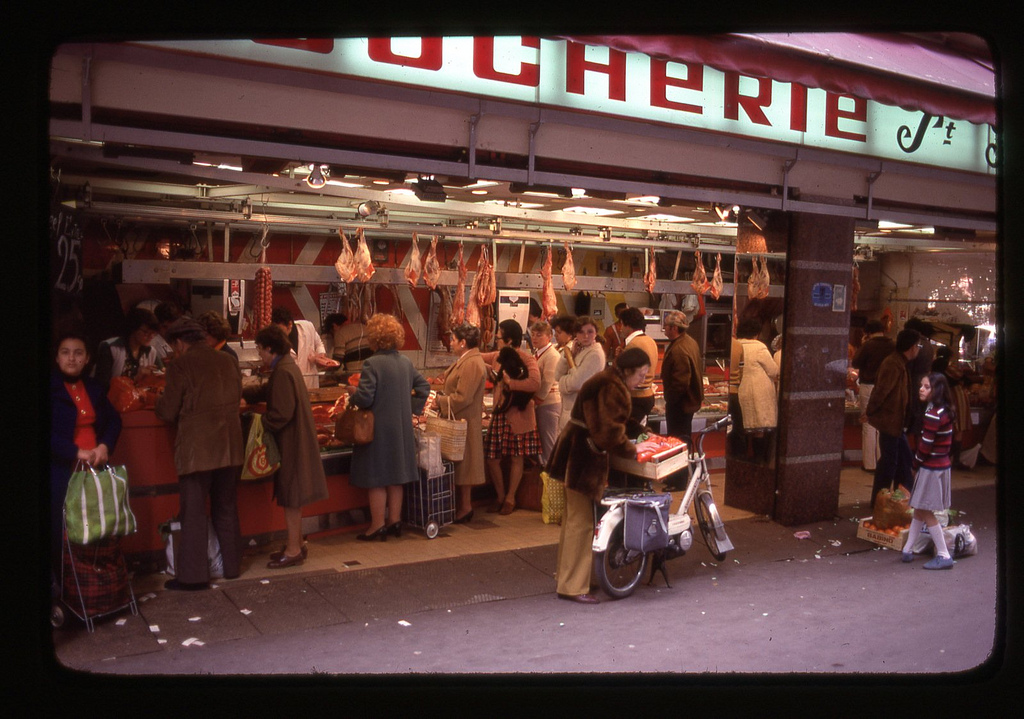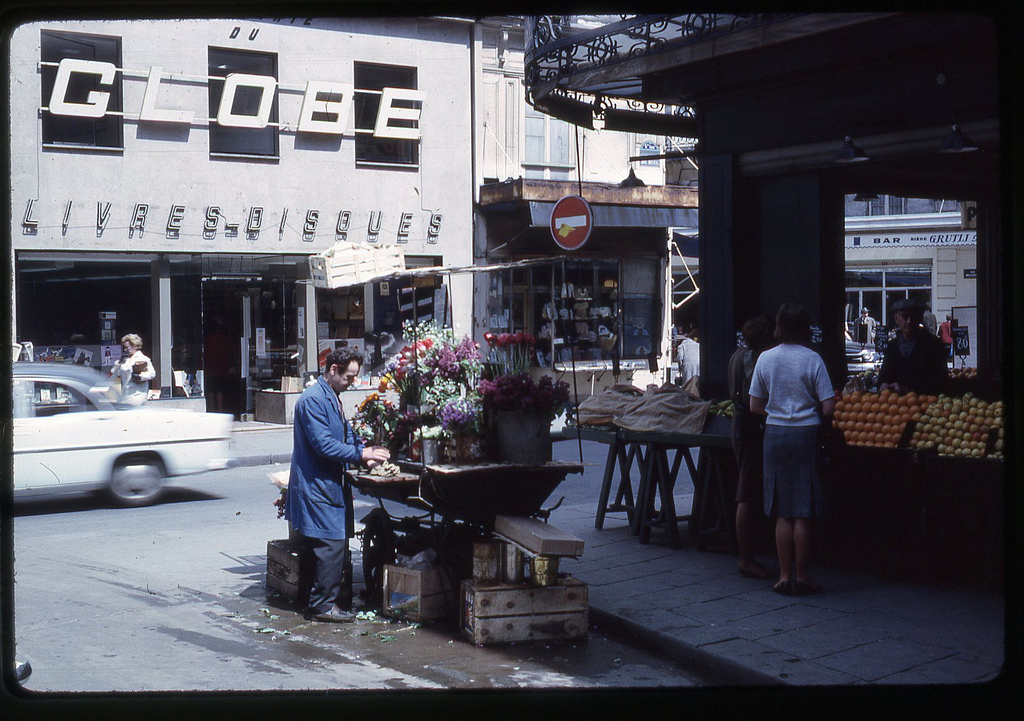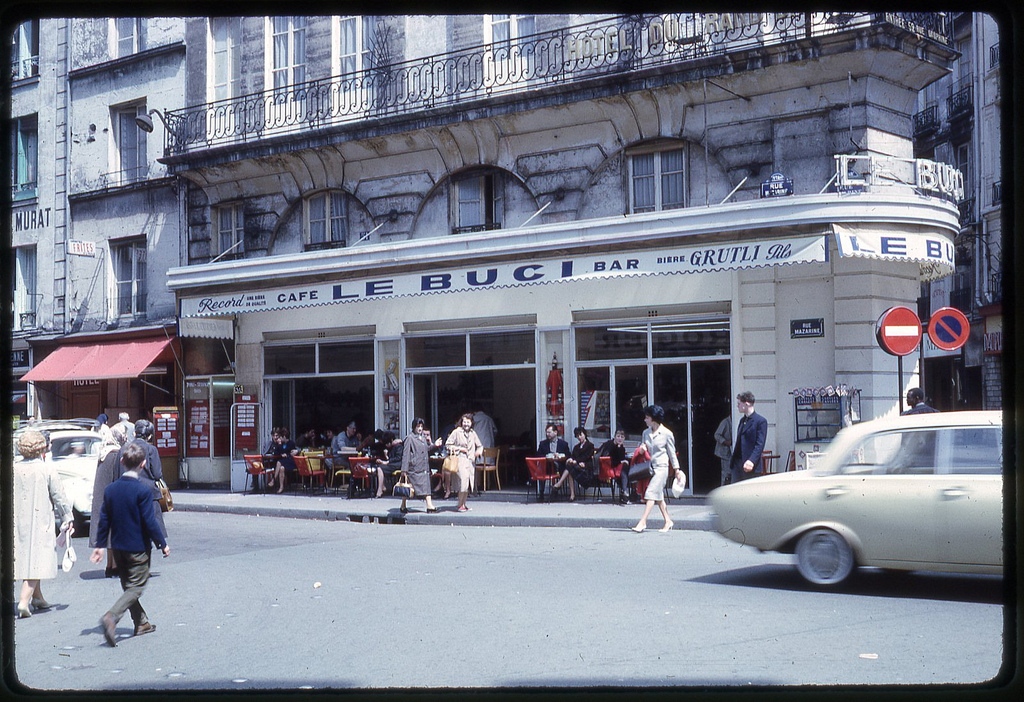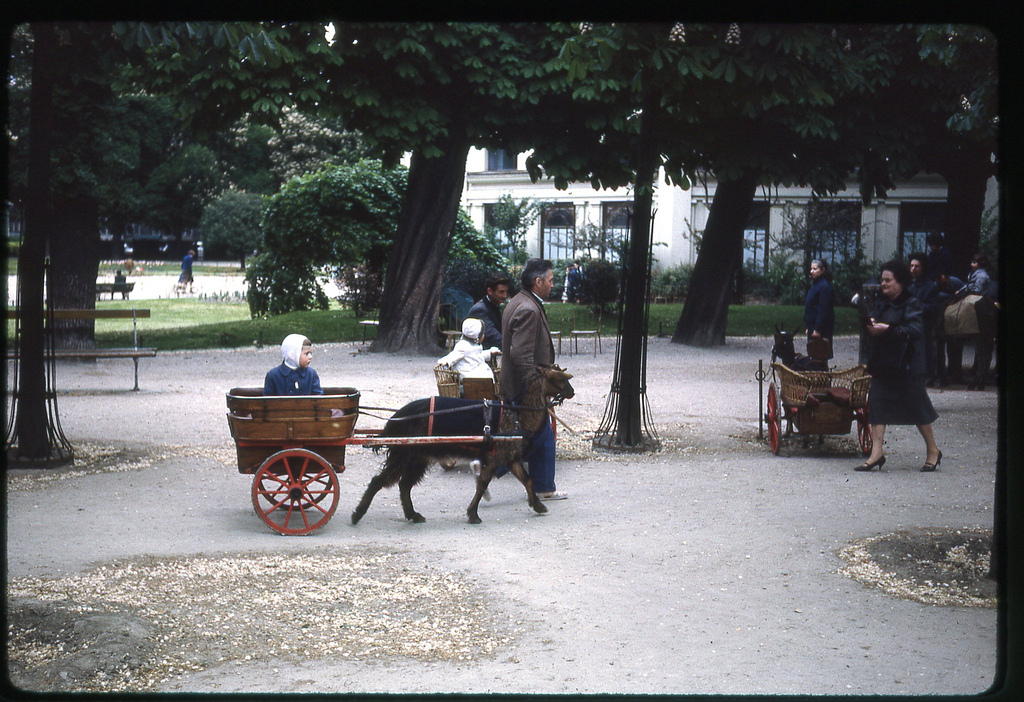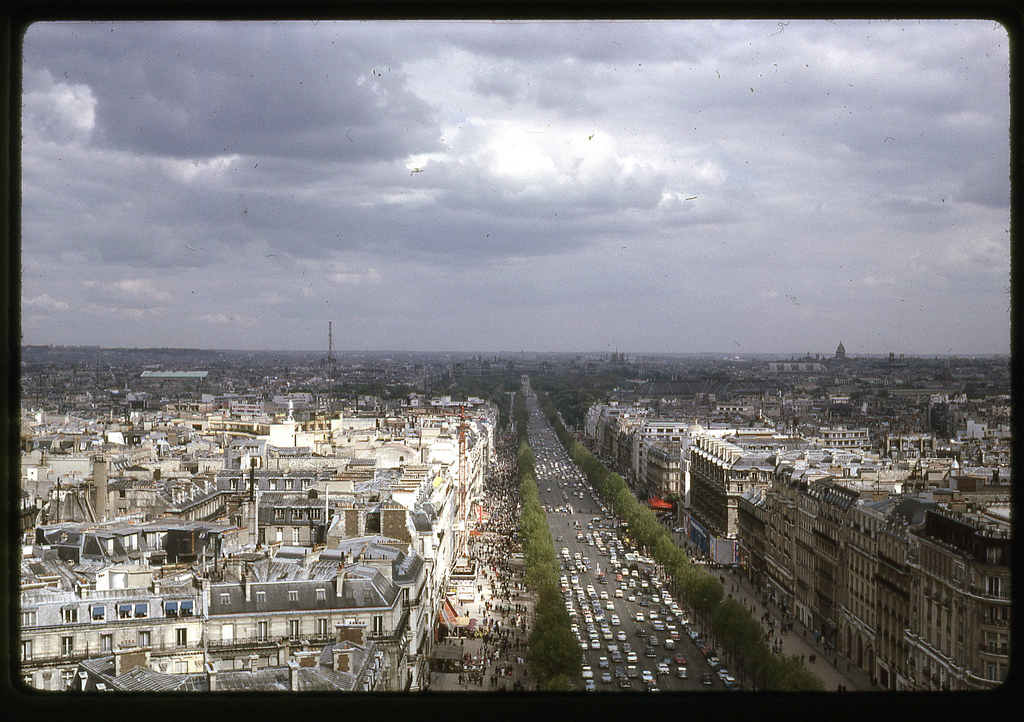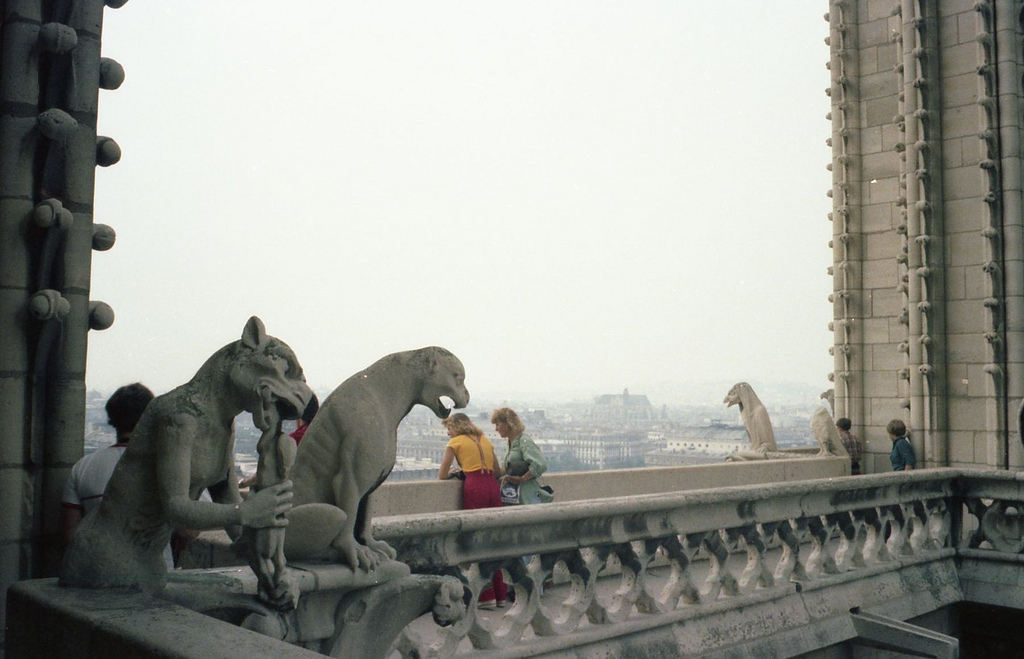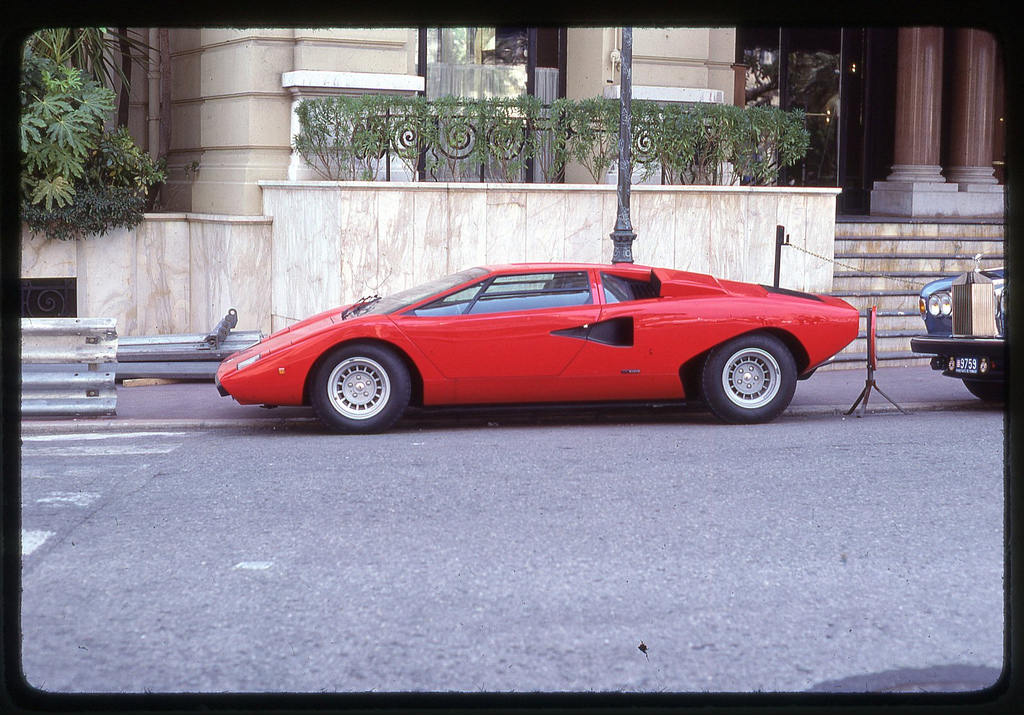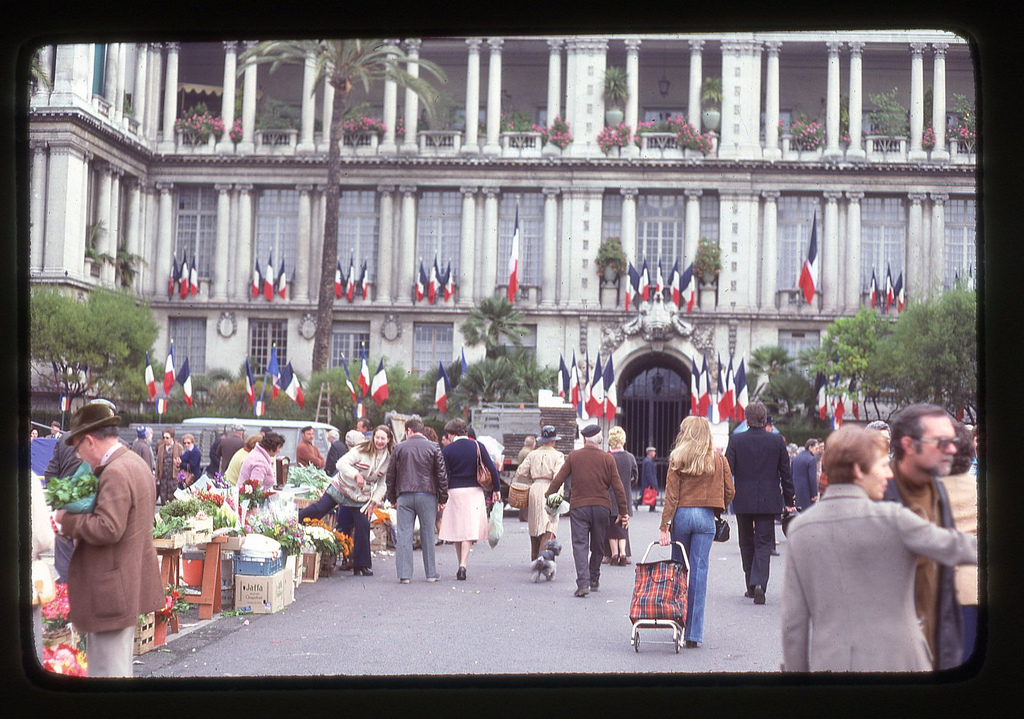 Full album found on Live Journal.
11. Boat Leggers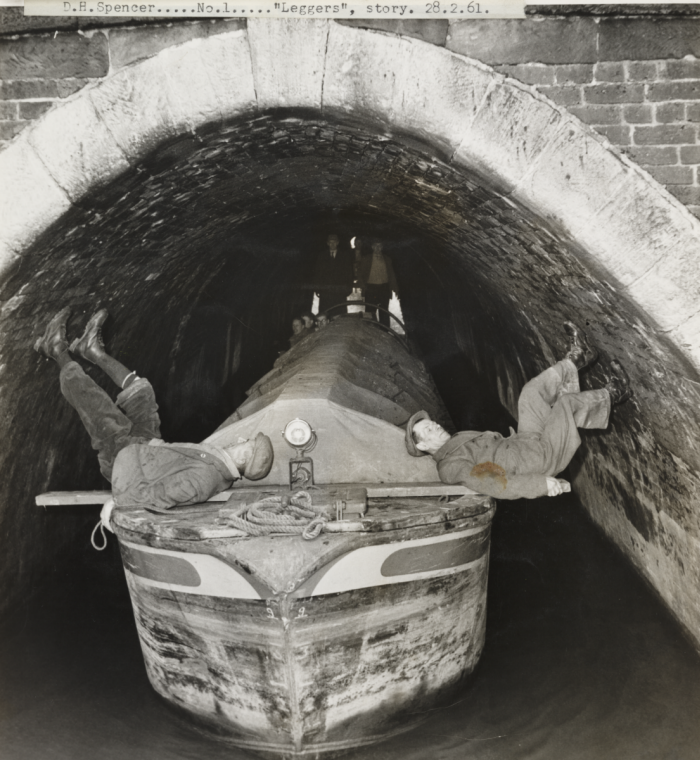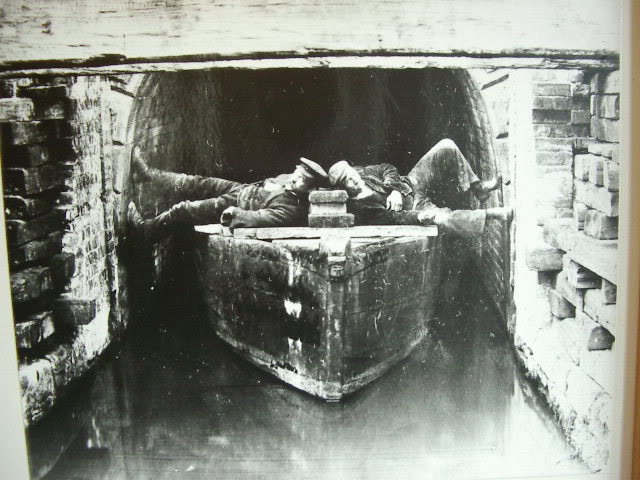 Legging is a method of moving a boat through a canal tunnel or adit containing water. Early canal tunnels were built without a towpath as this would require a much larger bore, and hence cost more to build. Prior to the introduction of motorised boats, legging was one of the few options for getting a boat through such a tunnel.
Found he
12. Big hair Don't Care: Brigitte Bardot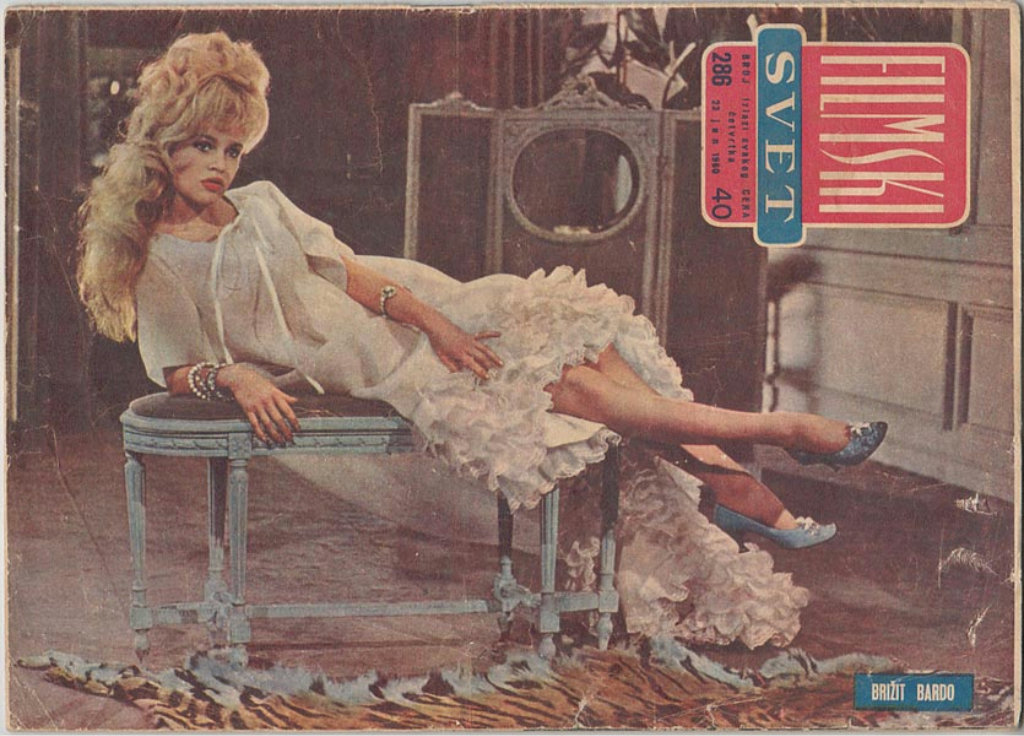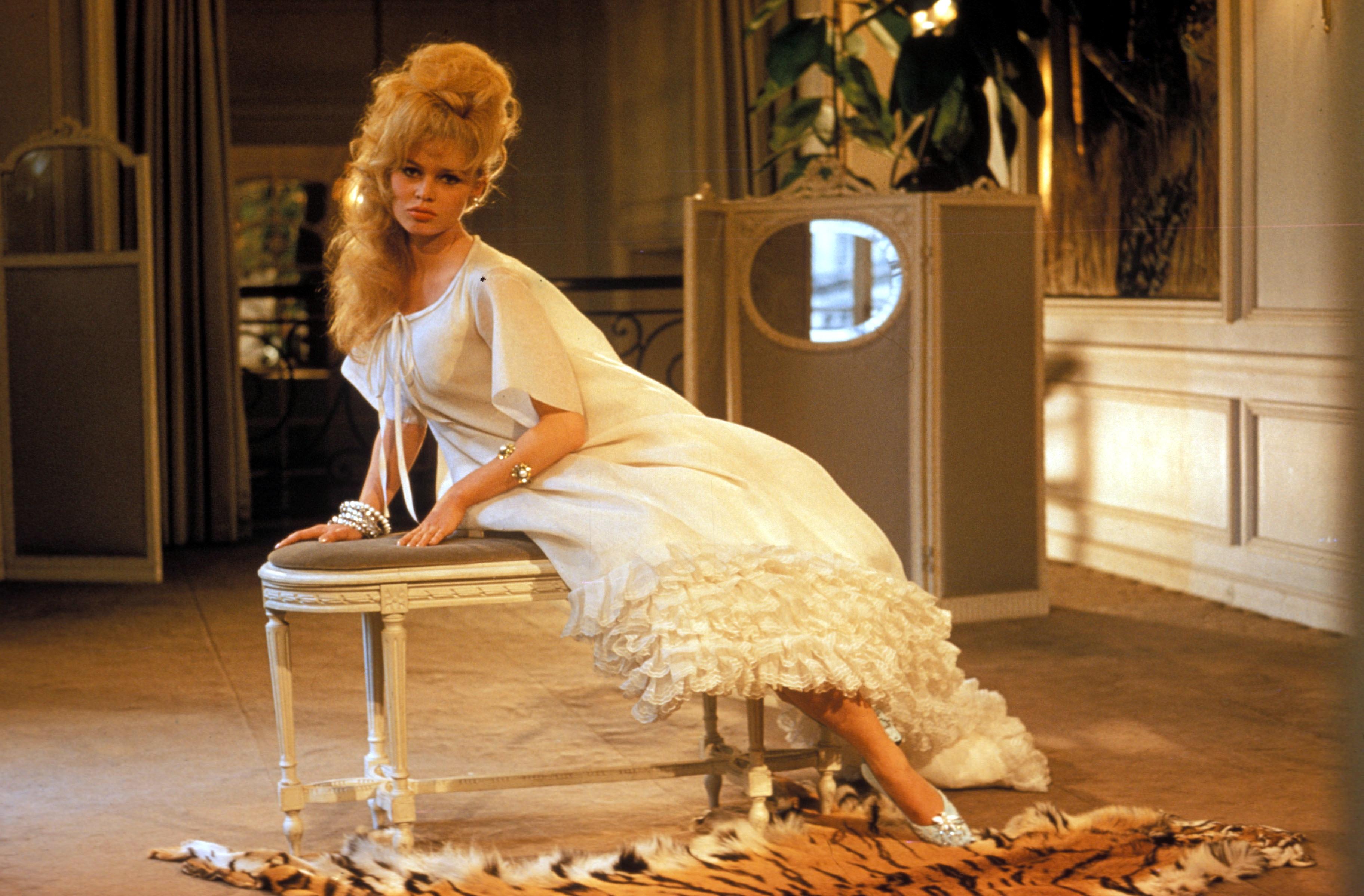 Found in this very large album packed with photos I've never seen before of Brigitte.
13. The Nightmare that was His & Her Fashion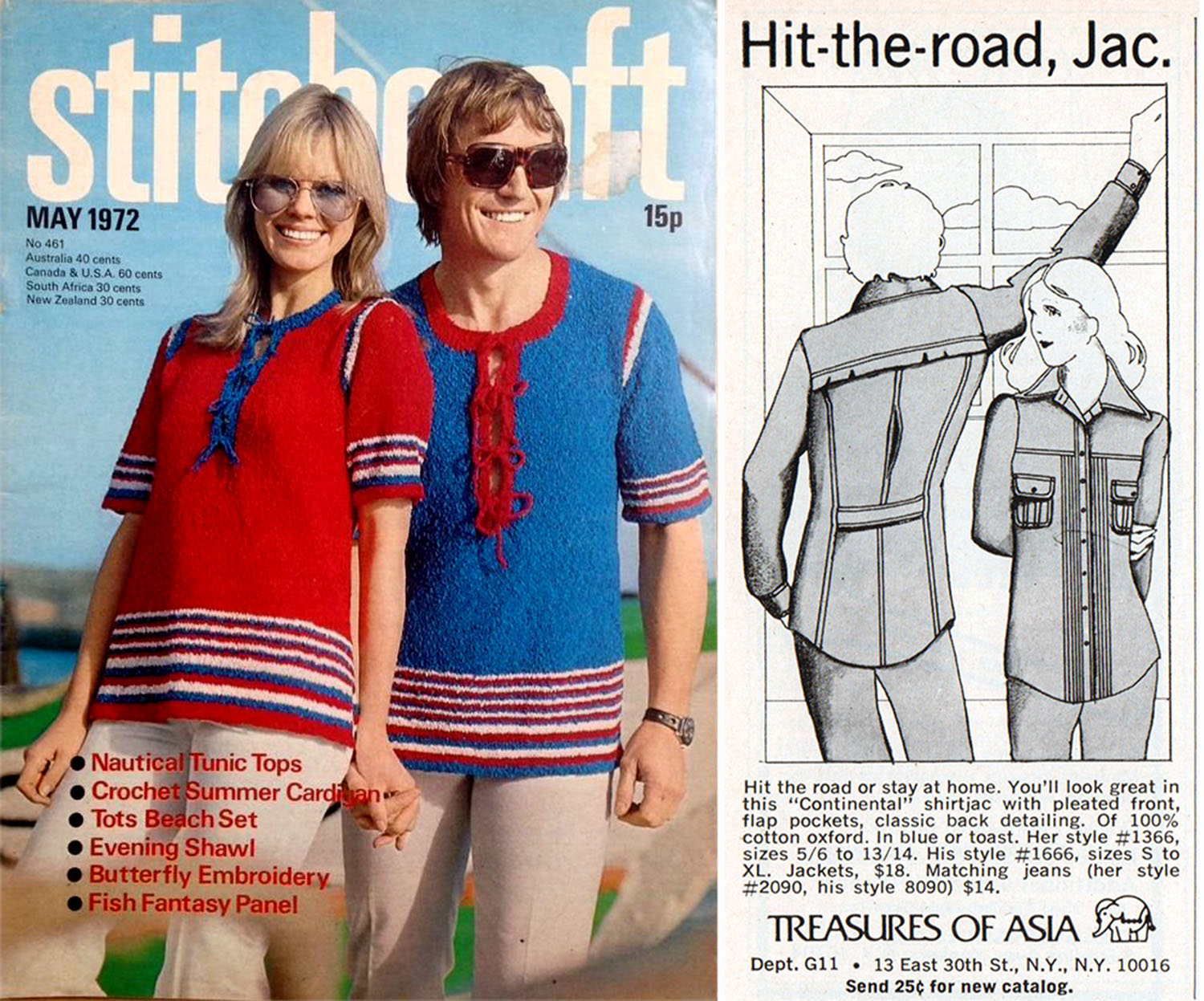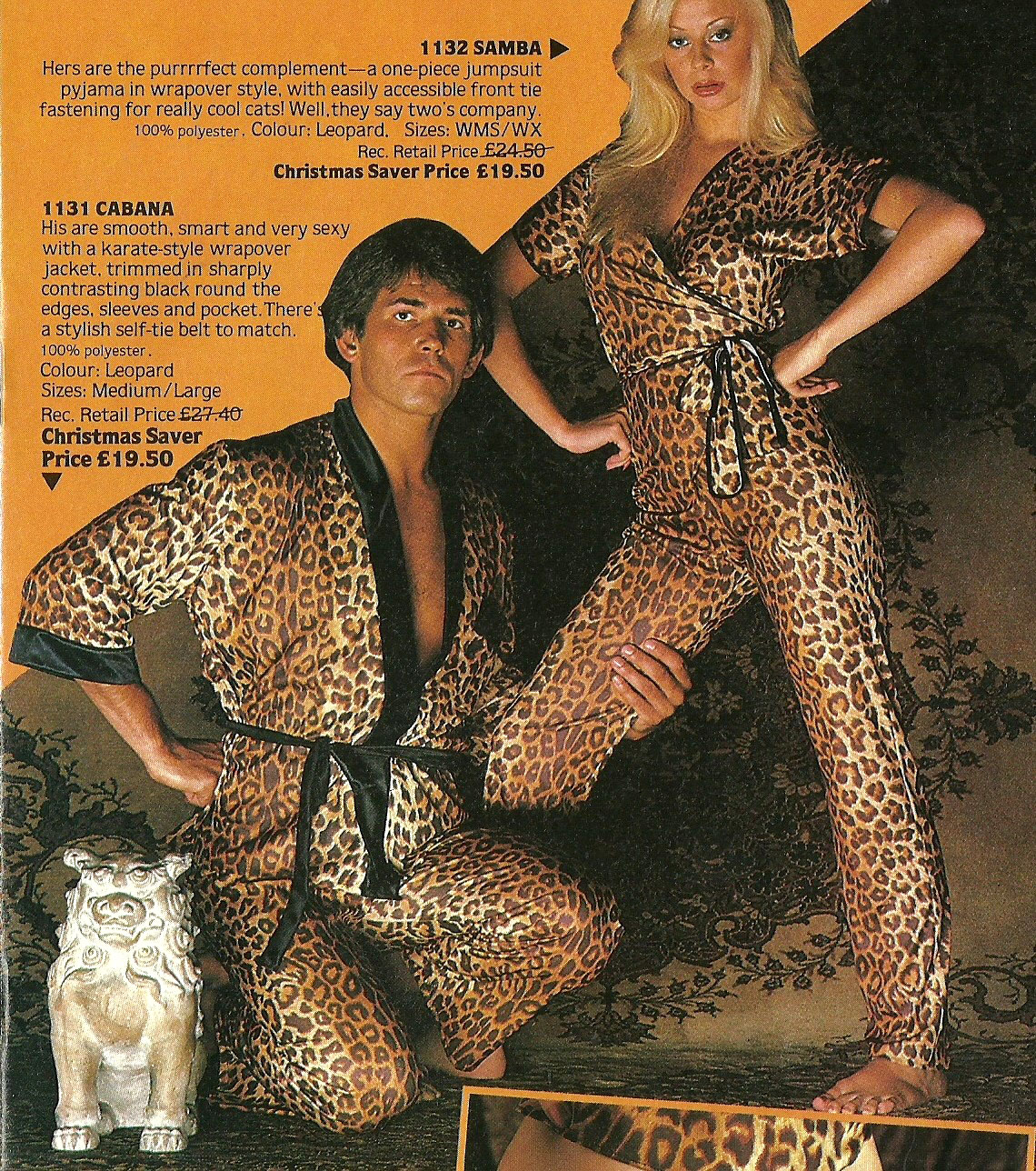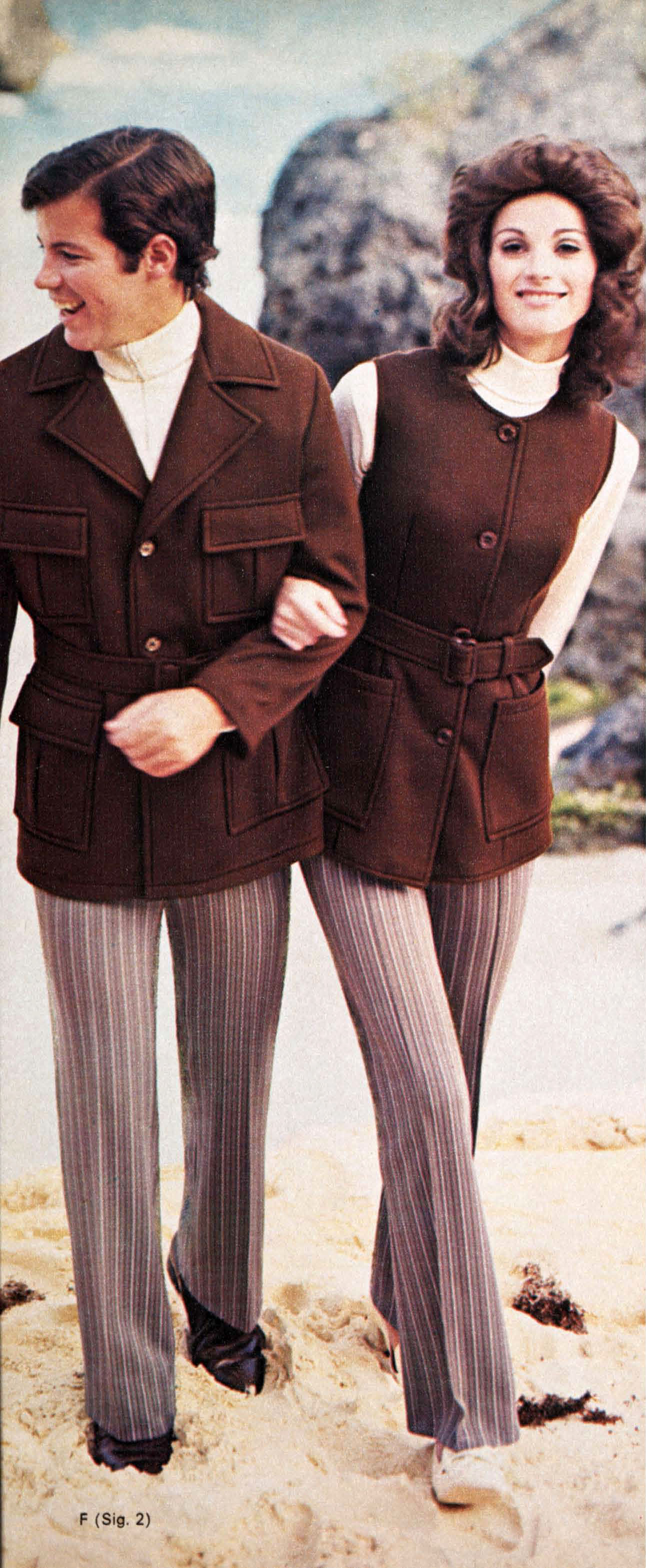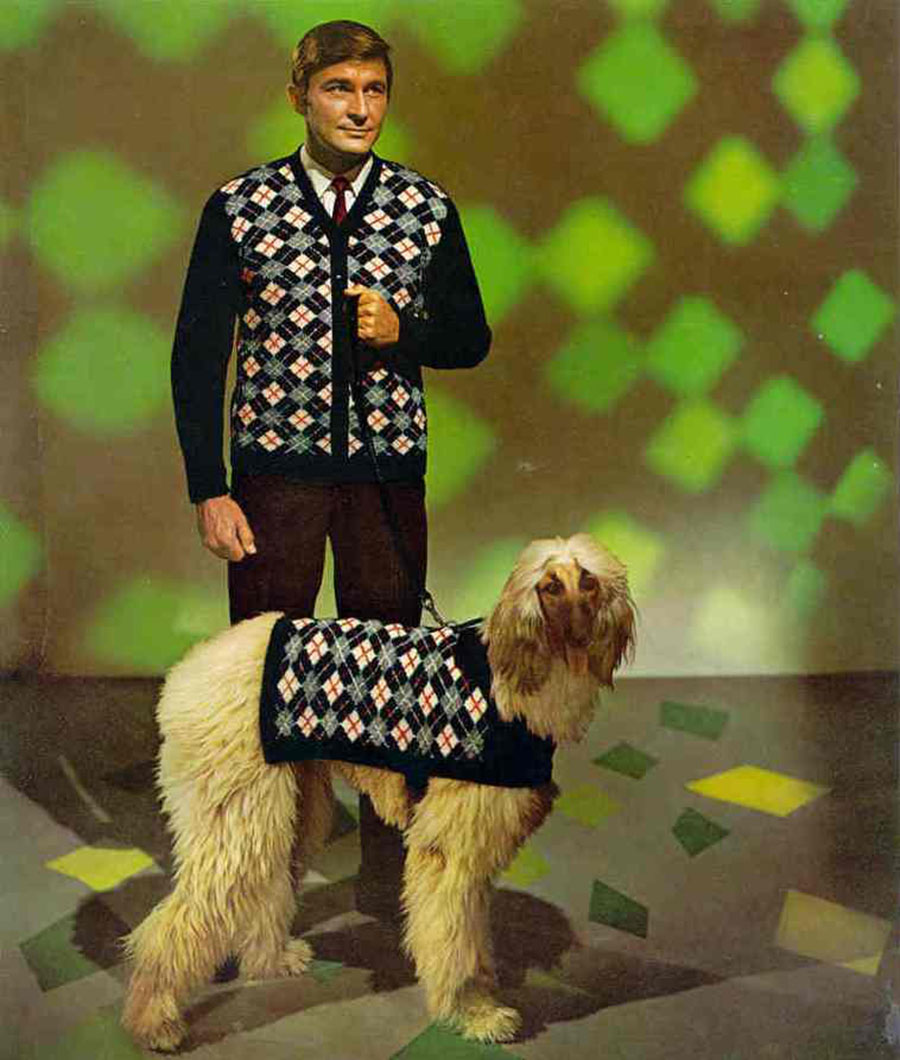 Found on Flashbak.