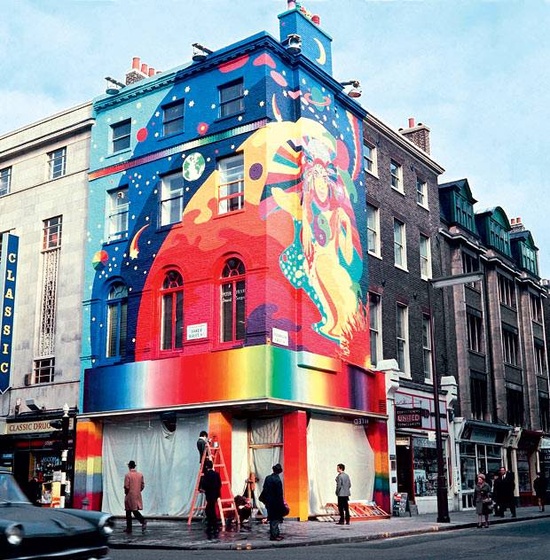 You are looking at the Apple shop on Baker Street in London, 1967. Steve Jobs would have been twelve years old at the time and still tinkering with electronics in his family garage in San Francisco. Apple Inc would not yet even be founded for nearly another decade.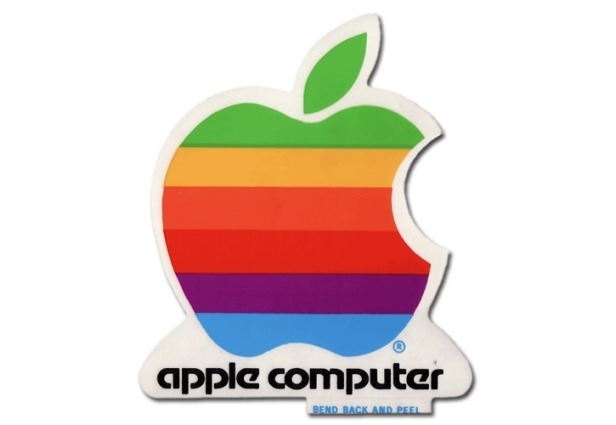 Quite a coincidence wouldn't you say?!
Either that or the iconic Apple name, logo and even business model, are the result of perhaps the biggest trademark theft in recent history from the world's greatest rock'n'roll band…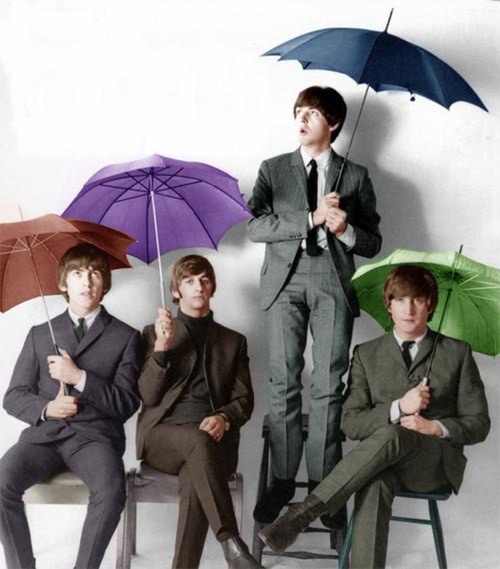 On December 7th, 1967, The Beatles opened their first business enterprise, the Apple shop, popularly called 'the Apple boutique'. The exterior of the Apple shop was covered in a psychedelic mural, featuring a colour gradation, as seen on the Apple computer logo of the 1970s.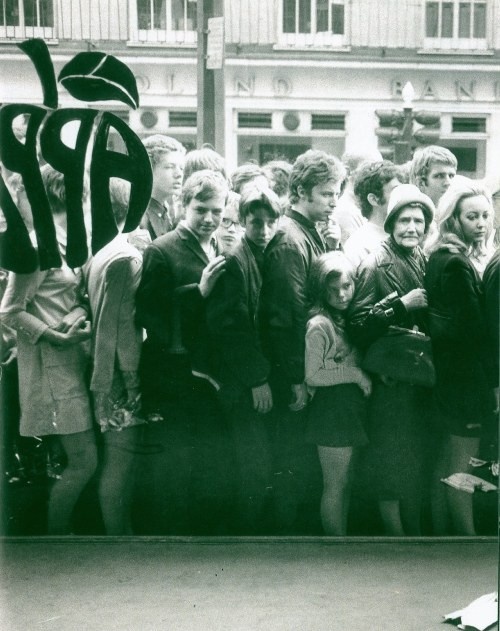 But instead of iPods and sleek computers, this Apple retailer sold groovy clothing and accessories and offered demo recording in the store's two studios. The Apple boutique even had its own on-site astrologer.
The 1968 comedy 'Hot Millions,' features a young Maggie Smith shopping at the Apple shop. 
Only a year later, the Apple boutique closed down, having lost a lot of money very quickly, allegedly due to a shoplifting problem at the store. The night before closure, each of the Beatles, their wives and girlfriends came and took whatever they wanted. The next morning it was announced that all the remaining stock would be liquidated and given away on the basis of one item per person. The public nearly rioted trying to get their hands on the merchandise. Despite the failure of the shop, it was only the beginning of the Beatles  venture under their trademarked "Apple" name.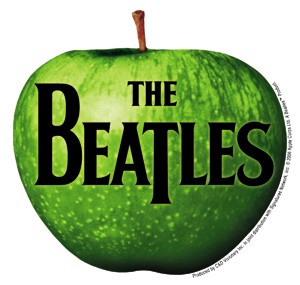 Founded in early 1967 in order for the band members to avoid losing around $2 million to inland revenue (around $14 million today), Apple was initially a way to plough their money into a chain of shops and business ventures in order to pay the lower corporate tax.
John Lennon explained in an interview in 1968, "Our accountant came up and said 'We got this amount of money. Do you want to give it to the government or do something with it?' So we decided to play businessmen for a bit because we've got to run our own affairs now. So we've got this thing called 'Apple' which is going to be records, films, and electronics – which all tie up".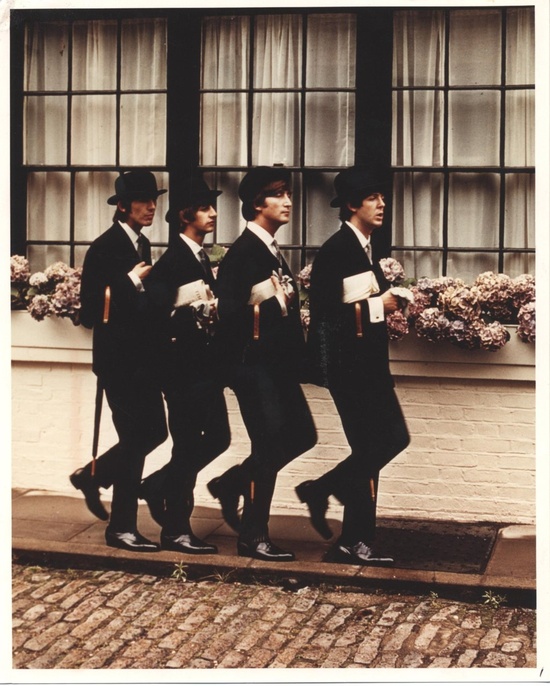 In January of 1968, the group had their company name, Beatles Ltd. officially changed to Apple Corps. Ltd. and registered the Apple trademark in forty-seven countries. A month later, they also registered Apple Electronics, Apple Films Ltd., Apple Management, Apple Music Publishing, Apple Overseas, Apple Publicity, Apple Records, Apple Retail, and Apple Tailoring Civil and Theatrical.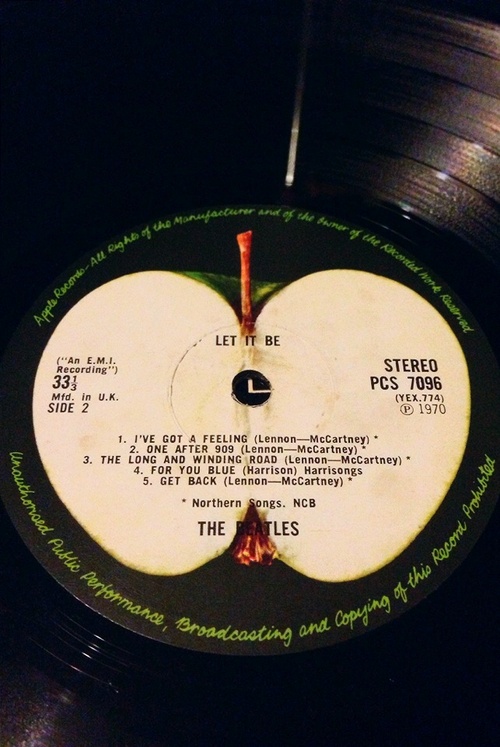 The multi-armed corporation intended to focus on five divisions: records, electronics, film, publishing and retailing. Coincidentally, John Lennon even wanted to revolutionise the consumer electronics market through products developed by Beatles' associate Yanni Alexis Mardas, nicknamed by Lennon as Magic Alex. After a fair amount of investment, 'Magic Alex' was dismissed from the company in 1969, having failed to make any breakthroughs for the electronics division.
In 1976, a 21-year old Steve Jobs and his partner Steve Wozniak founded a computer company and decided to call it "Apple". But they neglected to ask the biggest band in rock'n'roll whether anyone would mind if they infringed on the trademarked Apple name.
The late Beatle George Harrison spotted an advert for Apple Computer while flicking through a British magazine …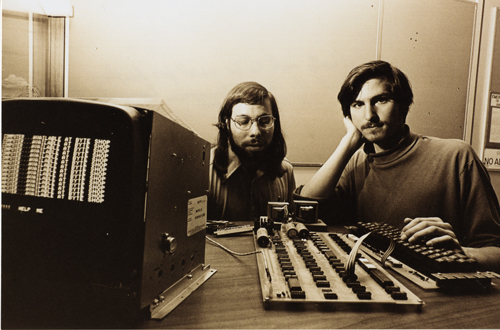 In 1978, Apple Corps hit Apple Computer with the first lawsuit. In a 1981 settlement, $80,000 was paid to the Beatles' Apple Corps by Apple Computer on the agreed terms that Apple Corps would not enter the computer business and Apple Computer would not enter the music business.
A second lawsuit came in 1991 over claims that Apple Computer was distributing physical music materials, after the inclusion of a sampled system sound called Chimes to the Macintosh operating system. A settlement of $26.5 million was paid out to Apple Corps, this time specifically agreeing that only Apple Corps held the right to use the Apple name on any "creative works whose principal content is music". While Apple Computer held the right to use Apple on "goods or services…used to reproduce, run, play or otherwise deliver" music, it could not package, sell or distribute physical music materials.
There must have been some pretty tightly crossed fingers behind backs upon leaving that  courtroom. The chimes system sound was later renamed sosumi, which reads phonetically, "so sue me".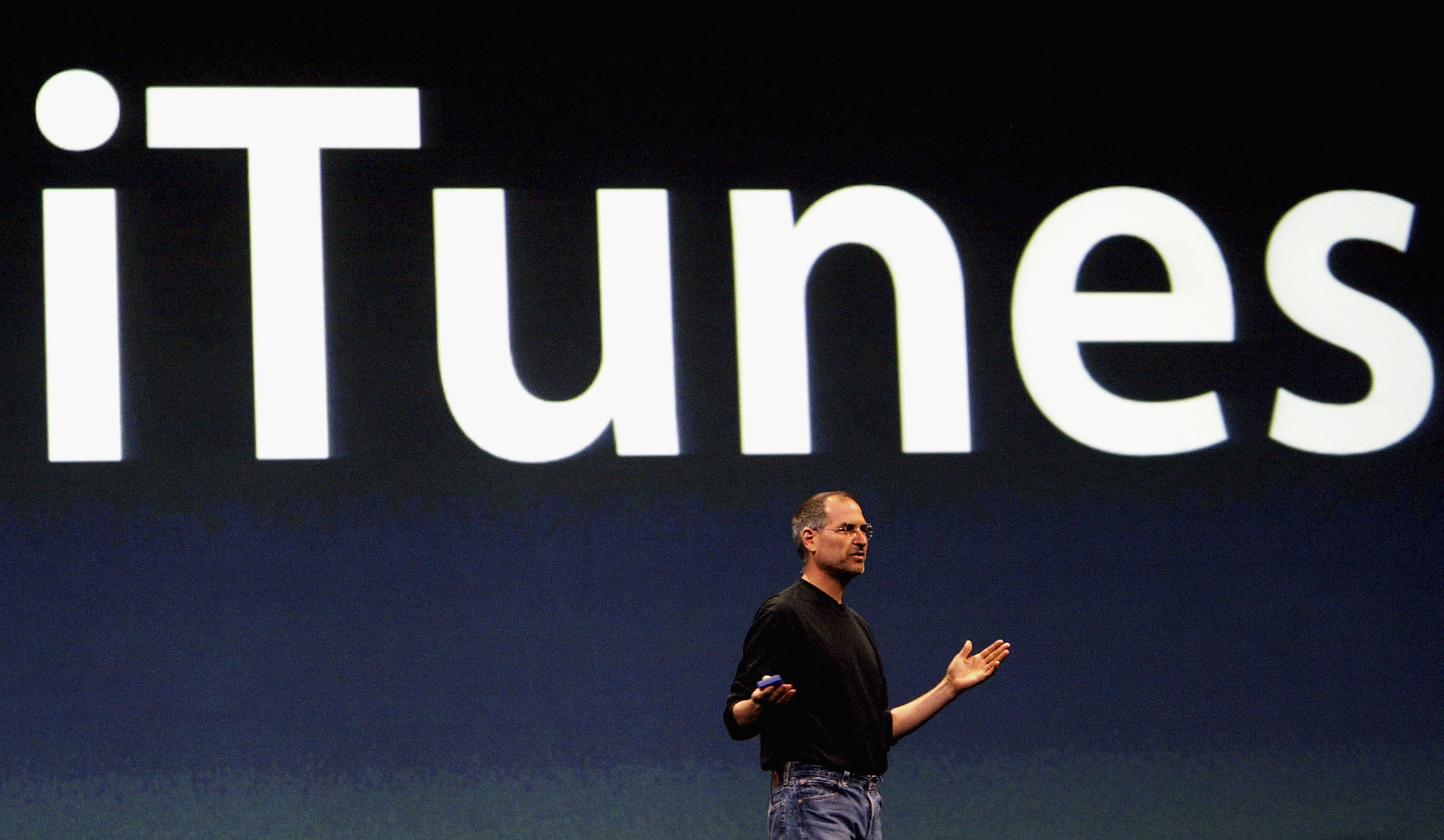 In breach of their 1991 agreement with the Beatles, Apple launched iTunes in 2003. A four-year long lawsuit resulted in a confidential settlement. More than four decades after Steve Jobs had founded Apple Inc., the ongoing trademark battle was finally over. It is believed Apple Inc coughed up as much as $500 million to buy out Apple Corps' trademark rights.
At the time, Steve Jobs said, "We love the Beatles, and it has been painful being at odds with them over these trademarks. It feels great to resolve this in a positive manner, and in a way that should remove the potential of further disagreements in the future."
Seven years after the online music store had launched, you could finally buy a Beatles tune on iTunes.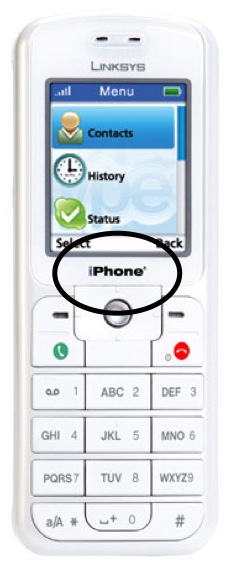 Many speculate that this is just a classic example of how Apple has been doing business over the years– acquiring brands, ideas and trademarks by stealing them first and then taking their chances in court. It would appear to be worked so far…
Take the original iPhone, first released in 1998…
In 2007, Jobs was in negotiation with Cisco systems to acquire the trademark. Before an agreement was reached, Apple launched the iPhone anyway.
In a television interview, Steve Jobs once quoted Picasso's, "Good artists copy, great artists steal", adding, "we have always been shameless about stealing great ideas".
It seems he wasn't kidding around.
Hmmm….